Law & Order
I'm a Honda fanboy. There you go, I said it.
Apparently, you never forget your first love and my first big automotive love was the B18C4-powered EJ2 Civic Coupe that I built while serving as editorial assistant on Banzai magazine. Twelve years on and my infatuation with Hondas has remained.
That said, I went on to take the deputy editor post at Retro Cars and the editor job at Performance BMW before returning to head-up Banzai. This has resulted in my car history being long and varied. It also means I get equally as excited about retro Peugeot 205 GTis as I do about the latest F80 BMW M3s. These days though, I run a little automotive PR and marketing agency (Tuning Media) here in the UK, but I just can't seem to stop driving, photographing, filming and writing about Japanese cars. So, it's hardly surprising my debut story on Speedhunters revolves around a rather special Spoon and Mugen-clad Honda S2000.

It's not often that a lawyer causes a stir on the tuning scene – not for the right reasons anyway! Bruno Fernandes, a 37-year-old resident of Portugal, has spent years practicing law during office hours, and crafting this impeccable AP1 S2000 by night. Where the scene stirring comes in is at the weekends, when Bruno can be found smashing out lap after lap in the finely-fettled Honda at local race circuits. Few owners would drive such a high calibre vehicle so hard, but in Bruno's eyes this car is built for a purpose. The track days are simply used as test sessions to refine the S2000's performance.
Let's wind the clock back a little though. "It all started when my mother bought a '93 EG5 Civic during my childhood," Bruno explained. "I enjoyed reading US and German tuning magazines; well, US magazines. I couldn't read German but I loved looking at the pictures. The tuning scene here in Portugal is basically nonexistent, so I had to look elsewhere. When I turned 16 or 17 I bought some parts for my mother's Civic. It was basic things like a Lightspeed intake, Remus exhaust and some clear taillights, but here in Portugal everyone loved the car."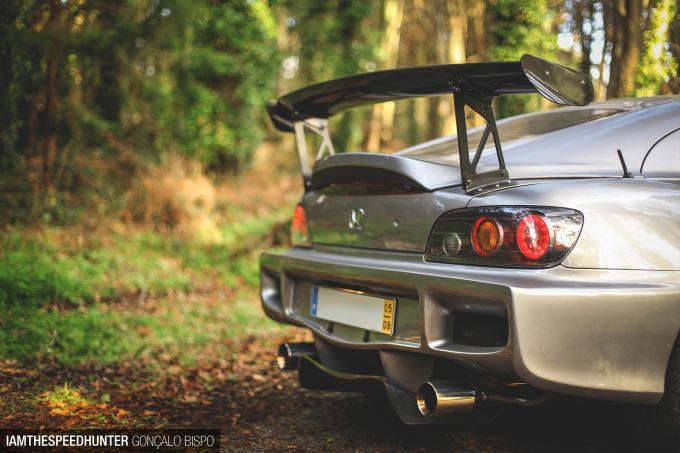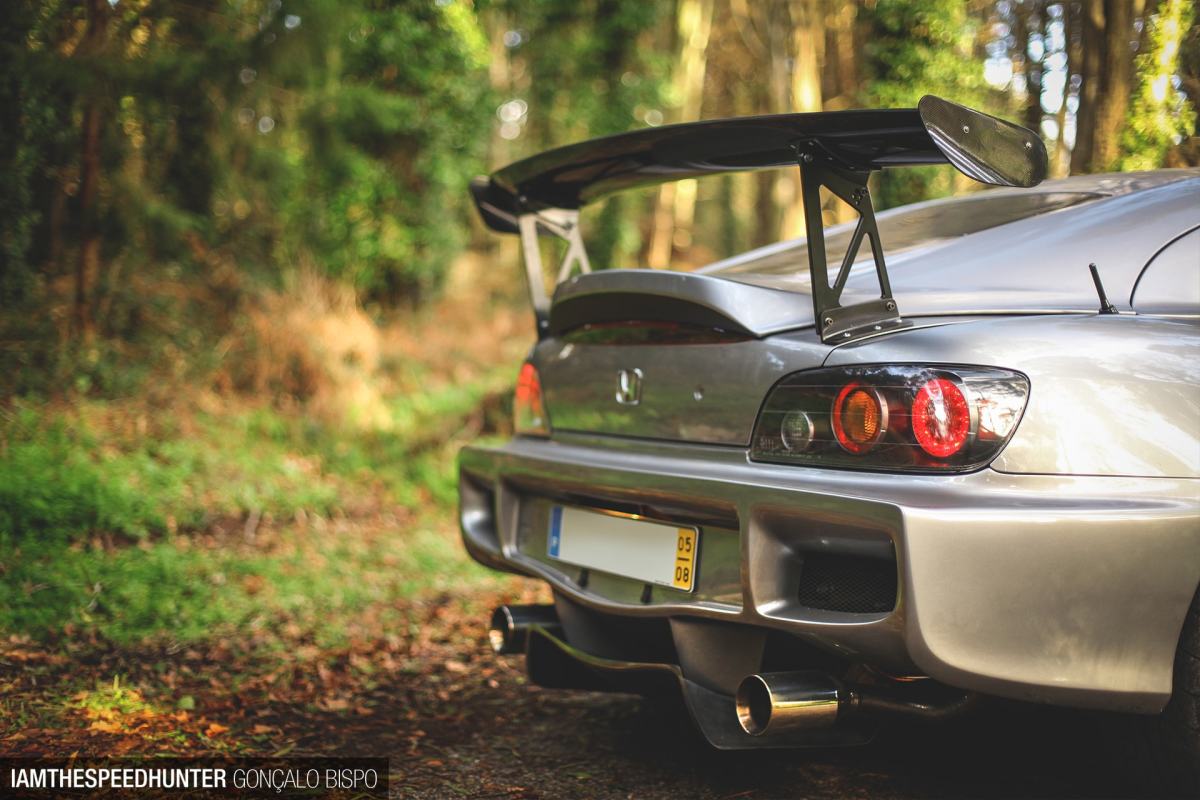 Once Bruno had turned 18, his mother was happy to pass on the noisy Civic to him. She made out like it was a gift when in reality she was probably thrilled to get back into something a little more sedate, The modifications kept on coming with Sparco bucket seats and a full Wings West body kit being the most notable additions. The EG5 soon made way for an EK4 Civic, but interestingly it was a Corolla GTi that was arguably the most influential vehicle in his back catalogue. The reason for this is that after getting a taste for circuit driving, the Corolla was transformed into a full-on track car. An EG6 Civic and JDM DC2 followed, both of which became hardcore circuit weapons.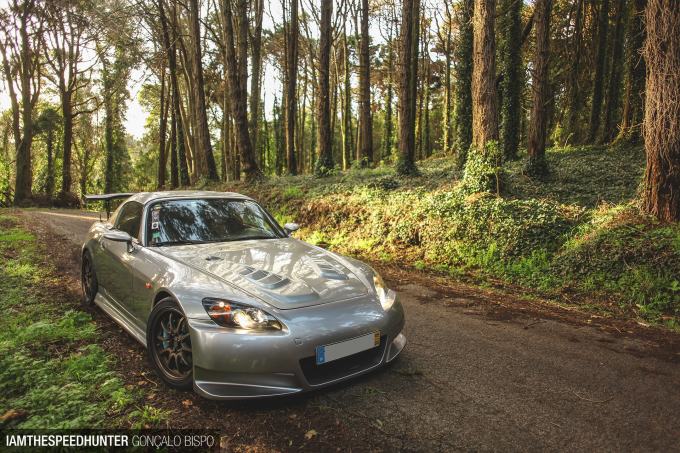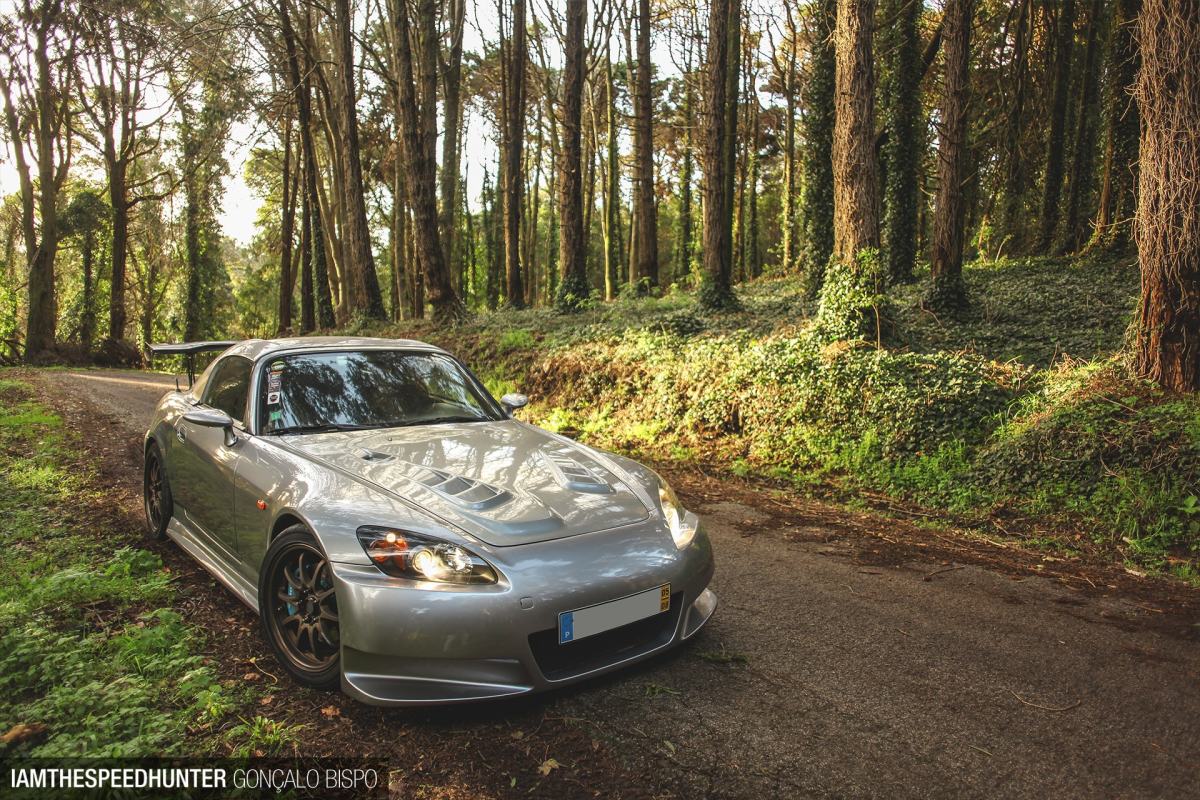 For a spell, Bruno even enjoyed NSX ownership, but the rush of track action and the appeal of Honda's other RWD sports car grew too strong. "I've been a fan of the S2000 from day one, when they were released in 1999," Bruno confessed. "My brother bought a Monaco Blue S2000. It was one of the first S2000s in Portugal and the car's remained in my head ever since. When you get behind the wheel, the emotions it can transmit to the driver are unique. You can feel in your heart the screaming VTEC 'til 9000rpm. All the vibrations of the road and the sweating of your palms when you start pushing the limits. It's just an emotional roller coaster."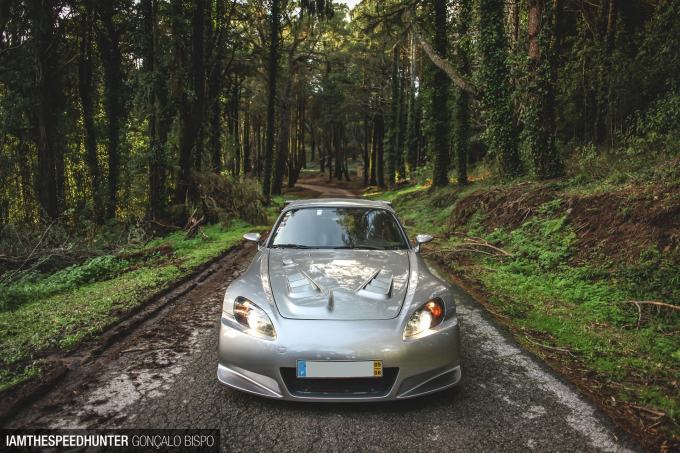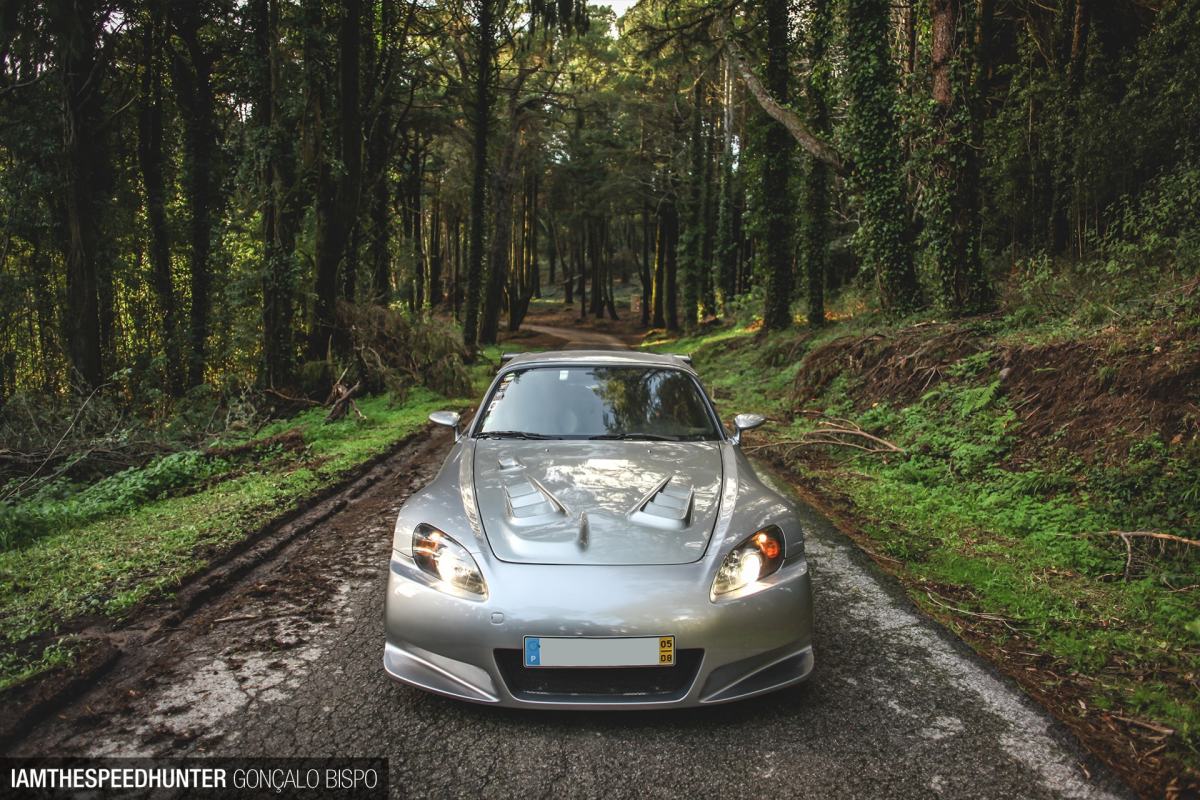 The S2000 bug had bitten, but with this build Bruno wanted to create a track-focussed machine that could be enjoyed on the road. He wanted the best of both worlds.
Perfecting Perfection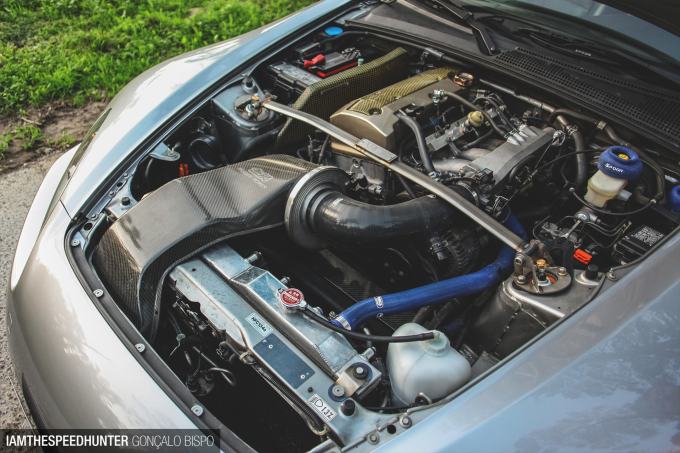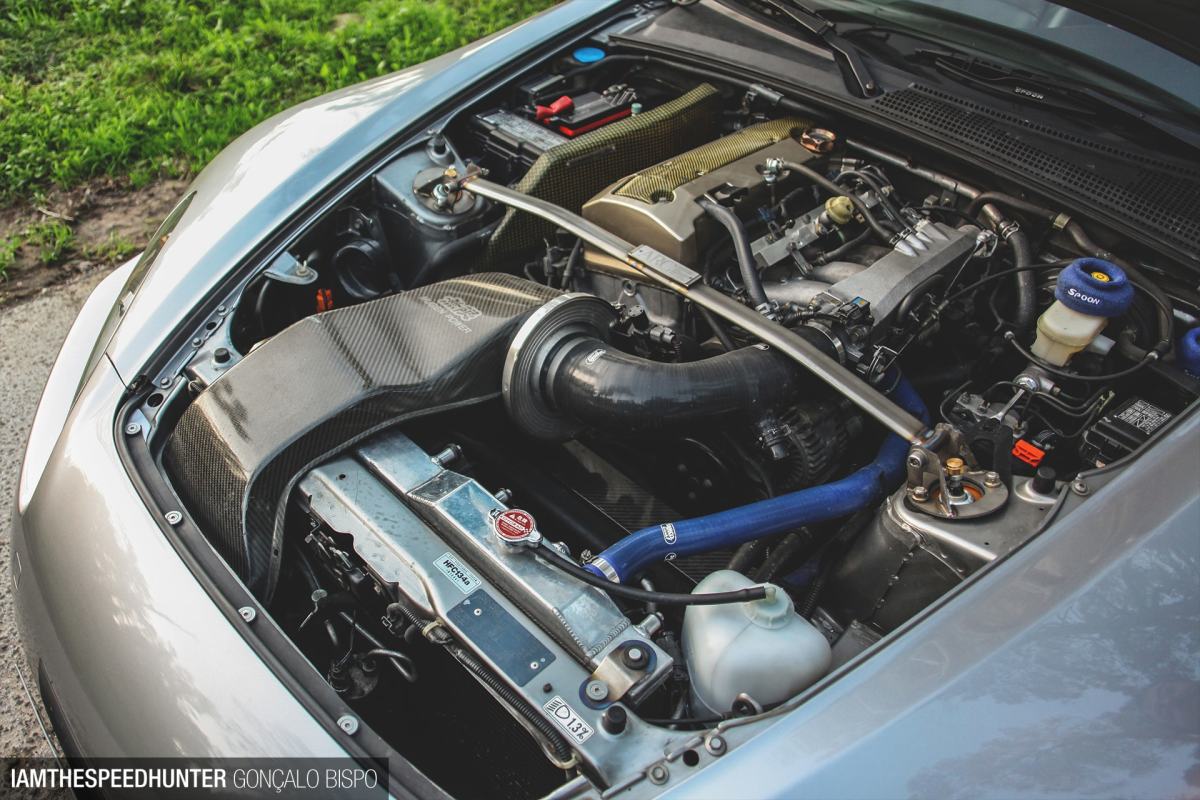 "The S2000 engine is virtually at its maximum from the factory," Bruno continued. "My idea was to allow the F20C to fulfil its potential, so I ordered a carbon fibre Mugen Power intake and Spoon 70mm throttle body to improve breathing. A Spoon header and HKS SSM exhaust were next and I purchased a Mugen N1 ECU to control the new setup. I fit some of the easy parts myself, but I leave most of the important work to two friends at Import-JDM and Touge Racing Service. Their experience means they'll always do a better job than me!"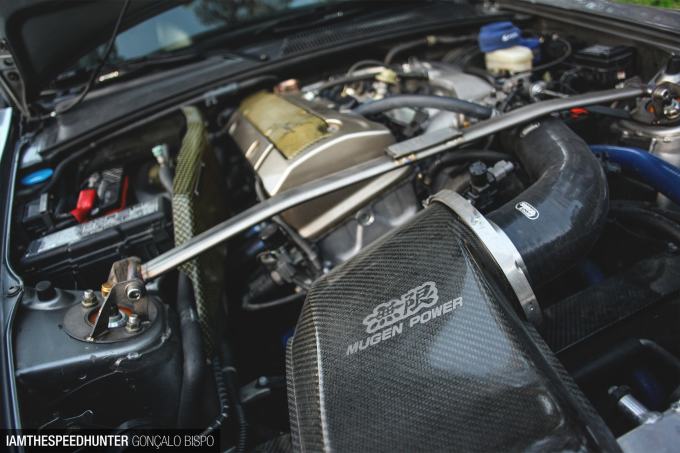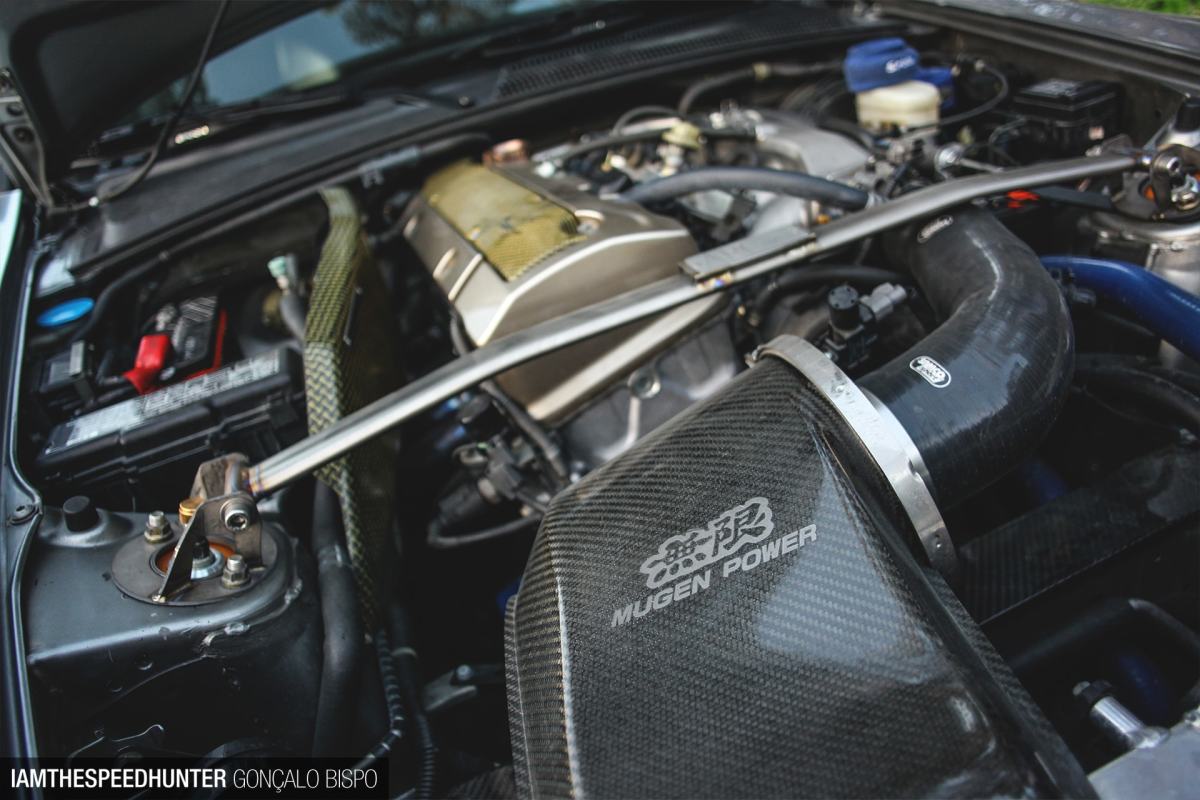 At that point his Honda was found producing 245hp and 155lb-ft of torque on a local dyno, 15hp more than most stock S2000s tested at the same place.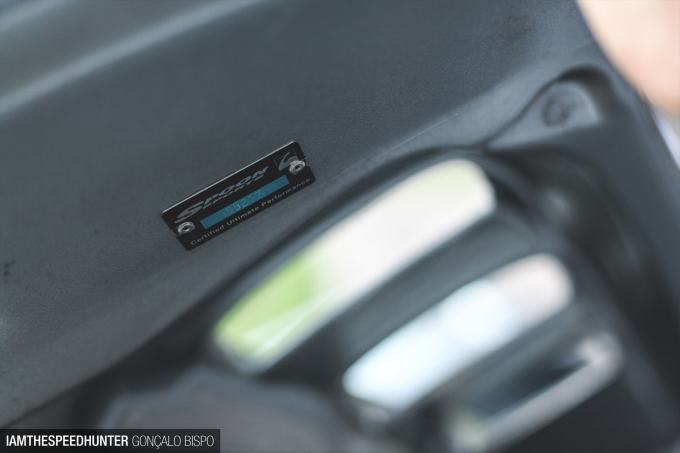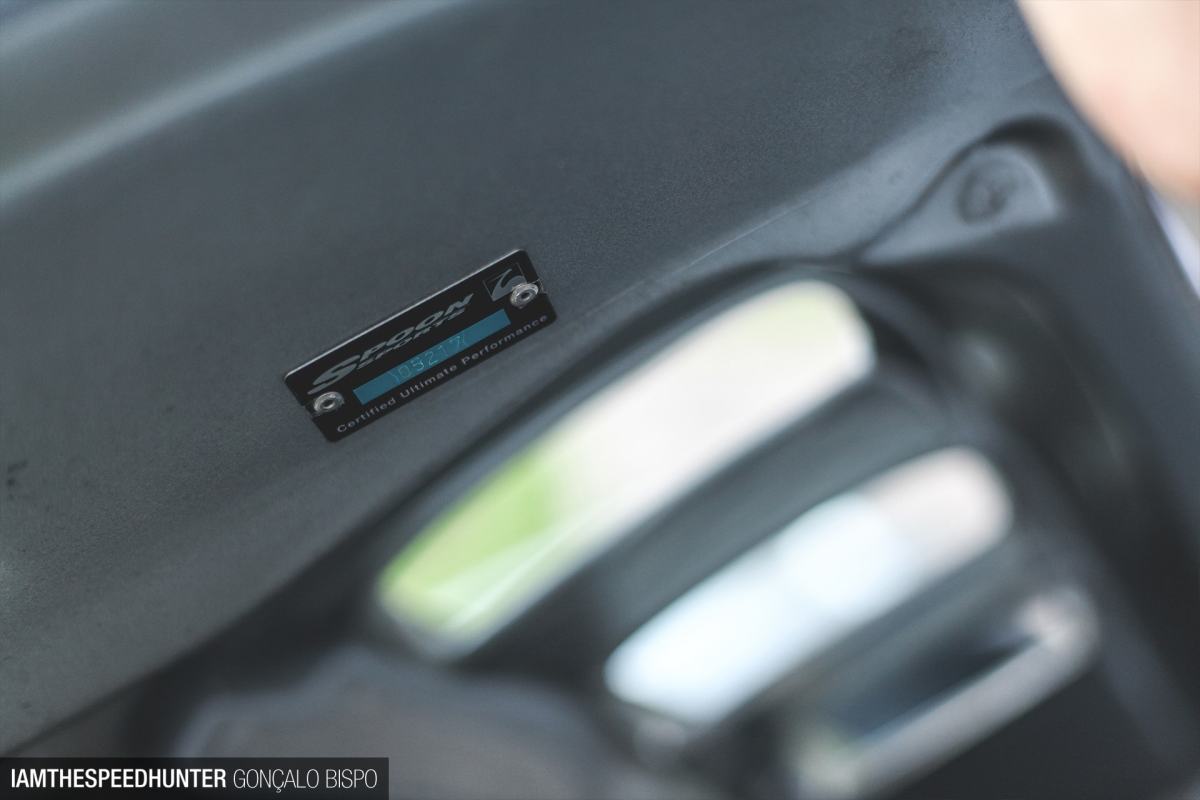 Next up was the transmission, which was transformed with a Spoon clutch, lightweight flywheel and 4.44 final drive. "The engine response is now totally different from stock," Bruno stated. "It's now a happy-revving machine without any hesitation. It pulls from low RPM now, but it's still perfectly reliable. Put some fuel in the tank, check the tyres and you're ready for a track day. The odometer now reads over 175,000km!"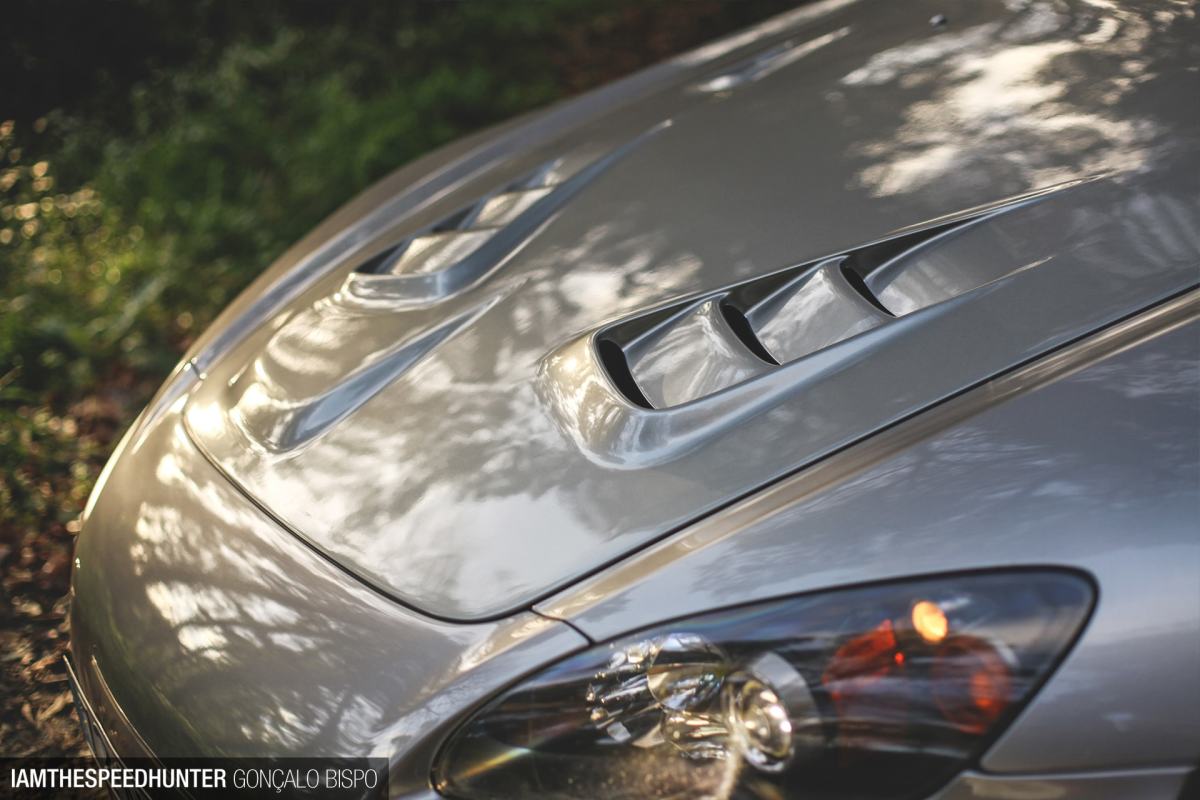 For Bruno, 245hp was plenty. He'd spent enough time on track to realise that cornering speed was as important as power itself. He therefore wanted a chassis setup and aerodynamic package that was matched to the F20C's output. He ensured engine operating temperatures were kept under control first, though, and installed a Koyo aluminium radiator, Mugen Power thermo switch and a Spoon Sports thermostat. A Koyo high-pressure radiator cap and APR carbon cooling plate help too.
Cornering Speed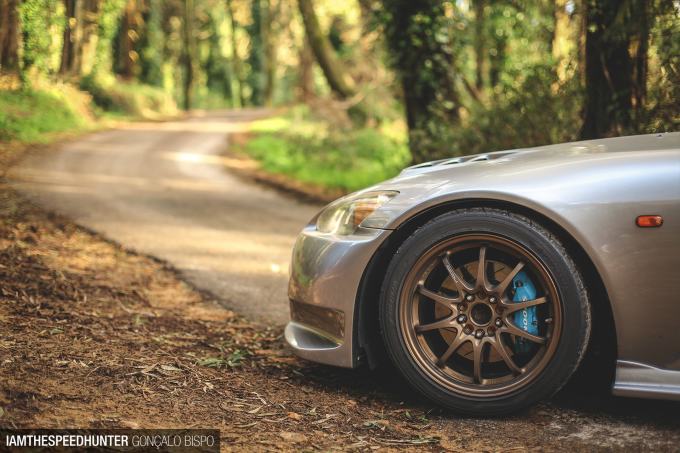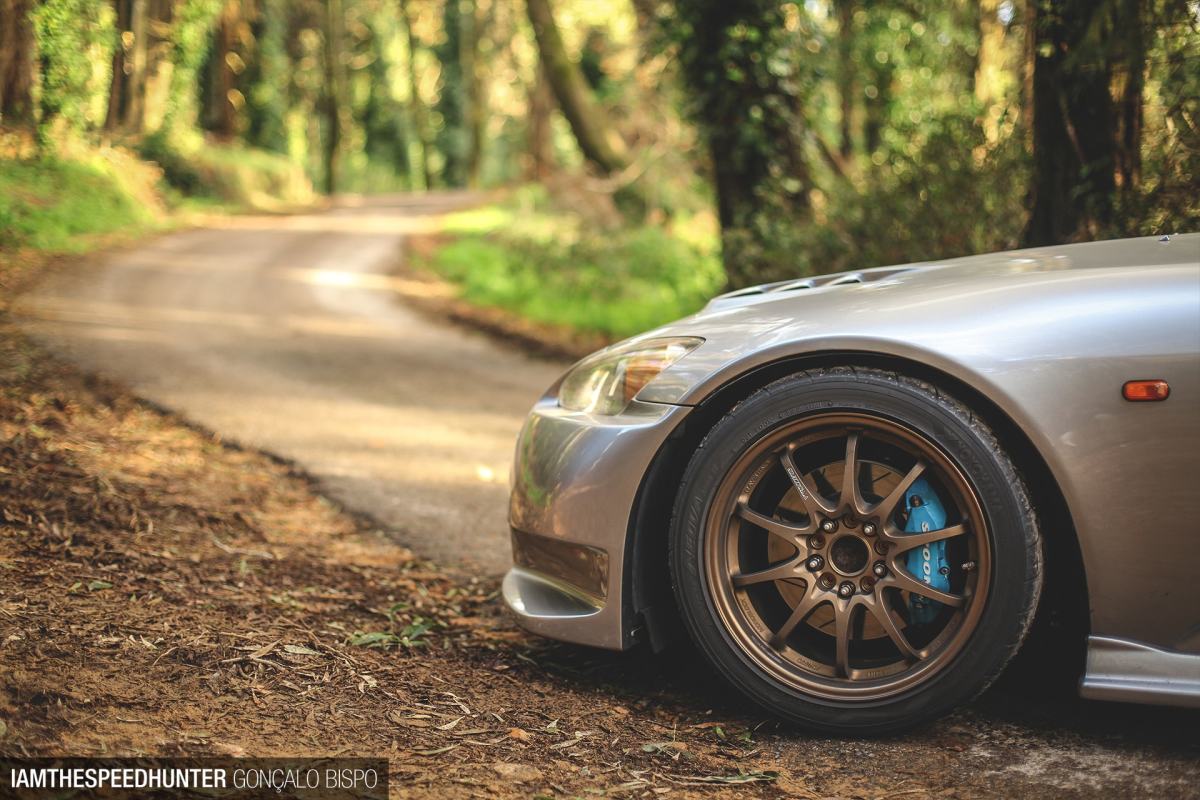 Honda's front mid-engined RWD platform left the factory with a near-perfect 50:50 weight distribution. Bruno planned to exploit this balance. He turned to Ohlins and Spoon to provide a track-focussed setup that wasn't so aggressive it would ruin his enjoyment on the road. High-end Ohlins DFV (Dual Flow Valve technology) were adopted, each unit incorporating an additional valve that allows oil to escape freely when you hit a pot-hole or an apex kerb. This stops the wheel bouncing and keeps the tyre in contact with the tarmac for ultimate grip.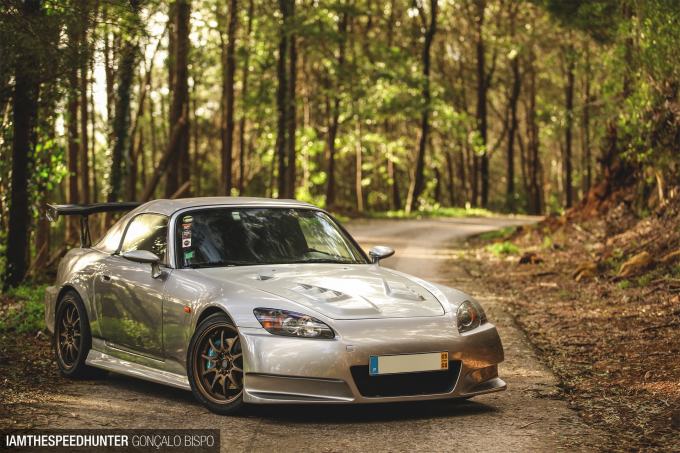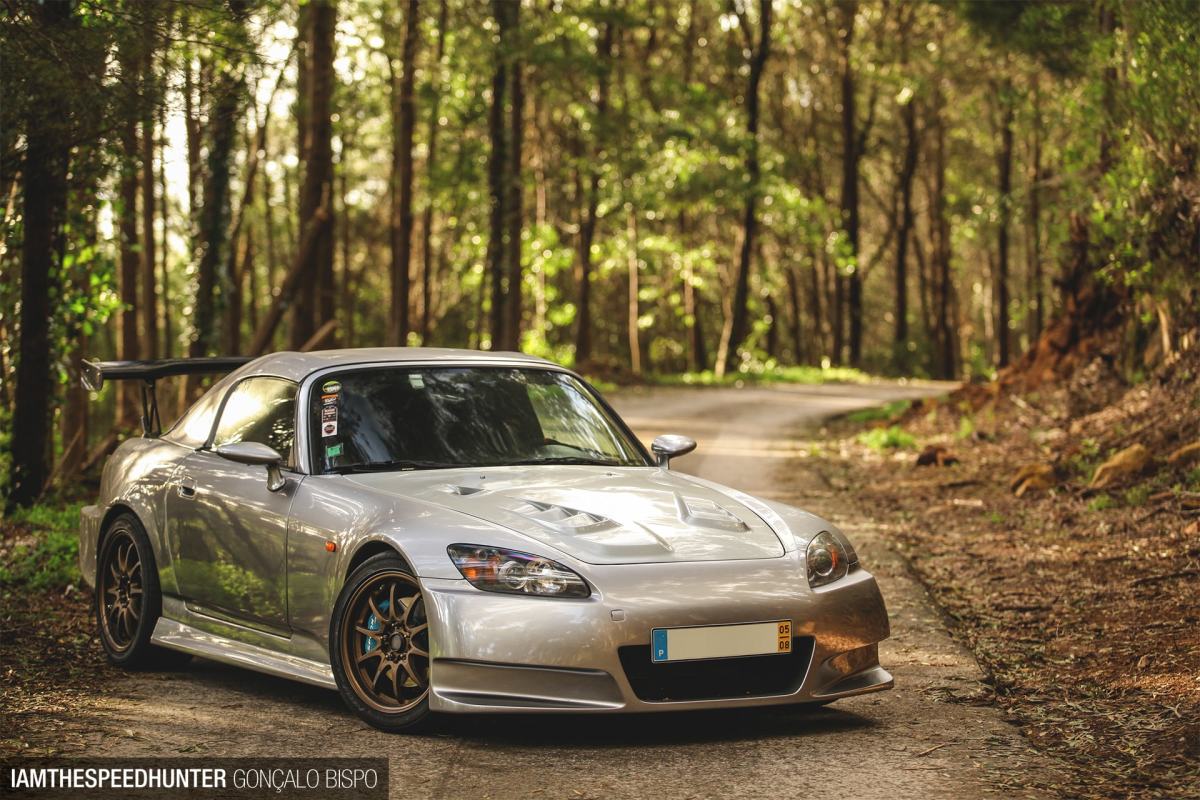 Spoon Sports EU offered a race-inspired product to enhance handling yet further. Rigid collars are tapered washers that perfectly align a car's sub-frame and body shell. Race car builders often weld these two major components together to improve chassis dynamics and keep geometry constant, but rigid collars provide a less extreme way of attaining the same results.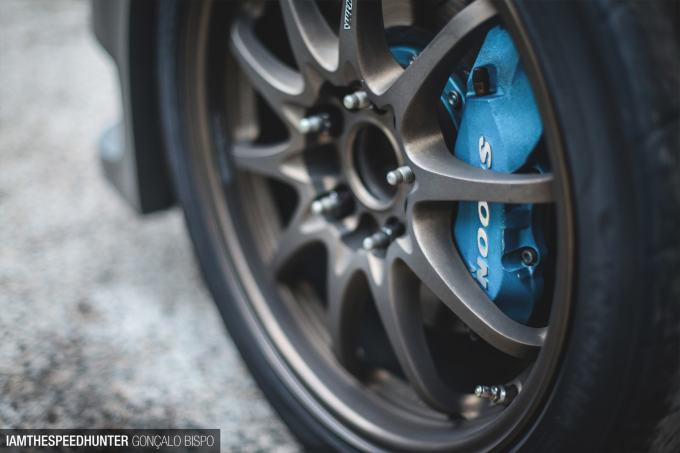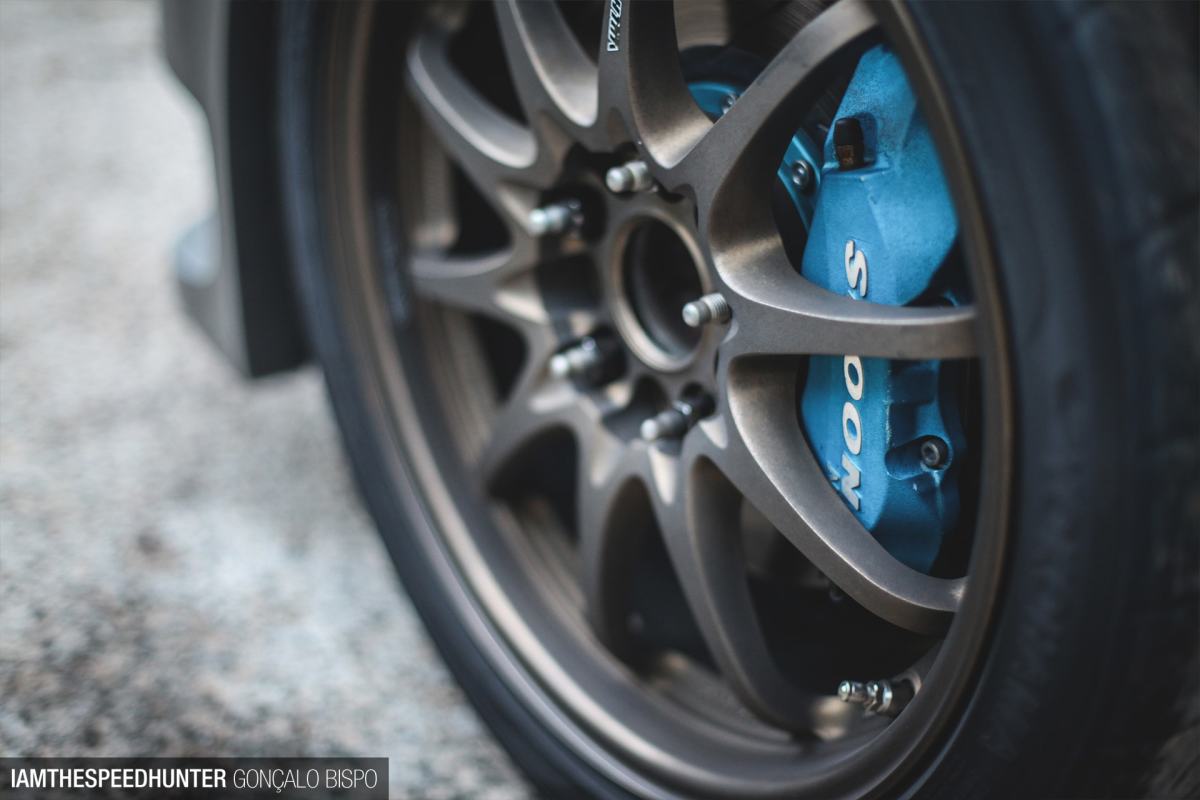 Complementing this is a full set of Powerflex bushes, Spoon rigid engine, transmission and diff mounts and Cusco anti-roll bars. Body roll and chassis flex are minimised further thanks to the inclusion of an ARC titanium strut brace and extensive Safety21 roll-cage. In the wheel and tyre department, the S2000 rides on RAYS Volk Racing CE28Ns and Advan AD08R rubber.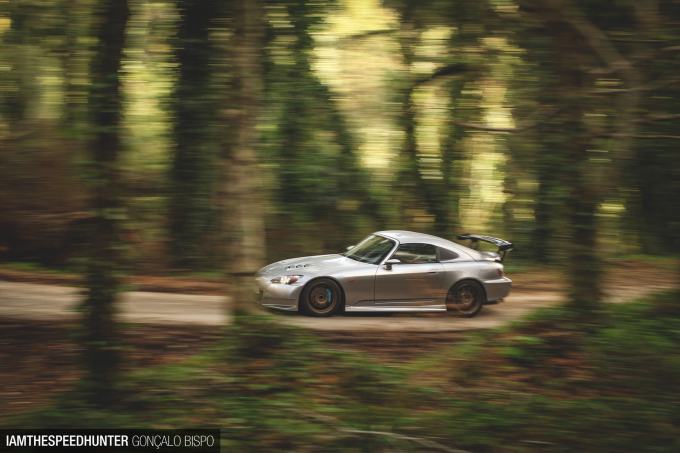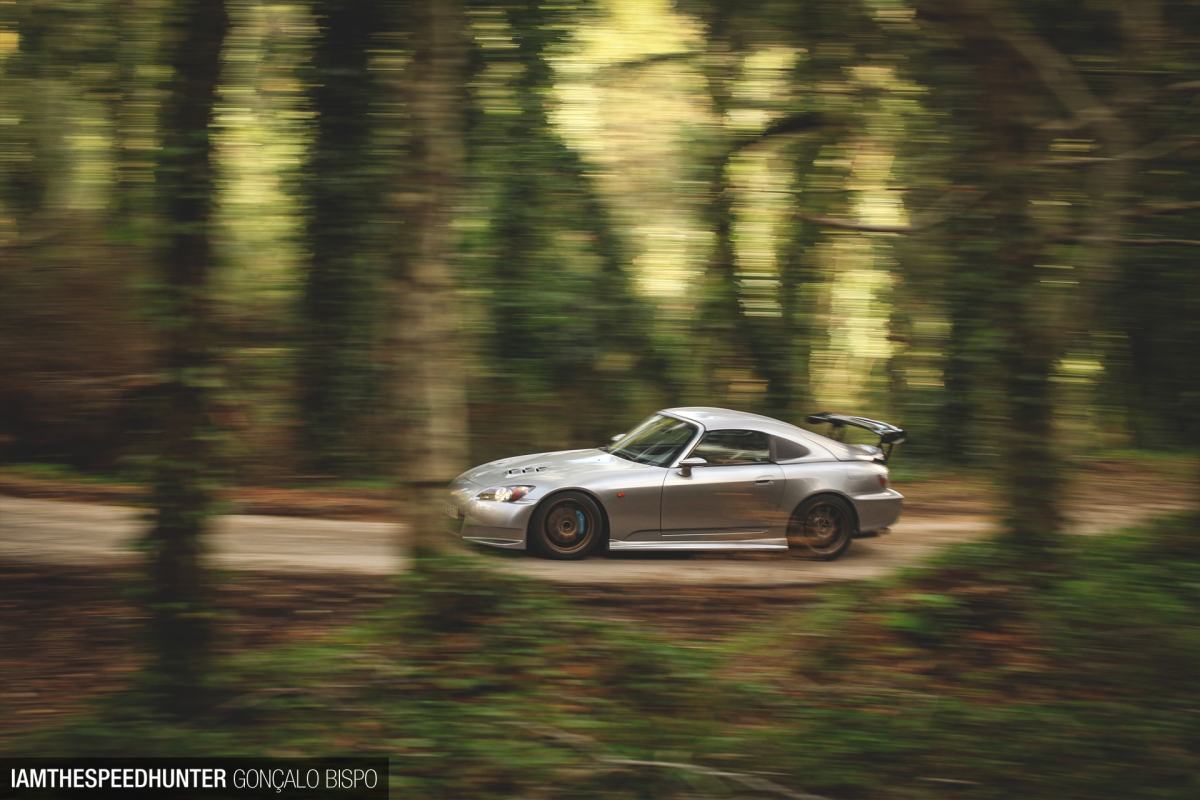 "The S2000 is a more stable and controlled car now on track," Bruno reported. "The corner speed has increased a lot which has given me more confidence and brought my lap times down. My brother has a 911 Turbo and one of my most fun moments in the car was battling with him at the Portimão Autodrome. The S2000 was a pain in his backside. What he could gain on the straights, I was making up in the braking zones and through corners. I'd fitted the Spoon calipers, Project Mu discs and Dixcel pads by that point."
Aerodynamics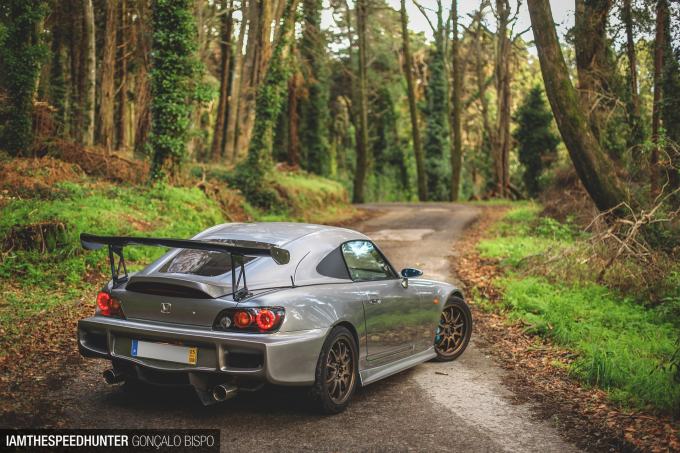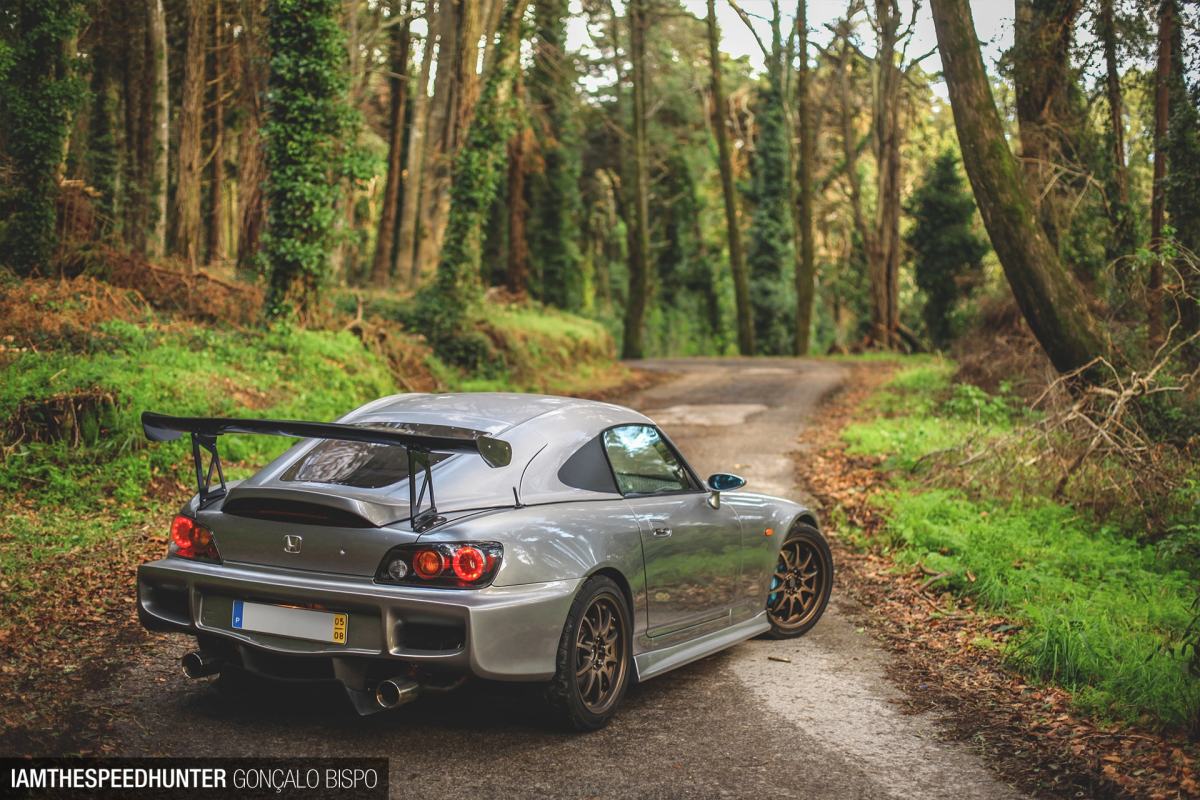 On the road, big wings, air scoops and aggressive diffusers do very little. On track at high speeds, however, good aero packages can improve cornering stability dramatically. It's for this reason, Spoon's official race cars in Japan run Super-Taikyu (S-Tai) kits. They control airflow (particularly under the body) more effectively, reduce air resistance and of course increase downforce. Bruno secured himself the first Version II street kit outside of Japan.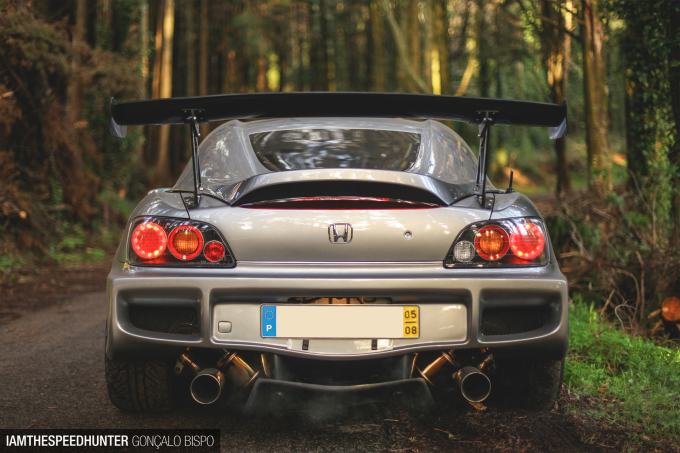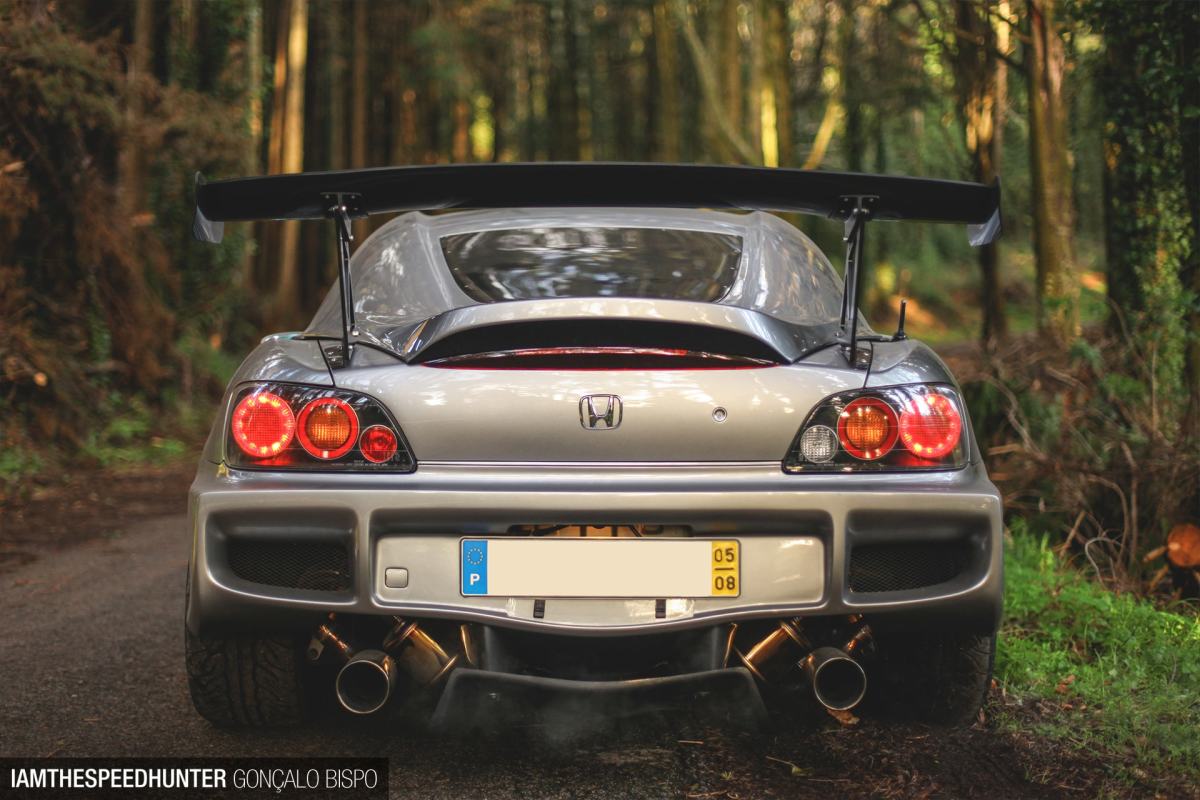 "I couldn't believe how much I had to change my driving style on track," he conceded. "With the kit fitted, the car feels so planted blasting through the corners. Probably the hardest part of the build was dialling in the chassis to work most effectively with the aero and finding a compromise between track settings and on the road. If I go full track I go faster but kill the AD08R tyres in no time, so we've found a compromise for the road that allows me to have a good blast on track too."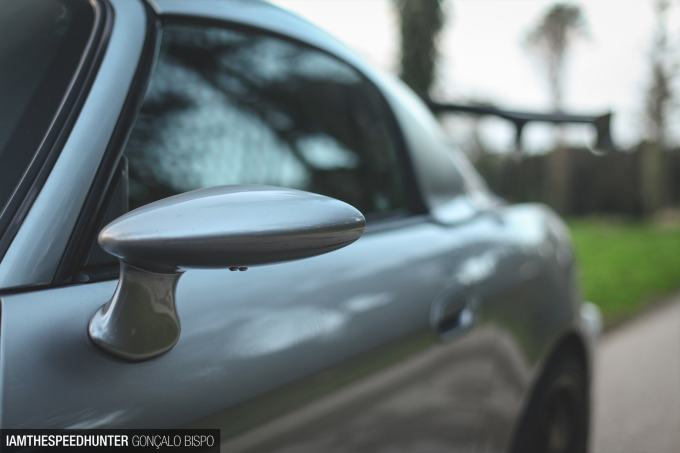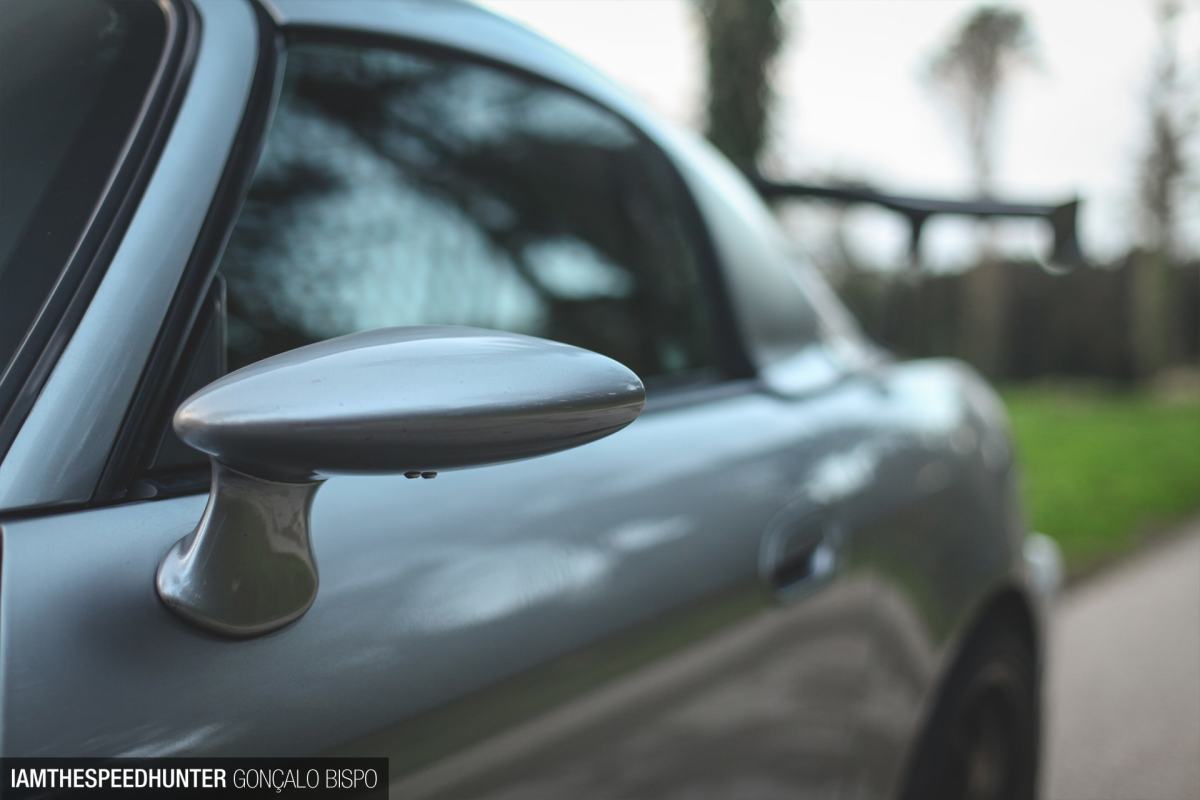 Bruno benchmarks his car against his brother's modified 911. The Honda's new chassis and aero setup means he kills the Porsche around Estoril's twisty sections, but he's obviously down on acceleration and outright pace out of the corners and on the straights. "It's got me thinking about an HKS GT supercharger kit," he admitted. "The cornering speed is there and I still love the experience of screaming the engine to 9000rpm, but I need a bit of extra boost to keep up down the straights and I like how the HKS kit works."
While many would simply trade in for a more powerful base car, Bruno's love of Hondas makes us think that's just not an option here. His appreciation for the manufacturer took him to Japan in 2009 for the S2000's final production tour, where he had his radio cover signed by project leader Shigeru Uehara.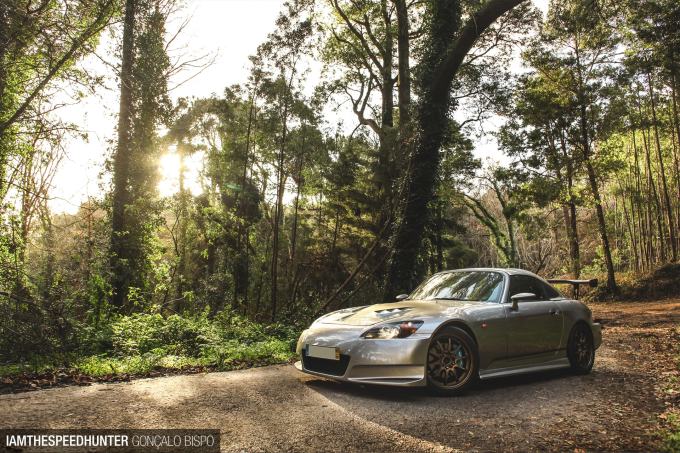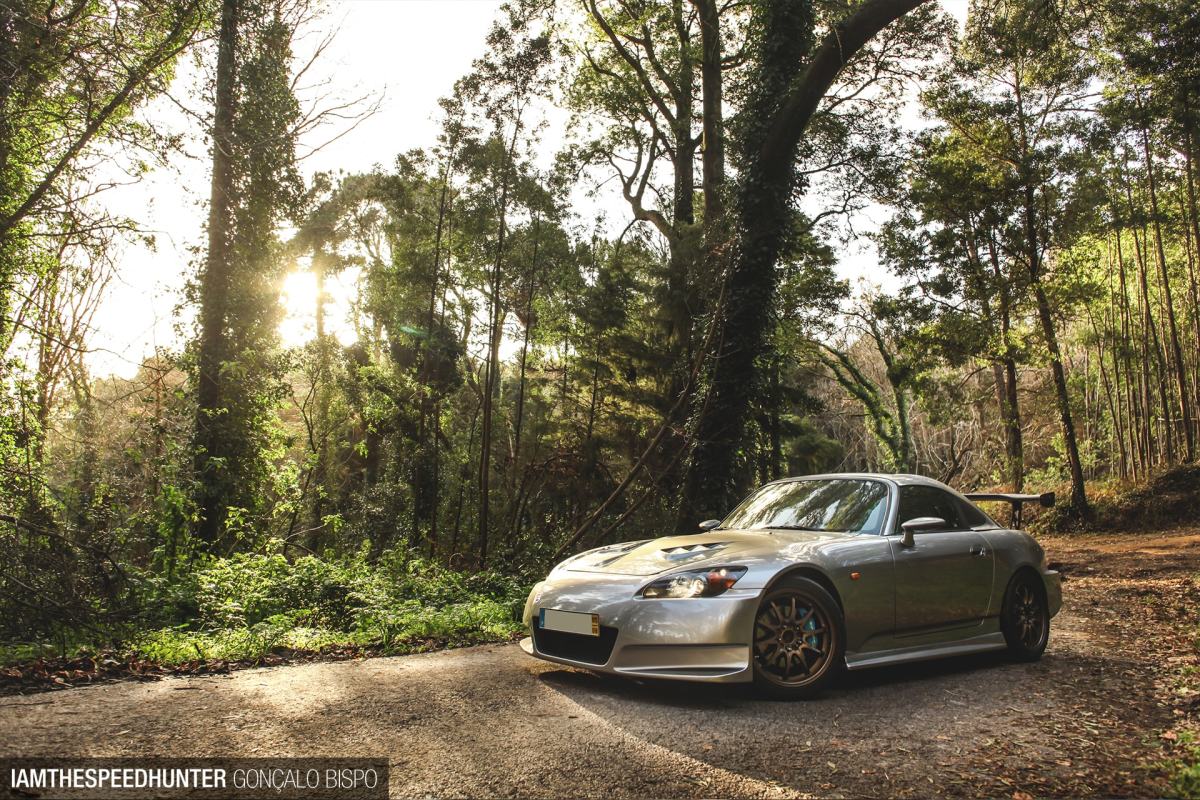 That experience along with visits to the Spoon Sports Type One Shop and Mugen headquarters in Japan have shaped the lawyer's mindset when it comes to cars. The help he's received from Spoon Sports EU has also been hugely influential. He will always be a Honda man and only the very best premium parts will ever find their way onto his projects. It's probably only a matter of time before his brother is trading in his 911 for something with a big 'H' on the front again…
Andy Basoo
Instagram: tuningmedia
andy@tuning.media
Photos by Gonçalo Bispo
Flickr: greis_photography
Bruno Fernandes' Honda S2000
Engine
Honda F20C 2.0-litre 16V DOHC VTEC four-cylinder, Mugen Power N1 ECU, Mugen Power carbon airbox, Samco intake hose, Spoon Sports 70mm throttle body, Spoon Sports headers, Password:JDM Kevlar header heatshield, 70mm Invidia de-cat pipe, HKS SSM exhaust, Mugen Power thermo switch, Spoon Sports thermostat, Koyo aluminium radiator, titanium radiator stays, Koyo high-pressure radiator cap, Samco radiator hoses, APR carbon cooling plate, Okada plasma coil packs, Odyssey PC680 lightweight battery, Password:JDM lightweight battery stay, Spoon Sports Kevlar spark plug cover, Spoon Sports oil cap
Driveline
Factory S2000 6-speed manual gearbox, Spoon Sports 4.44 final drive, Spoon Sports clutch kit, Spoon Sports lightweight flywheel, Spoon Sports driveshaft spacers
Suspension/Brakes
Ohlins DFV coilovers, full Powerflex bush kit, Spoon Sports rigid collar kit, Spoon Sports rigid engine mounts, Spoon Sports gearbox mounts, Spoon Sports differential mounts, ARC titanium front strut brace, Cusco Y-beam bar, Spoon Sports rear control arms, J's Racing rear lower tie-bar, Spoon Sports zero bump steer kit, Spoon Sports calipers (front), Project Mu SCR-PRO discs (front), Dixcel discs (rear), Dixcel RA-type pads (front/rear), Goodridge stainless brake lines, LRP Performance brake master cylinder stopper
Wheels/Tyres
RAYS Volk Racing CE28N 17×7.5-inch (front), 17×9-inch (rear), Advan AD08R 215/45R17 (front), 245/40R17 (rear), ARP wheels studs, Project Kics R26 lug nuts
Exterior
Spoon Sports aero kit: S-Tai Version II front & rear bumpers, S-Tai Version II carbon diffusers, bonnet, mirrors & GT wing, Voltex Racing carbon Type II side skirts
Interior
Safety21 5-point roll-cage, Spoon Sports gear knob, armrest, gear gaiter & handbrake gaiter custom finished with Alcantara & red stitching, Password:JDM carbon center console, Honda premium mats, Alpine CDE-178BT headunit with RCF speakers
Thanks: Spoon Sports EU, Taikyu Limited
Cutting Room Floor