When this 1947 Cadillac quietly burbled into the Pacifico Yokohama exhibition center for Mooneyes' annual Hot Rod Custom Show, it immediately stole my attention.
I'm someone who appreciates simple execution, but with this shape and generation of Caddy there's little that hasn't been done. I'm talking everything from roof chops to custom metal work and wild paint. But when you have something as special as a '40s Cadillac on your hands, why would you really want to mess with its classic lines?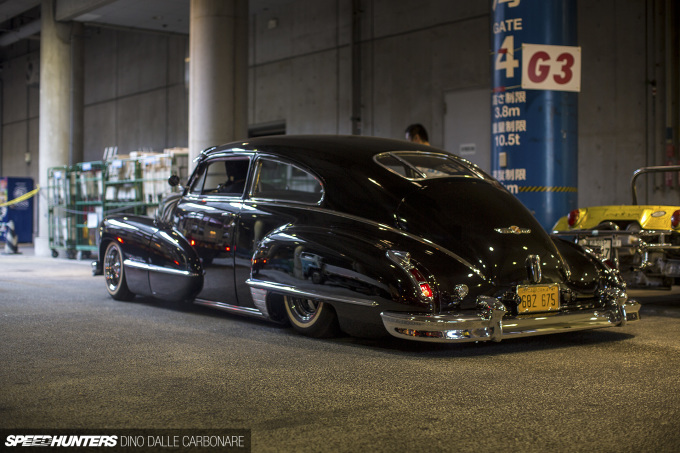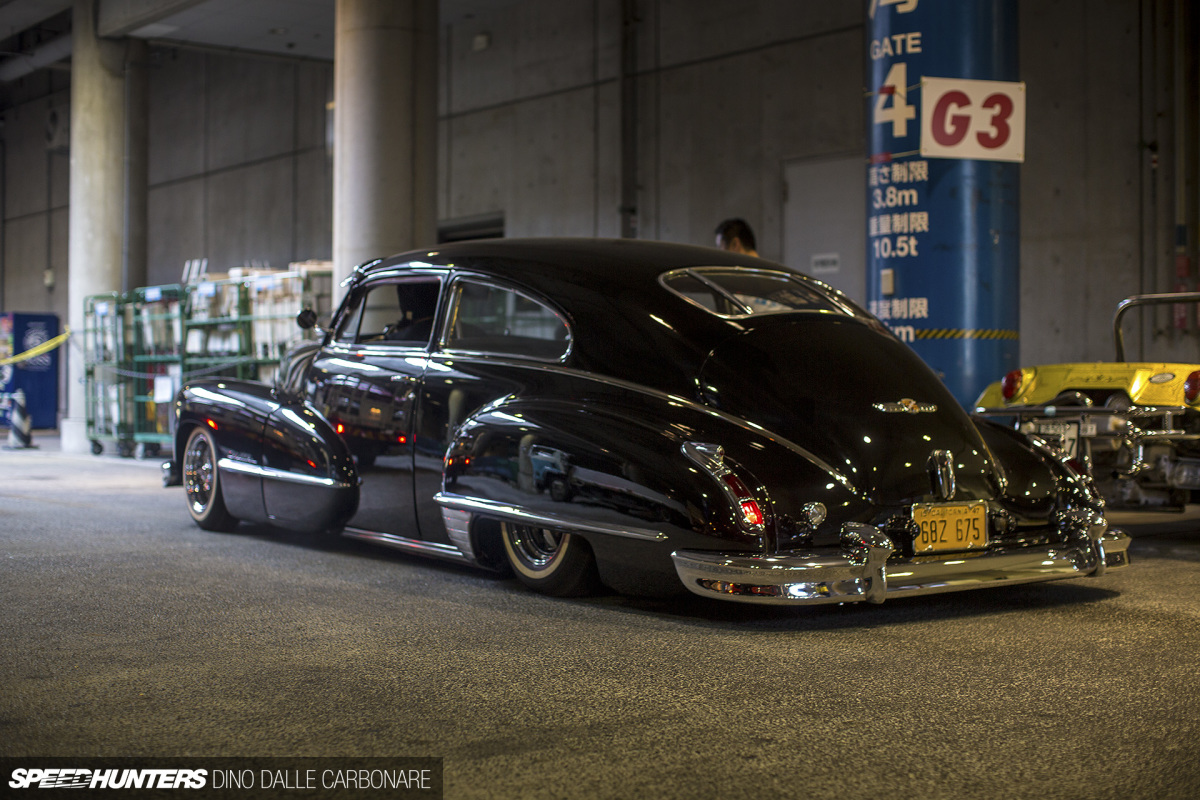 The guys behind this particular build knew exactly what they were doing. Instead of going crazy with the modifications, they simply focused on emphasizing what's already there, while adding a touch of aggression to make it stand out even more than an American car of this vintage and size already does on the streets of Japan.
The car sits on air suspension for the best of two worlds, one a reasonable height that won't see it get damaged, and then the ability to lay its chassis on the ground when show points are required. The Fulton Sun Shield is the only body addition, a classy piece that adds to the simple black and chrome exterior.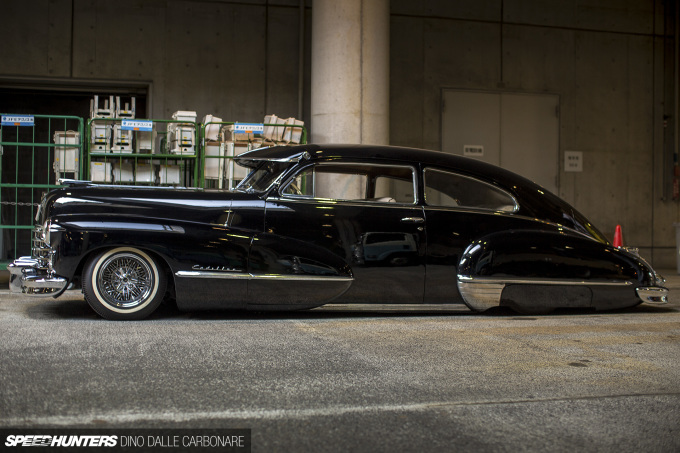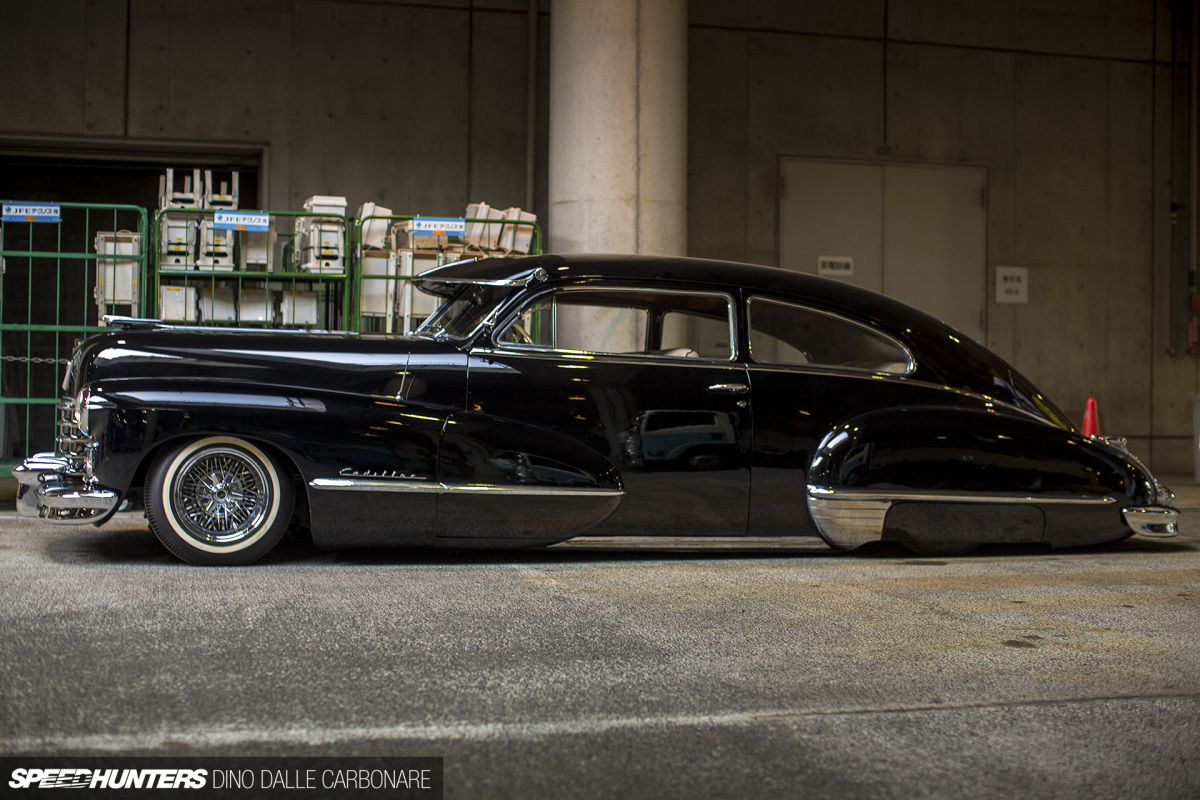 While I was drooling over the Caddy's classic lines, one of the shop guys attached the rear fender spats in place. Once the car is at its lowest suspension position, these covers pretty much hide the back wheels and tires completely.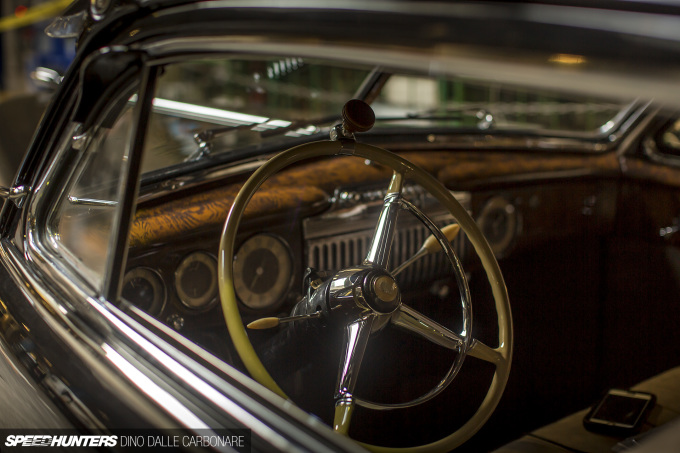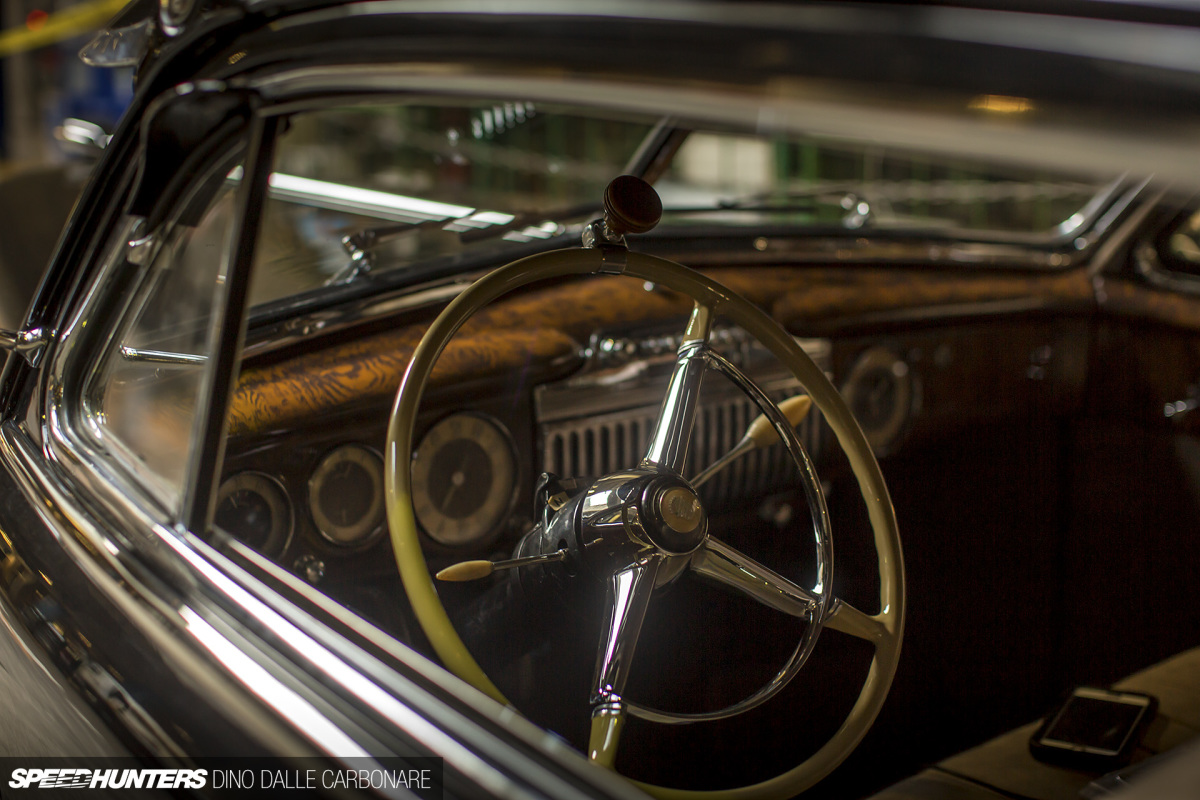 The interior really oozed character; you can't help but wonder what a car of this vintage has seen in its 70 years of existence.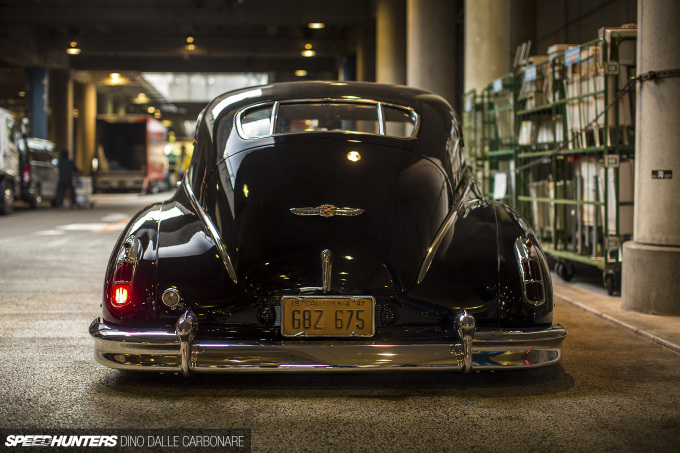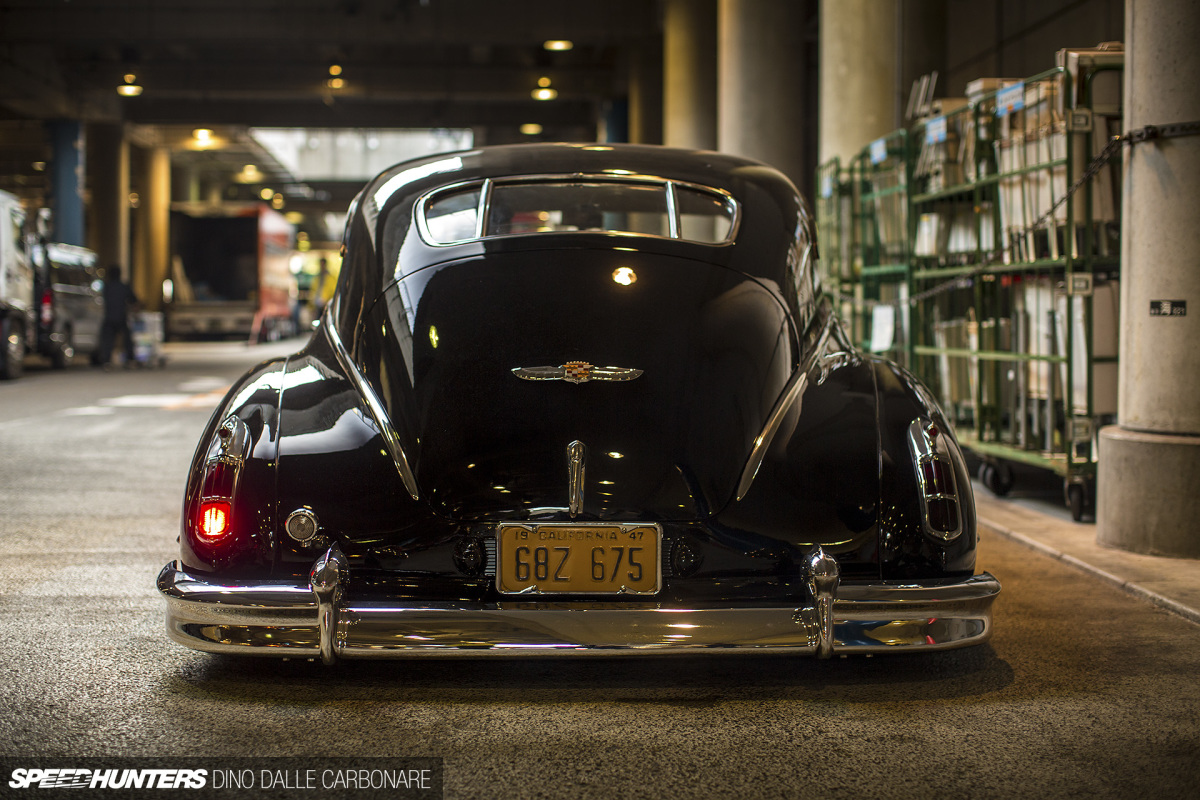 If I was ever to get into the custom game this would definitely be me. A gangster black Caddy slammed to the ground, not overly done and just the right touches to make it shine, is pretty hard to beat.
Dino Dalle Carbonare
Instagram: speedhunters_dino
dino@speedhunters.com