The term 'rat rod' gets thrown around a lot these days. Some use the term to describe any hot rod that doesn't have a glossy paint job, while others use it to make their crappy old cars seem cool and desirable, usually when they are trying to sell them.
And then there are the genuine, in-your-face rat rods, like this one I came across at the recent California Hot Rod Reunion.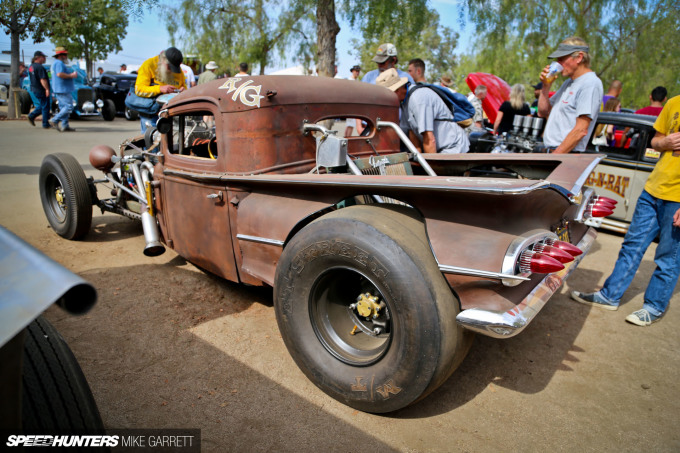 Few cars at this year's CHRR were generating as much interest as the 1936 International Harvester pickup, and it's easy to see why.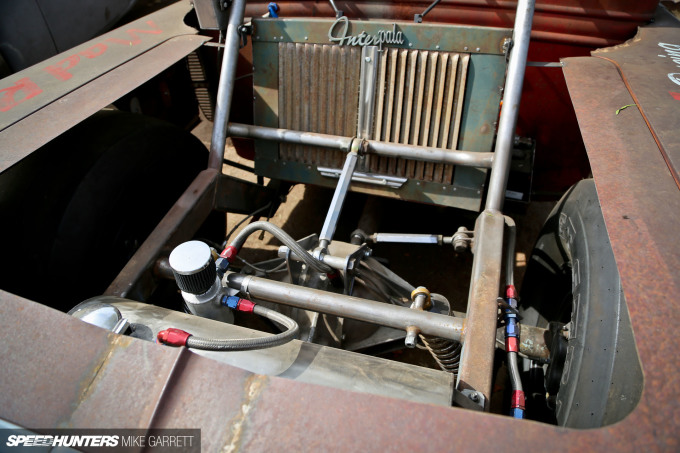 While it might have the cab of a chopped '36 Harvester, it's actually sitting on a custom-built, tube-frame chassis with numerous circle track race car parts, including a quick-change rear end and sprint car front suspension. Don't forget the rear-mount radiator either.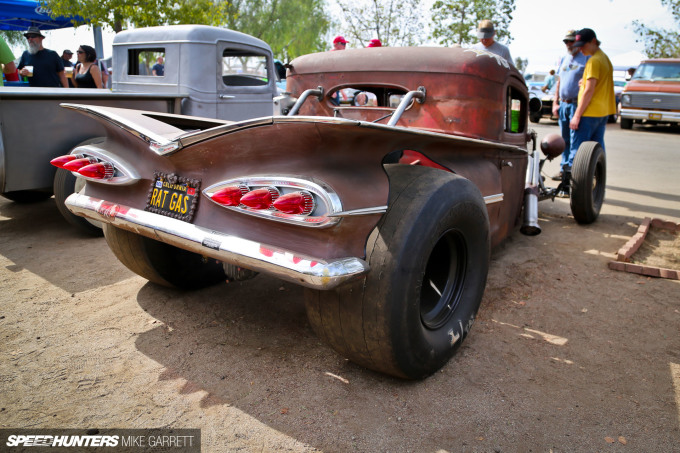 And the rear bed? As you can probably tell, it comes from a '59 Chevrolet Impala. It's a blend of mid-'30s and late-'50s bodywork, and somehow it works. Fittingly, it's been dubbed the Interpala.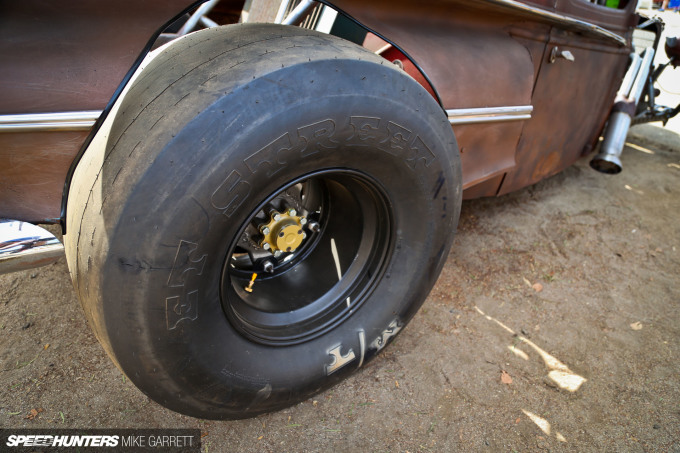 The truck is also sporting Wilwood wide-five hubs with disc brakes on each corner, and some gigantic Mickey Thompson slicks out back that just clear the heavily radiused bodywork.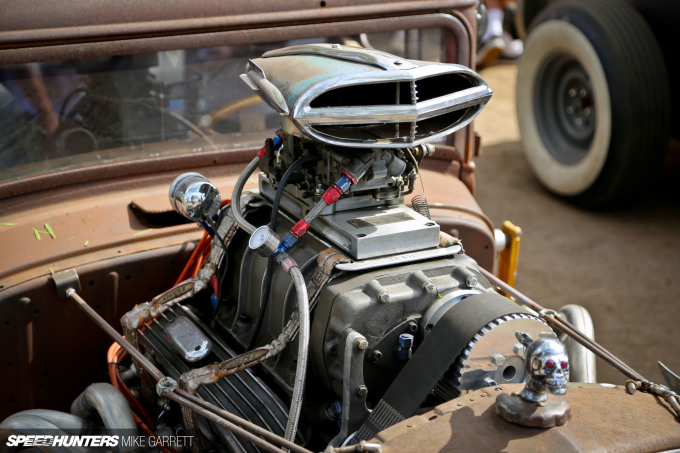 Something this wild needs a powerplant to match, and here we get a small block Chevy that's been fitted with a 671 blower that not only makes plenty of power, but also emits a distinct whine.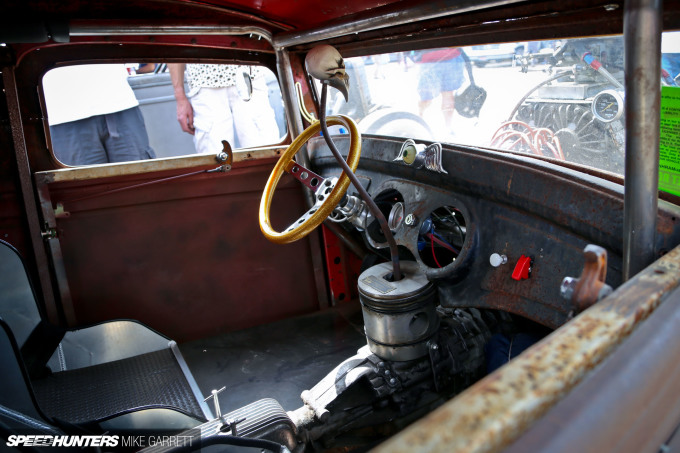 The blown small block is mated to a 5-speed stick which is operated by this comically-long shift lever with a skull shift knob.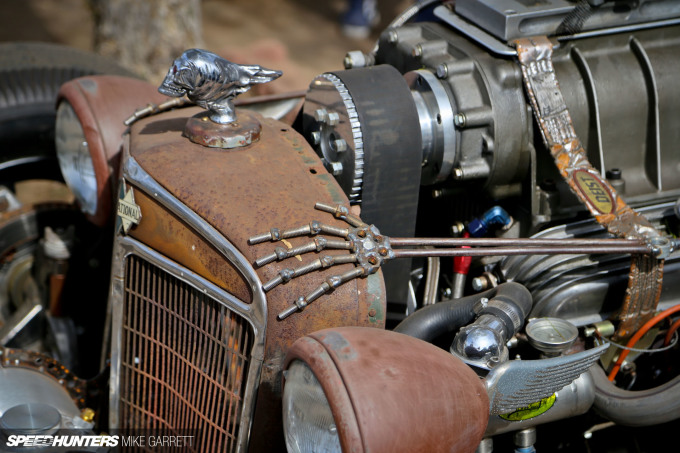 The skull/skeleton theme continues up front with these mechanical hands that hold on the front grille.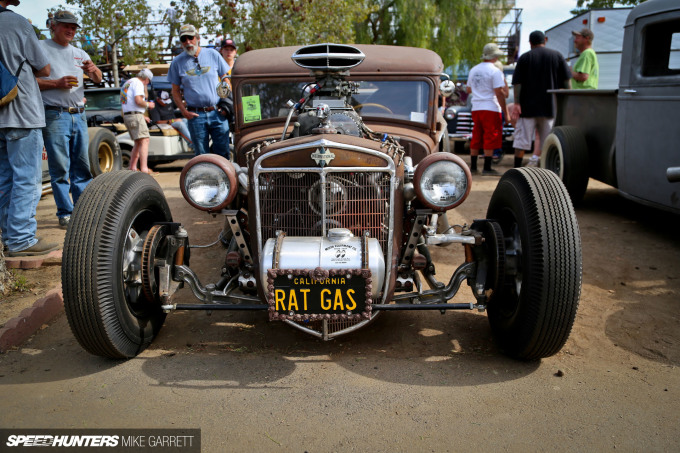 Yes, the Interpala is over the top, but it's also mechanically impressive and fun – just as a rat rod should be.
Mike Garrett
Instagram: japanifornia
mike@speedhunters.com