From performance, tuning and styling standpoints, the SEMA Show is well known for it extravagant high-end sports and supercar builds, but some of this massive show's most interesting cars can be found tucked away in the smaller booths.
Case in point, this genuine right-hand drive '00 Honda Civic Type R.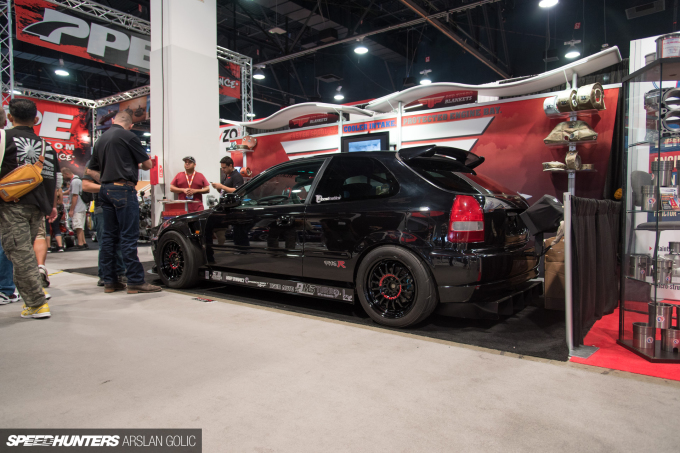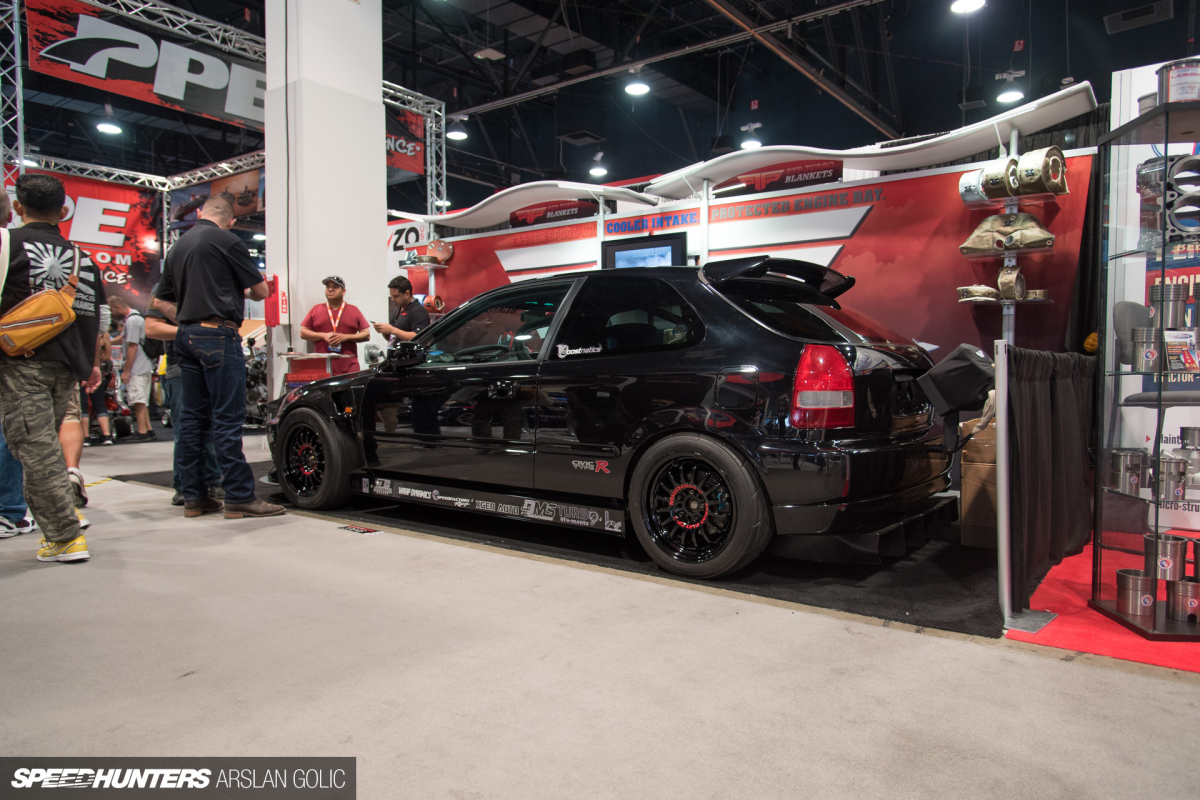 In a sea of carbon and FRP excess, this mostly-stock-looking and 16-year-old Japanese import representing PTP Turbo Blankets, stood out for its simplicity.
But as you've probably figured out from the lead image, there's a lot more to this rare EK9 than what meets the eye from a distance.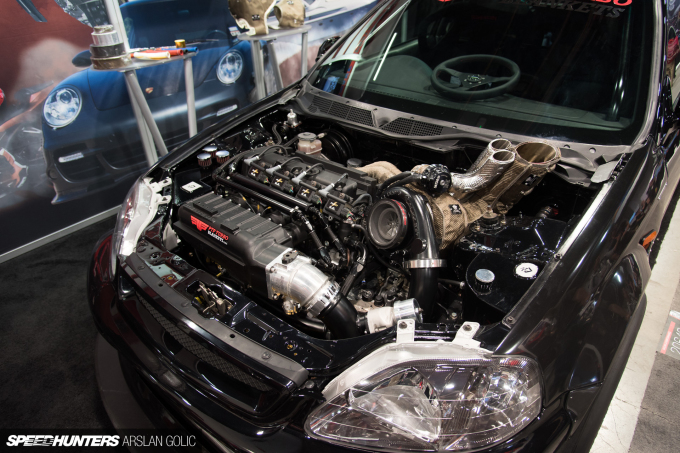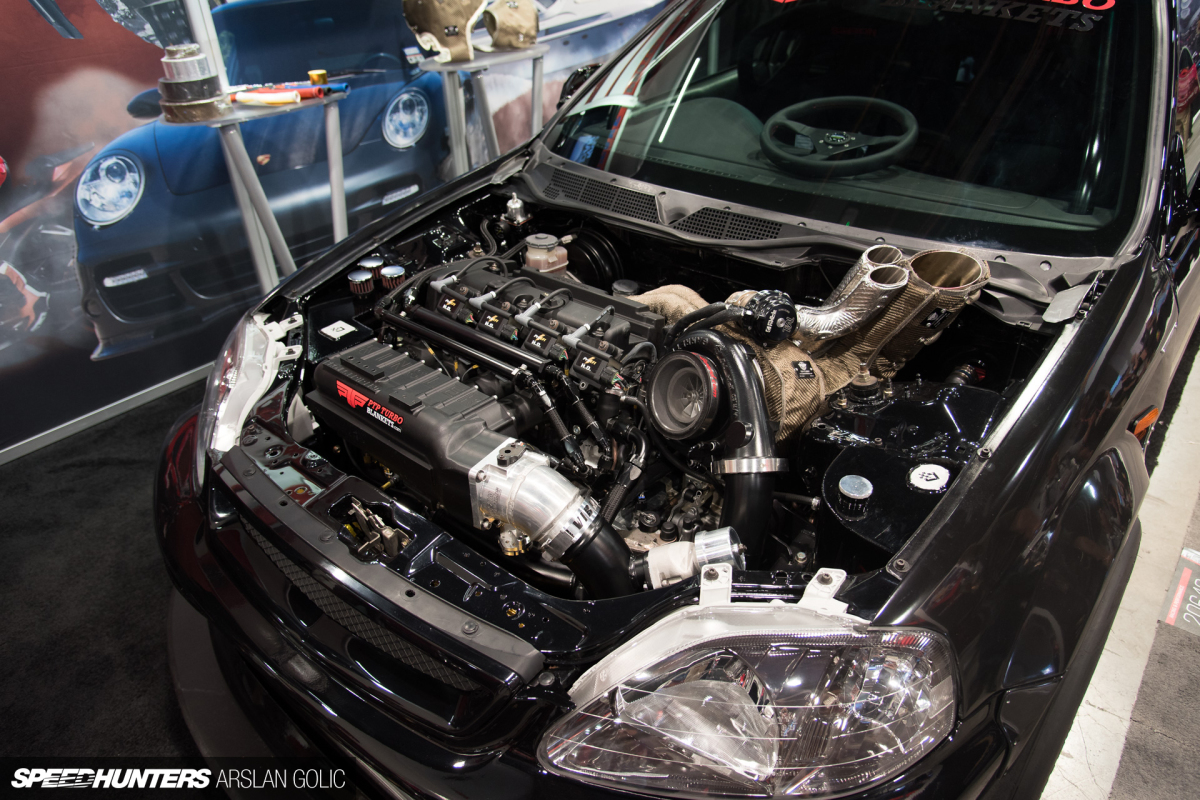 There's only one place to start with this Honda, and that's in the engine bay. You're looking at a fully-built K24 block with an S2000 crankshaft and a K20 Type S head, all designed with big horsepower in mind. How big? More than four figure's worth.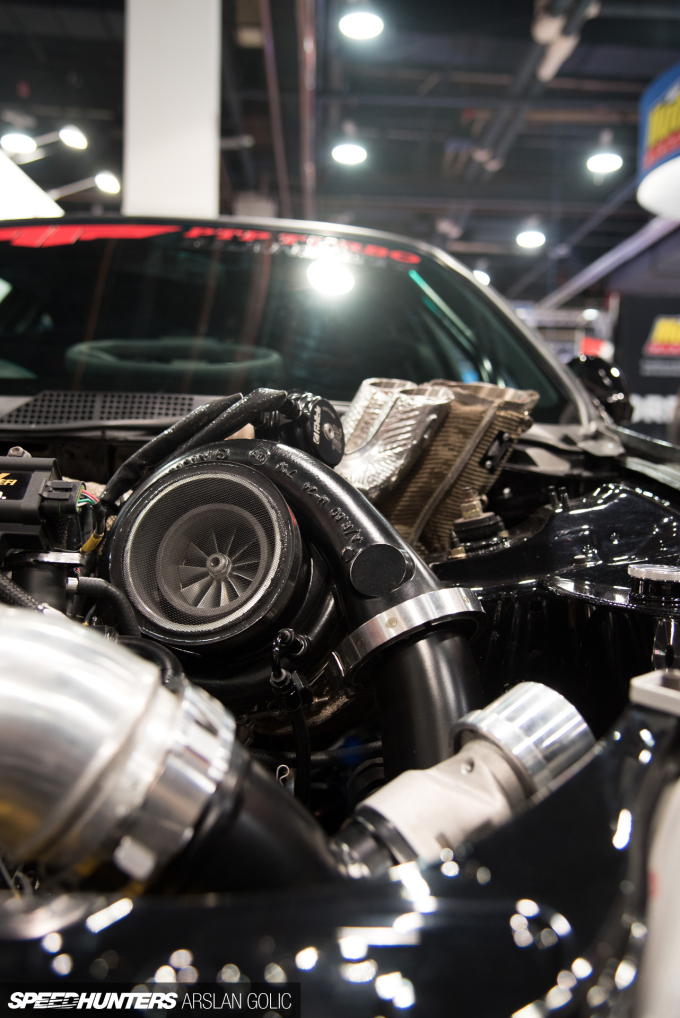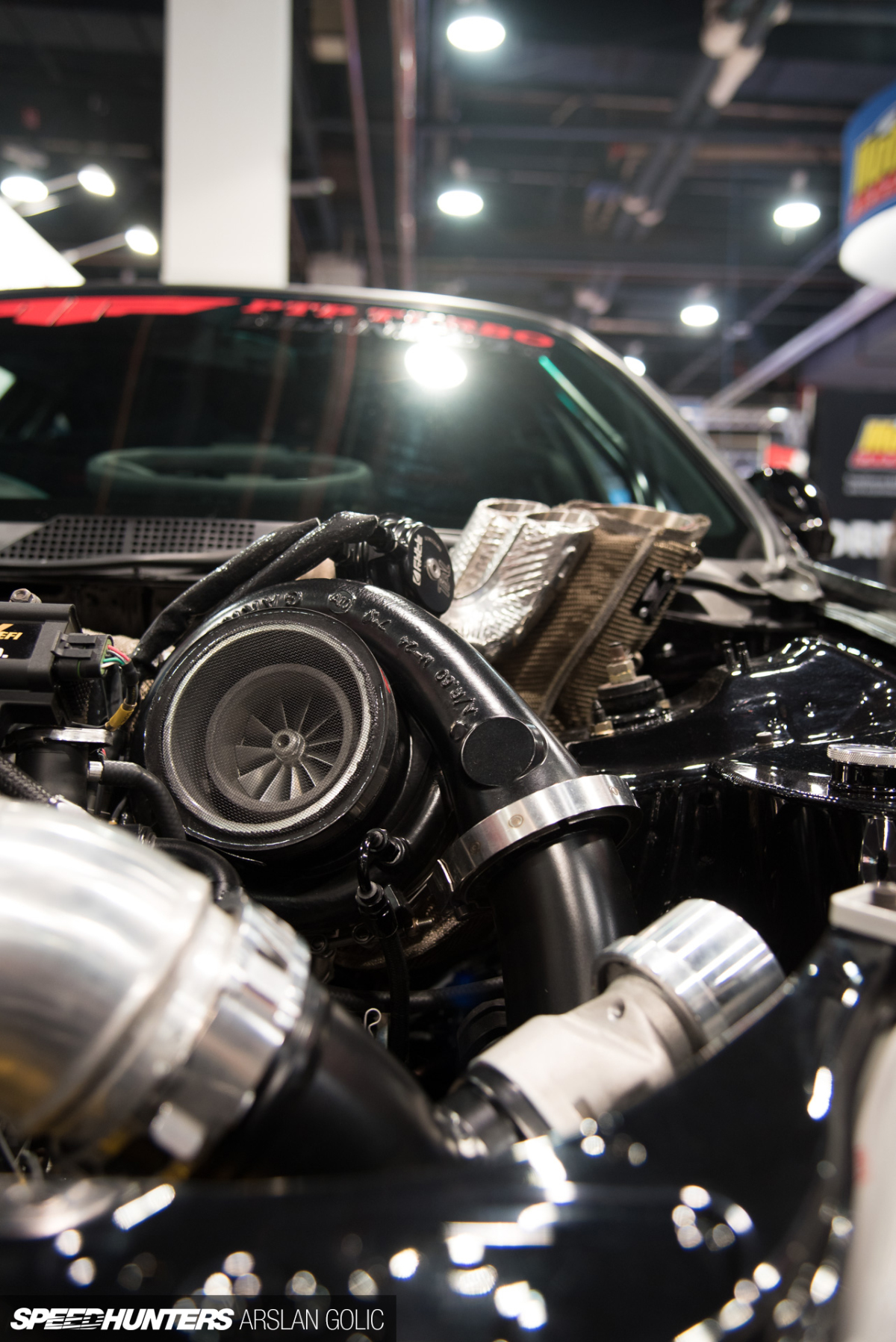 When the Civic's owner and builder Manny Iwabuchi began this project with a rolling shell almost five years ago, there was aftermarket support for the K-series engine, but not to achieve the sort of power goals he had in mind. But through trial and error and the assistance of some good people in the industry, including Honda sport compact drag racing legend Jeremy Lookofsky from Drag Cartel, his dream has been realised.
As it sits now, drinking ethanol and pushing 40psi of boost through its giant Garrett GTX42R turbo, Manny says the Civic has thrown down 1092whp on the dyno.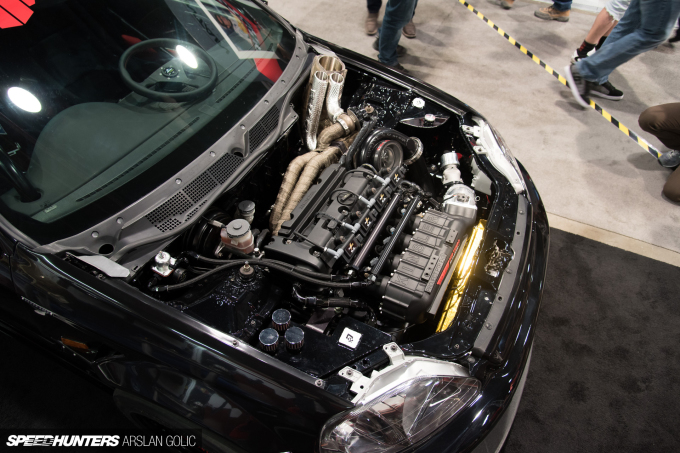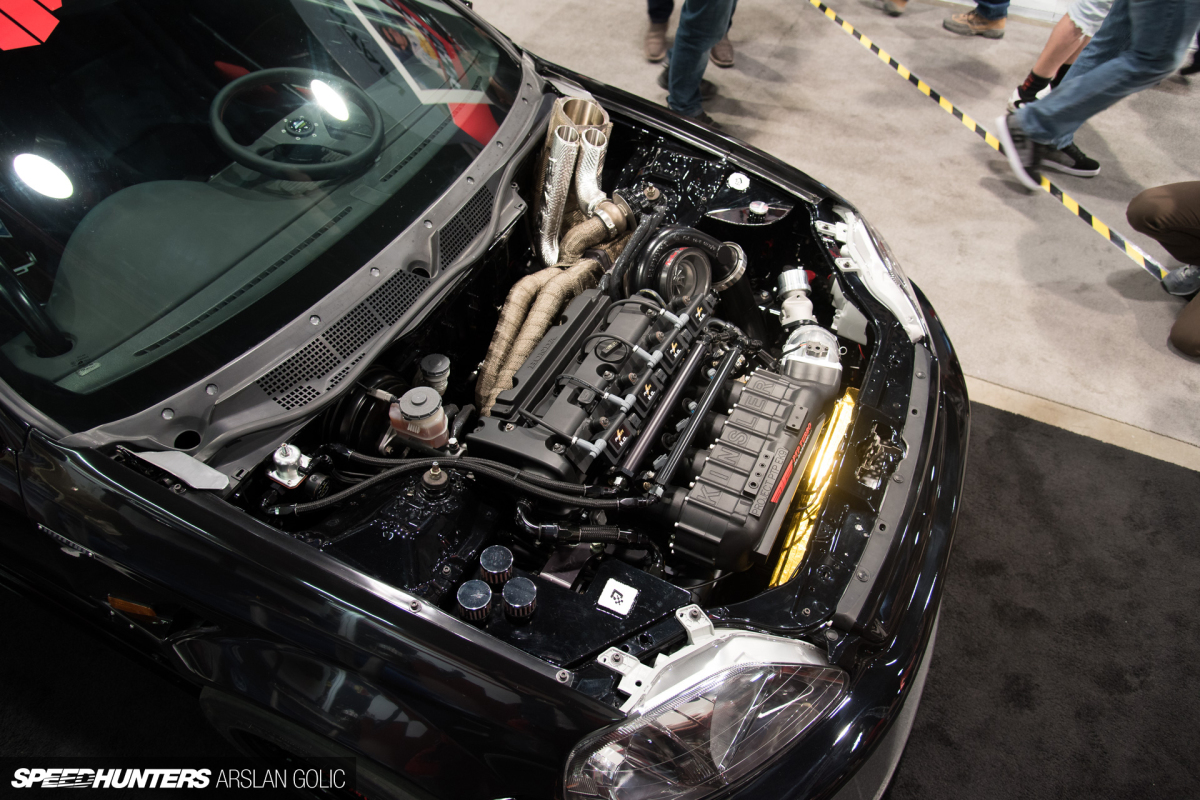 With 20psi more boost in reserve and a 150hp shot of Nitrous Express N2O to go, there's more to come too. Manny's hopeful of seeing 1350whp when it's all said and done. Gulp.
All of the supporting modifications were chosen specifically for the task, and on top of things like the Kinsler intake and Wilson throttle body, Weldon and Injector Dynamics fuel components, and ProEFI engine management, the driveline has been suitably upgraded with a PPG dog box and 28-spline DSS driveshafts. In the CTR's suspension department, Hardrace components feature throughout.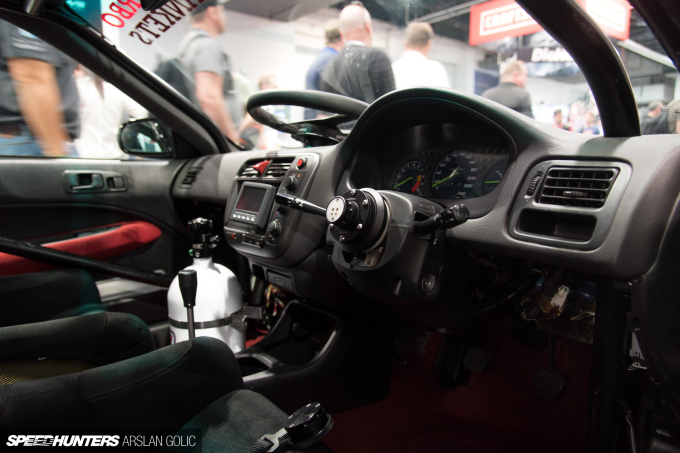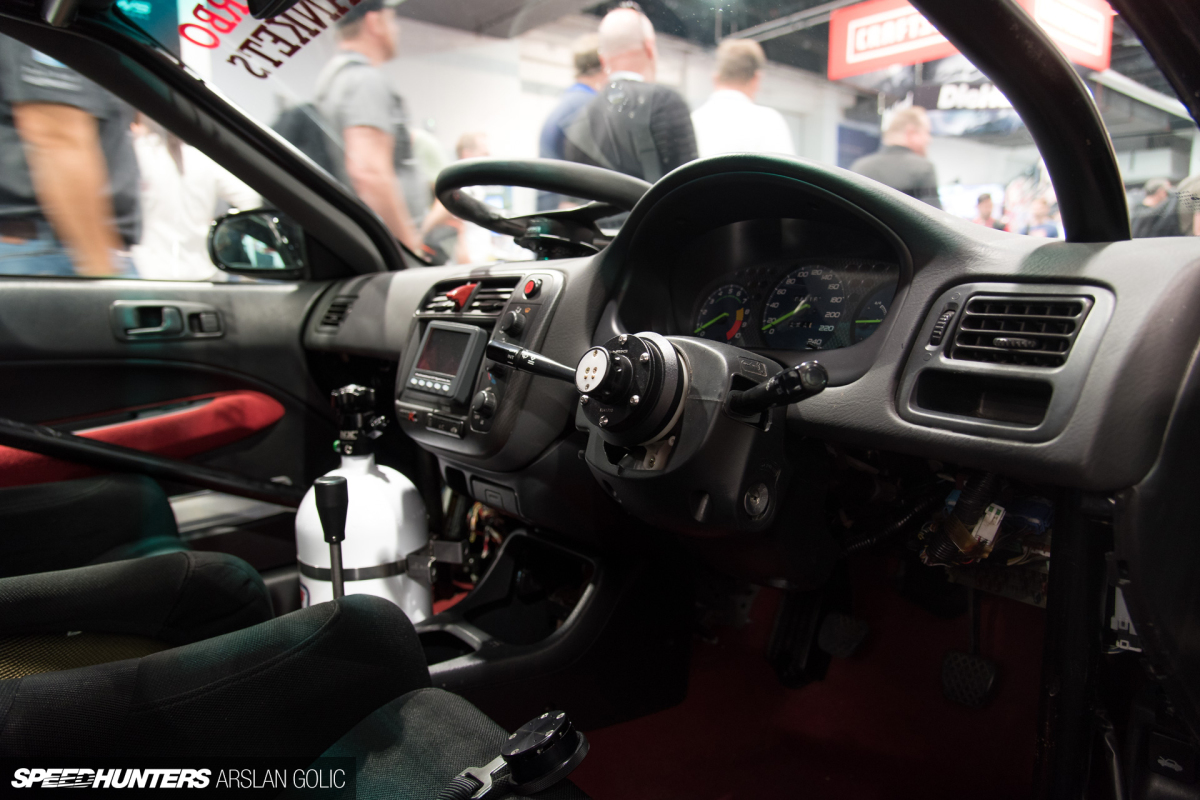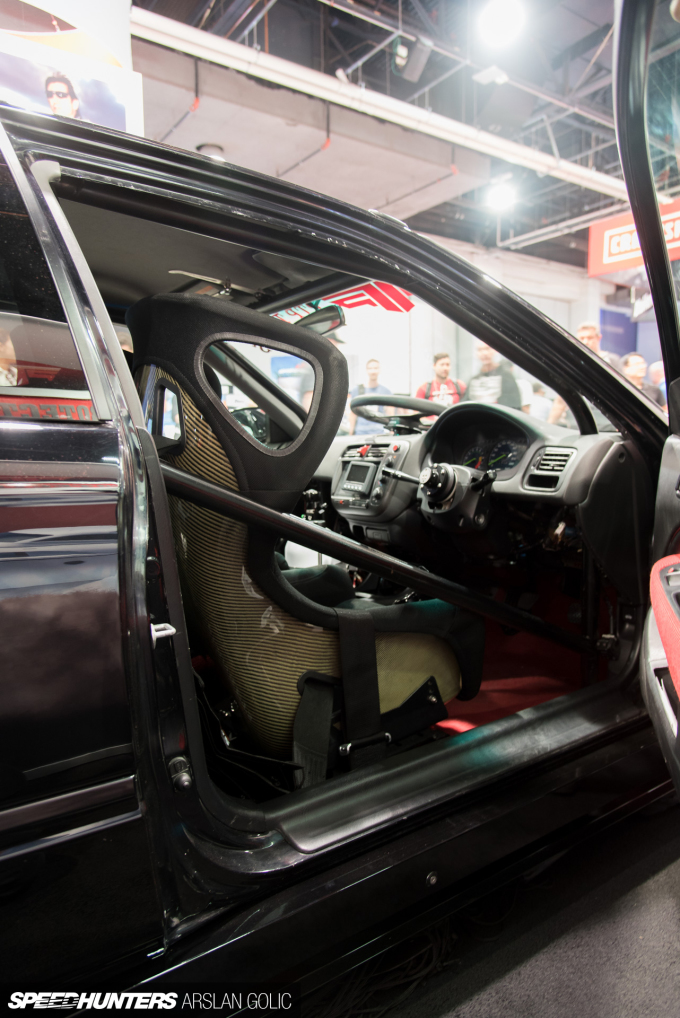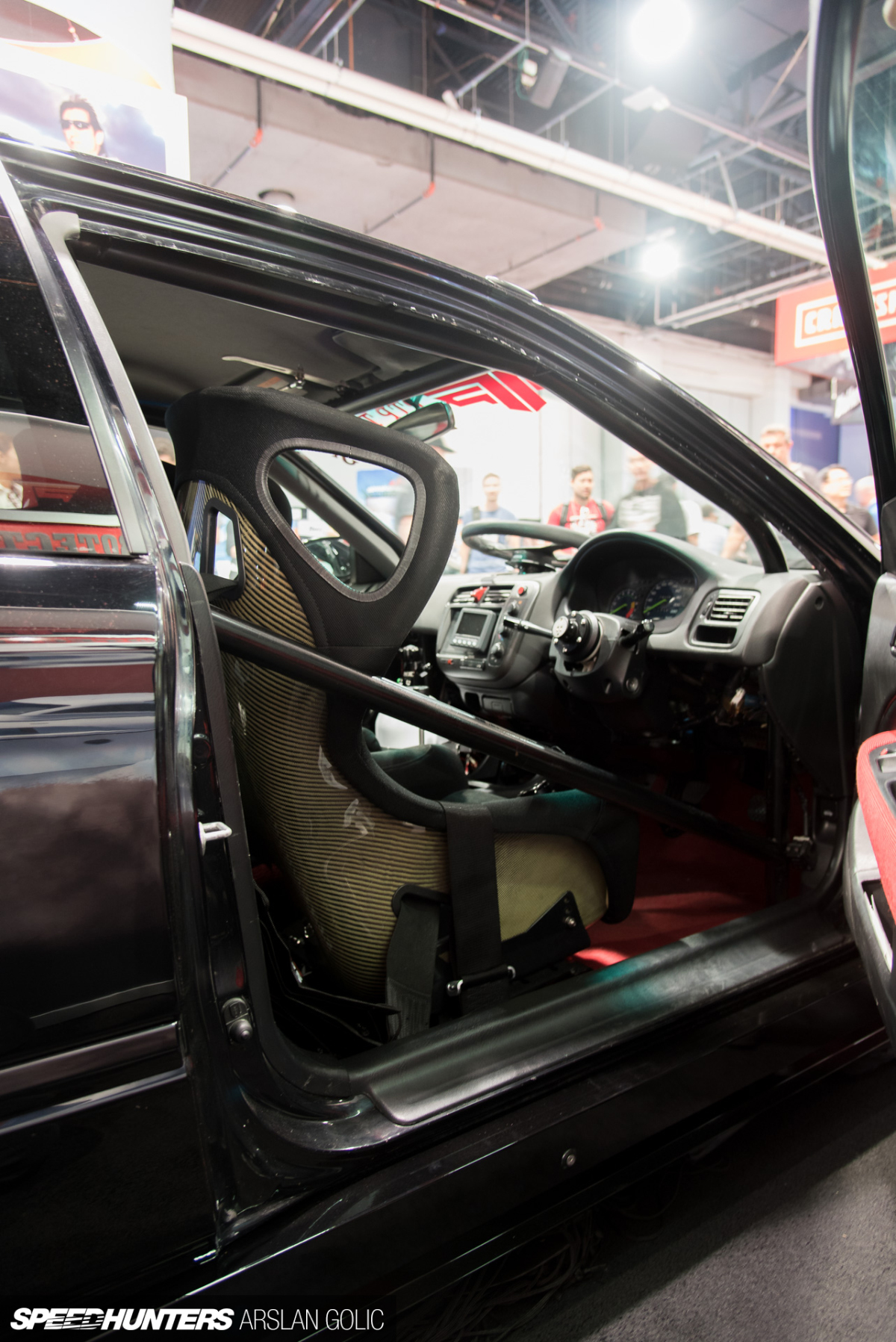 Inside, Manny has kept things simple. The Civic still retains the stock dashboard, door cards and even its EK9-specific red carpets, but added into the mix is a 10-point roll-cage and harness-equipped Seibon carbon/Kevlar seats.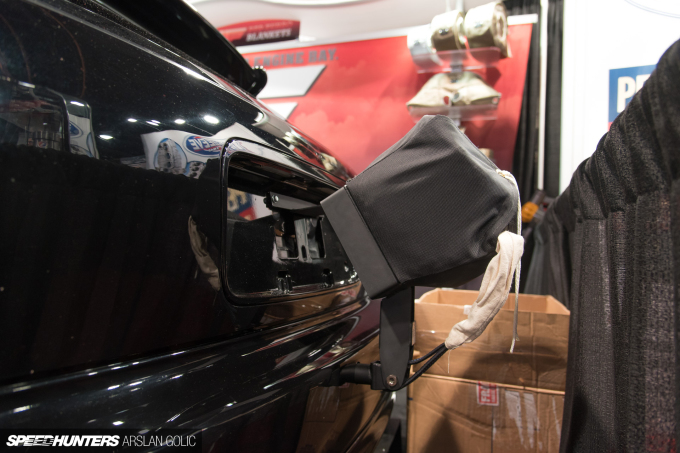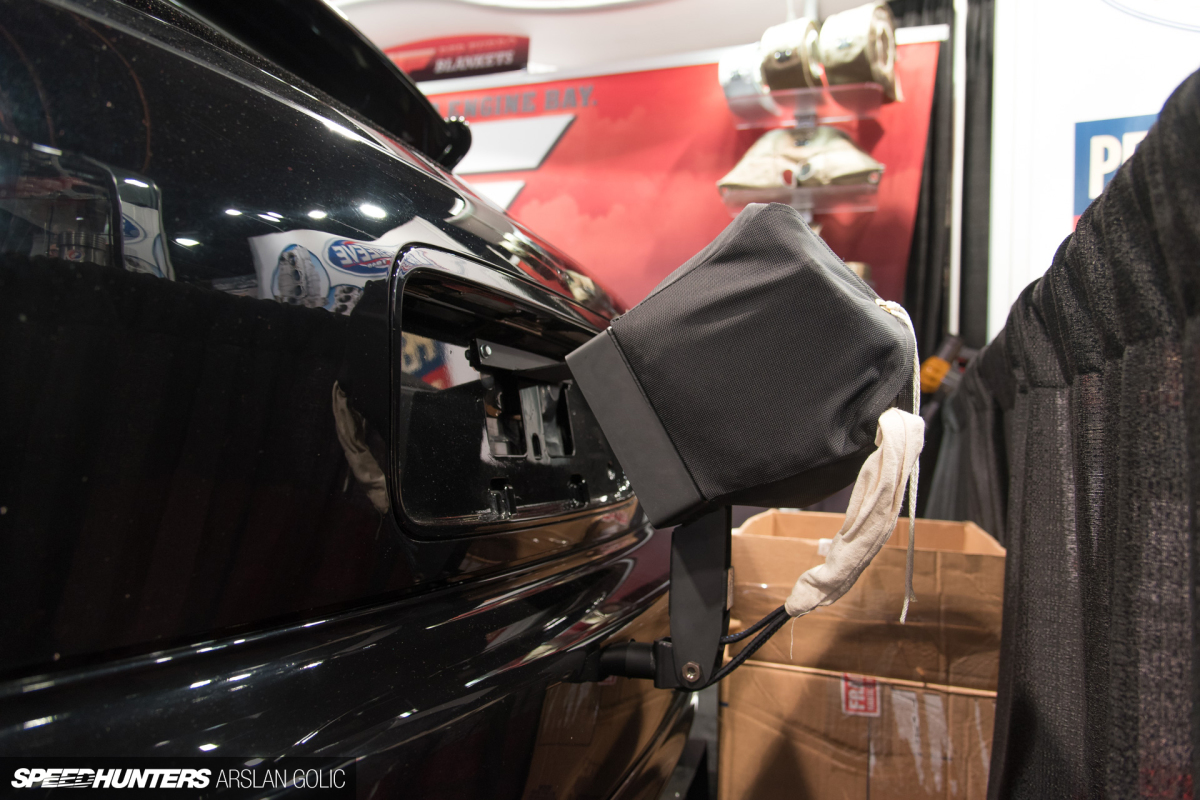 As for the exterior, the Honda features Track Life wide front fenders, a front splitter, rear difuser and side skirts from PCI, and Sprint Hart CP-R Competition wheels. The Stroud drag parachute is an important piece of the puzzle too, because when Manny gets this thing dialled in he's definitely going to need it.
That's because this EK9 has been built specifically for half-mile racing, a domain that, like SEMA in many ways, is more about high-end sports and supercars than a humble little Honda Civic. And that's precisely why Manny's going to give it a go.
Brad Lord
brad@speedhunters.com
Photos by Arslan Golic
Instagram: arslangolic
arslan@speedhunters.com