Up until a few years ago, Toyota was possibly the most boring car company in the world. The larger a manufacturer gets the less emotion they seem to have, and that's the point where cars start being made by a committee rather than by actual engineers, designers and product developers. But Akio Toyoda realized this, and in a relatively short amount of time he's turned things around and injected a little excitement into the brand. Toyoda-san saw the 86 made, got the company even more involved in racing and other cool activities, and has set a plan to continue giving enthusiasts the cars they want.
The 'Land Speed Cruiser' that Toyota USA unveiled at SEMA this week very much fits right into that plan. I had to take a closer look…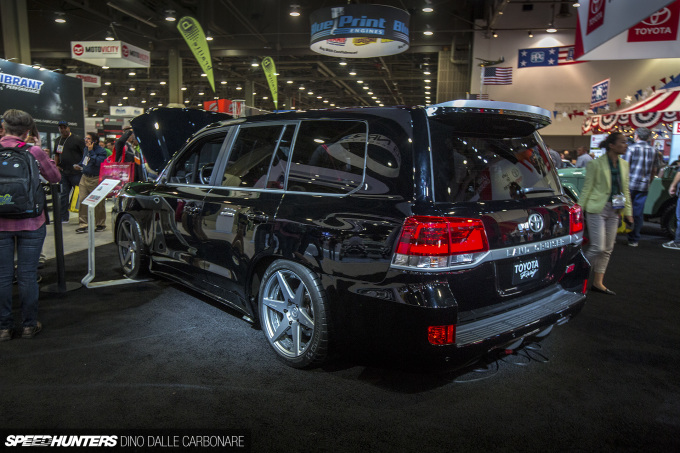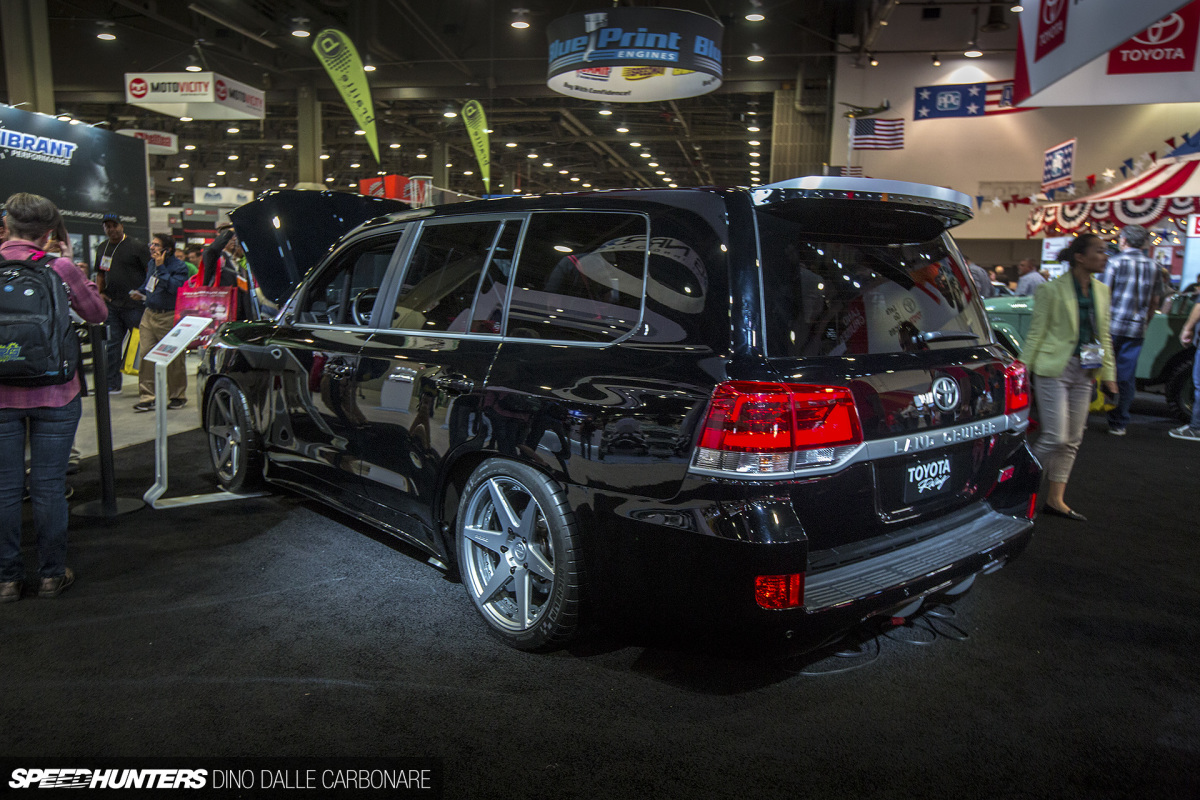 A Land Cruiser built for high speed? How bizarre is that?! It's so strange and curious that we can't help but love this thing.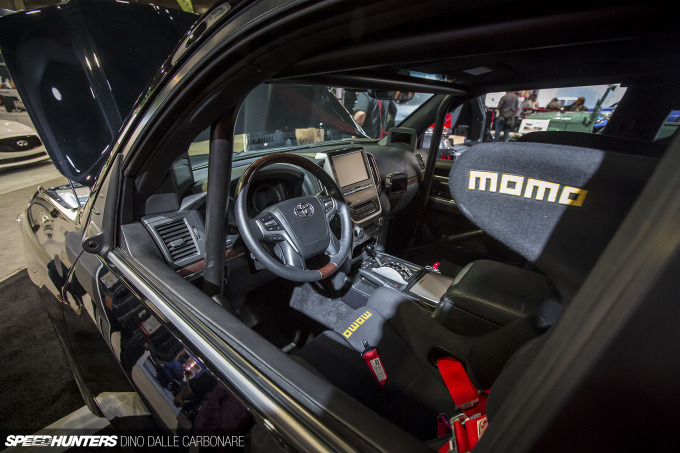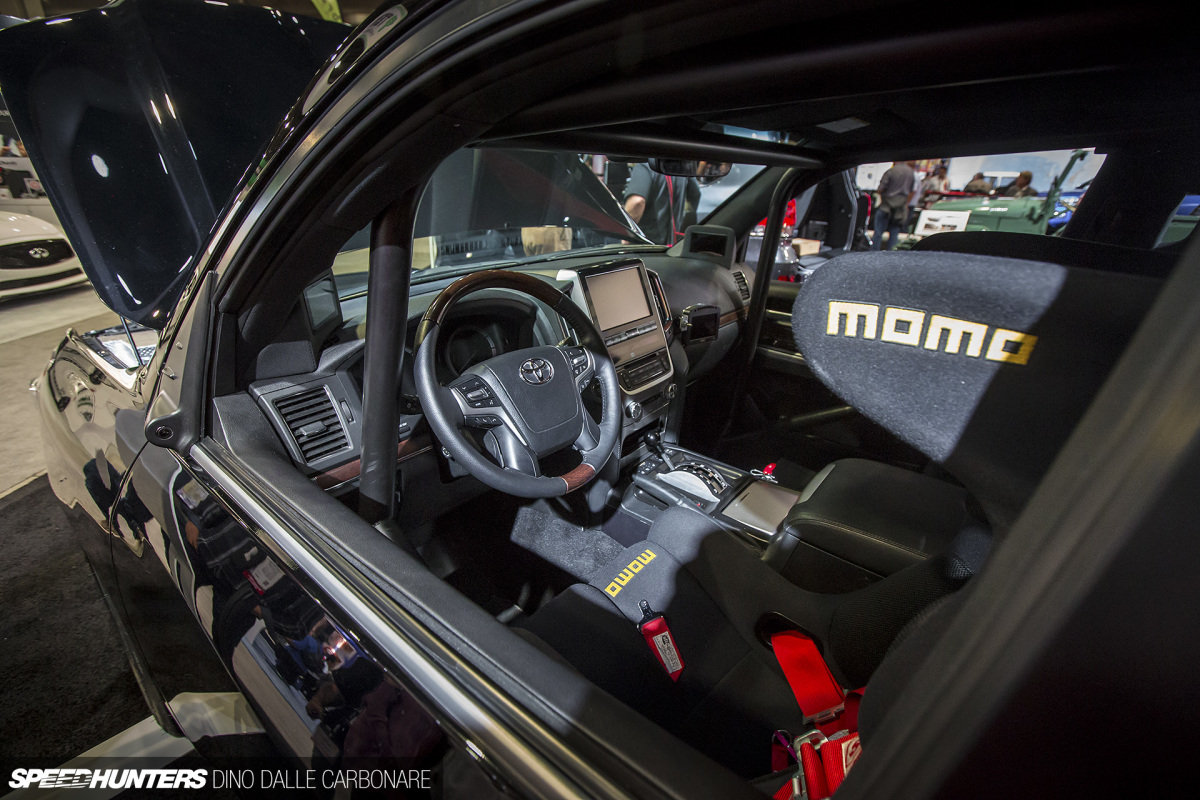 Just look at it; aside from swapping the factory seats for a single Momo racing bucket, the dash and rest of the interior has been kept mostly stock. There are some curious addition though, like a MoTeC digital dash display.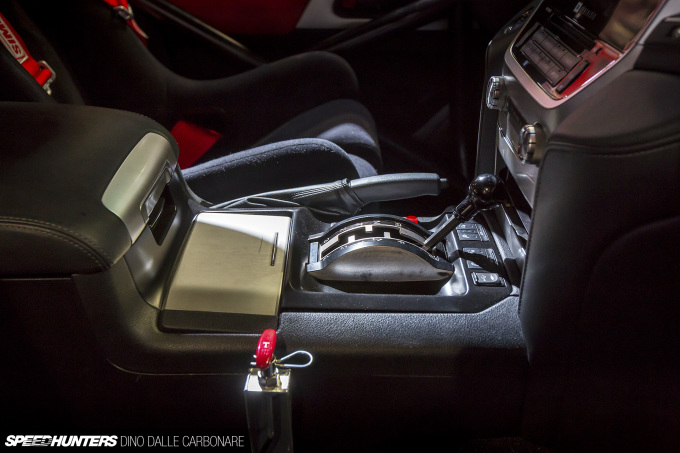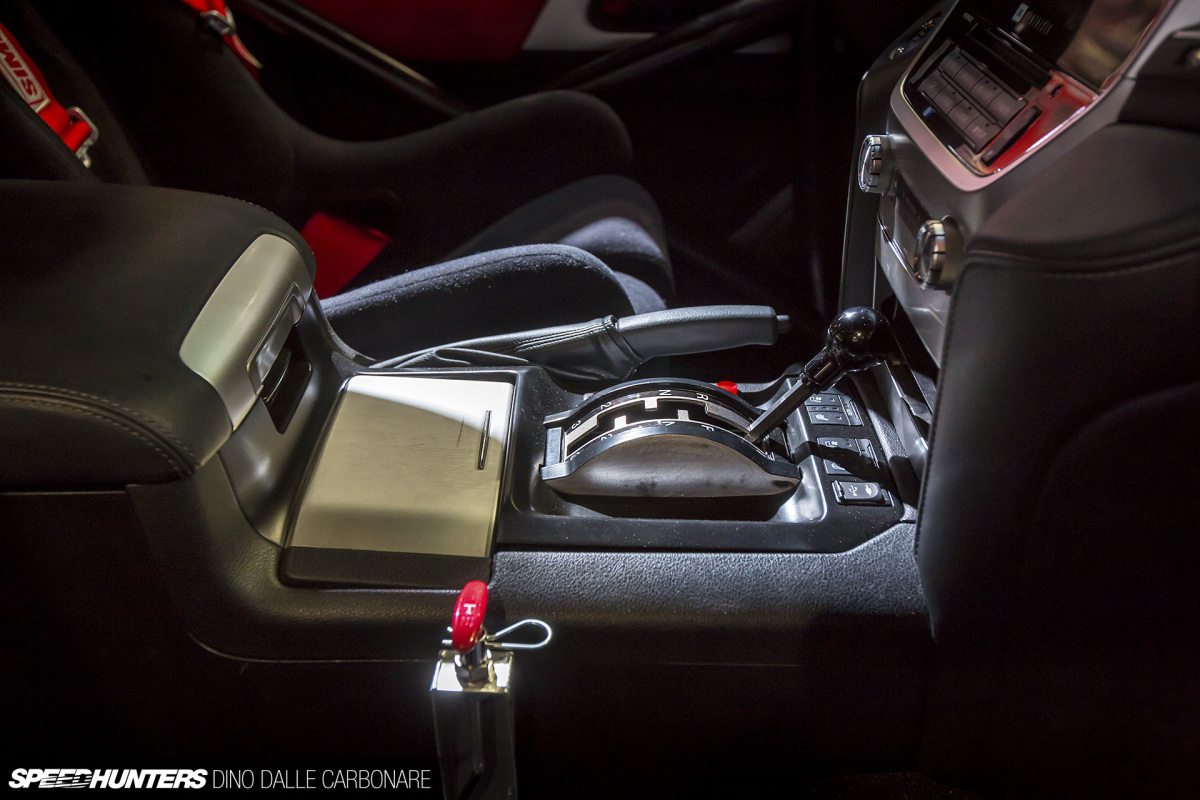 And a pretty serious-looking shifter. For what you might ask?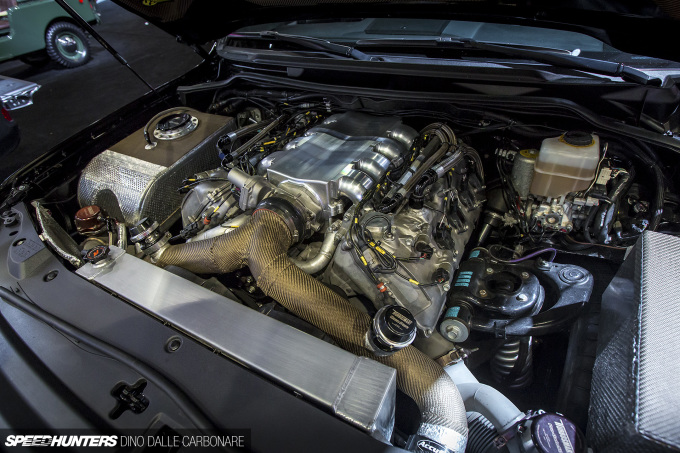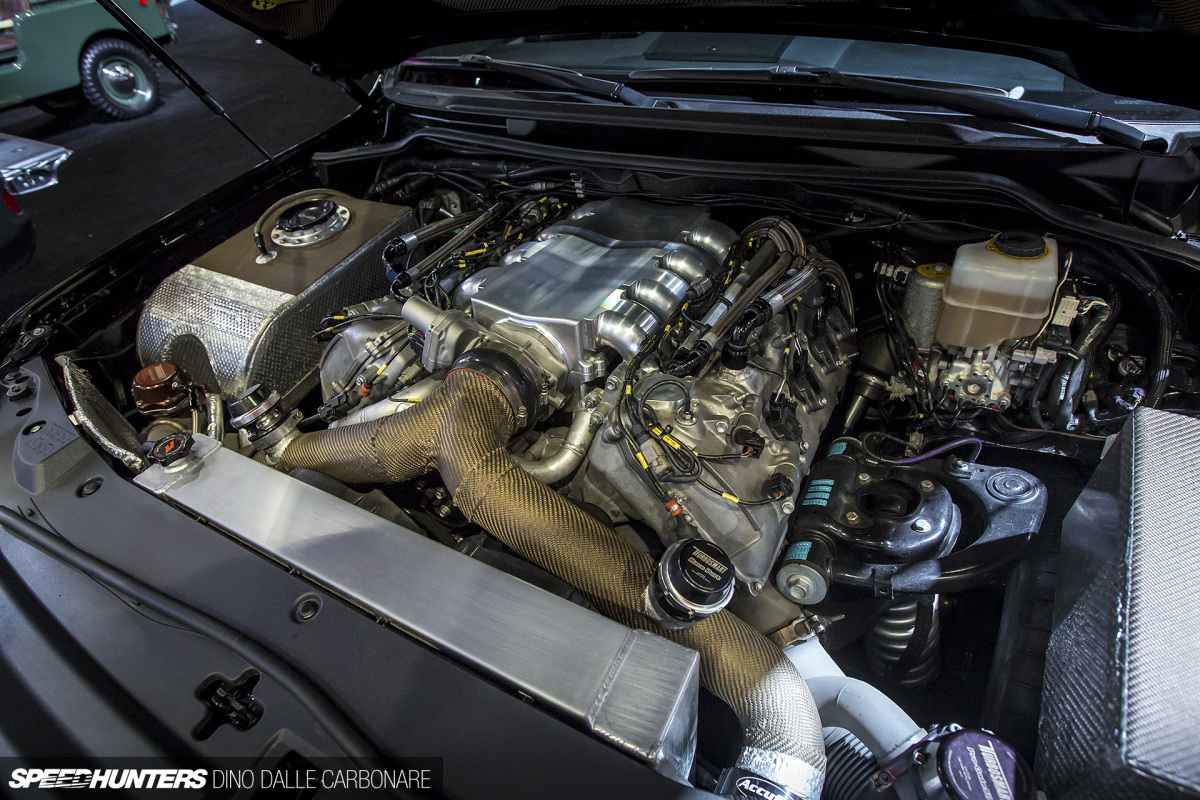 Well, all is revealed once you take a peek in the engine room. The Land Cruiser's 3UR-FE 5.7-liter V8 has been heavily modified with a full bottom end rebuild consisting of Oliver connecting rods and JE forged alloy pistons. It's matched to ported and flowed heads running custom Web Racing cams.
Then there's the forced induction, which comes in the form of two Garrett GTX4718R turbochargers mounted low down in the corners of the bumpers, custom piping plumbing them back to an intake manifold designed specifically for this application. Above you can see, Turbosmart ProGate 50mm wastegates are employed to control boost pressure, which itself can be wound up all the way up to 55psi.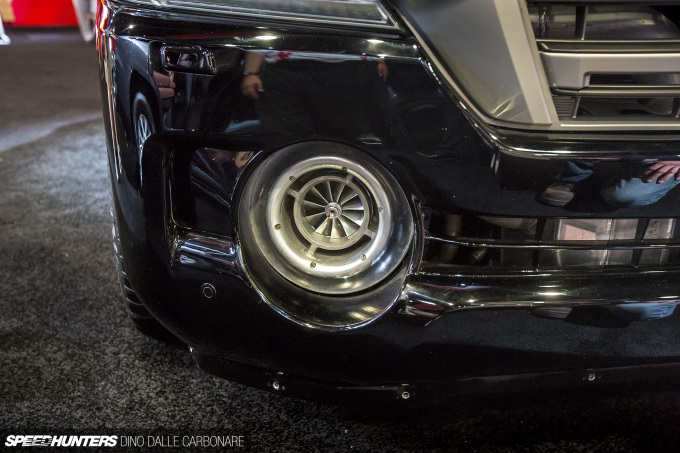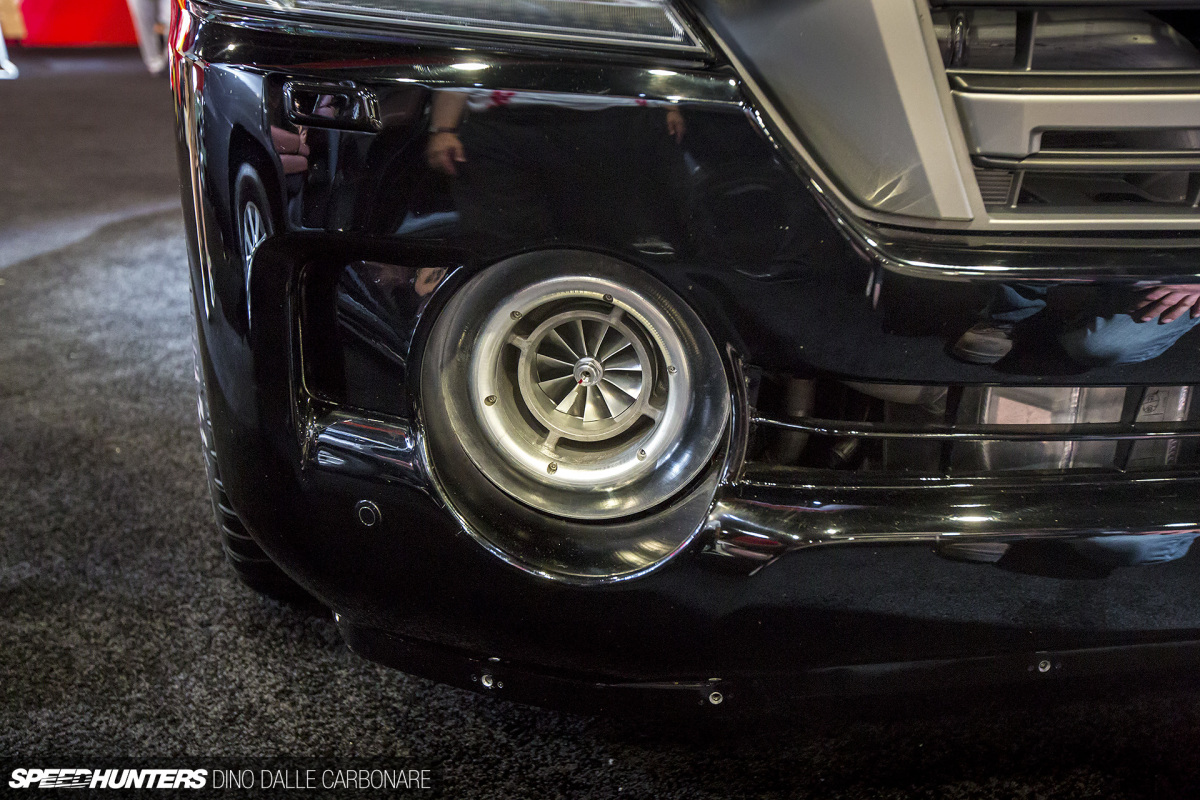 At that level it equates to over 2000hp of grunt, which is what Toyota Racing believes it needs to propel this big, heavy and rather un-aerodynamic brick to a top speed of 220mph (354km/h). Right now, it's only been taken as high as 160mph (257km/h) in testing.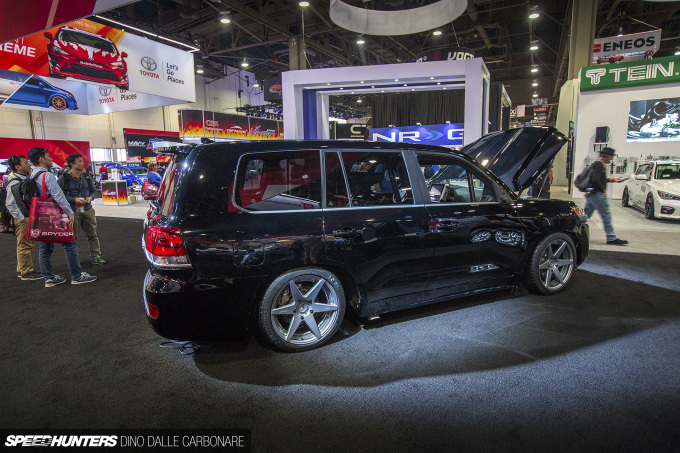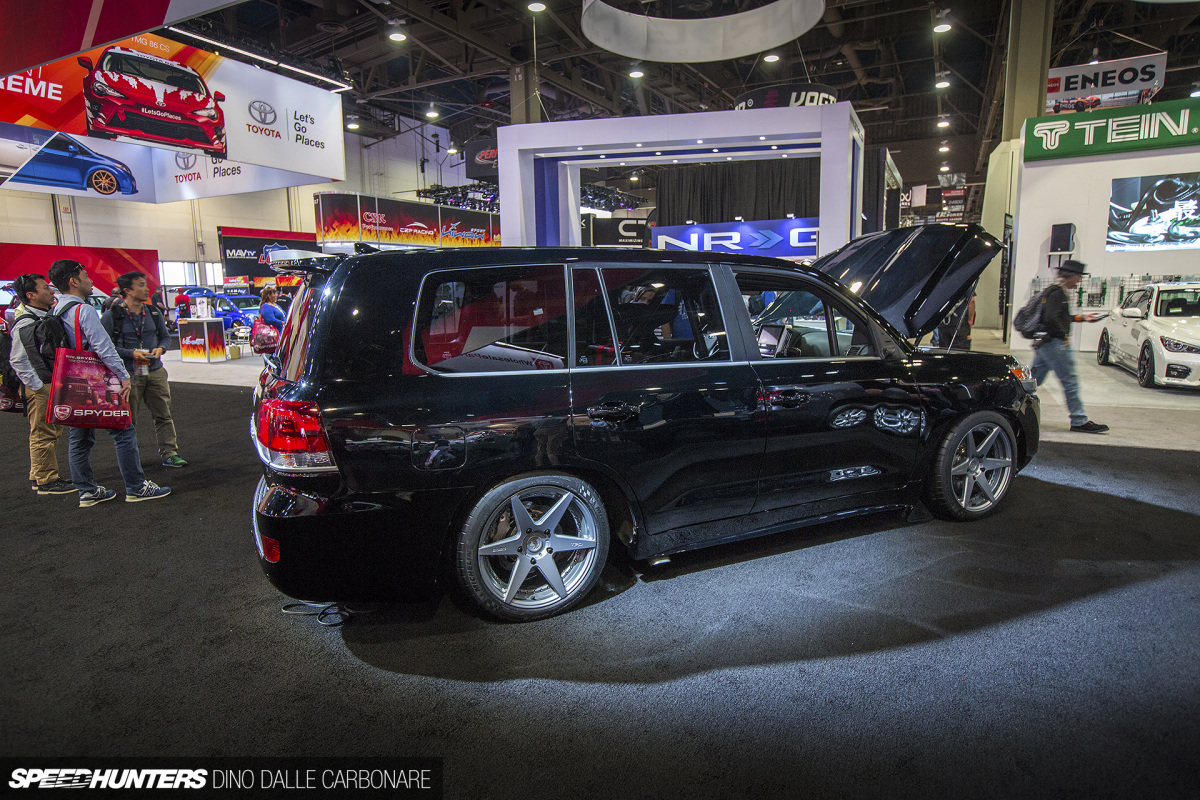 The ultimate goal? To set a new world record for the fastest speed ever achieved by an SUV. Toyota, we love you for this sort of stuff – please keep it coming!
Dino Dalle Carbonare
Instagram: speedhunters_dino
dino@speedhunters.com