His Perfect Car
What's your perfect car? Whether it's an F40 or an AE86, we all have a car that gives us goosebumps. For Chris Jurilla, it's Porsche's staple in naturally aspirated performance, the GT3.
Although he had his heart set on one, demand for the 991 GT3 was exceptionally high when it first became available a few years back, so Chris ended up settling for a 991 Turbo S instead. In the back of his mind, it wasn't what he wanted though, and once that seed was planted the Turbo was never going to cut it.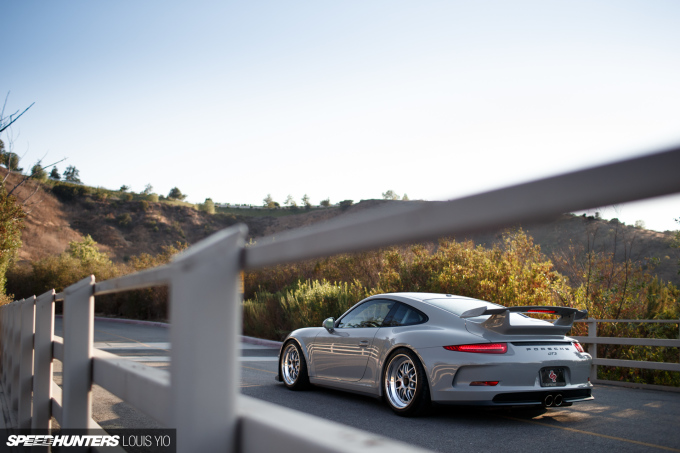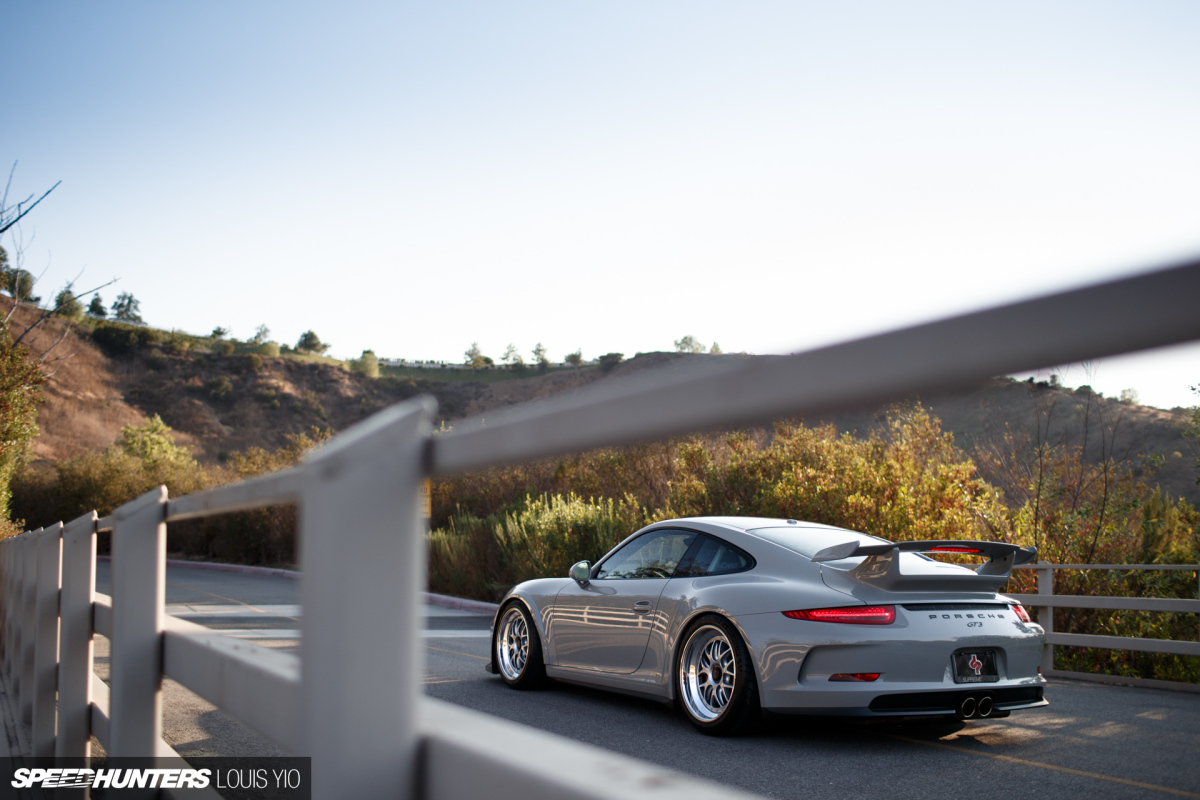 While faster in almost every way, it didn't offer what Chris calls the "visceral driving experience" that he was craving – something he knew the GT3 would provide him with.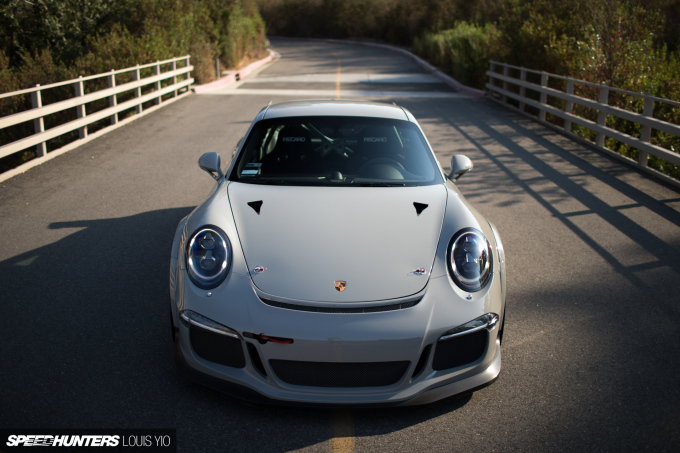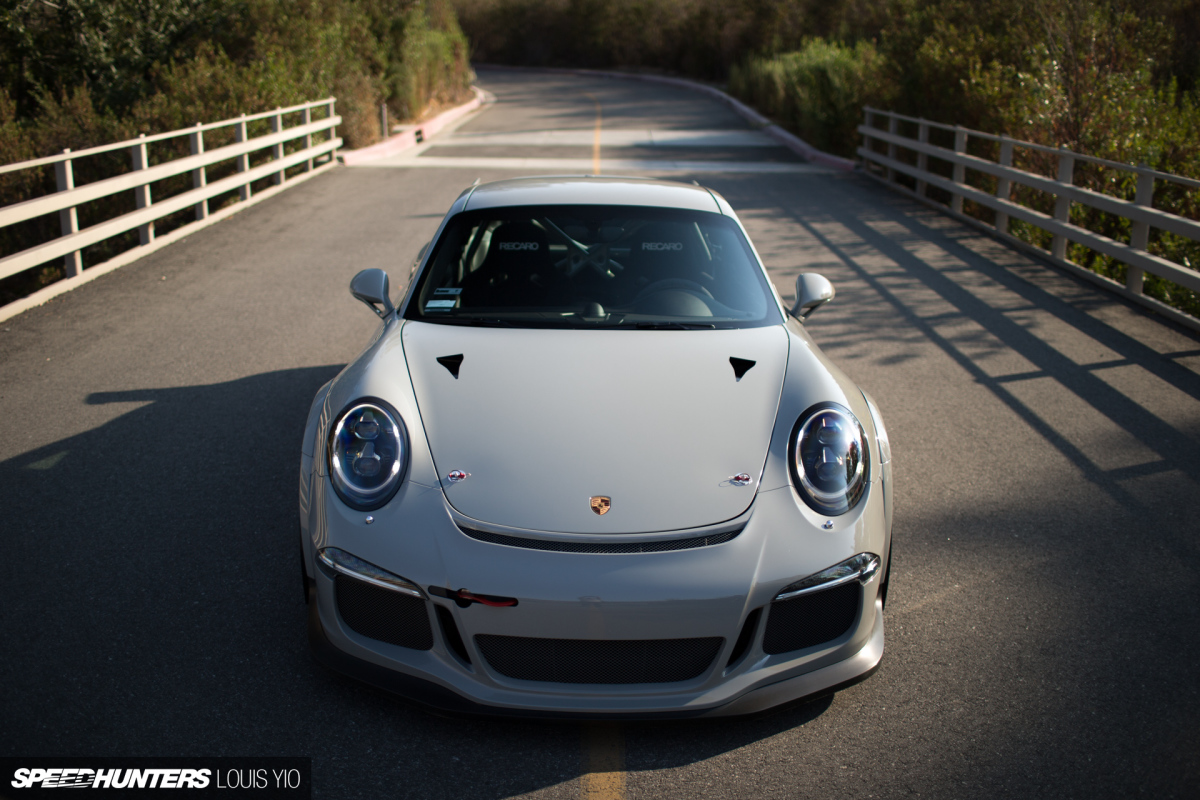 Before long he was back in the market for a high-revving N/A car, and that's when he learned that Porsche would be offering 30 paint-to-sample GT3s to be sold through select dealerships in the US.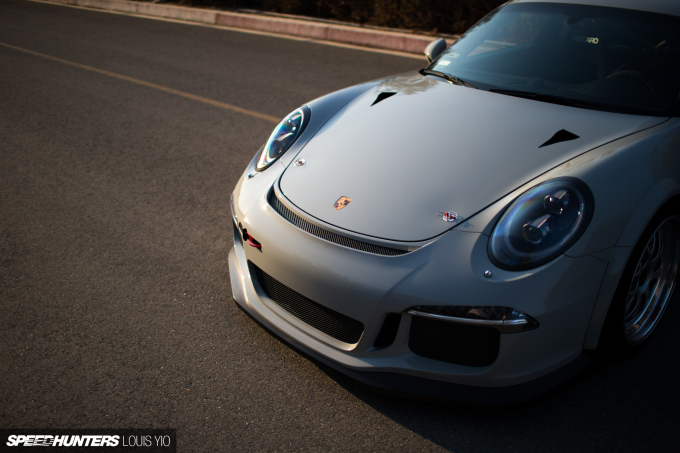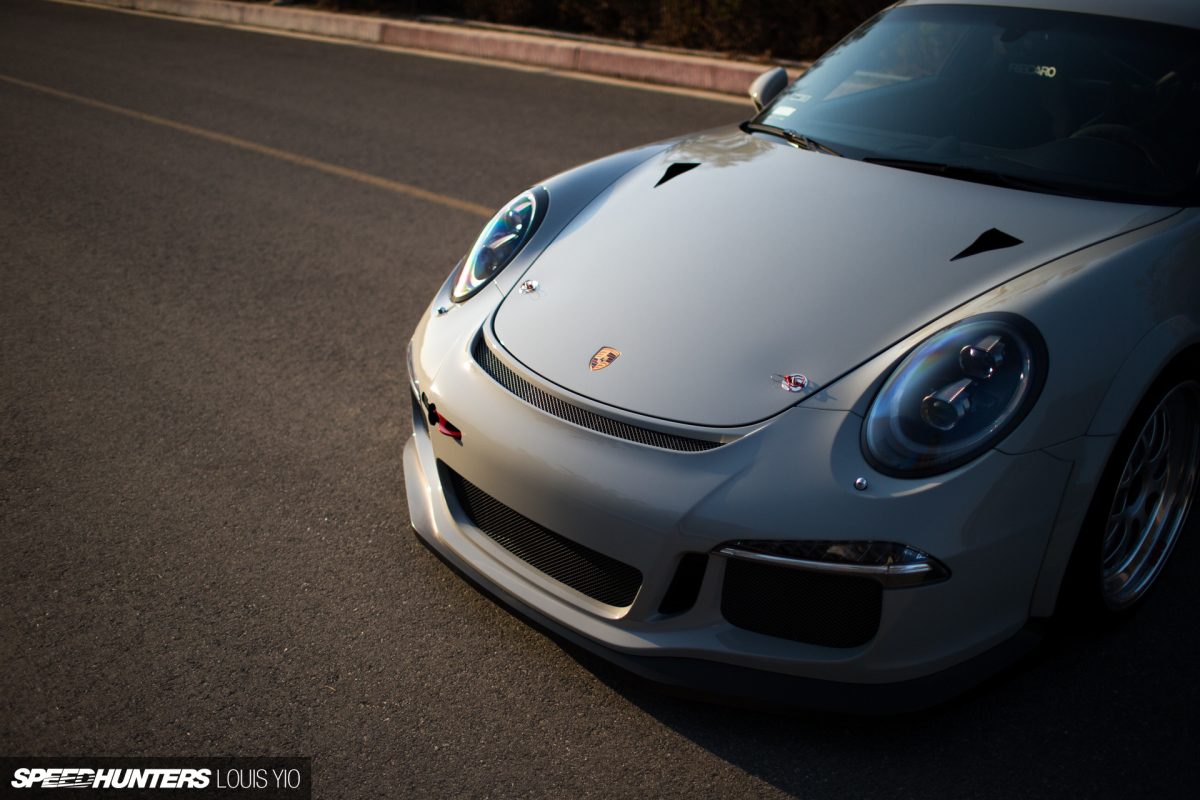 As fate would have it, a local dealer had one of the 10 'Fashion Grey' 991 GT3s in stock.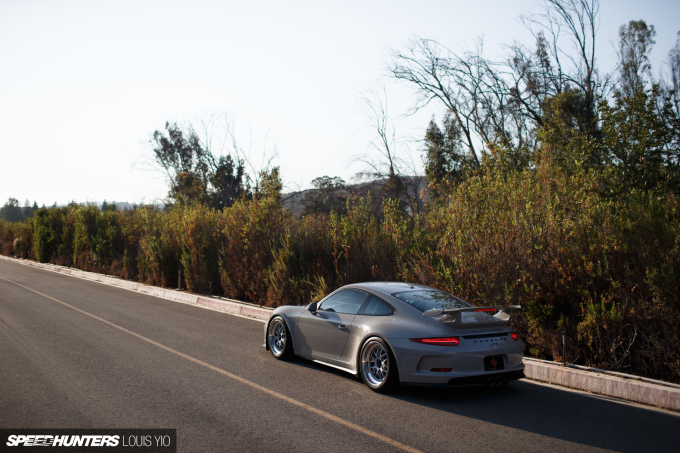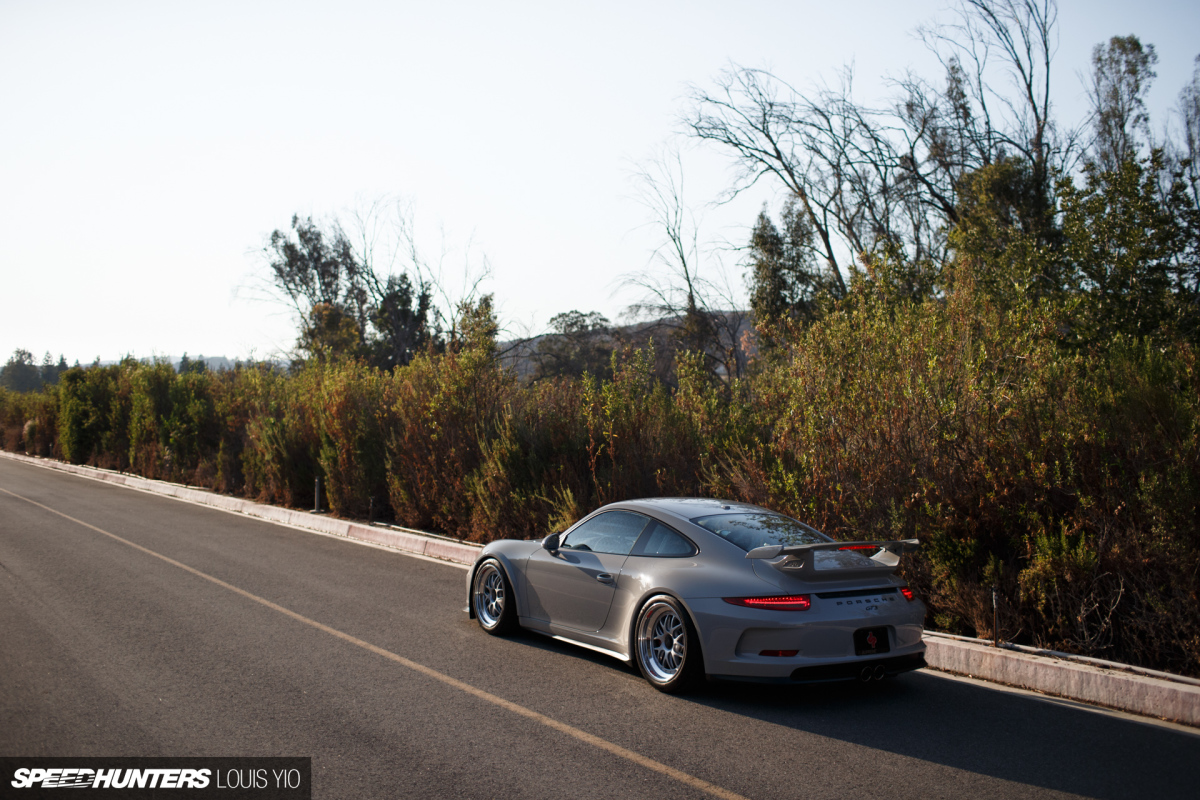 Naturally, Chris immediately fell in love with the car, but given the dealer had a pretty large mark up on it and that people were calling from out of state offering to pay up to $40K over sticker price to get their hands on the vehicle, he walked away from the deal.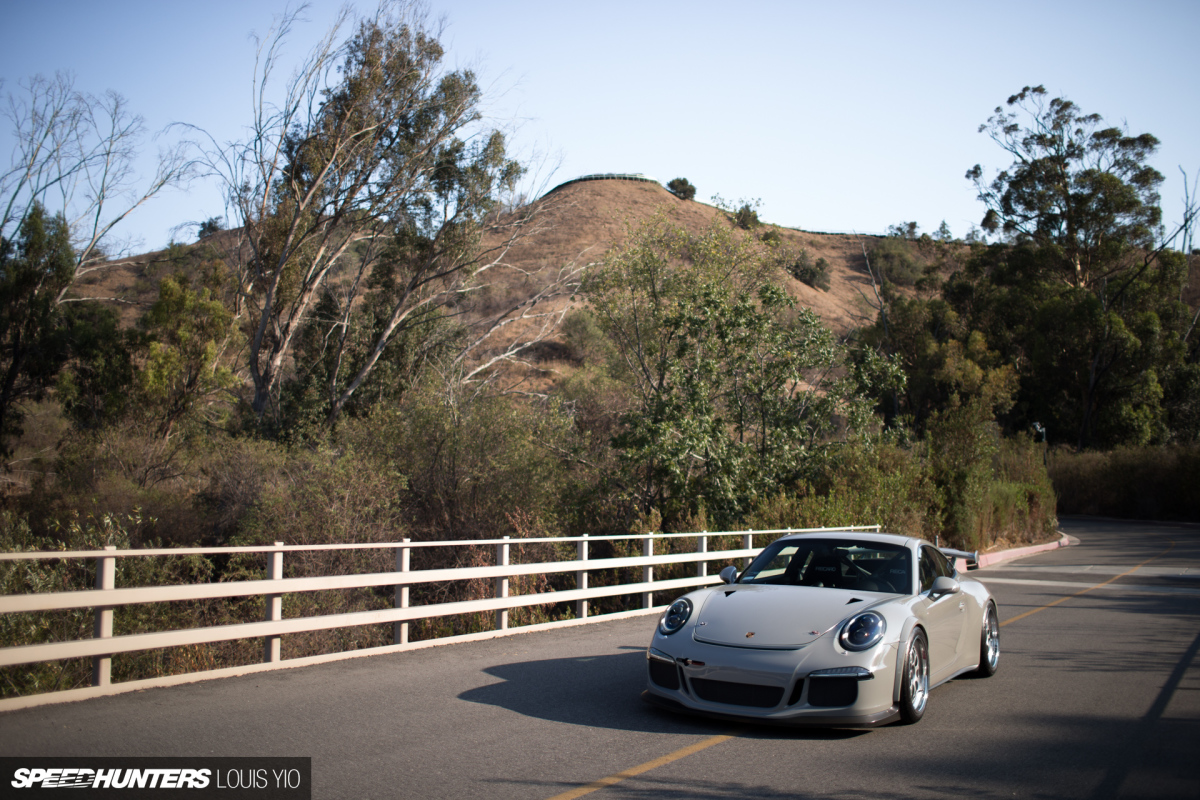 But in the end, Chris's wife convinced him to head back to the dealership and try to negotiate a price.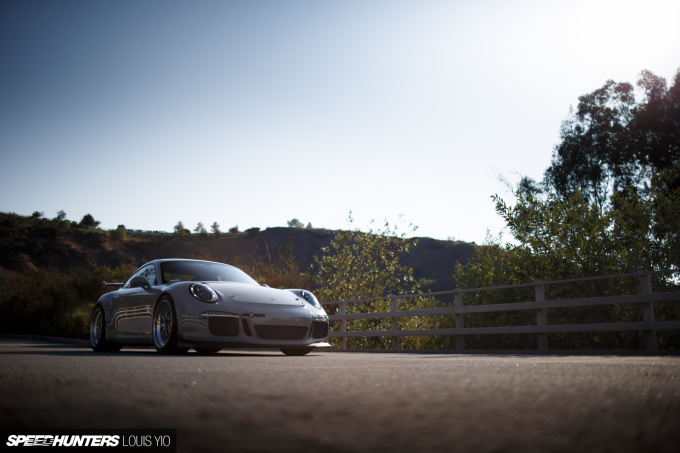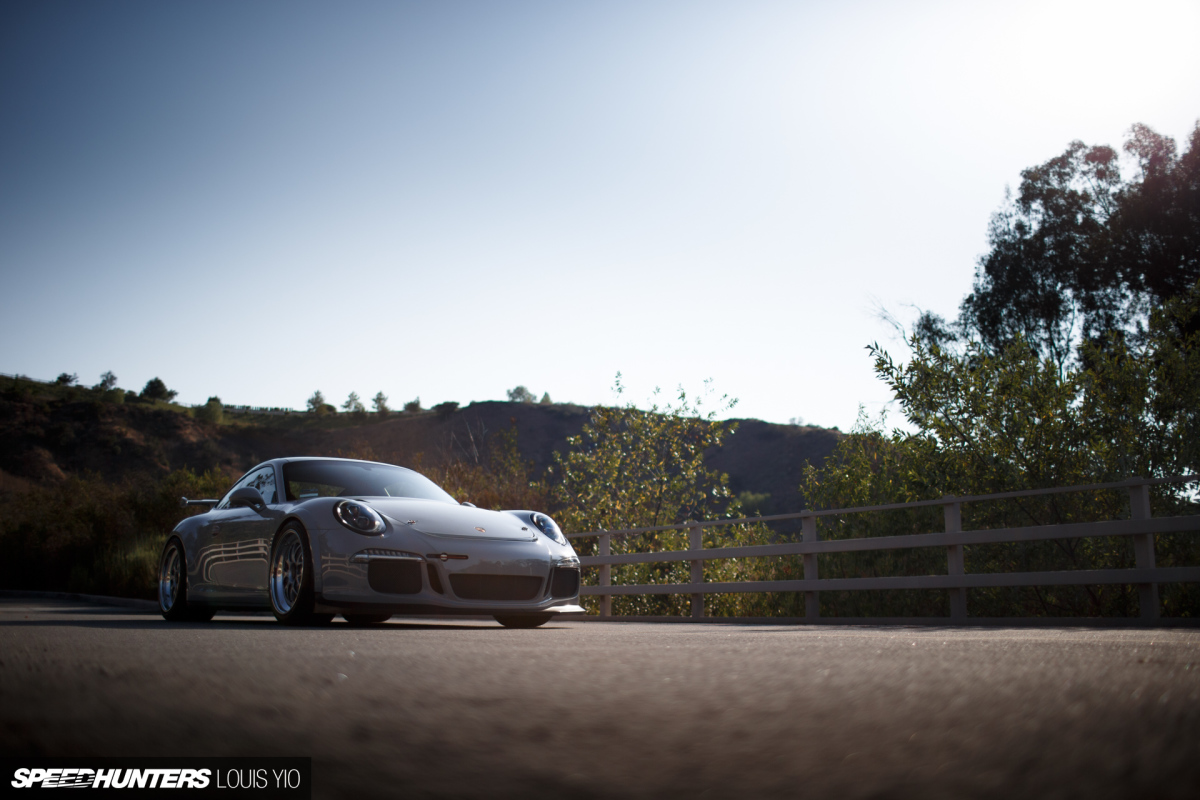 He did, and an agreement was reached, and soon enough Chris was driving away in the car of his dreams.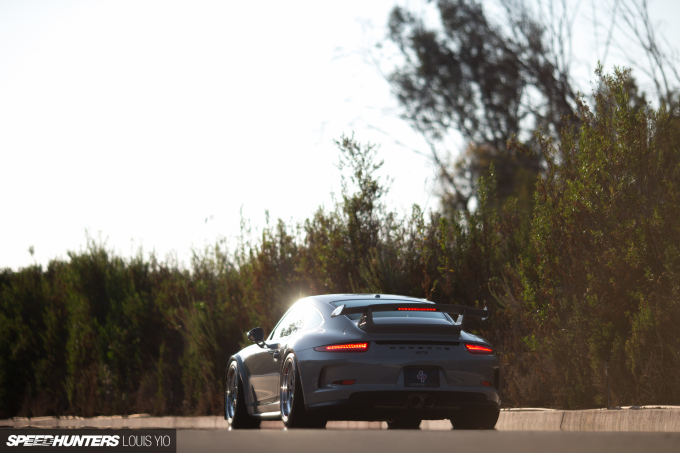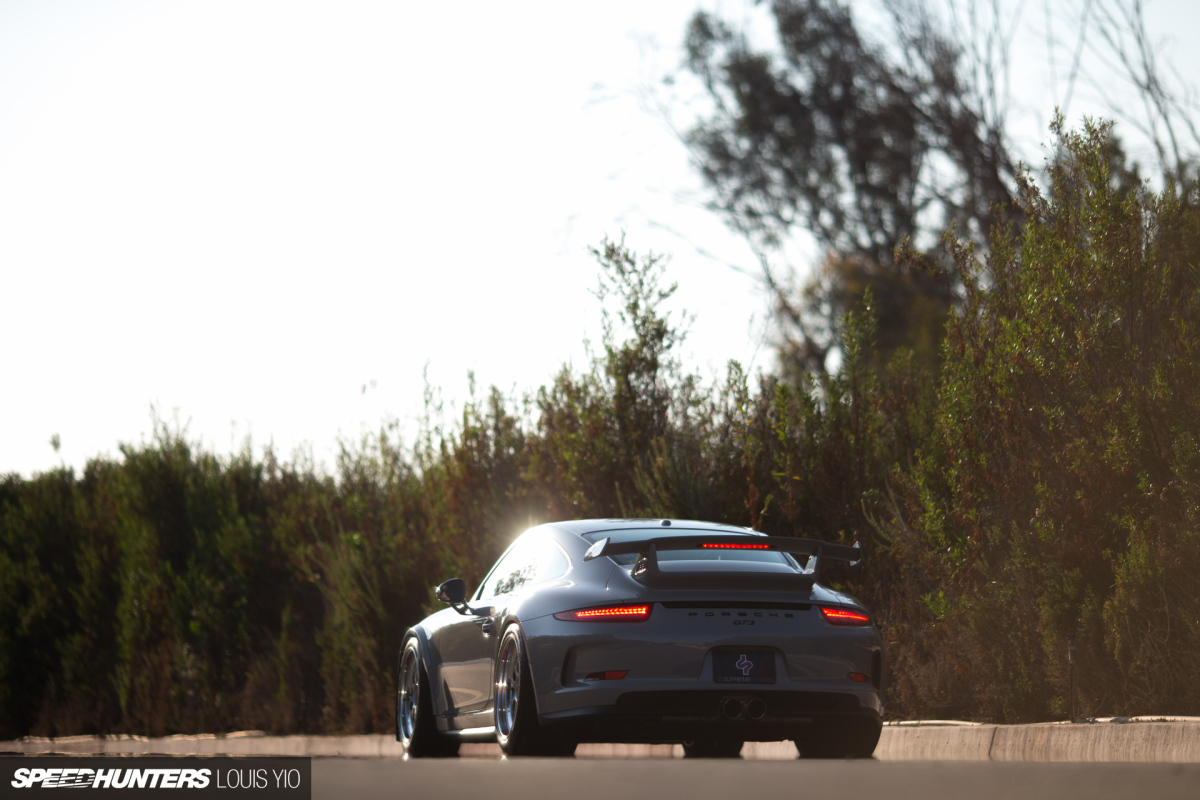 Naturally, he wasted little time getting stuck into modifications that would enhance a few aspects and really make the GT3 his own. The theme: subtle aggression.
Car Nuts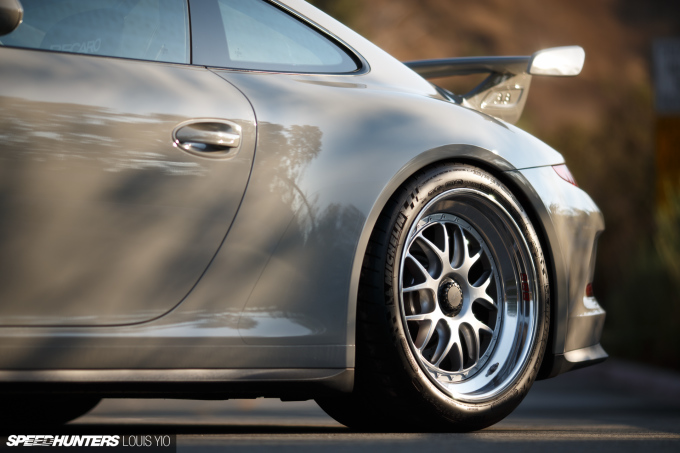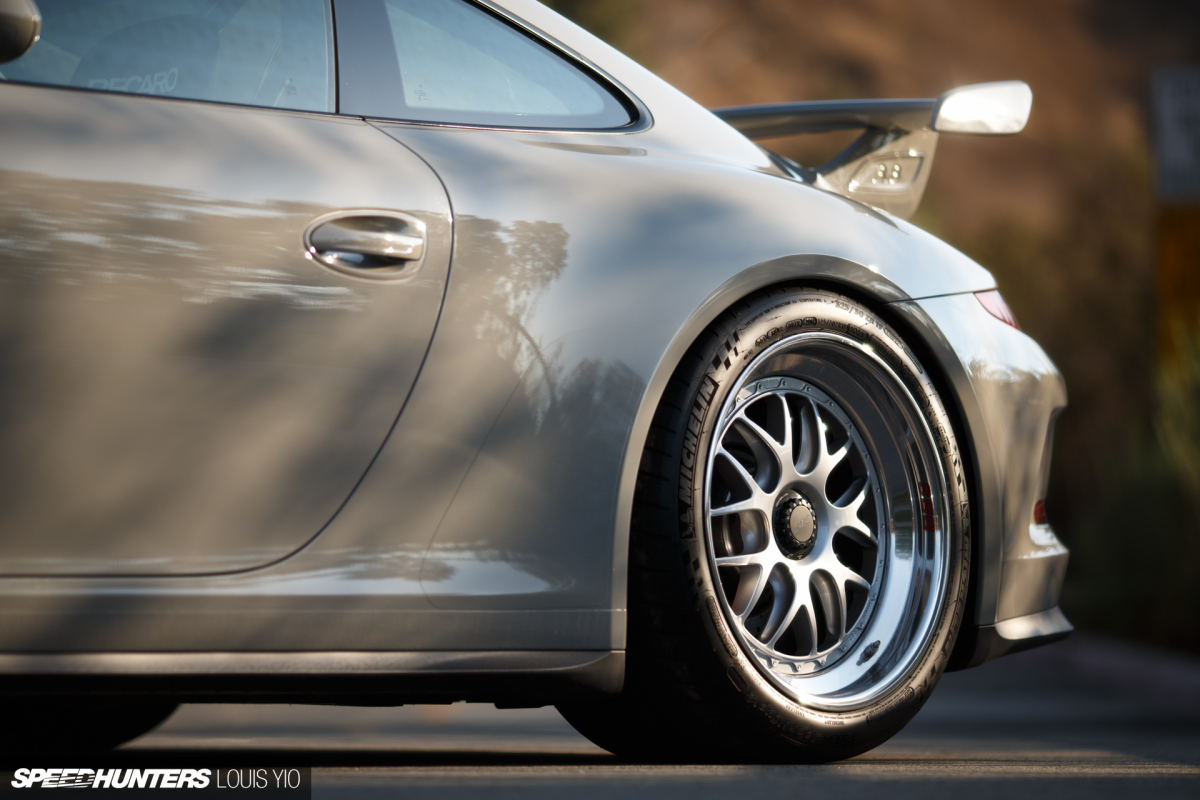 At first glance, it's the wheels that have the biggest impact. The GT3 is running center-lock BBS E07s all around, 19×10-inch up front and 19×12.5-inch in the rear.
Helping to bring the car to a stop are Porsche 6-piston calipers up front with 4-piston units in the rear along with 380mm cross-drilled rotors at all four corners.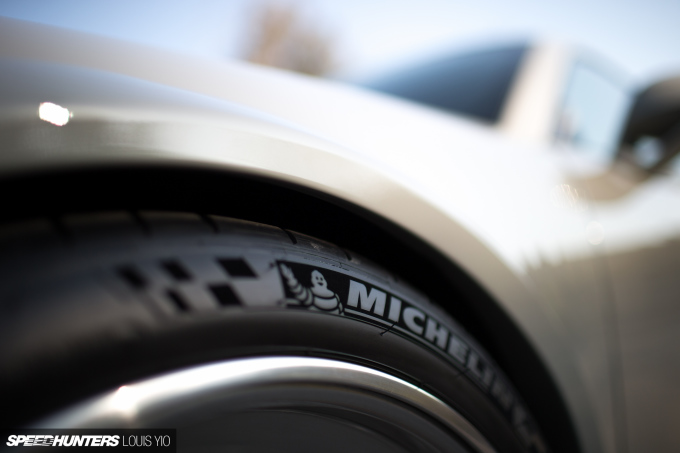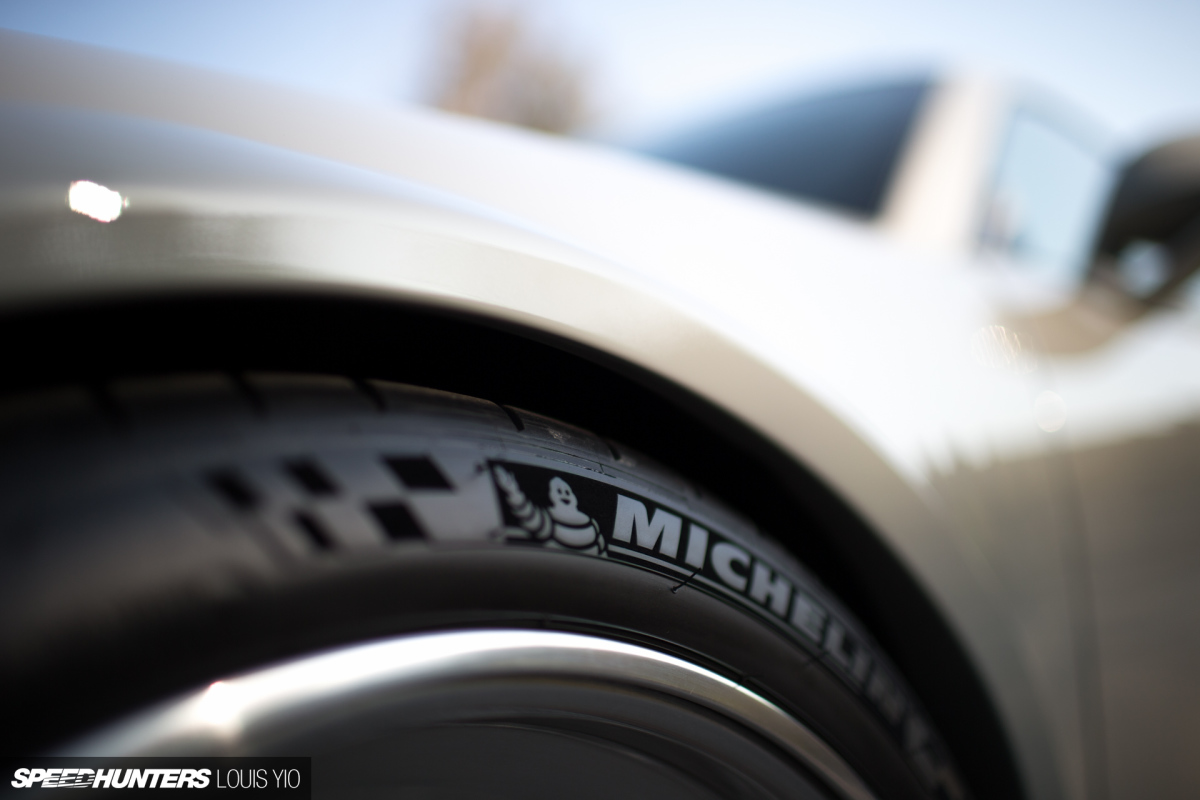 The wheels are wrapped in Michelin Pilot Sport Cup tires, 265/35R19 and 325/30R19 front and rear respectively.
And to further enhance the handling, Tarett Engineering adjustable sway bar end links were installed.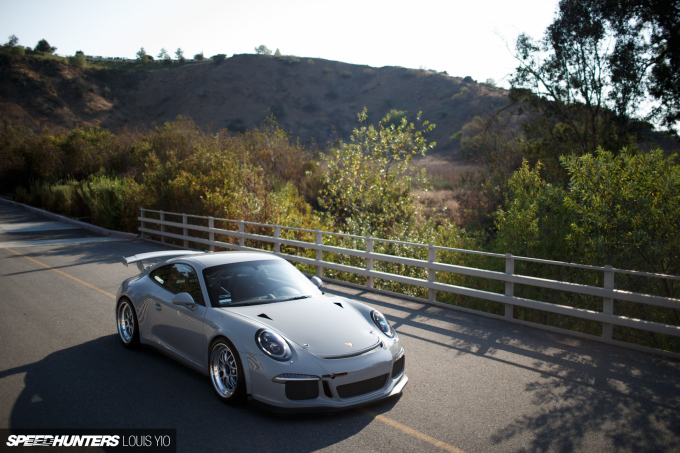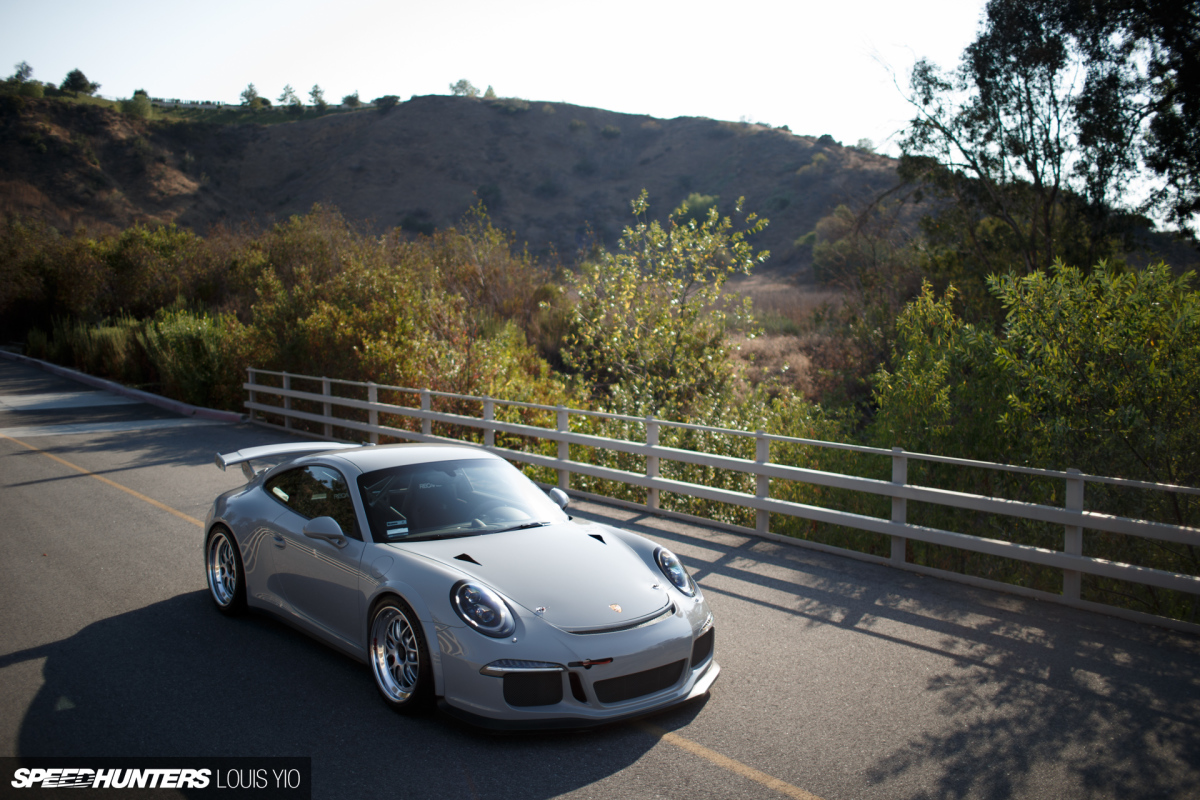 The second thing you'll notice about Chris's GT3 is the slight race car look up front. Chris really wanted to separate his car from other GT3s on the road, so he went with a complete Porsche Motorsport Cup front end conversion. It has the Cup bumper, hood, scoops, pins, fenders, flares, and front lip.
The rear however, was left relatively untouched.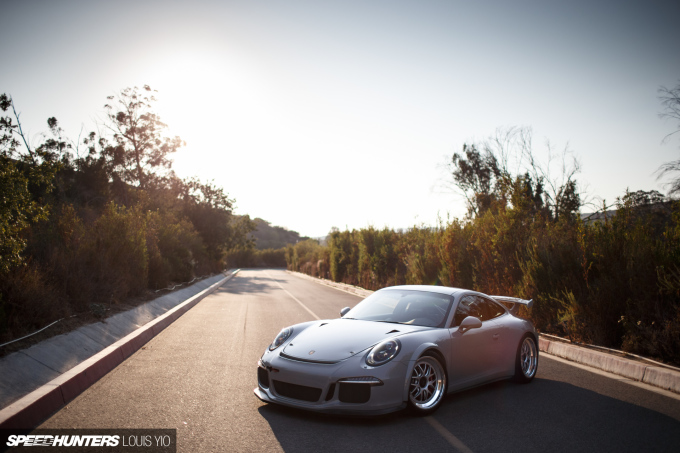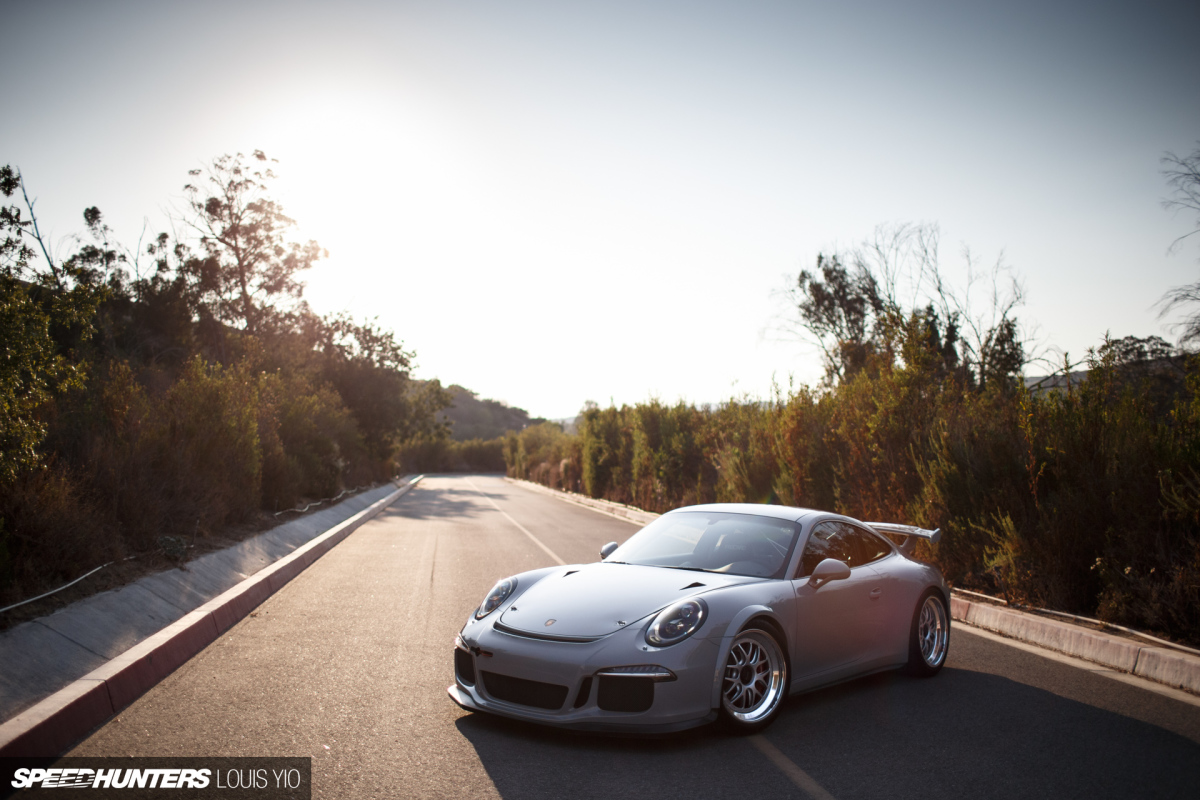 The Cup front gives the car a subtly aggressive appearance. I don't think I can go back to looking at regular 991 front ends now…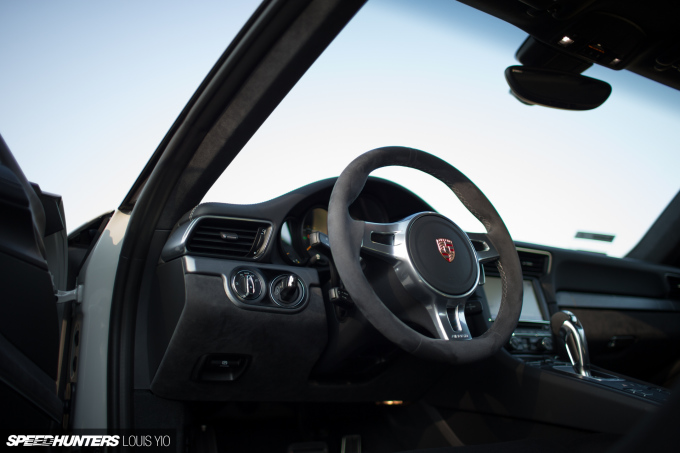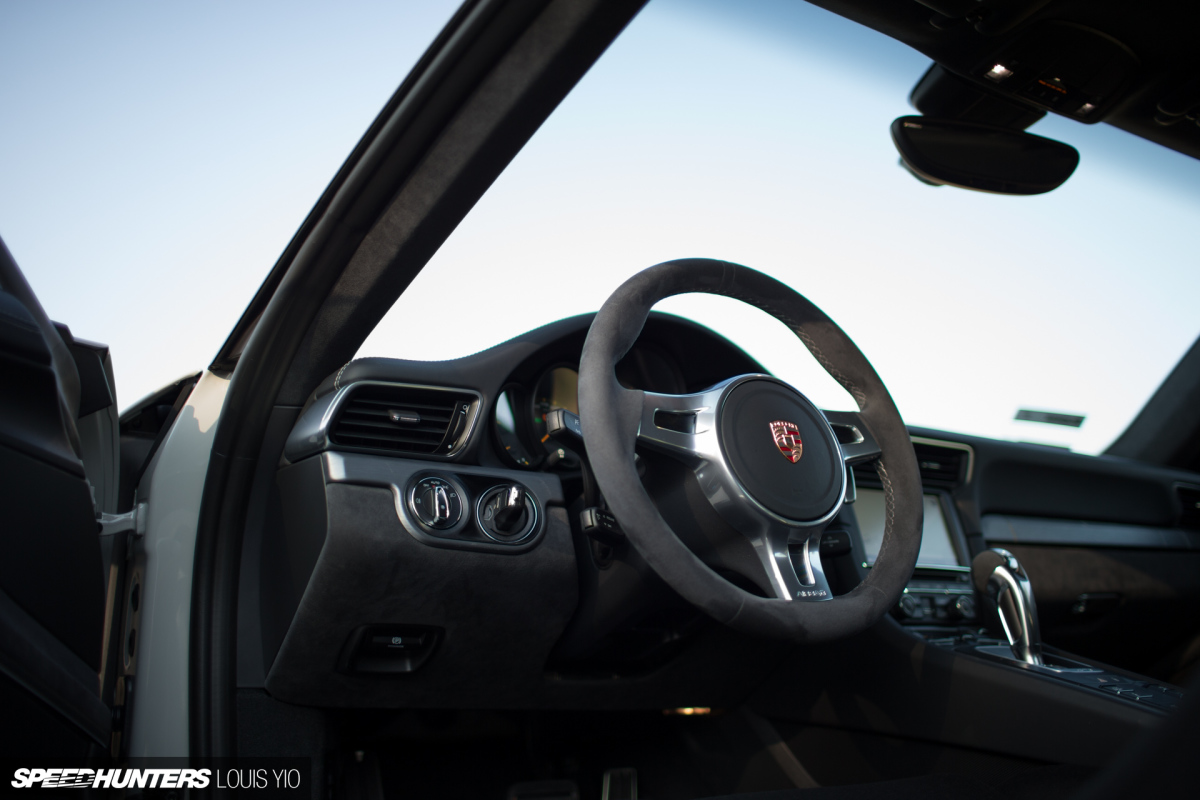 The interior too has been upgraded in a similar manner to the exterior.
The dash and steering wheel have been left untouched, but Recaro Pole Position seats were added to keep Chris in place during track days.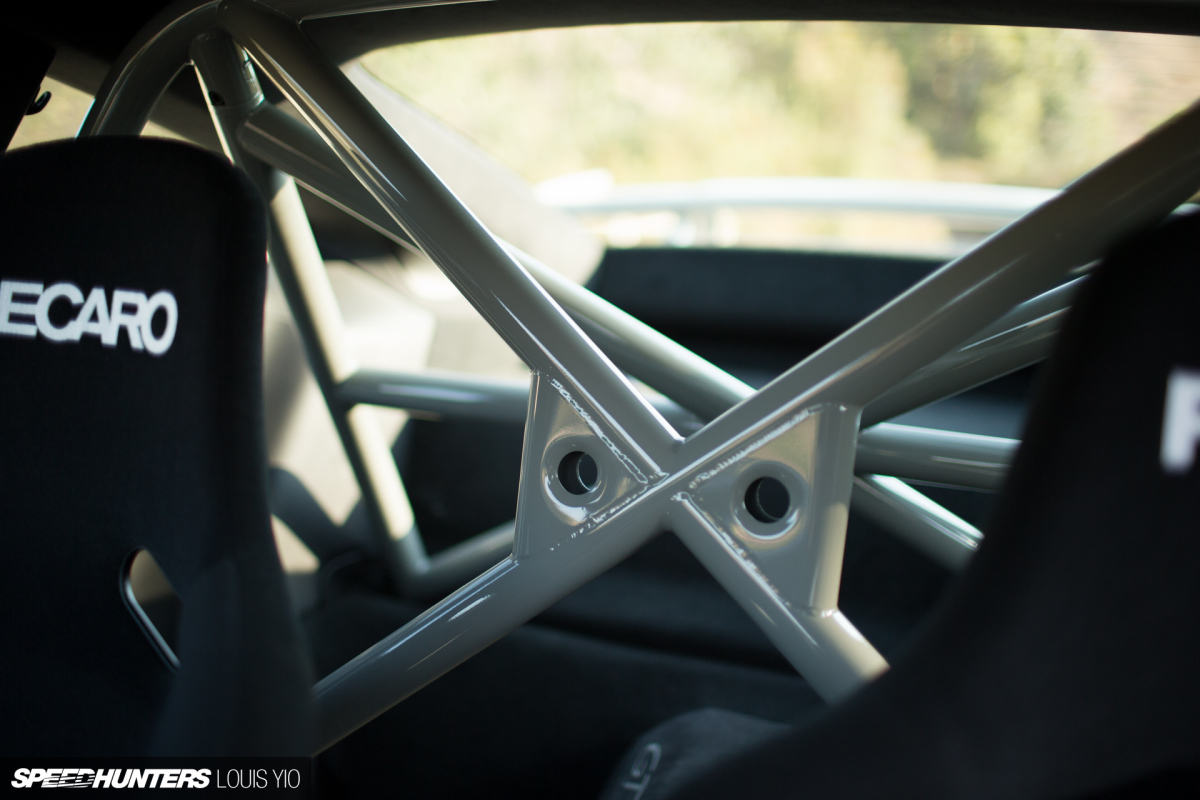 And behind the Recaros is BBI Autosport's 991 Street Cup roll bar.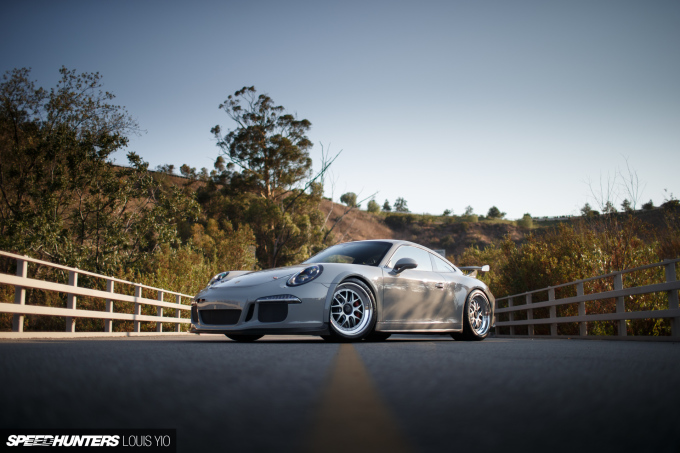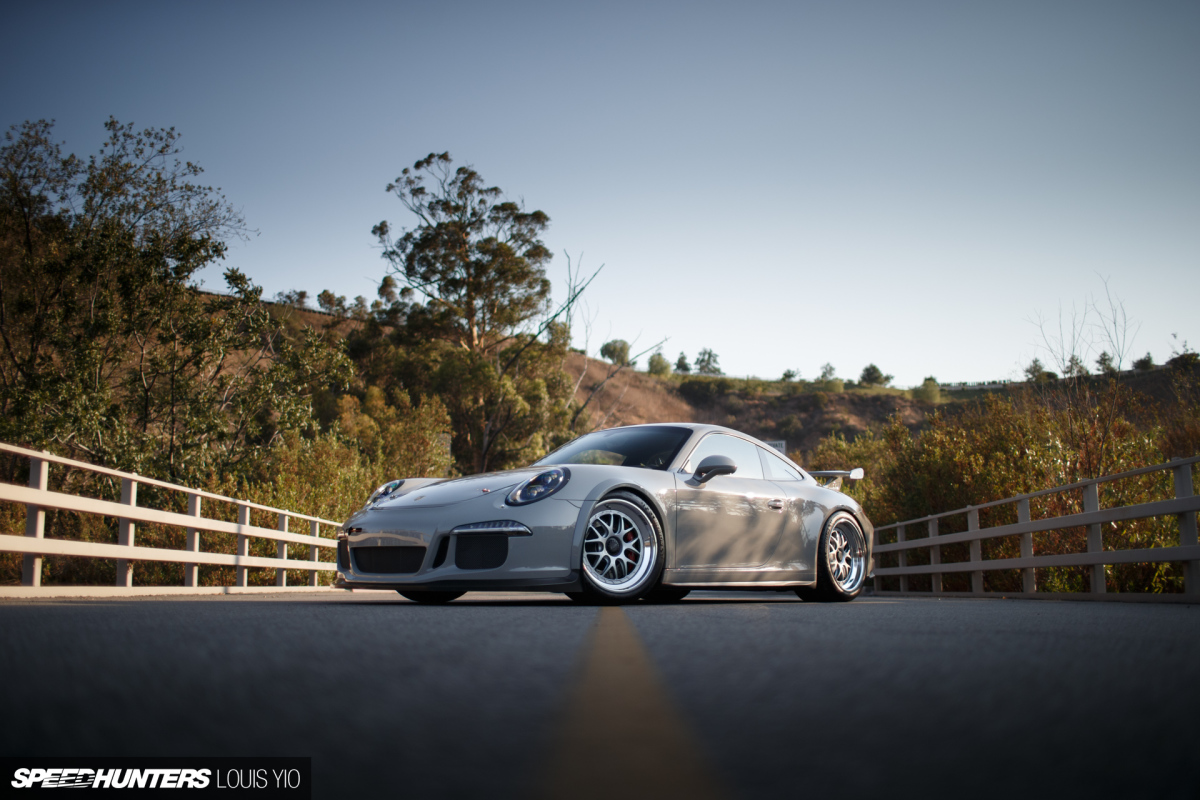 Keeping with the theme, Chris next looked at the performance.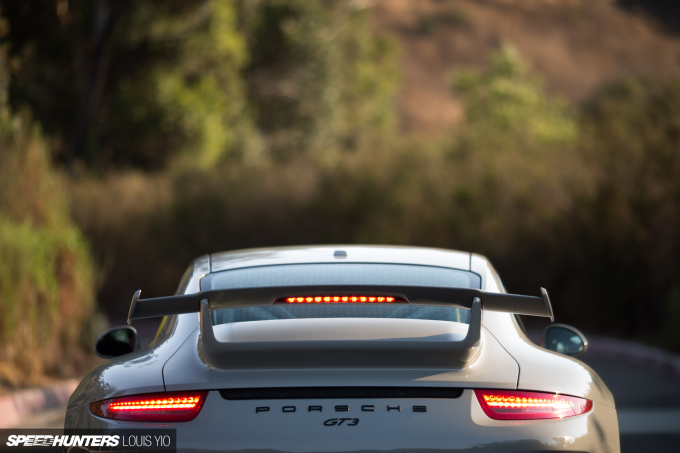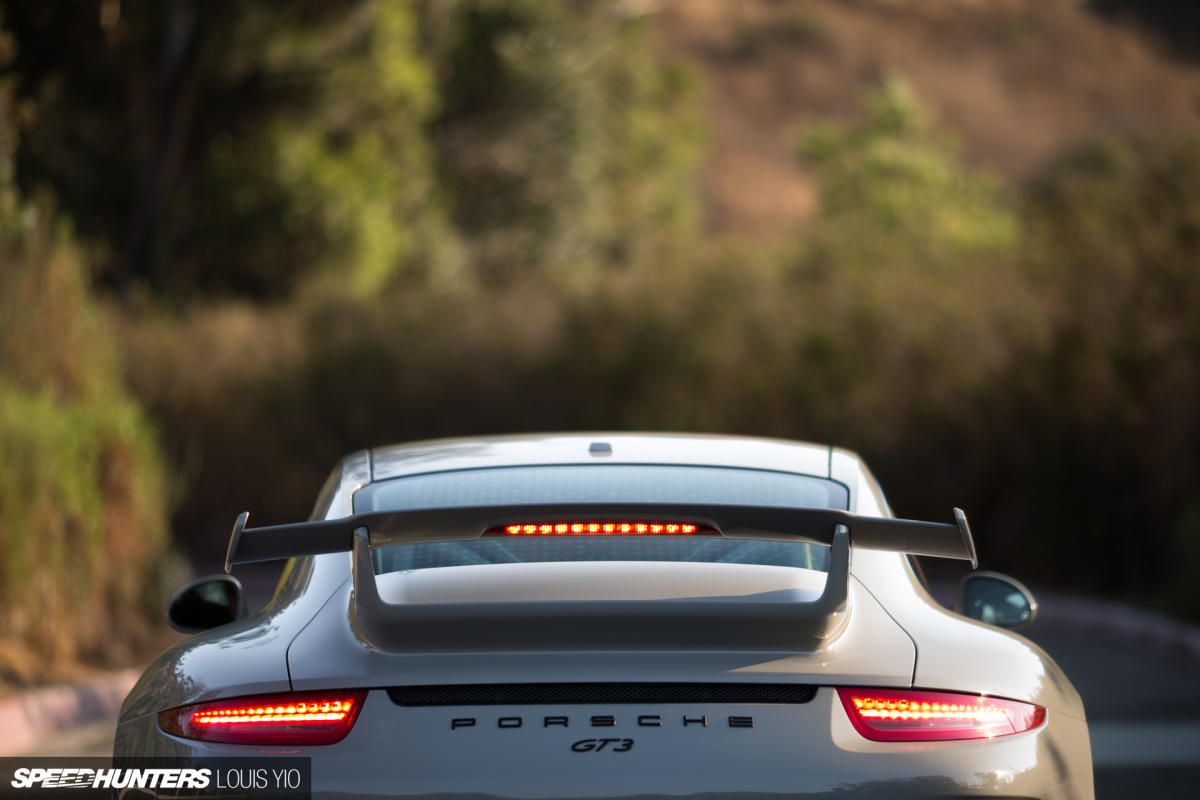 The 3.8L engine in the GT3 already makes plenty of power, so Chris saw no need to mess with it.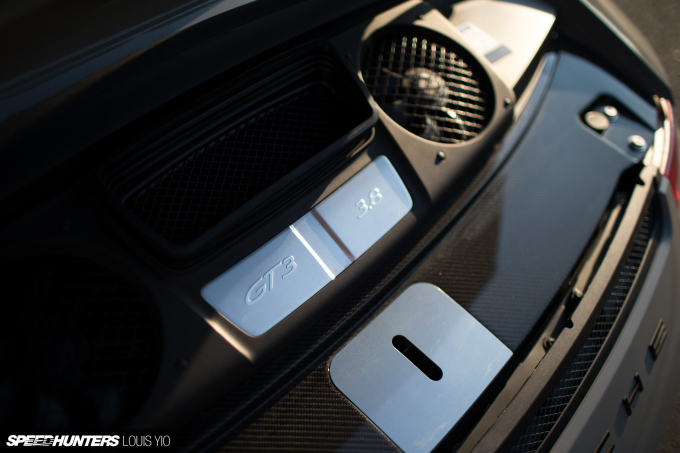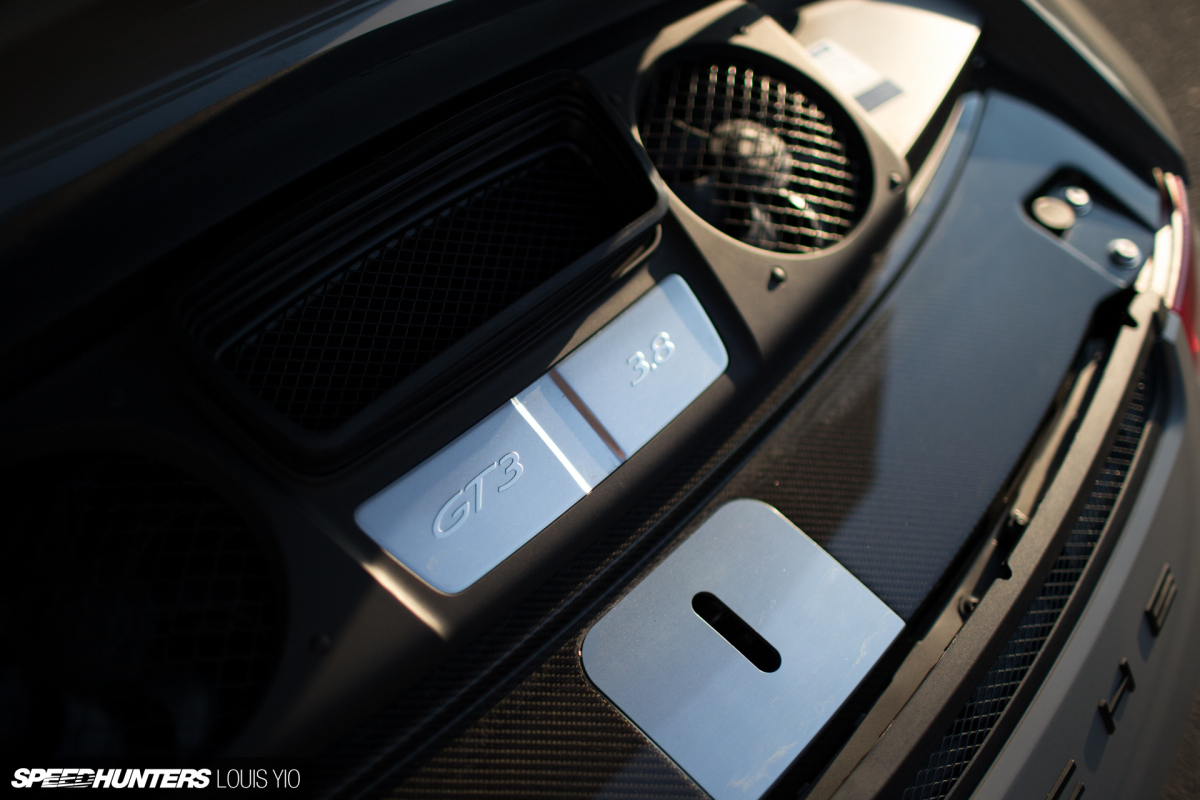 What he did do however, was have a Dundon Motorsports race headers with Akrapovič titanium mufflers fitted. The GT3 now pushes out 515hp and 325lb-ft.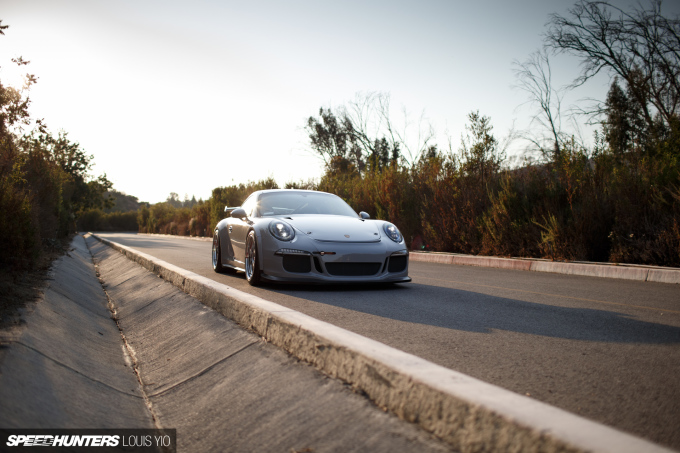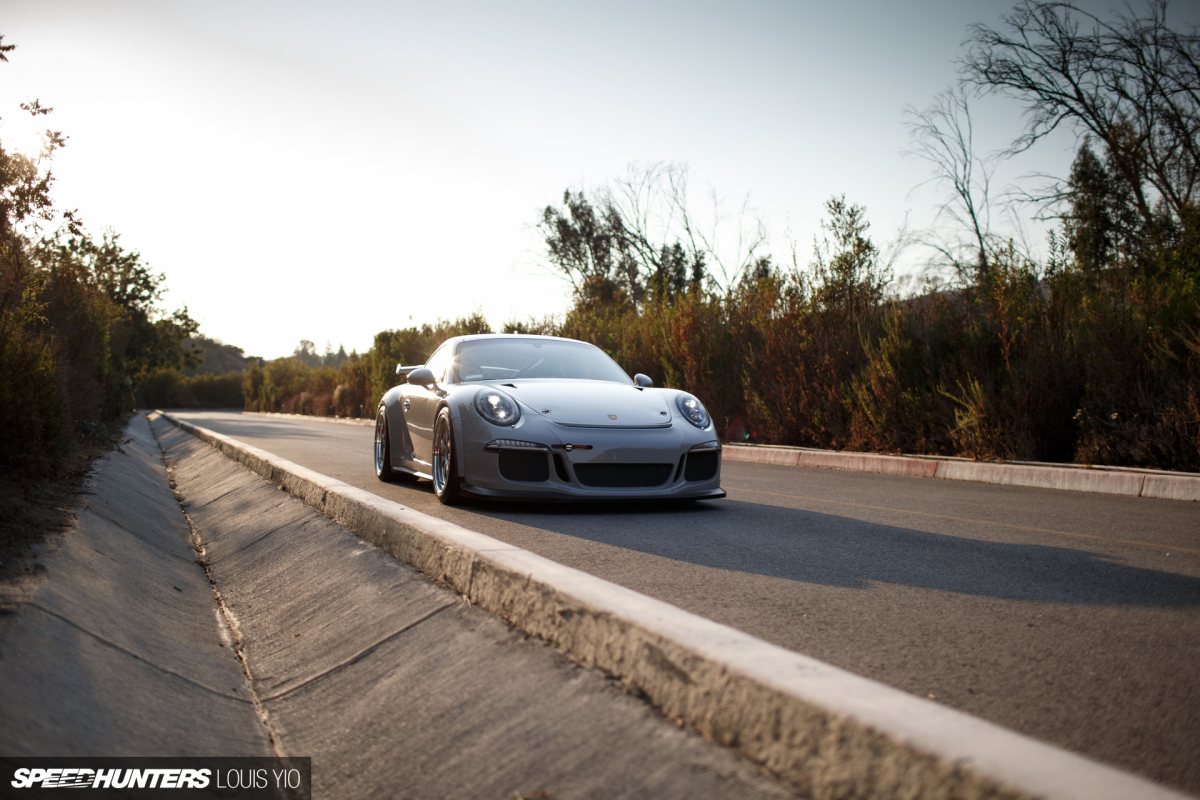 While it's nice to have an extensively modified machine, Chris's perfect car was a slice of precision German performance engineering with some added flair on the side. And that's exactly what he's ended up with .
Louis Yio
Instagram: lusciousy
louis@speedhunters.com
Cutting Room Floor