A video featuring a Volvo 745 wagon ripping a solid burnout has been absolutely destroying Facebook of late – you may have even seen it.
Intrigued by the black beast, we thought we'd get in touch with the owner, Fredrick Pysander, and find out a little more about this unique cloud-making machine.
Fredrick, a current member of Violent Clique, bought the car over two years ago in completely stock condition. Initially, he took care of some basic modifications: coilover suspension, wheels, and a US-spec front end for some extra aesthetic appeal – but that was only the start of his plan. A BMW 740i E32 donor car was purchased and its V8 engine transplanted into the Volvo along with a custom adapted gearbox from a BMW 530D. The rear axle was also swapped out for a LSD-equipped equivalent to help lay the power down.
For a year, Fredrick drove the 745 in naturally aspirated form, but boost was the next logical upgrade. To step up the game, a 3K K31 T6 turbocharger was fitted, and a MaxxECU engine management system employed to control the spark and fuel – 875cc Siemens Deka injectors helping in the latter department. A roll cage was installed and a set of stepped BBS RFs were also added, making the car appeal to both those with an eye for power and stance.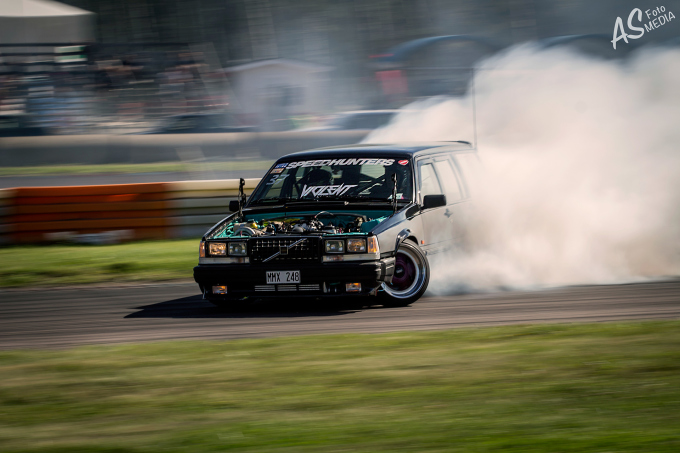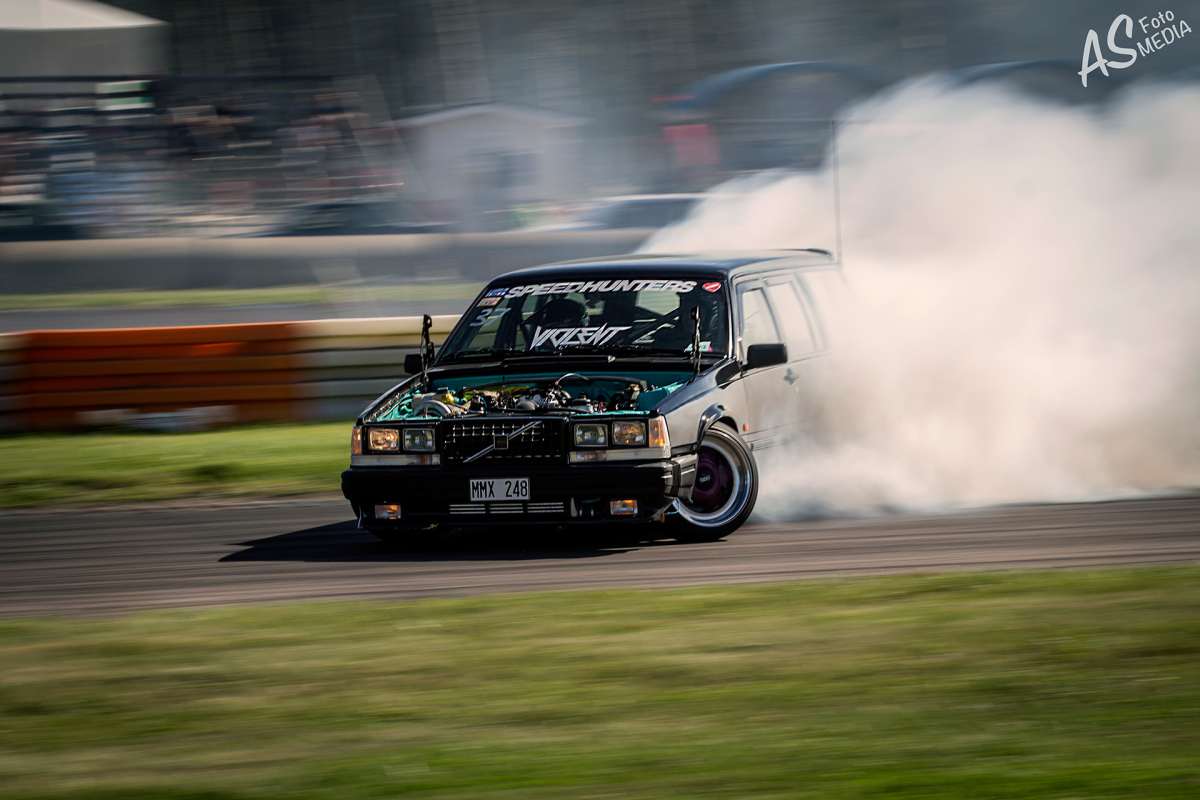 Currently, on 1.2bar (17.6psi) Fredrick tells us the Volvo is pushing 643hp to the wheels with 920Nm of torque – and it's still street registered. But not for much longer as the wagon will soon being transformed into an all-out drift machine.
To date, Fredrick's only competed in four drift competitions, but he's already addicted. So for next year, the interior will be repainted, bucket seats will be fitted and a rear-mounted radiator added amongst other parts to help the car perform better on track.
We love this thing!
The Speedhunters
Photos by Marcus Lundell (Marcus L Foto) & Adam Sigg (AS Foto)