On The Hedges
There was a time when rallying was everything to me.
I'm not really sure when that changed, but I can't say that it holds the same allure as it did for my younger self. No doubt, I still respect the sport and those who participate. There are few forms of motorsport that are as beautiful to watch too, and even less which seem to create experiences that are never forgotten amongst friends and fans.
Every rally attended is indeed an adventure too. It always starts with a plan and a map before decisions have to be made of where to try and view from. Ease of access has to be considered, along with trying to avoid the really popular spots as they might become overcrowded. You have to consider your escape route as well, and how quickly you can get out of the area and get to the next stage.
There's definitely a part of me that misses those adventures.
I don't blame rallying for my apathy towards the sport, I put the blame entirely at my own door. Rallying isn't easy to follow, at least not in person. Also, it's incredibly dangerous for competitors, safety crews and spectators alike. I've always said that the safest place to watch a rally is at home, but then it's that risk which is half the attraction.
Writing this though reminds me that I do miss it and that I should also apologise for not bringing more rallying to Speedhunters. Especially considering that I live in a country that is incredibly rally rich. I'm not sure if it's still the case, but there was a point in recent years where there were more WRC cars in Irish rallying, than there were WRC cars in the WRC itself.
Strangely, one of the things I miss the most isn't the action but the waiting. Standing on the side of the road, maybe in a forest somewhere when it's typically raining. I miss the smell of the trees, the relative silence save for the quiet conversations taking place amongst the waiting spectators. There's that strange sense of calm while waiting for the stage to go live, when the silence will eventually be shattered by the sound of a hard-charging field of rally cars.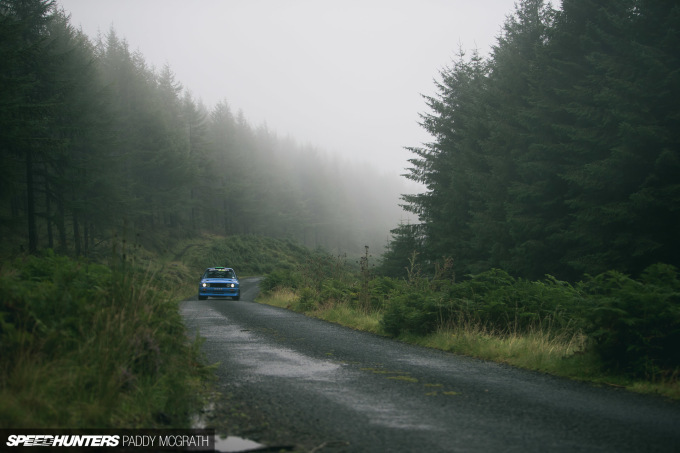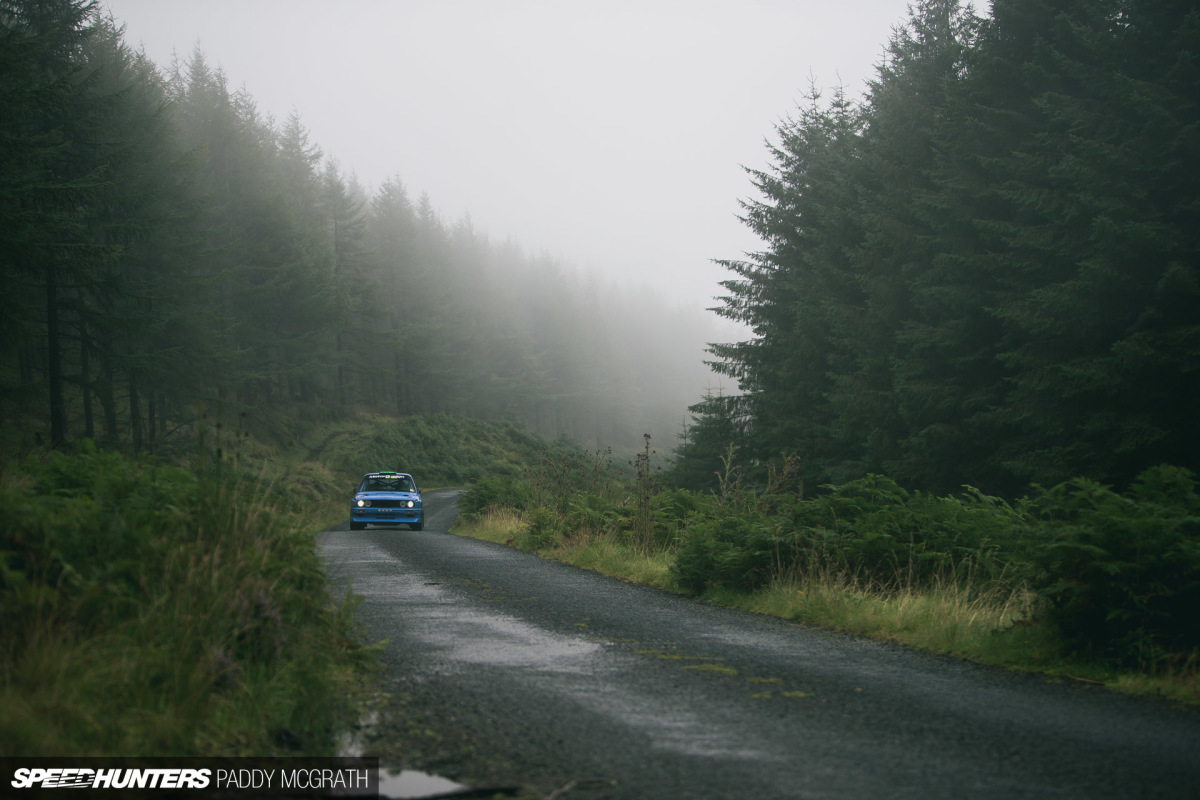 There is nothing in the world quite like the sound of a high revving, naturally aspirated four-cylinder echoing through a forest as it approaches you at maximum attack. Nothing.
Stood in this exact spot, at pretty much this exact moment waiting for the blue E30 to appear, I was reminded of everything that I loved about rallying. Better still, I was in the company of a car that was absolute brilliance in every department.
It's time to make up for past regrets.
Avoiding Blasphemy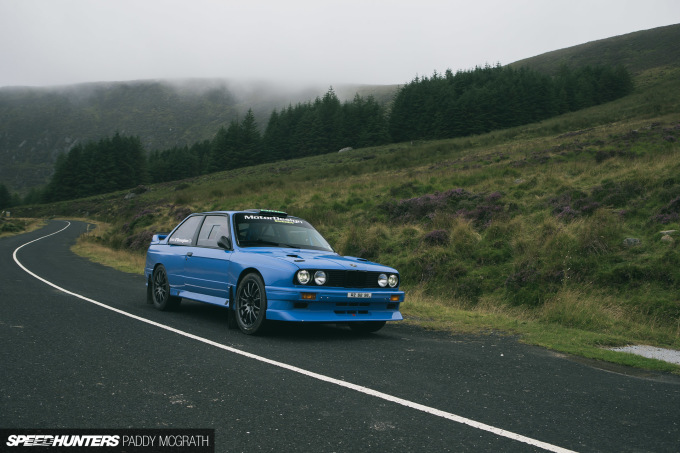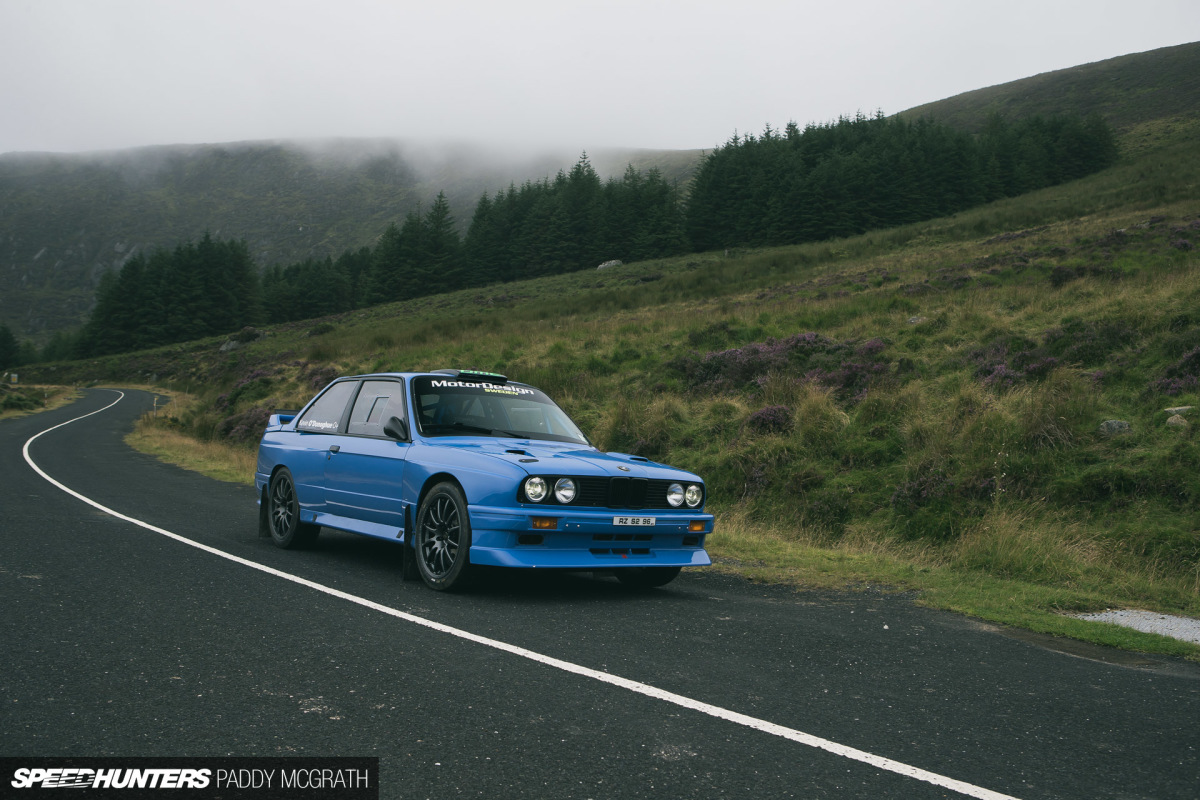 It all started with a phone call from a very good and long time of friend of mine, Robert Thornton of Trackday Performance in Co. Wicklow, Ireland. He had in his workshop what he considered a very special car, and one that both you, the readers of Speedhunters, and I would be interested in. He invited me to come along and shoot the car while he was performing some tests pre-event with it. The test would happen pretty much on my doorstep in the 'Garden of Ireland' on a secret road, so it was a no-brainer to come along and join the party.
There are several key talking points about this, most of which you probably won't expect. Actually, I pretty much guarantee that you won't expect them, unless you're already familiar with Kevin O'Donoghue's Marina Blue BMW. Despite appearances, this isn't originally an E30 M3. There's a simple reason for this: Kevin didn't want to cut up a genuine E30 M3 to build the car that he wanted to build.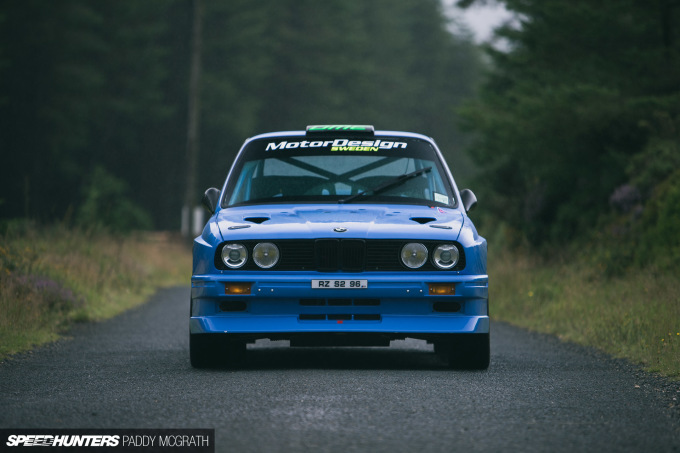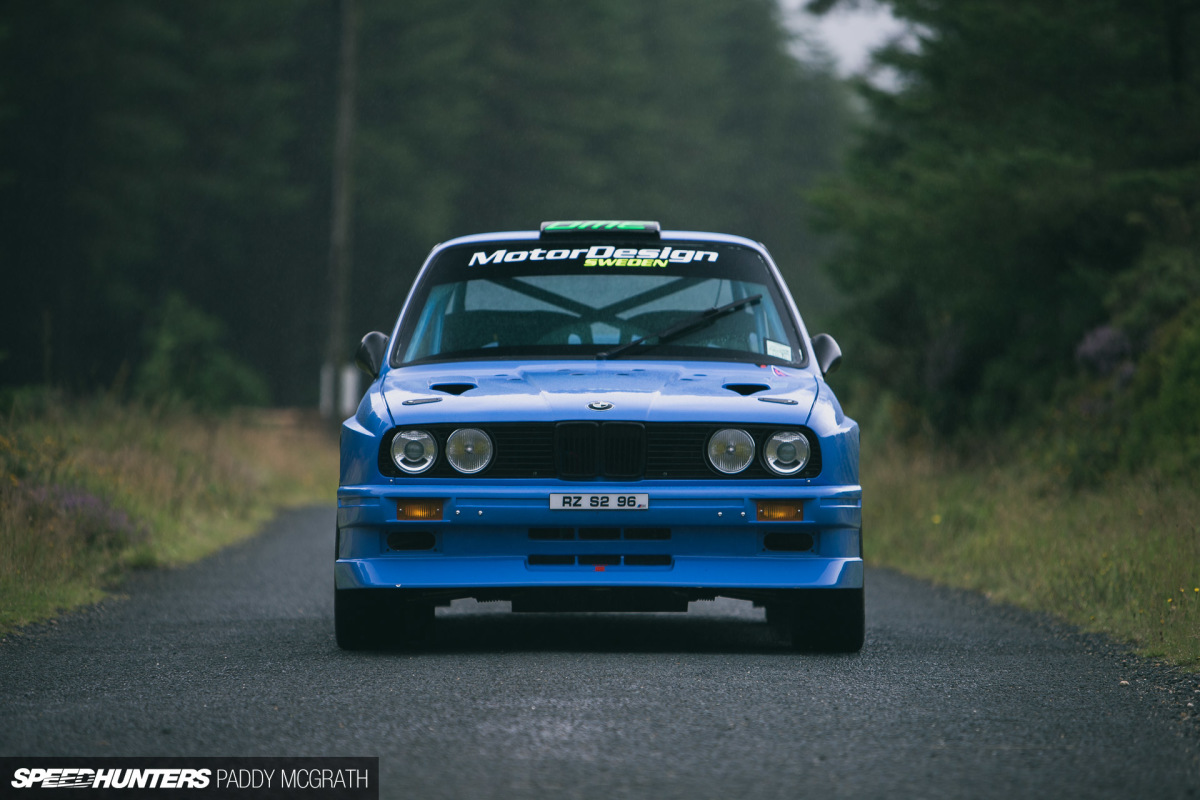 Much like a factory M3, this also started as an E30 shell before being converted to full M3 specification using original BMW panels. The conversion was carried out by Dunne Motorsport Engineering, right down to the different C-pillars, the raked rear window and extended rear shelf. Everything is as it should be, at least on the surface.
Compared to the immense success the E30 M3 enjoyed globally in touring cars, its rally career in Group A wasn't nearly as impressive. In the World Rally Championship, it only won a single event out of 48 entries with just a 41.7 per cent finishing rate. There was something that didn't suit the E30 M3 on the stages and that something was the rear suspension setup. Like the production car, the rally equivalent built by Prodrive featured a semi-trailing arm at the rear which only offered around 60mm of bump travel. A short travel range was suited to the smooth race circuits, but it made the E30 ill-equipped to handle the rough roads of the rallying world.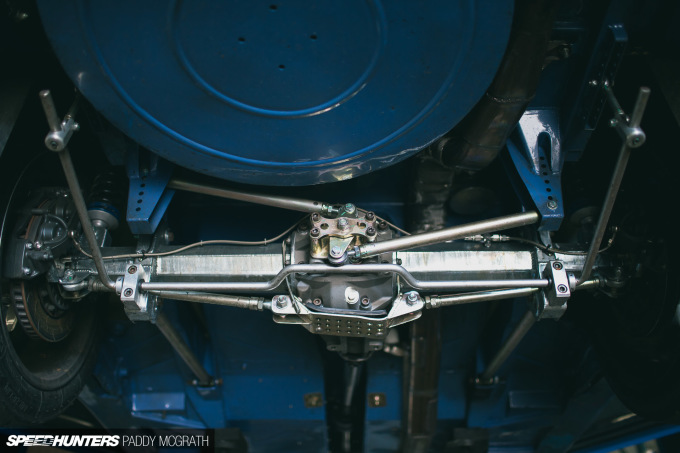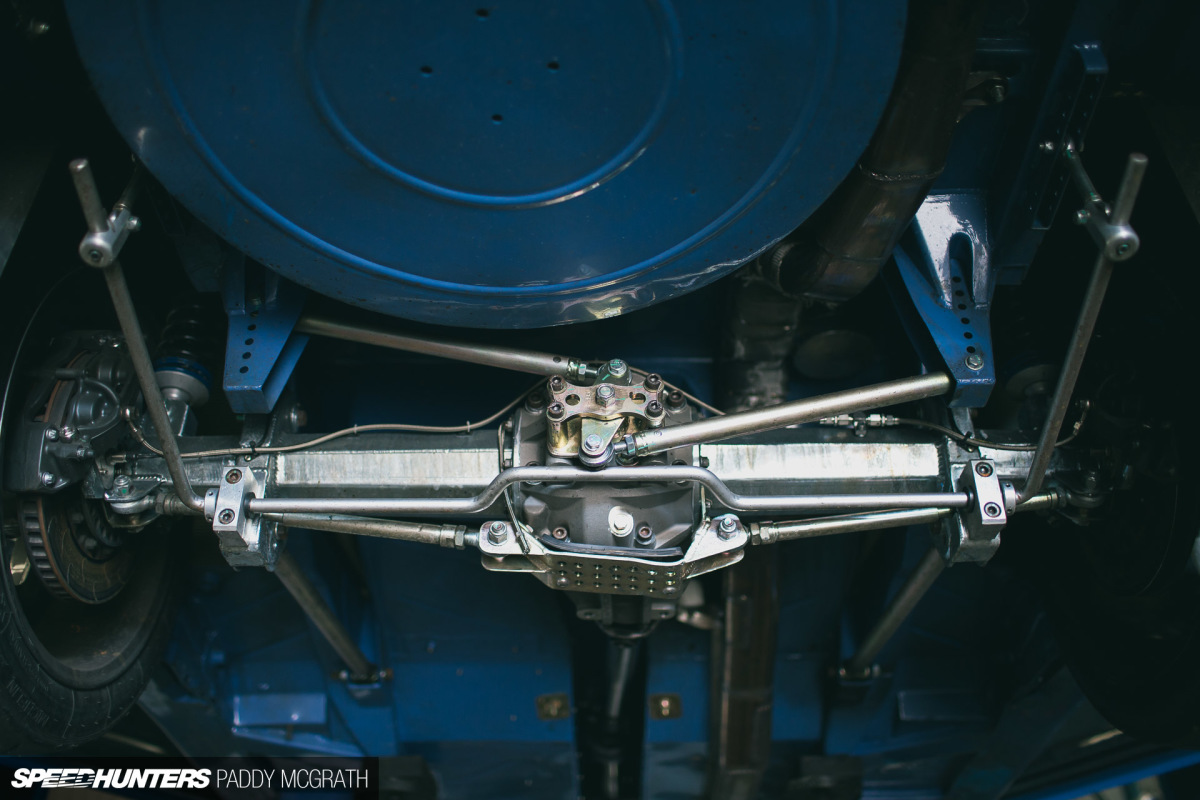 This was the first issue that needed to be addressed. The original setup was pulled from the car and a Motor Design Sweden rear axle setup was put in its place. Compared to the original 60mm of bump travel, this setup now allows a total of 250mm rear suspension travel.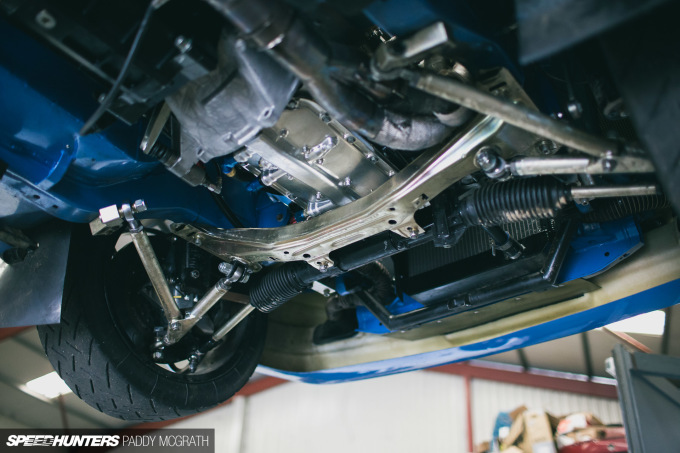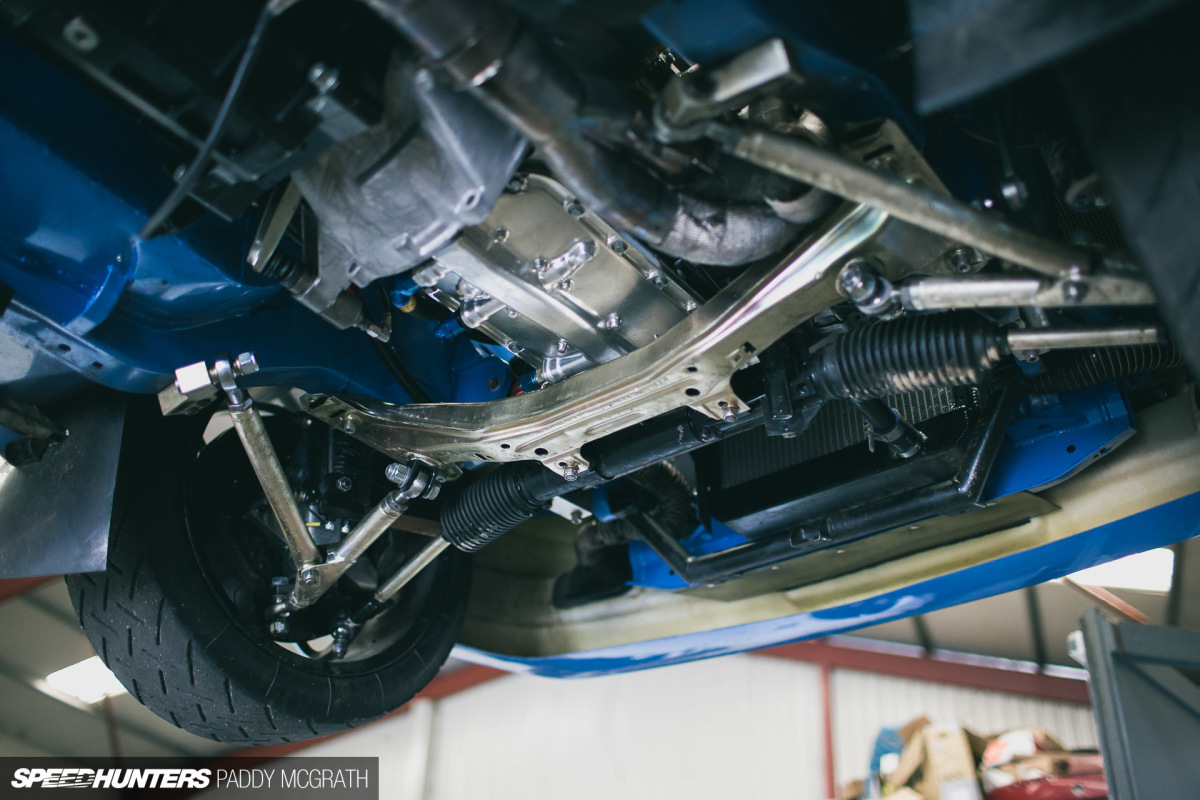 The front suspension design was much better though, and as such has been retained by using the Prodrive-designed Group A setup. All around the car are custom Proflex dampers with remote reservoirs.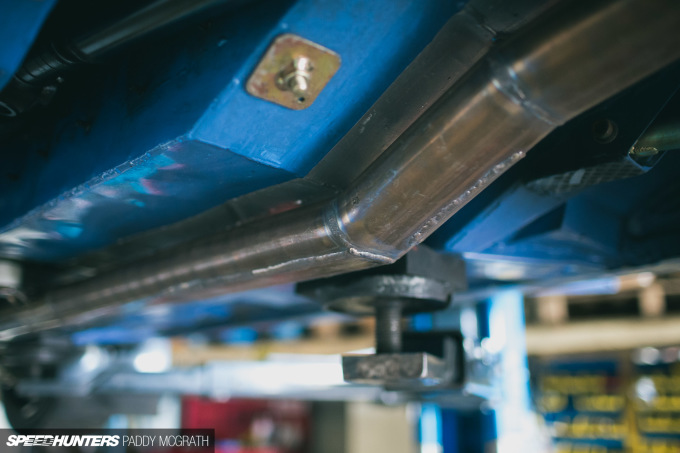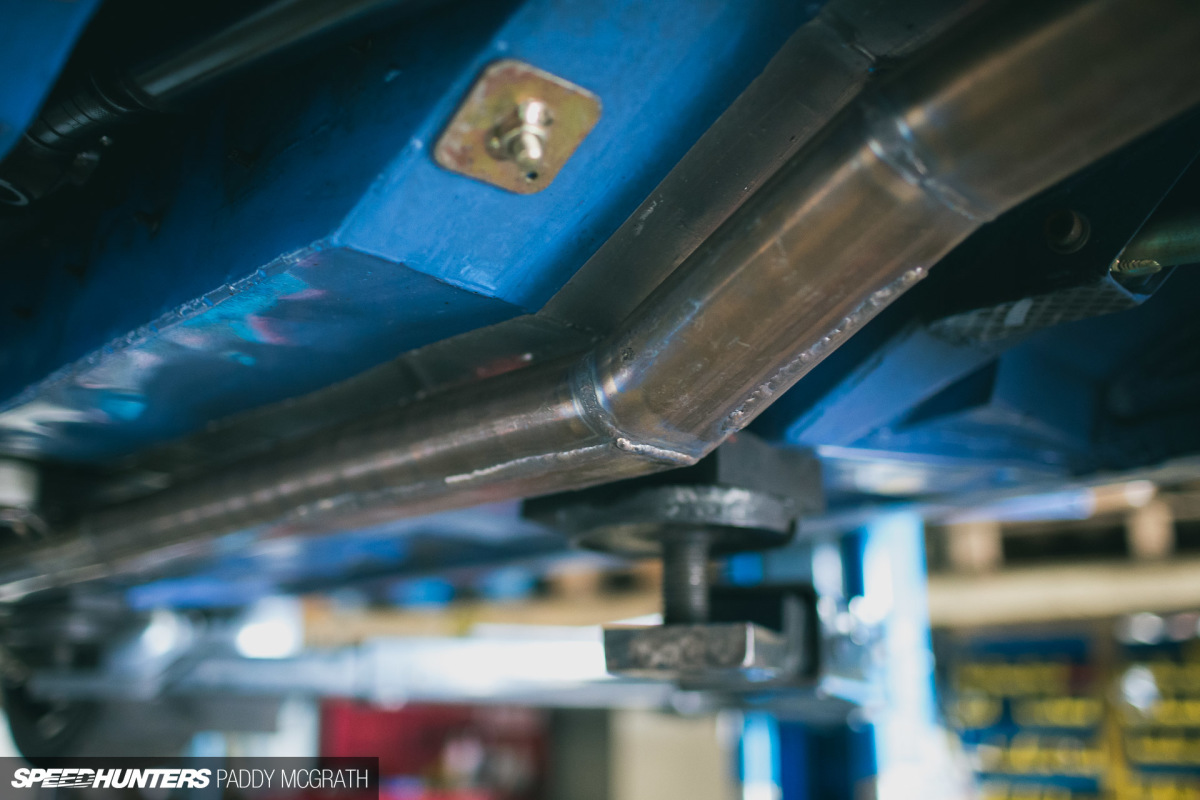 Underneath the BMW is an impressive display of packaging; the flat-bottomed exhaust is just one piece of the puzzle that has been kept as close to the body as possible so as to prevent it from being removed from the car against its will.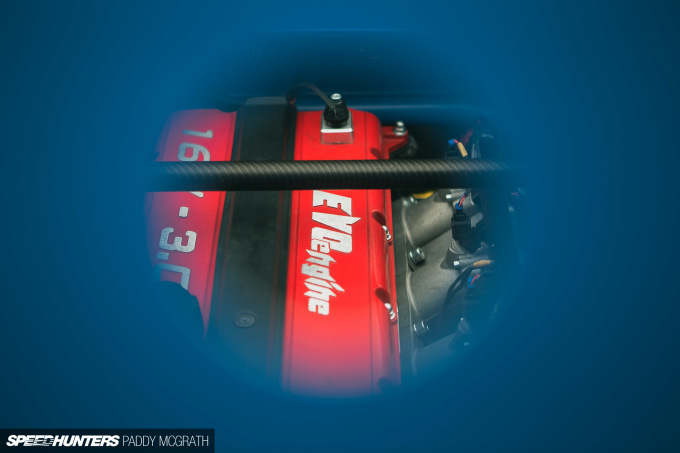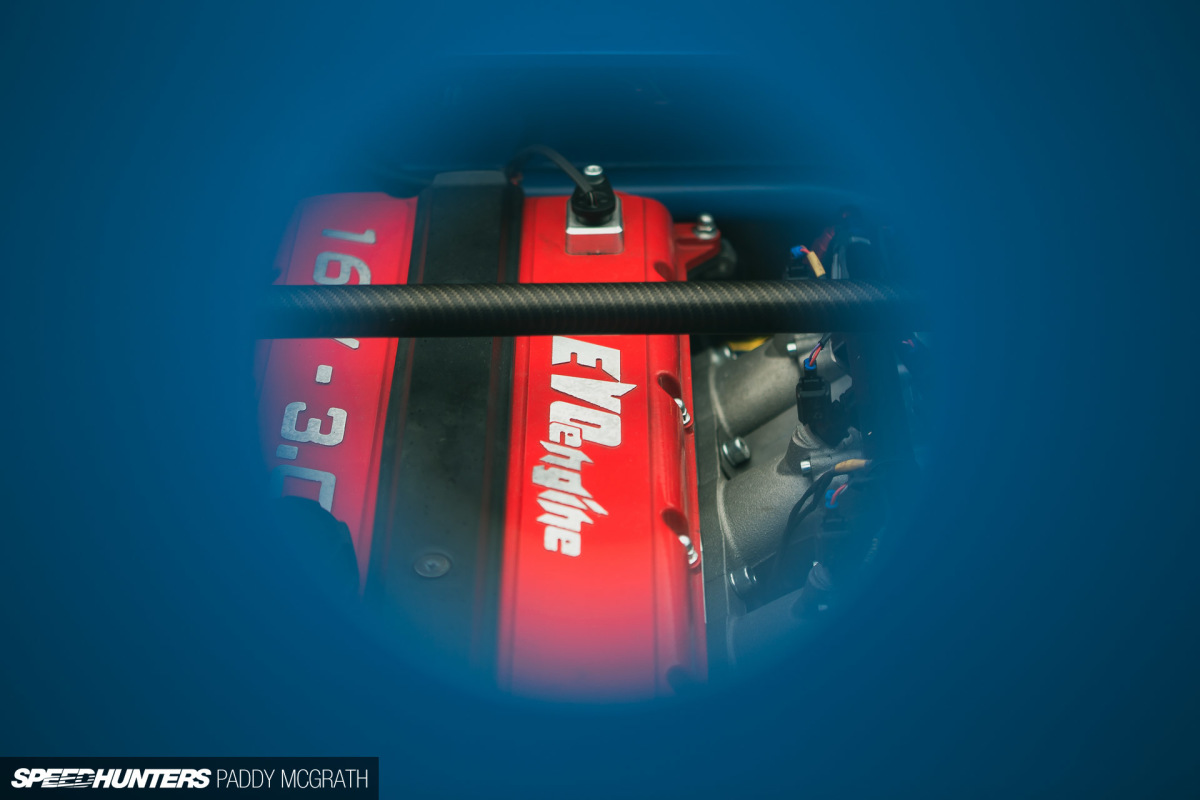 What the exhaust is connected to though, is the next piece that probably would have pushed the E30 M3 purists over the edge, if they had not been already.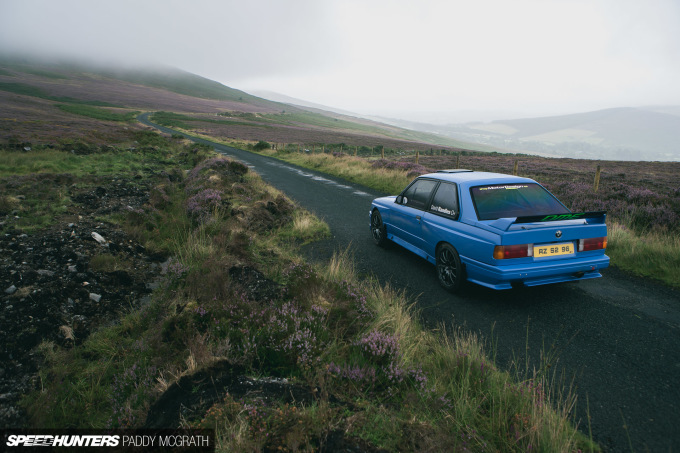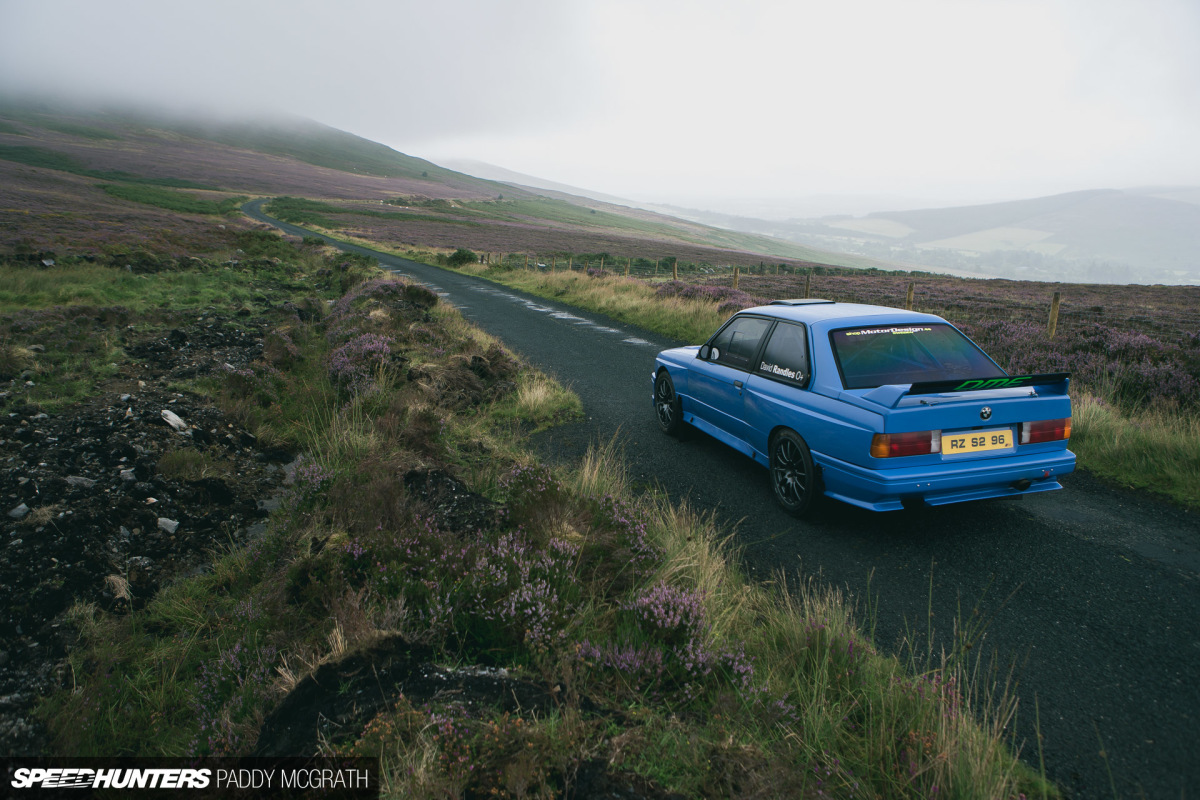 This might be an '80s car in the visual sense, but underneath it's very much a brand new car using the latest technology to be competitive in its class. When the M3 competed in Group A, it ran a modified S14 engine which made somewhere around 235hp at the wheels from approximately 2.3-litres of capacity. To be competitive now, especially against the likes of the Millington Diamond-equipped Escorts on the Irish stages, requires considerably more power.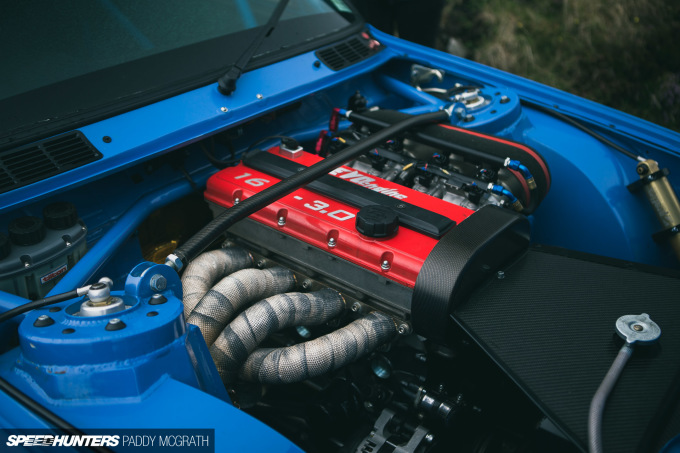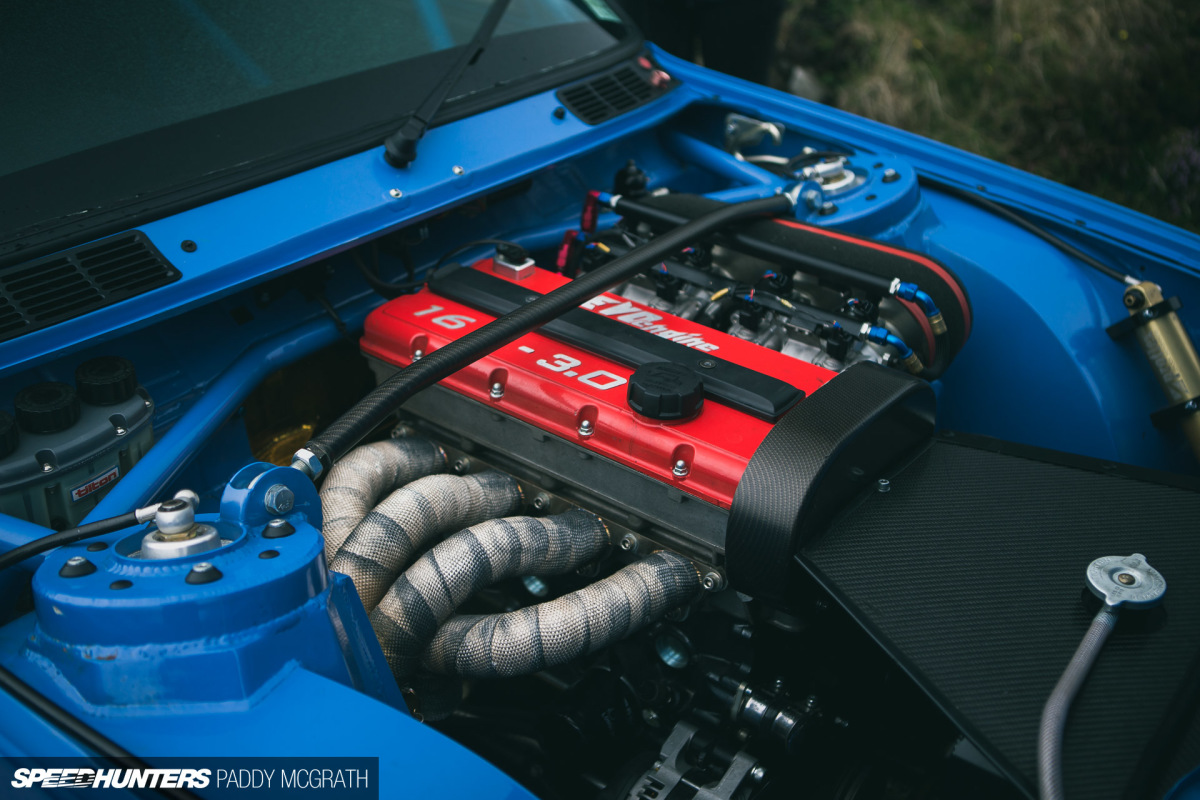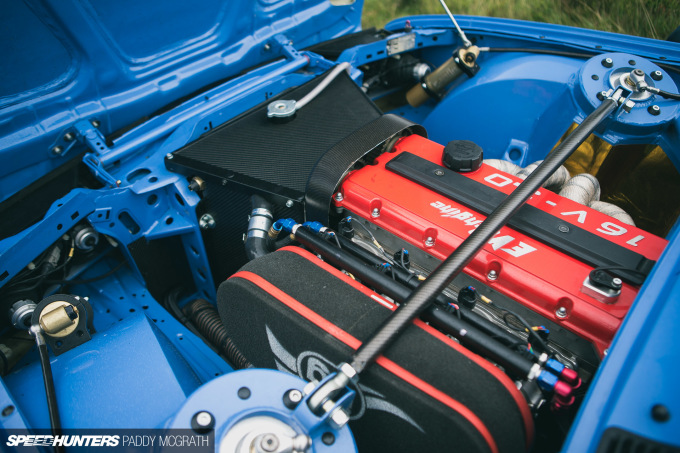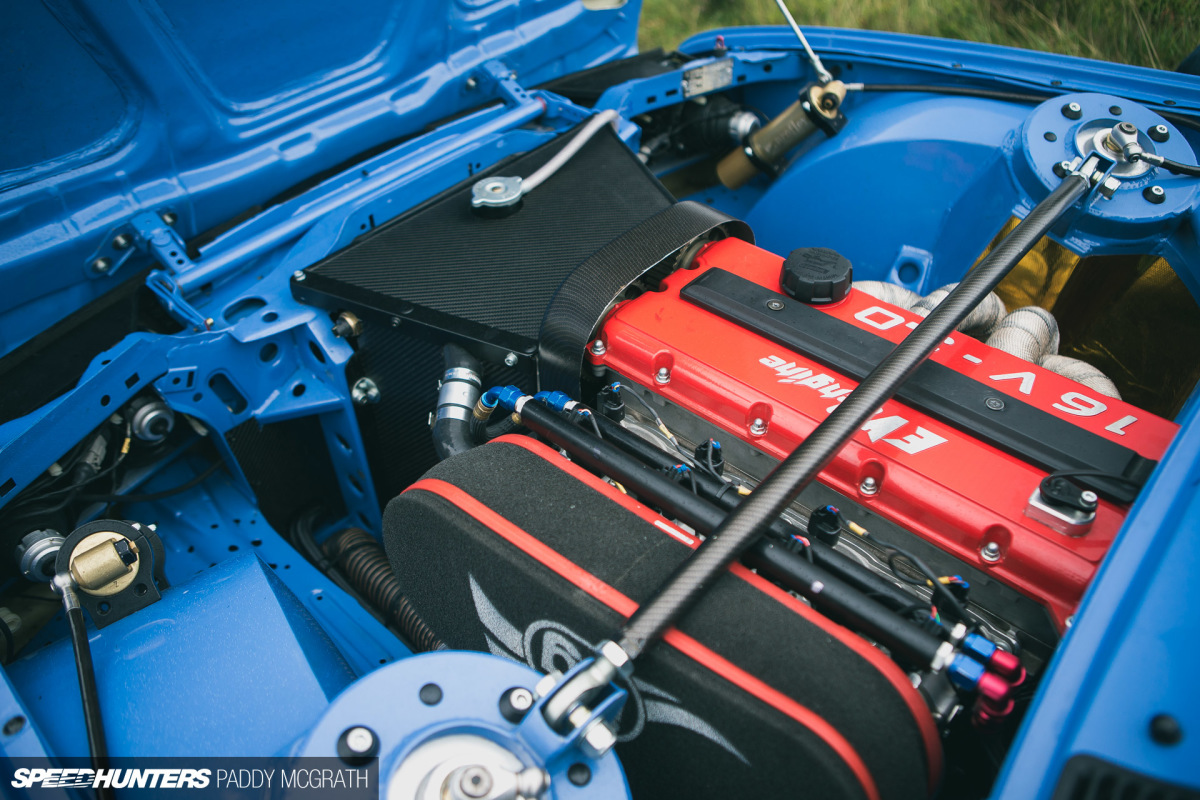 That's not an S14.
It's a custom Motor Design Sweden 3.0-litre 16-valve Evo engine, based on the Volvo B230R. MDS actually developed its own cylinder head and block which are cast from scratch, so it's a new engine with the B230R's shortcomings already addressed. It makes quite a considerable amount of power, but I've been asked not to publish the numbers as the team want to keep the information to themselves for the time being. I can say that according to Robert, it's the most powerful naturally aspirated four-cylinder 16-valve rally engine he has ever come across.
A Volvo-powered E30 with a live rear axle? You can probably appreciate why Kevin decided not to use an original M3 now…
Nut & Bolt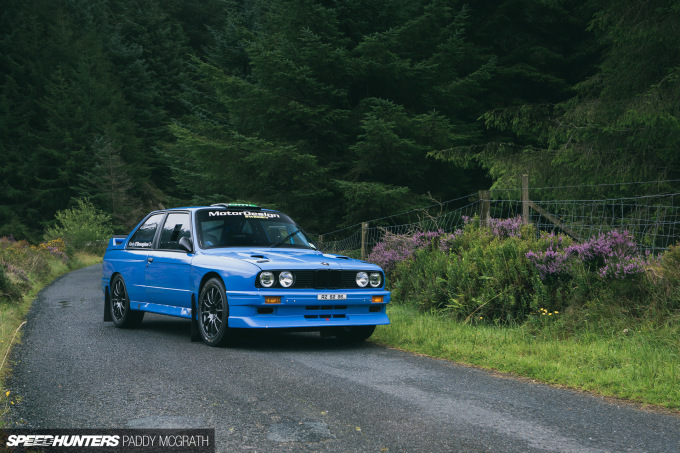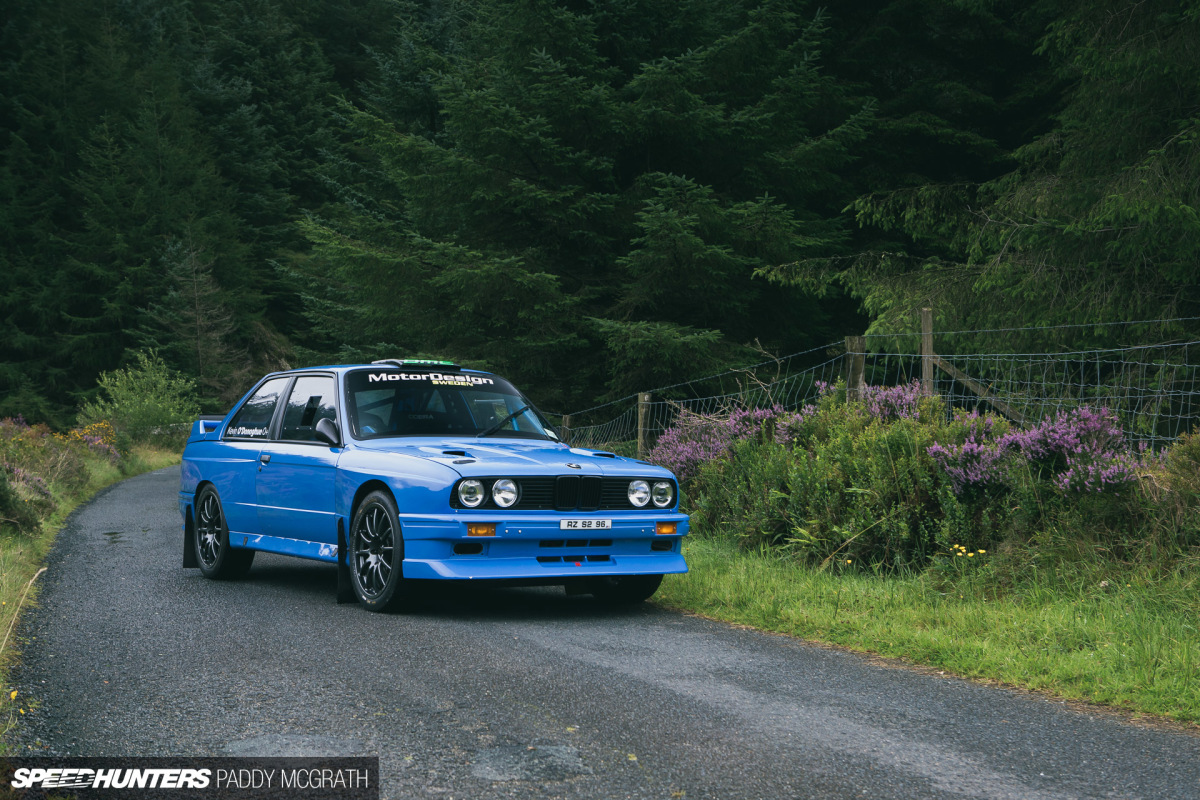 What's really impressive about this build is that despite being a fully fledged competition car, it's cleaner than some show cars that I've shot. It's an immaculate build and continues to impress the closer you look.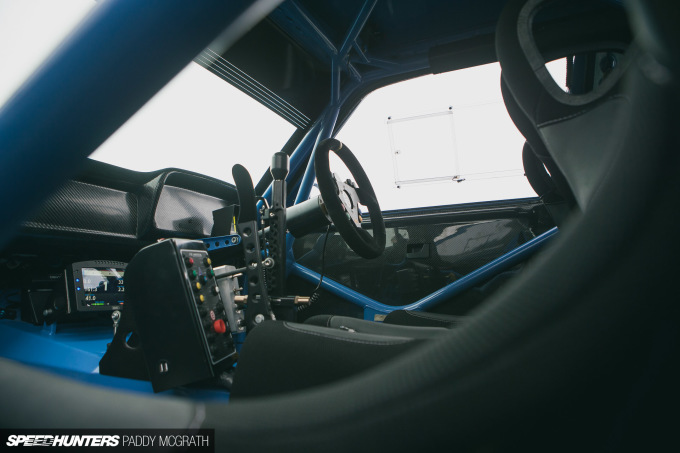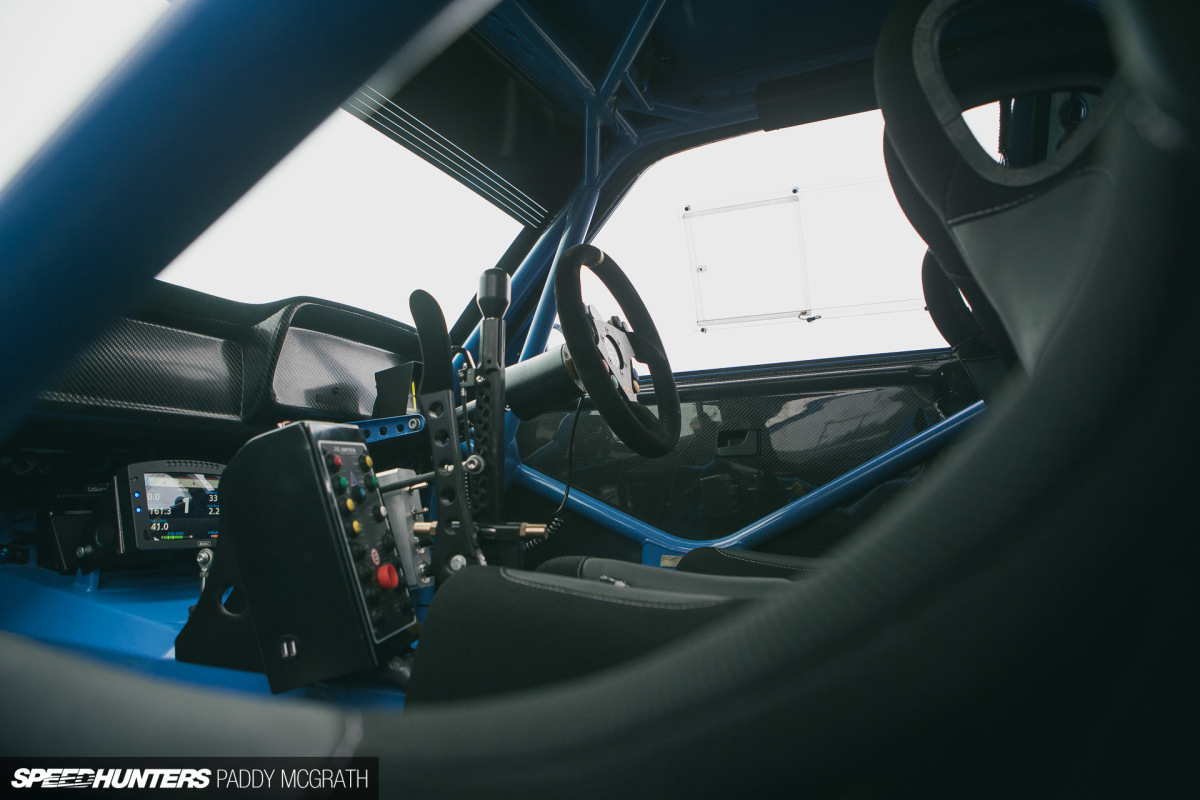 The interior is a work of art.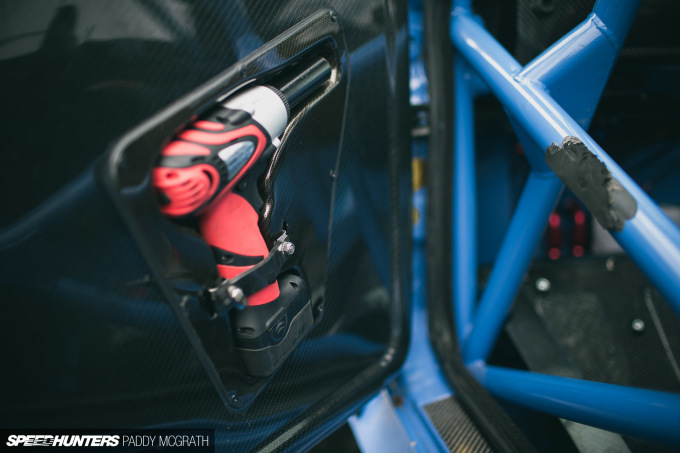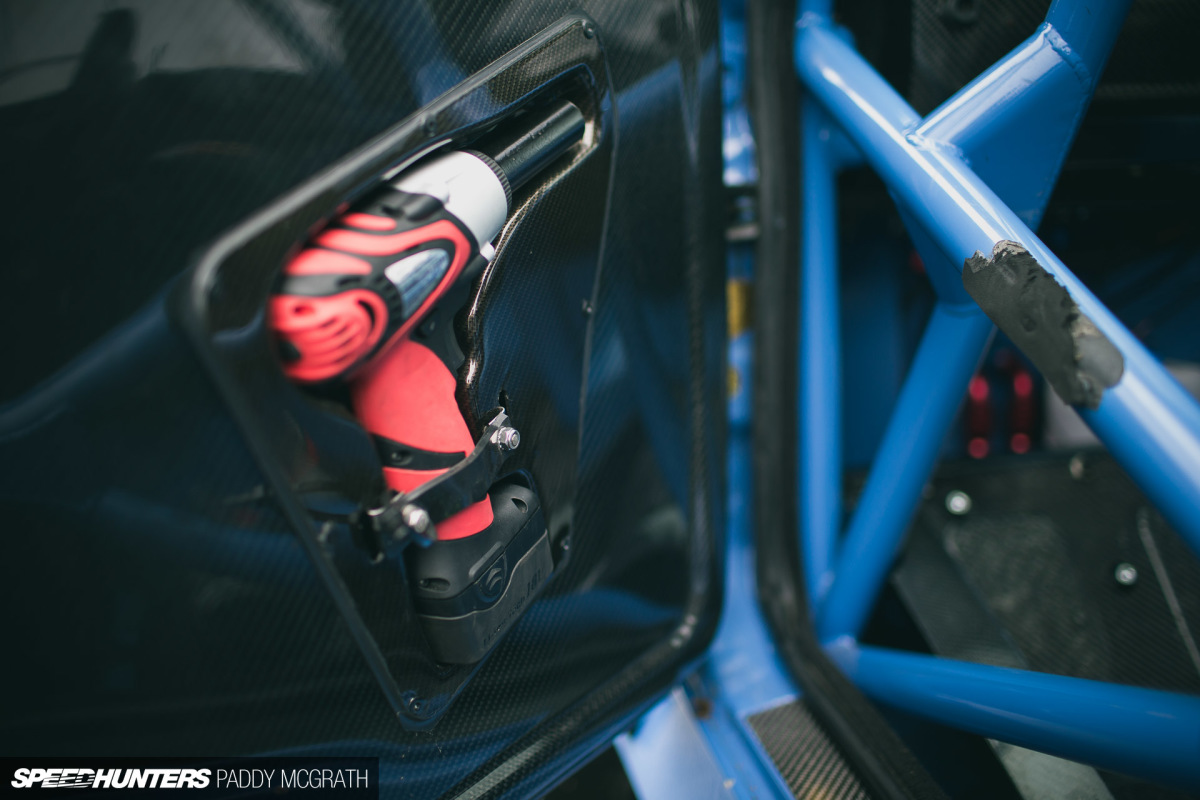 I'm particularly enamoured by the impact gun that's recessed into the carbon fibre door panel on the navigator's side of the car. Not the fact that it's there – it's an obvious requirement -but just how neatly it has been implemented.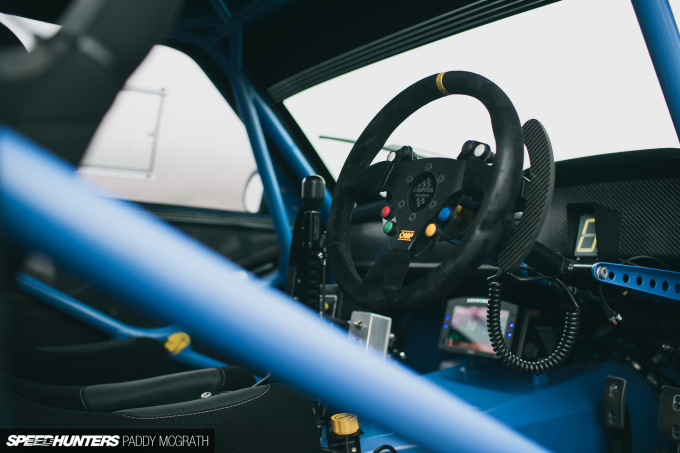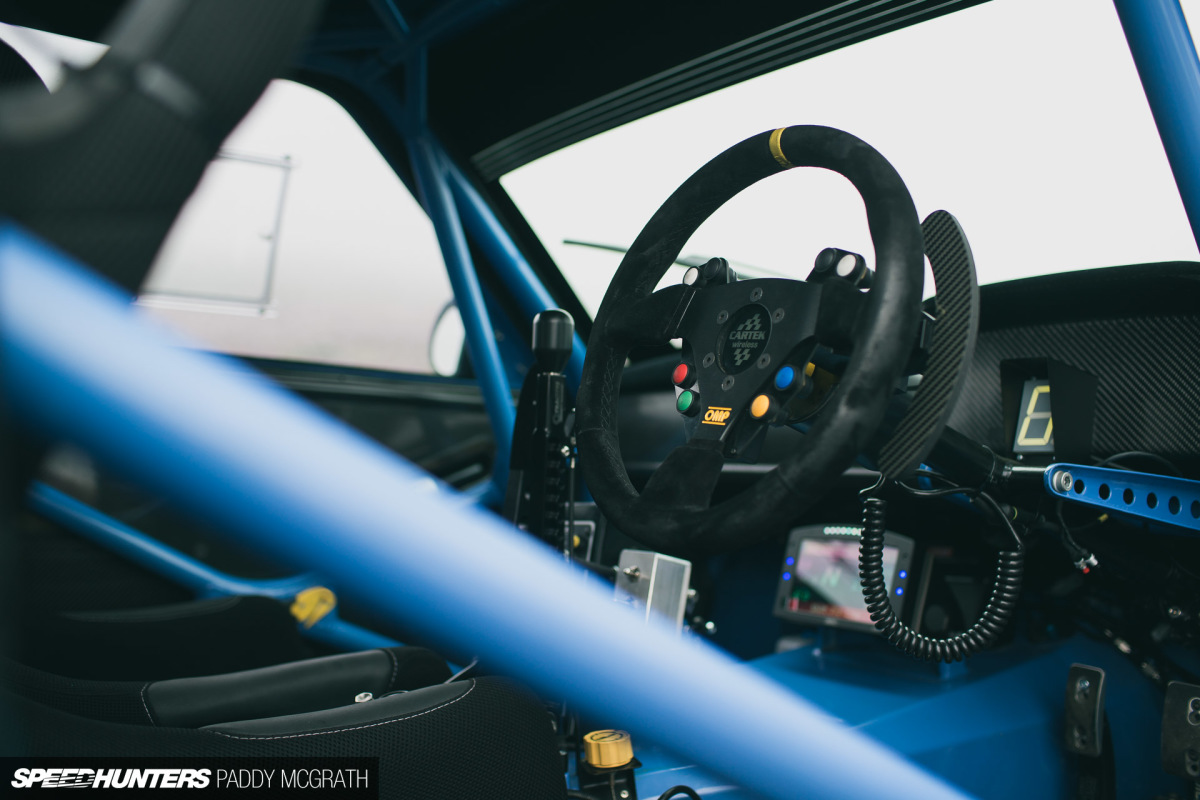 I dropped into the driver's seat to shoot some details and had a realisation: this is certainly more car than I could currently handle. If I was to choose one word to sum up my feelings from the driver's seat, it would be 'intimidating'. On so many levels too. When you look around, you're immediately aware of how this is a vehicle with a very specific task in mind. There's no f**king around here; this hasn't been built for the craic.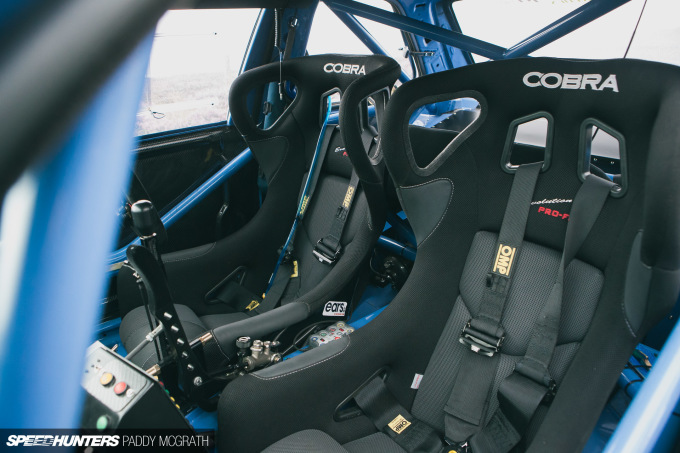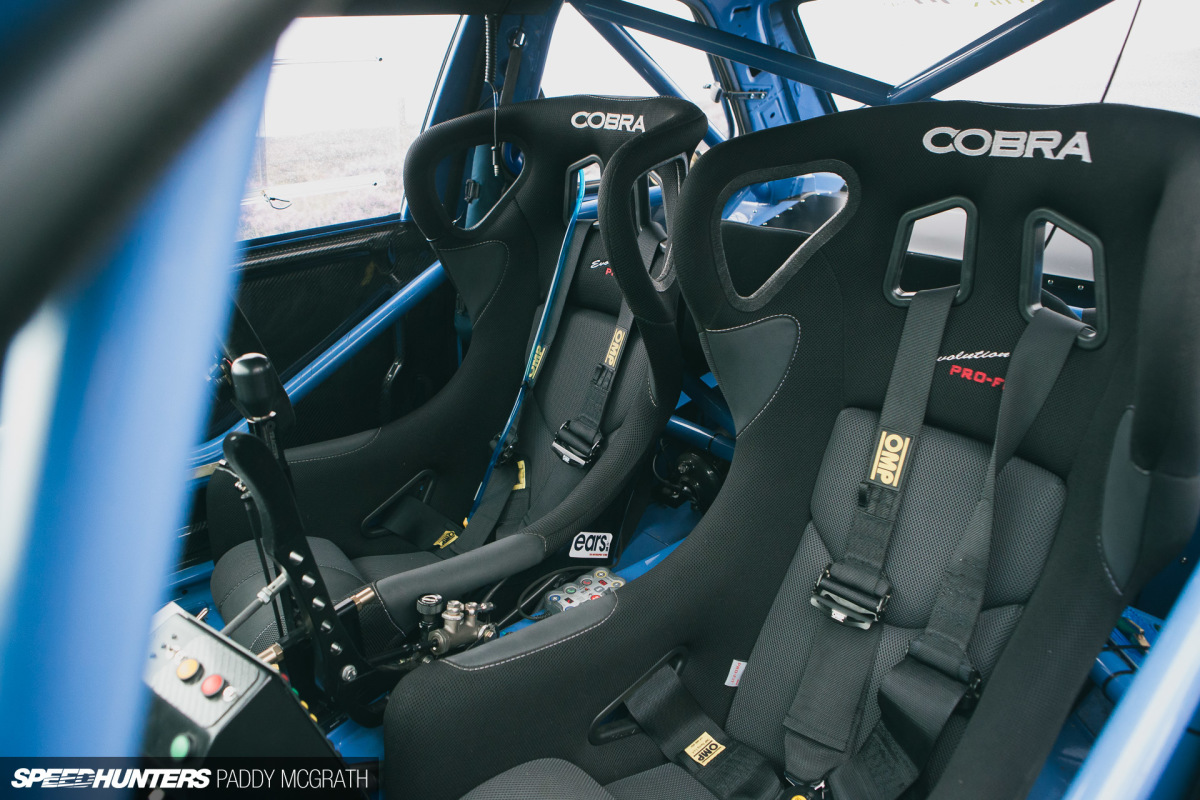 Everything in place is either designed to allow you to go as fast as possible, or if it goes wrong, to do everything it can to protect the occupants. There's nothing surplus to requirements. Truth be told, when the shoot started I was excited and almost giddy running around the car trying to take in the details.
But those couple of minutes where I just sat quietly on my own in the driver's seat made me acutely aware of the danger and risk faced by every crew who competes, regardless of class or skill level.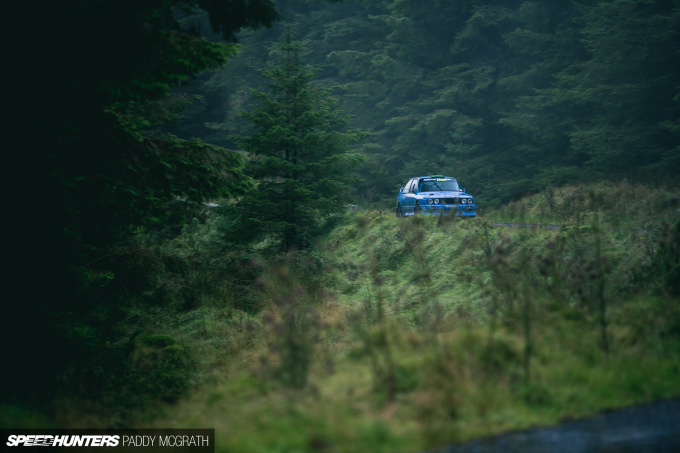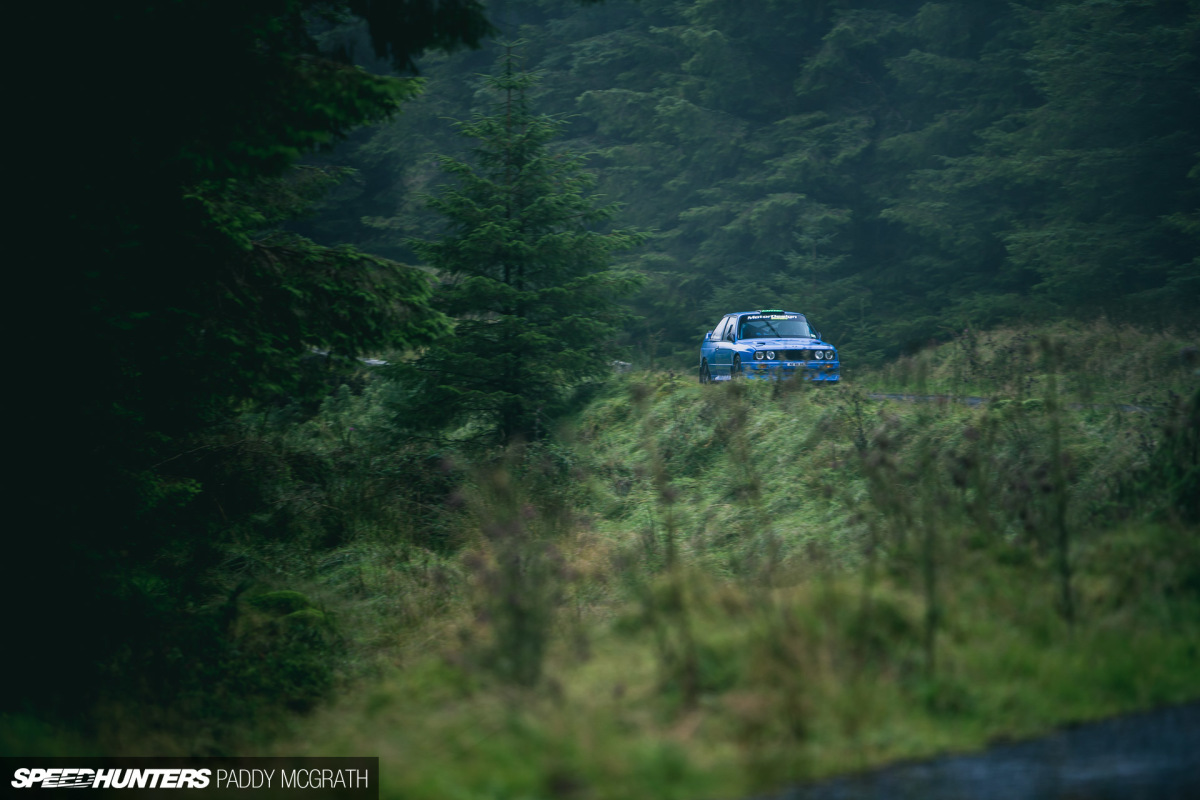 Entertaining us, the spectators, is just a byproduct of the pursuit of speed. The only goal is to win, to be the fastest. It's intense and something that I think we can easily overlook being outside the car.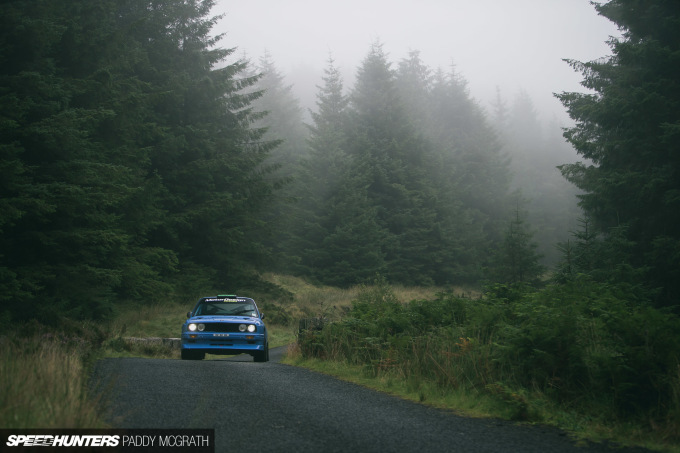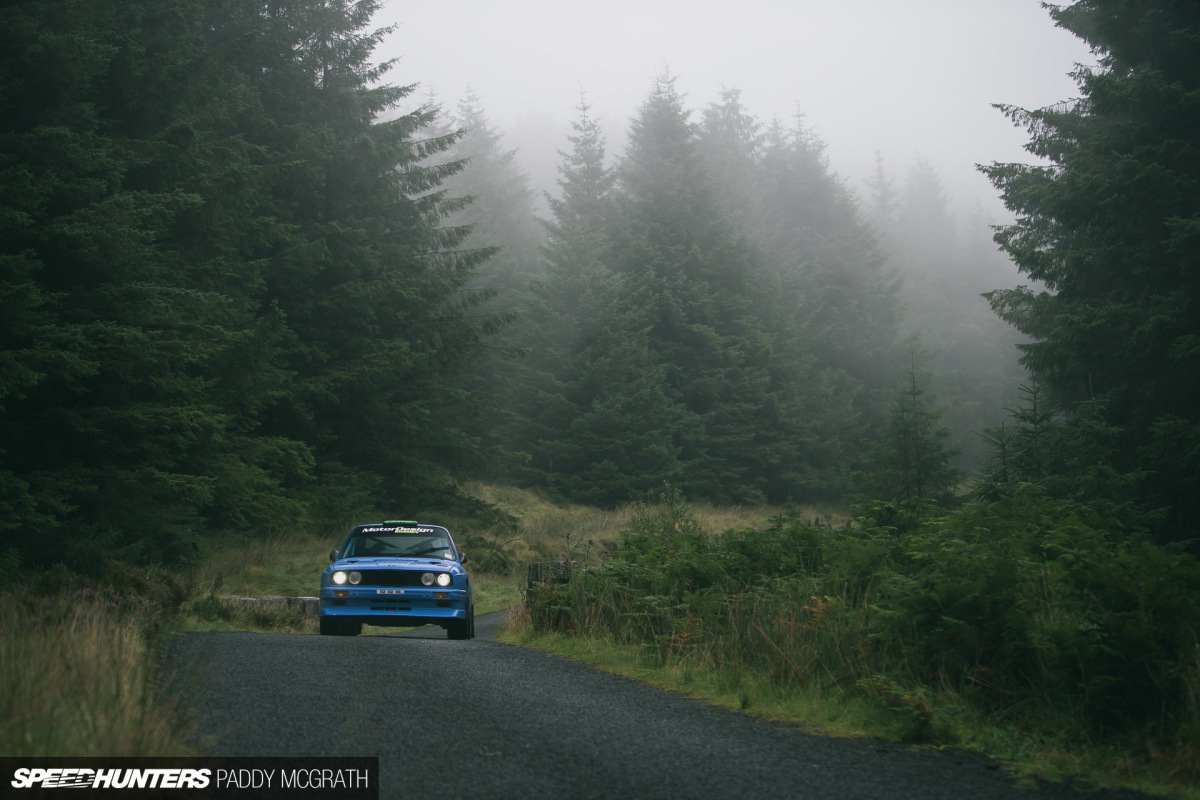 These cars aren't built to look good or to be a talking point, they are built to be driven fast with as little compromise as possible. Anyone who straps themselves in and closes the door, has to be aware that there's always the chance that you might never get out of that seat again. That's a fairly substantial risk by anyone's standards, but one that countless drivers and crews take every weekend the world over.
This isn't an attack, by the way, rather it's an appreciation. To pursue something with so much vigour and intent, that you're willing to accept the chance that you could lose your life in the process is dedication of the highest order. For me, it makes a lot of other sports look inconsequential and futile. I wonder how many soccer players would take to the field if faced with the same level of risk? I say that as a soccer fan, too.
All this has done is further my resolve and pledge to go further into the world of motorsport. It's long overdue.
Paddy McGrath
Instagram: pmcgphotos
Twitter: pmcgphotos
paddy@speedhunters.com
Cutting Room Floor