Overcoming The Odds
One of the most common debates in auto racing and sports culture itself is whether or not race car drivers are athletes.
Naysayers will argue that race car drivers are simply operating machines and shouldn't be considered athletes. But the physical strain, necessary reflexes and hand-eye coordination needed for success in auto racing argues otherwise.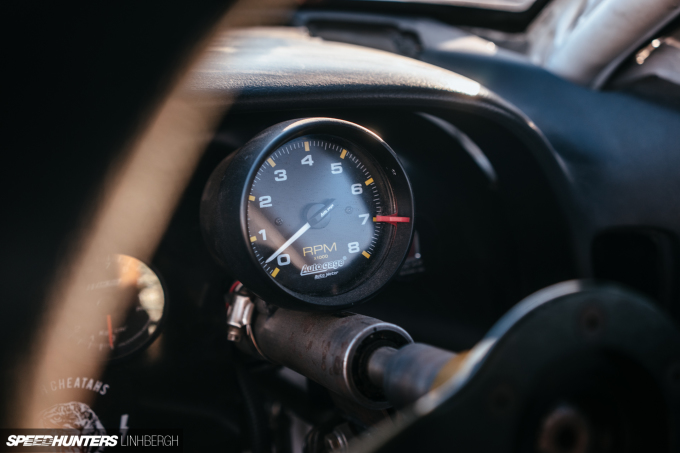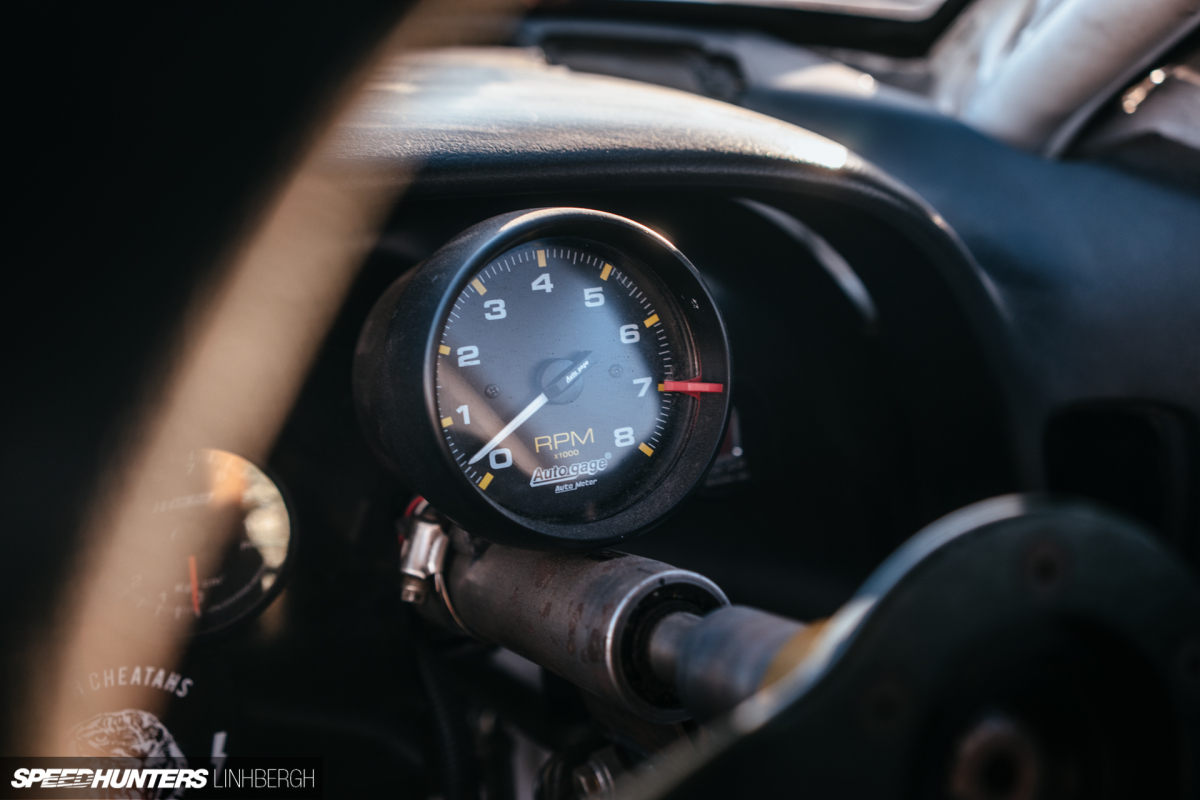 If you've ever driven or been a passenger in a race car for an extended period of time, or even turned in some laps at your local karting center, you've likely experienced the physical demands of motorsport. Driving a drift car is really no different. In fact, some might say it's one of the more physically demanding forms of motorsport out there.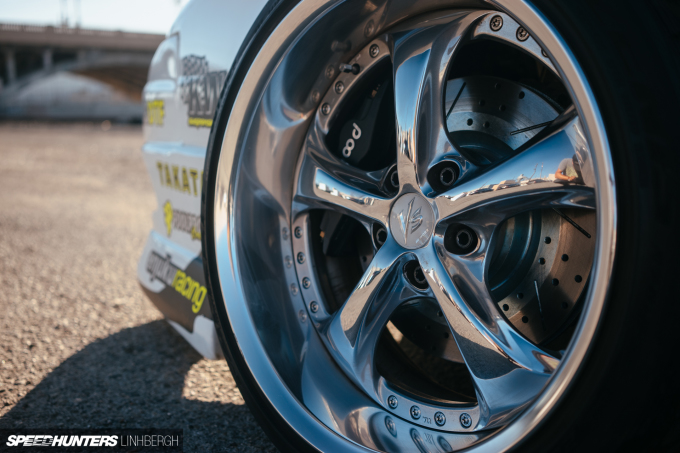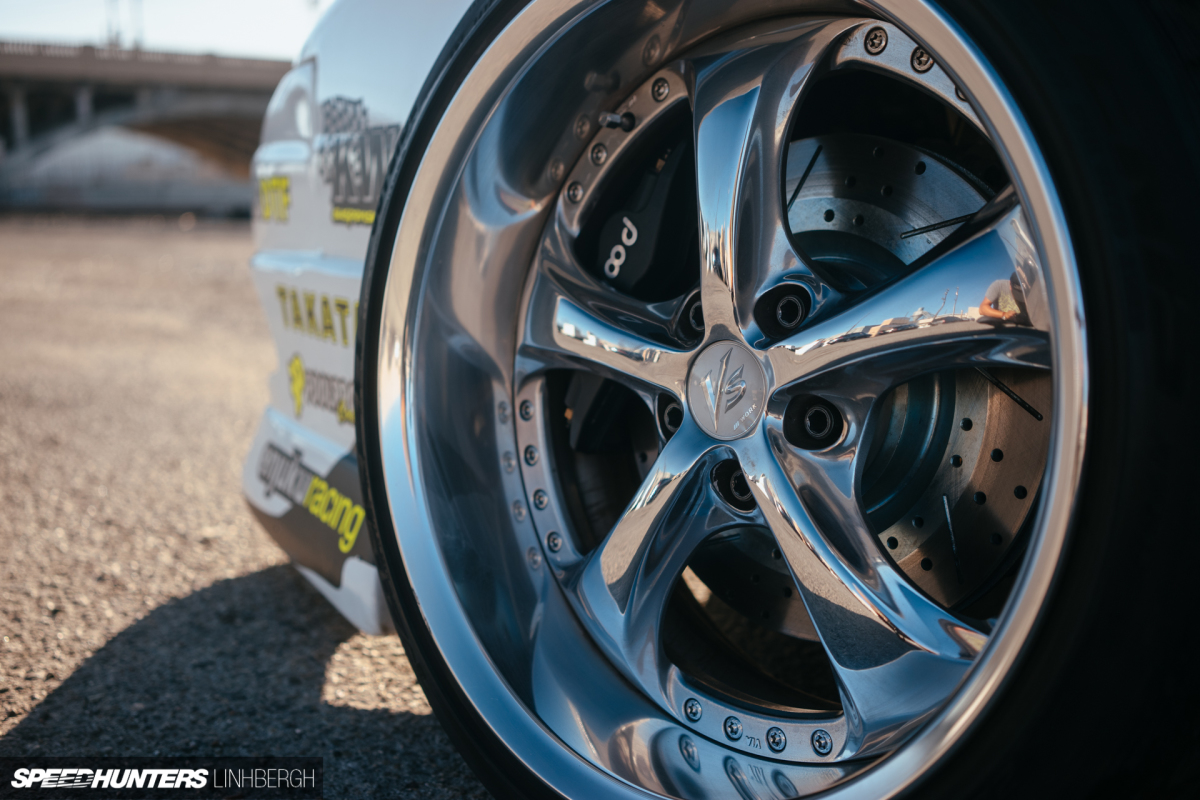 Between operating the gas pedal, brake pedal and clutch pedal, yanking the e-brake, and steering and counter-steering in rapid succession, the cockpit of a drift car can be a chaotic place. And that's before you even get to the g-forces throwing you around.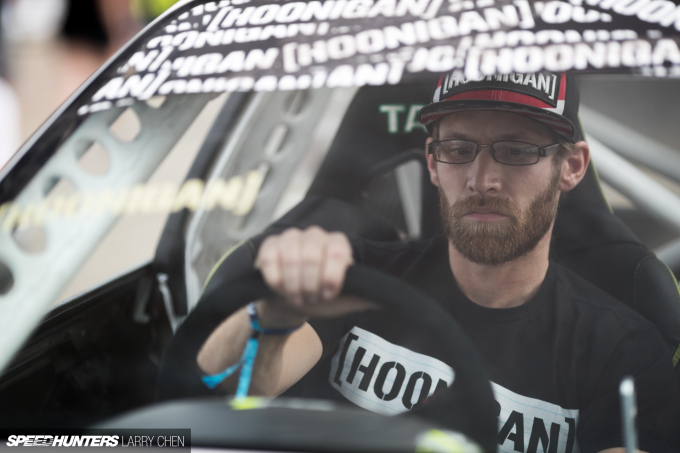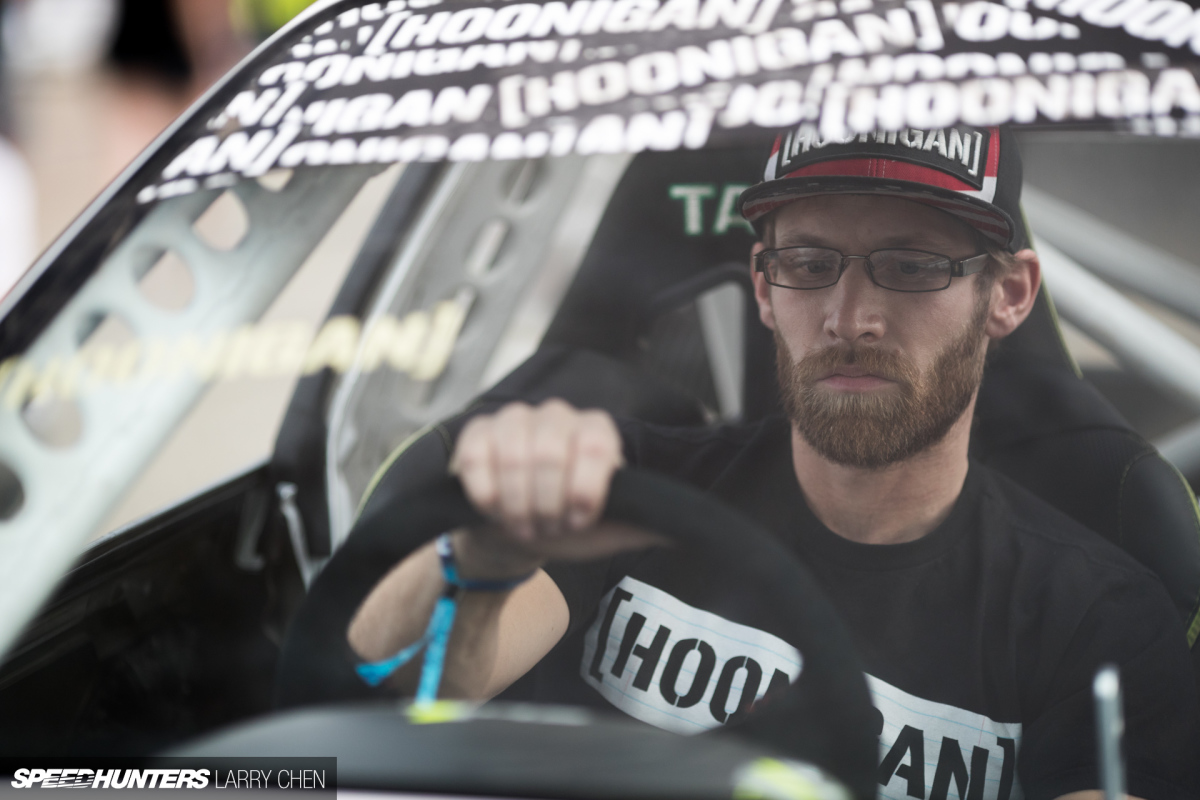 Rob Parsons is a guy that knows about the physicality of drifting first-hand. In addition to being an experienced drifter as well as a drifting judge in his native Canada, Rob was also hooked on other forms of wheeled competition including BMX and dirt bikes.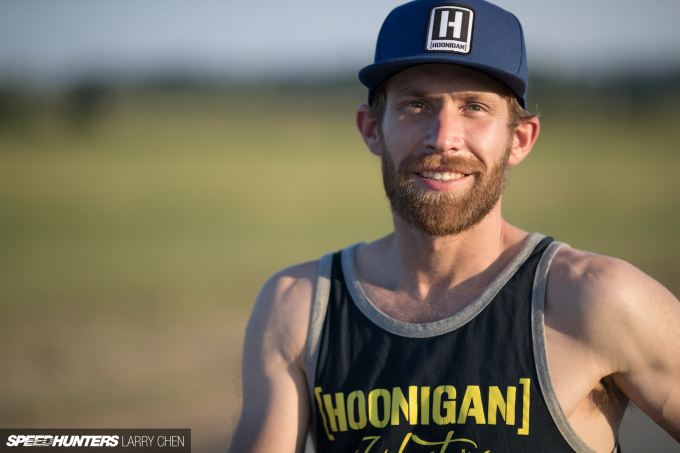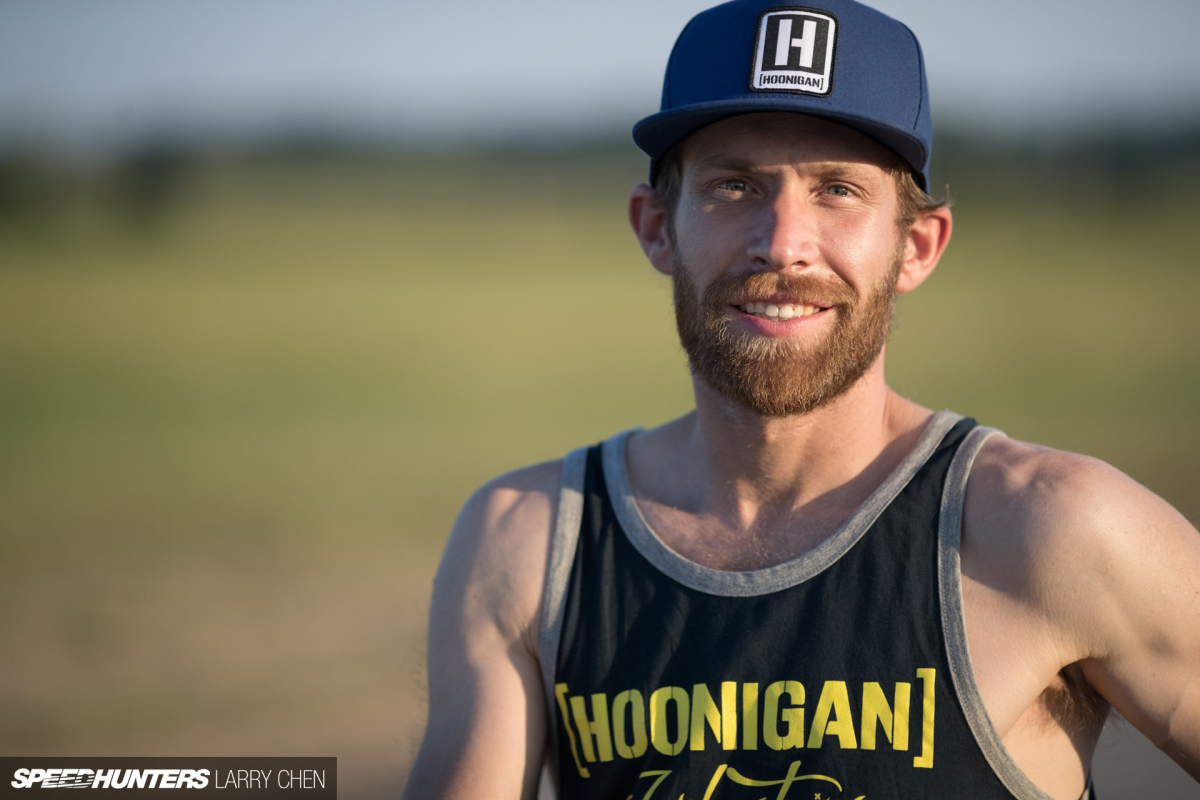 And it was during a dirt bike session one day in 2011 that Rob's life changed forever. He experienced a mishap during a jump and the resulting impact not only shattered his legs, it severed his spine and punctured a lung.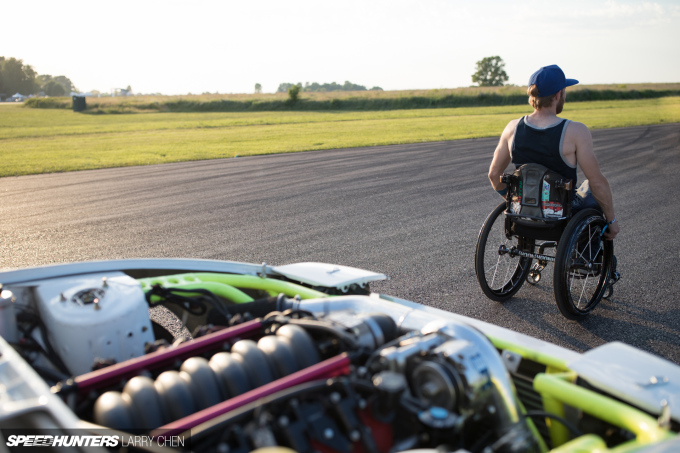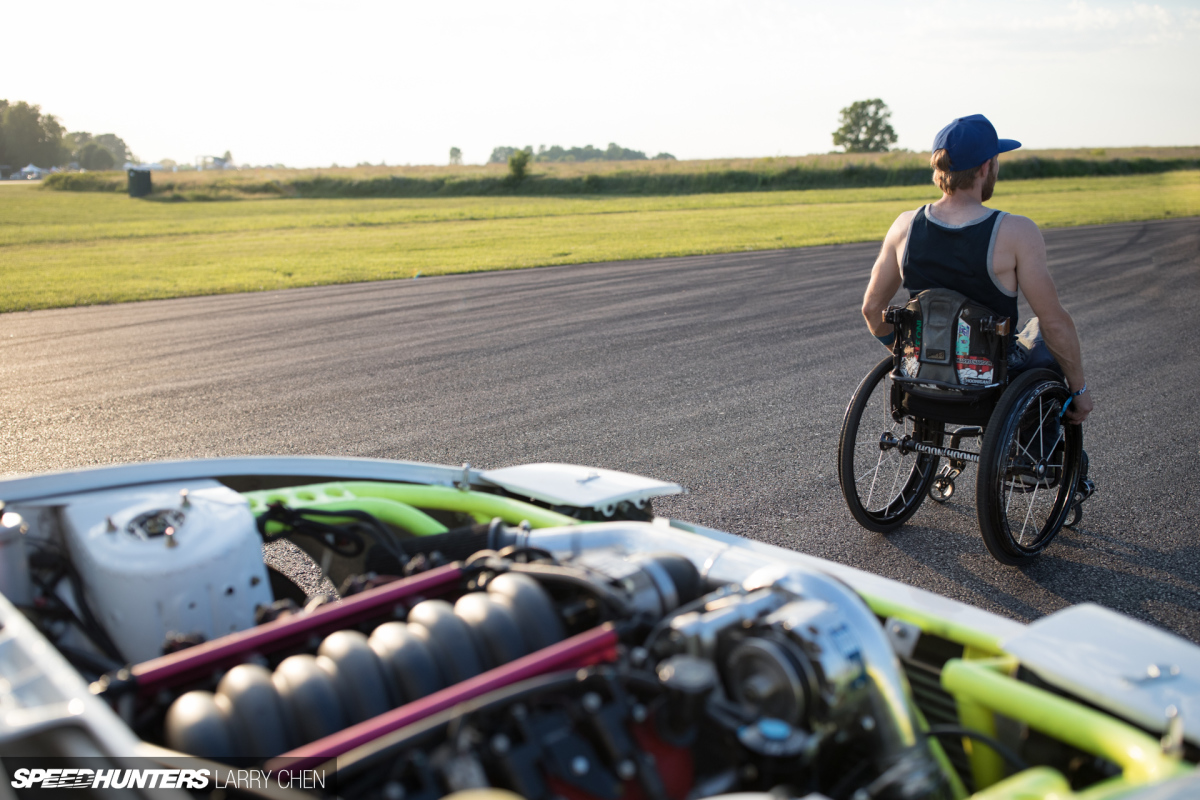 There was question about whether Rob would even survive, but after months in the hospital fighting deadly infection and trying to regain strength, he pulled through. But he no longer had the use of his legs and would be confined to a wheelchair for the rest of his life.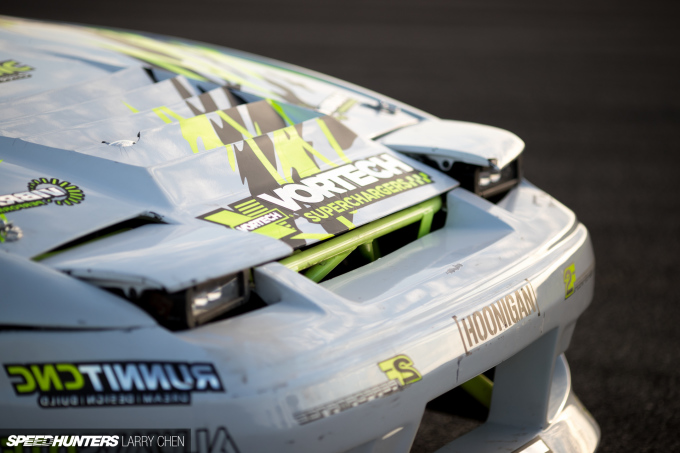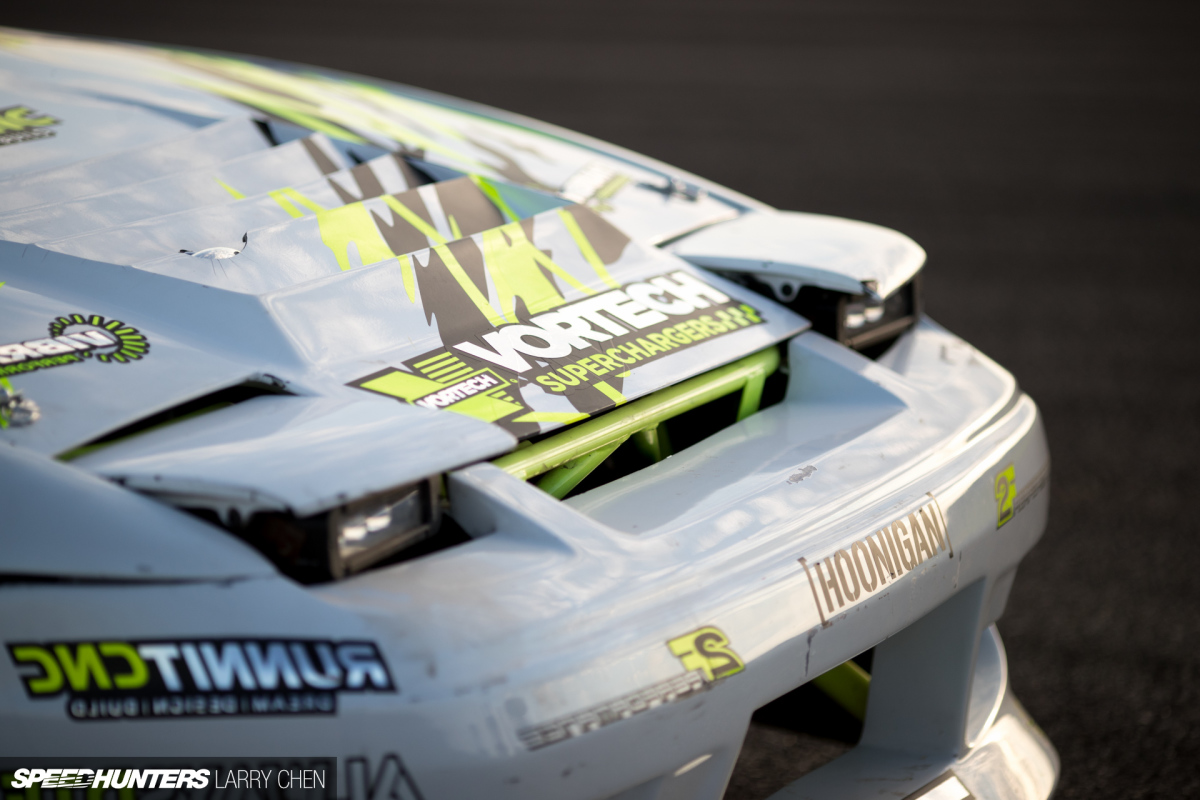 While this was a devastating injury – particularly for someone who had lived such an active lifestyle – Rob was confident he could overcome the hand he was dealt. He was grateful to be alive and the last thing he wanted to do was give up the things he was passionate about – including drifting.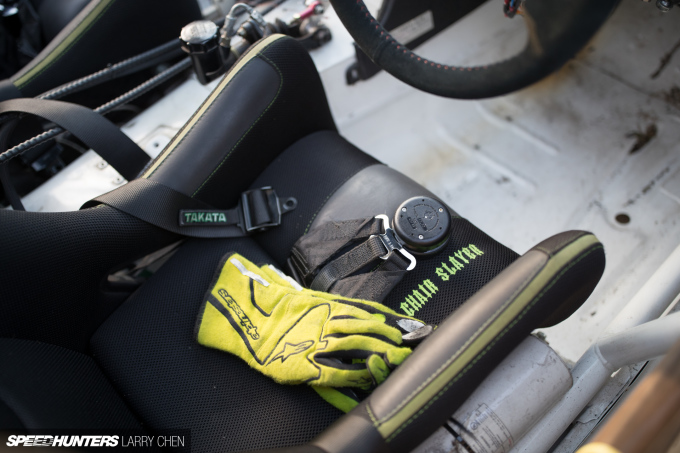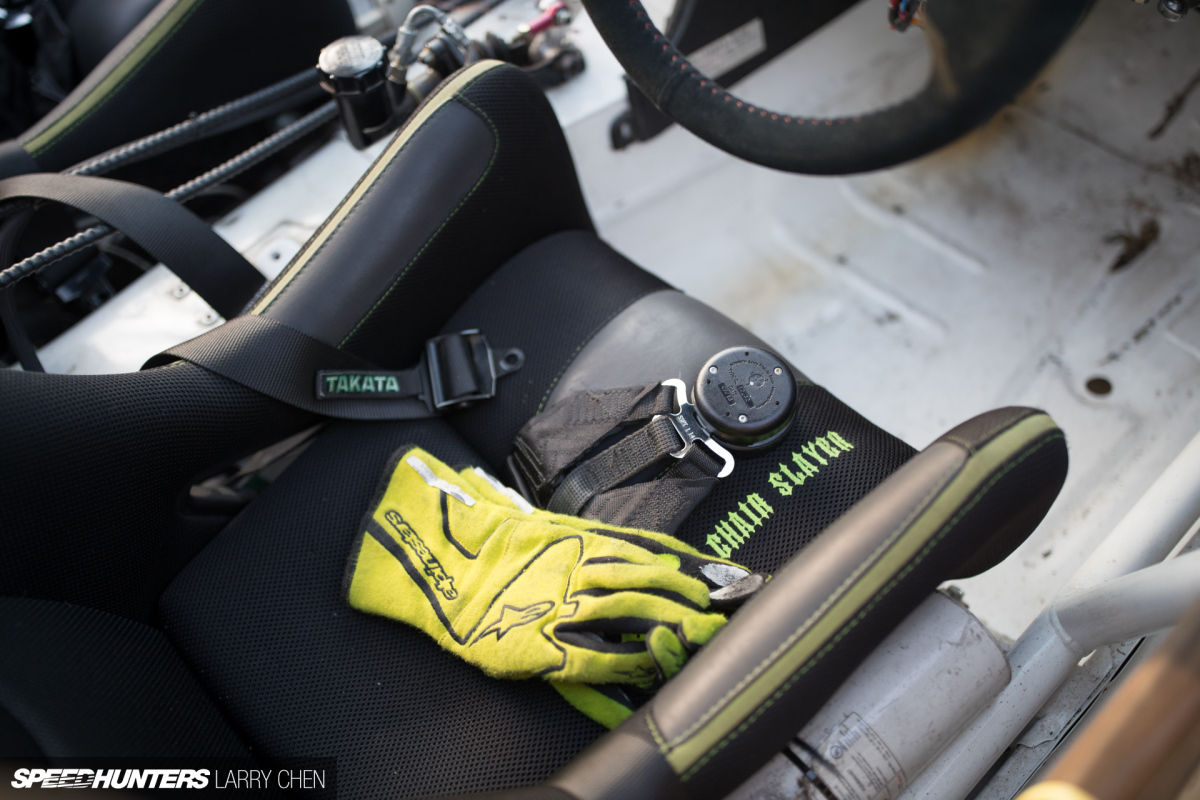 Before he was even out of the hospital, Rob began thinking about the ways he could get back into a drift car. And his day job as a fabricator and familiarity with 3D CAD software certainly helped when it came to designing a system where he could drift without the use of his legs.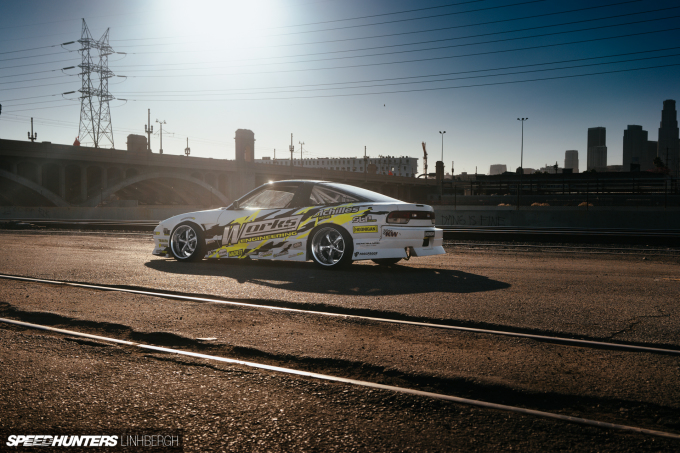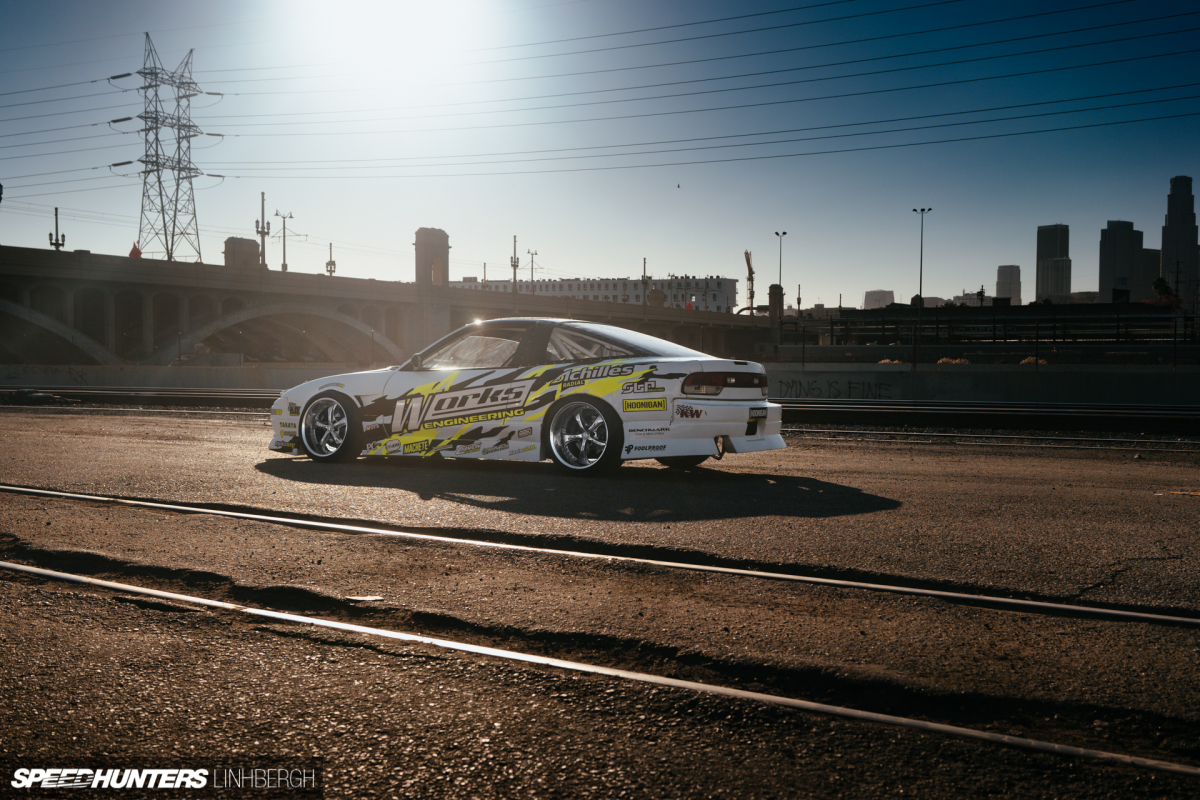 Rob knew the ability to drive a normal car by use of hand controls was perfectly doable, but being able to drift (and drift well) with a similar system was going to be a big challenge. But he welcomed it.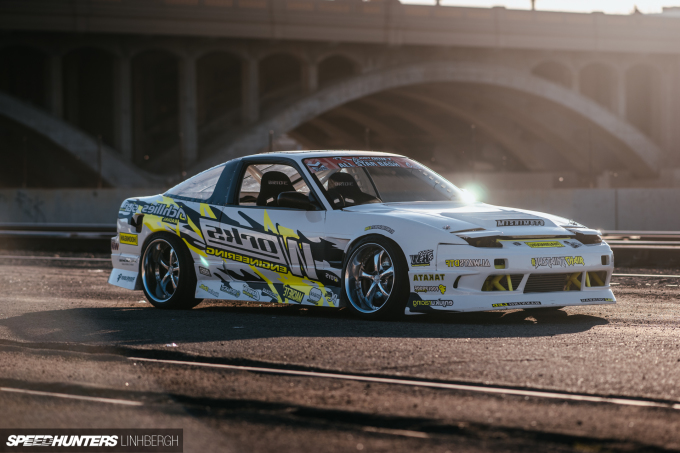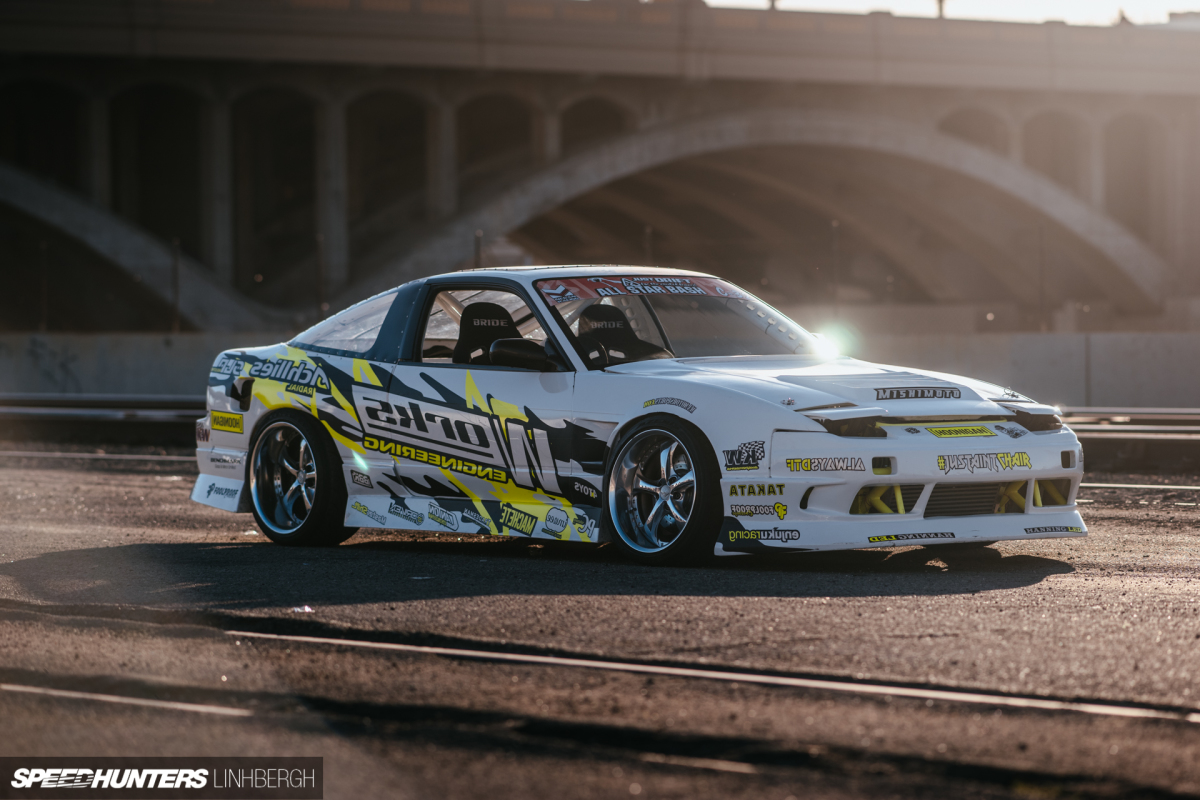 Using a 1991 Nissan 180SX as his base, Rob set about building one the most unique drift cars on the face of the earth – all with the help of dedicated family members, drifting friends and sponsors who were inspired by his story.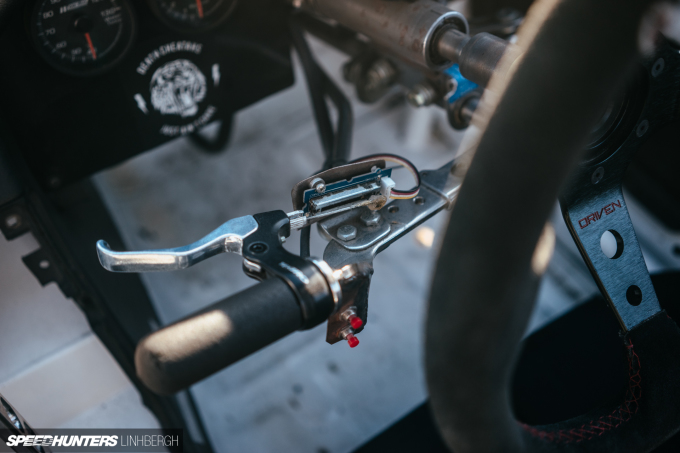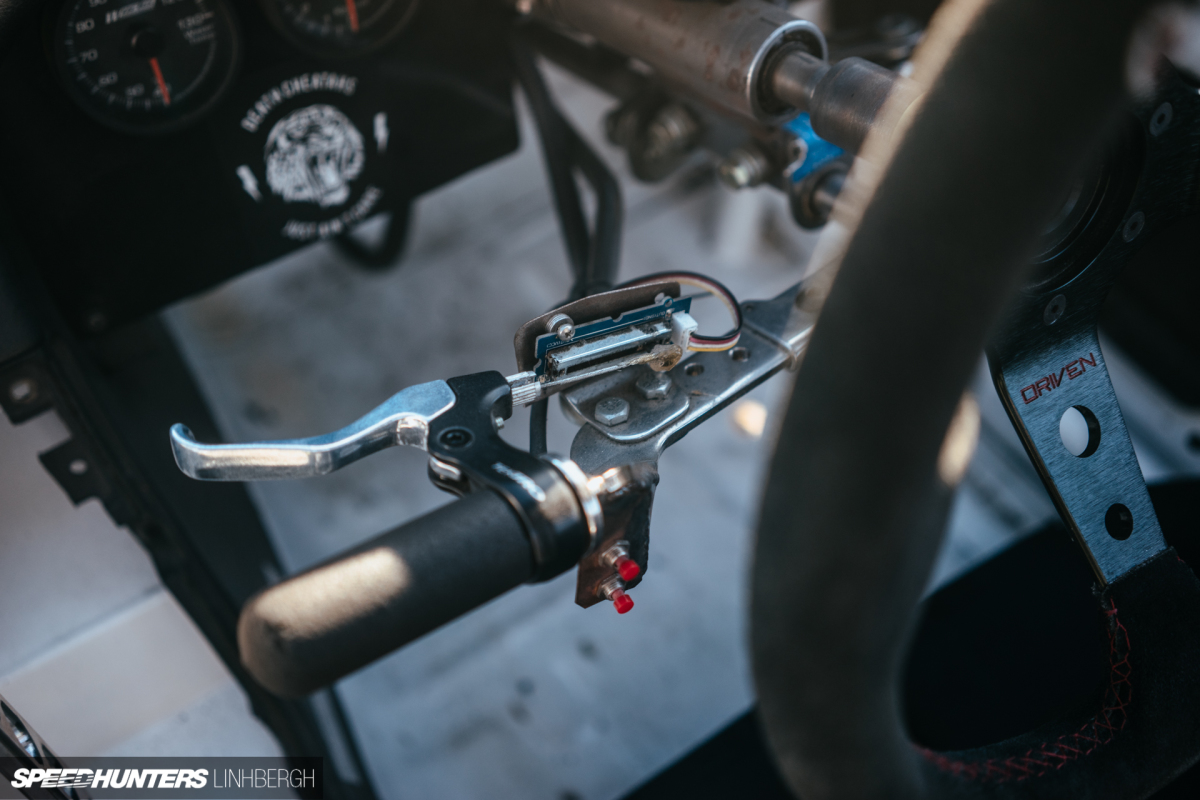 Getting the throttle and brakes to operate via hand controls was simple enough with the addition of motorcycle style inputs. A hydraulic hand-brake would be easy for Rob to use as well.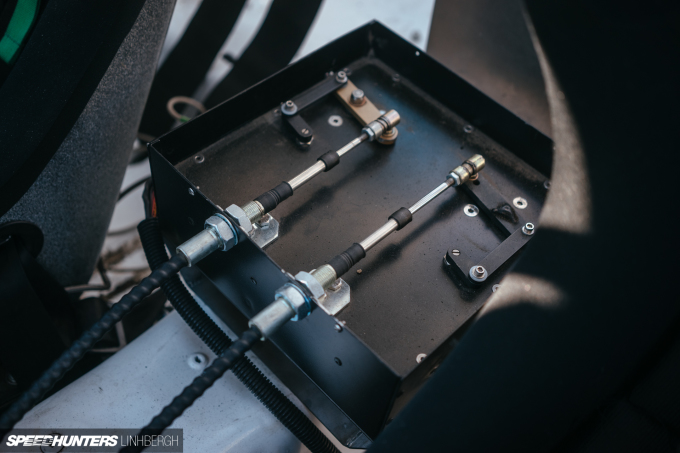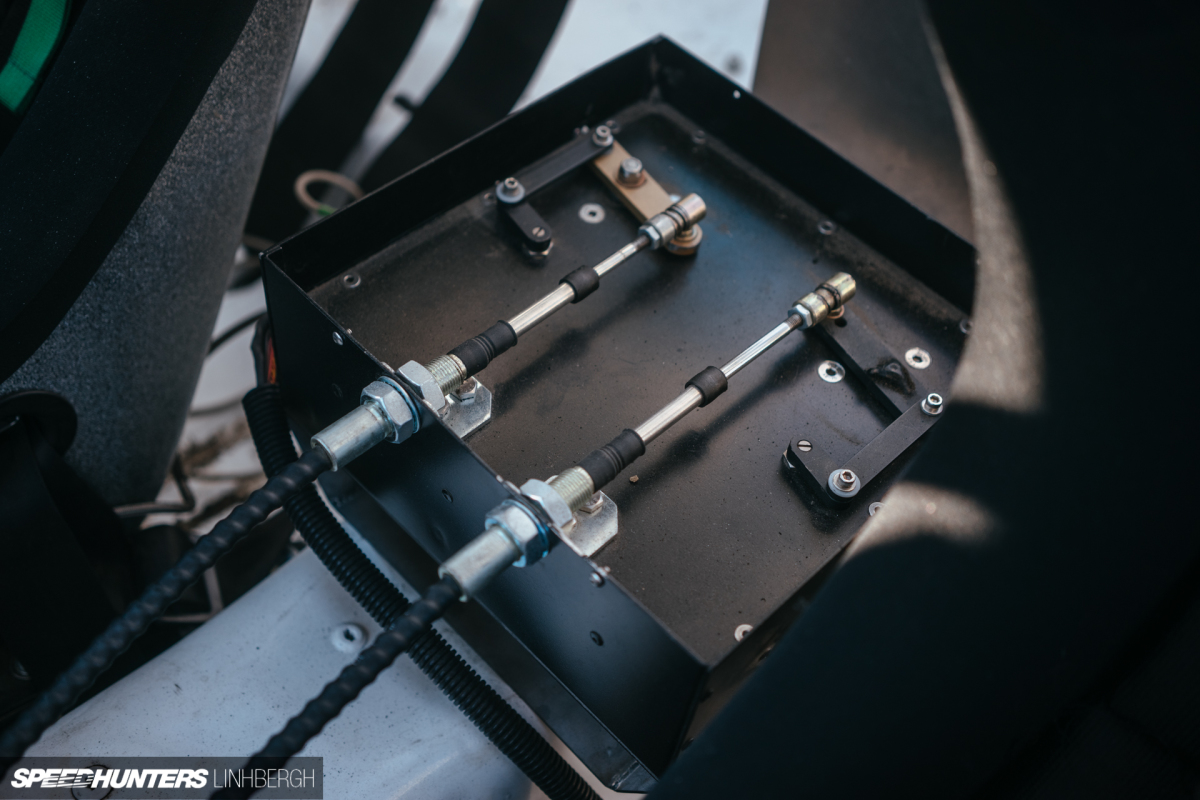 Throttle, brakes and a steering might be enough for the occasional controlled powerslide, but Rob wanted to drift, just as he did before the injury. That would require some clever engineering.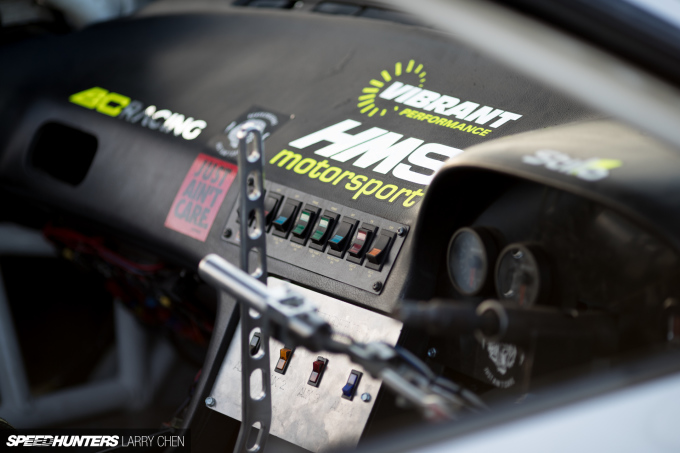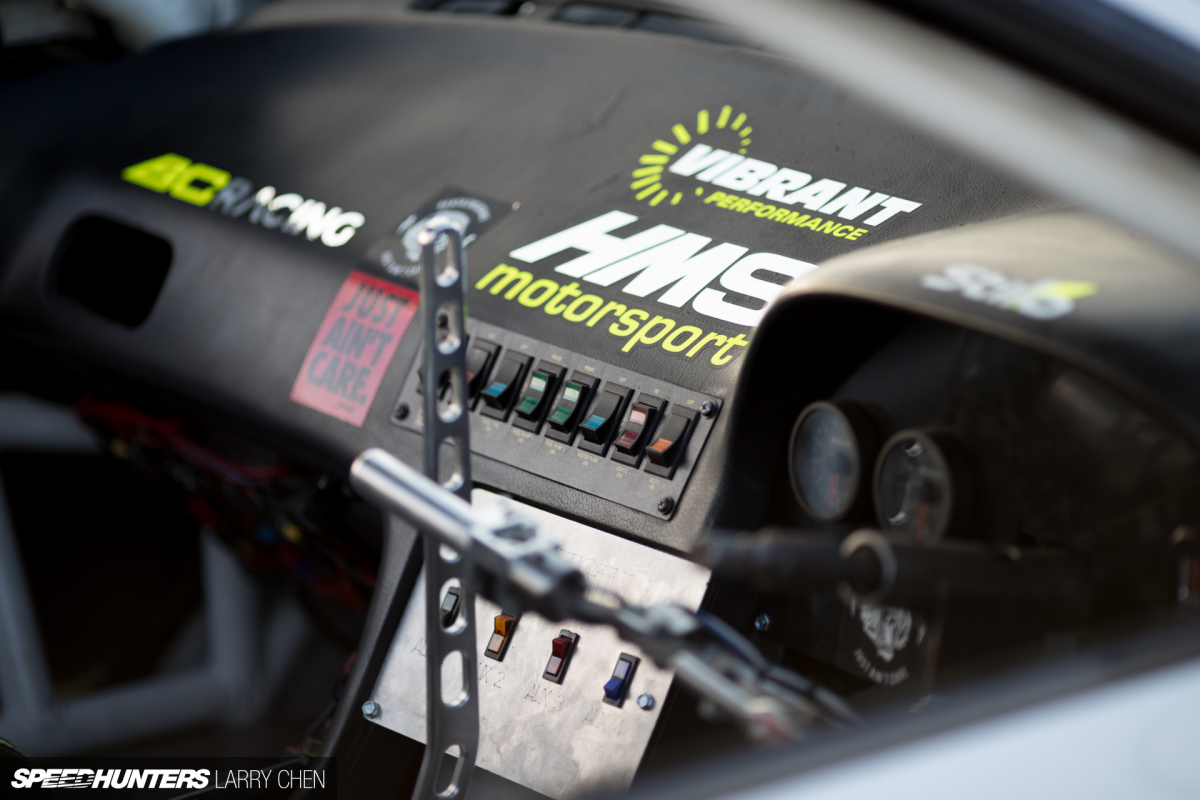 The real challenge would come with clutch and shifter operation, two areas that aren't needed for driving a normal road car, but absolutely critical when it comes to drifting at a high level. Not only would Rob need to operate the clutch and gearbox by hand, he'd need to do so with precision and quickness.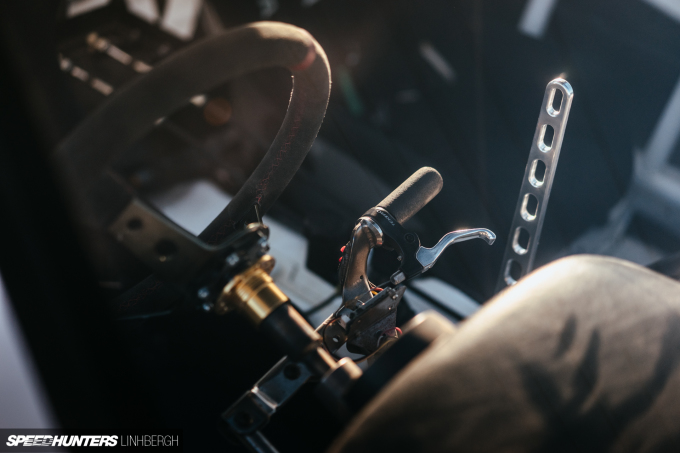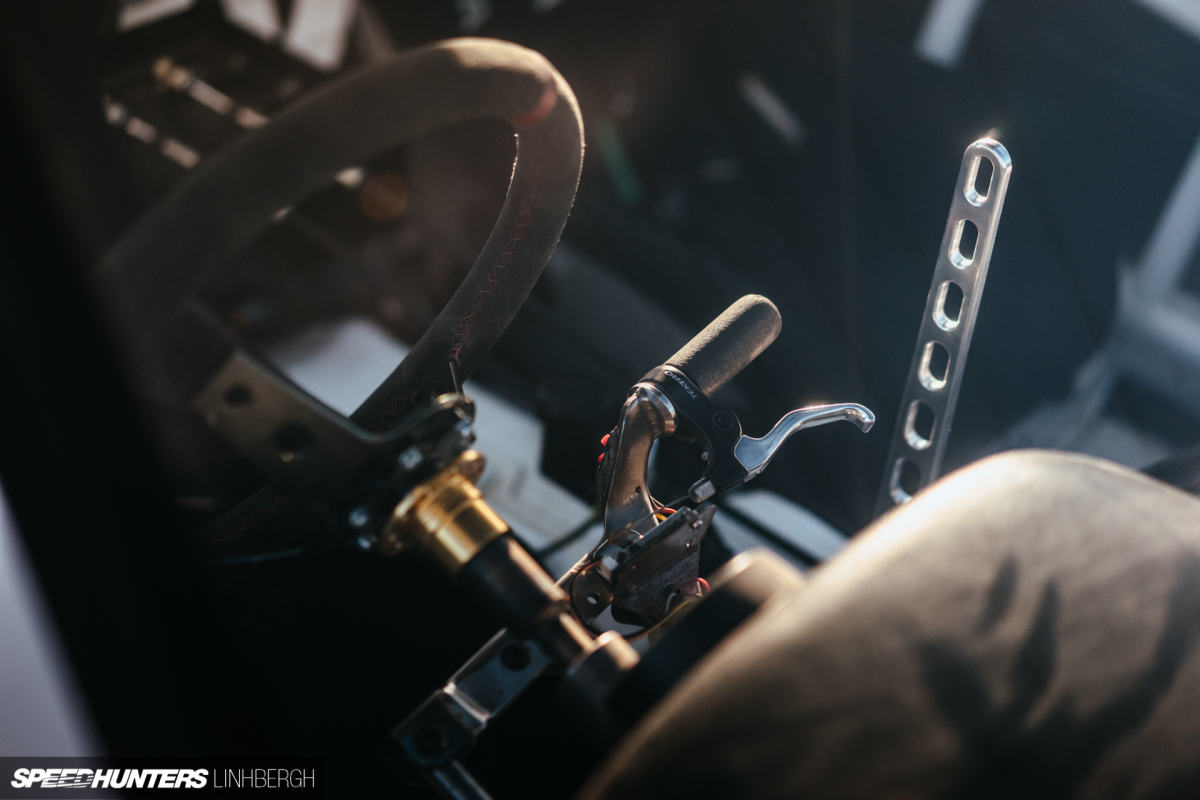 To allow the rapid clutch kicks and gear changes needed during drift, Rob engineered a brilliant setup where a hand lever hydraulically engages the clutch in seamless fashion. Meanwhile, a Mastershift electronic paddle system allows for lightning-quick hand gear changes from the T56 transmission.
Hand Built, Hand Operated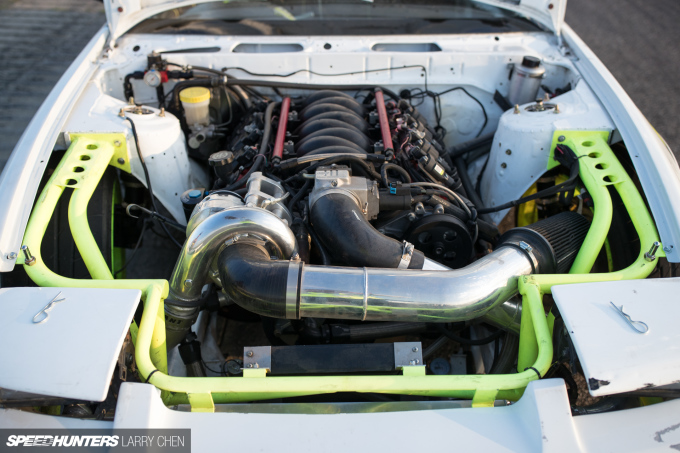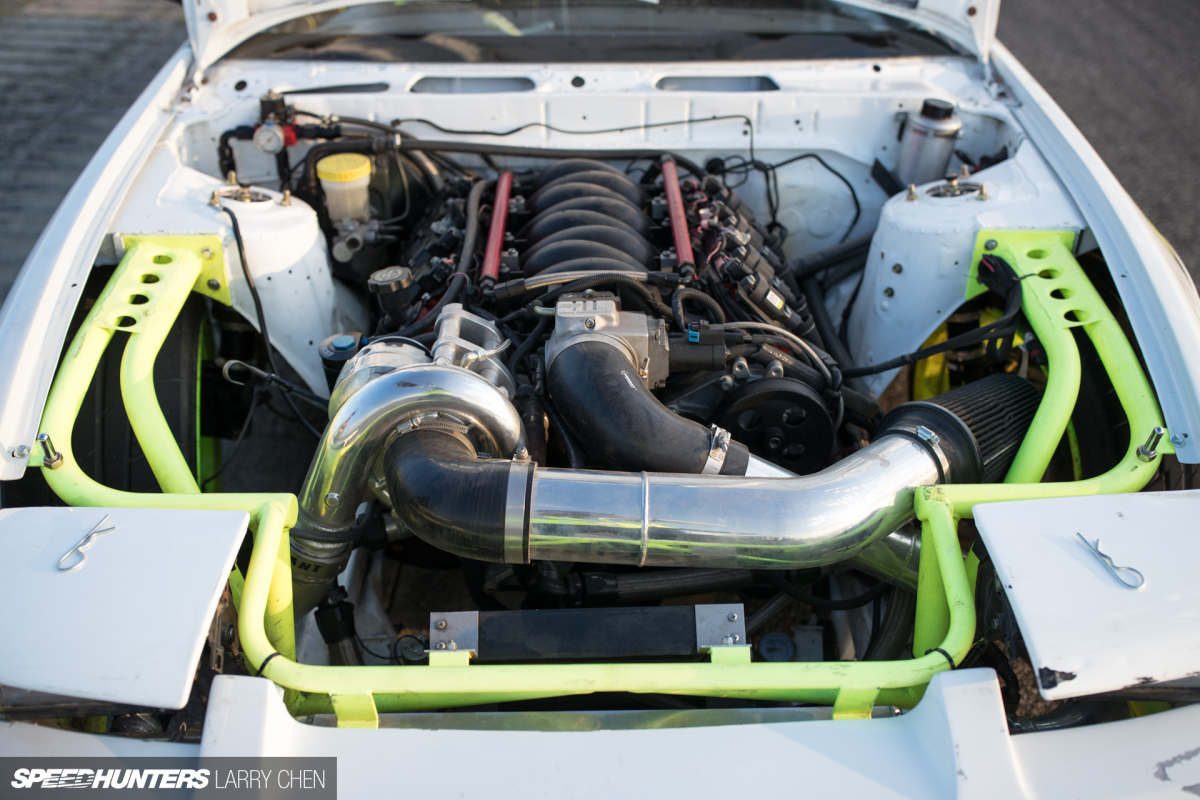 With the challenge of the hand controls figured out, the rest of the build was pretty straightforward. Up front sits a 5.7-liter LS V8 from Schwanke Engines, chosen for its ample supply of torque and widespread parts availability.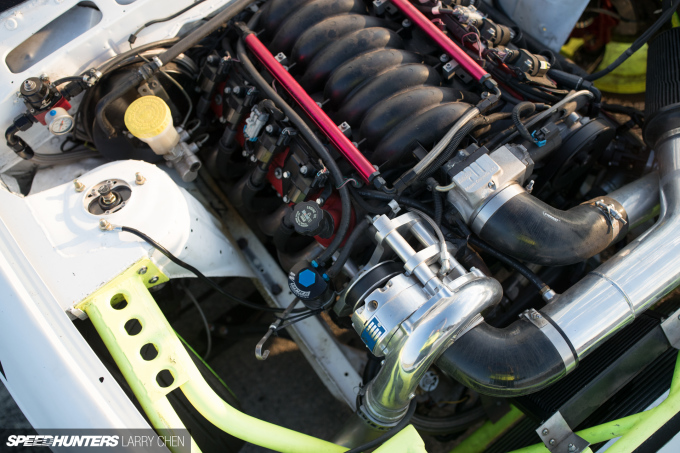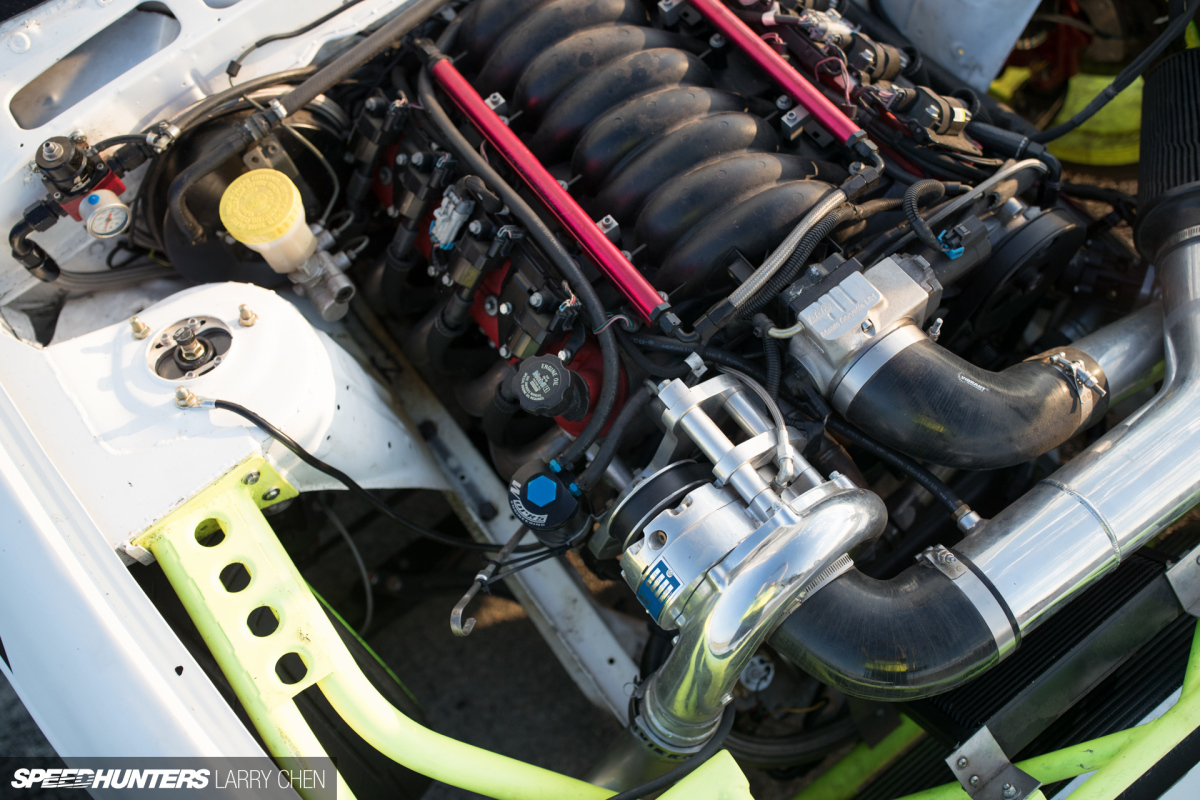 The V8 is fed by a V-1 Ti supercharger from Vortech, one of the many companies and brands that have jumped on board to help Rob realize his goal.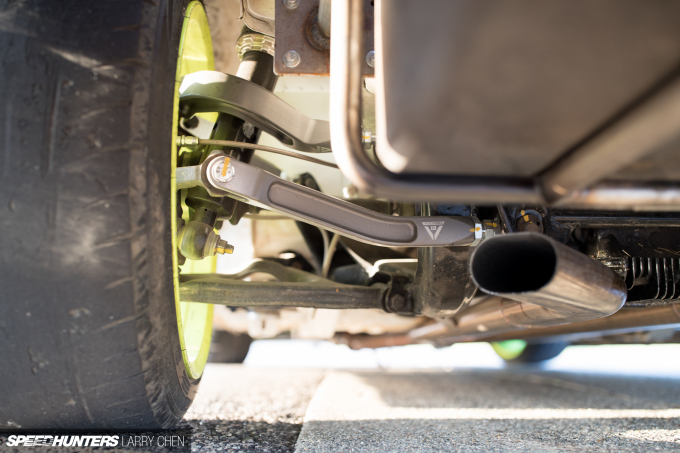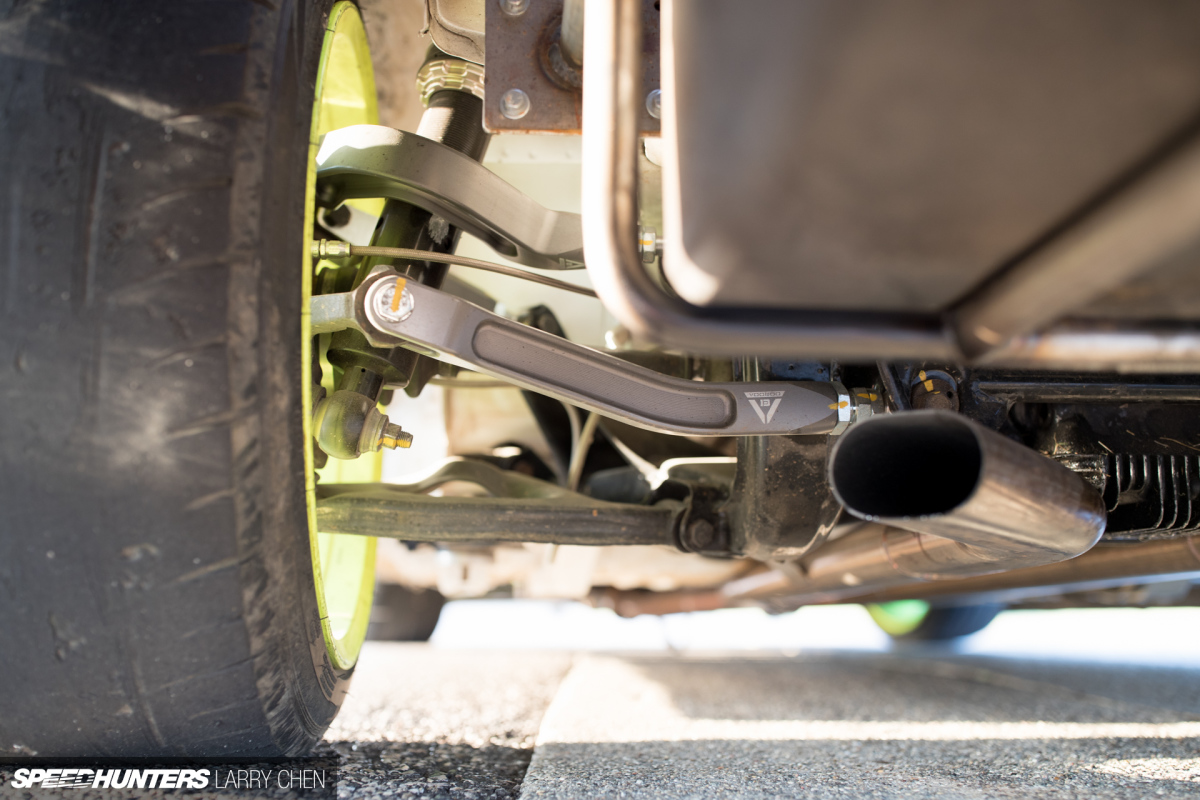 Underneath lies the usual assortment of drift car chassis and suspension upgrades, including upgraded knuckles, extended control arms and a set of custom-valved BC coilovers.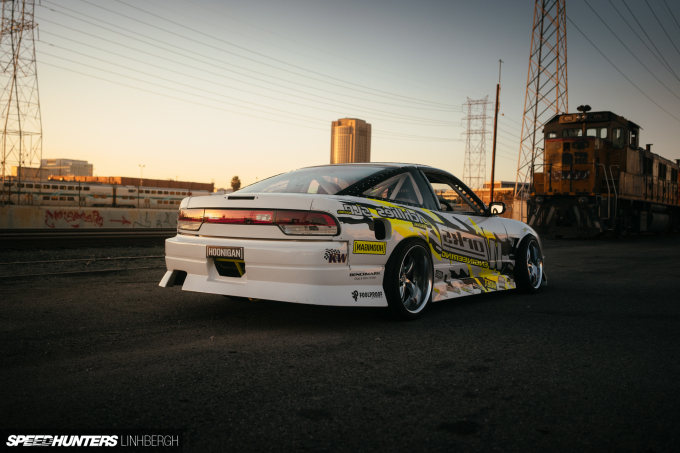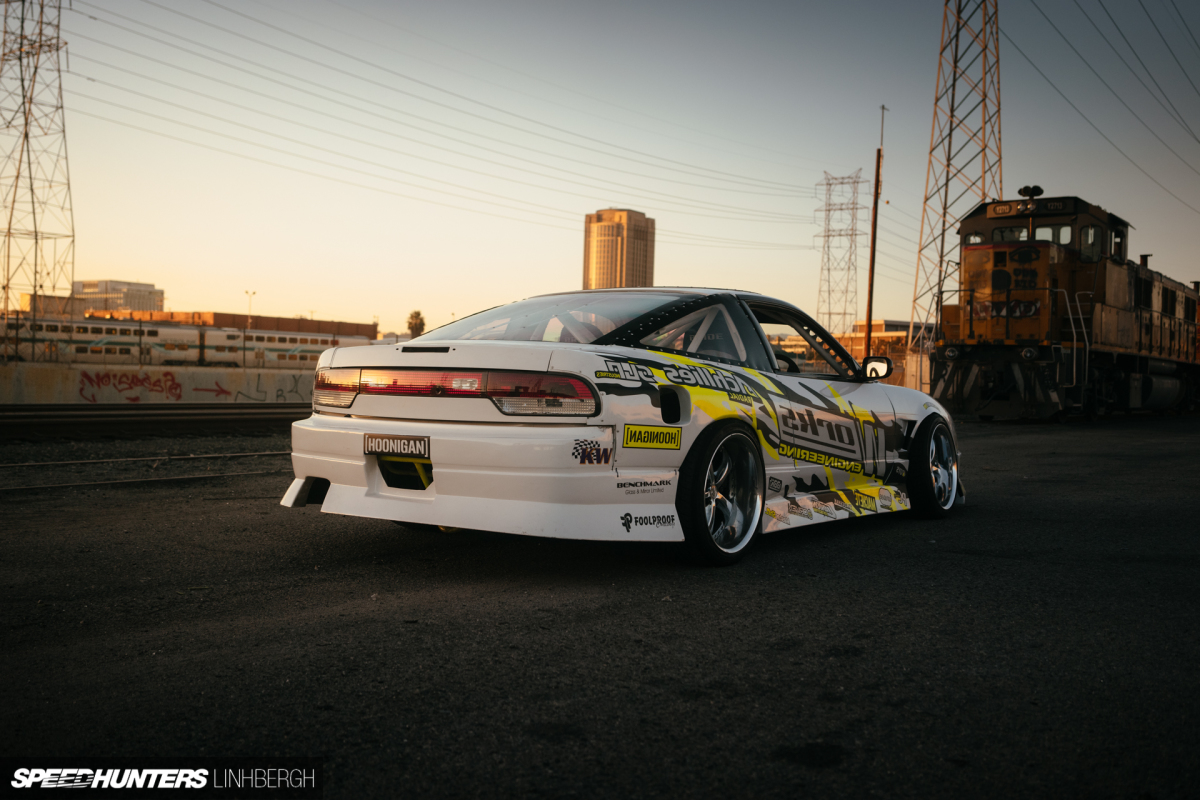 Outside, the 180SX has been fitted with a 2F Performance body kit, and a set of Origin wide fenders. As with most drift cars, the wheels and tires get changed around often.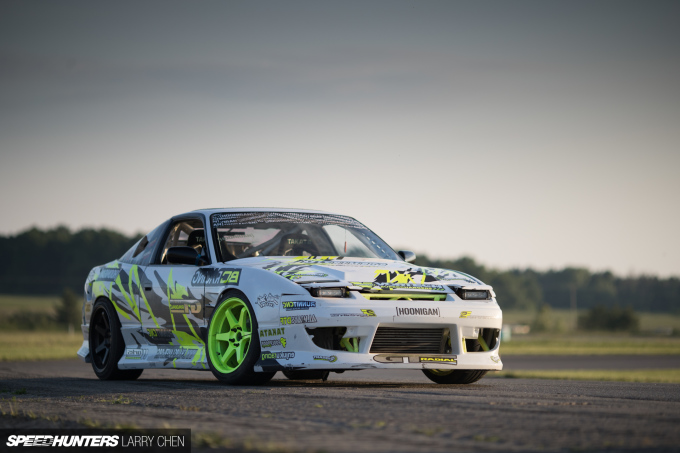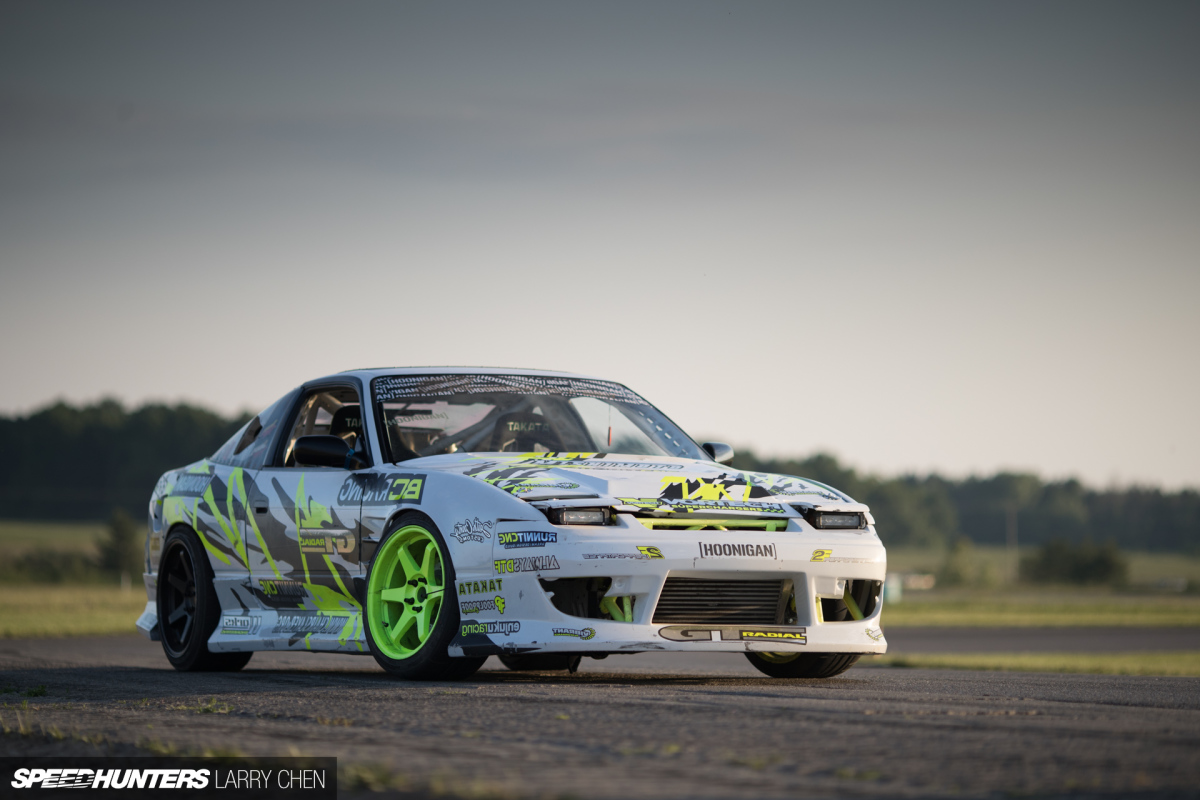 Up front, a vented D-Max hood makes for a more aggressive front face, and the whole body is set off by a custom livery designed by The Machete Group.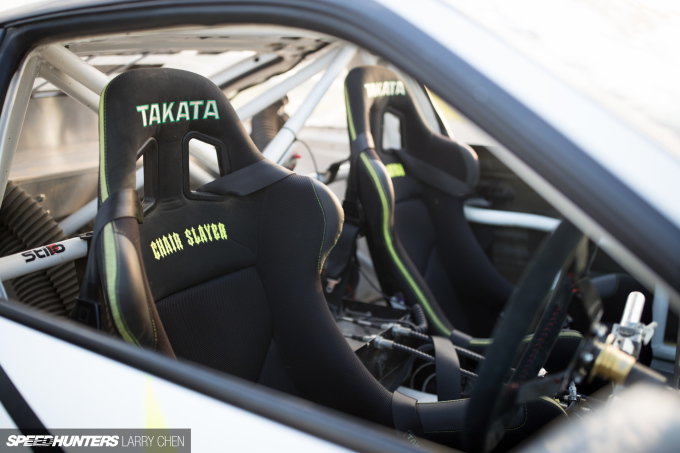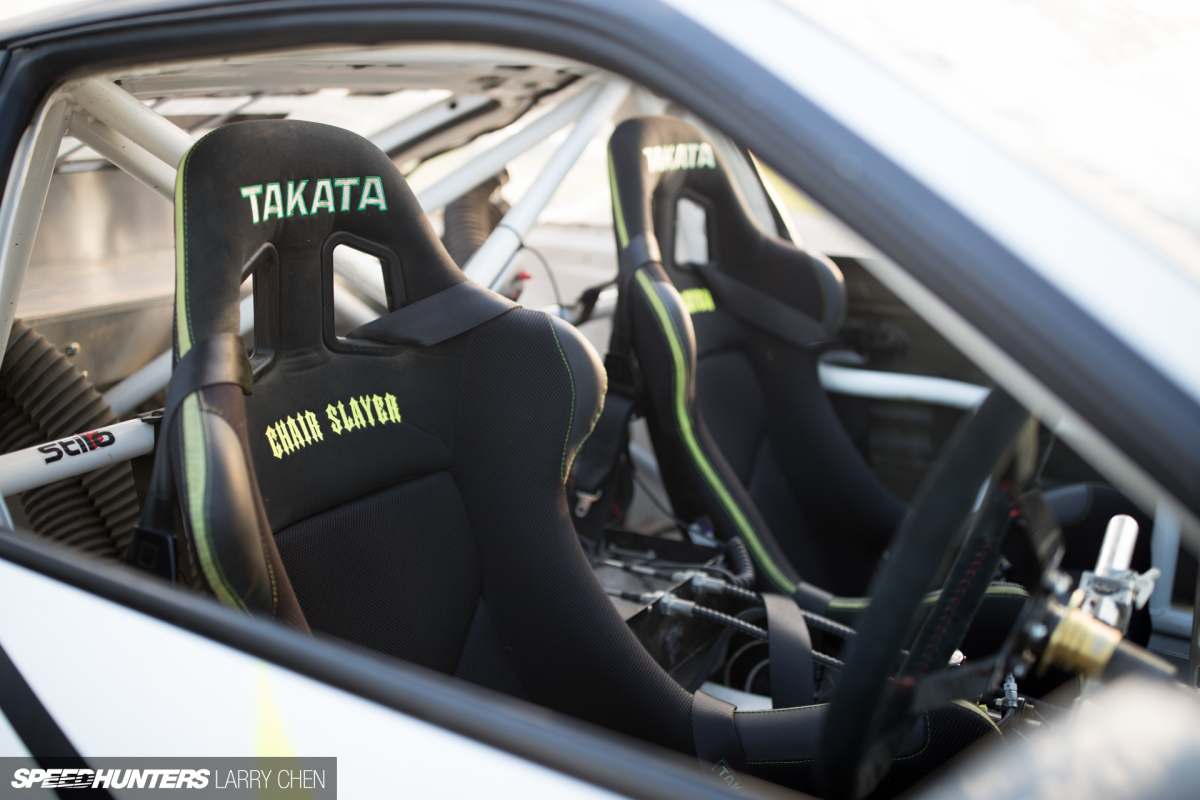 Seeing the car at an event, Rob's 180SX looks much like any other S13 drift car. And peeking inside it's probably things like the roll cage or Takata seats that might first catch your eye. It's only when you look closer that you see just how unique it is.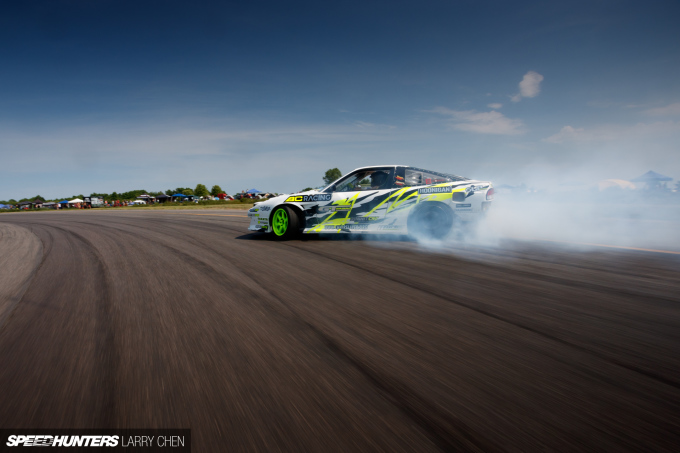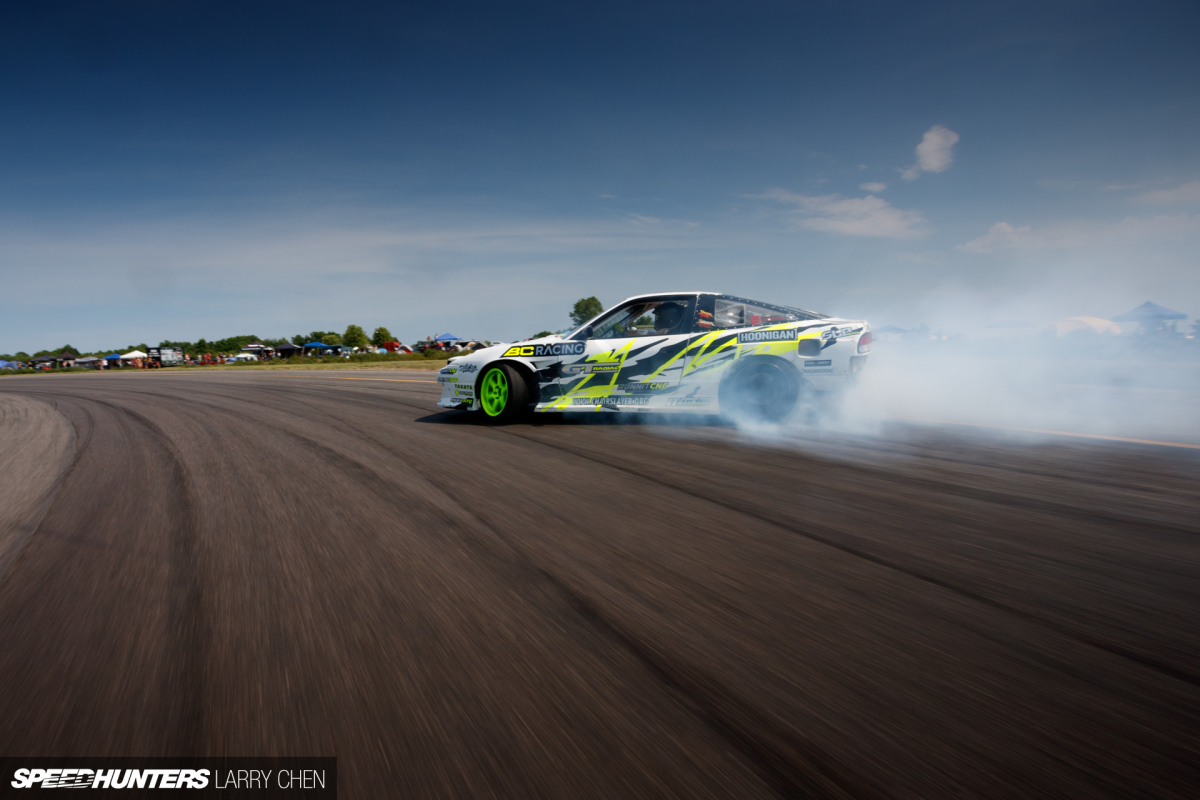 After getting accustomed to the new control system and the idea of drifting without using his feet, Rob was able to drift the car not just on a fun level, but on a competitive level as well. From there he's never looked back.
And if you'd like to see how it all works, don't forget to check out the Chairslayer video from last year where you can see both Rob and the car in action.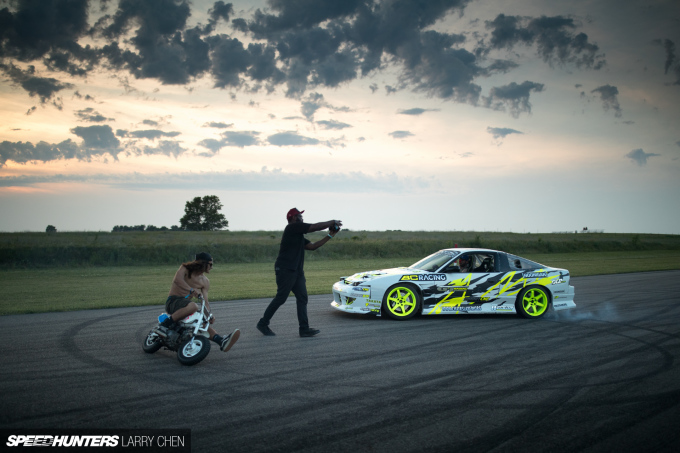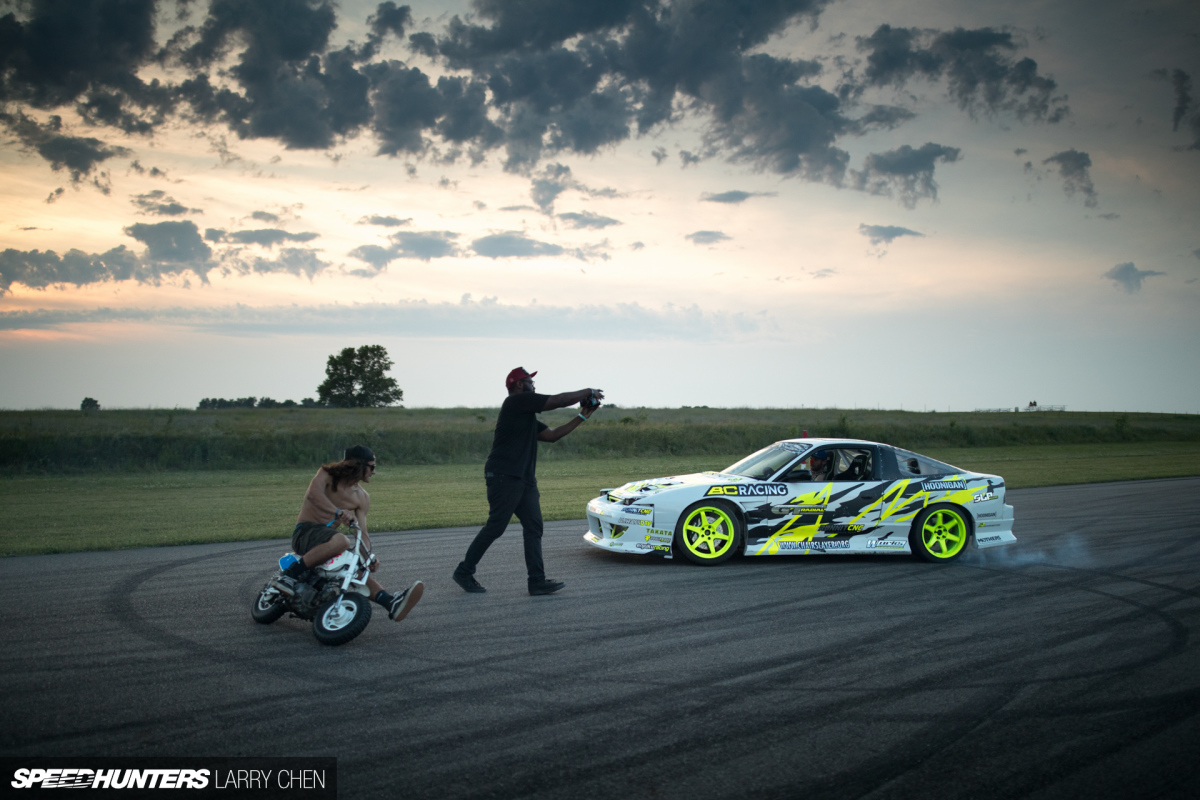 Best of all, Rob didn't just the build the car to show that he can drift again, he's started a Chairslayer program that gives wounded veterans and other disabled driving enthusiasts the chance to get behind the wheel of the Nissan and have some fun. He's also had a lot of fun watching his drifter buddies hop in and try to get a feel for the unusual hand controls.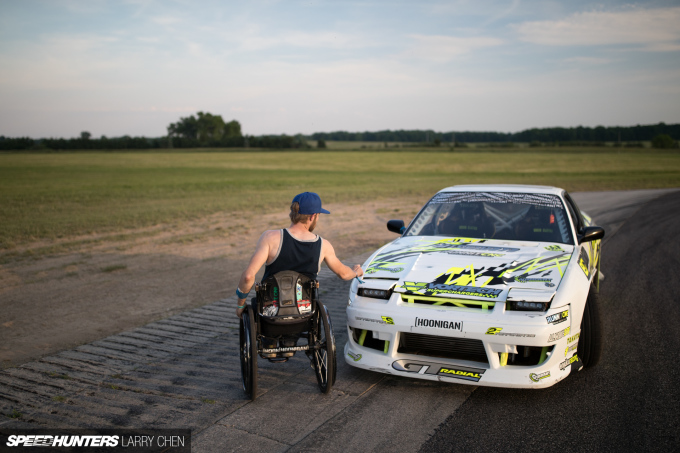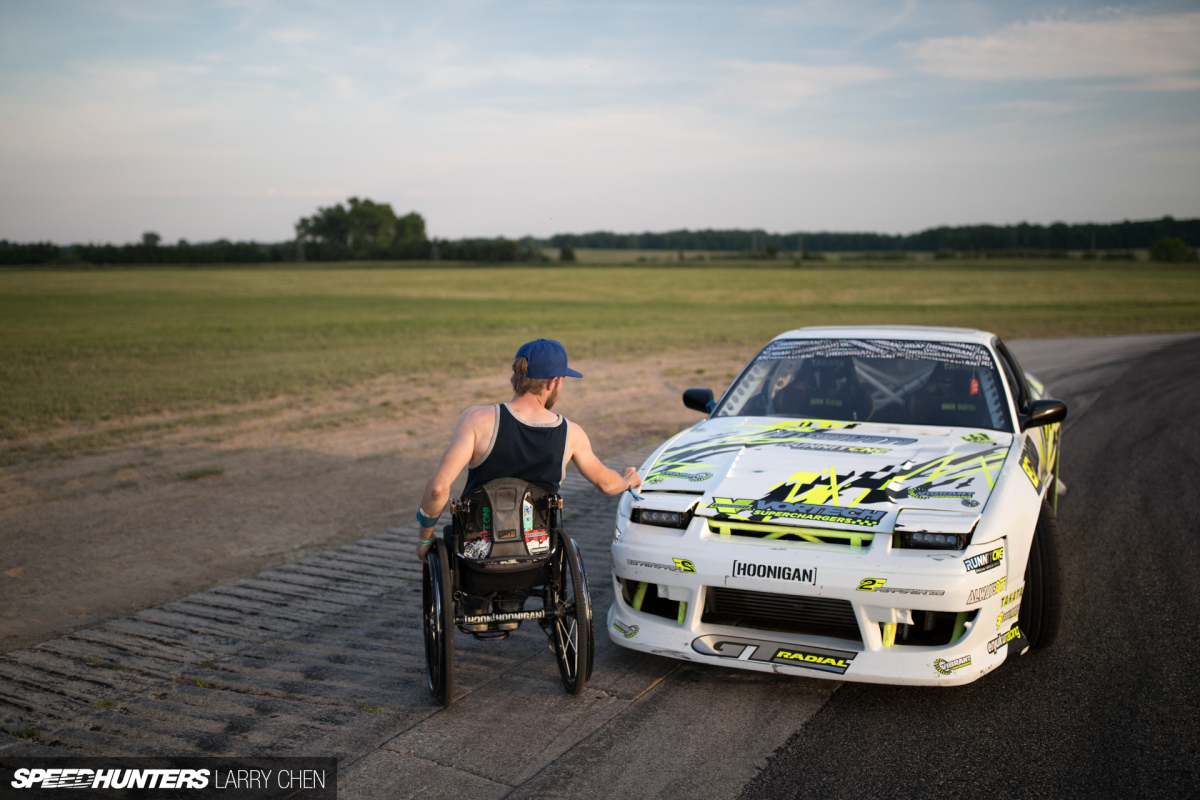 We use the word 'inspiring' a lot to talk about cars, but in Rob's case the word goes far beyond automobiles. With some trick engineering and a whole lot of spirit, Rob has built something that many thought couldn't be done. And no matter your level of interest in cars or motorsport, it's impossible not to feel good about that.
Mike Garrett
Instagram: japanifornia
mike@speedhunters.com
Photos by Larry Chen
Instagram: larry_chen_foto
larry@speedhunters.com
Additional Photos by Linhbergh