When the guys at Naito Auto Engineering asked me to stop by their shop so that we could discuss a few future projects, I really had no idea what to expect. The only contact information I had received beforehand was an email address and a phone number that I could reach them at.
After exchanging a few brief messages, I quickly found myself on the Tokyo Metro heading towards the Naito shop. Being relatively close to where I live, I was wondering if it was going to be like a typical garage that you would find in Tokyo – jam-packed in a small location with an unprecedented amount of cars for the area, tools all over the place, and a small office hiding somewhere in the midst of it all.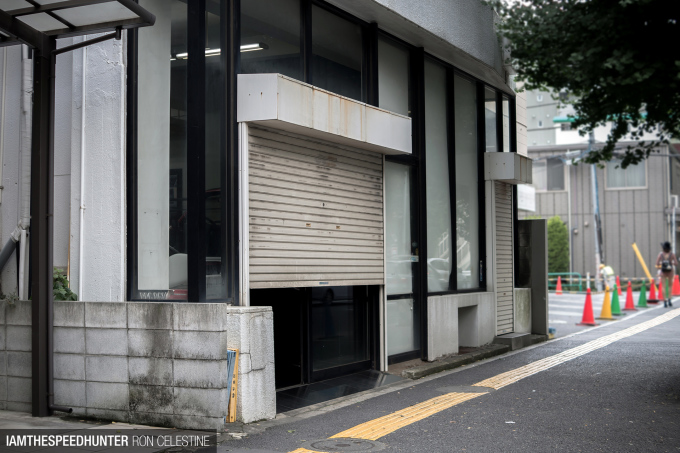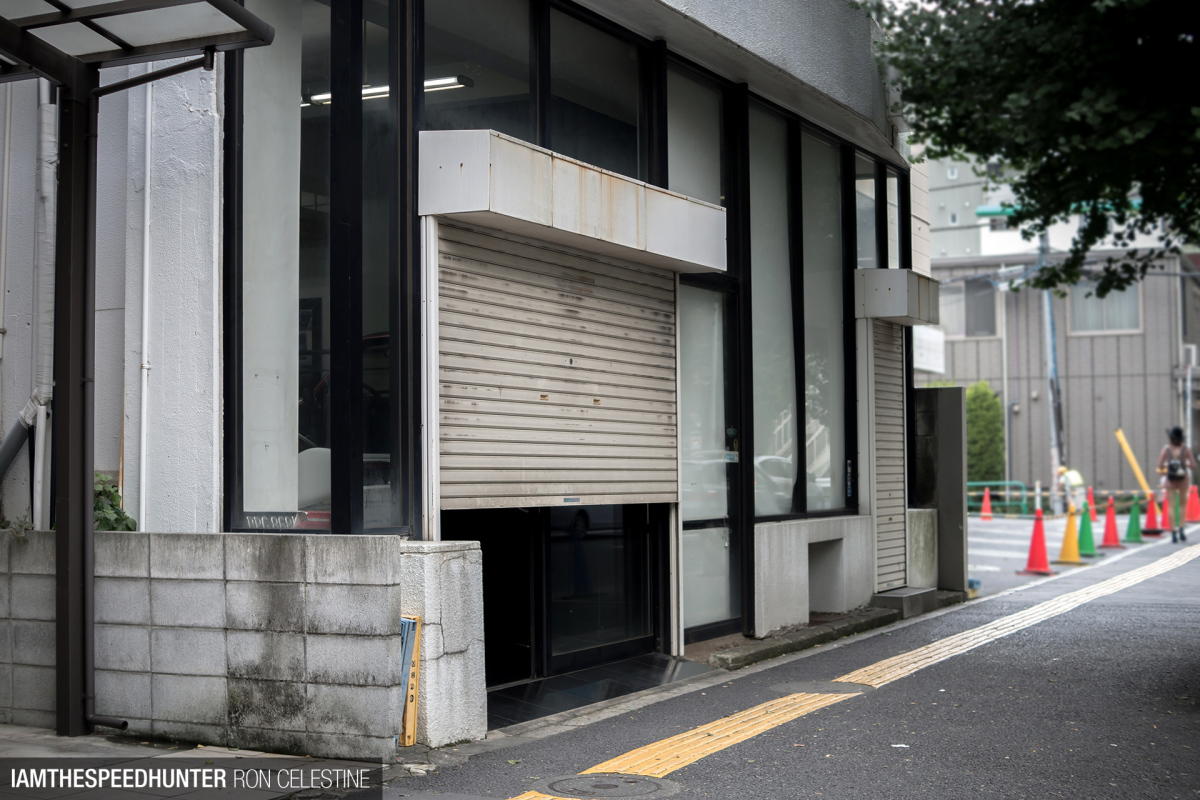 My phone congratulated me on arriving at my destination – something that Japanese GPS systems love to do – but when I looked around I couldn't see anything that resembled an automotive shop. The closest thing was this small building detached from everything else, and a somewhat empty large parking lot. There were no signs and no cars parked outside – this couldn't have been it, could it?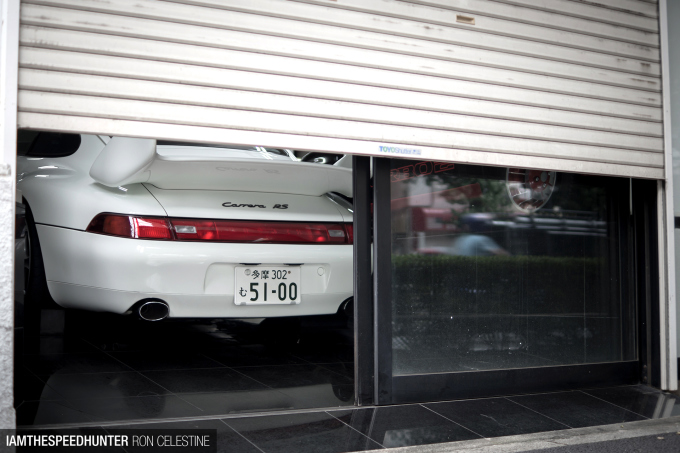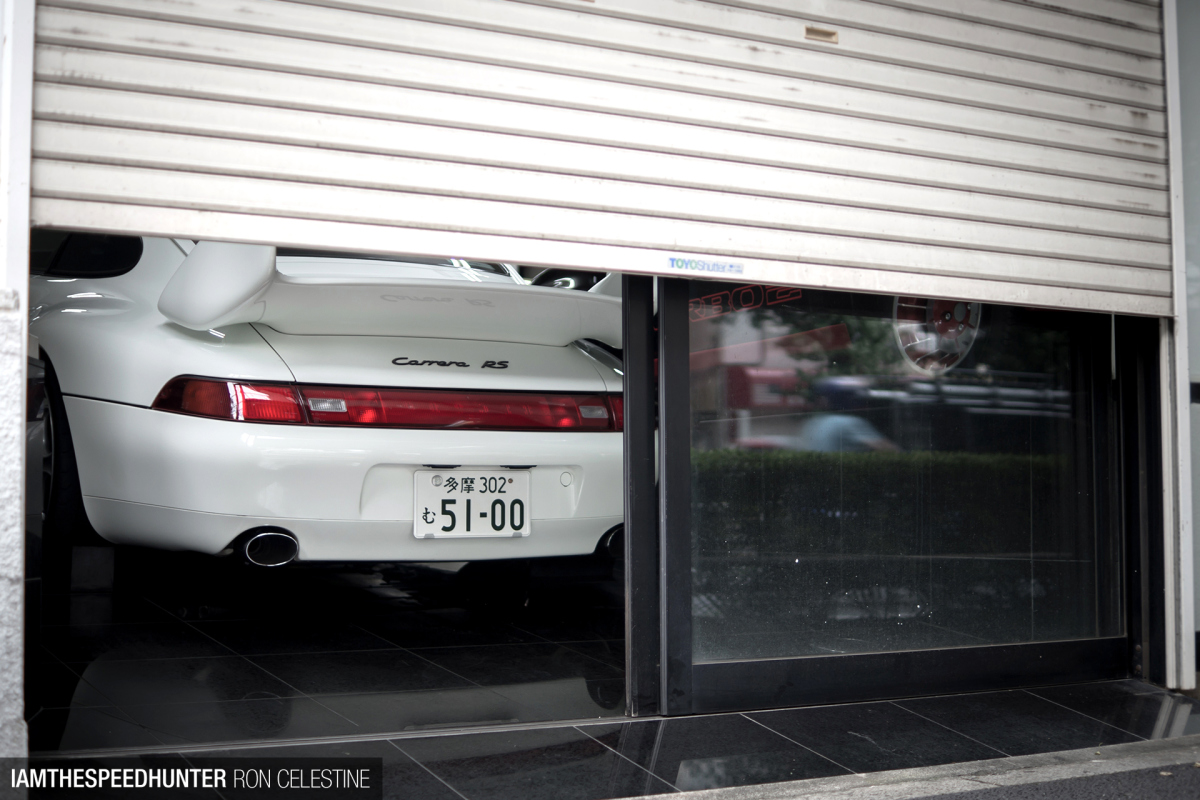 However, when I peeked under a half-closed shutter door and saw the rear end of this beautiful 993 Carrera RS, I had a feeling I was in the right place. I called the mysterious number I had received to let someone know I was outside, and on entering I quickly realized this was no ordinary garage…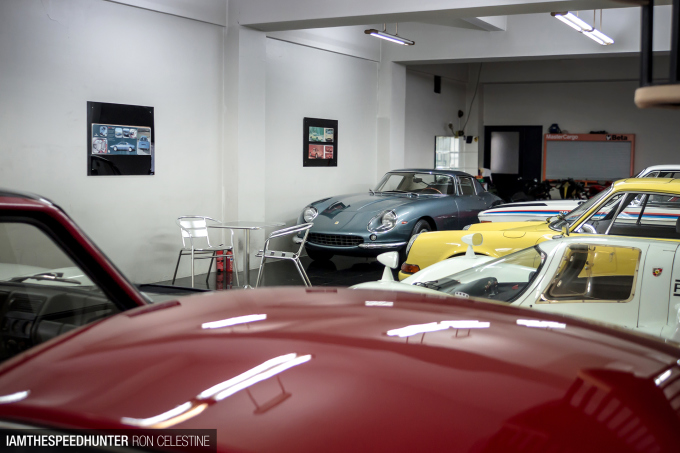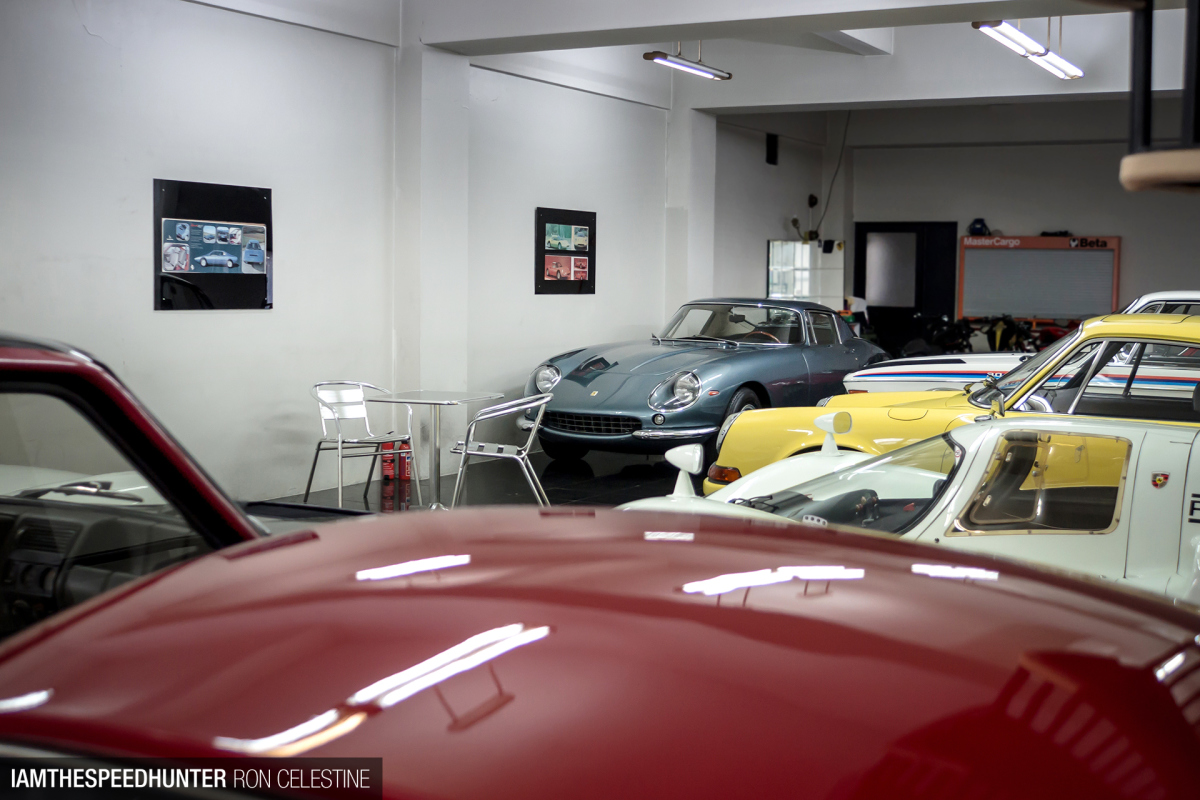 No. Before me was a private museum of classic cars that was only open to me on this particular day. After taking a few seconds to comprehend what was actually going on around me, I knew I needed to figure out a way to take a few pictures before our meeting started. So I asked if I could.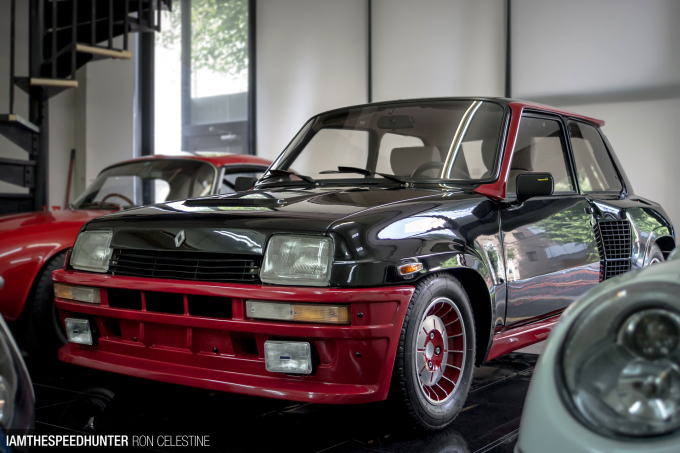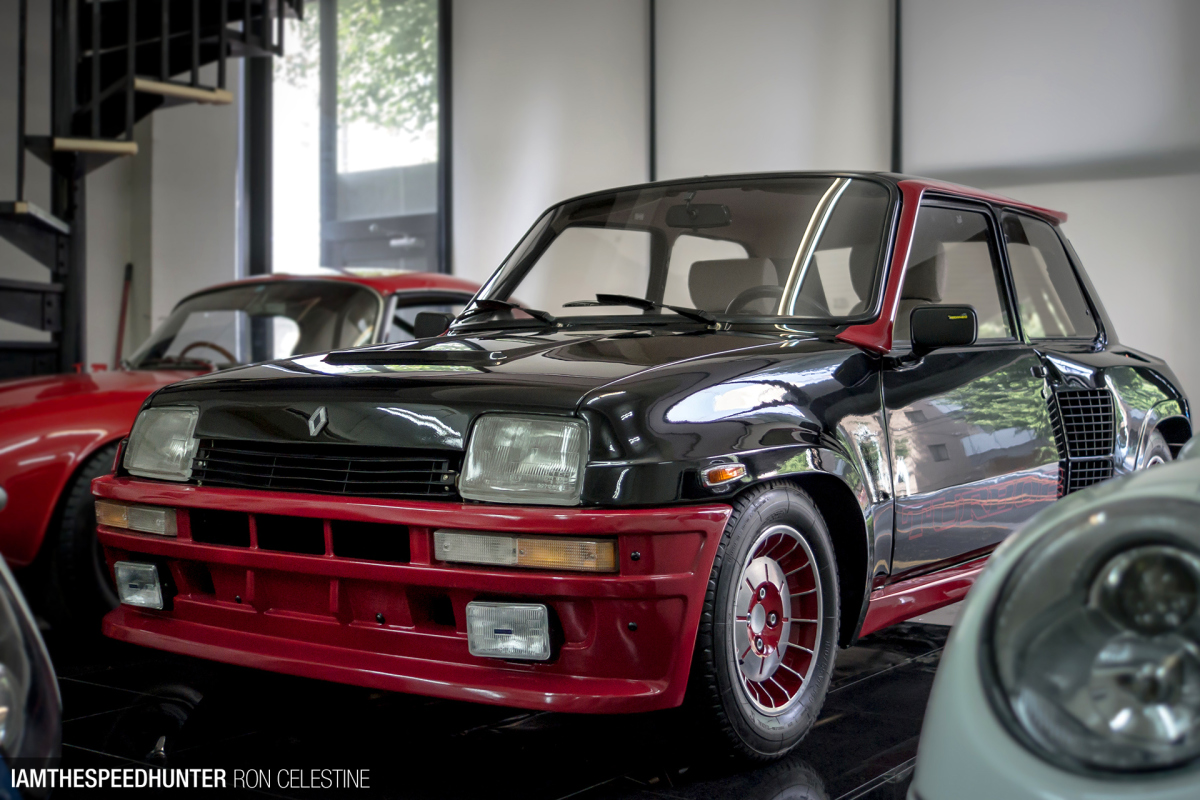 As if playing a game of chess, I was already thinking of the next plan of action if they had said 'no', but to my great relief, the Naito guys were more than thrilled I had asked. I quickly took my camera out of my bag and got to work, starting at this fully restored Renault R5 Turbo 2. When Naito Auto Engineering found the R5, it had been sitting in the previous owner's garage for more than 20 years.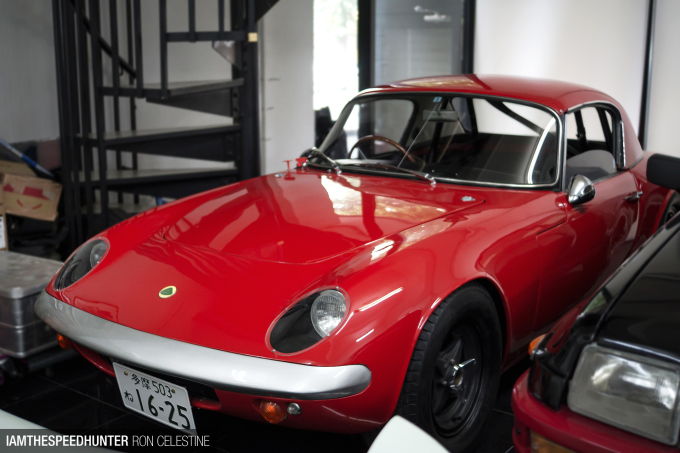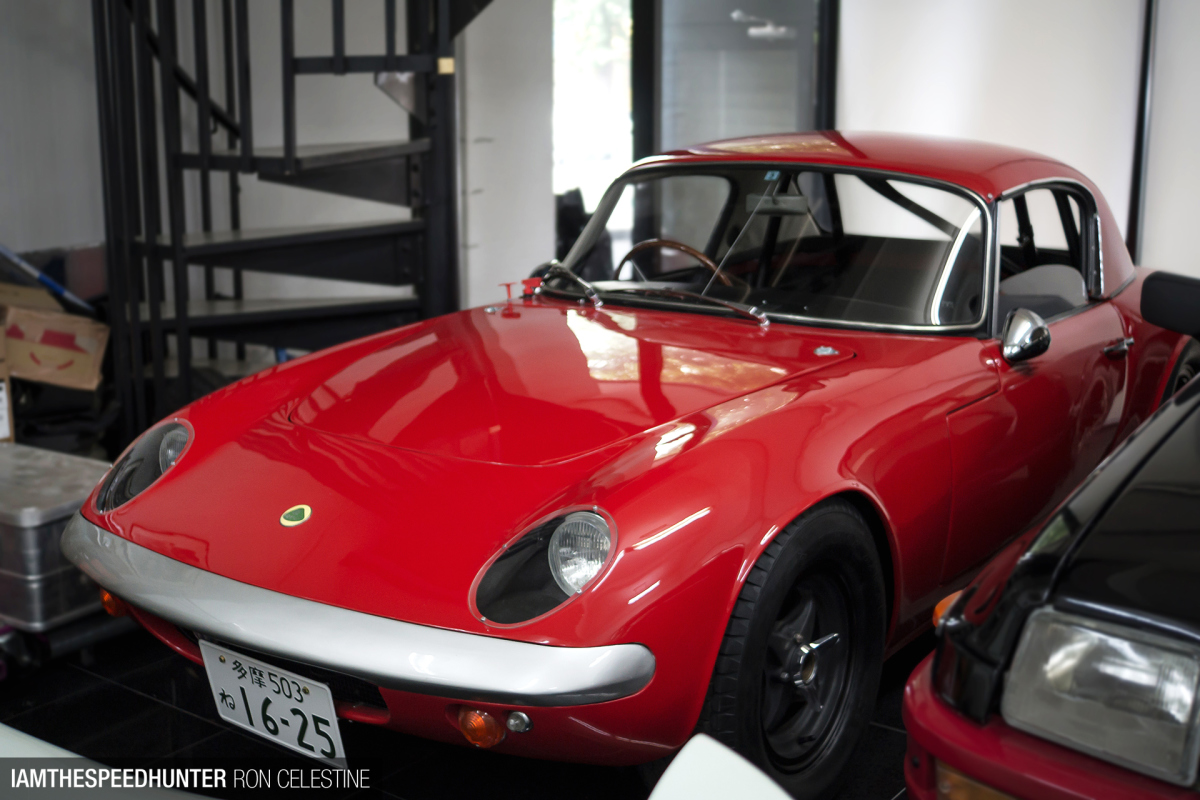 In the early '70s, the owner of Naito raced a Lotus Eleven around Donington Park in England, and before one race a fellow competitor had asked if he had any interest in buying his Lotus Elan 26R Series 2. The car had previously been imported to the USA for a show and was scheduled to come back to the UK soon, and it would go up for sale if he didn't want it. Not wanting to miss the chance, a deal was made.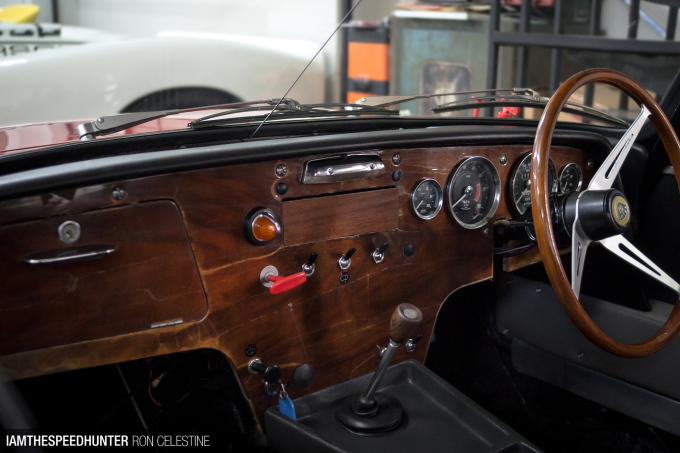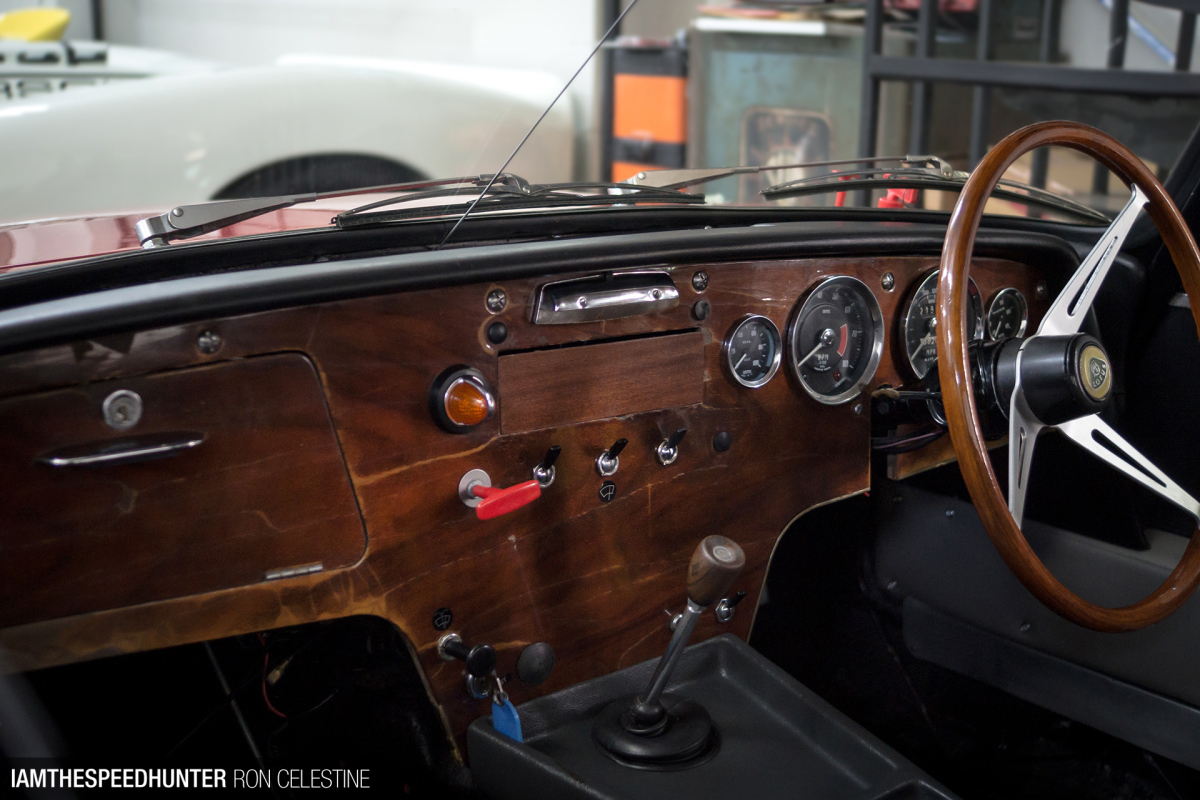 In 1978, Naito's owner had the car shipped to Japan and it's been in the private collection ever since. I absolutely love how the wooden dash reveals its age through all the tiny cracks that have developed over the years.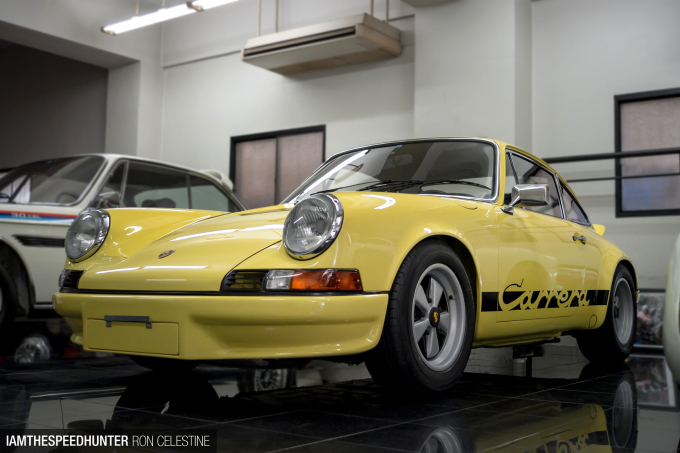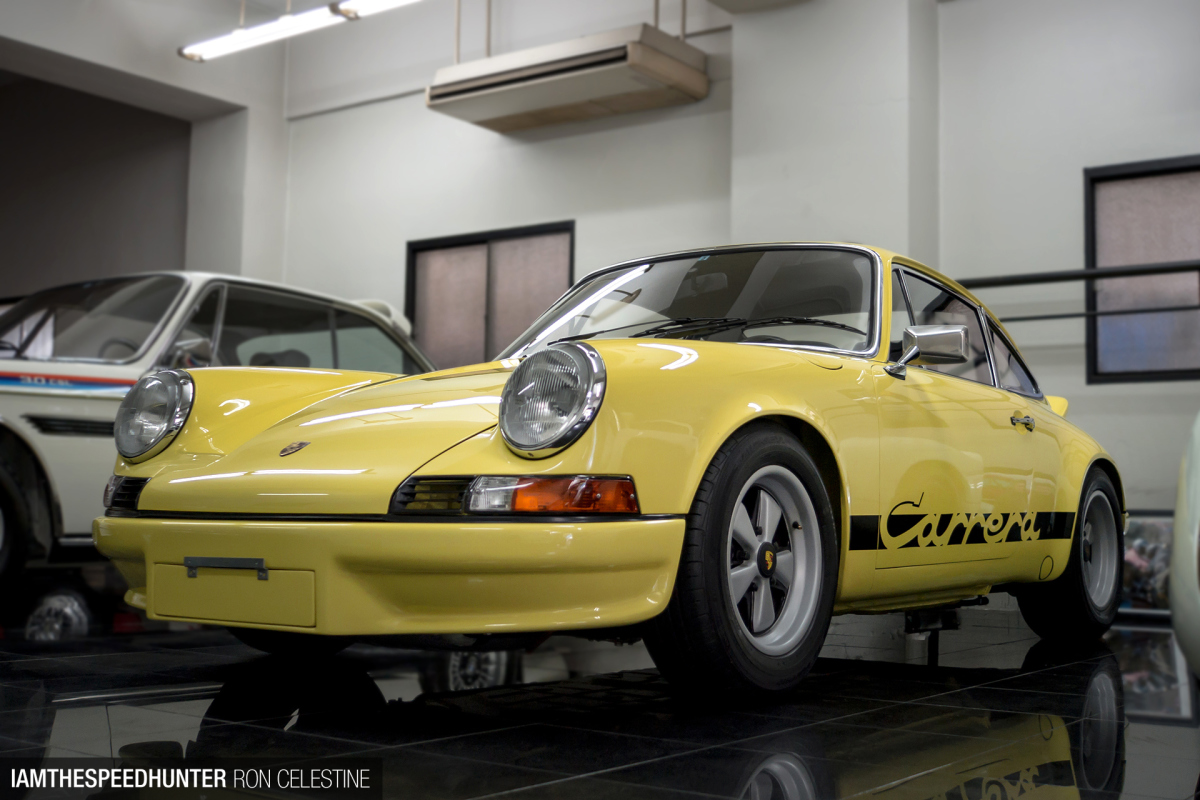 The concept of lightweight and agility is something Porsche has always excelled in, and the Carrera RS M471 'Lightweight' is the perfect embodiment of this thinking. By removing everything deemed unnecessary for performance and using lightweight materials, the M471 was around 200kg lighter than its M472 counterpart. This M471 in particular is an earlier model, which means that the body steel thickness was even thinner than that used in latter series cars.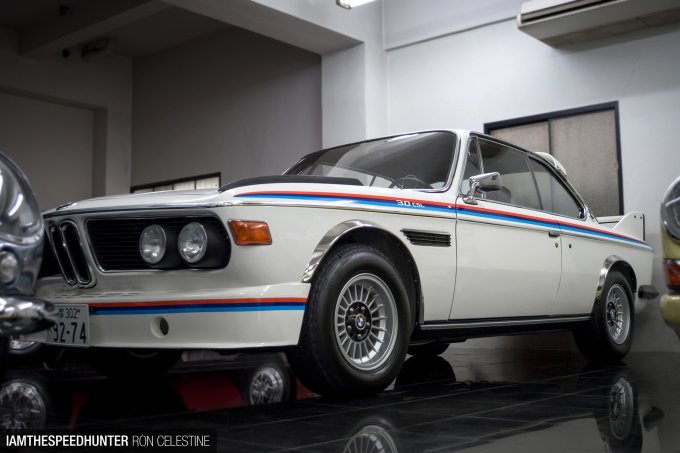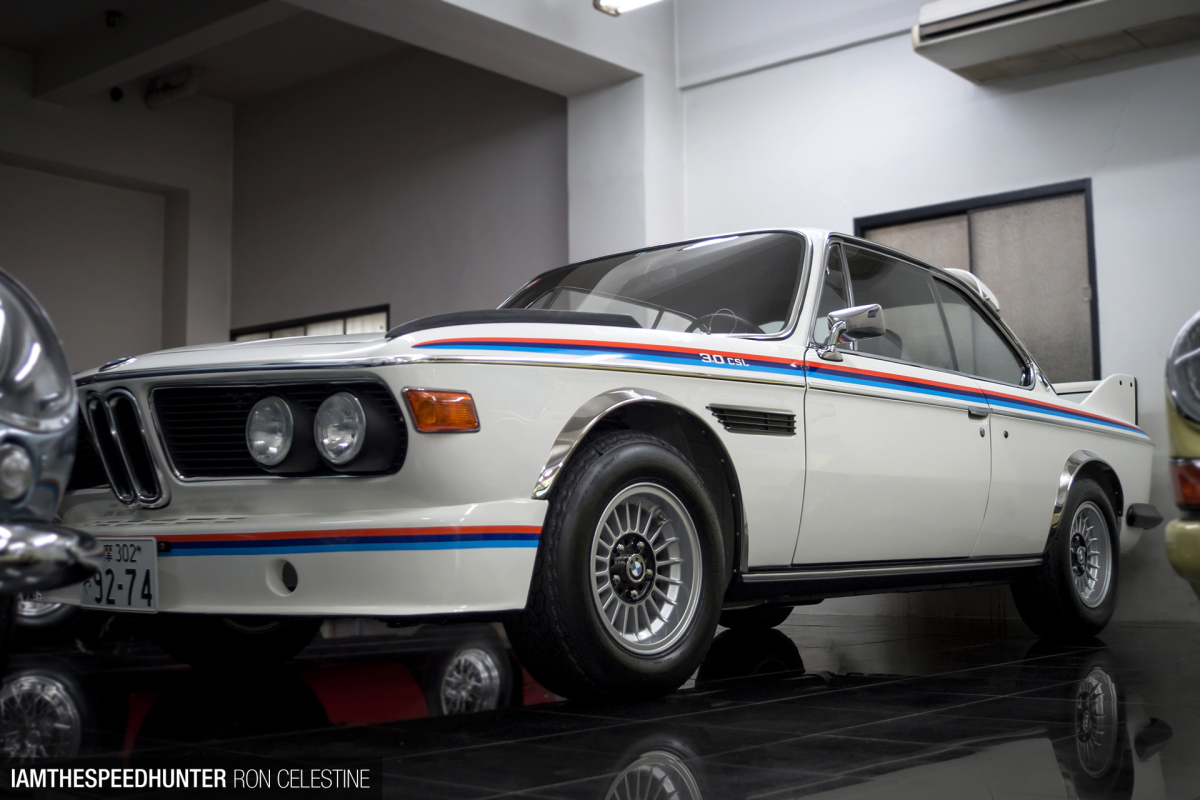 Parked next to the lightweight Carrera was this stunning BMW 3.0CSL. Just like the RS, the CSL was a homologation special specifically built to make the car eligible for racing. Maximum lightweight efficiency was achieved by using thinner sheet metal for the body, aluminium alloy for the doors, hood and trunk, and deleting the trim and soundproofing. The large air dam, short fins running along the front fenders, spoilers above and behind the trailing edge of the roof and a rather tall rear wing, set this car apart as a legendary 'Batmobile' version.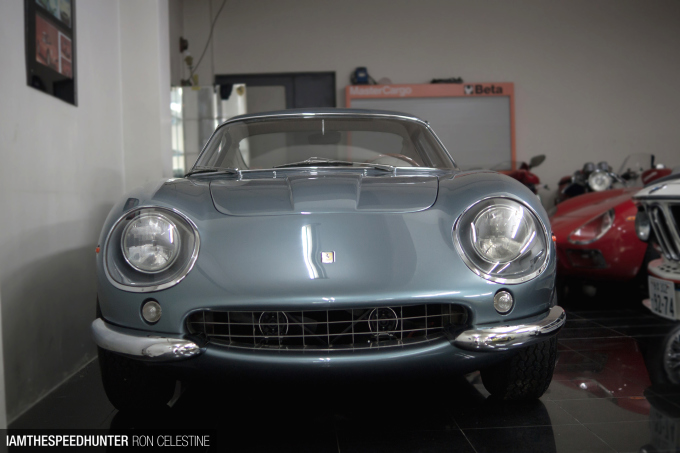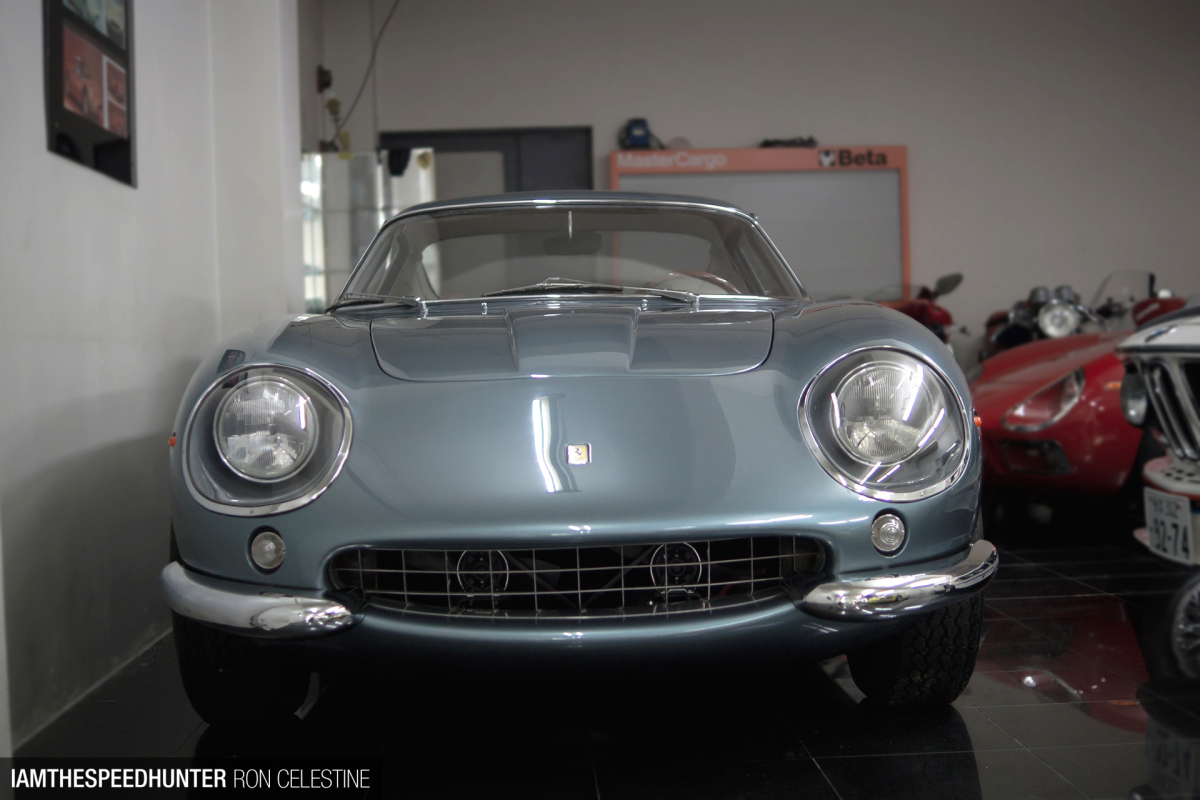 Then there was this – a 1967 Ferrari 275 GTB/4. With this being 1 of only 15 examples built by the famous coachbuilder Scaglietti, I had to first sit back and enjoy this beautiful work of aluminum-bodied art. The previous owner, Mr Luigi Chinetti Jr., son of the founder of the North America Racing Team (NART), had the car in his private collection since the early '70s, with a full restoration job completed in Modena, Italy.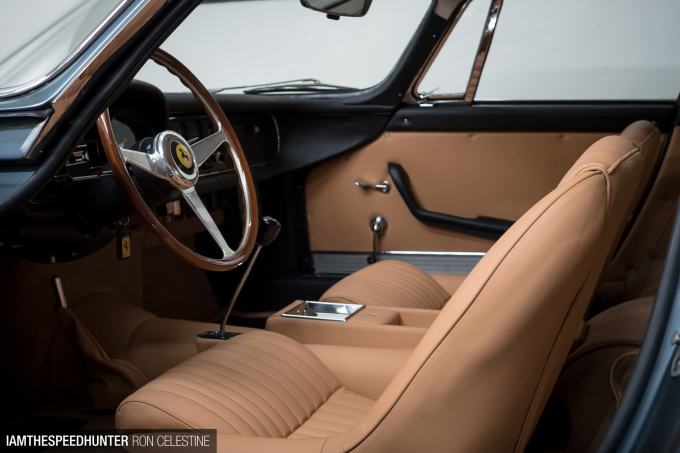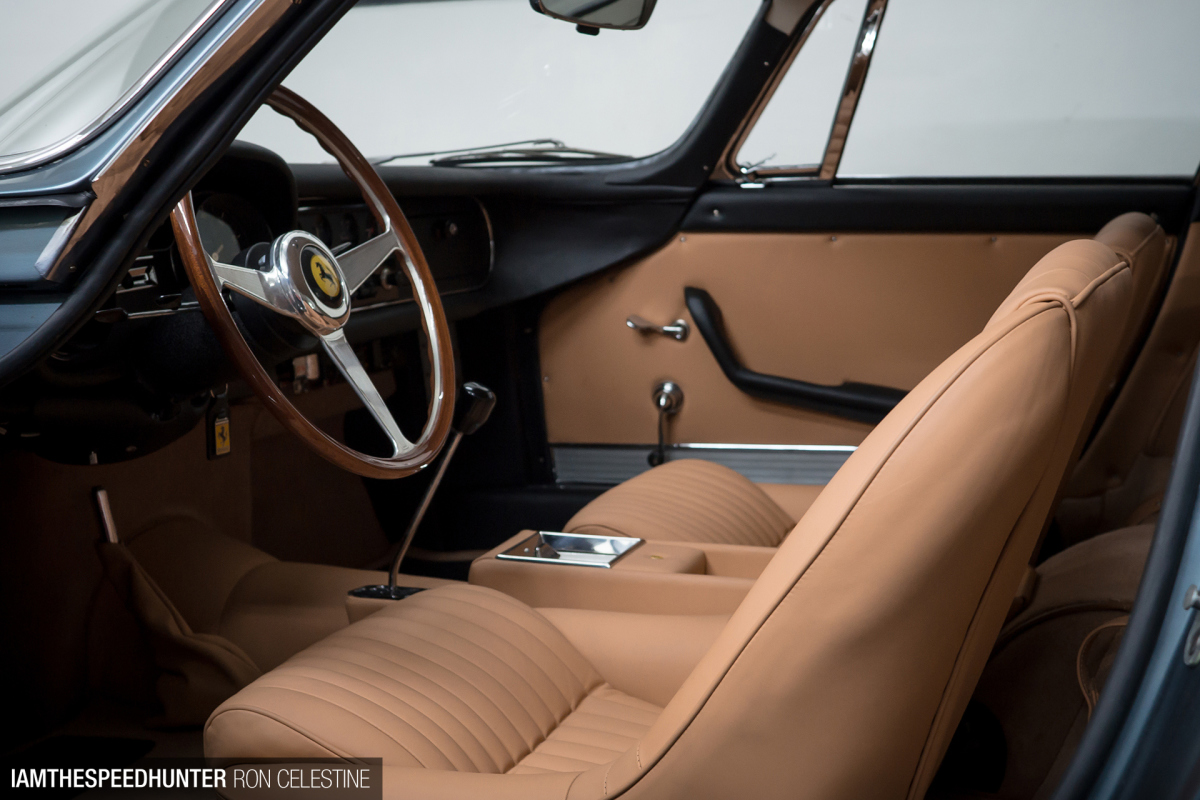 To say this car is immaculate just wouldn't do it justice. Just like the exterior, the interior is an absolute work of art.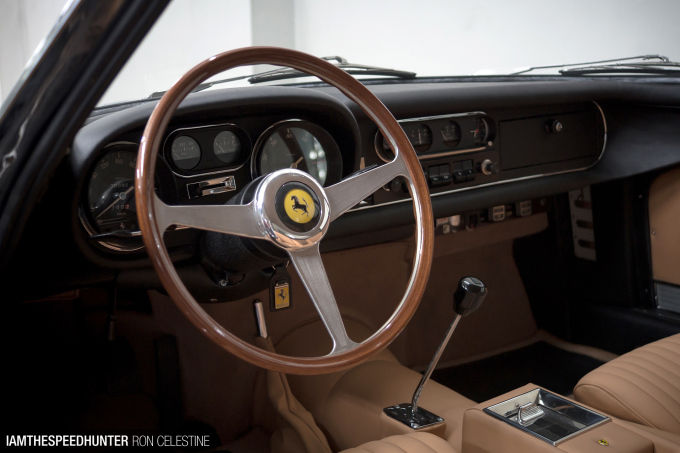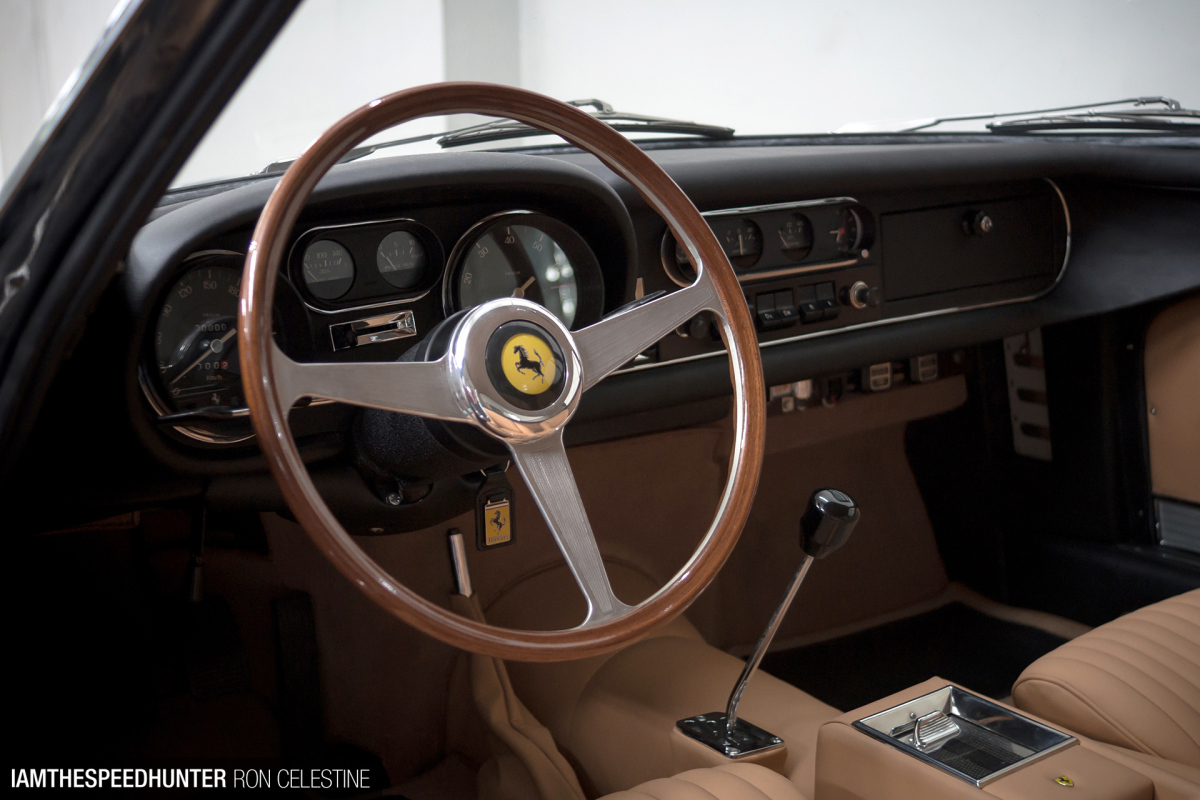 The wooden steering wheel fits perfectly in your hands, and partnered with the gated 5-speed manual transmission I can only imagine what a pleasure it must be to drive this thing. Well away from the millions of taxis and cyclists that Tokyo is home to, of course!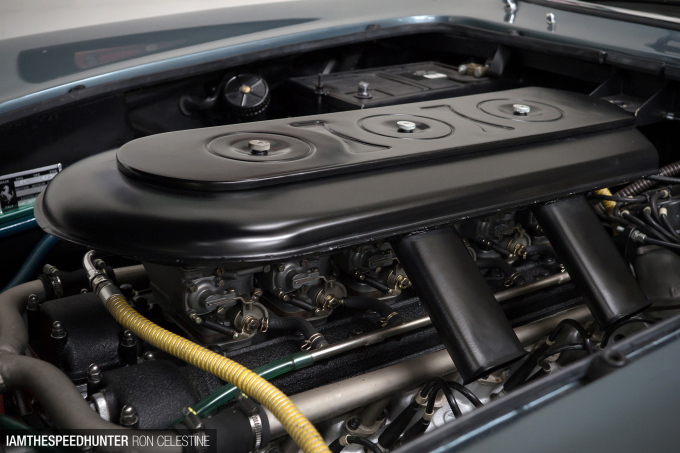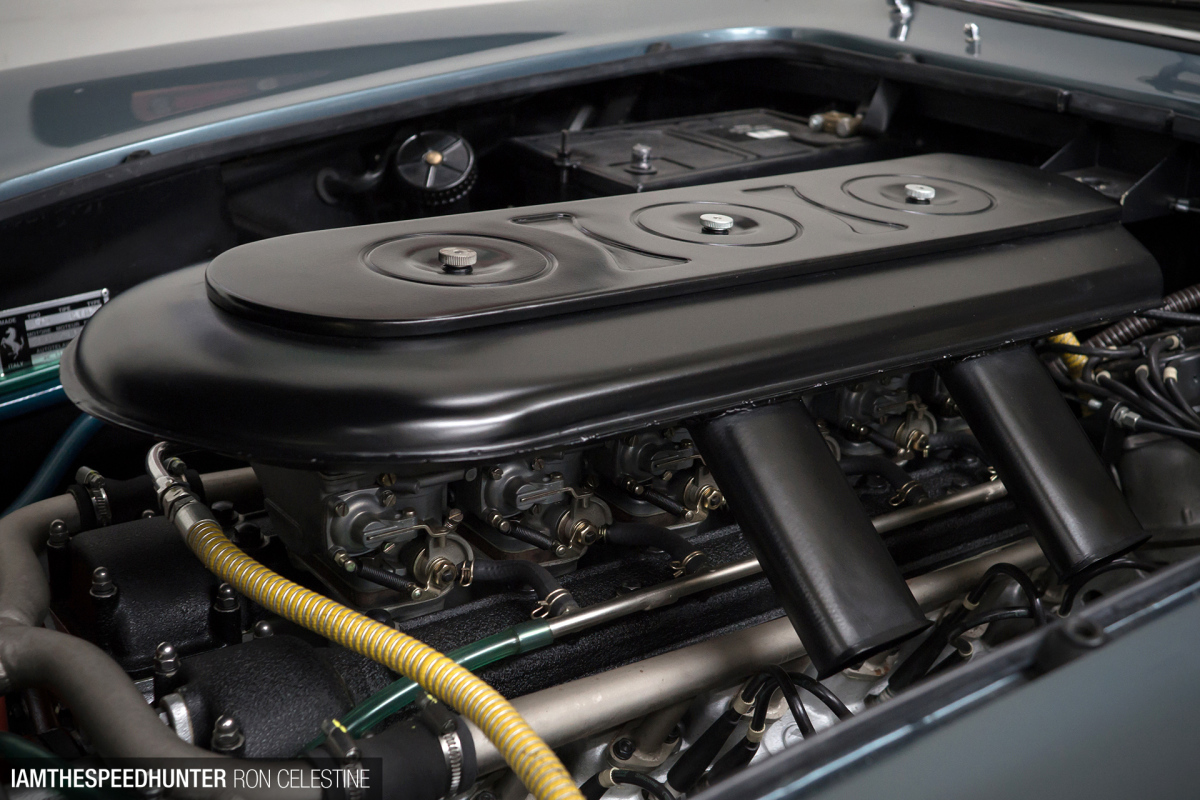 Under the hood is a 3.3-liter Colombo V12 engine that was substantially reworked specifically for the 1967 GTB/4. The '4' in the model name represents the change from single overhead cams to dual overhead configuration, and the updated engine also came with six carburettors as standard.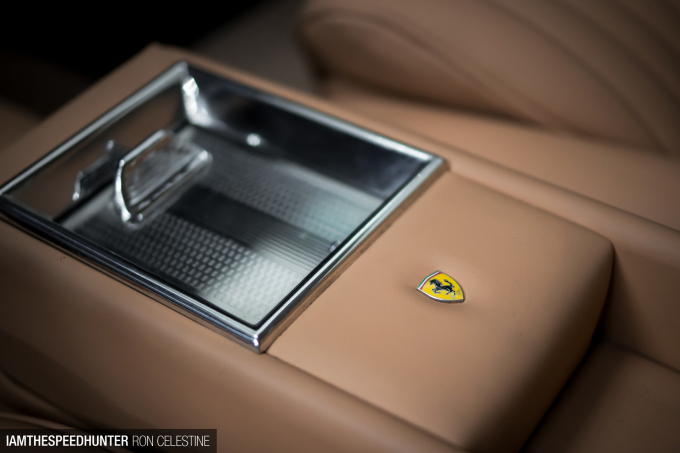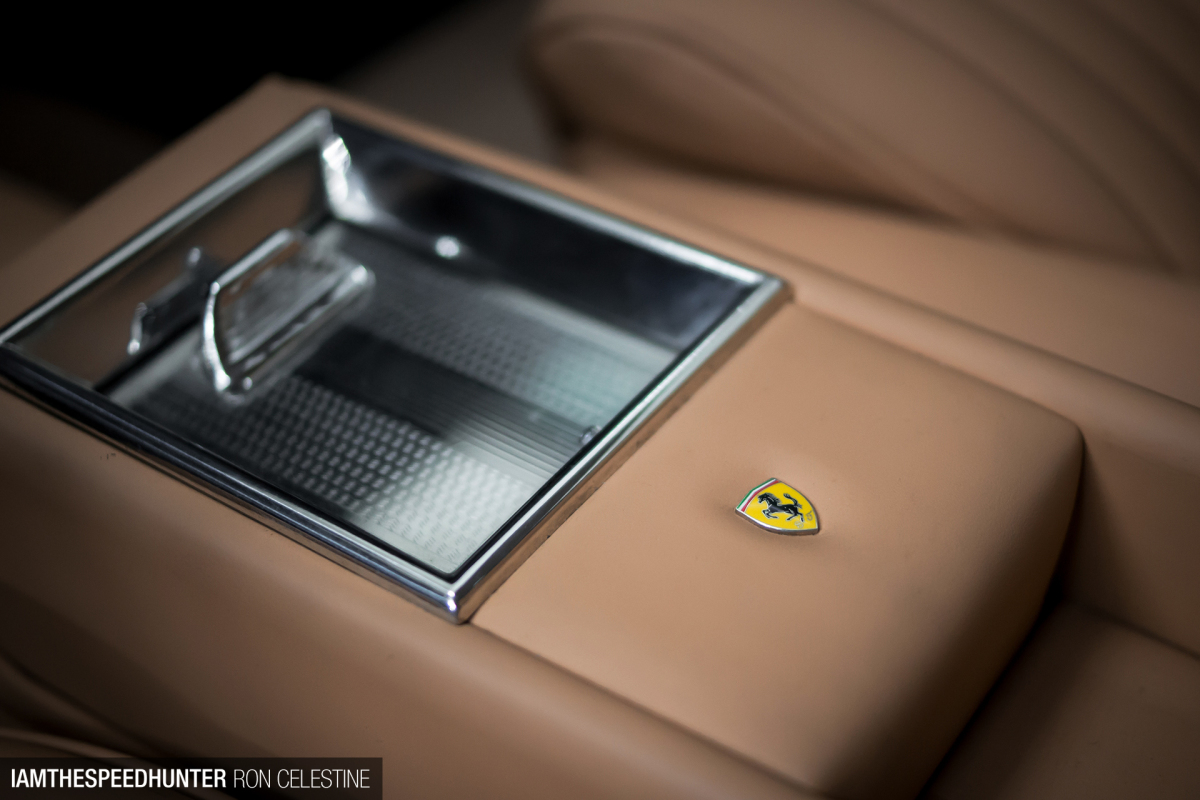 Perfect is a word I don't use often, but I think you would all agree with me that this 275 GTB/4 can only be described that way.
Since the shoot was all very impromptu, the Naito Auto Engineering guys and I decided to work something out for the near future where we can take the cars out and give them some breathing space. Only if everyone would like to see that?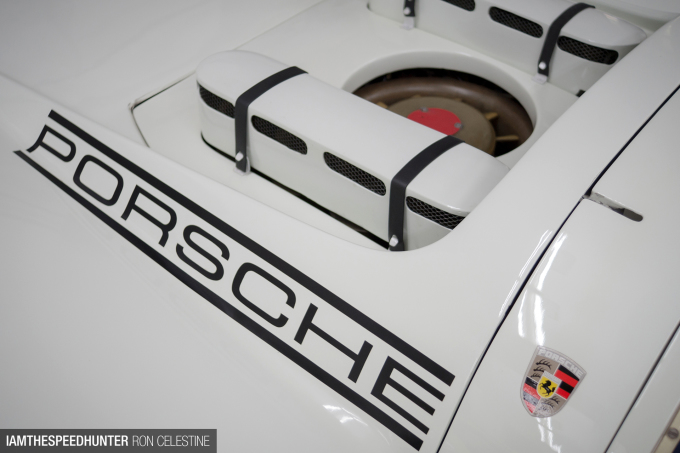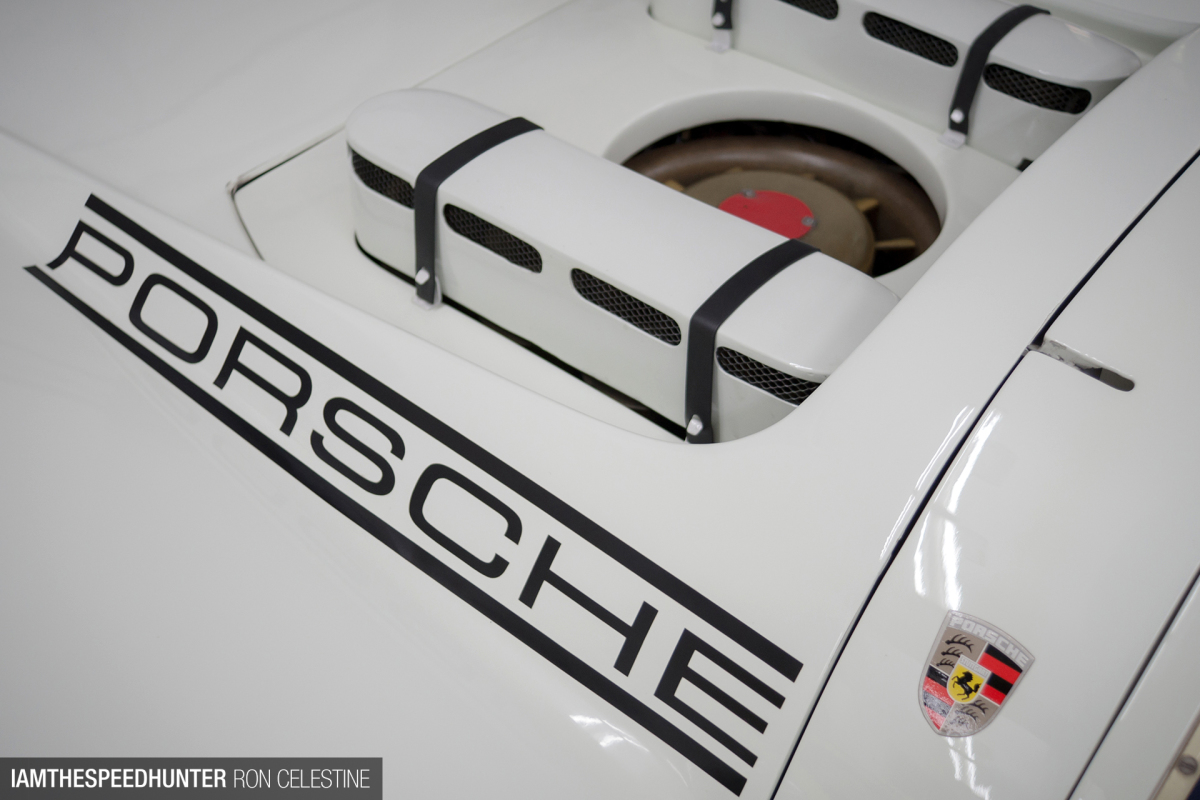 Besides, there is still this thing…
Ron Celestine
Instagram: celestinephotography