Wait, What?
At first, I thought 'this is one hell of a fast MkI Escort.'
Shooting trackside at Gatebil earlier in the year, I watched in awe as the orange-over-blue Ford lapped at a mesmerising pace, mixing it up with every group of cars on track. Something was amiss though; whilst it was quick, it wasn't overtaking at the rate it should have been. I had to know more…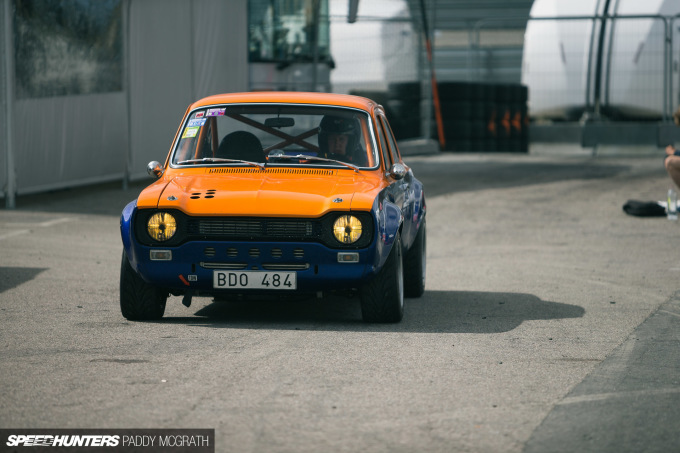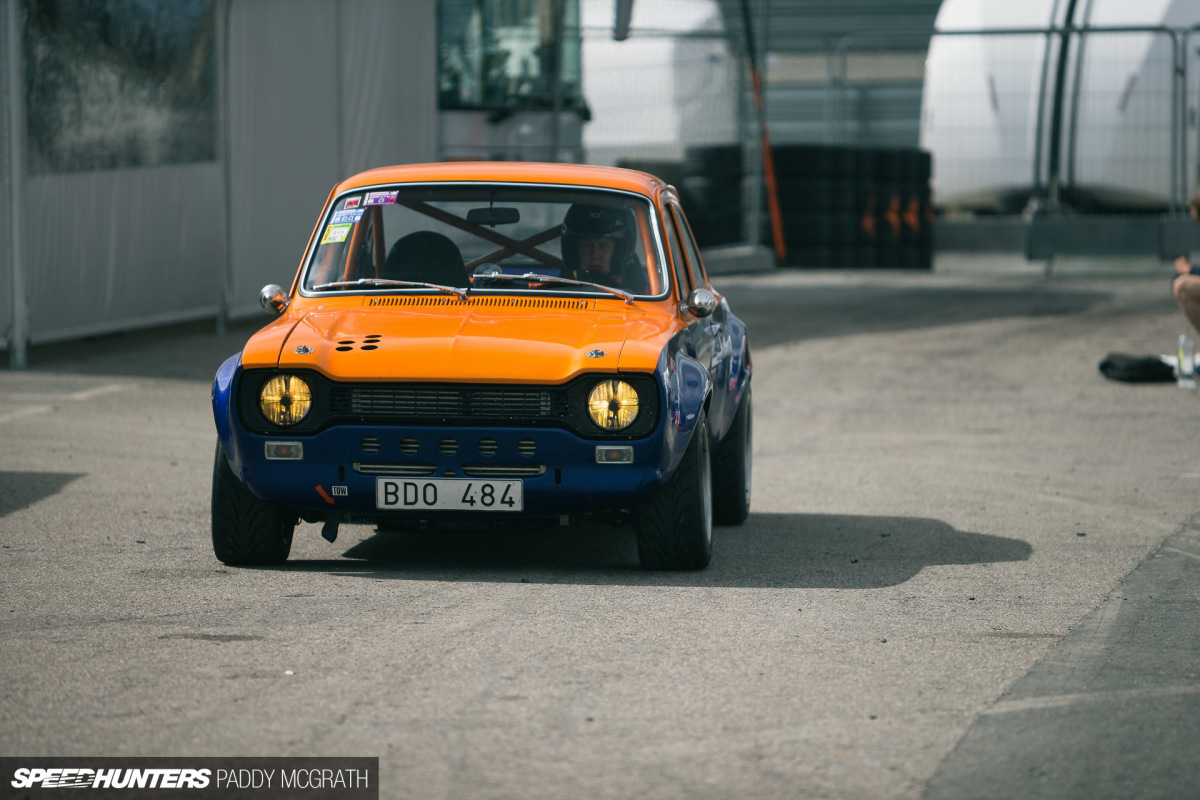 Back in the Extreme Time Attack paddock the next morning, I hung around for a while shooting some spotlights of the more interesting cars, when finally the Escort made an appearance. 'Excellent,' I thought;  I walked behind the car as it made its way slowly back to its pit area…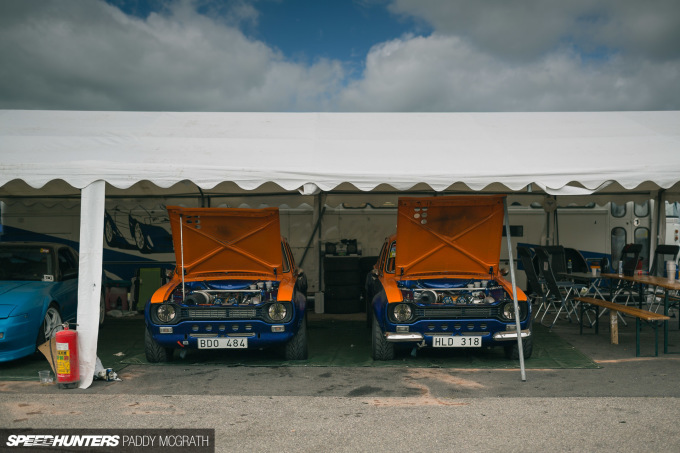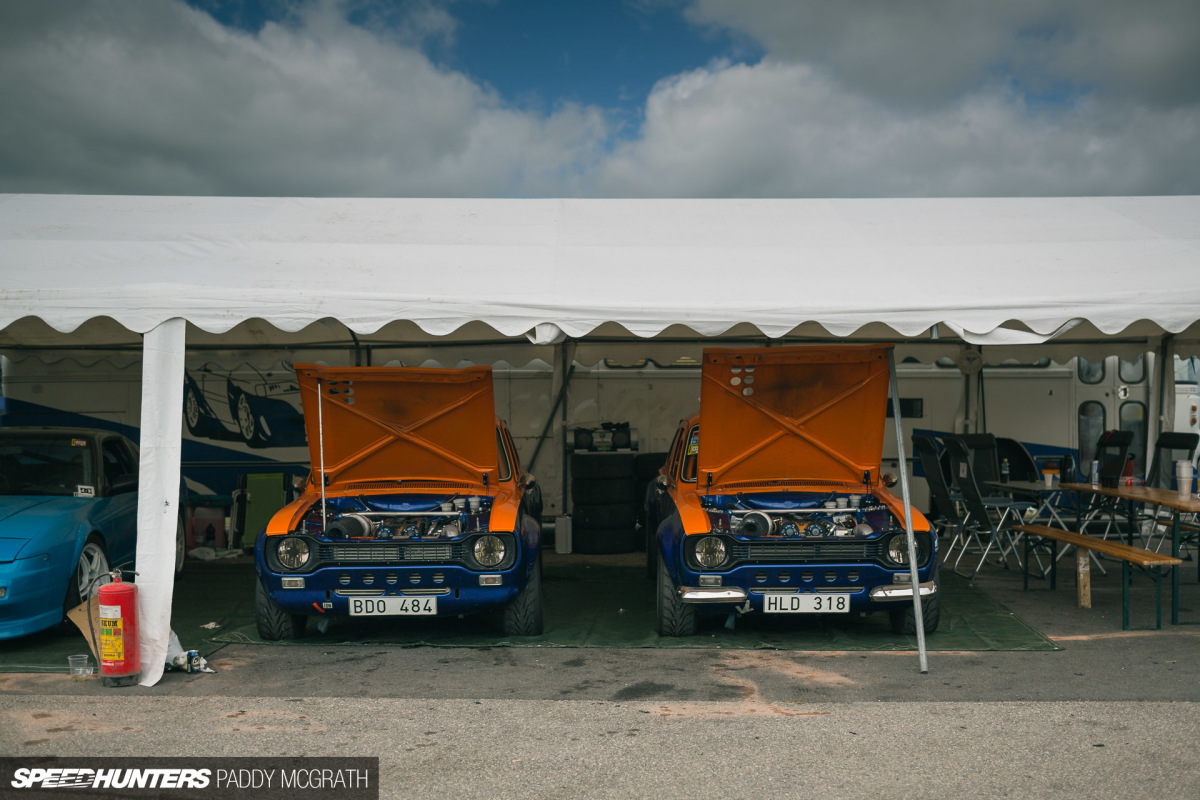 Then watched in disbelief as it reversed in beside what appeared to be an identical Escort MkI.
As I stood there, with that sort of happy confusion that only Gatebil seems to be able to deliver, both drivers took notice of my delirious state and came over to reassure me that I wasn't seeing double.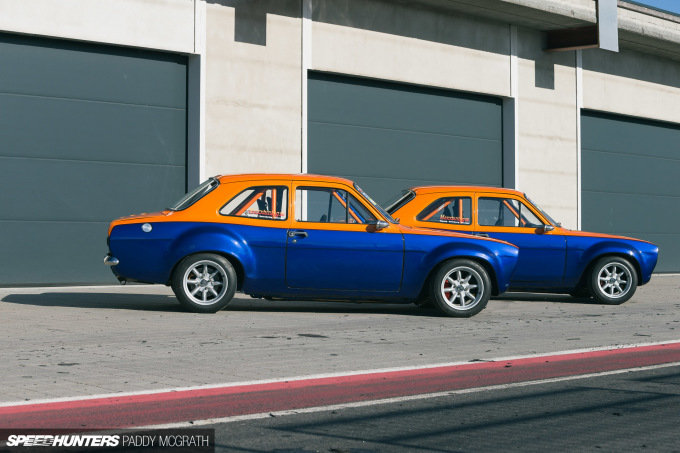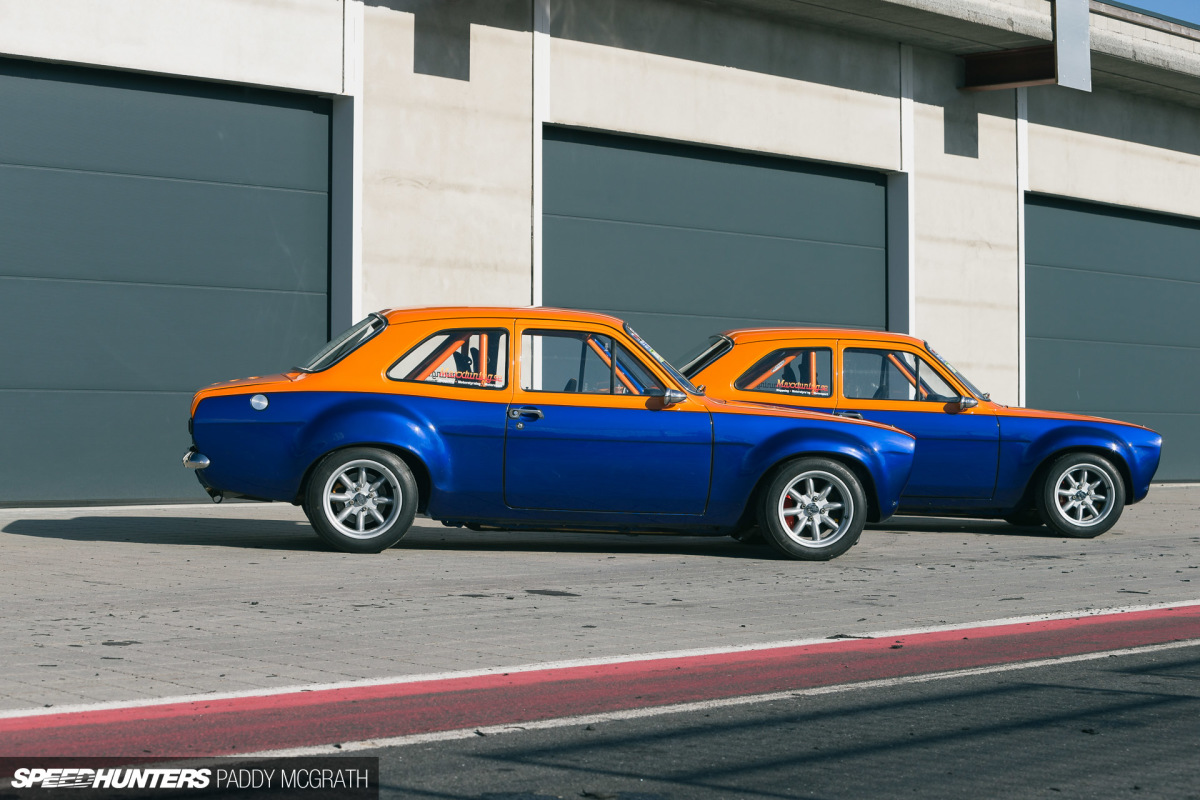 Brothers Martin and Michael Lexman are responsible for the two, as it turns out, almost identical cars.
See the difference? No? You would be forgiven, as for this quick shoot they decided to remove a key difference from one of the cars, namely chrome quarter bumpers. The second distinction is more subtle, with HLD 318 running smoked rear indicator lenses. The final detail, which again is cosmetic, is the use of two different hydraulic handbrake levers. There might be a sticker or two in a different place, but that's really the long and short of it. Mechanically, the cars are absolutely identical.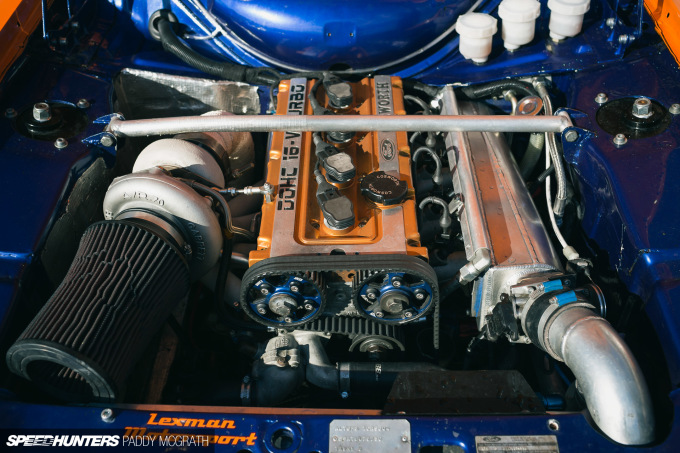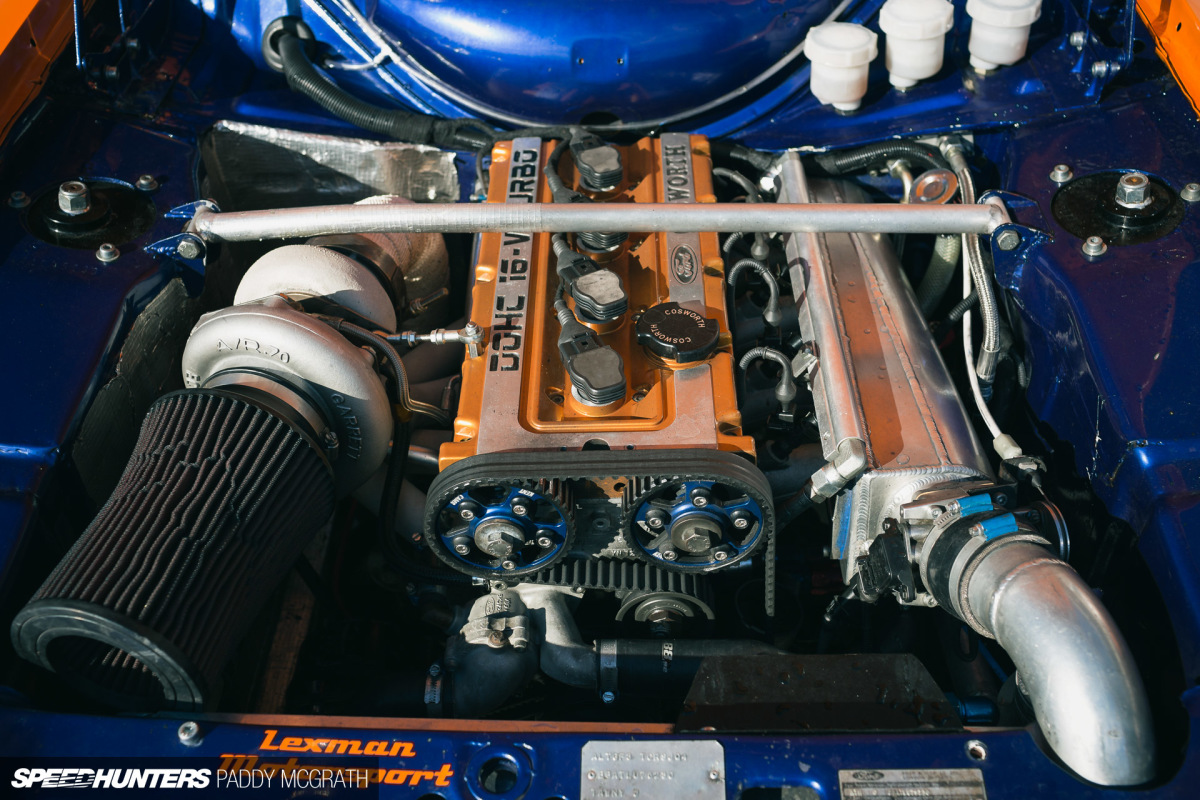 Both cars are running strong Cosworth YB setups, with each 2.0-litre turbocharged engine managed by a MaxxECU system and producing around 500hp at the wheels. Interestingly, despite both engines and associated drivetrains being identical, one produced around 15 or 20 horsepower more than the other on the dyno.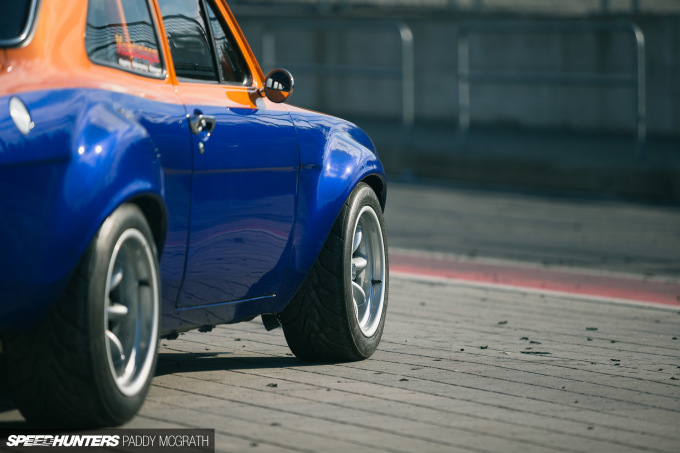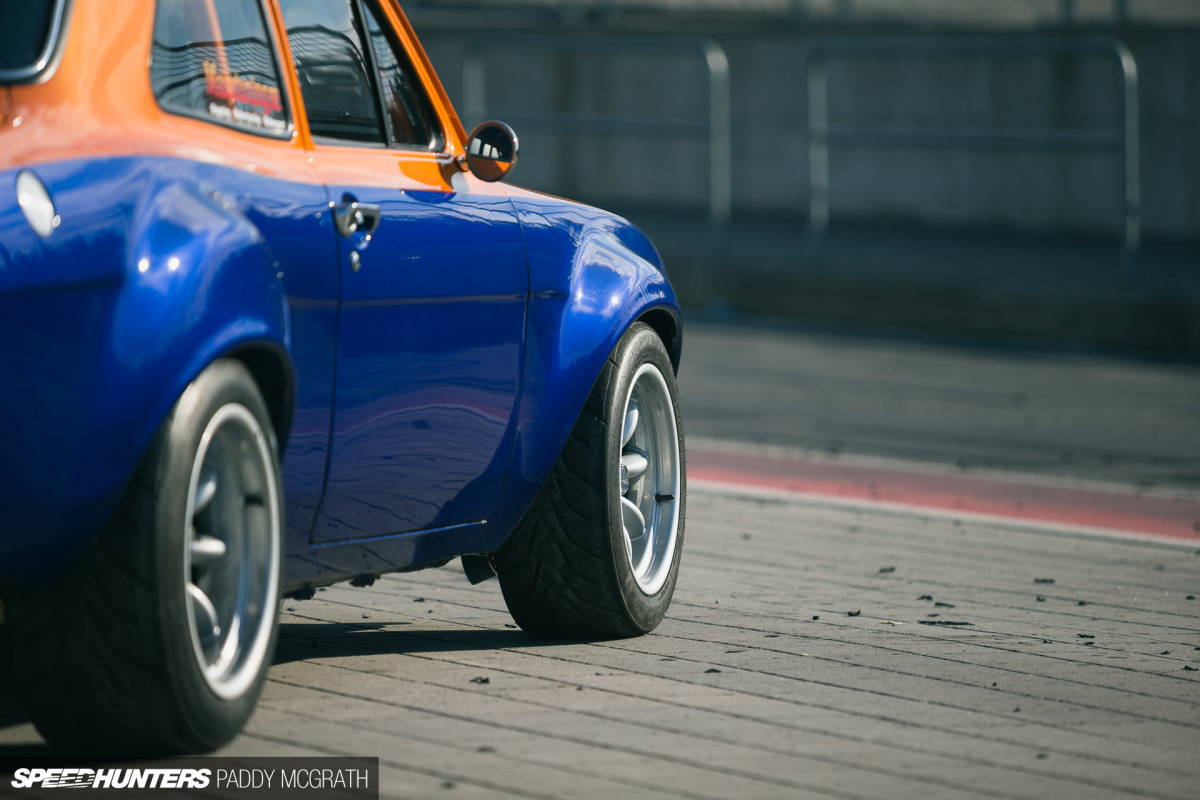 The cars are both suspended on dampers from Gaz Shocks and the wheels and tyres are identical too, Toyo R888s being the rubber of choice. Braking is taken care of with Lancer Evolution front brakes and Cosworth rears.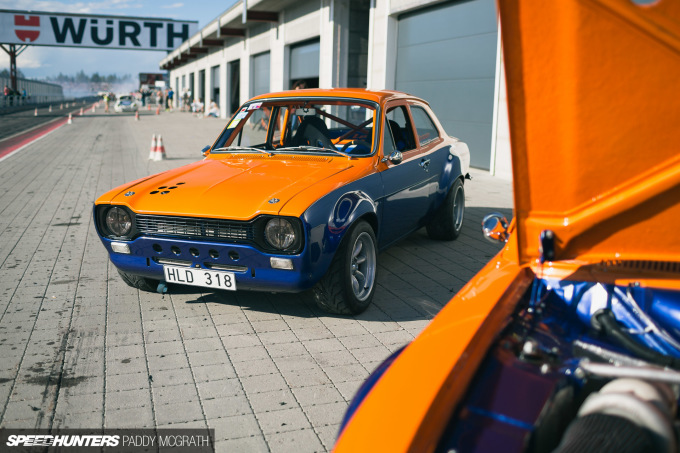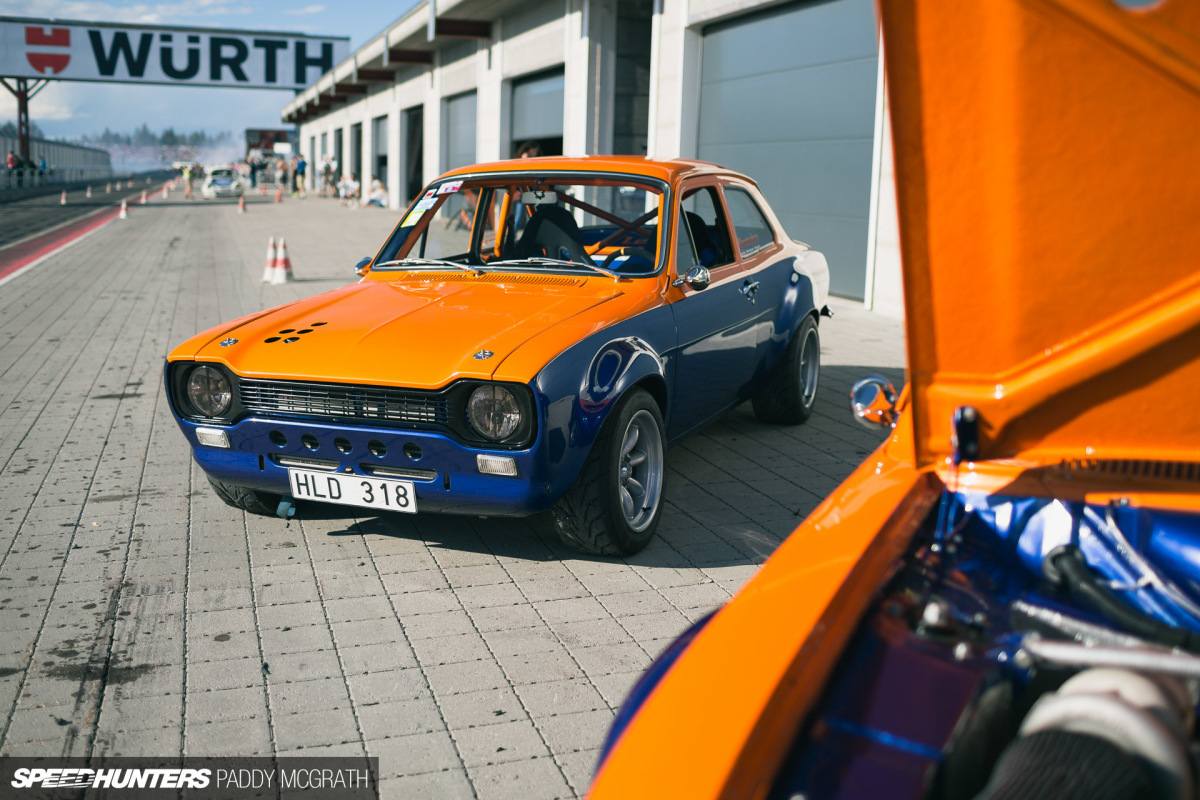 Power is delivered to the ground via BMW-sourced ZF gearboxes with Volvo 1031 rear axles.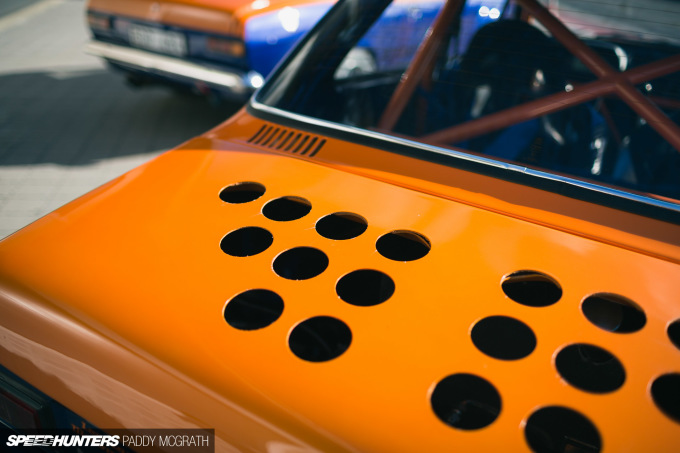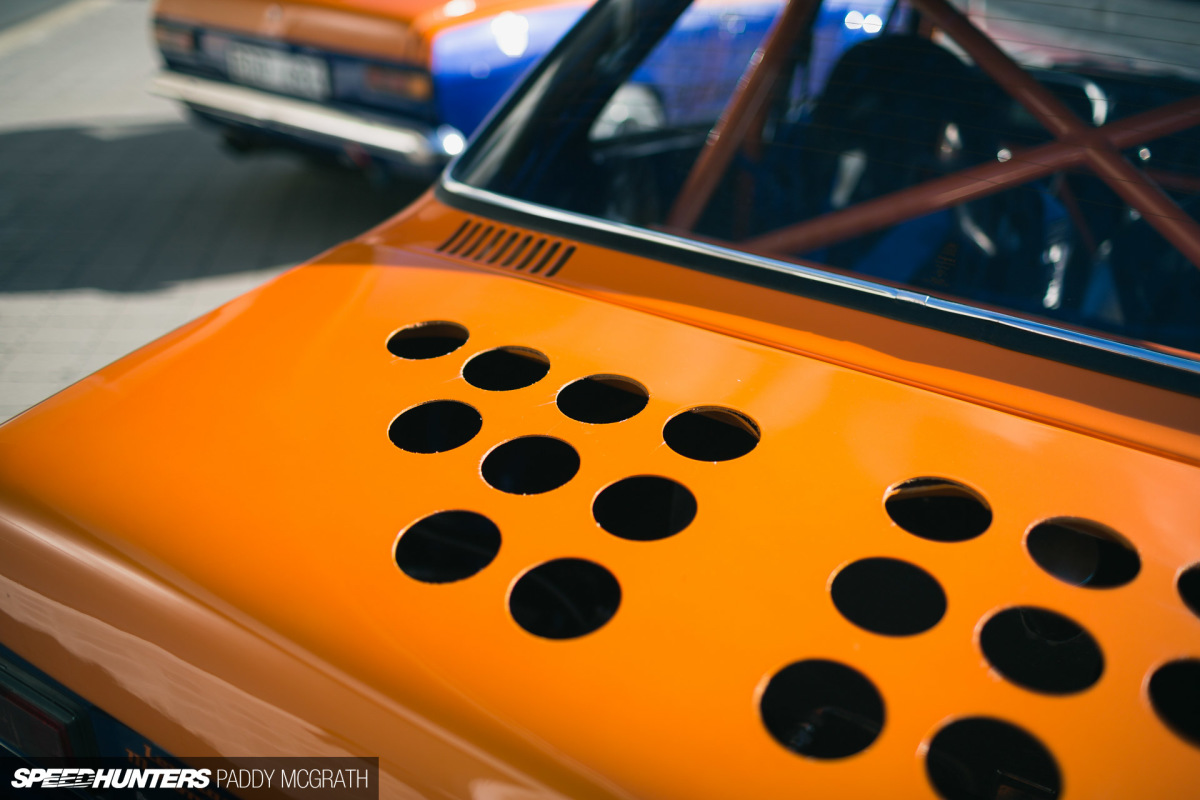 Poring over both cars, you keep expecting to find something unique about each one, but, slight cosmetic differences aside, there aren't any. The fuelling and cooling setups in the rear are identical too, right down to the diameter and distances between the holes which were opened up in the boot lid to assist with air flow. It's absolutely fascinating and not something you typically see outside of a works motorsport team.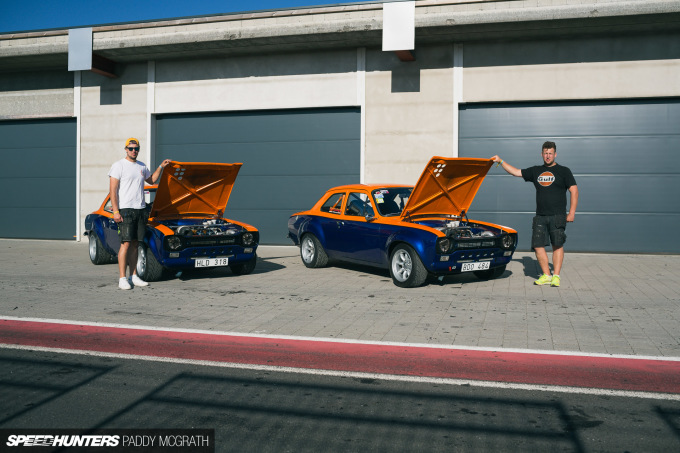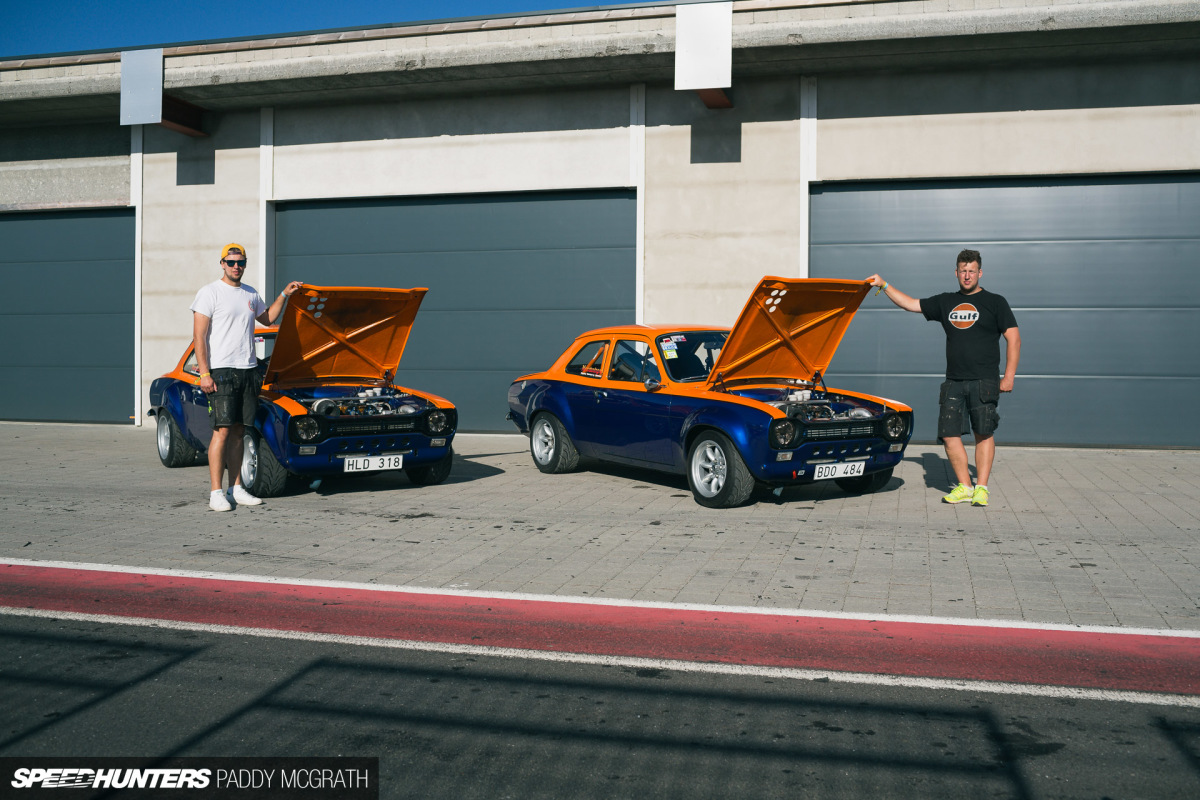 For Martin and Michael, the reasoning behind the two cars is quite simple: they wanted to and they could. Plus, I'm sure it didn't hurt when negotiating prices for parts when you need two of everything.
Over the course of three years, the two cars evolved side by side until they rolled out together. Though the Escorts are identical, the pair is unique as a whole, and the idea of two brothers working away at the cars for so long just adds that great human side of things to the story.
At least I don't feel that stupid any more.
Paddy McGrath
Instagram: pmcgphotos
Twitter: pmcgphotos
paddy@speedhunters.com
Cutting Room Floor