A Coyote In Sheep's Clothing
If I've learned anything over the years at Gatebil, it's that everything deserves a second look. It just so happens that a WRC-style Fiesta parked in the paddock was always going to get a second look anyways, but that mantra still holds a lot of truth.
What first attracted me to this car was its clean presentation and lack of livery – you could almost call it a WRC-inspired street car.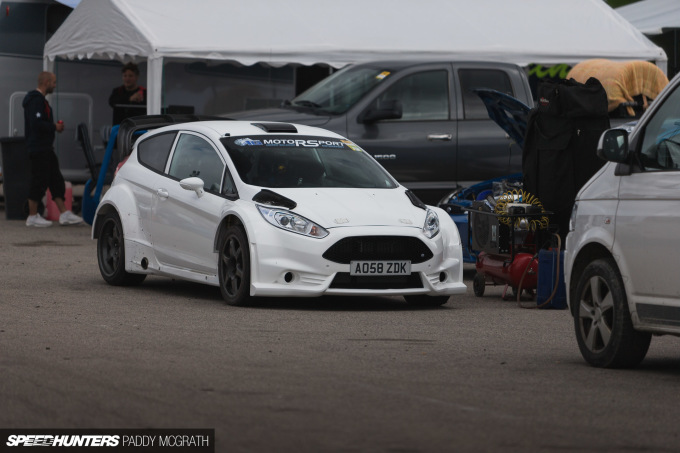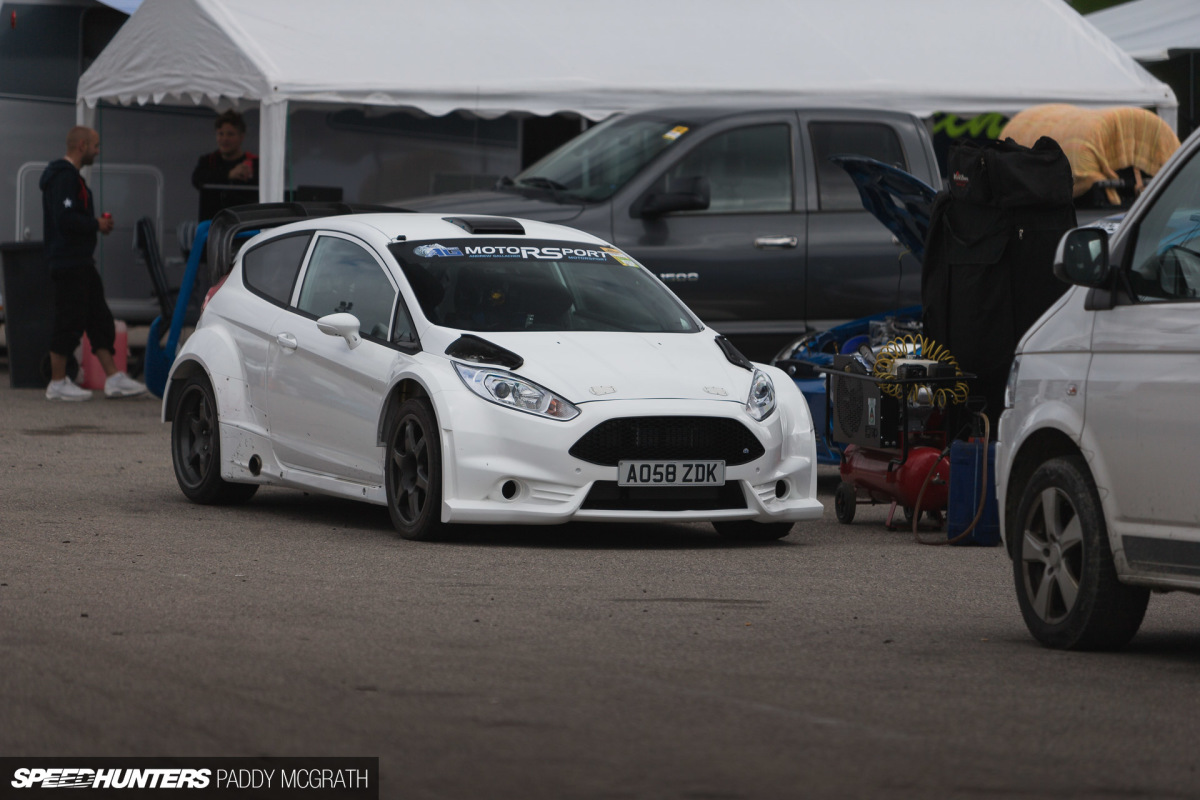 My basic understanding of UK number plates told me that this was a late-2008 or early-2009 registered Fiesta. The Fiesta RS WRC debuted in 2011, so I knew that despite appearances, it wasn't an ex-works car. If anything, this fact only piqued my interest further.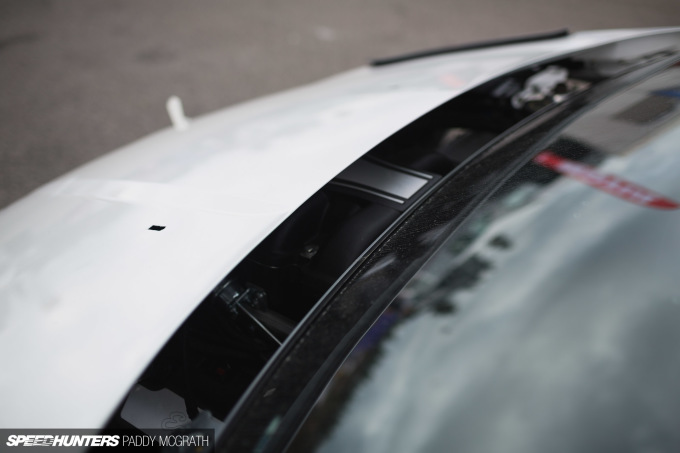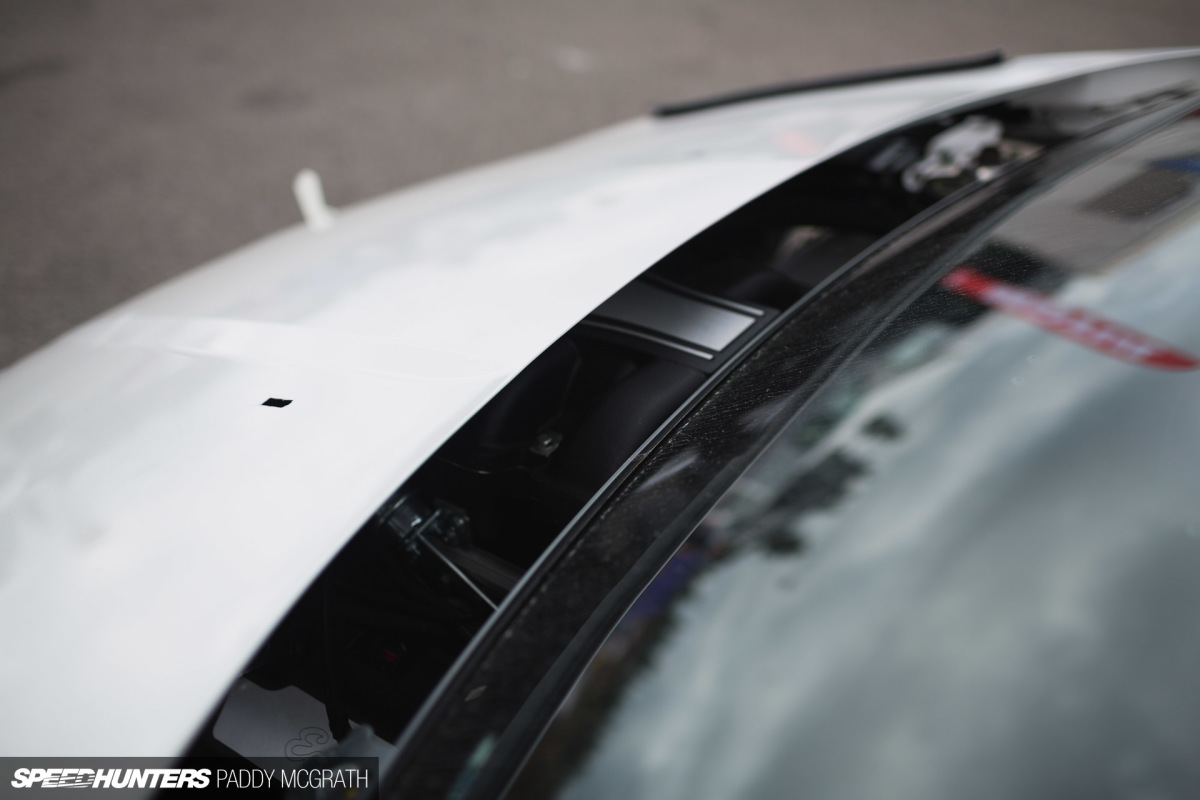 Getting in for a closer look – you have to keep in mind that I was just strolling around the Gatebil paddock at this point – things started getting a little, um, unusual. The fit and finish of the car was akin to that of a WRC machine – think cage, seats, harnesses, a clean painted interior, flocked dash etc. Two things really stood out though, the first being a large hydraulic handbrake lever in the cabin, and the second was what appeared to be a longitudinal mounted engine, just about visible from the outside.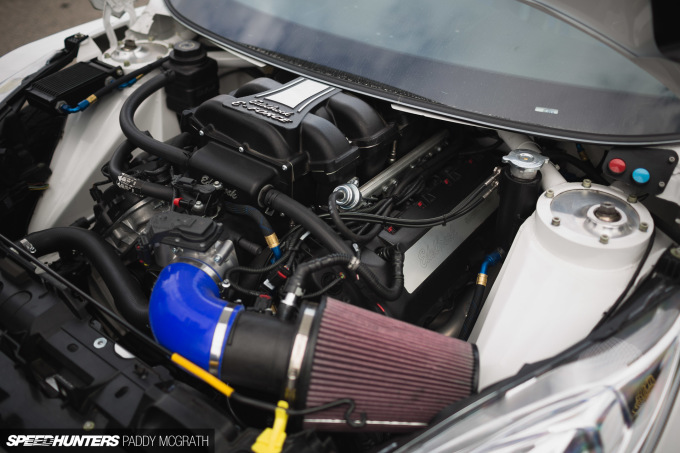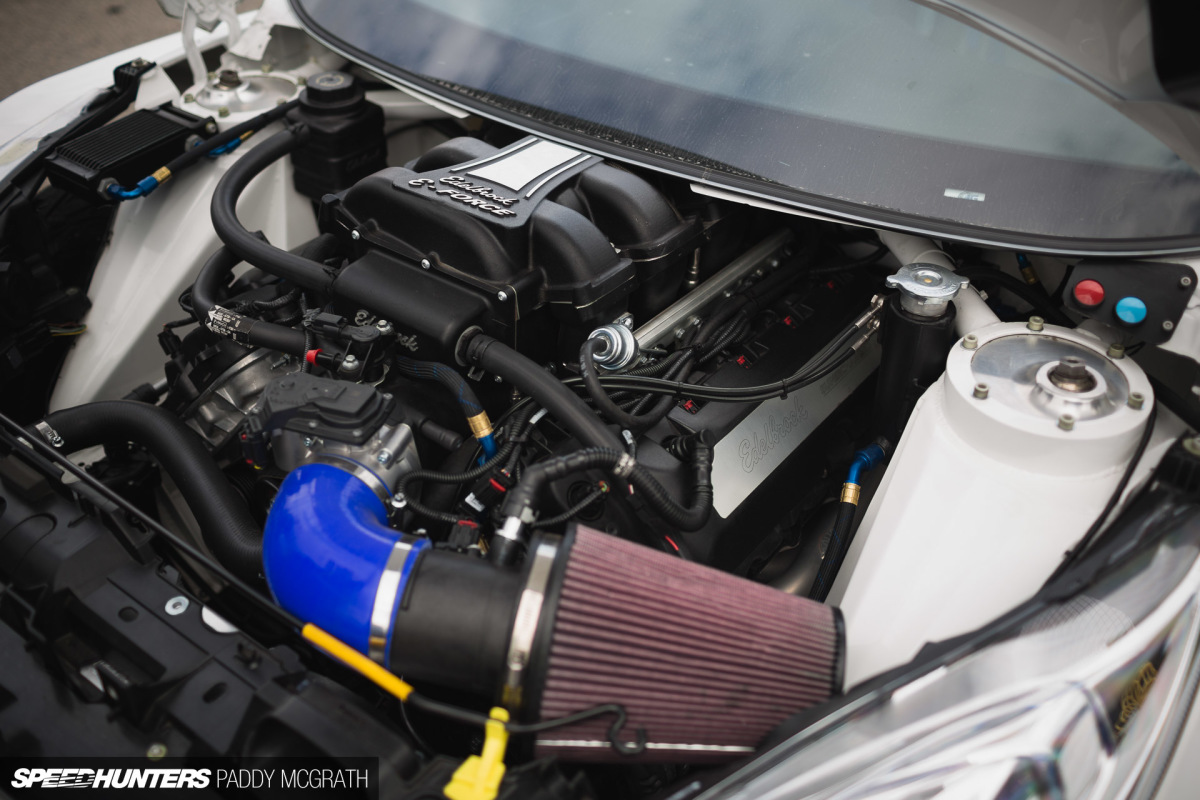 At this point I was greeted by the friendly Scottish accent of the car's owner, Tom Blackwood. Tom was quite enthusiastic and didn't waste much time in revealing the Fiesta's new heart: a 700hp supercharged Coyote V8. Well that was unexpected…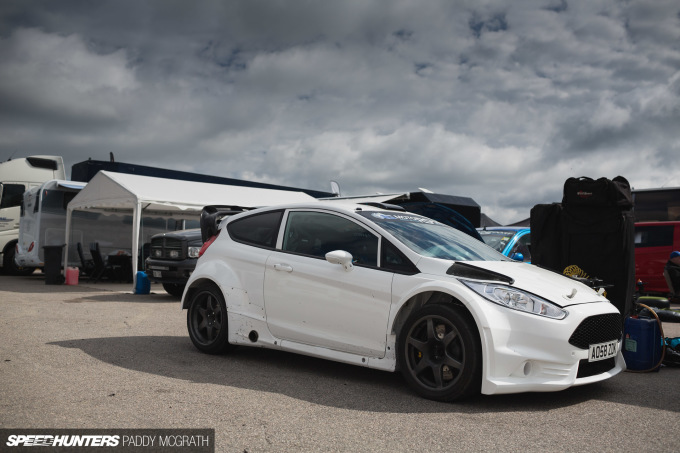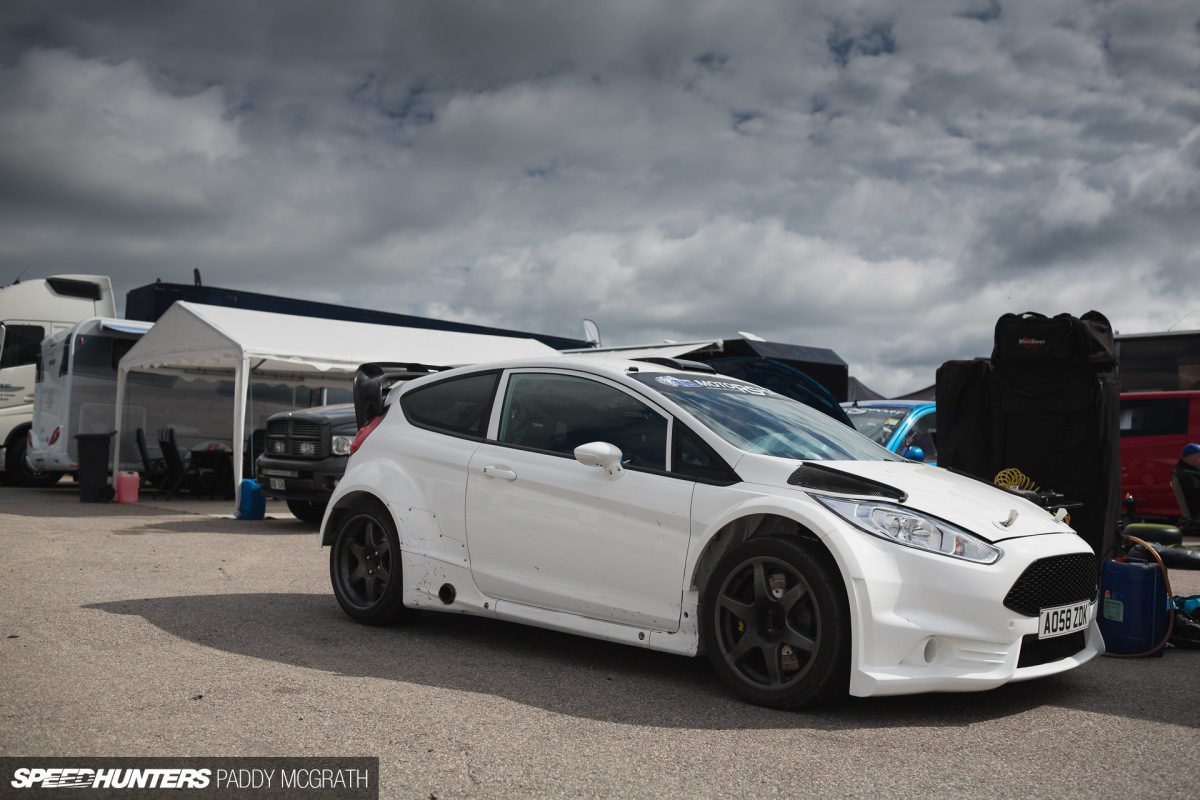 Before the moaners appear in the comments section, let me explain why I feel this is a good swap and not your typical V8 conversion. The car was built in, and I'm guessing still lives in, Scotland, where any sort of V8 is a rarity; and it's a modern Ford chassis that's not a Mustang, making it even rarer again. It is a Ford engine too, so it keeps everything within the family. That last point doesn't particularly bother me, but I appreciate that it means a lot to some.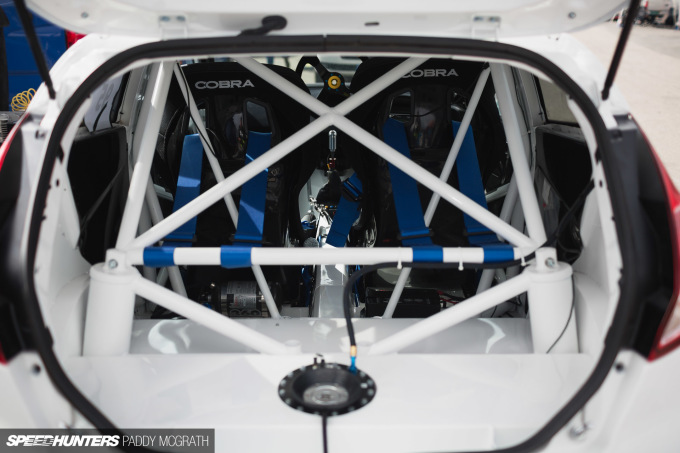 It's a lot of horsepower too, which is being produced in a relatively reliable state. If you were to try to build a 700hp Cosworth YB equivalent, not only would it be an incredibly expensive endeavour, but reliability is going to be considerably weakened as well. I'm not saying YBs are bad engines or anything, but their small capacity and four cylinder layout will always struggle to compete against a Coyote for big, reliable horsepower.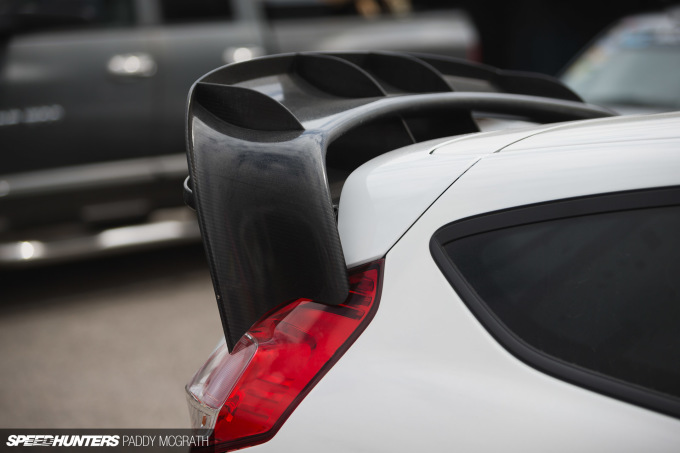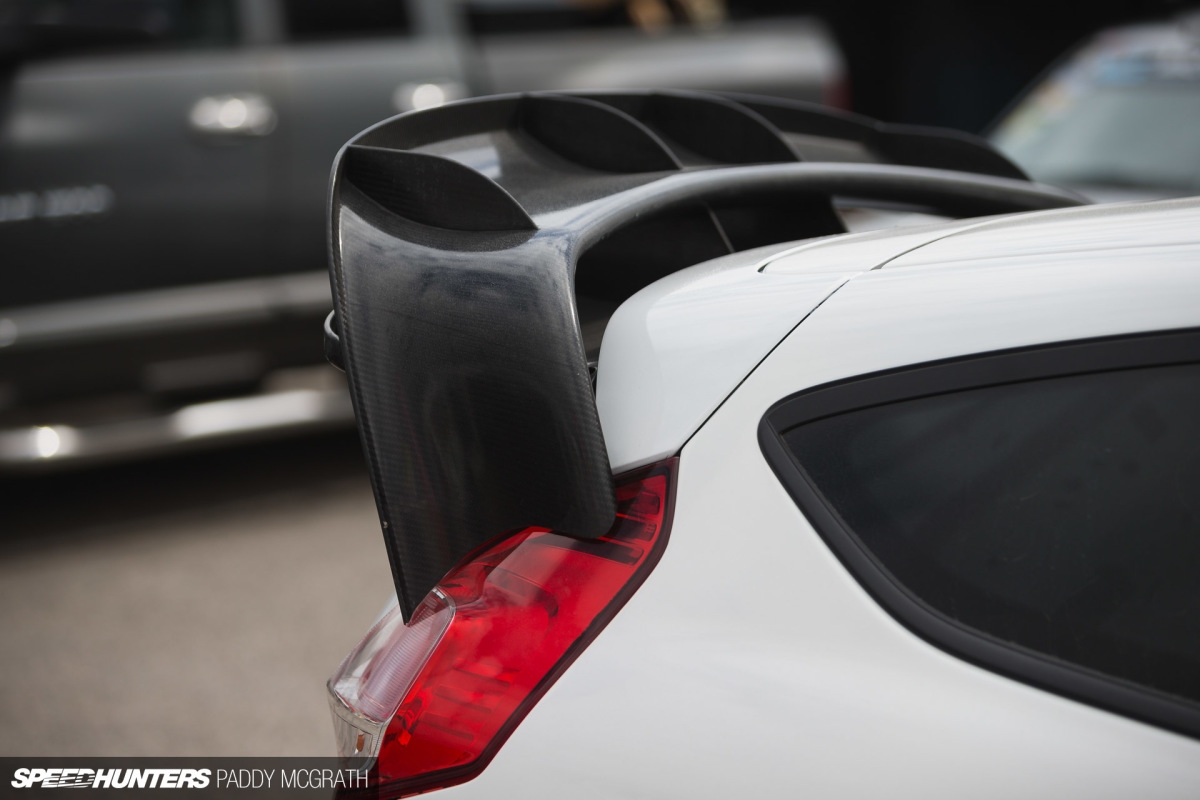 The finish on the exterior reflects the quality of the build throughout the car, and the choice of parts used. A Quaife 69G sequential transmission sends power only to the rear wheels through a Group A specification Escort Cosworth rear end.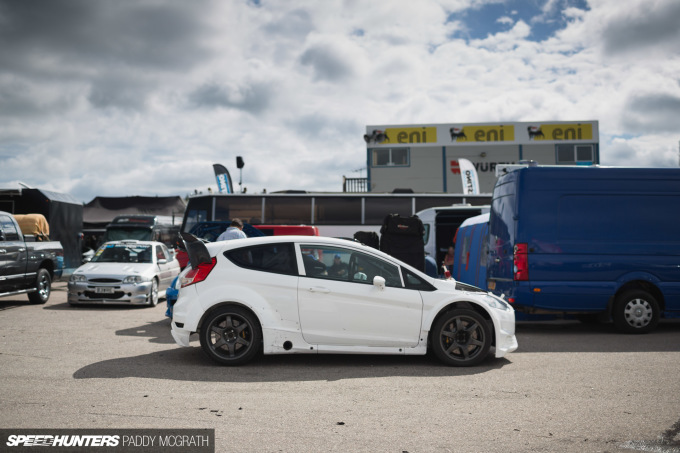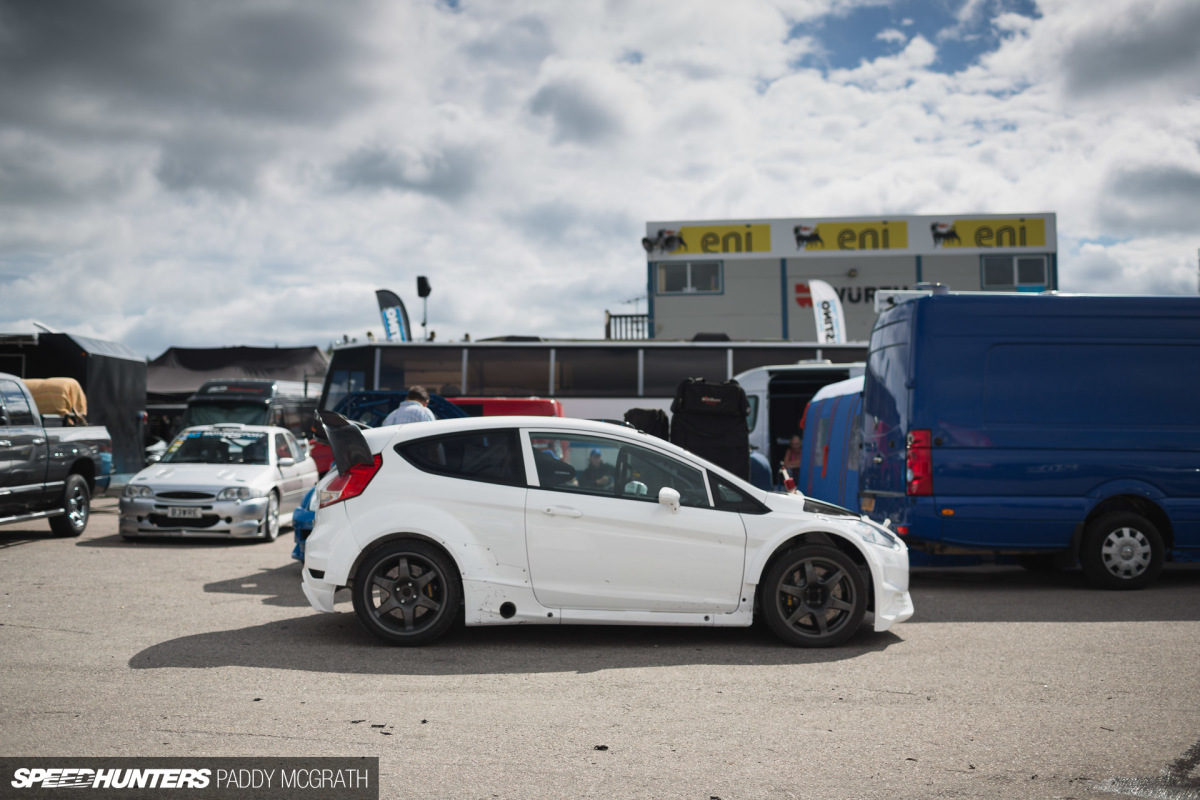 The Fiesta sits aggressively on Compomotive wheels, with large AP Racing brakes lurking behind the spokes. It's the complete package and one which was completed in around one year by Andrew Gallagher Motorsport in Scotland, itself famous for some legendary fast Ford builds in the UK.
A rear-wheel drive, 700hp, supercharged V8-powered Fiesta that looks like a WRC car? I'm 100 per cent on board with this sort of thing.
Paddy McGrath
Instagram: pmcgphotos
Twitter: pmcgphotos
paddy@speedhunters.com
Cutting Room Floor