Power Of The People
I think it's a pretty strong endorsement of an event where over a month later, we're still talking about it.
Whilst Gatebil's Rudskogen July event isn't the only Gatebil on the calendar, it is the Gatebil. I've been aware of the Gatebil events since my days in secondary school (that's high school, Americans). I had a poster on my studio wall in college of a very sideways Escort Cosworth that came free with one of the major UK car magazines of the time.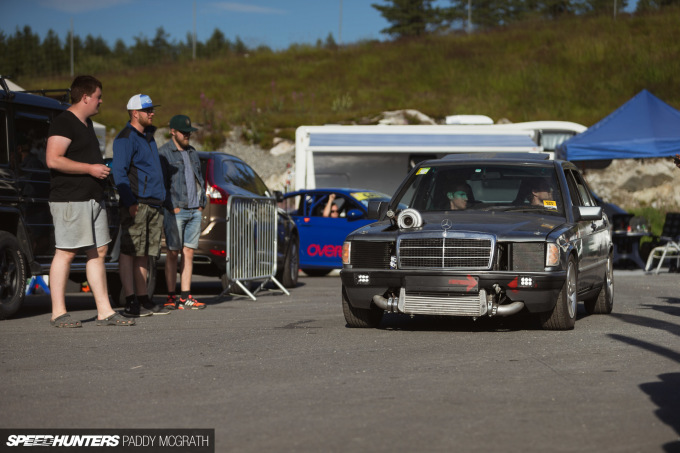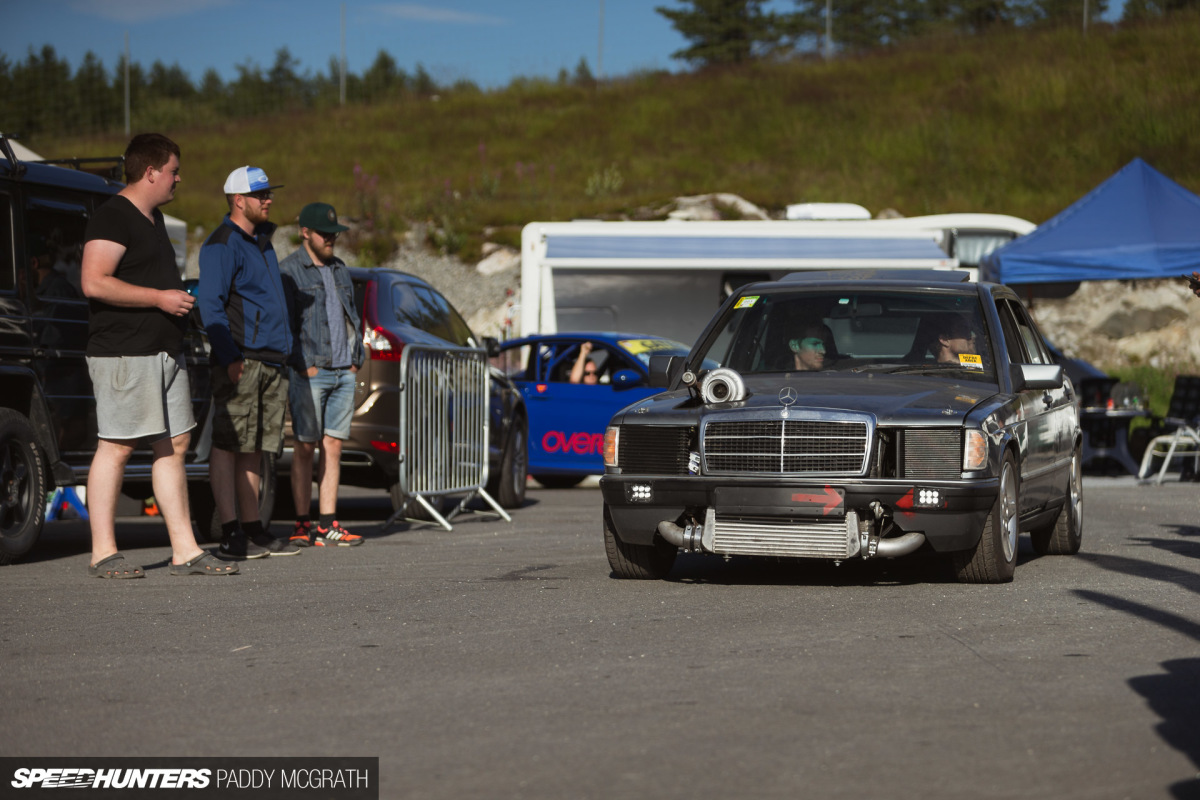 When I first started working full time with Speedhunters in 2010, I remember Rod asking a group of us if there were any events that we should be covering, that we previously weren't. 'Gatebil' was my only suggestion.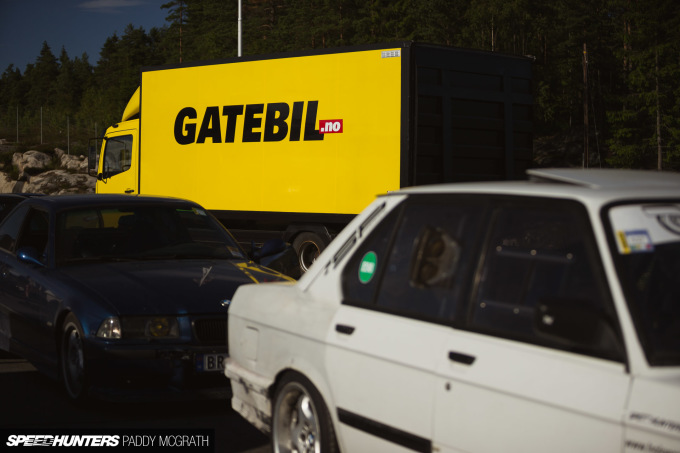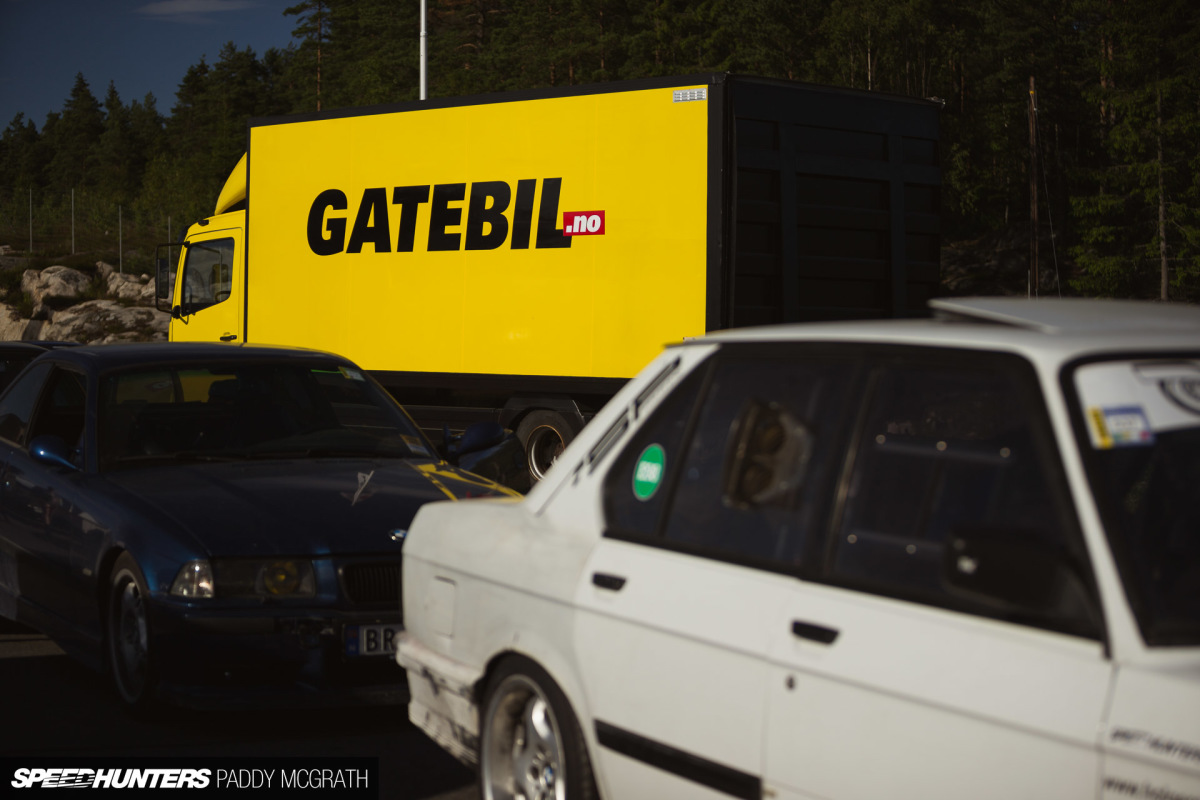 It wasn't until 2011 when Rod, Larry, Miki Taka and I gathered at Rudskogen for the very first time. We had arranged to hang out with a then relatively unknown drifter named Fredric Aasbø. I think that first Gatebil changed a lot of things for a lot of people. Things were certainly never the same again.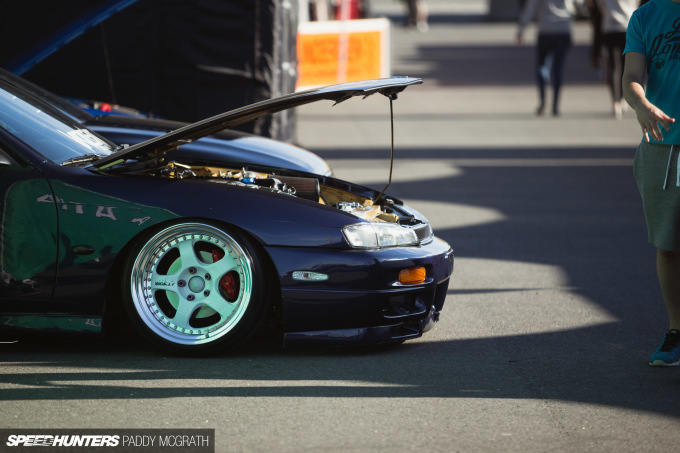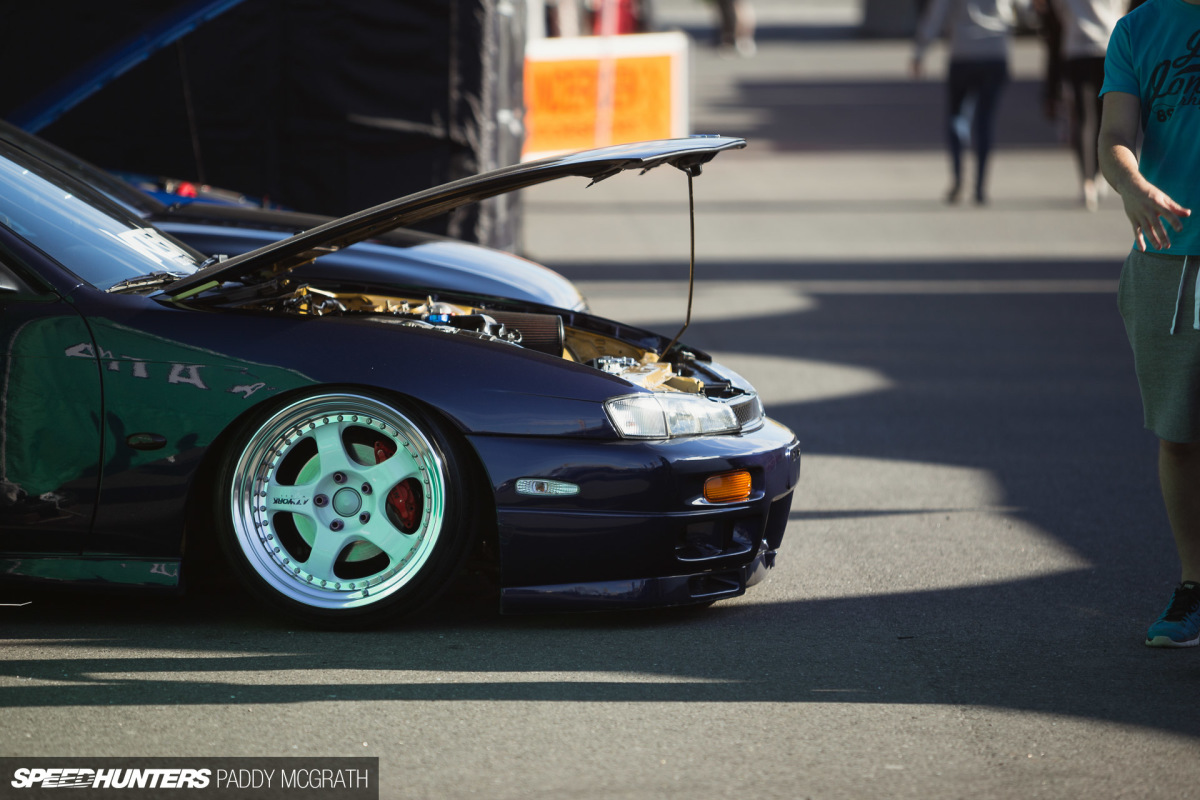 That first year we attended, there wasn't even a pit building, although the track extension had been completed. There were no functional bridges over the track, so if you wanted to get somewhere, you had to go the long way around. I'm not going to go all hipster and proclaim it was better in my day, because other than these differences it was the same Gatebil that happens today.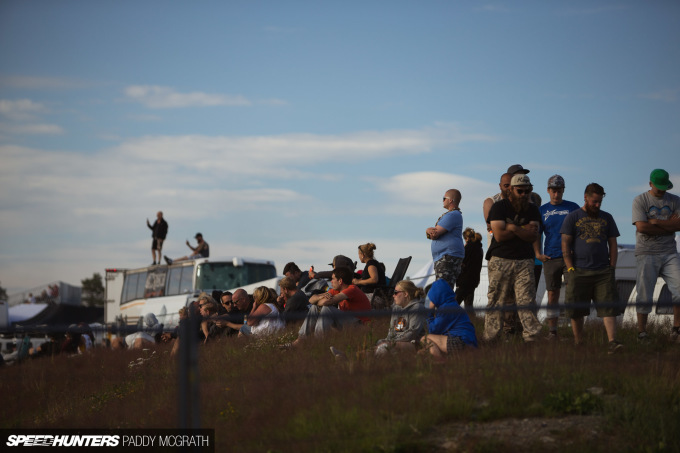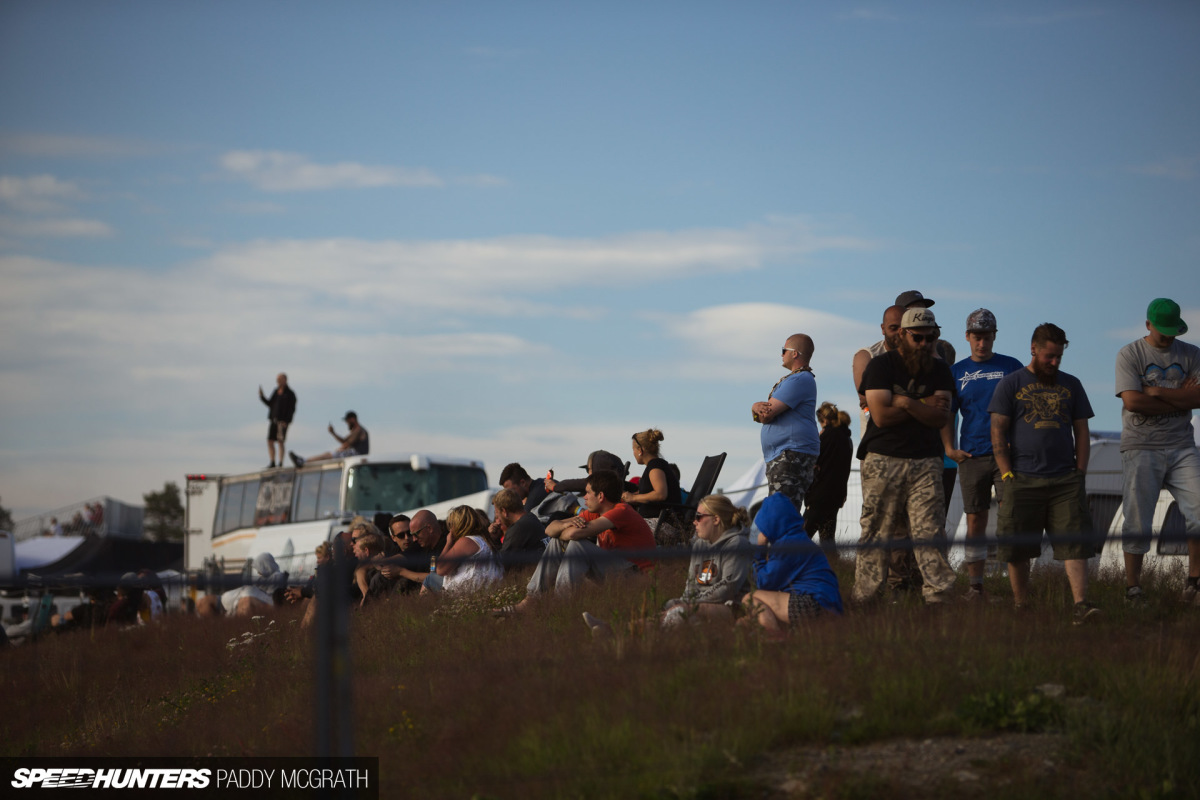 It's the same because it's generally the same people who are responsible for putting on the show every year. It's their pilgrimage, their automotive Mecca. It's these people, from organisers to competitors to spectators that make Gatebil, Gatebil.
Without them, none of this happens.
Man & Machine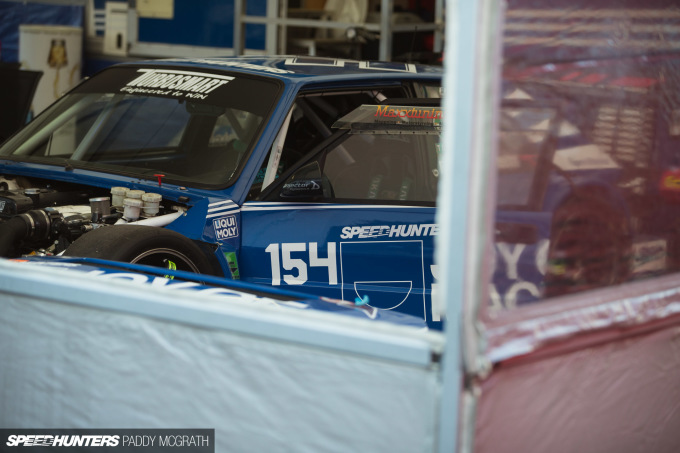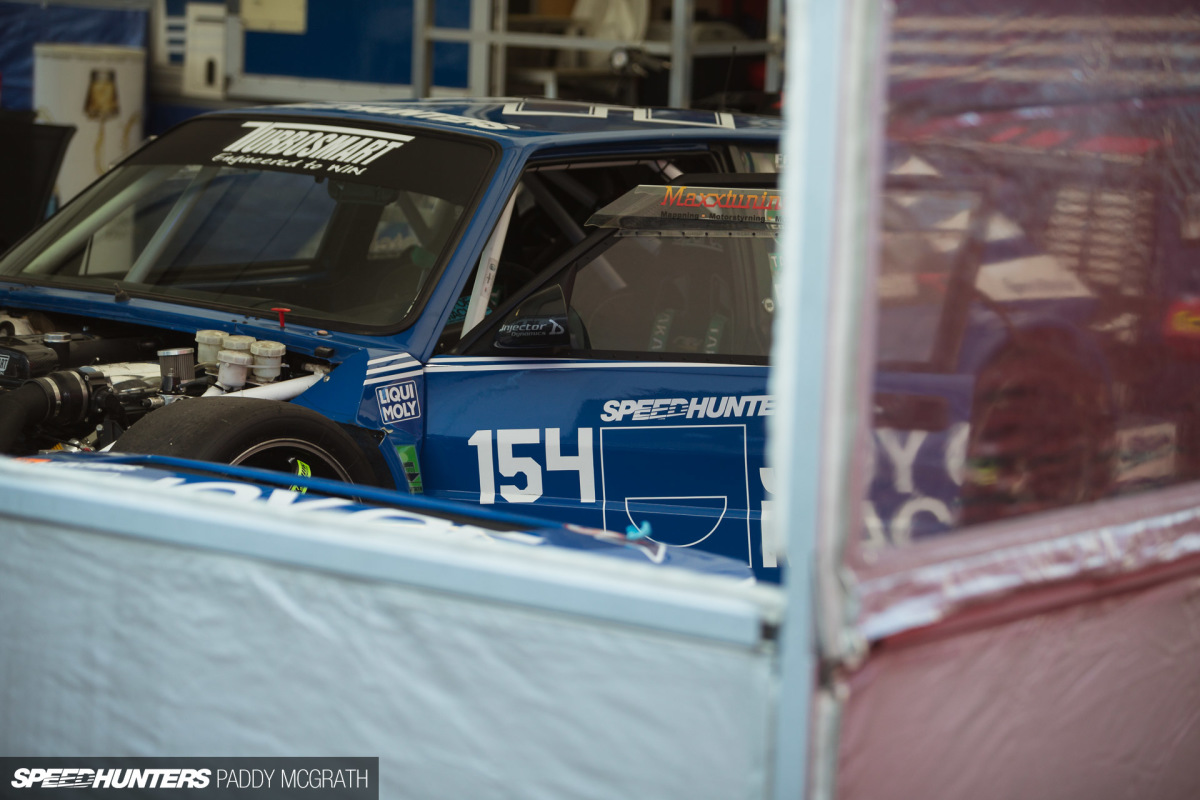 Being truthful, I'm at a stage now where I don't even enjoy writing about Gatebil anymore, as I feel everything has already been said. How can anyone elaborate on it at this point?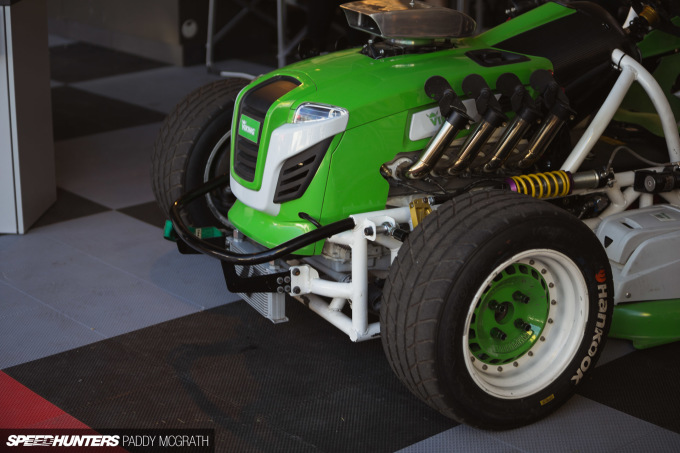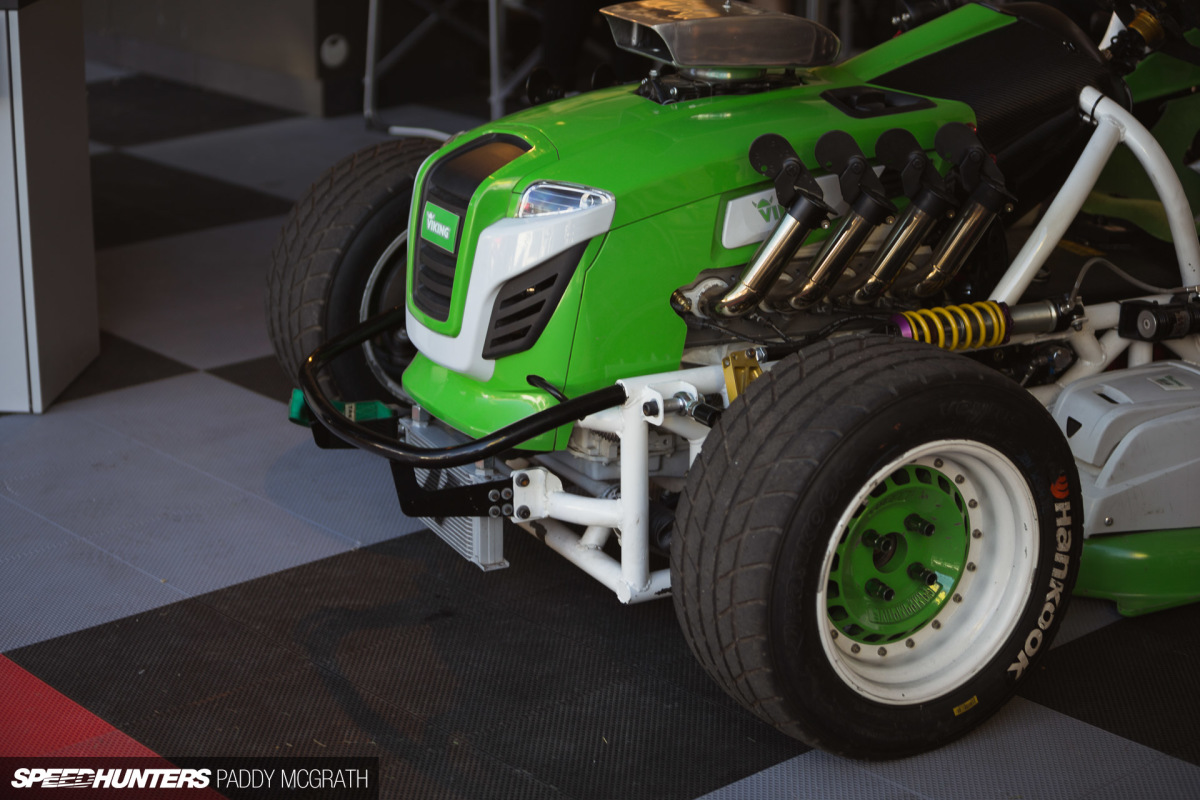 There's been so much hyperbole, excitement and proclamations that there's really nothing left to talk about. Add to this that we could continue writing about Gatebil for the next 100 years and it still won't come close to showing you what it's really like. There's absolutely no substitute for being there. None.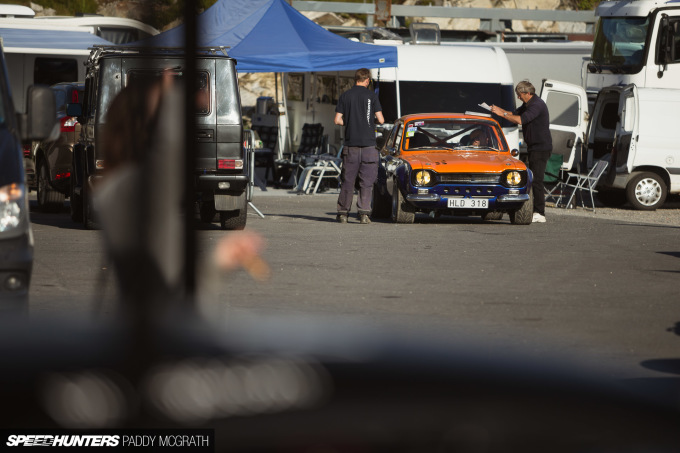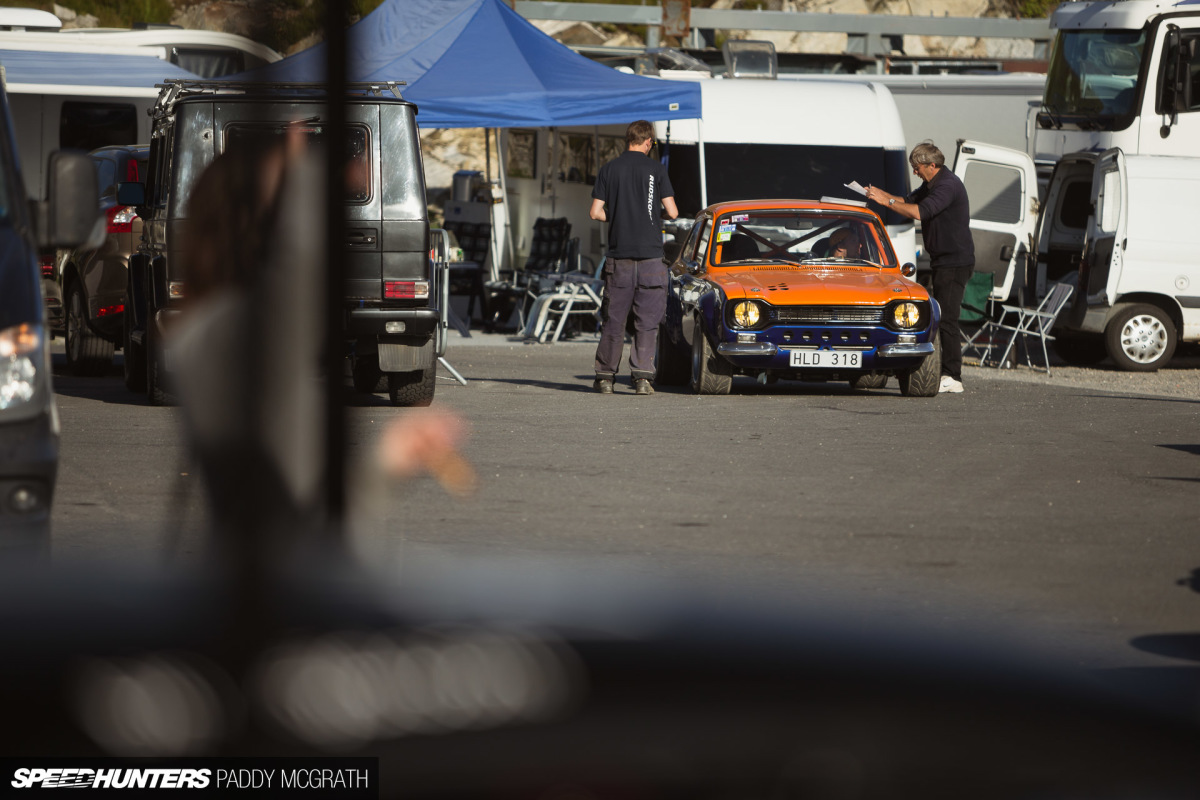 One Gatebil-type car at a non-Gatebil event would bring the place to a standstill, so you might begin to get an idea when you have a paddock with hundreds upon hundreds of Gatebil cars. It gets to a point where you walk past something that would ordinarily blow you away, but it has little to no impact purely because of its surroundings.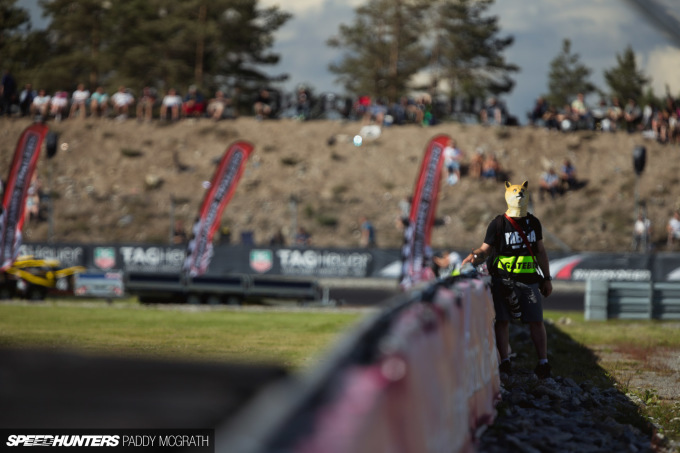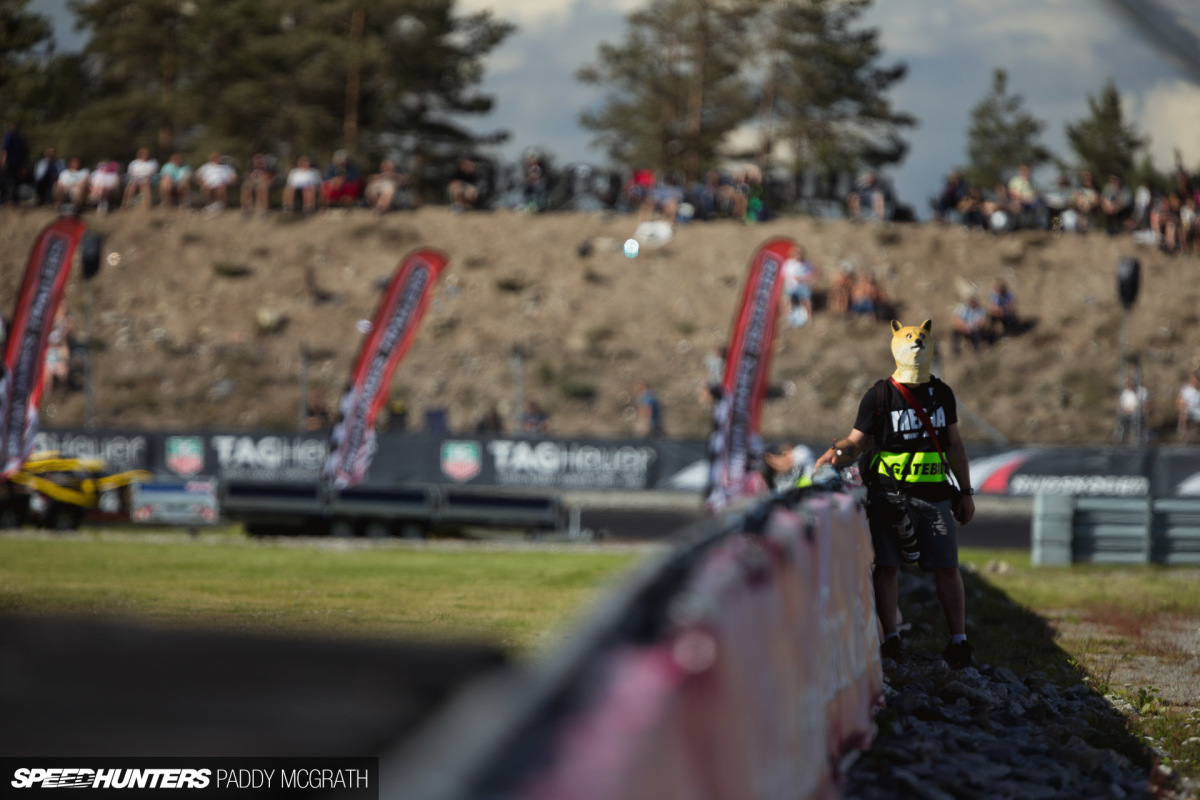 You see the strangest of things happen before you and you barely raise an eyebrow. The unexpected is the expected here.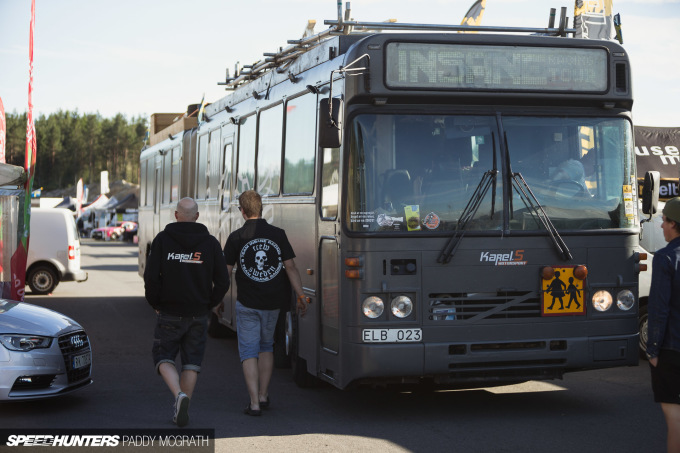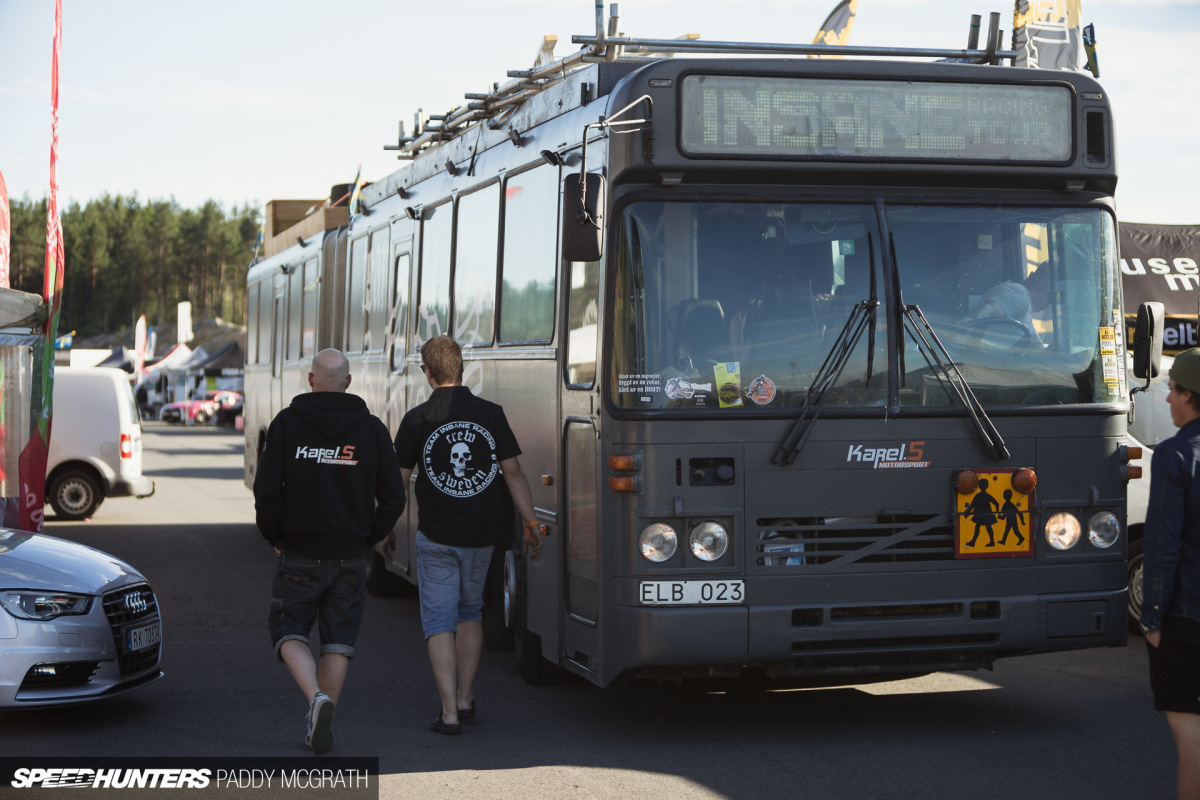 An articulated bus converted to a camping/vehicle service machine? It's a typical sight here, along with a plethora of other ingenious service vehicle solutions.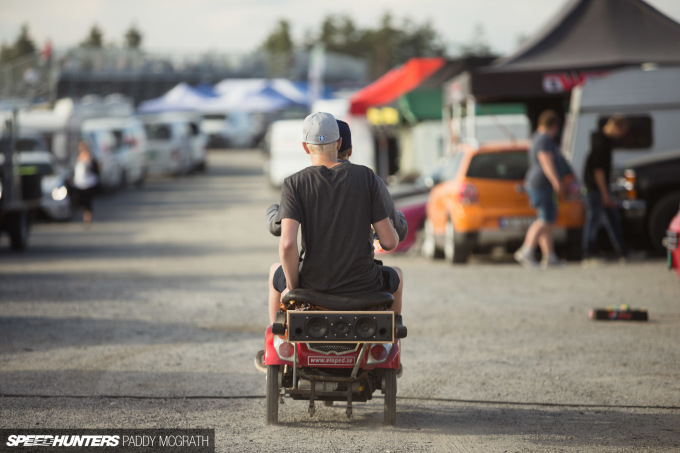 Sometimes, it's often the smallest of things that evoke a smile. Again, it's all down to people solving problems.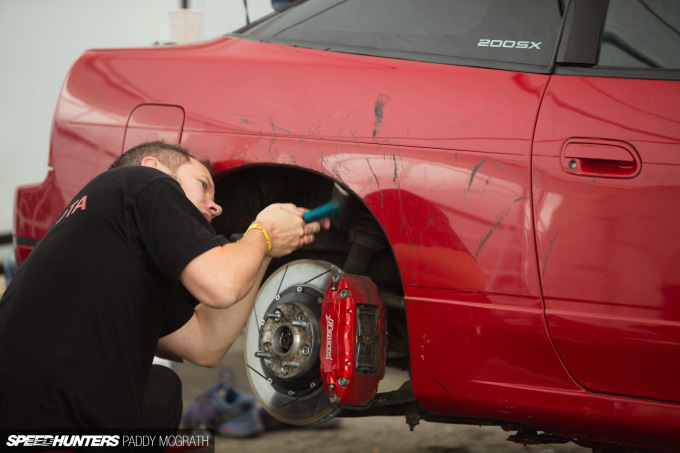 Repairs are often hasty and less than pretty, but they're done quickly on-site so that a car can be back on track again as soon as possible. What's the point of a pretty repair if you miss the last session? It can always be tidied up afterwards.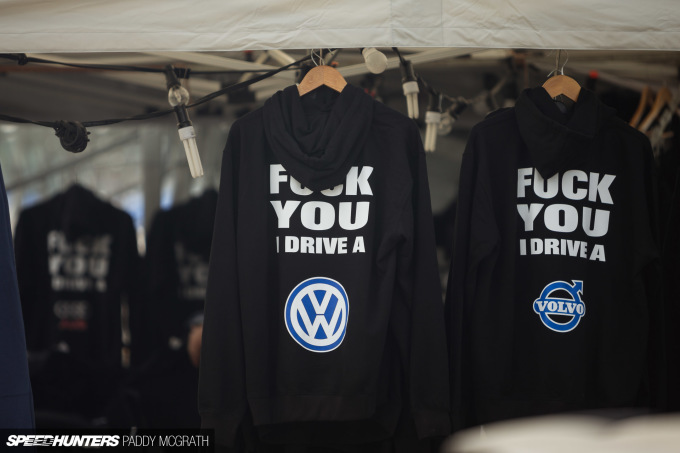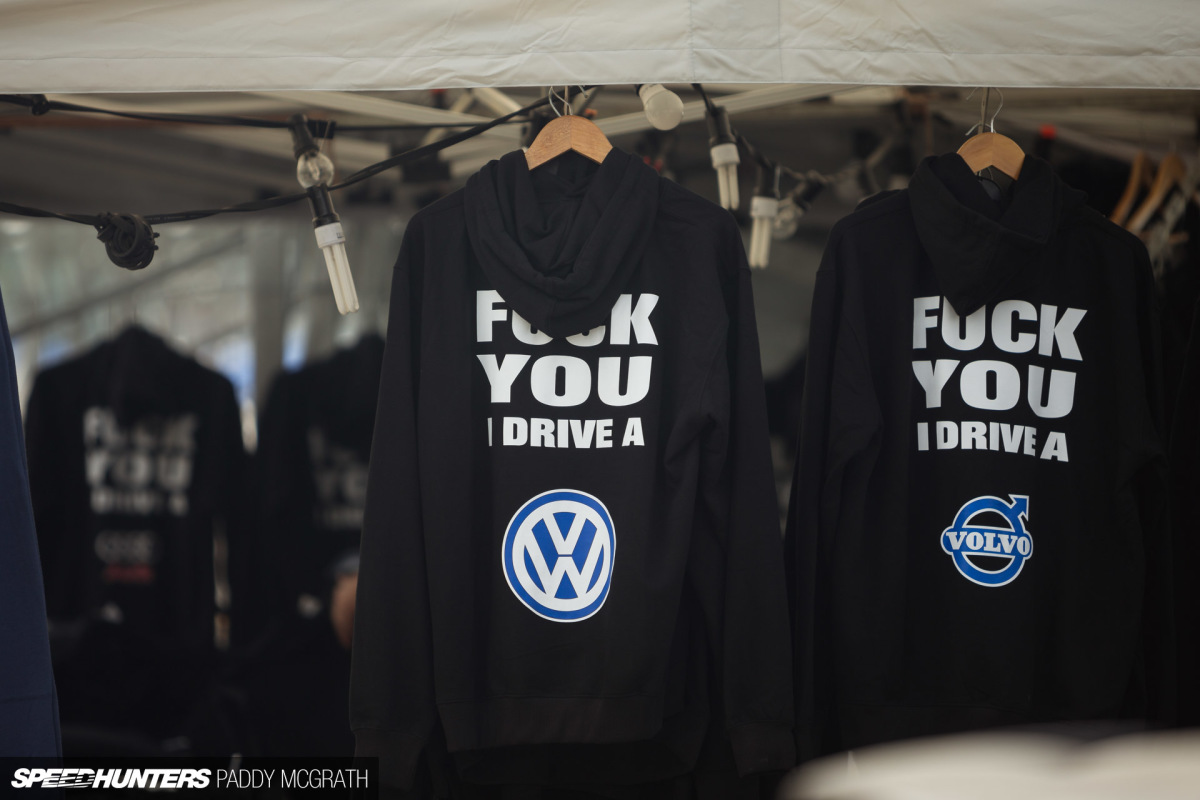 There's a certain amount of Scandinavian humour that might be lost on a lot of people, along with being lost in translation to a certain degree. These hooded tops might not be coming to the Speedhunters store any time soon, nor will the stickers that proclaimed they were "happy to ride your face".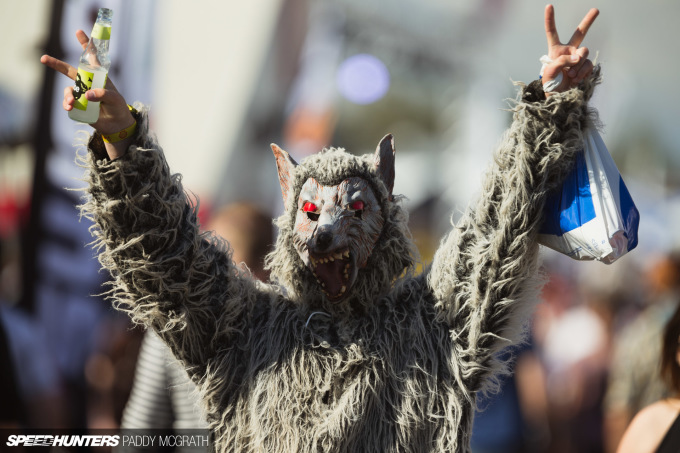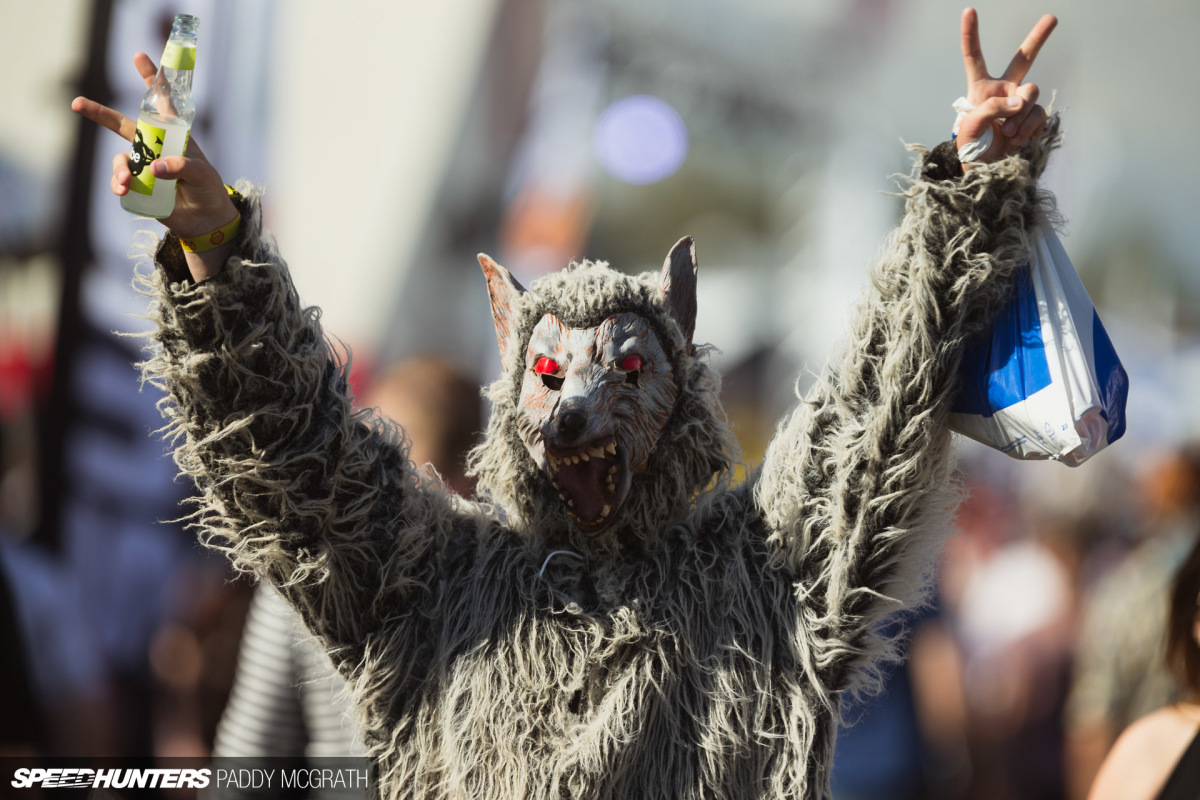 I speak for myself when I say that I wouldn't exactly fancy wearing a full wolf costume at the height of summer here. Full marks for dedication though. In case you were wondering, there isn't any sort of costume contest.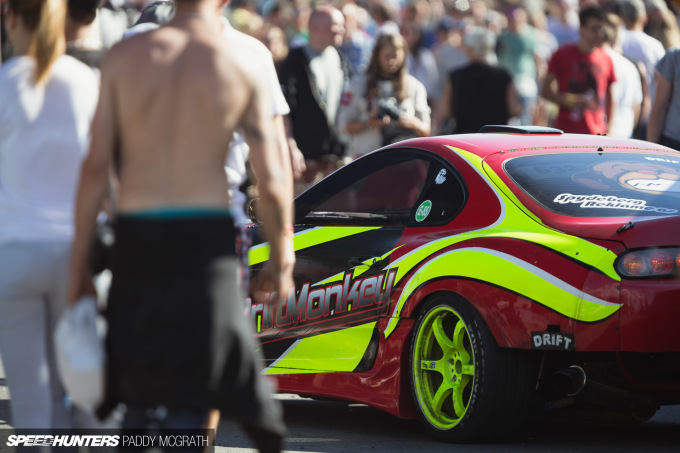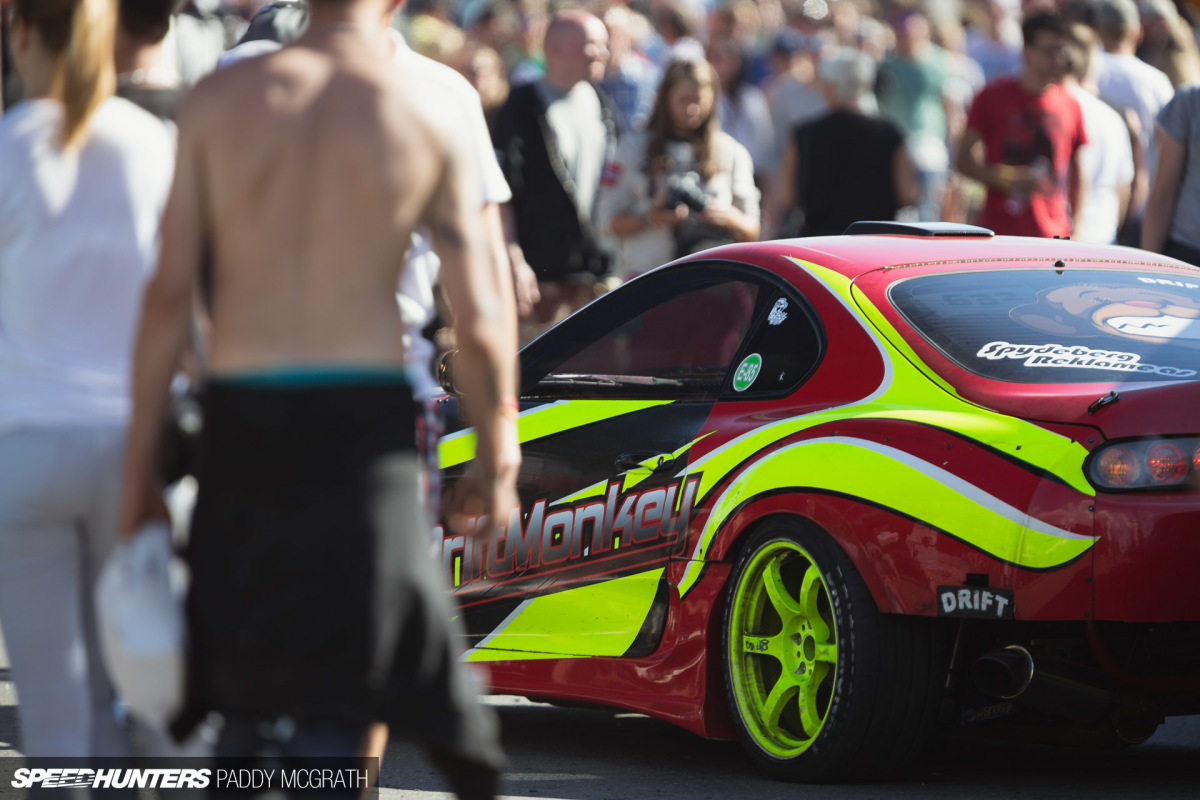 Come Saturday afternoon, the crowds on-site are pretty impressive. It's always good natured though, even if it does make it difficult for cars to manoeuvre their way back to their respective pit areas. Nothing a little blip of the throttle can't fix.
Around The Edge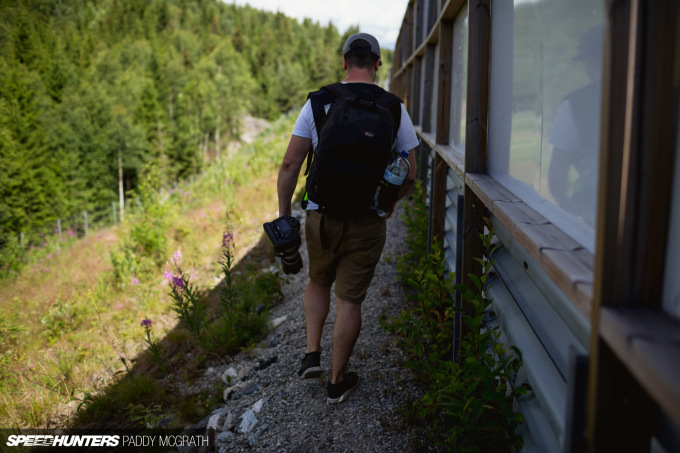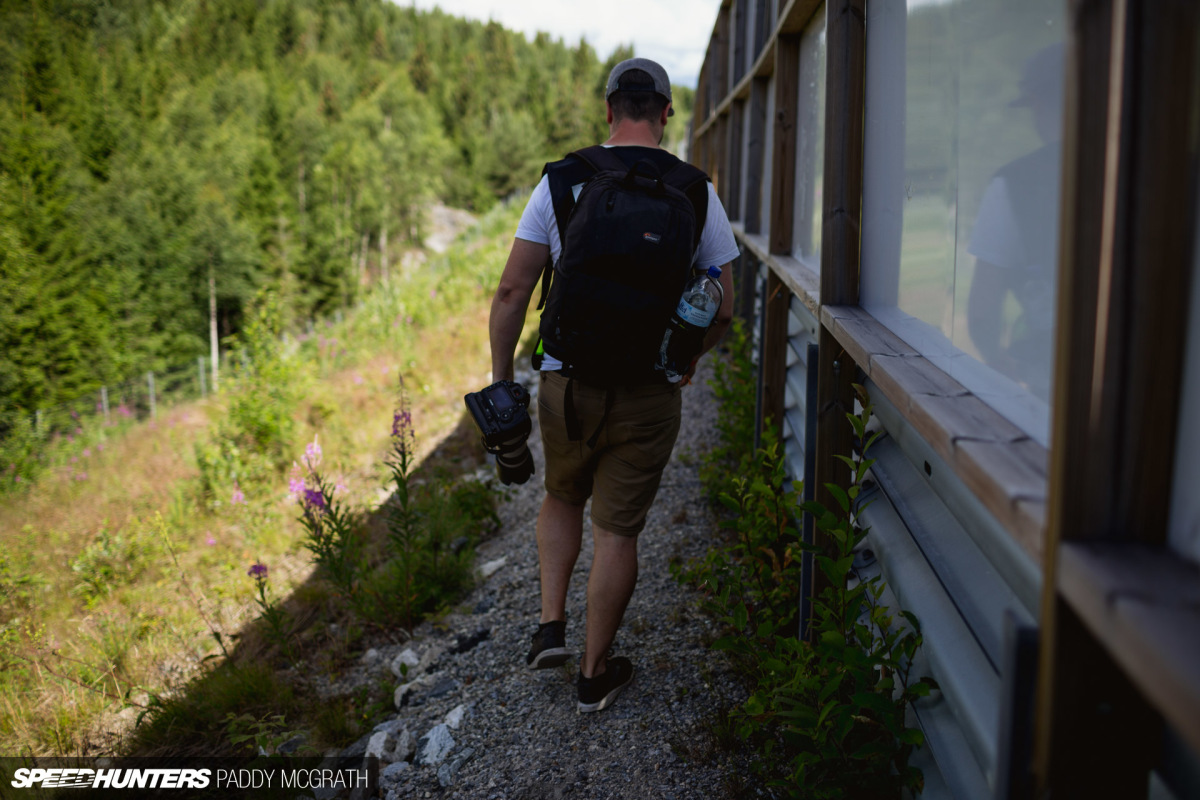 The free roam of the venue offered to media is unrivalled. I think there's only one 'red zone' around the whole course, which is media speak for 'don't f**king stand there'. It does get a little precarious at times and the sharp pointy rocks that litter the outside of the track are absolutely no fun to walk on.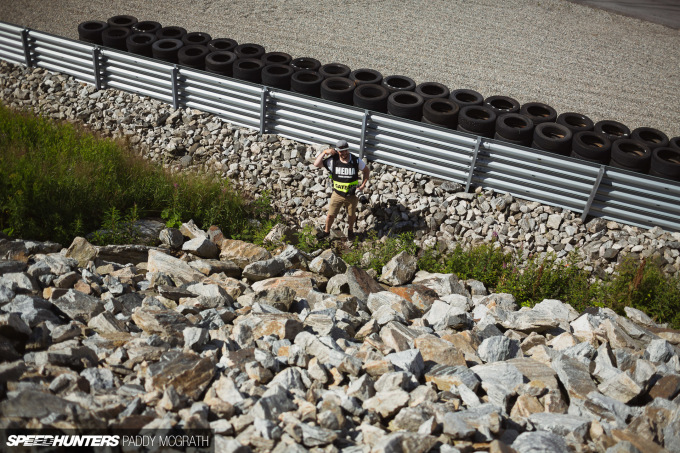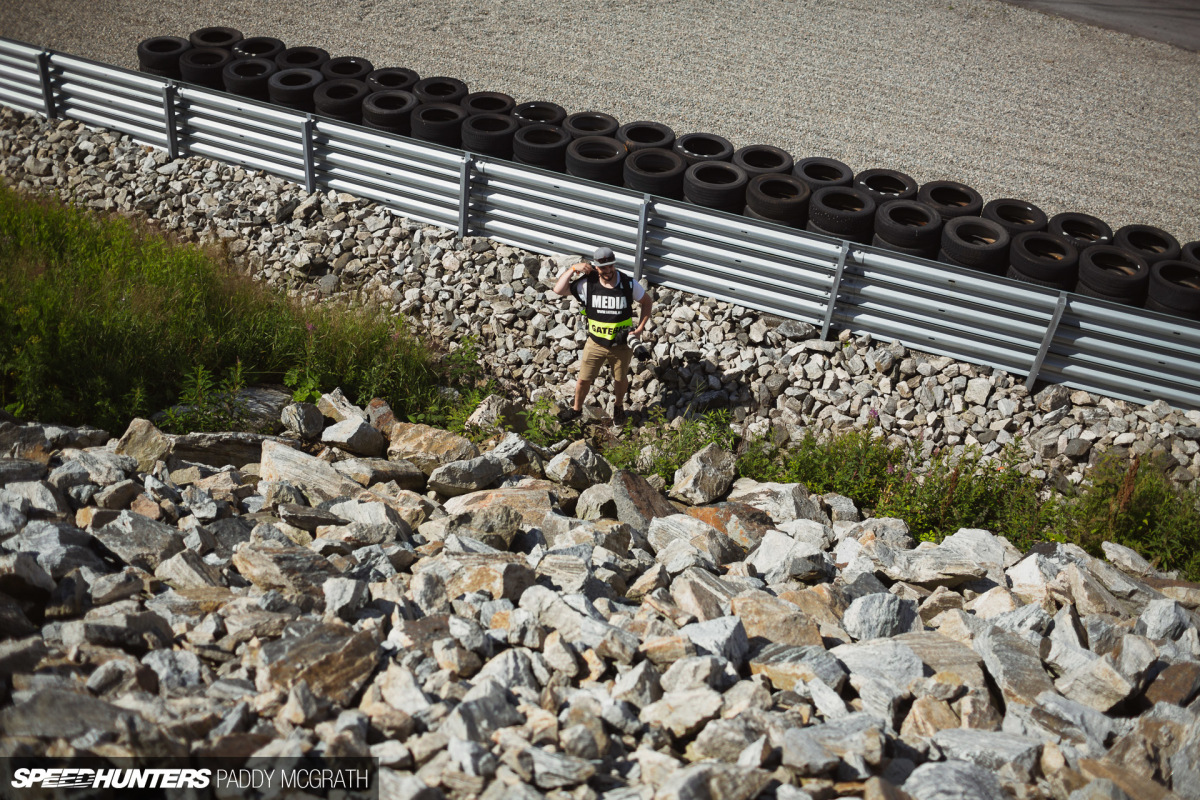 It does help to pay attention to where you're going though. It's easy to get distracted and follow the cars, only to realise you've suddenly ended up at the bottom of a cliff of almost certain death. Hi, Dave.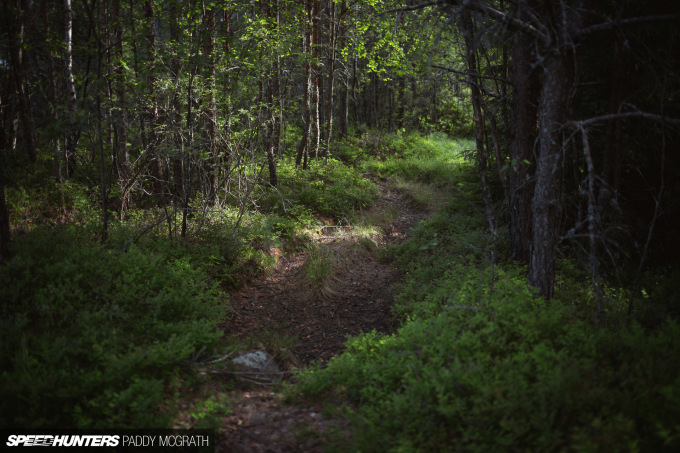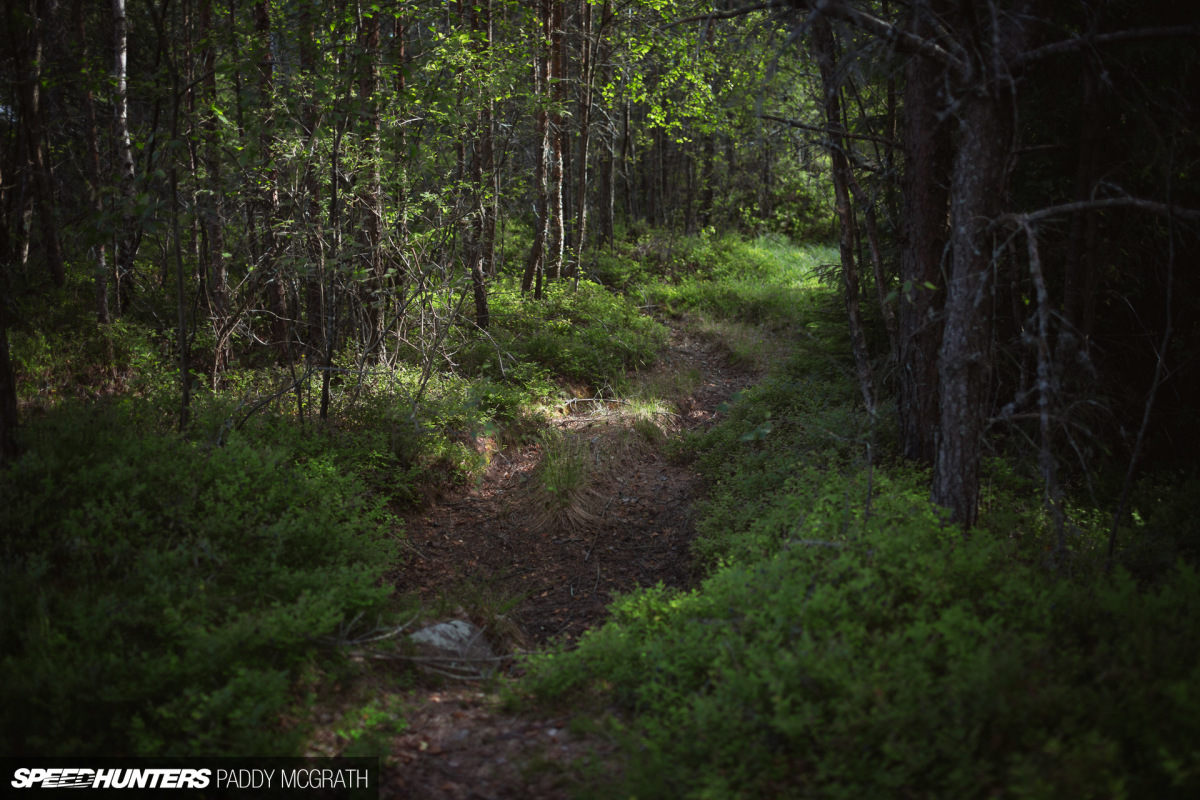 That's not to mention the unofficial forest area, where I reckon there'll still be media wandering around inside trying to find their way out. I spent more time in here than I'd like to admit, but provided you keep following the noise of the cars you'll eventually find your way out again.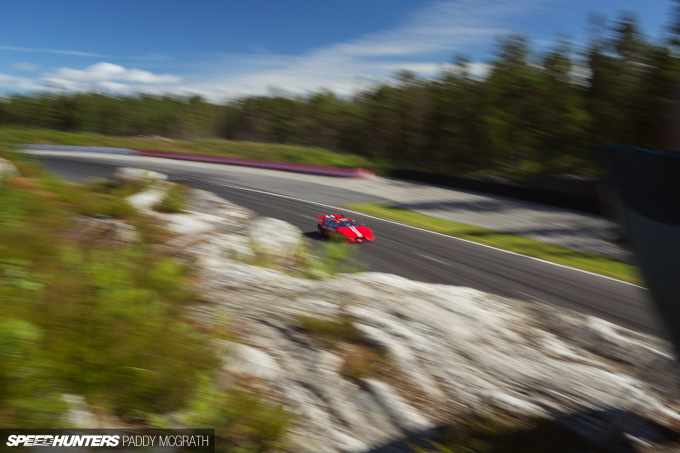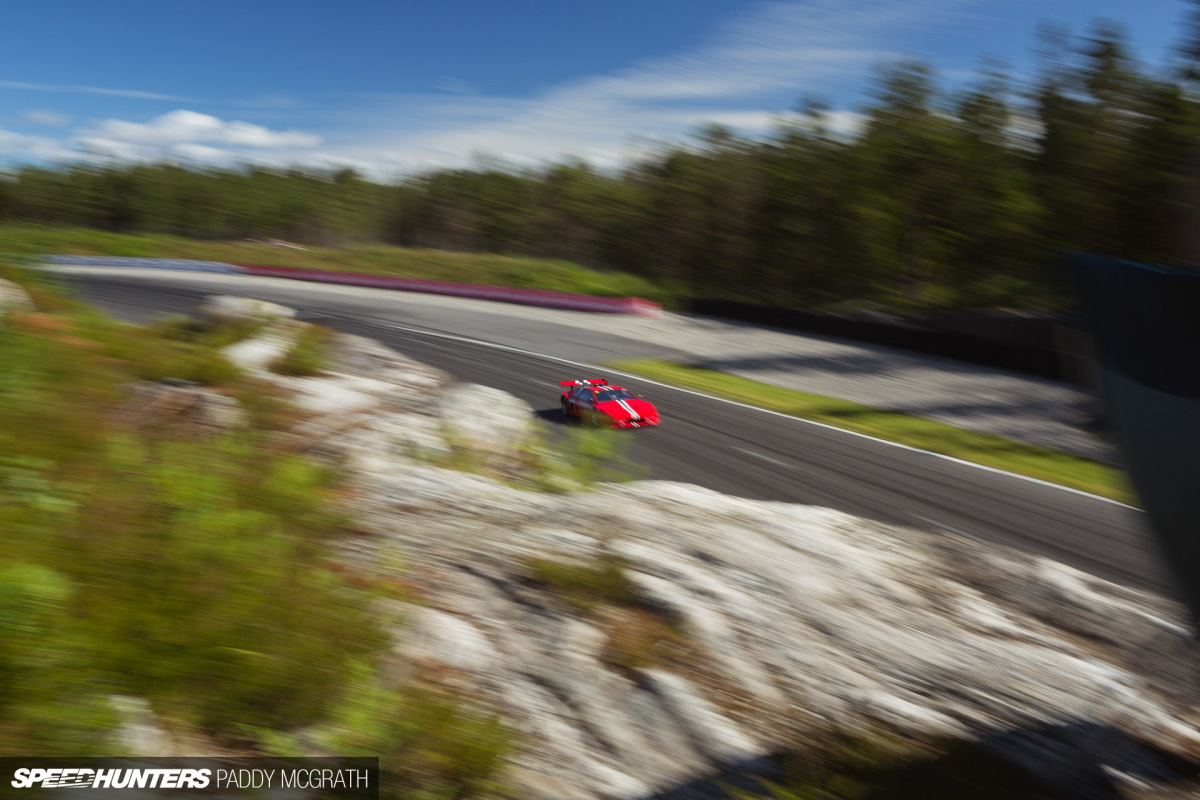 It's a bit sickening though when you realise that you a) spent half an hour trying to transverse 50 metres of forest, when b) you could have just walked around it in five minutes to get to the same place. Where's the fun in the easy way, eh?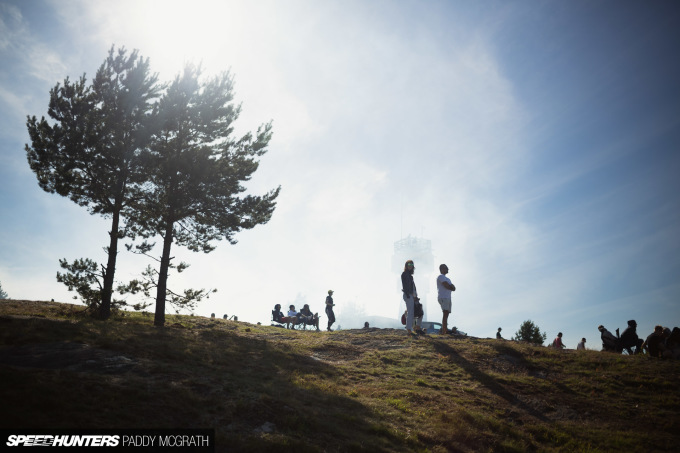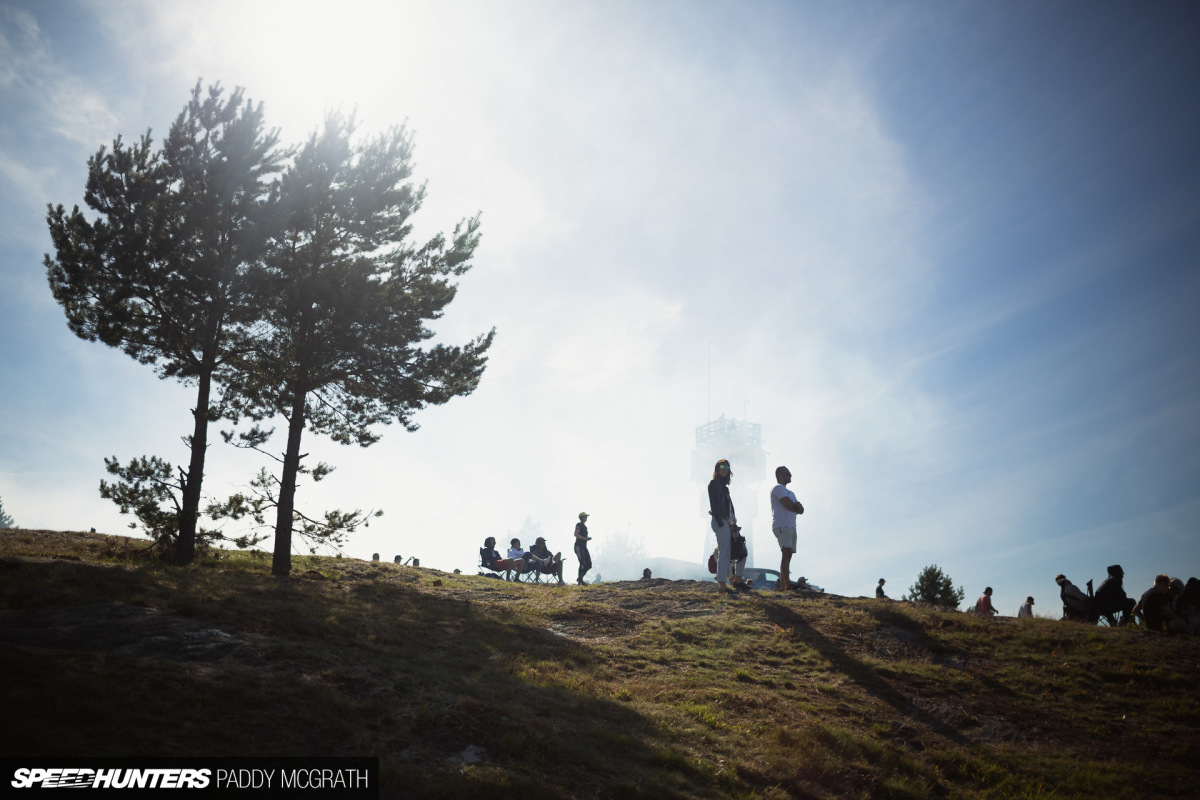 Vantage points for spectators are wide and varied. I don't think there's a bad seat in the house, although come competition time it tends to get a little bit busy.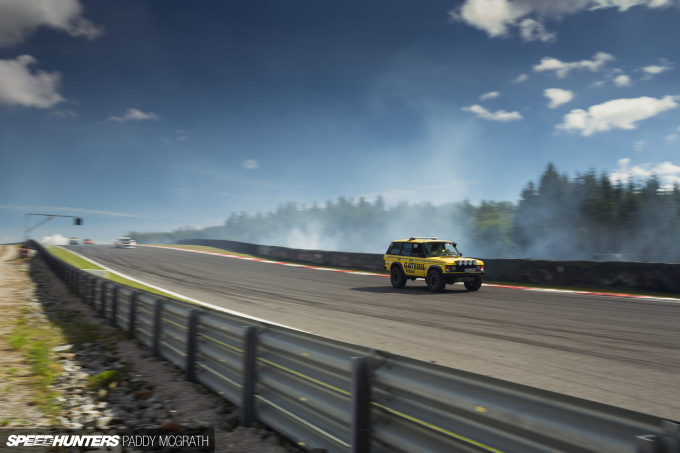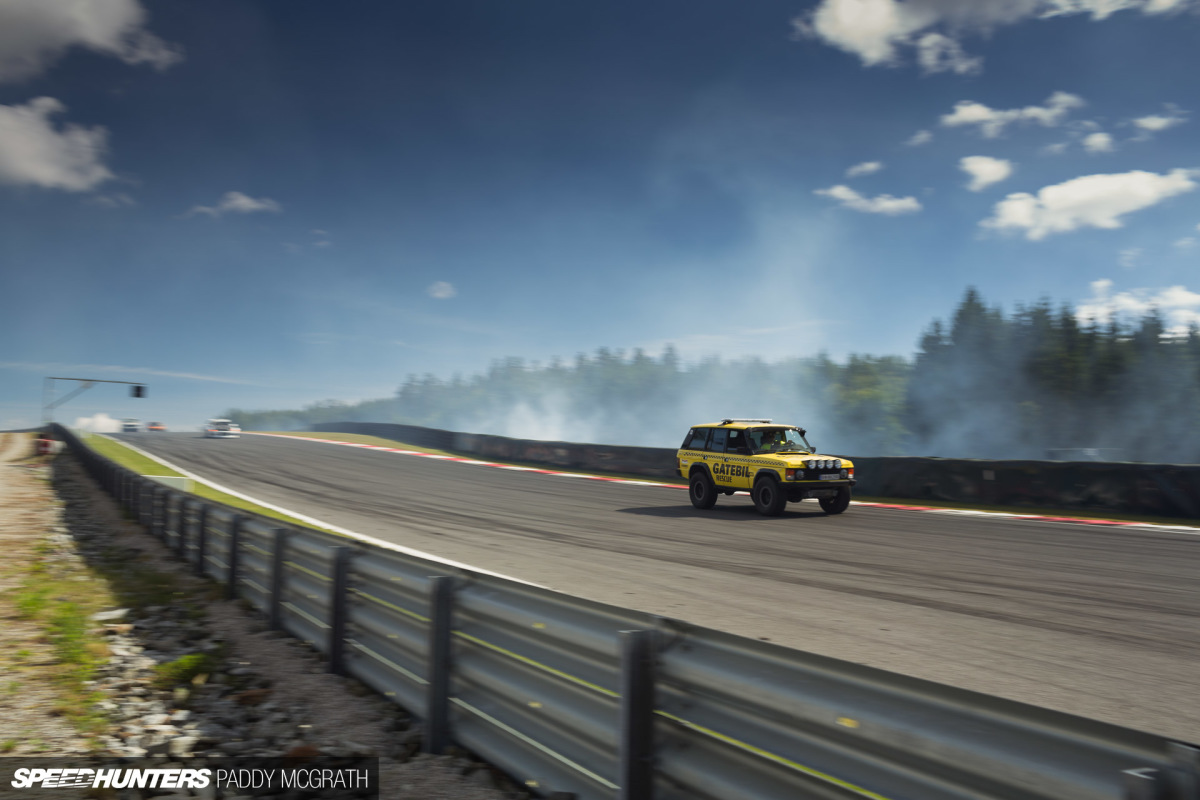 The recovery crews are definitely the hardest working people at any Gatebil event; I think they get the most track time of anyone. Their lifted Range Rover is just one of a few vehicles used to tow unfortunate souls back to the pits, when they've inevitably run out of tyres or talent, or both.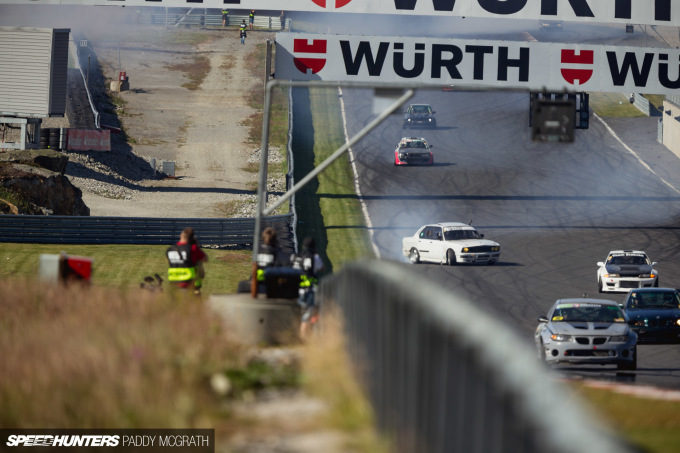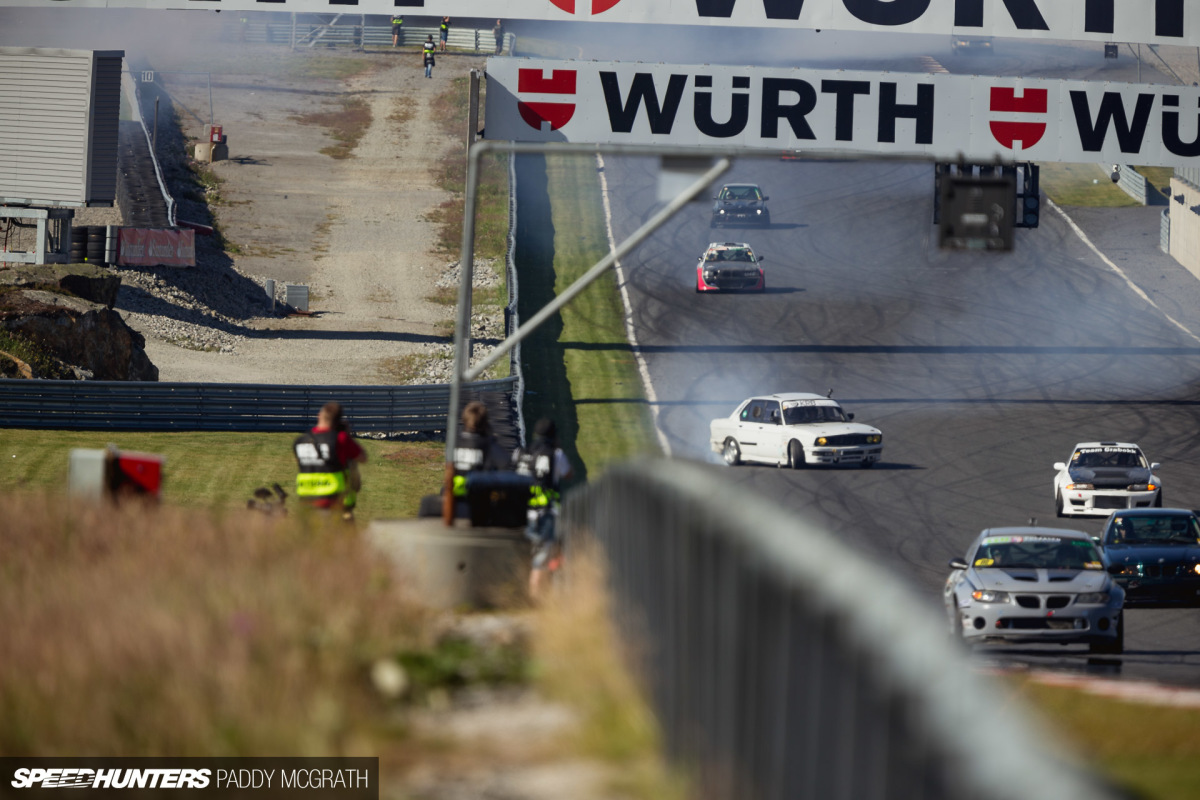 With only one red zone, it leaves a whole lot of track for media to explore. Typically, you only have about three feet of armco to protect you from the cars, but it's really up to yourself not to stand somewhere vulnerable in the first place. I like this approach, it encourages common sense rather than people trying to push the boundaries of where they've been told to stand.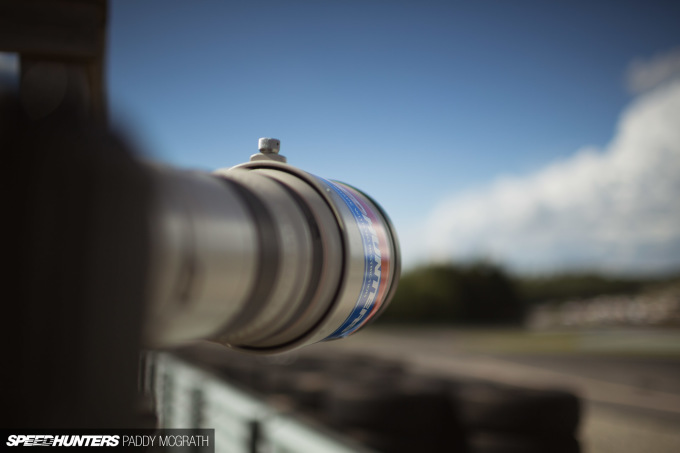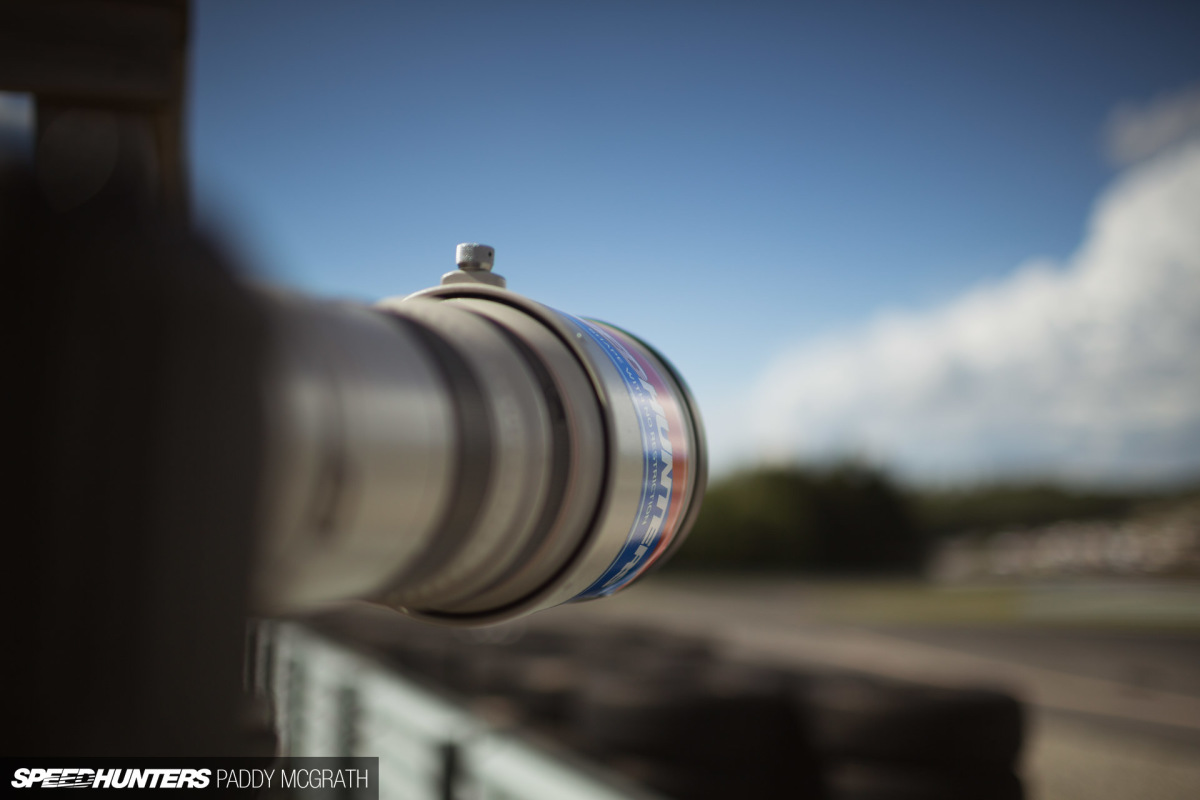 It remains one of my favourite places to shoot, with so much packed into such a compact venue.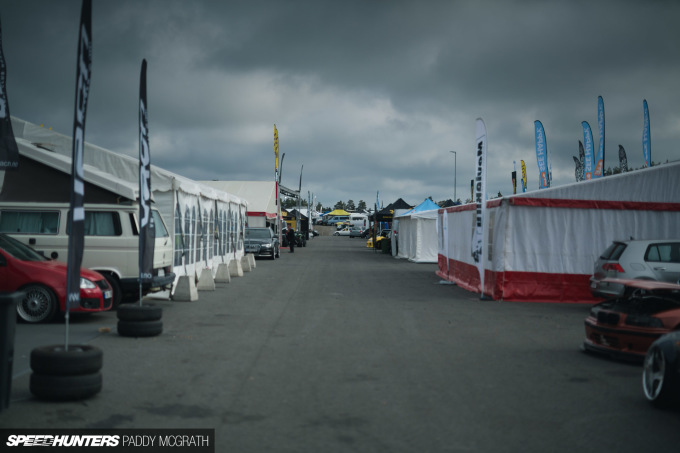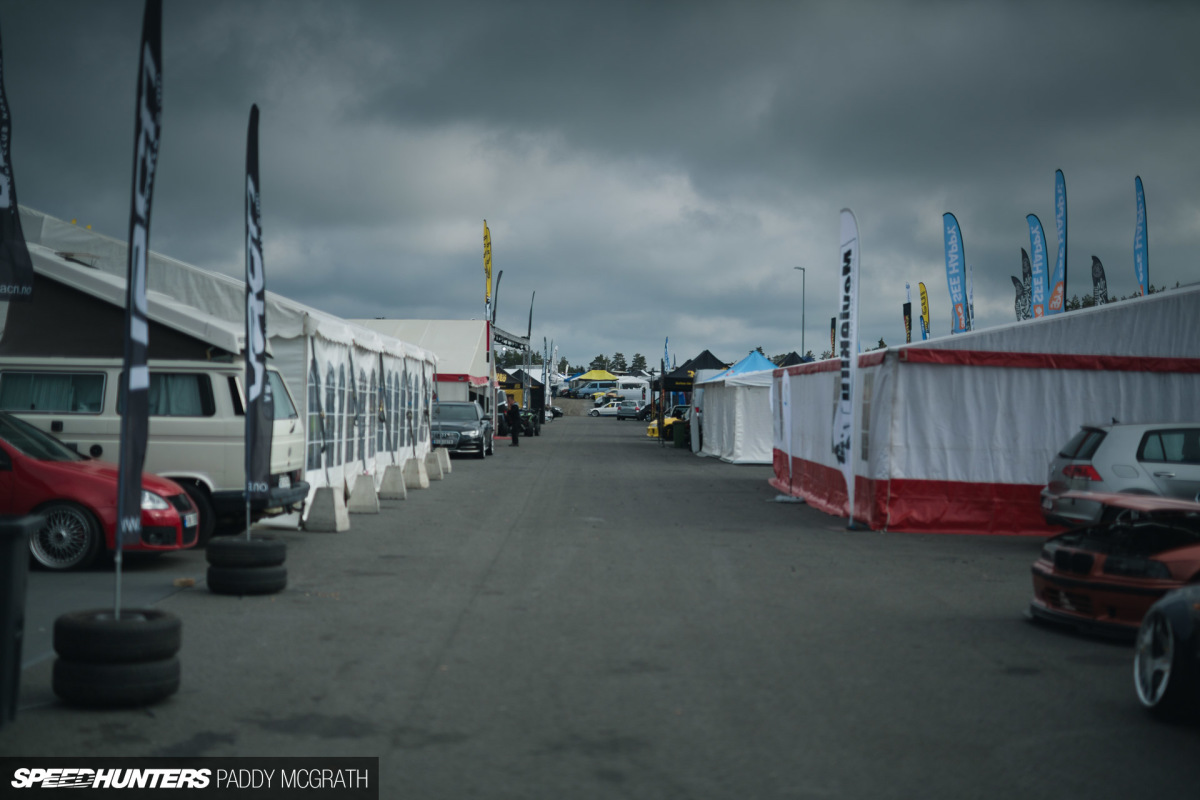 Still, it's the early mornings, as the place slowly comes back to life after a wild day and night before, that remain my favourite part of Gatebil. There's a strange sort of quiet around the paddock, with only a few wandering souls about the place.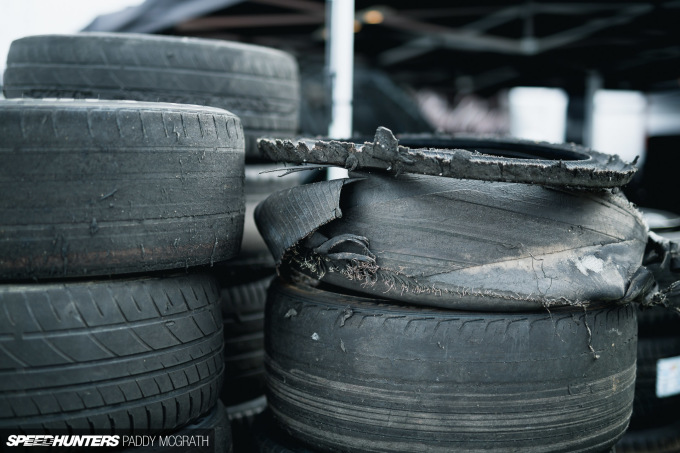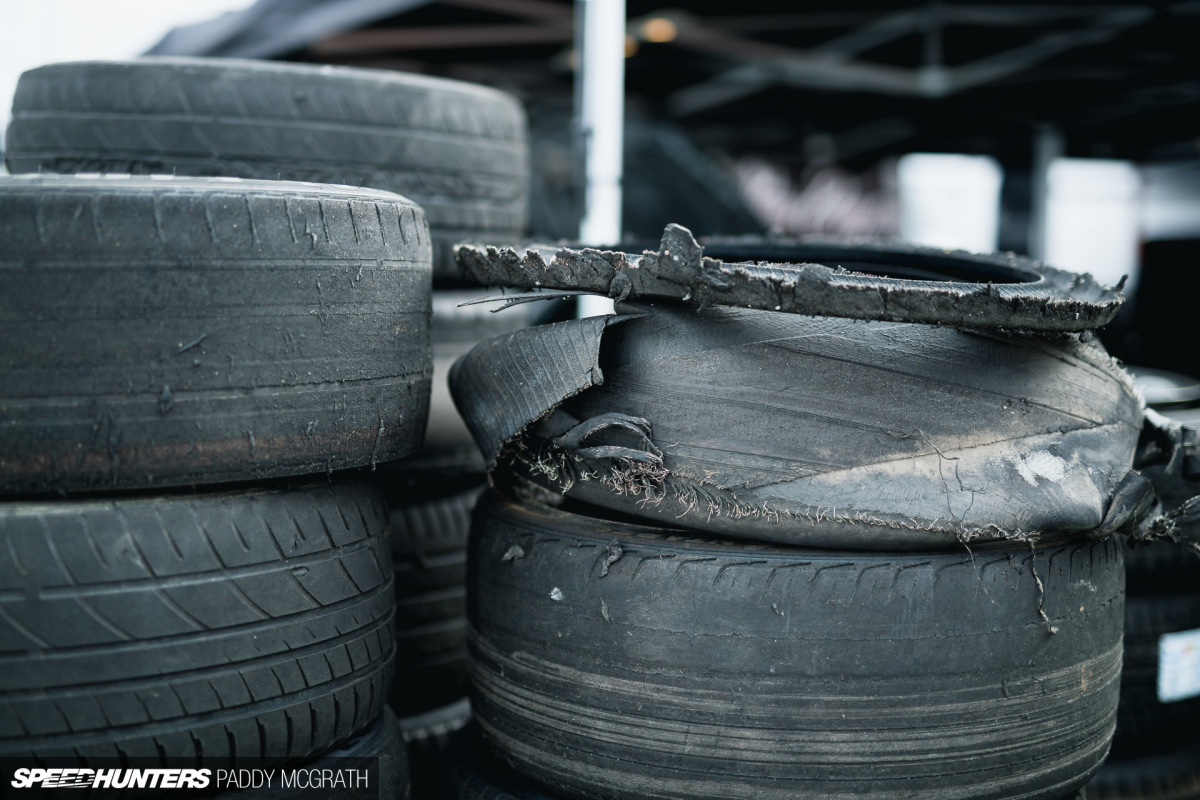 It gives you a rare chance to take in the details at a more relaxed pace before the day begins and everything kicks off once more. Really, there's no place like it.
Farewell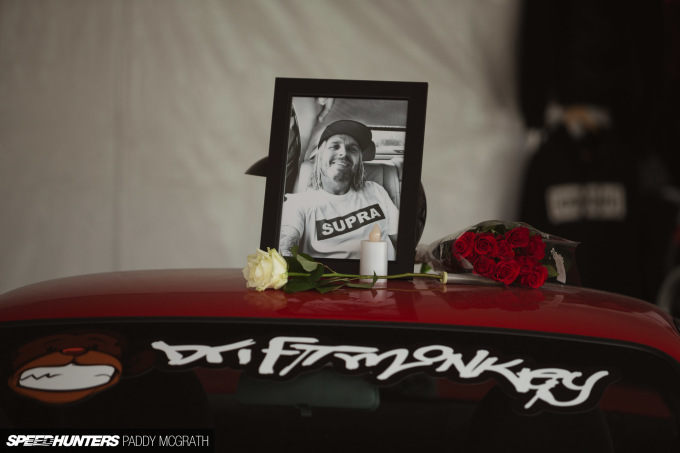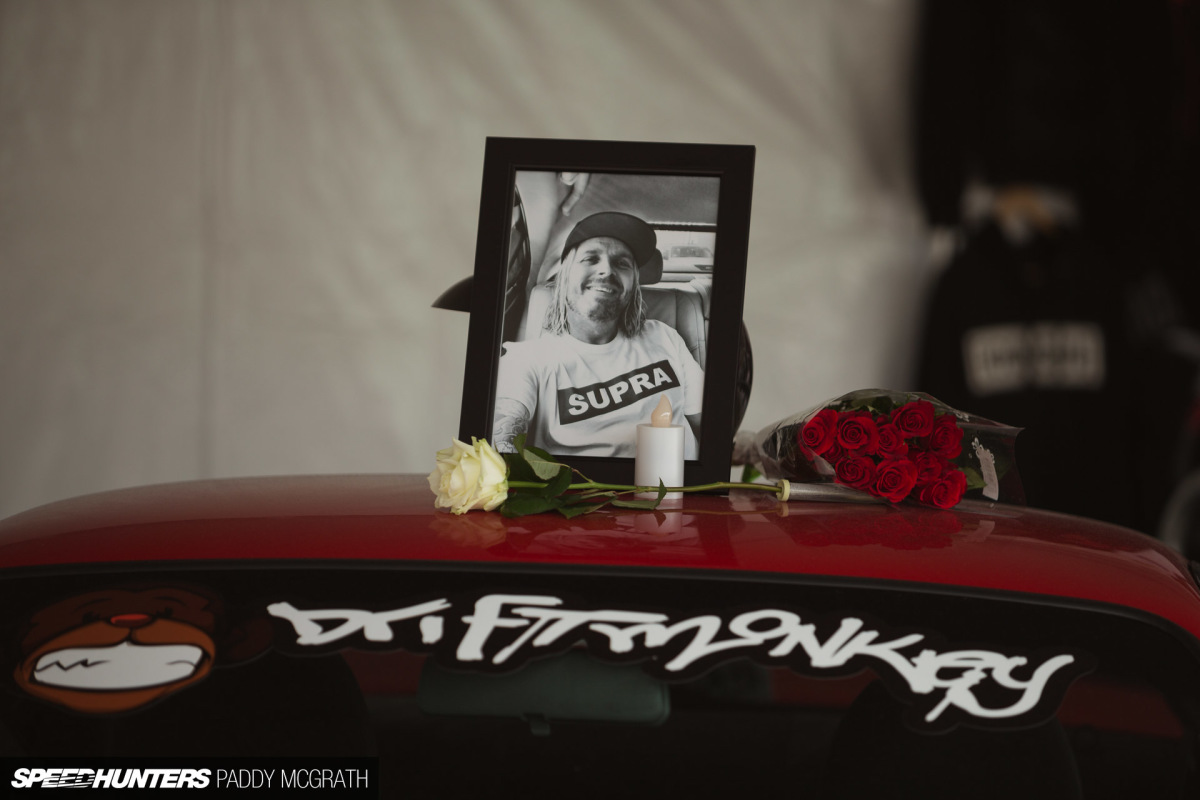 Rudskogen in 2016 for me was every bit as much about who was there, as who wasn't. It's the very first Gatebil that I've attended where Ove Harlem wasn't there. His absence was particularly poignant. Ove was a great friend of Speedhunters since the beginning and one of the best ambassadors for drifting around the world. Quite simply, we will miss him.
Goodbye, friend.
Paddy McGrath
Instagram: pmcgphotos
Twitter: pmcgphotos
paddy@speedhunters.com
Cutting Room Floor