I really miss the minitruck. At one point not too long ago just about every automaker in the United States sold a compact pickup truck that could haul a lot while having the fuel economy and footprint of a normal car. In the '80s and '90s these little pickups were everywhere.
But sometime happened during the early 2000s, and the minitruck as we knew it started to disappear. Today a 'small' Toyota Tacoma is about the same size as full-size pickup from the 1990s.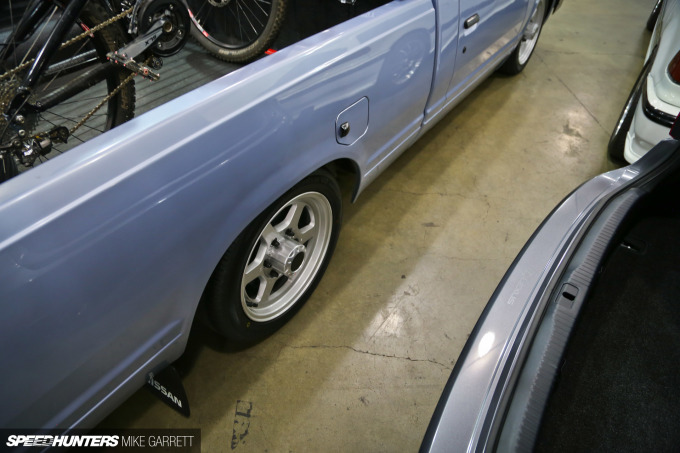 They might have been built for utility above all, but minitrucks also became extremely popular for modification, often sporting wild colorful paint jobs, custom bodywork and slammed suspension. This 1986 Nissan/Datsun 720 from the ATS Garage – one of two 720s displayed at Wekfest San Jose – is modified in a different kind of way.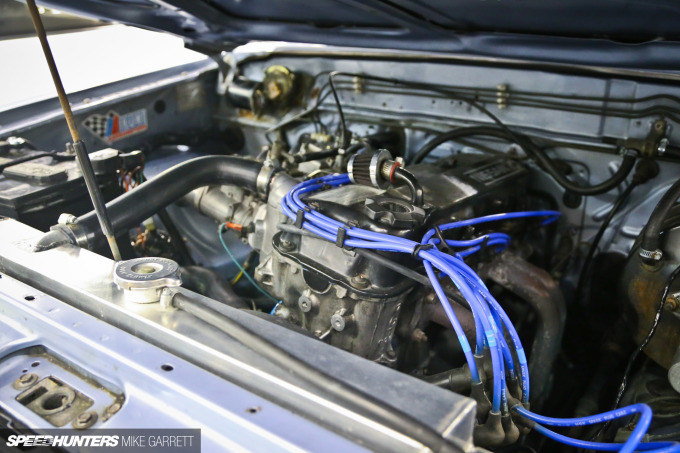 Rather than being customized like a typical minitruck, the 720 is built more in the style of a '70s or '80s Japanese sports car, and it starts under the hood where you'll find one of Nissan's NAPZ engines.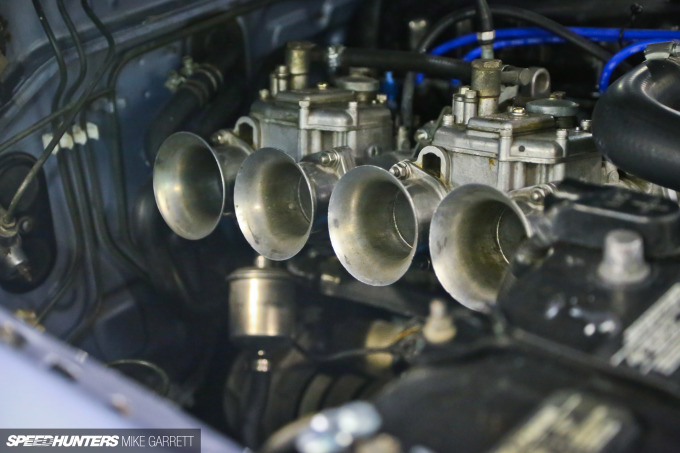 There's no turbocharger or fuel injection setup, but there is a pair of 44mm Mikuni side-draft carbs handling the air and fuel intake.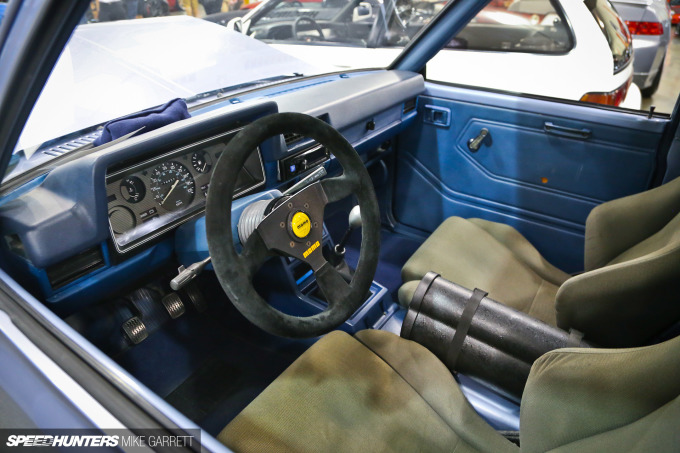 Minitrucks are often used as working vehicles, so to find one that's been this well taken care of is pretty cool to see.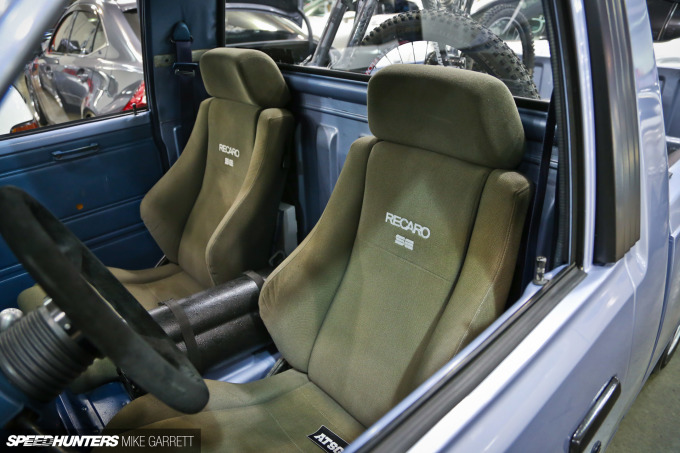 The original blue interior has been kept largely stock, with the exception of a suede Momo steering wheel and a pair of vintage Recaro SE bucket seats.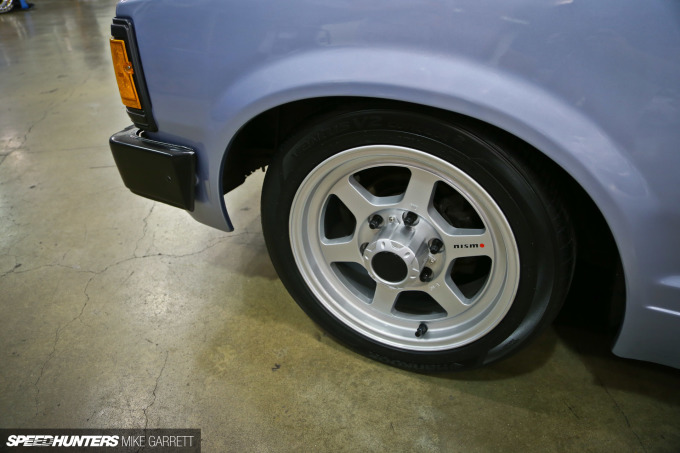 Finding a set of proper wheels for 6-lug Datsun truck is lot harder than finding some for a regular 4- or 5-lug car, but these later-model RAYS/Nismo wheels look fantastic.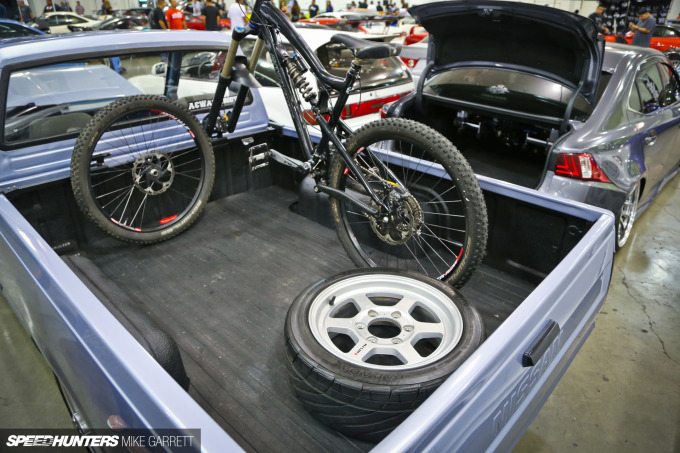 And because it's a pickup truck, why not have a mountain bike in the bed?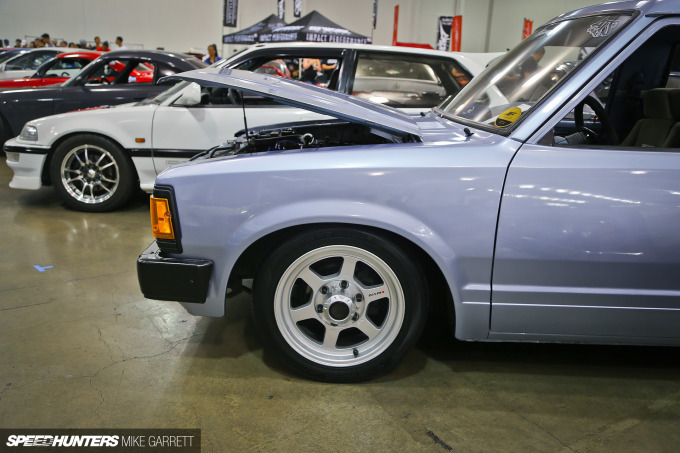 The venerable minitruck is disappearing from the roads of America at a quick rate, so hats off to the ATS Garage guys for keeping the spirit alive with one of the more unique vehicles at Wekfest San Jose this year.
Mike Garrett
Instagram: japanifornia
mike@speedhunters.com