When you think of us Speedhunters creating content for the site, you likely imagine us out there with cameras in hand, be it under the sun at a race track, a late-night meet or amongst project cars at a shop or garage somewhere.
Without that on-location shooting there would be no Speedhunters, but what about the less glamorous, more routine side of the job? You know, the part where we actually have to sort and edit the photos and write the stories that accompany them…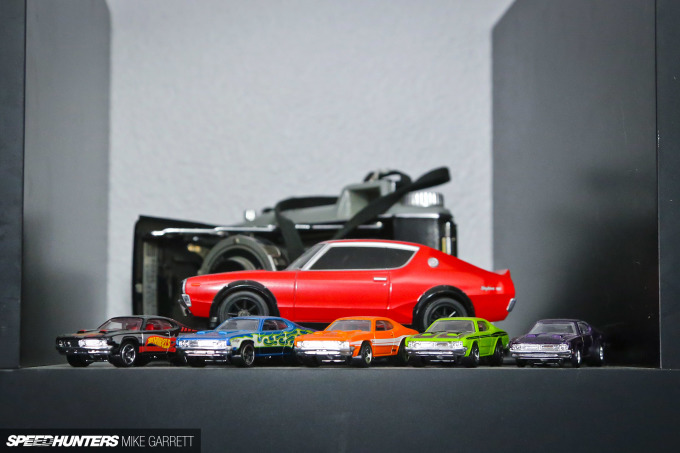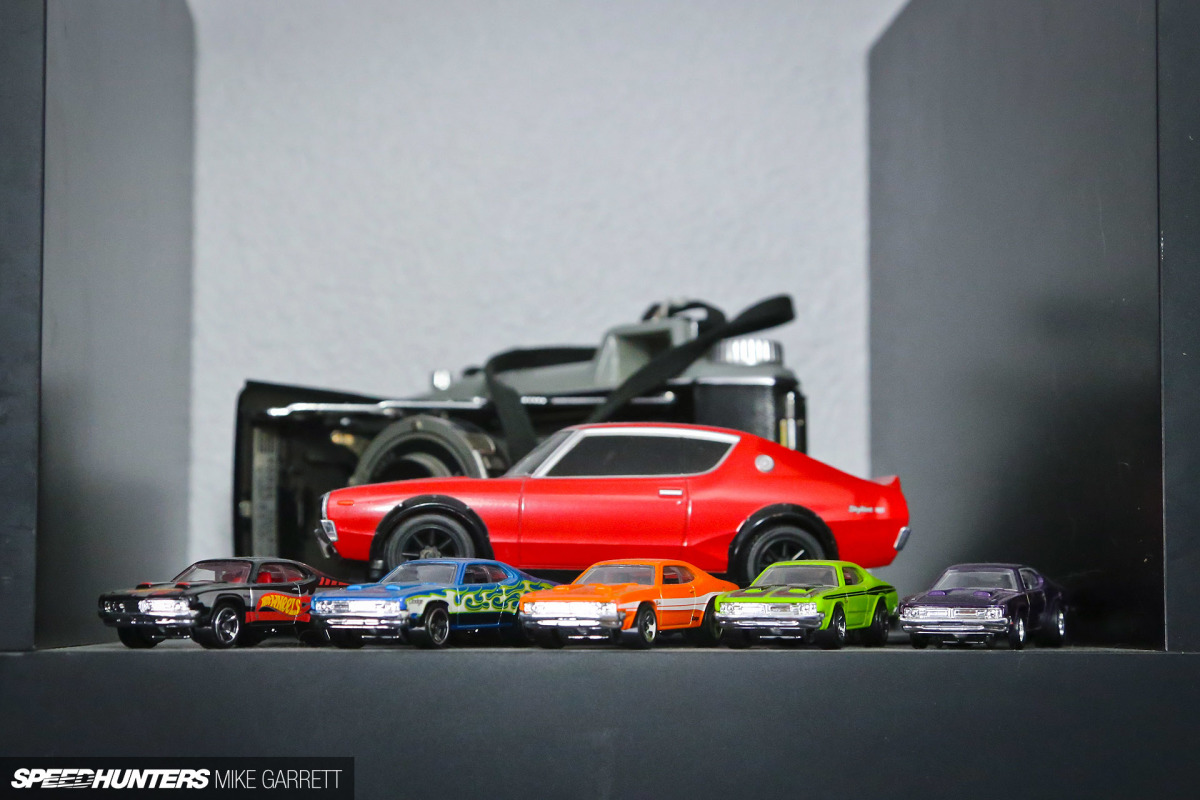 As you would imagine, a good amount of our time is spent sitting down at a computer, be it on the road somewhere or in our own offices.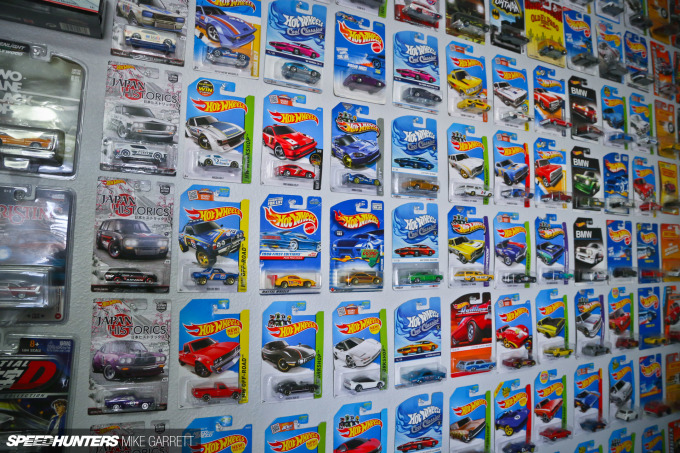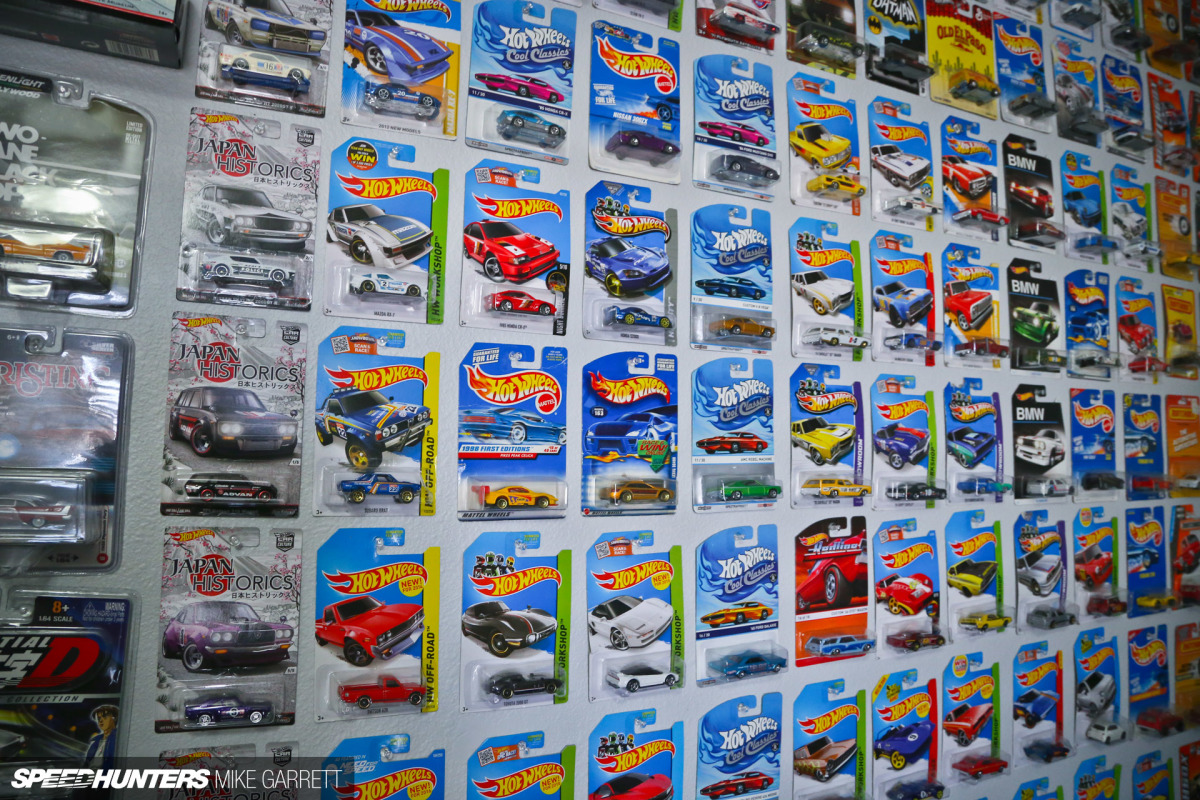 Earlier this year my wife and I moved into a new place, and one of the reasons we chose this particular house was that it had a spot that'd be perfect for my new home office – right off the living room and just a short hop to the fridge.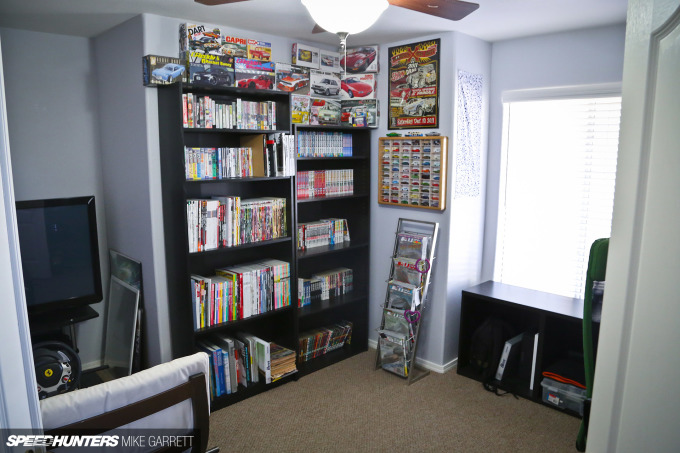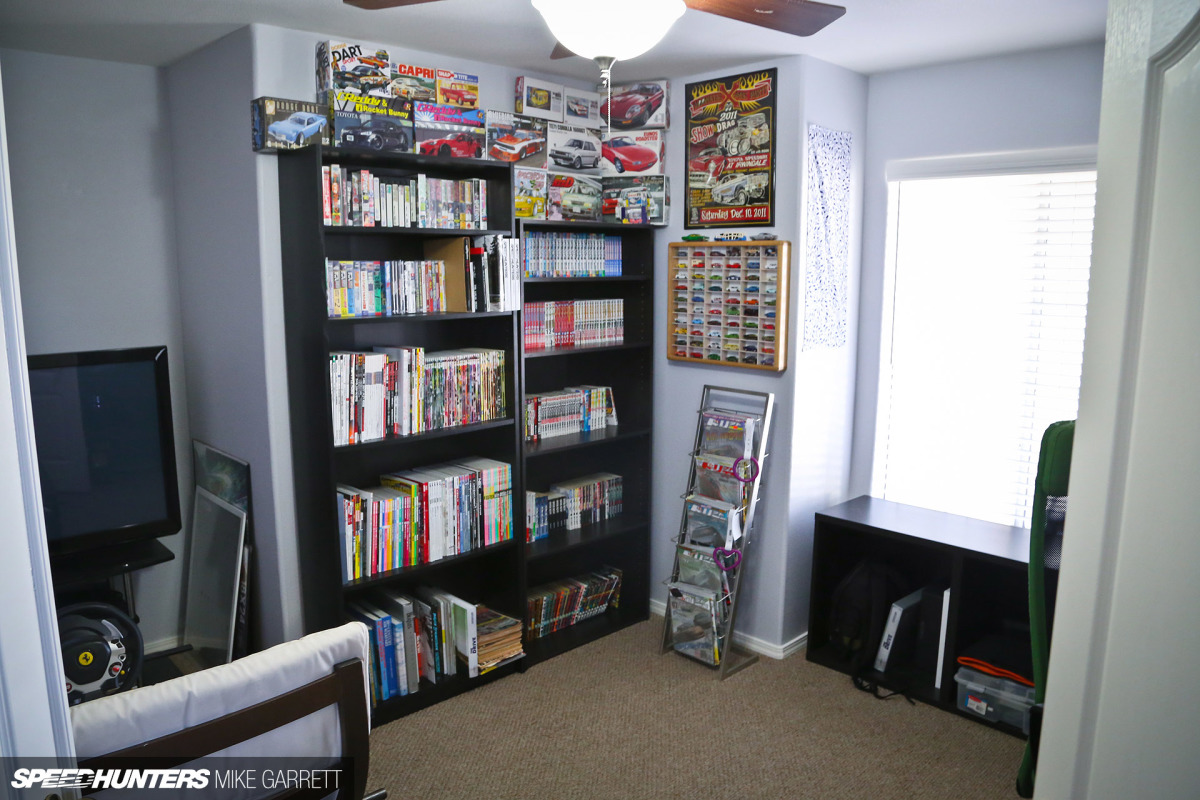 And now that I've finally gotten settled in and have the office decently presentable, I thought it would be fun to take you guys on a little virtual tour of my 'workspace'.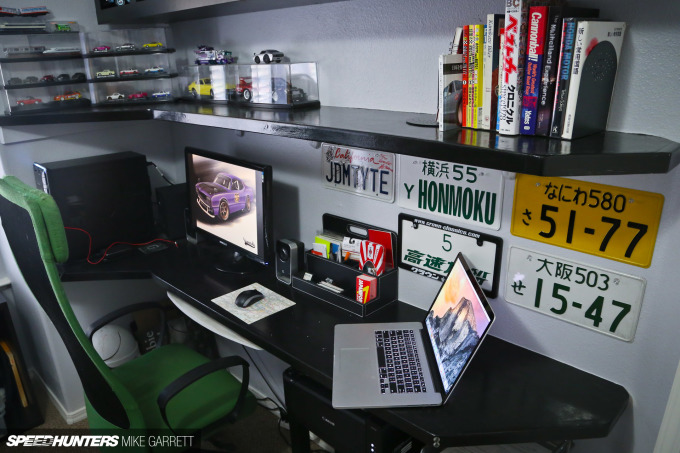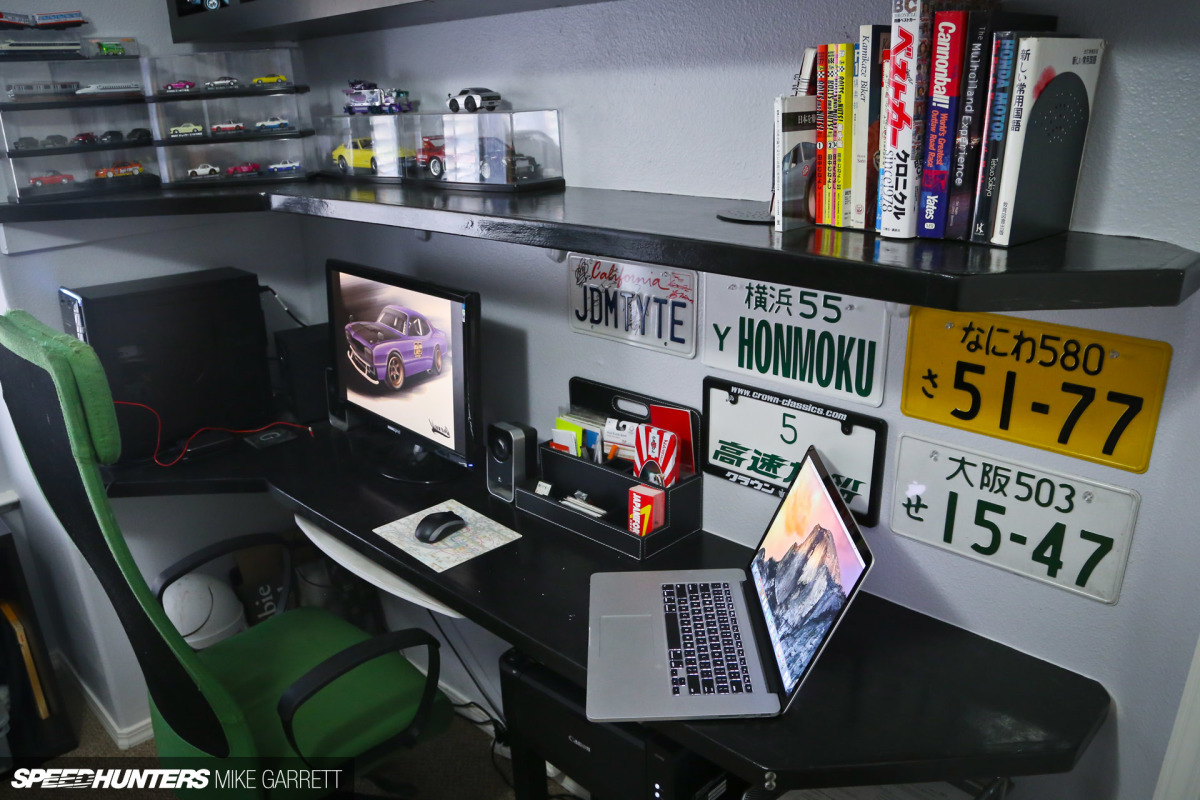 In terms of the actual office equipment, it's pretty straight forward. There's a desk, a desktop computer, a laptop, and space to store all of my camera equipment when it's not in use.
But for me, this room has become a lot more than just an office. It is indeed where I work, but it's also part library, part games room, and part toy collection. I guess you can call it my 'car geek room'.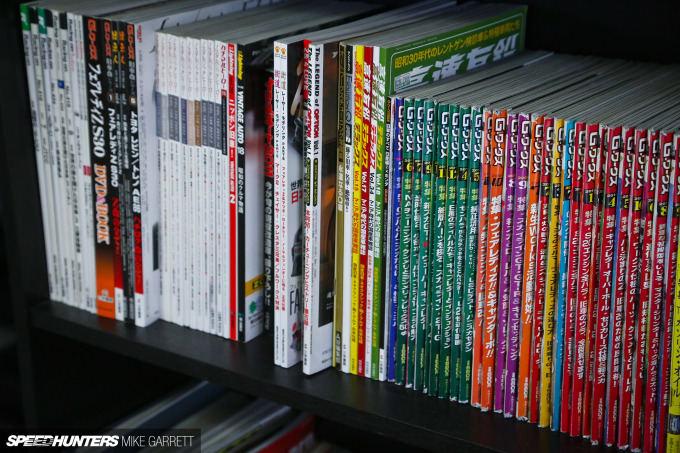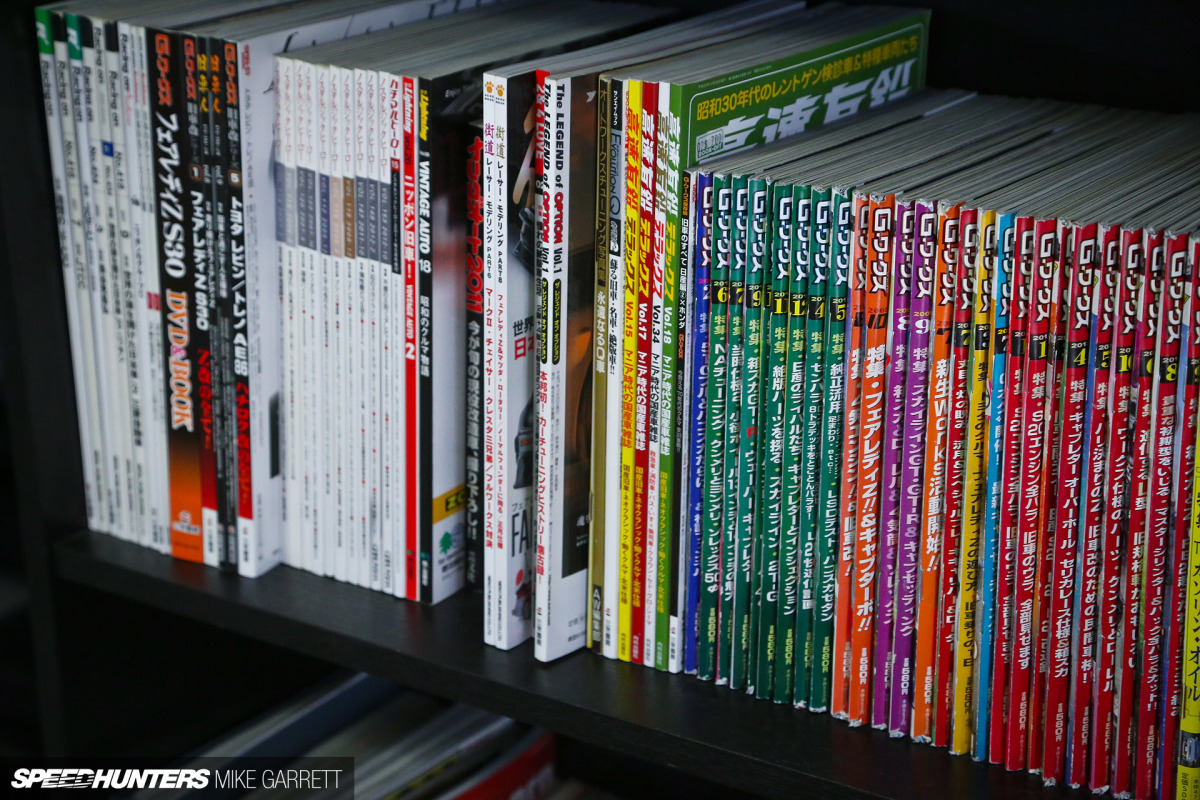 I've been a car magazine hoarder since before I had my drivers license, and prior to moving houses I liquidated a lot of my magazine collection. But I still have a ton of them, many purchased in Japan. Even in the internet age, I constantly find myself digging into them for research or just for fun.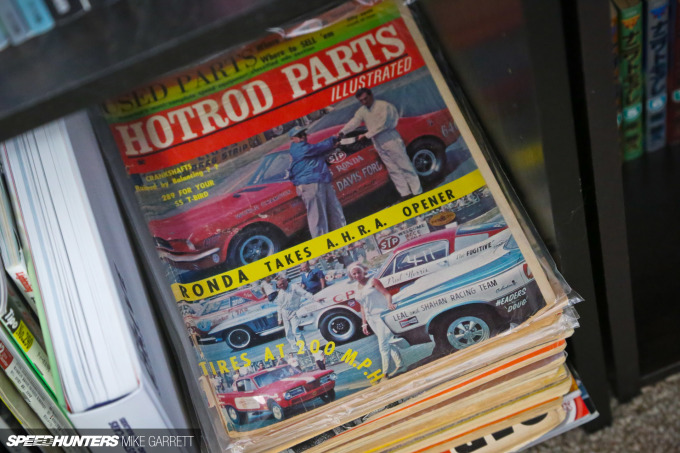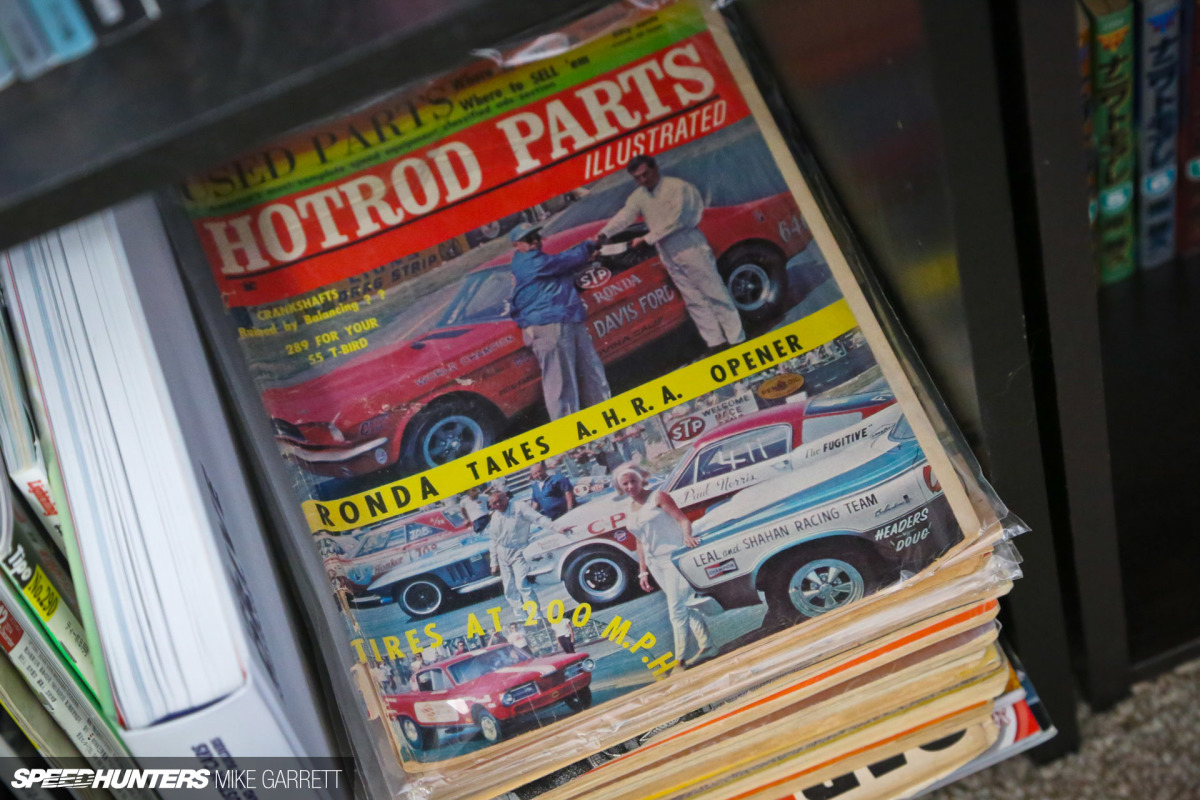 I've also got a sizable stack of vintage American car magazines from the '60s and '70s, because what's better than looking at old advertisements or reading 50-year-old car reviews?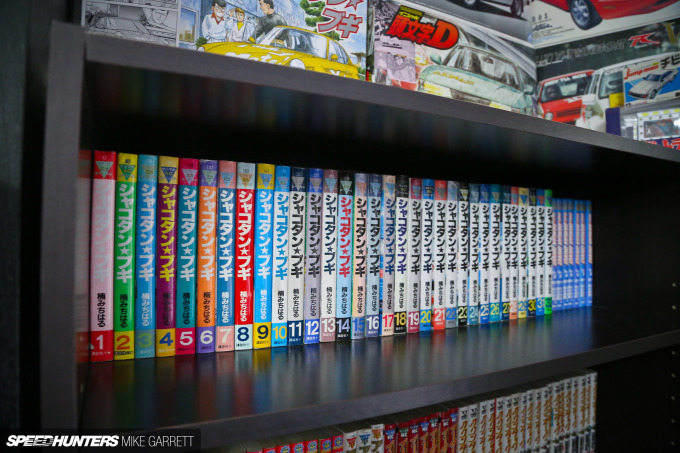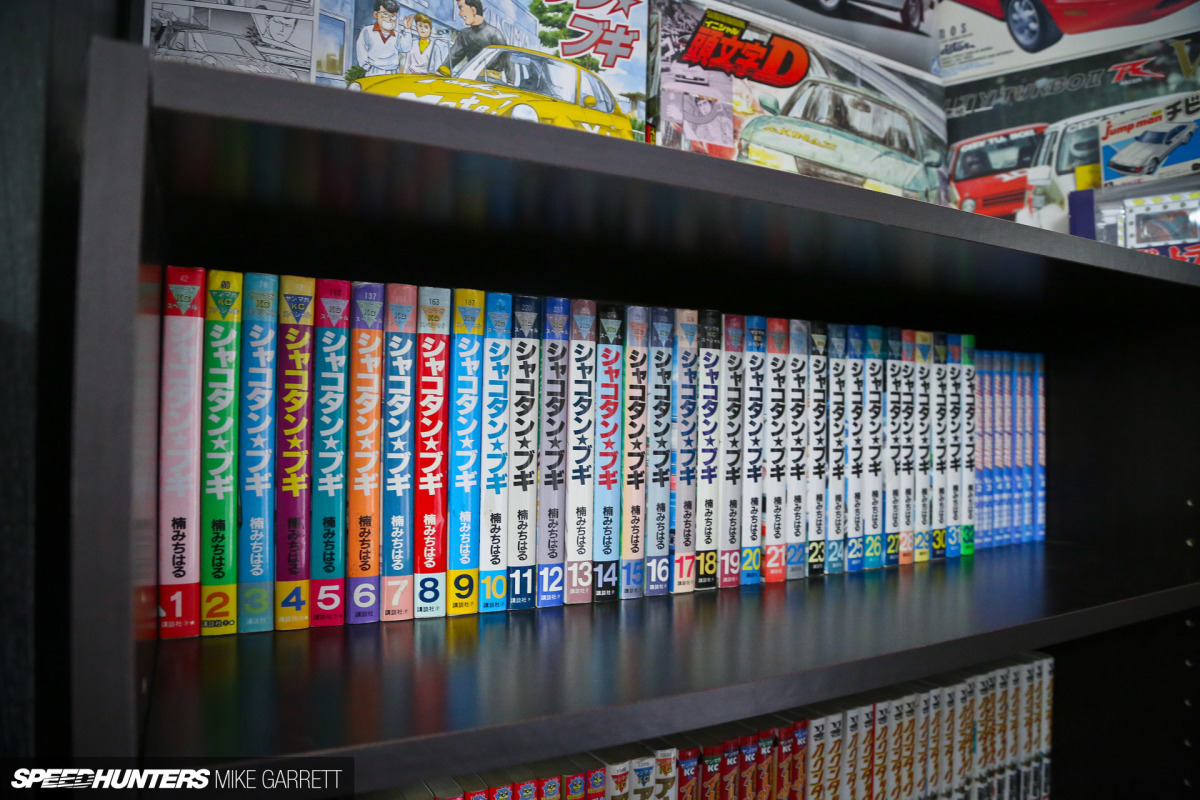 I wouldn't say I'm a huge anime fan, but my love for old Japanese comics is well known. The new office houses much of my manga collection, almost all of it related to cars in some way.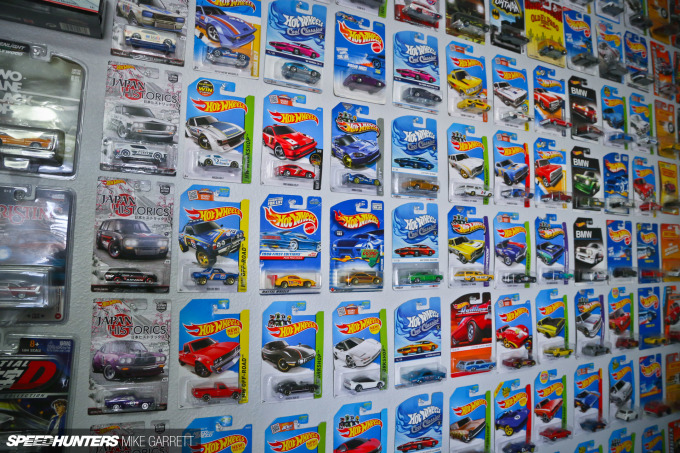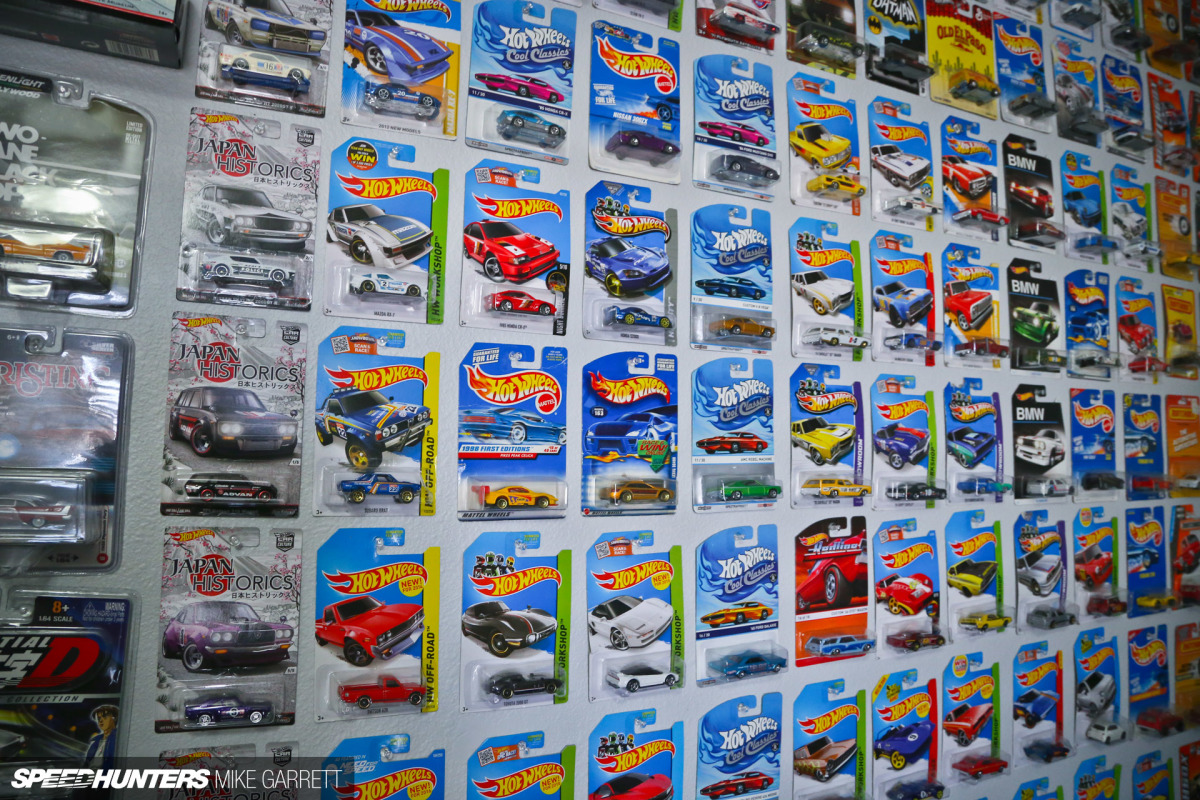 Did somebody say diecasts? I'm not the biggest collector out there, but while packing for the move I discovered all the unopened Hot Wheels and other diecast cars I had stored in various places.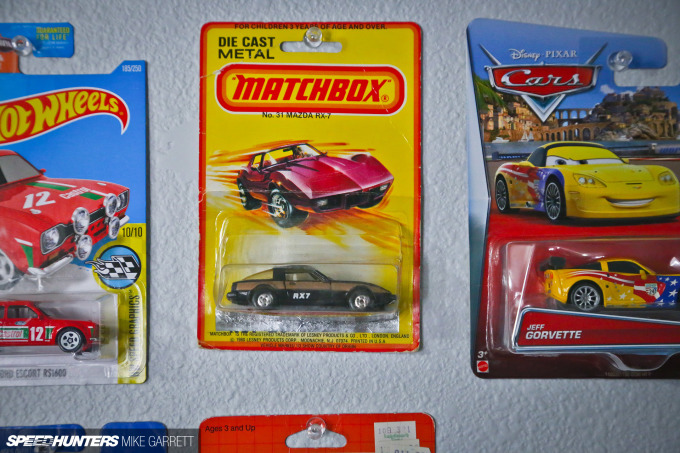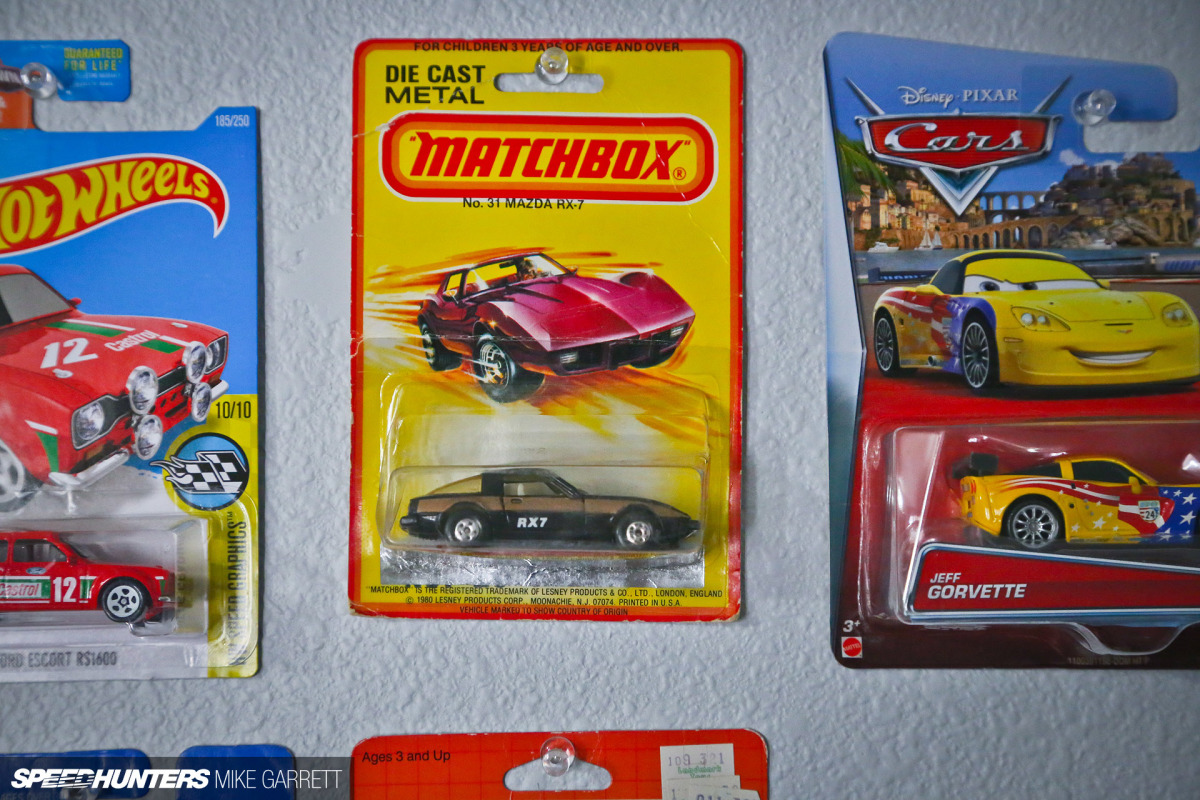 So rather than leaving them packed away in closets, I decided to fill up an entire wall with them. The display has a mix of brand new releases and some very old ones I've purchased at various events over the years.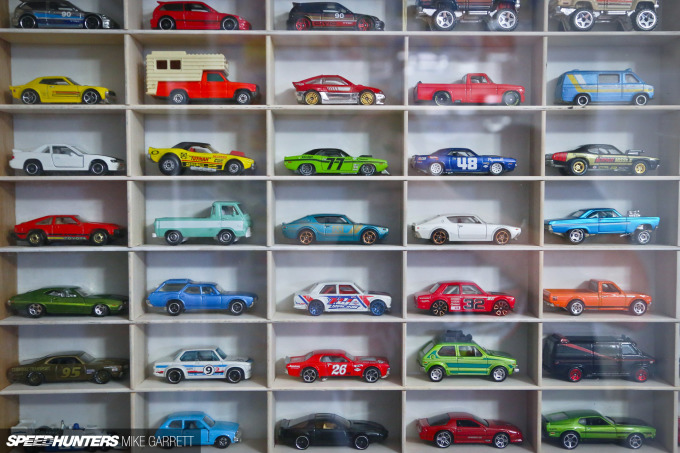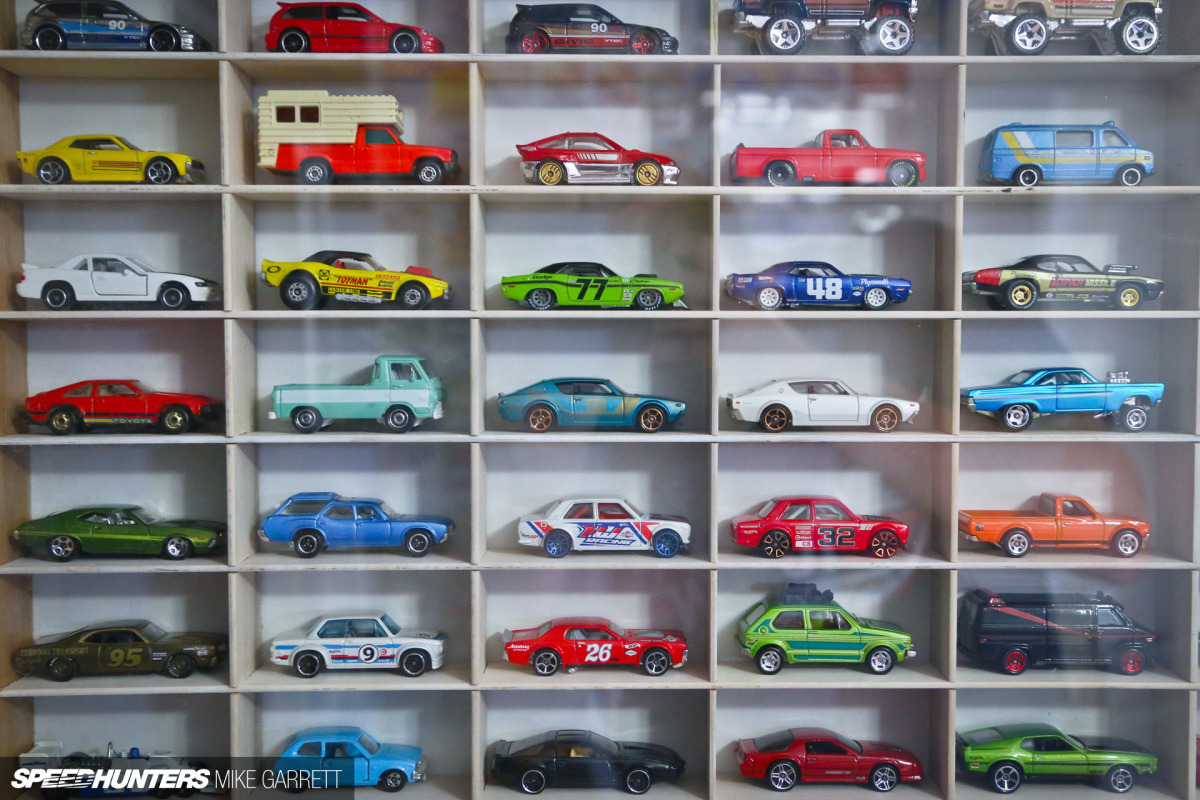 And that's in addition to all of the unboxed Hot Wheels, Matchbox and Tomica cars that I've got in display cases and other storage boxes.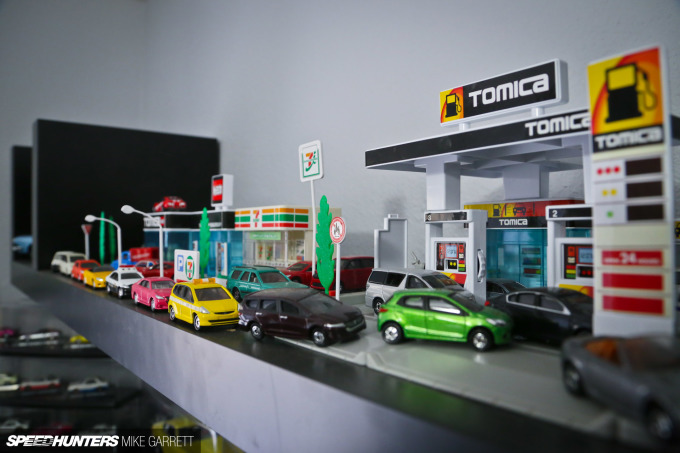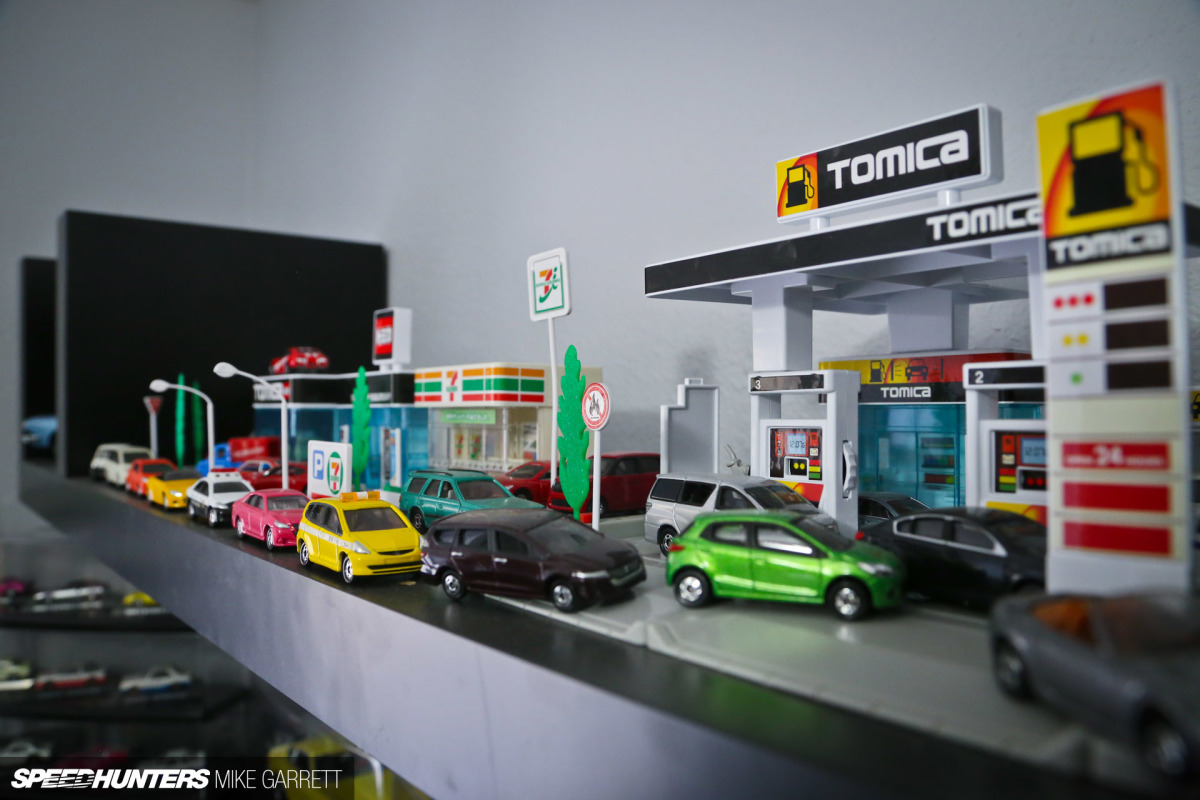 Speaking of Tomica, I'm a huge fan of Japan's popular diecast brand, and one of the shelves above my desk is filled with a little slice of Tomica Town.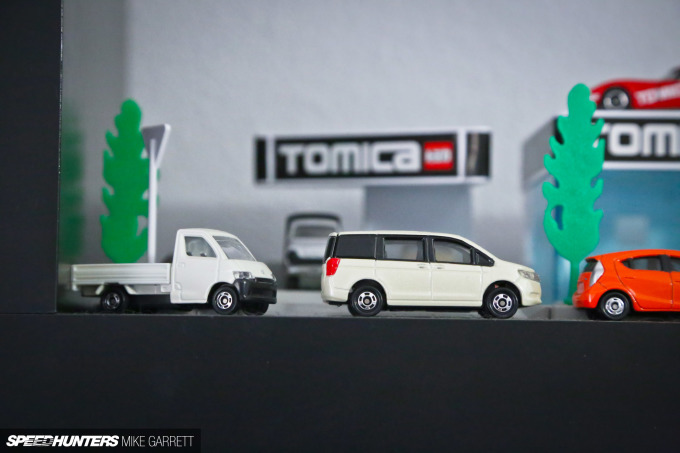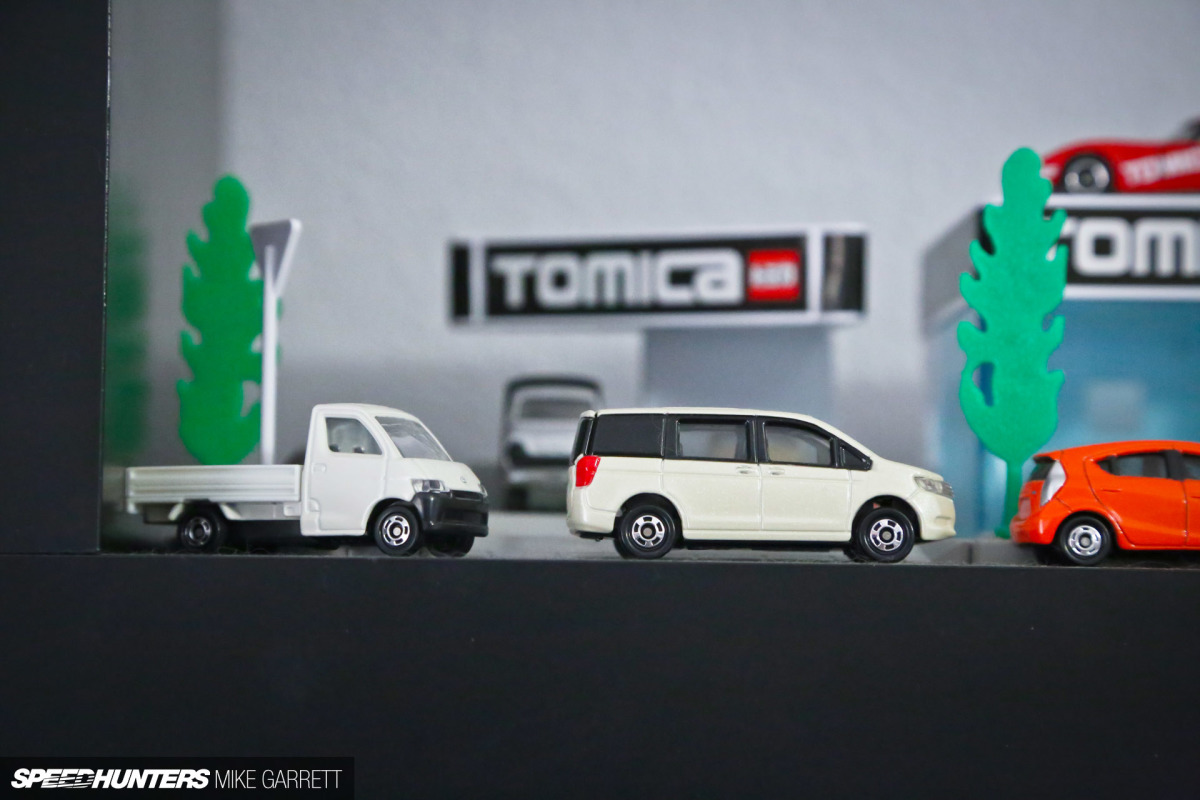 Thankfully my cats haven't found this yet. I really don't want to think about the chaos if they did find it, but so far so good.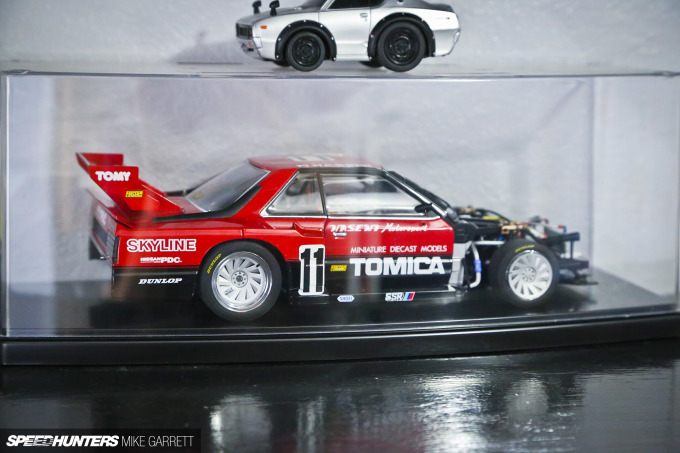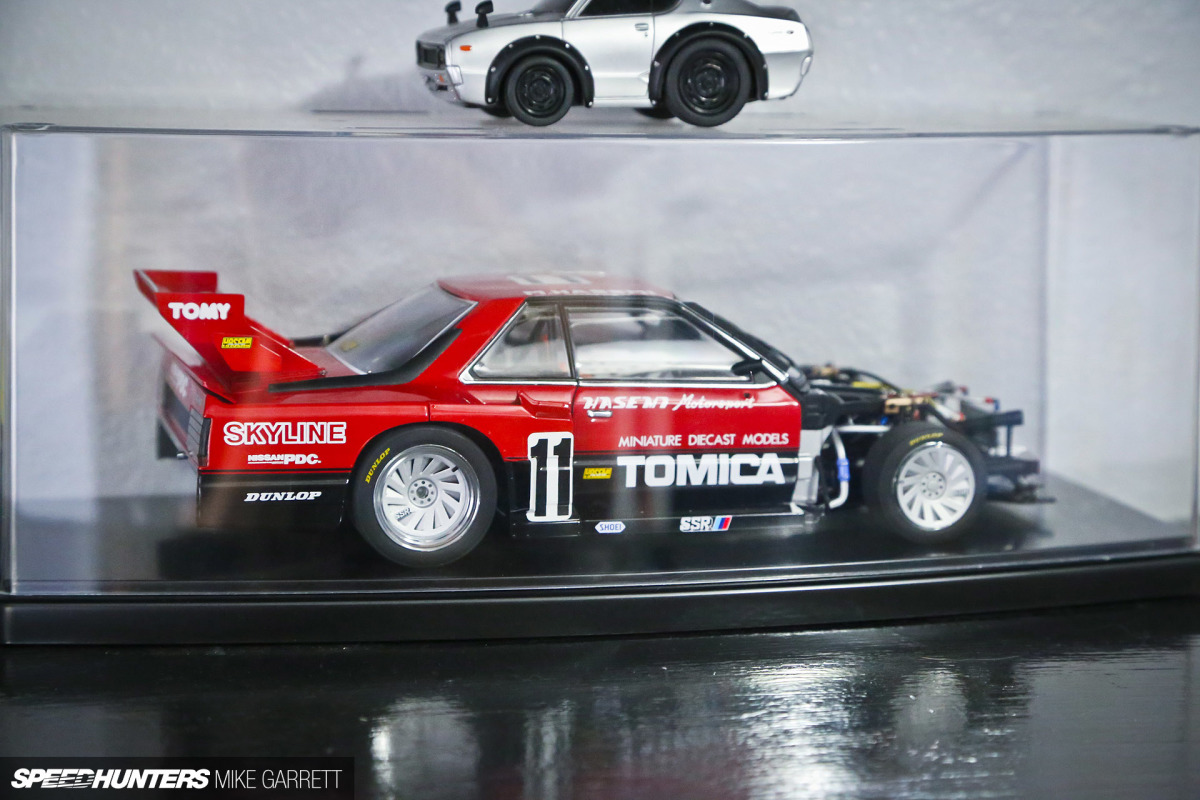 Along with the toys, there's also some more adult collectables in here, including this amazing AUTOart DR30 Skyline that was a gift from Speedhunters founder Rod Chong to commemorate my five-year anniversary back in 2013.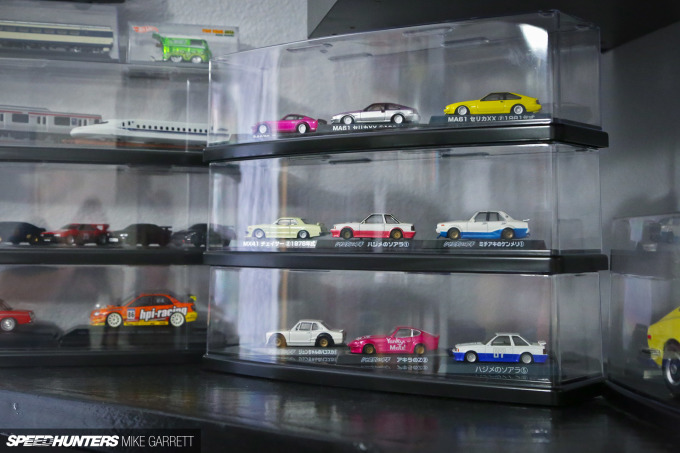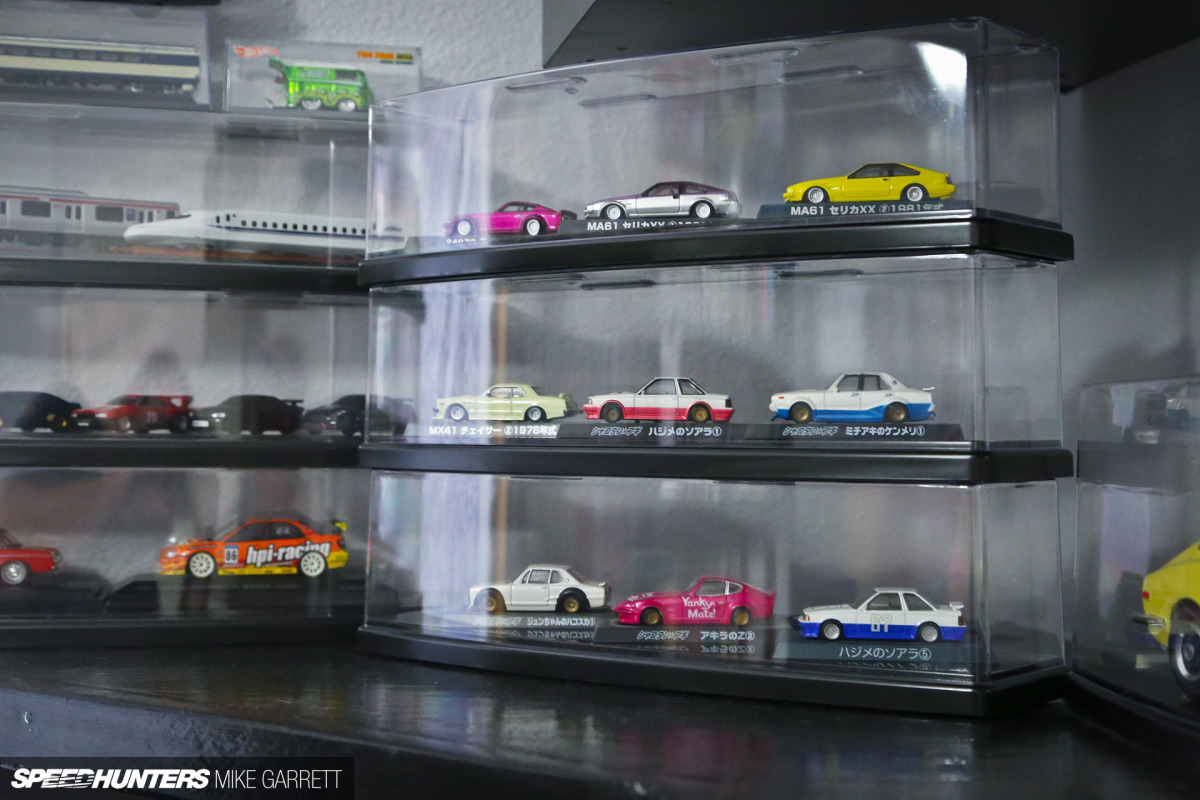 It's joined by other classic JDM diecast cars, some bought at collectables shops, some given as gifts from friends, and others that came packaged with Japanese canned coffee.
I don't have many 1:43 diecasts, mainly because the costs can quickly eclipse that of the full-size car hobby, but I do have a few favorites that I've picked up. One of them is my prized Kyosho JTCC Primera Test Car that I bought in Akihabara last year.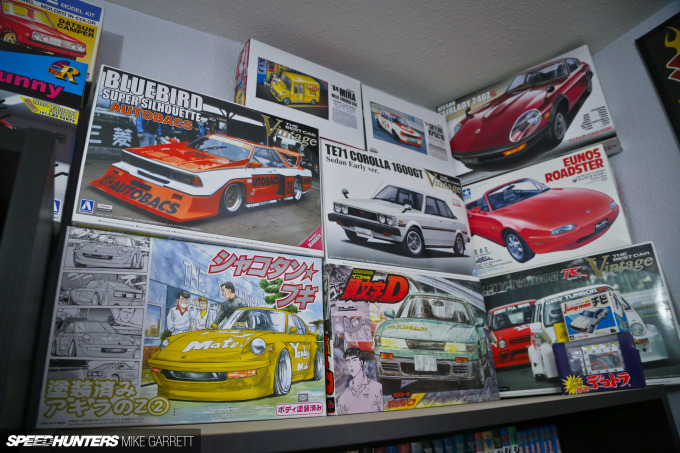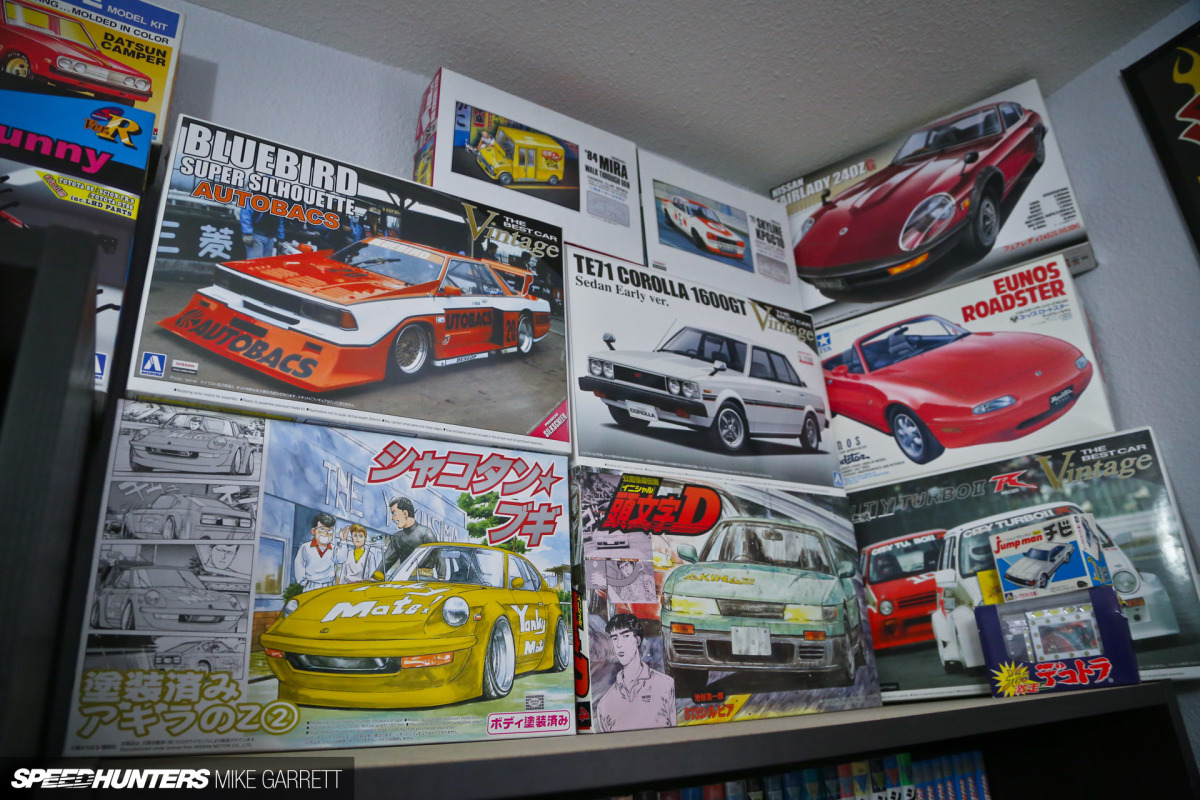 Not to be left out are the plastic models. I'm a pretty terrible builder, but that hasn't stopped me from amassing a big stack of kits over the years.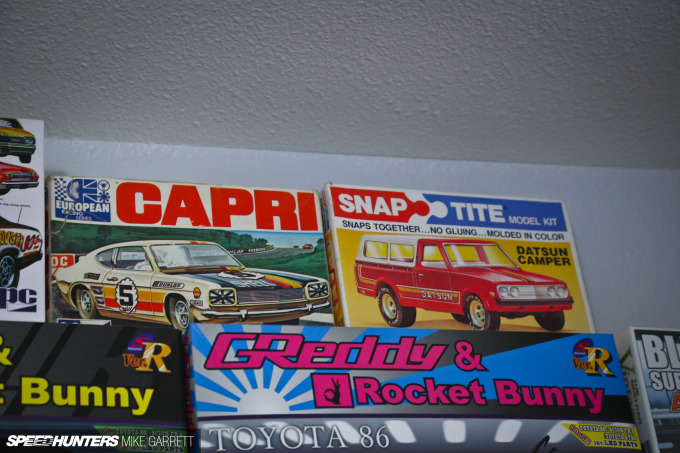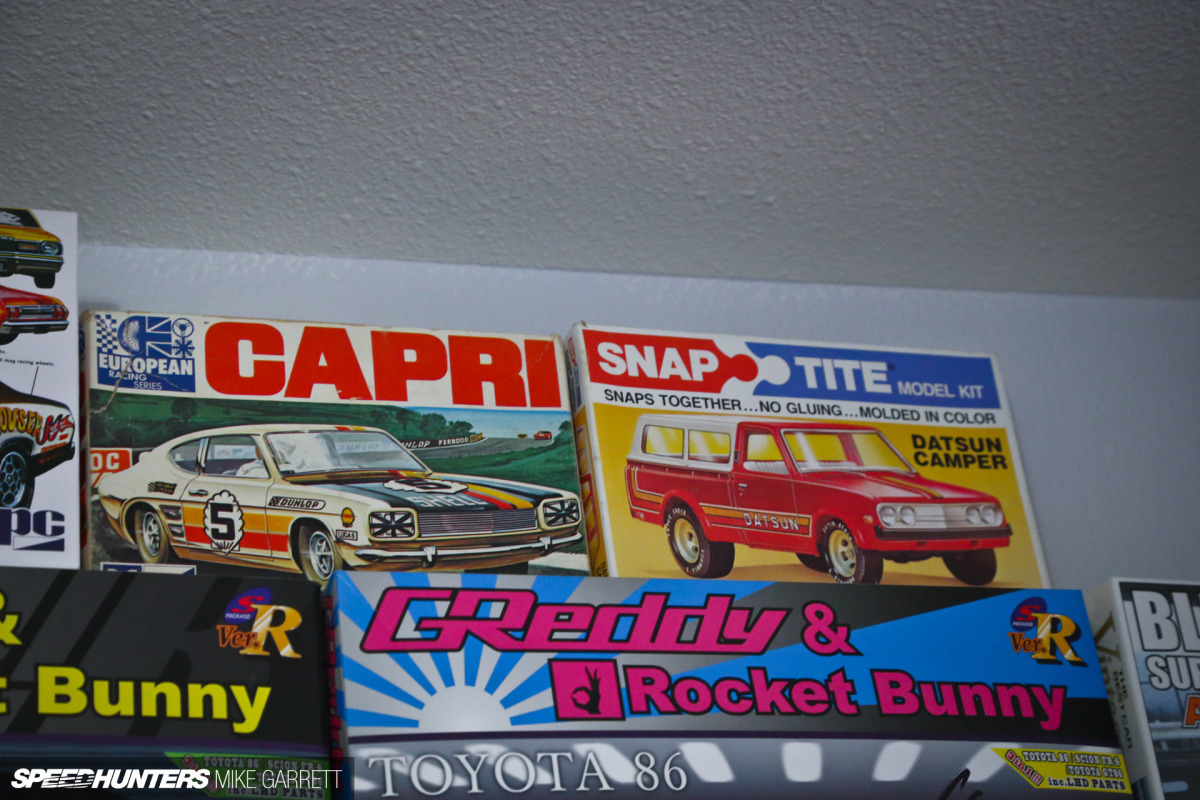 Once again, it's a mix of old and new and kits from both Japanese and American makers.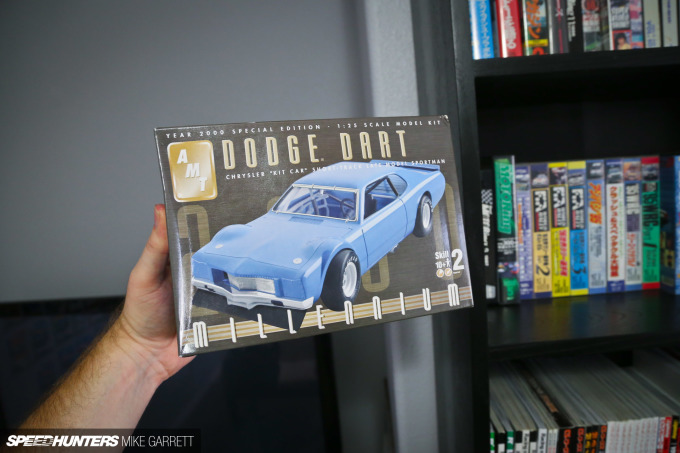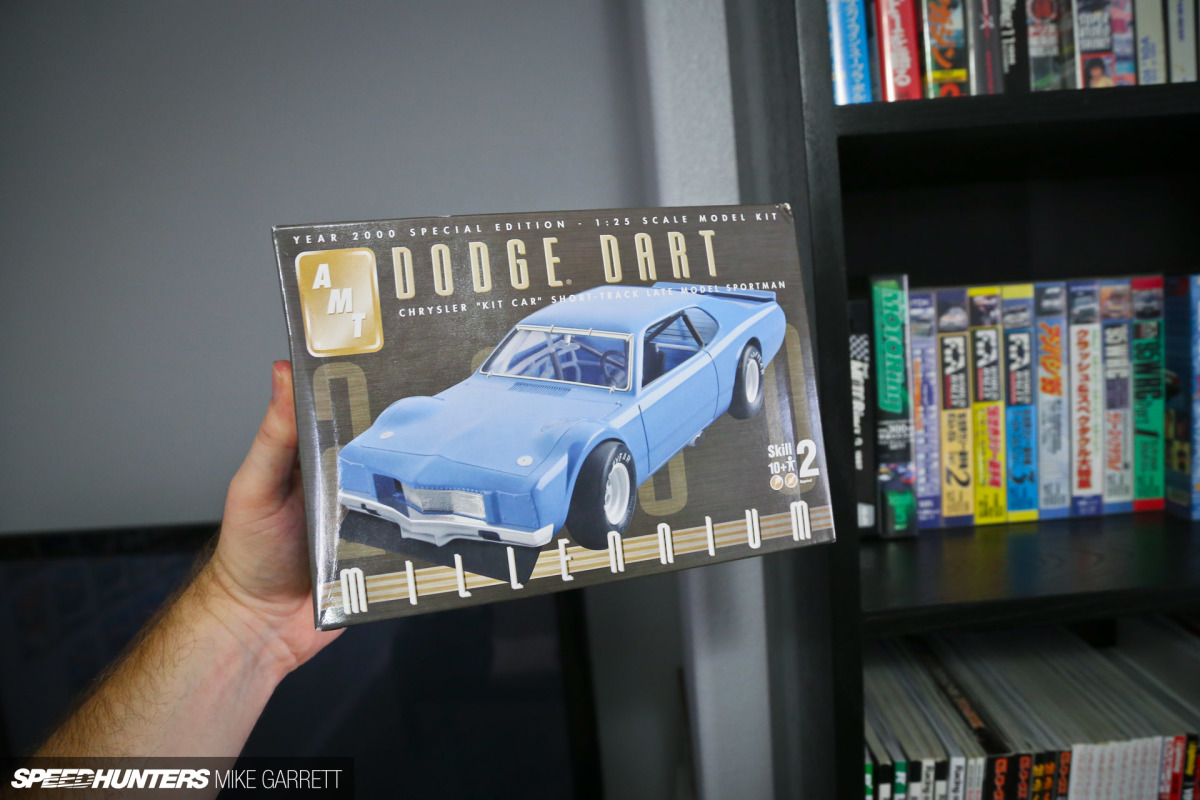 For example, this AMT Dodge Dart Sportsman Racer kit has been a pretty big inspiration for Project Yankee.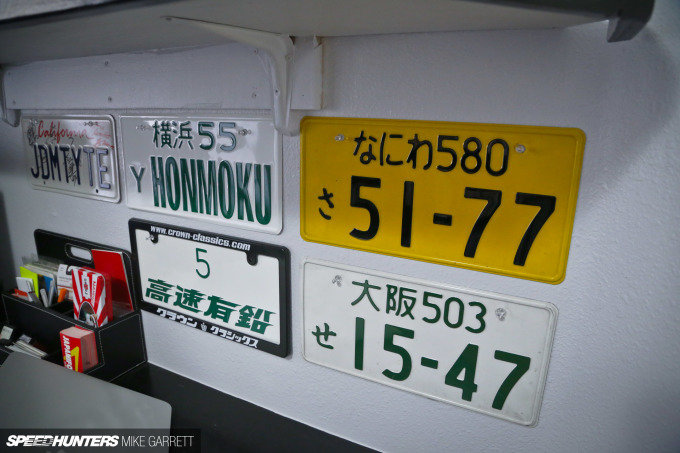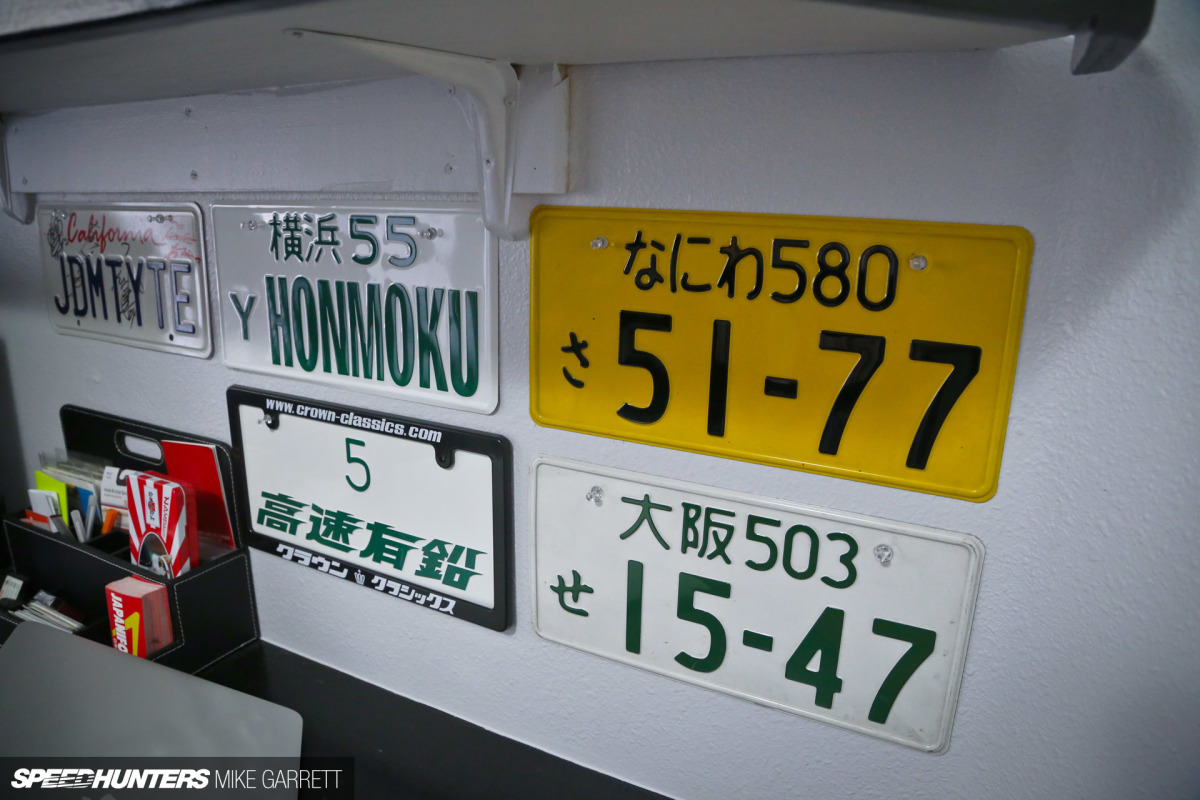 License plates – along with Hot Wheels they make the perfect wall decor.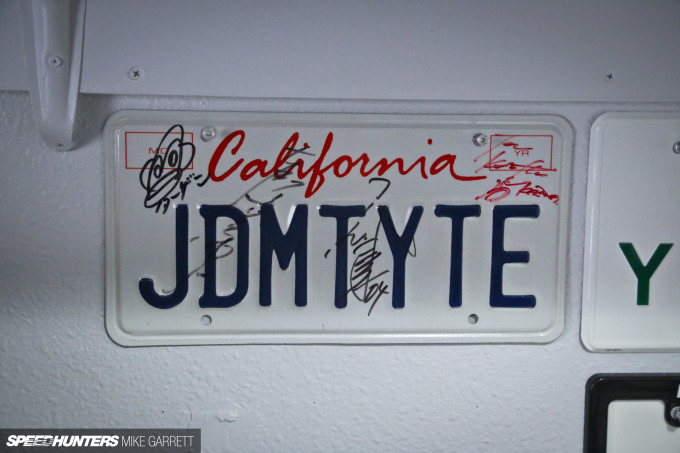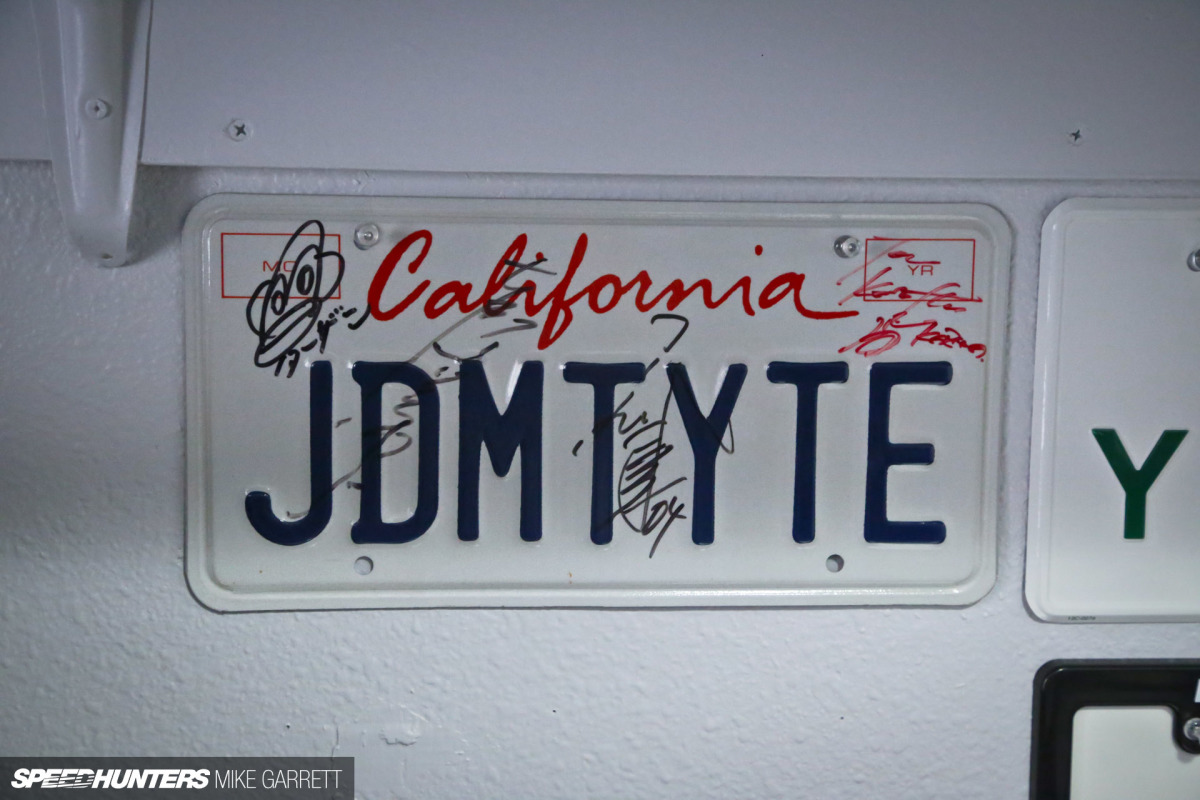 This one's pretty special to me – a personalized plate that I had autographed by Keiichi Tsuchiya, Manabu Orido and others at the 2004 GT Live event in Fontana.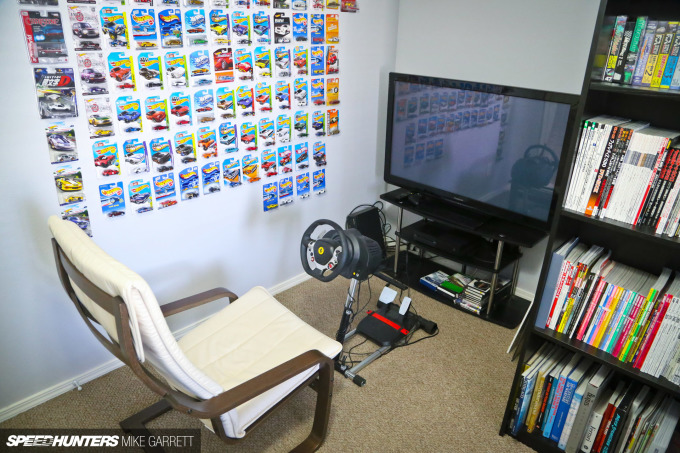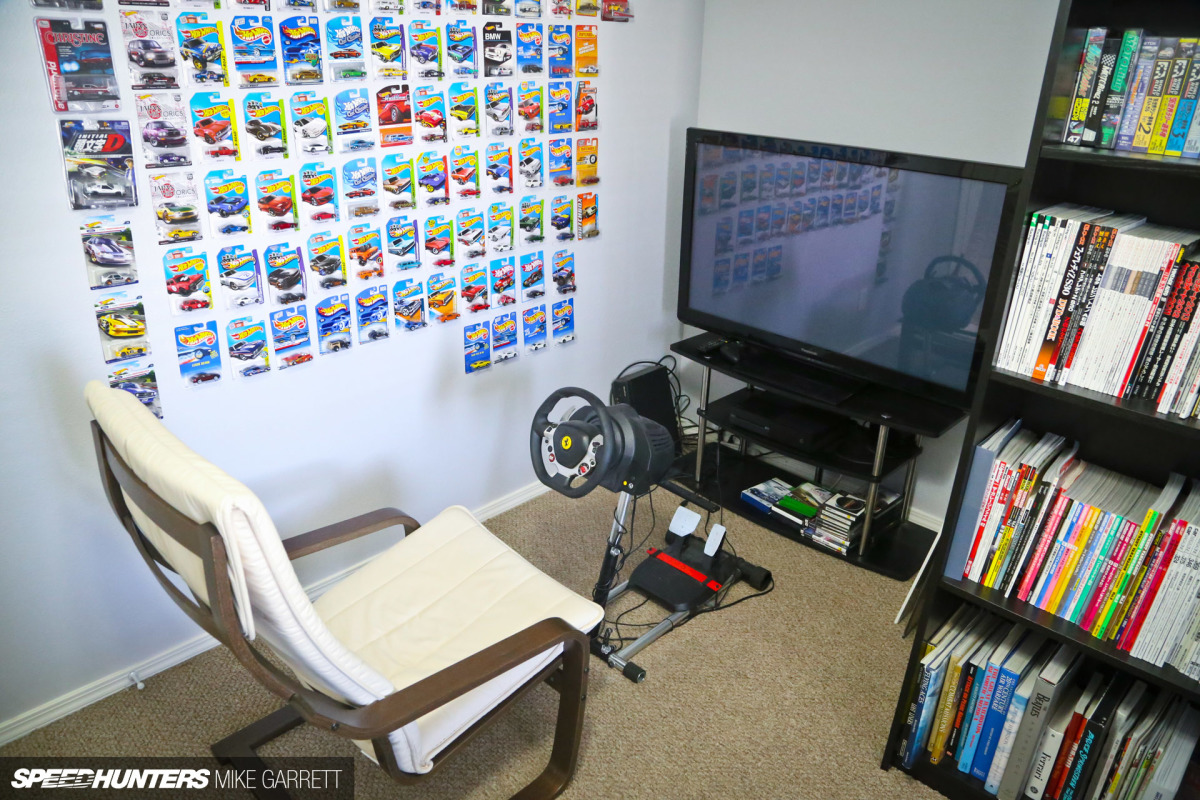 Having a video game/steering wheel setup in an office is not a recipe for great productivity, but at least I can make the excuse that it's related to my career, right?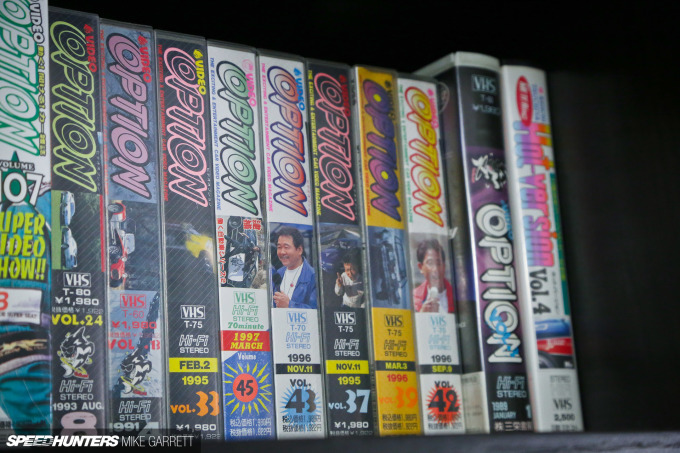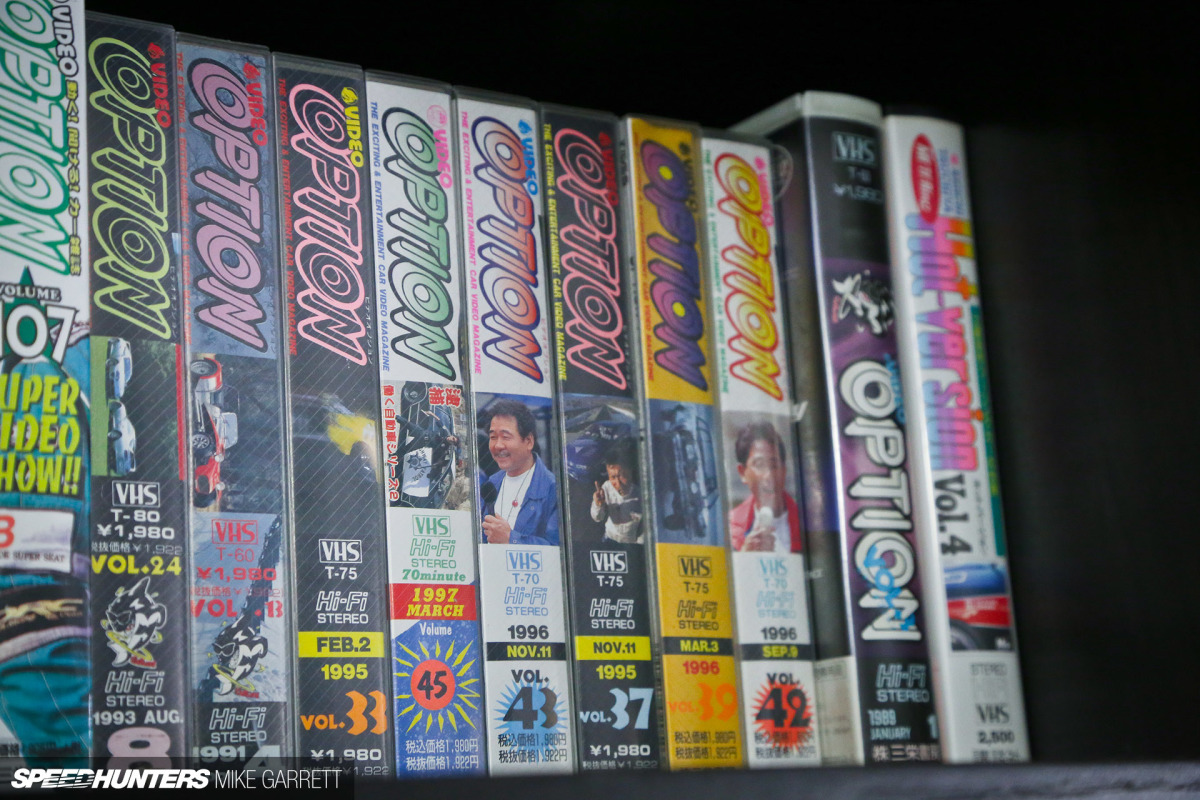 Along with the driving games, I also saved my old VCR in case any of these old VHS tapes need to be watched. At one point I had over 100, but I ended up selling many of them off to clear space before I moved to Japan in 2008.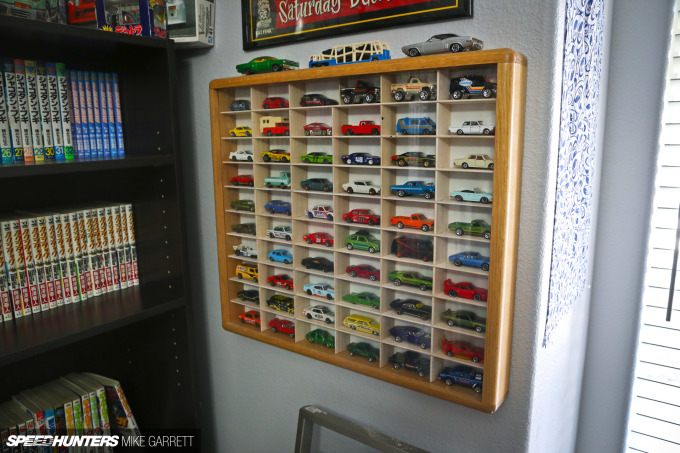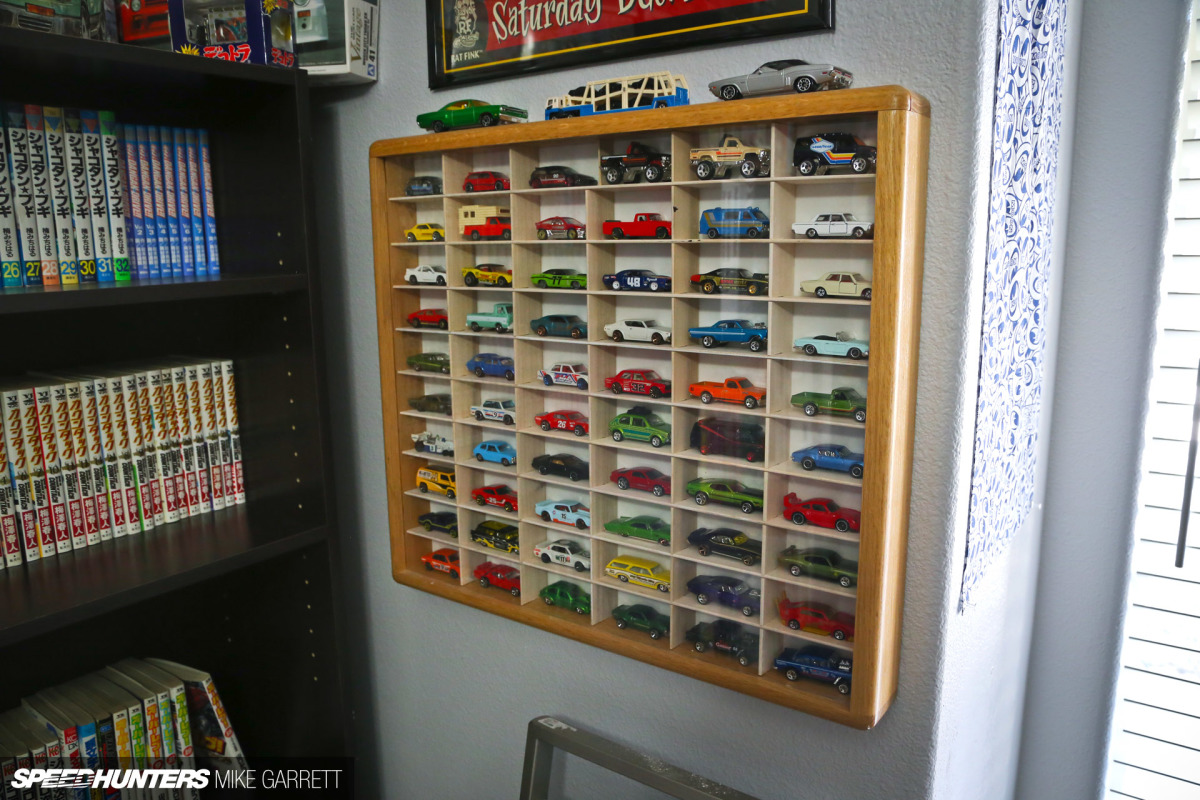 I could probably do 20 different stories about all the different junk I've collected over the years, and maybe I'll have time to do just that some day. But for now this should give you better idea of the place where the real Speedhunting happens.
Now that you've seen my office, I'd like to see some of the other car-related offices/man caves/game rooms out there. I'm sure there are some great ones, so post them up in the comments section below!
Mike Garrett
Instagram: japanifornia
mike@speedhunters.com