These days, the IndyCar series is known for being extremely competitive and at times very exciting, although it's far from the hotbed of new technology that Formula 1 is. Indy's draw comes from its overall parity rather than any distinct differences between the machines, but it wasn't always like this.
For many years, Indy racing was a testbed of experimental motorsport technology that sometimes even went beyond Formula 1.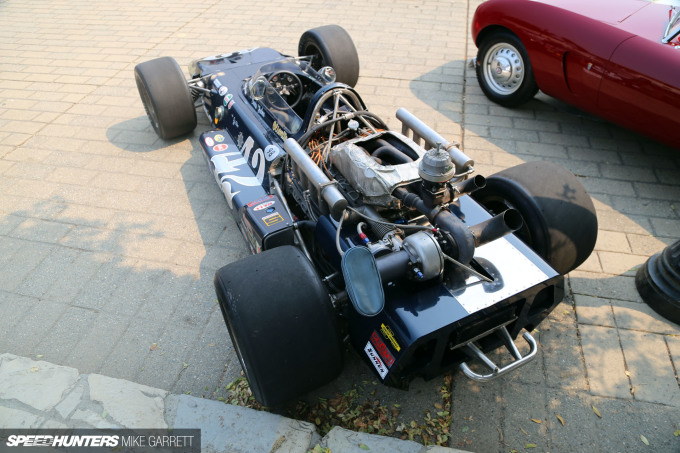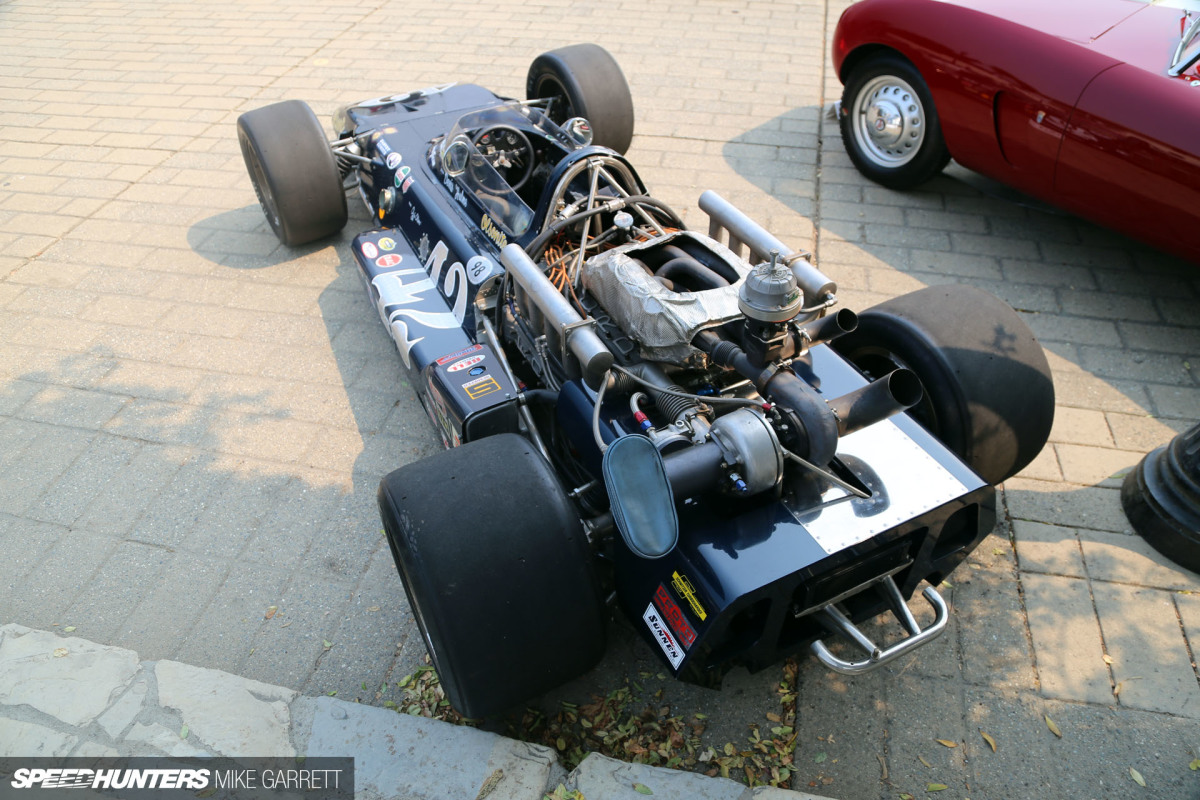 I was reminded of this while checking out the cars of this year's RM Sotheby's auction in Monterey. Not only was the famous Lotus 56 jet turbine car going under the hammer, it was also joined by a few other historic Indy machines including this 1969 Gurney AAR Eagle Santa Ana.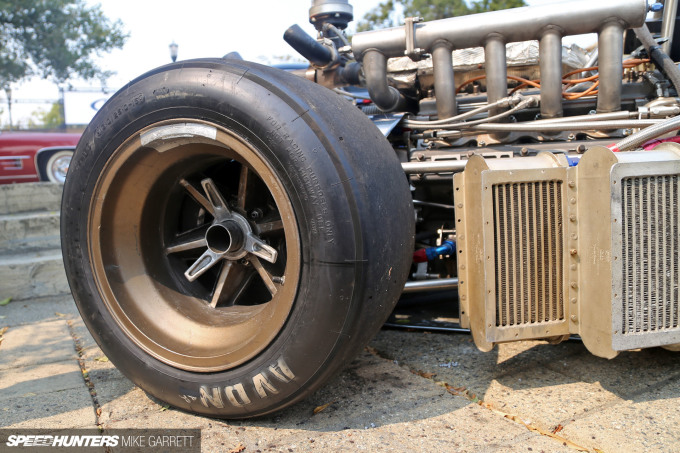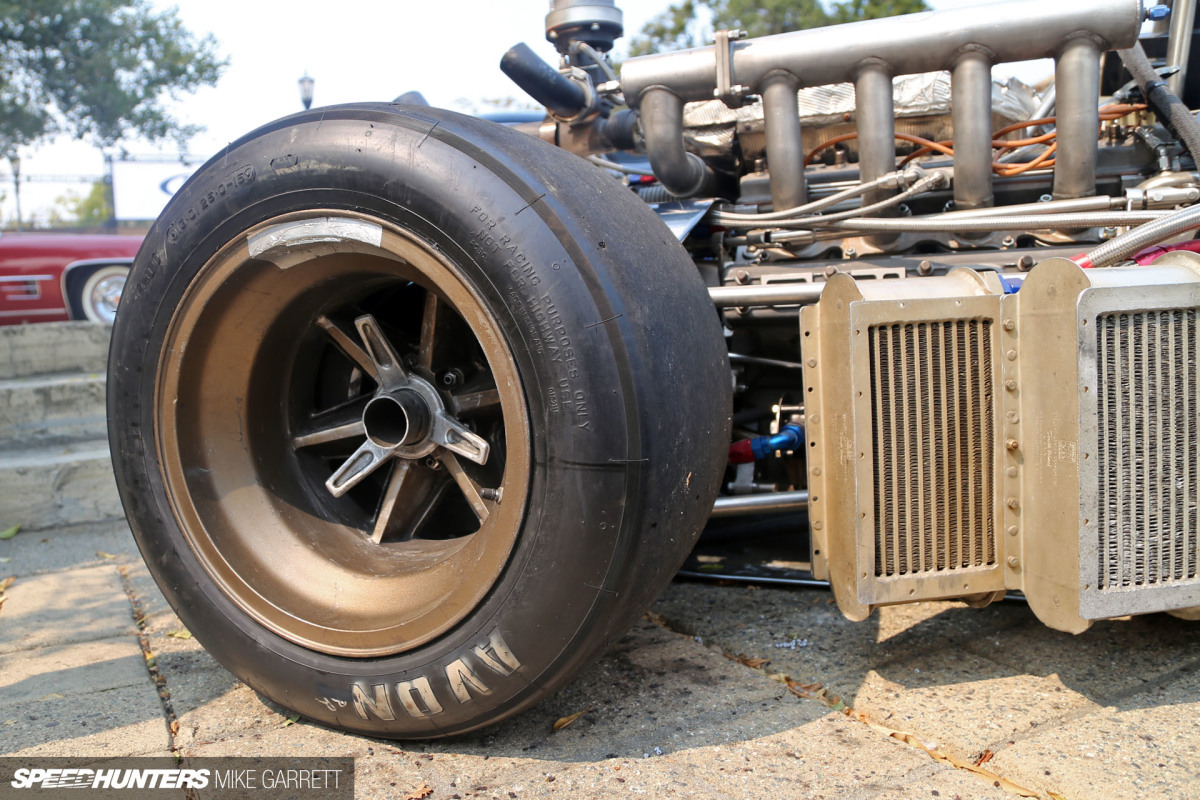 Named after the Orange County city where Dan Gurney's All American Racers team were based, this is one of four Santa Anas that AAR built in the late '60s. This particular chassis was originally driven by Denny Hulme in the 1969 Indy 500 where it was one of several Eagles running in the race that year. It ran as high as second place behind eventual race winner Mario Andretti, but Hulme ended up finishing 18th after clutch trouble.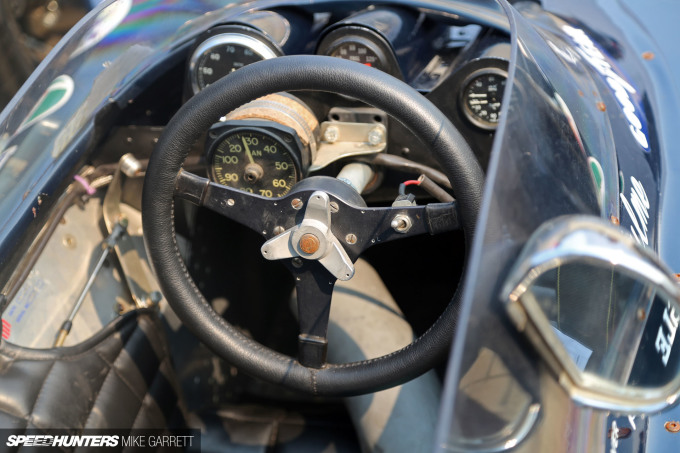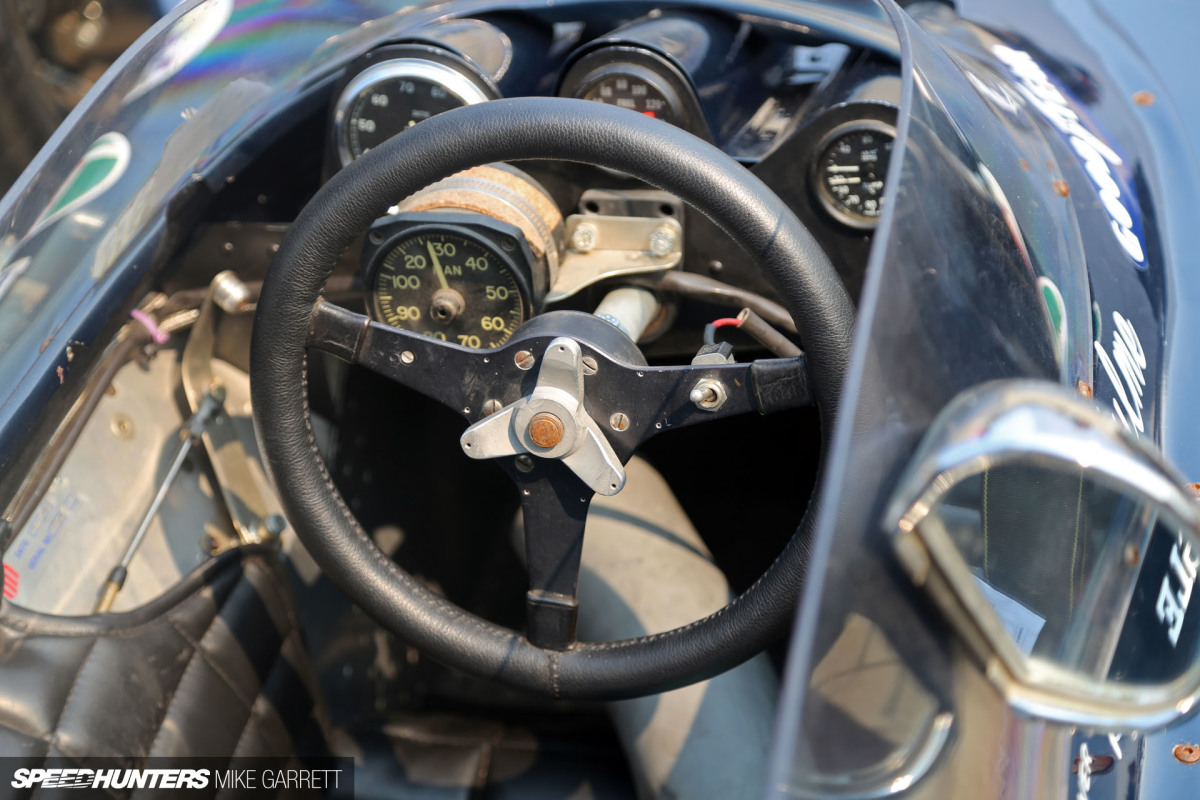 The car would continue to be raced with various drivers and engine setups through the early 1980s, and in the mid 2000s it was restored back to its original form.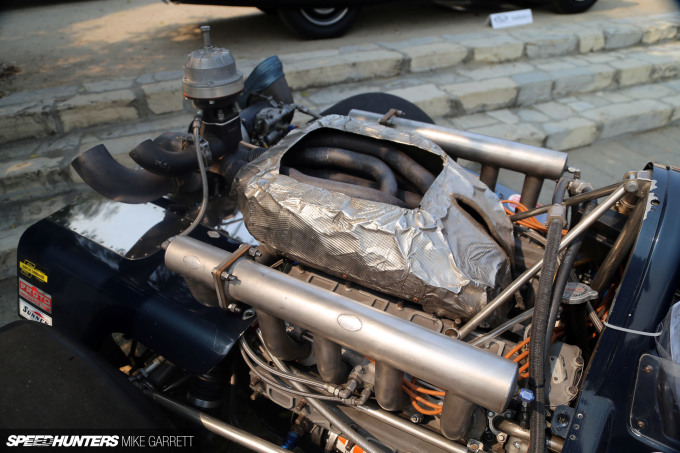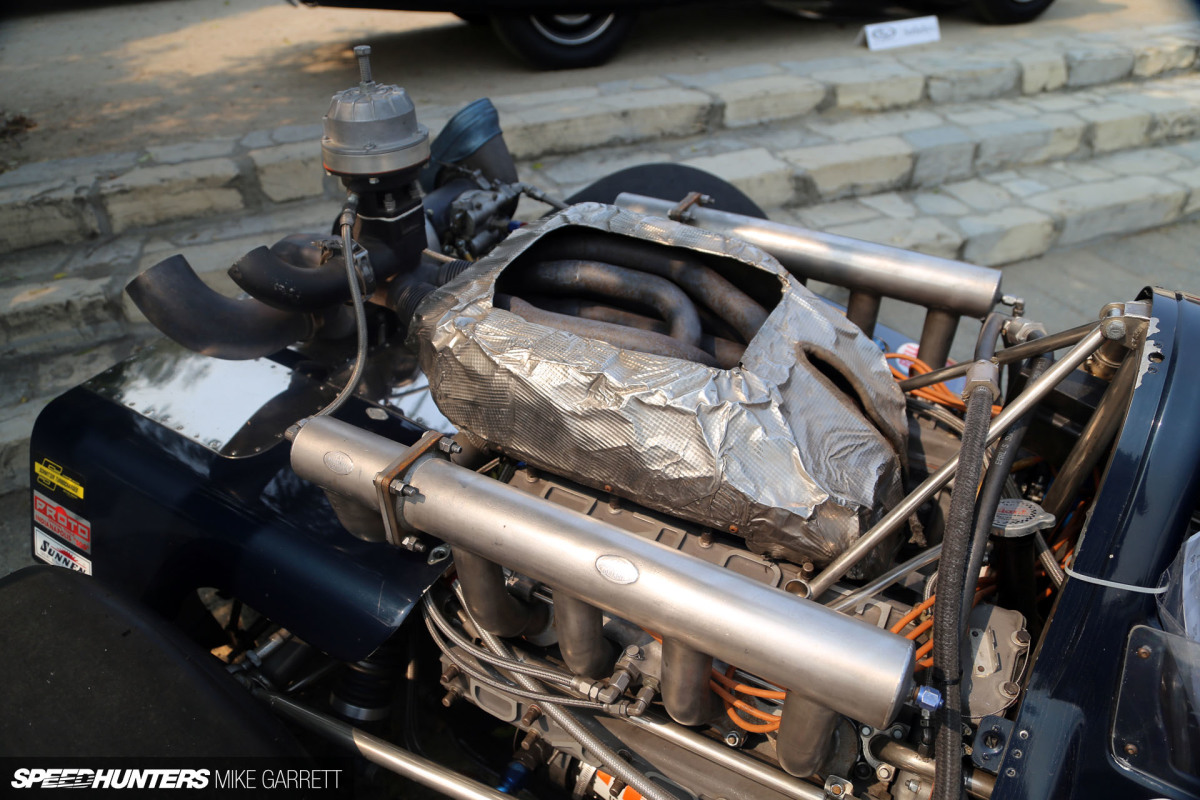 And what a form it was. Power comes from a double overhead cam Ford V8 fed by Hilborn fuel injection.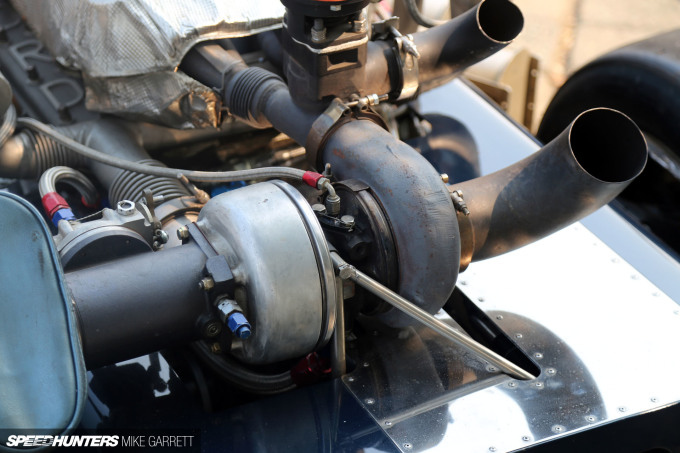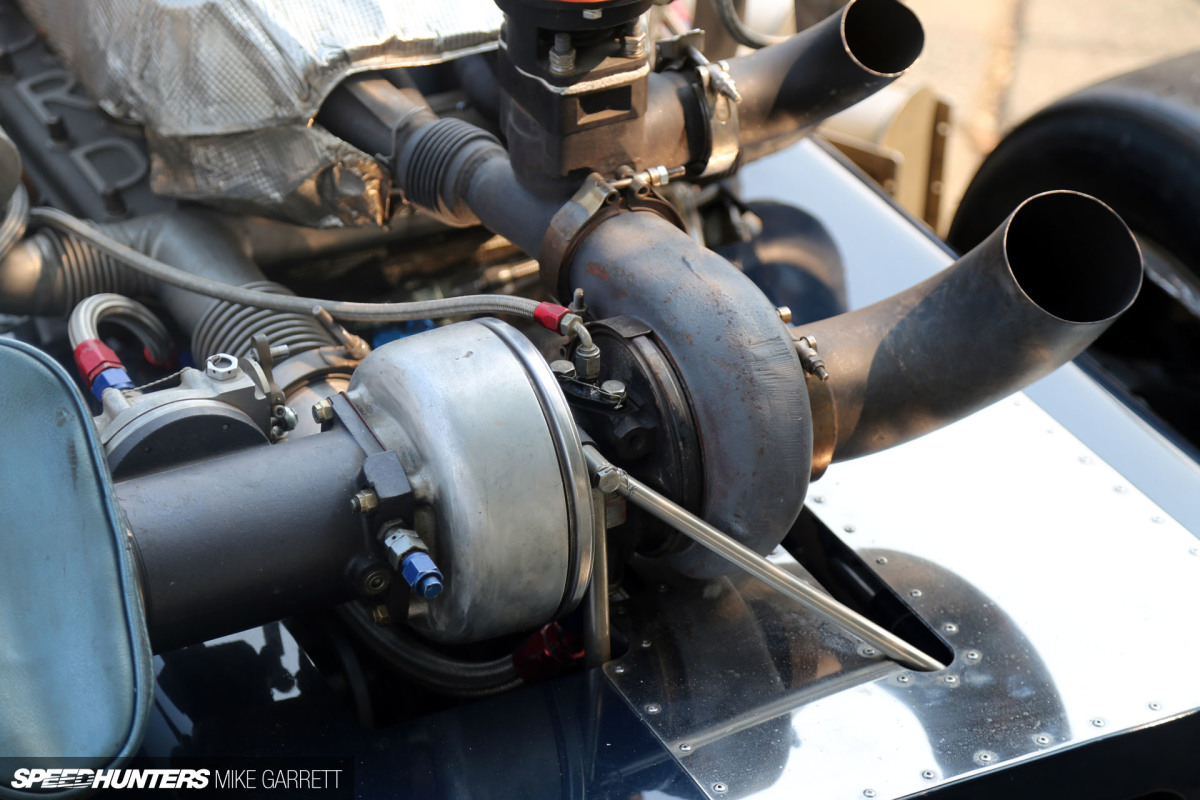 Oh yeah, there's also a dirty great turbocharger hanging off the back, and all together the Santa Ana was good for around 850 horsepower.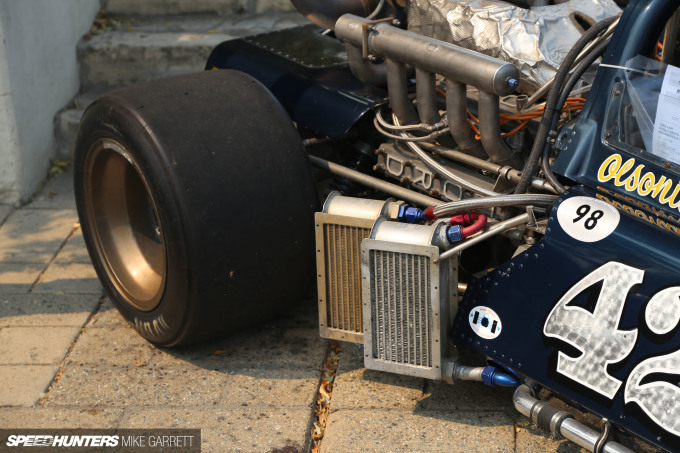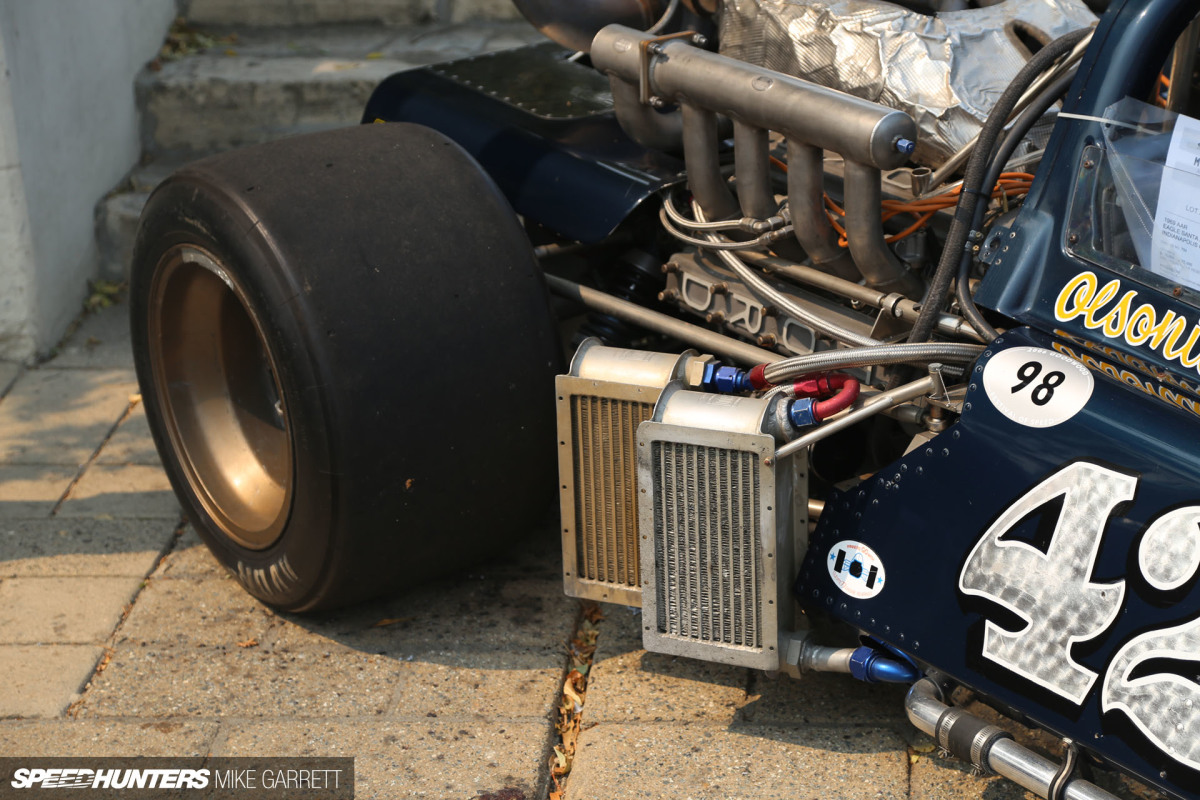 Twin overhead cams, turbocharging, double wishbone suspension and coilovers – all pretty experimental stuff back in the '60s. It's pretty wild to think about, especially considering how modern Indy machines are known for a much more conventional approach when compared to other forms of motorsport.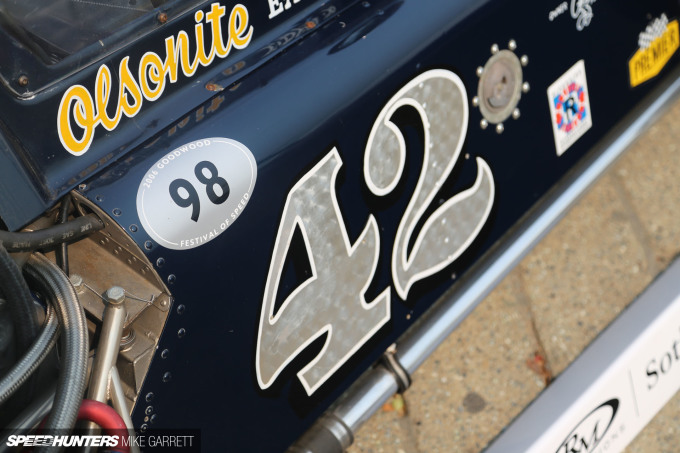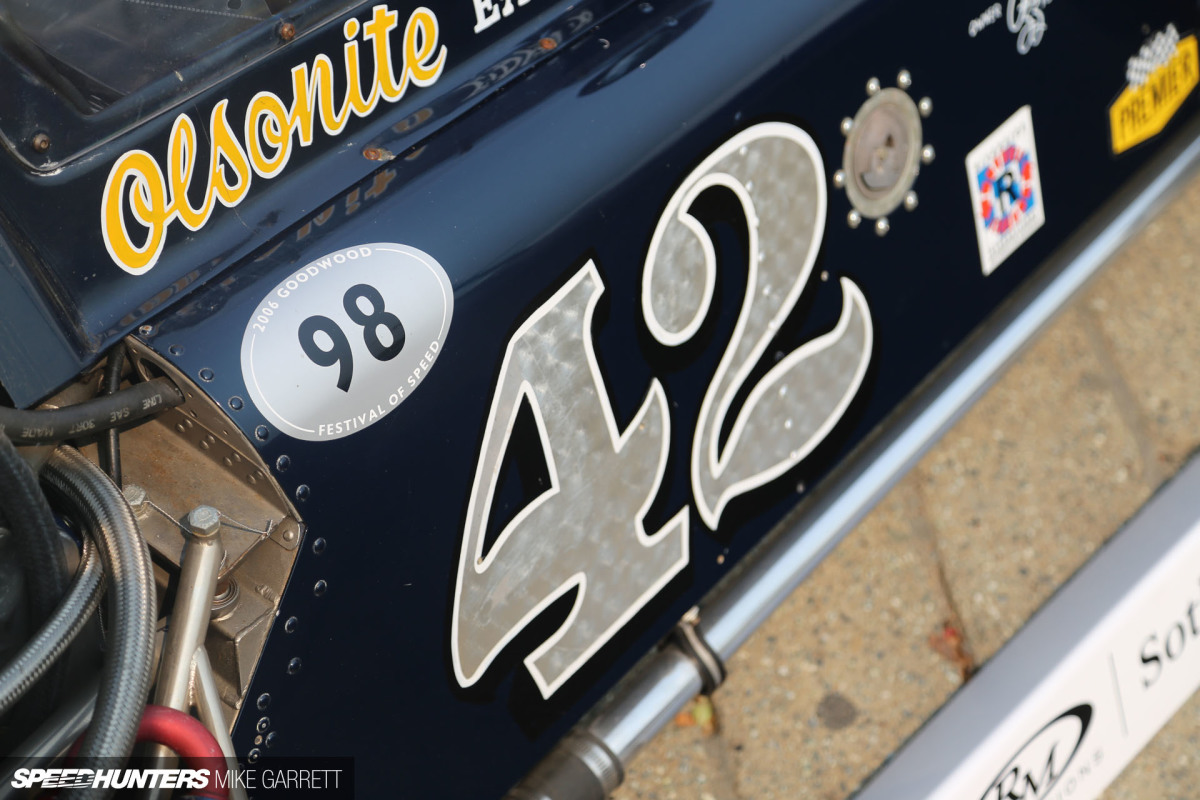 And all of that is combined with the other stuff that makes vintage race cars so great. From the off-centered bodywork to the knock-off caps and hand-painted lettering, I dig it all.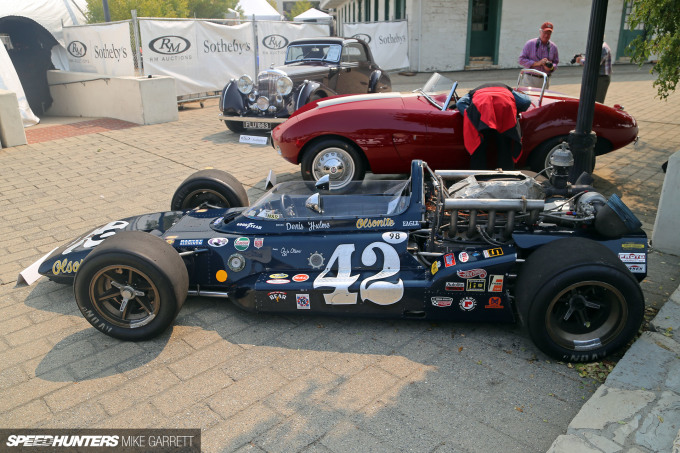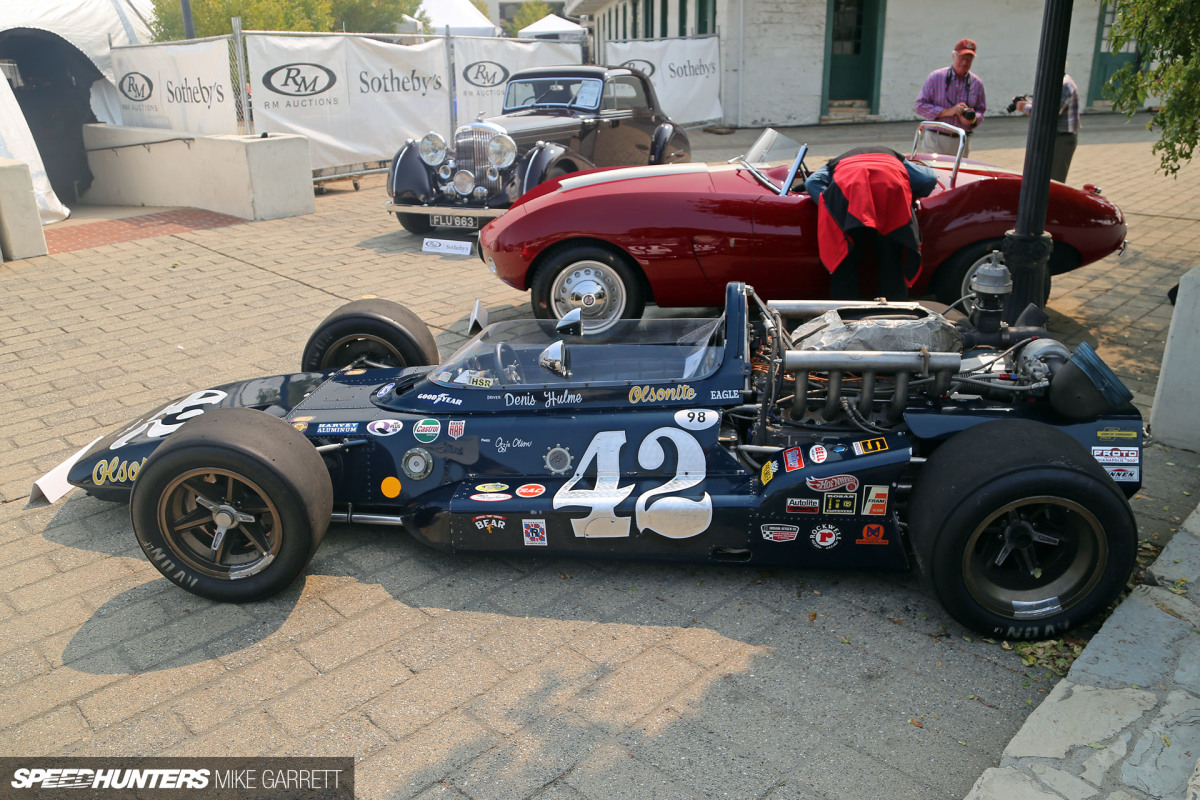 The Santa Ana ended up selling for what seems like a relatively reasonable $99,000. Reasonable compared to the multi-million dollar machines that typically sell in Monterey at least.
It was also claimed to be in good running order, so here's hoping its new owner will put it on the race track again soon.
Mike Garrett
Instagram: japanifornia
mike@speedhunters.com