Lightweight, High Revs
Gatebil is renowned for its wild cars with the most random of engine swaps. A Koenigsegg-powered Ford Granada? Yes, it's been done. It's now reached the point where if a car isn't swapped, I'm surprised.
But what I've begun to appreciate more and more is the reasoning behind a build. For me, 'because I could' simply isn't good enough any more.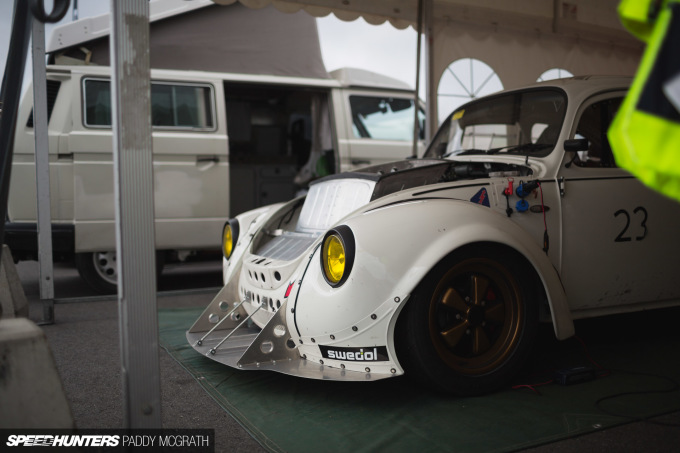 When I saw this Beetle, I was immediately attracted to the very purposeful and quite beautiful aero. It's not a treatment that I'd previously seen on the vintage air-cooled icon, so obviously I moved in for a closer look.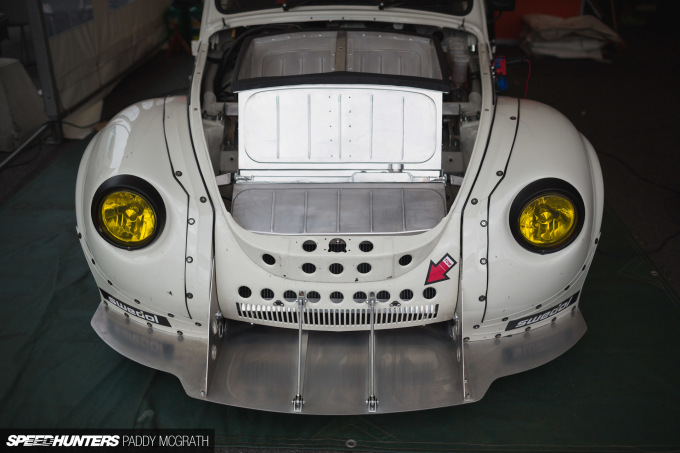 Without getting too flowery, it's quite a beautiful piece of machine aesthetic. Everything is functional, but at the same time the craftsmanship is impeccable too.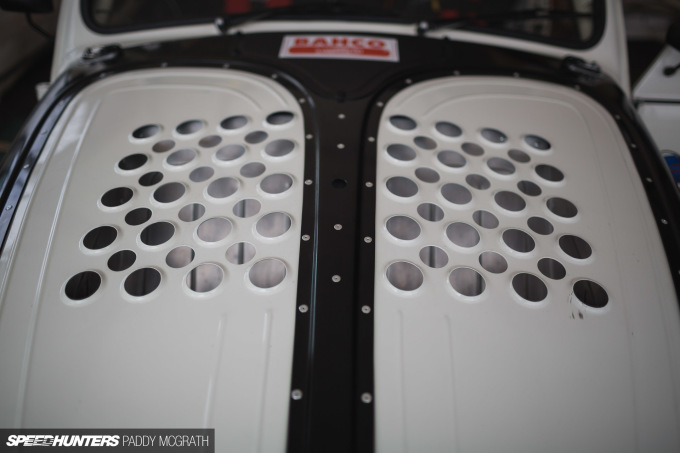 In particular, the uniformity of the circular vents in the bonnet were very pleasing.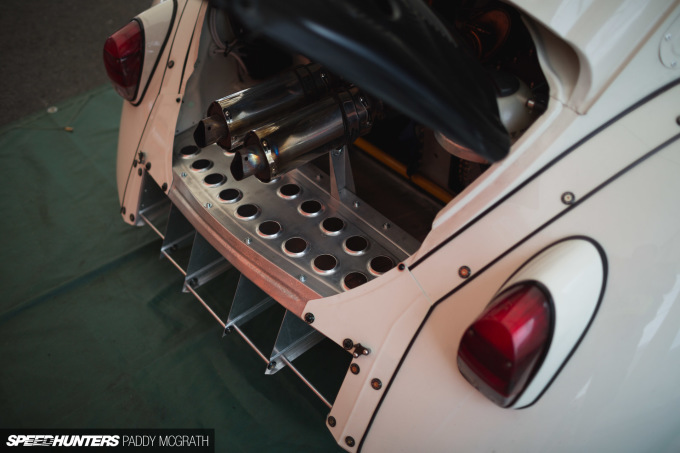 Circling around the back of the Beetle, the details kept coming. At this point though, I was a little bit confused as to the position of the engine. Typically, everything is on view – even from this angle.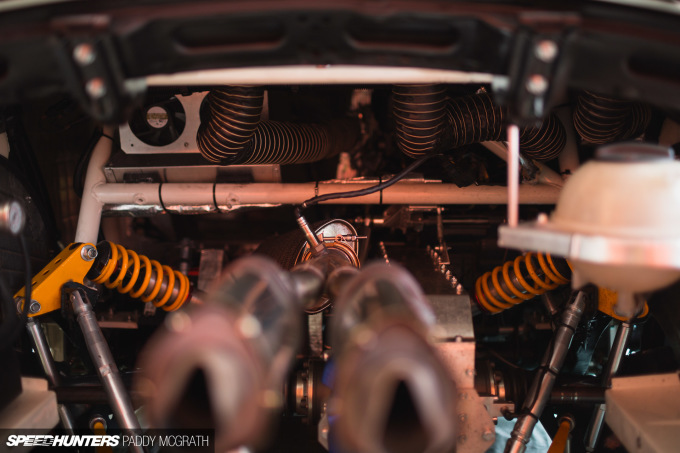 It was only when I got down on my knees for a closer look that it became immediately obvious that this was another one of those Gatebil engine swap cars, but with a difference. Instead of using another car motor, this particular Beetle is now powered by a Honda CBR 1000cc bike engine.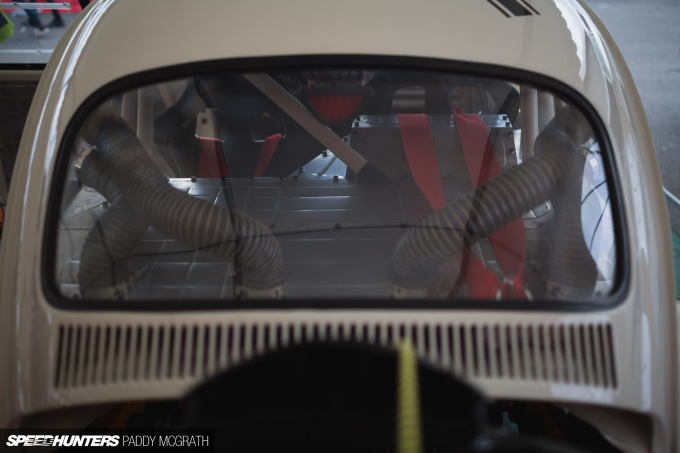 I had the opportunity to speak to the owner, Jørn Tangen, briefly about the car. The first thing he was quick to point out was that despite what I originally thought, this is very much a low-budget build. Almost everything was carried out by Jørn himself, with the only exception being the rollcage.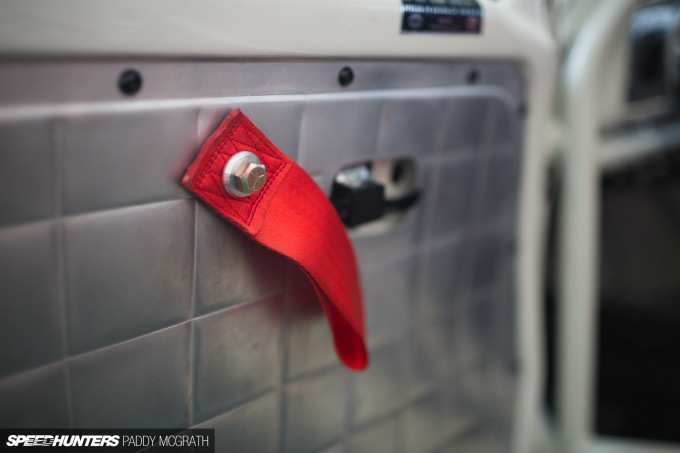 The car is full of incredible details, but I especially enjoyed the pleated metal work on panels dotted around the car. Of course it would have been much easier just to install plain panels, but it's things like this that demonstrate the passion behind a car. When you see things like this, you know the car has been created with a massive amount of love and dedication.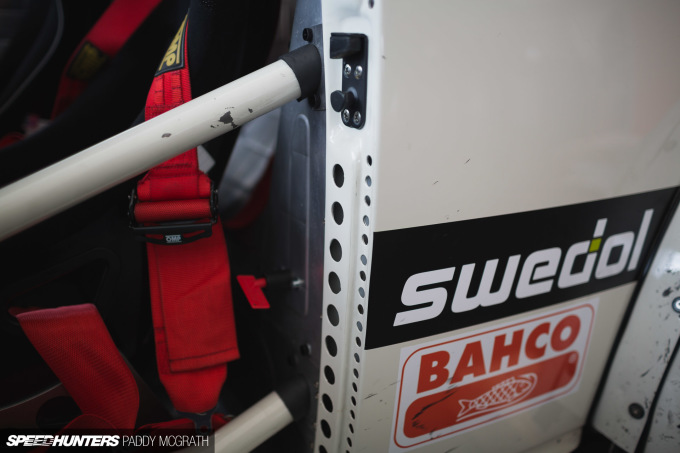 With chassis rigidity taken care of with the rollcage, anywhere weight could be removed from the Beetle, it has been. The result is a car that weighs somewhere between 650 and 700kgs, with power levels currently at 175hp from the stock bike engine.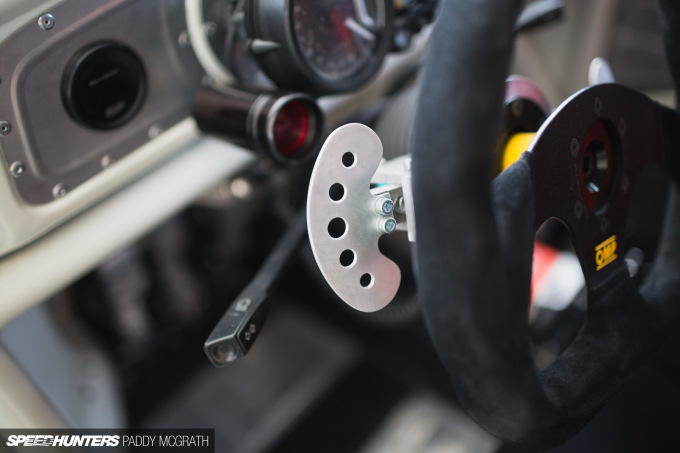 The VW is still in development, with Jørn focusing on ironing out those expected small issues associated with such a complicated build and ensuring the chassis is behaving nicely. Once he's happy with these aspects, a turbo conversion is on the cards to give this lightweight Beetle a little extra go.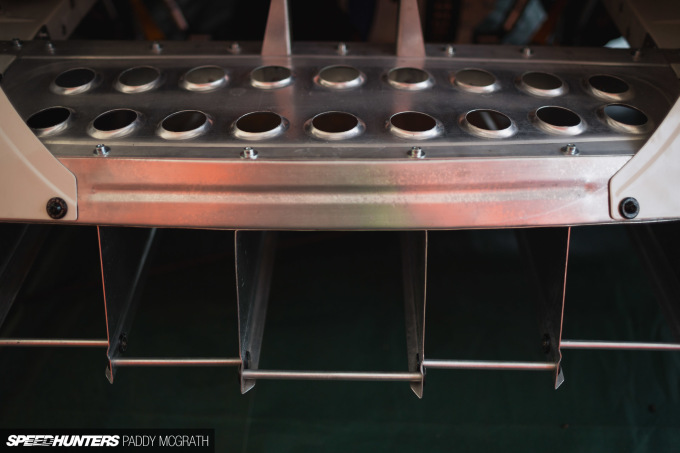 Above everything though, I just appreciate the thought process behind this car. Far too often at Gatebil, finish and detail are the last items on the agenda. Let's just say that this really stood out from the crowd.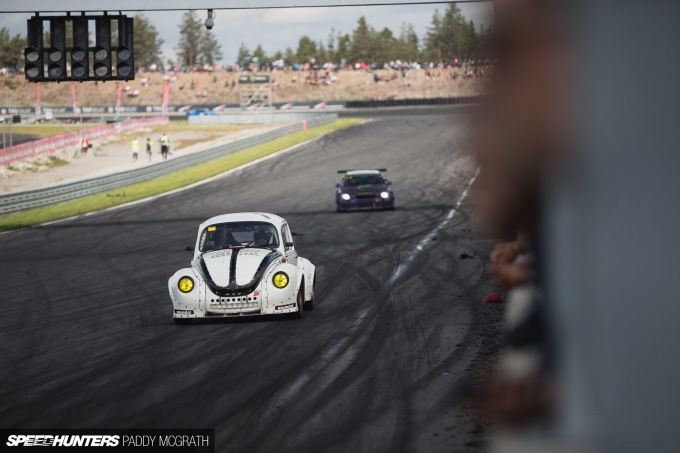 I just can't wait to see how it evolves in the coming years – especially with a little boost in the mix.
Paddy McGrath
Instagram: pmcgphotos
Twitter: pmcgphotos
paddy@speedhunters.com
Cutting Room Floor