More Power
They say that the obsession with absolute power corrupts absolutely.
The desire for power will cause us to make rash and sometimes questionable decisions in life, and once you've a taste of power, it will leave you with a burning appetite for more.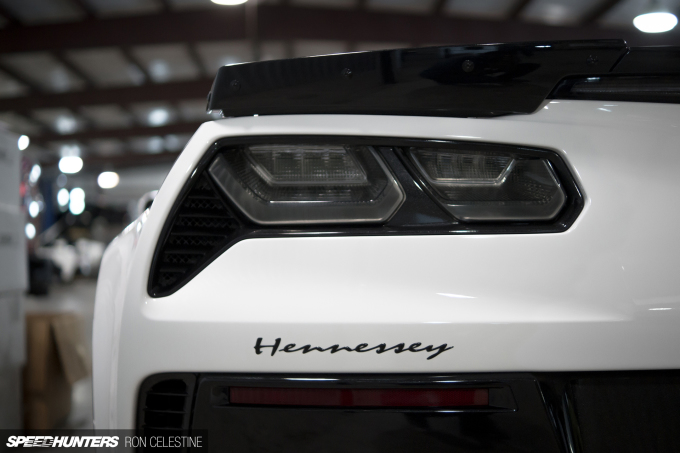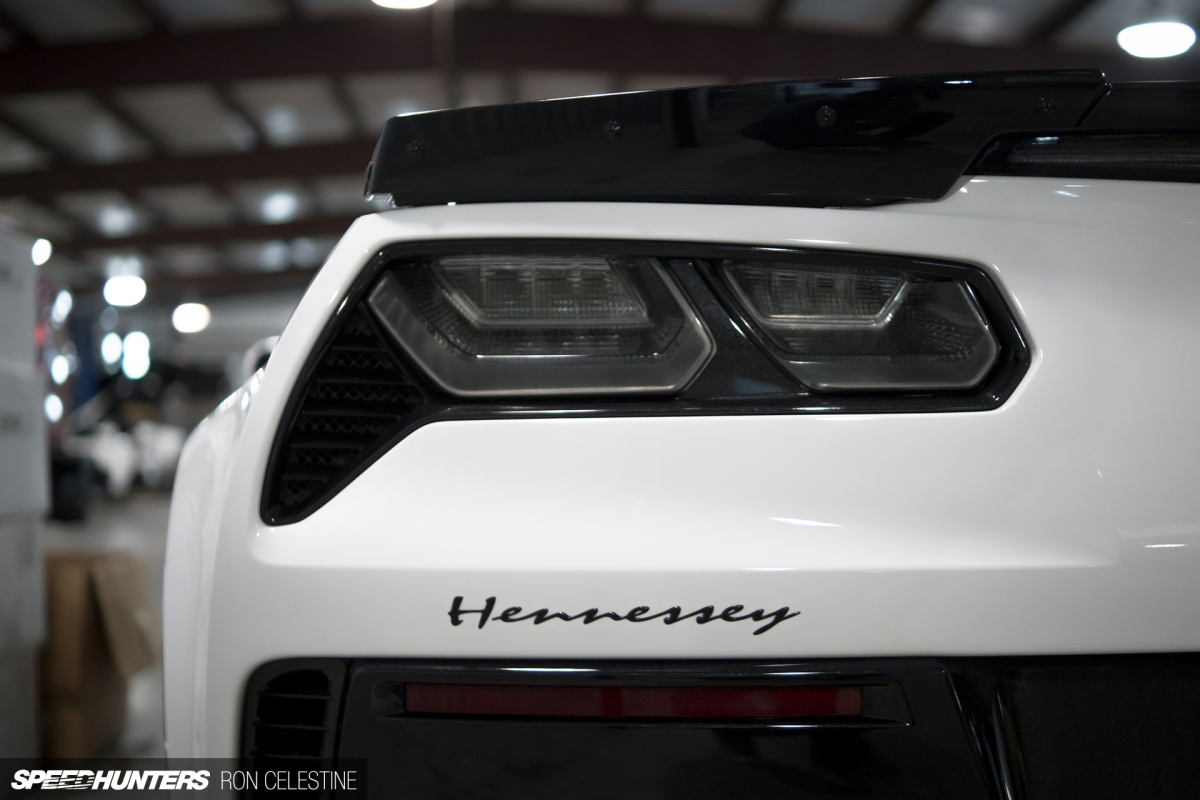 No one knows more about this obsession of power than the people over at Hennessey Performance. Disappointed with your Challenger Hellcat's measly 707hp? Hows does 1,100hp sound? Car won't break 200mph? No problem…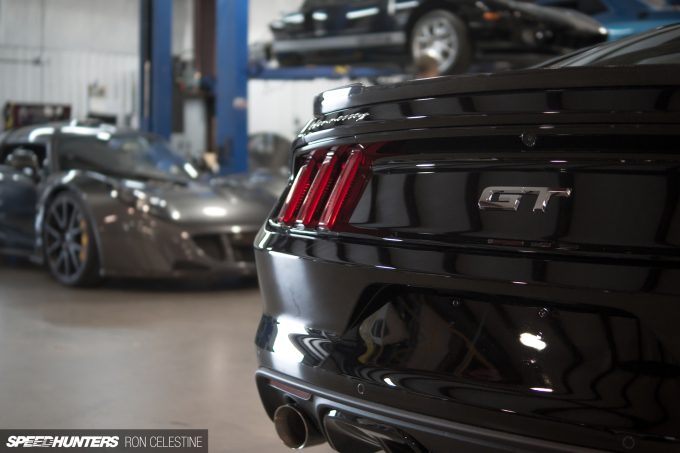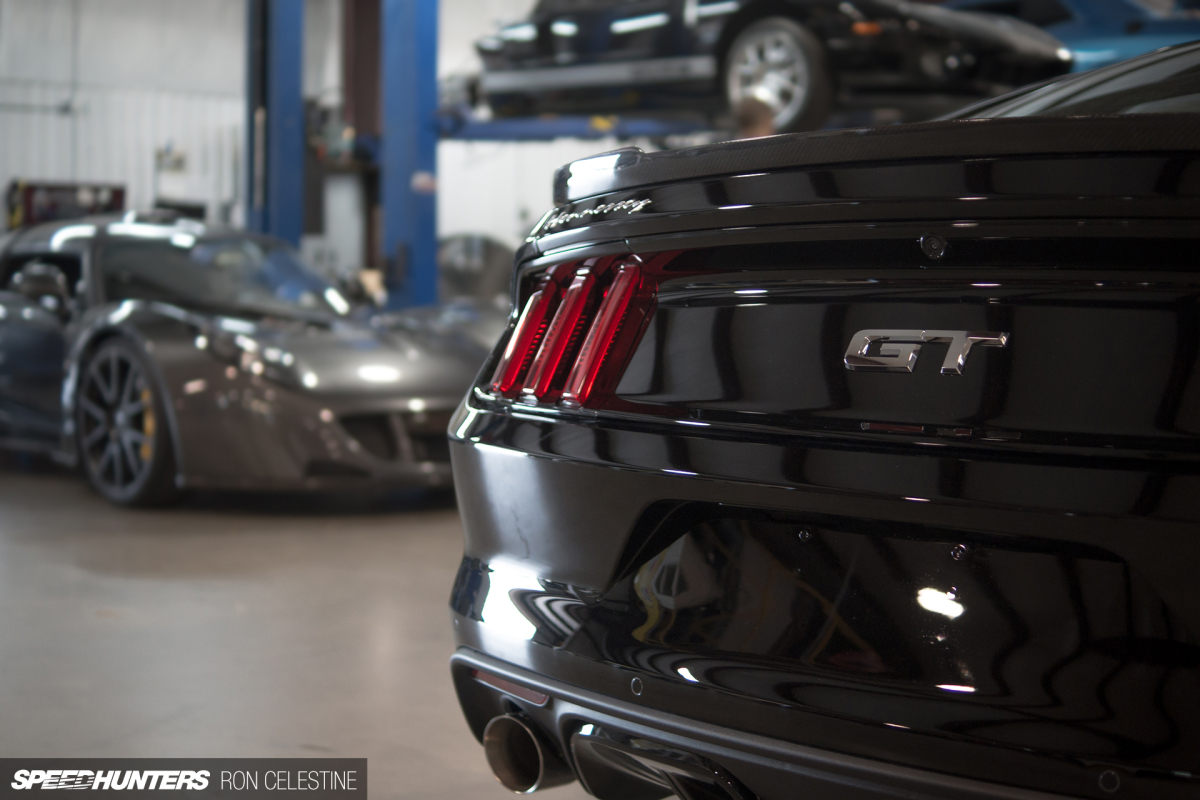 The obsession with power is running through the veins of everyone at Hennessey Performance, and when they not only opened their doors up to Speedhunters but also let us get an exclusive look at one of their limited edition Hennessey HPE750 Mustang GTs, we didn't pass up the opportunity.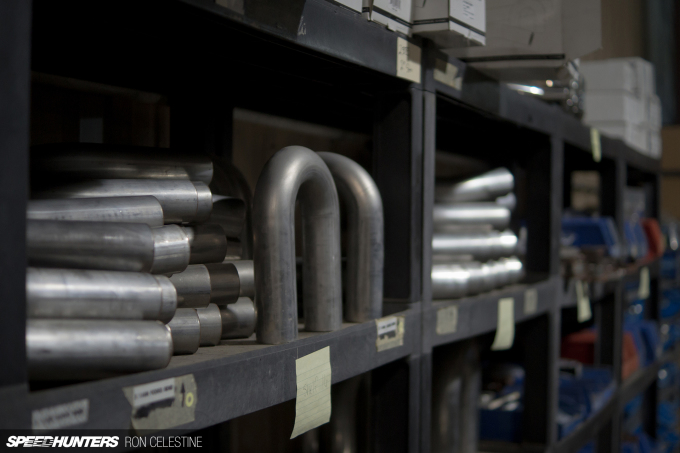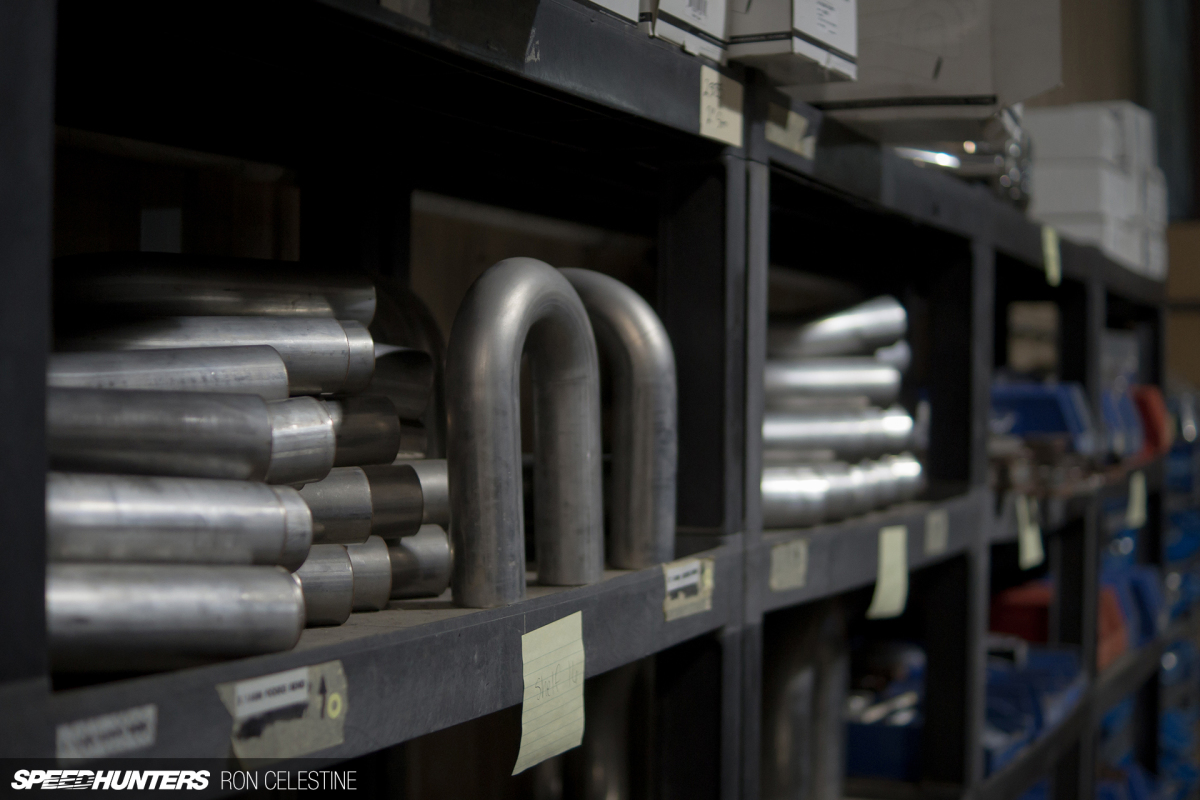 As you would expect, the workshop has everything on hand that's needed to create custom powerhouse monsters. From shelves of tubes ready to be fabricated into headers and exhaust systems…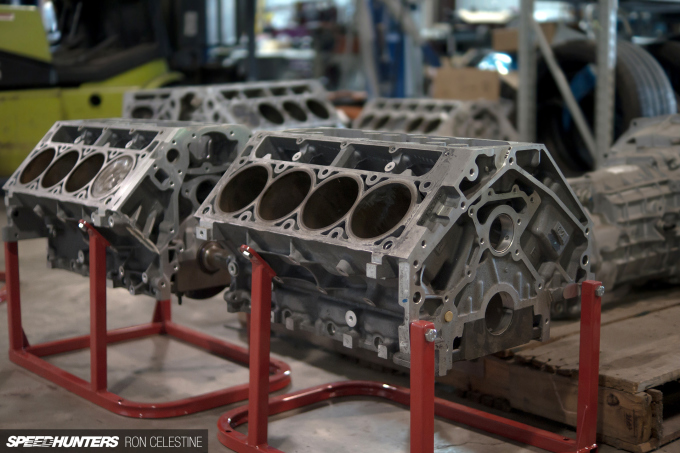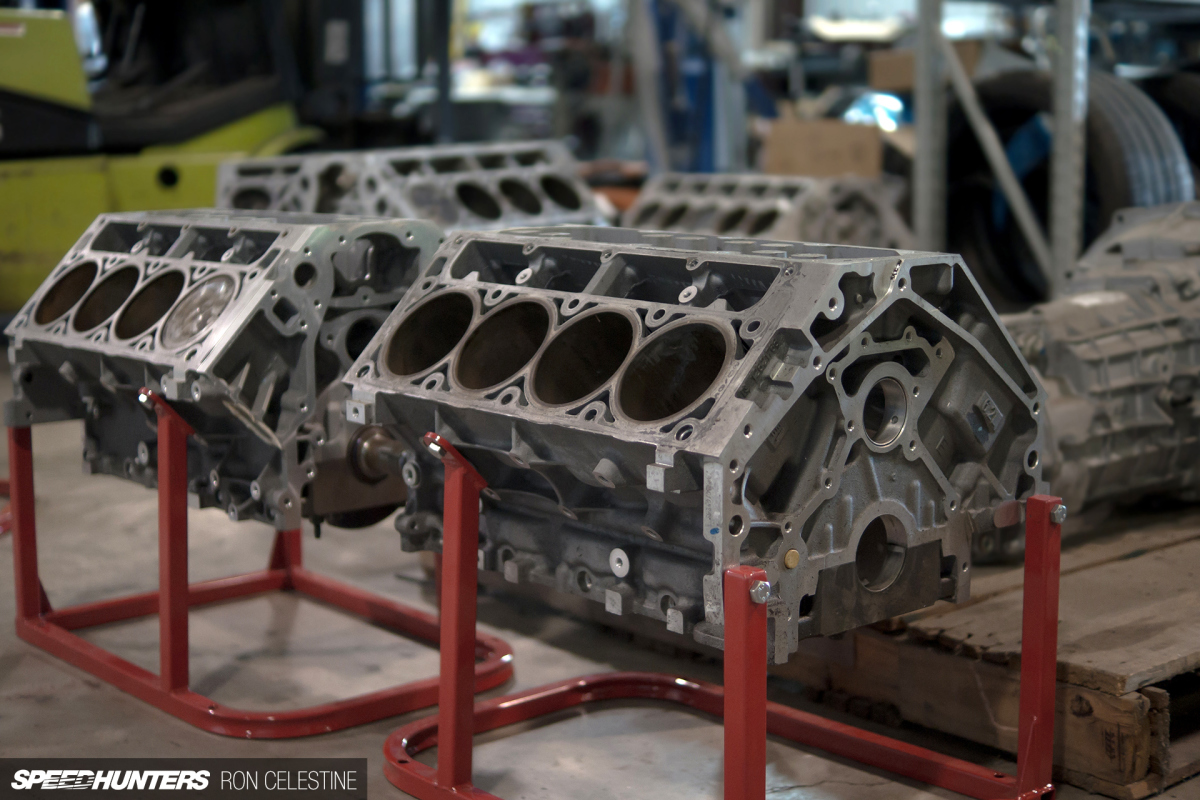 To engines and transmissions waiting to be strengthened for the various power level packages that customers request.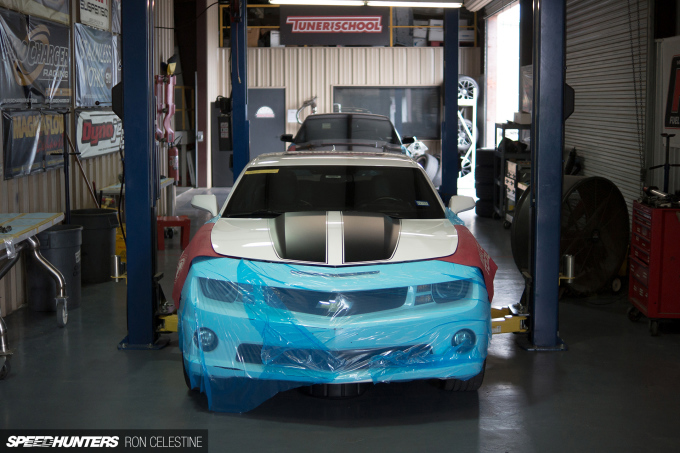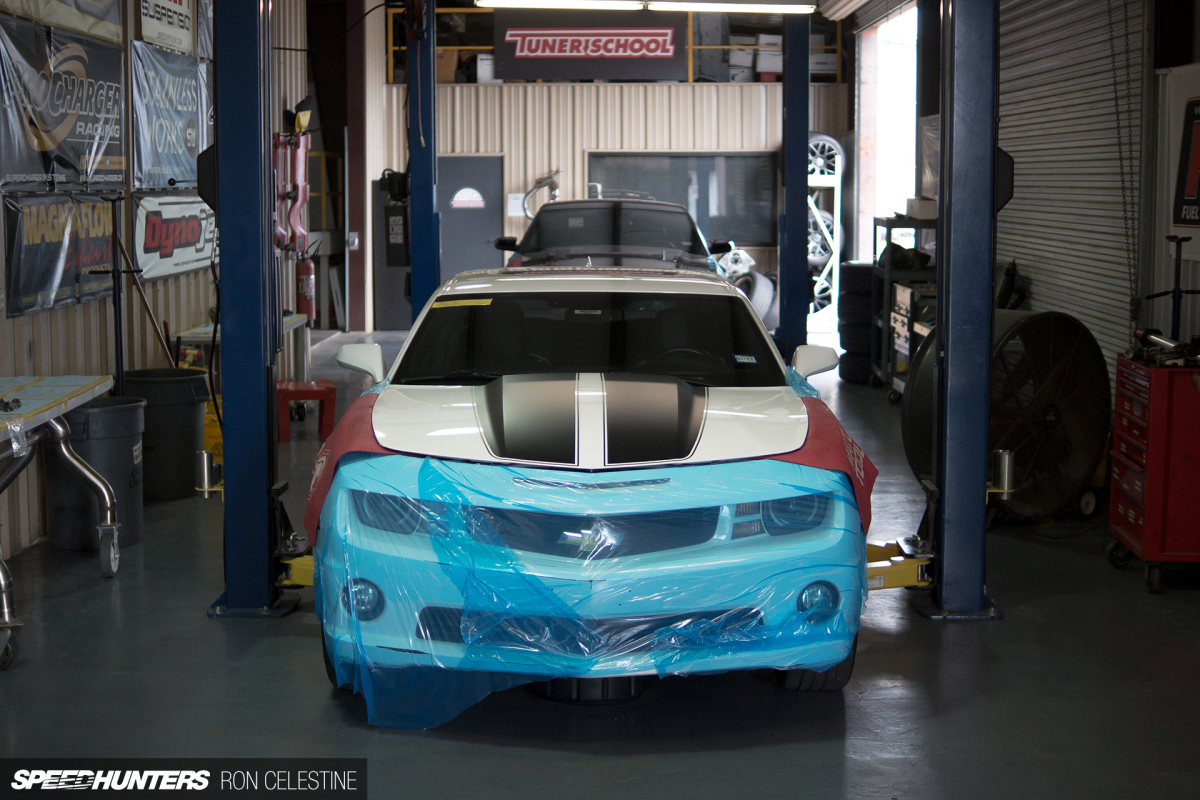 The 'Tuner School' attached to the main shop routinely trains students in the craft of customising and building cars with valuable hands on experience.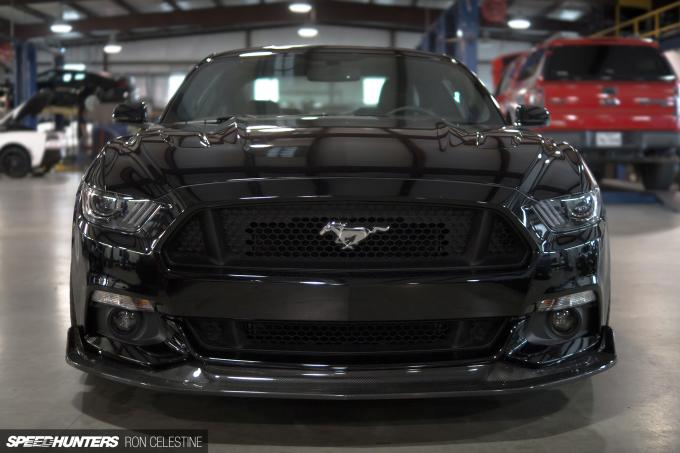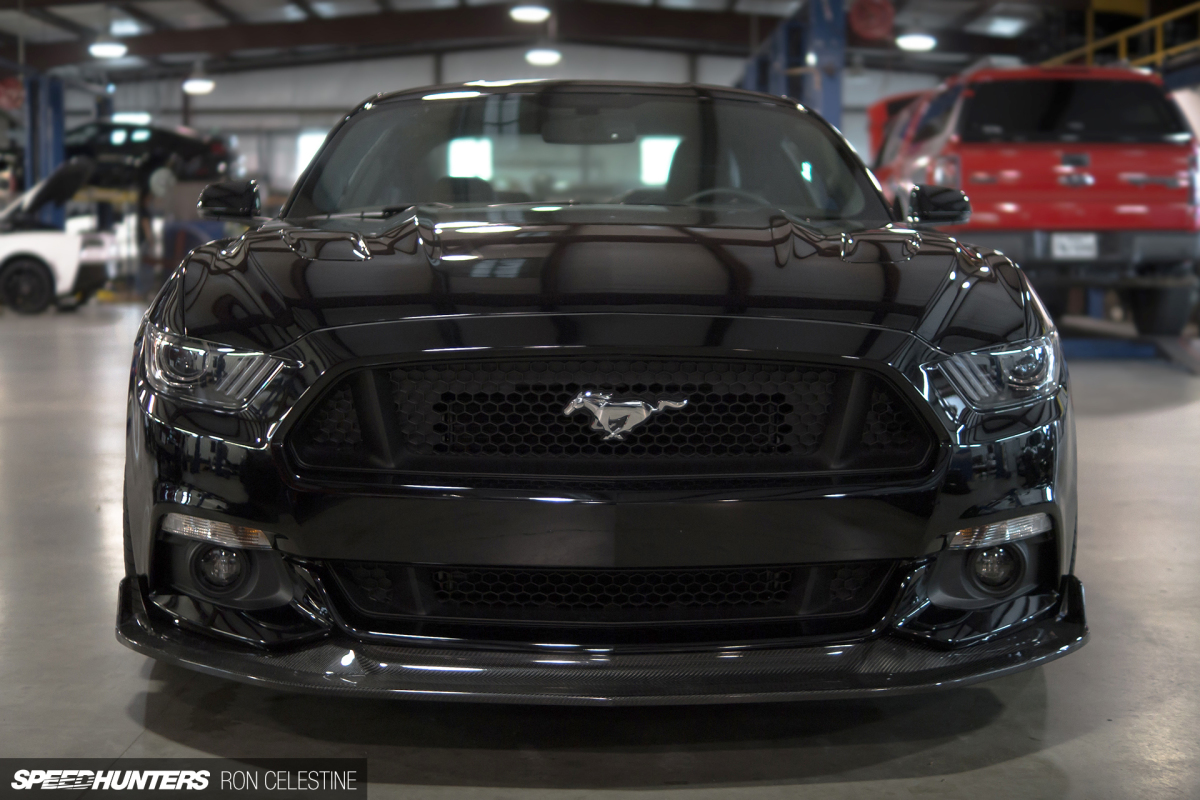 It was great getting a behind the scenes look at the shop that churns out obscene amounts of power on a daily basis, however as our time was limited, we moved on to an up close and very personal look at one Hennessey Performance's Ford Mustang GTs upgraded with an HPE750 package.
Cutting Loose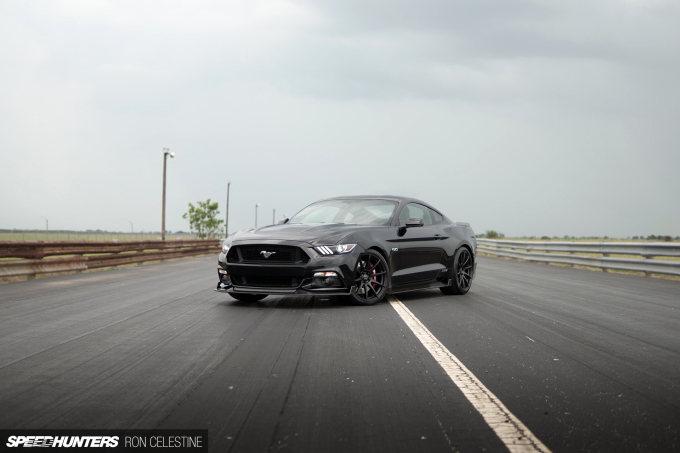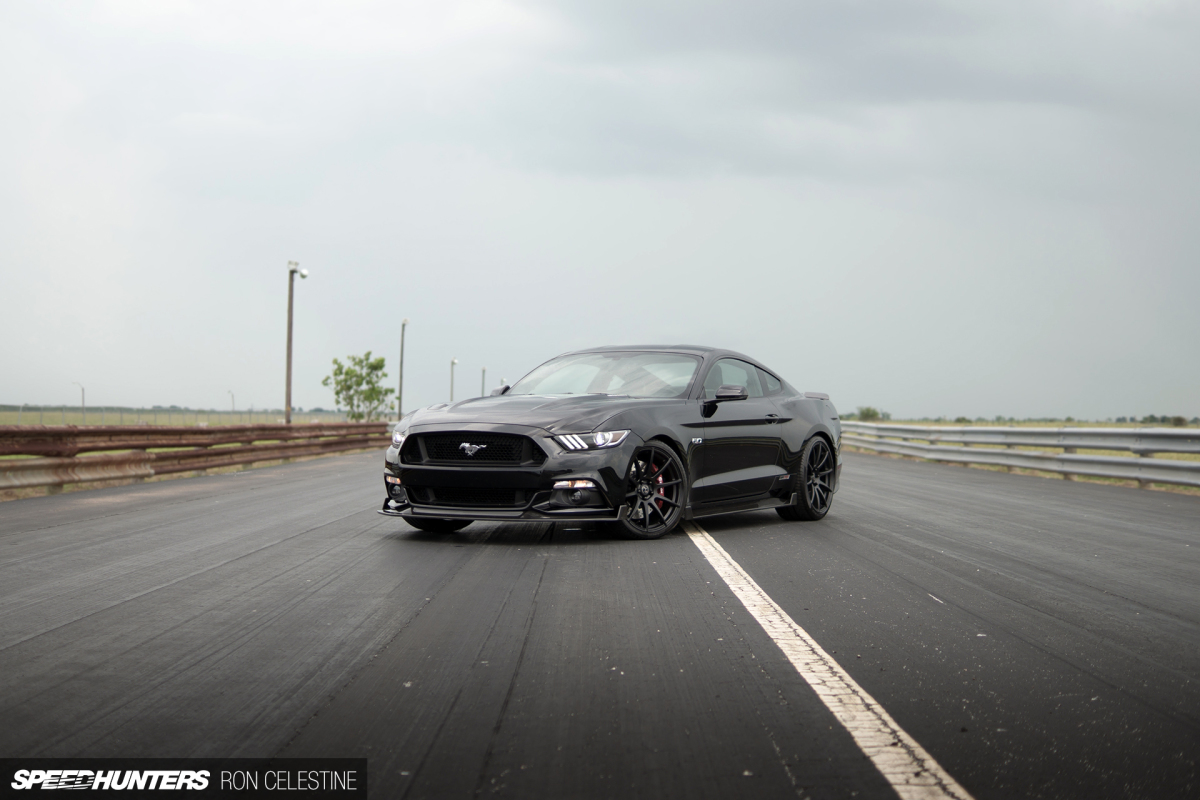 Having a drag strip directly behind the shop has its advantages when it comes to testing modifications and reliability, and Hennessey Performance makes full use of the personal quarter-mile playground.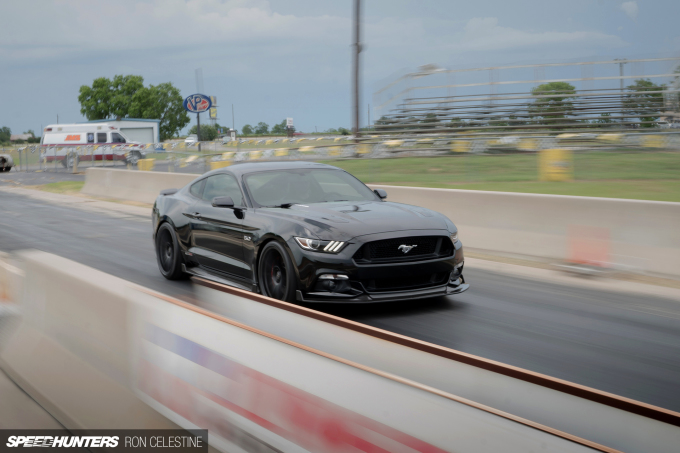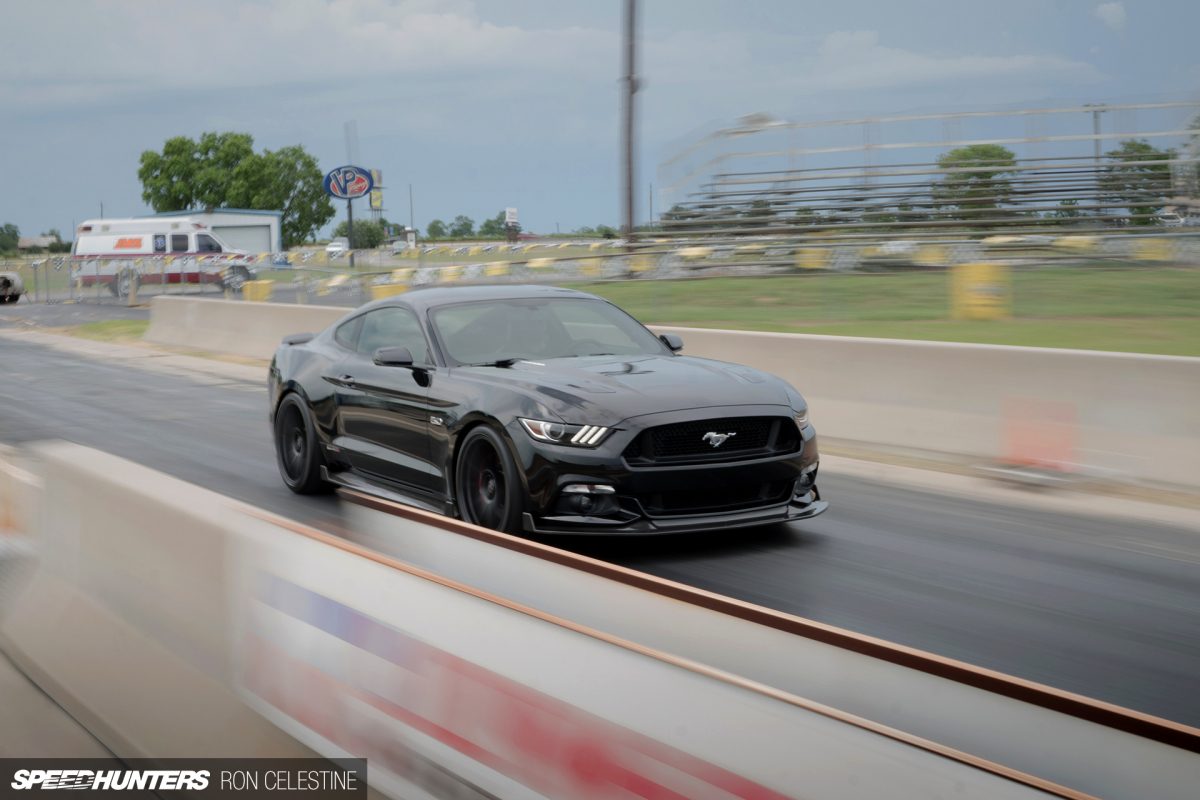 Besides, the Mustang traditionally loves to go as fast as possible in a straight line so it only seemed fitting to shoot the car at the facility.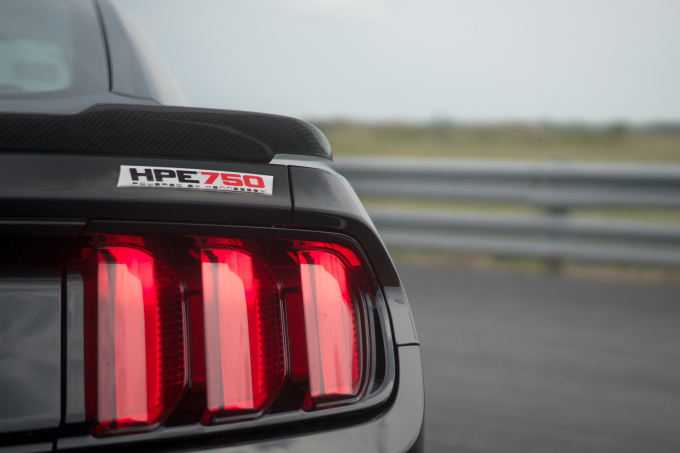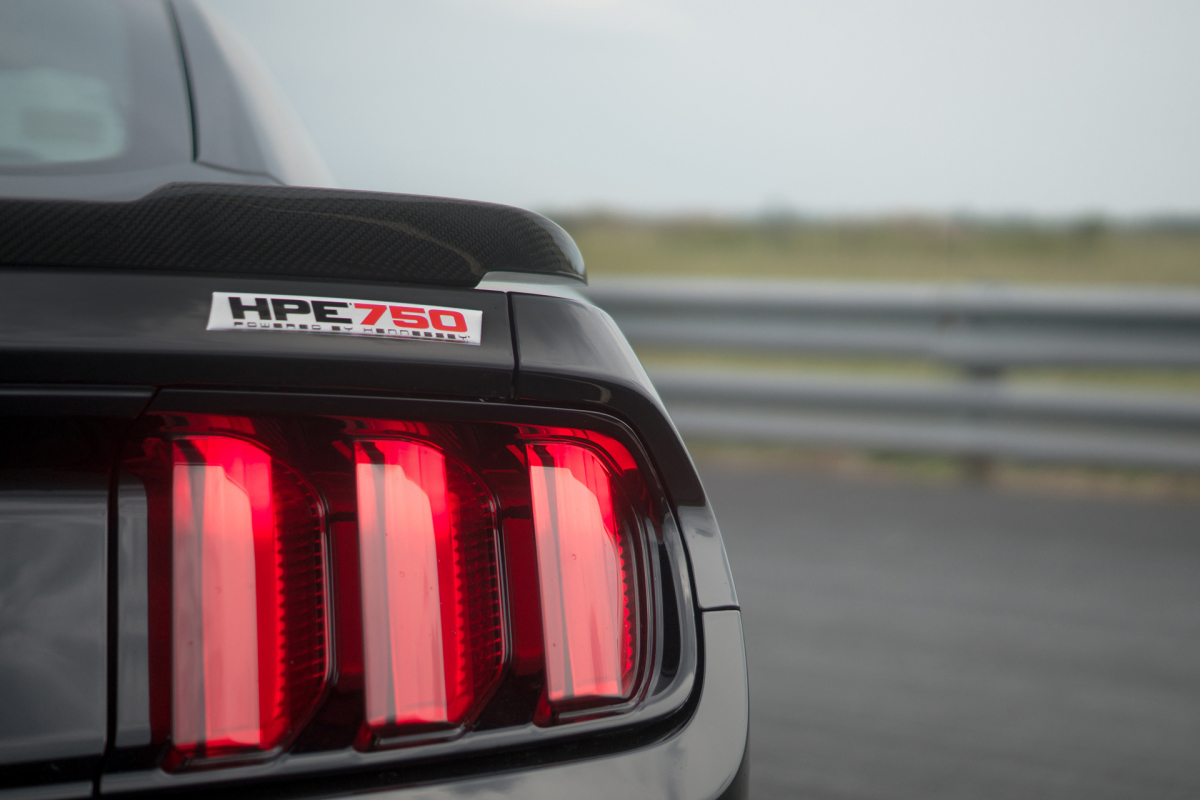 The HPE750 package is designed for those who've purchased a new GT and then realized that the 430hp and 400lb-ft of torque is not enough. This upgrade offers something close to double those numbers.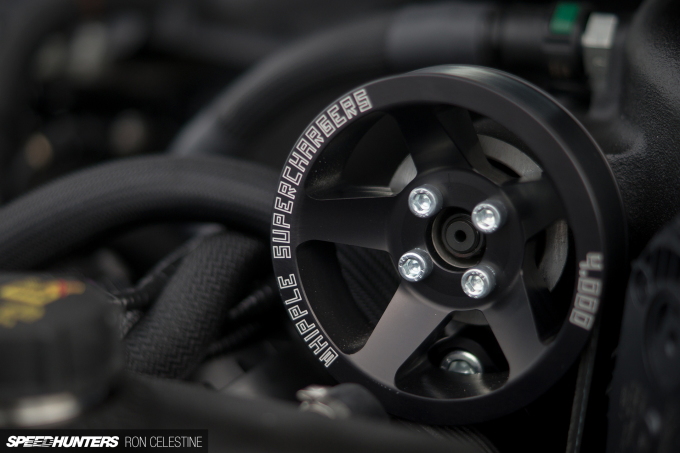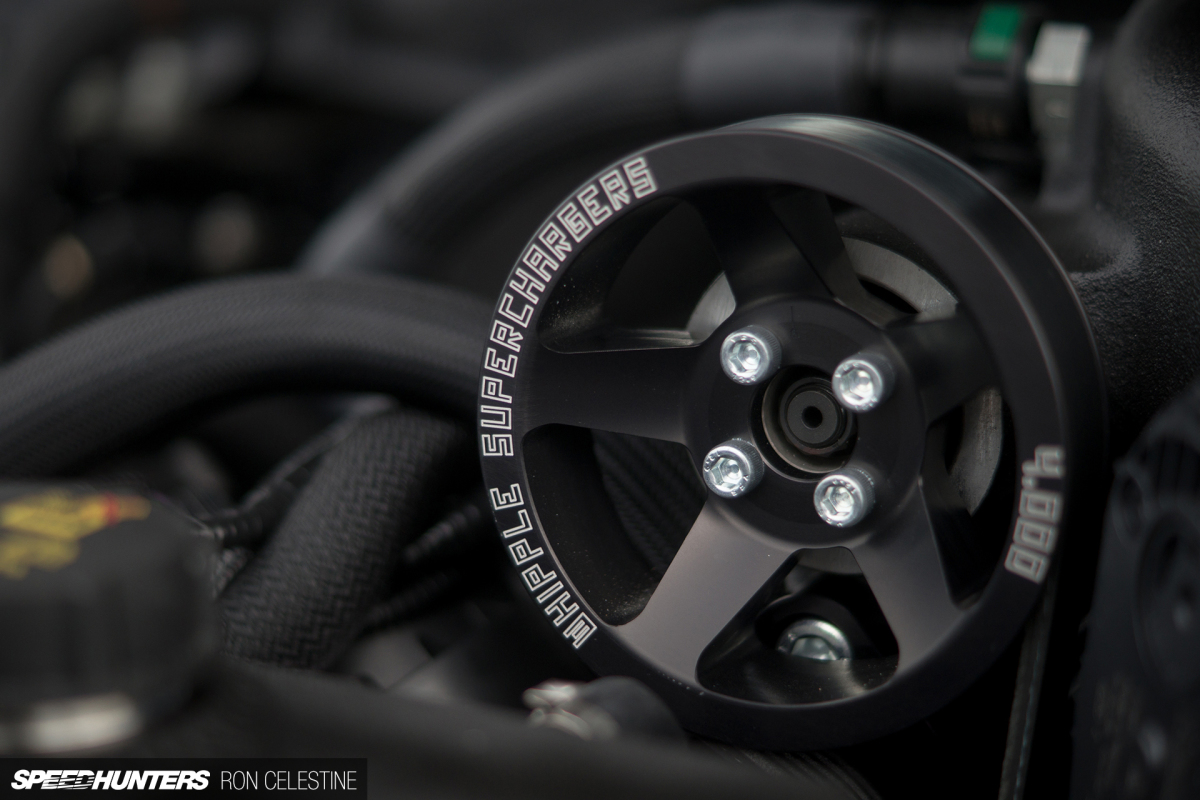 Forced induction is a great way to increase output, thus a 2.9-liter Whipple supercharger is added to the 5.0L Coyote V8 engine.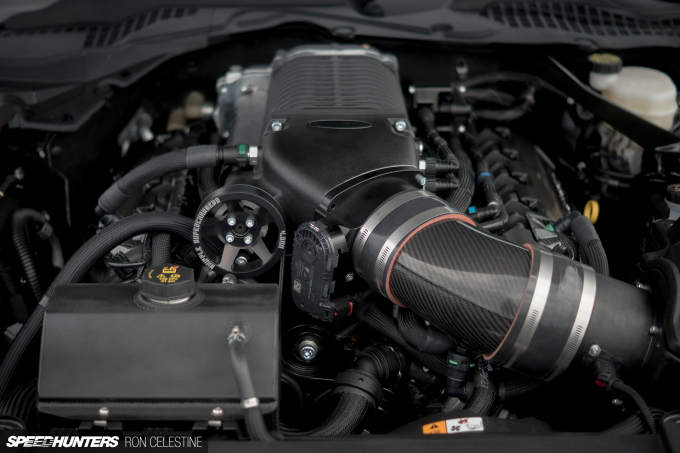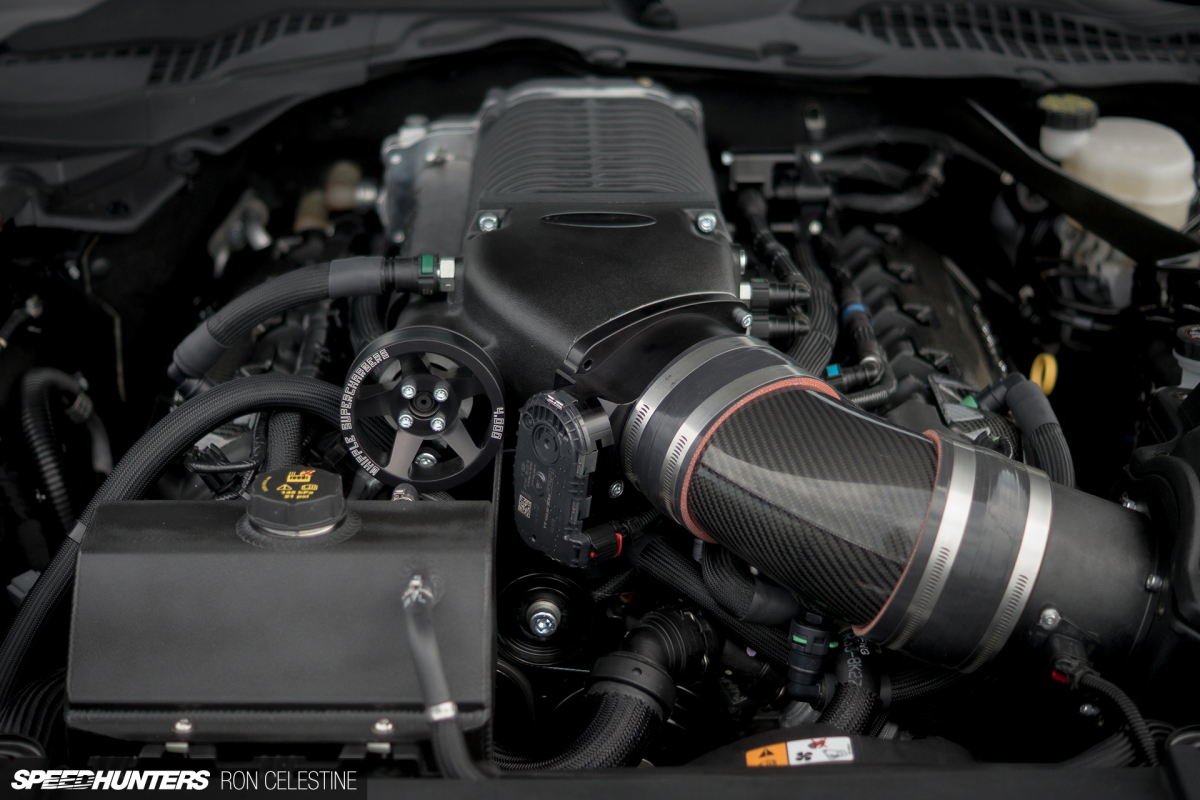 Along with the supercharger, components like the fuel pump, injectors, air intake and exhaust are uprated, and the engine management system is recalibrated to suit.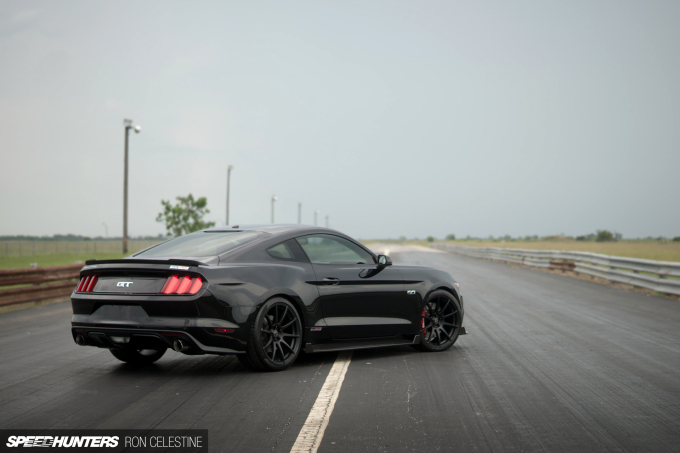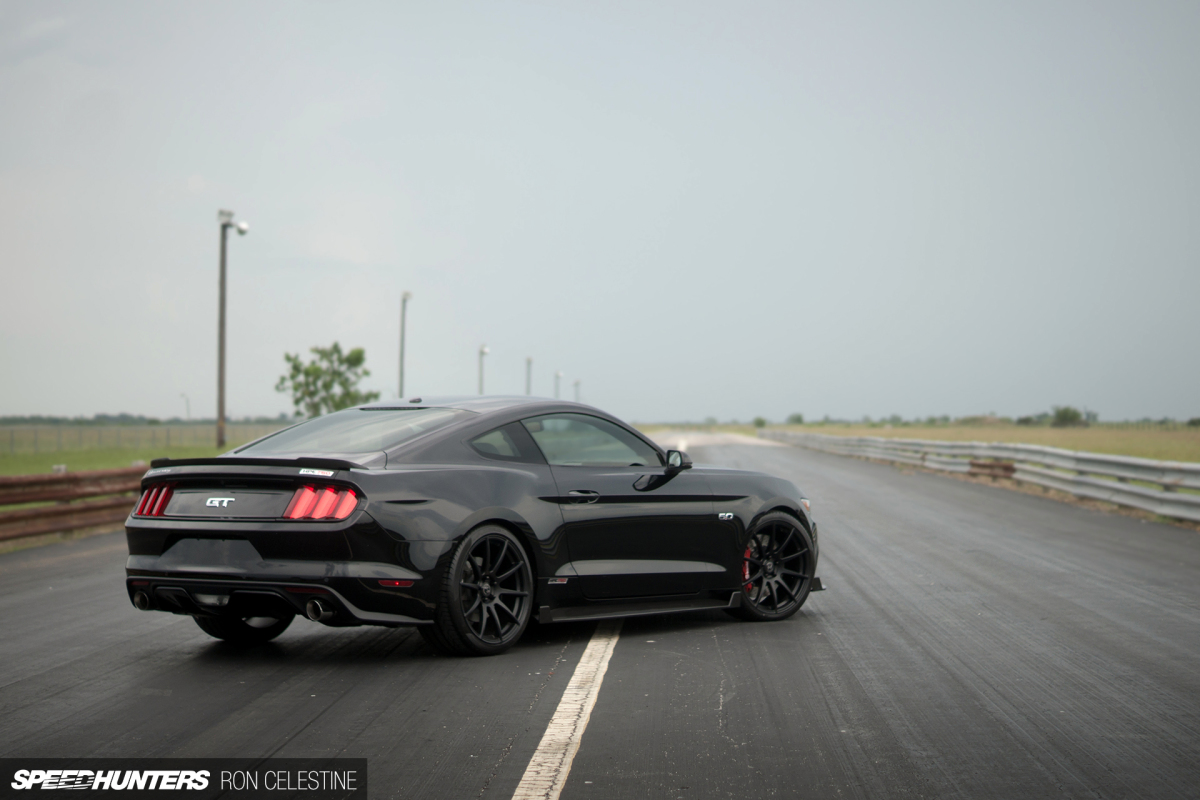 When it's all said and done, the HPE750 package adds well over 300hp and 200lb-ft of torque, bringing the grand total up to around 770hp and 650lb-ft. Now that's more like it!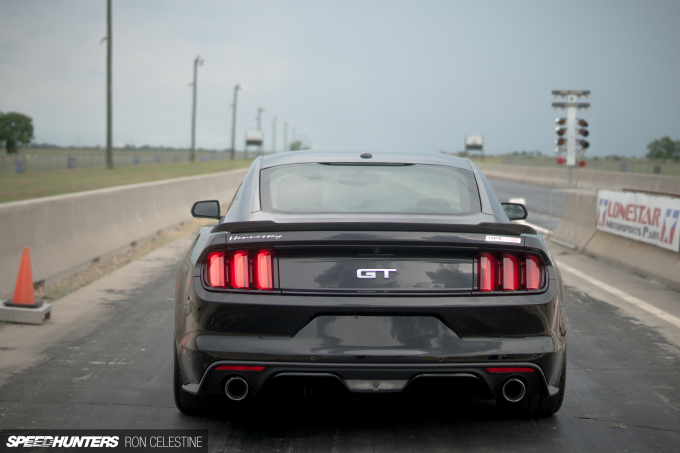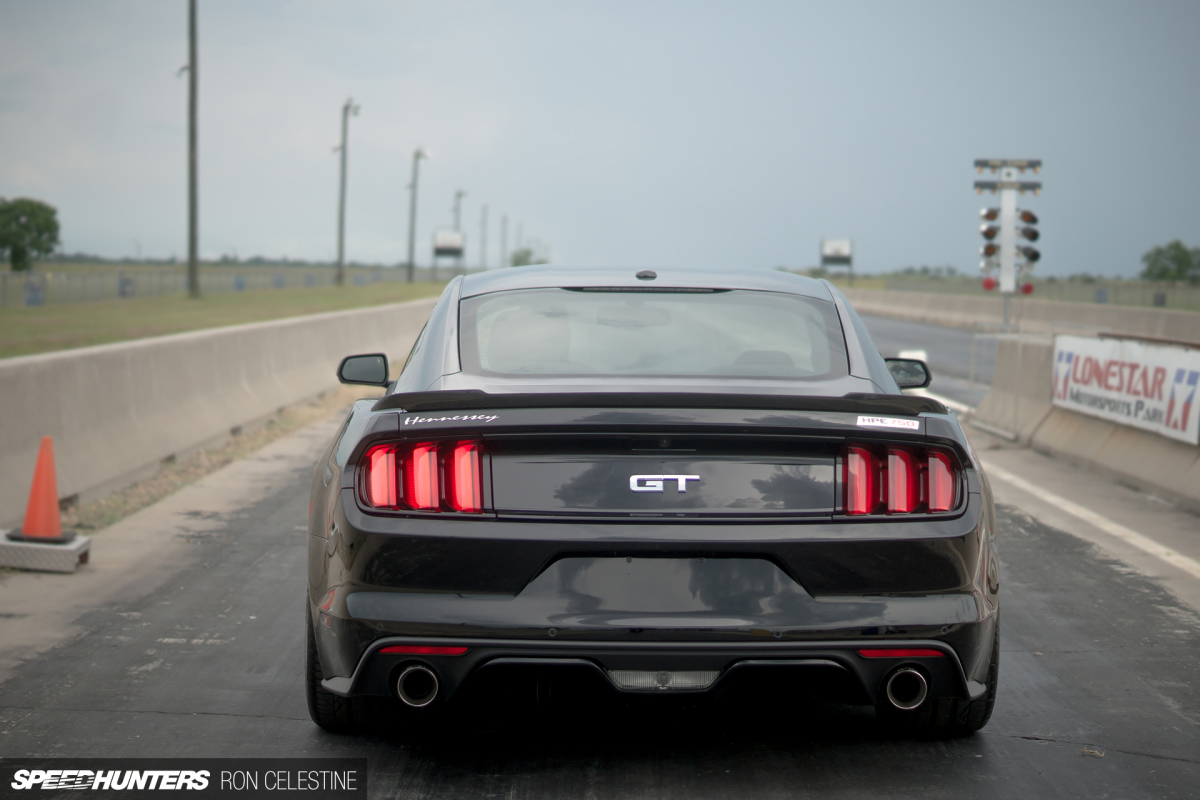 The stainless steel exhaust system not only helps the engine breath, but it also releases a guttural sound that's sole purpose in life is to assault your ears.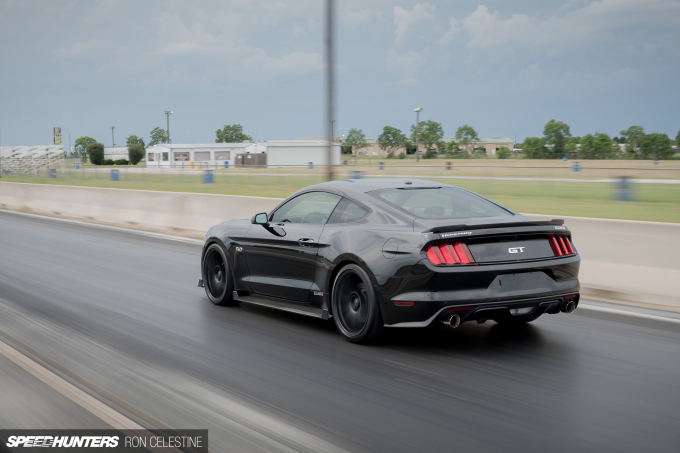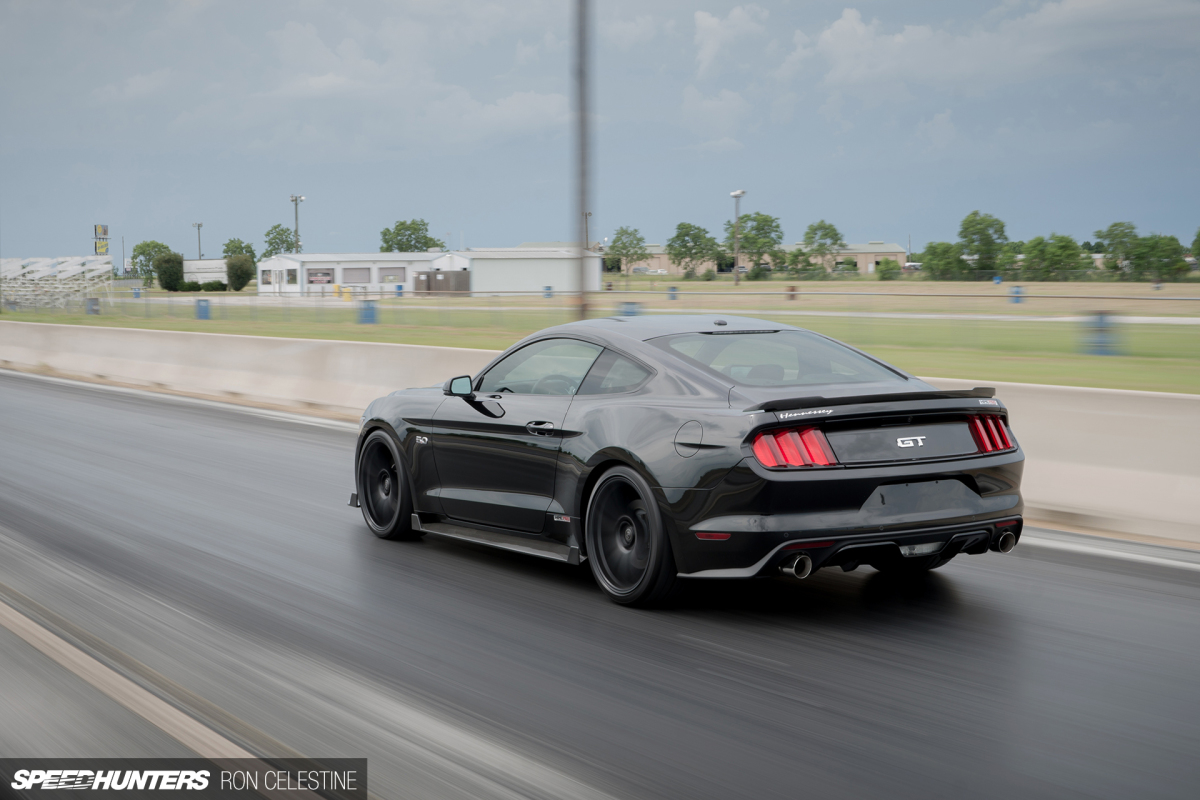 Partnered with the supercharger whine, you have a symphony of noise that you only want to hear over and over and over again.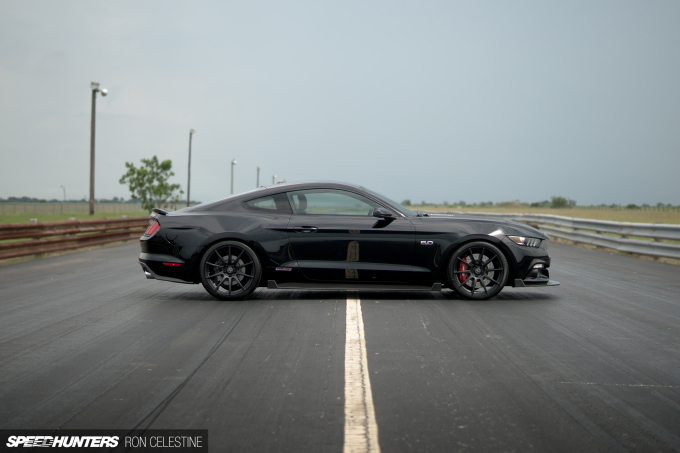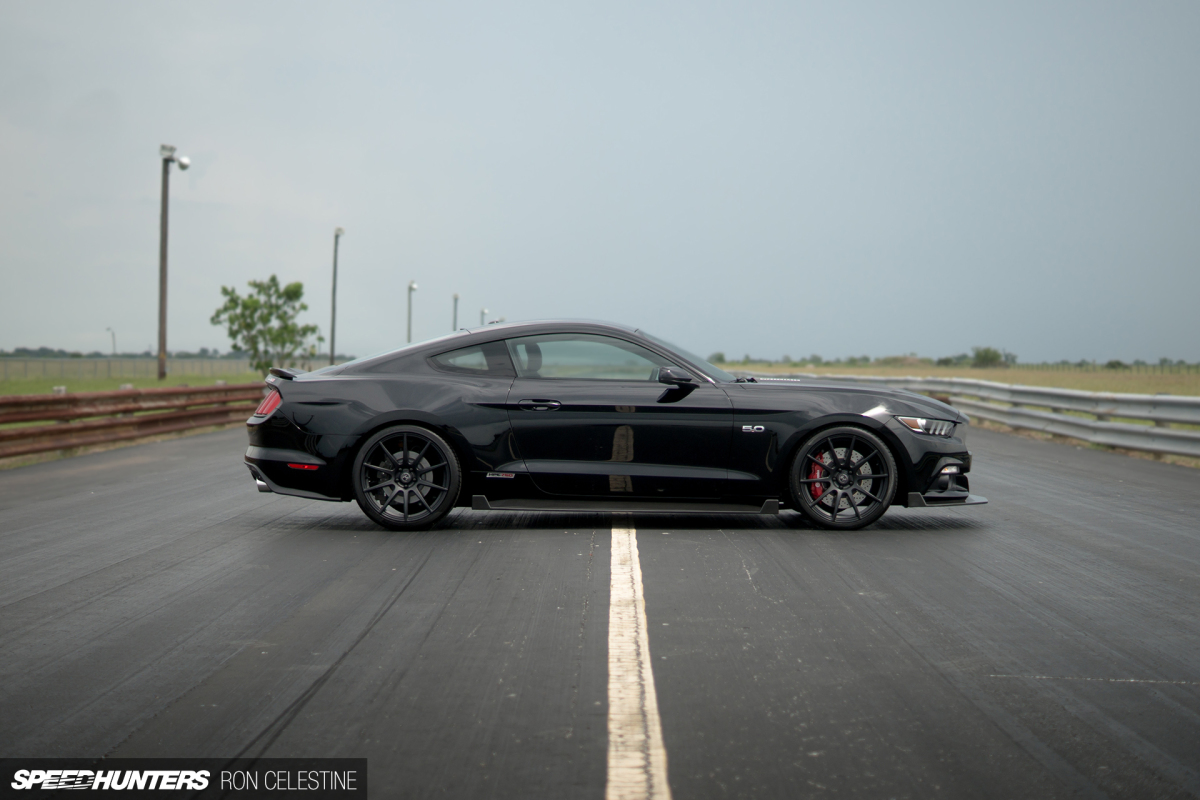 But the HPE750 package is more than just cranking up the power output – that would be far too simple.
The Total Package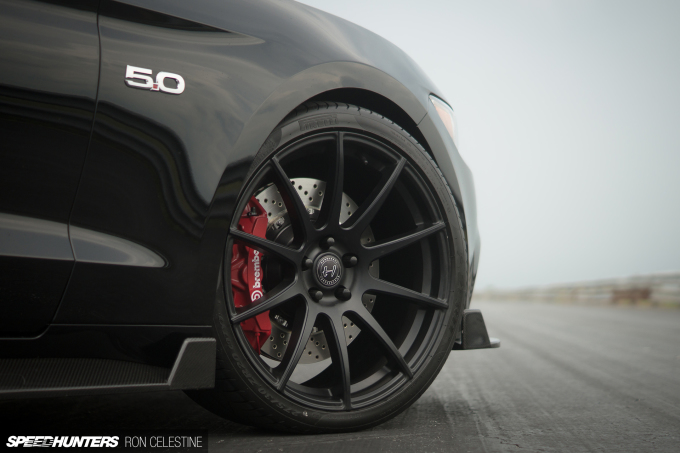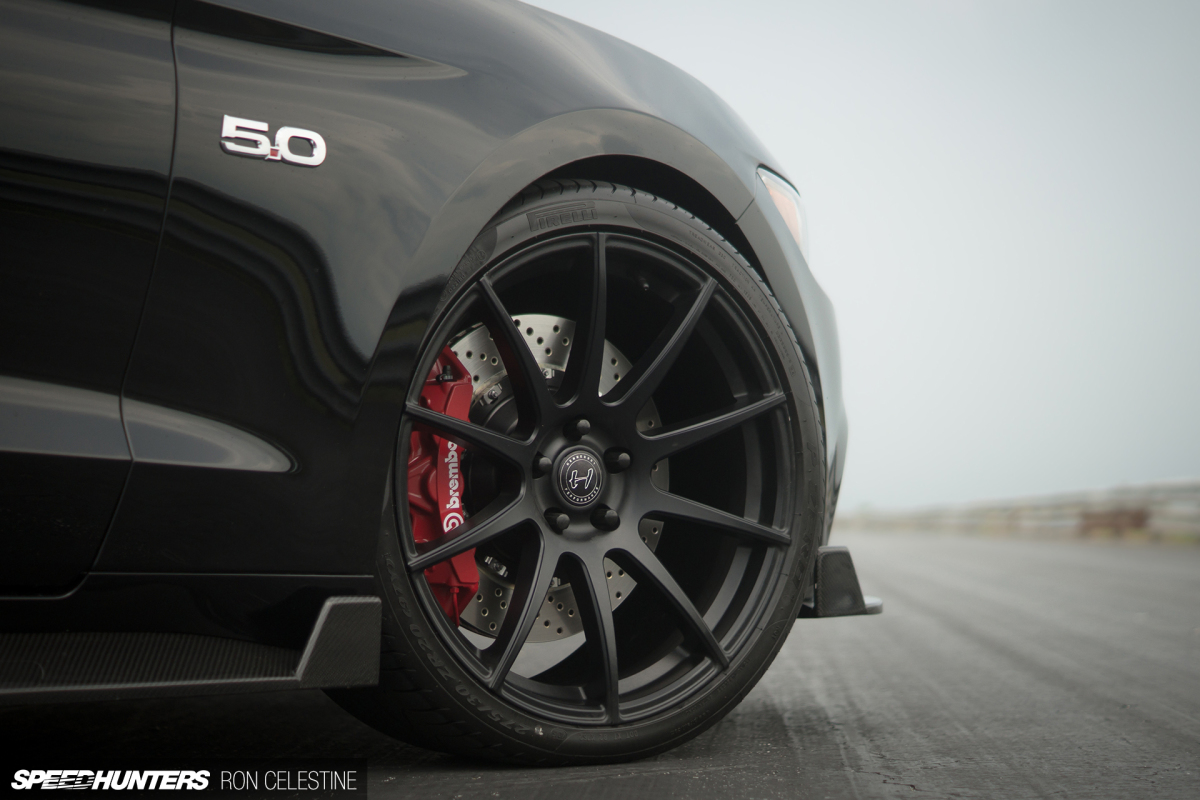 Custom lightweight Hennessey H10 wheels, 19-inch in the front and 20-inch in the rear, provide room for 15.1-inch Brembo brakes to fit. The 6-piston calipers and cross-drilled 2-piece rotors are a necessity for scrubbing off the insane levels of speed this GT is capable of too.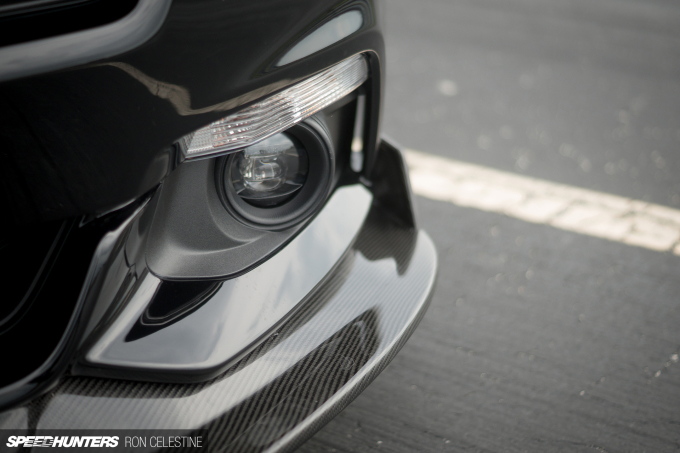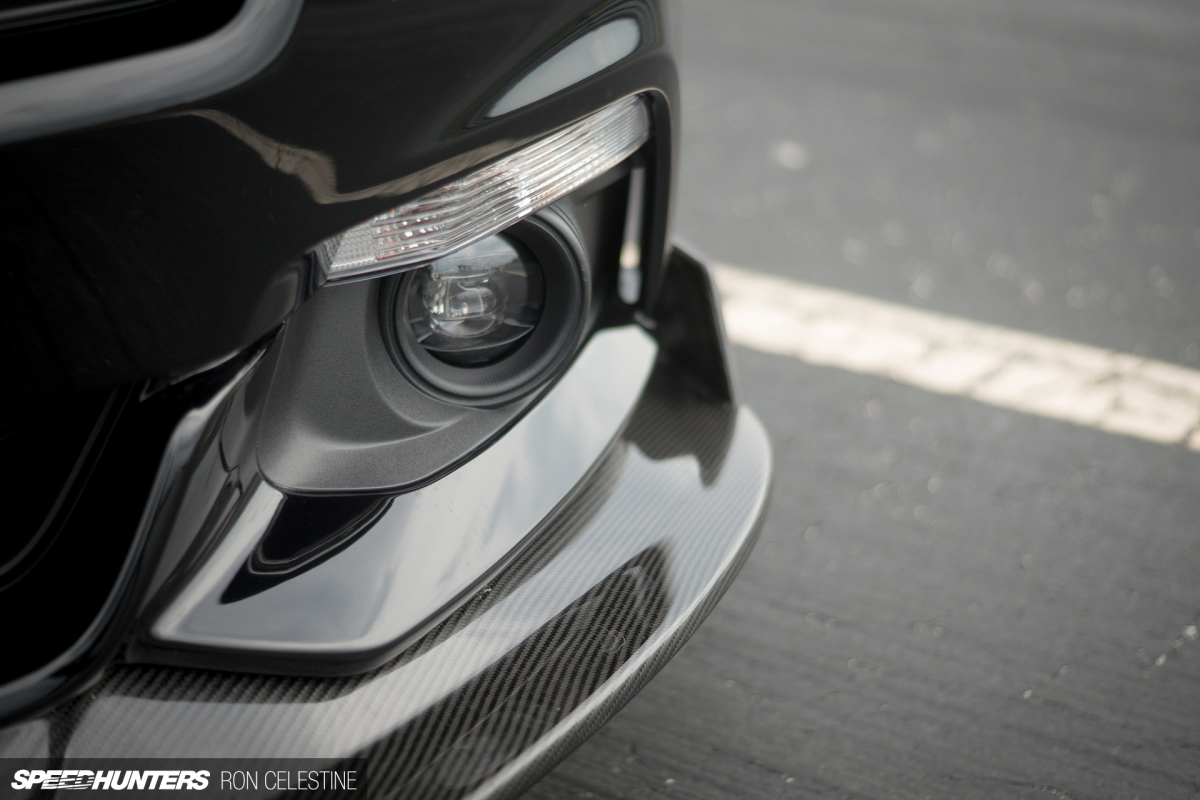 Aerodynamic accents in the form of carbon fiber are splashed all over the GT.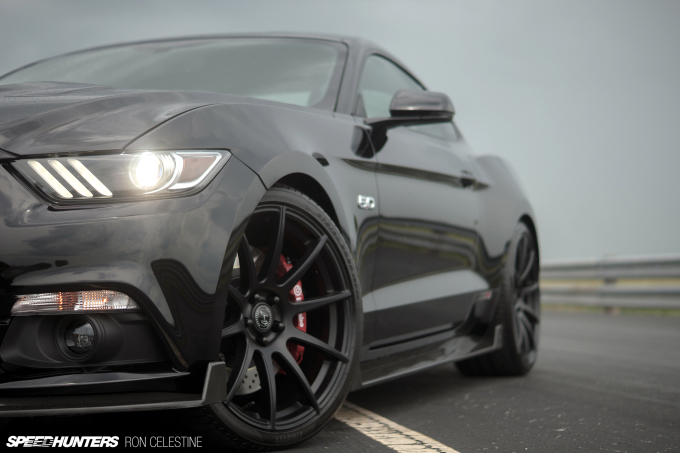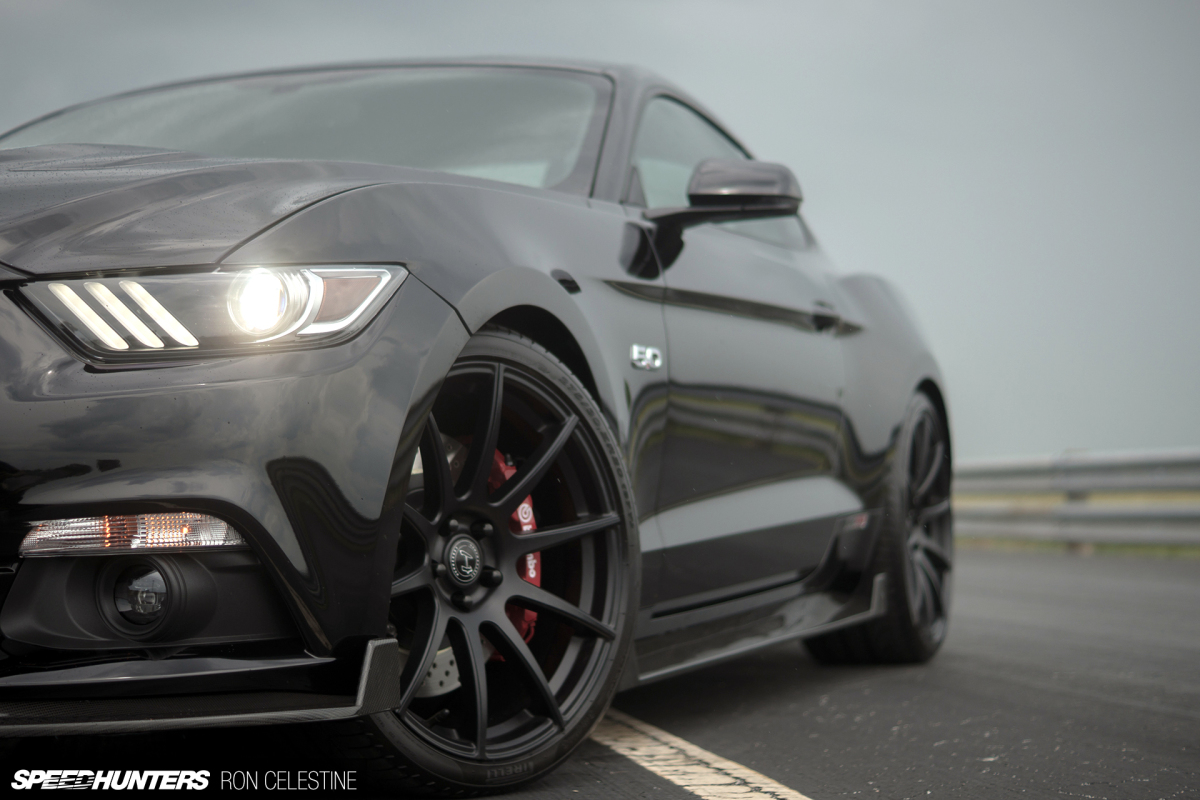 The Hennessy CarbonAero front splitter, side sills and rear lip spoiler not only add an extra dimension of styling, but also serve as functional downforce which you need when speeds in excess of 200mph are possible.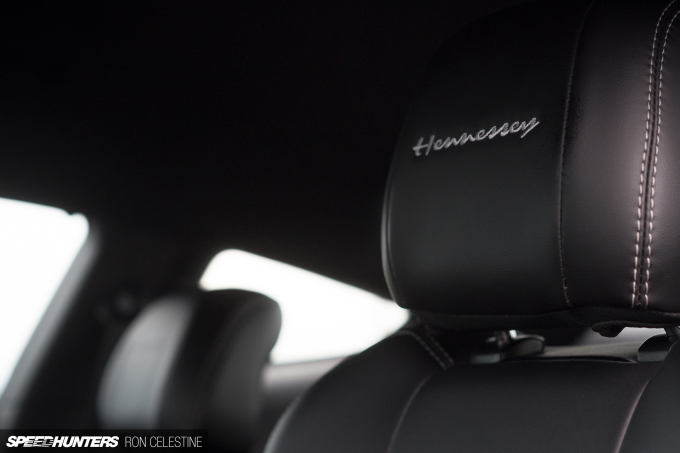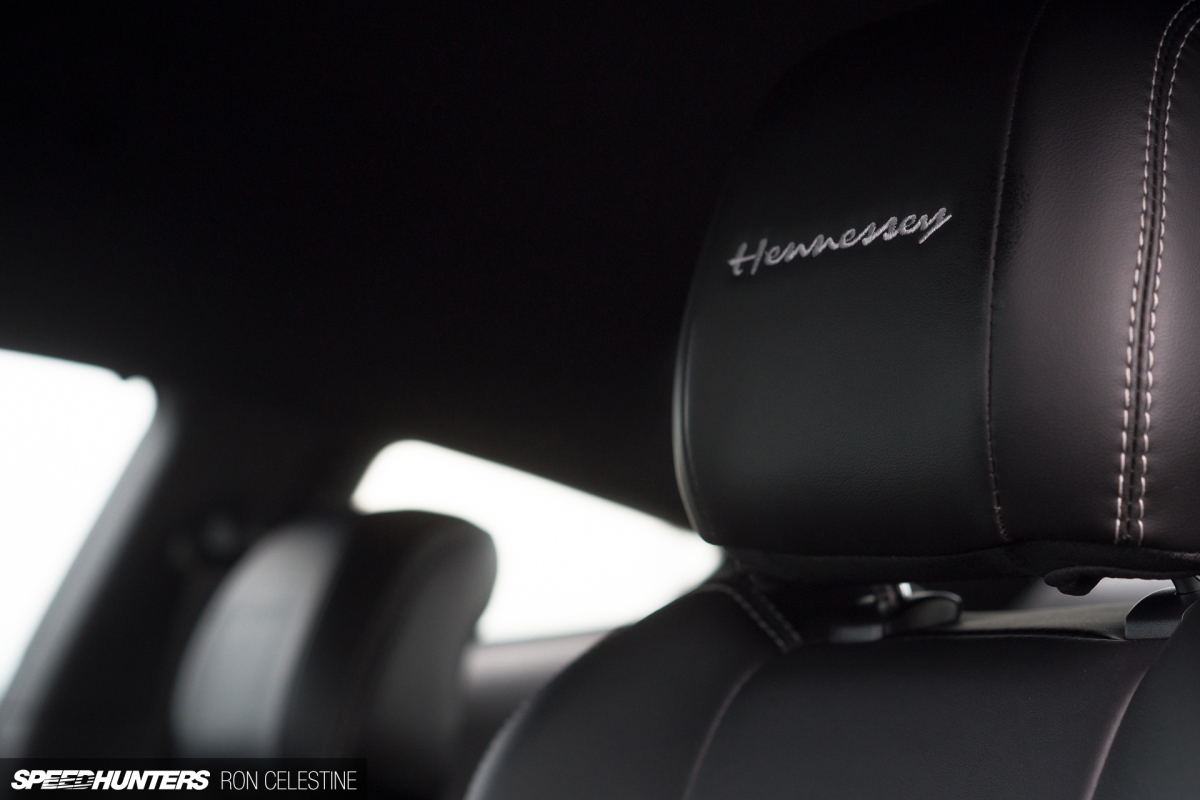 The interior remains mostly Ford factory spec, although a few Hennessey accents can be found embroidered in the headrests, floormats, and headliner.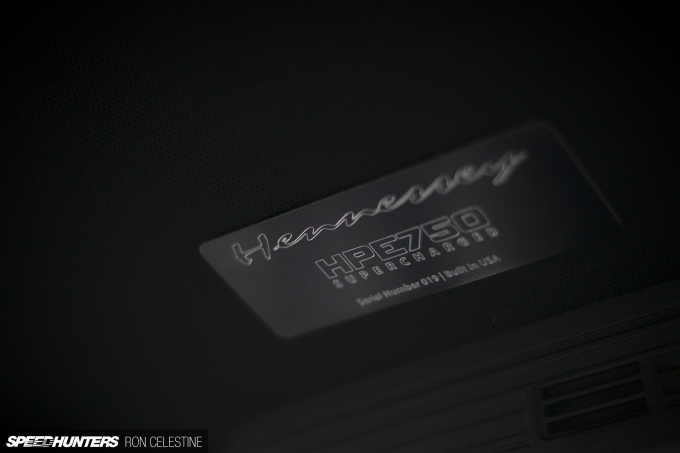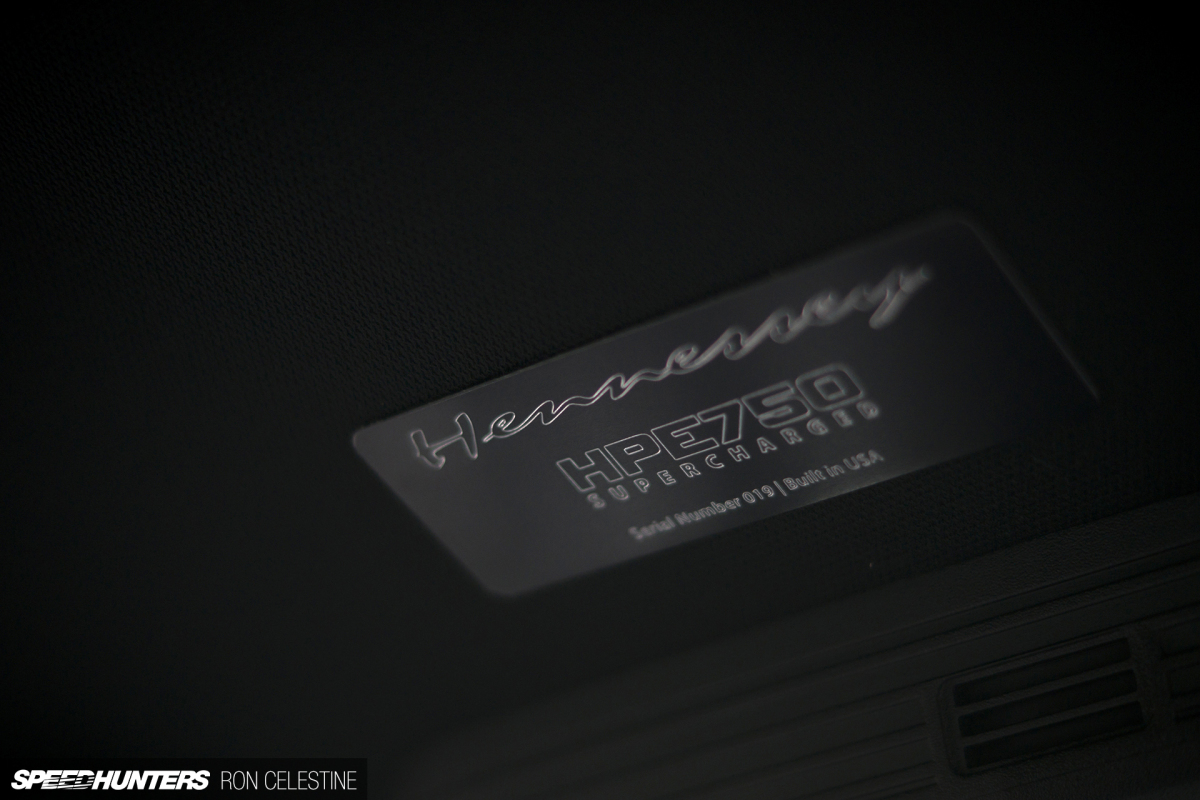 There's also a special build plate recording the car's HP750 serial number in the engine bay.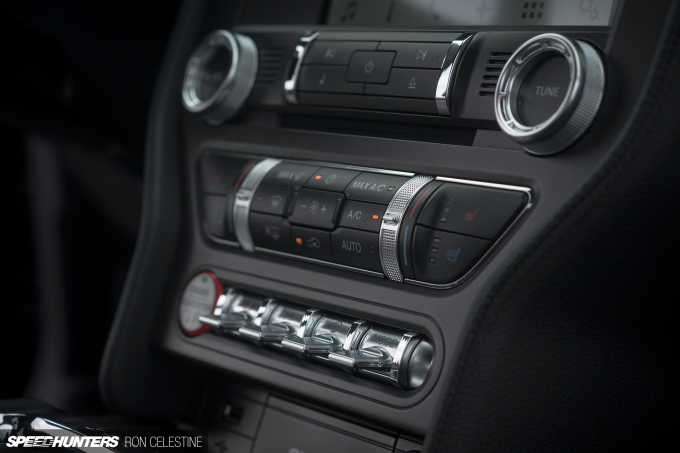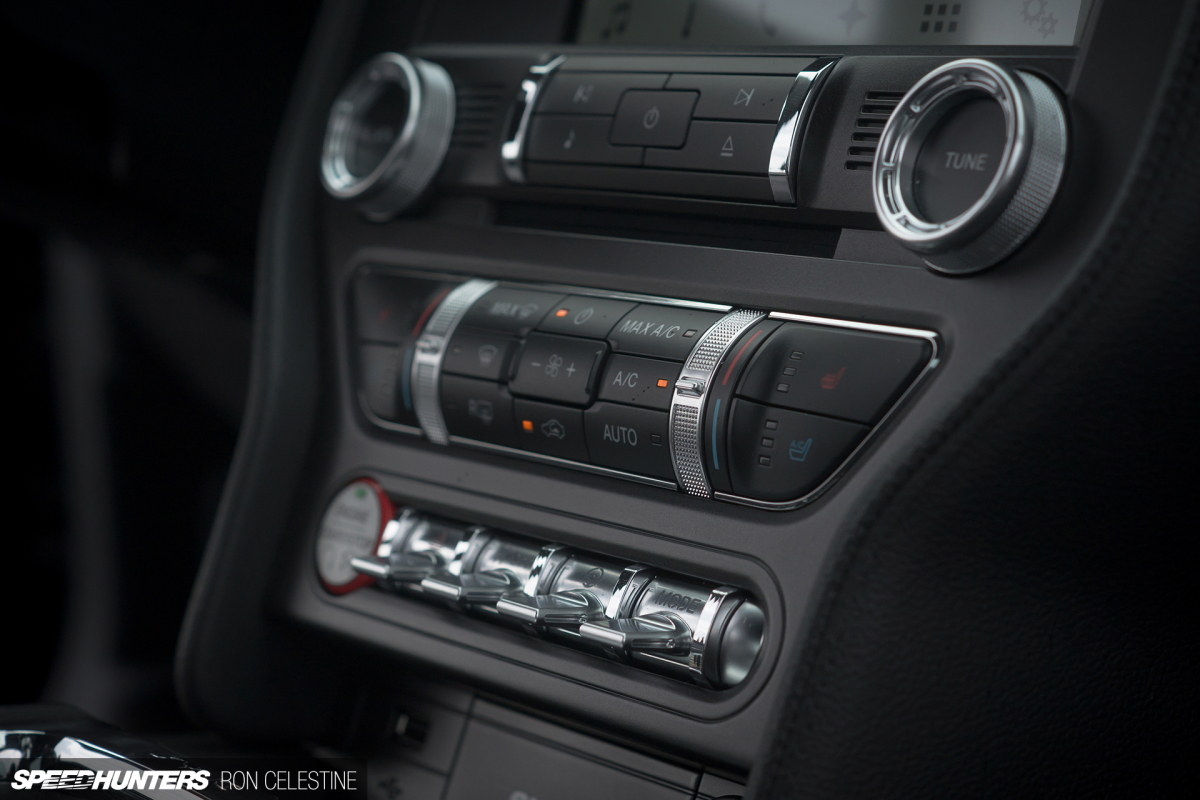 Switches just make everything better wouldn't you agree?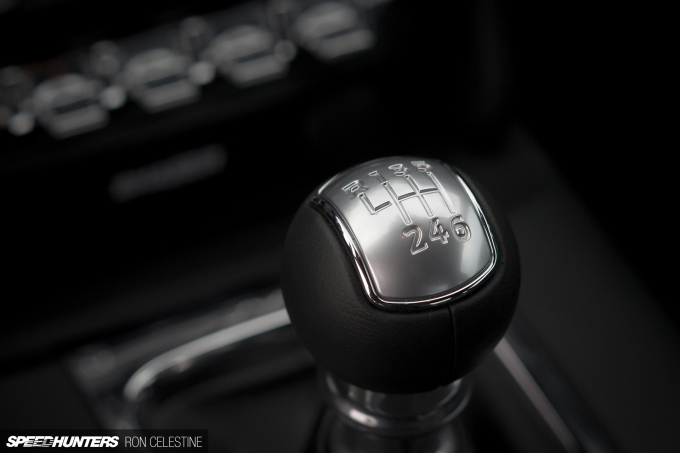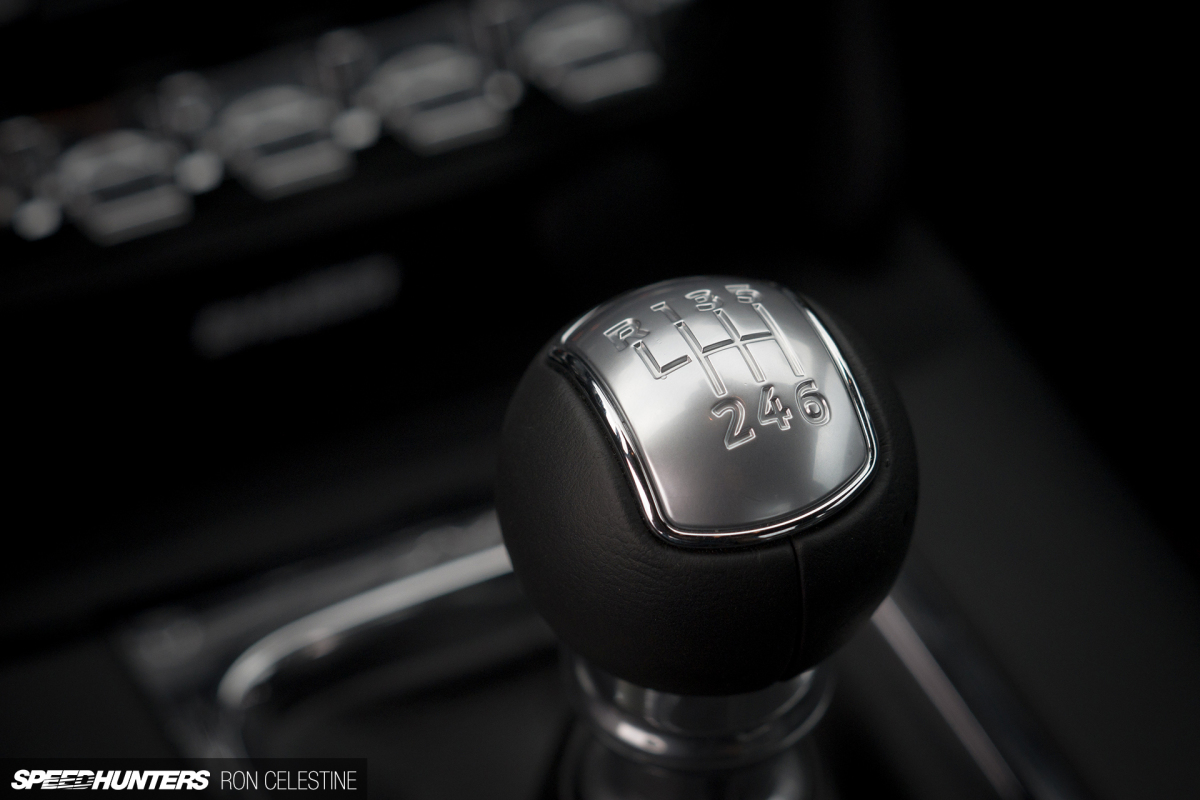 And so does a proper 6-speed manual transmission that allows you to fully experience all that an insane GT like this has to offer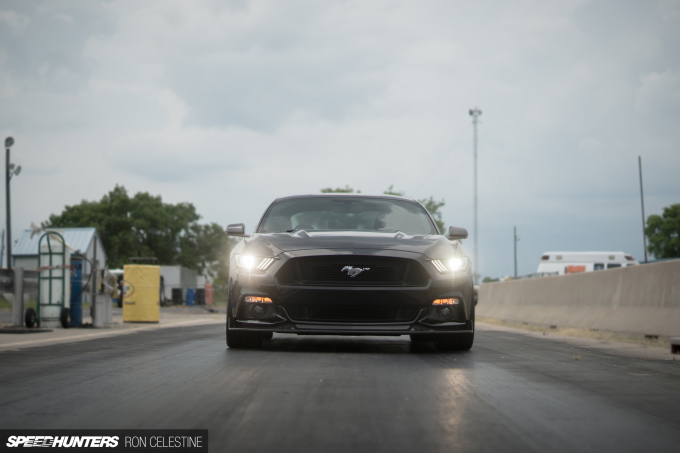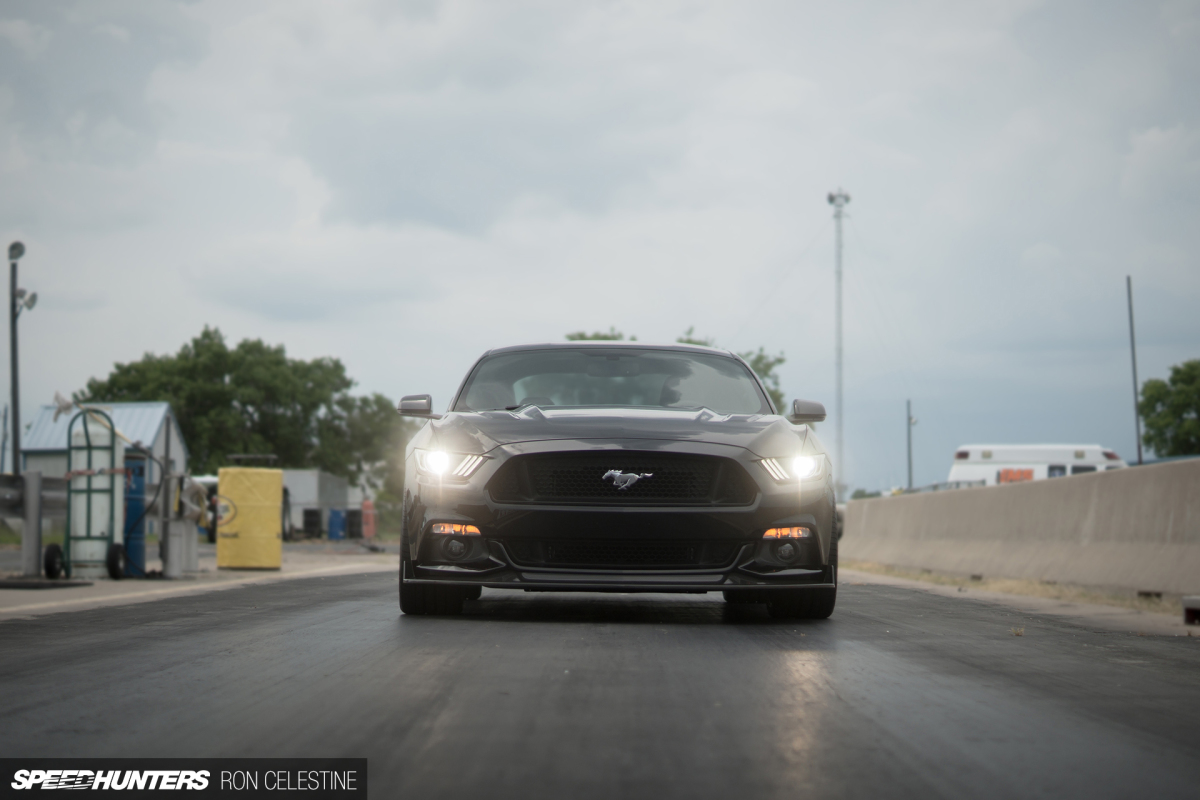 With the day coming to a close, it gave me some time to hang out with the Hennessey team, unwind, and think.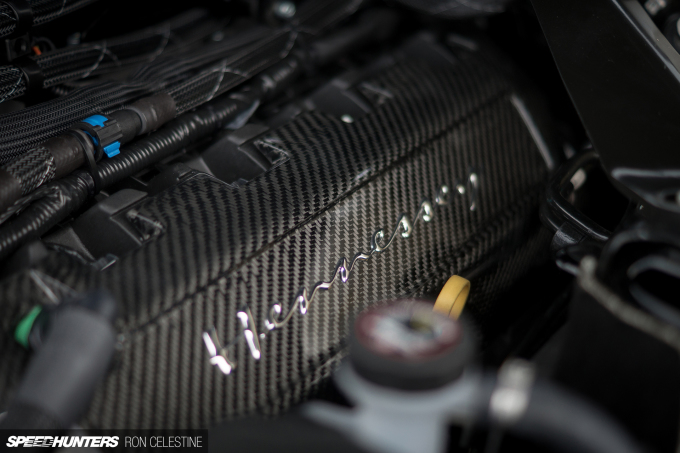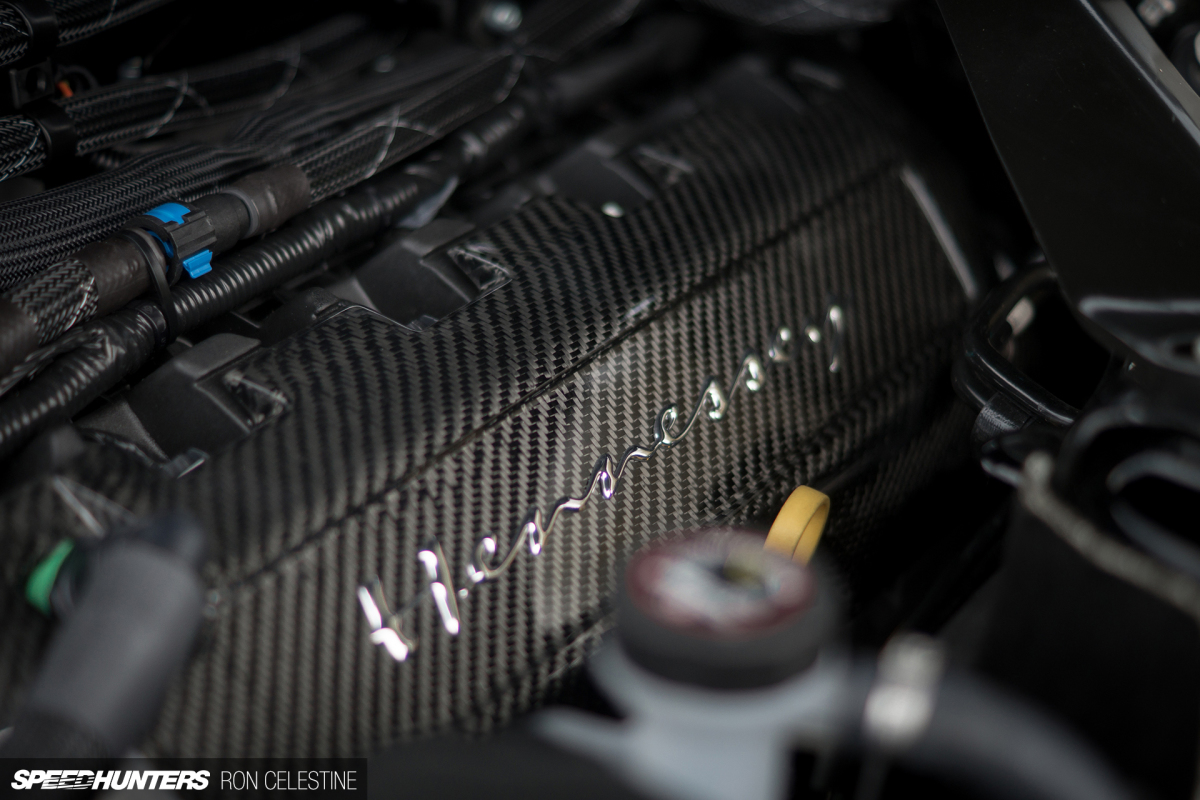 Who is the person that truly thinks all this power is necessary? Clearly someone obsessed with performance. After spending the day surrounded by more power that makes any logical sense, I want – no, make that need – a Hennessey Performance HPE750 Mustang GT!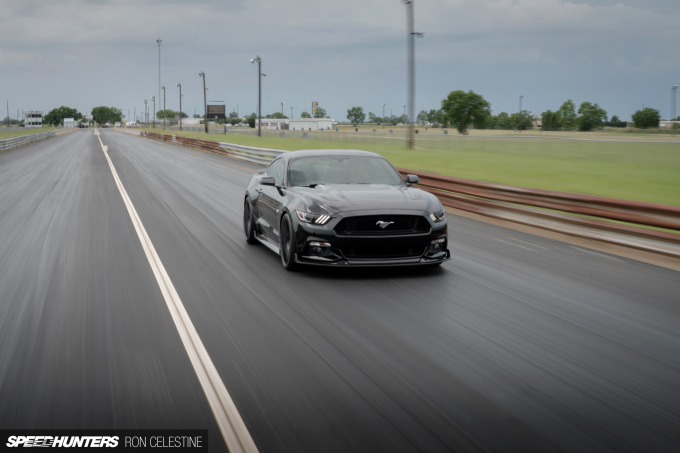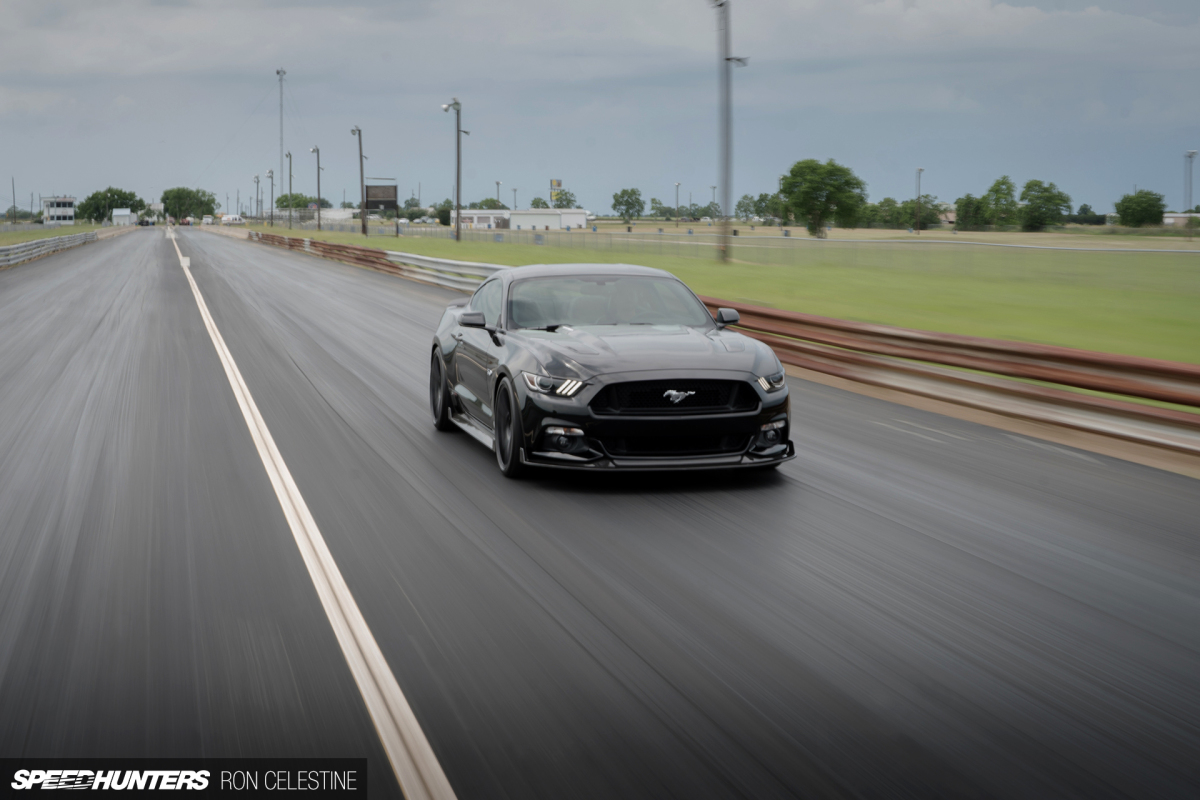 What can I say, power is intoxicating after all.
Ron Celestine
Instagram: celestinephotography