Backyard Build
One of my favourite parts of British car culture is the freedom allowed to create pretty much whatever the hell you want. It encourages creativity, engineering and an appreciation for craftsmanship that is second to none. This freedom has resulted in some sublime builds, many of which started off as a simple idea in a back garden shed.
This is very much one of those cars. A Honda-powered Mini isn't a new revelation or anything, but the execution on this one coupled with being a home build makes it all the more impressive.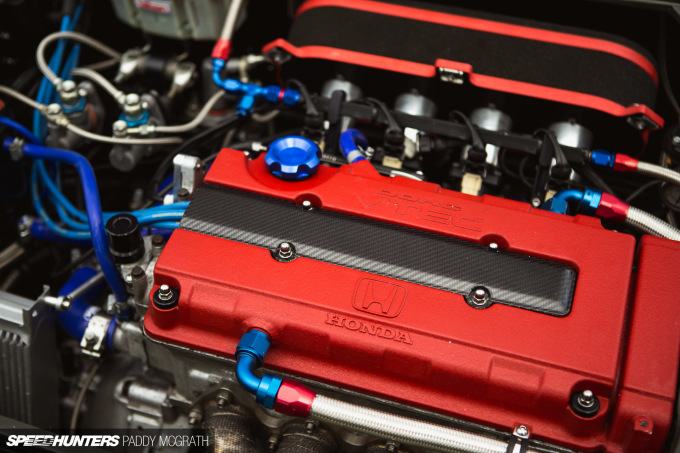 The current power is from a relatively stock DOHC VTEC B18C sourced from a DC2 Integra Type R, featuring custom ITBs. Andy Waller, the creator and owner, told me that a fully built B18 is being prepared to replace this one in the near future.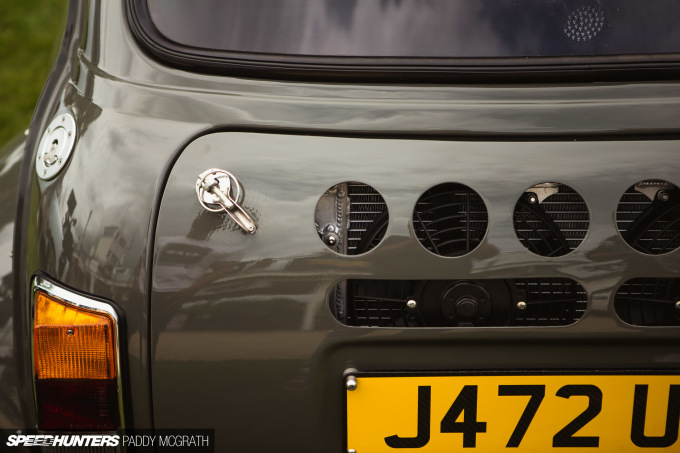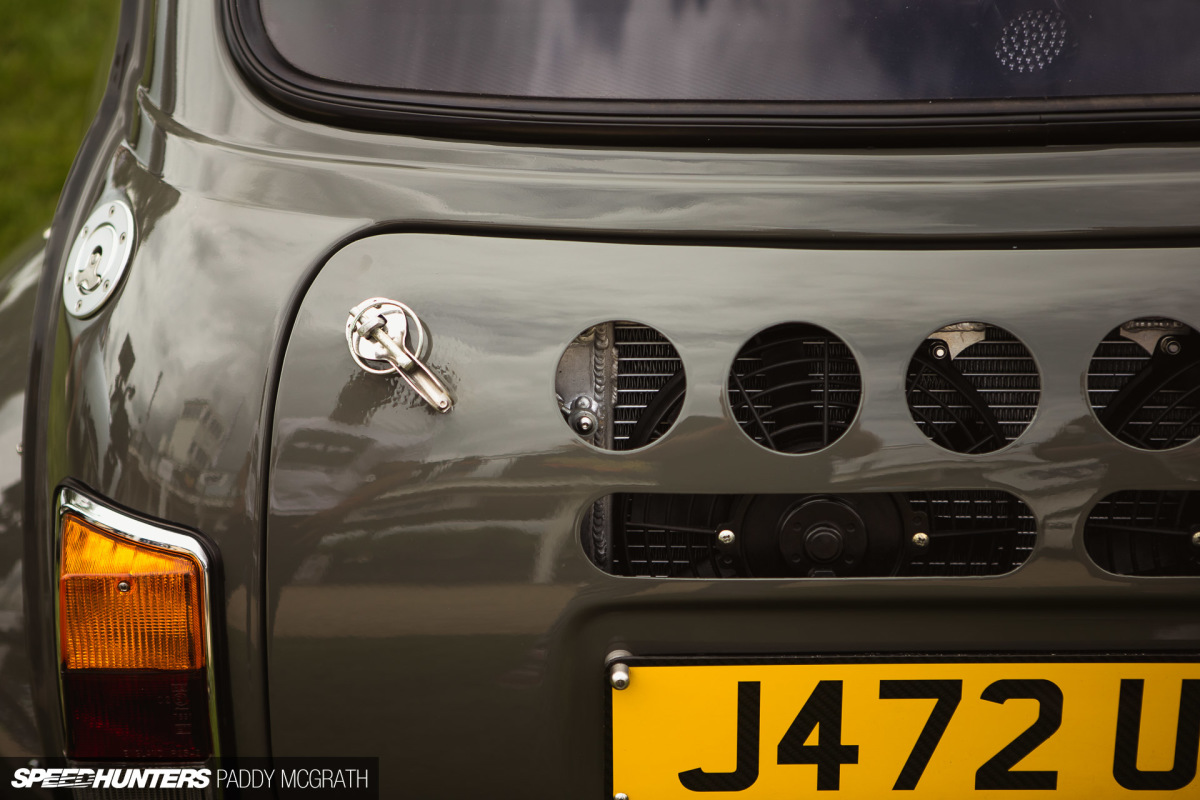 With possibly one of the smallest spaces to work with, creativity was required to make it all come together. Before we look at what's behind the panel, can we just take a moment to appreciate the carbon weave showing through the paint beneath the safety pins.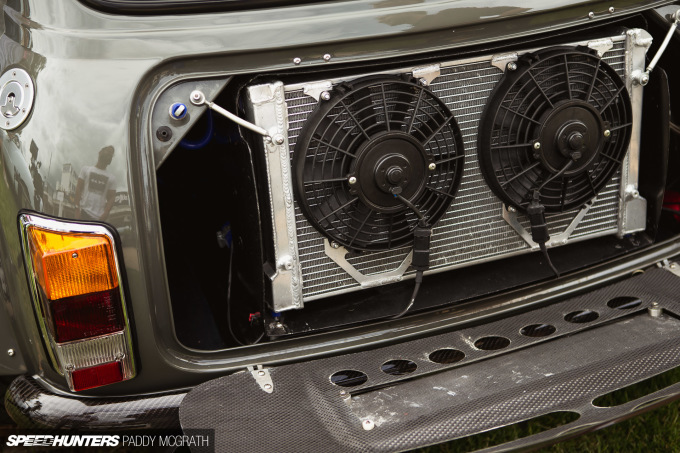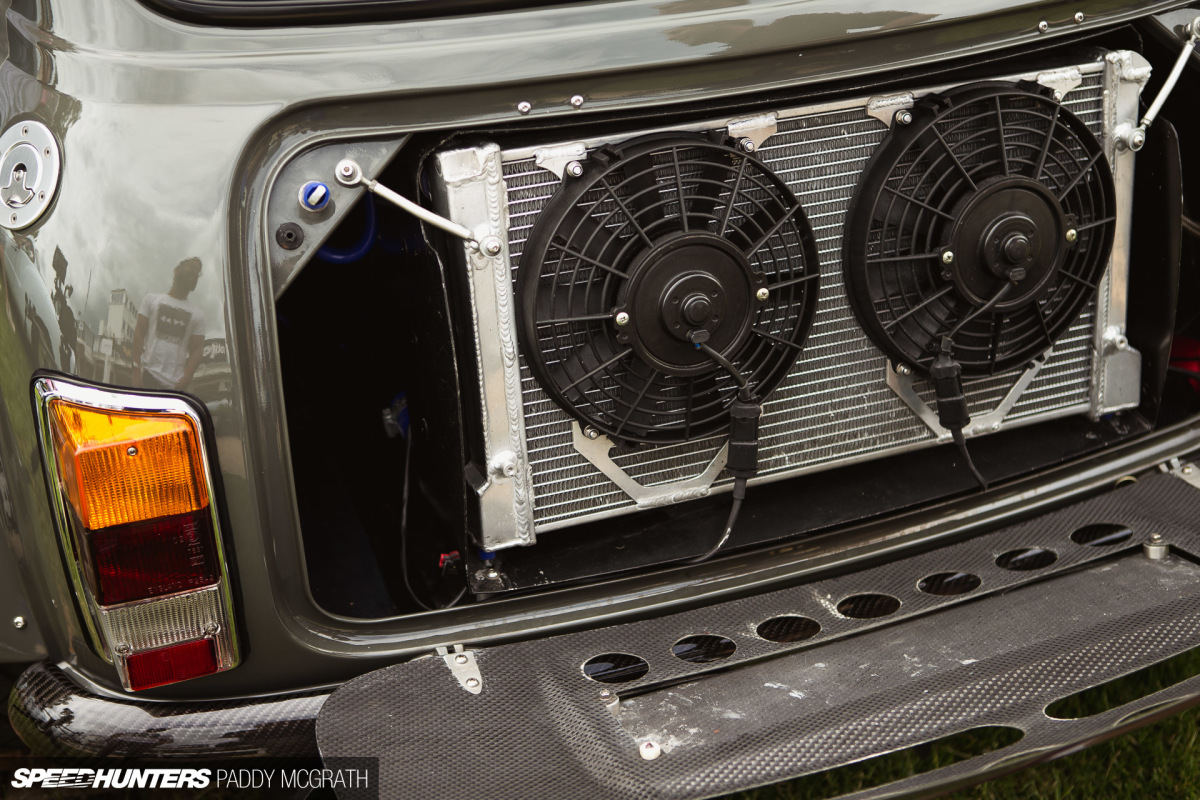 A rear mounted radiator setup is pretty much mandatory for this conversion, with air inlets on the rear side windows driving air through ducting and out the back via the fan-equipped core. Funnily, Andy told me that he did manage to get a bag of groceries in there once before. Can we call it practical?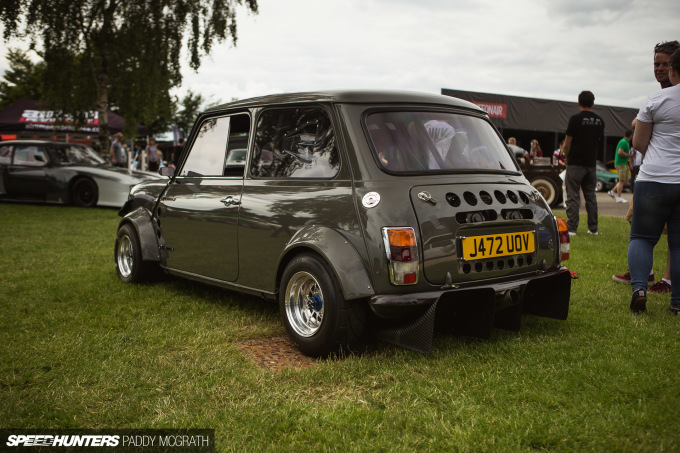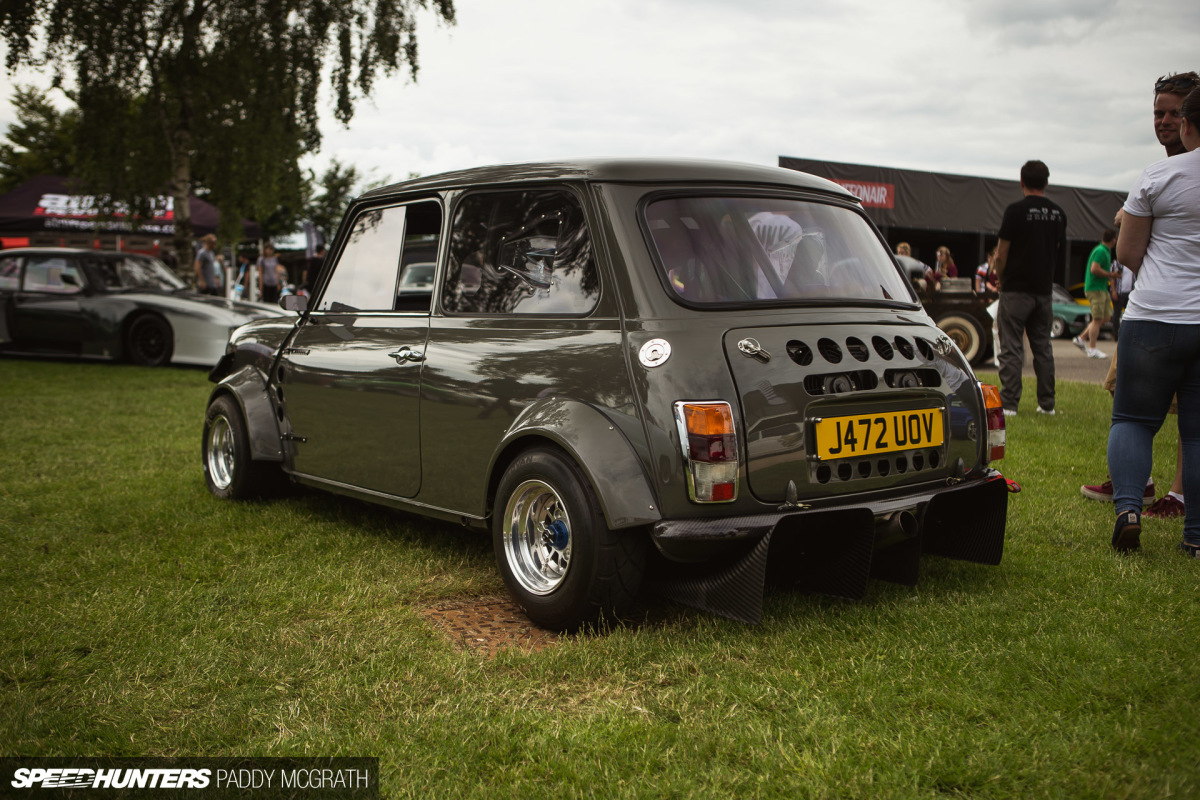 This is very much a street legal track car, with performance at the fore of the build process. The rear carbon diffuser is not something I've seen on a Mini before, but it's present to serve a purpose.
Comprehensive safety devices have been deployed, with a full cage adding both reassurance in case the worst should happen and added chassis rigidity. Carbon fibre dash and door cards help keep weight down to a minimum, whilst still keeping things tidy and functional.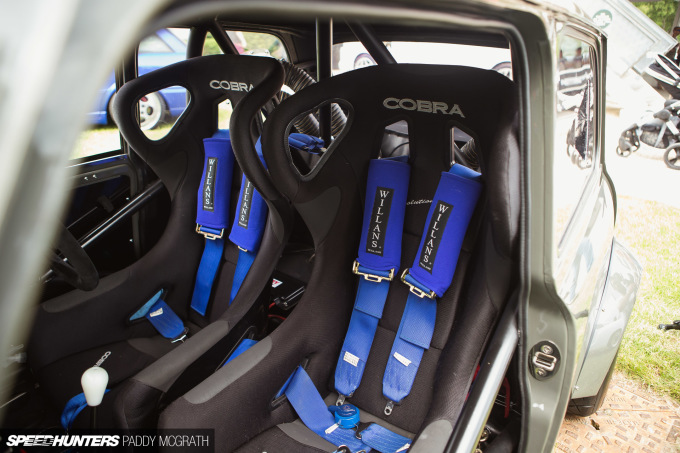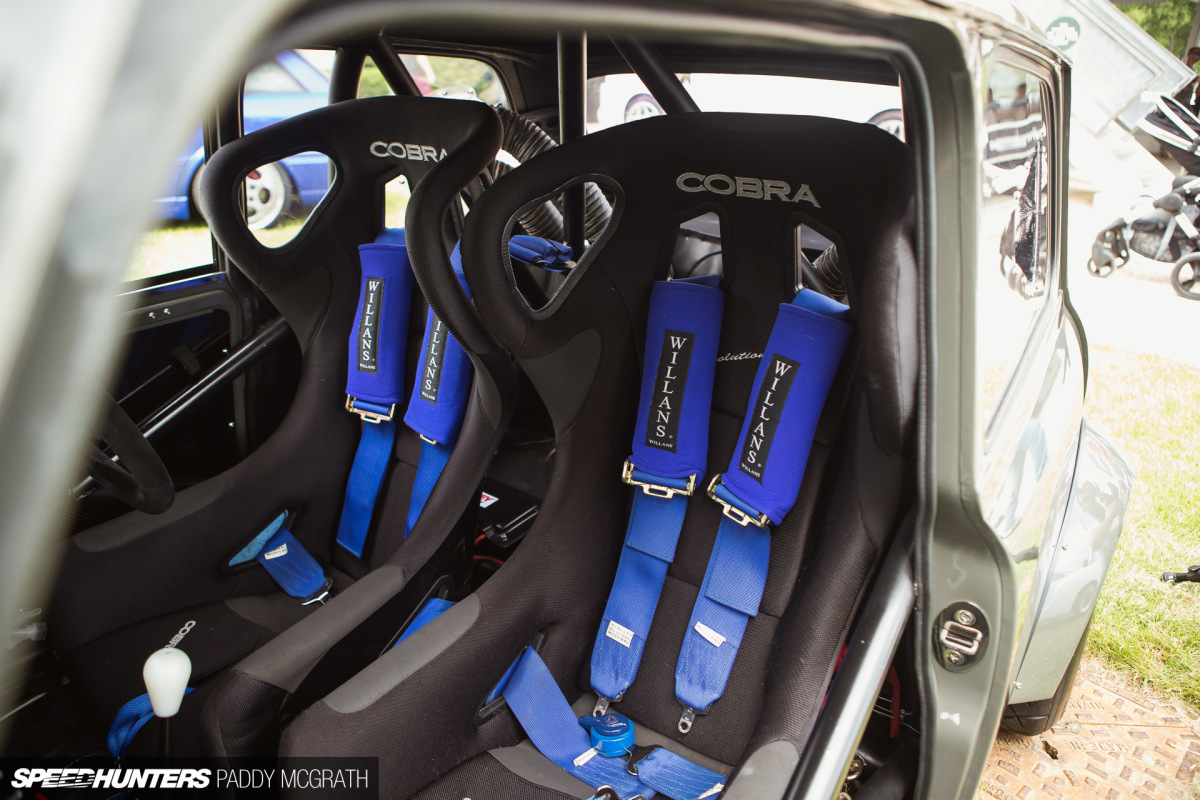 Cobra Evolution wrap-around bucket seats and Willans harnesses complete the interior.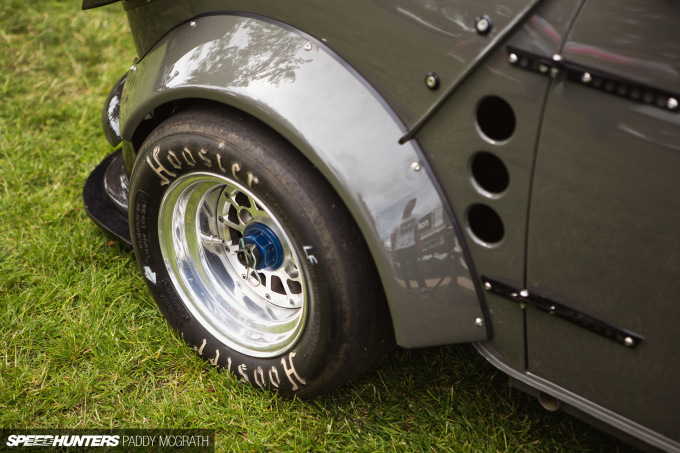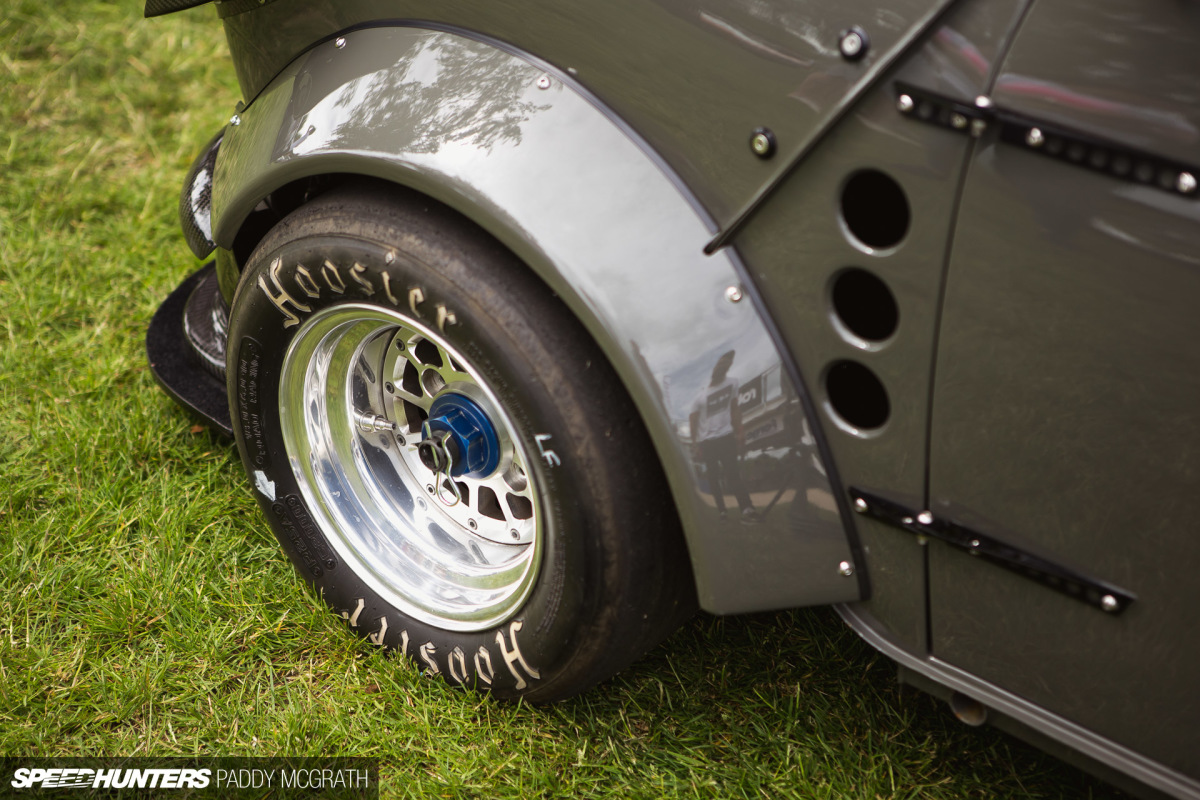 At Players Classic a couple of weeks back, the car was fitted with Hoosier drag slicks and three-piece MB Racing 10×7-inch centre lock wheels.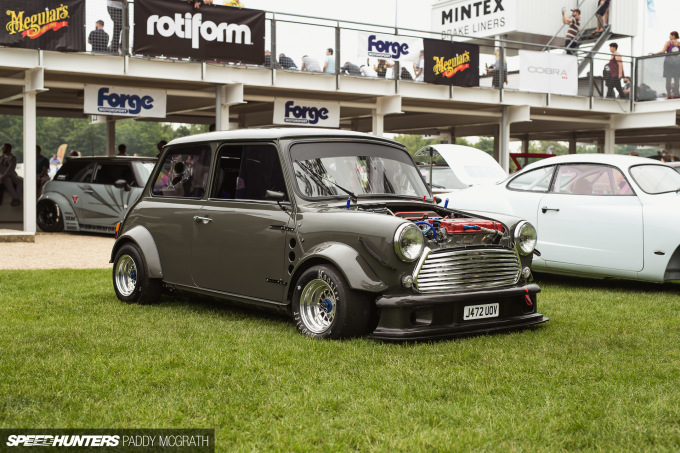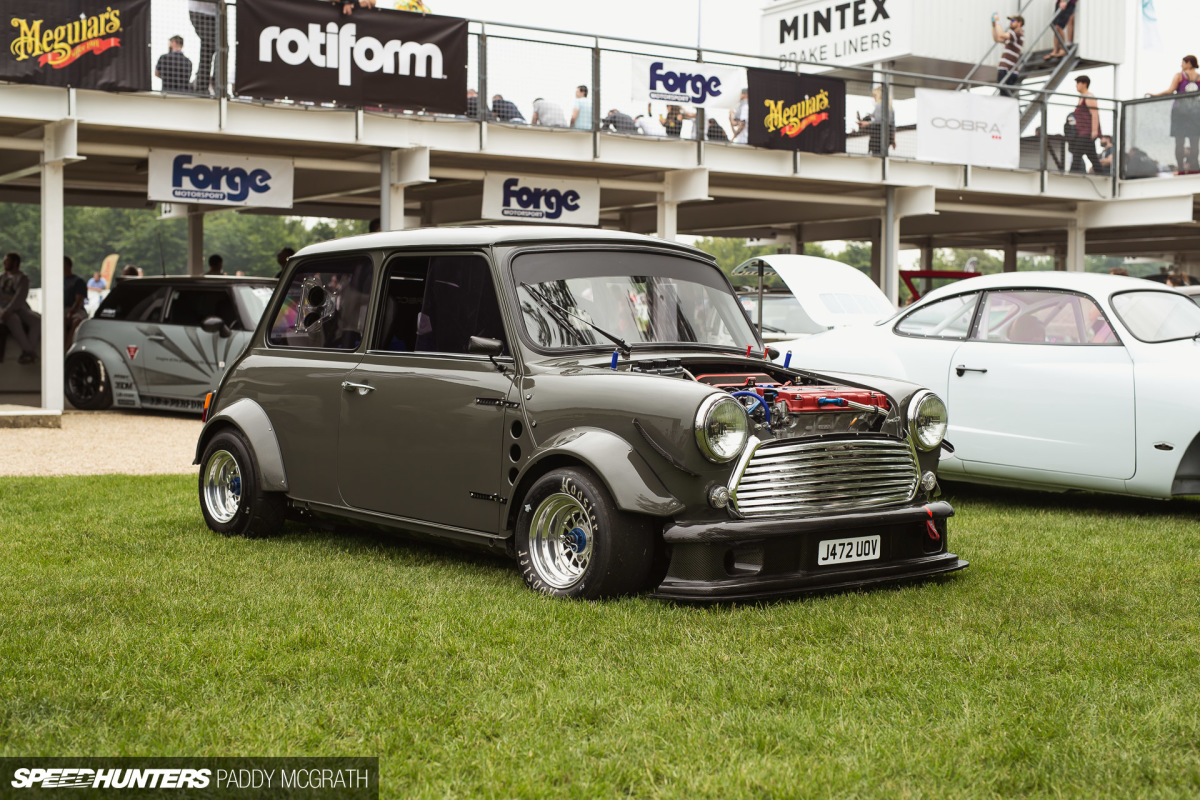 Prior to Players, it ran a 14.1-second quarter mile at 94mph on a non-prepped surface. The car is currently only making 165hp (which is why a new engine is being built), so Andy should quite comfortably walk into the 13s and beyond once it's finished.
Good things, small packages and all that.
Paddy McGrath
Instagram: pmcgphotos
Twitter: pmcgphotos
paddy@speedhunters.com
Cutting Room Floor