Tokyo Meethunting
The question I get asked the most besides the quickest way to learn Japanese and how I was able to become a journalist for Speedhunters, is 'where can you find hidden car meets?' Perhaps thanks to The Fast and the Furious: Tokyo Drift, there's a presumption that Japan is full of underground car meets; those that you have to know somebody that knows somebody that knows somebody, to find out about.
Yes, the big events at Fuji Speedway and even the car gatherings at Daikokufuto PA are amazing, but what we really want to find are those smaller, more exclusive nighttime meet ups.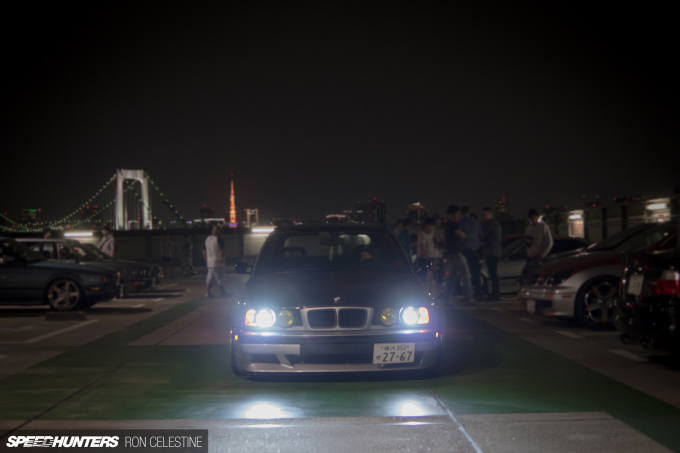 Thus, when a little birdy told me that a small number of BMW enthusiasts were going to meet on the rooftop of a parking lot in Odaiba, I just knew I had to check it out.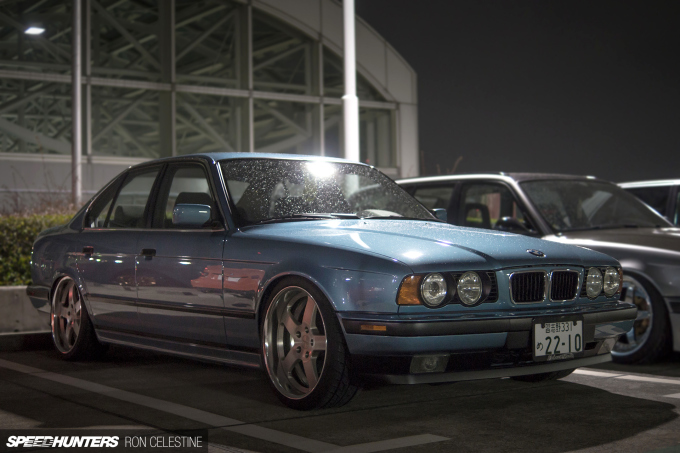 It was nice to see a variety of both old and new cars at the meet. In one area of the parking lot, most of the classic BMWs gathered.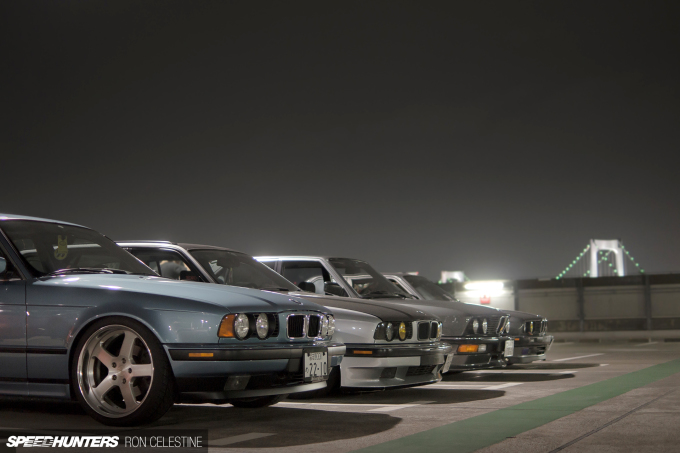 Models such as the E28 E30 had such a profound impact on the automotive world when they were first released, that even today we still regard them as some of the greatest cars ever to be built.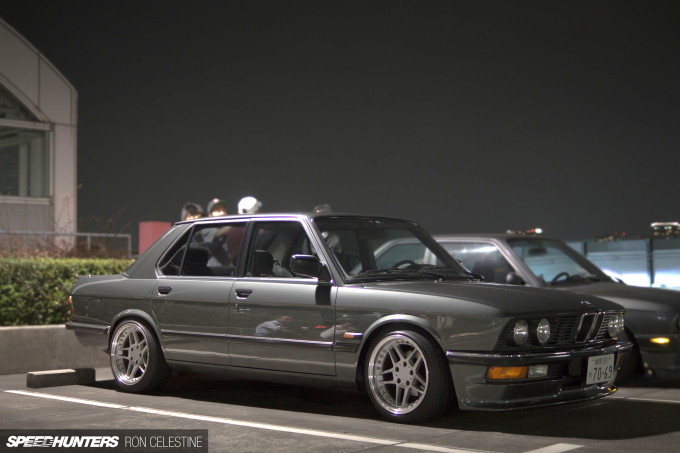 The owner of this E28 daily driver has kept his car in pristine condition and decided not to go too wild with the modifications.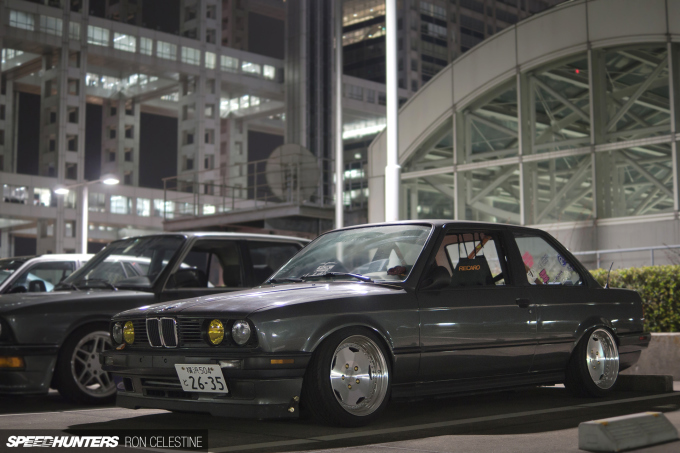 In contrast, this E30 had plenty of aftermarket upgrades. Besides Recaro seats and a roll-cage, it was sitting low to the ground and sporting MGM custom wheels.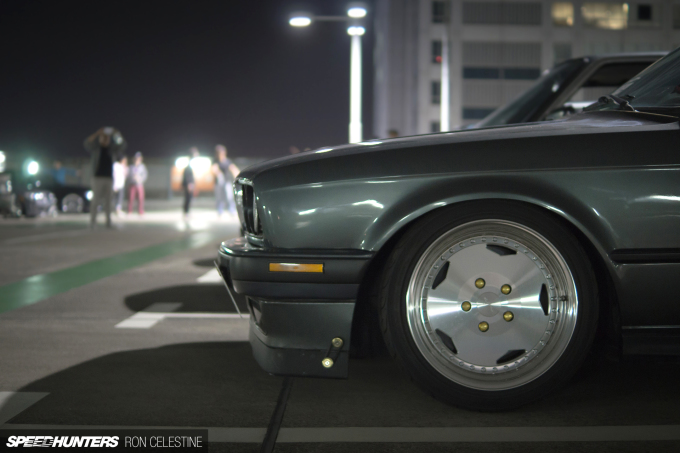 The large-face wheels aren't a common choice for an E30, but they work surprisingly well with the car's timeless styling.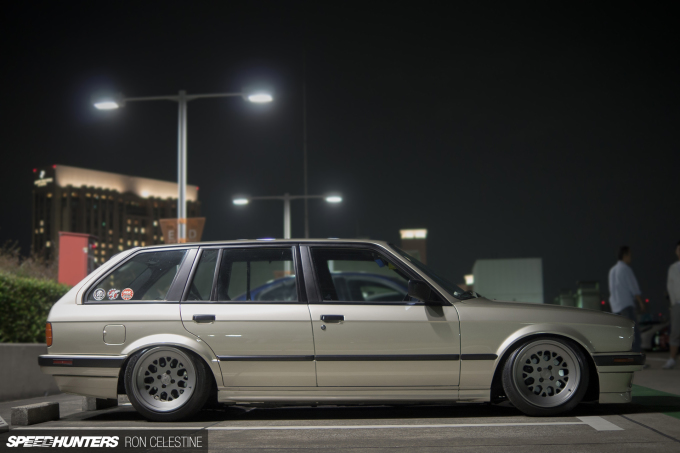 This E30 Estate has both form and function, but in a different way than one might think. The owner decided to take the fitment approach and go for a somewhat aggressive stance for form, while the functionality comes from the fact that it's a wagon. Talk about having the best of both worlds!
An M5 Estate?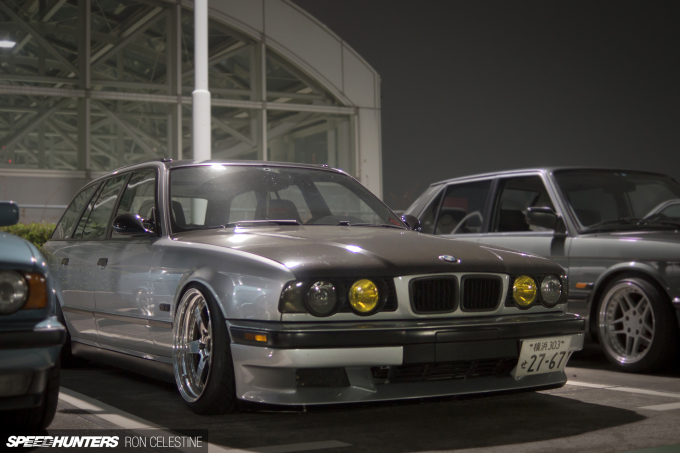 When I first spotted this E34 Estate, I instantly fell in love with it and just had to know more.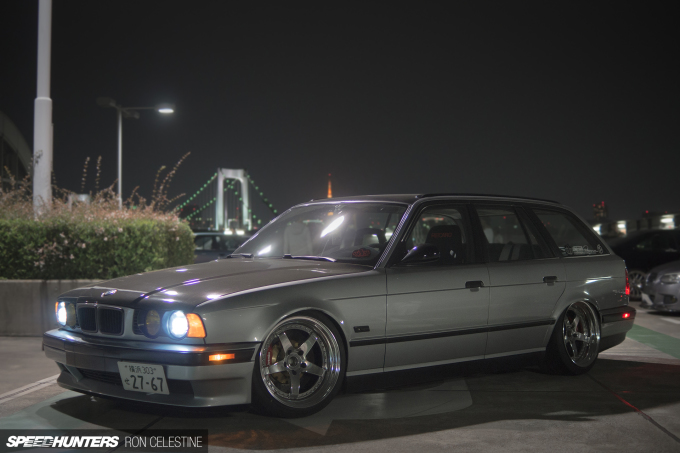 This being a small meet, it didn't take me long to track down the owner and ask if he wouldn't mind moving it to a better lit spot in the carpark.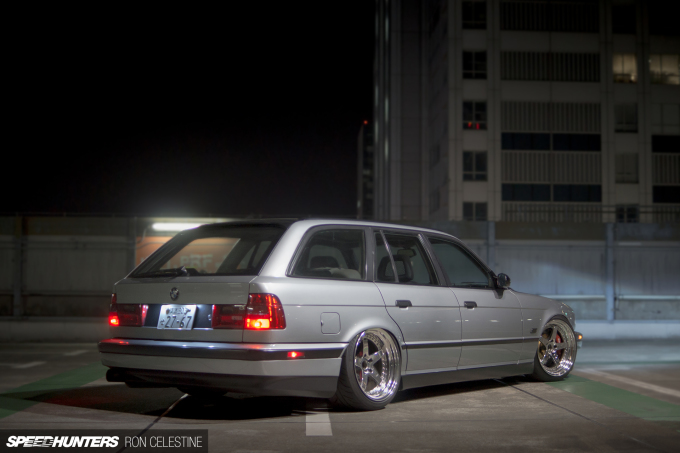 Like the E30 Estate I just showed you, this E34 sits very low for an aggressive looking stance.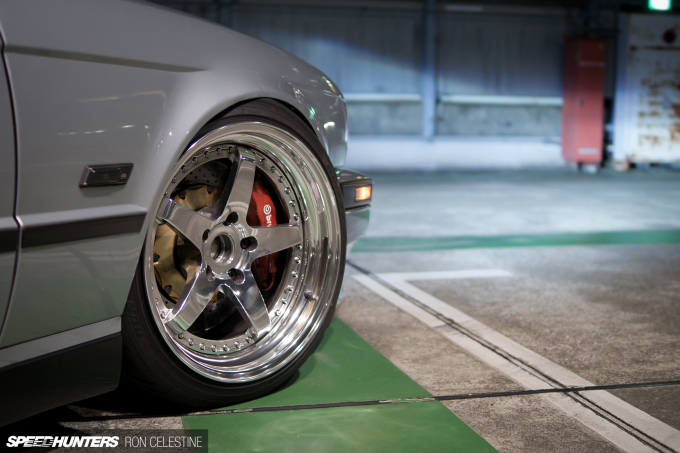 The MGM MS01 wheels not only match the overall styling of the wagon, but they do a good job of highlighting the rather large, bright red Brembo brakes.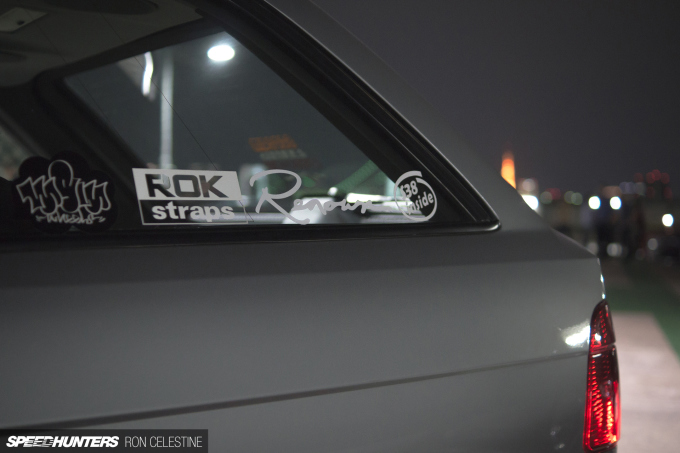 Stickers are a great way to show support for your favorite brands, and there was one here that really caught my eye: S38 Inside. I immediately asked if it would be okay to see what was hidden under the carbon fiber hood.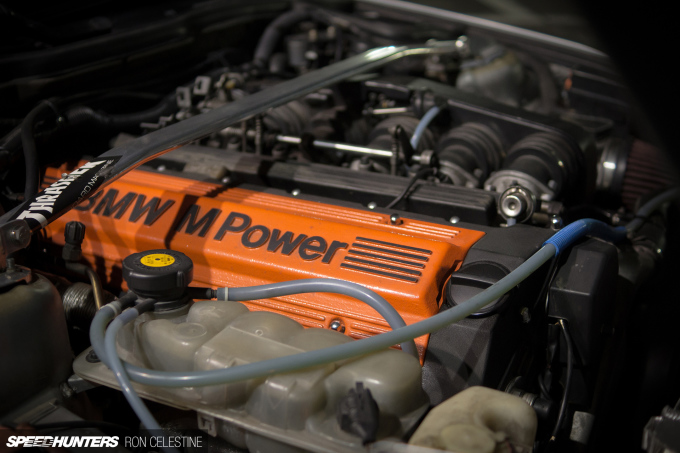 Sure enough, an S38B38 M5 engine had found its way into the E34.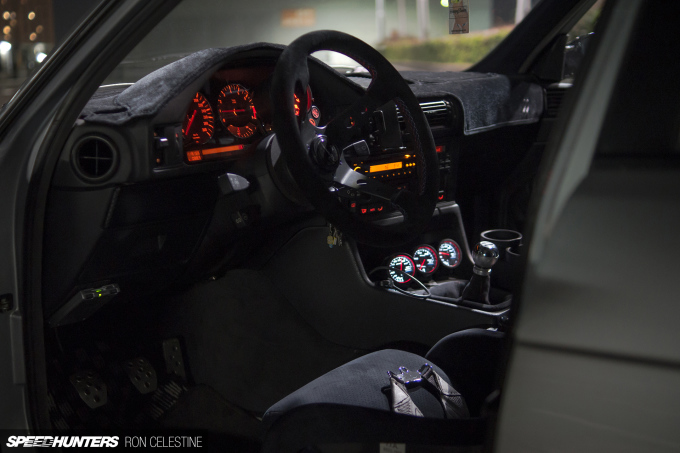 Inside, a vast array of digital gauges, Recaro bucket seats and a Renown steering wheel.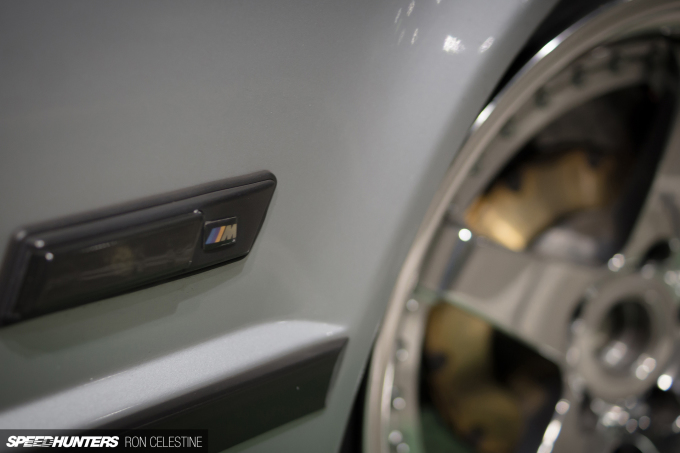 I didn't want to take up too much of the owner's time since it was all so spontaneous, but I would love to have another chance to explore all of the many hidden features this E34 has. Who would like to see that happen?
The Japanese Way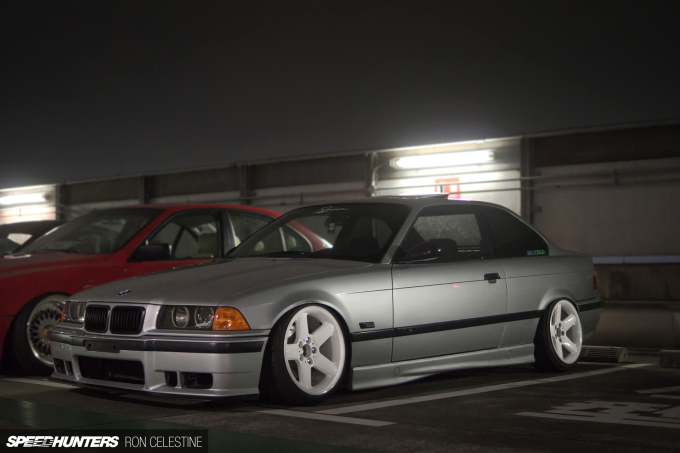 Slamming everything to the ground and being static is a hugely popular culture here in Japan and I don't foresee it dying out anytime soon. This E36 is a perfect example.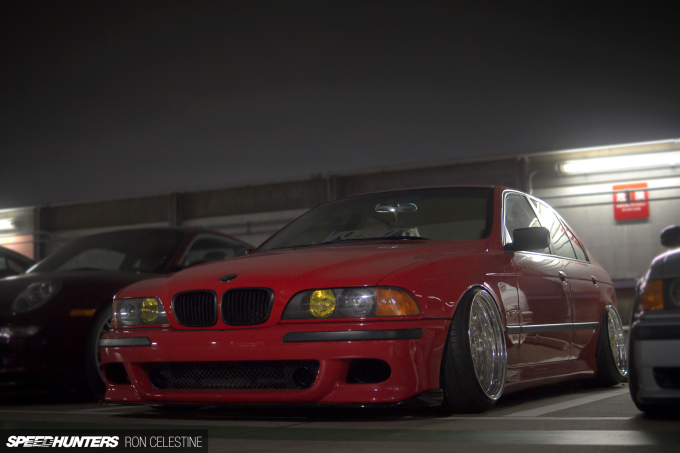 Right next to it, an E39, also static, sitting on beautiful BBS RS wheels.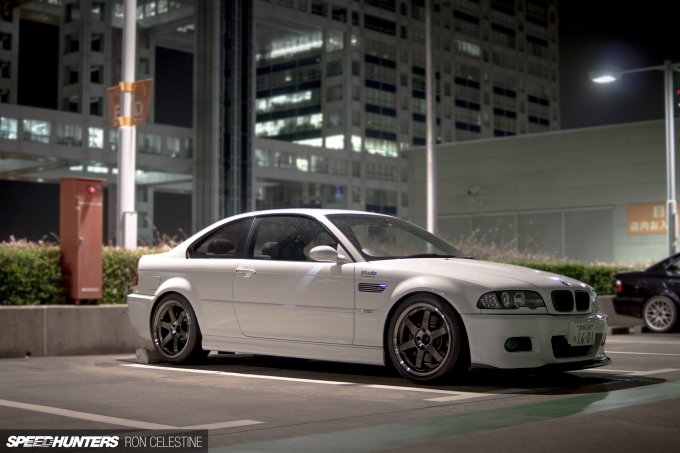 The owner of this Studie-tuned E46 has taken the minimalist approach adding only a carbon fiber front splitter and fitting RAYS Volk Racing TE37 wheels.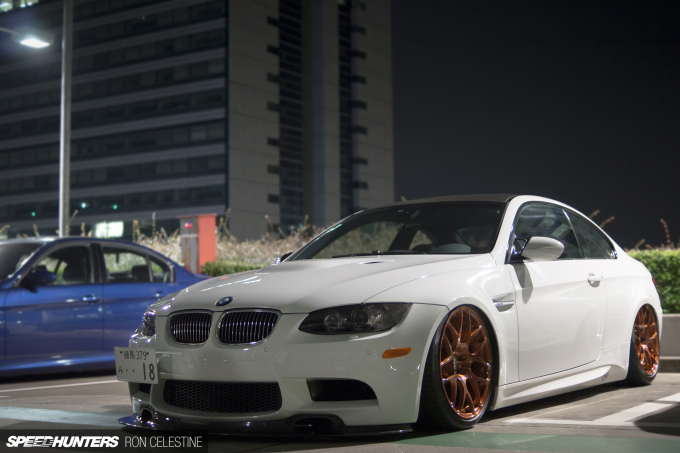 This E92 is anything but simple and stood out among the array of BMWs that showed up on the night.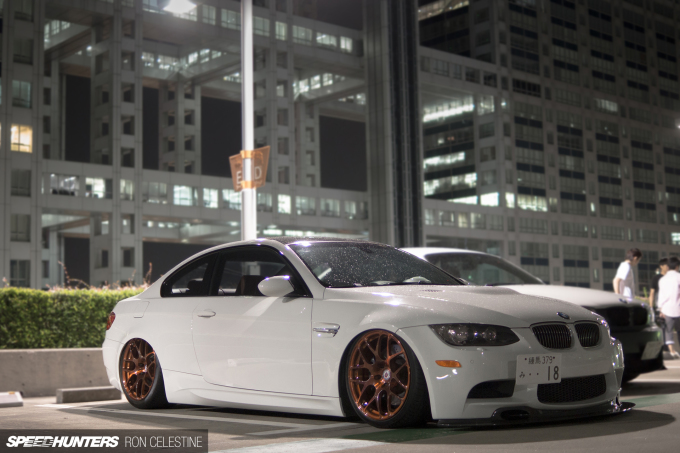 Given the ride height, I'm sure some M3 purists out there would say the owner has ruined his car. Fortunately, this one is not static though, meaning that when the time came to exit the parking deck, extra sheets of plywood weren't necessary.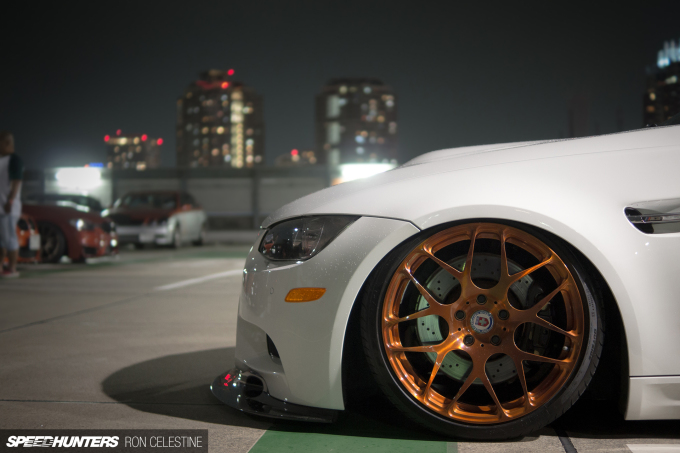 The burnt orange HRE P40 wheels work so perfectly.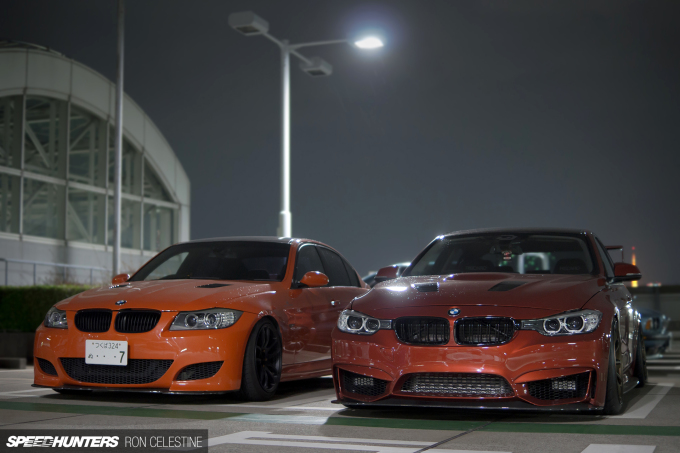 One of my favorite cars at the meet had to be this red F30. I remembered spotting it at the Track & Show event at Fuji Speedway, and fell in love with it.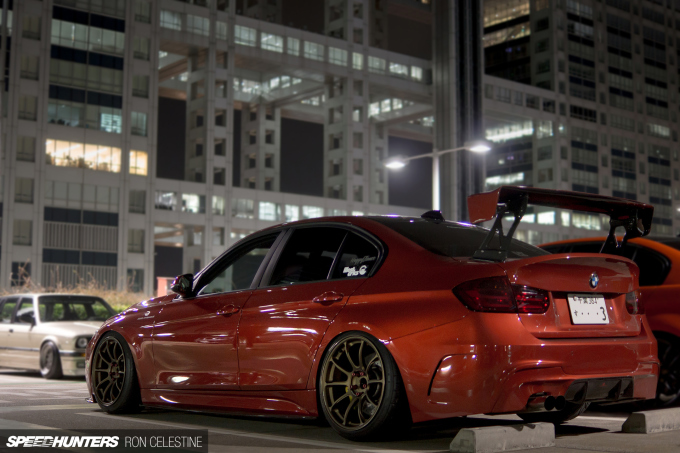 From every angle, the F30 looks absolutely stunning, not to mention super-aggressive.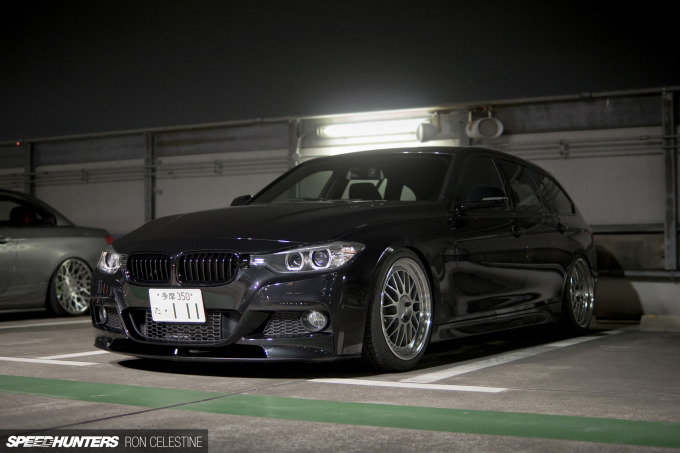 Another car that I remembered bumping into at Track & Show was this black E91. It's yet another perfect example of how the simple approach can work so well.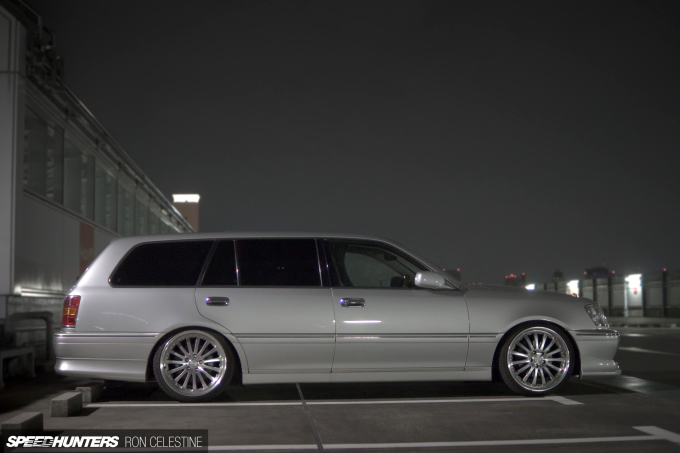 Just because it was a BMW meet did not mean other brands were not allowed to show up. I spotted this Crown Athlete parked away from all the other cars.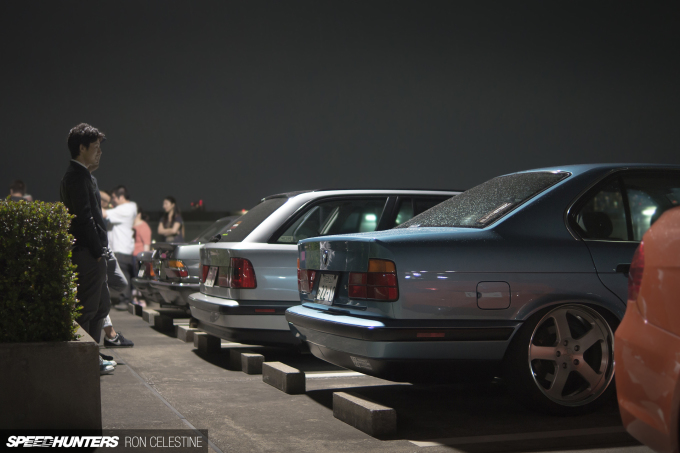 As the late evening began to turn into the early morning, the weather started to change for the worse, prompting everyone to get into their cars and call it a night.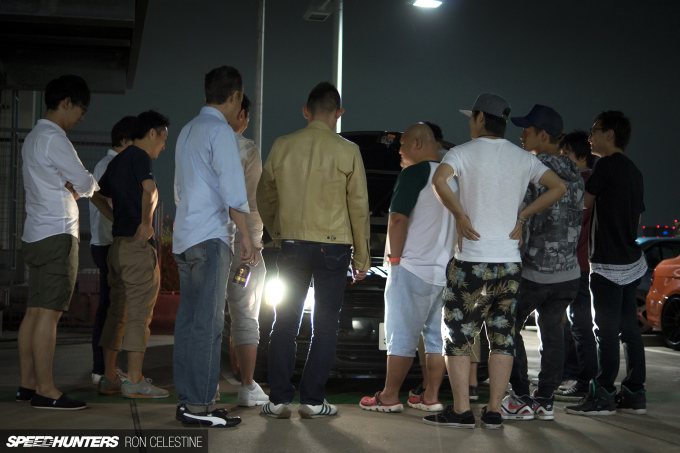 The drive back home gave me time to think about the night and what I had just experienced. Yes, it was great to be surrounded by so many different BMWs, but there was more to it than just the cars.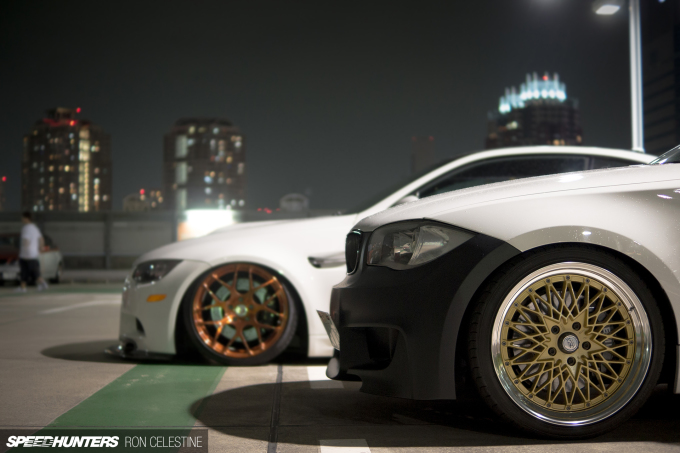 When you are fortunate enough to find one of these underground meets, which honestly always tend to be small in size and turnout, you actually get a chance to meet the owners and just talk endlessly into the night. I'll take going to these small meets late at night over a club any day of the week.
Ron Celestine
Instagram: celestinephotography