No Borders
This past weekend, I headed to Southern California for Wekfest Long Beach – the annual LA area stop for the highly popular car show tour.
The name might still sound funny, but Wekfest has become one of the most influential events of its type, with stops across continental 48 states as well as Hawaii and Japan.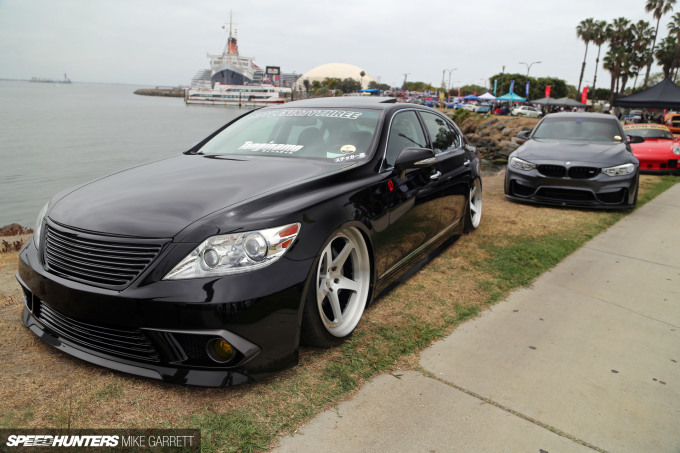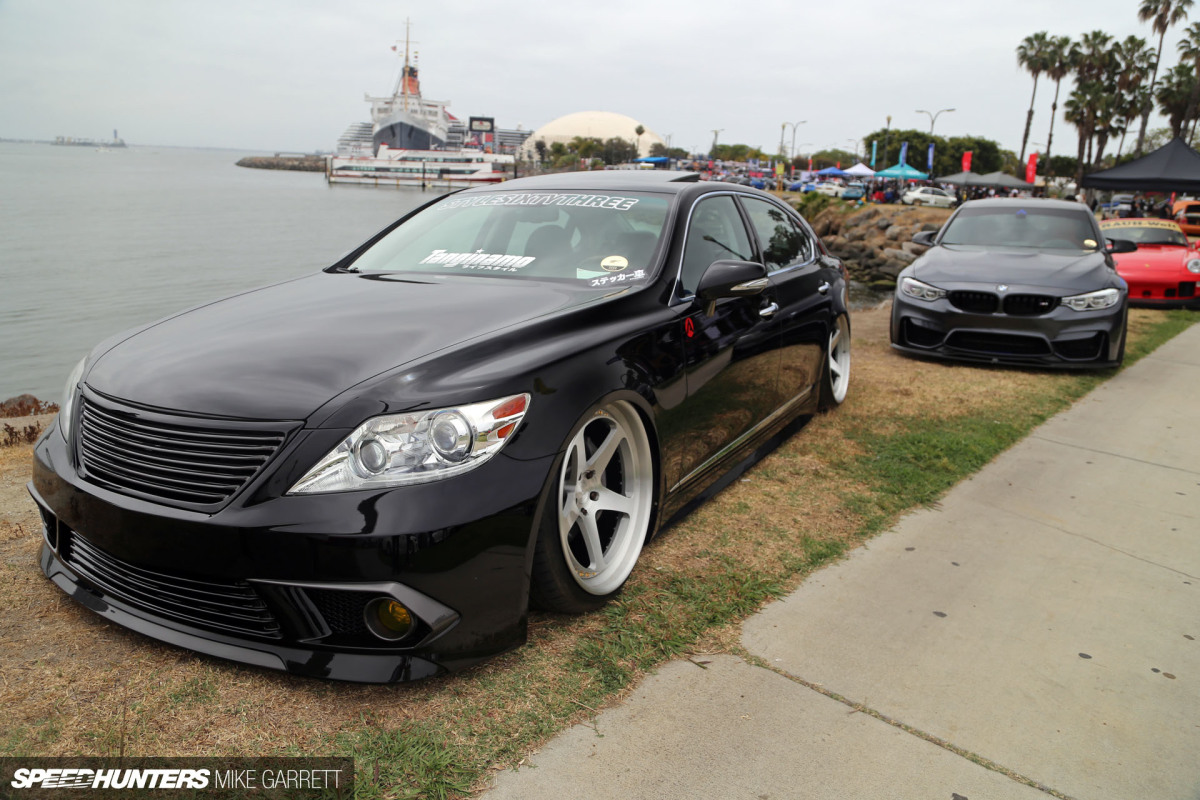 The setting for last weekend's show was the familiar events park at the Queen Mary in Long Beach Harbor. And being a holiday weekend with great weather, the turnout was strong to say the least.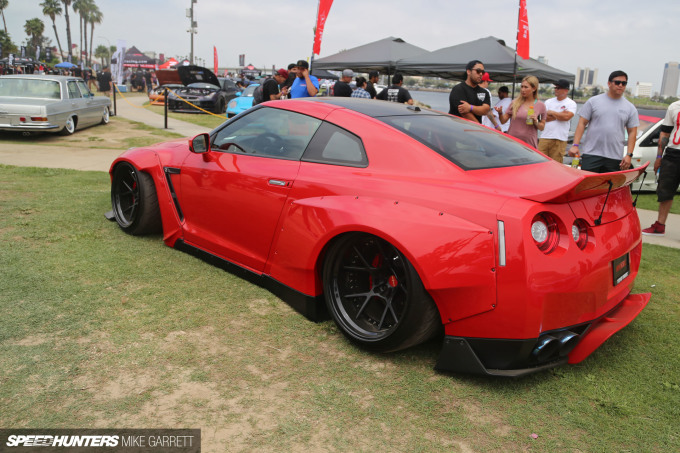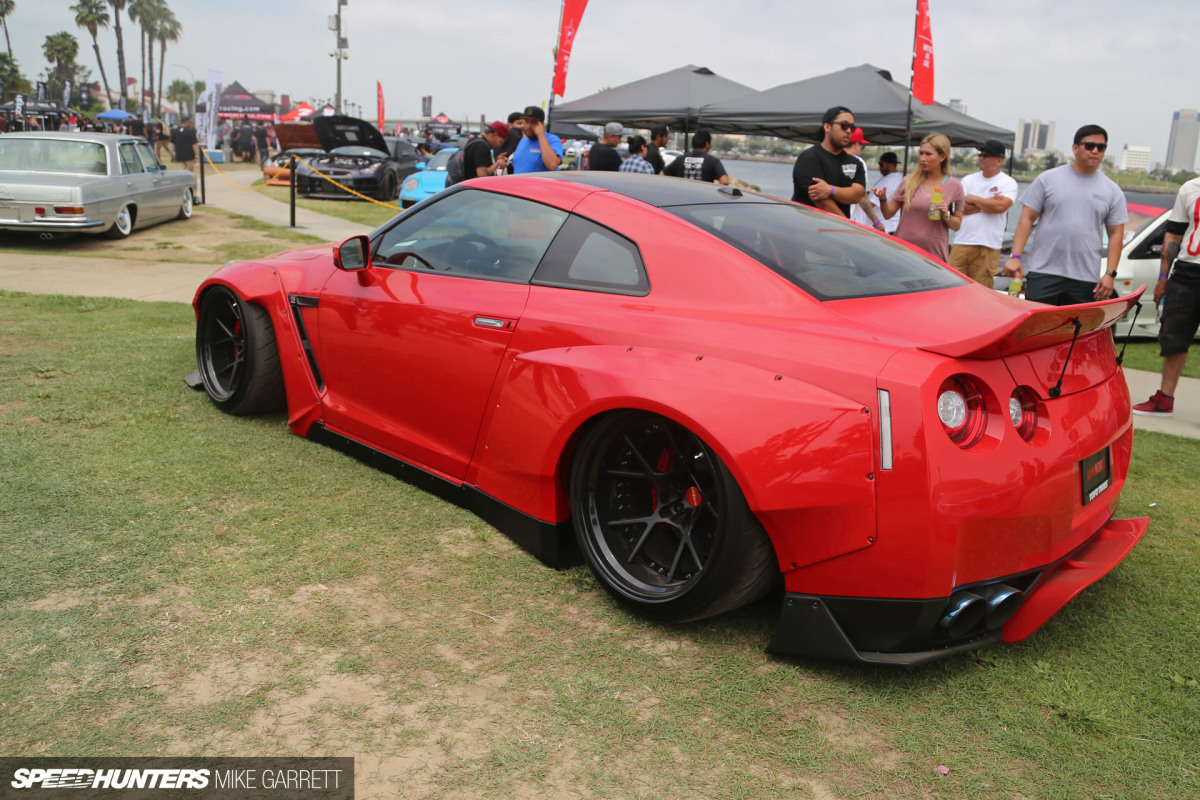 As I made my way through the show, I began to wonder just how exactly you would classify the genre of automobile that Wekfest and other events like it cater to.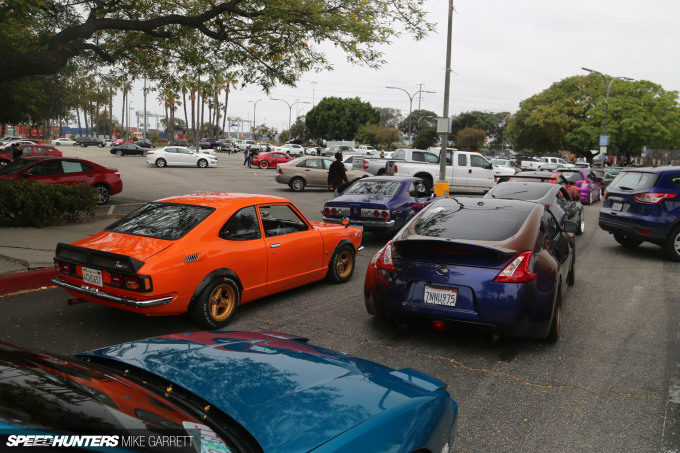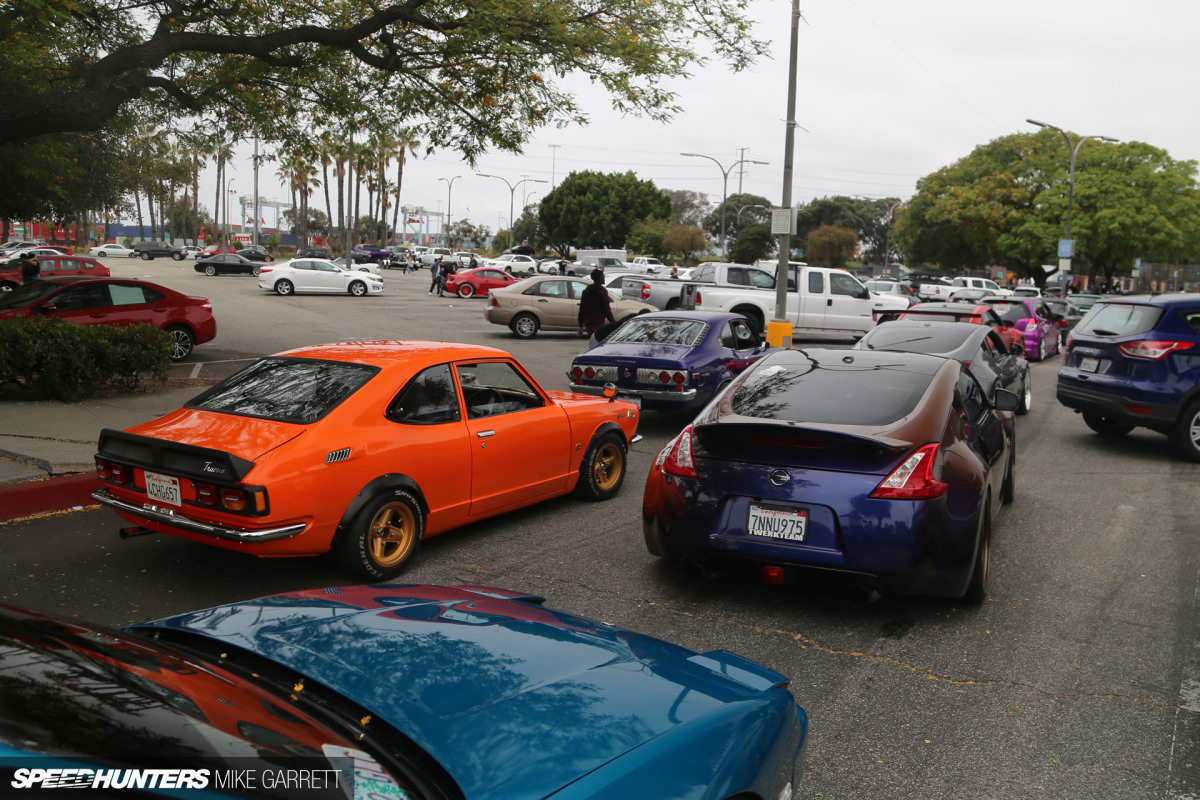 I came to realize that there isn't really one label you can attach – and that's a good thing. Sure, there are similar themes that many of the cars share, but when a friend of family member asks me what kind of event I spent the weekend at, it's hard to explain.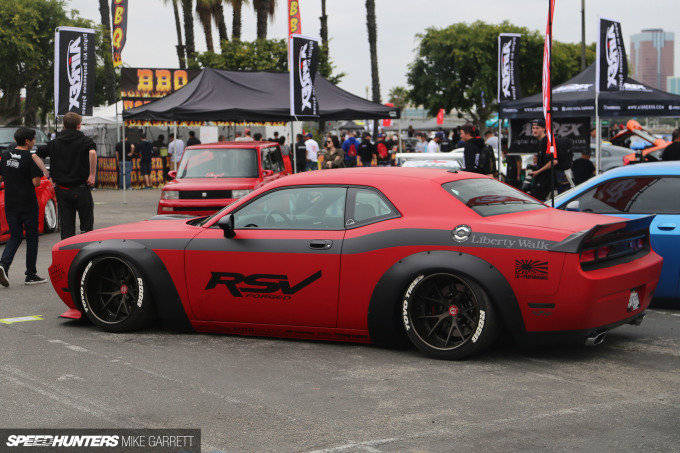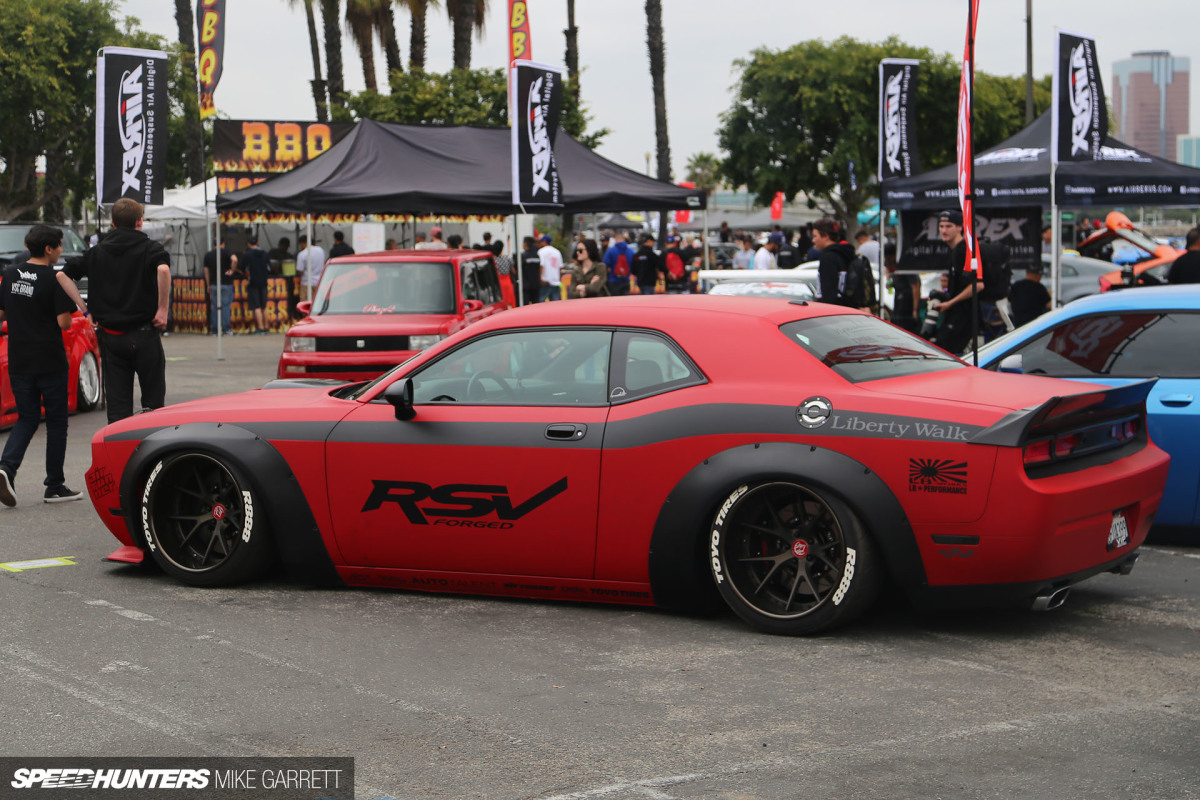 Is Wekfest an import show? I don't know. While the vast majority of the cars on display were either from Japan or Europe, American-made cars were also welcome. Among the mix there were Corvettes, Mustangs and Challengers, many wearing Liberty Walk body parts.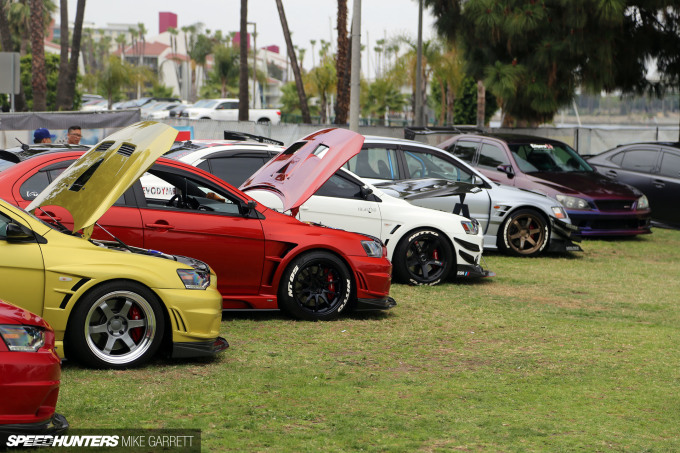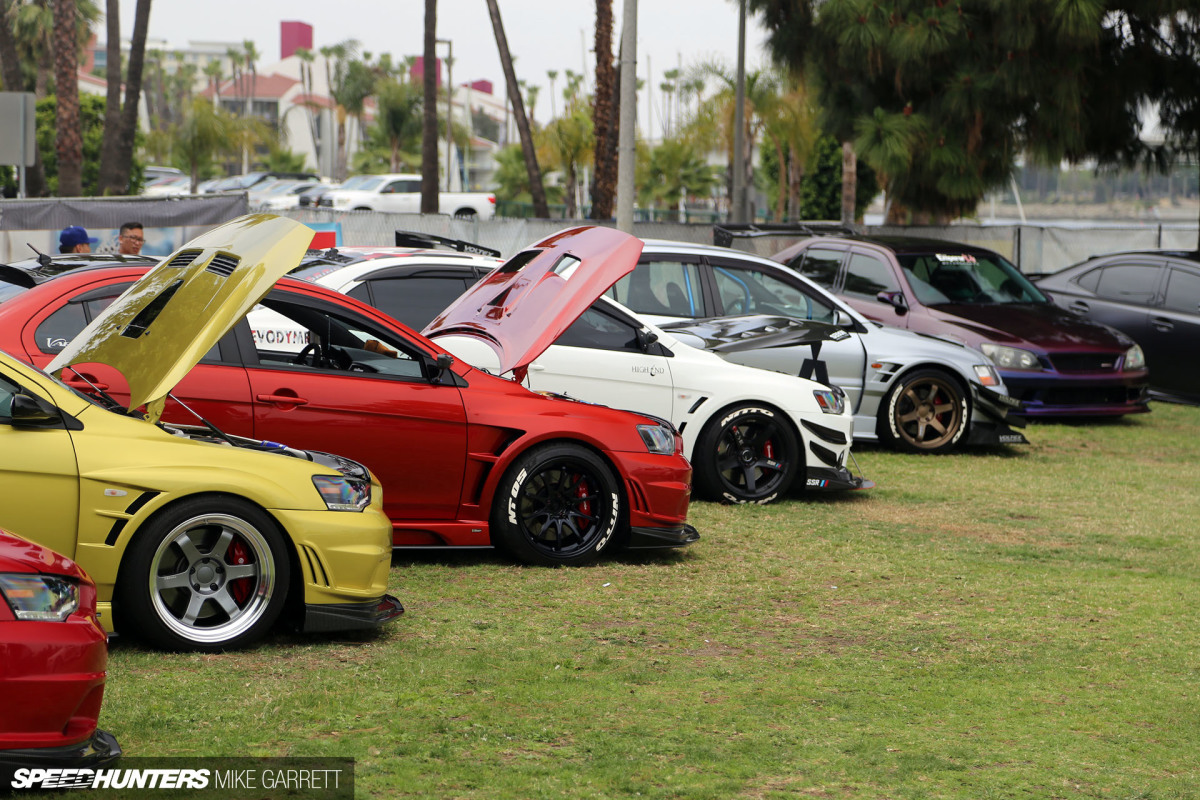 Is Wekfest a tuner or sport compact show? While I'm not even sure what those terms mean these days, there were lots of vehicles that one might classify as such. Plenty of Evos, WRXs, S2000s and other cars loaded up with lightweight wheels, sticky tires and go-fast parts from Japan.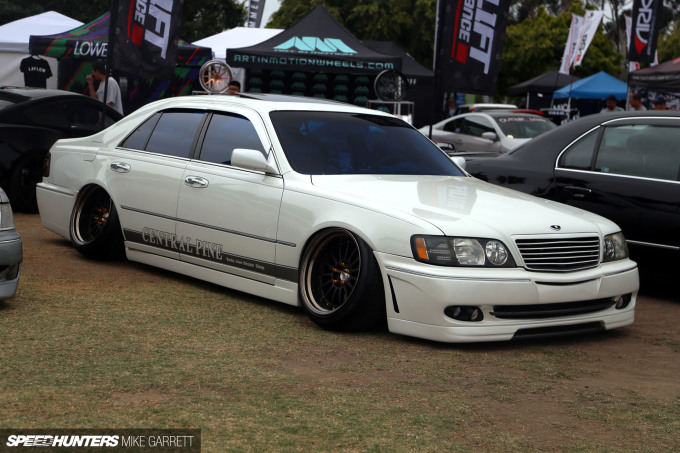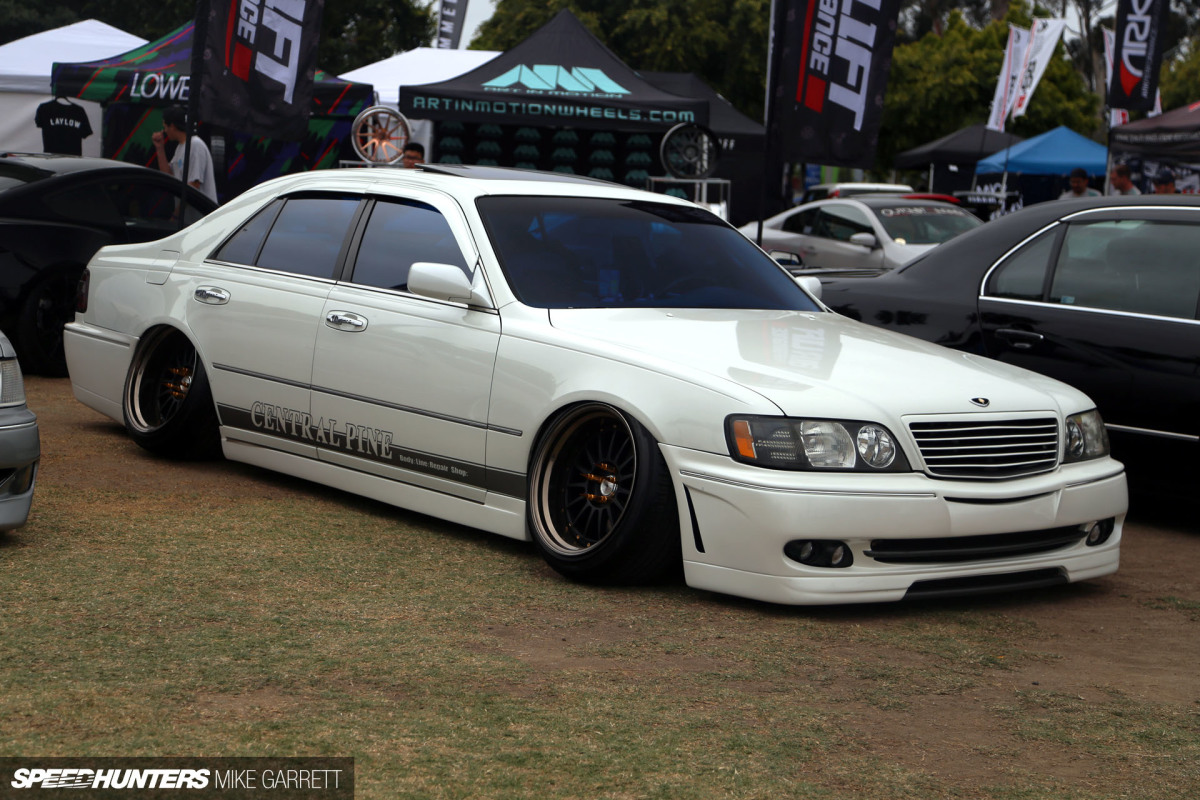 But there were also many cars that were more about rolling in style than rolling quickly; think customized Japanese VIP sedans and European luxury cars.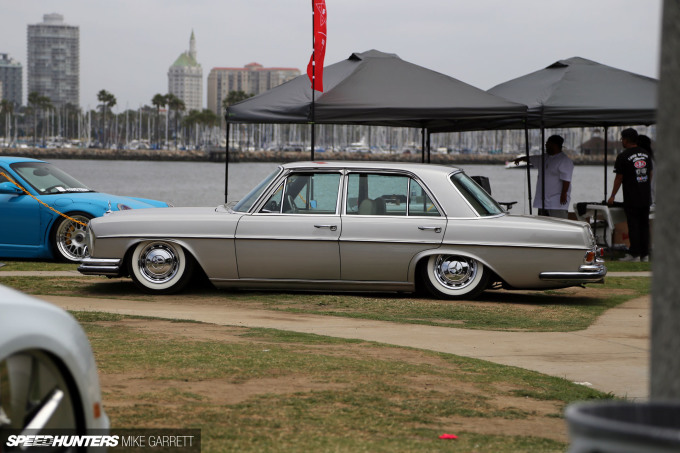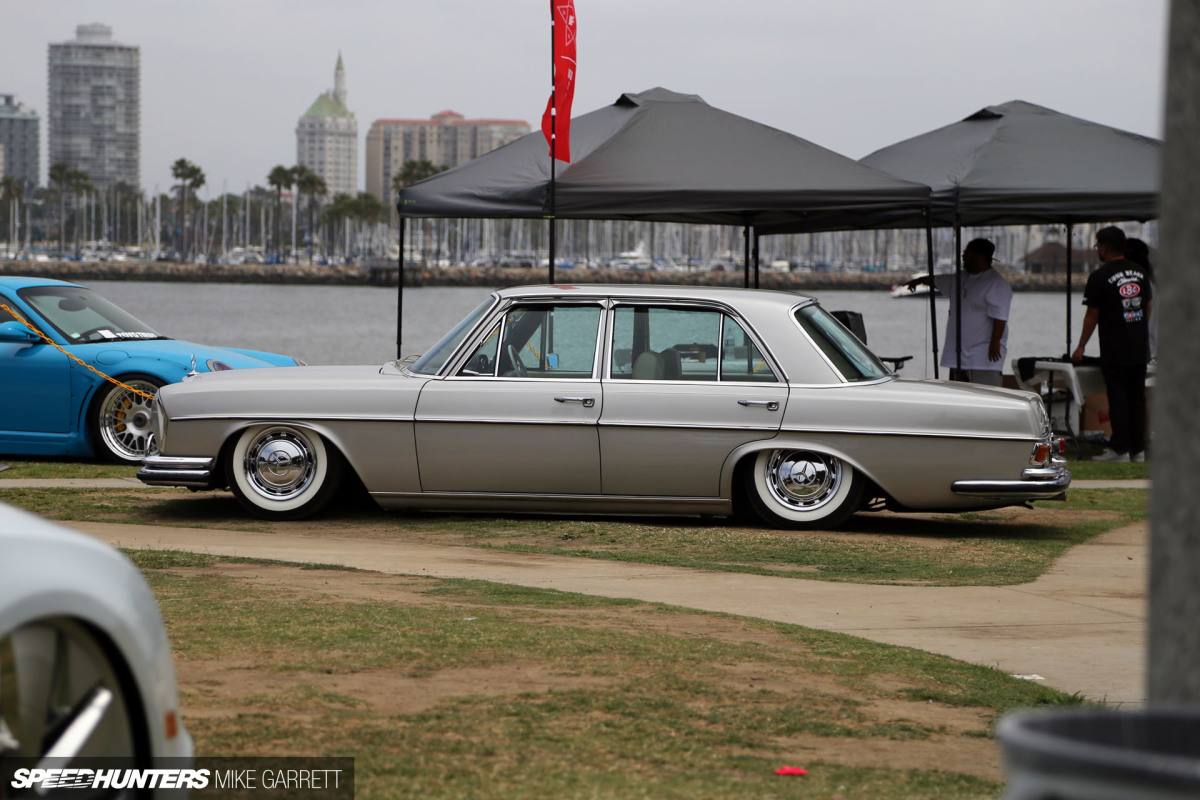 Okay then, so Wekfest is an event for customized late-model cars, right? Well, most of the cars were of the more contemporary variety, but there were also plenty of entries from the '60s, '70s and '80s.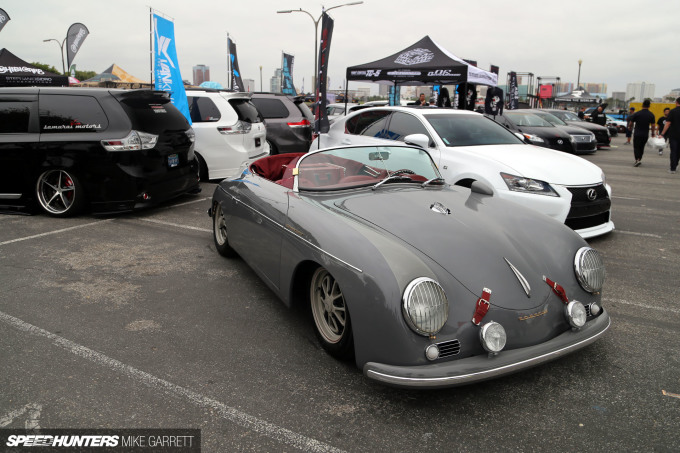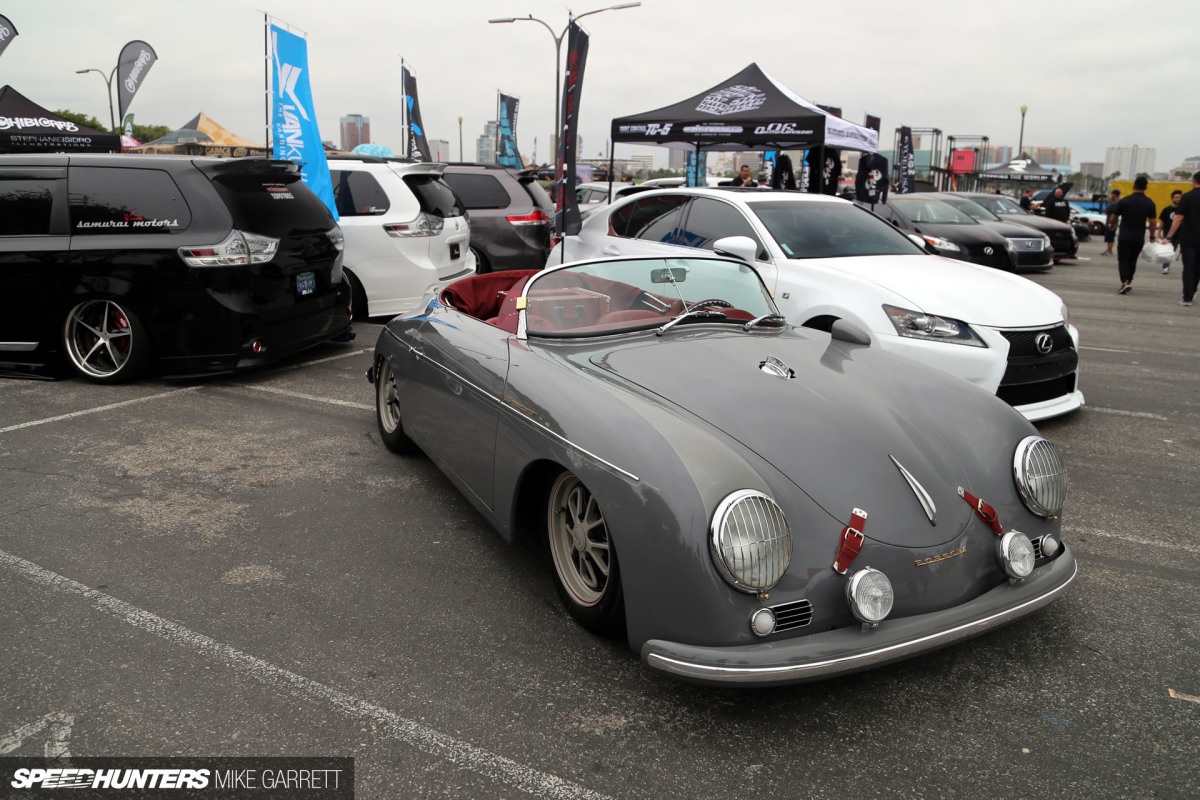 The more I thought about it, the more stumped I became. Wekfest is a show without borders, and to me that's what makes it so great. It's the kind of event where you'll see a vintage Porsche Outlaw Speedster (that was recently featured right here on SH) in one spot…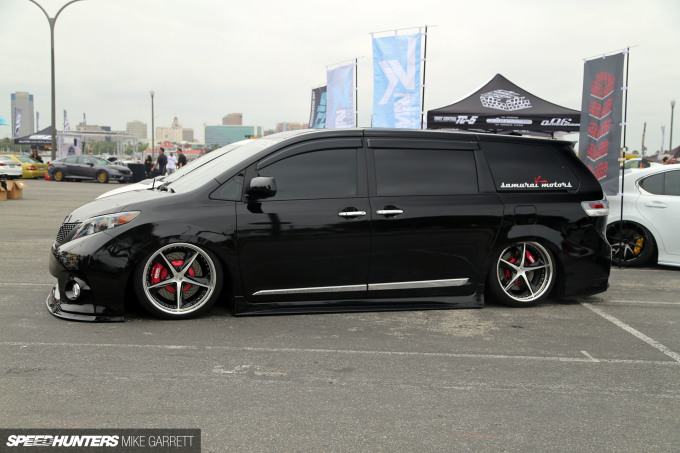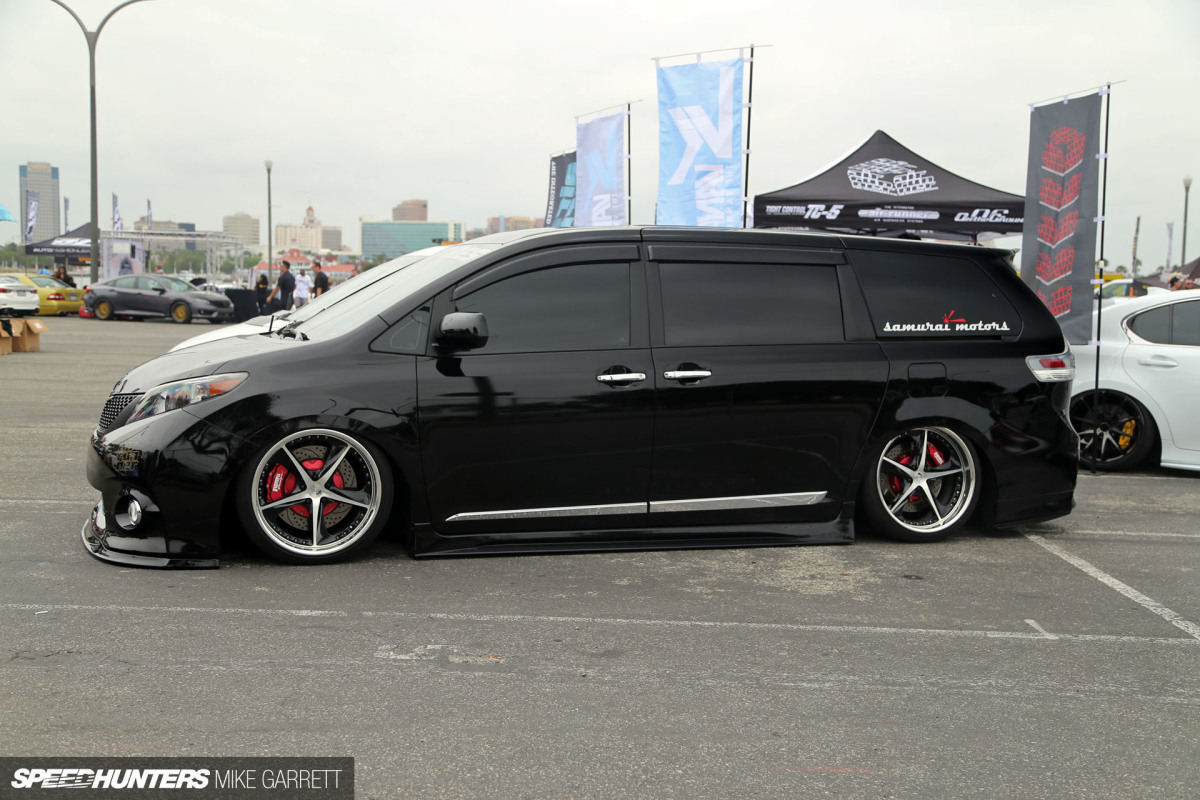 And an aired-out Toyota Sienna minivan parked opposite. A classically-styled European sports car and a made-in-America Japanese minivan – two vehicles could not be more different from each other. And neither looked out of place.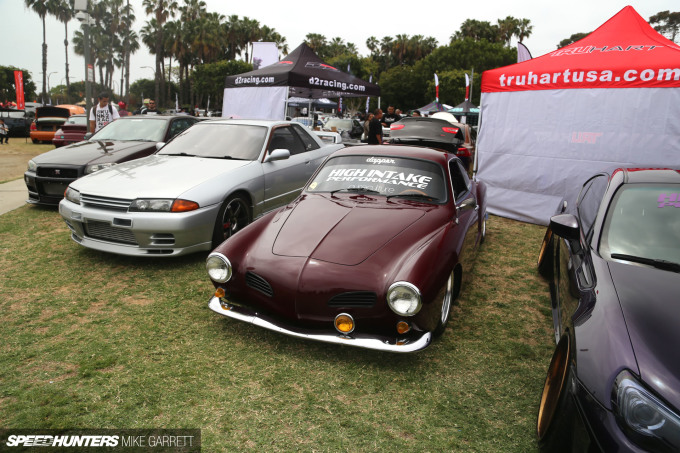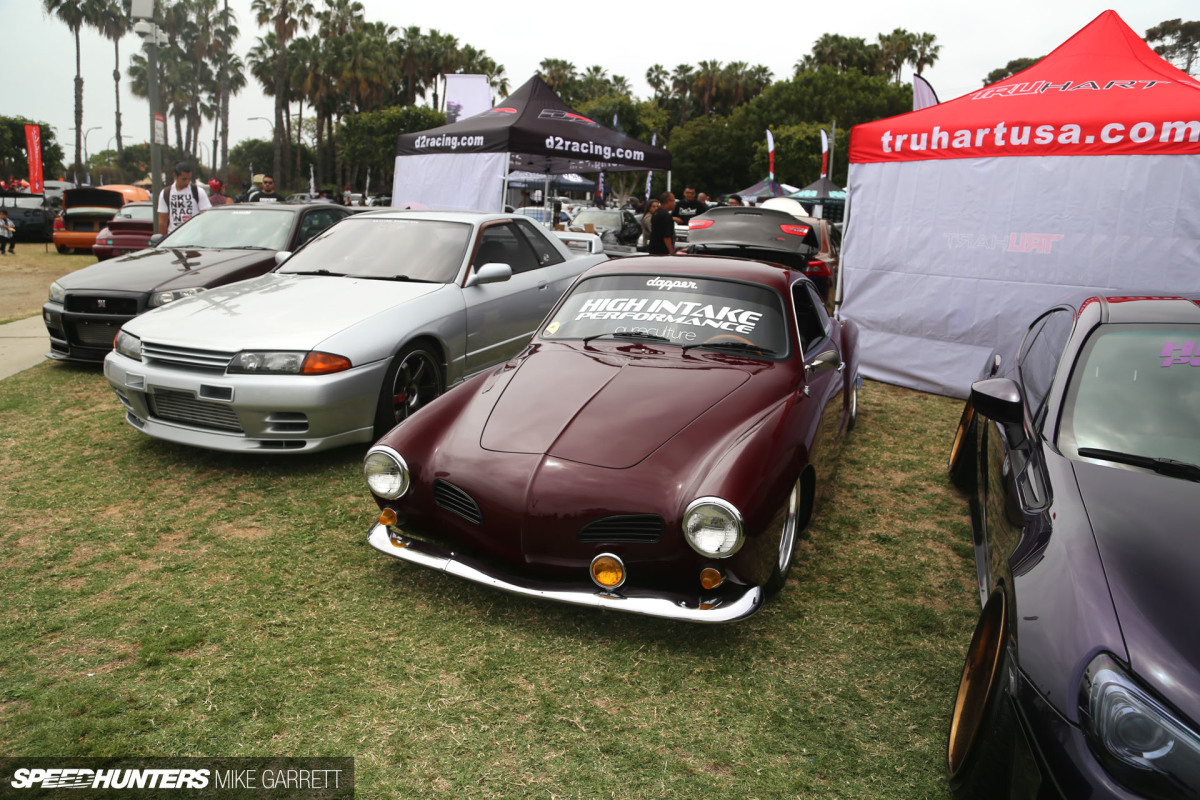 It's the same story at other Wekfest events here in the US, or even in Japan, where you"ll find a similar mix of styles. If there was one unifying theme though, it would probably be the age of the crowd, which seems to skew young. I didn't see too many folks who looked to be over the age of 40.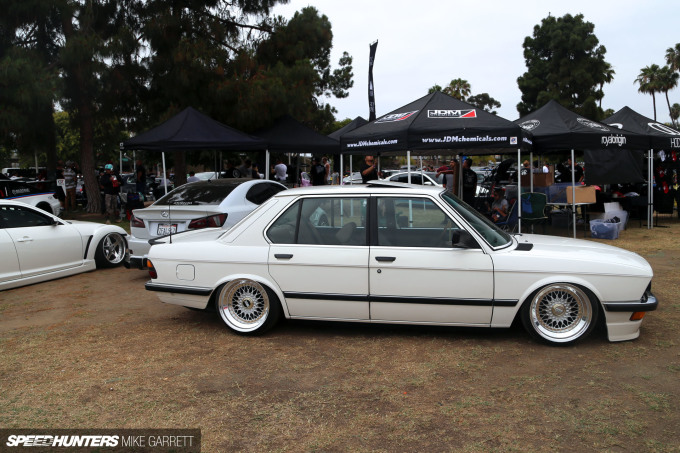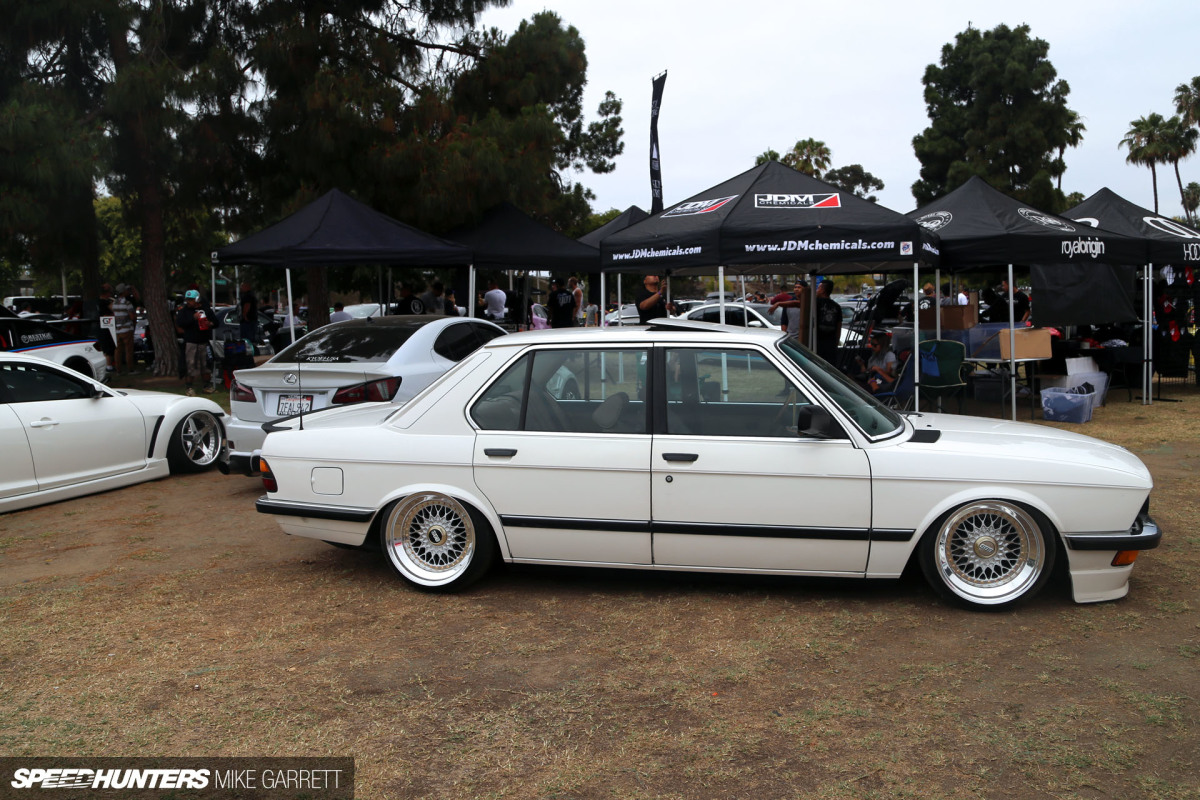 Eventually, I realized there was no use trying to define the automotive genre that Wekfest represents and just started soaking in all of the cool cars.
Old School, New School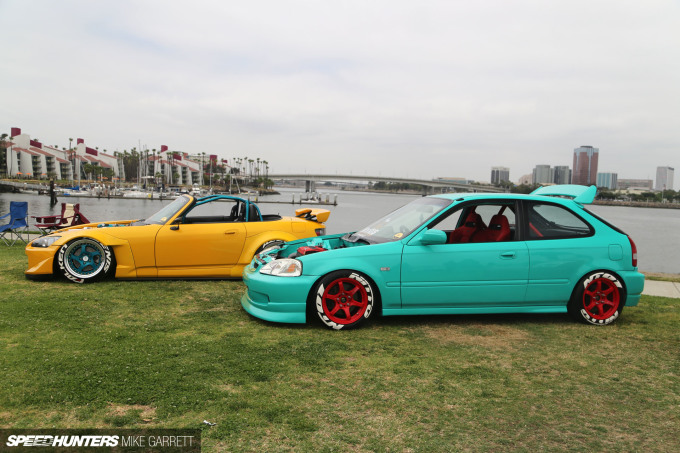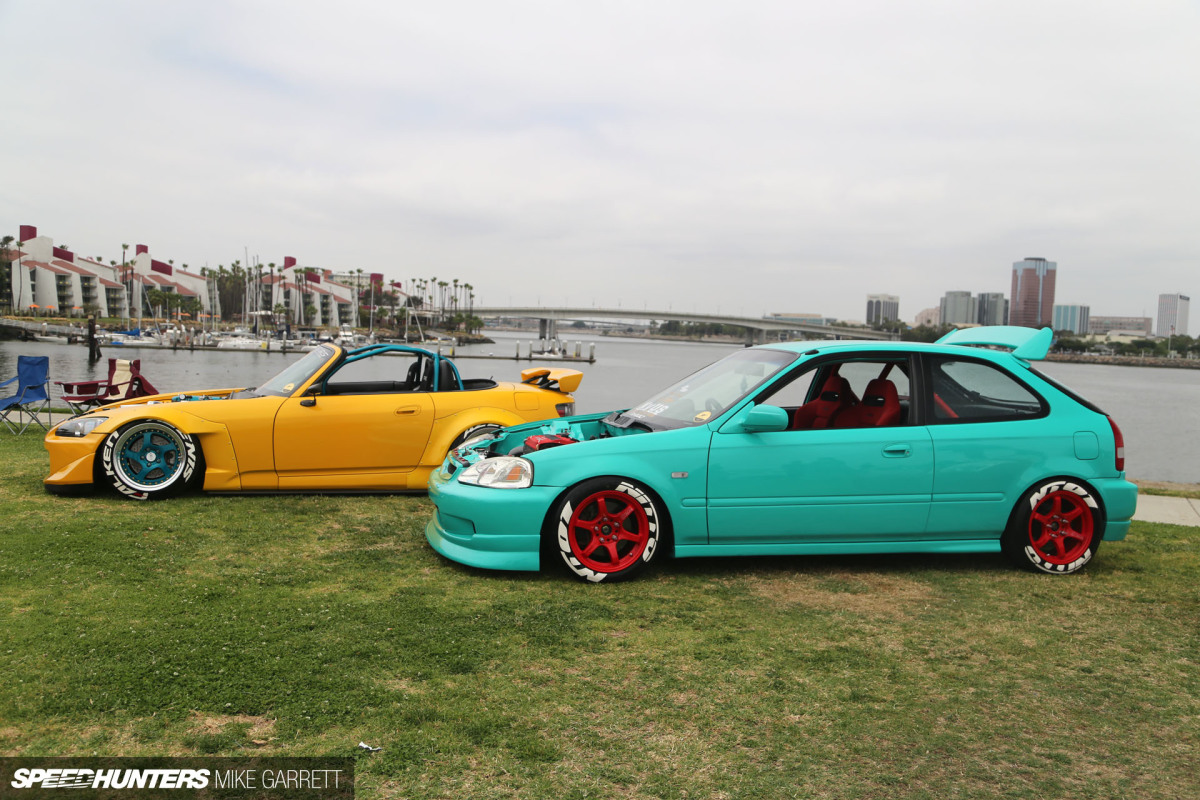 Being Southern California, you could expect a strong showing of heavily modified Hondas, and the turnout of Civics, Integras, S2000s and other models did not disappoint.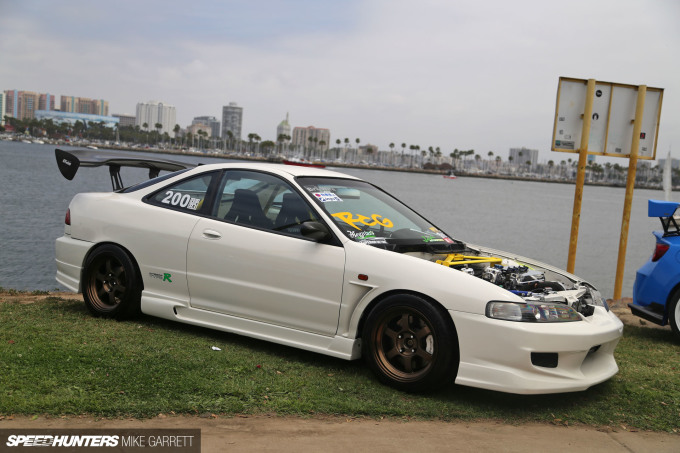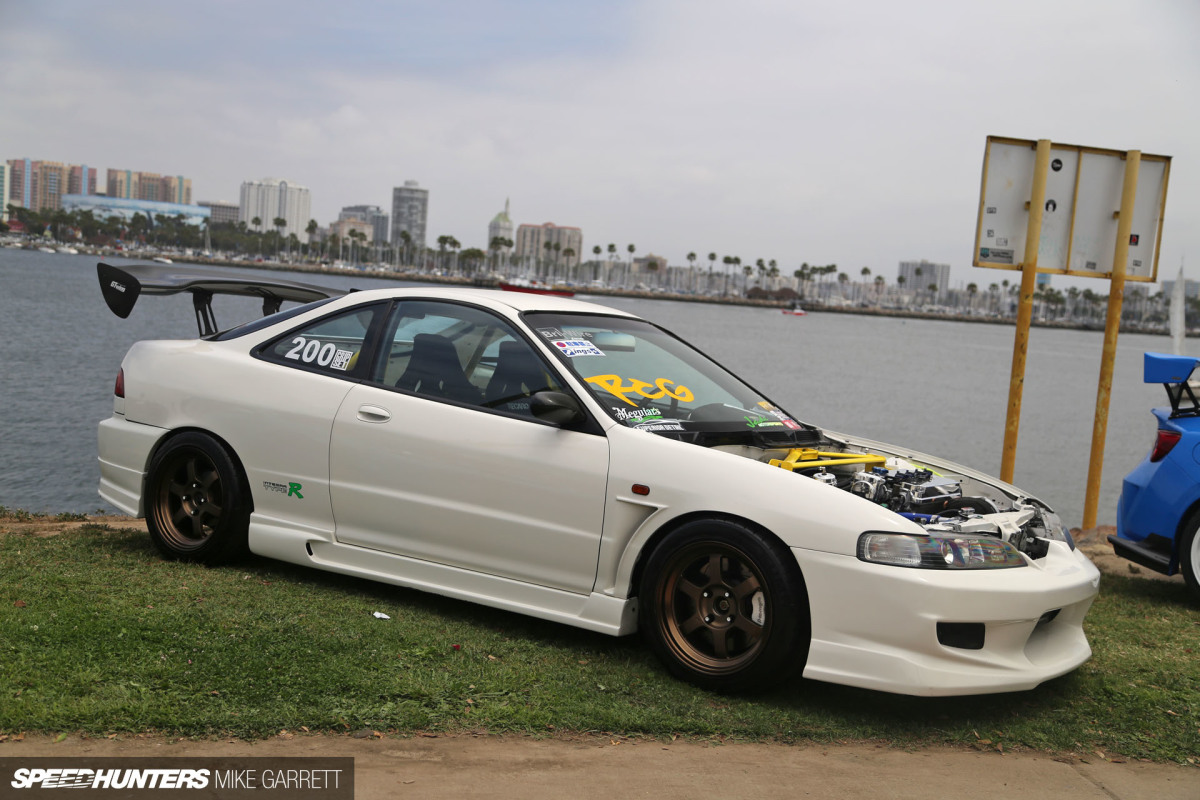 Among the Honda crowd was a diverse array of styles, with some builds geared more towards the show side of things and others like this DC2 Integra adding plenty of function to the mix.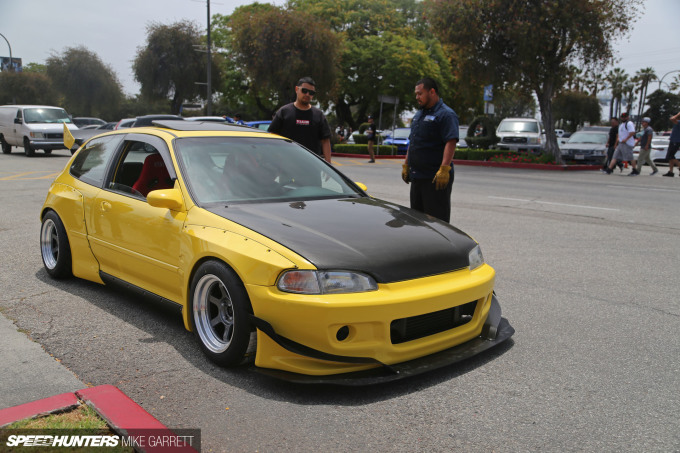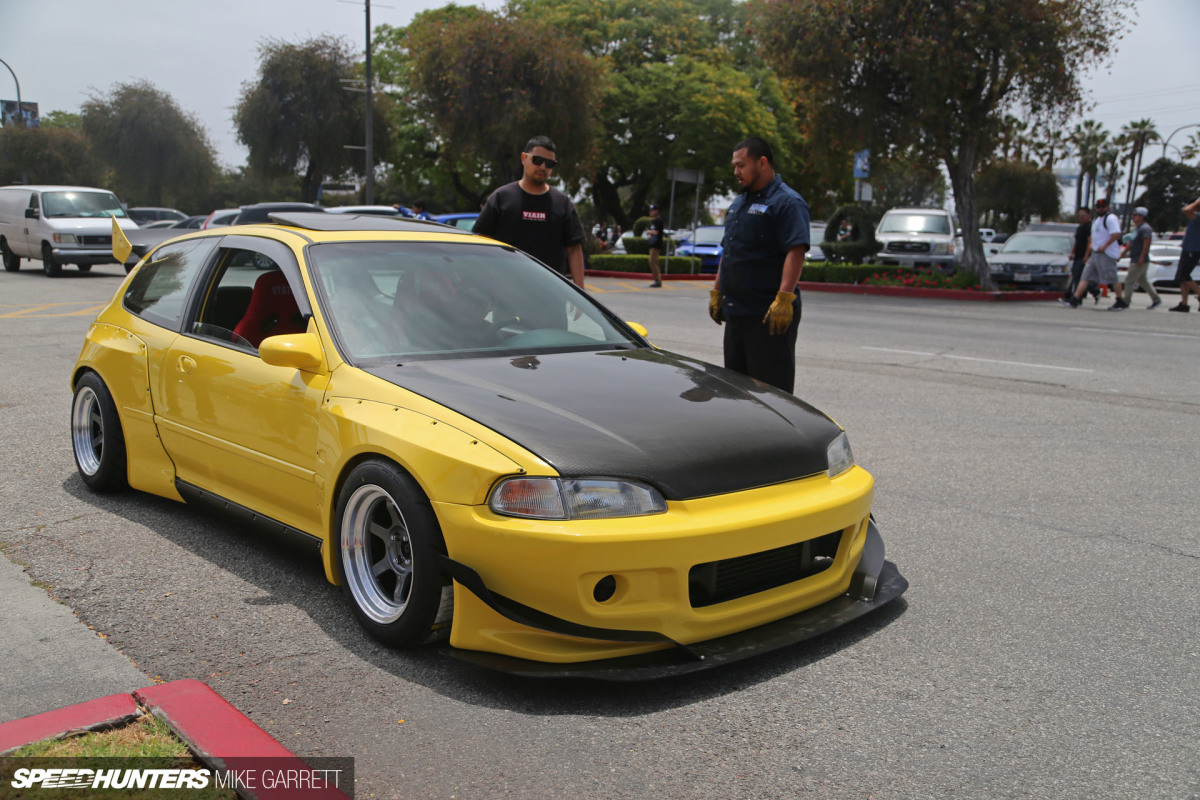 Making its American debut at Wekfest LB was the TRA Kyoto Pandem wide-body kit for the EG Civic, in the form of this yellow machine built by LTMW.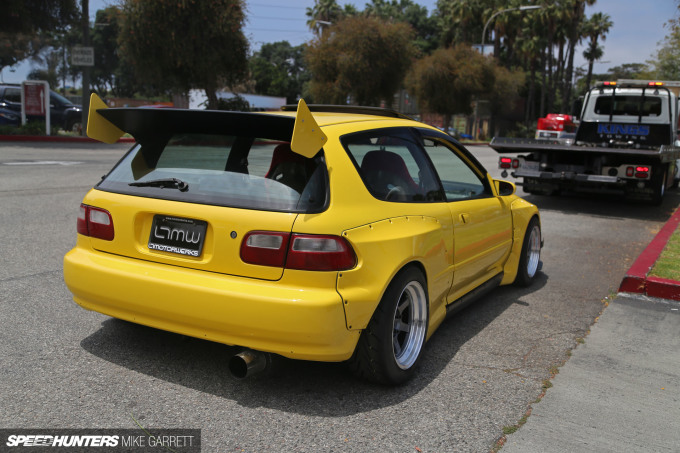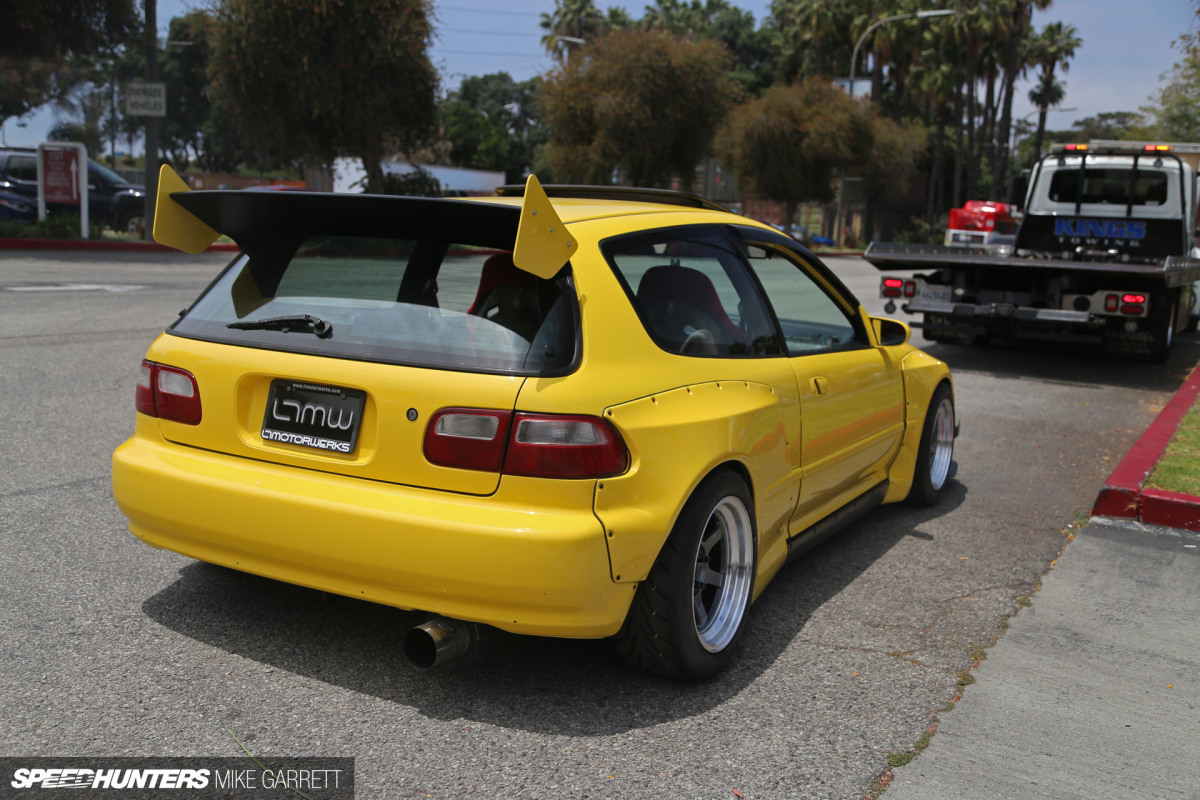 Along with a unique '90s-esque look, the widened fenders allow EG owners to fit some pretty aggressive wheel and tire combos on their cars. In this case it's 15-inch RAYS Volk Racing TE37Vs with Toyo R888s.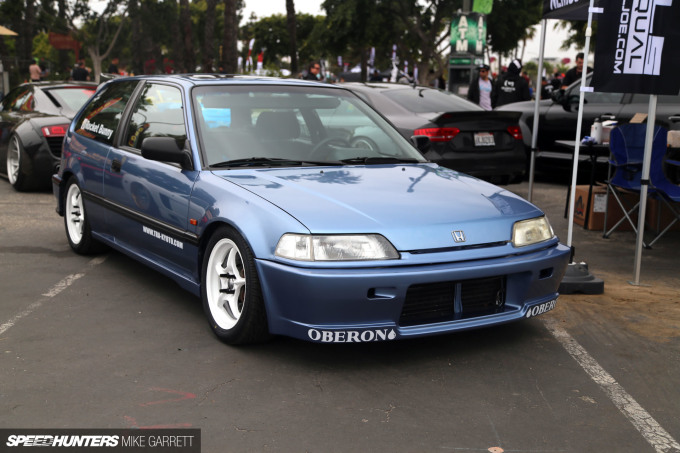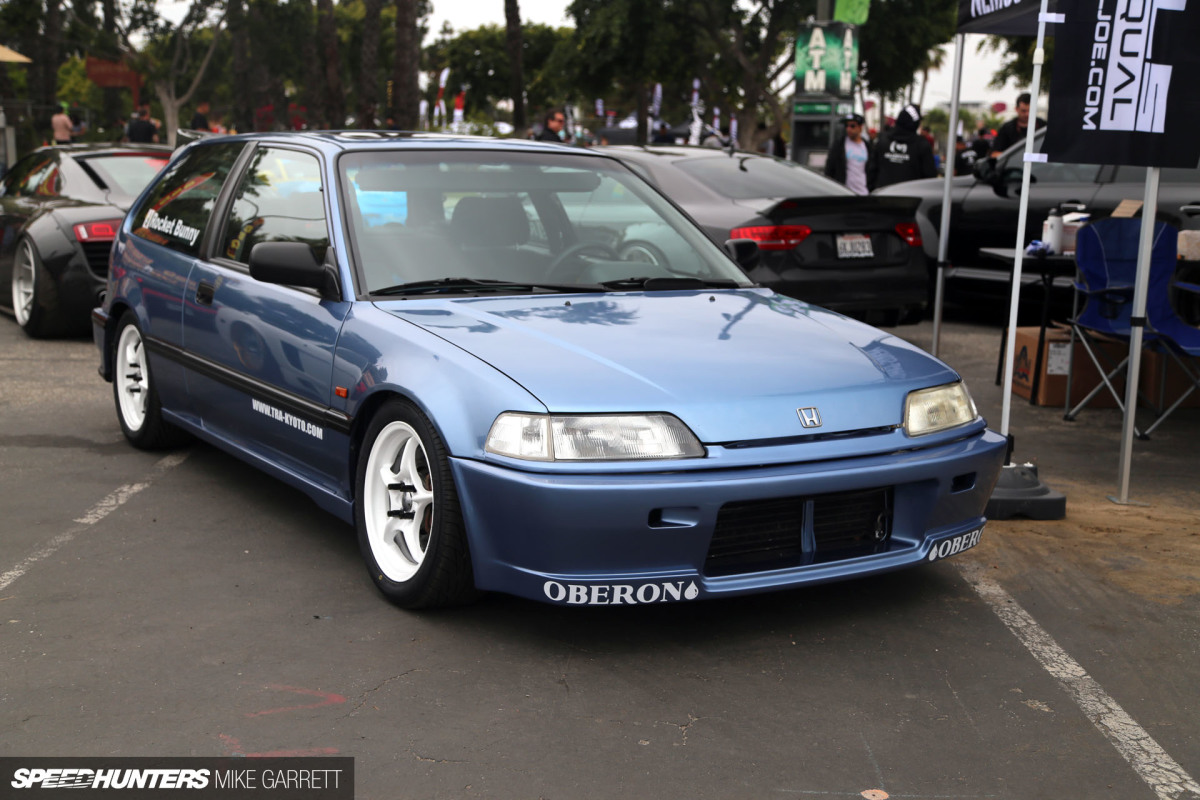 And speaking of TRA Kyoto, here's Miura's original one-off EF kit on Jonathan Wong's car. Don't count on this one going into production any time soon.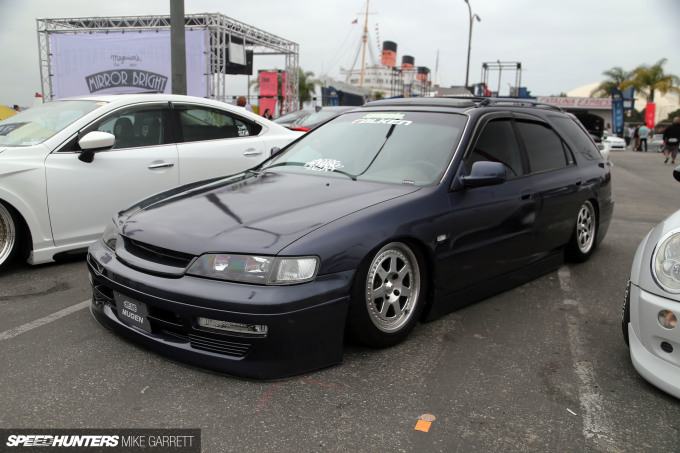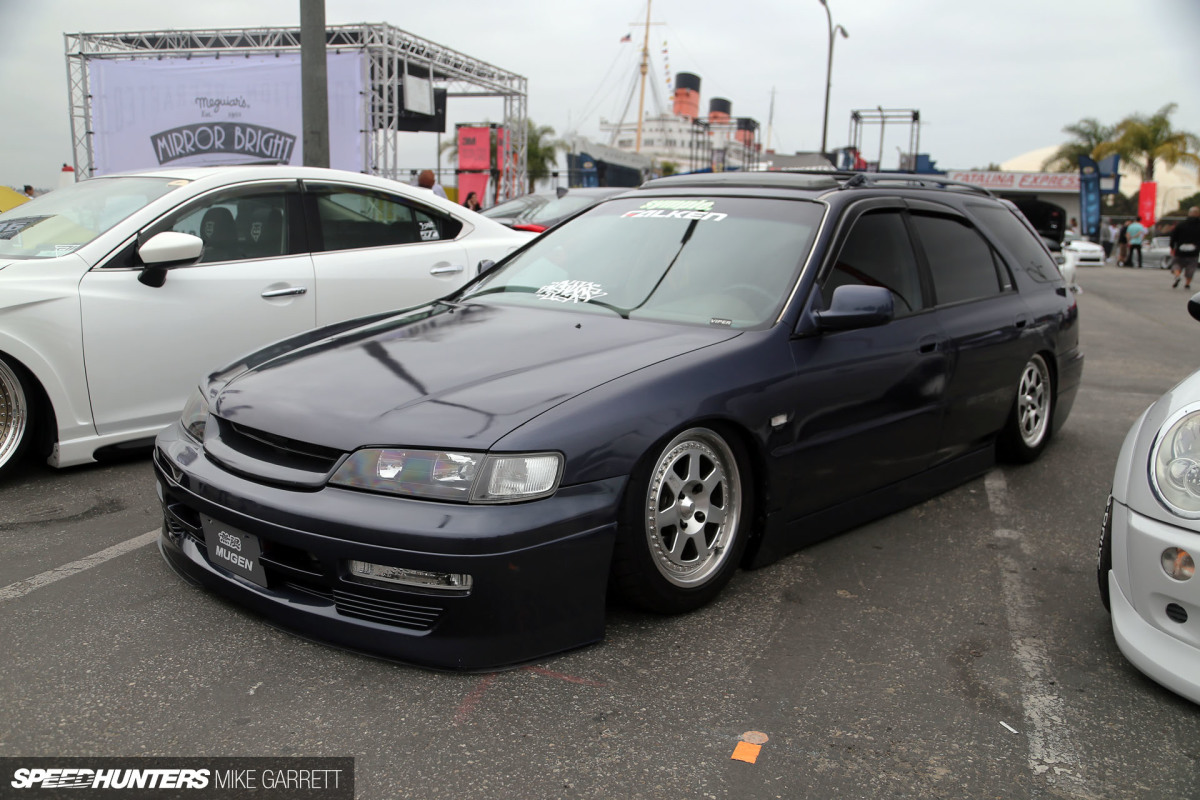 Sticking with the old school Honda theme for a moment, here we have an Accord Wagon loaded with rare Mugen parts, including a set of slick M7 wheels.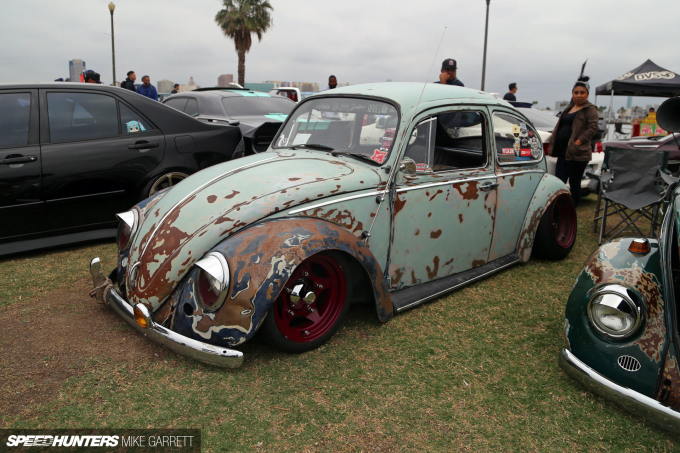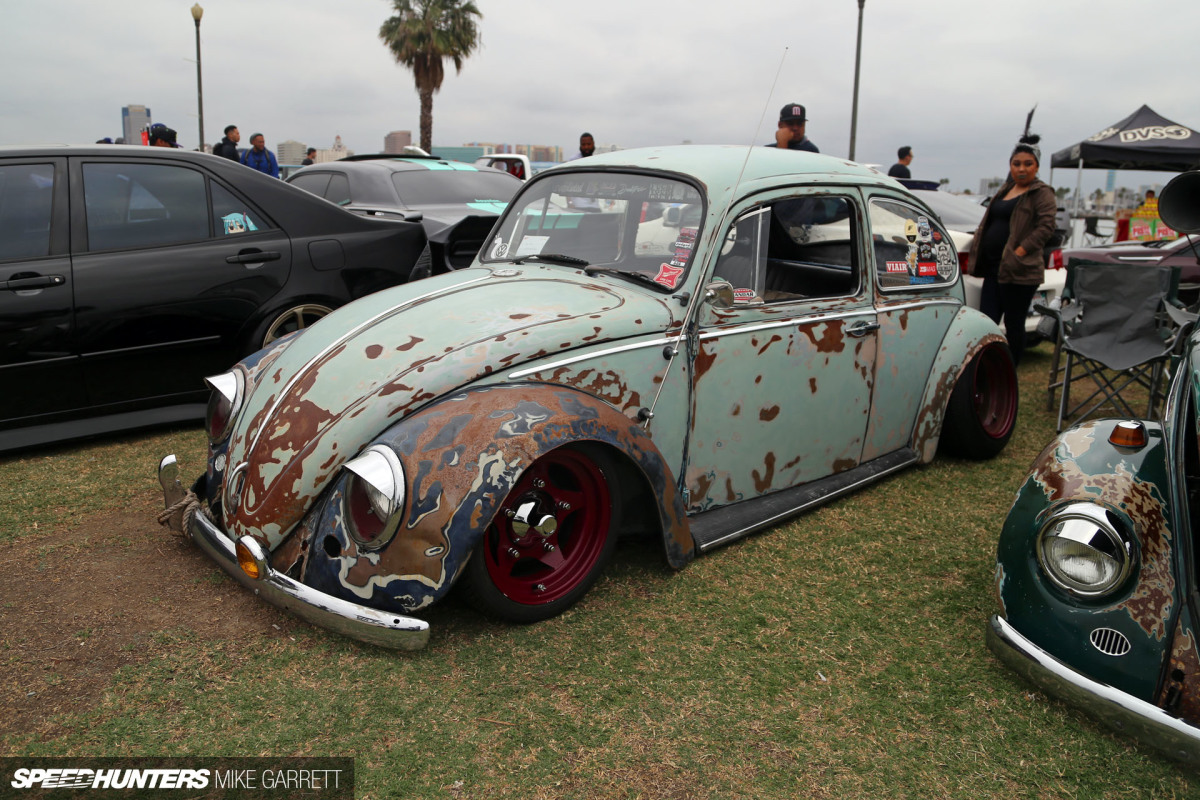 Are the mid 1990s not old enough for you? Then how about this patina-covered Beetle. It was one of a handful of air-cooled Volkswagens present at Wekfest Long Beach.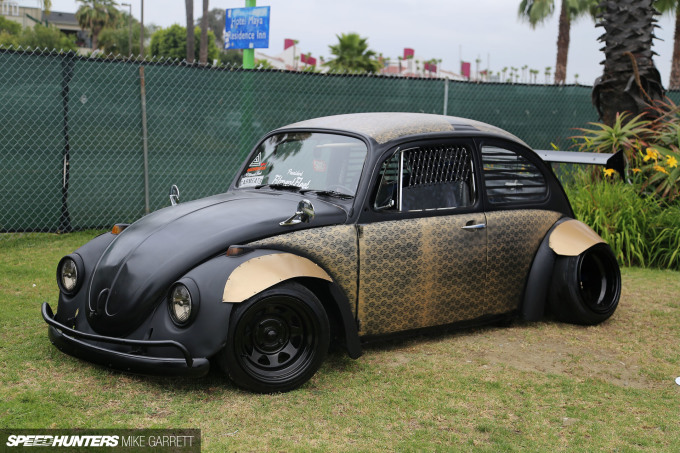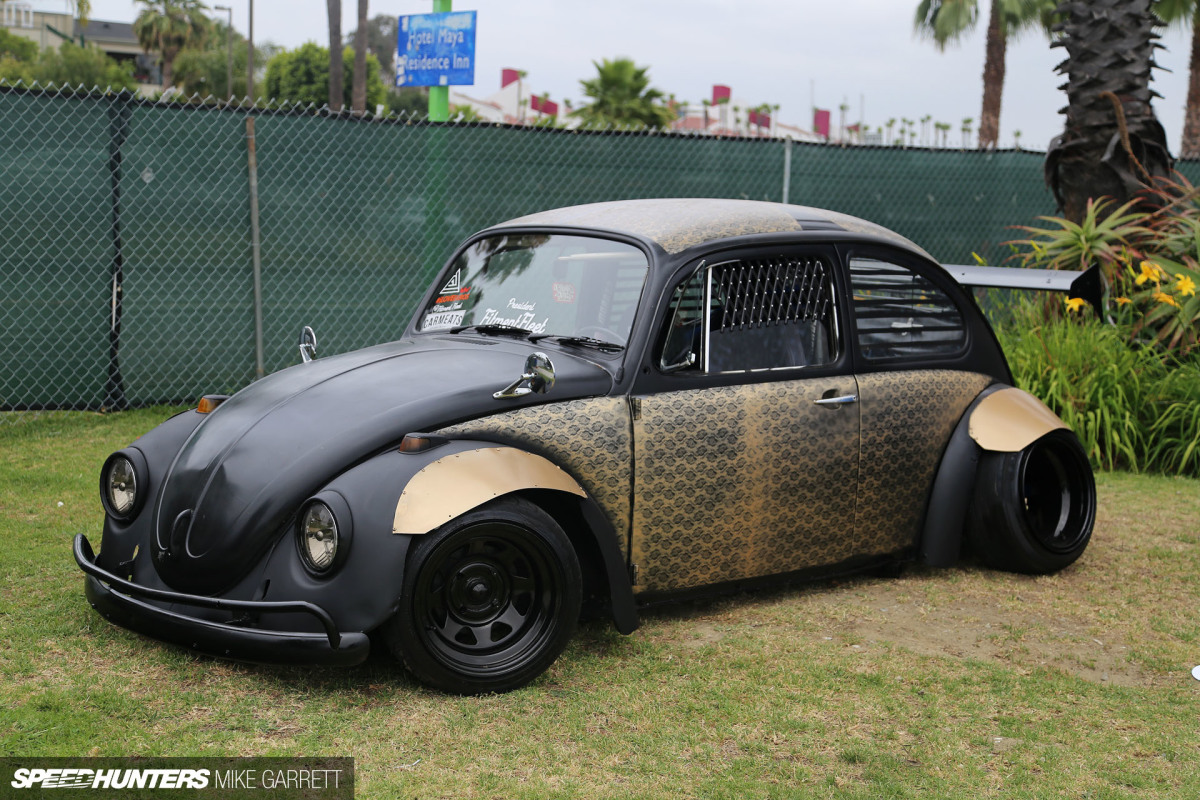 I don't know how many Beetle purists there are out there, but I'd be interested to hear what they say when they see this one.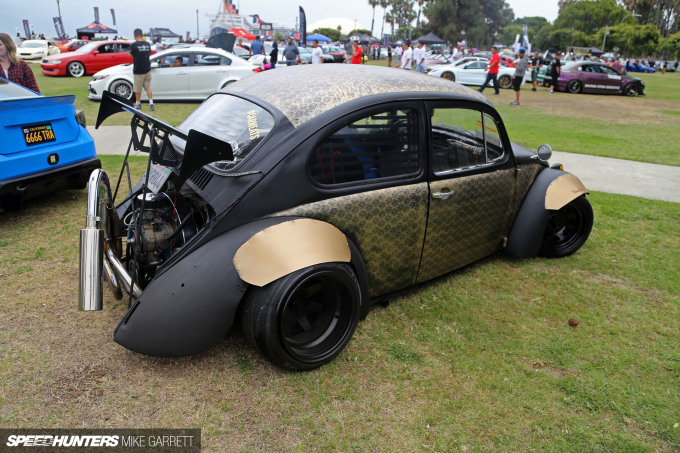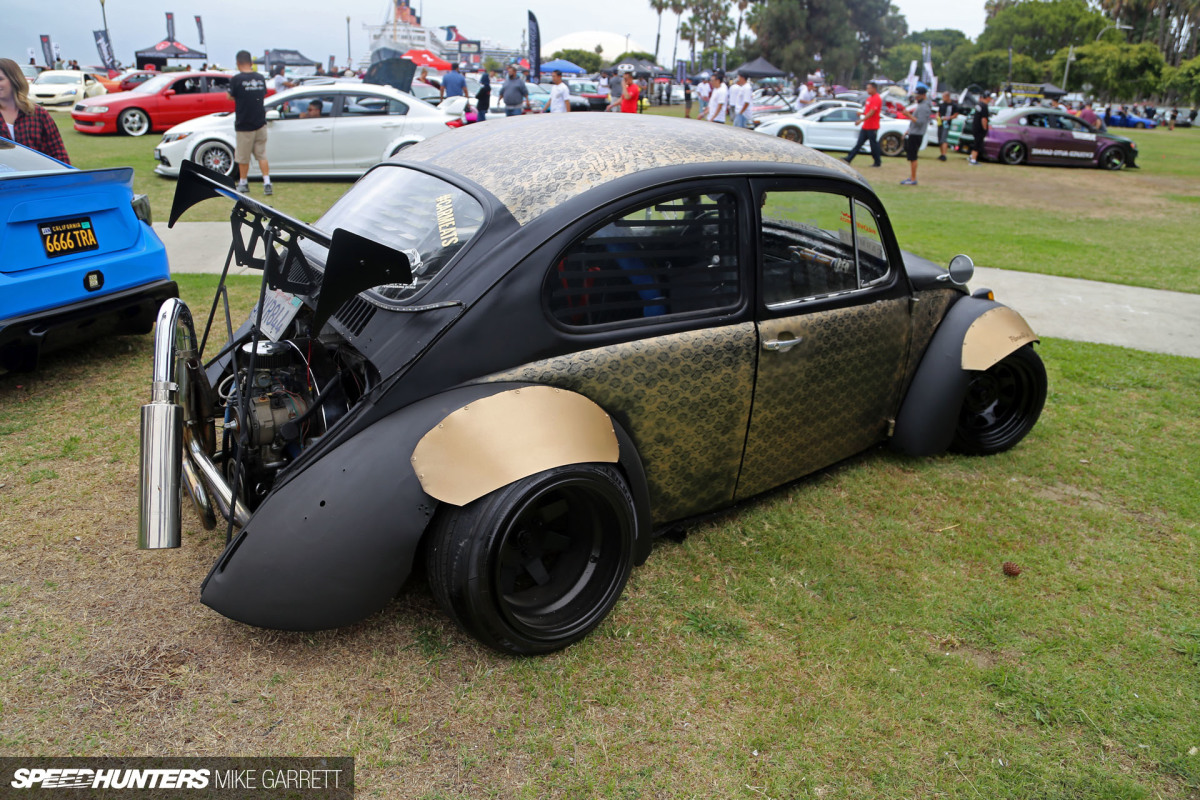 From the makeshift wide fenders to the GT wing and massively stretched tires, it was easily one of the more outlandish builds at Wekfest this year.
No Place For Purists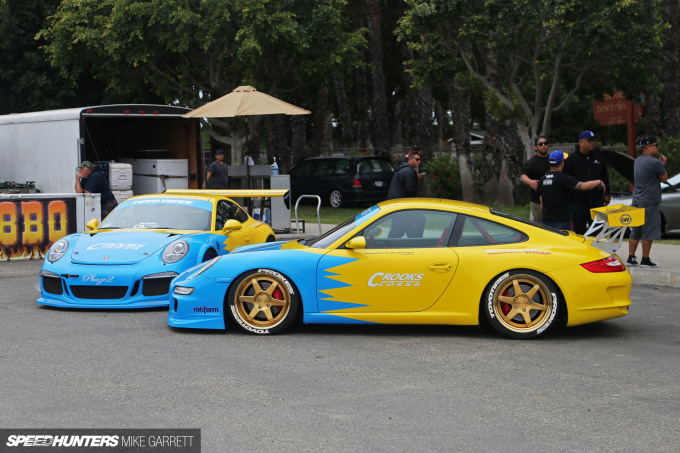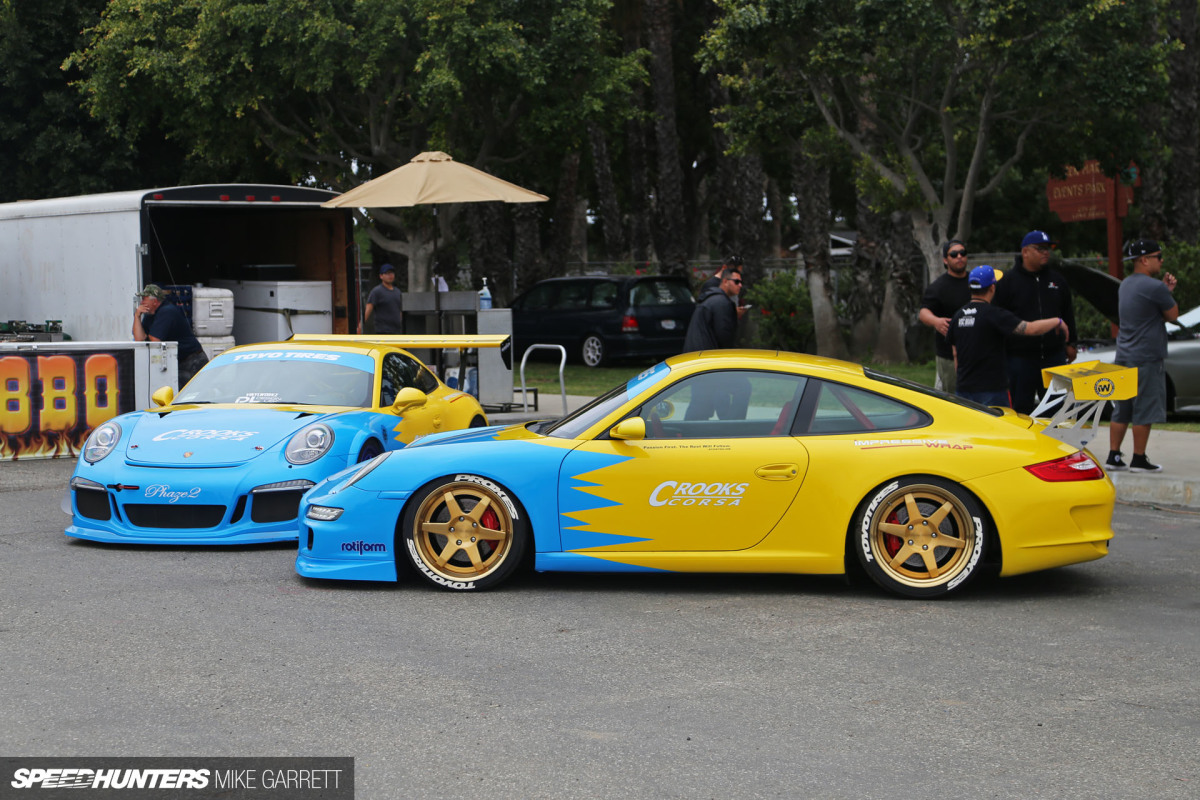 Here's something else that might confuse a few people – a pair of radical Porsche 911 GT3s from from Phaze2/Crooks & Castles.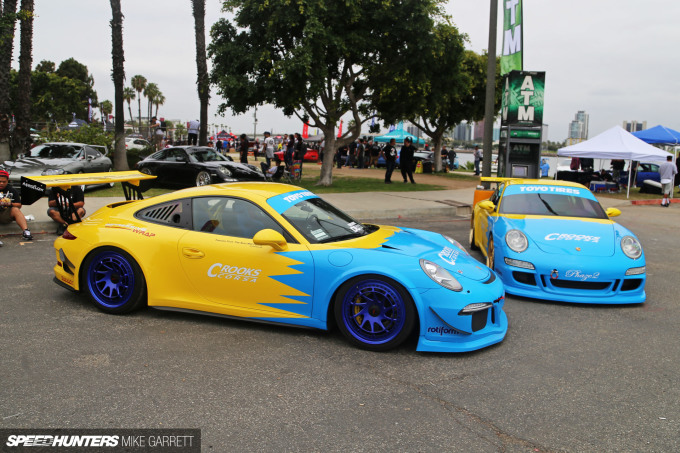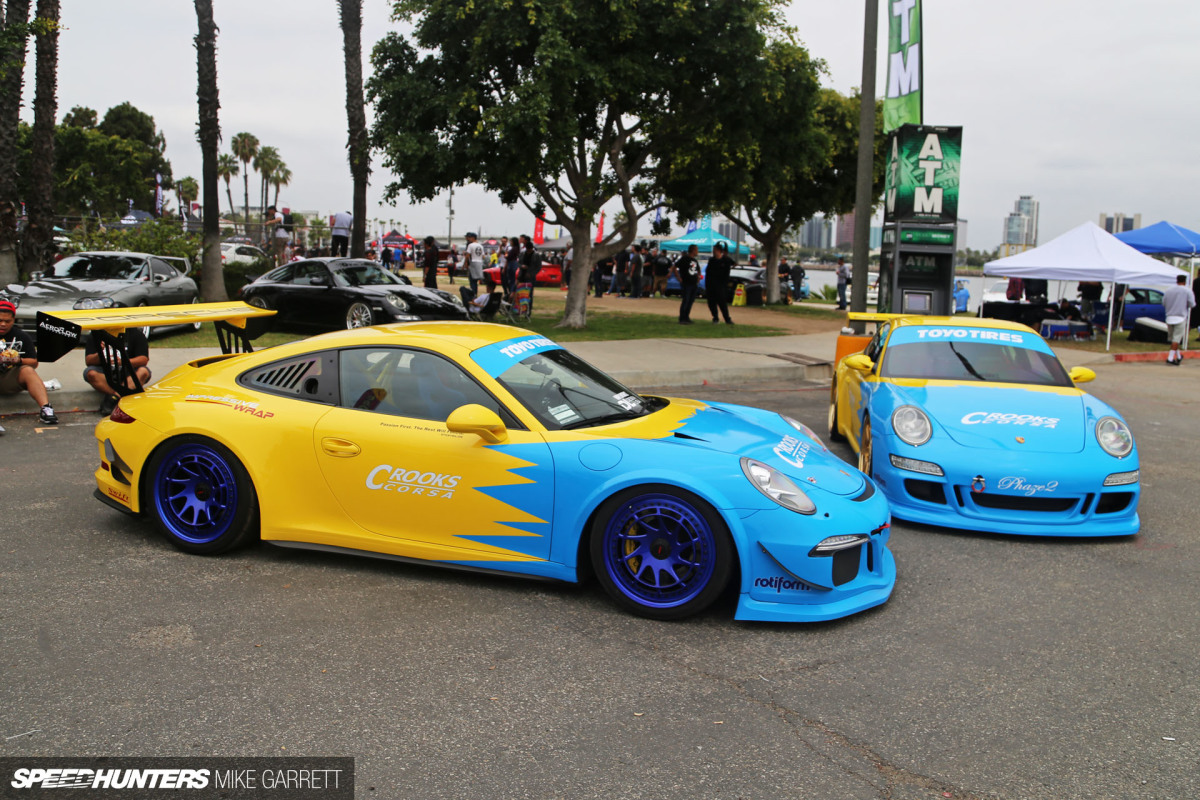 If for some reason you didn't recognize the livery, it's Spoon's well-known blue and yellow pattern – a tongue-in-cheek nod to the owners' Honda roots. Wrong and right at the same time.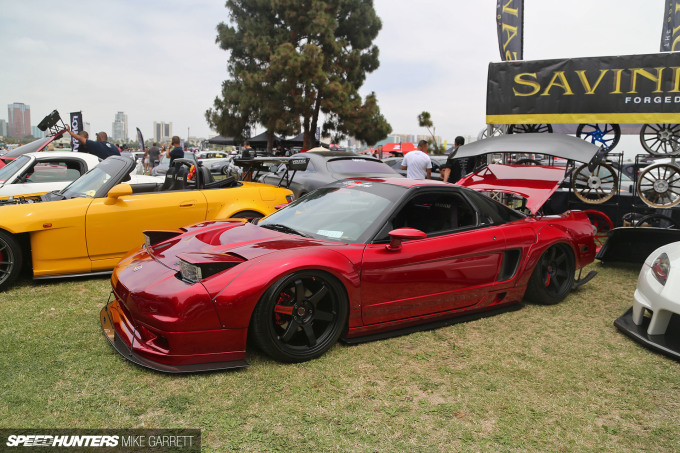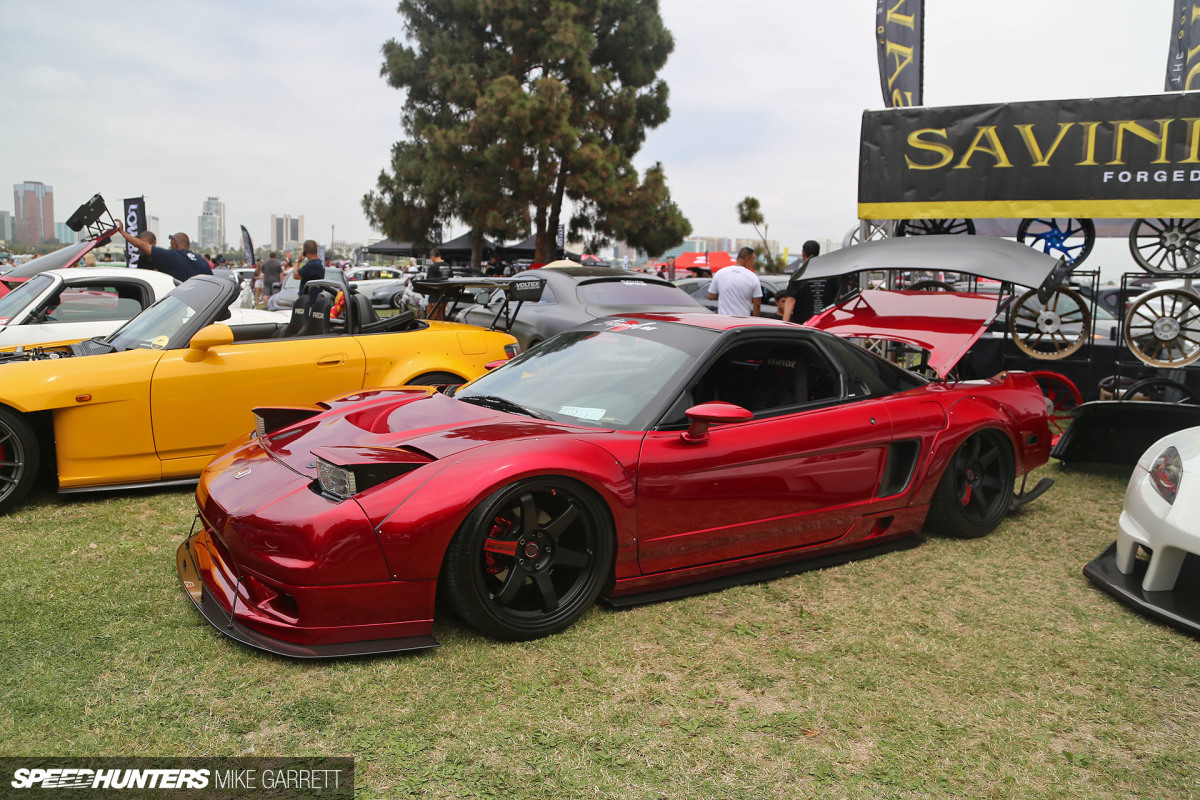 Purists don't uncover your eyes just yet, here's a first generation NSX with air suspension and candy paint. Given the rising values of these cars, I can't imagine we'll be seeing too many more builds like this in the future.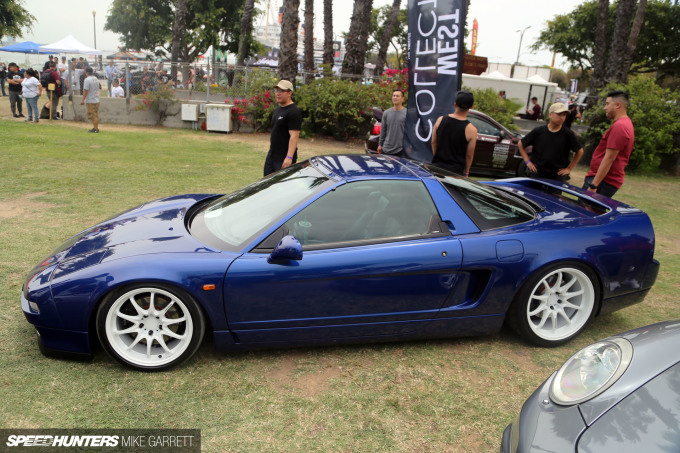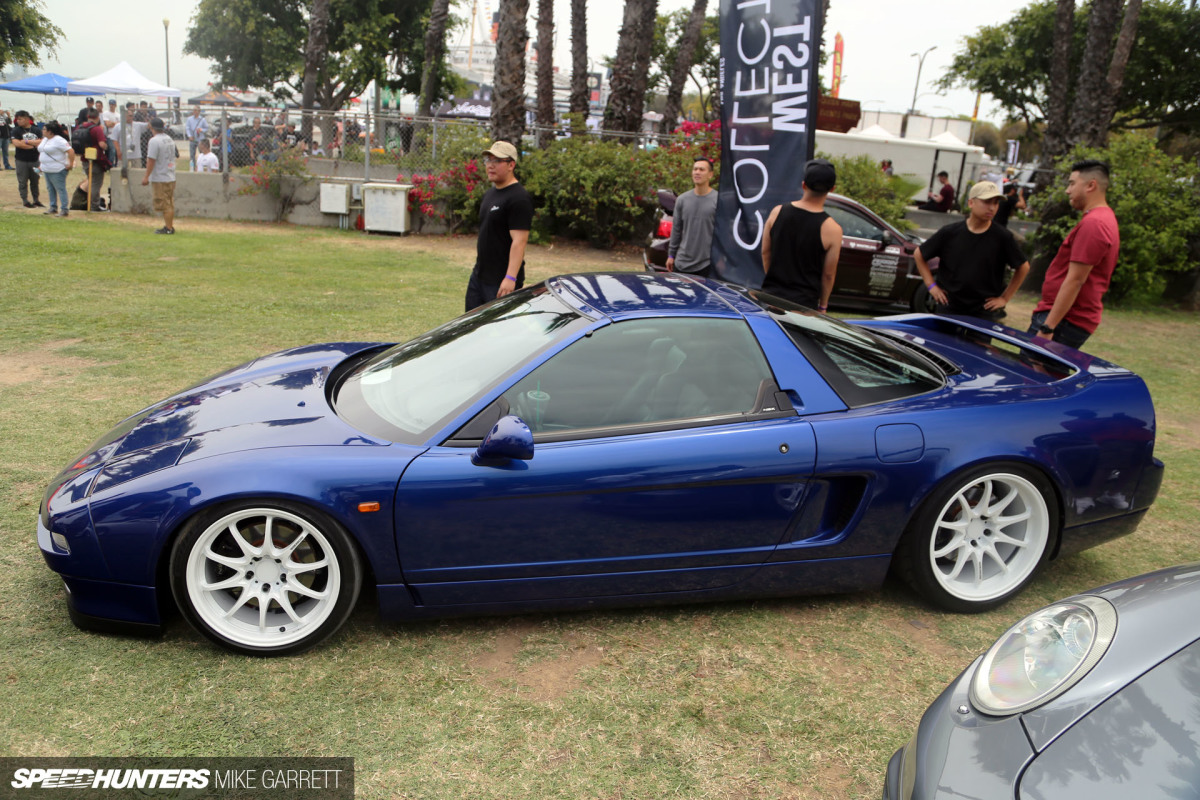 Okay, you can open your eyes now. Here's another, much simpler NSX finished in what should be a more 'agreeable' theme.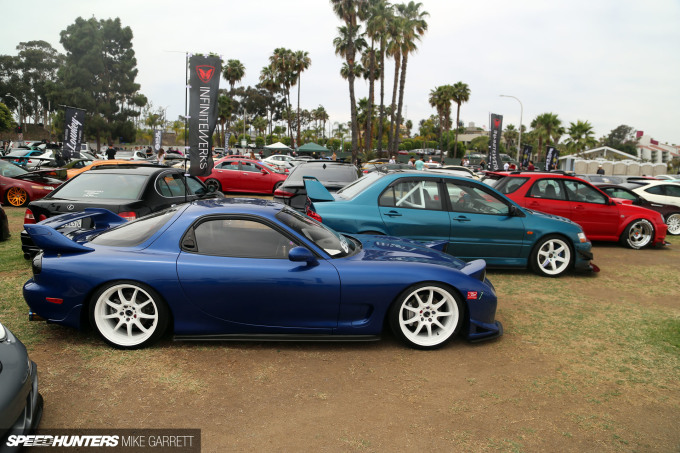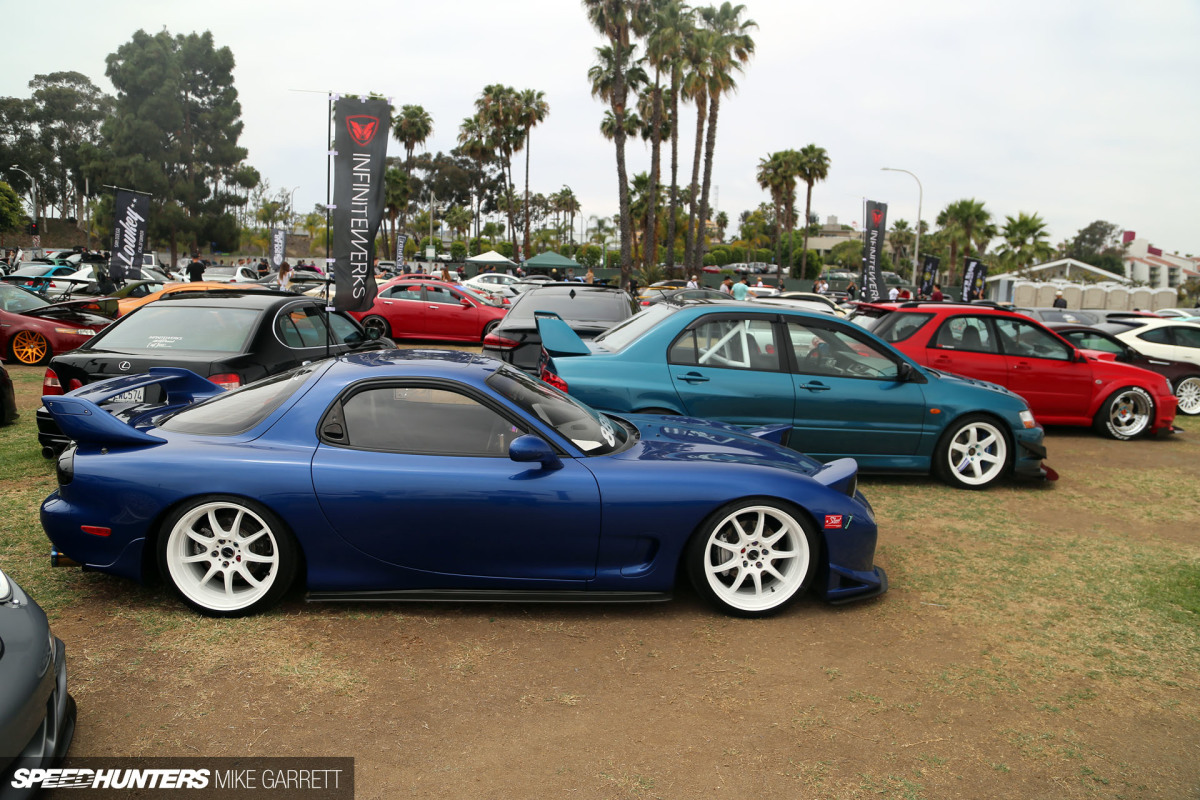 And how about an FD3S RX-7 that could easily be the NSX's perfect twin? All that's needed is a blue-over-white JZA80 Supra to complete the trio.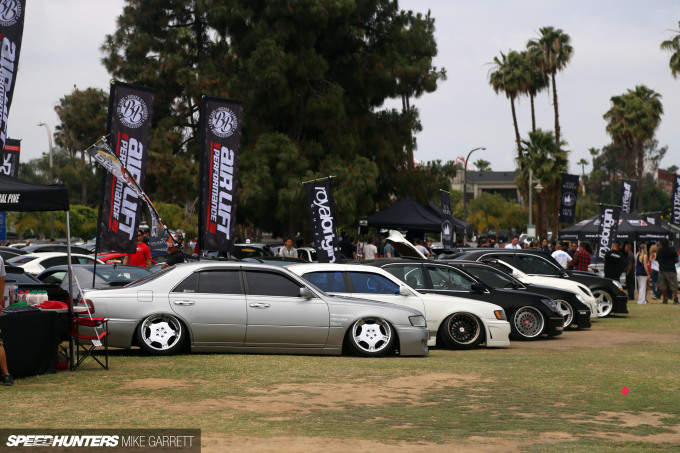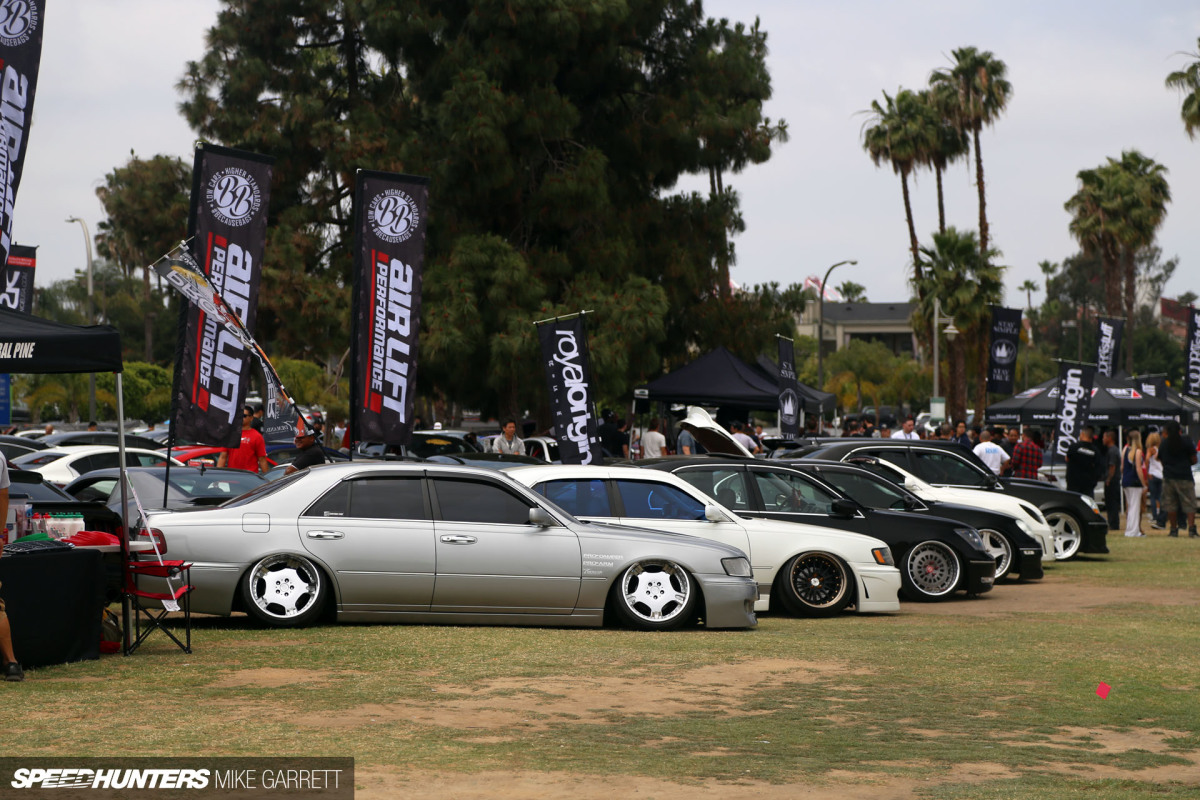 As I mentioned a moment ago, there were a lot of VIP sedans at Wekfest Long Beach, including many newer Lexus and Infiniti models wearing the latest styling parts from Japan.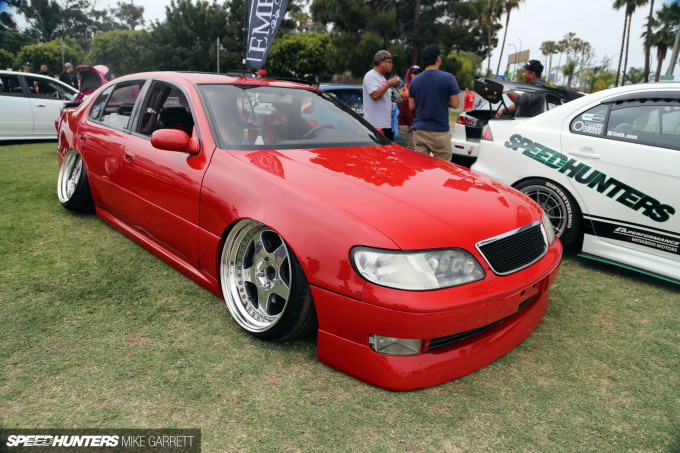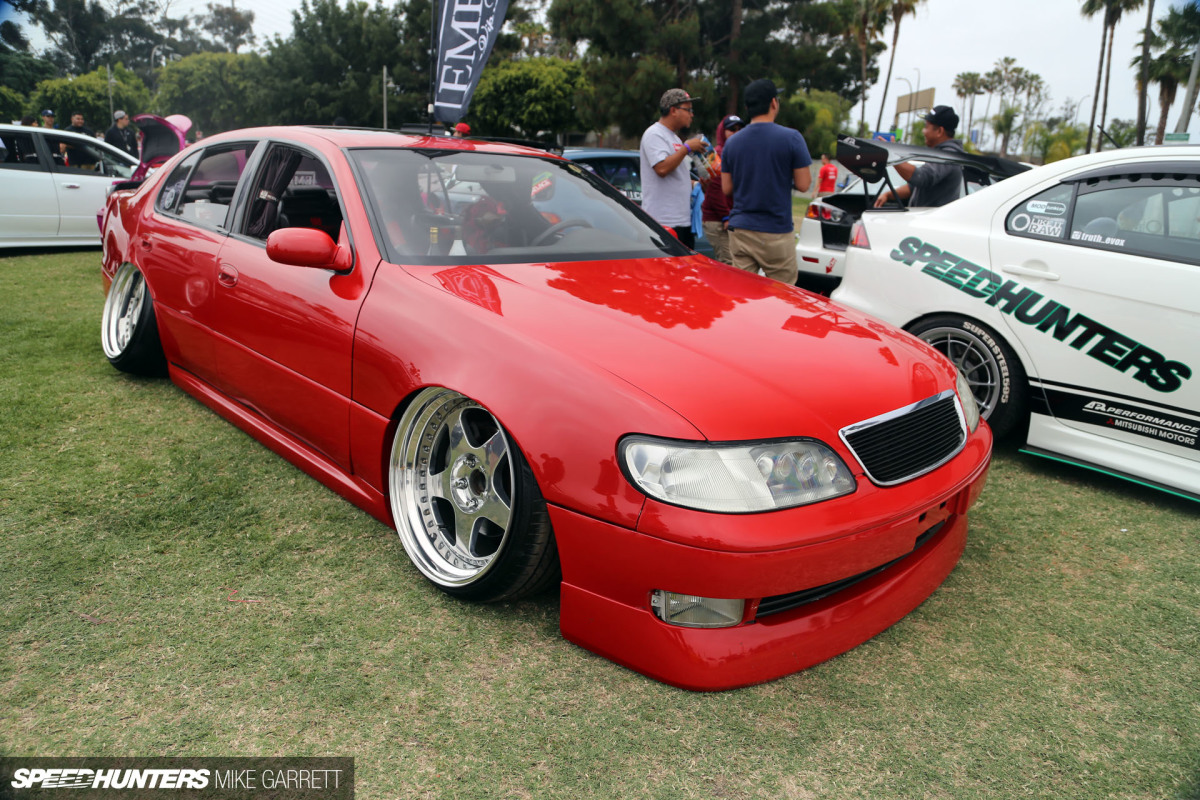 But I found myself being drawn to some of the classic VIP platforms, like this first generation Lexus GS300 finished in bright red and looking just right.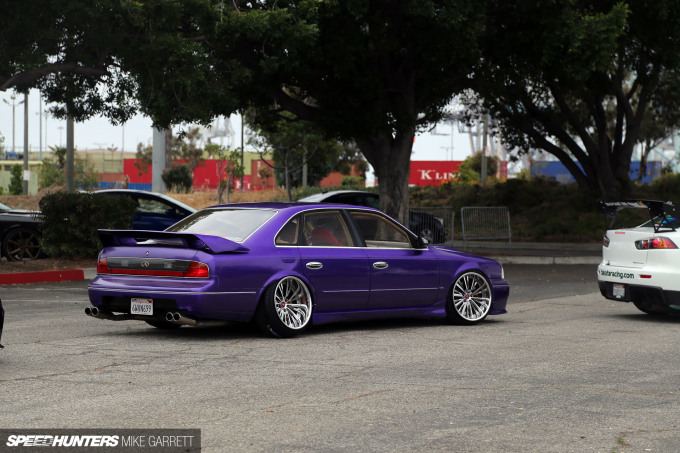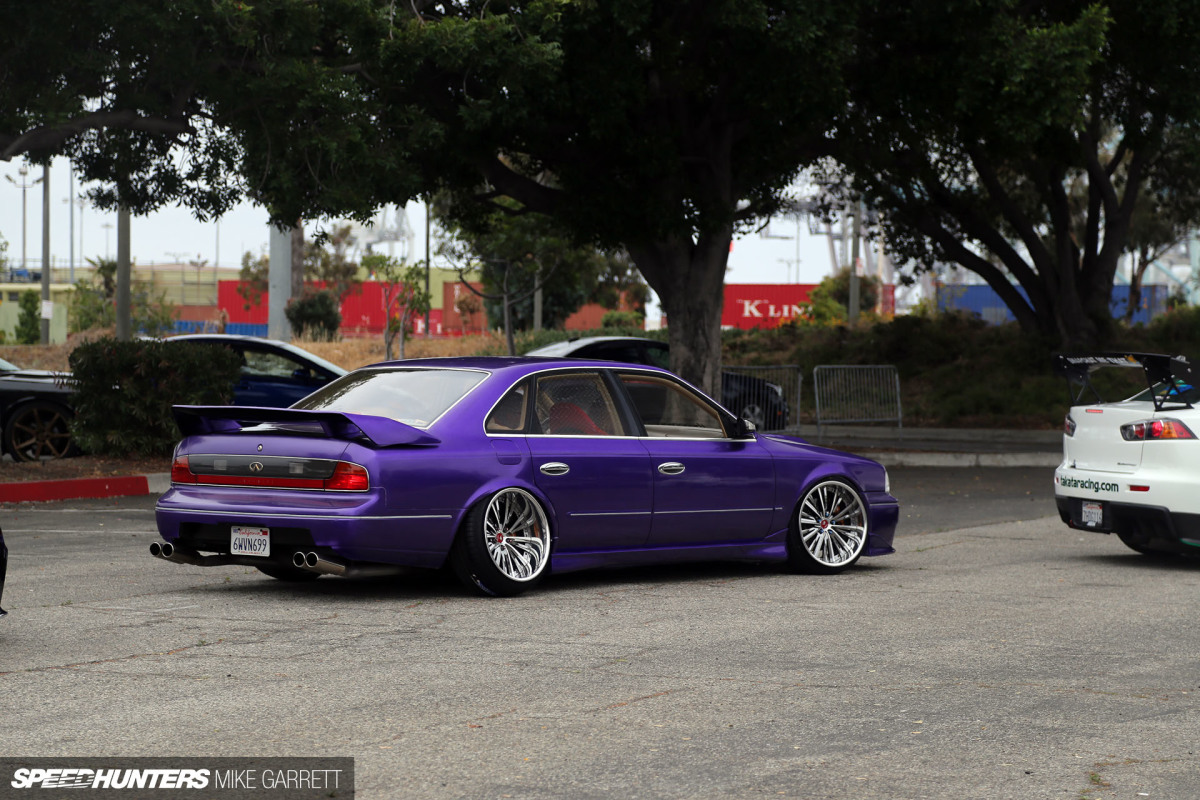 Equally cool was this wild first generation Infiniti Q45 – a groundbreaking luxury car that's now over 25 years old. Unfortunately, you don't see too many of them on the road any more.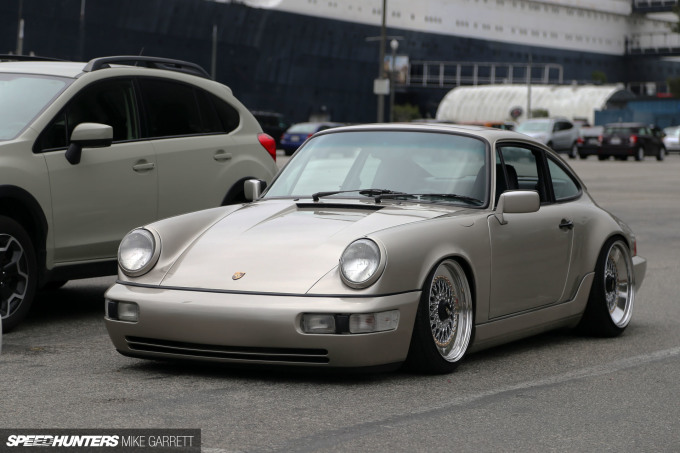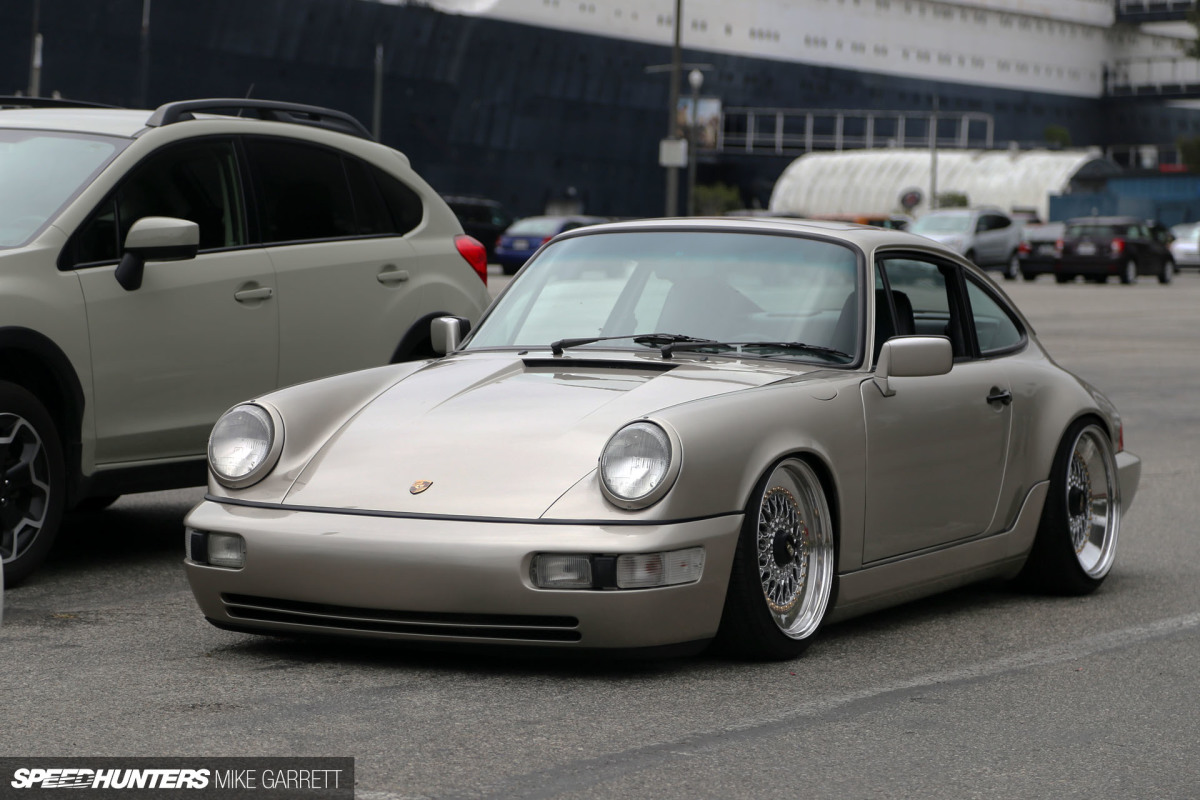 Needless to say, the parking lot offered some cool finds of its own, including this stunningly-clean Porsche 964 slammed over a set of BBS wheels.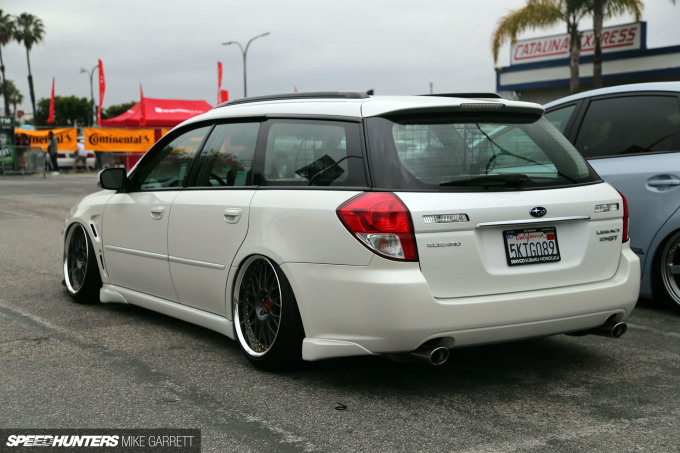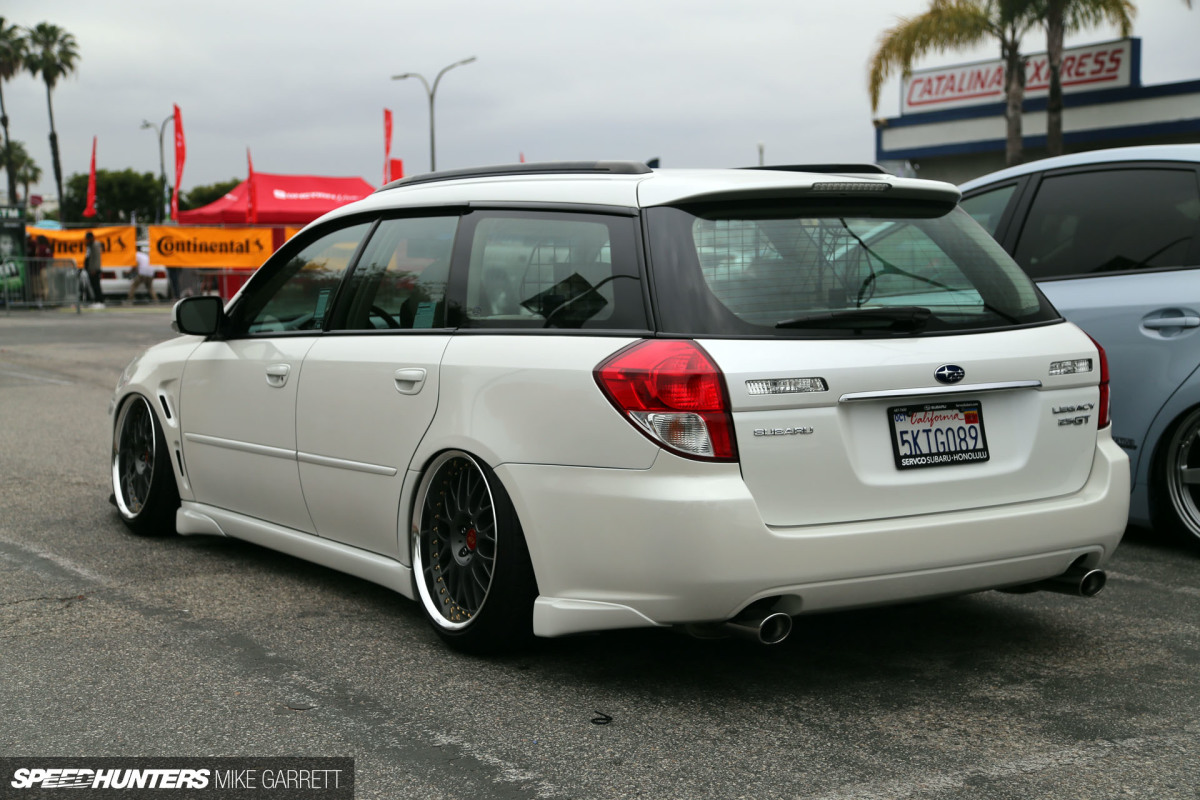 And this Subaru Legacy 2.5GT station wagon, with a body shape that I personally think has aged quite well. Future classic, anyone?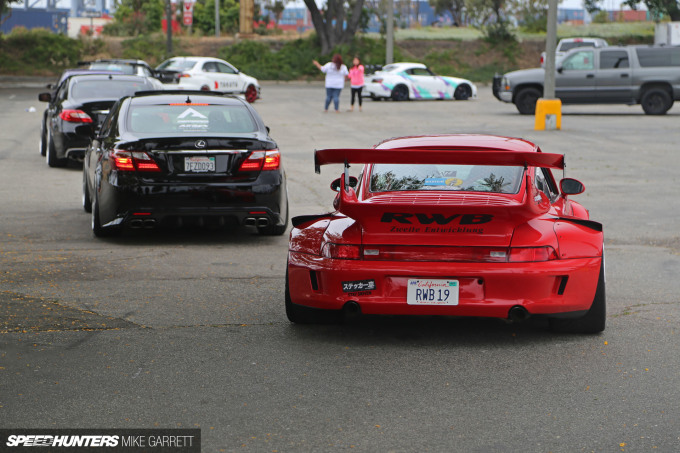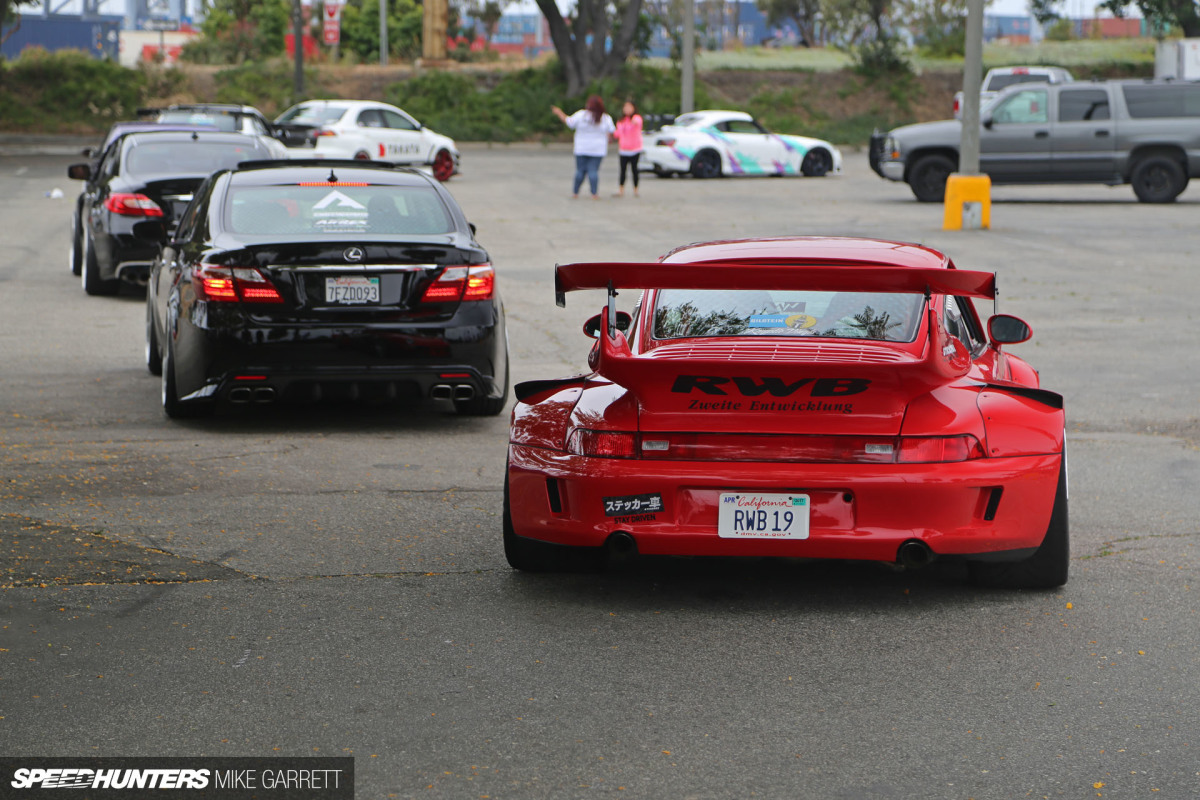 The type of car enthusiast that events like Wekfest cater to might be diverse and hard to label, but that's exactly what makes them so great.  It's just one more indicator that car culture in 2016 is alive and well.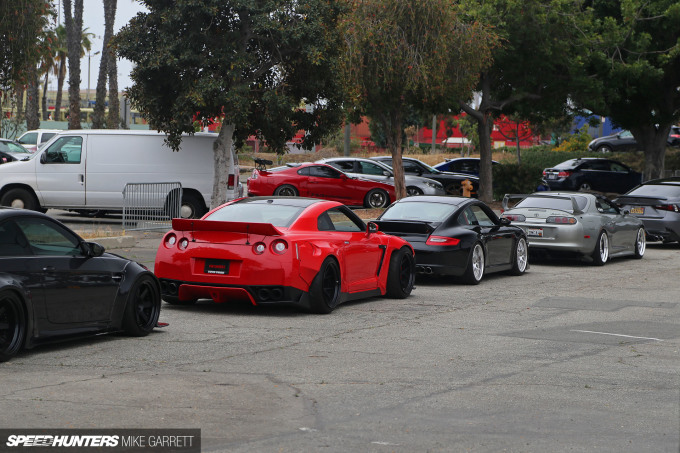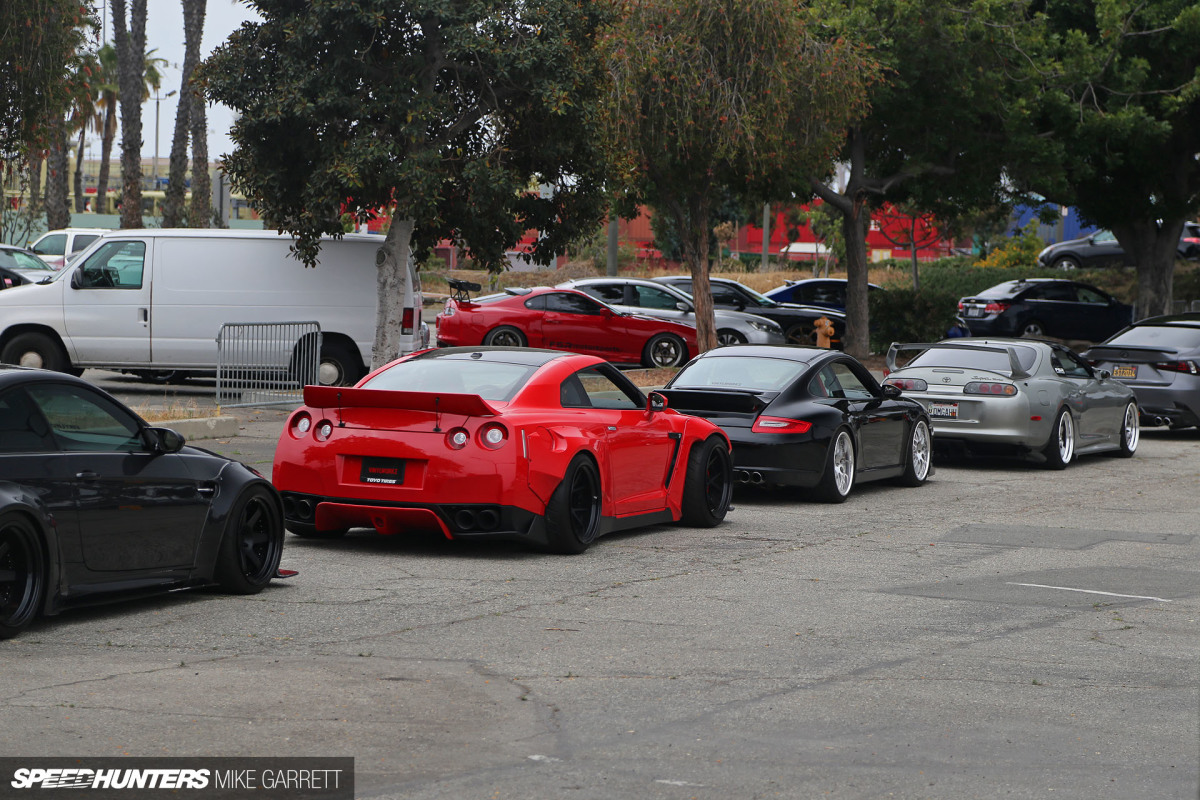 Stay tuned for more coverage from Wekfest Long Beach, including spotlights on some of the most notable cars from this year's event.
Mike Garrett
Instagram: japanifornia
mike@speedhunters.com
Cutting Room Floor