Minimalism is the hardest approach one can take when building a car. Think about it for a moment… Anyone can strip a chassis down to its bare metal and rebuild it up using the finest parts and components available, but it takes a properly thought out plan of attack to transform the look of a car with only minimal additions.
To then have that car stop you in your tracks as you are walking through a show with 1200 cars present, truly emphasises the quality of its execution.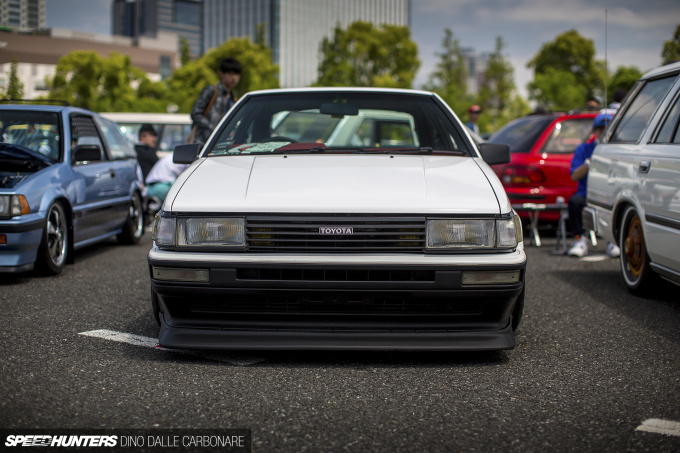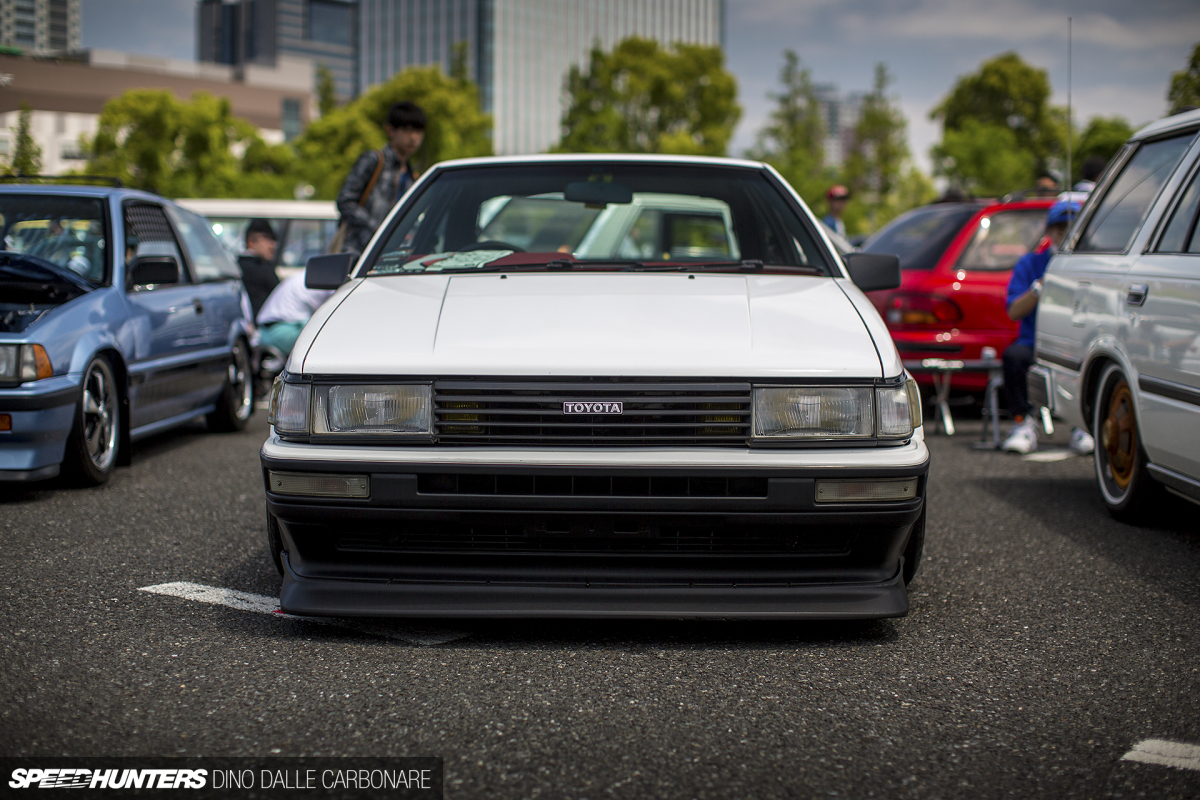 And that's exactly what this AE86 Corolla Levin managed to do at last weekend's Mooneyes Street Car Nationals in Odaiba.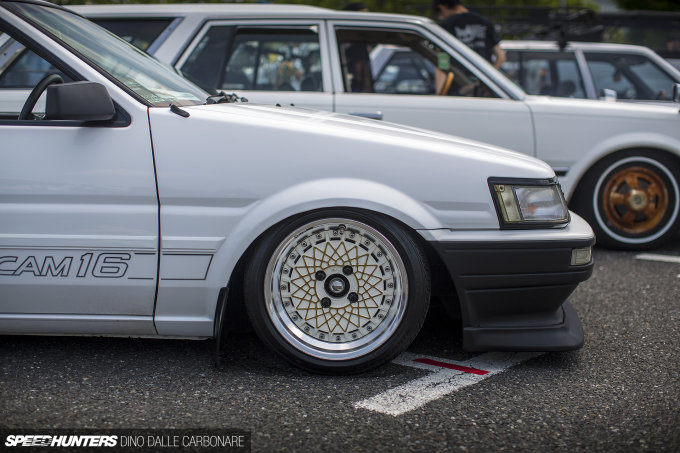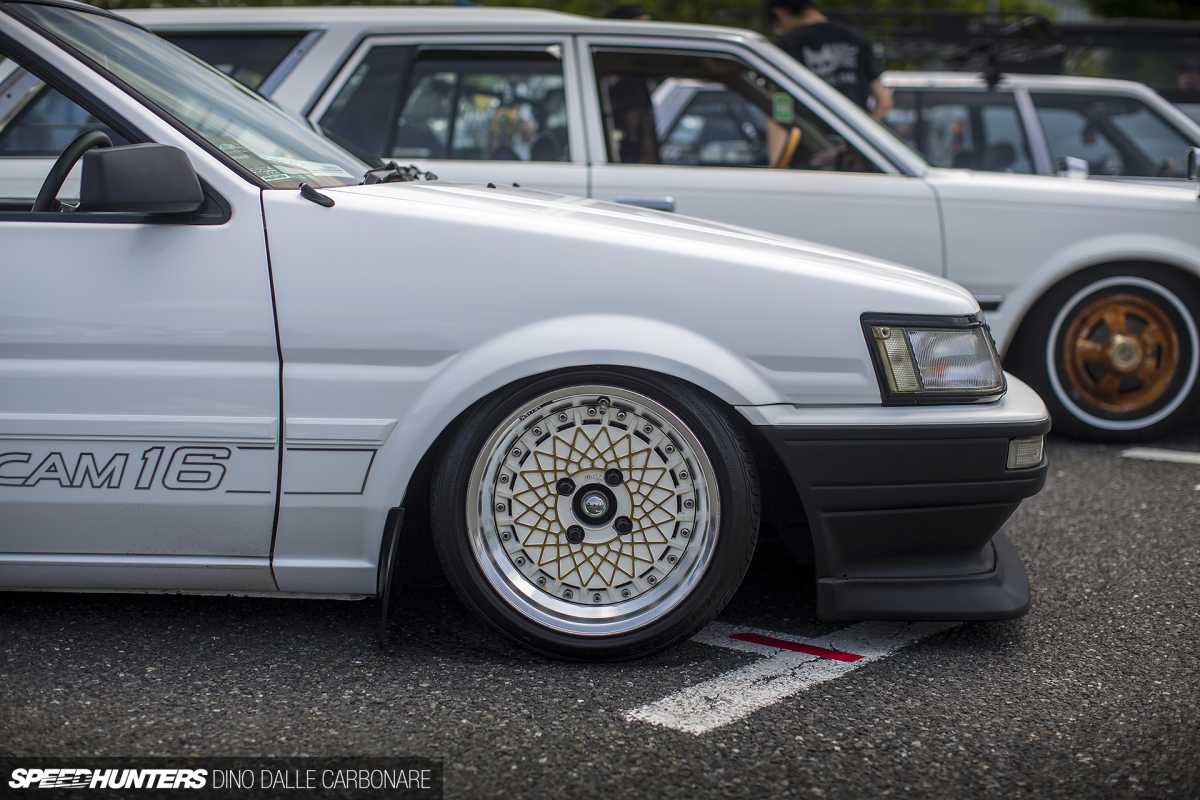 The simple, unmolested white exterior with subtle USDM details stood out even more due to the choice of rare Japanese vintage rims and a generous static drop.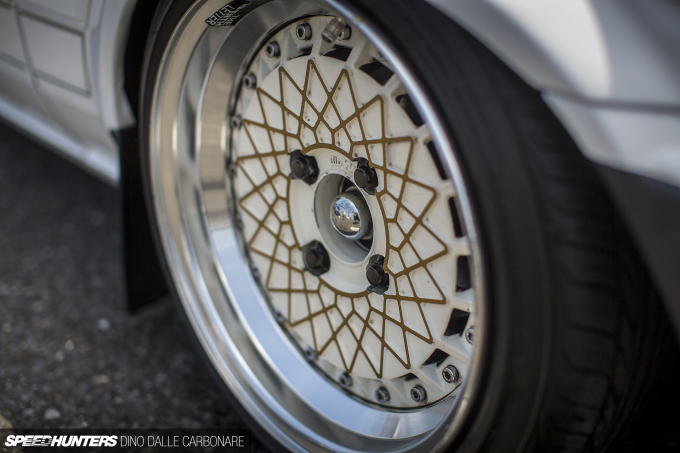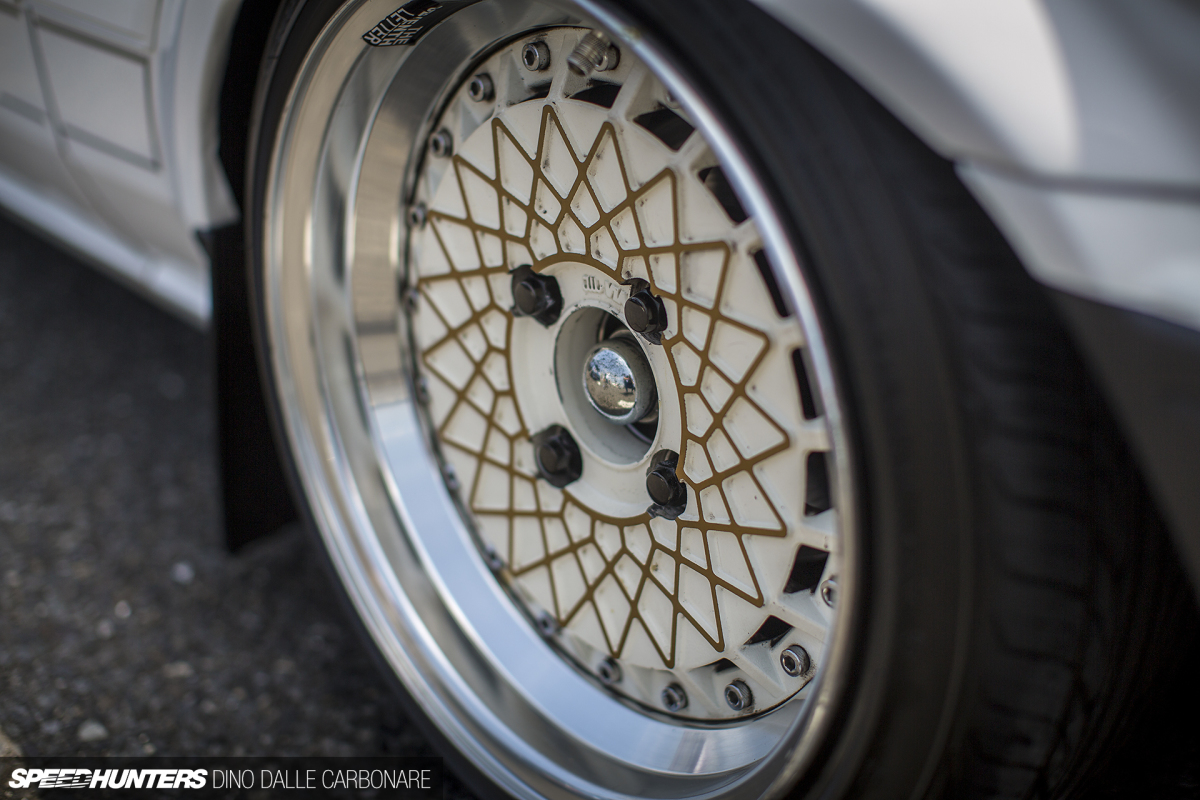 The obvious BBS inspiration is there with the mesh-pattern center section, but these 15-inch rims are actually Galbola MD-IIs made back in 1983 by Sanko Kinzoku. The white and gold colour combo is a superb match for this particular AE86's exterior.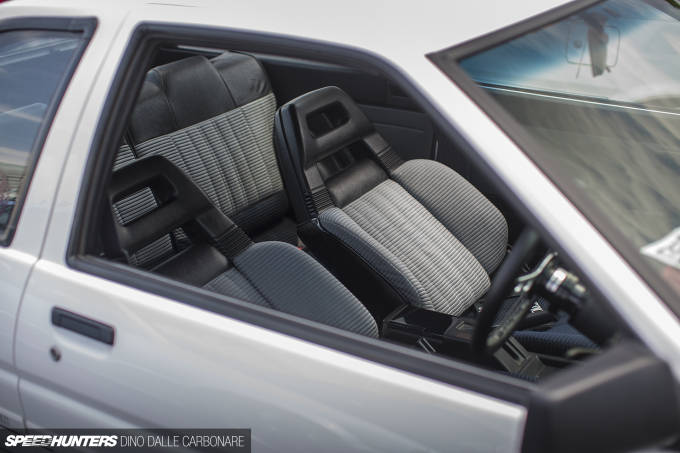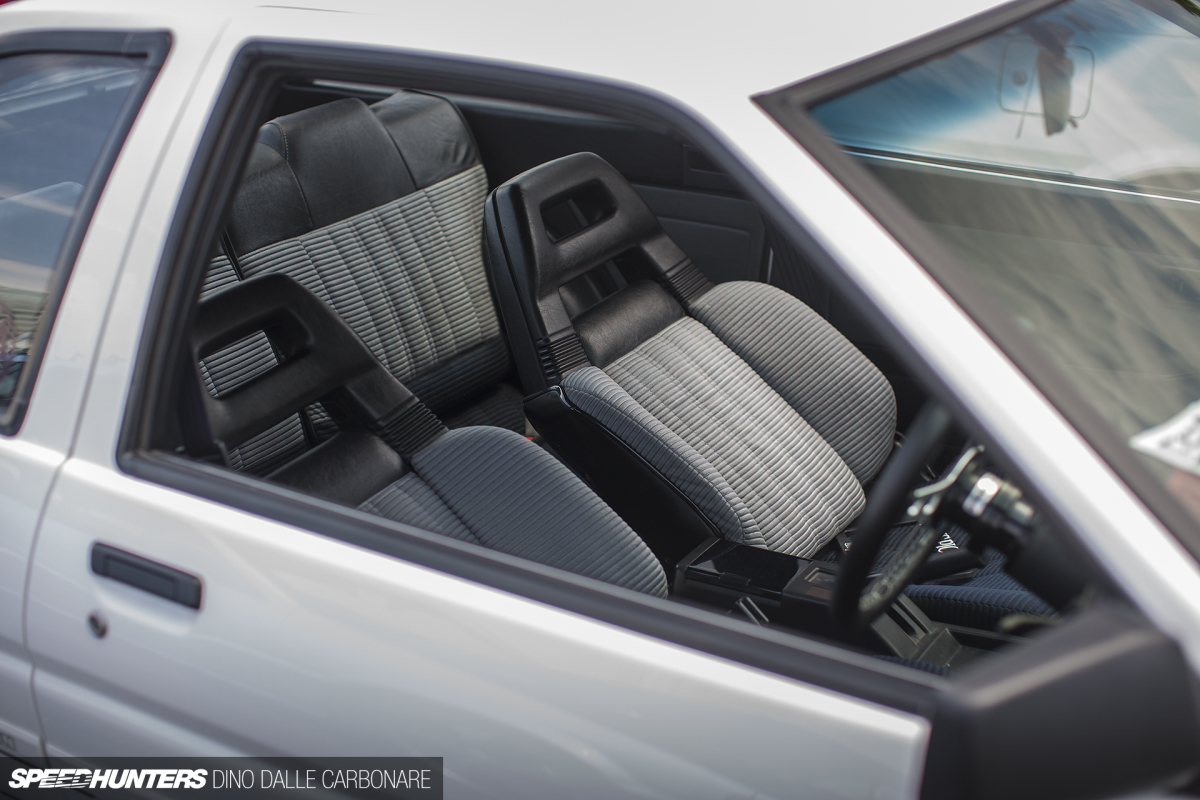 Simplicity spans to the interior where the stock front seats and rear bench are still in their place 30 years on; quite a surprise considering that these things are usually the first to go in the pursuit of weight reduction and performance improvement.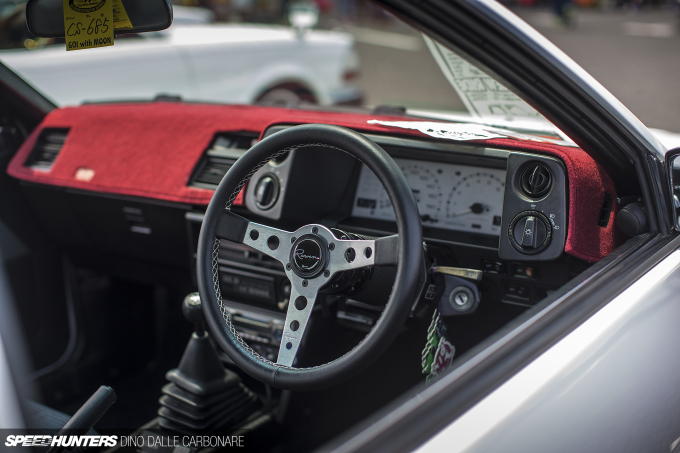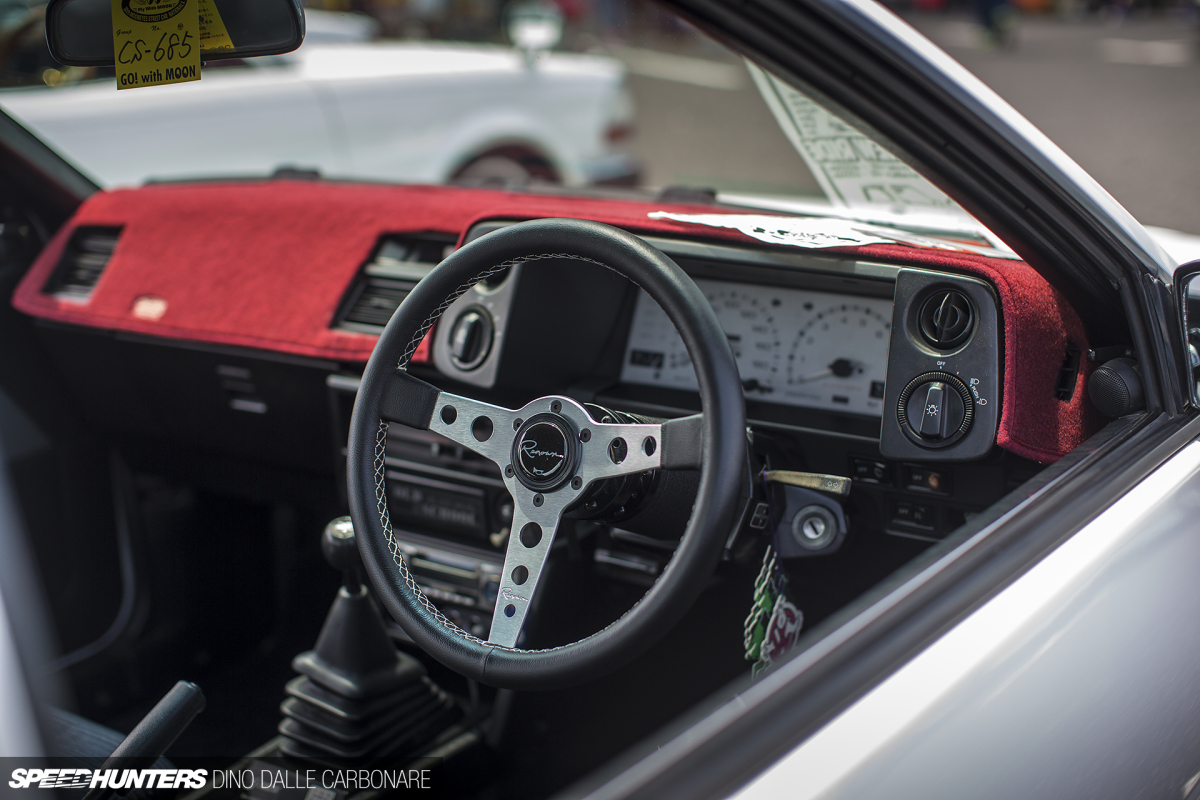 A retro-style Renown steering wheel is one of only a couple of interior modifications.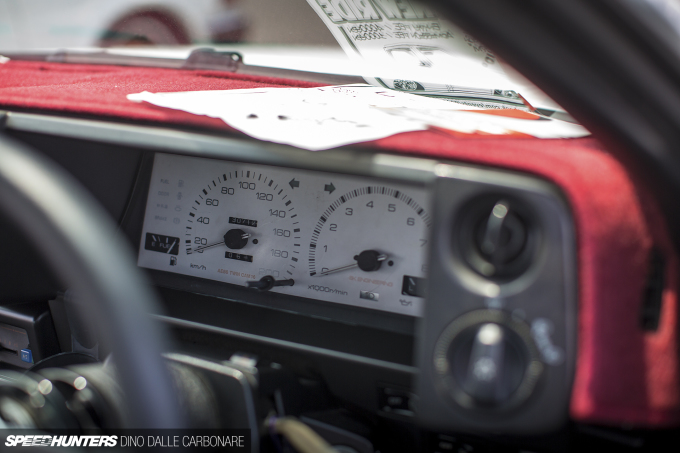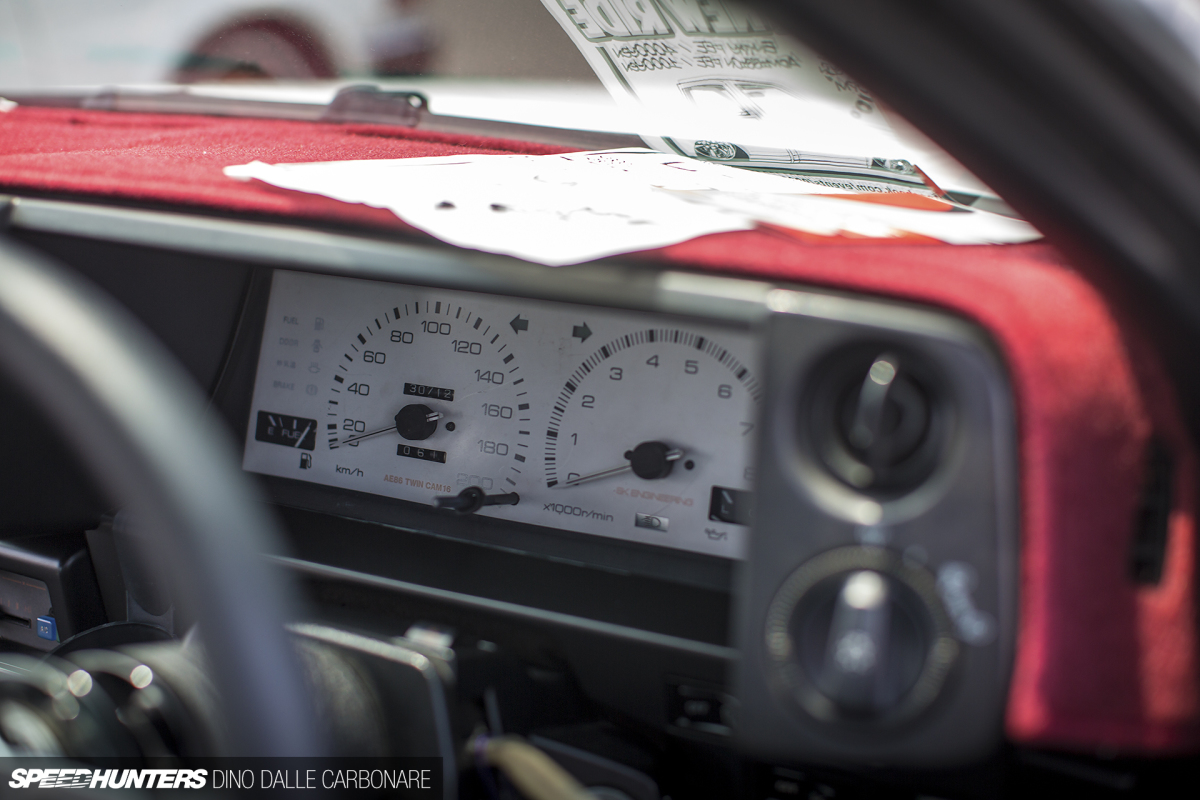 You'll notice that the instrument panel has been tied into the whole white theme of the exterior; it's a simple but effective touch that a lot of onlookers were appreciating during the few minutes I spent taking the car and its details in.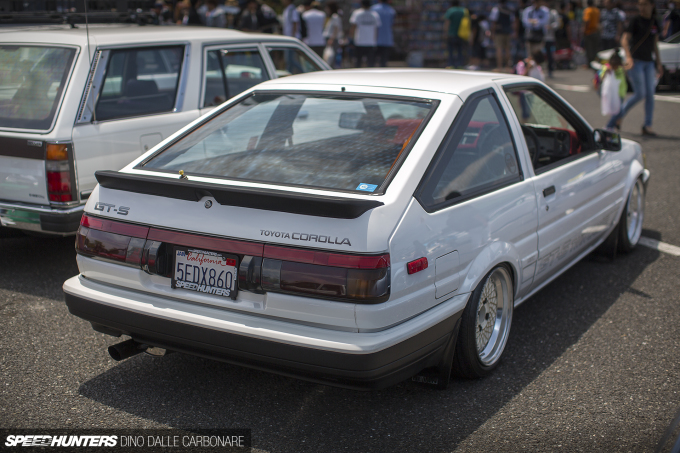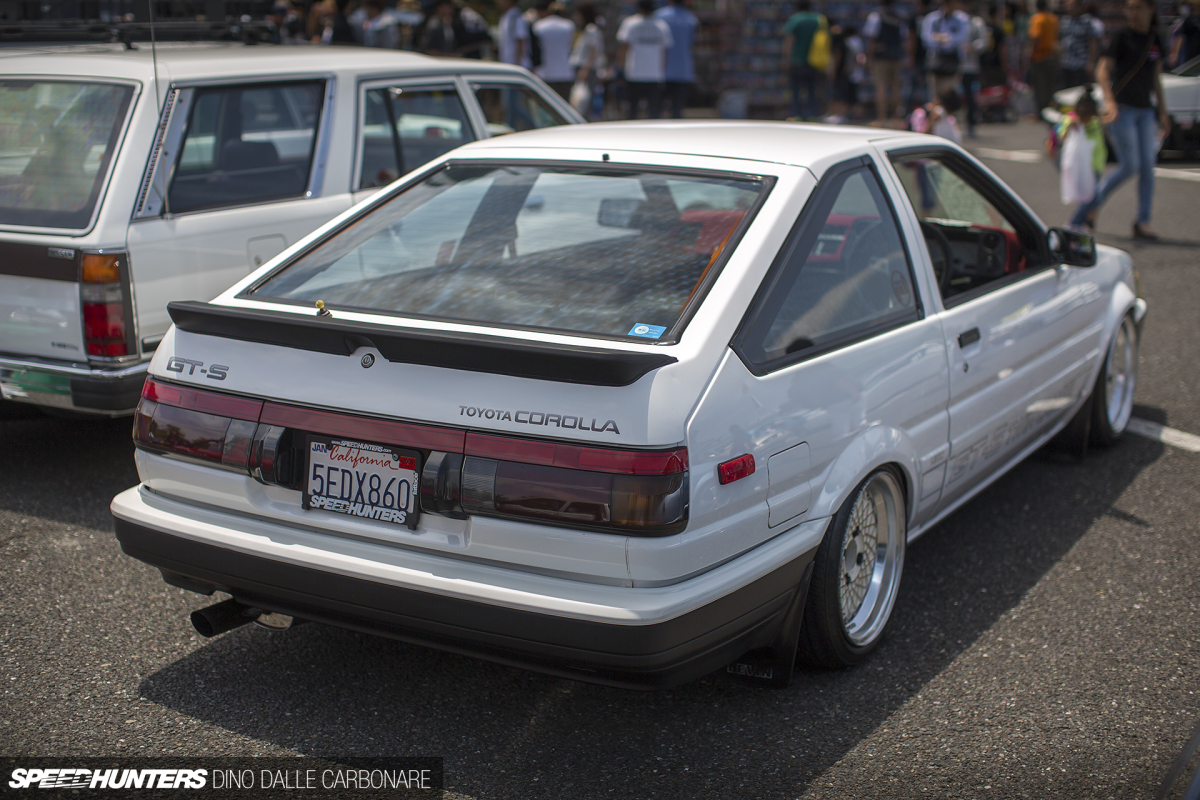 It's a pity I never got to chat to the owner – I was left quite curious as to what's been done to the factory-fitted 4A-GE under the bonnet. Who knows for now, but I definitely want to extend a virtual fist-bump to him for running a Speedhunters license plate frame!
Dino Dalle Carbonare
Instagram: speedhunters_dino
dino@speedhunters.com