An LA Icon
If you love cars and are looking to get some automotive-related fun in with your travel plans, there are few better places to visit than Los Angeles. From its world famous cruise nights and car shows, to the amazing museums and driving roads – the place is a paradise for gear-heads.
And I've just found one more spot to add to the list of great LA car destinations.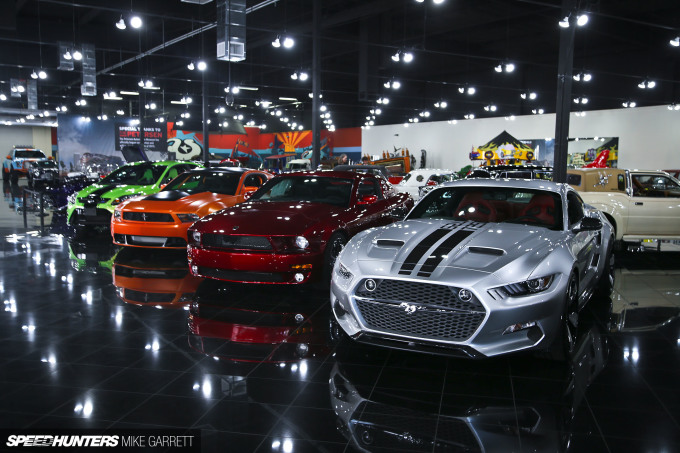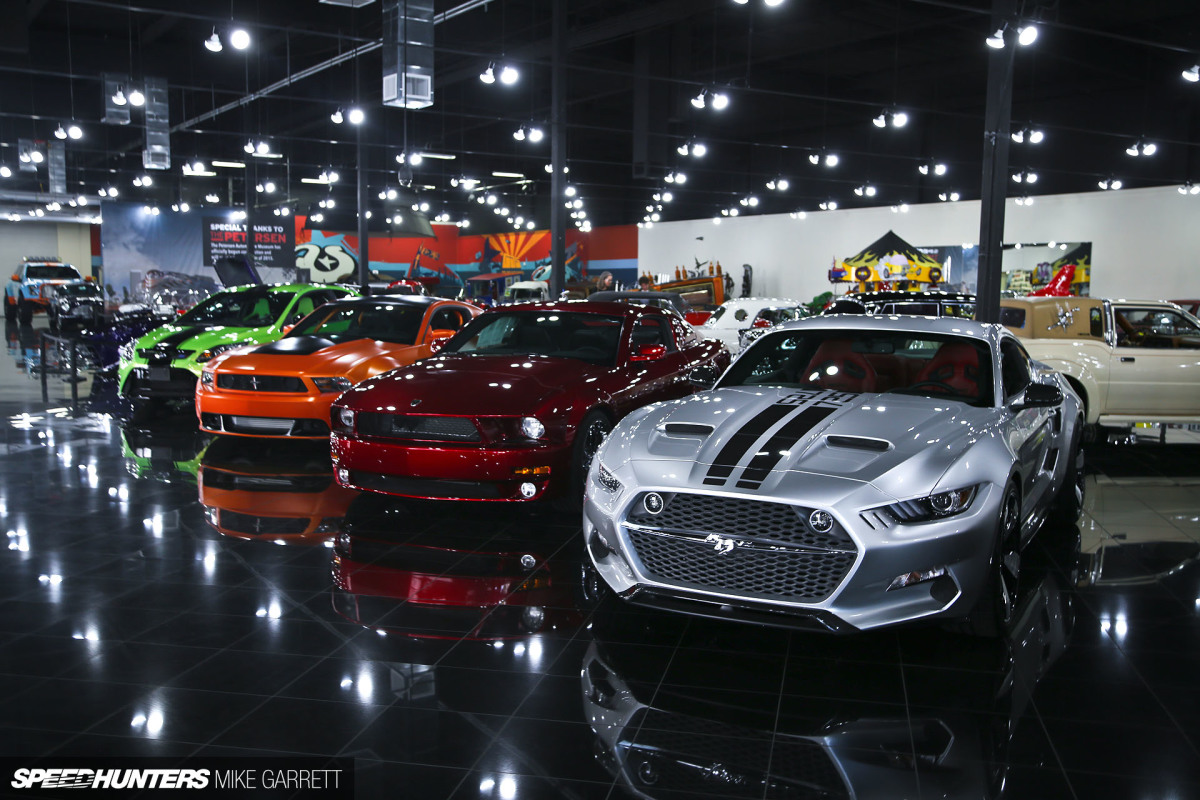 I'm talking about the Galpin Auto Sports collection located on Roscoe Boulevard in Van Nuys, which I had the pleasure to check out for myself a few weeks ago.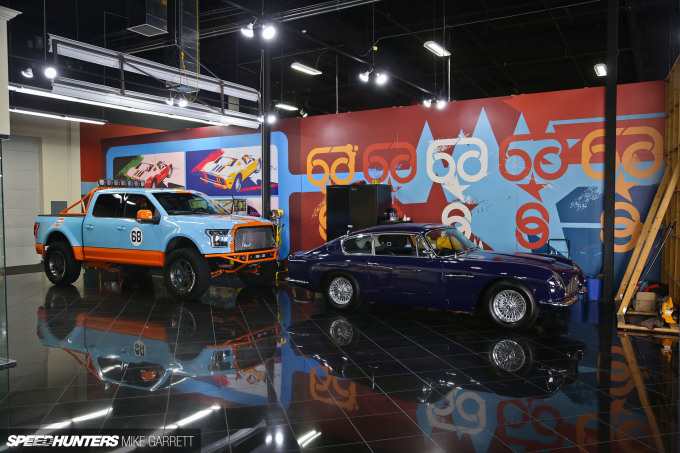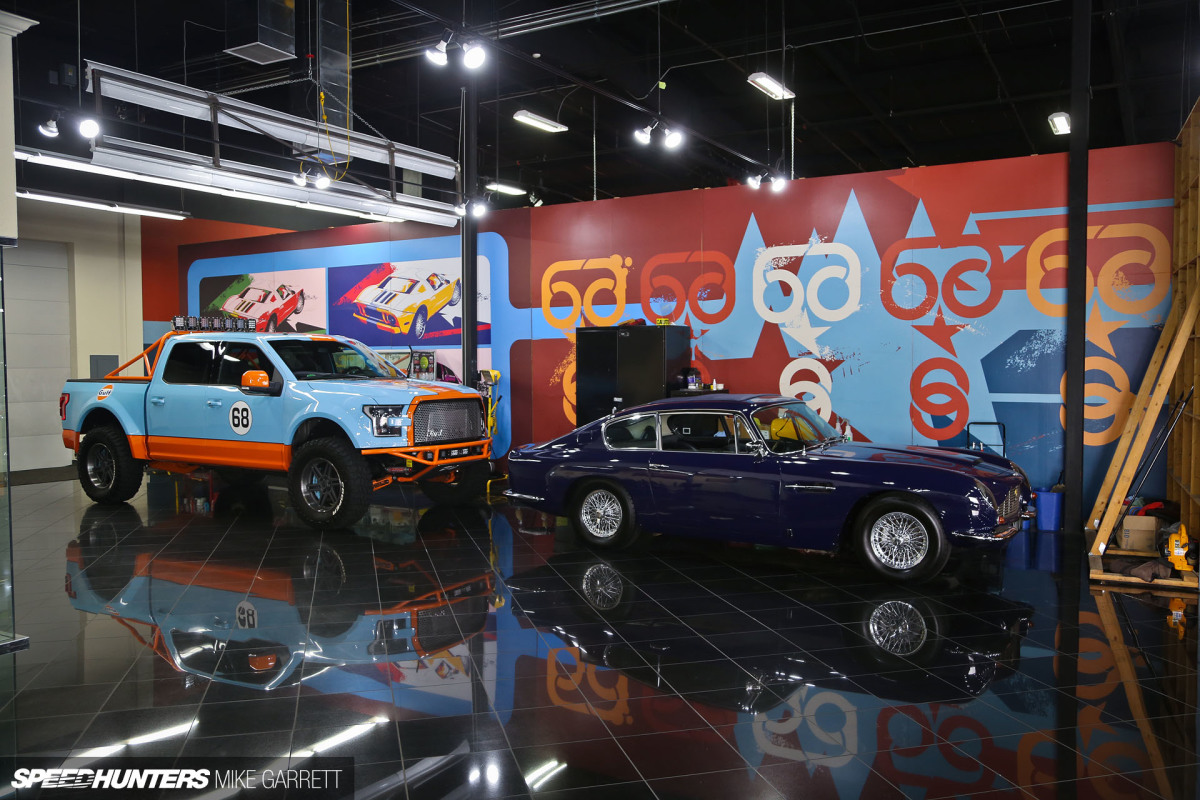 Having seen some of the GAS custom creations and historic race cars at various events over the years, I was long overdue for a visit to the Galpin HQ.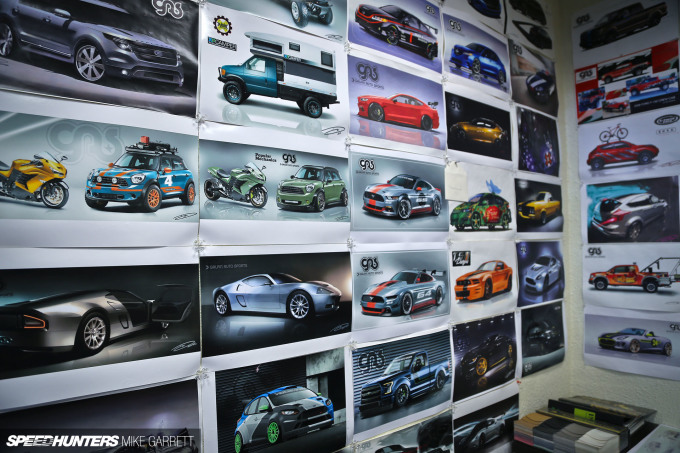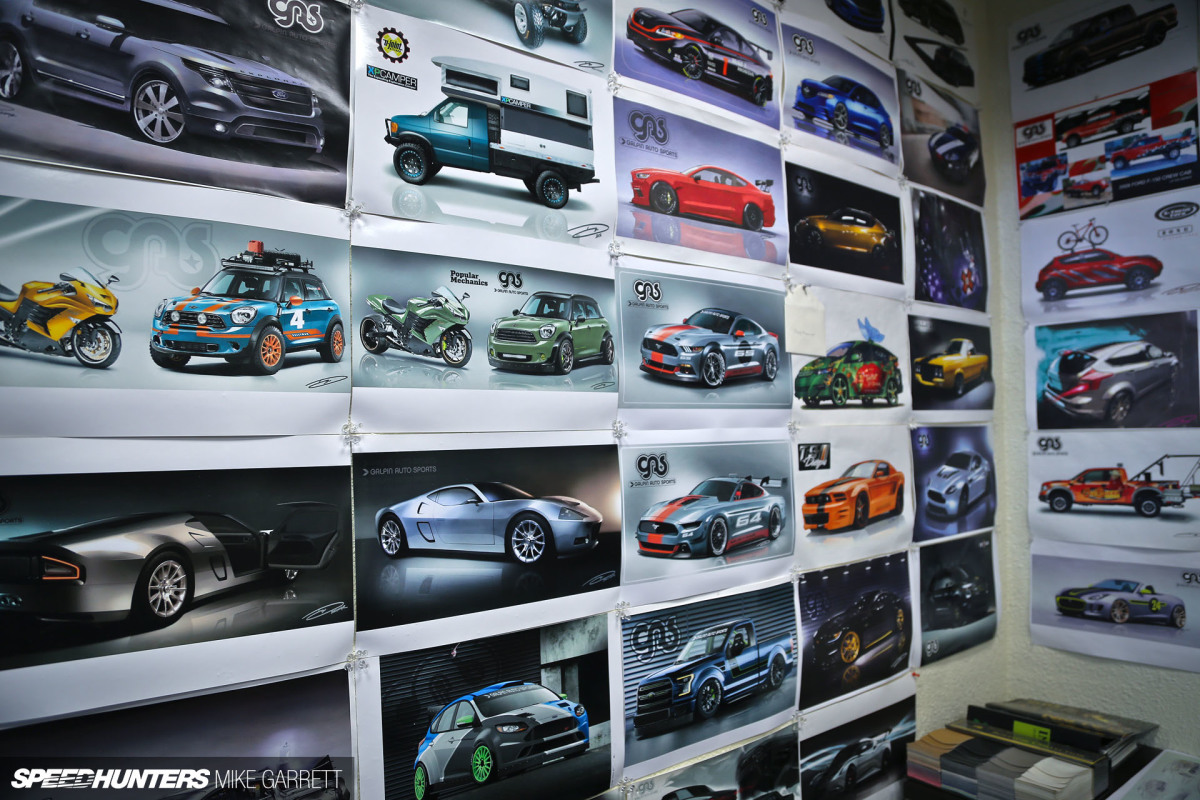 Upon arriving at the sprawling facility I was greeted by Doug Breuninger, a long-time social media contact and the in-house designer at GAS.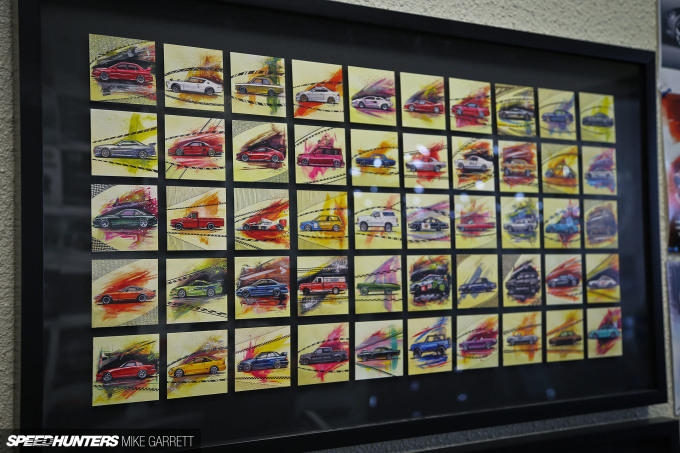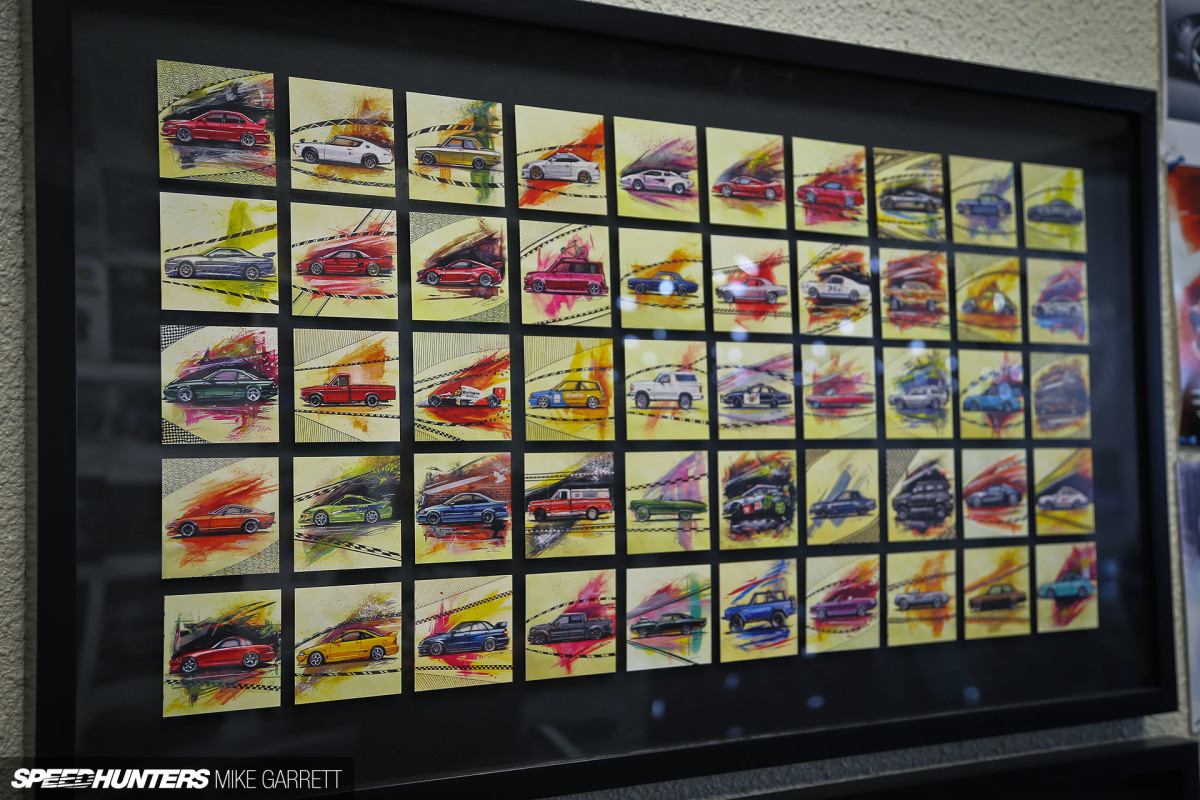 The Art Center graduate has penned designs for many the one-off GAS builds in recent years and is as hard core a car enthusiast as you'll find. In his spare time, Doug also does these amazing hand-drawn Post-it note illustrations which he has proudly displayed in his office.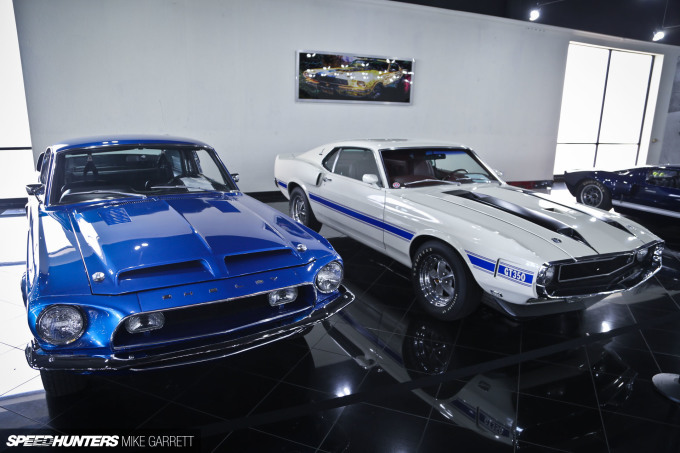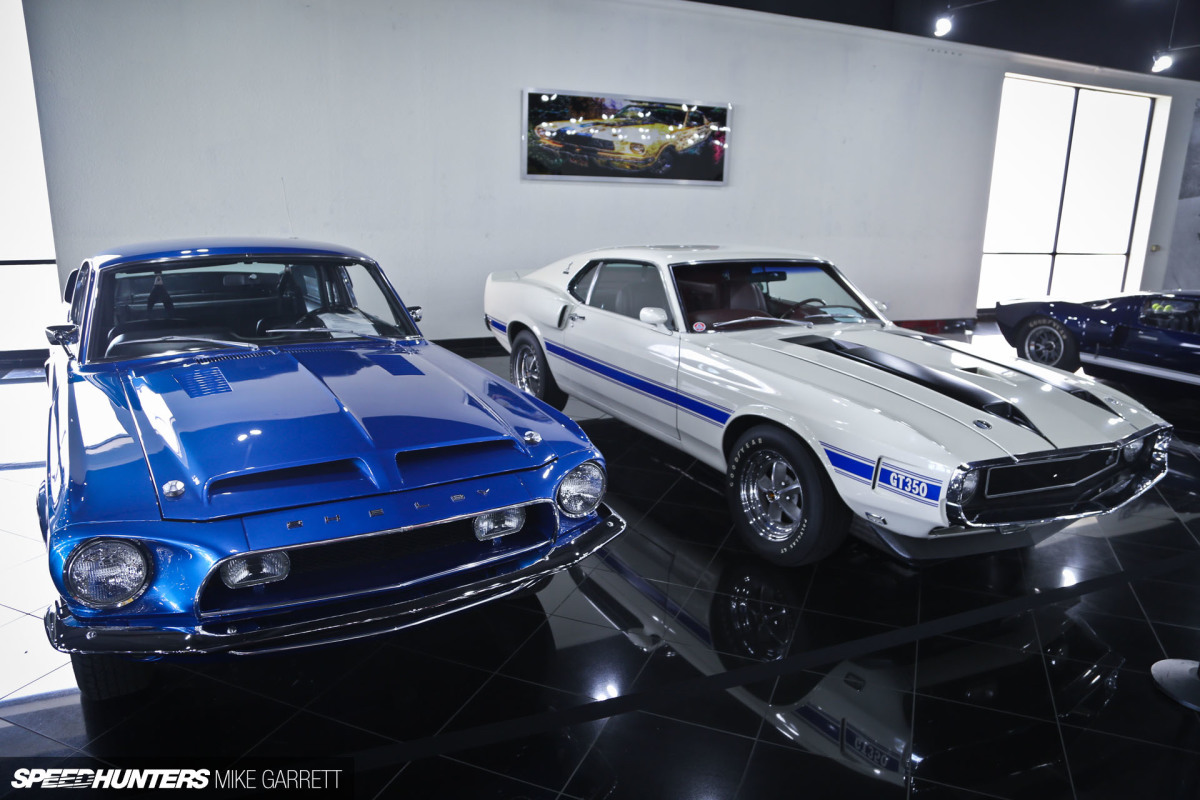 After chatting with Doug for a little bit, it was time to take a look around the spotless display space which houses dozens of classics, racing machines, historic show cars and one-off custom creations.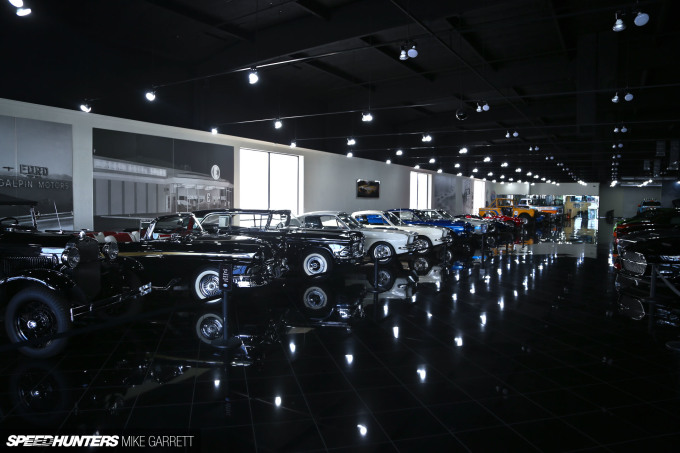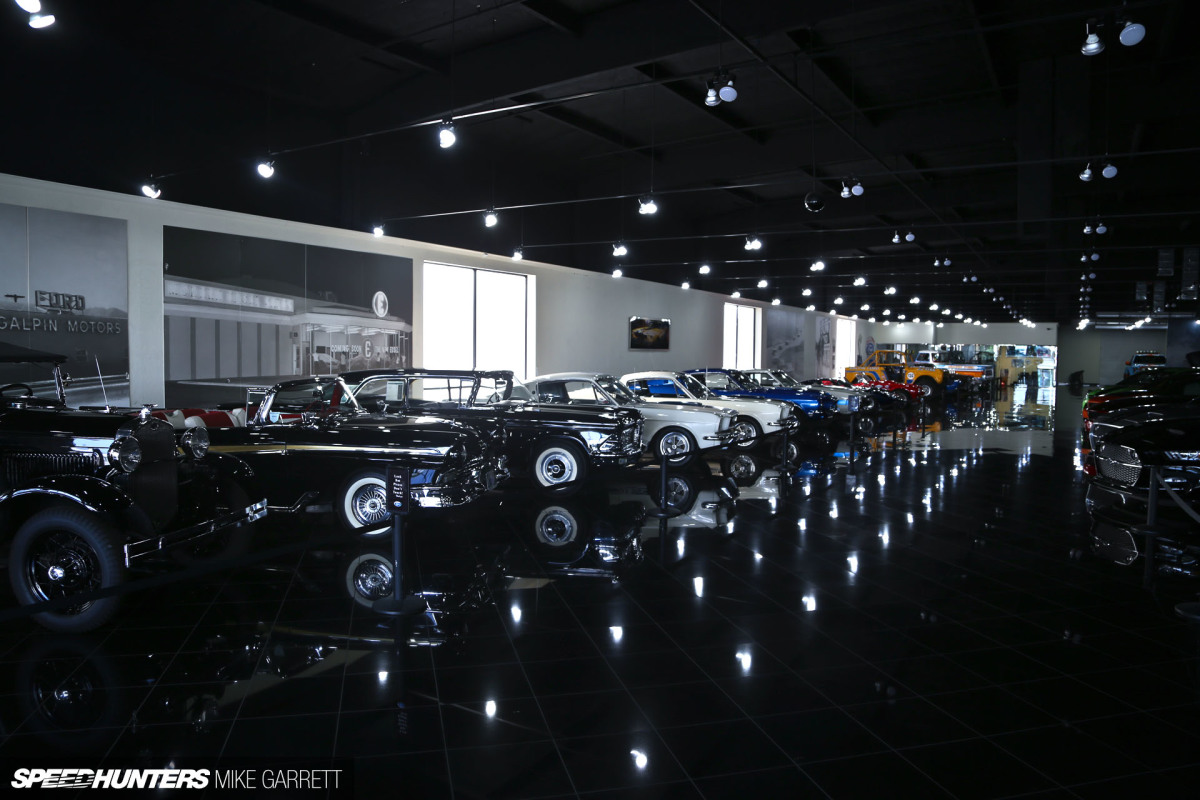 If you live in Southern California, then you've likely heard of Galpin Ford; the San Fernando dealership has been selling cars since the 1940s. But Galpin is about so much more than that.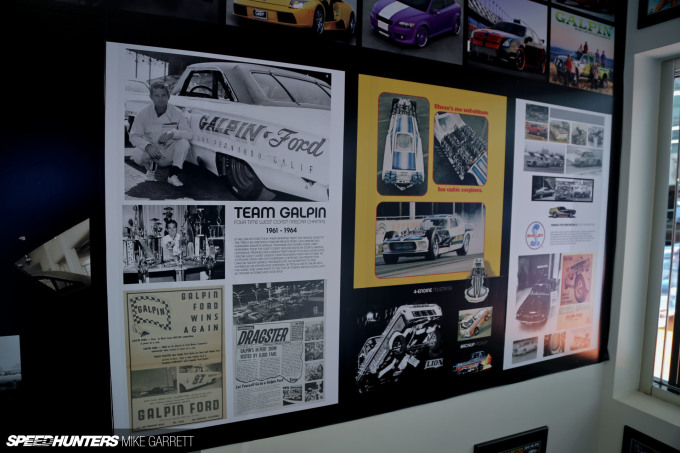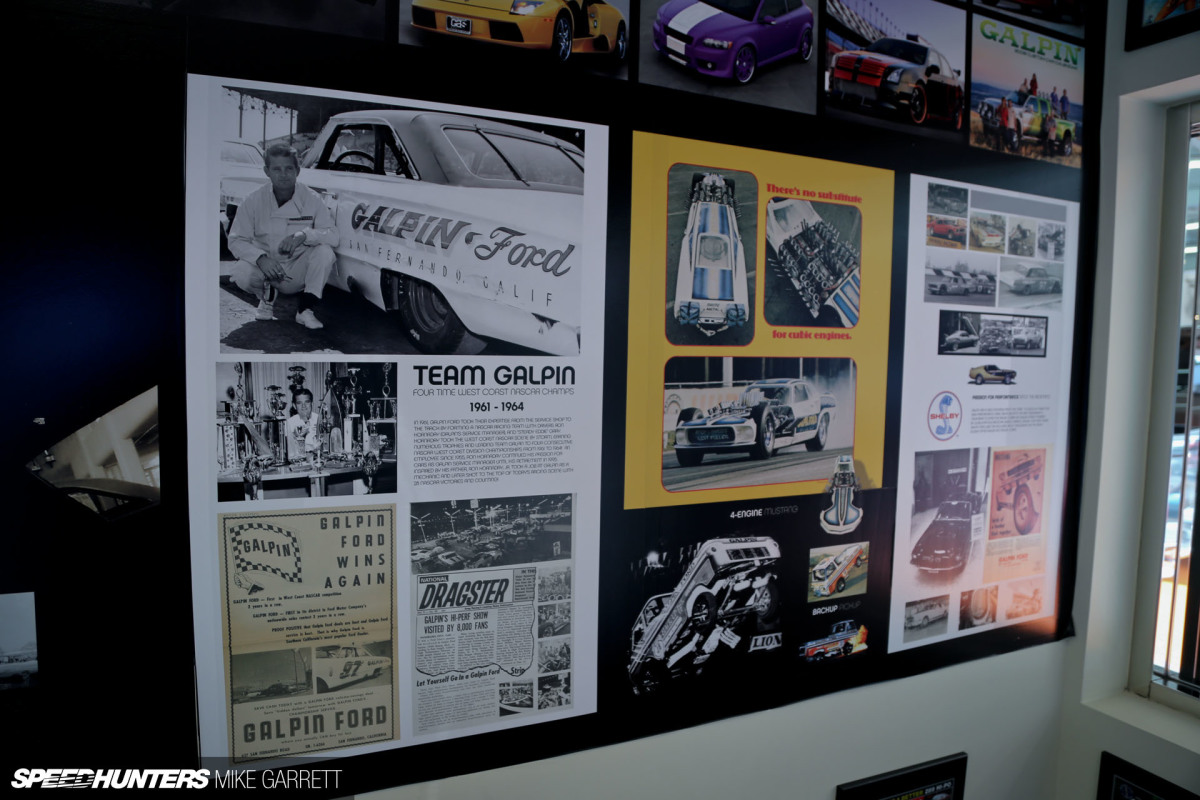 For decades, Galpin has been modifying Fords and other cars in every way imaginable. The collection of vehicles inside the showroom not only speaks to Galpin's long history in the SoCal auto scene, but to the brand's deep ties with car culture in general.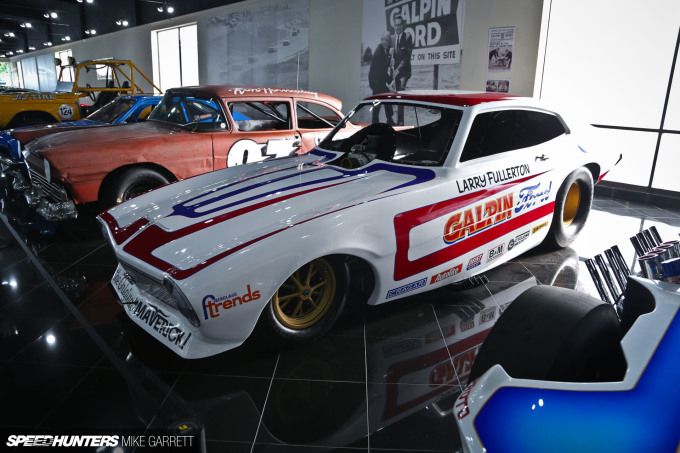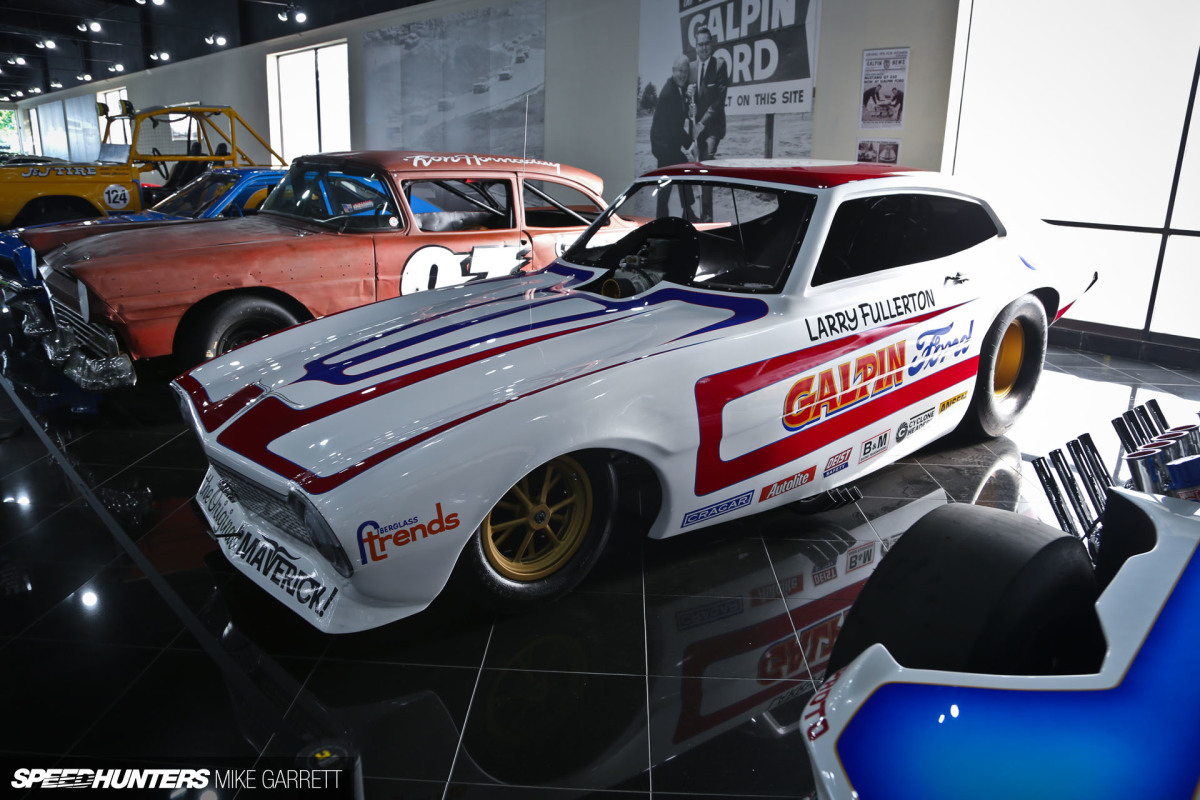 While it's not an official public display , the machinery sitting under the lights in the GAS showroom is as interesting as you'll find anywhere in LA. Particularly if you dig vintage race cars and learning about the history of hot rods and custom cars.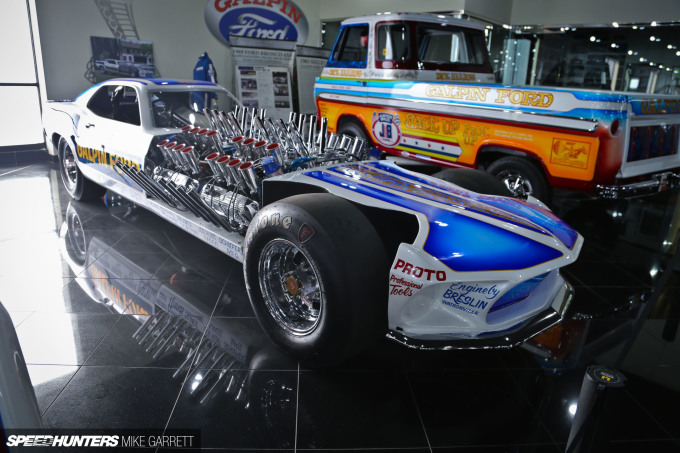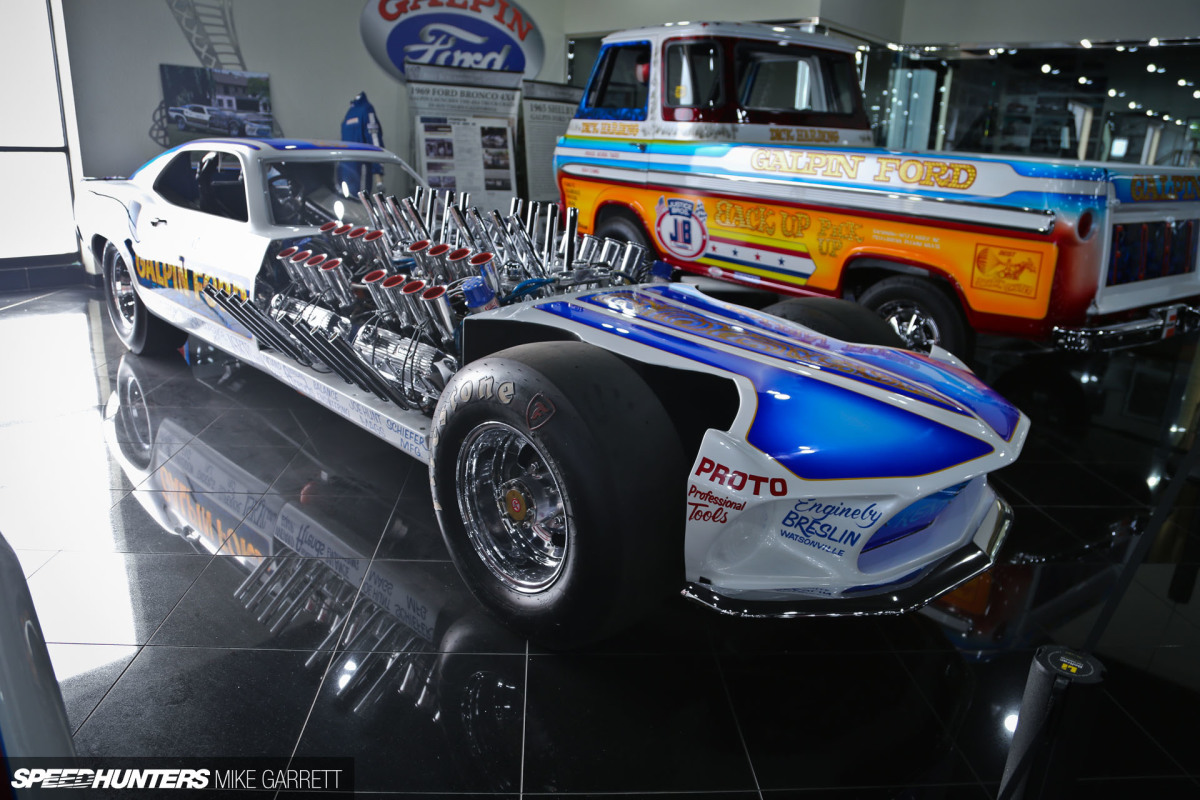 In here you'll find a number of race cars that Galpin has sponsored over the years – a group that includes everything from exhibition drag machines to road racers.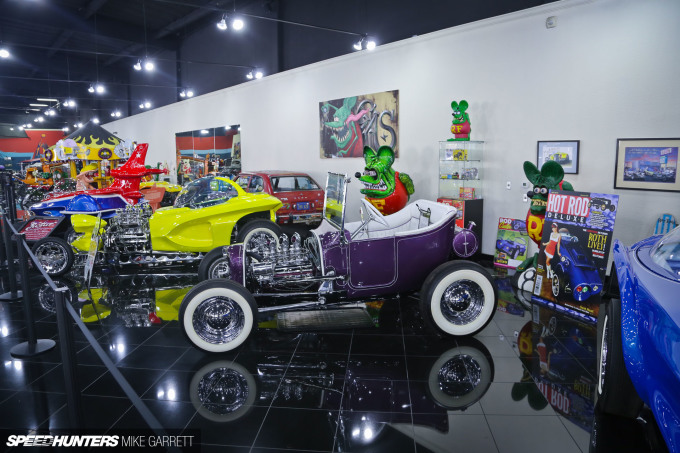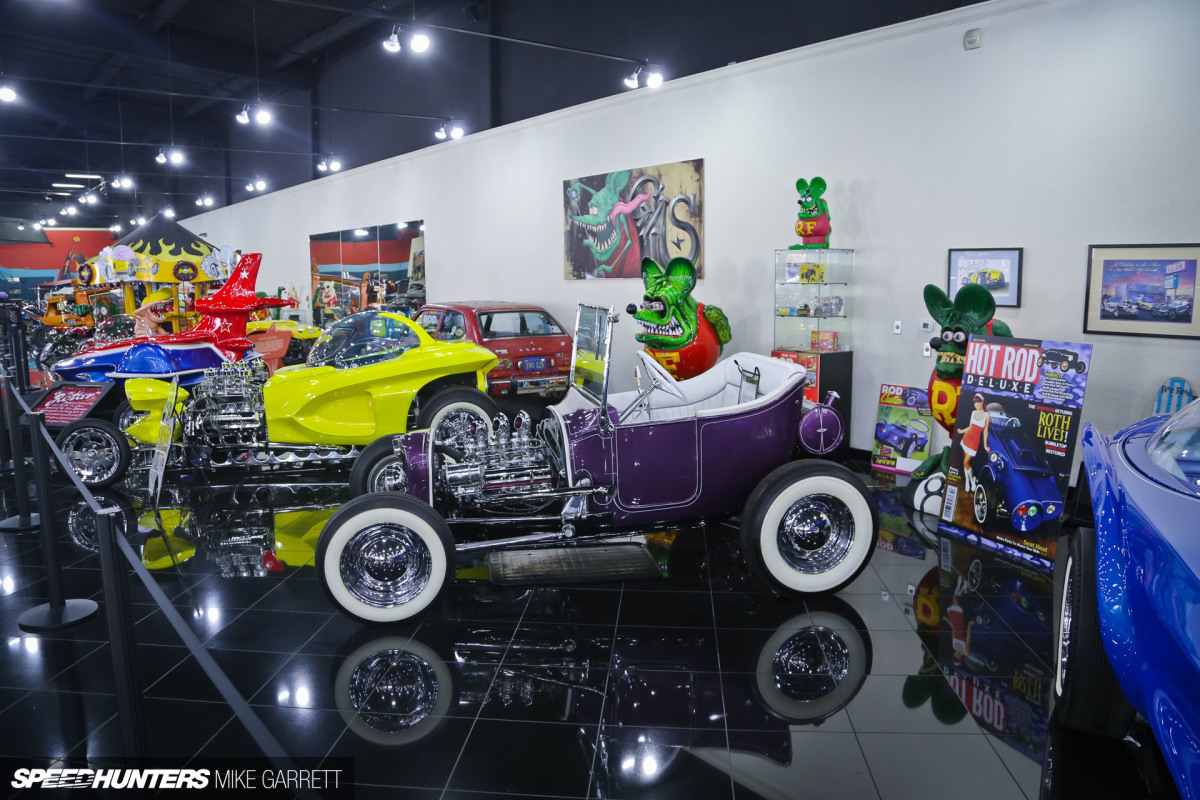 You'll also find homages to hot rodding and custom car greats like Von Dutch, Big Daddy Ed Roth and Gene Winfield.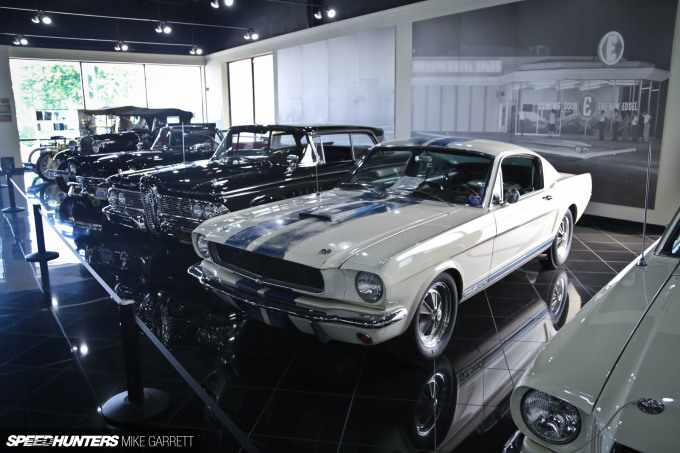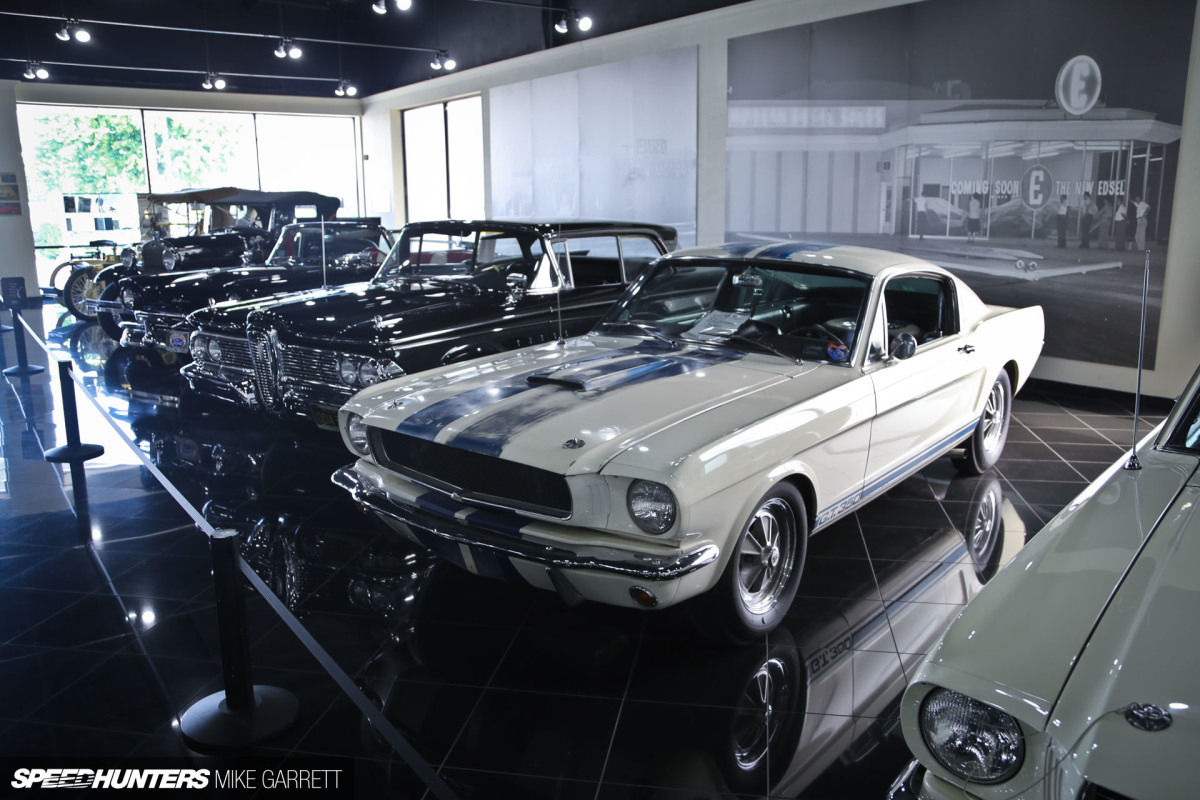 And mixed in with that, an array of Ford history that includes everything from this barn-find '65 Mustang GT350 with just 44,000 miles on it…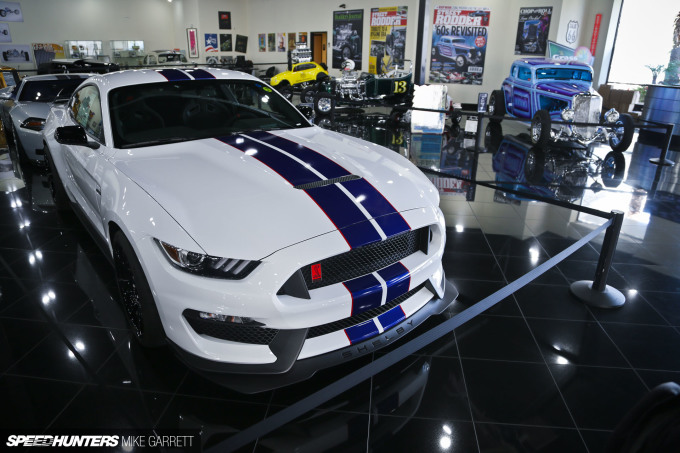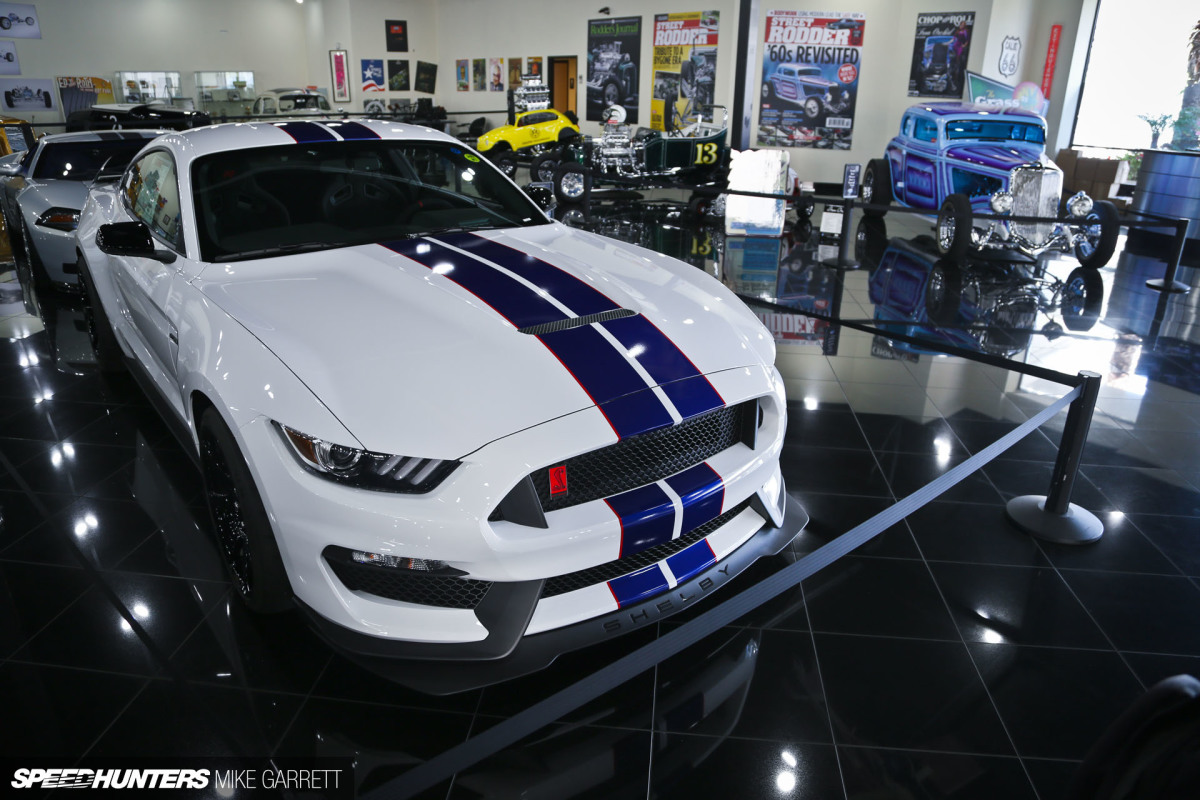 To a brand new Shelby GT350R – one of the very first examples to roll off the assembly line.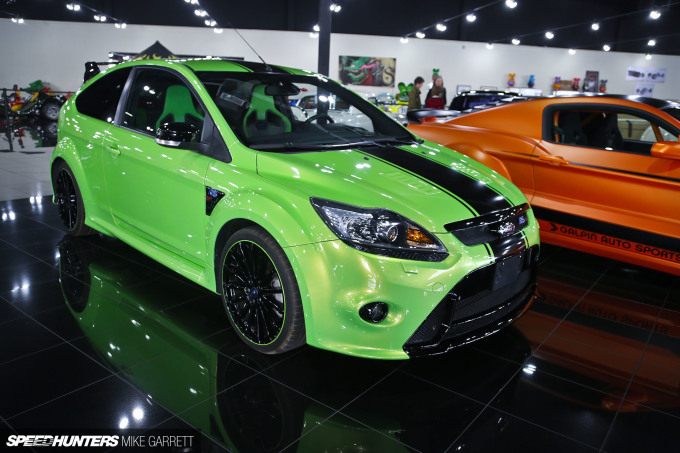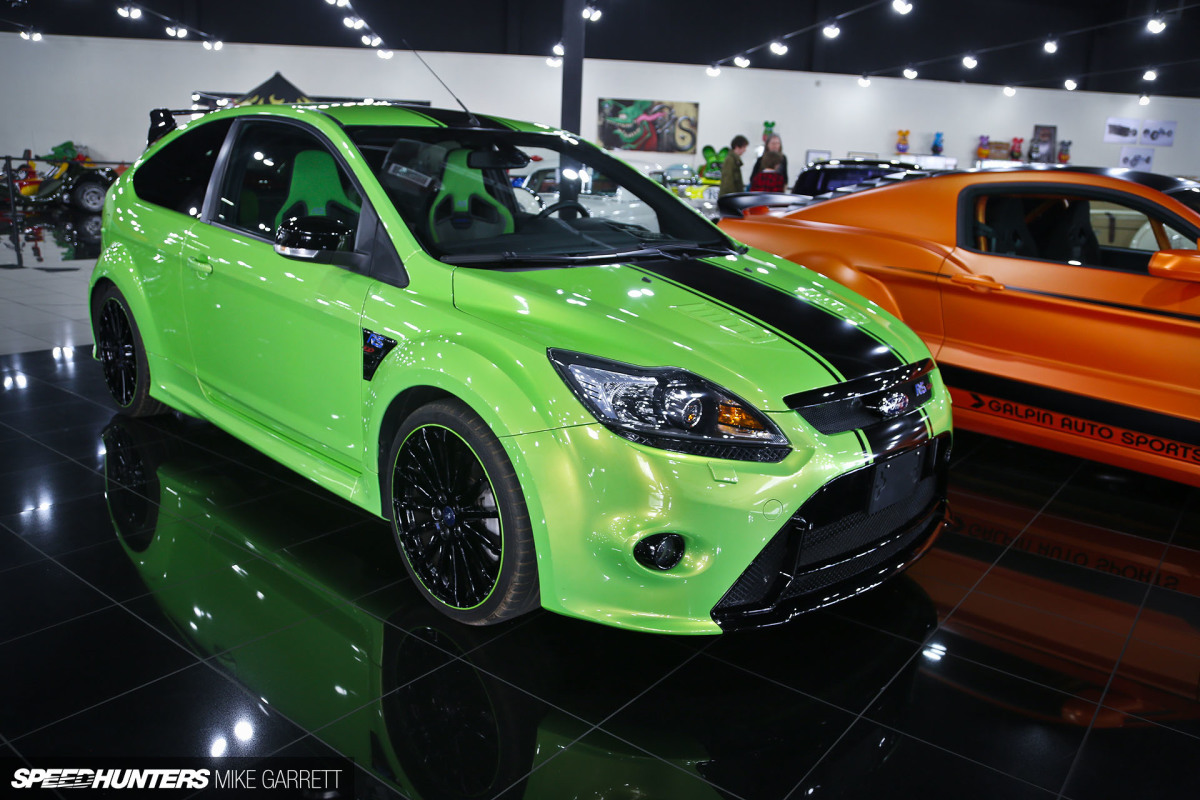 There's even some love for the European side of the Ford spectrum with the methanol-injected Focus RS420, putting out – you guessed it – 420 horsepower.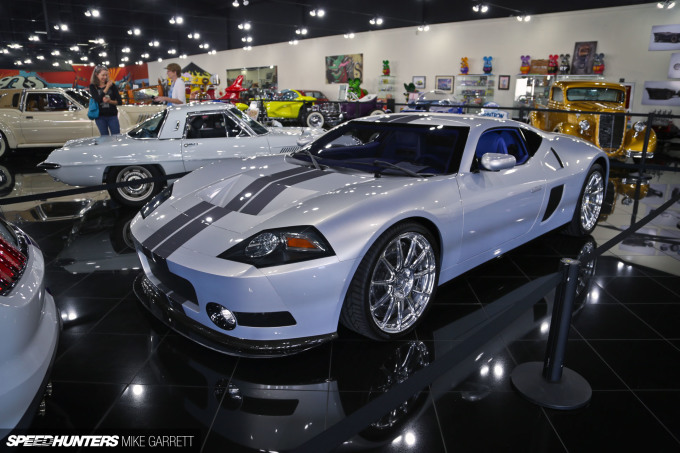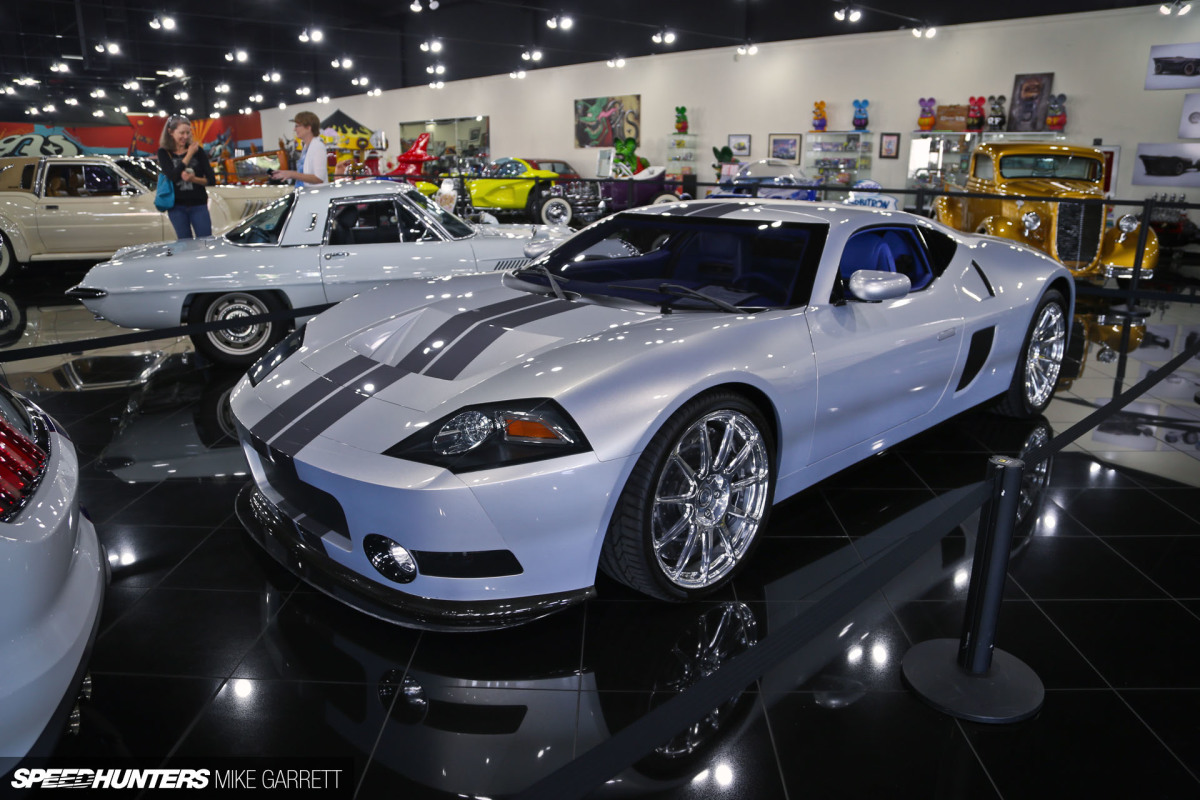 Also on hand is Galpin's own GTR1 , a completely custom re-bodied Ford GT powered by a twin turbocharged 5.4-liter V8 making over 1,000 horsepower.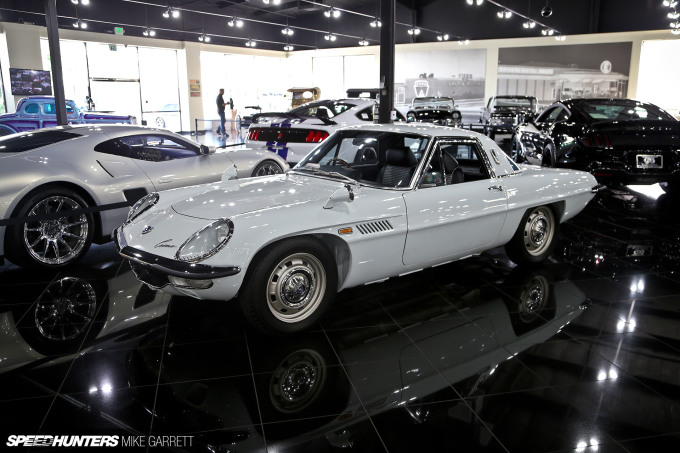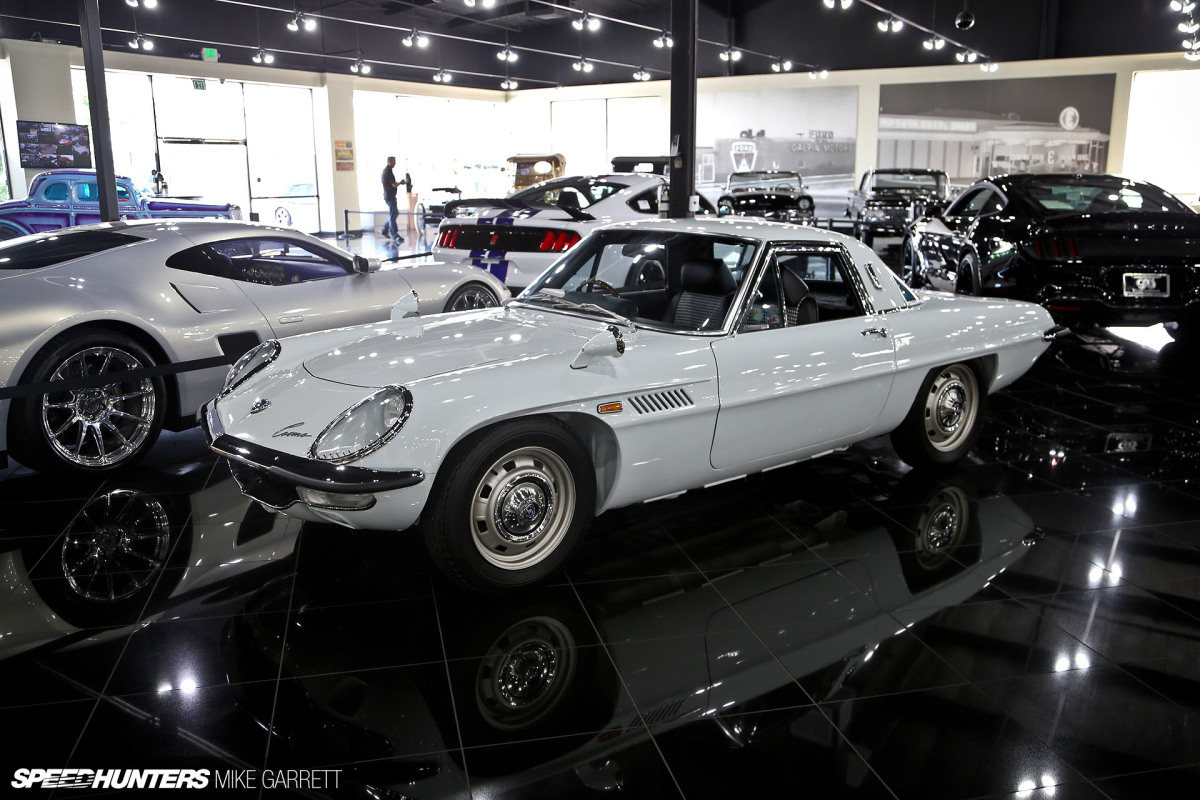 It's not all Fords either. Other makes are represented as well, like this fully restored Mazda Cosmo that was sourced directly from Japan.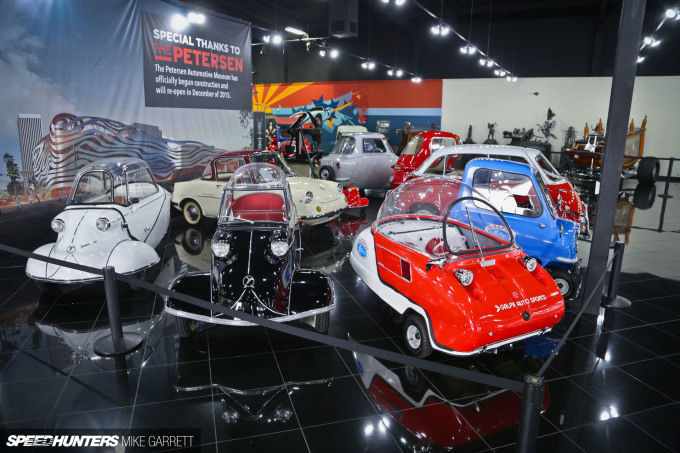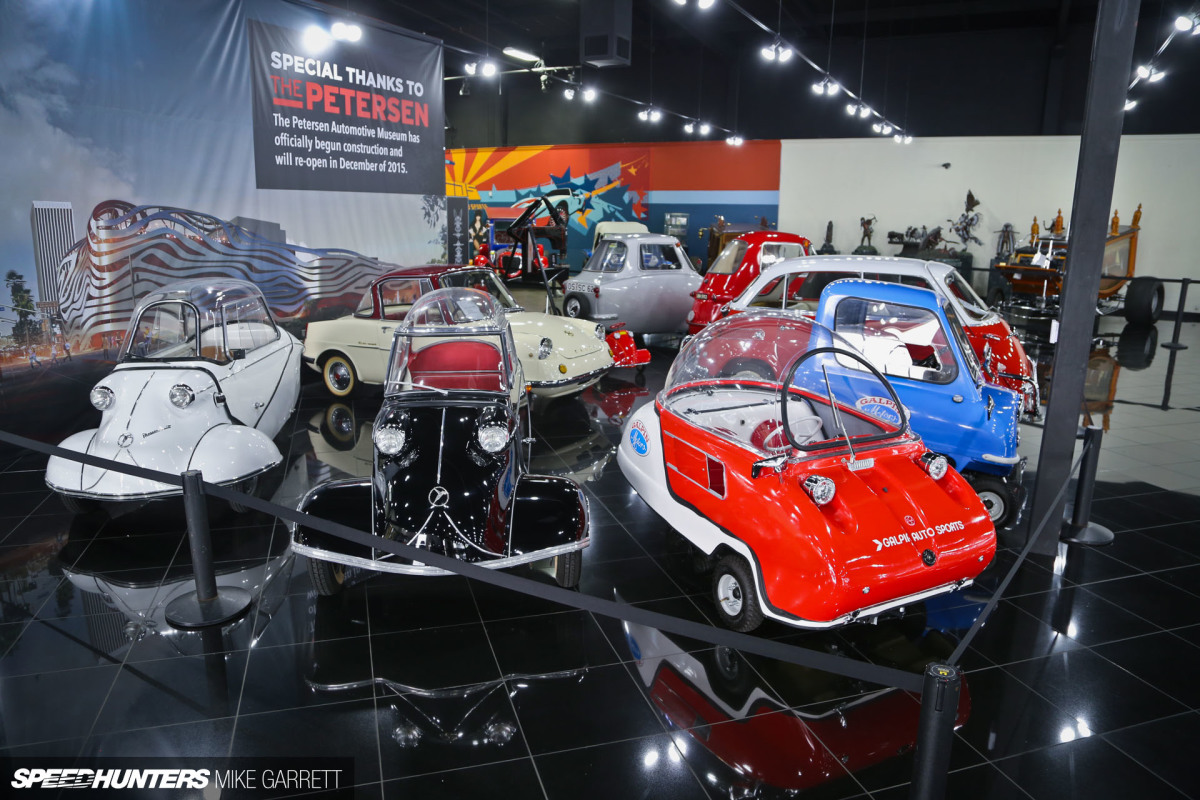 There's even a separate display for mini cars that includes everything from a BMW Isetta to a microscopic Peel P50 as made famous in Top Gear a while back.
Hot Rod History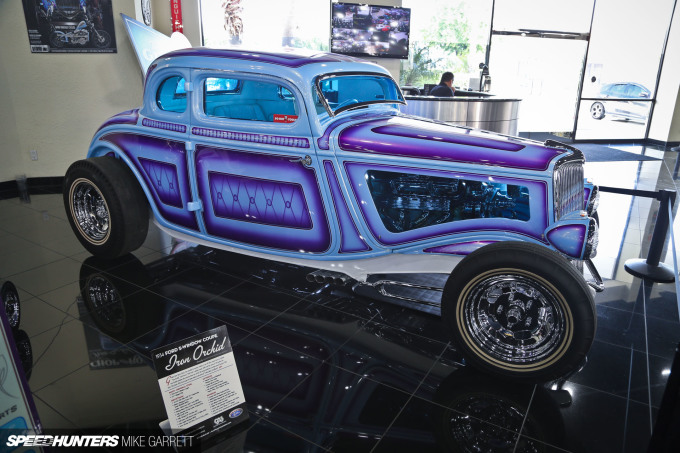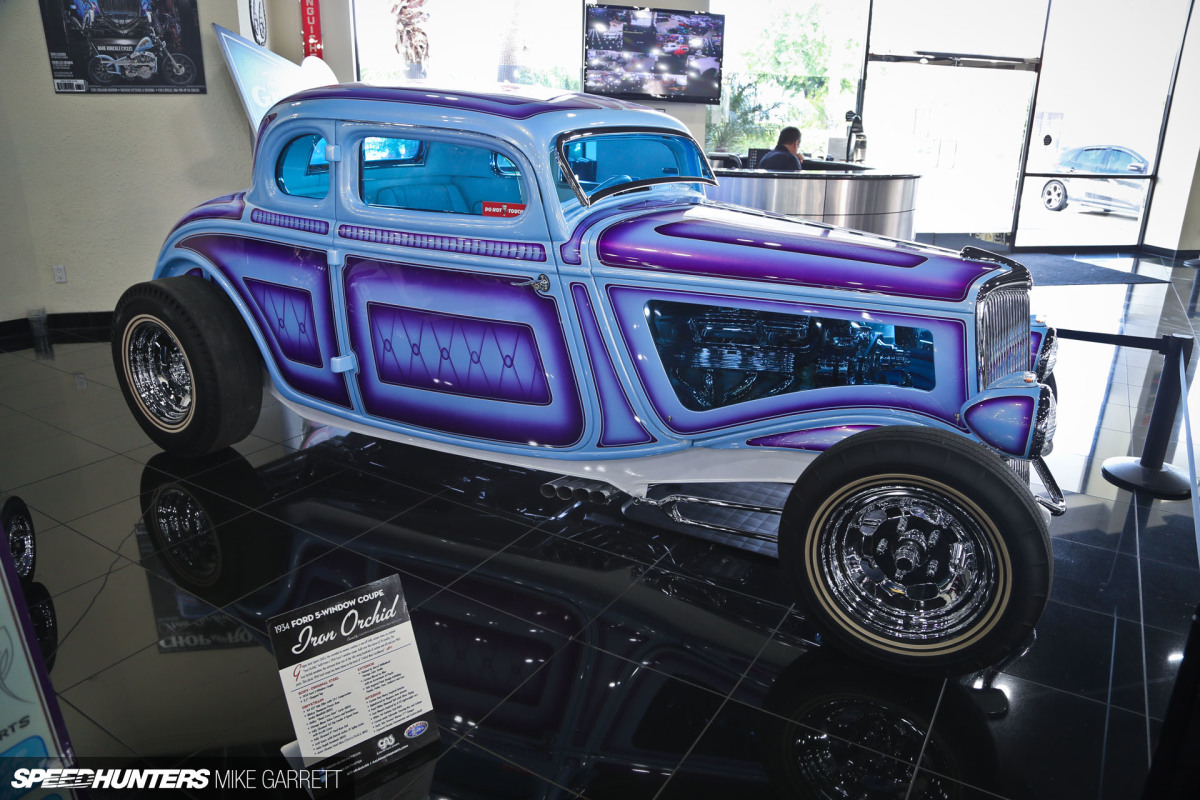 But if there's one thing that sets the Galpin showroom apart, it's the stunning display of hot rodding and custom car history. It's here you'll find cars like Iron Orchid – the stunning '34 Ford that GAS builder Dave Shuten created a few years ago.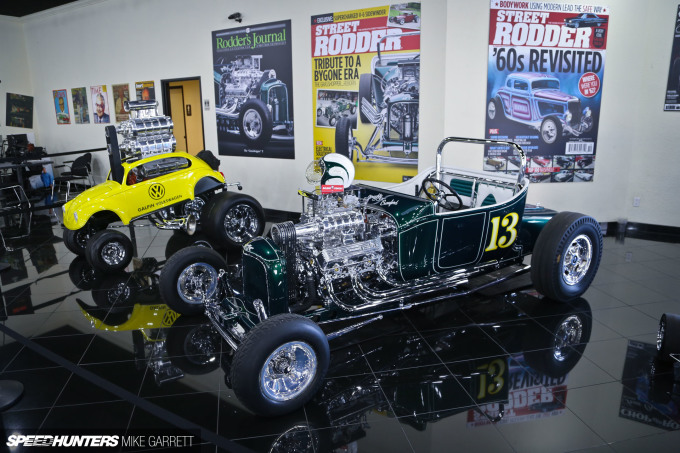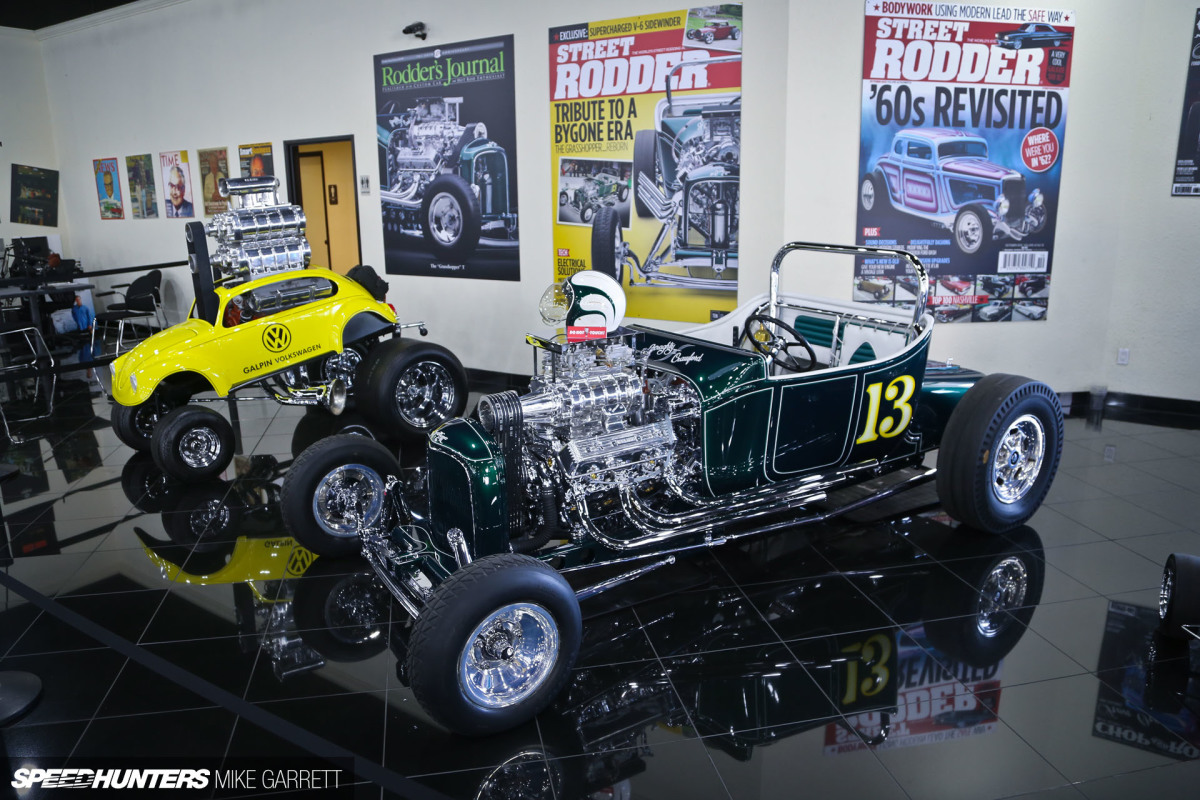 You'll also find Shuten's perfect recreation of The Grasshopper – a 1915 Ford Model T originally built in the late 1950s, complete with a blown Oldsmobile V8.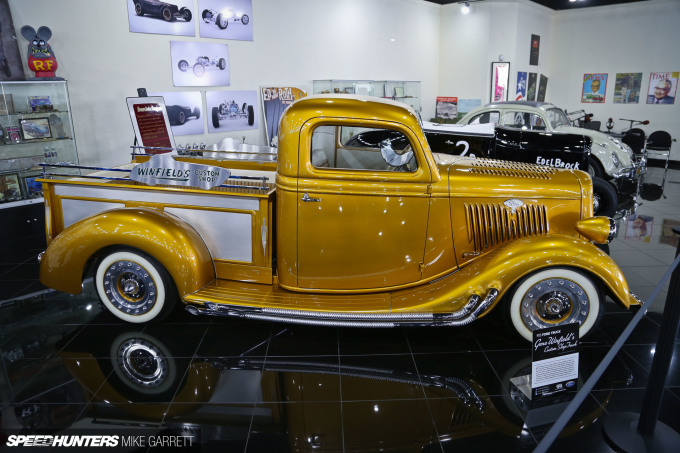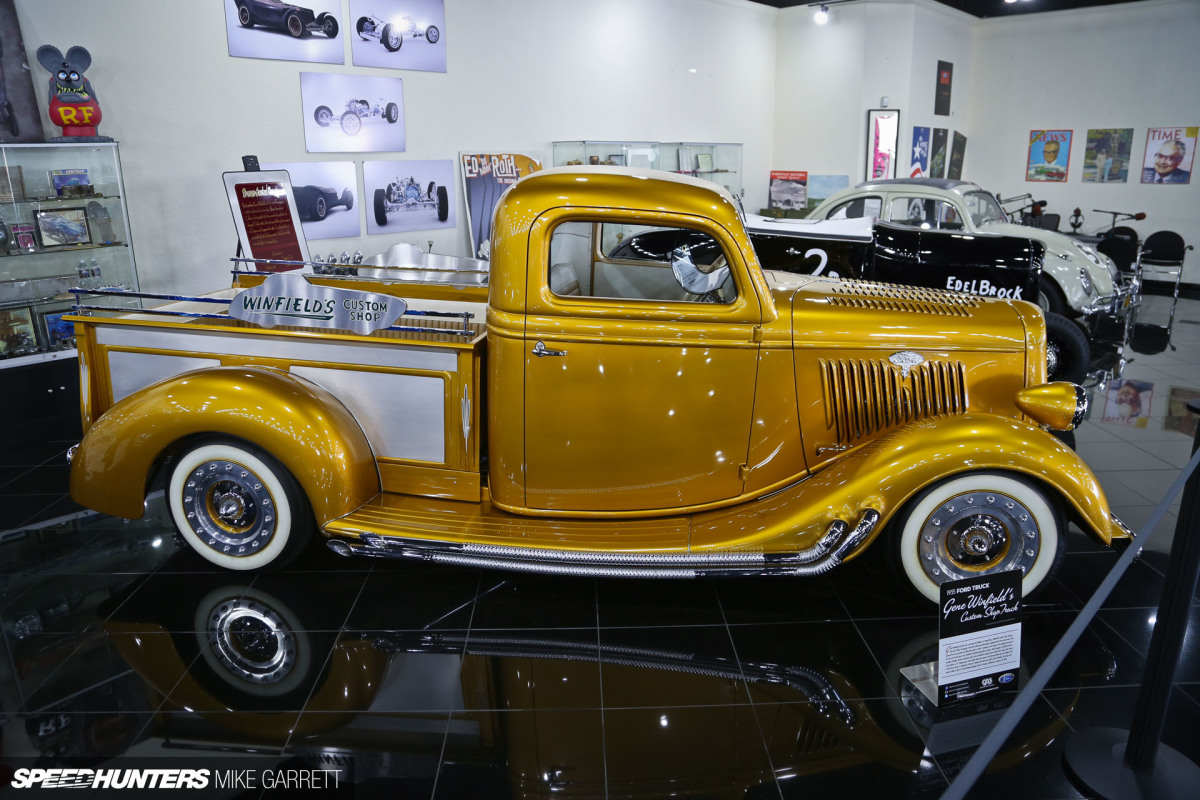 The great Gene Winfield is also represented with the the 1935 Ford Shop Truck that was recently restored to its stunning 1960s custom glory. The paint job alone will blow your mind.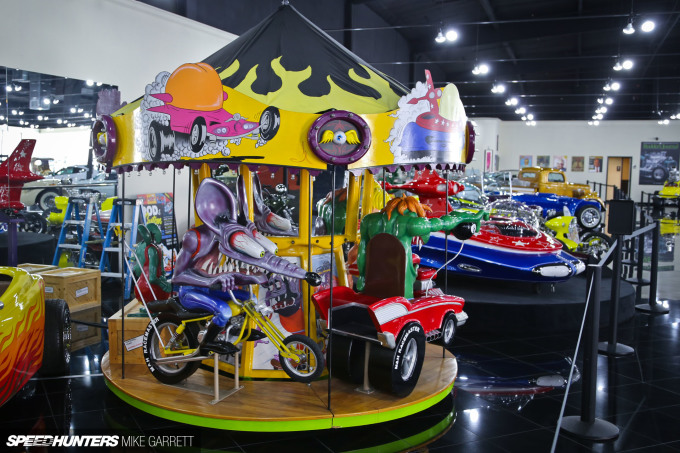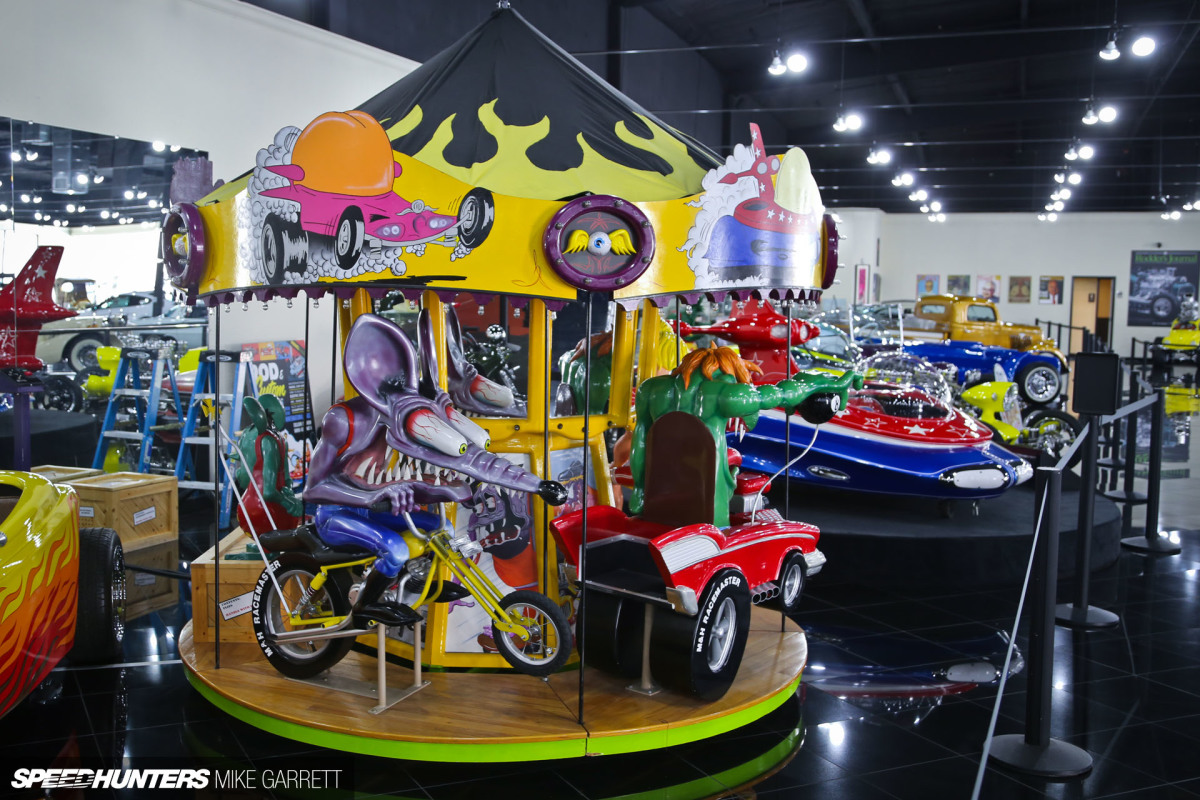 The legendary Ed 'Big Daddy Roth' also gets a ton of love at Galpin, not just with cars but with artefacts and other memorabilia portraying his famous Rat Fink character.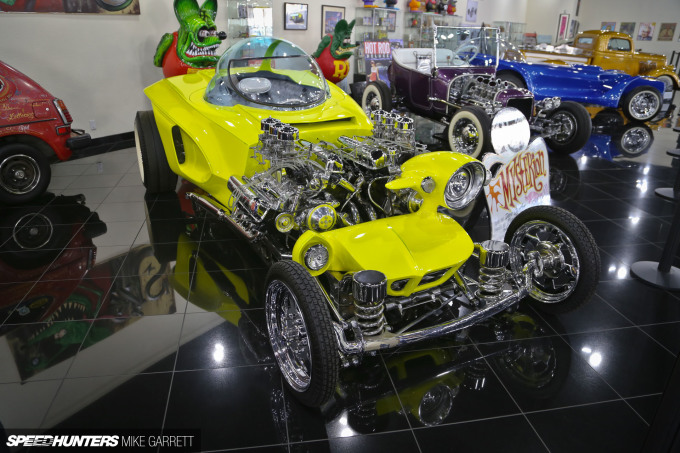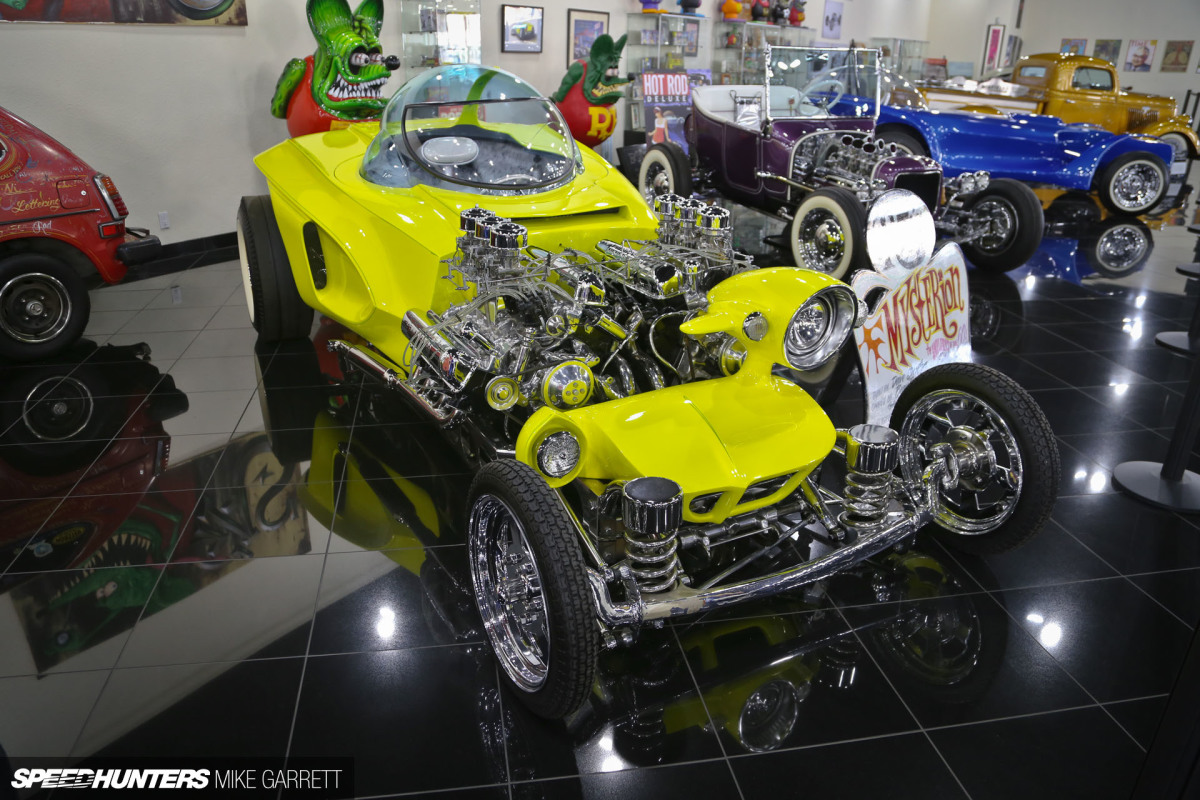 And when it comes to Roth's incredible show rods, few are more recognized than Mysterion. Mr. Shuten built this 100 per cent correct replica from scratch using a Revell model kit as his base.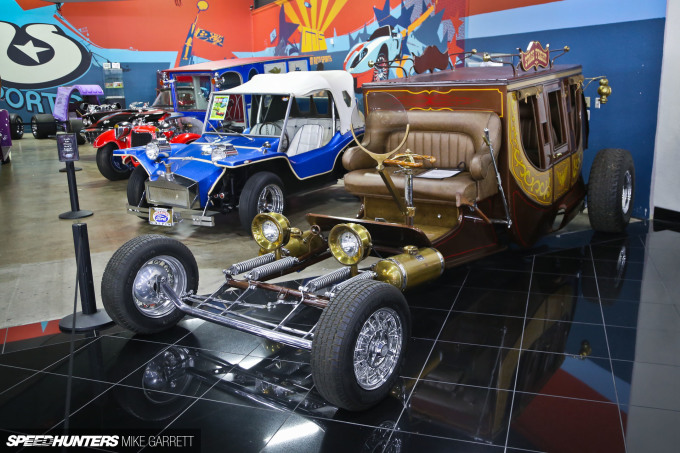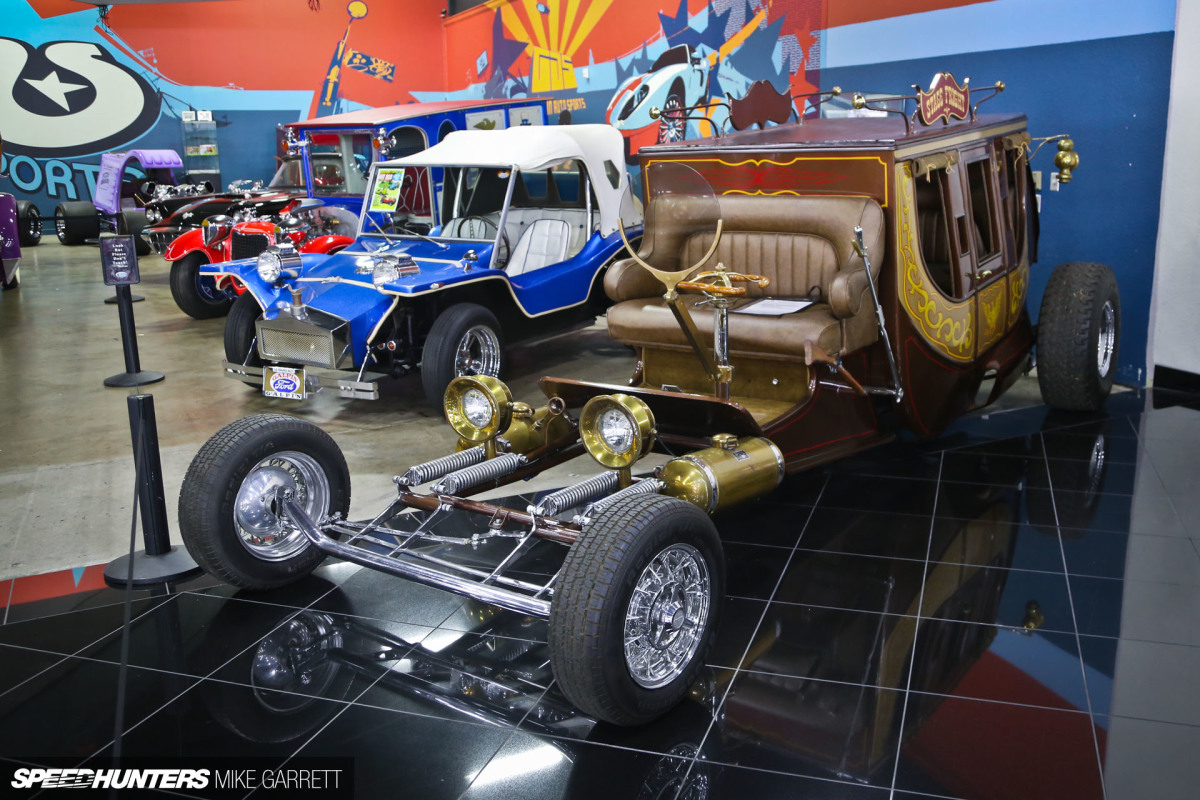 The wild show rods of the 1970s also get plenty of love around these parts. Here's Stage Fright – a 1976 build from Jack Keef that was immortalized in Hot Wheels form.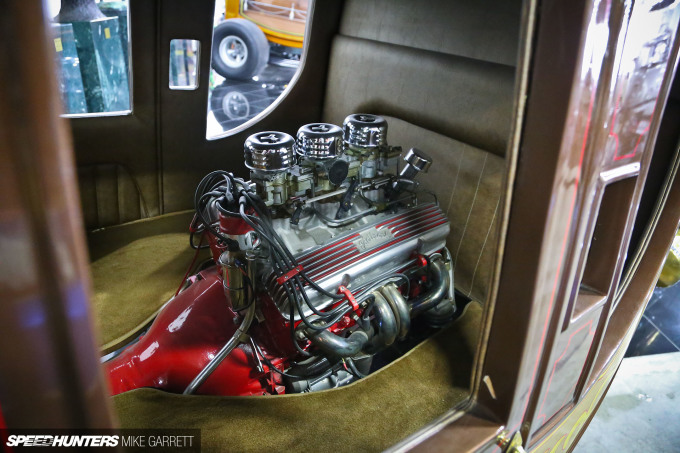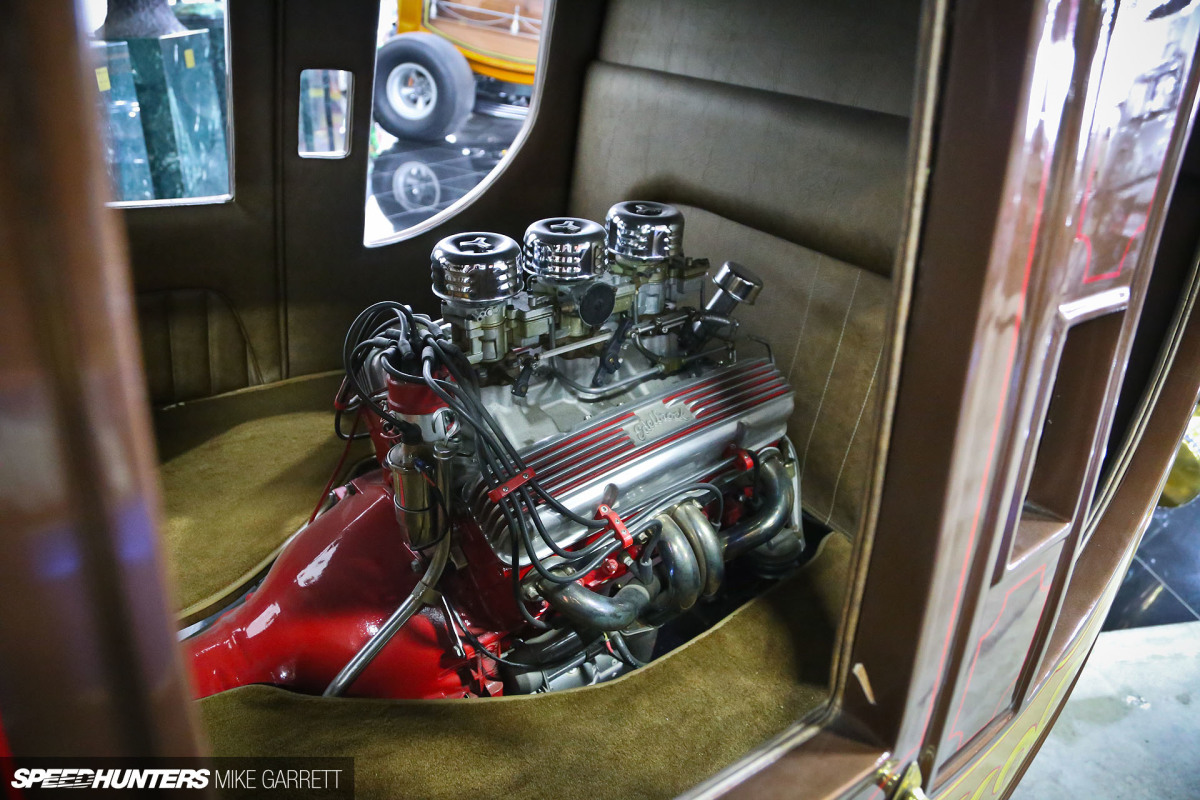 It's actually based on an original 1849 Concord stage coach body that's been dropped over a custom chassis with a small-block V8 mounted behind the driver.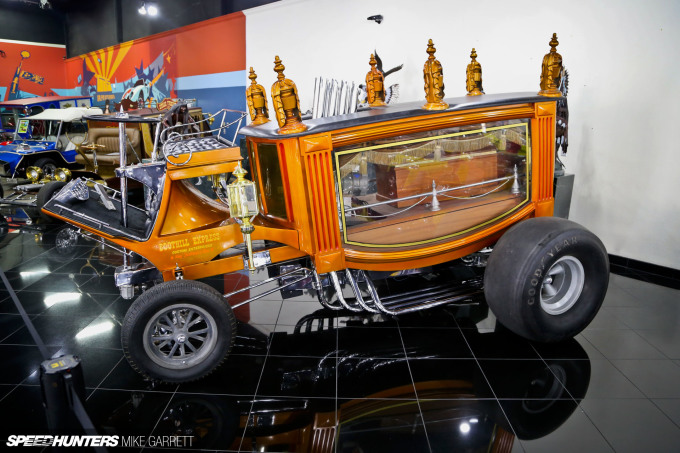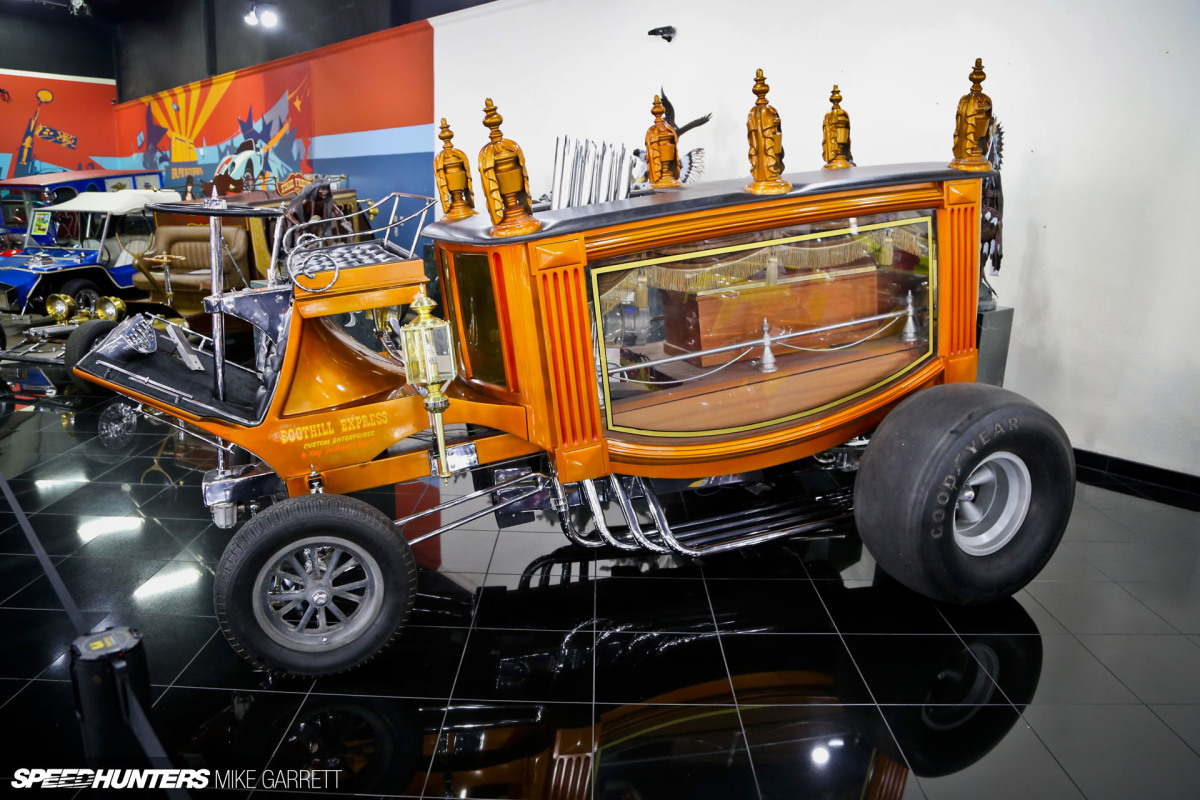 Equally radical is Boothill Express, originally built by Ray Fahrner in 1967. Based on a 19th century funeral coach, it came packing a blown Hemi and a stance and wheel combination straight off the drag strip.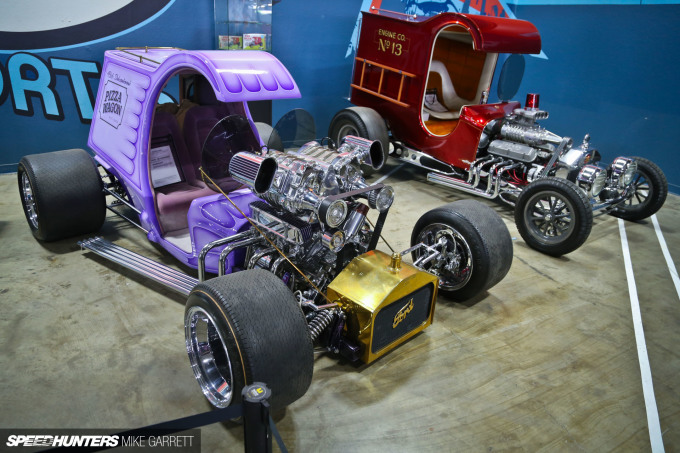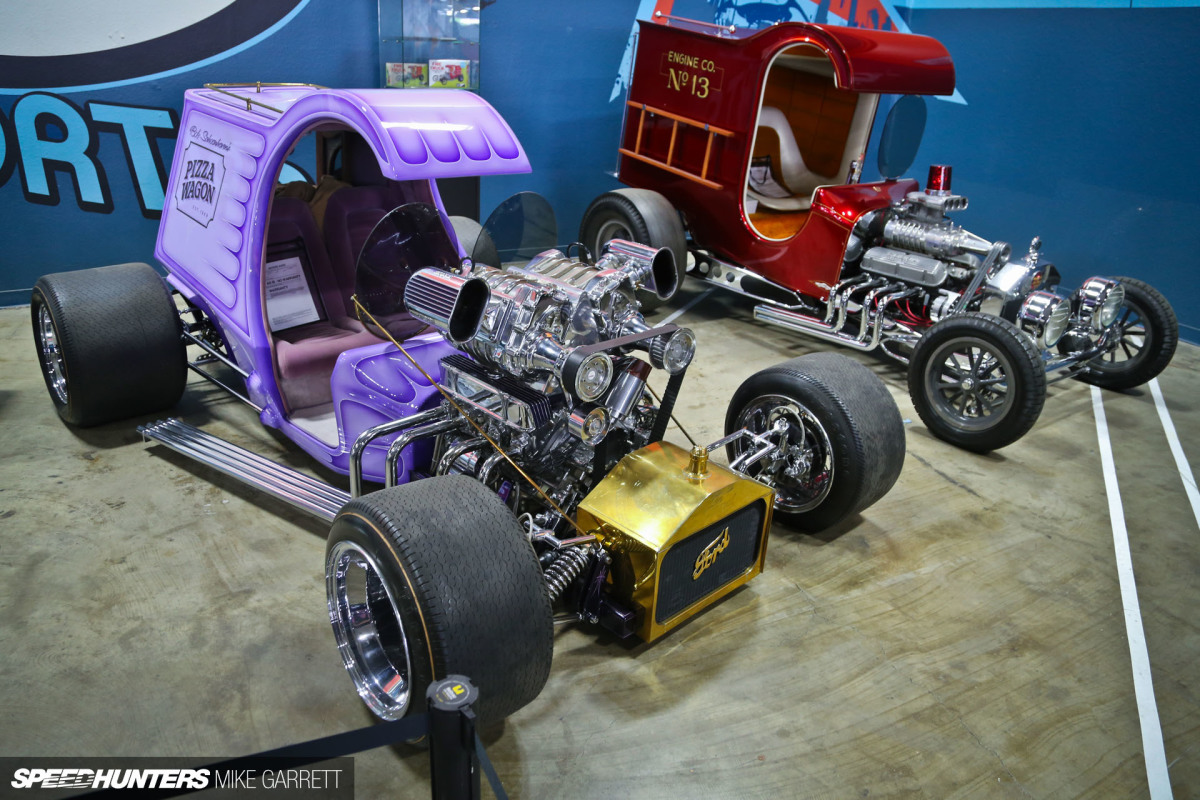 Also on hand is 1969's Pizza Wagon – another cartoon-like creation with twin blowers and wheels that are as wide as they are tall.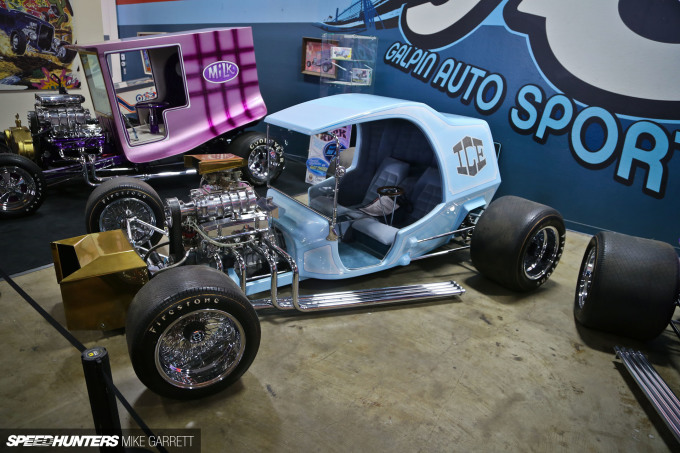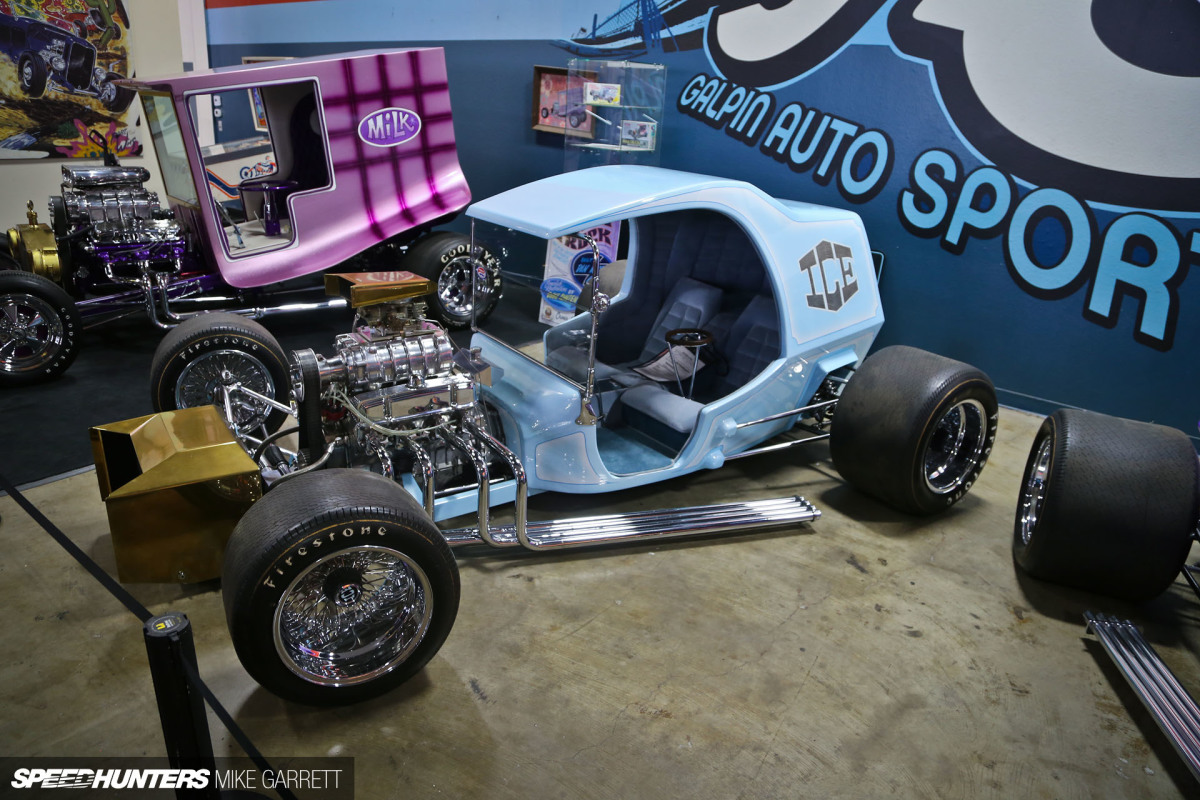 And while these things were built purely for show, I do like the use of racing tires and an overall footprint that's almost reminiscent or a Formula 1 or Indy car.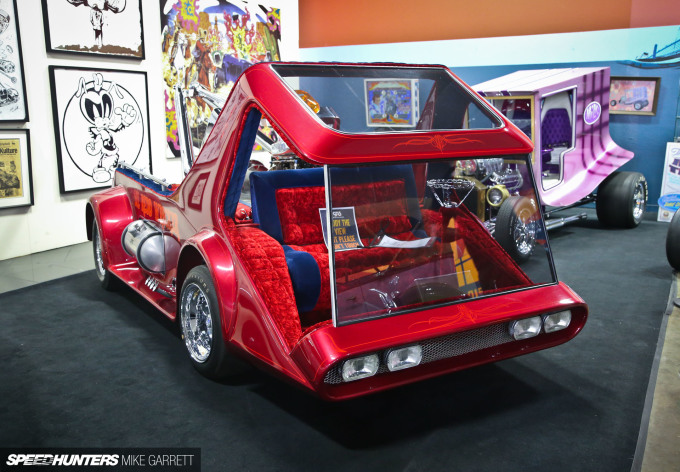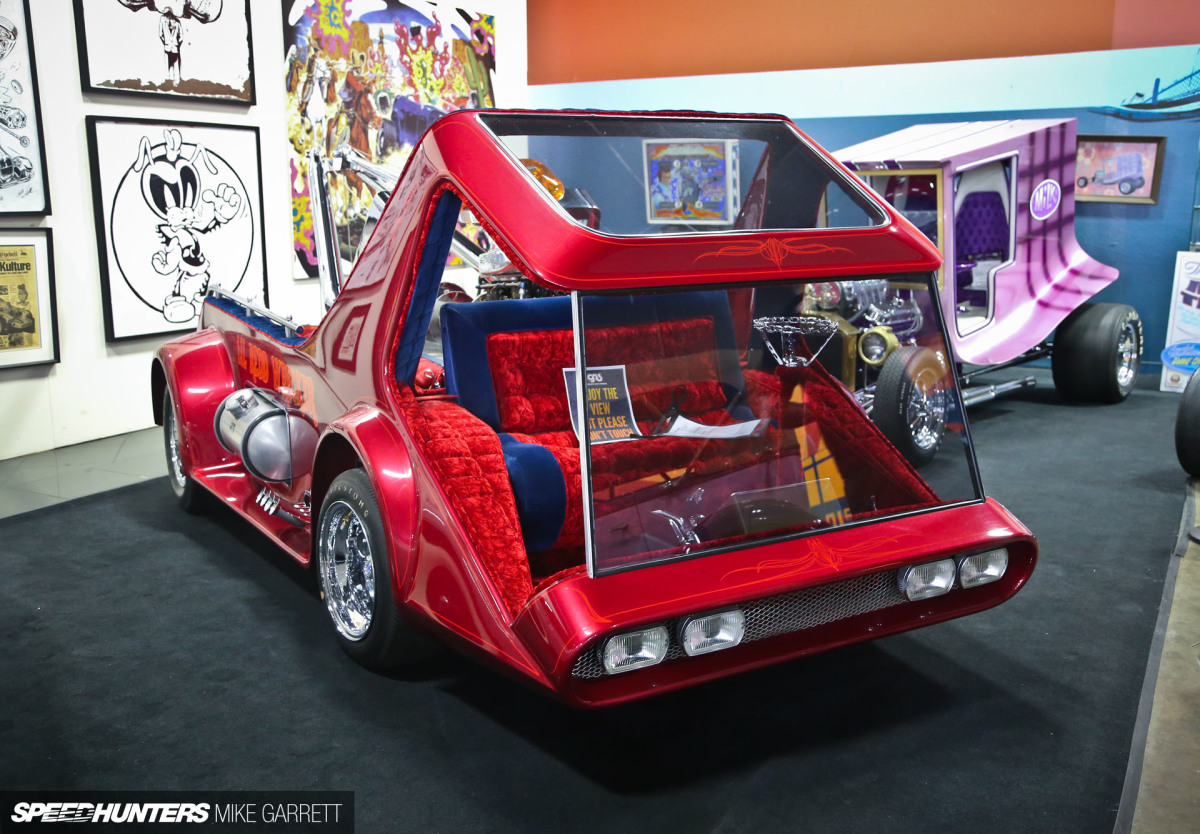 Here's one more show-stopper from the mid '70s – Lil Redd Wrecker built by George Barris. Sure, these things may have been over the top, but they always put a huge grin on your face. Just the chance to see these is worth the trip to Galpin alone.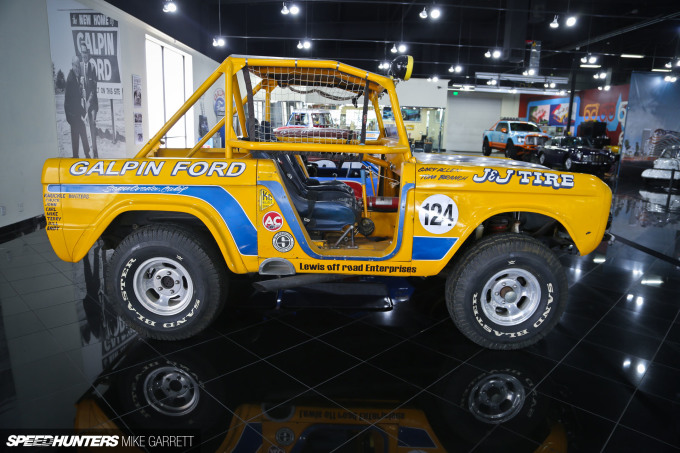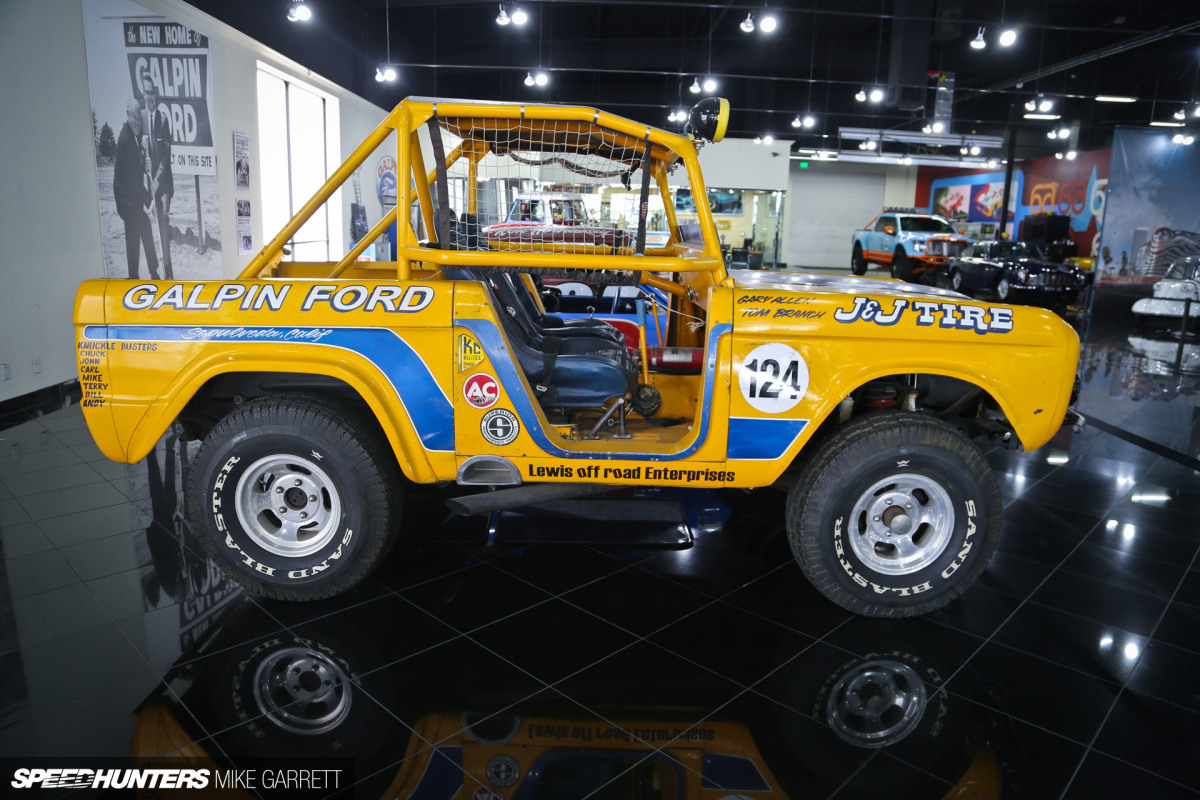 If you dig cars and are looking for something fun to do in SoCal, the Galpin facility is absolutely worth a visit. I also need to extend my thanks to Doug for taking some time out of his Saturday to come over and show me around.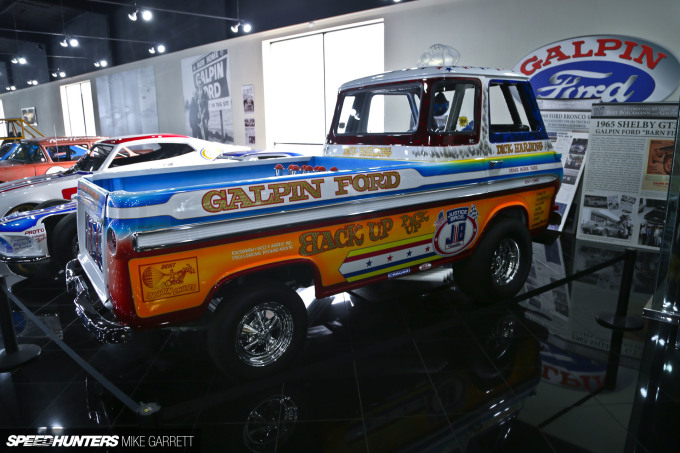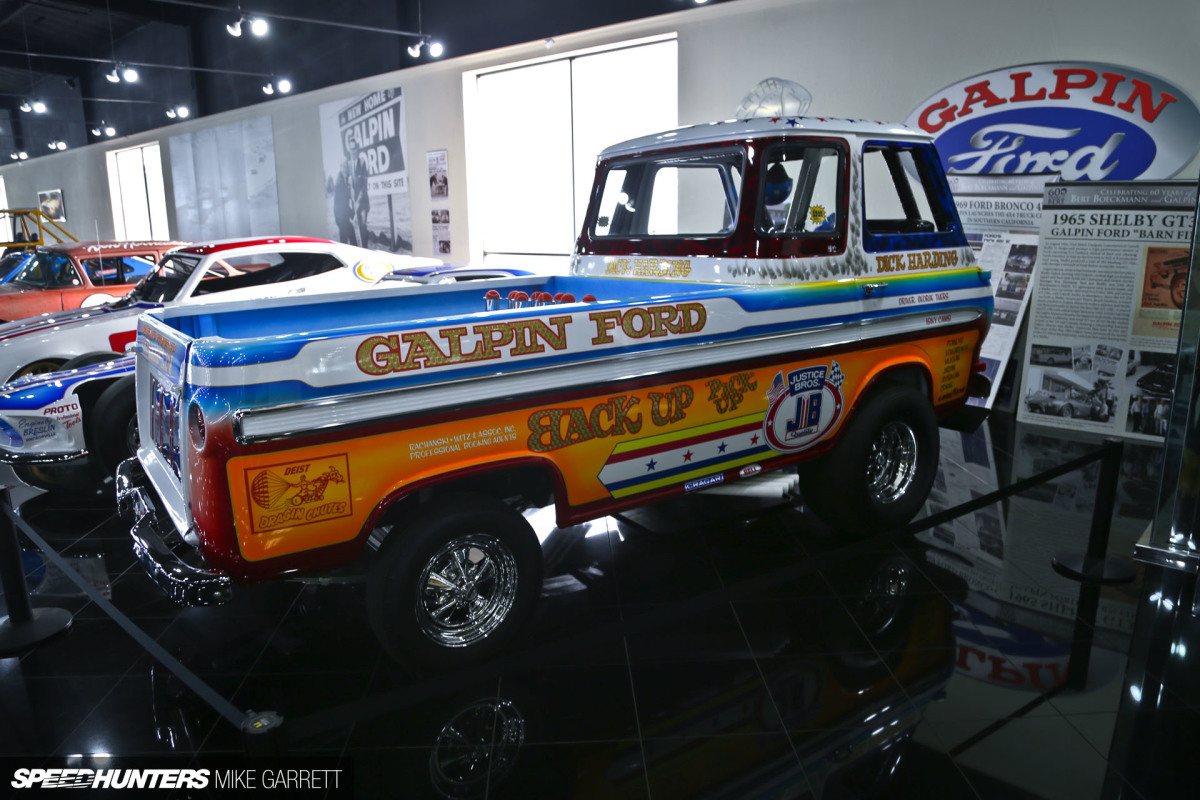 But that's not all. Stay tuned for more in the coming days as we take a closer look at a few of our favorites from the GAS collection.
Mike Garrett
Instagram: japanifornia_media
mike@speedhunters.com
Cutting Room Floor