I've always thought that 1960s drag racing was basically what drifting and other 'extreme' motorsports are today.
Back then it was as much about putting on a show for the fans as it was a competition, and this wild beast found inside the Galpin Auto Sports collection is a perfect example of that idea.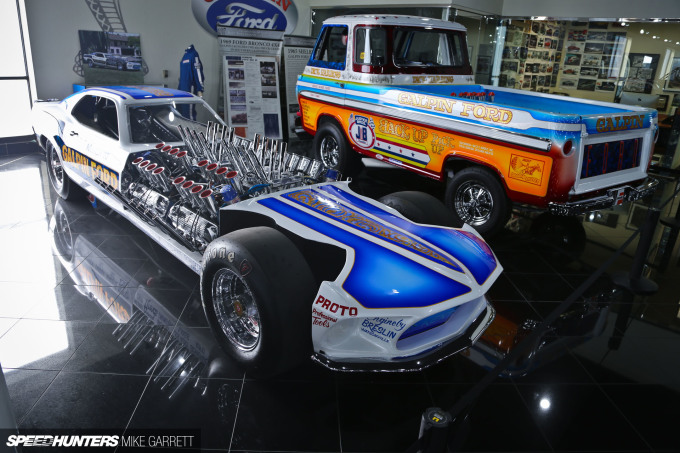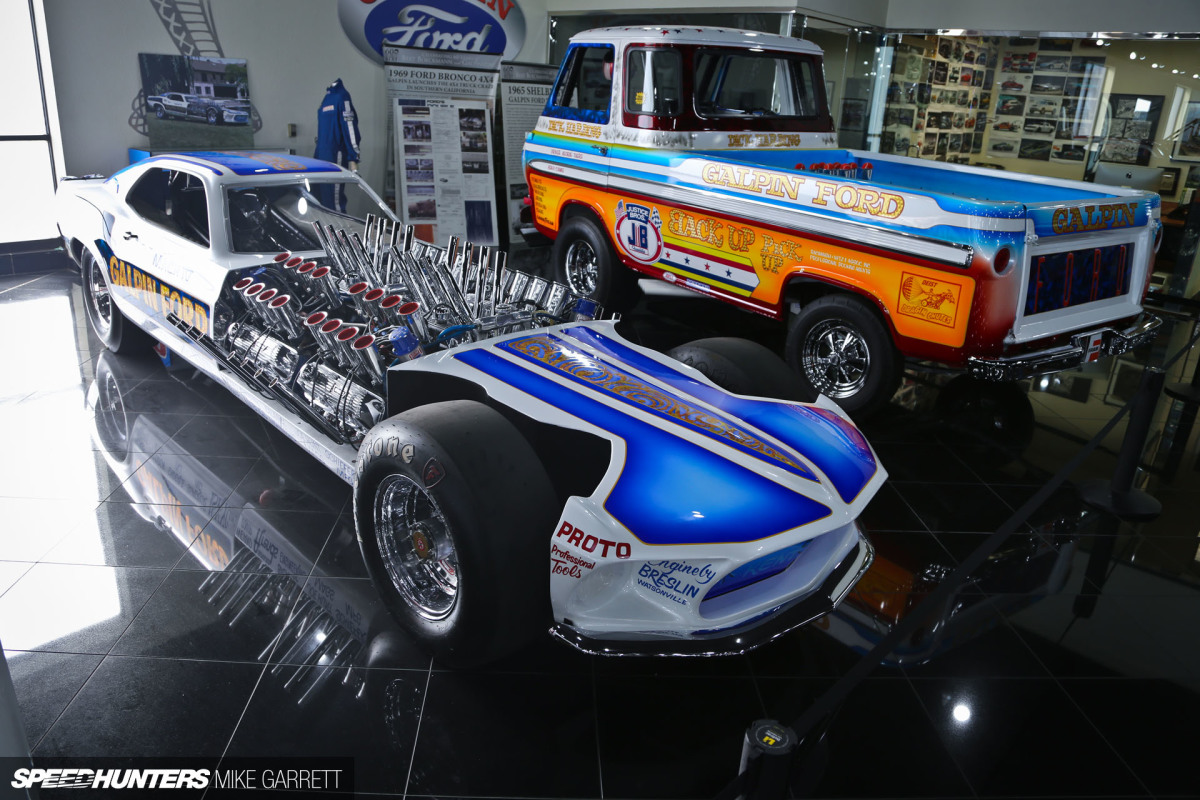 Known as Mach IV, this perfectly restored quarter-miler was originally built by Gary Weckesser back in 1969. At the time, the Funny Car movement was beginning to take off, but Gary had a different idea. Using a custom-built chassis as his base, he set out to create one of the more outrageous cars ever to take to a drag strip.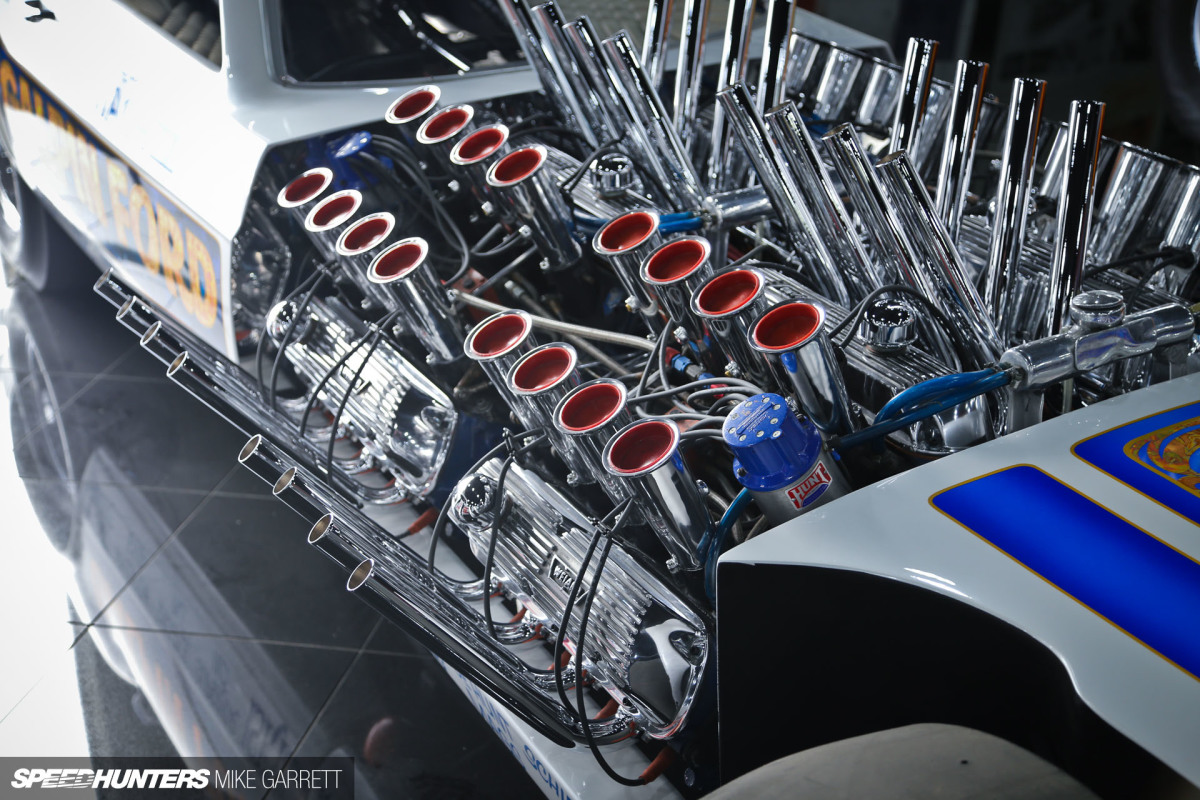 If one injected 351ci V8 is cool, how about four of them?! That was the setup that Gary used to power the Mach IV; total output around 3,000 horsepower.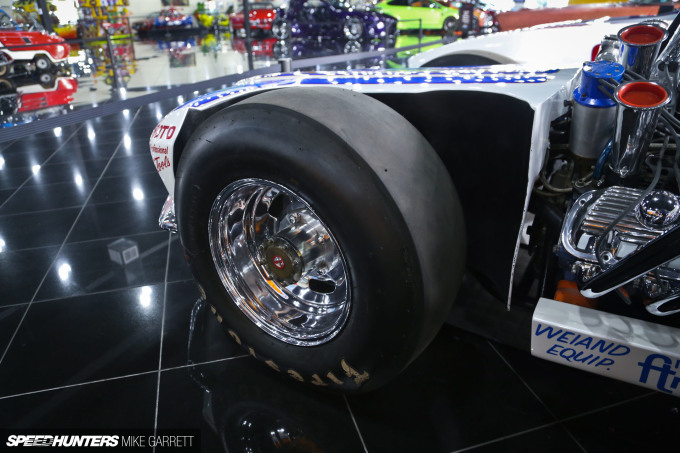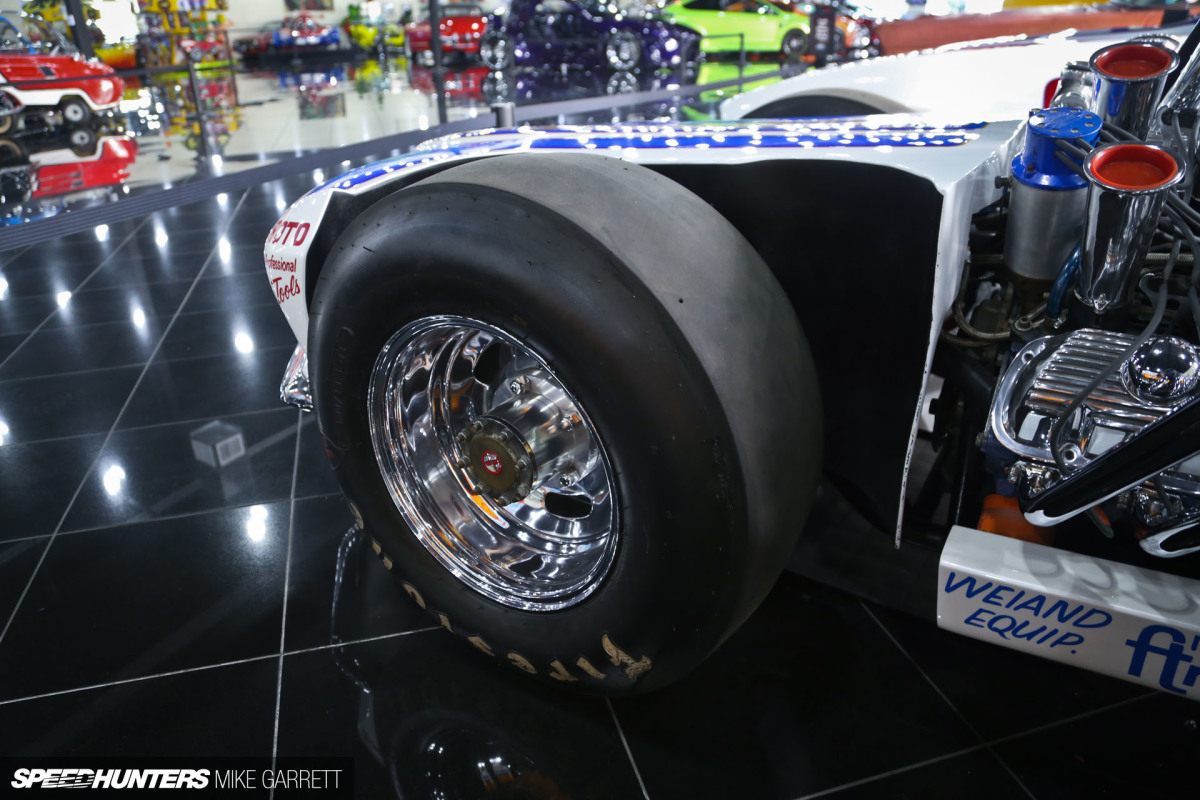 But rather than sending all the power to the rear wheels alone, the four engines powered up the front and rear wheels simultaneously. The giant slicks up front provide for a very unusual look.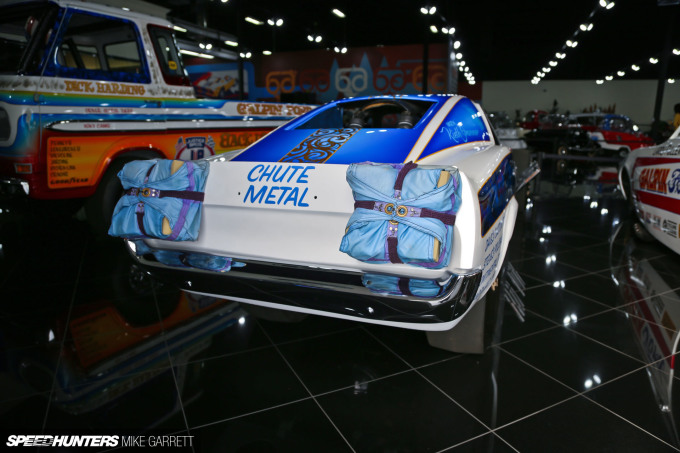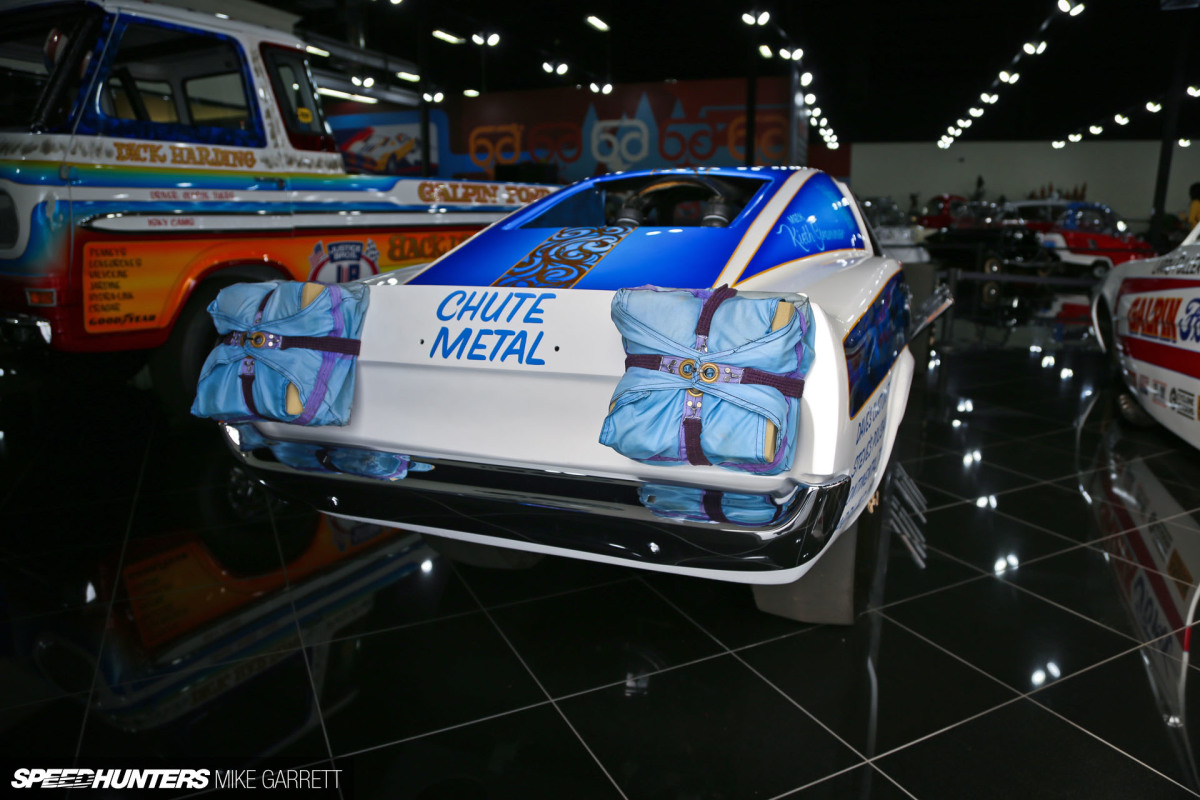 To complete the look, the chassis was fitted with a modified Funny Car body styled after the then new '69 Mustang fastback.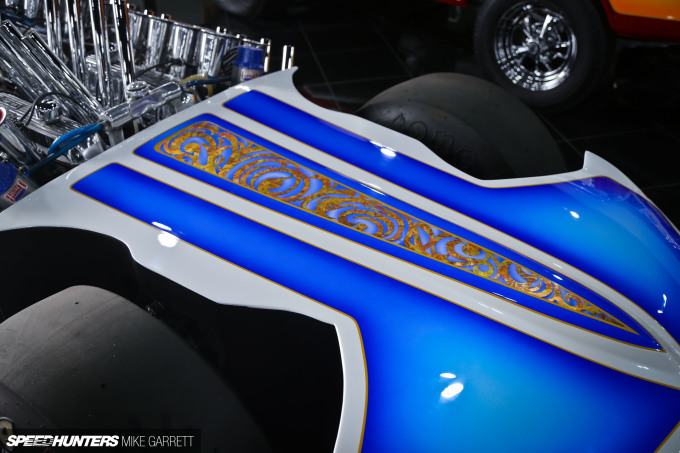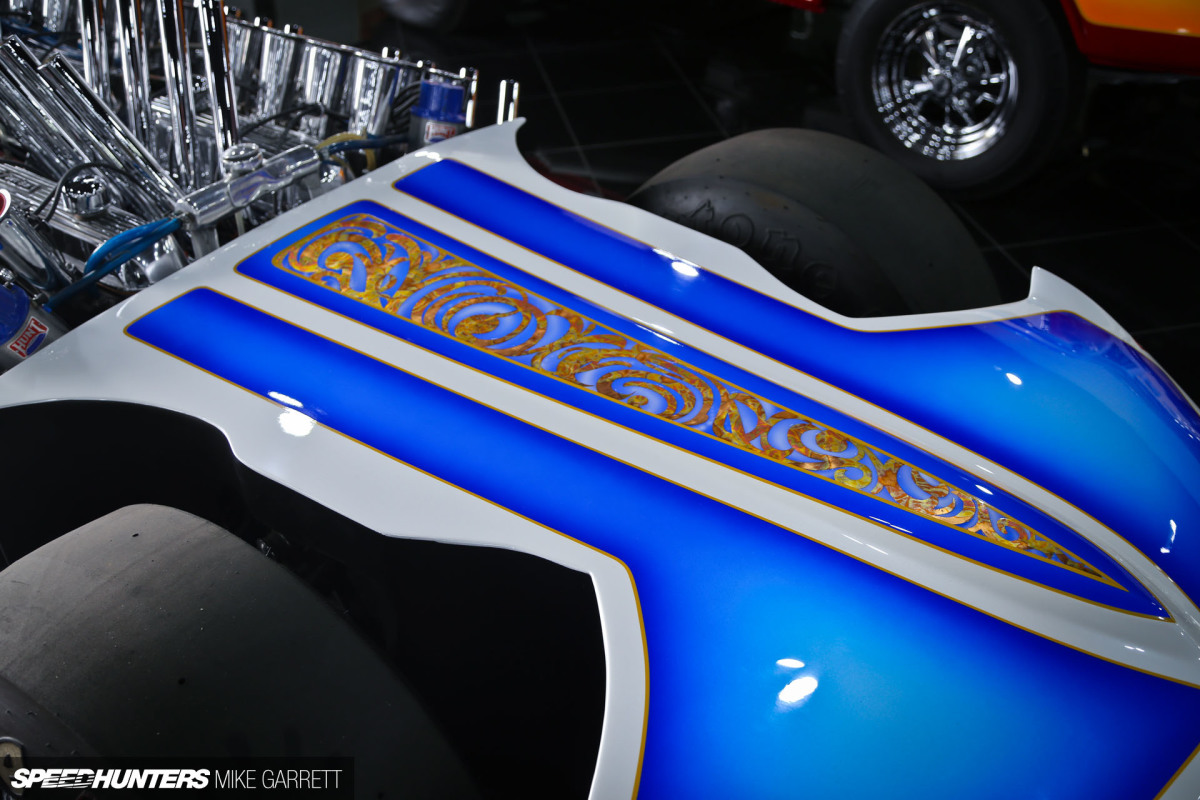 And of course, the body is finished in the bitchin' metalflake striping and hand-lettered graphics that so many of the great '60s race cars had. It was equal parts show car and drag strip destroyer.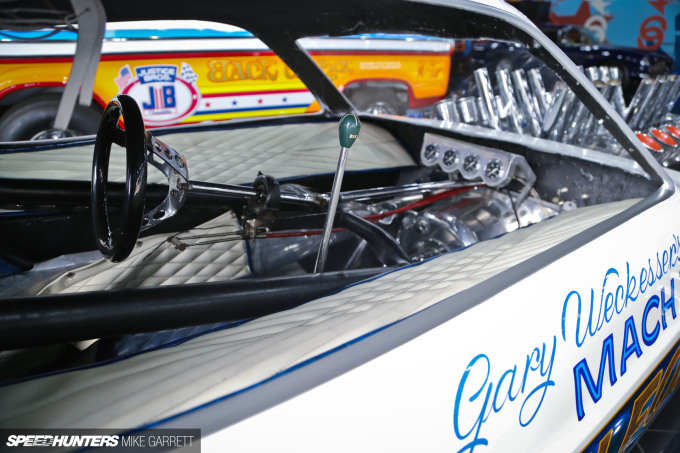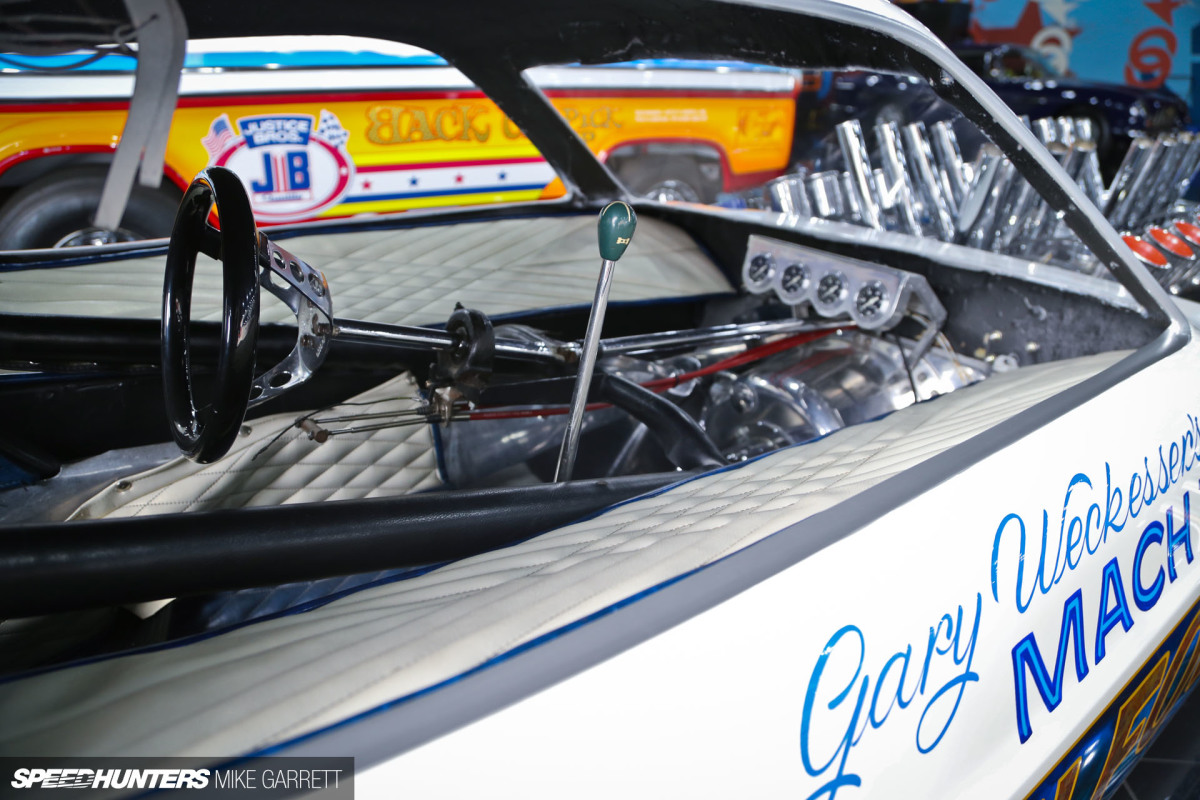 In its heyday, Mach IV ran ETs in the 7-second zone, crossing through the traps at 180mph – and looking absolutely ridiculous while doing so.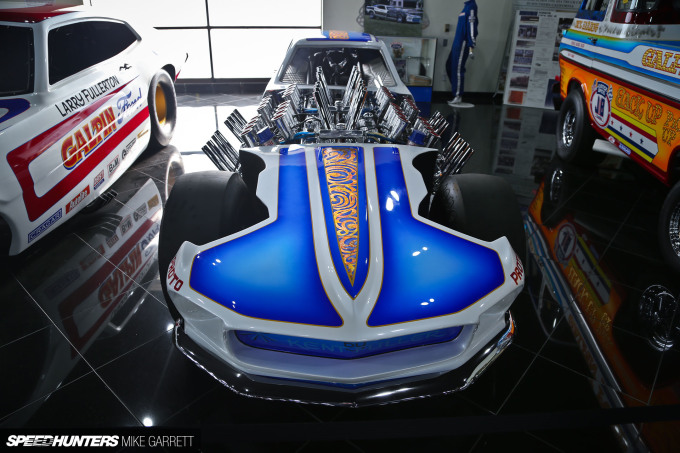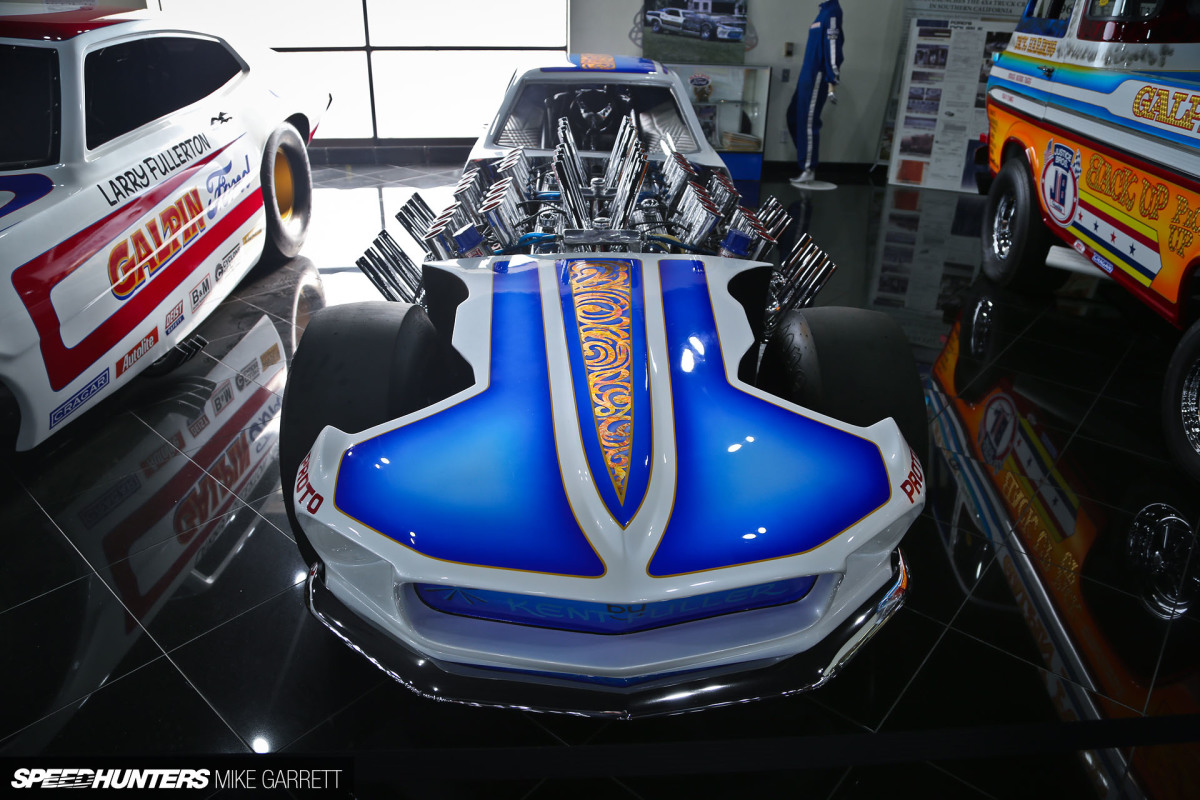 After touring drag strips across the United States through the first half of the '70s, the car was put into storage before undergoing a full restoration and becoming part of the Galpin collection.
While it's unlikely something as wild as Mach IV will ever be allowed on the track again, it really makes me wish I could have been around to experience drag-mania for myself back in the '60s.
Mike Garrett
Instagram: japanifornia_media
mike@speedhunters.com