There's a simplicity to older cars that makes them so appealing.
It's as if their designs represent the most of basic forms of an automobile; something that spans back to a time when designers had more freedom with their pens, rather than having to adhere to any set rules. The results were so pure.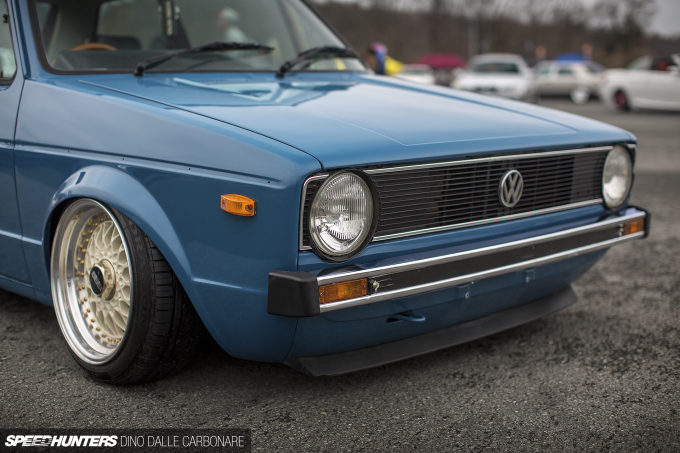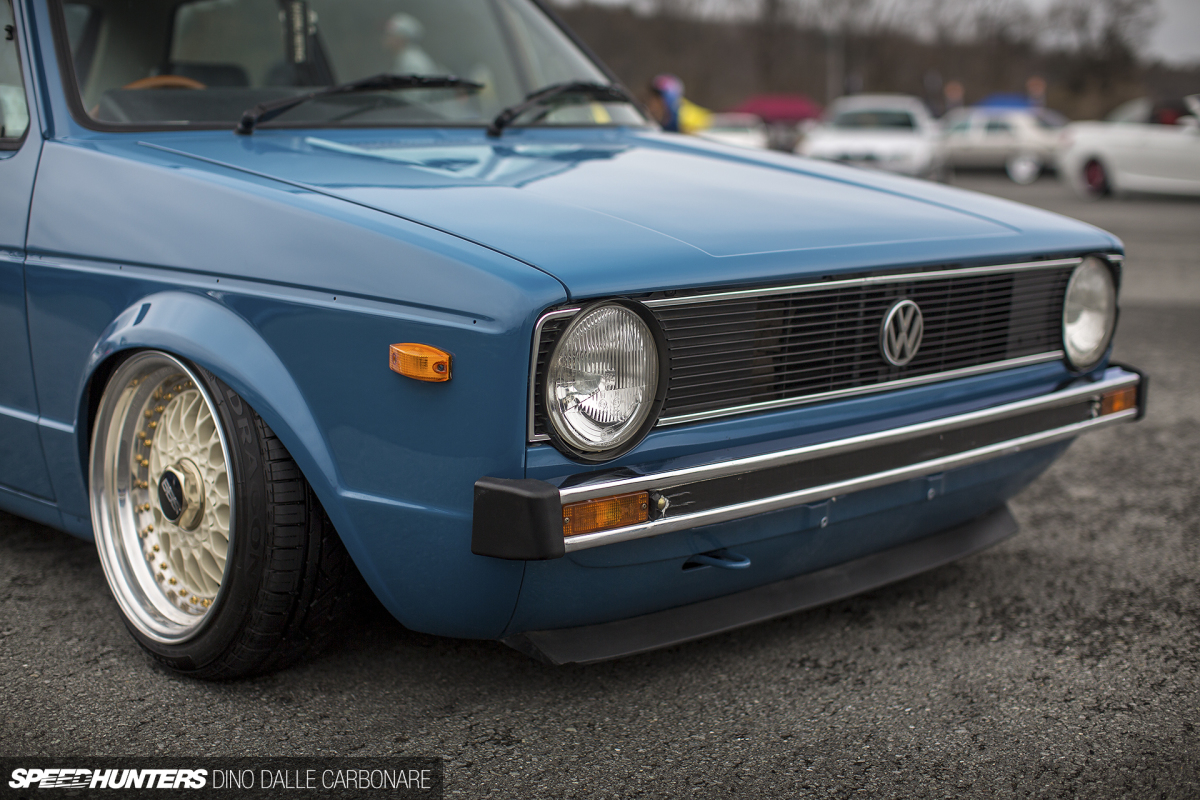 The Mk1 Golf is the prime example; this was a simple car built to do a simple job, and it worked in every respect. It's not hard to see why these cars hold the appeal they do today either. They offer such a simple canvas to build upon with an injection of fresh new or not-so-new parts.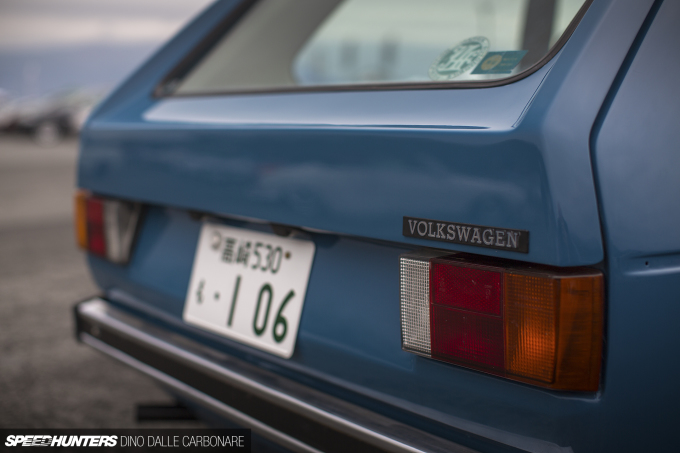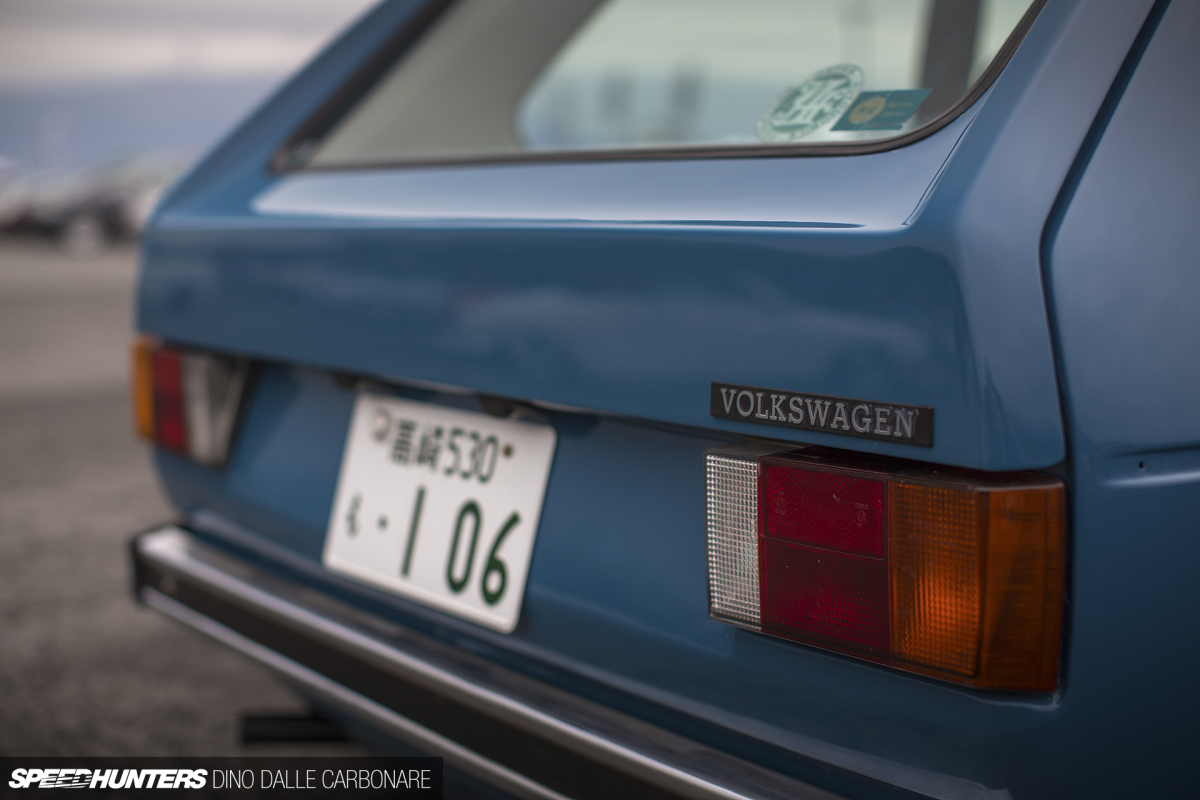 When I came across this particular VW at Track & Show I knew instantly that I had to share it with you guys. As always, I like to see how the Japanese take a popular modifying platform and put their own twist on it.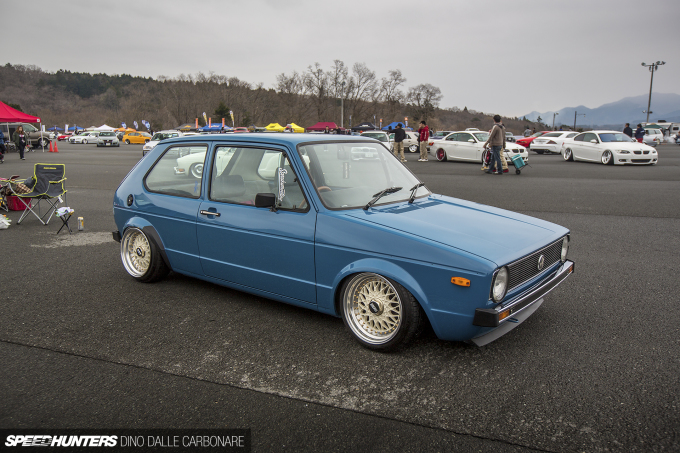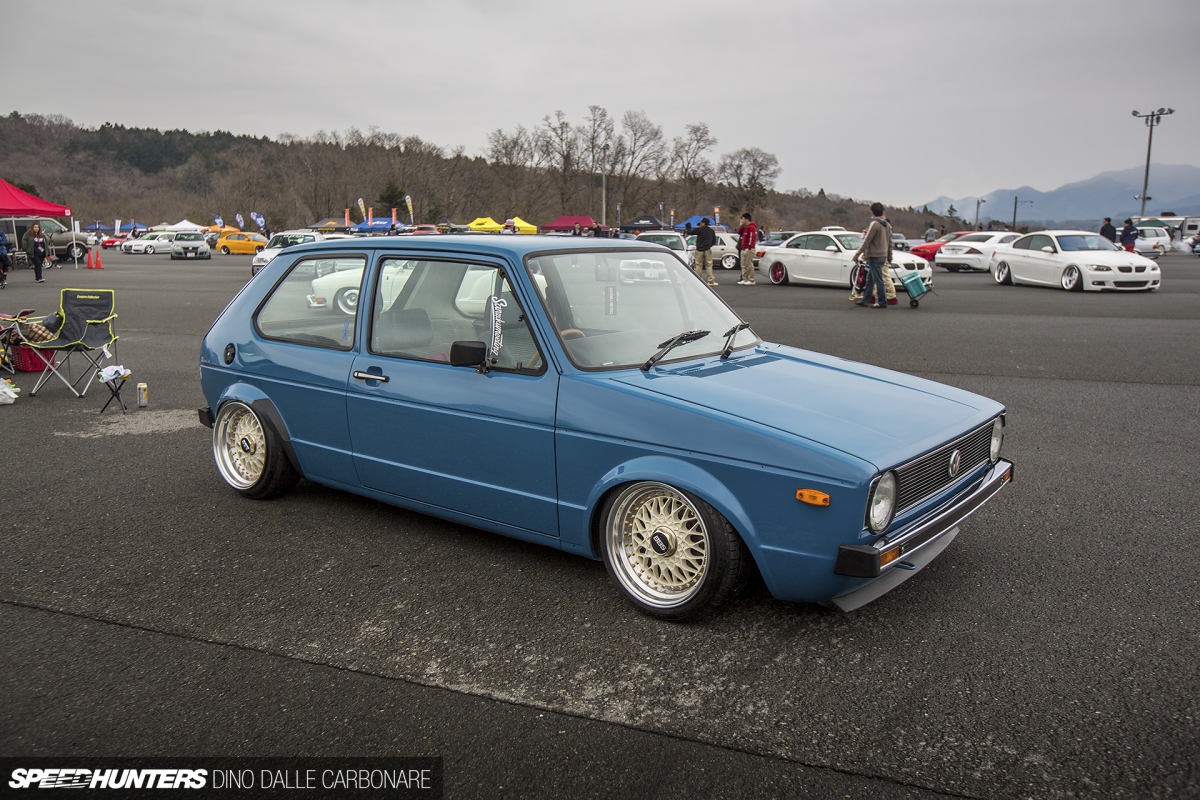 But most of all, the Golf was simple and to the point.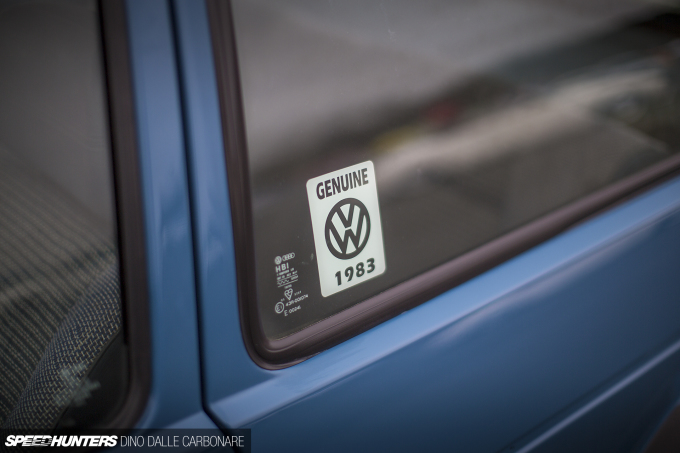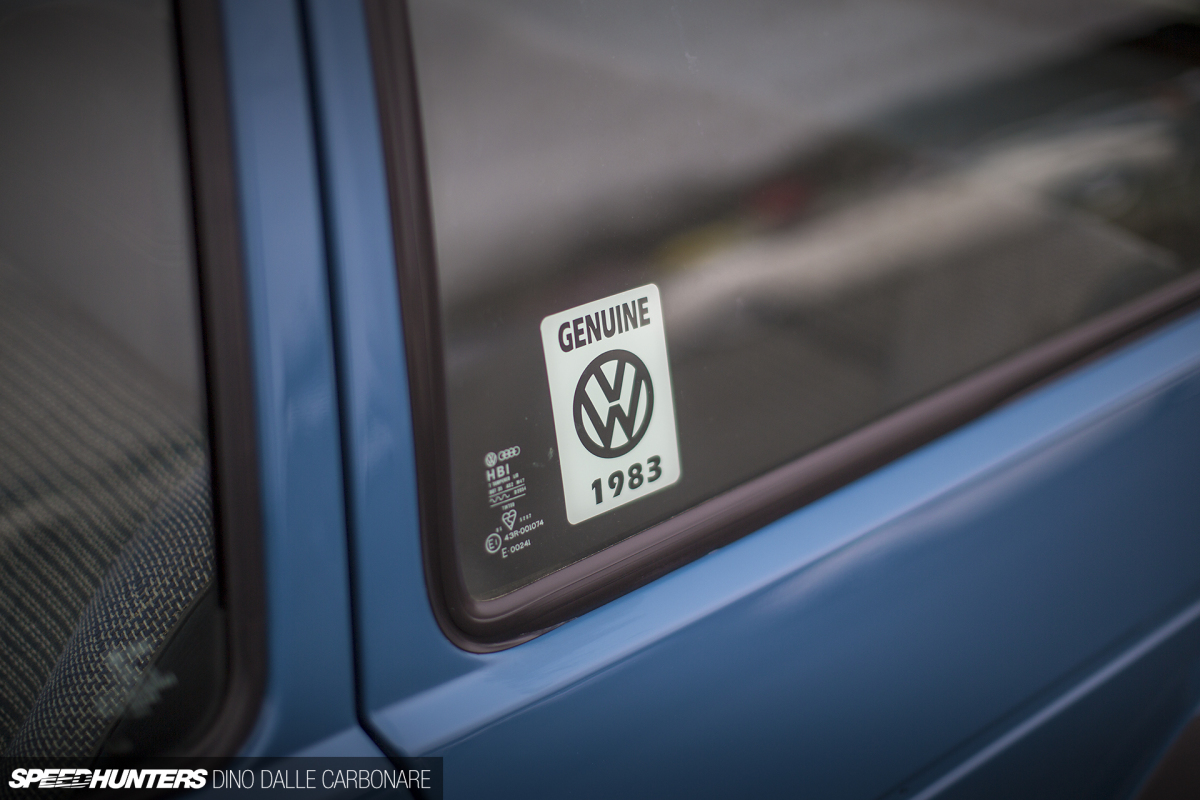 I like that a lot.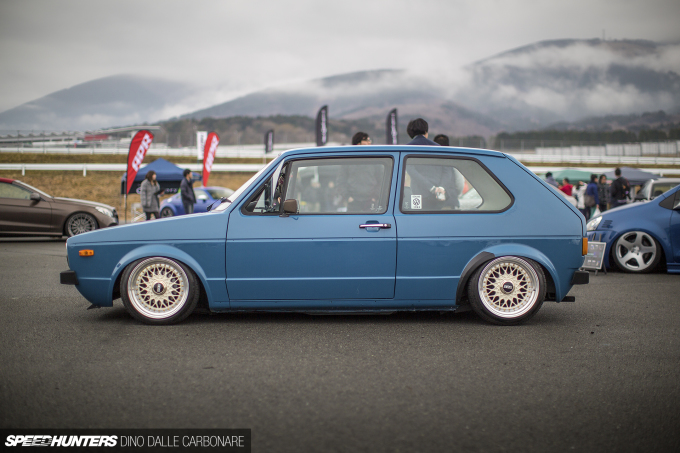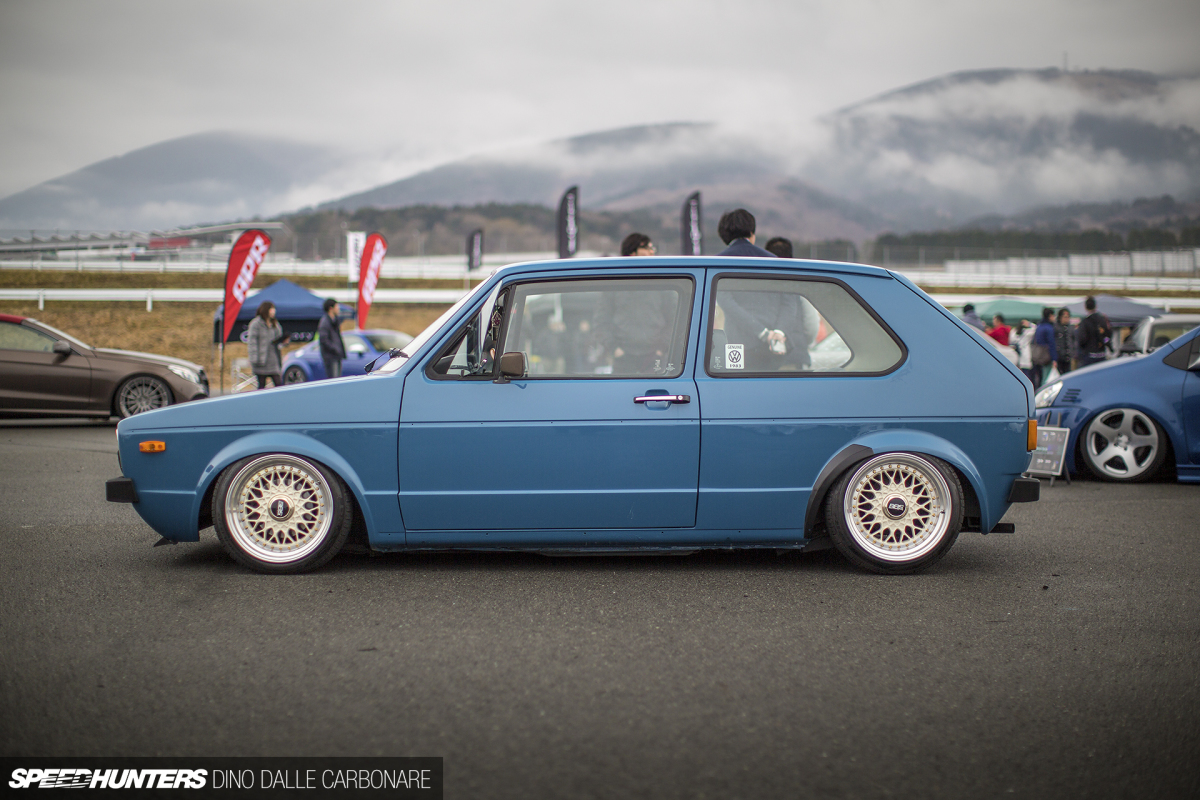 A static drop took care of lowering the car in a pretty dramatic fashion. It actually needed to sit this low too, or else it just wouldn't be making a statement.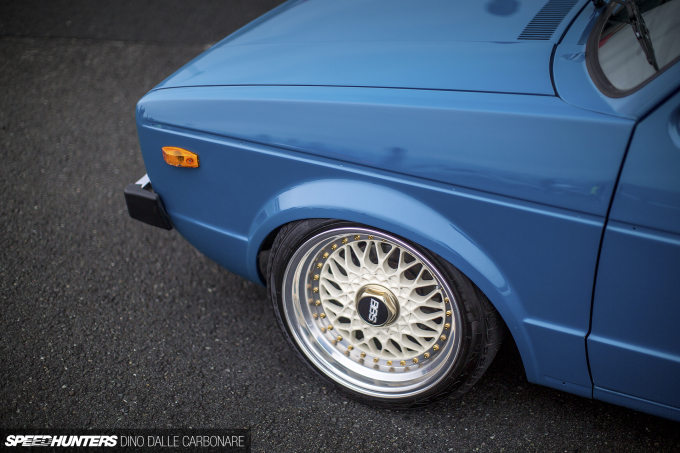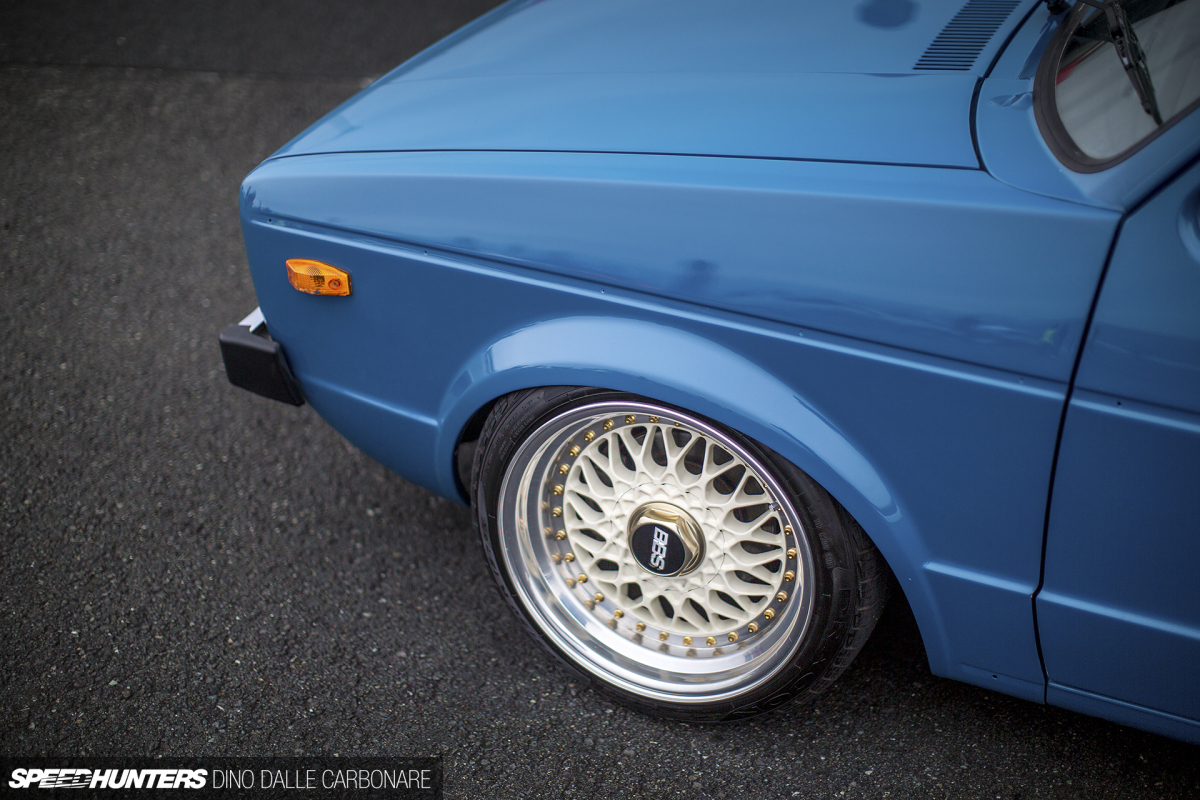 The wheels tuck nicely into the gentle blisters that VW worked into these cars back into the day, something you don't really seen anymore as design has evolved past this style. They've obviously been cleaned up and rolled to avoid rubbing issues.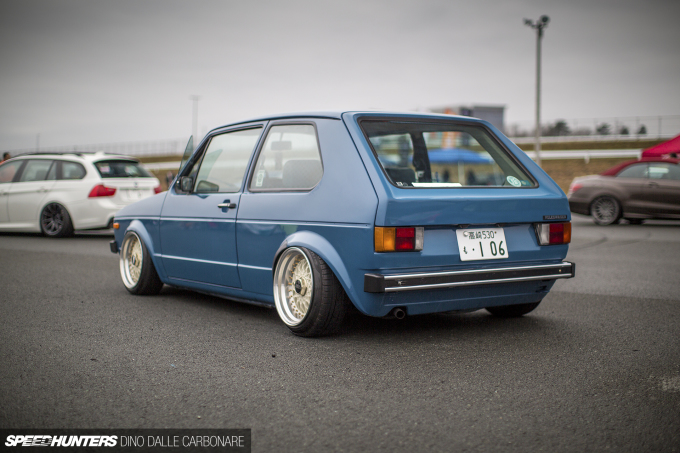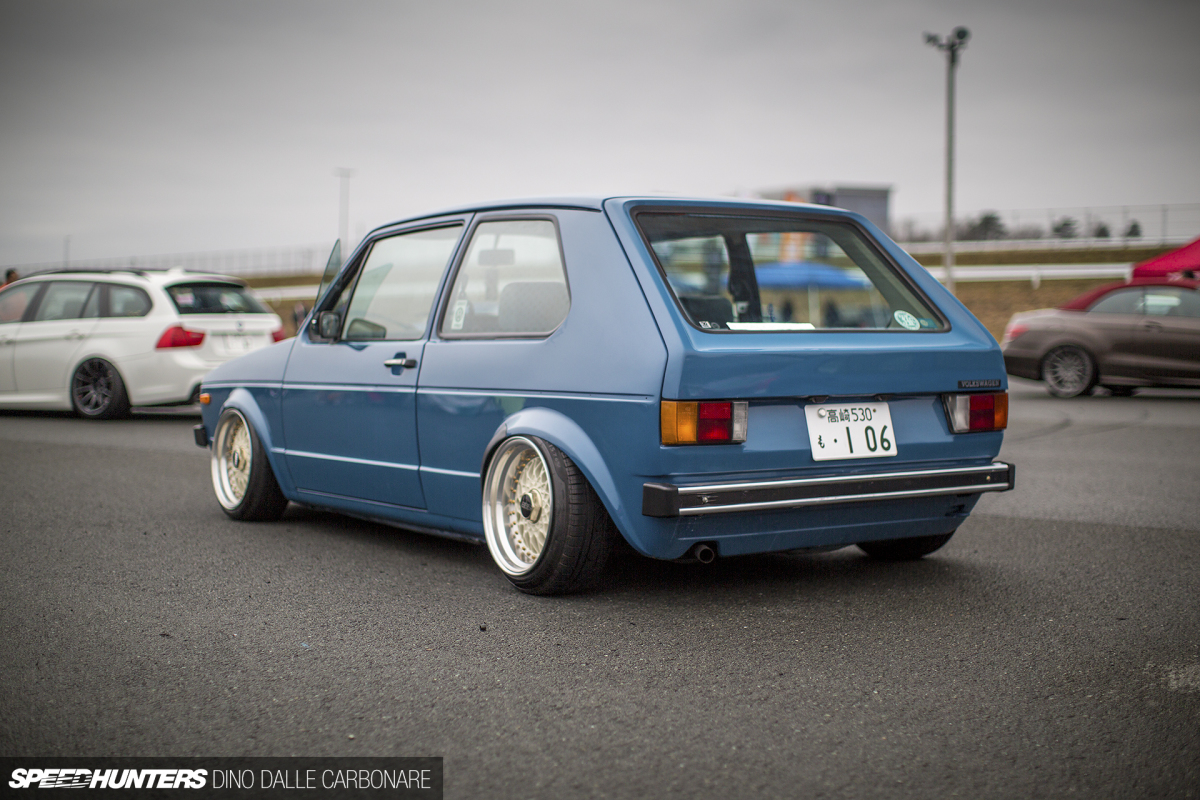 As is the case with the rear too.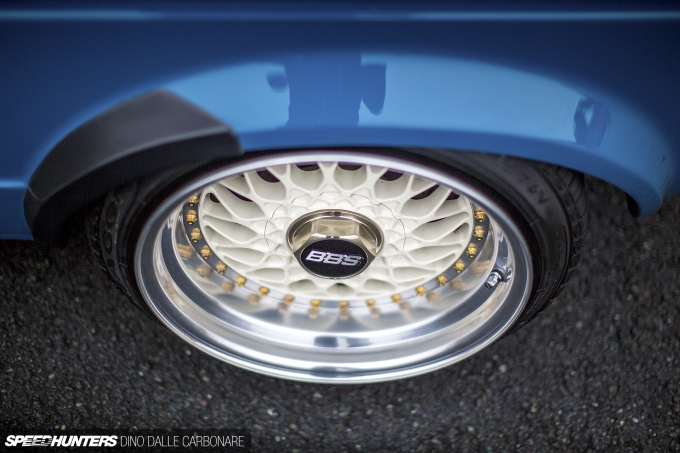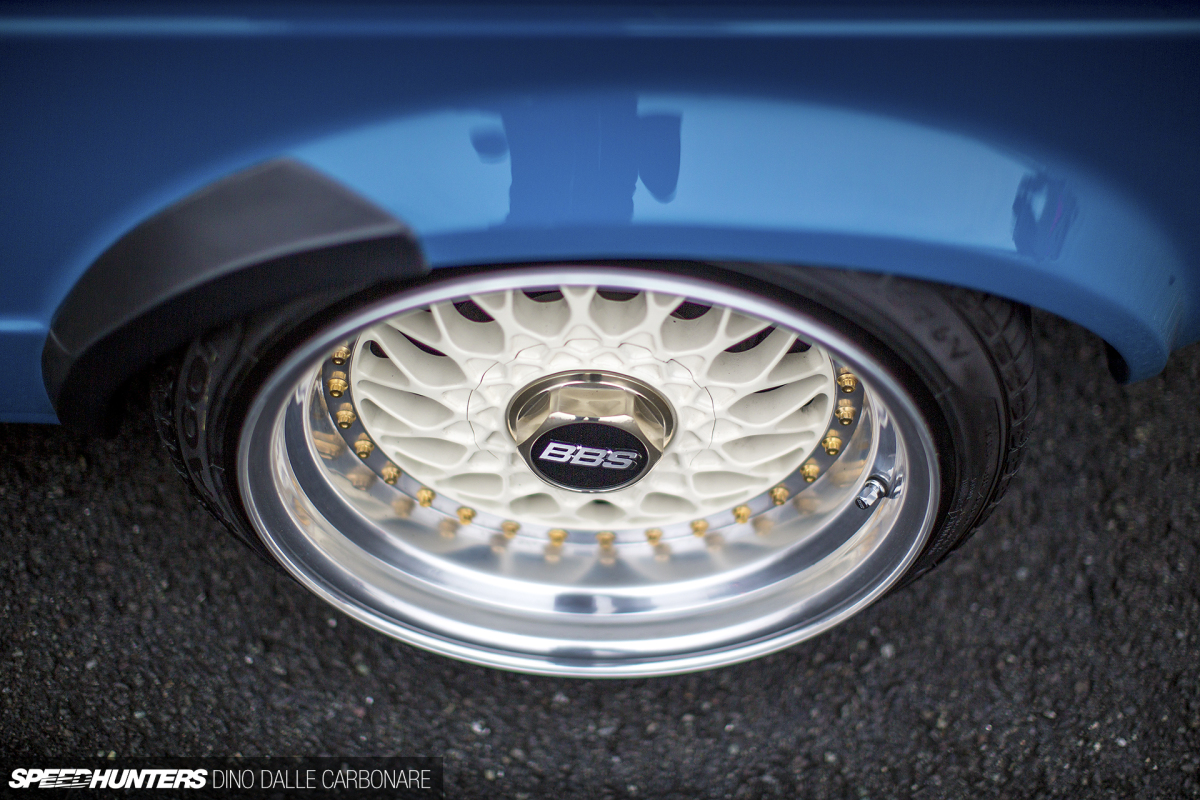 The reversed BBS RS mesh rims are a great touch. I'm all for fitting Japanese wheels on German cars, but there's something so right about seeing BBS rims on anything from Deutschland, and why Project Drop Top sits on RI-Ds!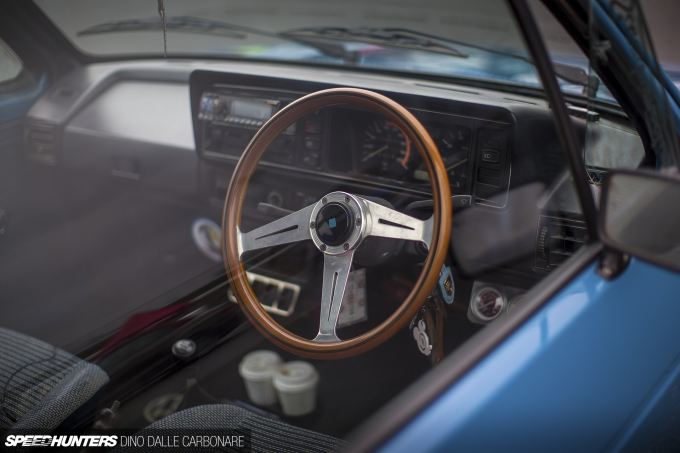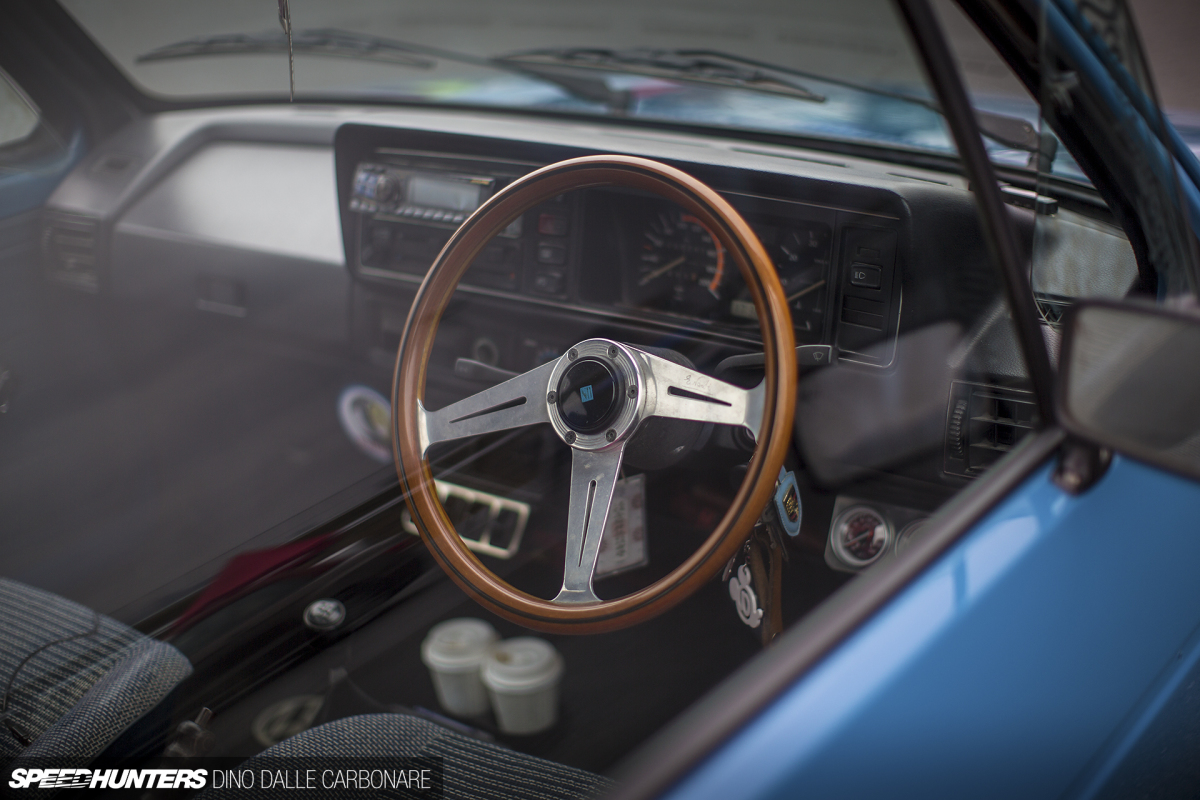 Simplicity is carried over to the interior, the factory seats and dash being retained and the space finished off with a modern headunit, wood-rimmed Nardi steering wheel and some under-dash gauges.
Top points for this one in my book!
Dino Dalle Carbonare
Instagram: speedhunters_dino
dino@speedhunters.com