Back when ground effect aerodynamics and downforce was becoming serious stuff in Formula 1, the FIA felt the need to jump in and start changing the regulations to help protect the drivers from the abuse that massive g-forces were introducing into the cabin during high speed cornering.
For the 1981 season, the F1's governing body banned the movable skirts that until then were an important part of maximising ground effect, and dictated a ride height of 60mm.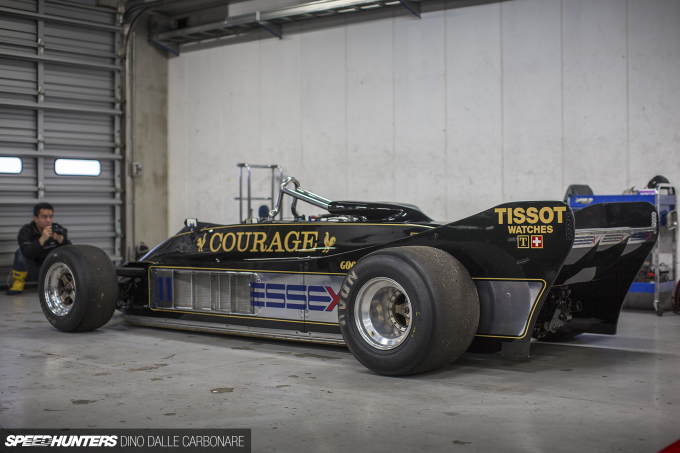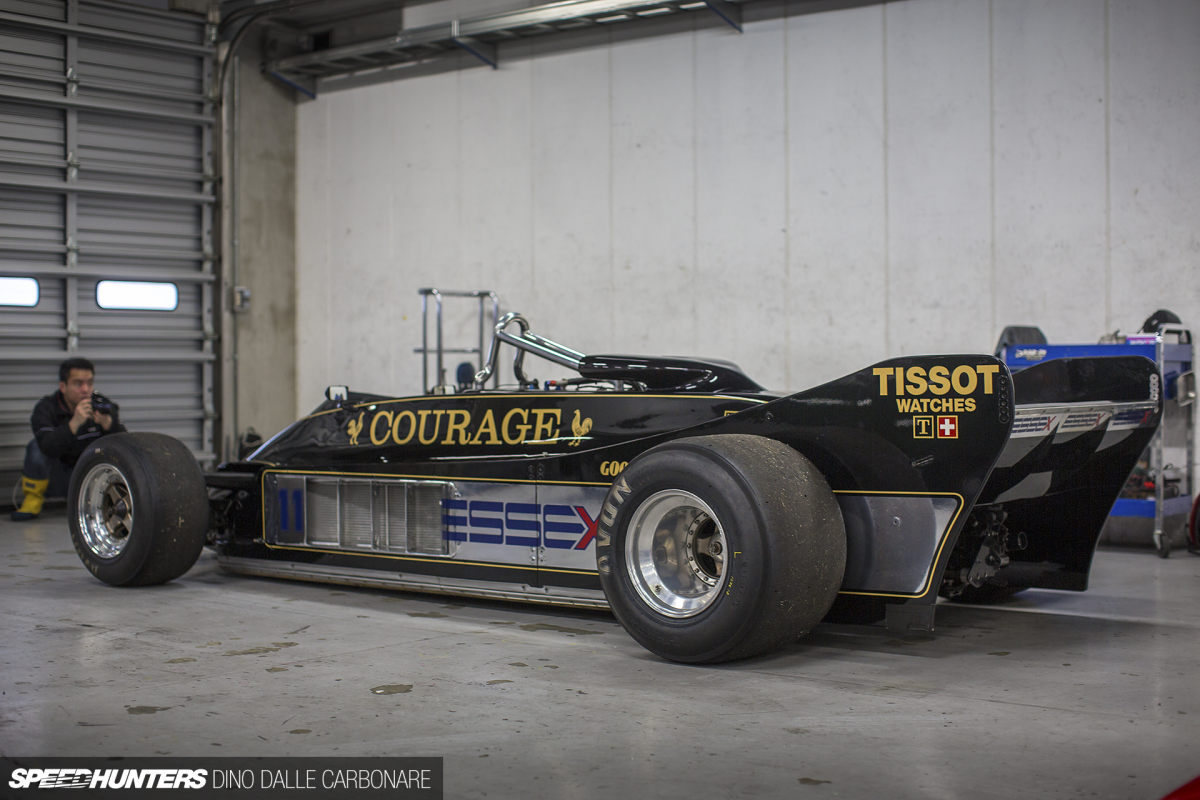 Some teams like Brabham got around this by devising suspension that would lower under aero load, pushing the car right onto the track to get the desired ground effect, but killing any sort of suspension travel and therefore torturing the driver with even more vibrations on top of the high g-forces. However, Colin Chapman came up with a different solution for Team Lotus, and the Type 88, which I came across at the recent Japan Lotus Day, is it.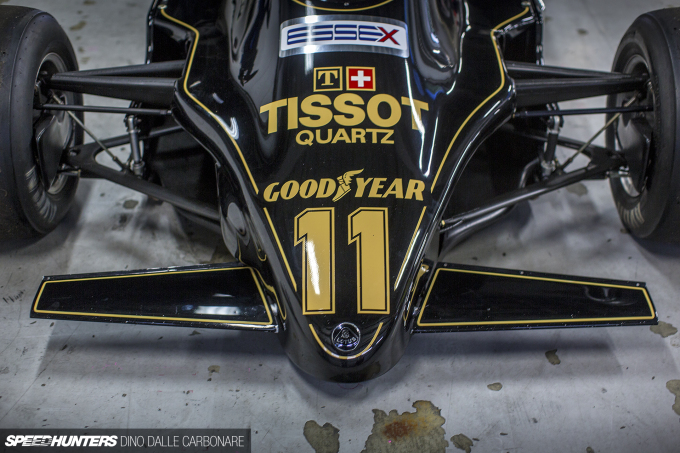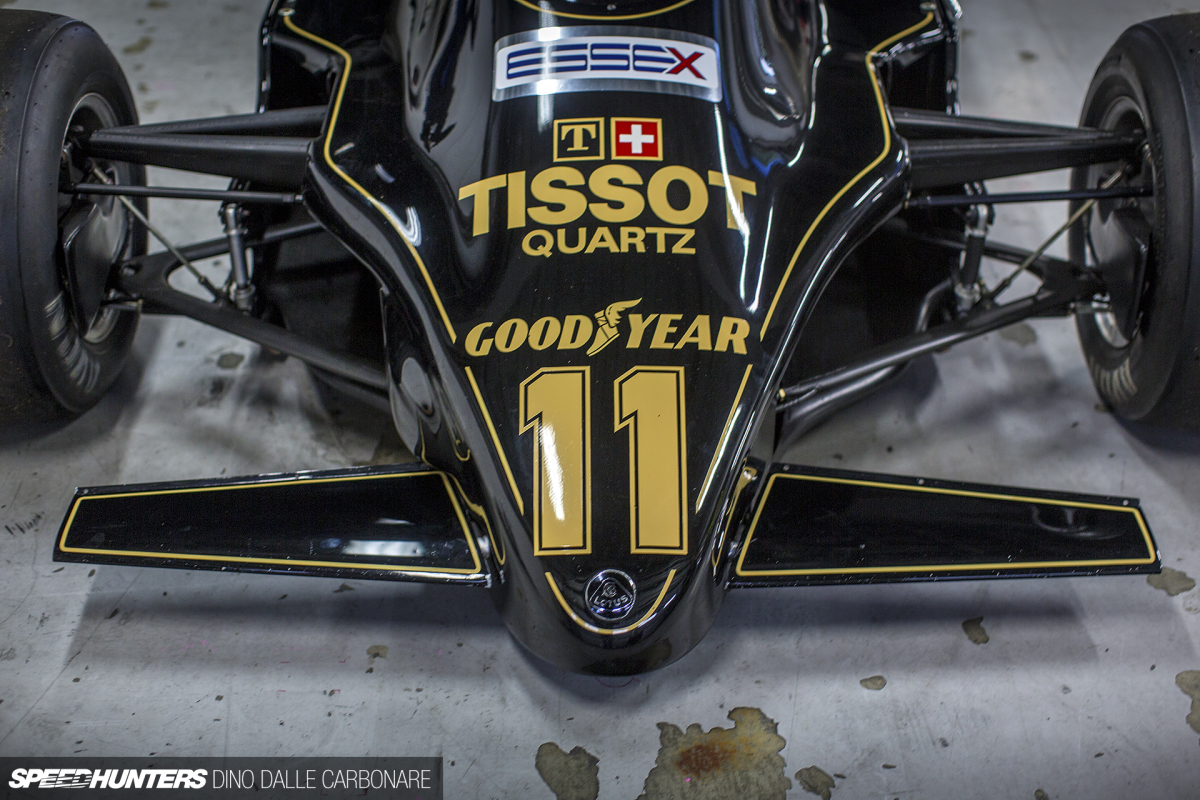 As soon as other teams noticed how effective Chapman's solution was, they complained and the FIA ended up banning the 88 immediately.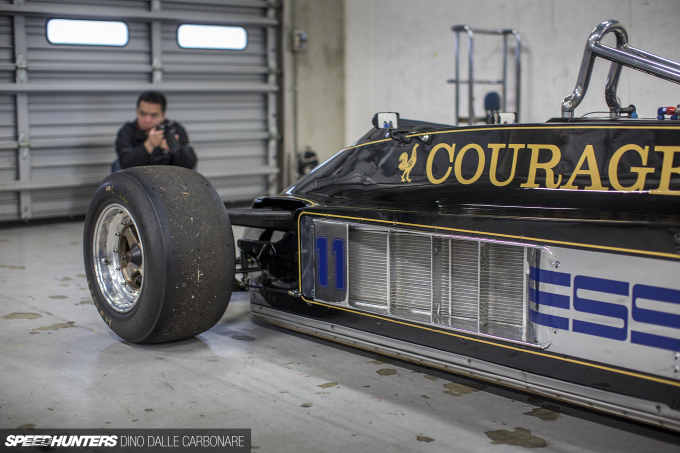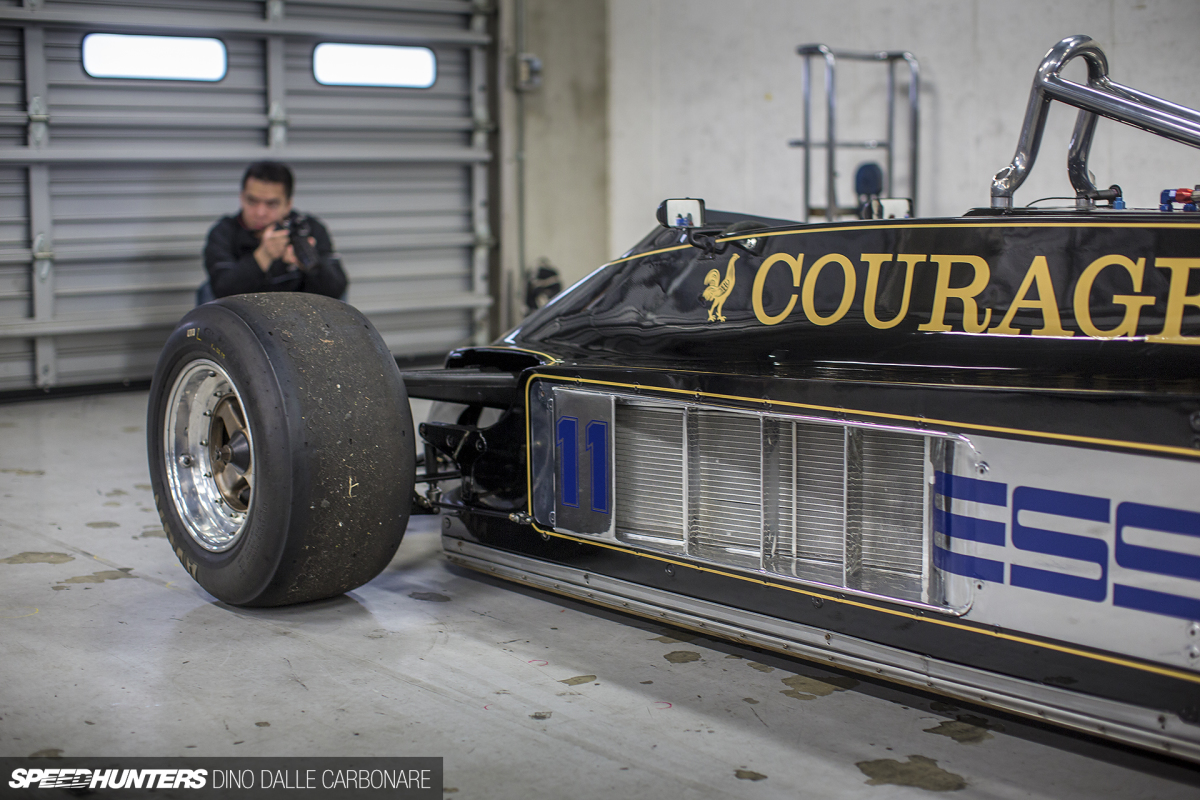 It was a true pity, as this sort of outside-the-box thinking was what F1 should have been all about.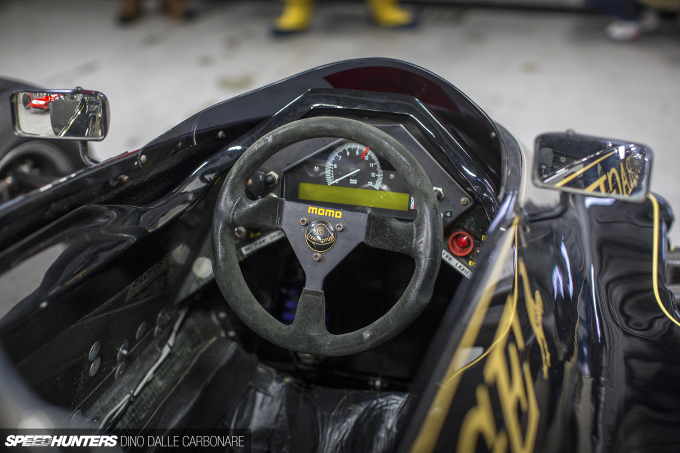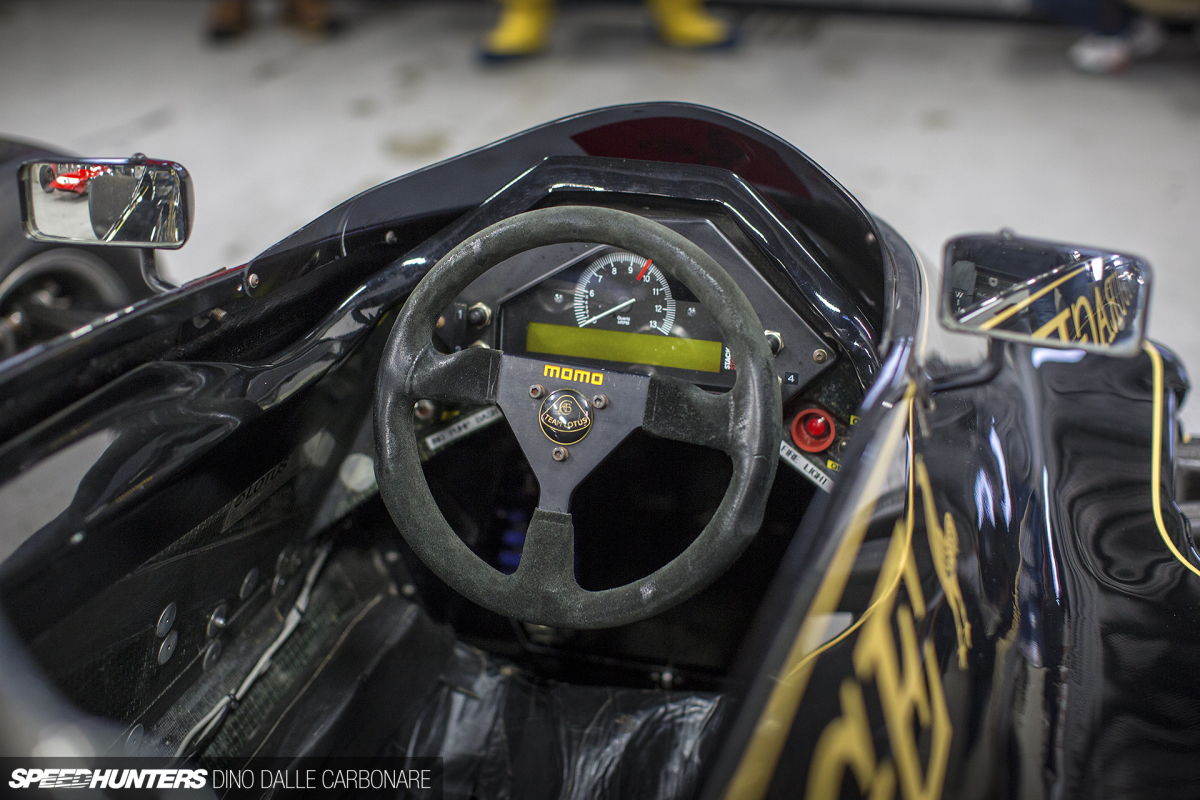 Chapman wanted to isolate the driver from vibrations and to do so devised a twin chassis system. Effectively, it's a chassis within a chassis. The main one is where the cockpit and most of the car is laid out, suspended by the main dampers at each corner.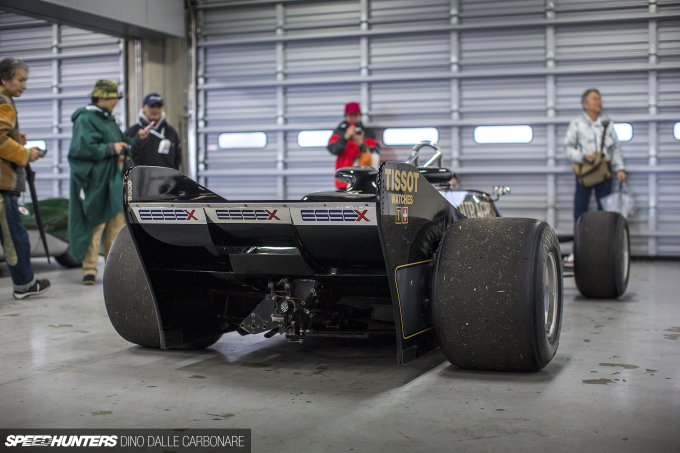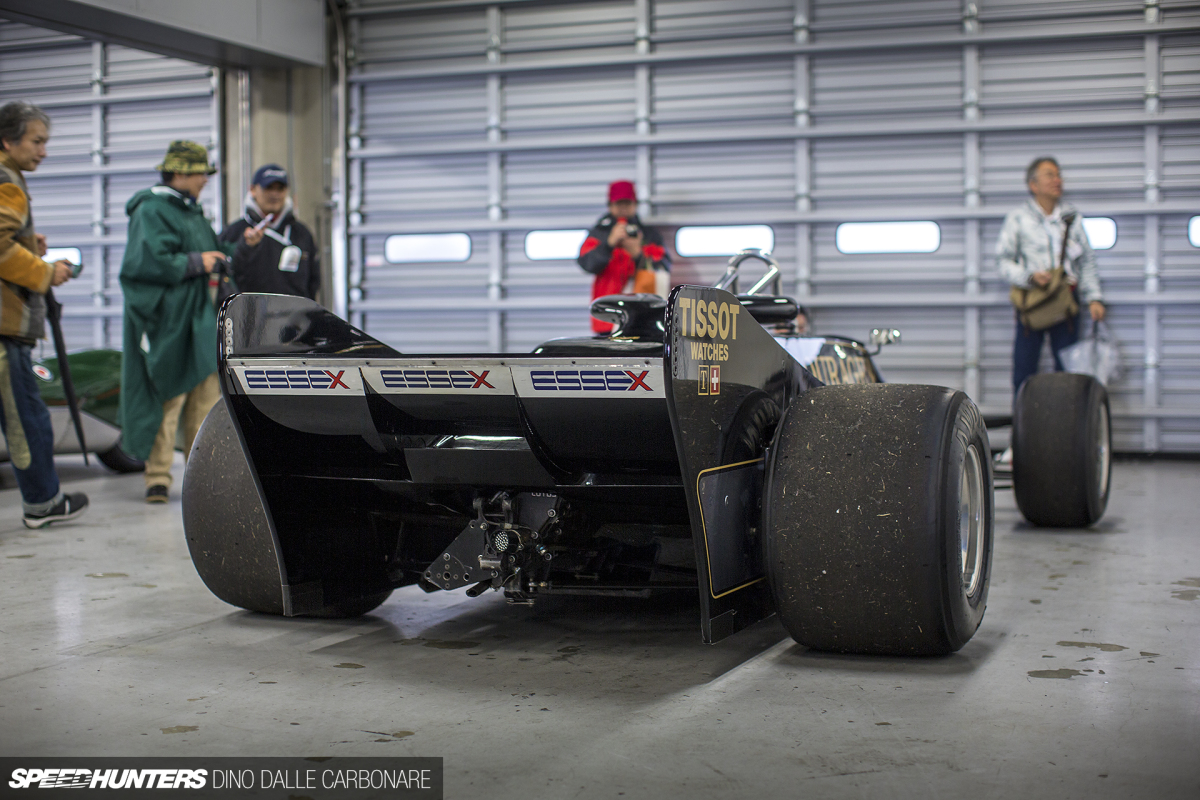 The outside chassis however, holds and suspends the one-piece exterior carbon fiber body. It's hinged at the front just behind the front wheels and mounted on springs at the rear, thus lowering and transferring the massive levels of downforce it generated, but all without actually lowering the car and introducing vibration into the cockpit.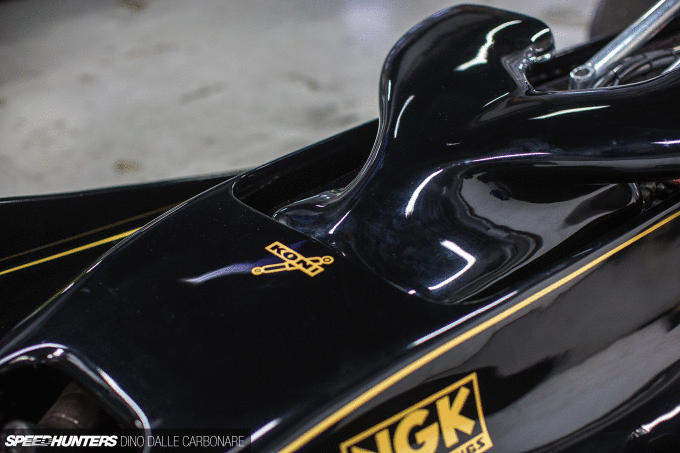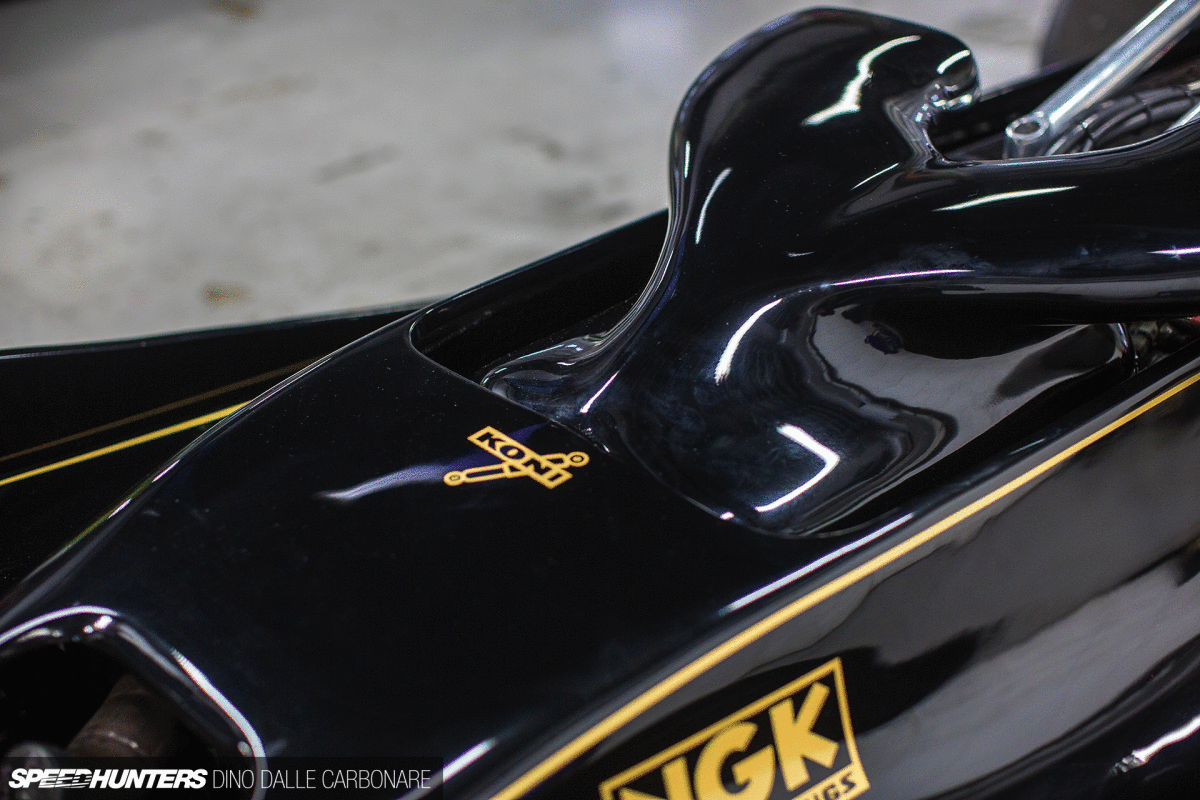 This GIF above should give you an idea of how it works.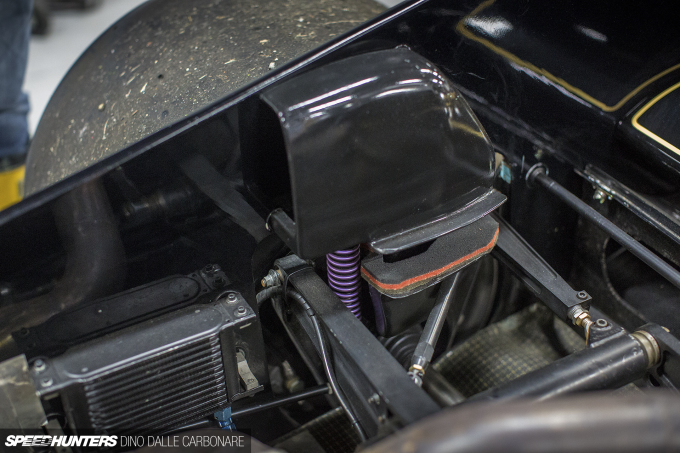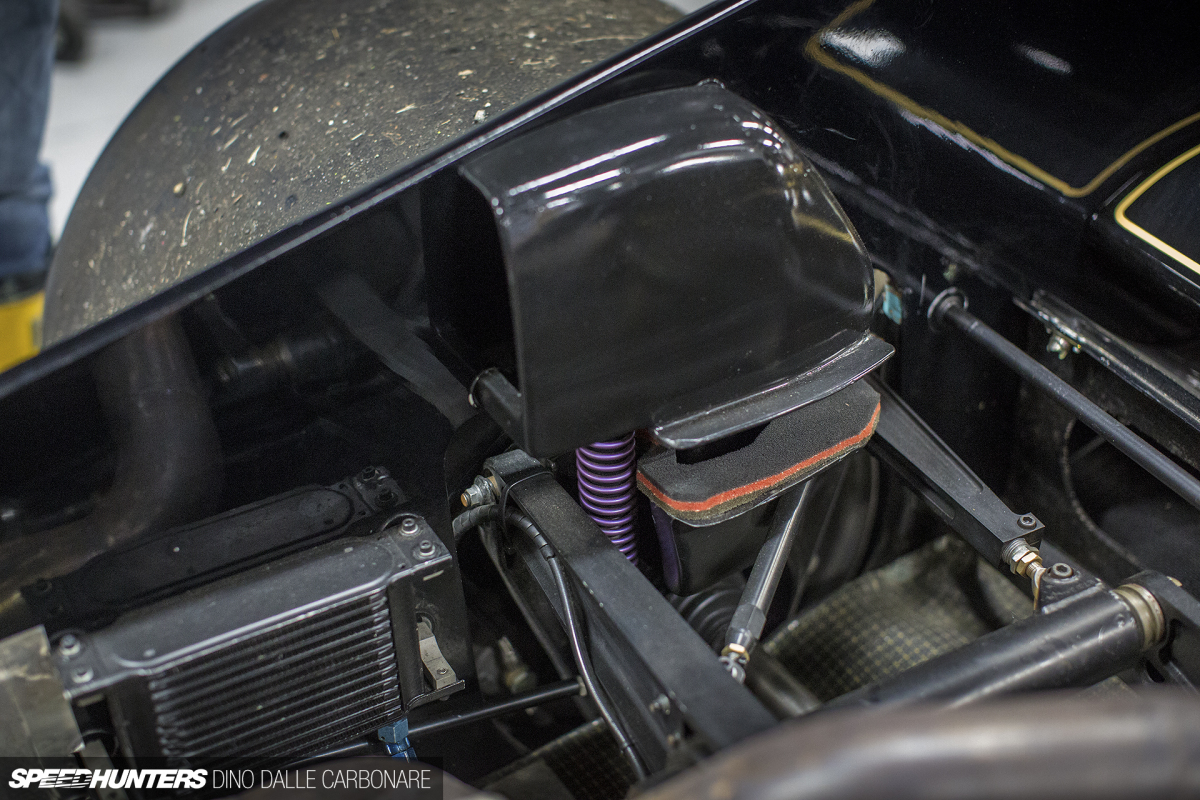 With the engine cover removed you can see the small purple springs it's all mounted on.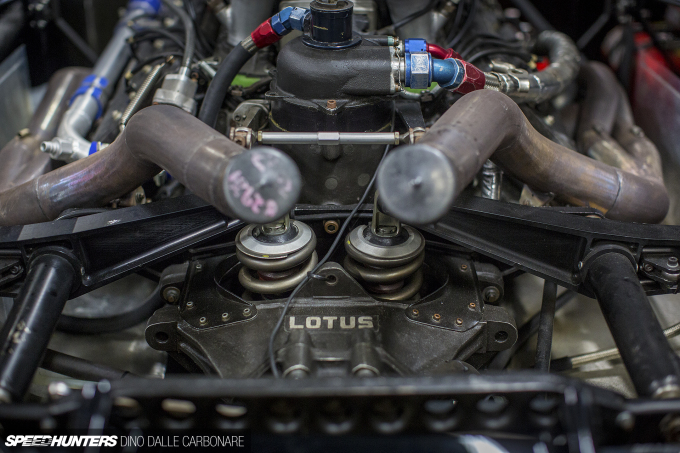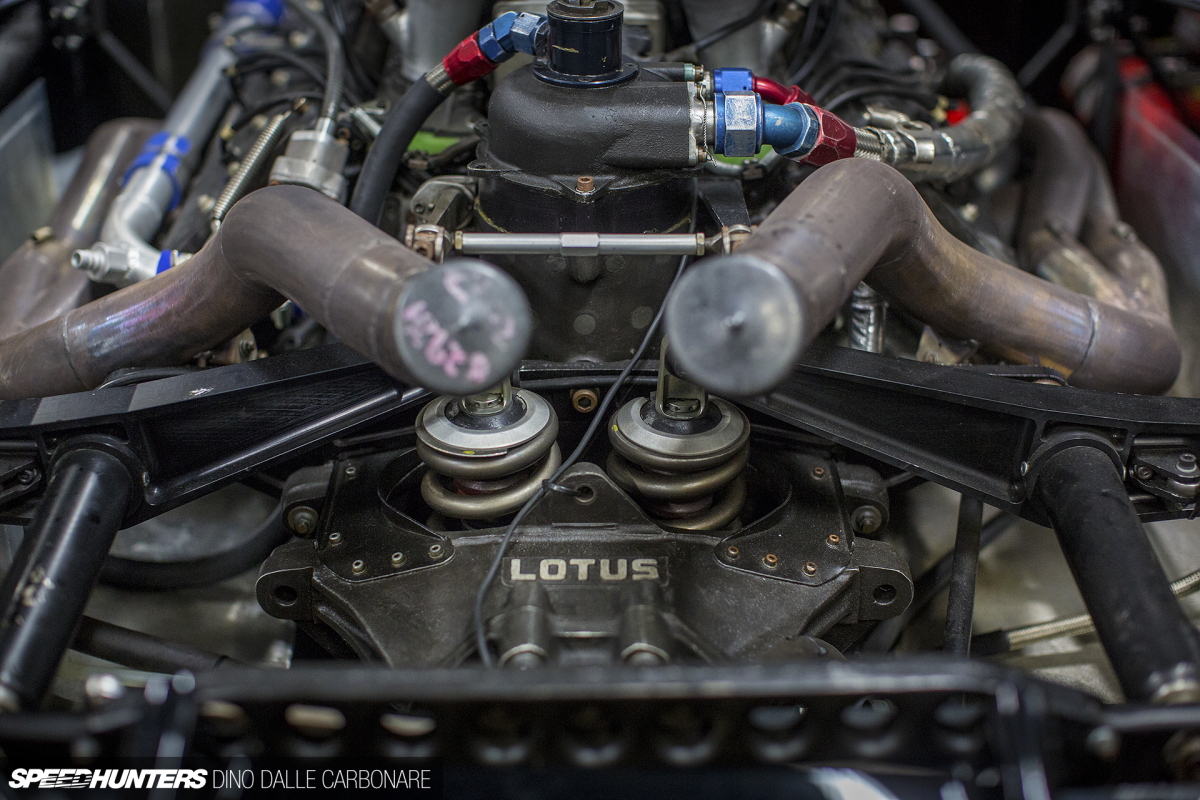 They're separate from the main rear coilovers that are actually sitting inside of the gearbox housing. How wild is that?!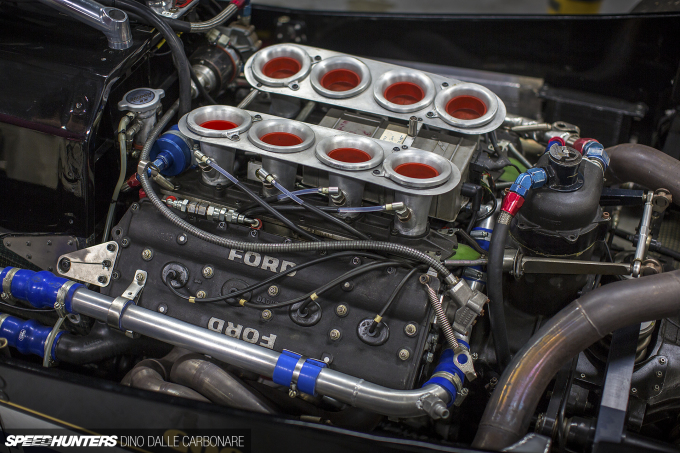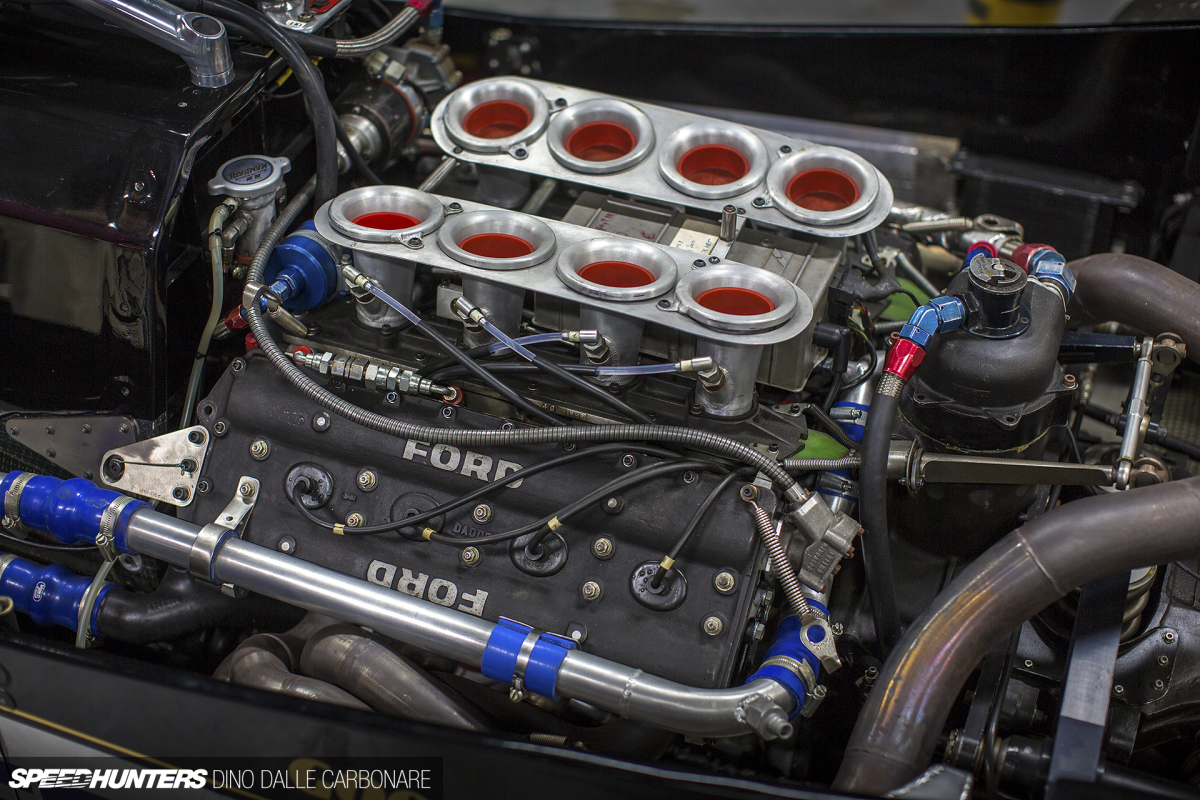 The Type 88 was powered by a Ford DFV 3-liter V8, completing what was an impressively engineered race car. It's just too bad it upset so many people.
Check out the video above for another look at this radical machine.
Dino Dalle Carbonare
Instagram: speedhunters_dino
dino@speedhunters.com