The One
Every sport has one. The one that is just oozing with style. The one that says what he wants and does what he wants. And of course, the one that you love to hate. In the desert racing world, that 'one' is BJ Baldwin.
He is loud and obnoxious, just like his fire-breathing trophy truck, right? Flipping off fans and telling off his sponsors? Well, that's the thing, BJ is actually quite the opposite. He is very softly spoken and very cultured when it comes to the business of racing and doing what he loves; he is one of the few true professional drivers in the desert racing world. He goes out of his way to spend time with his fans, always stopping for photos and a friendly chat. But when he dons his race suit and helmet, BJ transforms into an entirely different being; one that will drive the wheels off anything and everything.
So who is this man and how did he get his start in racing? I've been following BJ's antics for a few years now, but I've never really had a chance to hear his story. I was interested to know. When I was in his home town of Las Vegas a few weeks ago and I figured I would stop by his shop for a little chat…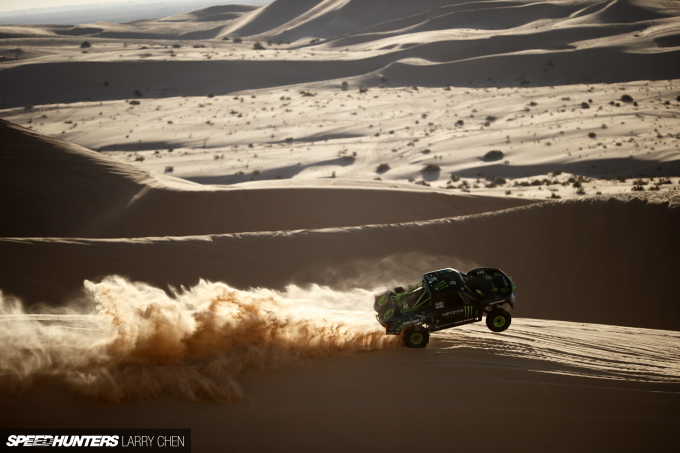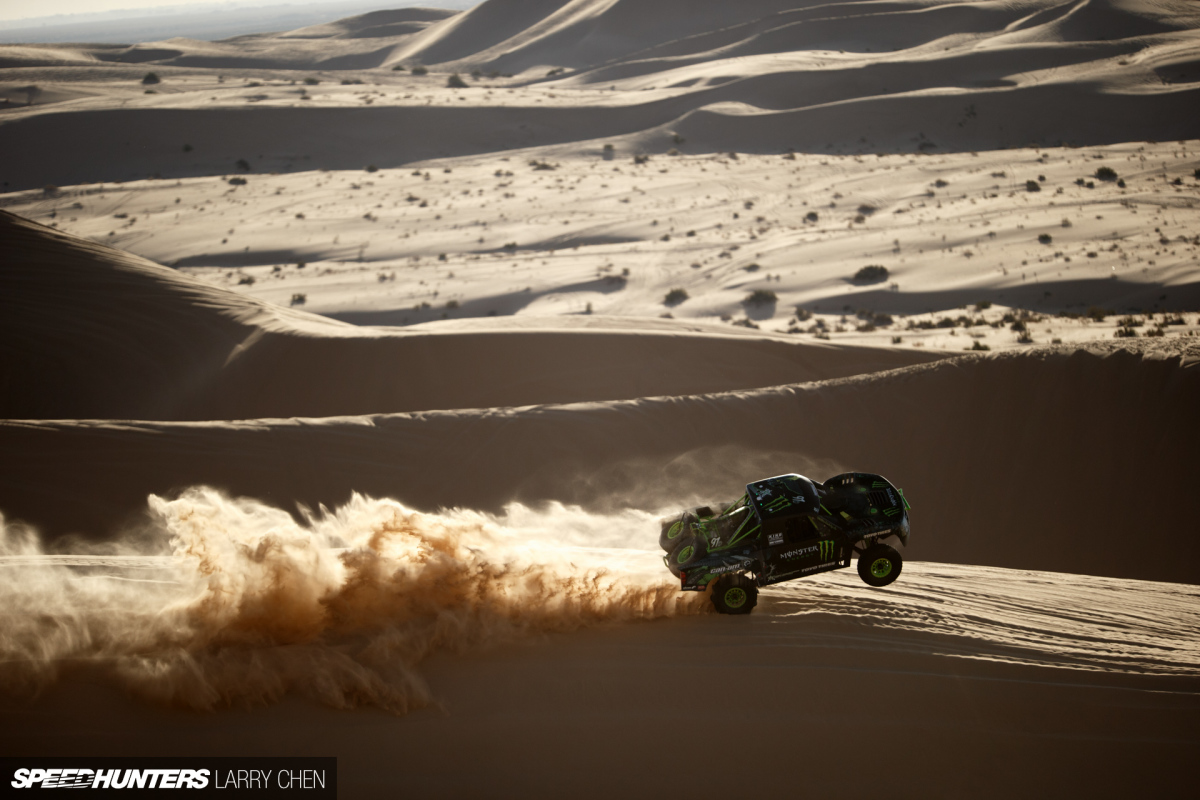 LC: There are many new fans that come into off-road racing and the first thing they see is you, the big personality. They see the videos, your team, and how fancy it all is, but have no idea where you came from. It's easy for them to assume many things about you, so what started it for you? What sparked it?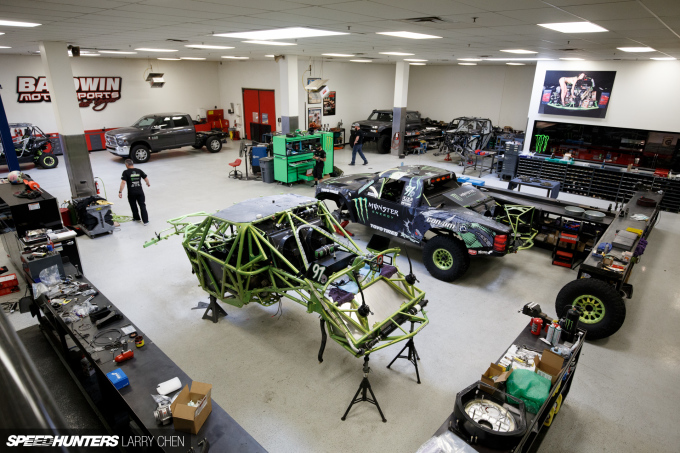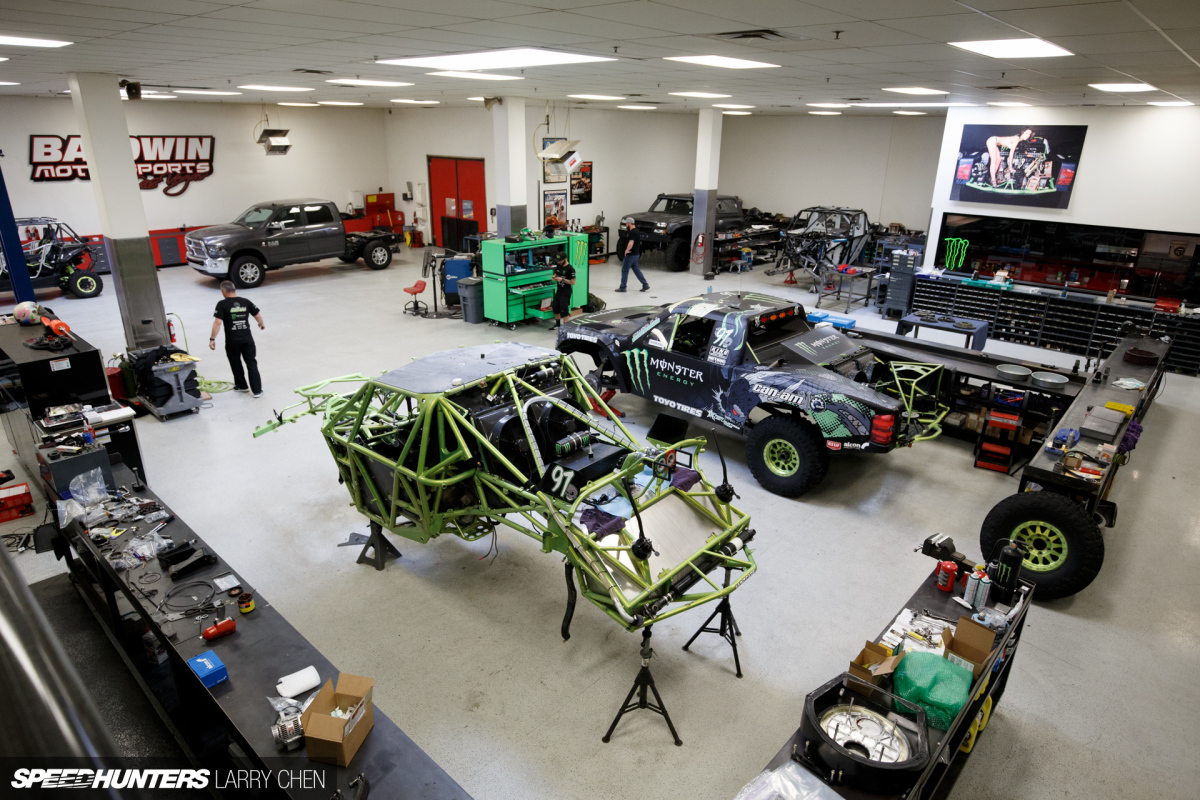 BJ: I've been in love with off-road since I was a kid. My favorite movie was Smokey and the Bandit and my favorite scenes involved all the jumps and off-road stunts. I've always been a fan for the dirt and being able to slide around in it. I discovered Ivan Stewart, Larry Ragland, Rob MacCachren, Robby Gordon, and a few others and loved their driving. When I was seven, my dad took me to the Mint 400 Tech & Contingency because he was pretty tight with the guys at the time. It was great to see these cool cars I'd never seen before. And something really memorable for me was when they let me honk the horn at Tech for a big announcement that I can't remember.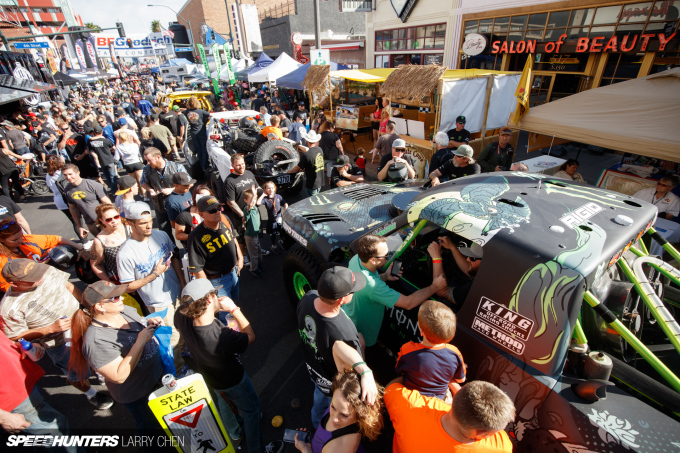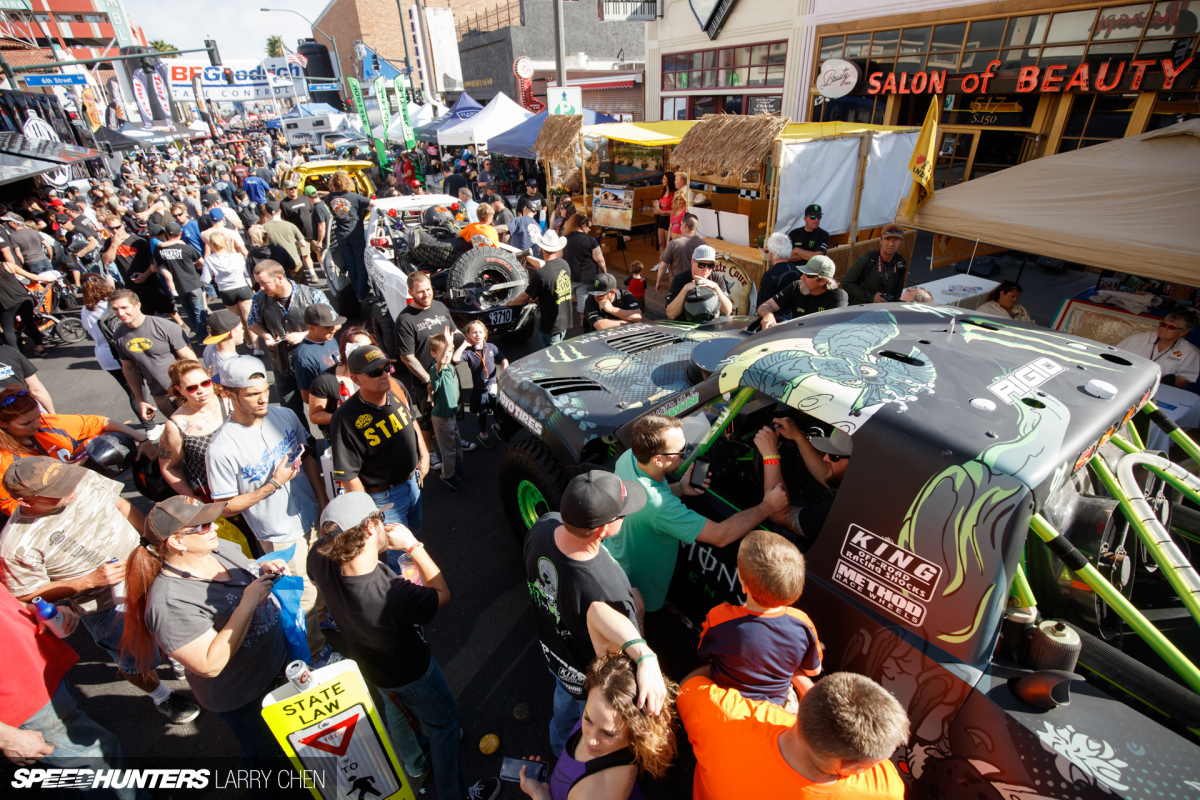 That was in 1986 and I didn't get a chance to go to another off-road race until I was 17. But I did watch the races religiously on TV. I was a really big Ivan Stewart fan when I was around nine and remember going to the arcade all the time and spending all my cash to play the Ivan 'Ironman' Stewart's Super Off Road game.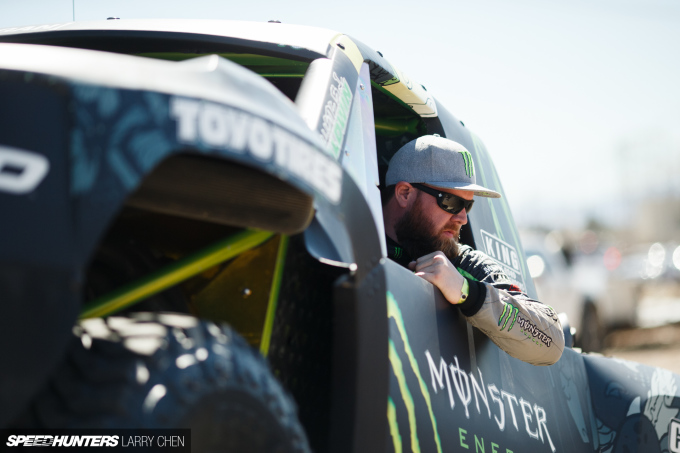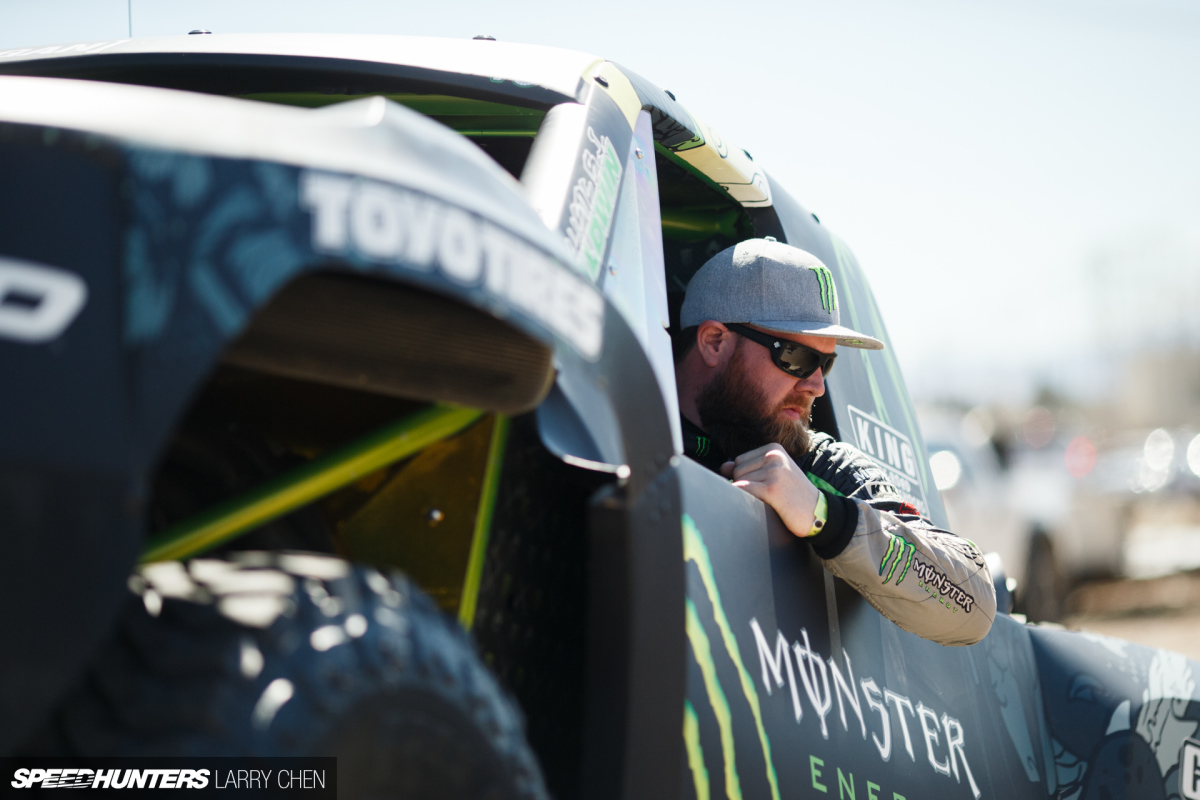 Around high school, my best friend Robby and I owned giant half-ton Chevy trucks. People would say my car looked weird with different tires and quarter panels on each side and missing bumpers and hood, but they always loved it after going for a ride with me. Most people had mud trucks at the time but I've always been about function and performance over looks, plus the mud trucks looked pretty silly.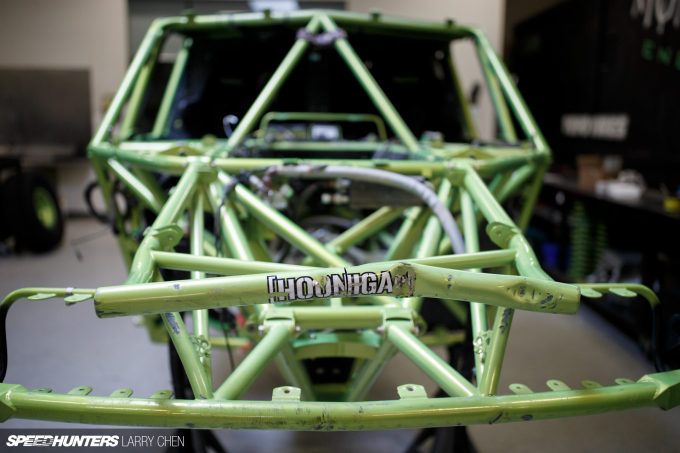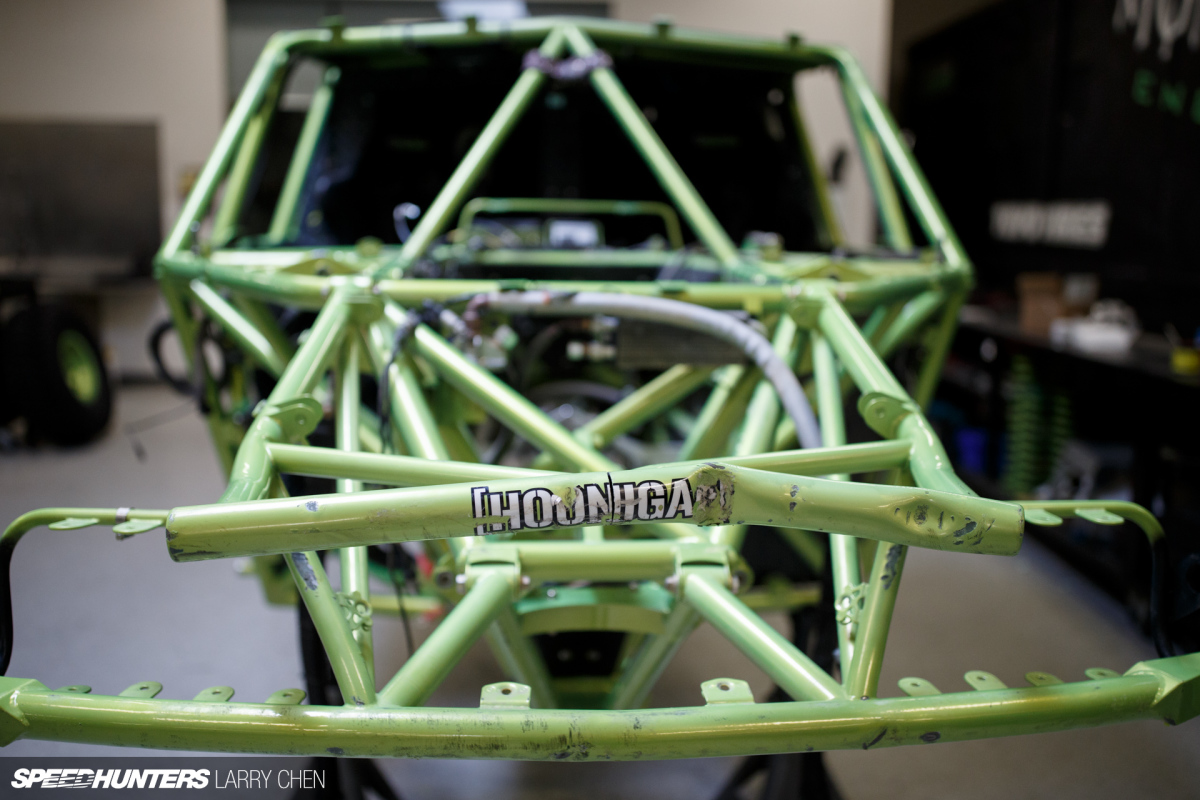 Anyways, Robby and I decided to go to the Parker 425 but we stayed up till 4:00am and missed the start. We headed to this big wash area and waited for the trucks to arrive and the first one was Curt LeDuc's. Seeing a full-blown race truck perform in its environment and hearing it for the first time was the gnarliest thing I've ever seen or heard. It was insane. To this day, I remember that memory like it was five minutes ago.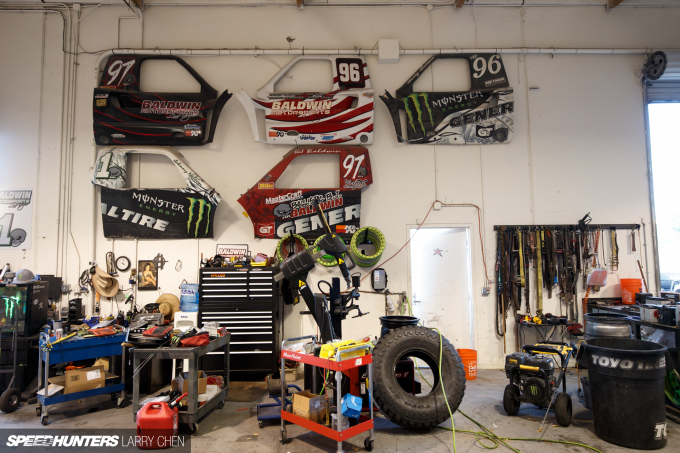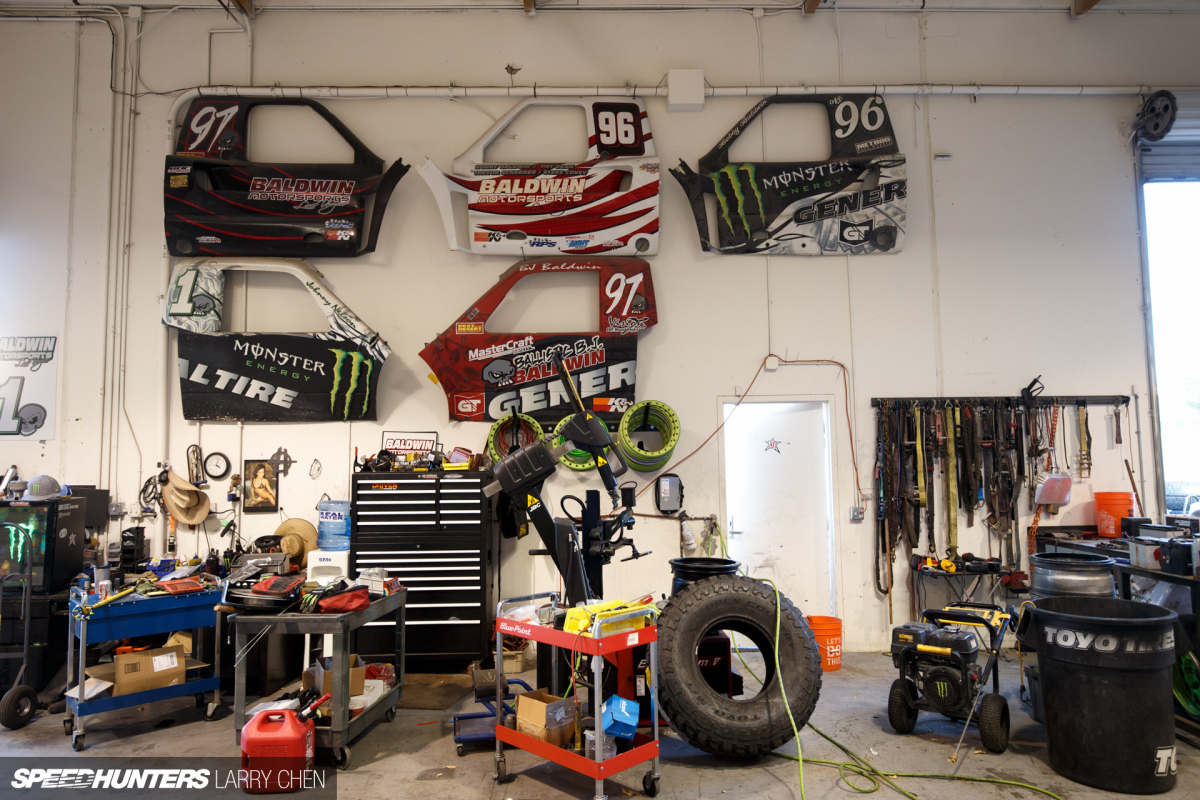 LC: That's the thing. For a normal person, they don't realize how fast these trucks can go in the desert. They just see the terrain as undrivable.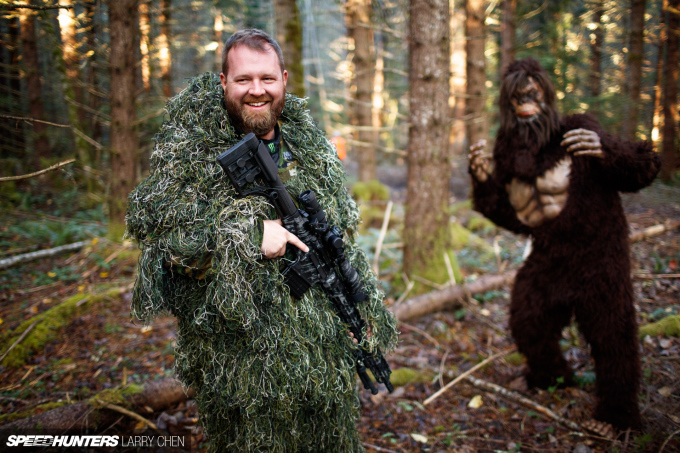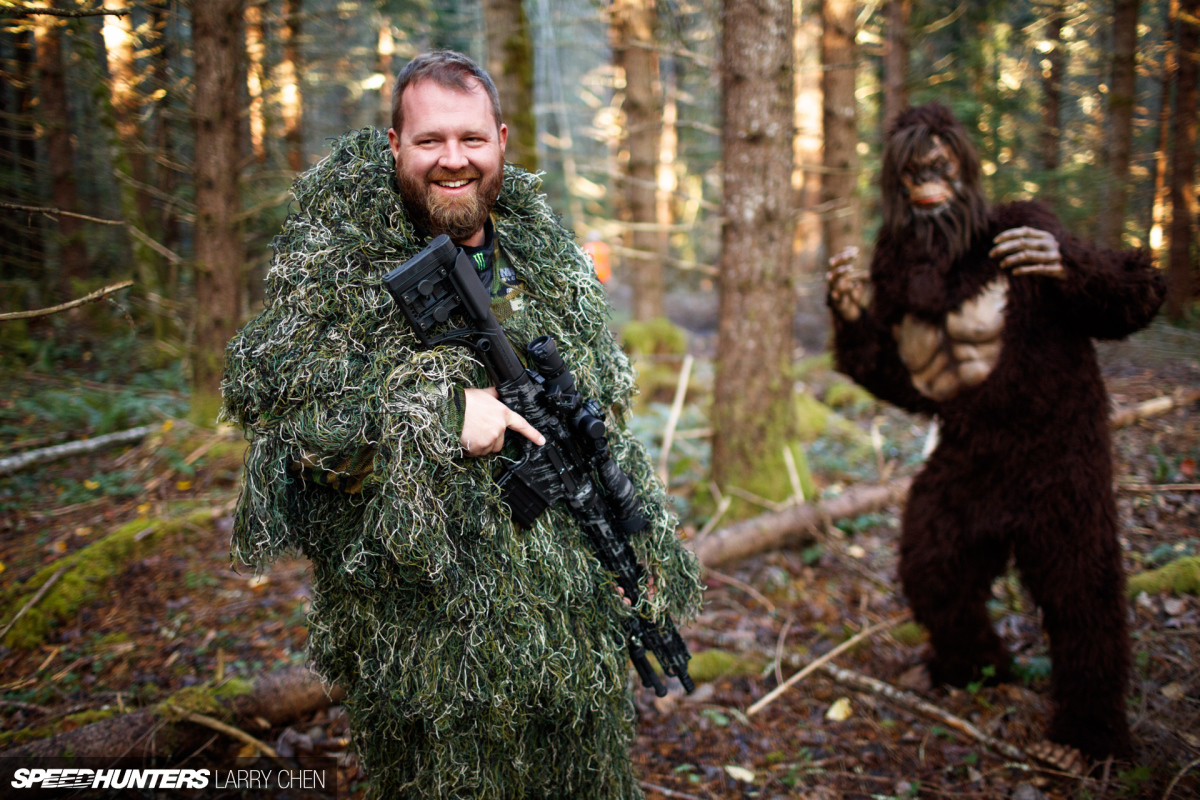 BJ: It's really crazy to see in person. Actually, at that same wash, I wanted to get a picture of a truck jumping. I saw a flat area that led to a jump and knew they would get six to seven feet. I knew I'd go flying if I were to hit it with my Chevy at the time. I tried to get the shot but none of the trucks came off the ground. It didn't make sense that the 'obstacle' did nothing to the trucks.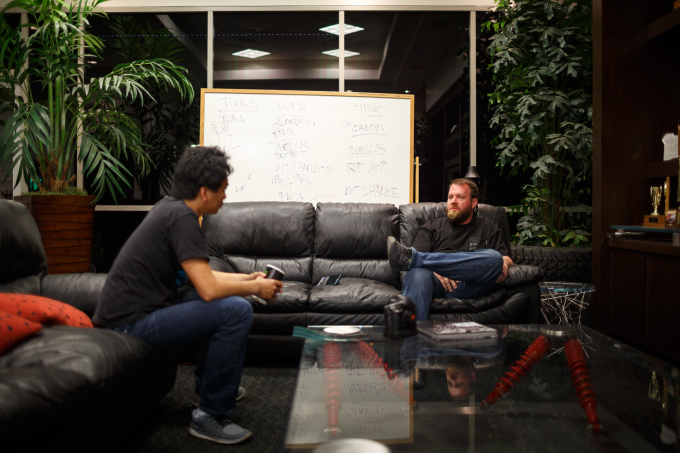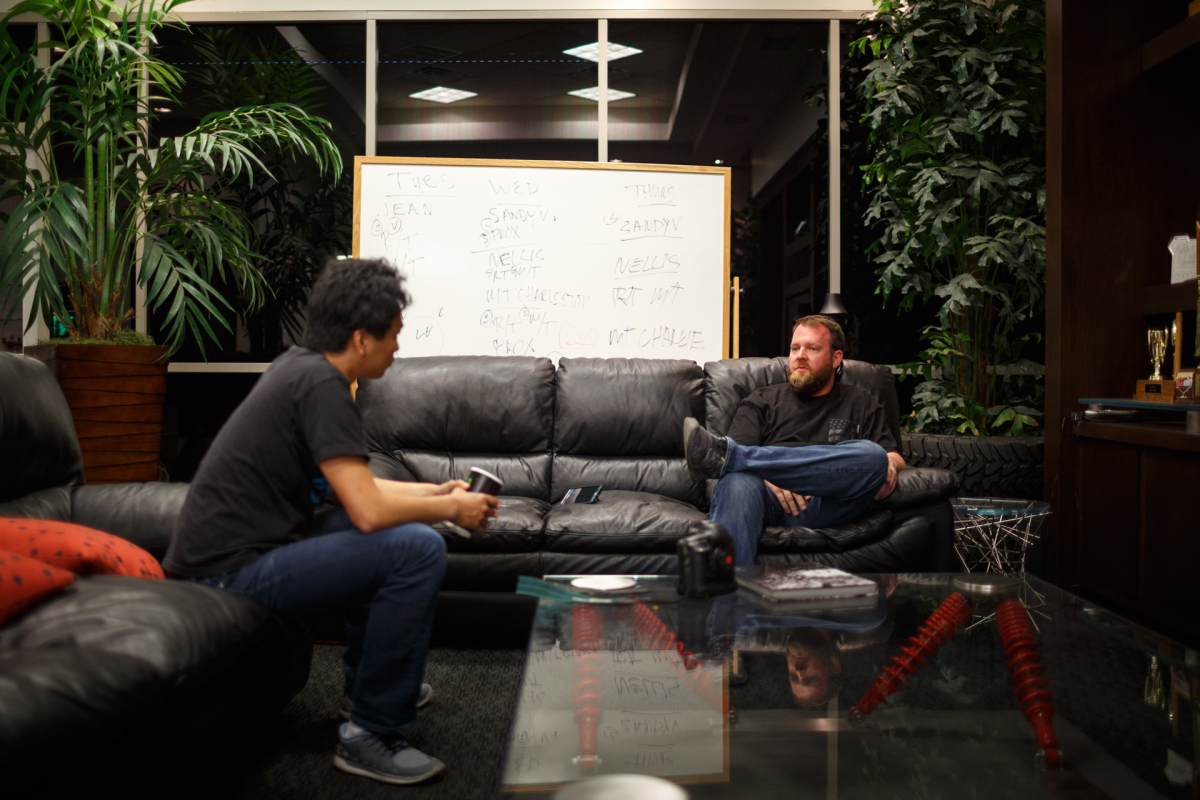 It wasn't until I was 17 and got a ride in a Class 12 car for one lap at a local race in Nelson Hills that I understood. Going into it, I didn't know what I was getting myself into. 120hp, small coilover shocks, nothing like what I drive today. Just really slow.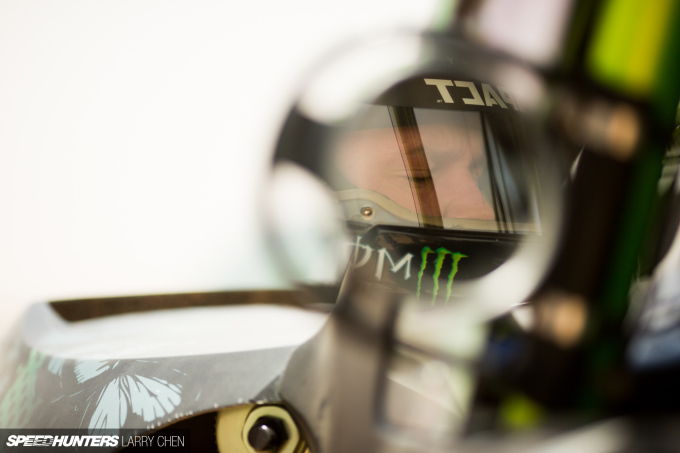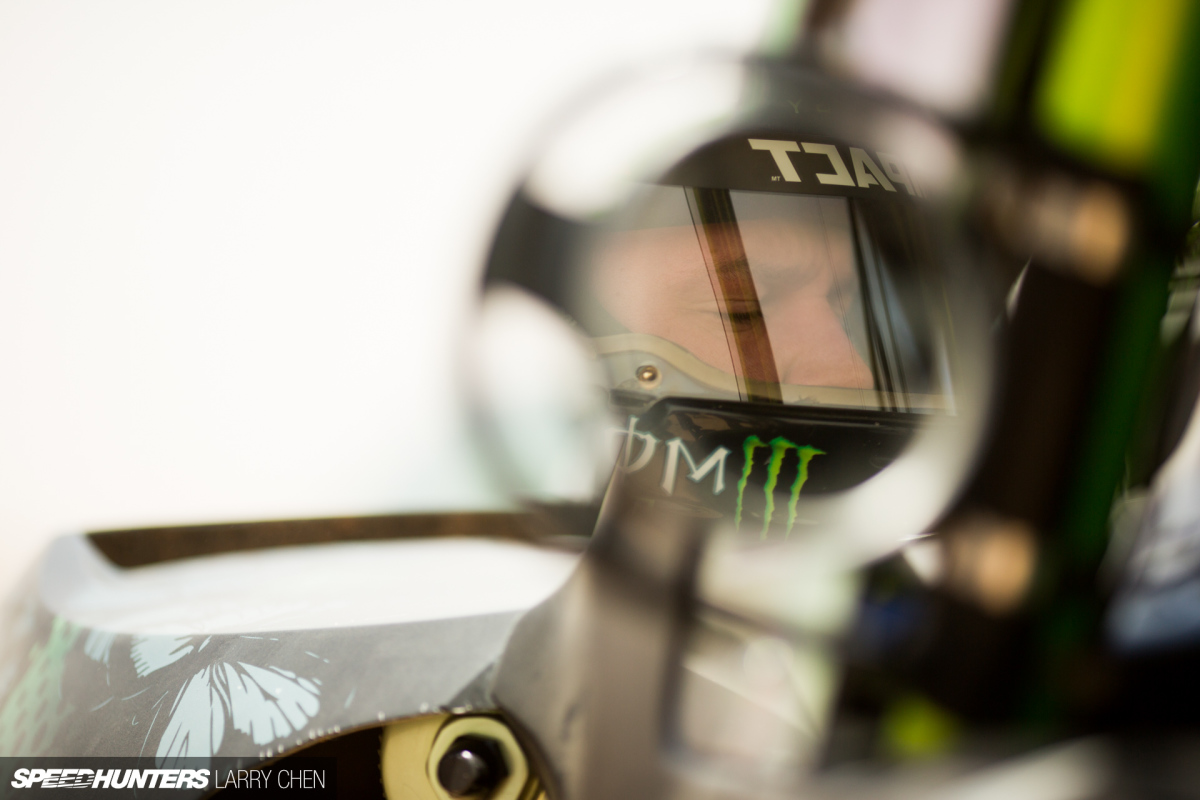 I could not believe it when the green flag dropped. In my mind, I thought it was going to be slow, but when the thing took off I thought I was going to die at every corner for the first five minutes of the race. The Class 12 cars don't really slow down and they're just wide open over everything. I wouldn't be able to drive my street truck at 35mph over the obstacles, yet we were going 70mph. After that, I was immediately hooked. It felt like I was in space.
Time To Race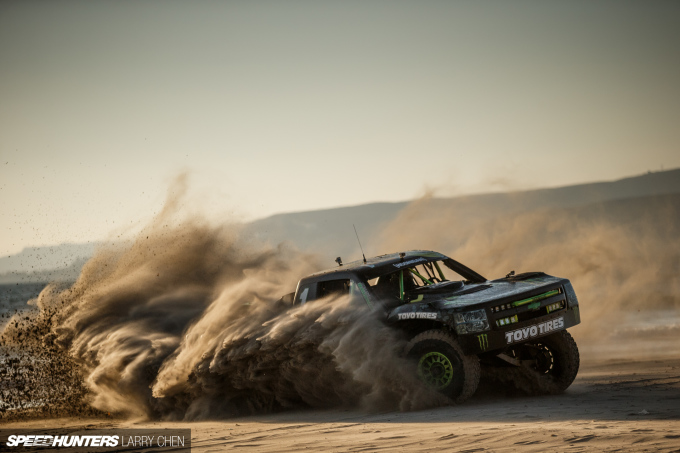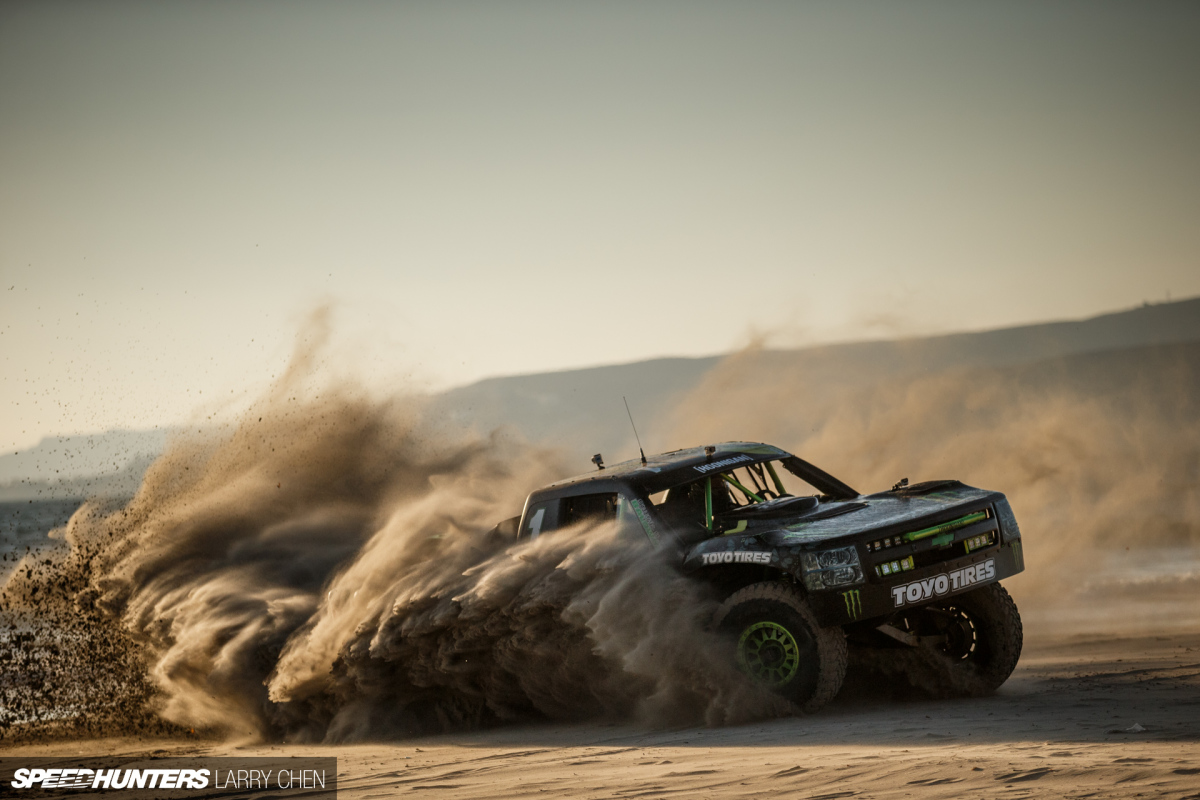 LC: From that, how did you get into racing?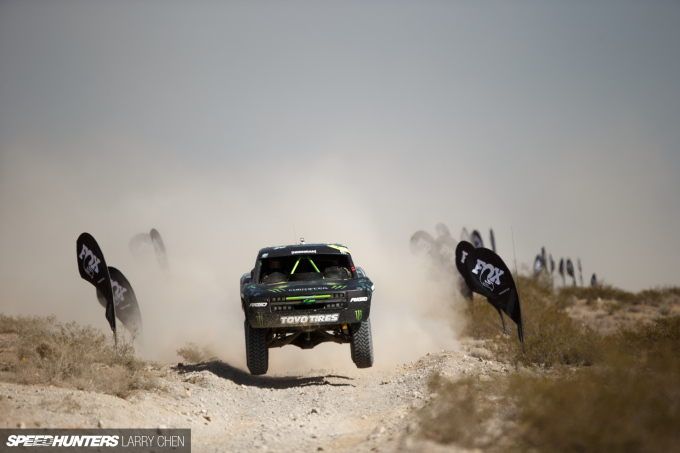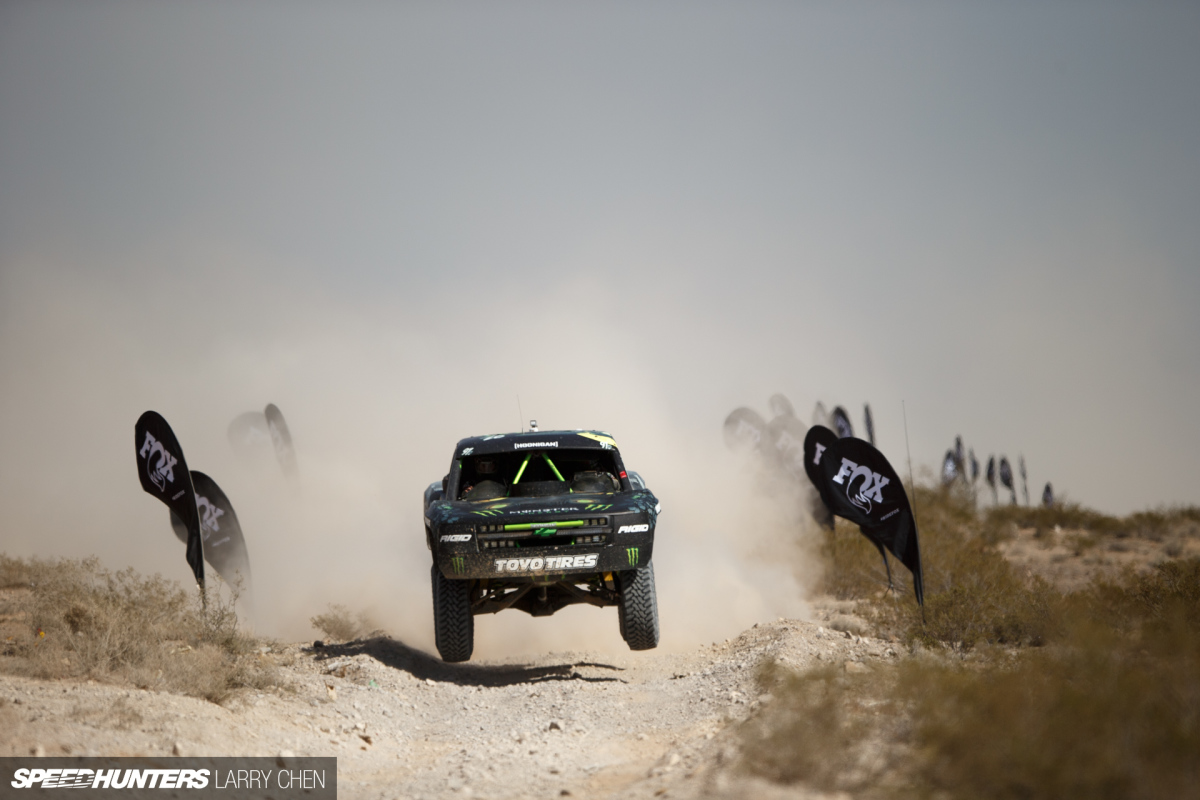 BJ: After that, I rode a full half of a race with the same team at the Terrible's Cup 250 and we ended up winning the race. After that, I talked to my dad about racing. Like any form of racing it's really expensive to get into, so we borrowed some money from my sister and actually bought the car that I won in for $16K. That was just for the car and I didn't have any money, so I worked with Butch at Valley Performance and worked on all my own stuff.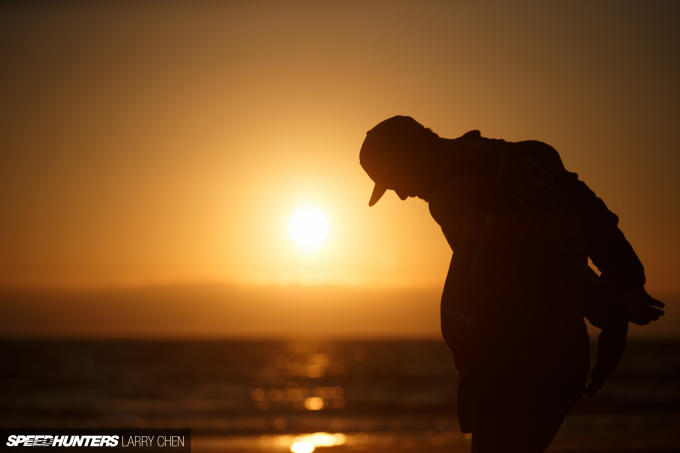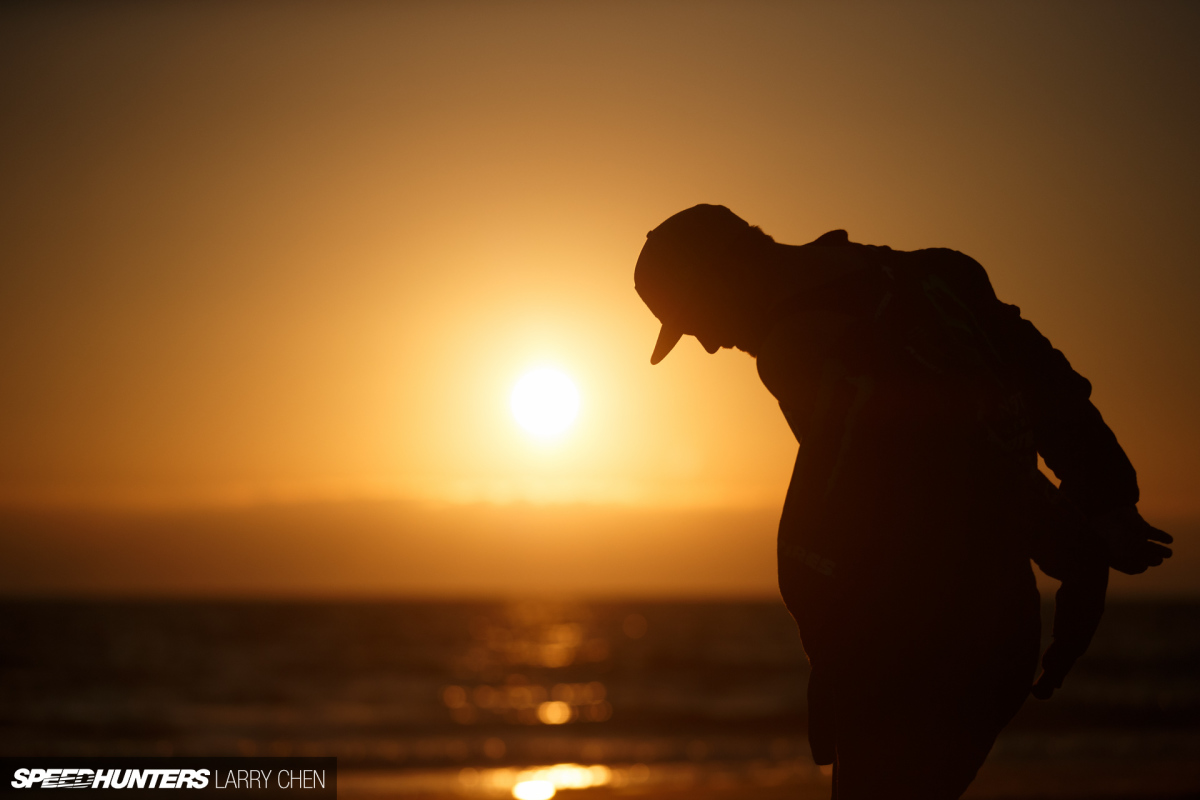 I disassembled and reassembled my car; the only things I didn't do was rebuild the transmission and engine. I was always meticulous and obsessive about having the cleanest car and always scrubbed everything clean. You could literally eat off of it. I worked on my car for about four years, then I started college and my family was making a bit more money and was able to afford to have my car prepped.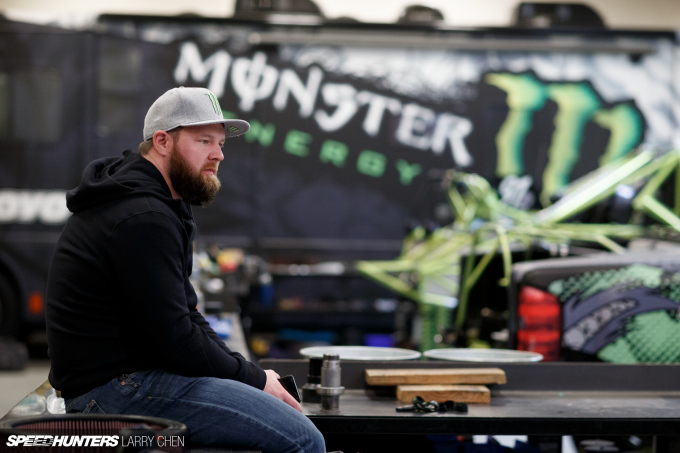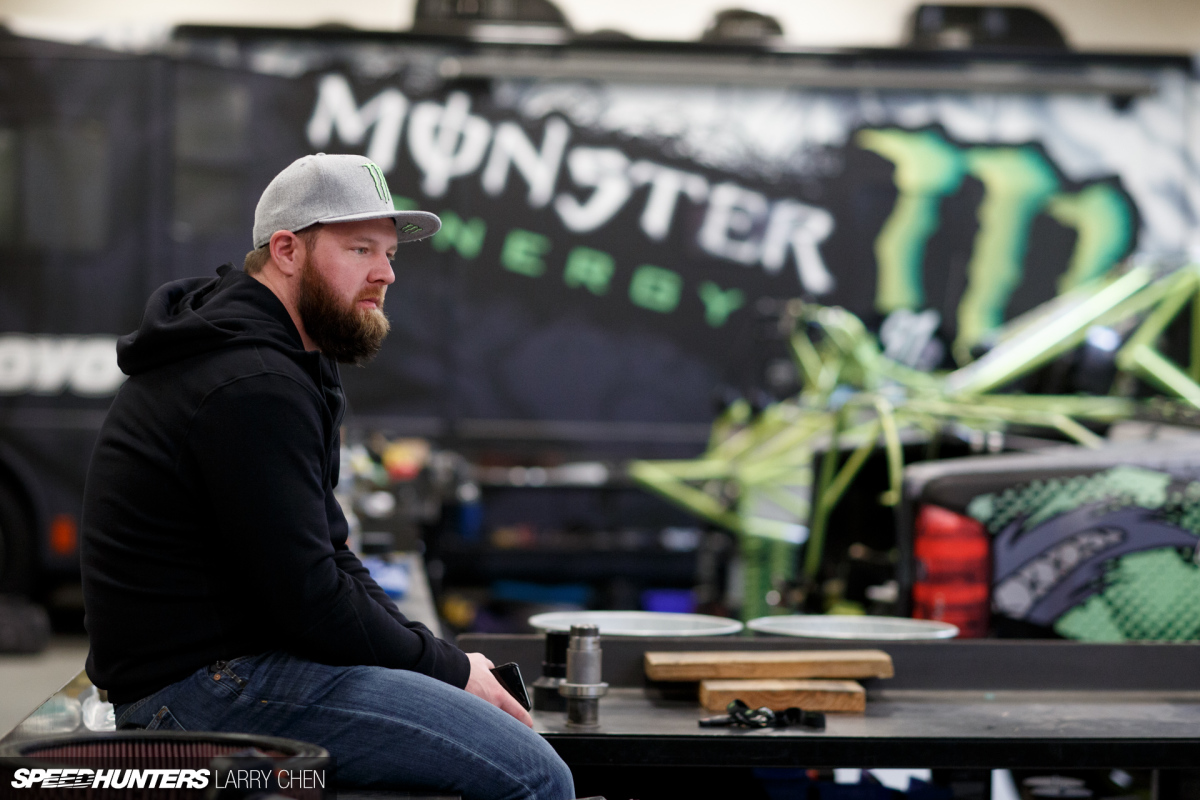 It was something my dad was very involved in. It was his team; I was the driver. Later on down the line, he started driving a bit and was good at it too. It was a family thing that we had going on. Like many off-road teams, being part of that team helped solidify my bond with my dad and I got to spend a lot of time with him and learn from him as well. He was the smartest person when it came to problem solving.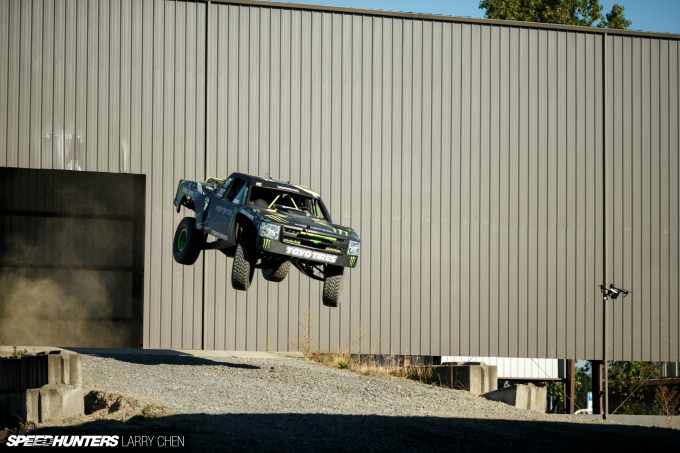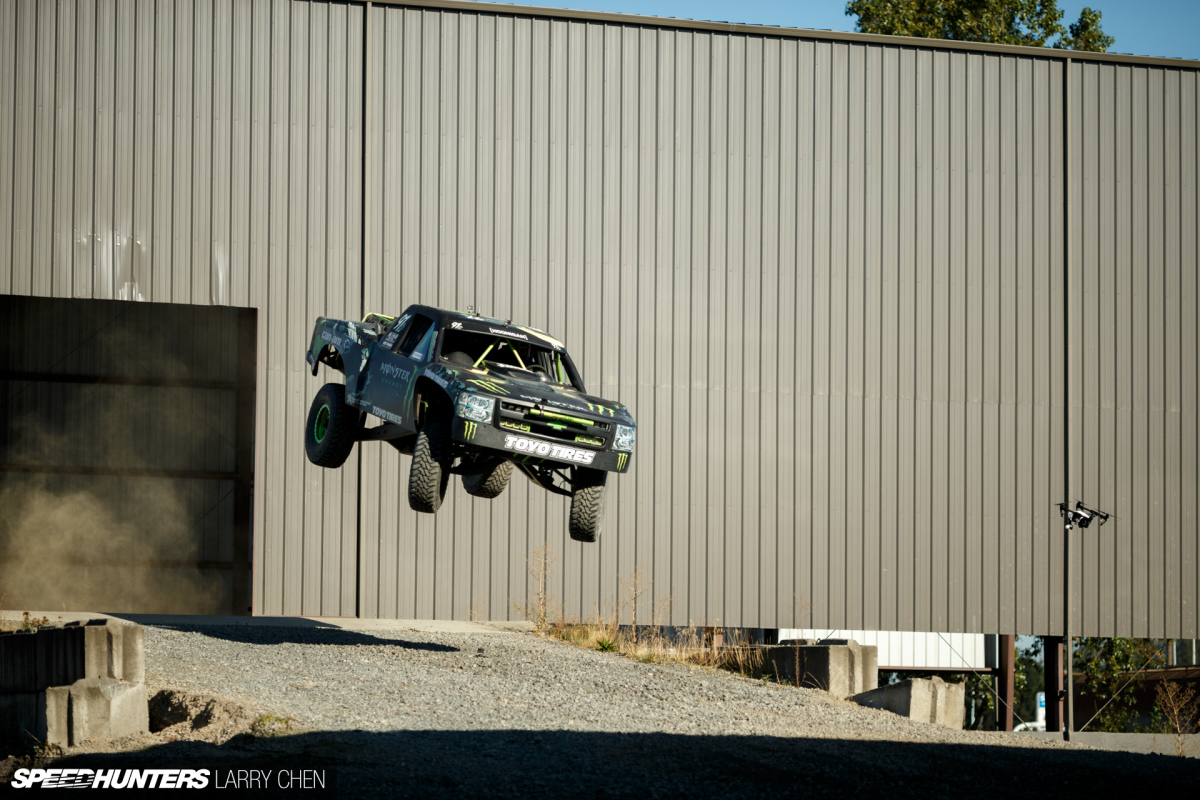 We went from racing that Class 12 to an experimental Class 10 that we had zero success in. We built a Class 1 that we had zero success in as well. The first race I won, I was driving one of Butch's Class 1 cars. It was a SNORE race; I drove the first half and my dad drove the other half. We were the only car in class and we won the race.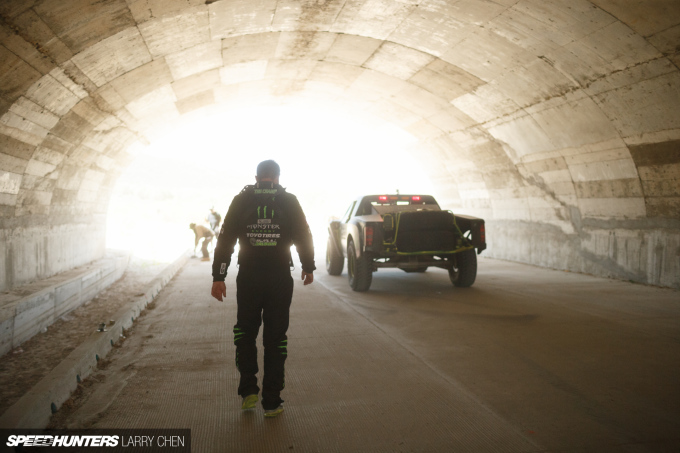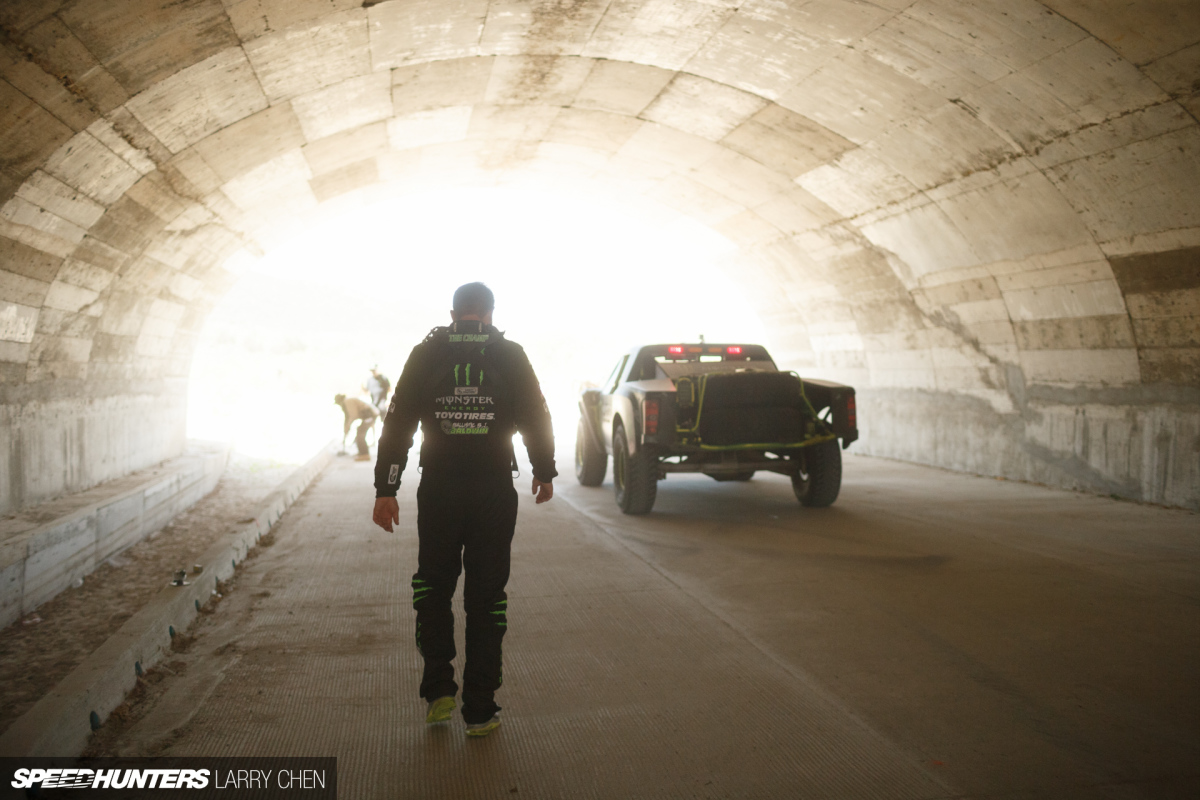 For six years, I had zero success and DNF'd at least 40 times. Sometimes the car wasn't prepped right and sometimes it was my own mistakes. I wasn't that good of a driver back then; I pushed hard where I didn't need to and broke parts. Eventually after the Class 10 and Class 1, my dad went for a ride in Brian Collins' trophy truck. He hopped out and said we needed to get one of them and I was all for it.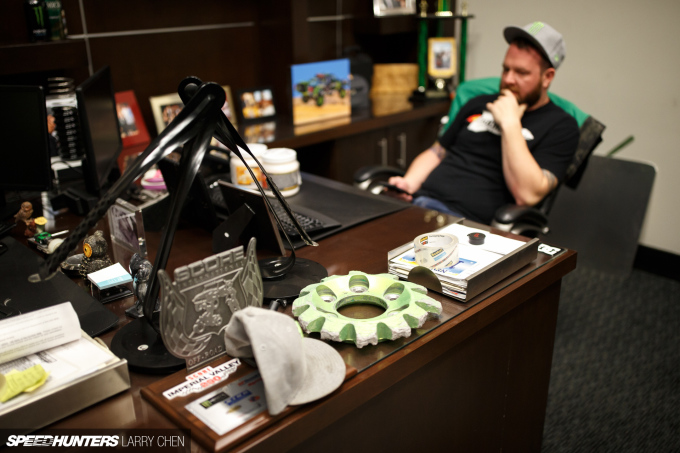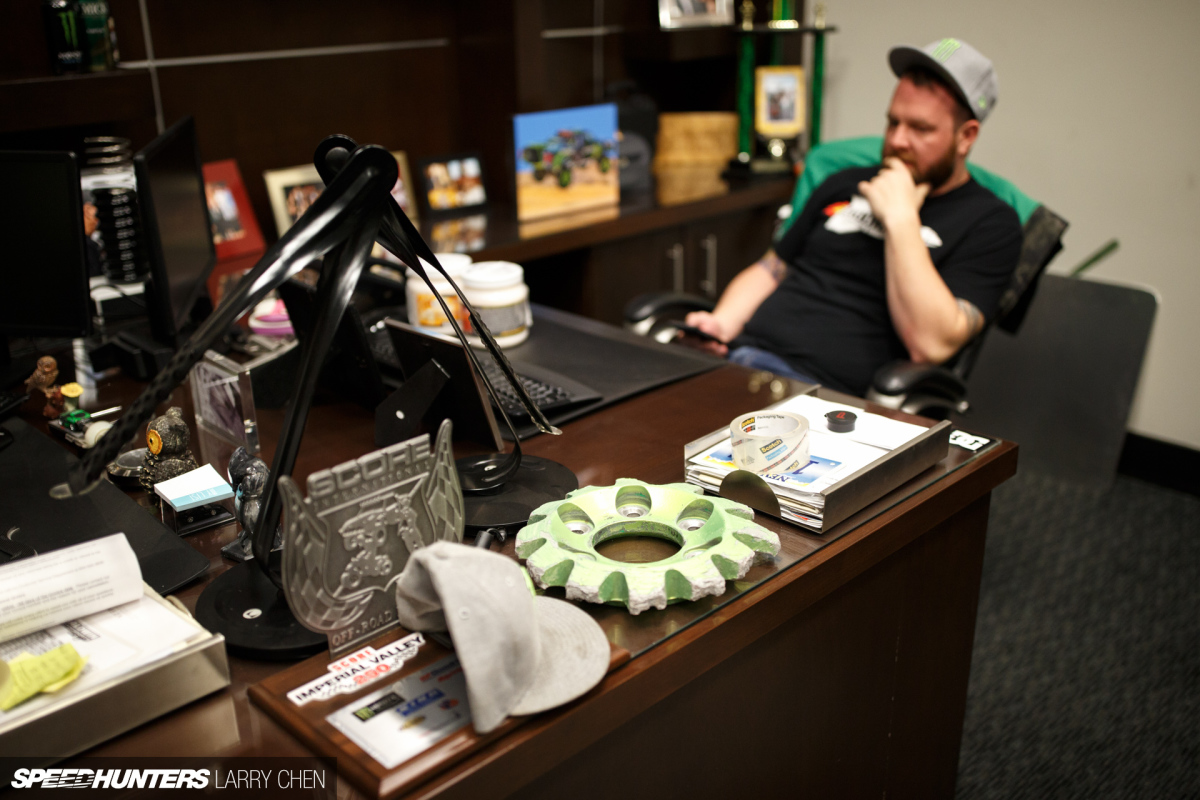 At the time, the budget for my Class 1 was about $150K a year and the budget for a trophy truck is about $1 million, depending on what you're doing with it. My dad was doing well at work and wanted to get into it so we did. I had a mentorship with Larry Ragland. He didn't really like me at first but I guess I grew on him.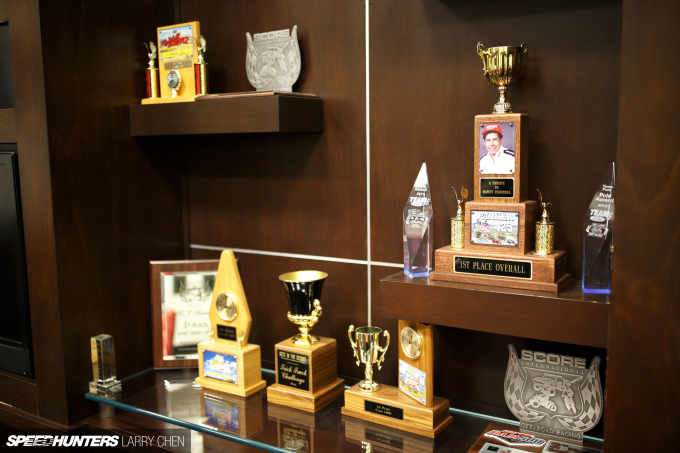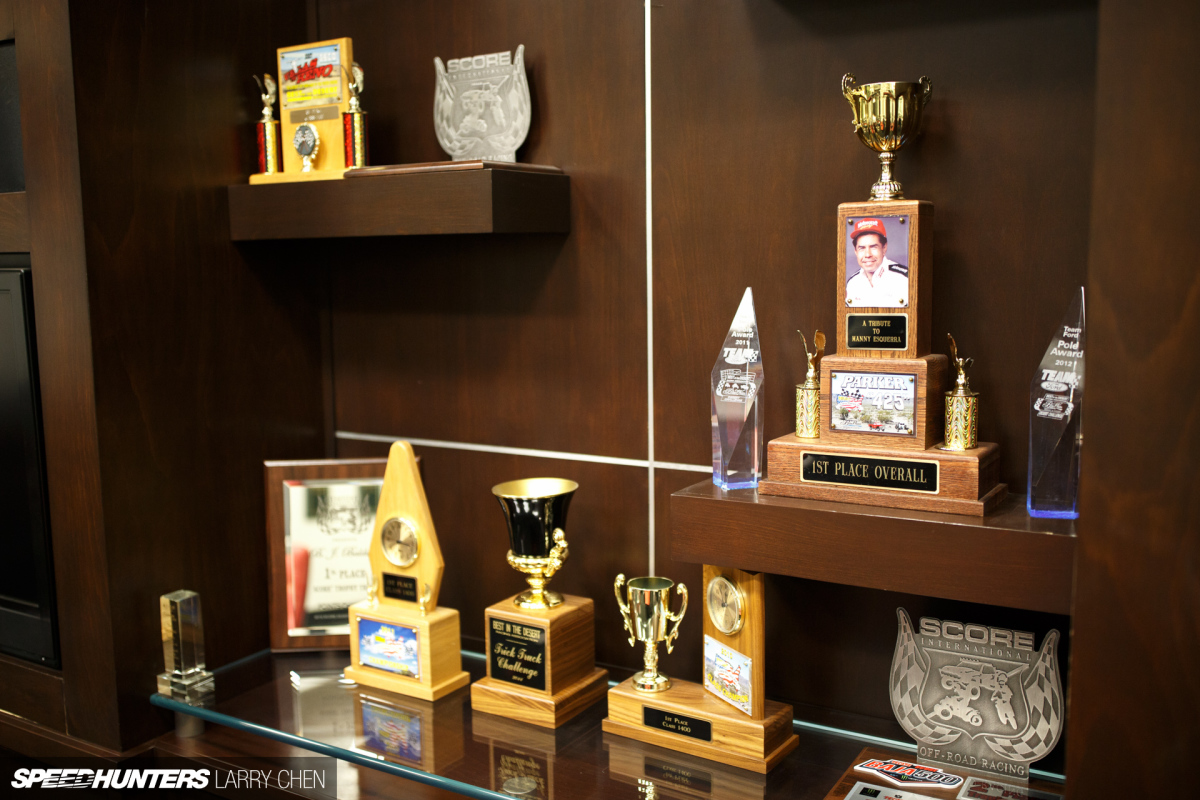 A large part of the stuff that I'm able to do in a car when I'm having a good day, all that stuff and those skills, I learned from him. I also learned a few things from Robby Gordon and a couple other drivers. We were racing trophy trucks for about four to five years with some success. I won a couple championships and one day my dad came up to me and told me that we needed to figure something about because he couldn't afford it anymore. I had to find a sponsor that would help me out. At the time, the only sponsorship I had was from a glove company who gave me 20 free gloves. So I had the gloves down, I just needed to find the other $1.2 million.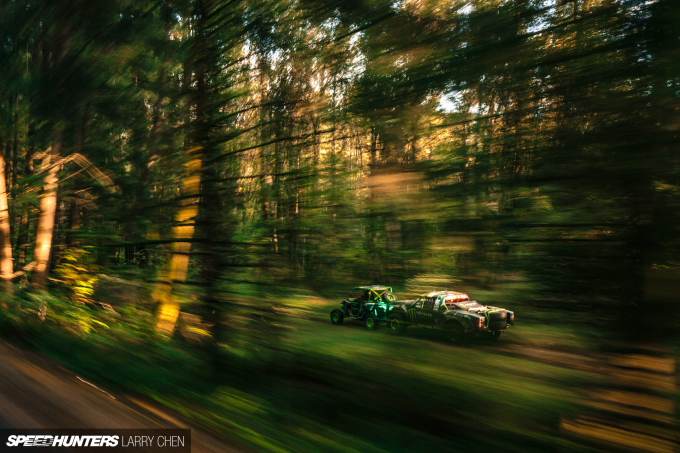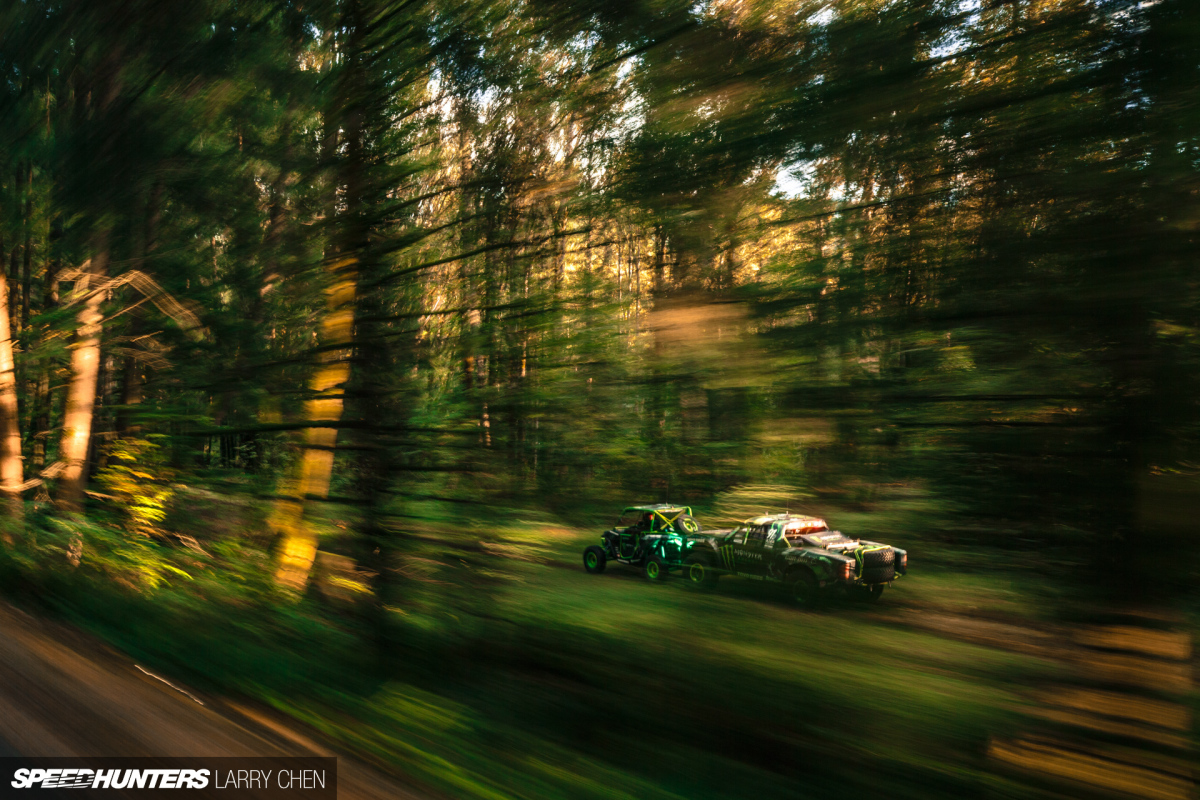 I met Matt Martelli in 2007 at the Vegas to Reno race. I was heavily competing in Jiu Jitsu at the time and Matt was too, and still is, so we automatically had a bond with each other. He was super cool and we started working together and he was my athlete representative for three years. We had a certain budget of what we were able to spend in order to raise my profile. I worked with Matt on making a video for every race that we did and it was very expensive. The end result got me a huge contract with General Tire.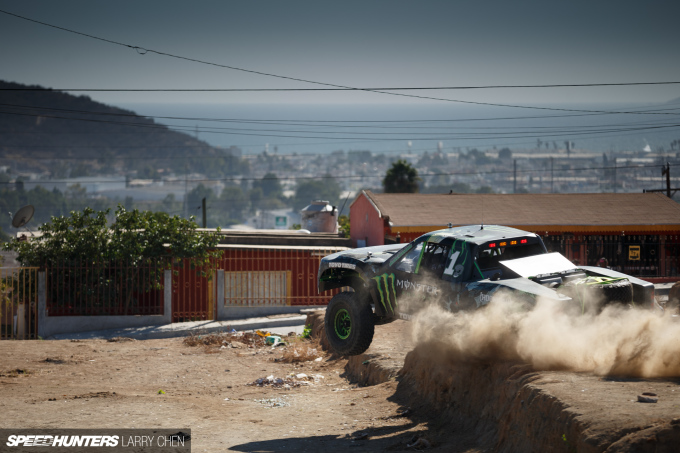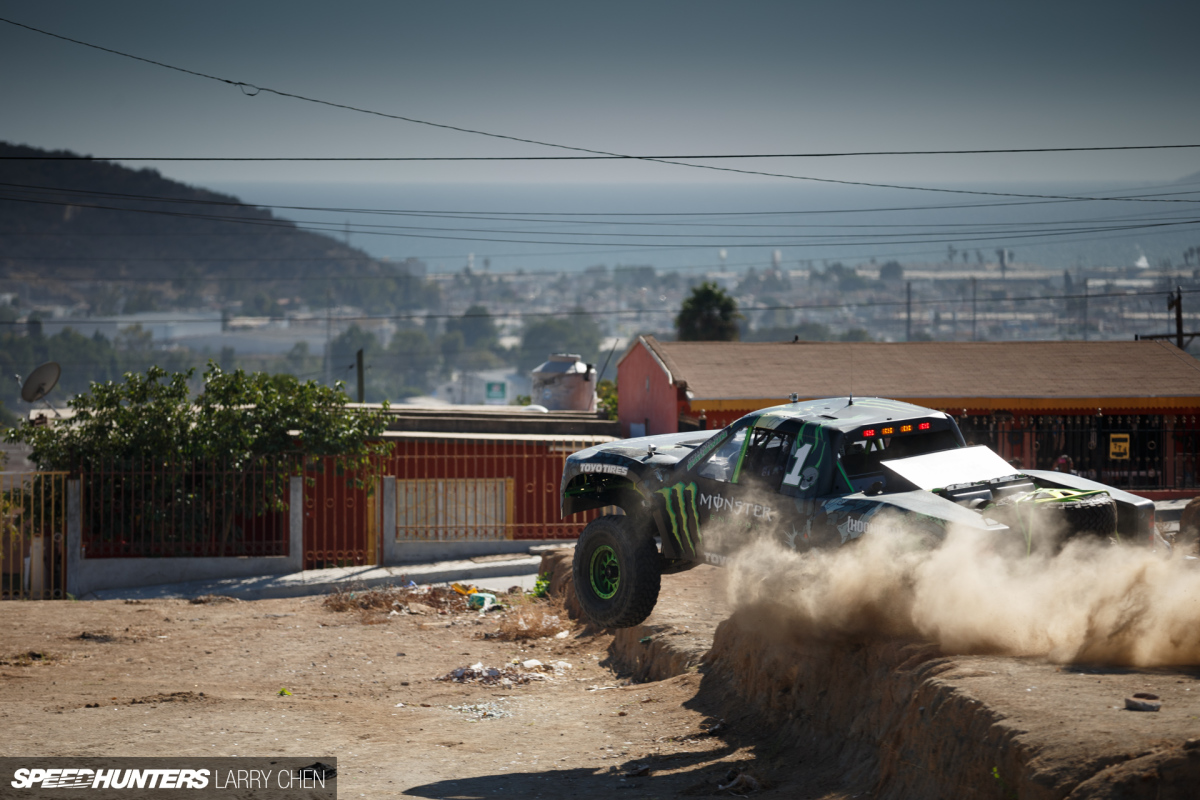 That was my first big contract and that was the turning point for being able to be where I am today with this huge self-sustaining team that doesn't cost $1.2 million a year. This team is all the way funded, and we're working on making more money every year which is really hard to do in this sport that doesn't have any spectators that can actually view the sport 100 per cent of the time.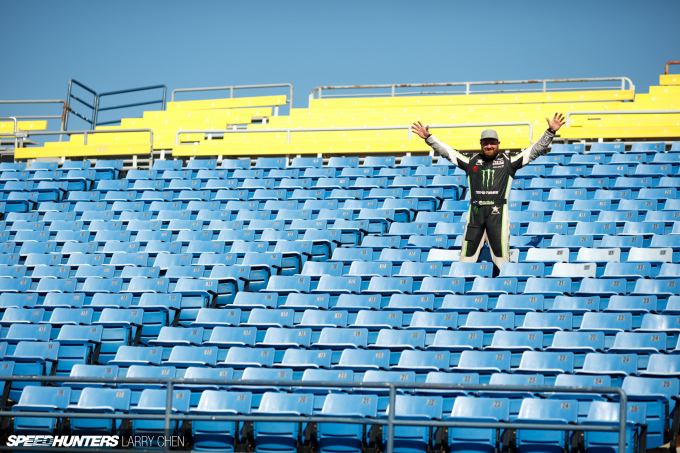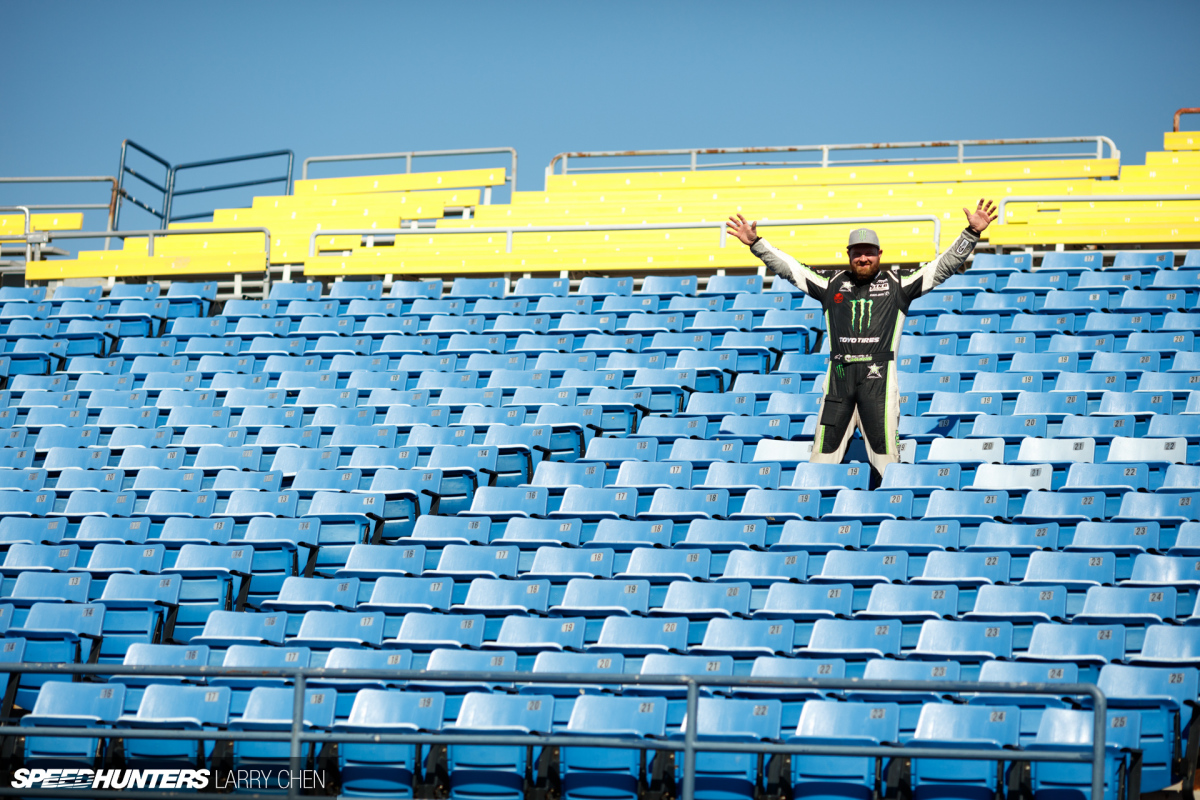 LC: It's kind of interesting because from what you're saying, a lot of people competing in the sport are content and don't want to progress, but you had that ultimatum.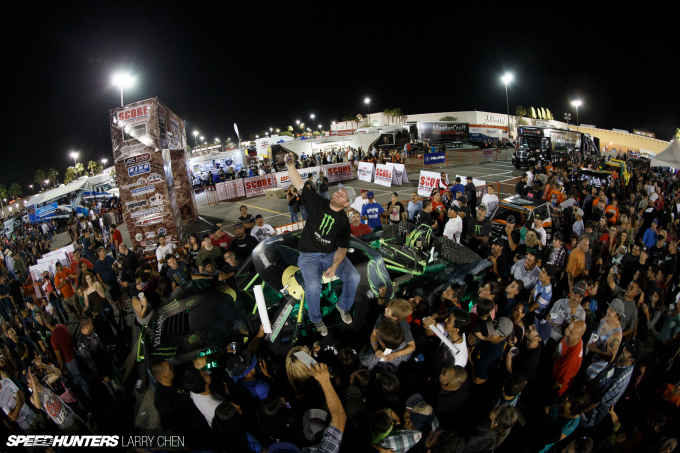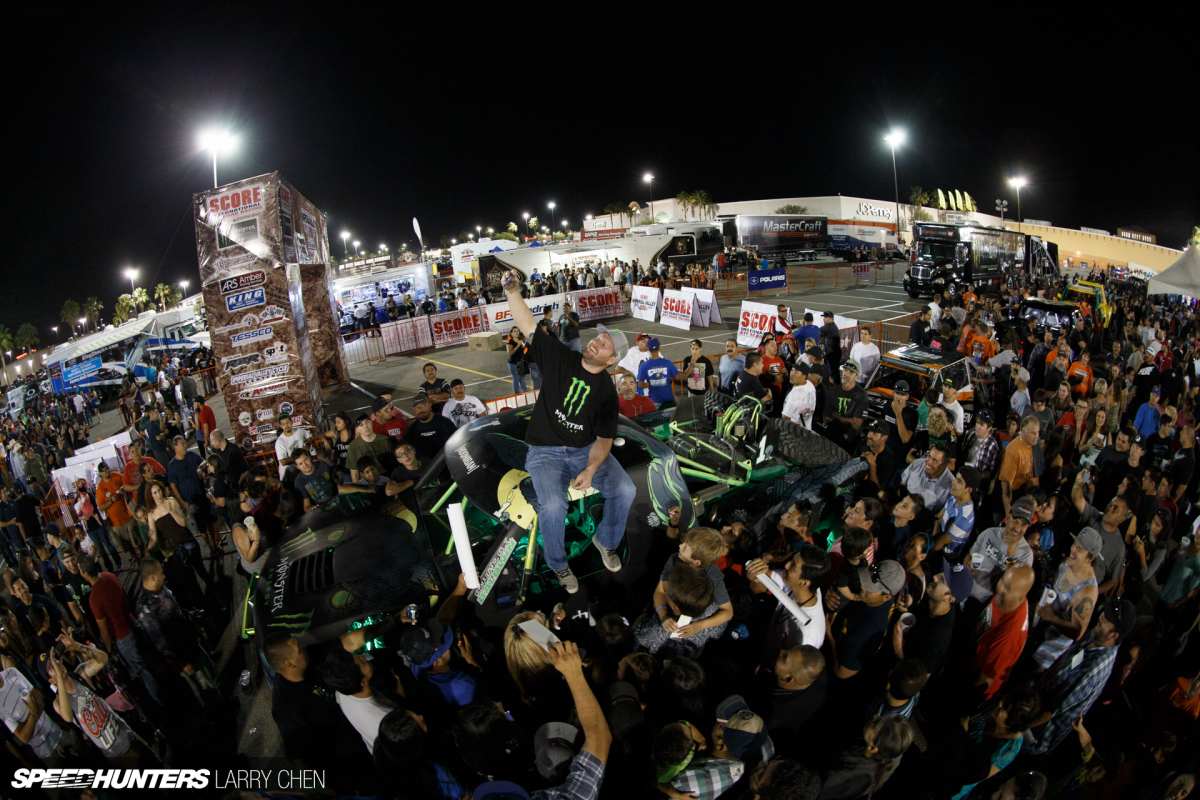 BJ: They don't really need to. A lot of the families that compete in this high-level motorsport have the money which isn't a bad thing at all. I wish I was there.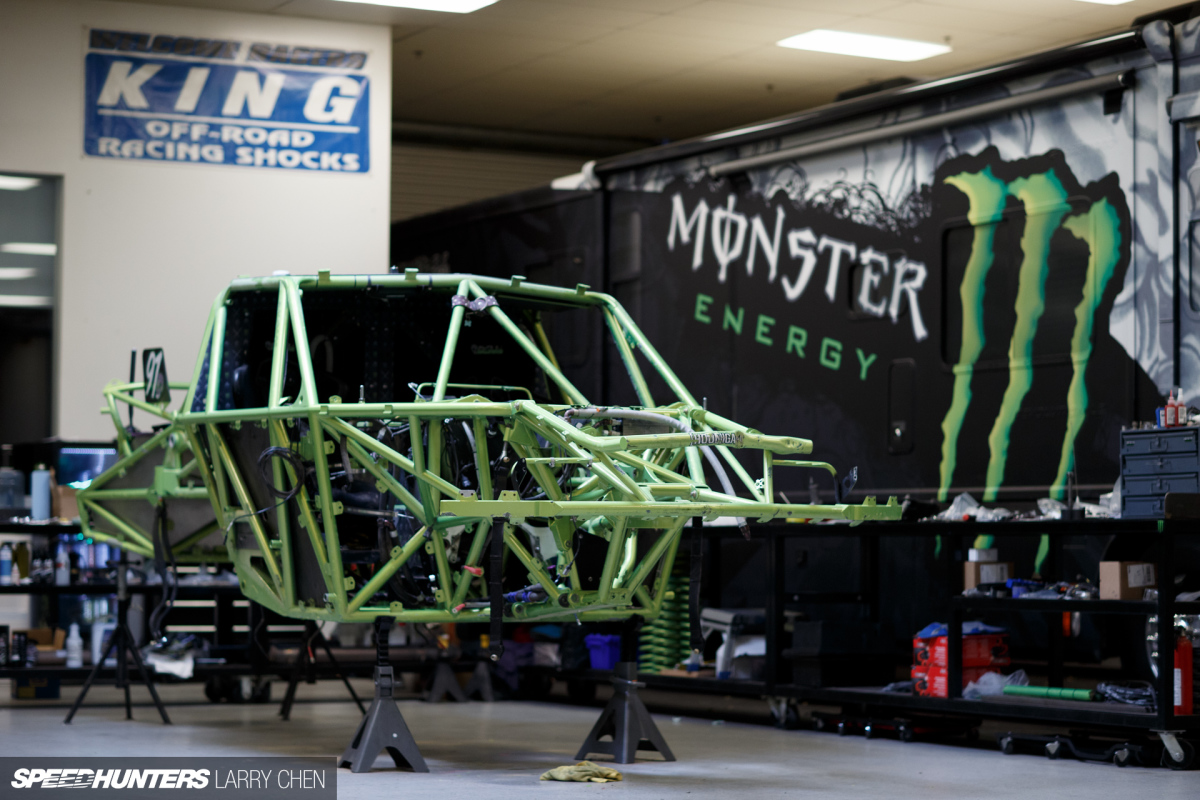 This team has to work three or four times harder than any other privately-funded team. The other teams don't have any obligations; they don't have to make anyone happy; they don't have to continue to make customers and continue to sell stuff to financially support their team.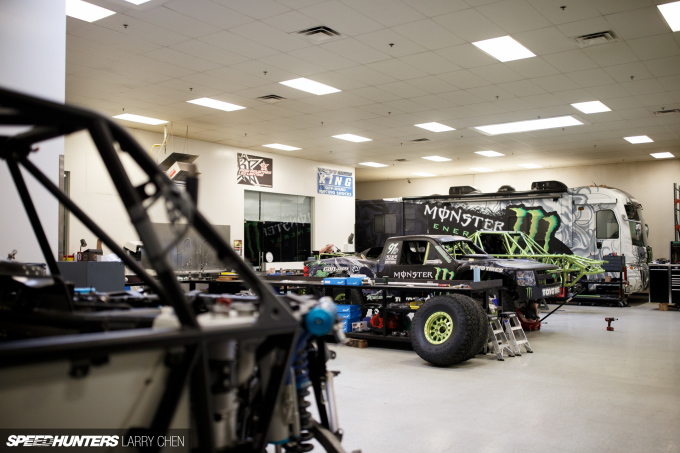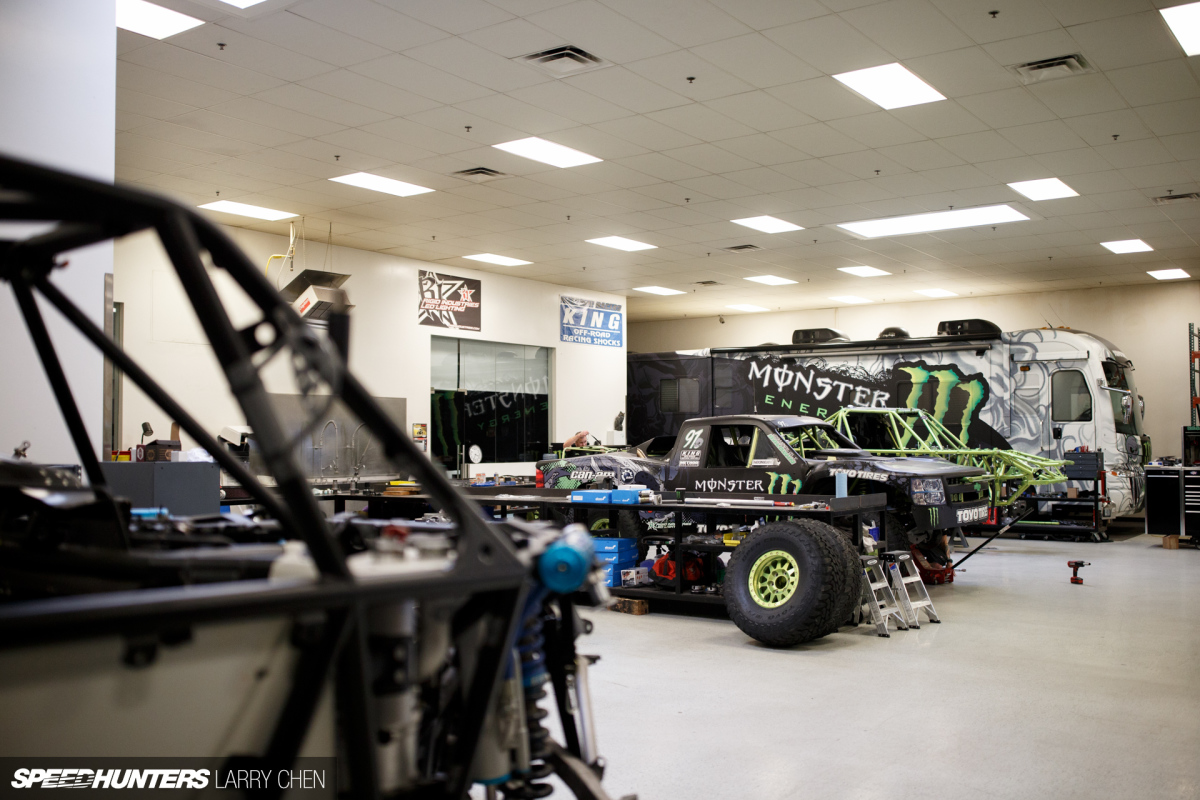 It's harder for us to race against these privateers. Plus, some of them have incredible drivers. Some of the best in the world are in privateer teams.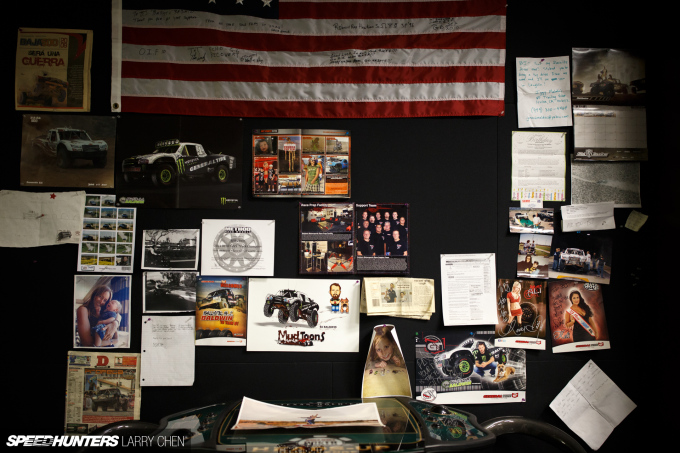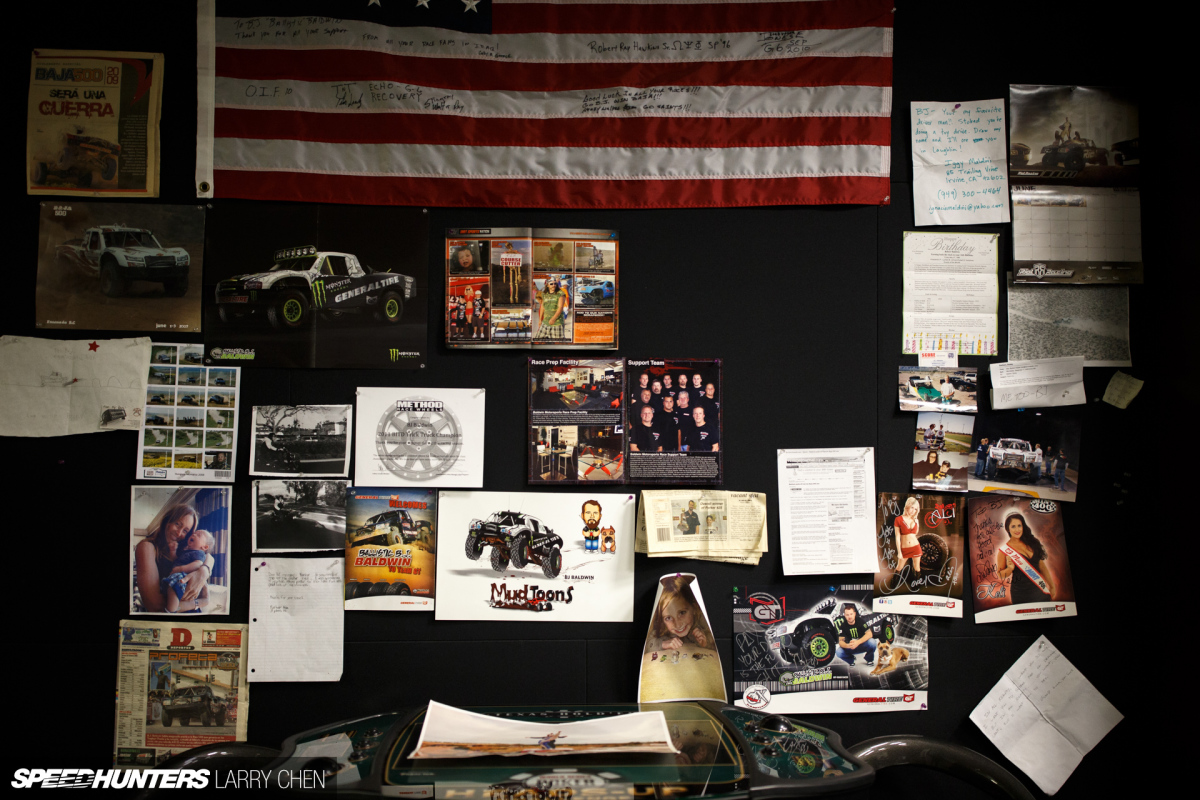 I don't run those logos on my truck because it looks cool. I run them because those companies provide me with the components I need in order to be successful and they financially support my program with a serious amount of funding.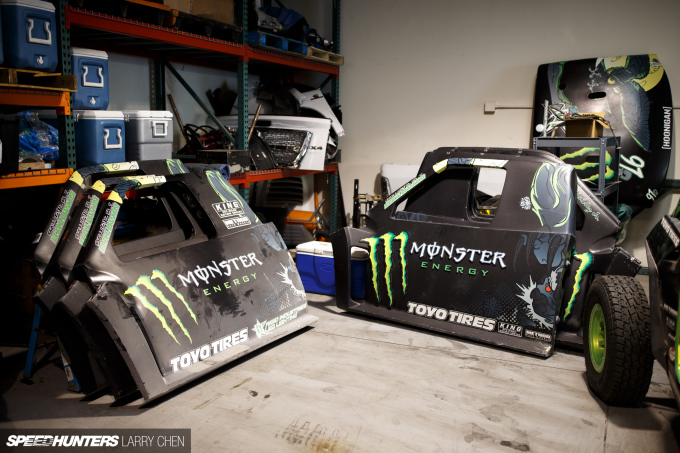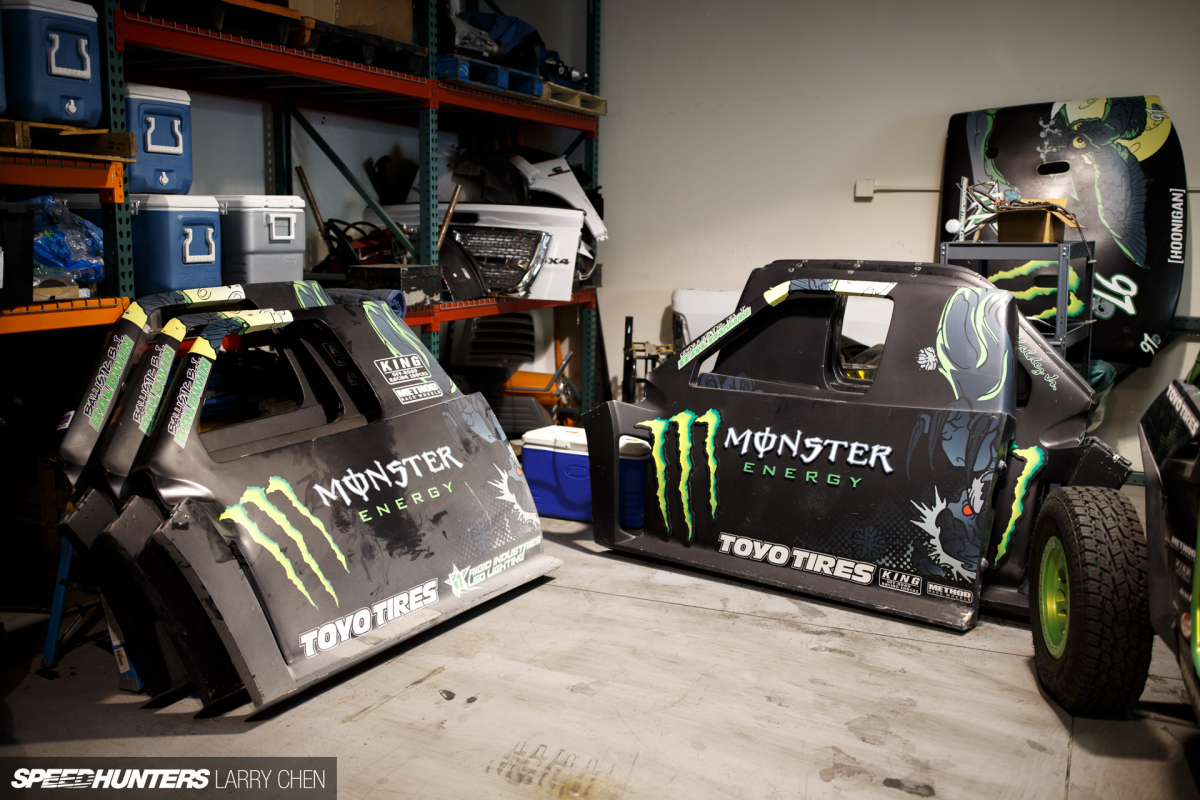 It's come a long way from running a sticker on my truck for 20 gloves to what it is now.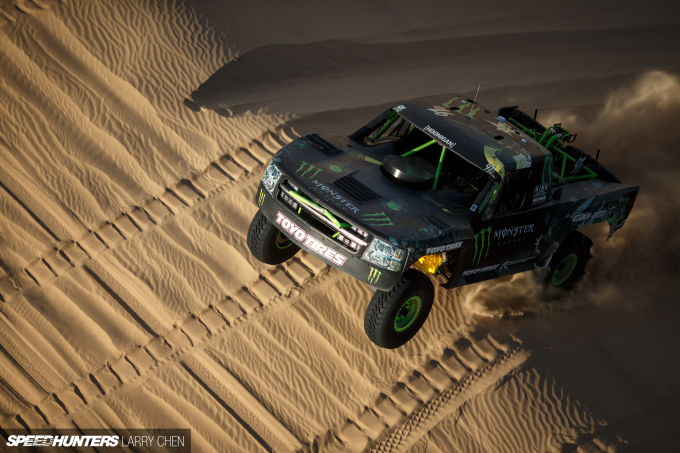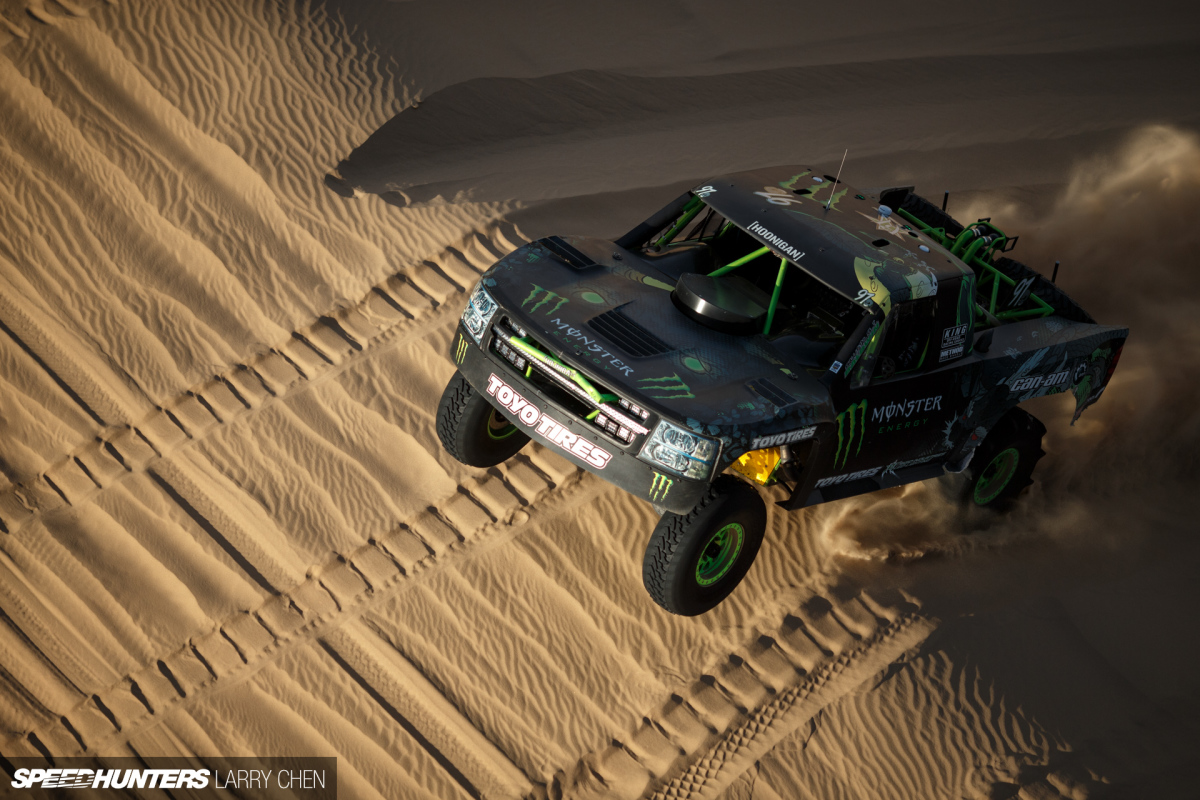 LC: They must have been some damn good gloves?!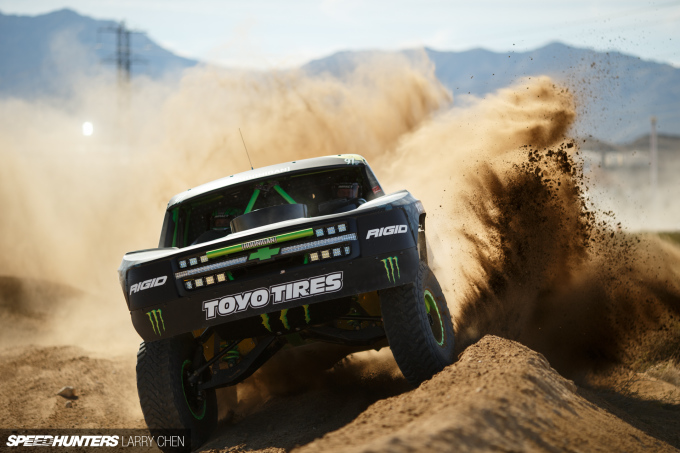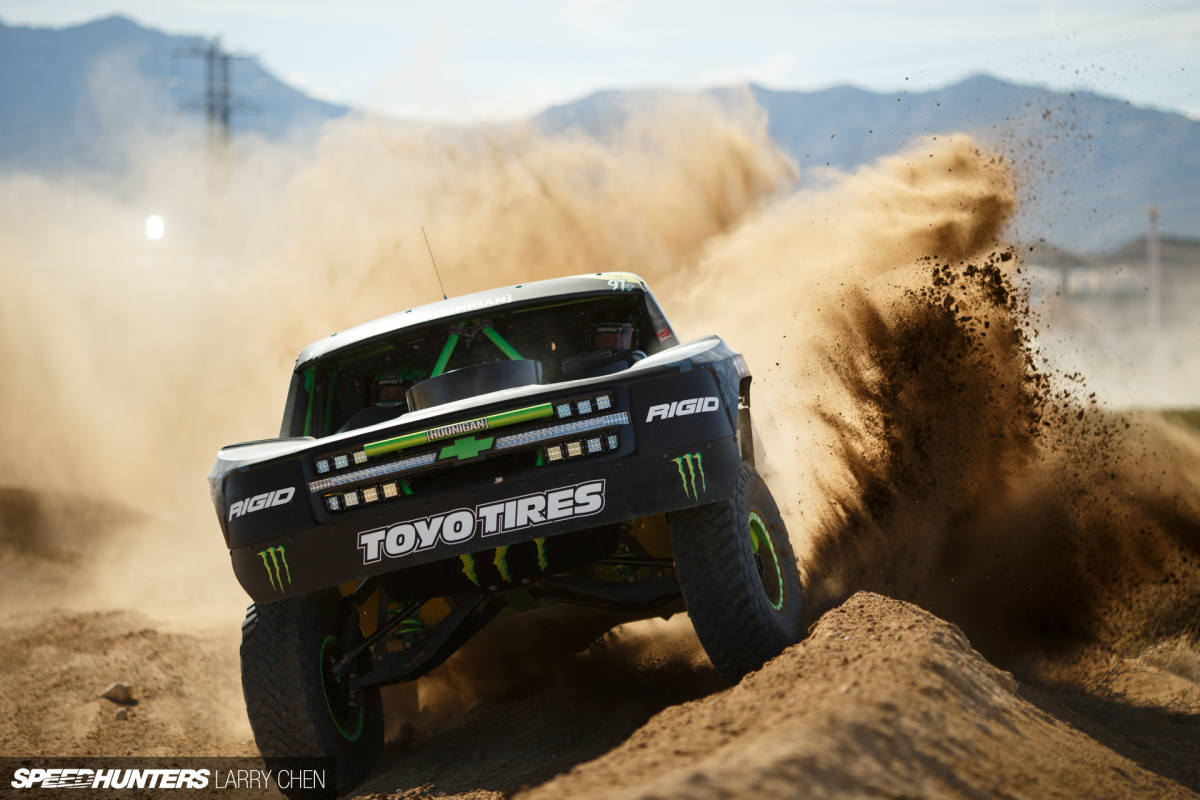 BJ: They were really good gloves, haha. But it's been a long road to get here.
The Future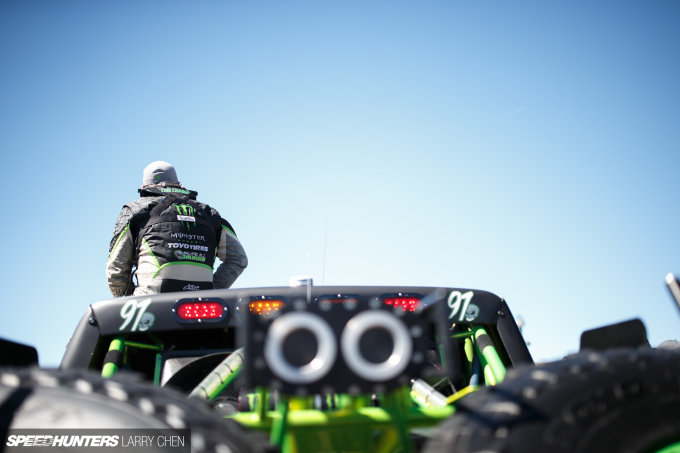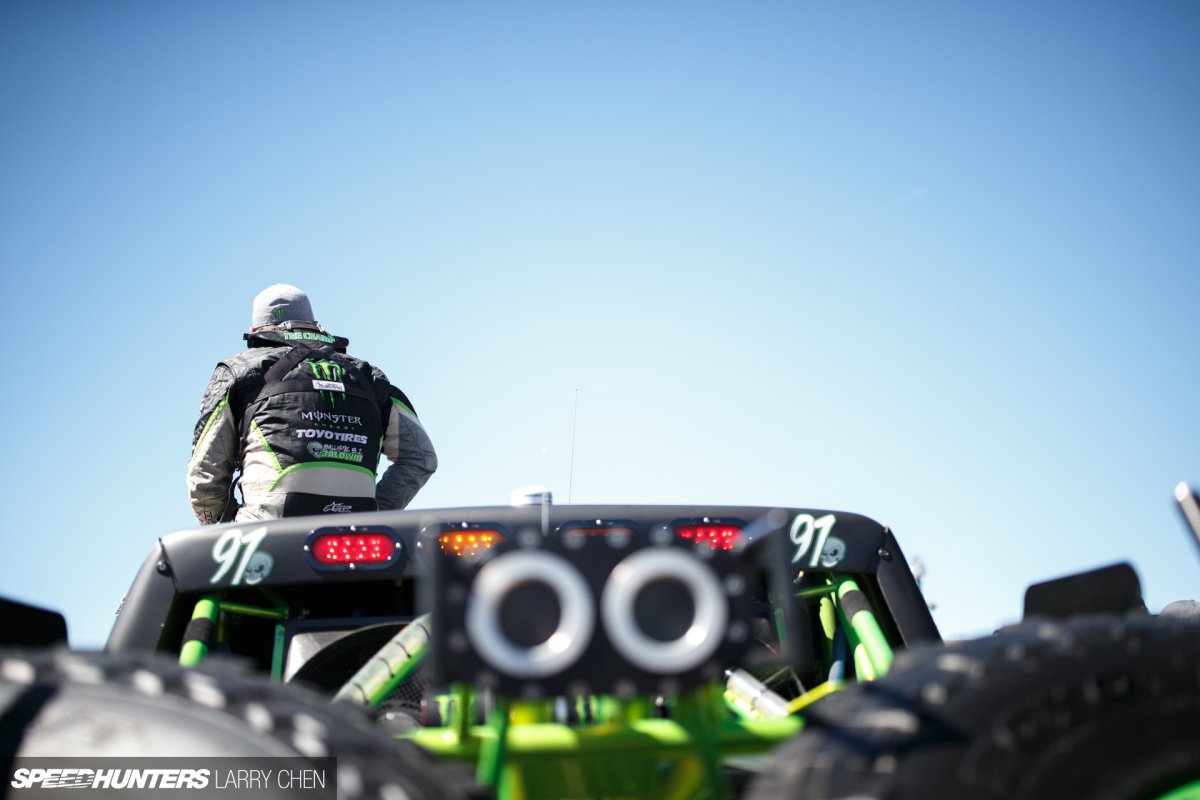 LC: What's next for you? You've pretty much built this name for yourself and you're doing the 'Recoil' videos that move beyond the off-road world that regular car guys can enjoy. So what will you focus on next?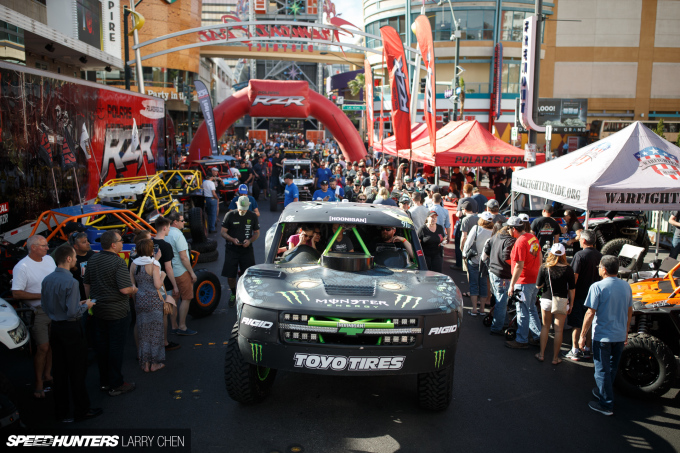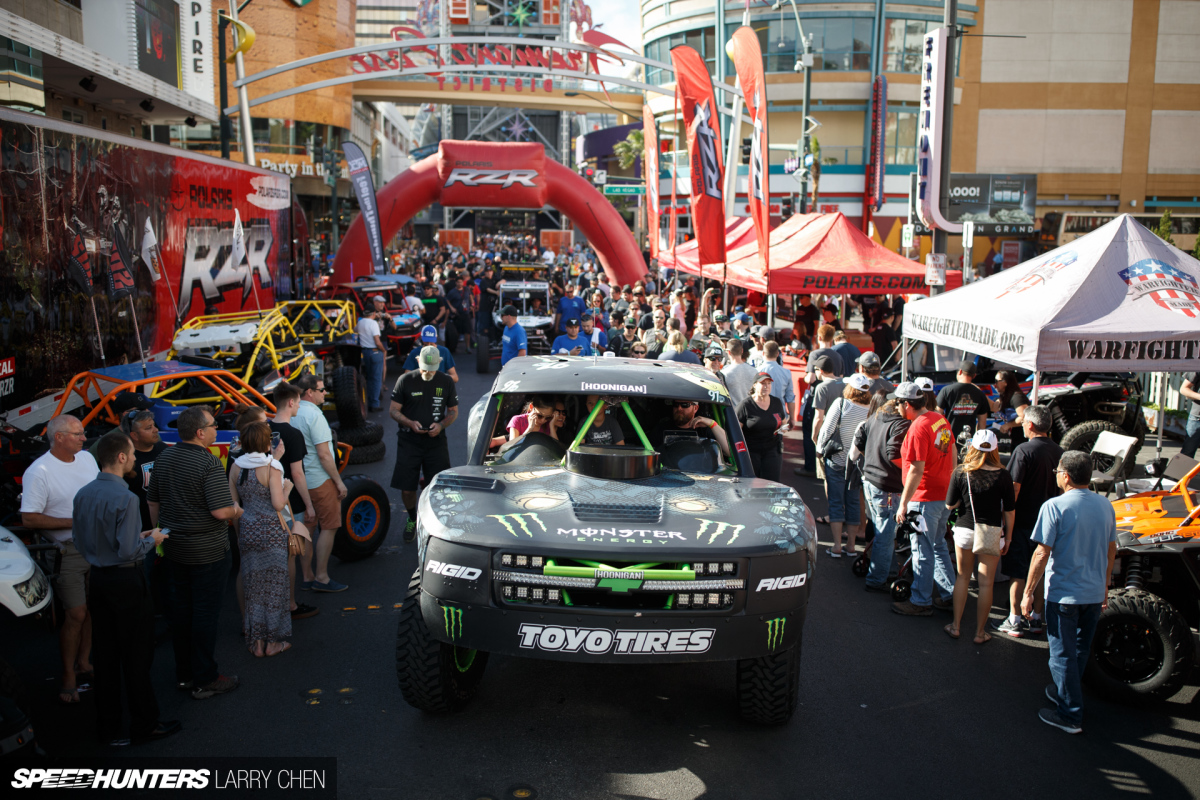 BJ: Next for me? Well, I will never get out of off-road racing; I love it so much. Driving a race truck or racing with a high-level team is better than flying a spaceship or an Apache helicopter. It's better than anything out there; driving any sort of race car, period. I will always want to be involved in the sport. The truck still amazes me despite how much time I've spent driving it. I always look forward to making progress in it.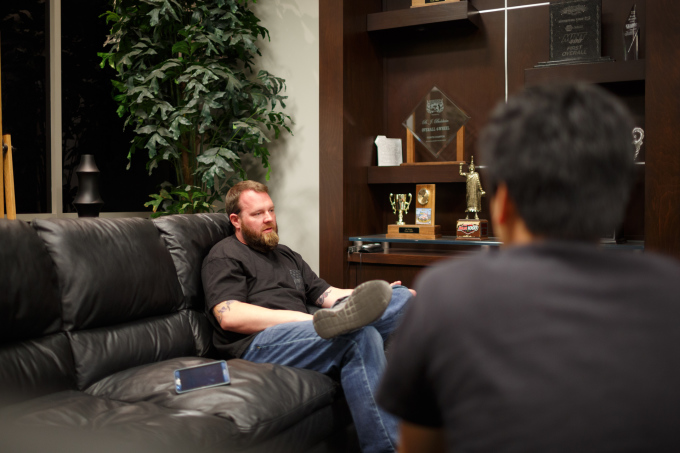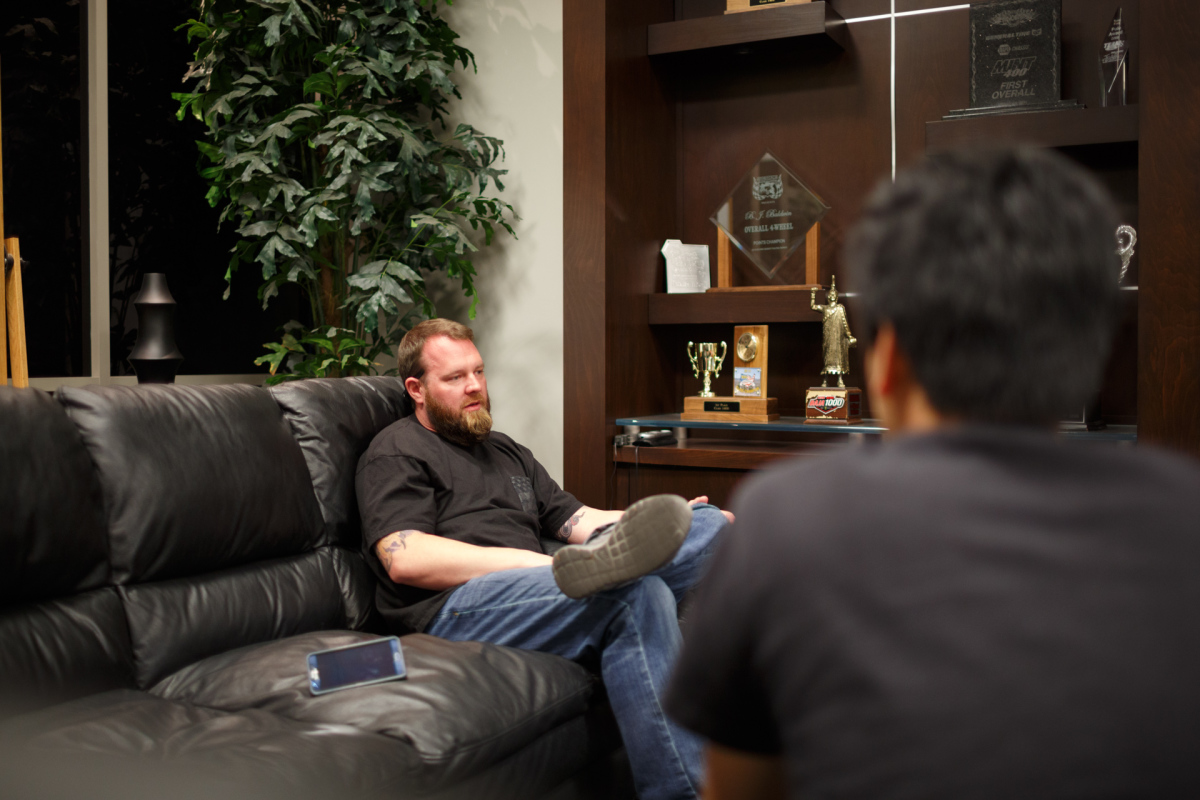 LC: Do you want to take another shot at Dakar?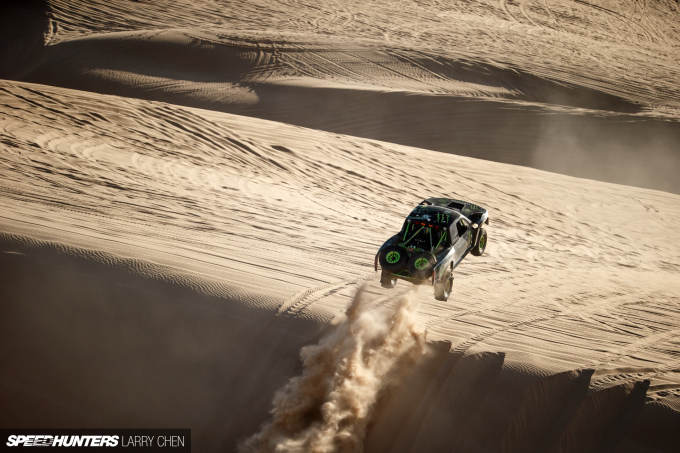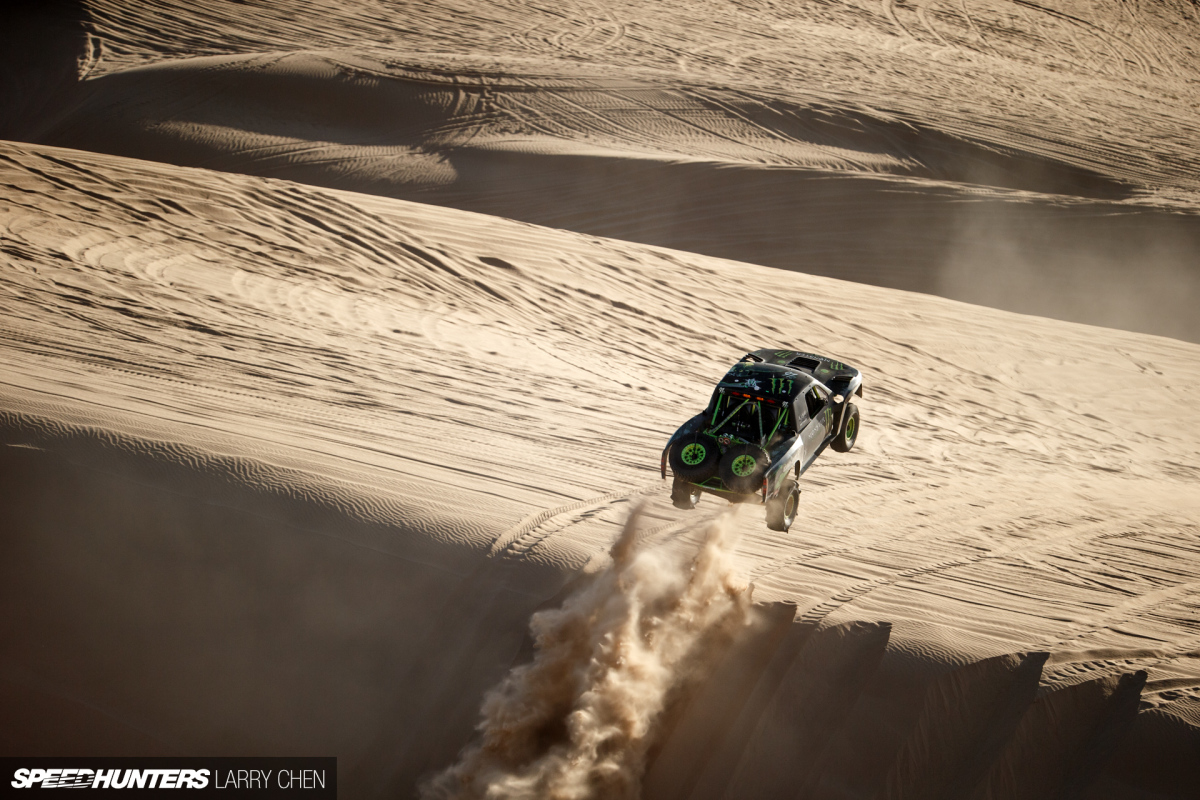 BJ: I'd love to take another shot at Dakar and I've gotten offers to go, but I'm not going to go through all the BS if it's not with a high-level team. Going with a team that can support a Dakar program is what I'm waiting for, hunting for, so to say.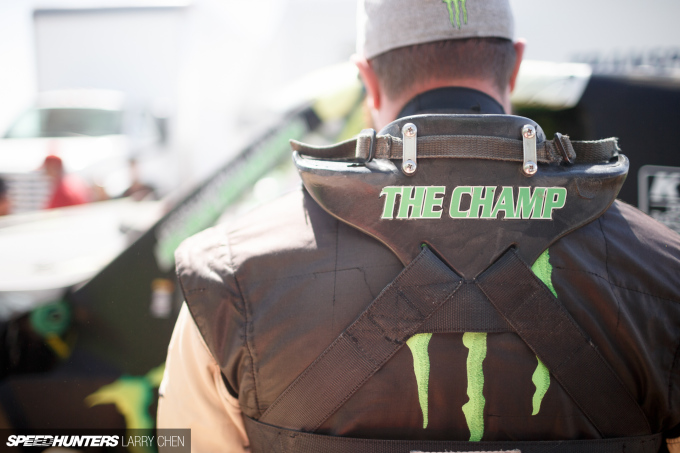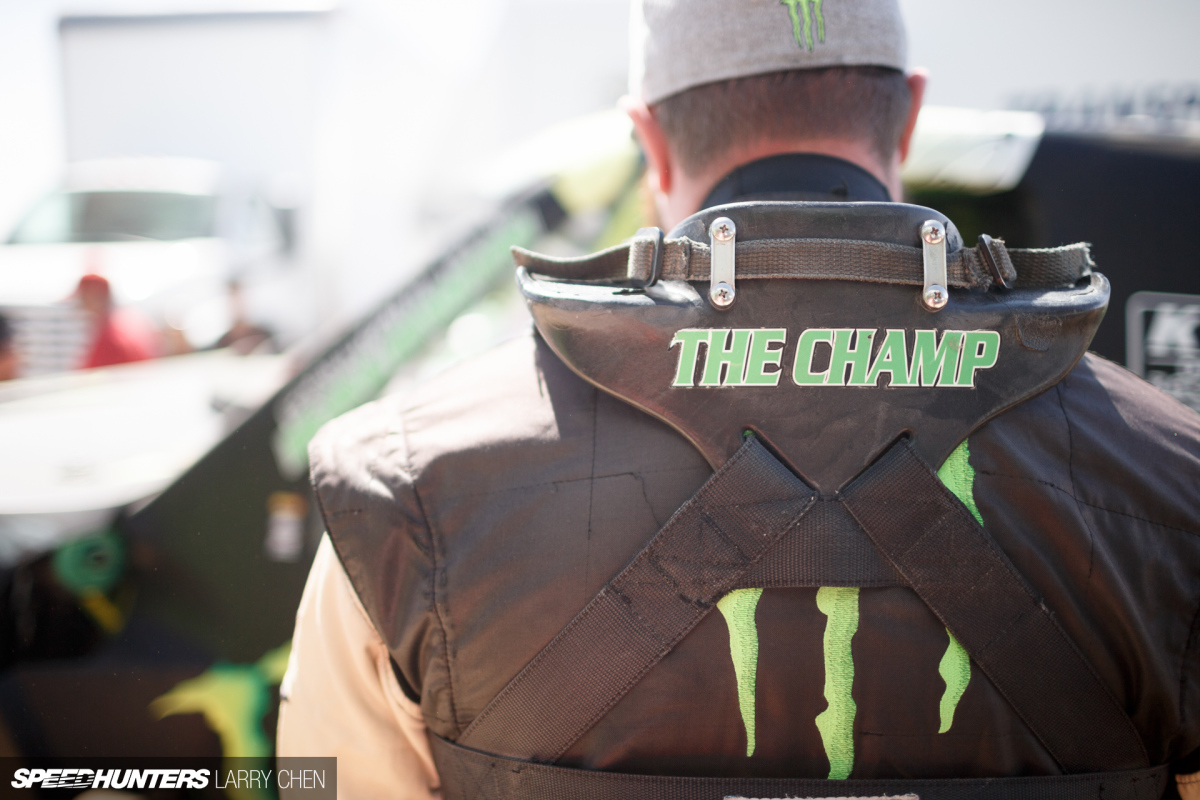 In recent years, I've gone with teams that can and can't support the program, and sometimes they are the same teams.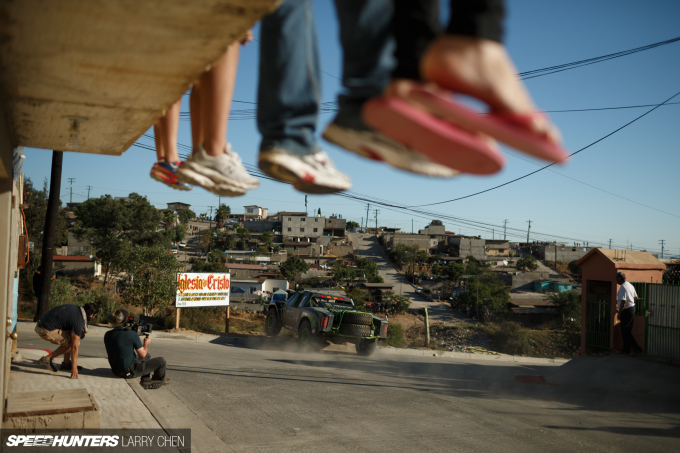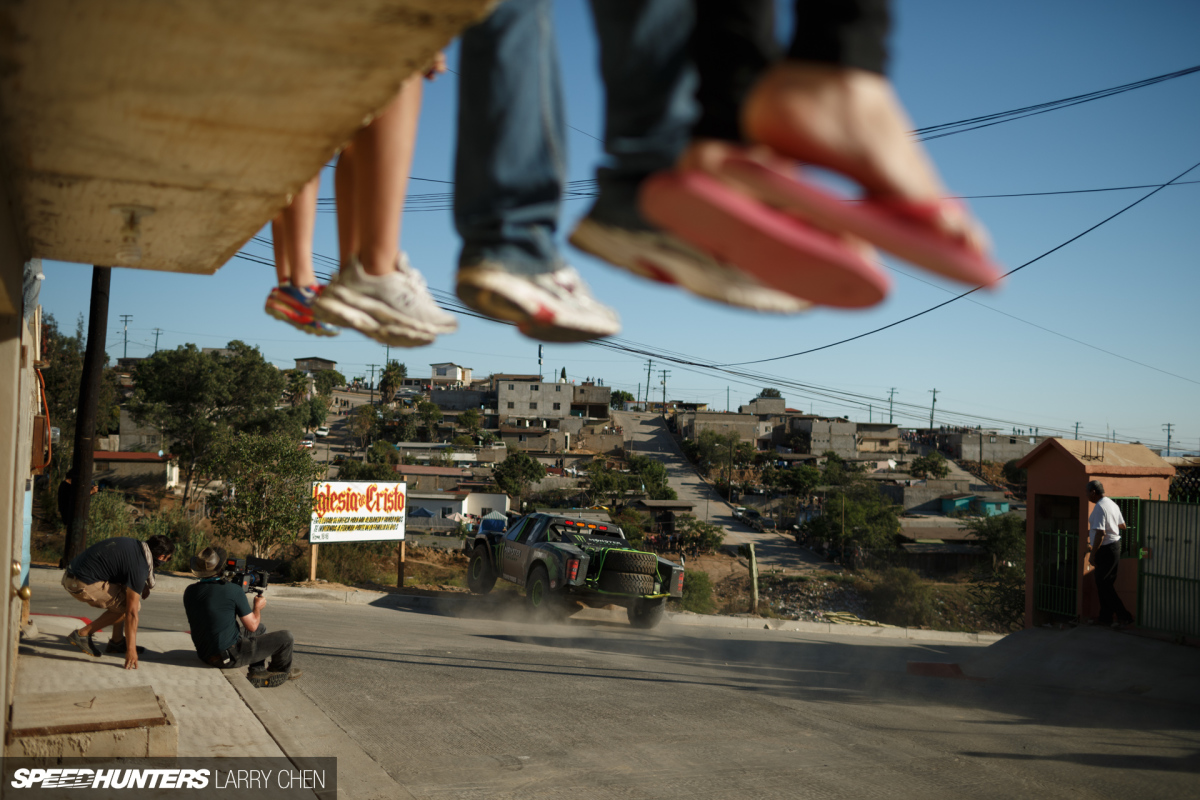 I've also made my own mistakes, not to say I haven't done well because of the teams. A few times I've gone to Dakar we've been unprepared, and other times I just didn't drive well.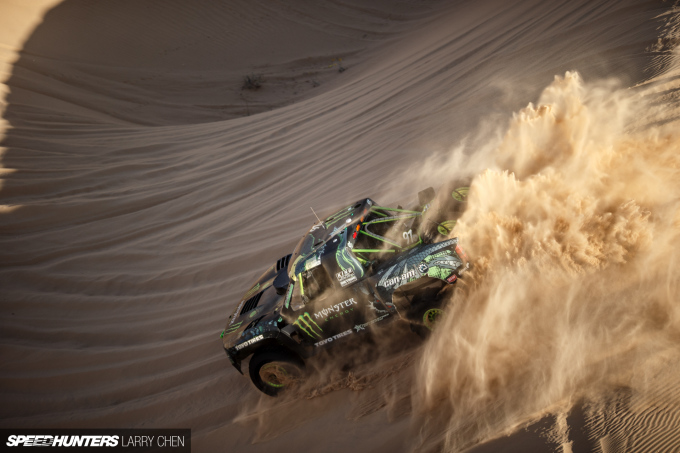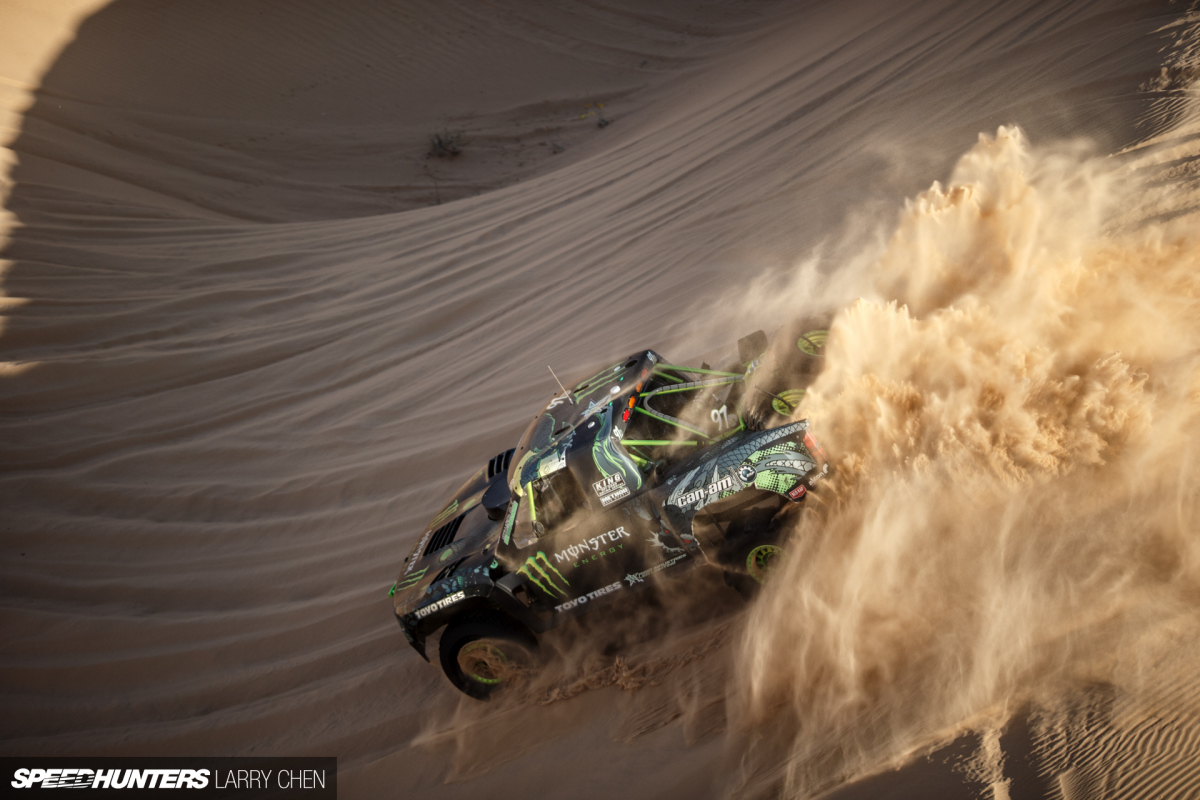 LC: Isn't it good every time to build experience or is it better to just have a shot every time?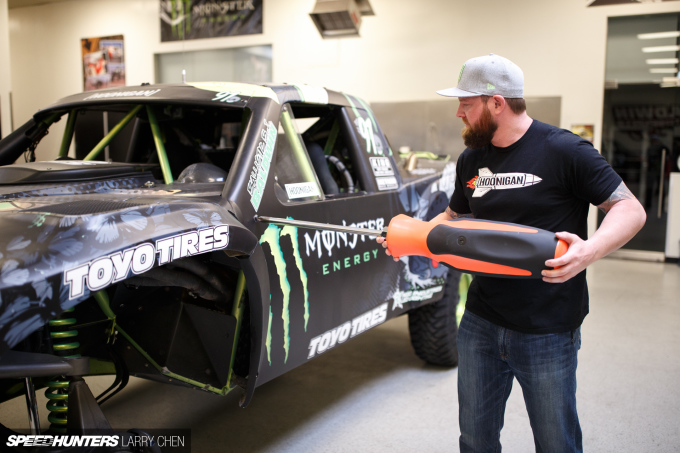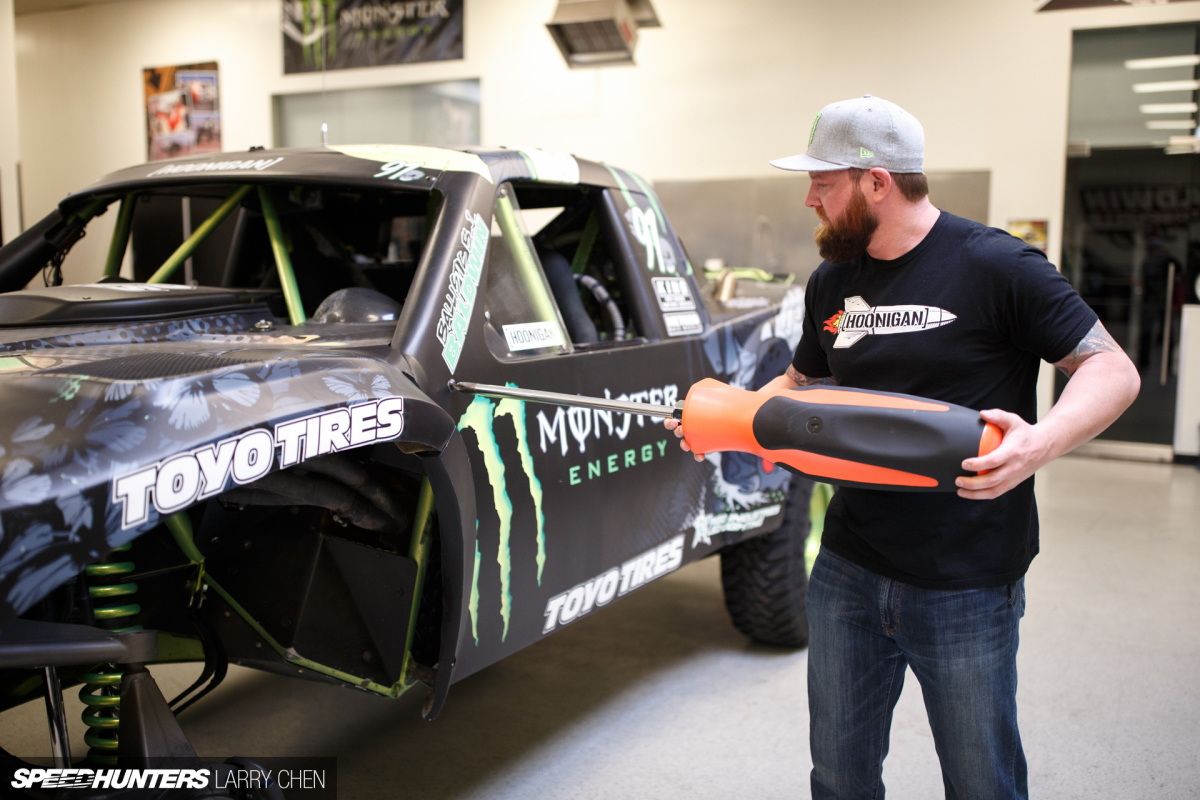 BJ: I already have the experience in Dakar, but it's not about that. Personally, I don't want to go to Dakar and miss two weeks with my family while sleeping in a tent in 100+ degree weather just to not do well.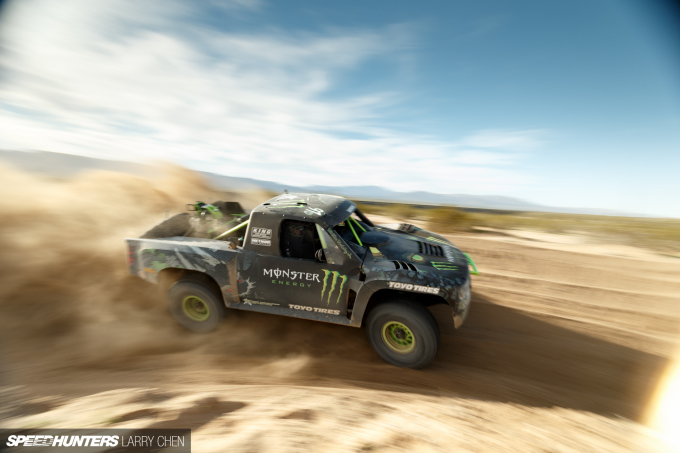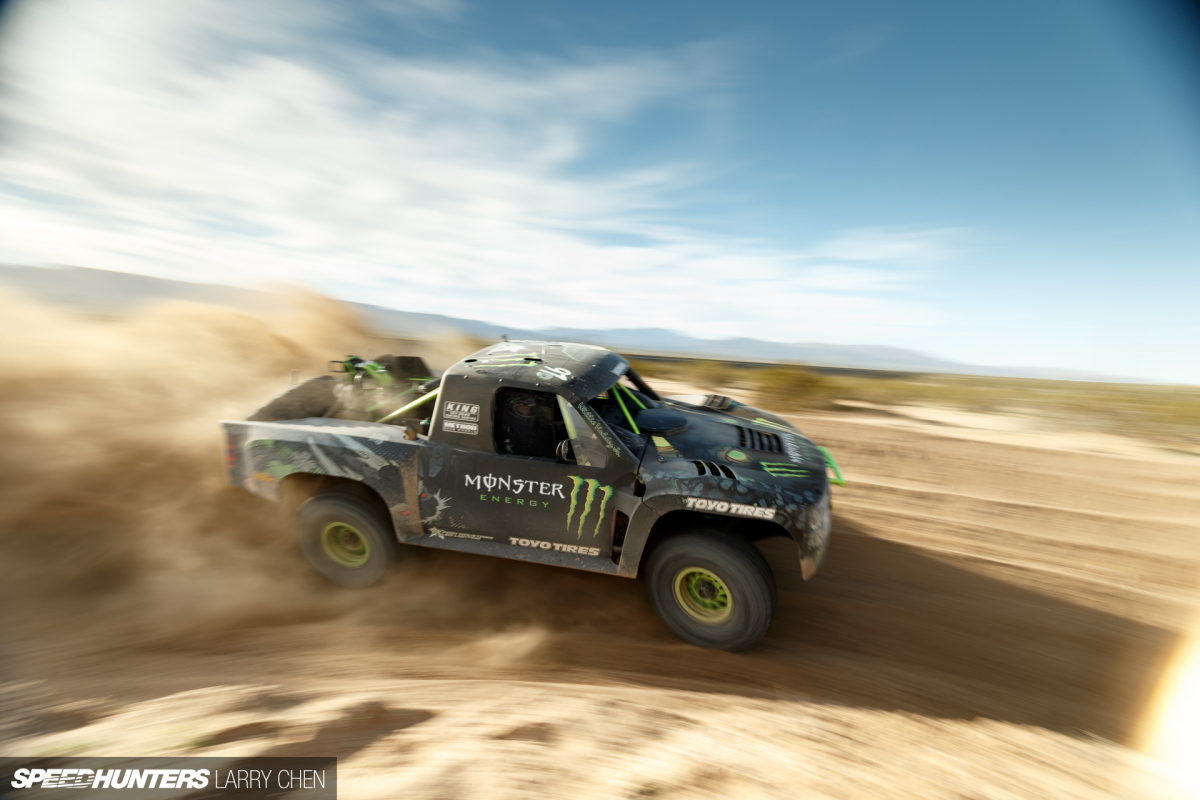 The next time I go to Dakar, I want to go with a serious team with everything planned out. I want to be in the best shape, physically.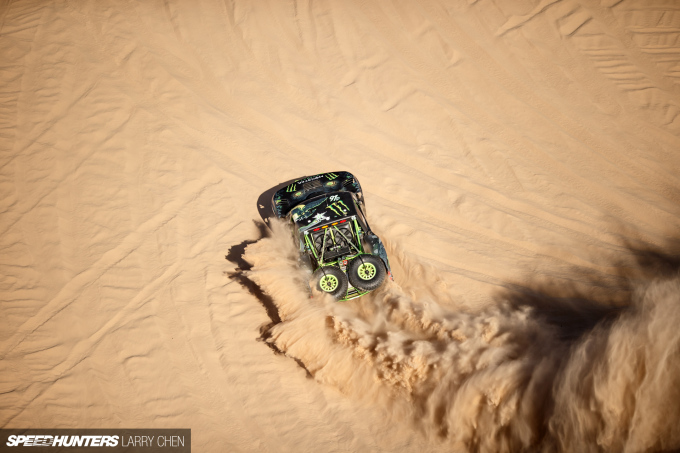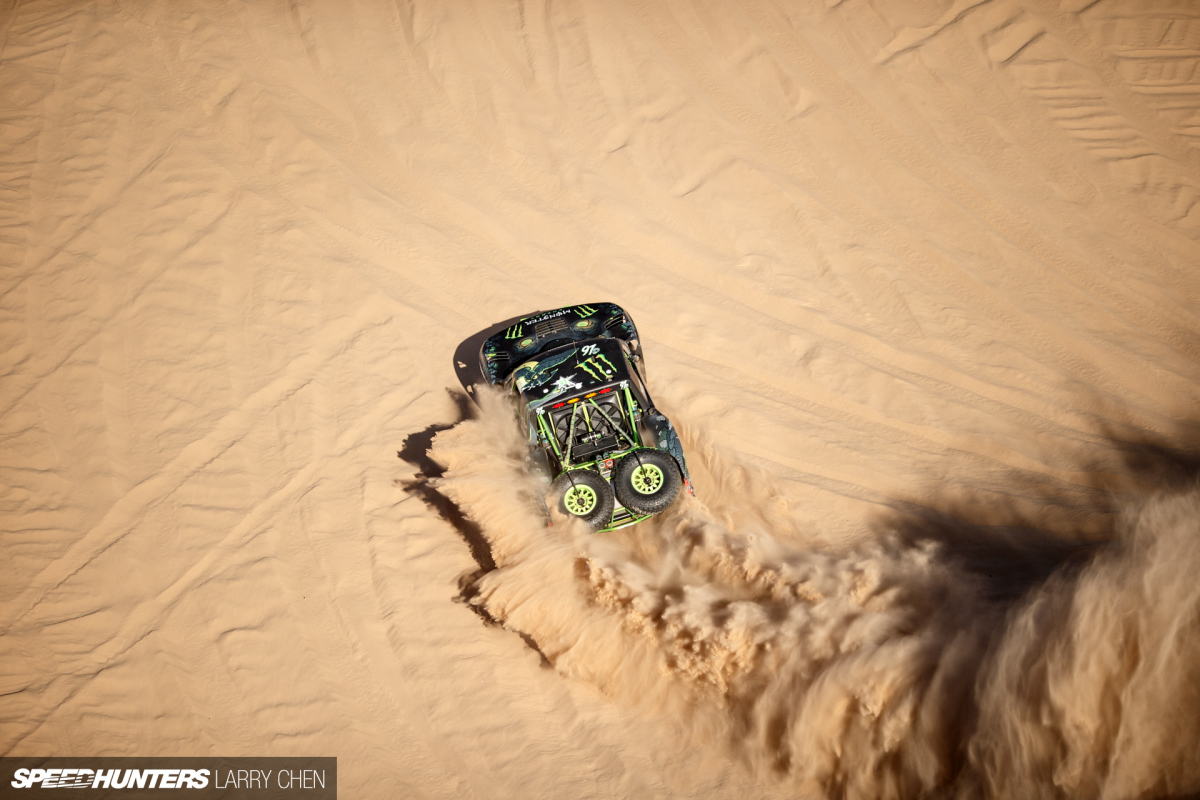 I've never had a real Dakar program where the car I'm driving in January for the race is the same car I tested in in February the previous year.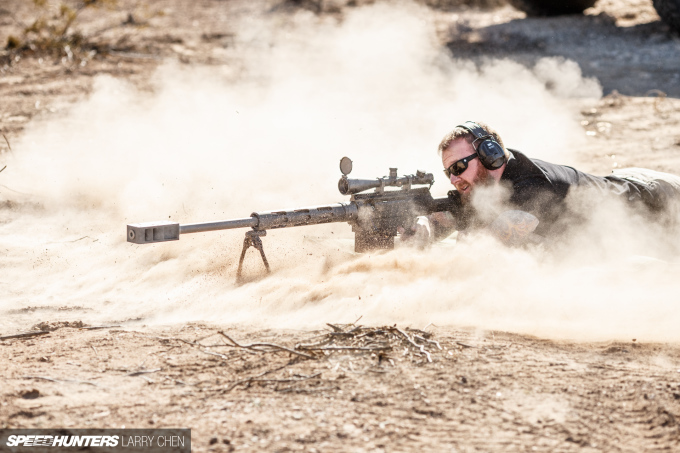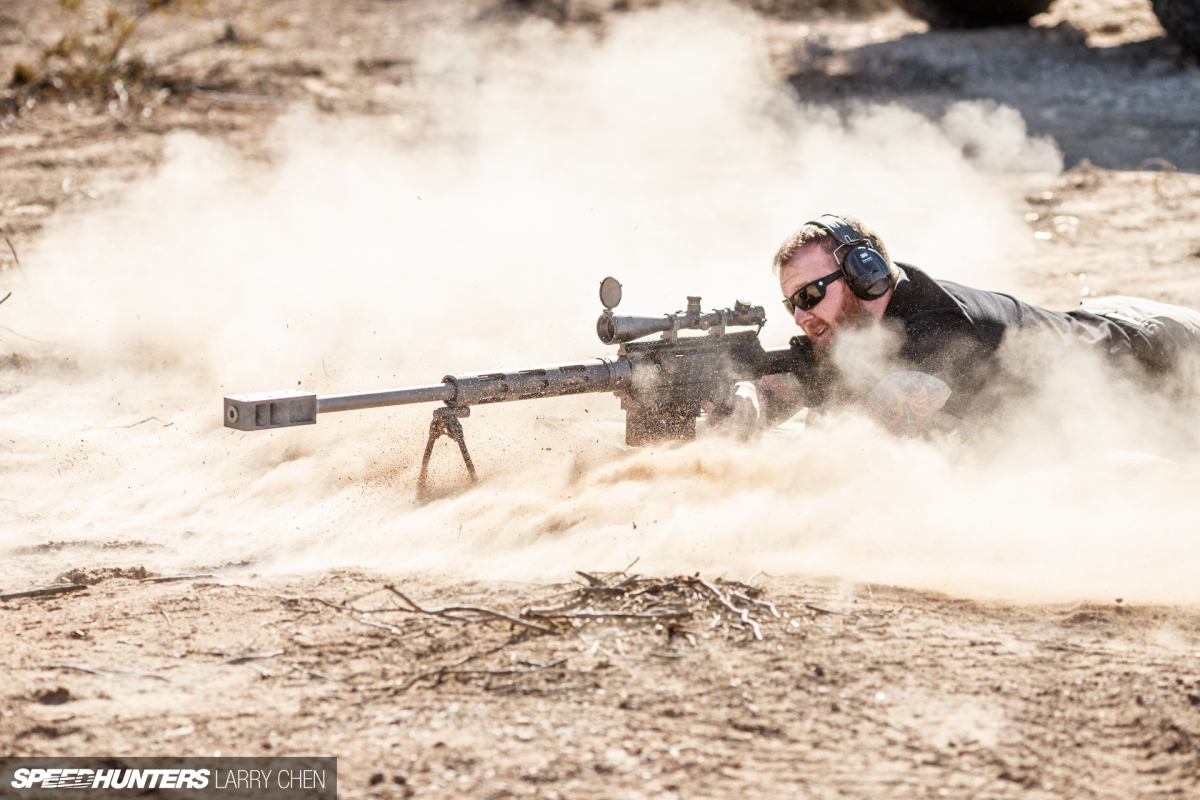 Unlike other teams, I didn't put 7000 to 8000 miles on the car for testing all year long then prep it and take it to Dakar. I've never had more than 50 to 60 miles of test time. I've never had the ability to be prepared. I always got the phone call a week before the race.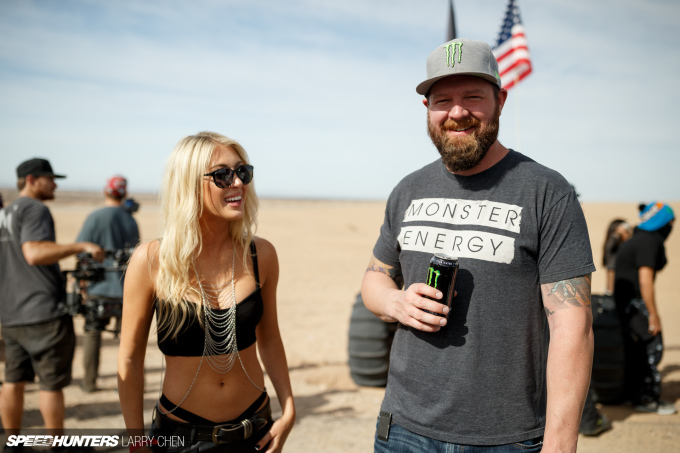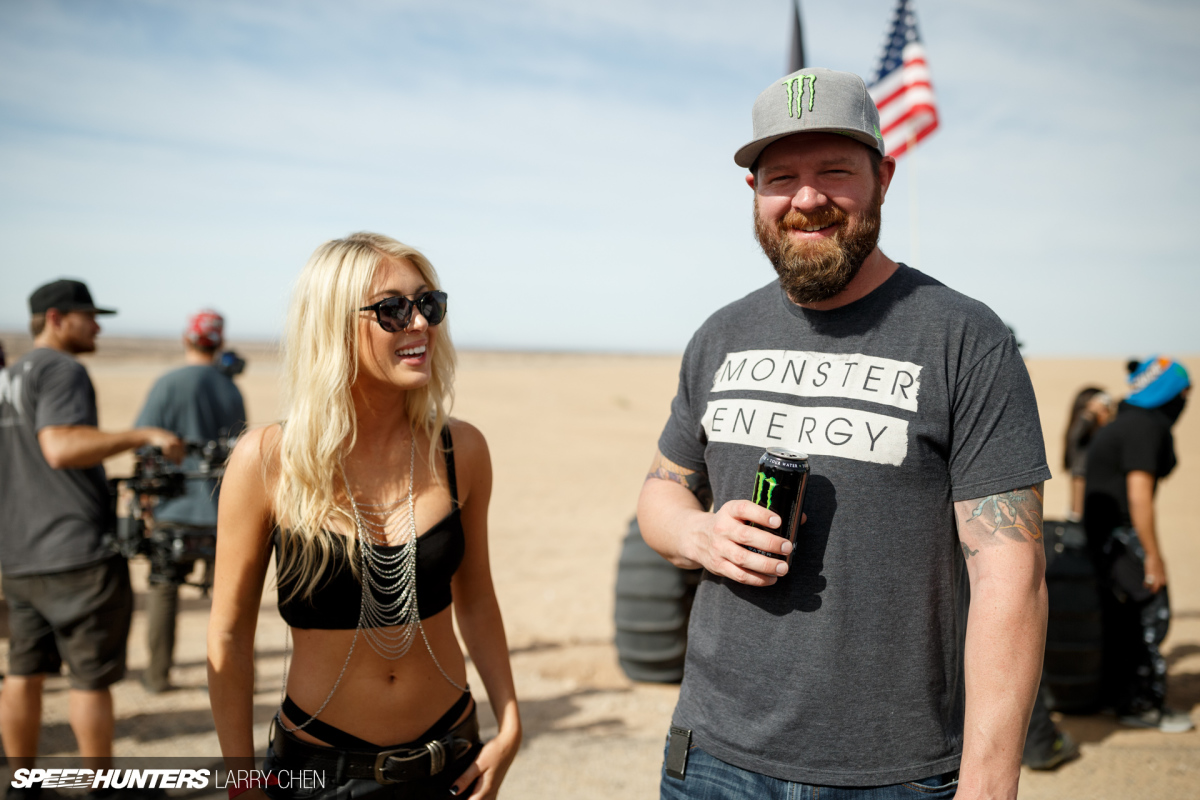 These teams that are competitive, they know their cars really well because they drive them all year long. I haven't gotten that luxury of seat time, experience, and fine tuning of the car, so it's crippled me in my driving and in mechanical failures.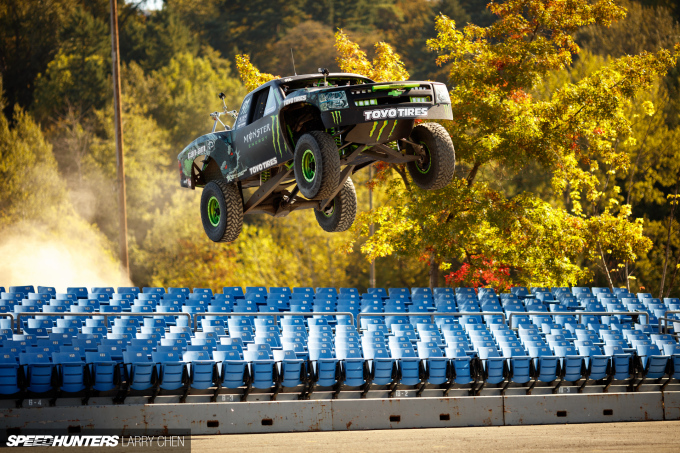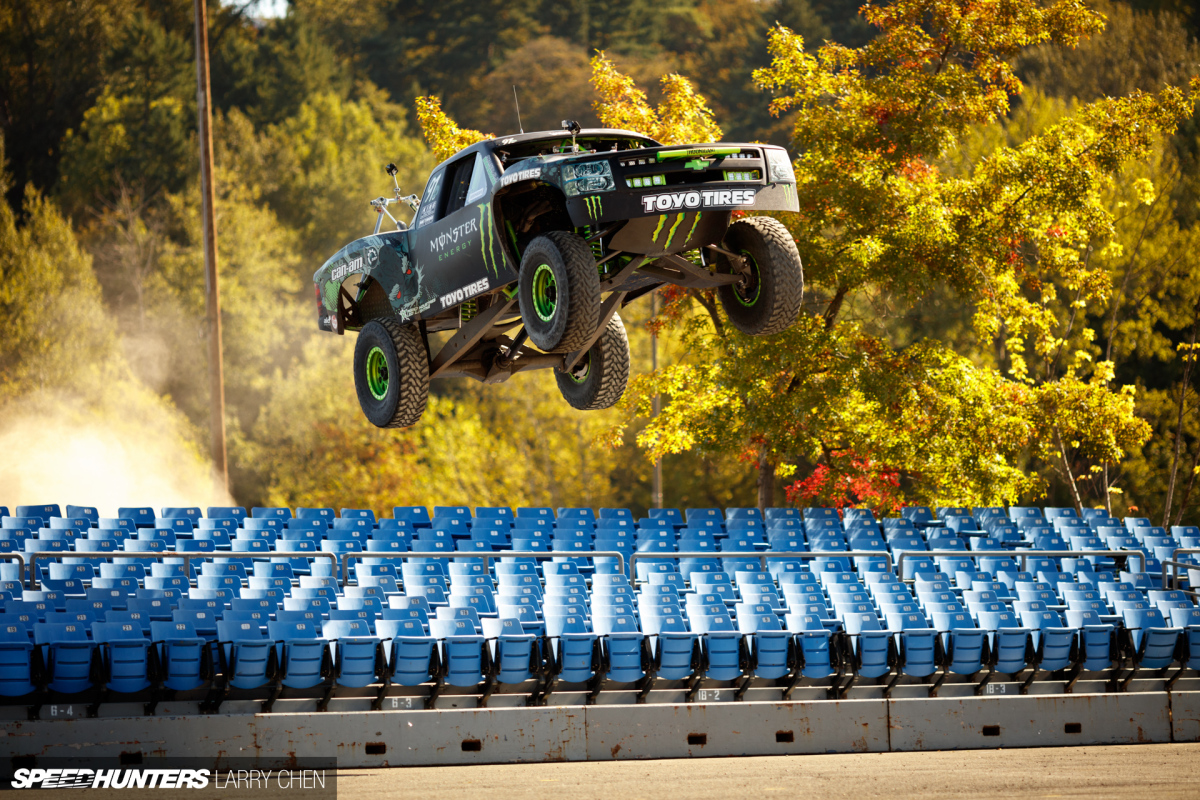 I do want to go back to Dakar, but only with a serious team. I don't want to waste my time going if I'm not going to be competitive.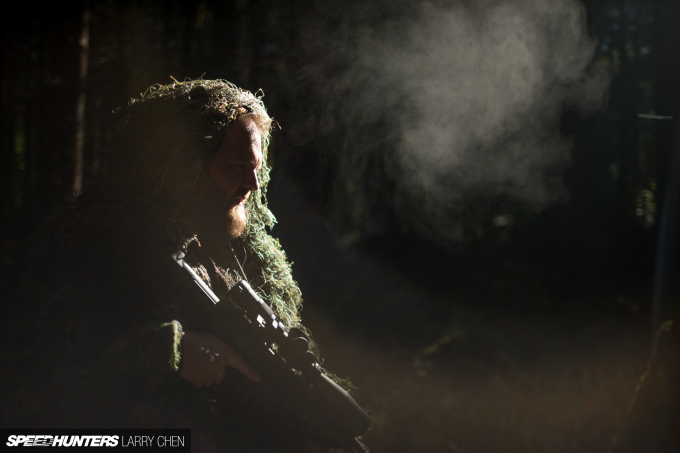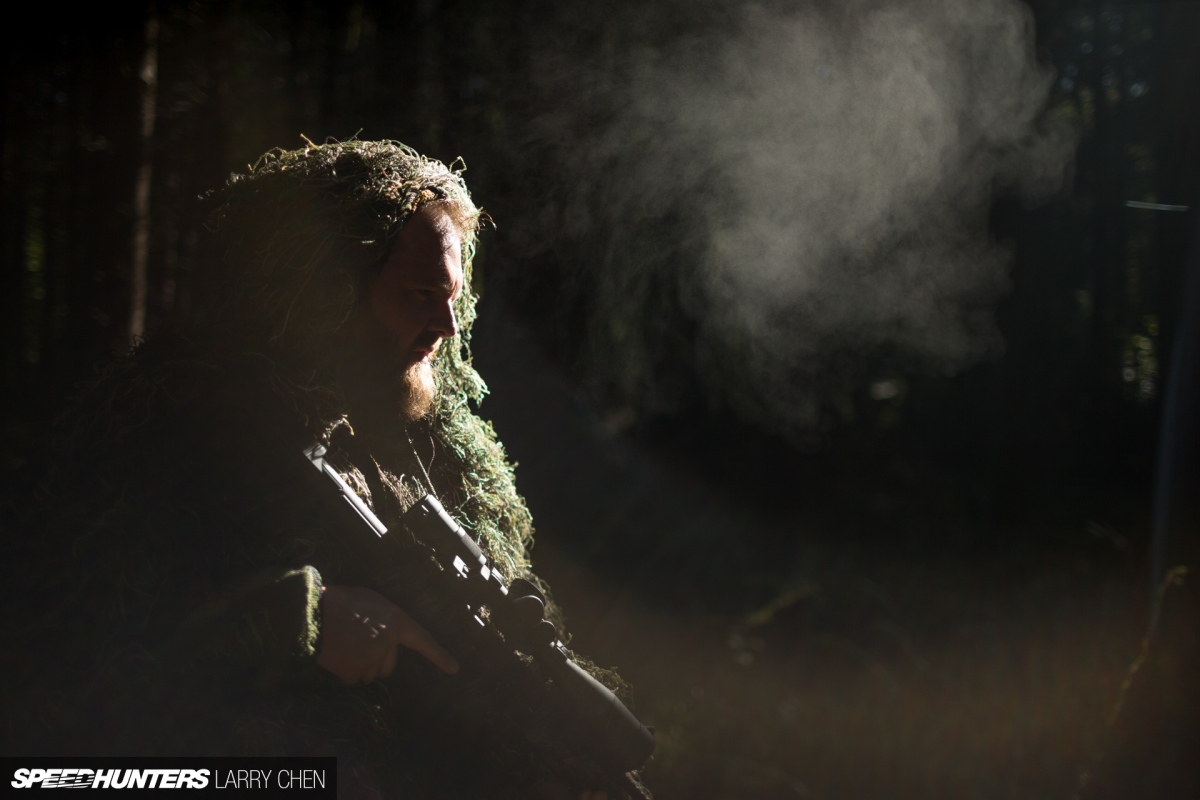 LC: One last thing. What kind of advice to you have for someone new who wants to get into the sport?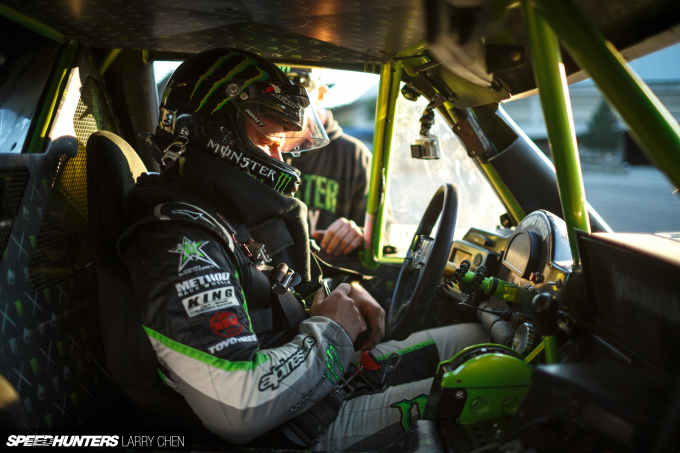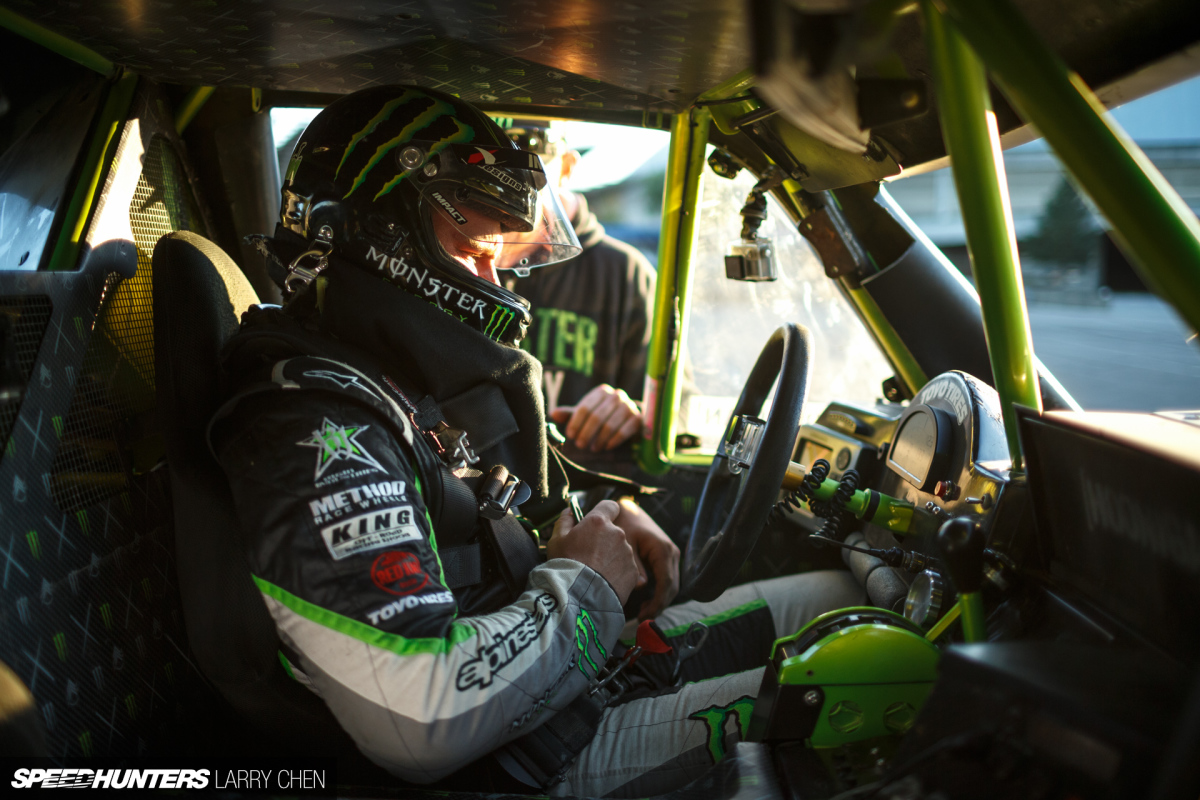 BJ: It all depends on what they want to do and the level of passion that they have for the sport. If they think it's just really cool, they aren't going to get anywhere because 'really cool' isn't the inspiration that's needed to learn how to fabricate and build a truck that will take 16 months to complete, which will probably break the first time it's taken out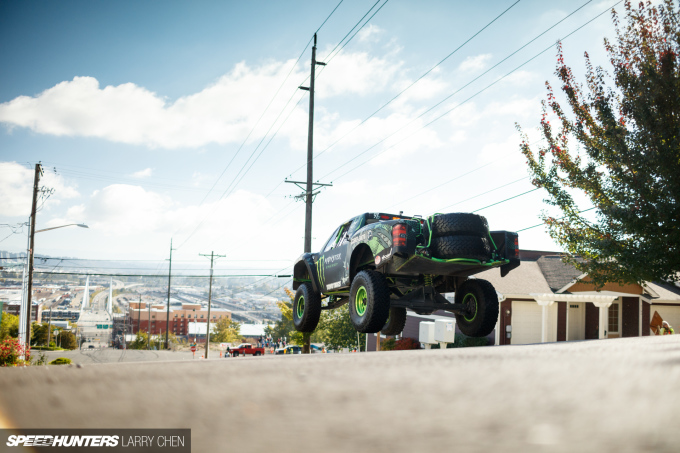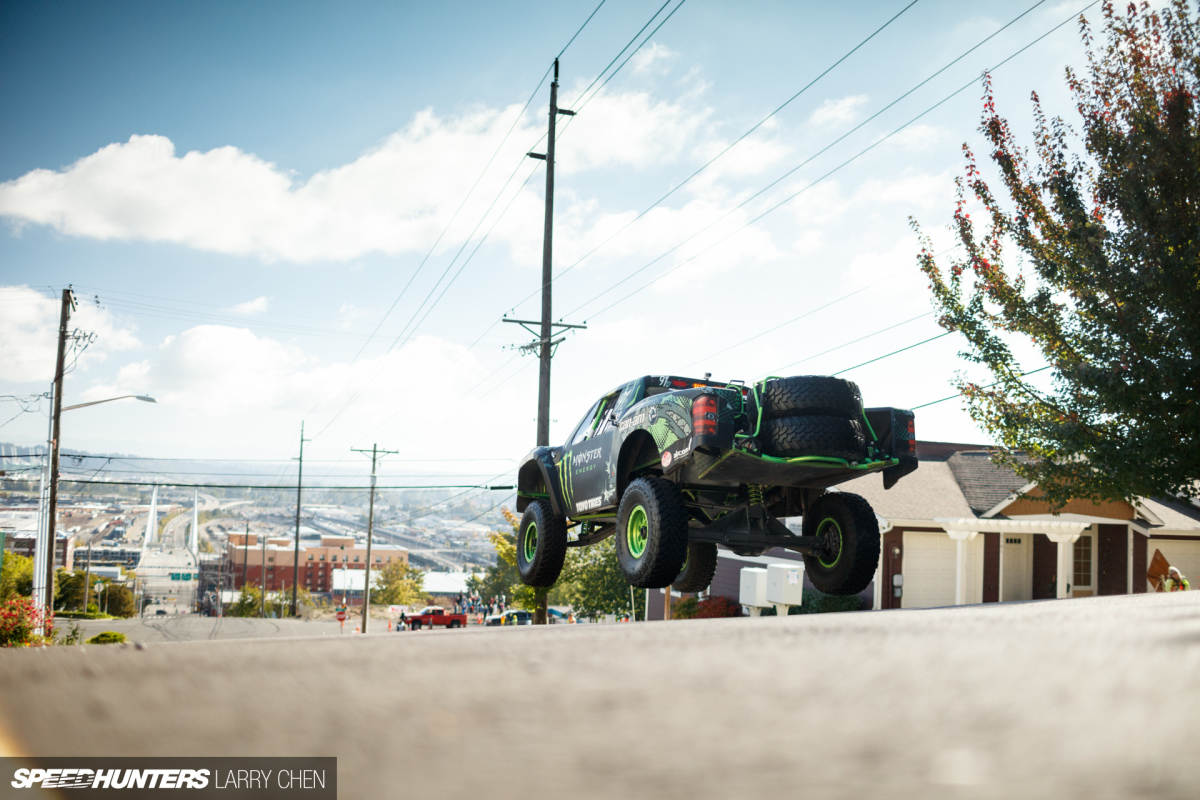 You really have to have a serious amount of passion for the sport to be successful. You also need to know what you want to do. Whether you want to be a driver, team leader, fabricator, prep guy, or logistics guy – there's a different program for all that.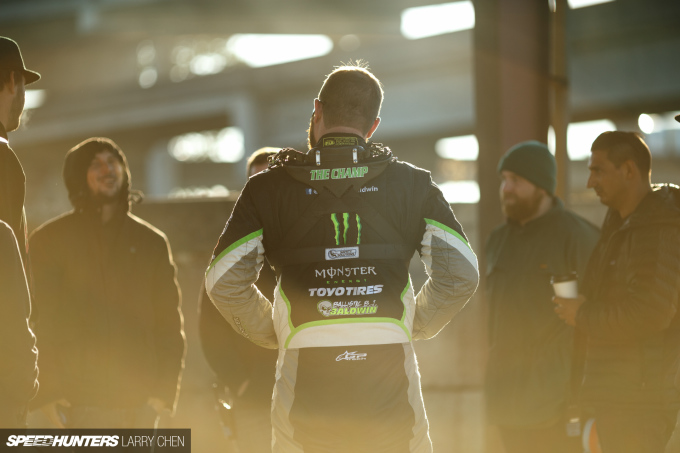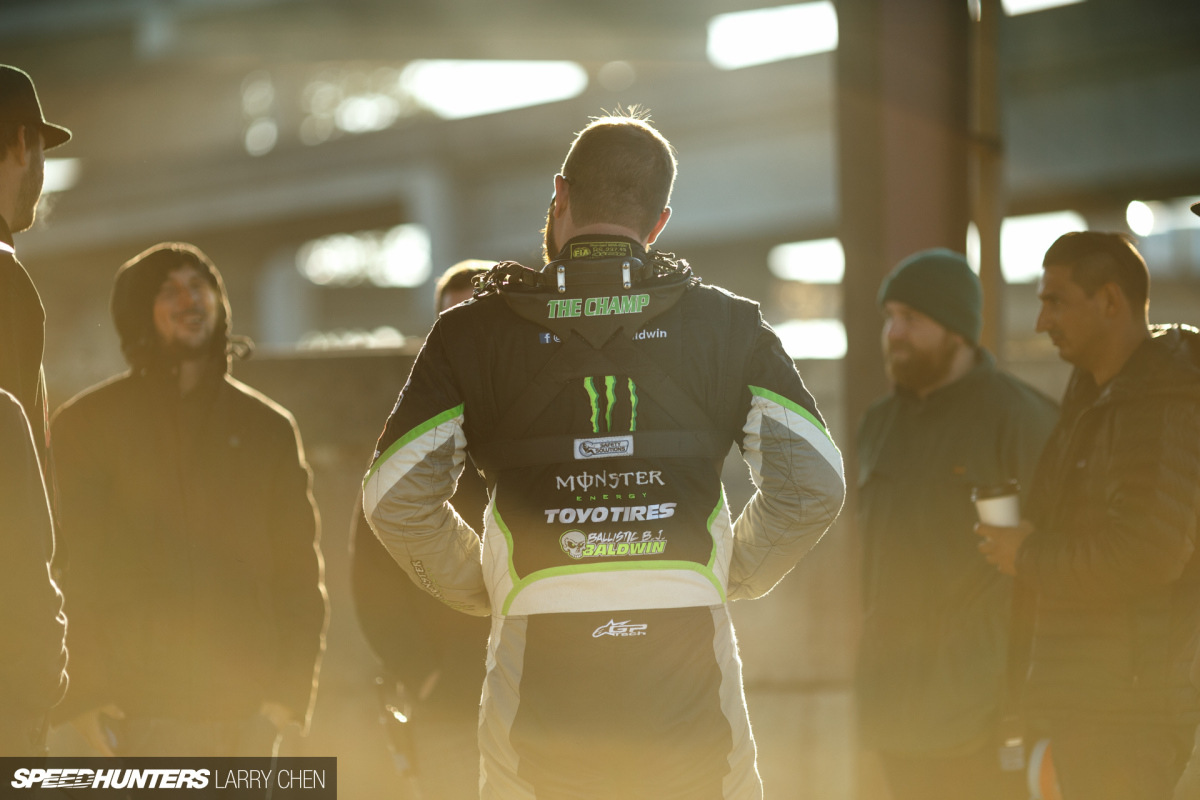 You need someone that can financially support you if you want to be a driver before you can have any kind of financial support from sponsors.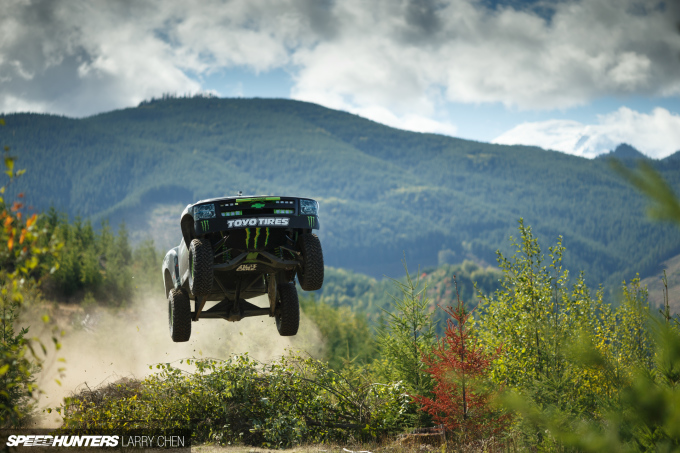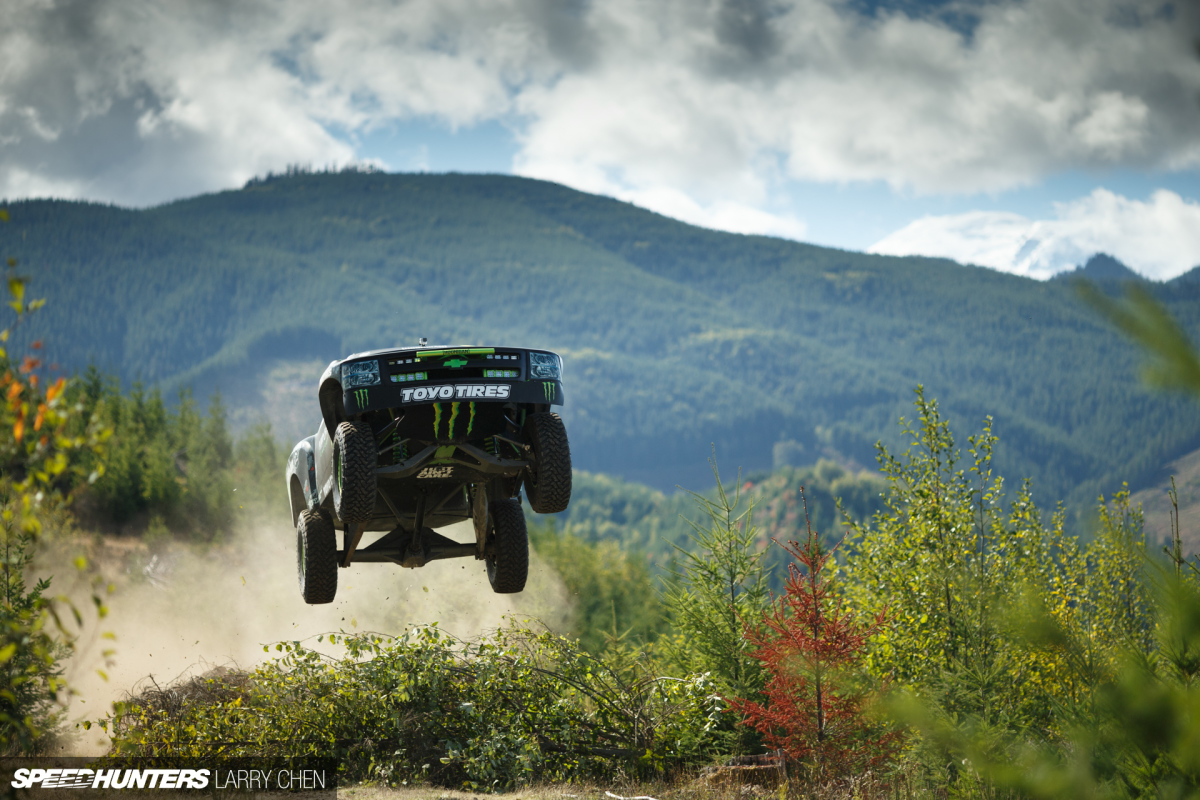 Know first your level of passion and know if the juice is going to be worth the squeeze. It's taken me a long time and hard work to get to where I'm at now.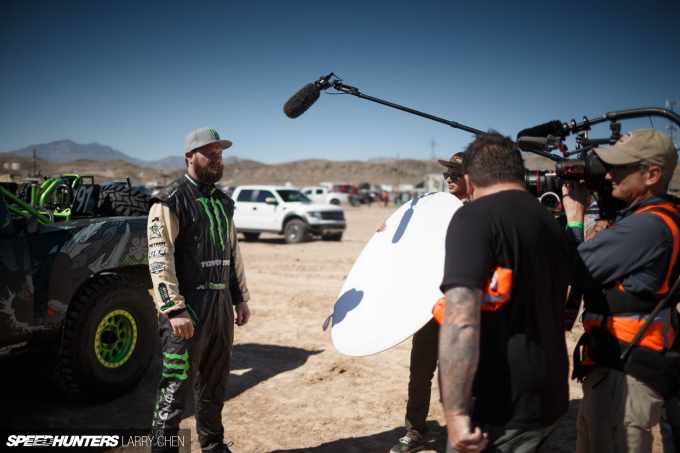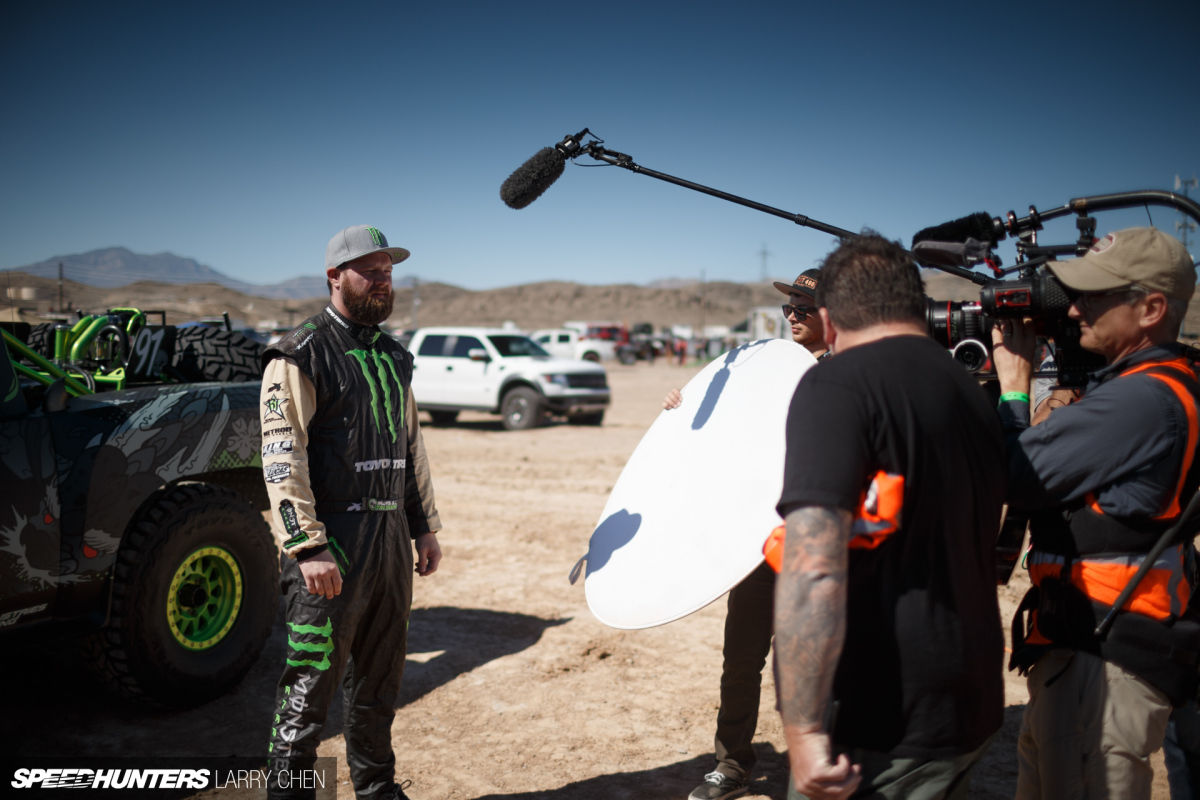 LC: But you wouldn't trade if for anything else, right?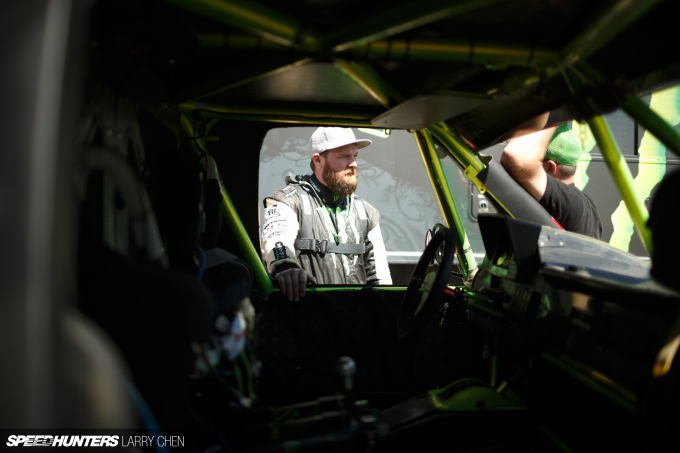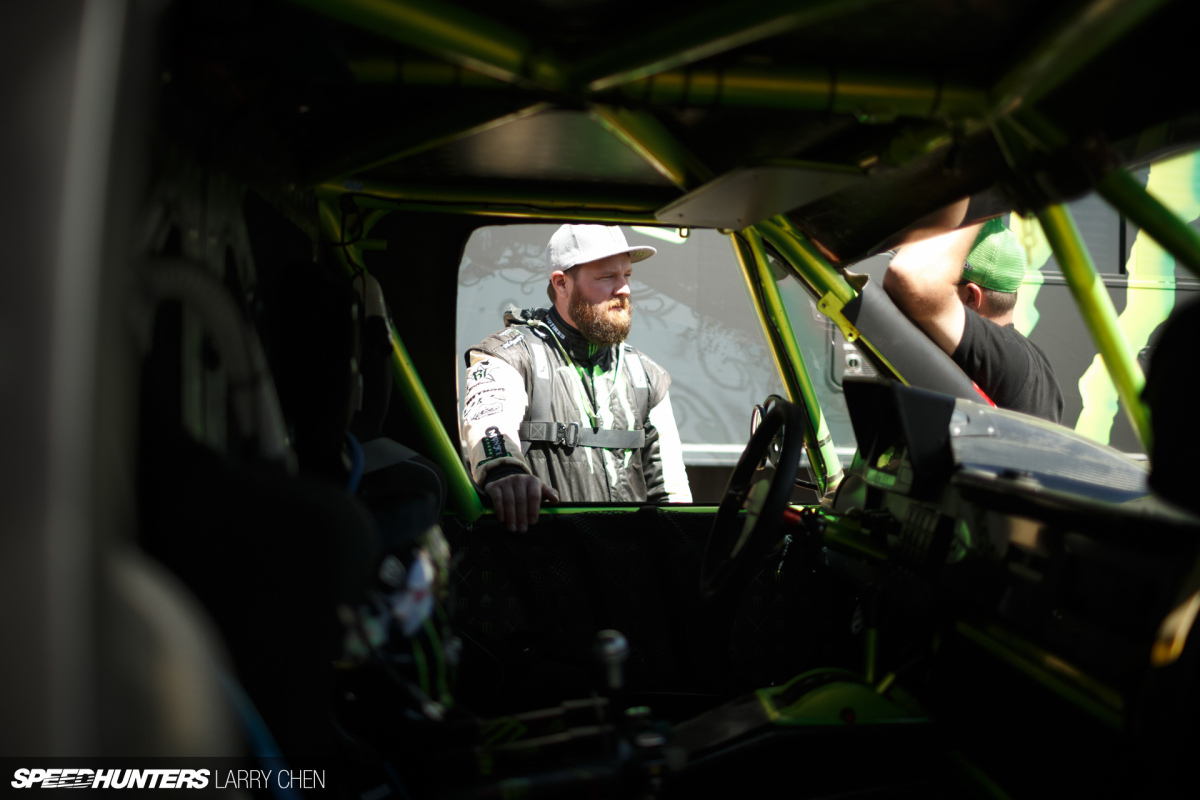 BJ: Never. A lot of BS that happens when I'm outside of the truck goes away once I'm inside the truck. You have to really love the foundation of the sport, which is competing in a high-level vehicle against the best drivers in the world. At the end of the day, that's what I'm doing.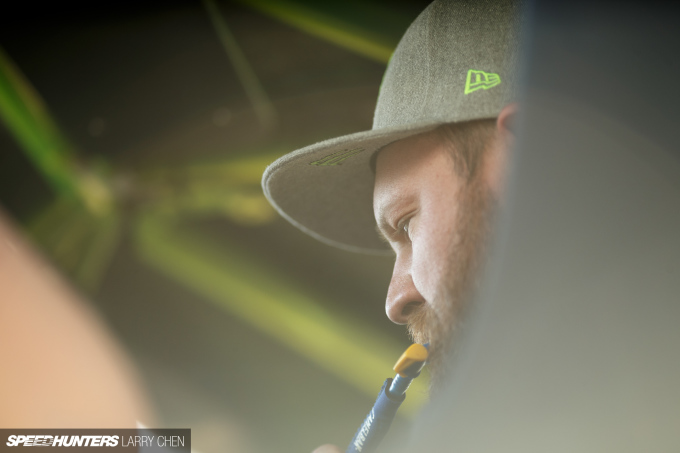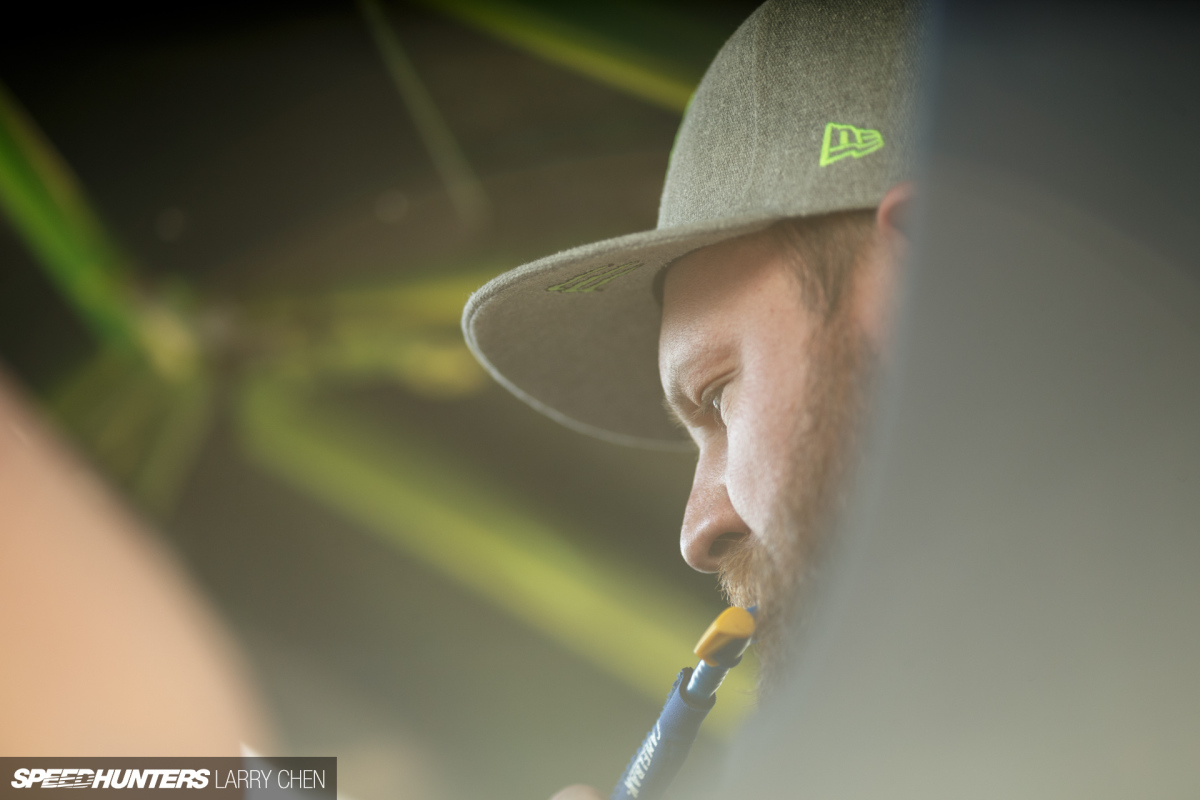 If you took that ingredient out, I would never be part of this.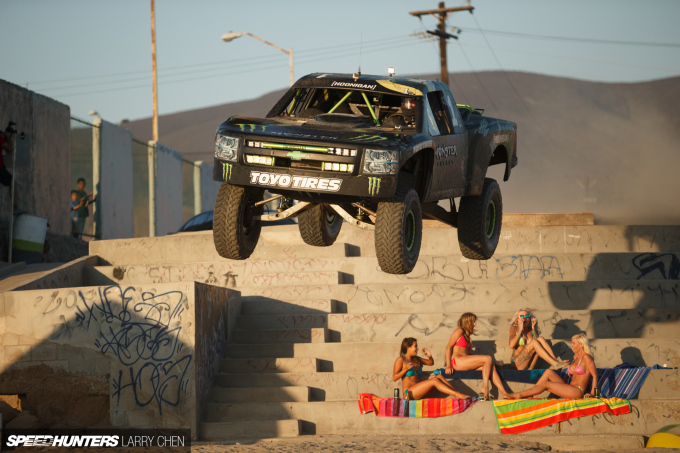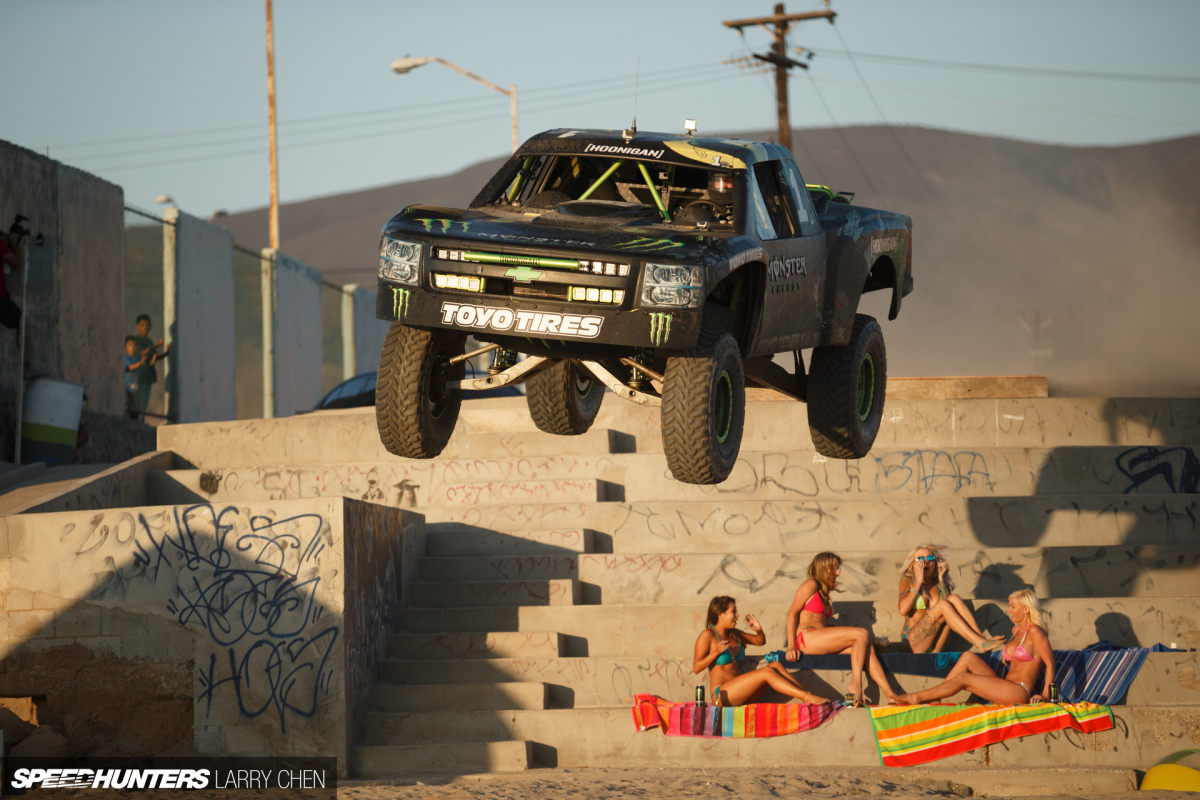 I love driving race cars. I love driving the truck. I love the evolution of my driving as well as the components in the vehicle and how we're getting faster everyday.
Interview & Photos: Larry Chen
Instagram: larry_chen_foto
larry@speedhunters.com
Cutting Room Floor