Like most nostalgia drag events in the USA, the annual March Meet at Famoso Raceway is dominated by American cars with American engines. But that doesn't mean you won't find a few people racing cars of the imported variety…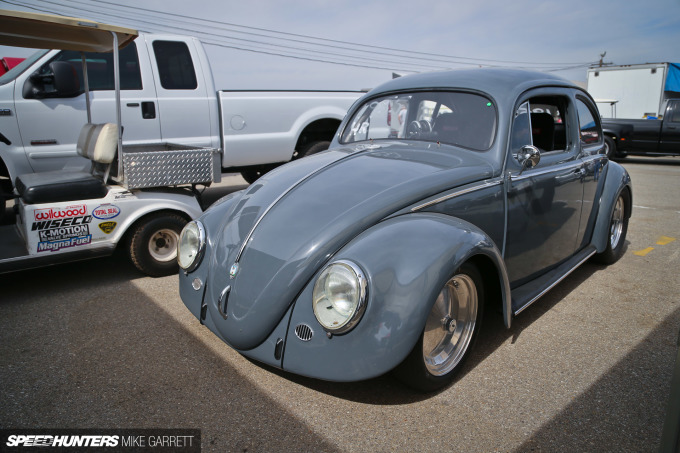 This year there was a large contingent of street legal, air-cooled Volkswagens that were taking part in the action; some with naturally aspirated engine setups sitting under their deck-lids and others with turbochargers. As you can see in the lead photo, Jeff Newcomb's 1955 Beetle falls into the second category.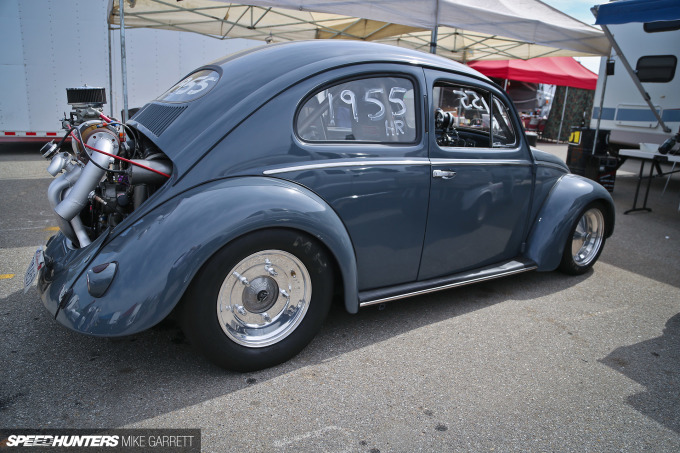 But even before you get to the engine, there's something downright cool about this Hot Rod Eliminator class competitor. It starts with the ground-hugging stance and a subtle gray body that's devoid of any decals or graphics.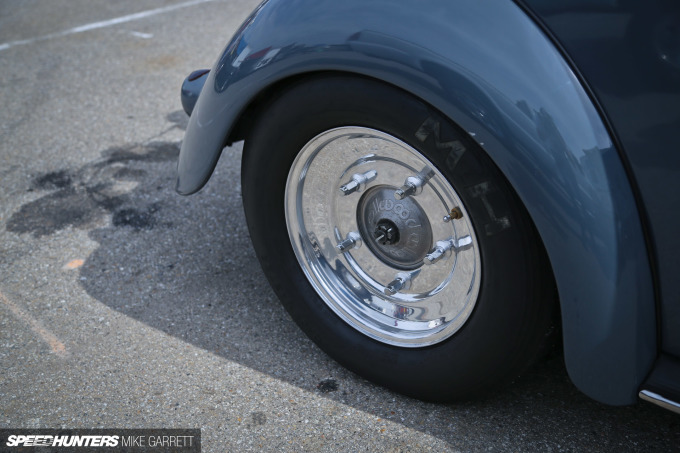 And while the lightweight drag wheels are there for function more than anything else, they look quite good tucked beneath the fenders, fitted with full slicks in the rear. Also note the trick Wilwood wide-five hubs.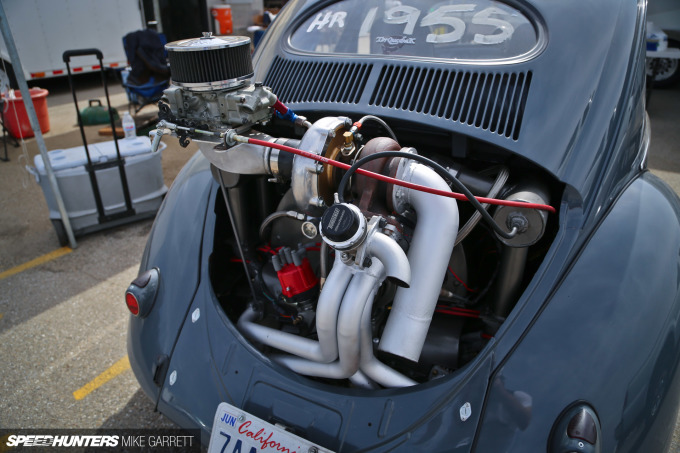 But it's really the fully built flat-four engine that raises the eyebrows when you see this car. However, you almost forget about the motor itself when you see the wild forced induction setup.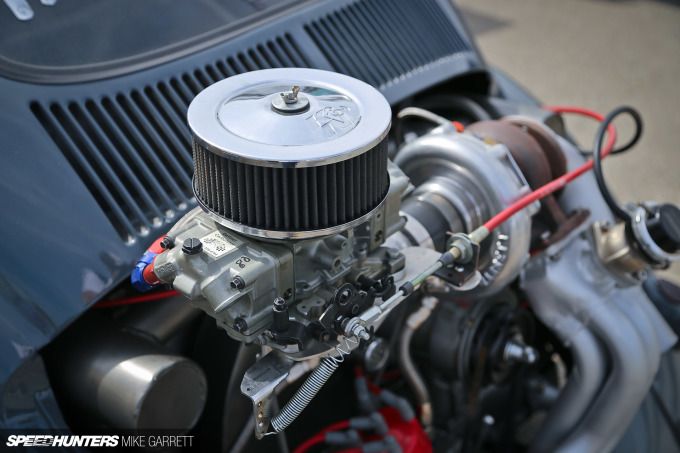 There's a massive Garrett turbocharger with a Turbosmart Ultra-Gate38 external wastegate feeding a big DaVinci carb, and the whole setup is so large that it actually sits completely outside of the original engine bay. For as subtle as the Bug is, a sleeper it is not.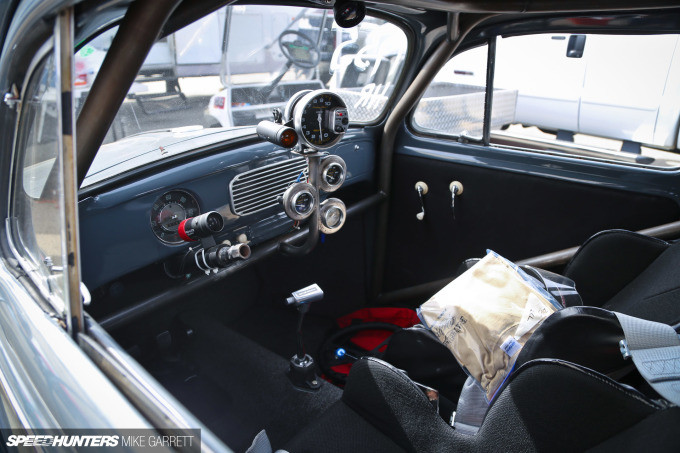 The cockpit is pure function, with a full roll-cage along with a pair of Kirkey racing buckets and a detachable steering wheel. And like most Volkswagen drag cars, it gets down the strip with a manual gearbox.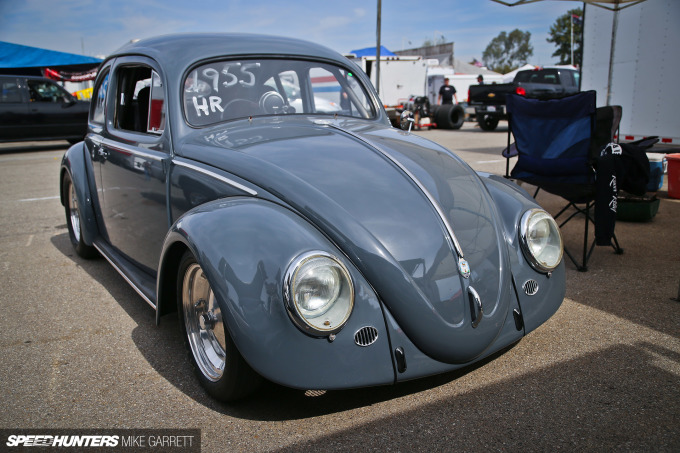 Unfortunately, I missed seeing the Bug run down the Famoso quarter mile, but it was running a 12.40 dial-in. After checking out Jeff's car in the pits I feel a very strong urge to get out to one of the West Coast all-VW drag events very soon. What say you?
Mike Garrett
Instagram: japanifornia_media
mike@speedhunters.com