To Modify, Or Not To Modify?
In which camp to you belong? Are you a purist, or do you think of yourself more of a realist? When it comes to cars, there's the age-old debate between keeping special models from history stock, or giving in to temptation and modifying them. Of course, there are variations of each way of thinking, but what would you do?
I myself take more of a practical approach to things and believe that adding a touch of modernity to an older car is both beneficial for performance and safety. Things like brakes, suspension and tyres come to mind first, but it goes way further than this. When things break, if you have the chance to replace with components of better quality, why wouldn't you?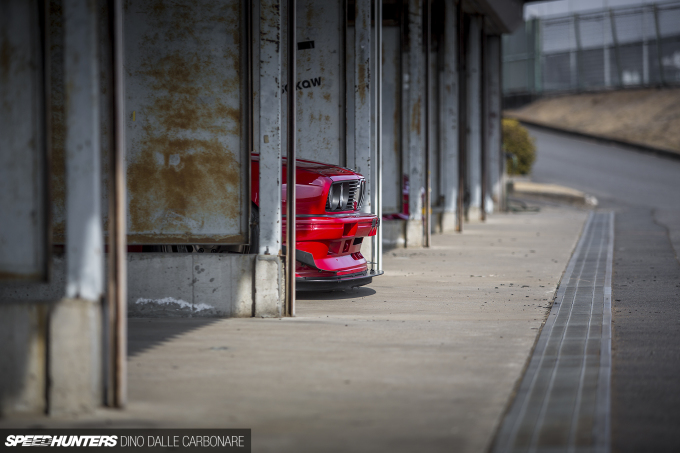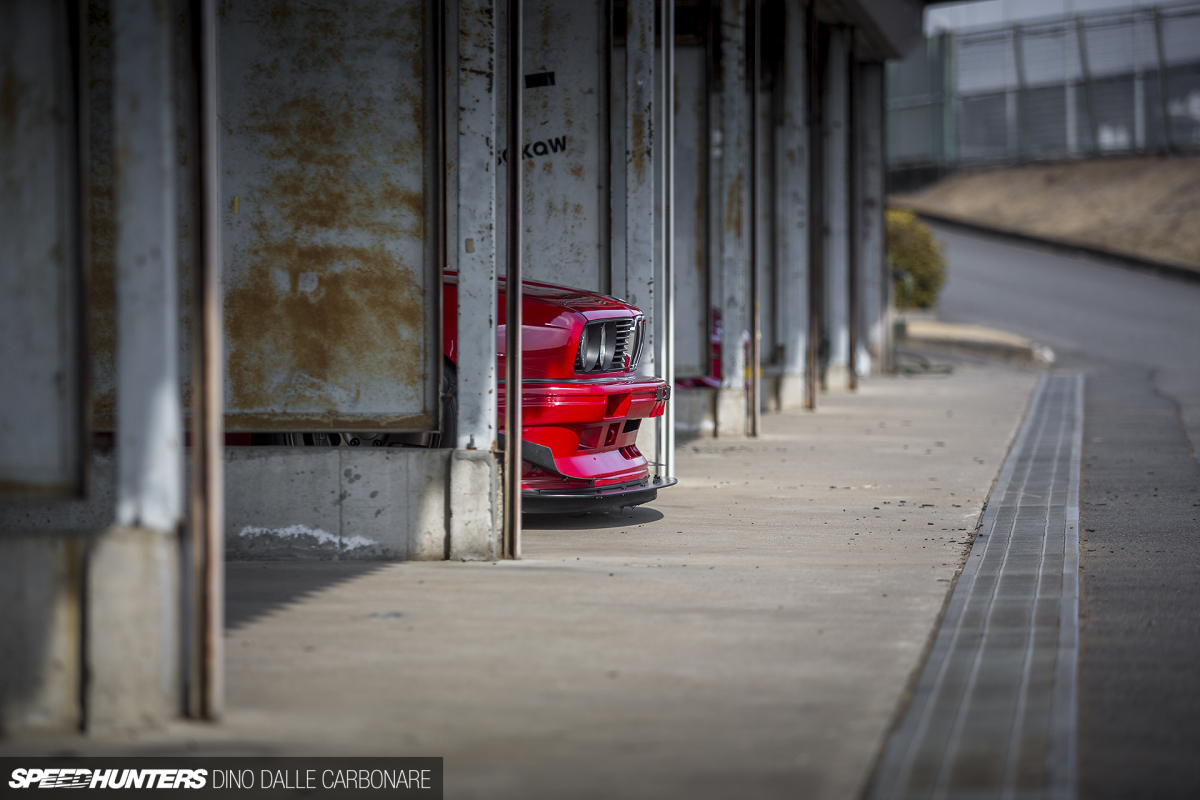 If you're talking about a valuable historic dream car you're probably not going to meddle for fear of losing future value, but if your older collector car is something that you want to enjoy on the track, then why the hell not?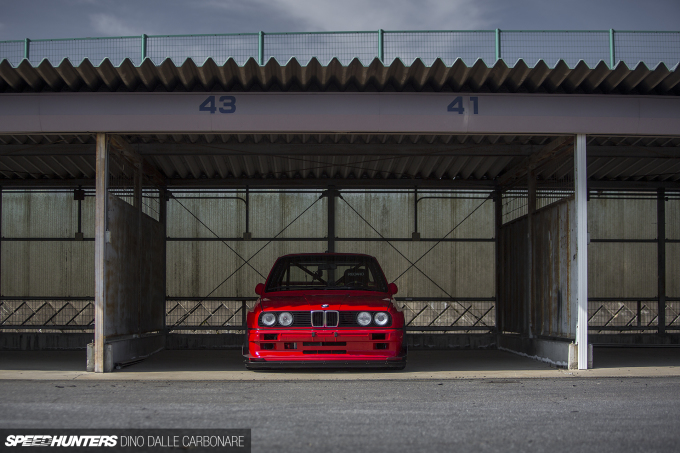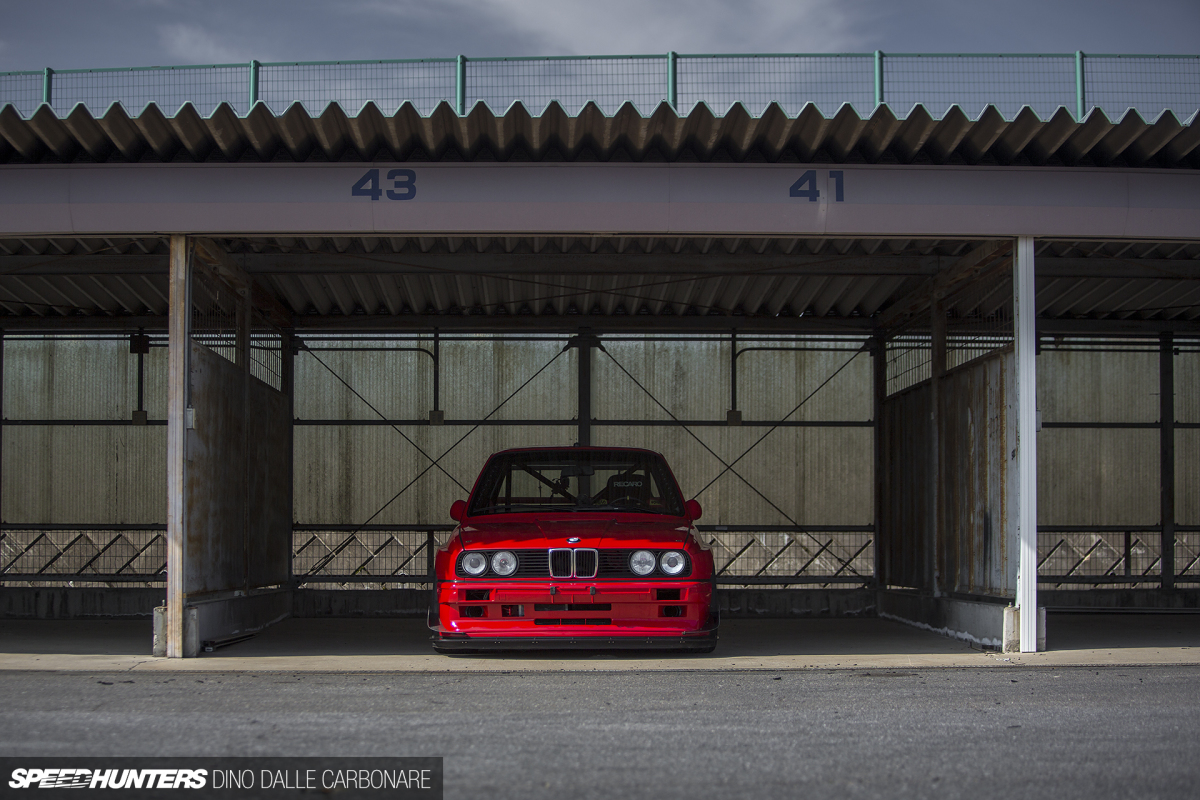 It's safe to say that Yoshihara-san, the owner of this BMW E30 M3, wasn't at all concerned with keeping things original when he started modifying. The only reason he has the car is to drive it fast both on the road and track, and with that came the need to evolve it.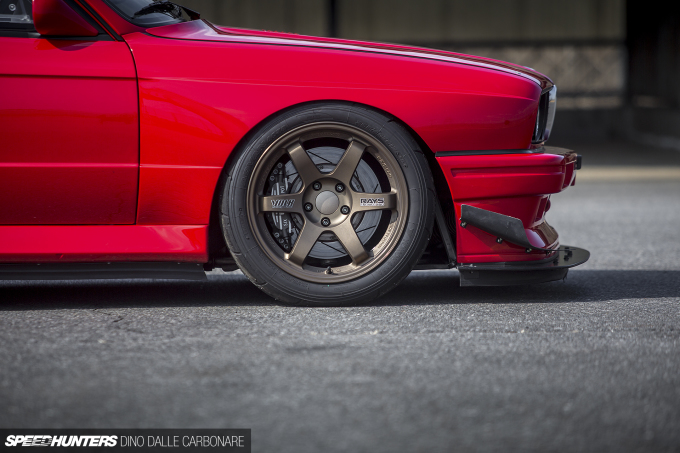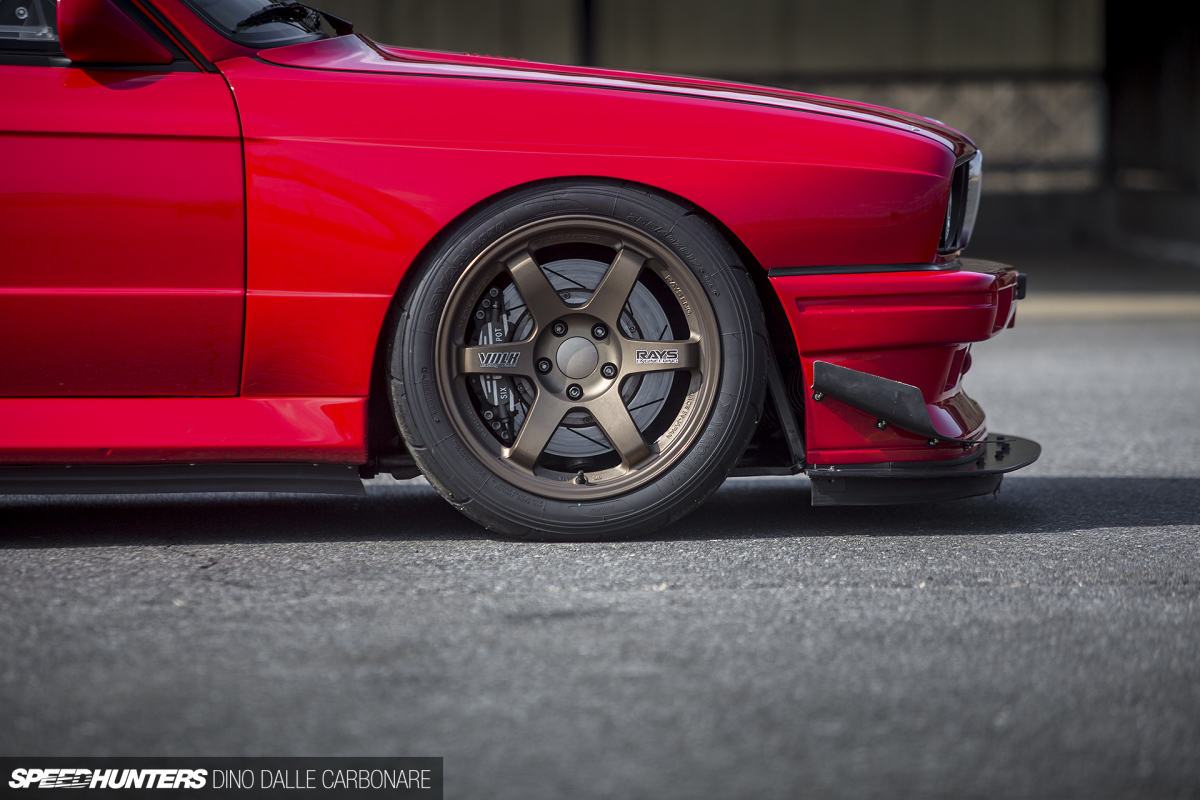 It was at the final Battle Evome event of the 2015/2016 season that I came across this car, and the moment I saw it I knew what I had to do. After politely asking if it would be okay to take a little of his time to shoot the M3, Yoshihara-san and I met up after the event at the back of Tsukuba Circuit. There, through my viewfinder, I began capturing every detail, starting off with something we see a lot of in Japan: Volk Racing TE37s fitted to BMWs. RAYS' most track-focused rims complement new and old BMWs alike, and especially so when shod in 255-section Yokohama Advan A050s.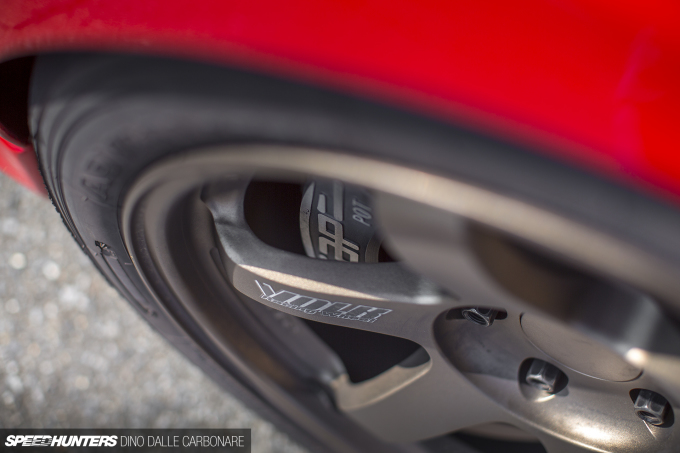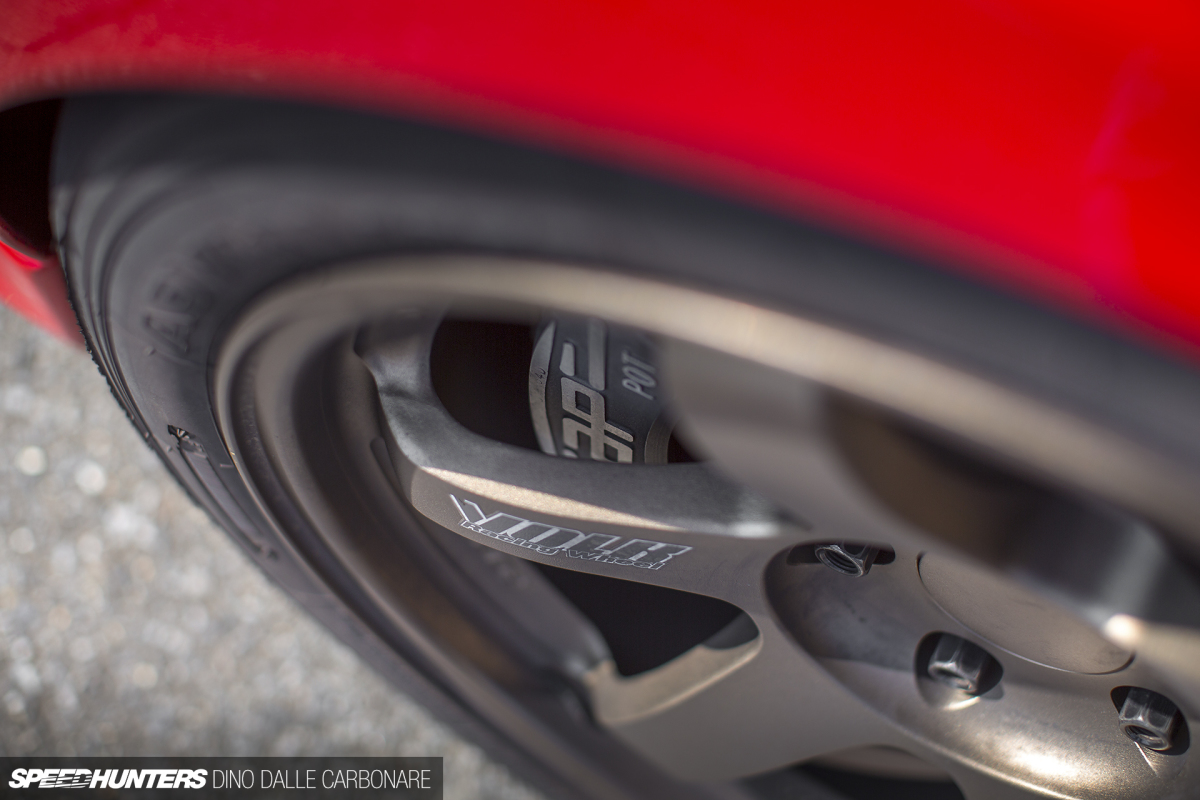 The 17-inch forged wheels hide an AP Racing setup at each corner – 6-pot calipers at the front and 4-pots at the rear – to provide sharp and effective stopping power for the lightweight M classic.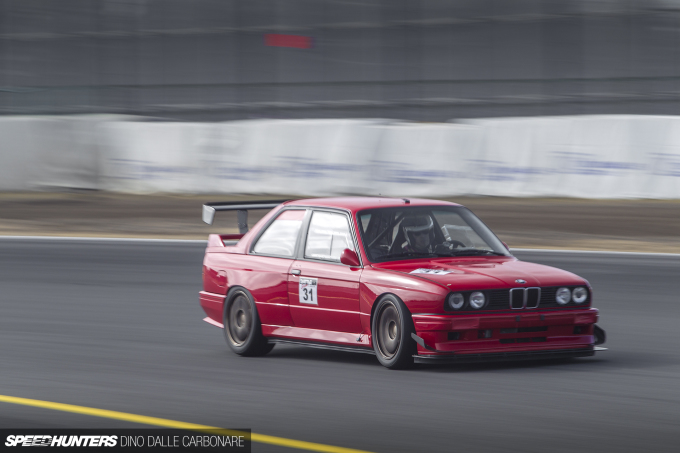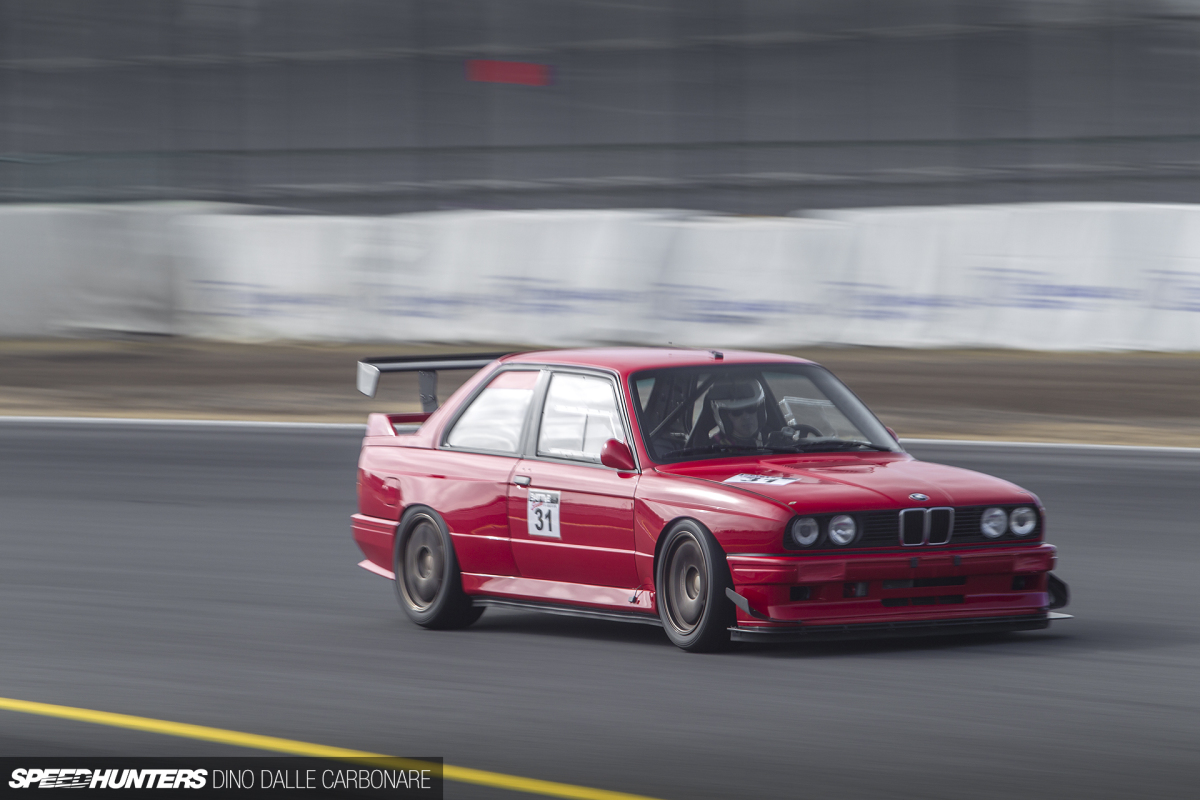 Yoshihara managed a 1'01″423 on the day – not his fastest time at the Tsukuba, but still seriously impressive for what is in essence a street-registered weekend car.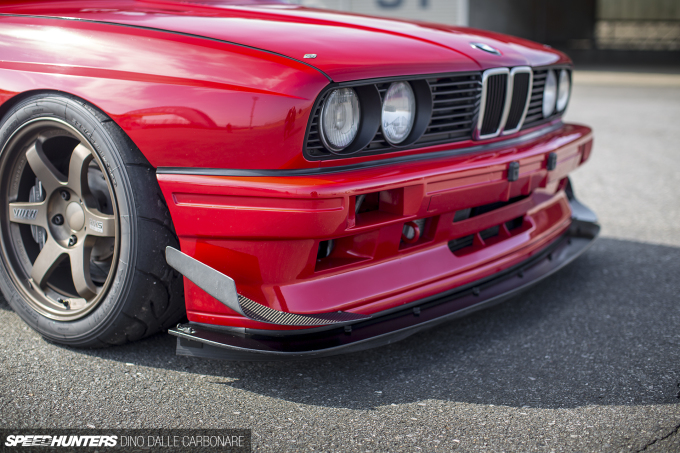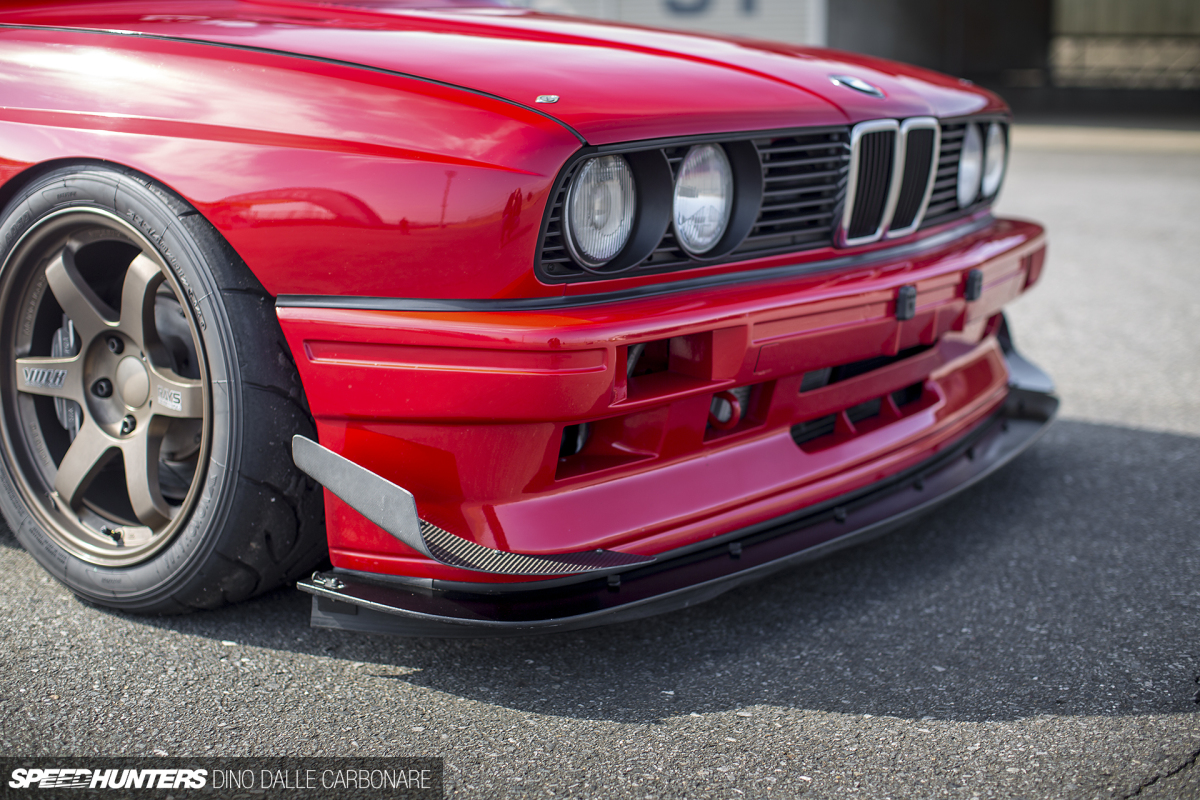 Time has been taken to ensure the M3 is perfectly set up to attack the challenging corners of tracks like Tsukuba and Fuji, not to mention occasional fun drives on some windy mountain roads, of which there are plenty an hour or two outside Tokyo. At the front is a sturdy carbon lip splitter that extends well under the engine to clean up airflow beneath the car.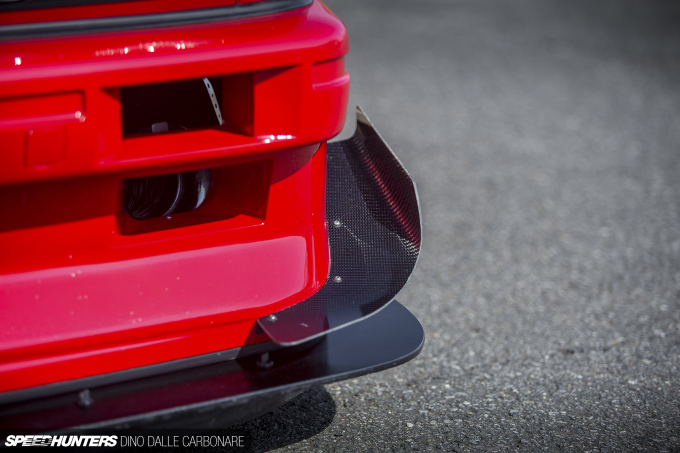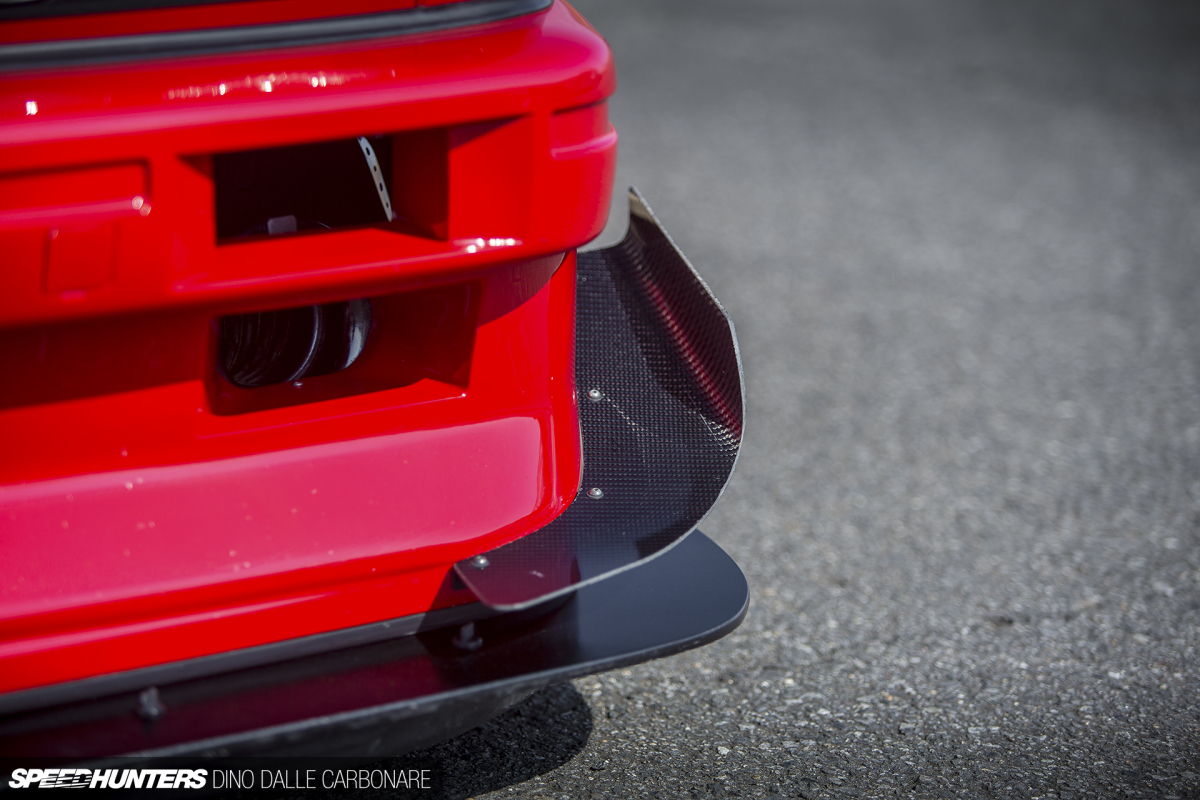 A pair of carbon canards are mounted at the corners of the carbon fiber bumper, helping transfer some downforce onto the front axle.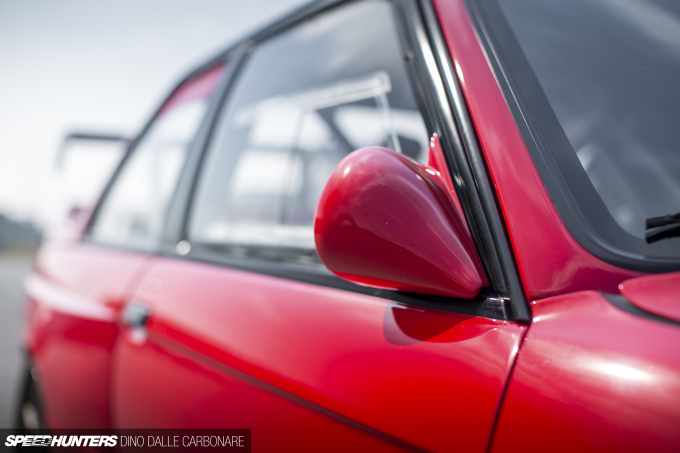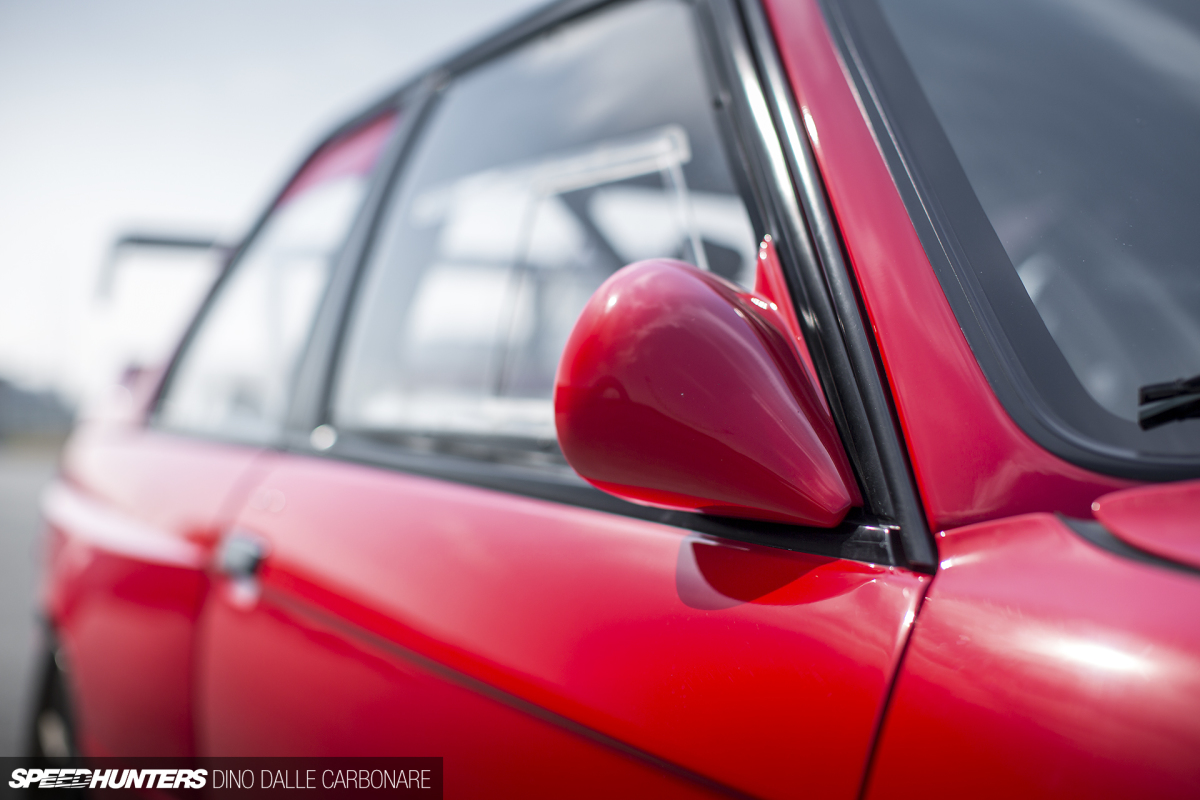 The mirrors replace the square stock items in an attempt to interfere less with the air passing over the profile of the car, but I'm sure they were added more because of the way look, completing what is a well-executed track feel. And there's a lot going on under the surface, like the fact that the E30 uses FRP doors to shed a ton of weight at the very centre of the chassis, plus Lexan windows all around.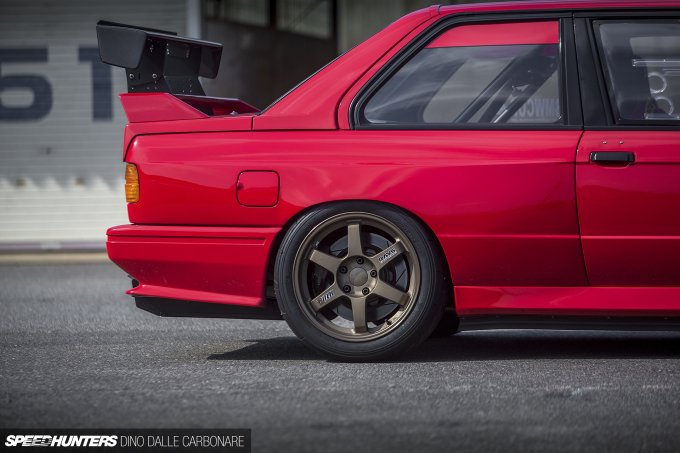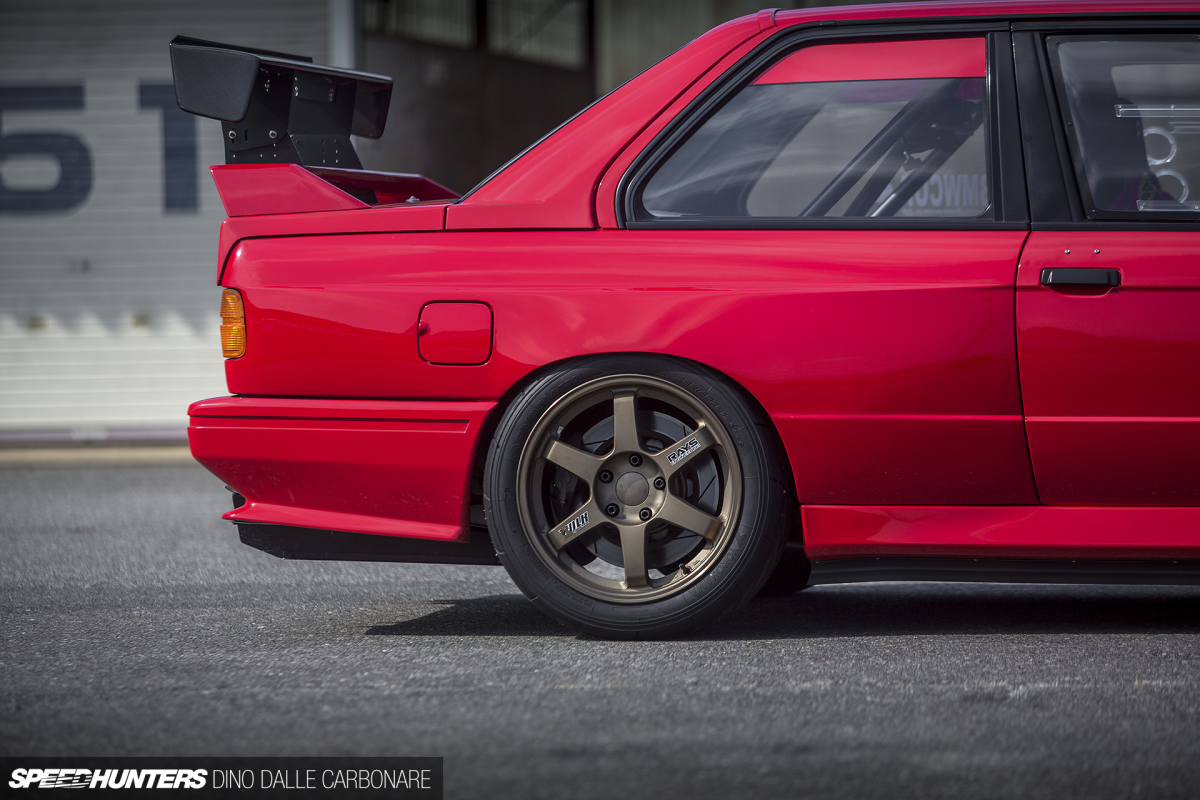 The rear wheels and tyres are tucked under the gently rolled fenders to get the geometry of the BMW just right, something taken care of by J Craft who did most of the work on the car. The shop's original adjustable coilovers along with matched springs rates – 12kg/mm up front and far harder 26.8 kg/mm coils at the rear – form the basis of the suspension upgrade, with ARC sway bars preventing any type of roll even through the faster turns.
Made In Japan, So Aero Is A Must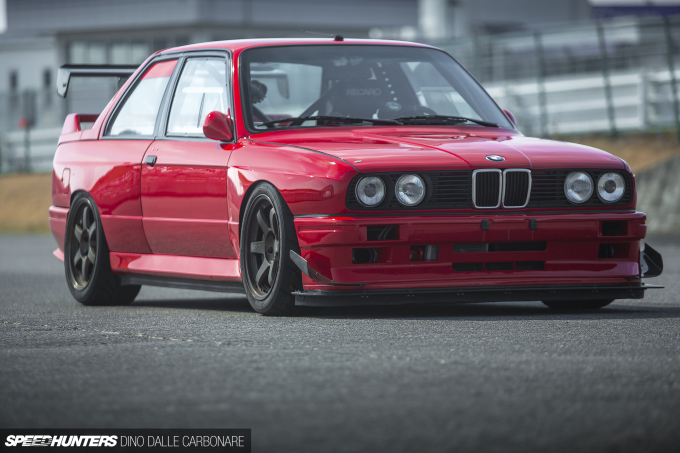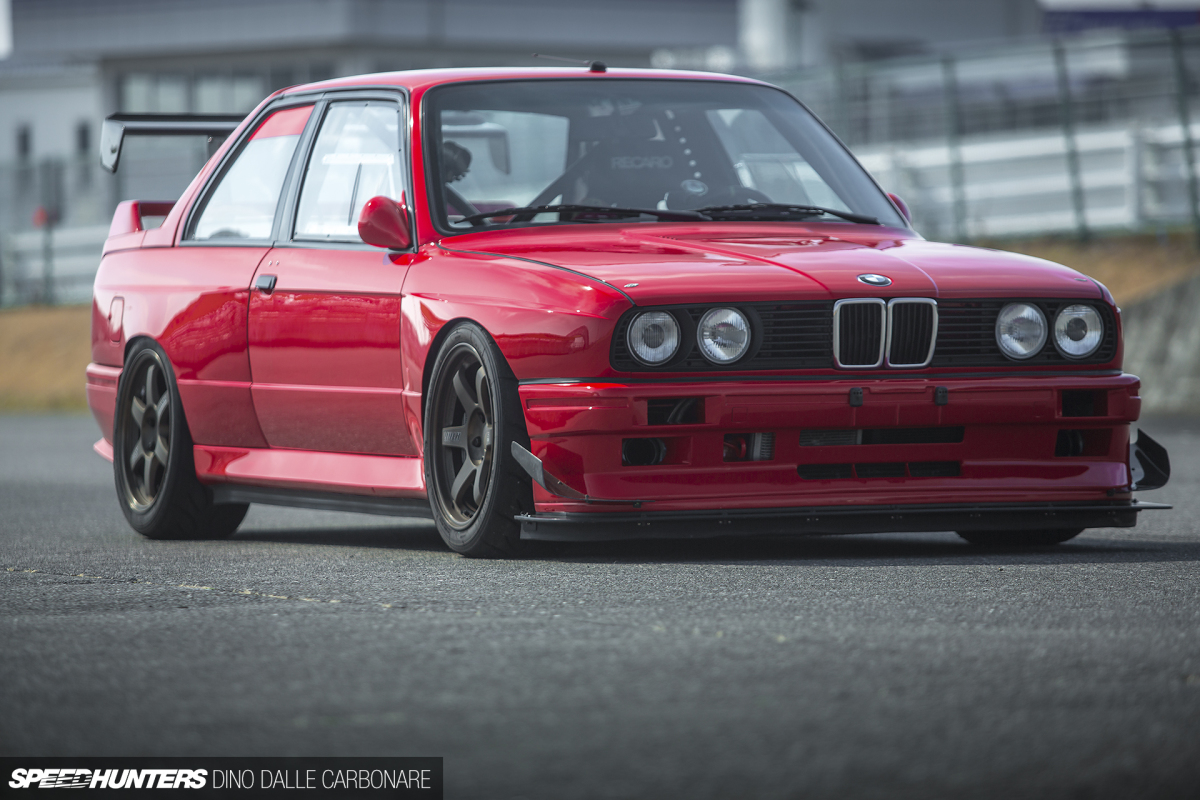 Add a brutally functional stance like Yoshihara-san has and it really becomes hard to argue that performing modifications on a sought after performance classic like the E30 M3 is sacrilegious.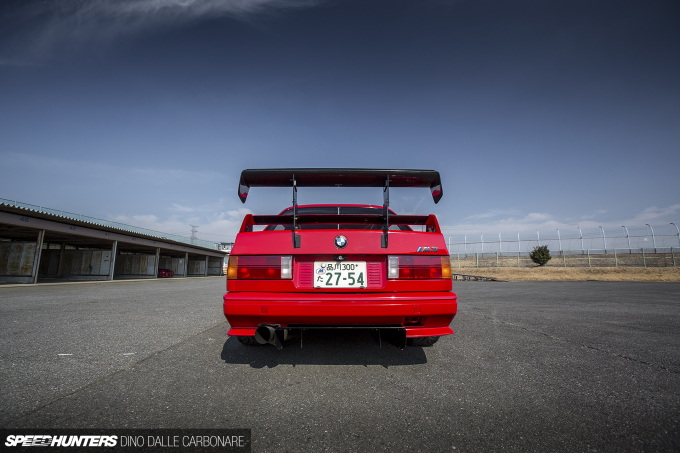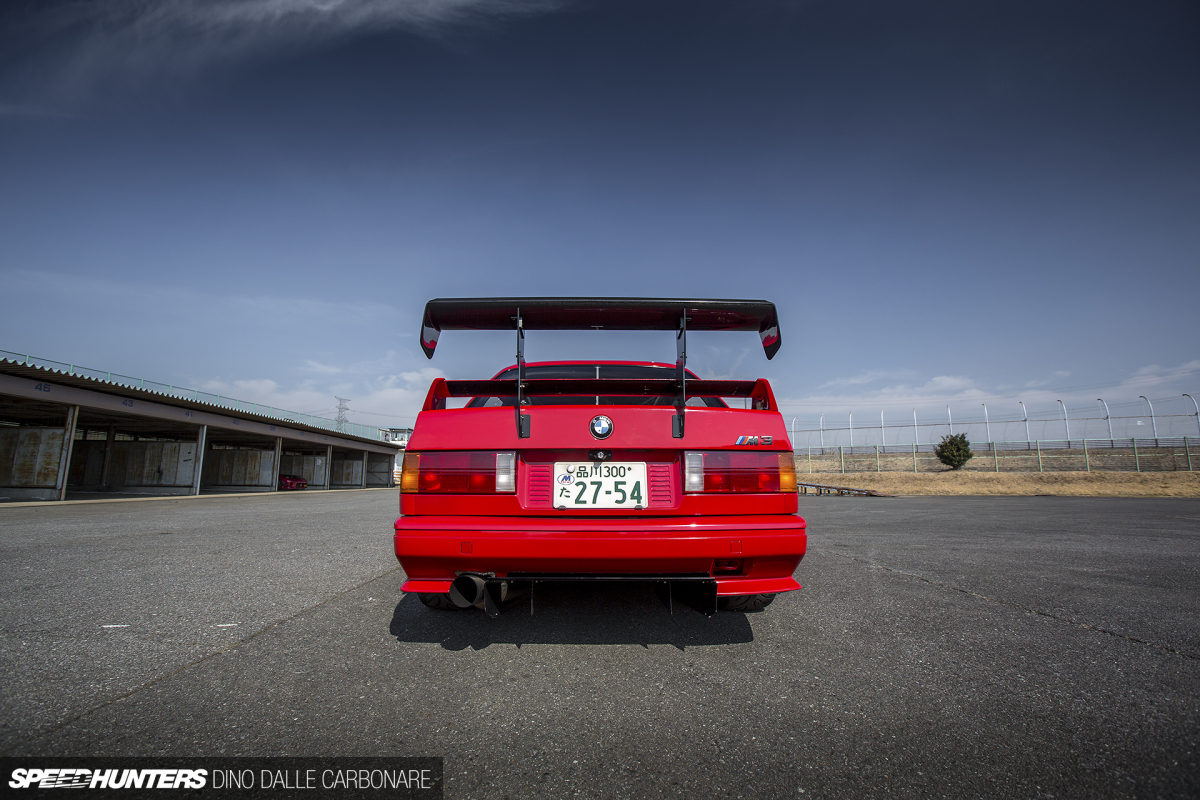 Inspiration was drawn from the E30s that raced in the DTM during the E30's heyday, keeping most of the body stock-looking and concentrating on slashing as much weight as possible.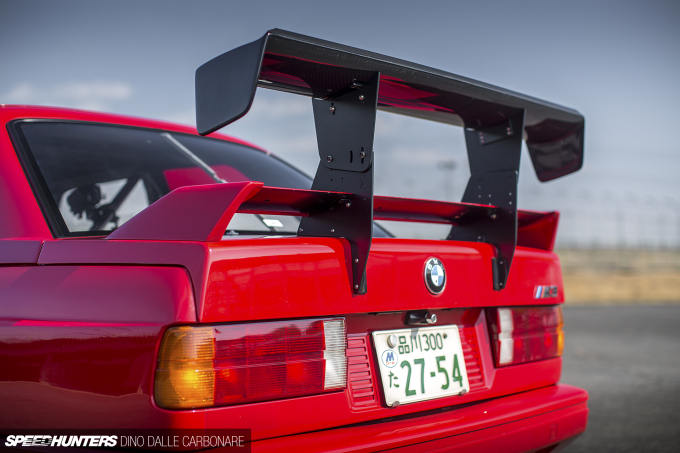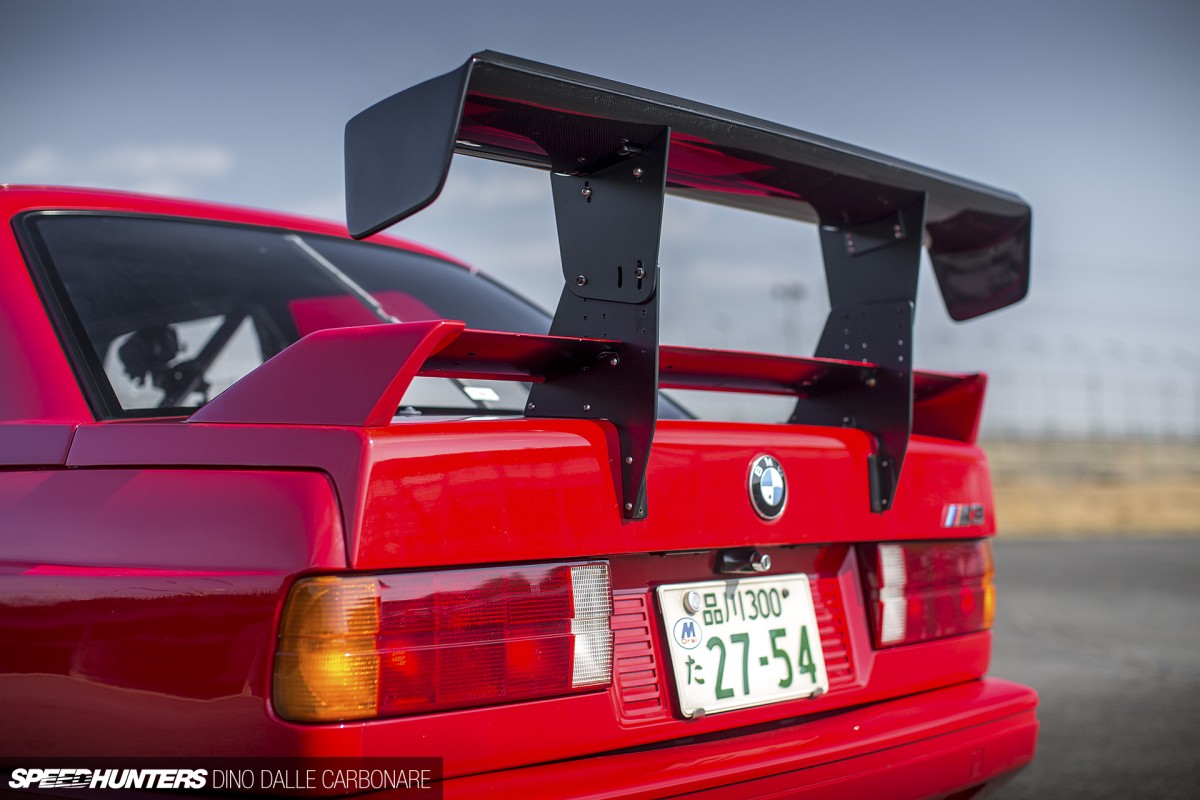 But when the time came to address the rear end, the extended wing that Deutsche Tourenwagen Meisterschraft M3s ran on their stock boot spoilers was just not going to cut it. This is Japan after all – the land of the GT wing!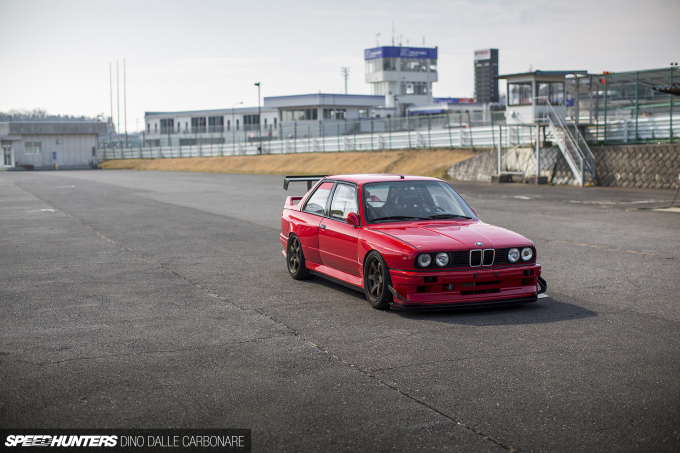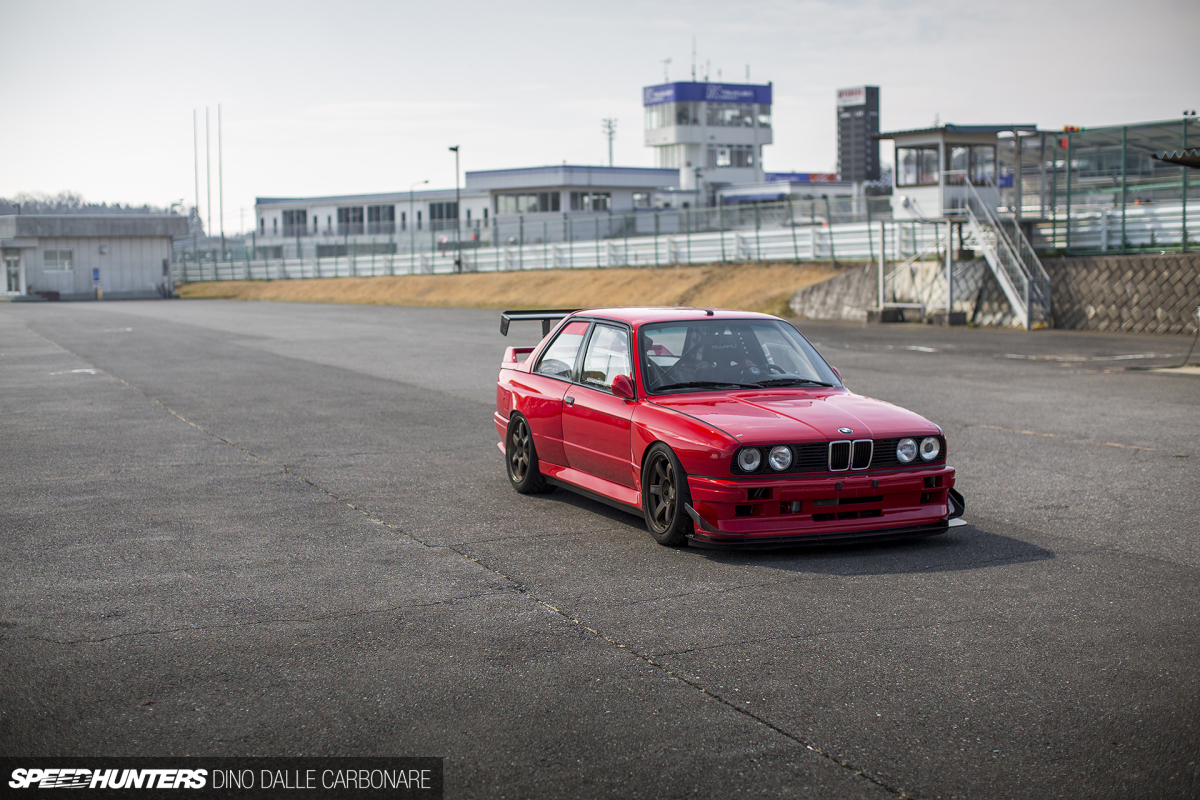 Looks-wise, there is a lot this M3 brings to the table, so it would be an absolute pity if you lifted the lightweight FRP hood and found a stock engine under there…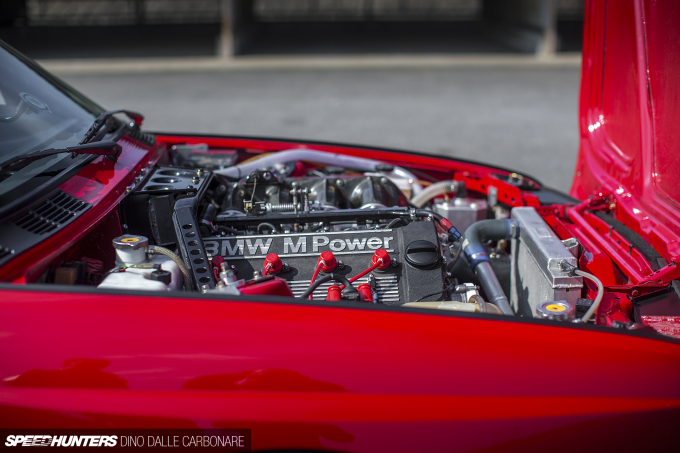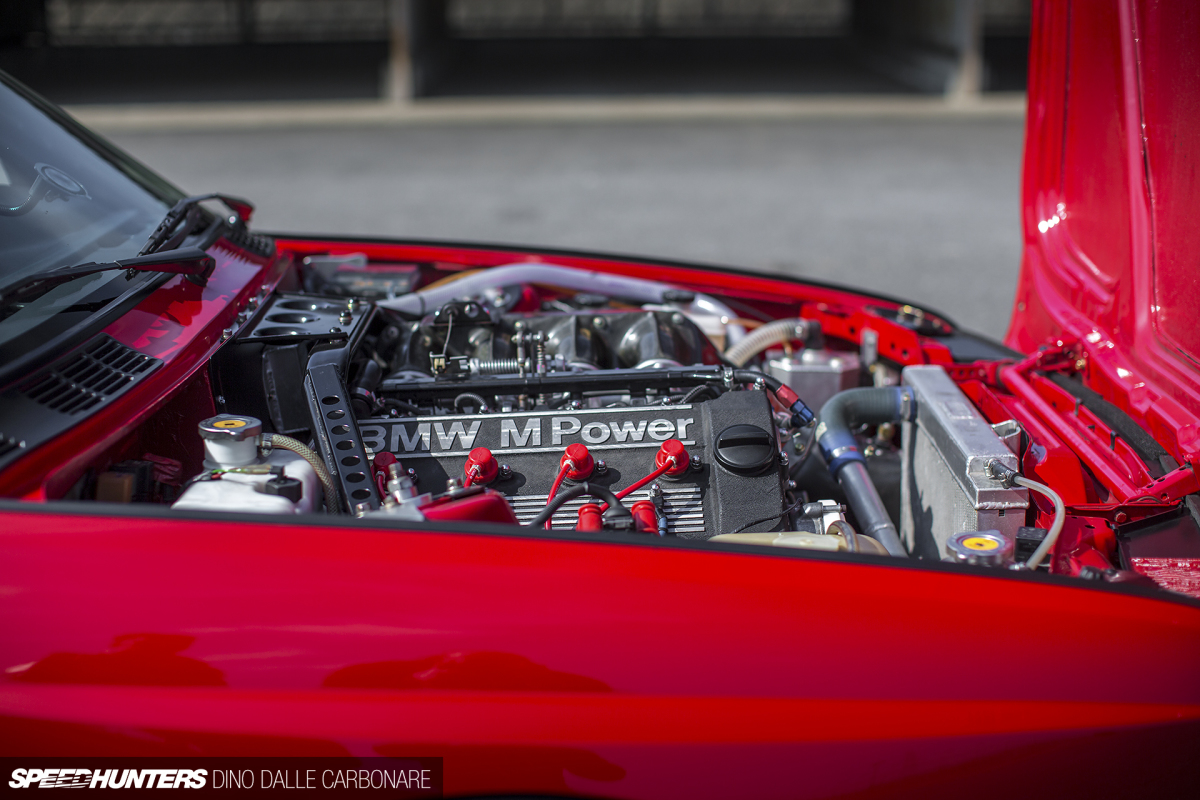 That's definitely not the case though. Yoshihara-san had given even more attention to this aspect of the build, so get ready as the list of mods is quite long!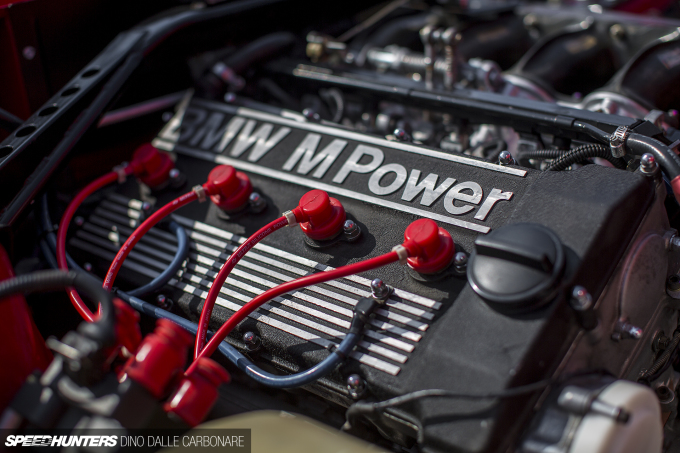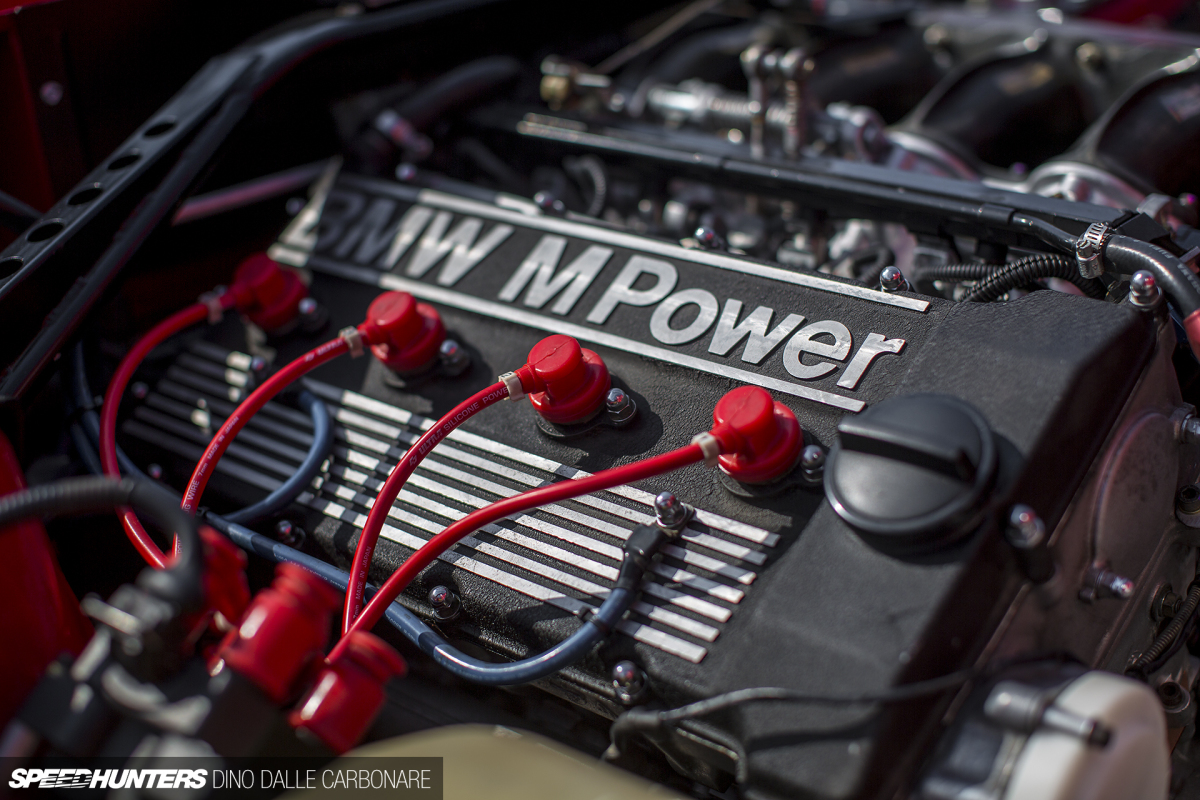 Unlike many Japanese tuning shops that simply modify from parts catalogues, J Craft is more of a motorsports outfit, and therefore has a well-equipped engineering department. This means the staff are able to design, machine and test their own parts, and that includes a lot of stuff that went into this particular engine. First of all they sourced an BMW Motorsport block, which was then bored and honed, and fitted out with a J Craft original 2.7L stroker crankshaft, H-section connecting rods and Omega oversized pistons. Meanwhile, the cylinder head was ported and polished and fitted with Motorsport valves and springs, and J Craft 316-degree cams on both the intake and exhaust sides.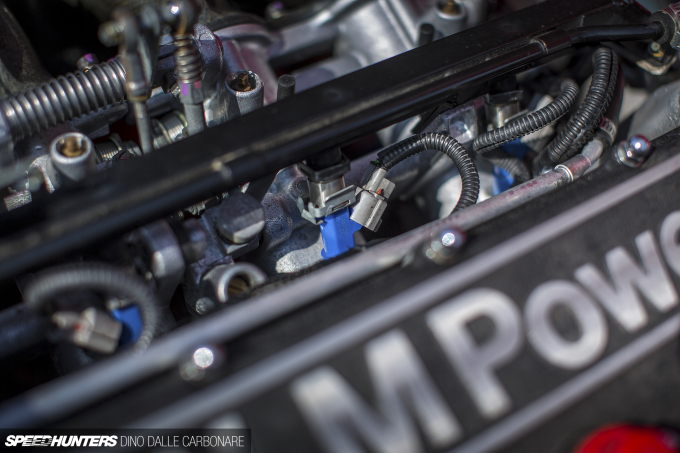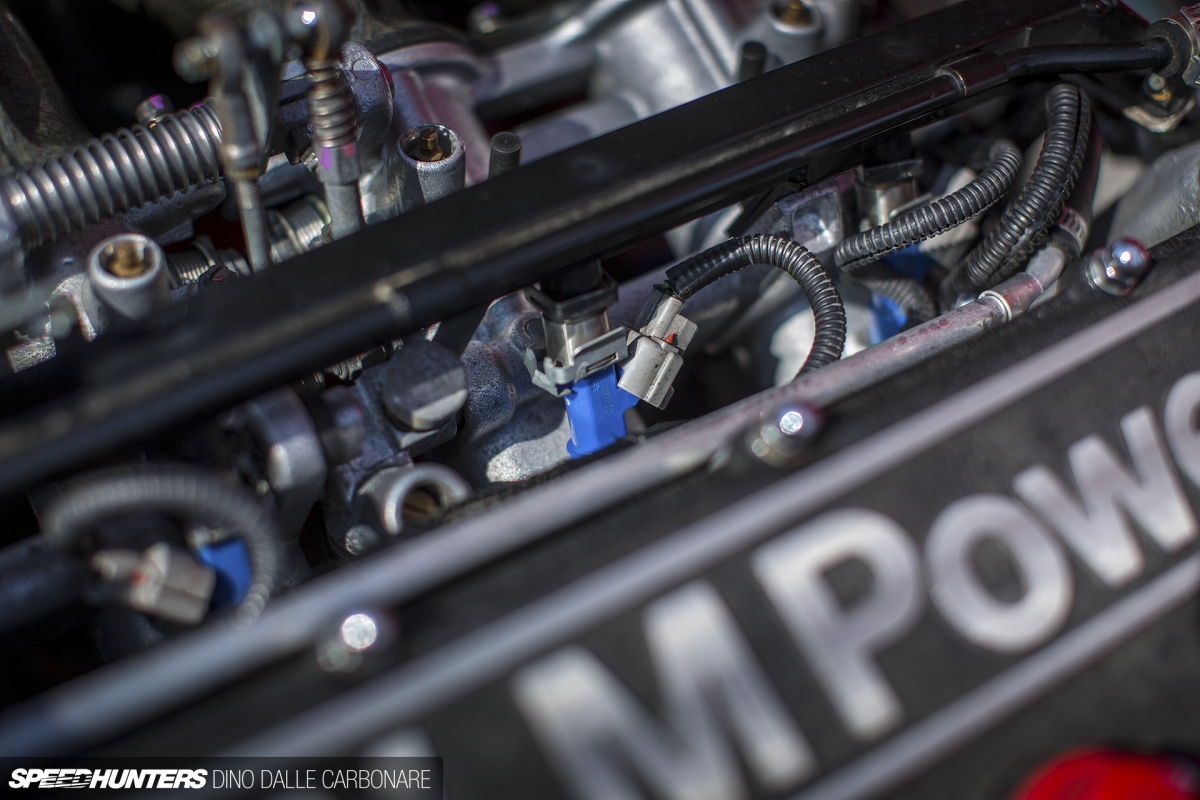 There are so many other cool details too, like the special and study ladder frame that J Craft machined to provide even more bottom end strength. Fuelling is handled by a custom-wired MoTeC engine management system, controlling a set of new-generation Denso injectors.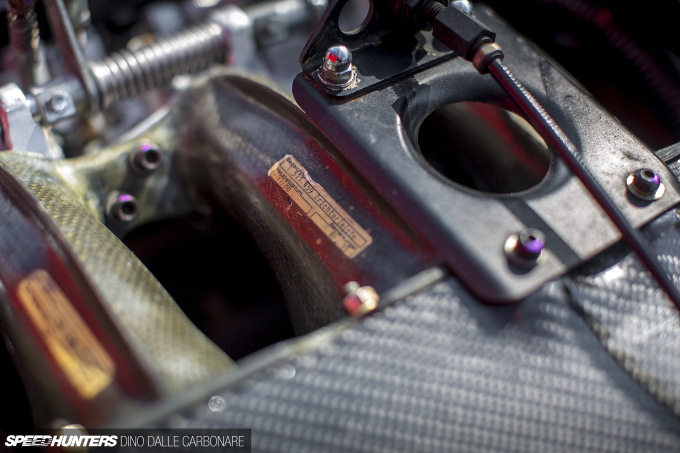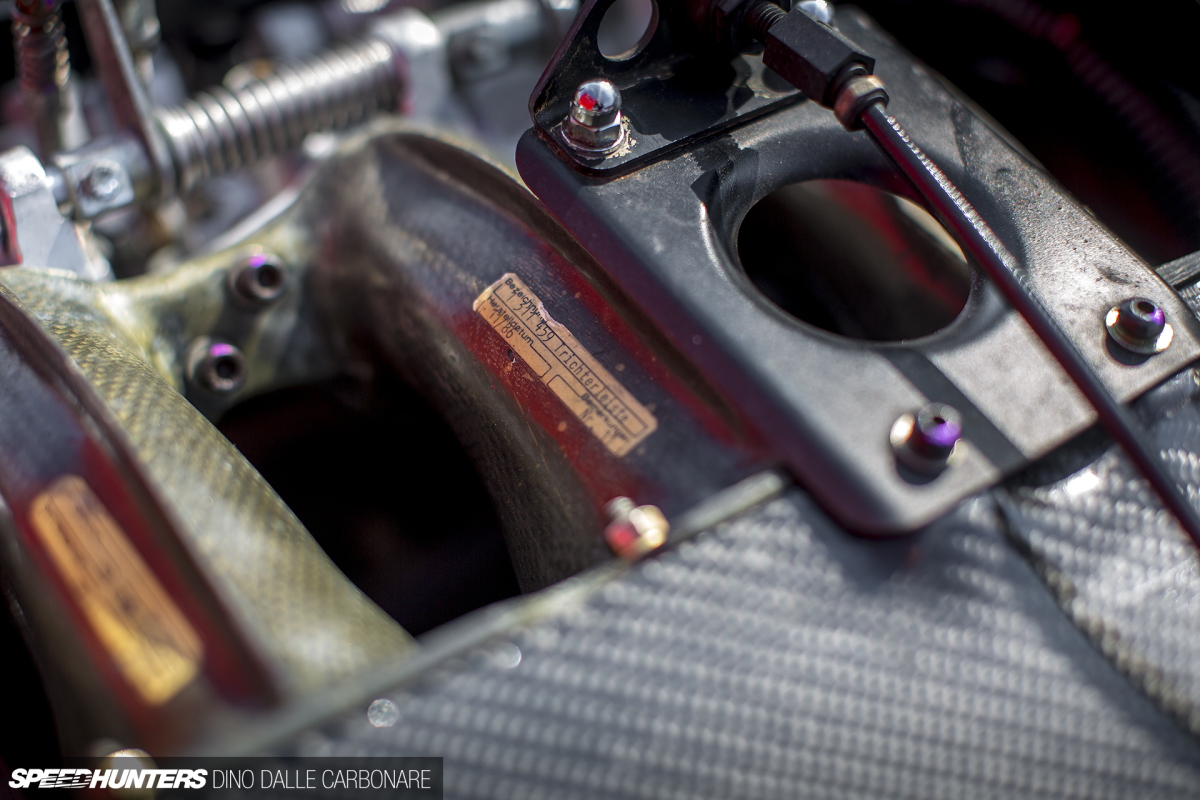 Yoshihara-san managed to source an authentic BMW Motorsport Group A carbon induction box, which supplies the four individual throttle bodies with an equal amount of air. It still has its original certification numbers on each of the runners, which is a really neat touch.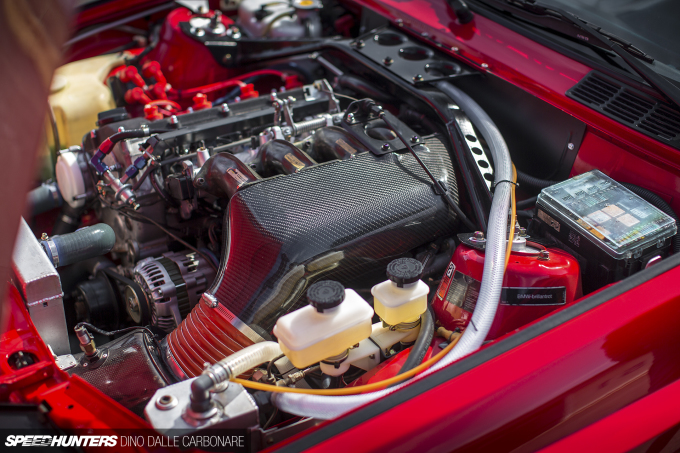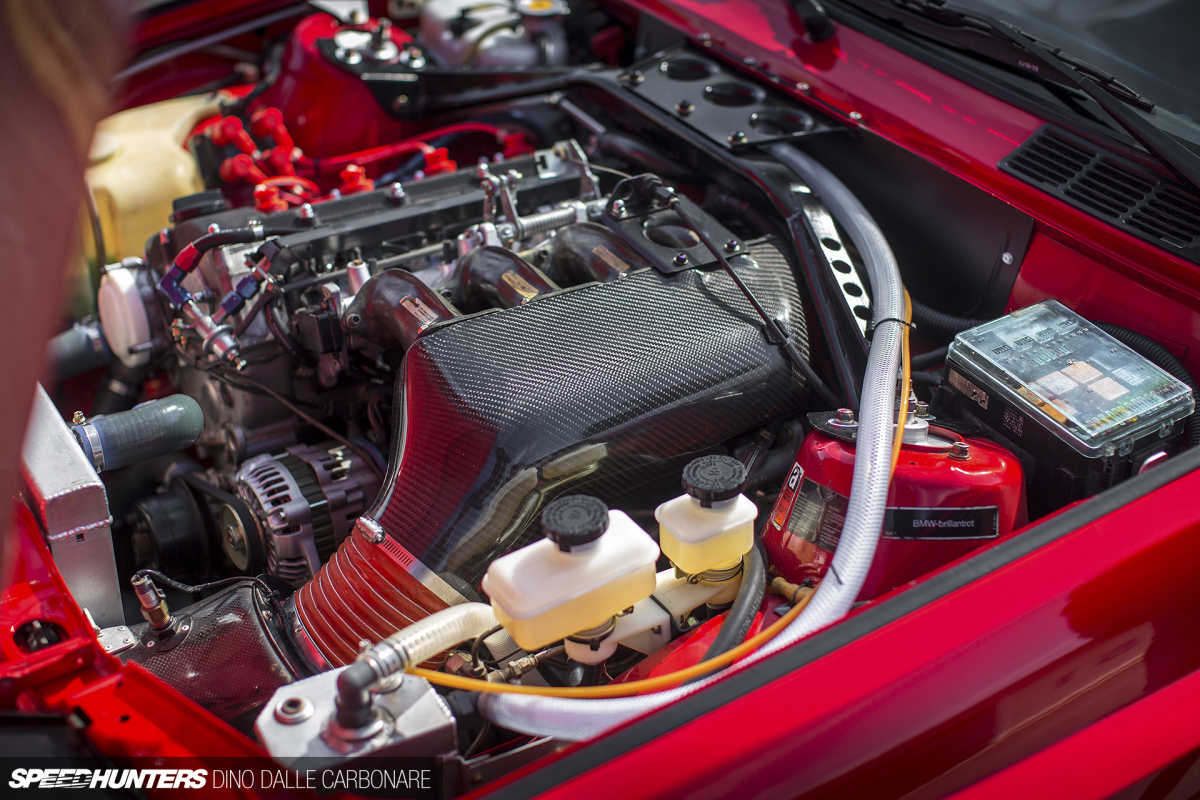 The box looks very impressive sitting in the simple yet well appointed and very tidy engine bay.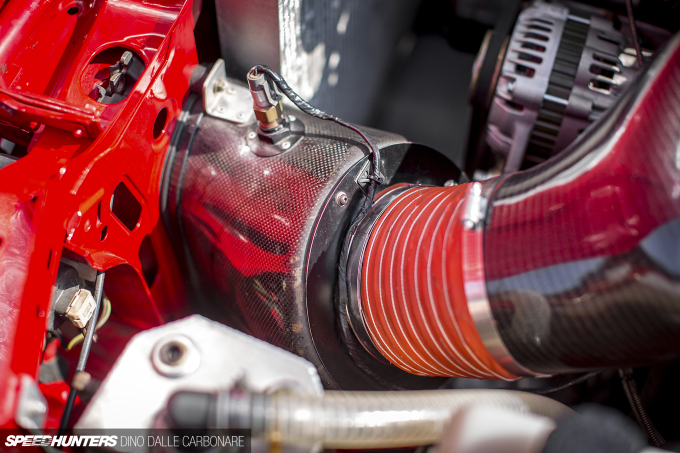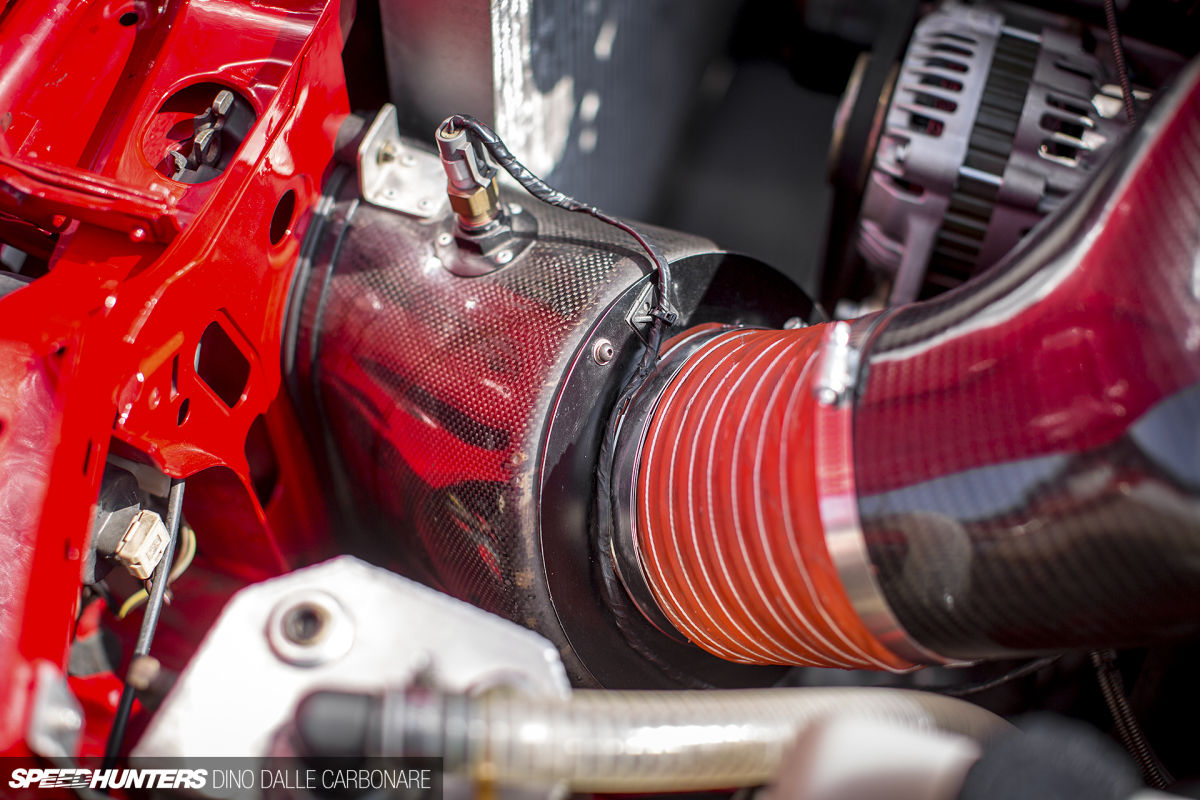 Yoshihara-san further worked on the intake by connecting the Group A box to a secondary carbon scoop that directs air from the M3's grille for a ram-air effect once the car is travelling at speed.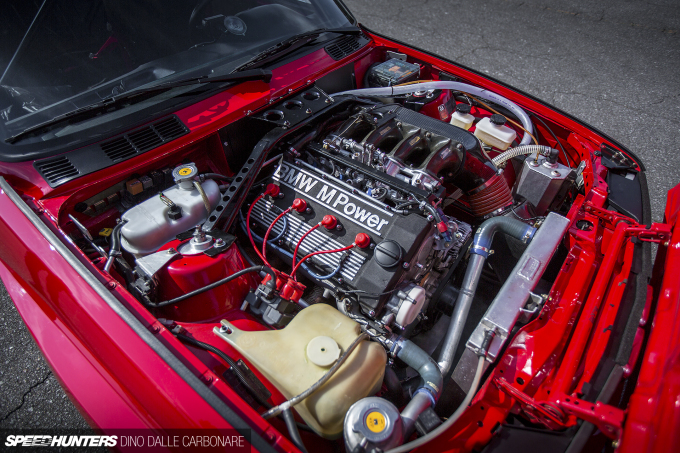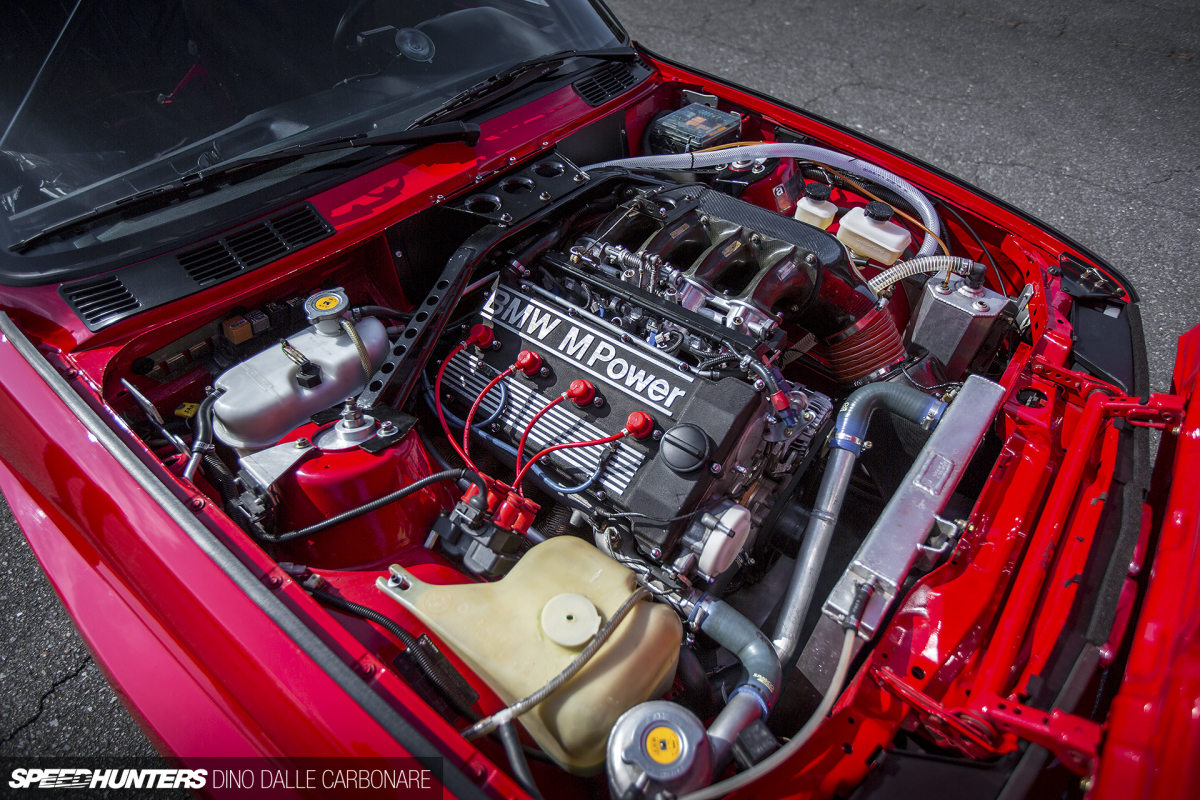 Not that you see it due to the engine's factory-tilted position, but the exhaust side runs a J Craft stainless steel manifold connecting up to a barely-silenced and definitely not catalysed titanium exhaust system that was custom-fabricated for the project. The sound is amazing.
Even slowly driving around, you know the lumpy idle means business!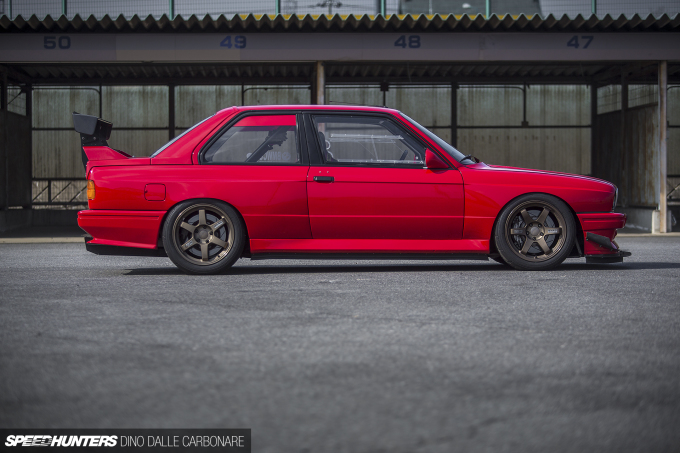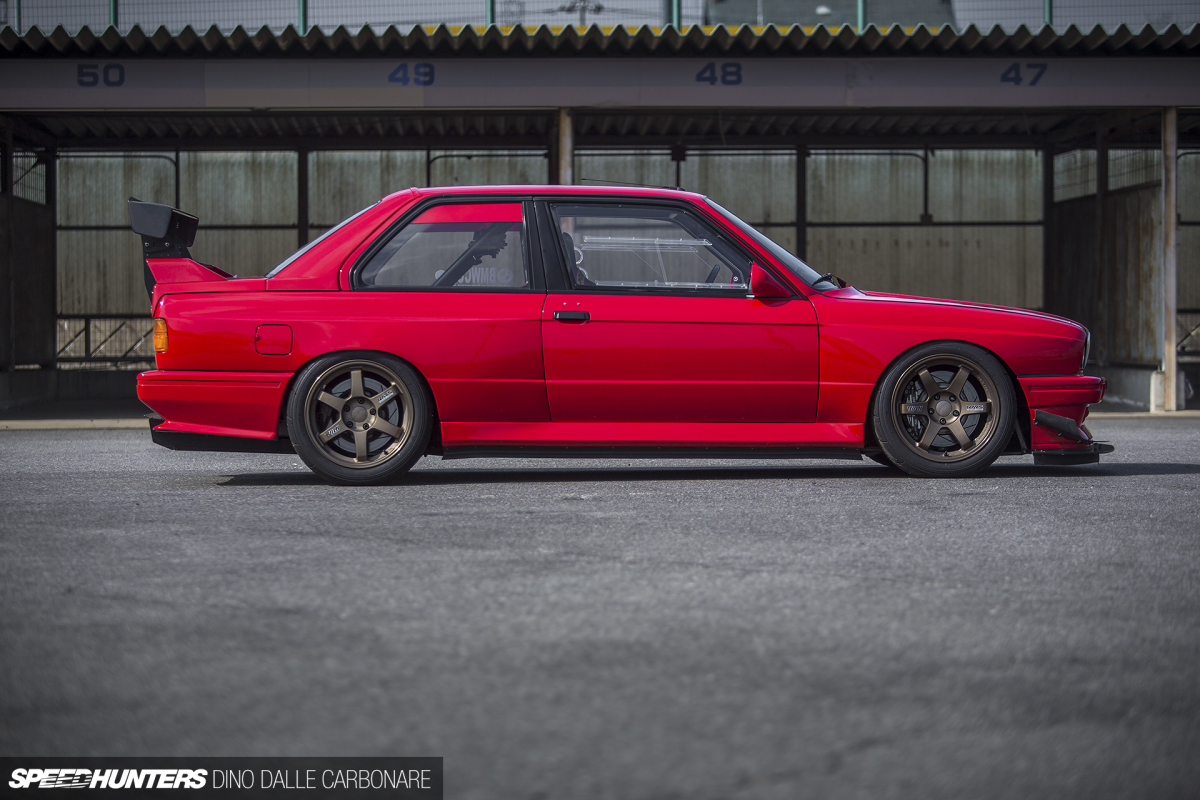 It all combines to make a very healthy 310ps with a punchy 314Nm of torque on call in the mid-range. For a car that hits the scales at 1020kg, that is serious performance potential; much of the potency coming from the fact that Yoshihara-san is able to shift gears almost instantaneously through a 6-speed Quaife sequential transmission.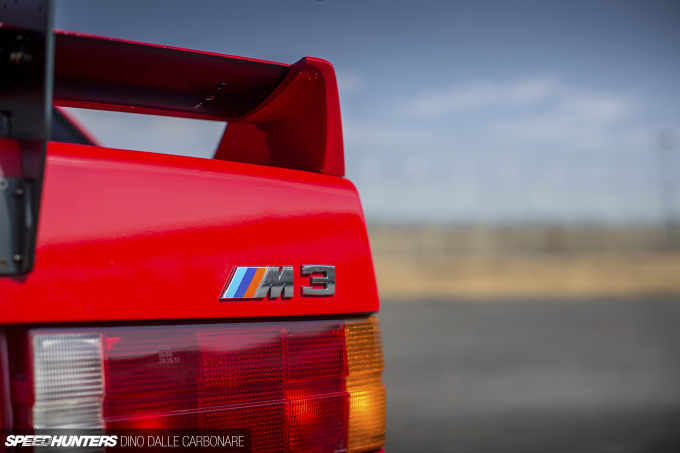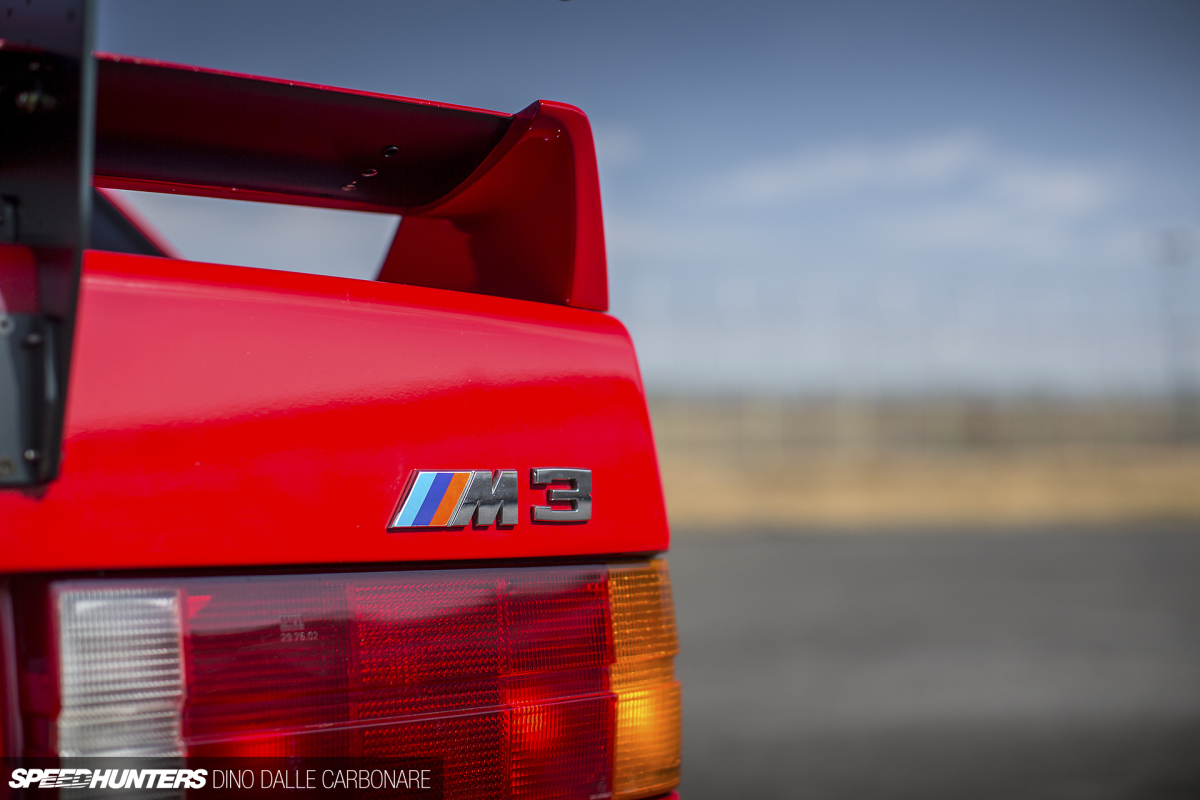 So yes, this isn't exactly a regular M3.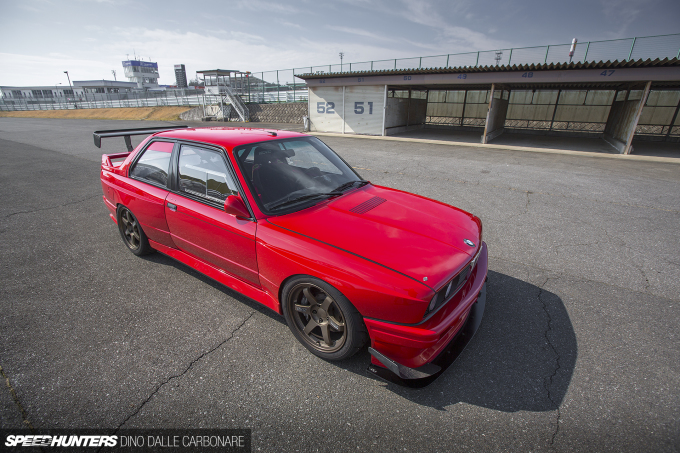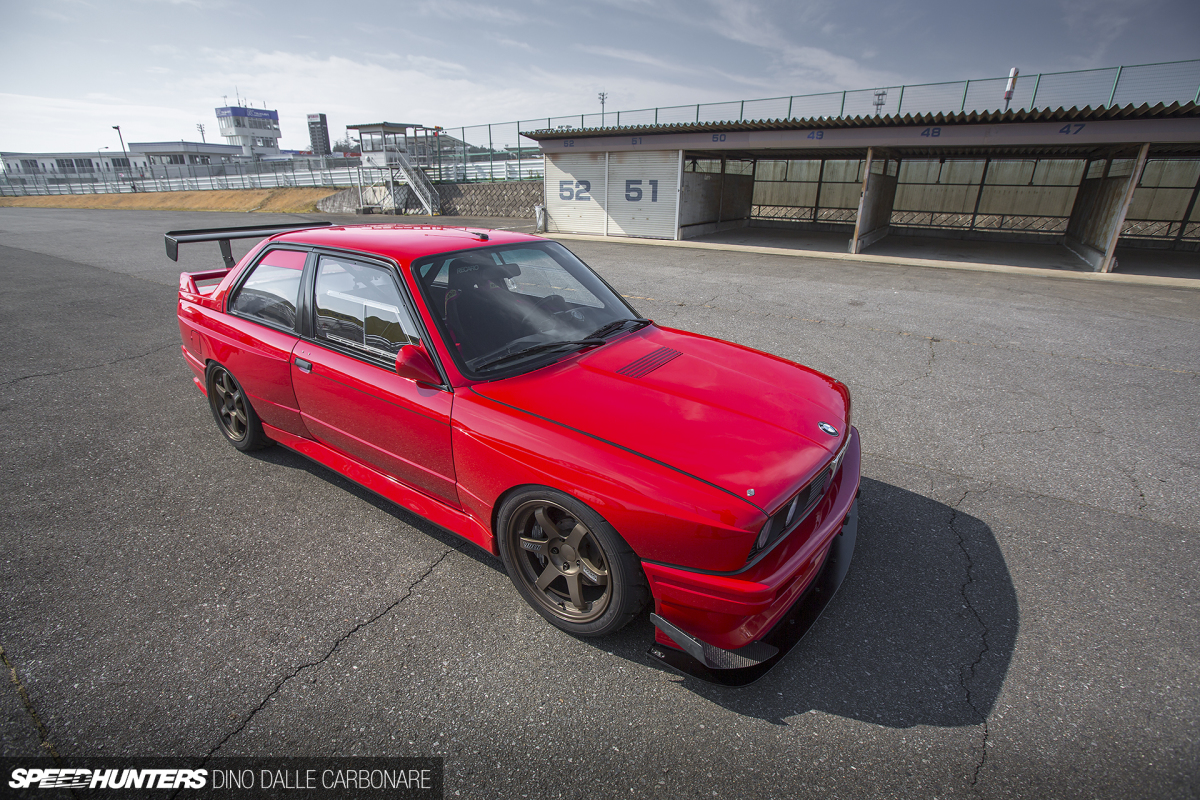 But you know there is more awesomeness hidden away in the cabin…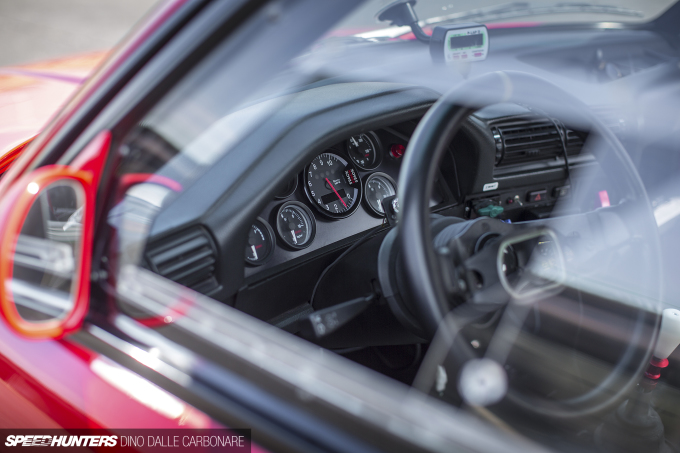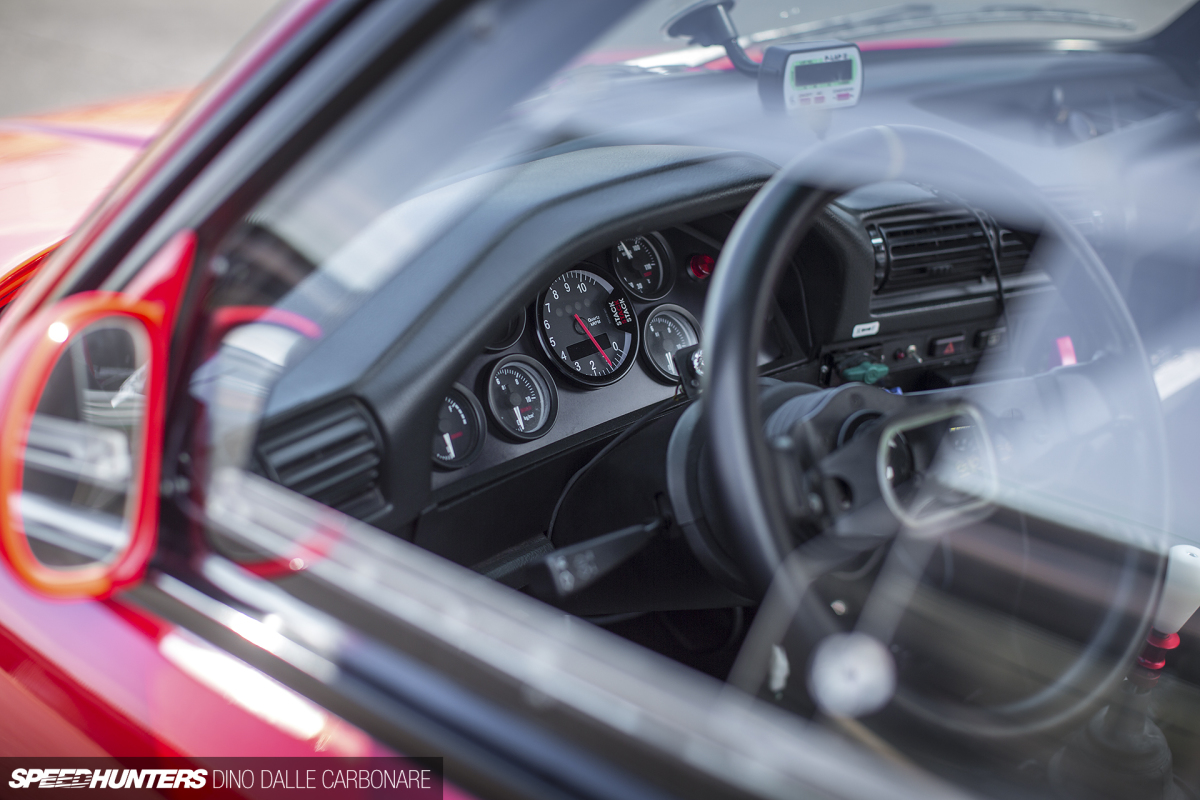 Something you quickly see when you poke your nose through the little opening on the Lexan driver's side slide window.
Operative Word: Fun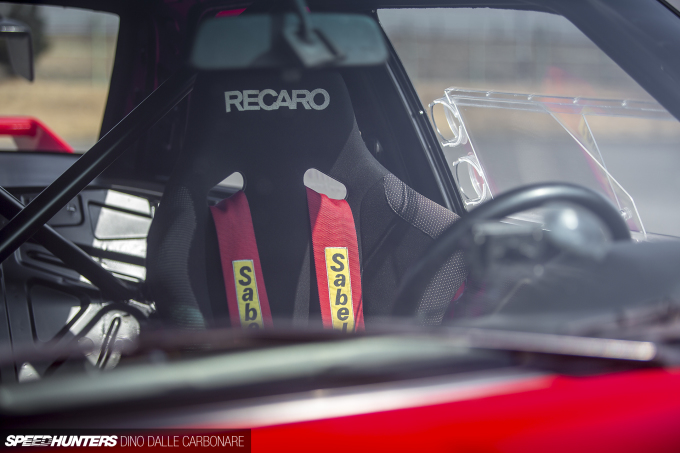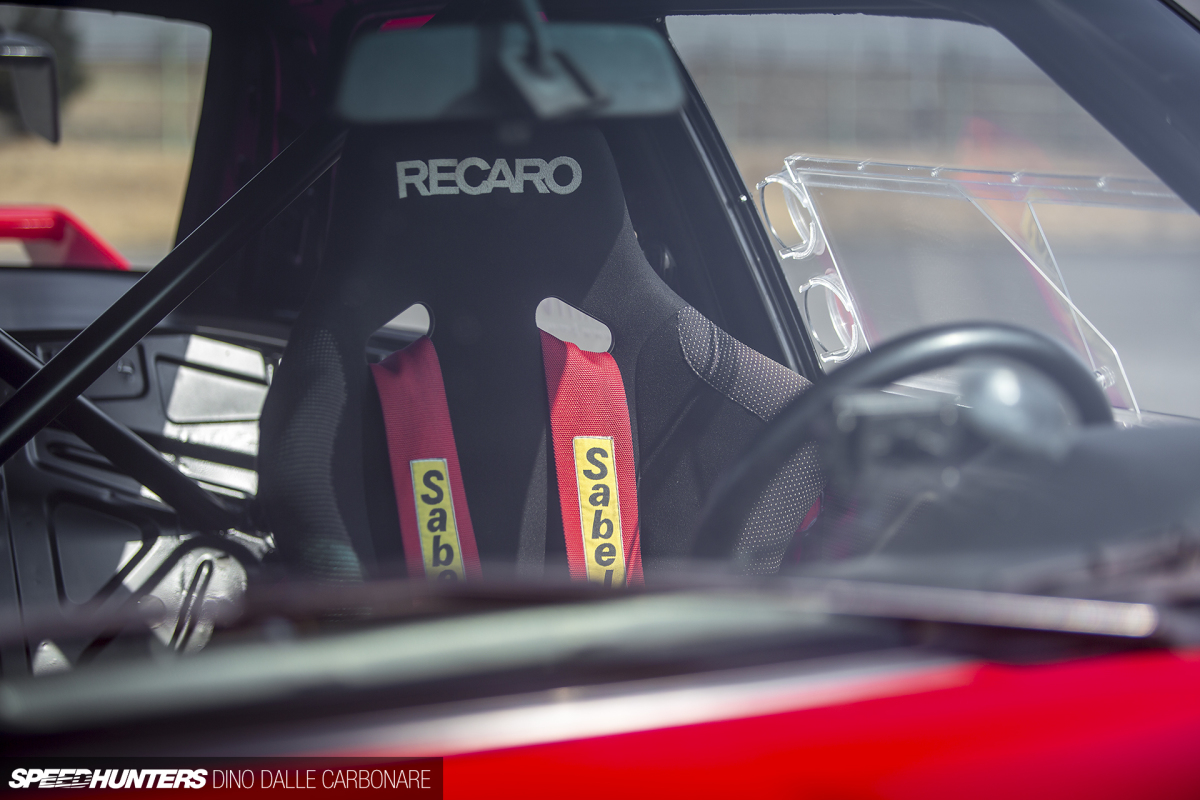 With this being a car built primarily for fun, there is only one seat – a Recaro SPG equipped with Sabelt 4-point harnesses. This tells you all you need to know about Yoshihara-san's M3; passengers need not apply.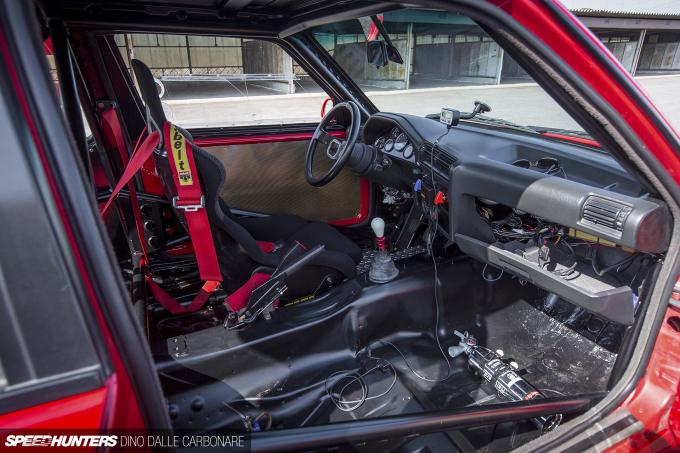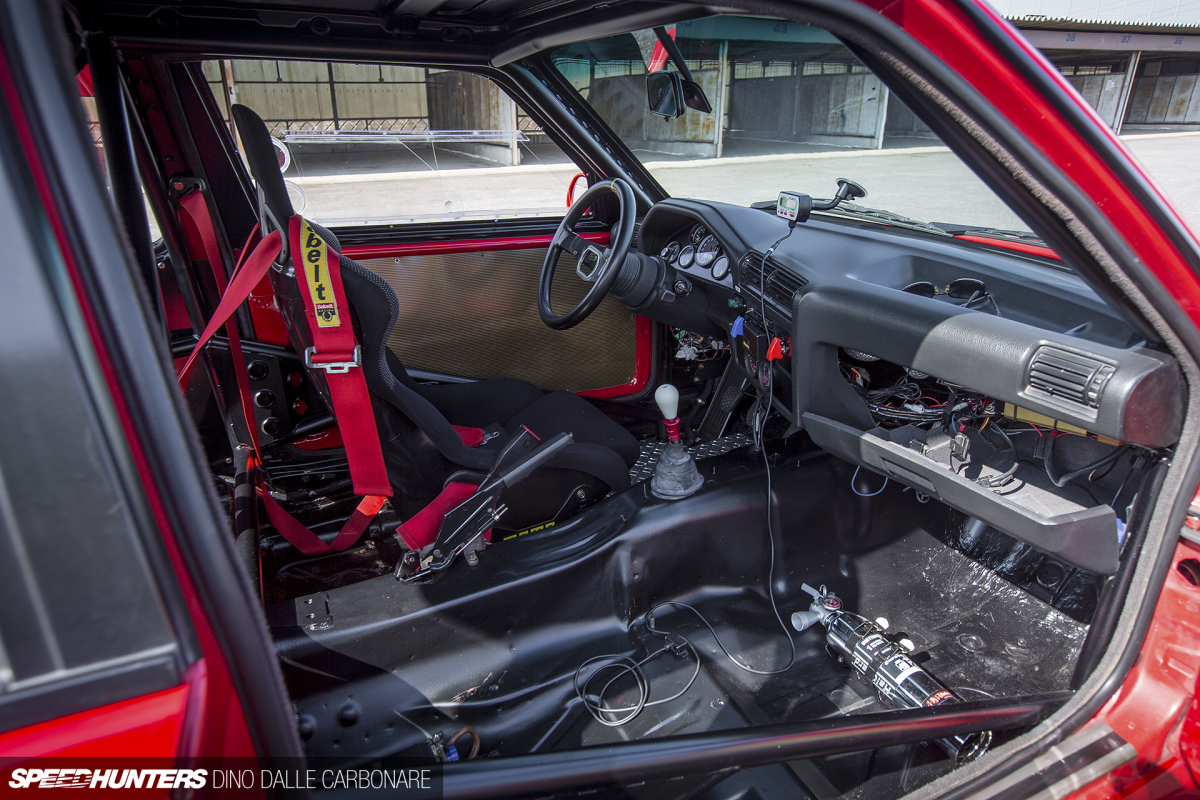 Seeing as the ageing E30 chassis was lacking a tad in the torsional rigidity department, Yoshihara killed two birds with one stone and fitted a not so intrusive custom chrome-moly, welded-in rollcage.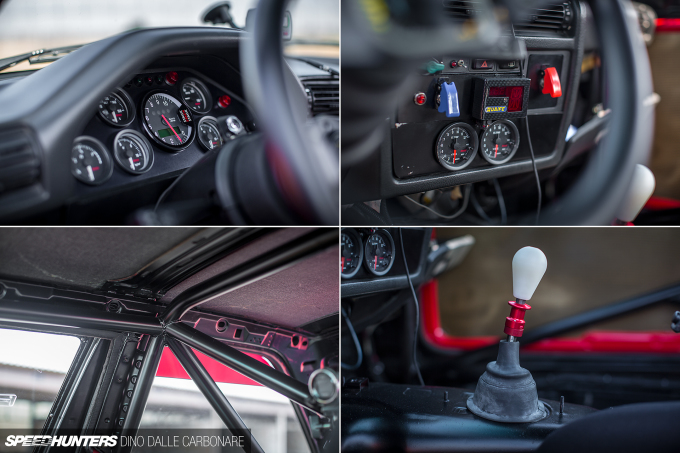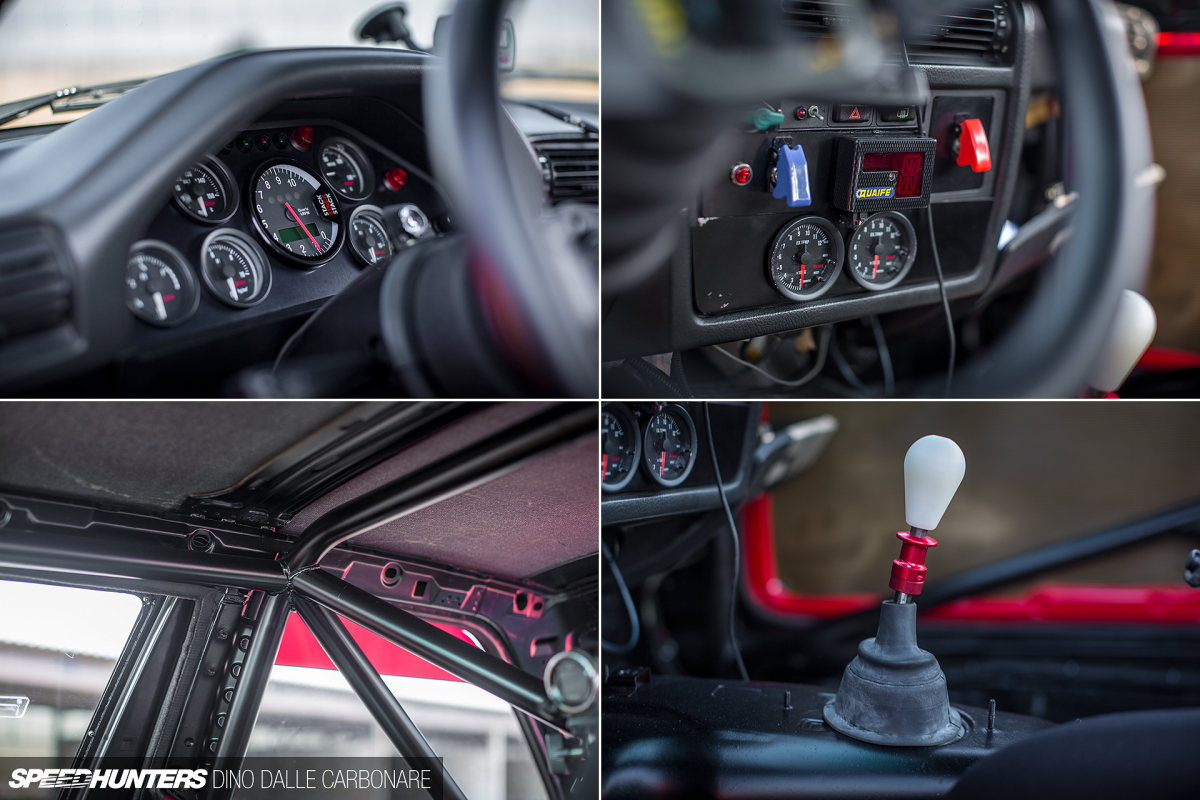 The factory dashboard remains, but the stock instrumentation has given way to a large Stack tachometer with a variety of Omori meters around it. The center console houses a few switches for the electrical system as well as for the transmission cooler, but the centerpiece has to be the Quaife digital gear indicator.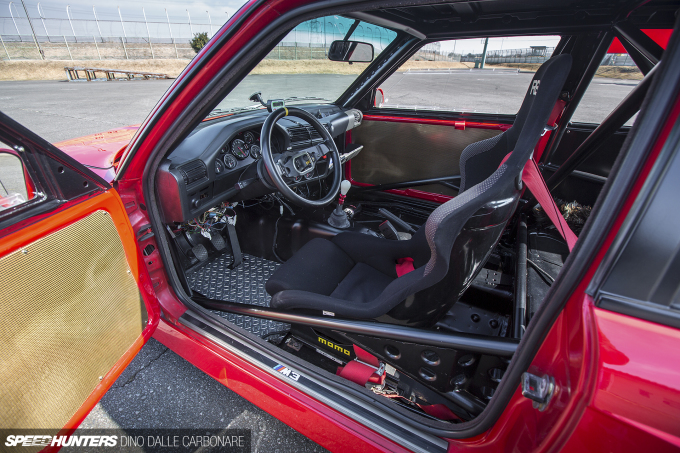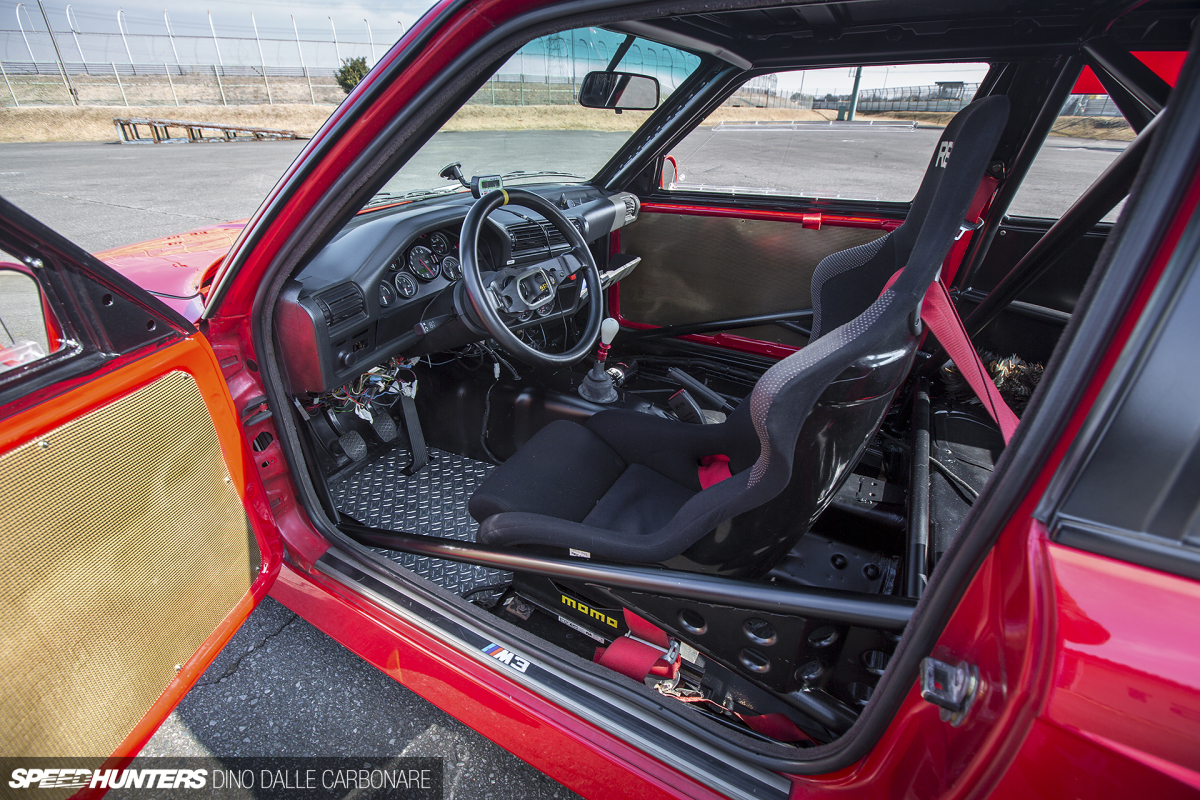 Admittedly, the interior is still one area that needs some work. With so much custom wiring having gone into getting every thing to work just right, there is a lot of tidying up that needs to happen underneath the dash itself. Not that anyone would really notice mind you; with so many trick parts and custom bits adorning the interior, this small shortcoming is easy to miss.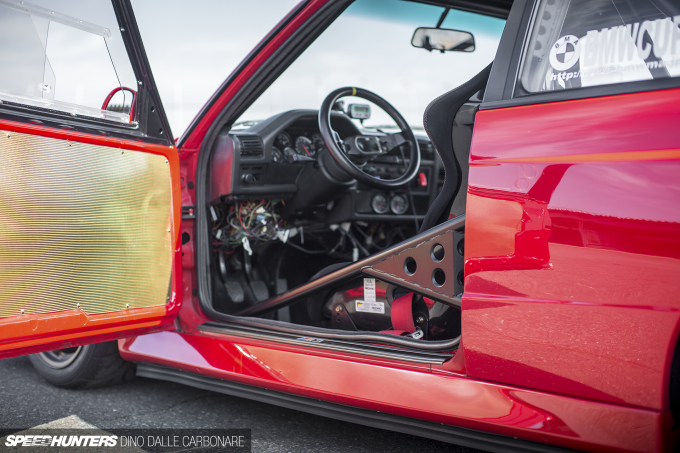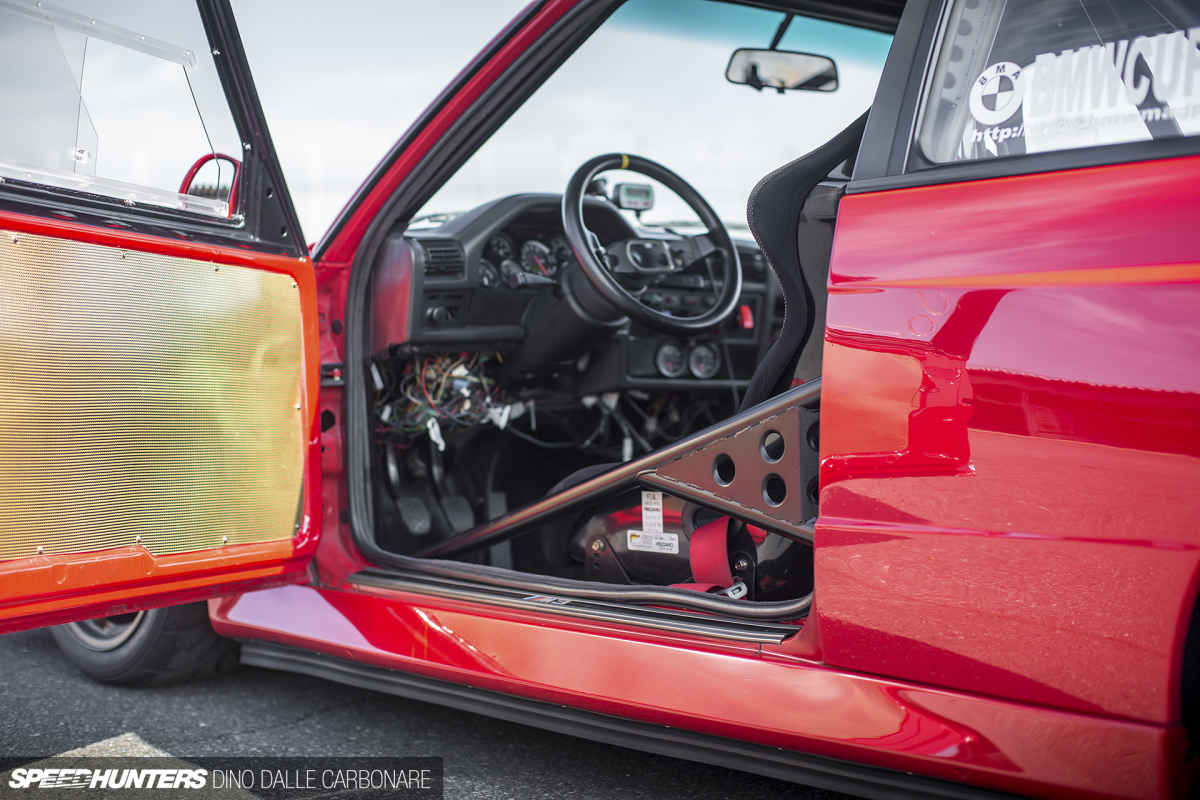 Here you get a good look at one of the carbon-Kevlar cards that are fixed onto the inside of the FRP doors, as well as the gusseting on the driver's side door cross-bar.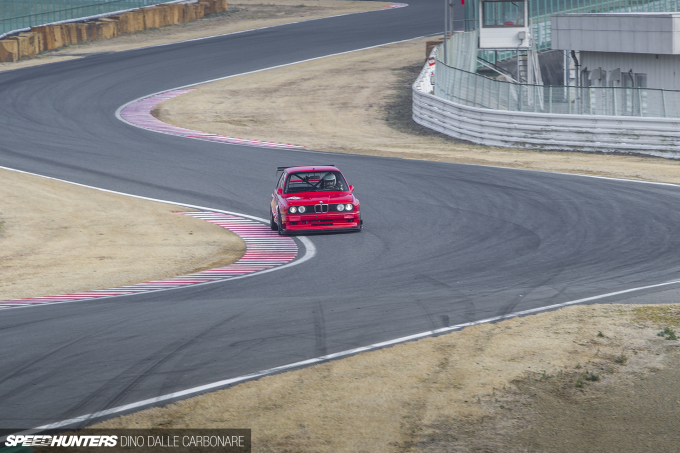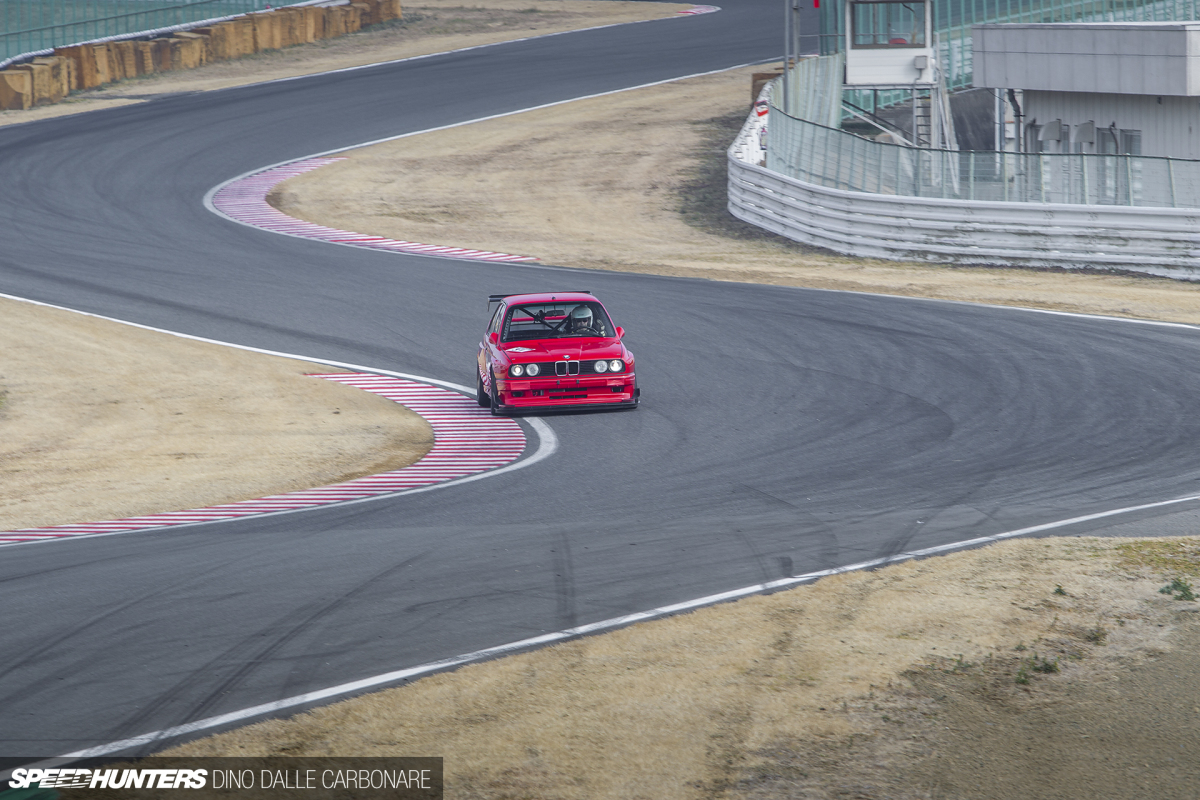 In building this car, Yoshihara-san has created a unique and collectable track machine. It's not an immaculate period-correct example, but rather a modded and honed machine built for only one specific job. Who is anyone to argue with that? As long as Yoshihara is enjoying his car in the way he sees fit, purists can go and get all upset elsewhere.
Dino Dalle Carbonare
Instagram: speedhunters_dino
dino@speedhunters.com