Recent Additions
It's been a little bit over 12 months since I acquired my 2015 Ford Mustang EcoBoost daily driver, and I realize that I'm long overdue for a project car update on this thing.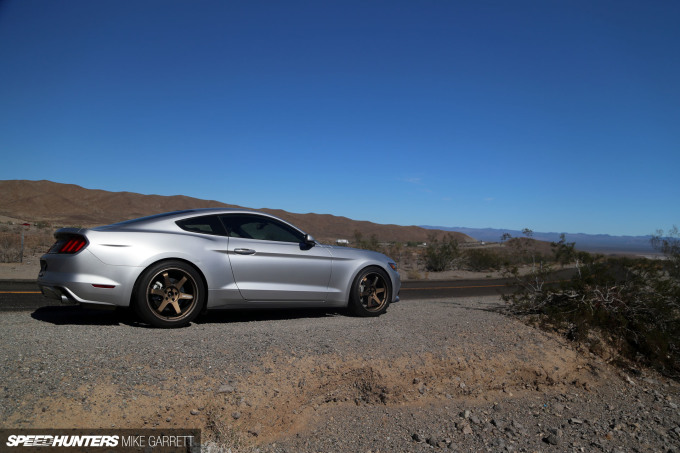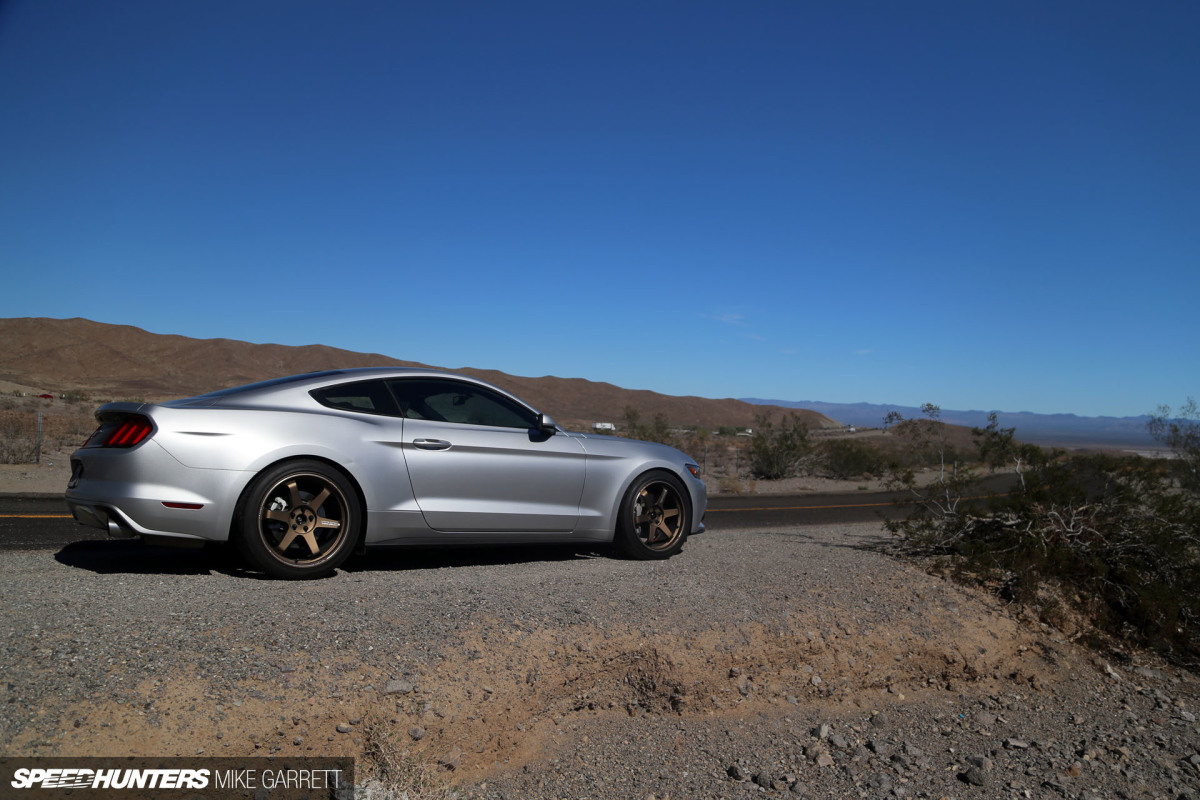 So with that said, I wanted to go ahead and talk about a couple of recent modifications I've made to the car, and also share some of my more general observations, experiences and impressions after one year and just over 12,000 miles of ownership.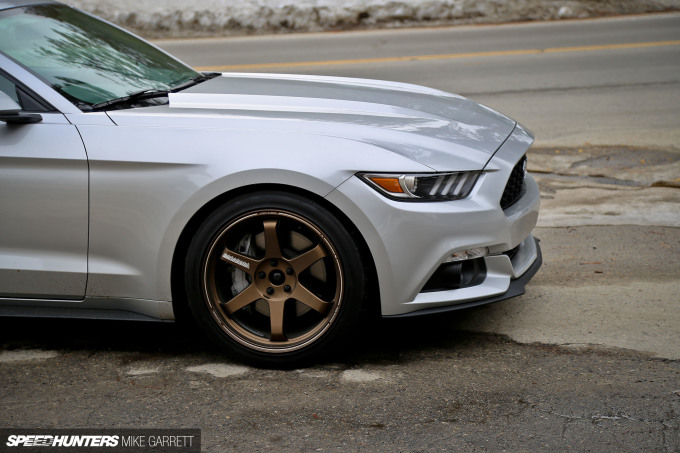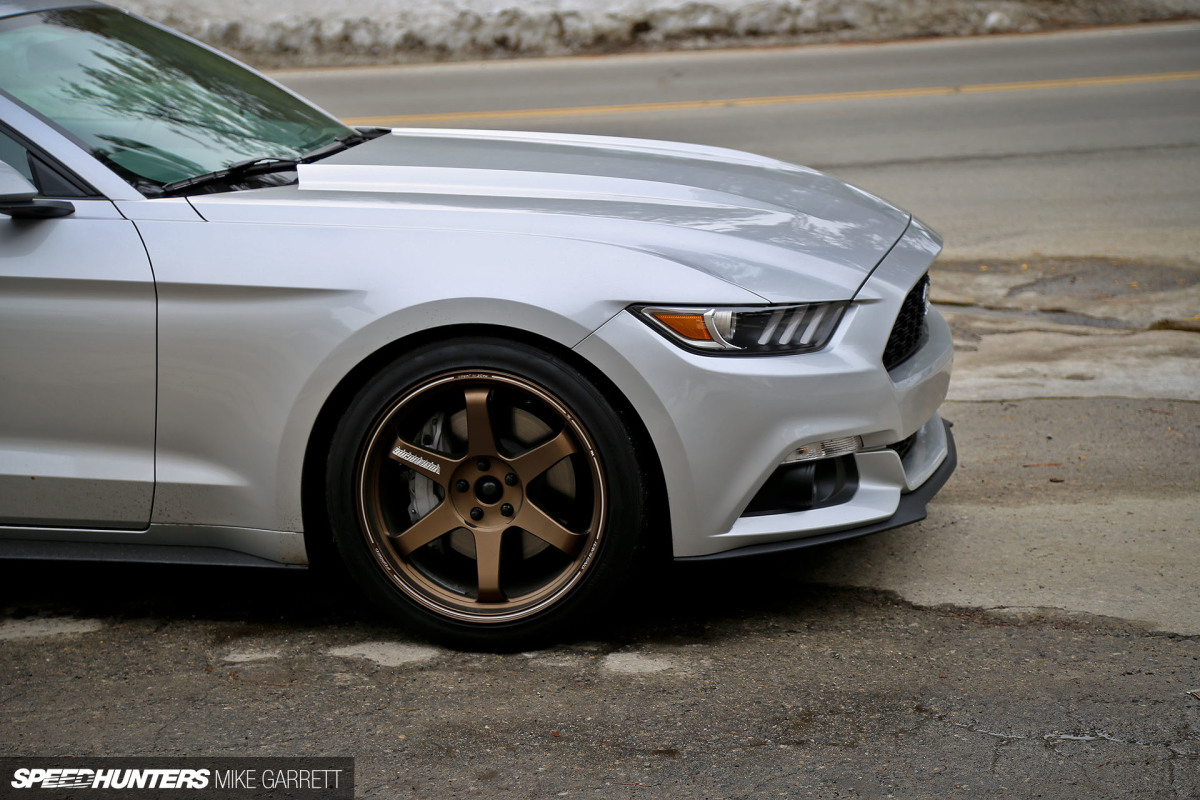 First things first, I've had a couple of parts sitting in my garage for way too long, so this past weekend I finally made time to get them fitted. And it felt great to be wrenching on the Mustang again, even if they were only relatively basic upgrades.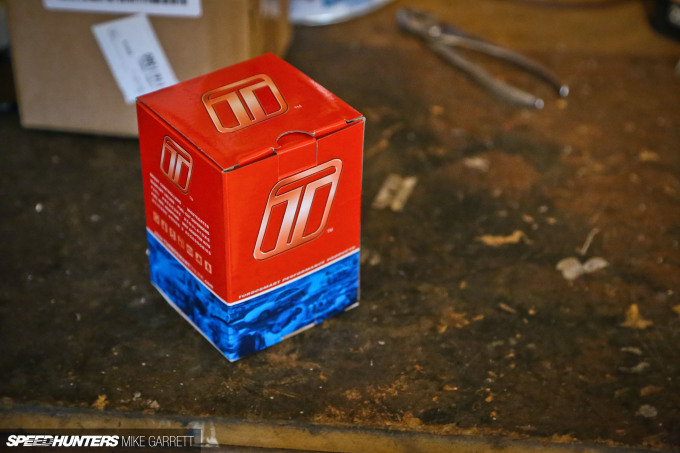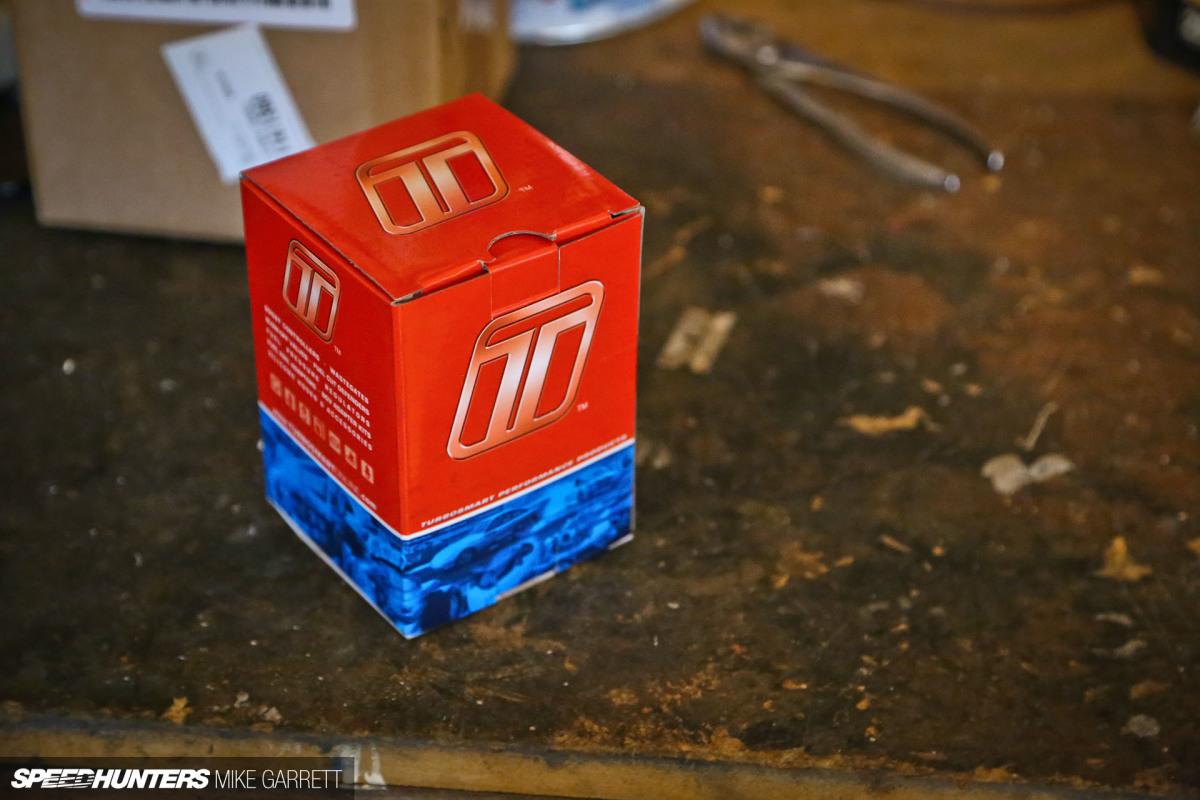 The first modification happened under the hood, where I fitted one of Turbosmart's Dual-Power Kompact Shortie Mustang blow-off valve kits, as developed right here in the USA.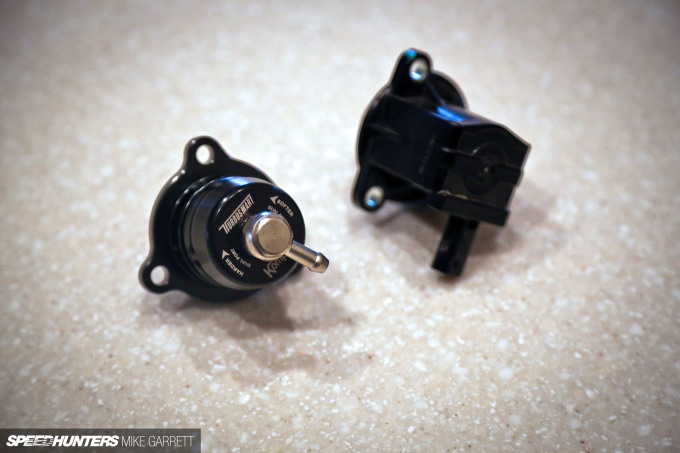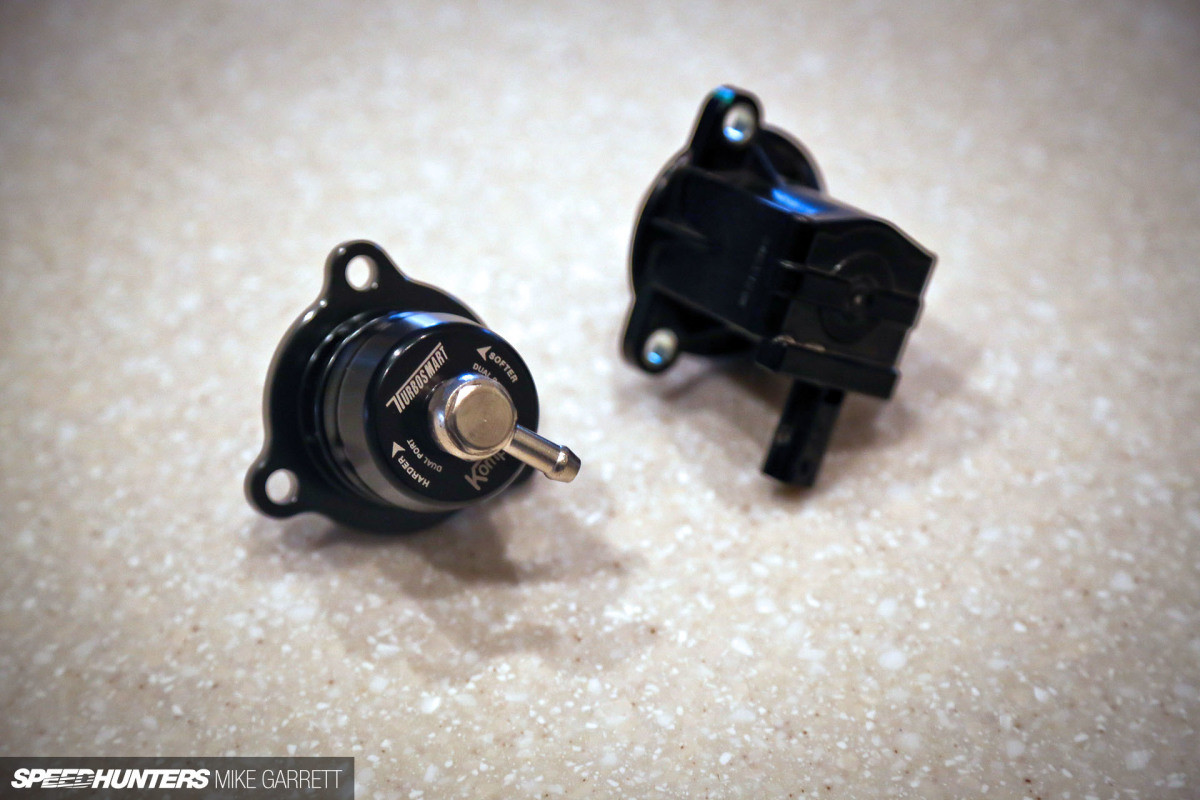 Here's a view of the aircraft grade alloy-bodied Turbosmart unit – the world's first aftermarket BOV offering for the EcoBoost Mustang when it released last March – next to the plastic OEM item. Even at face value the Kompact Shortie is a much more substantial piece than the factory BOV, but having a lightweight brass/aluminum 2-piece piston and a precision engineered spring, it can reliably handle plenty of boost, and of course give you that distinctive sound each time you release the throttle.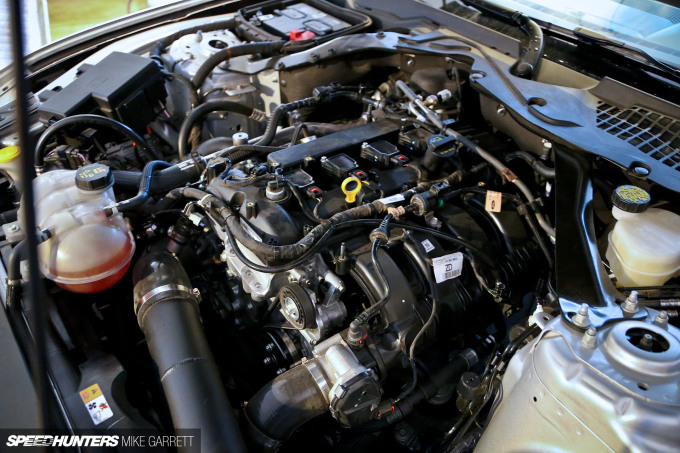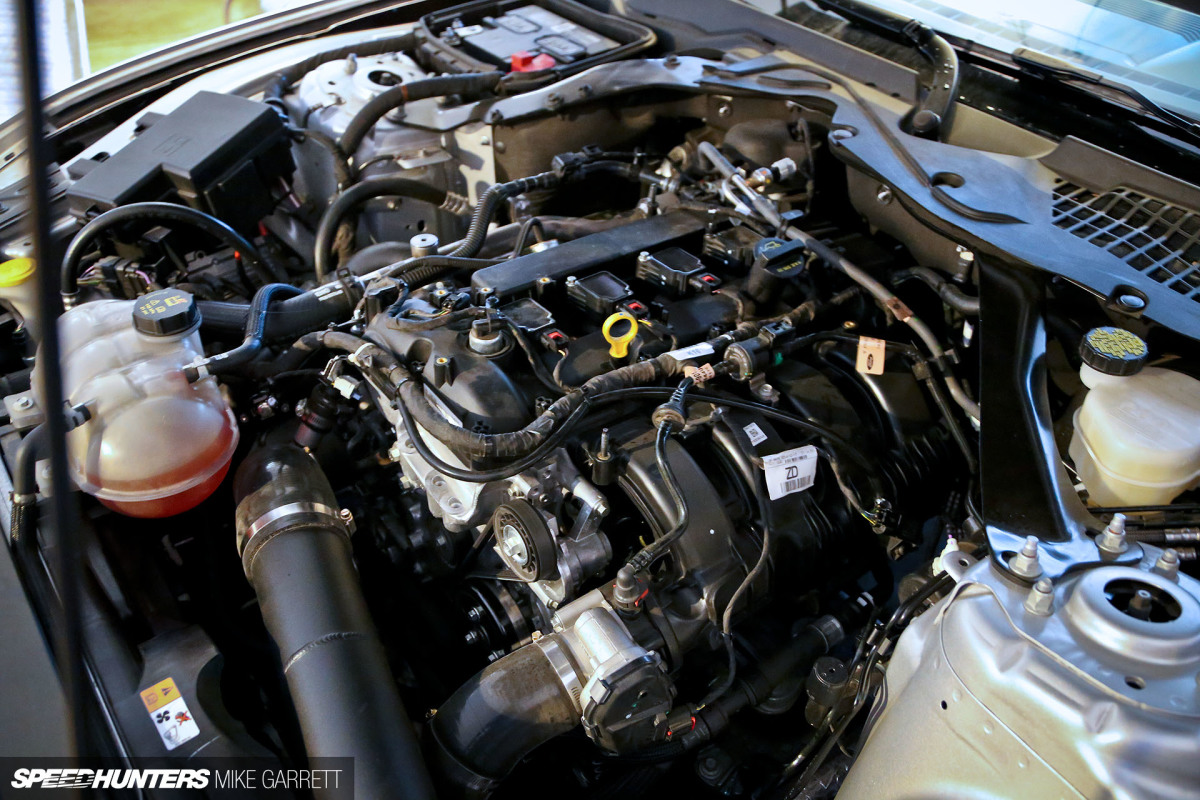 I'd never actually installed an aftermarket BOV before, but the process for the Turbosmart unit was quite easy with everything essentially plug and play. It took about an hour and a half to get it fitted, including plenty of pauses to make sure we were doing it right.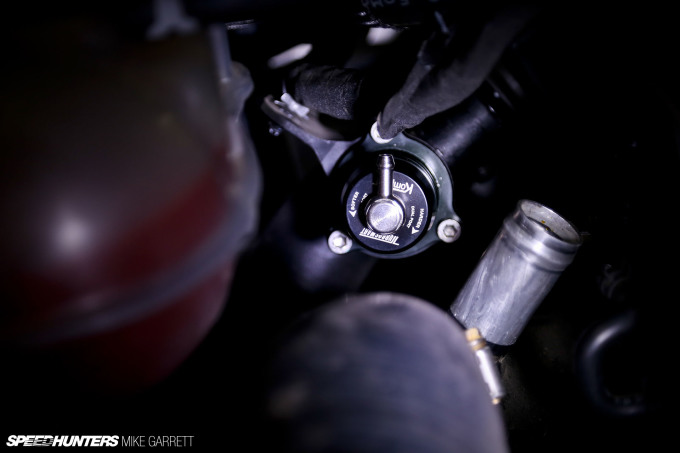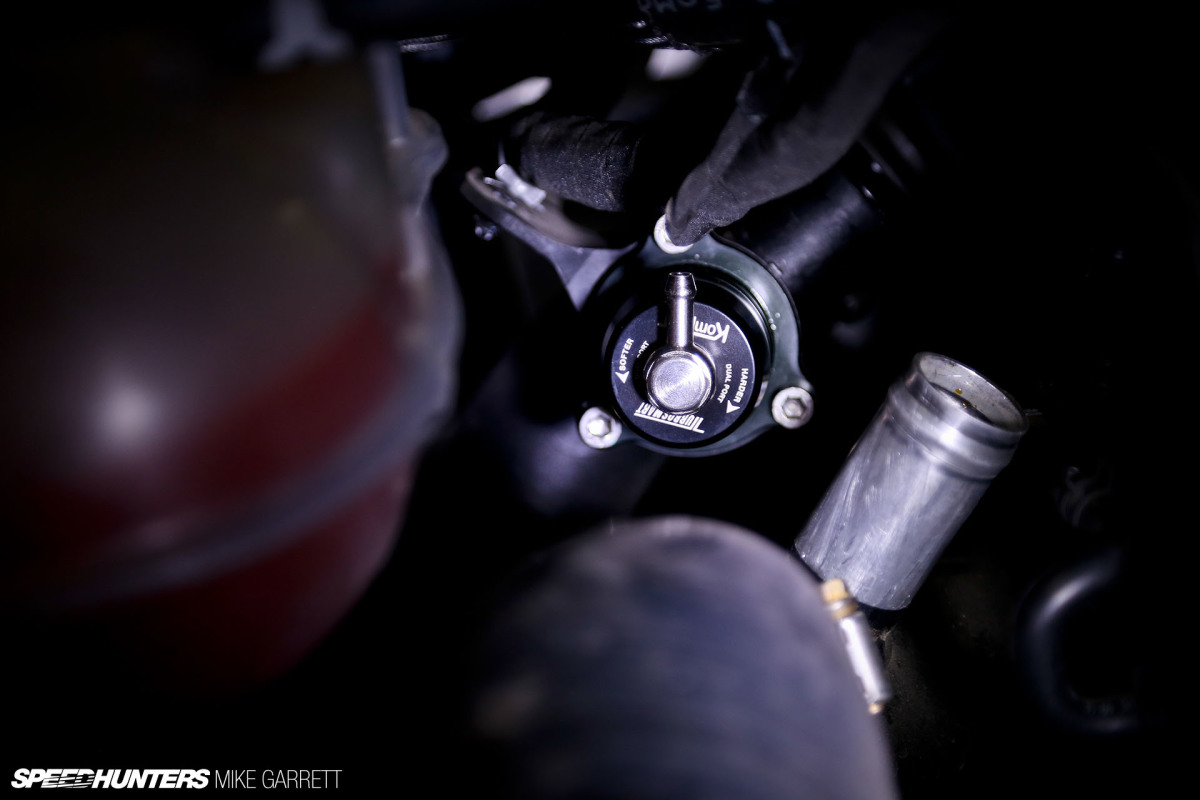 When I replaced the factory airbox with an FFTEC intake last year the sound of the turbocharger increased dramatically, so I was very interested to see what effects the new BOV would have on things.
Here's a quick video clip I shot that captures the sound of the car with the Turbosmart Dual-Port Kompact Shortie installed. It's not dramatically louder than it was before, but it's certainly a more distinct sound, particularly under medium throttle.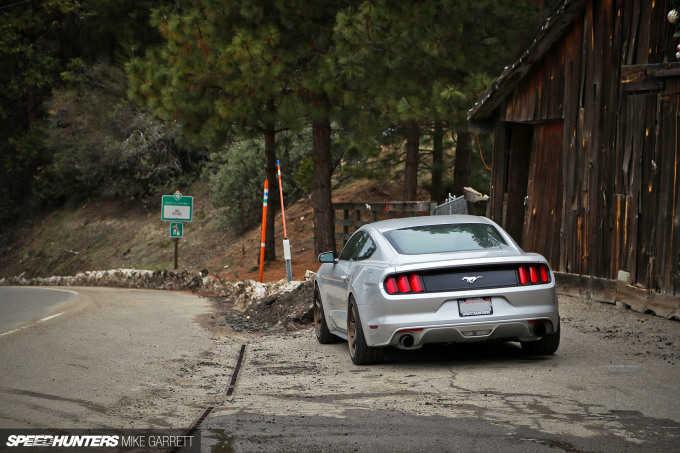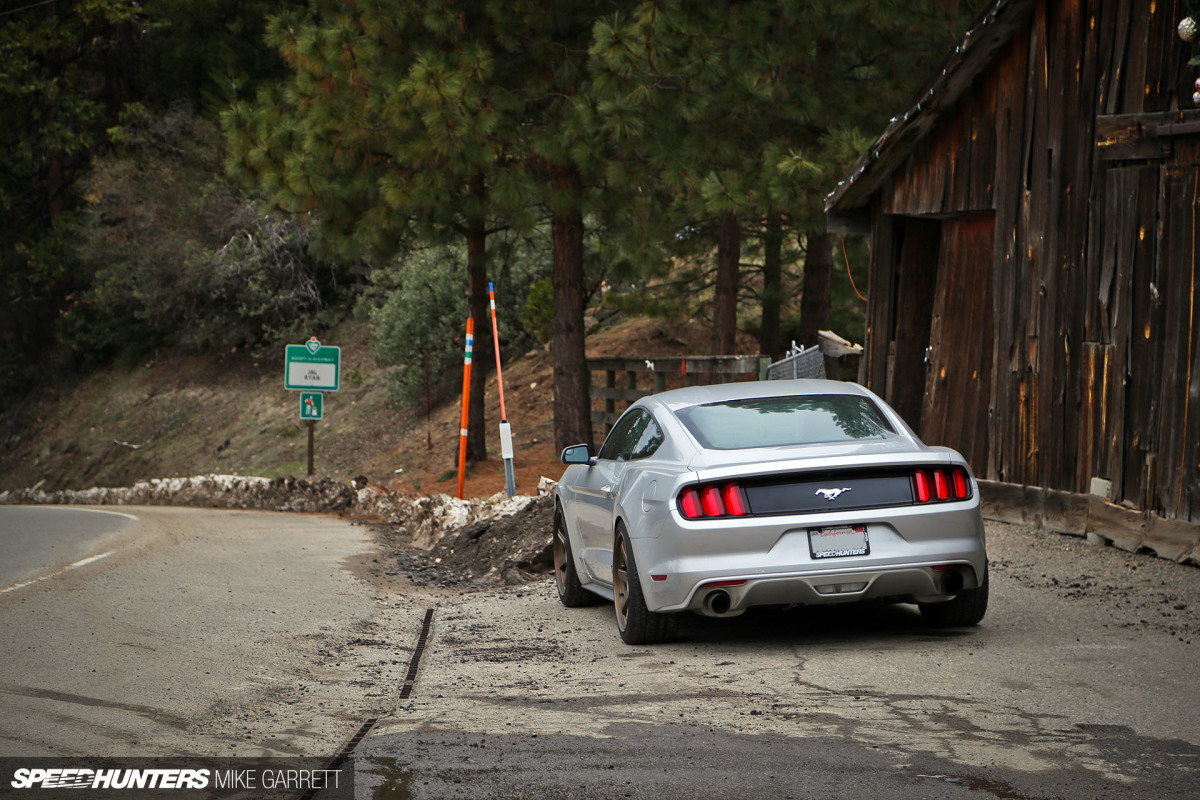 And really, I can't say enough about how big of an impact the intake, exhaust and BOV have had on the car's personality. In my opinion the stock EcoBoost Mustang is far too quiet, and all of these parts do a tremendous job of making it feel like you're driving something that's much more alive.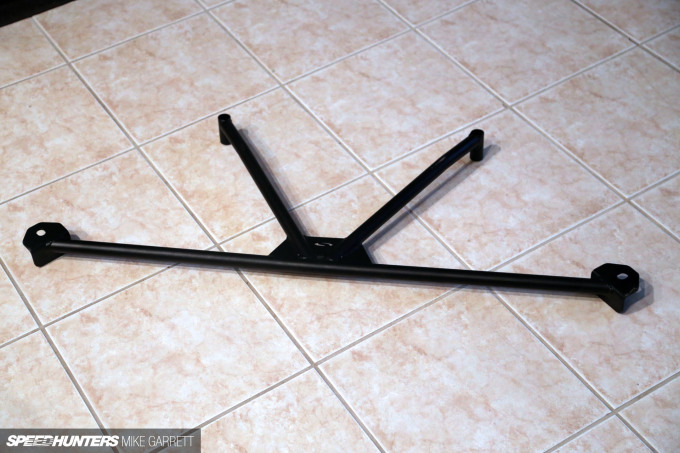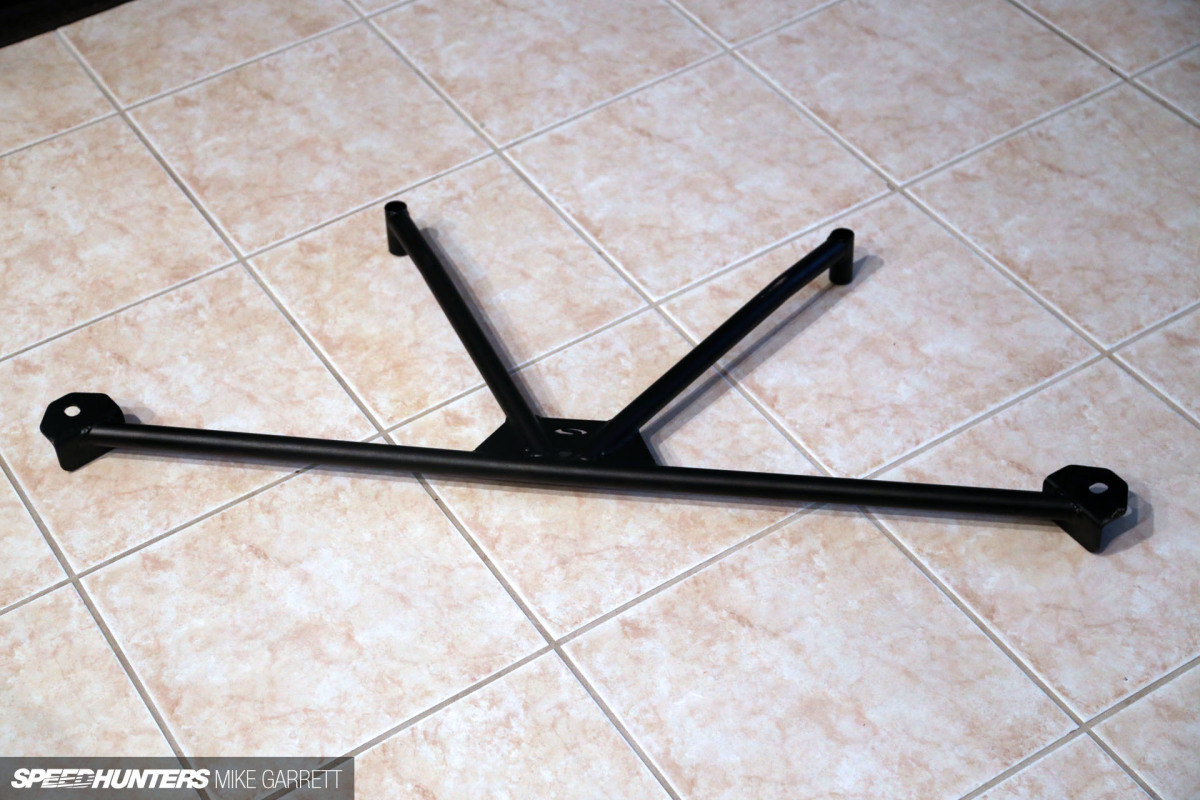 After fitting the new BOV it was time to install another part that was sitting in the garage – a G-Trac Extreme front under brace from Steeda.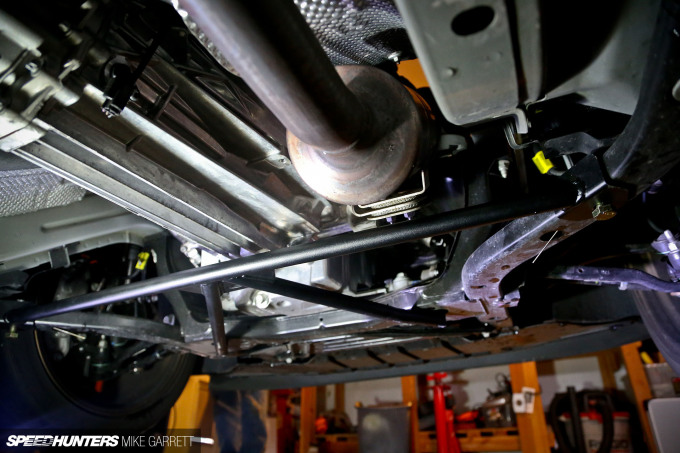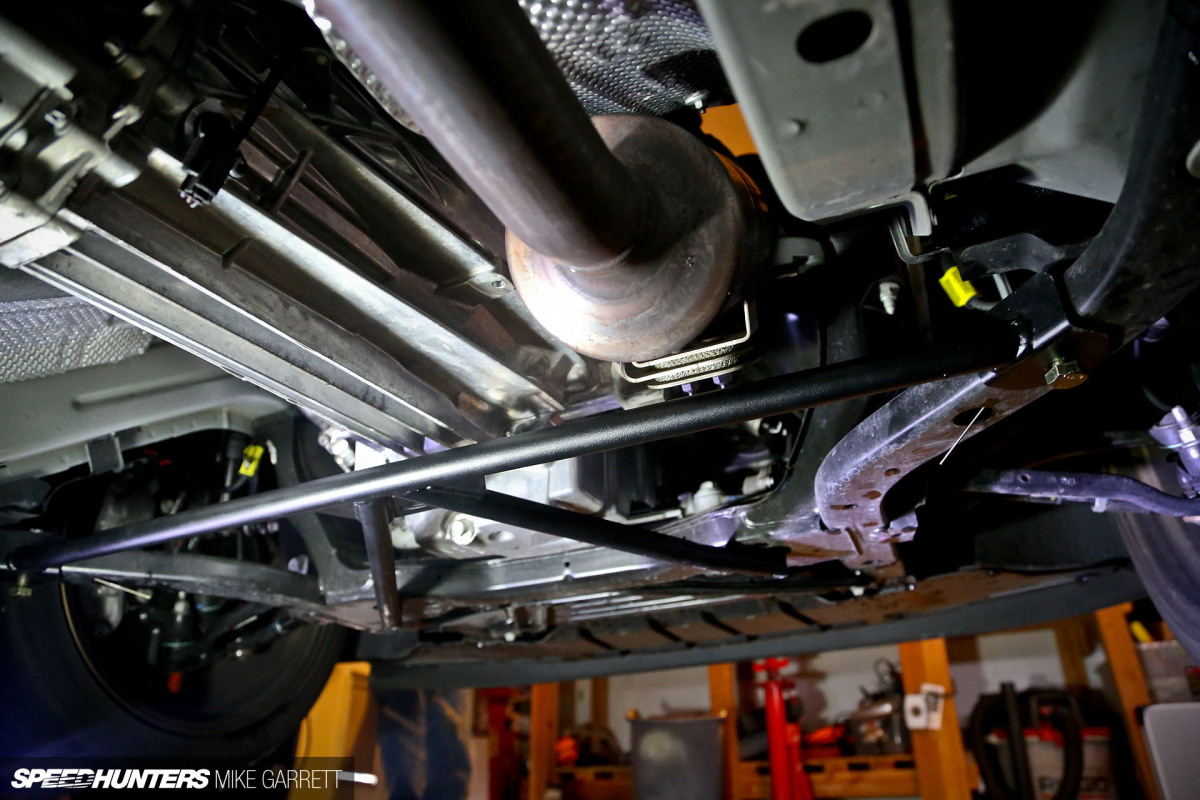 Steeda has been making Mustang chassis and suspension parts forever, and this brace is designed to add extra rigidity to the front end by adding more connecting points to the subframe.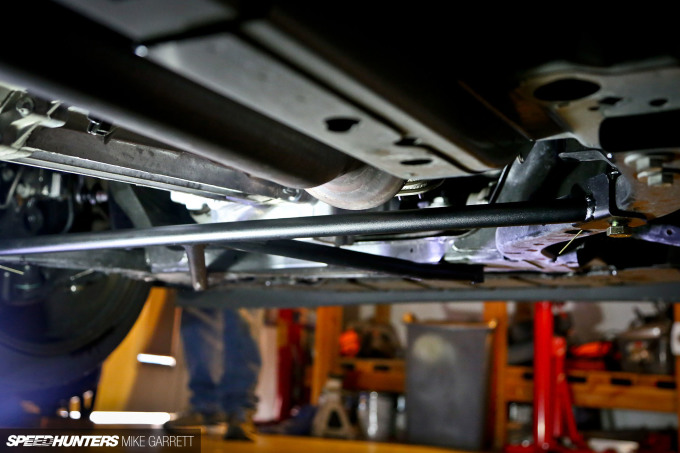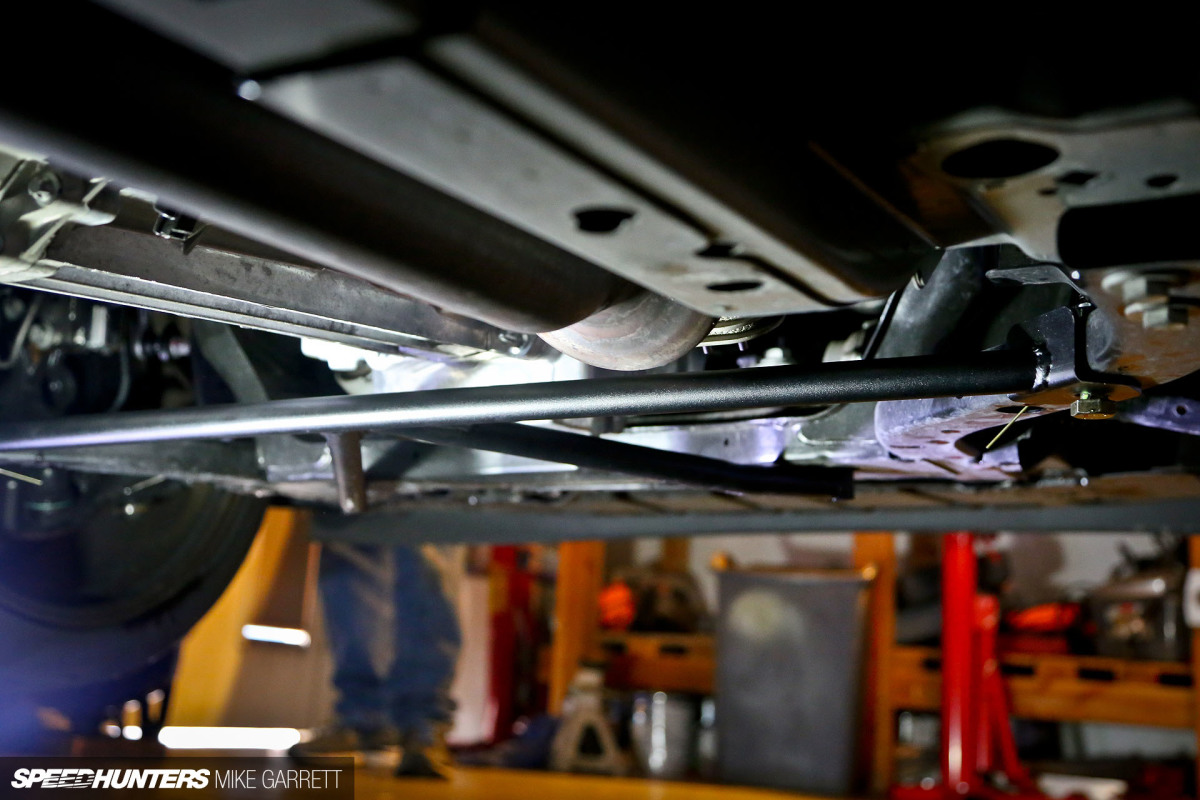 The install for this one was a breeze, with the only challenge being raising the car high enough to access the four mounting points where the brace bolts on. Once in the air it took just minutes to get it on.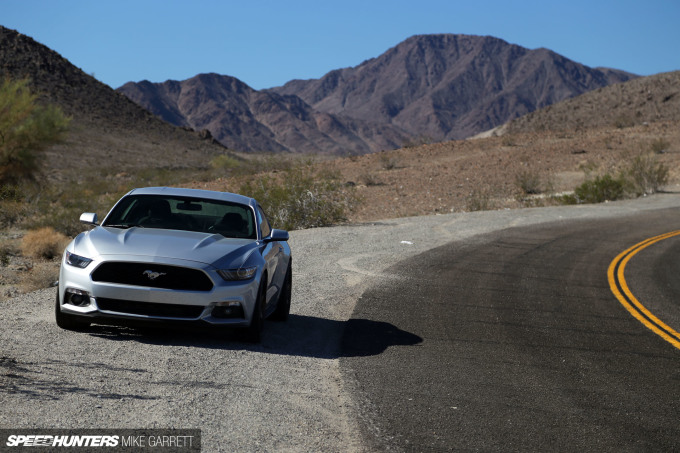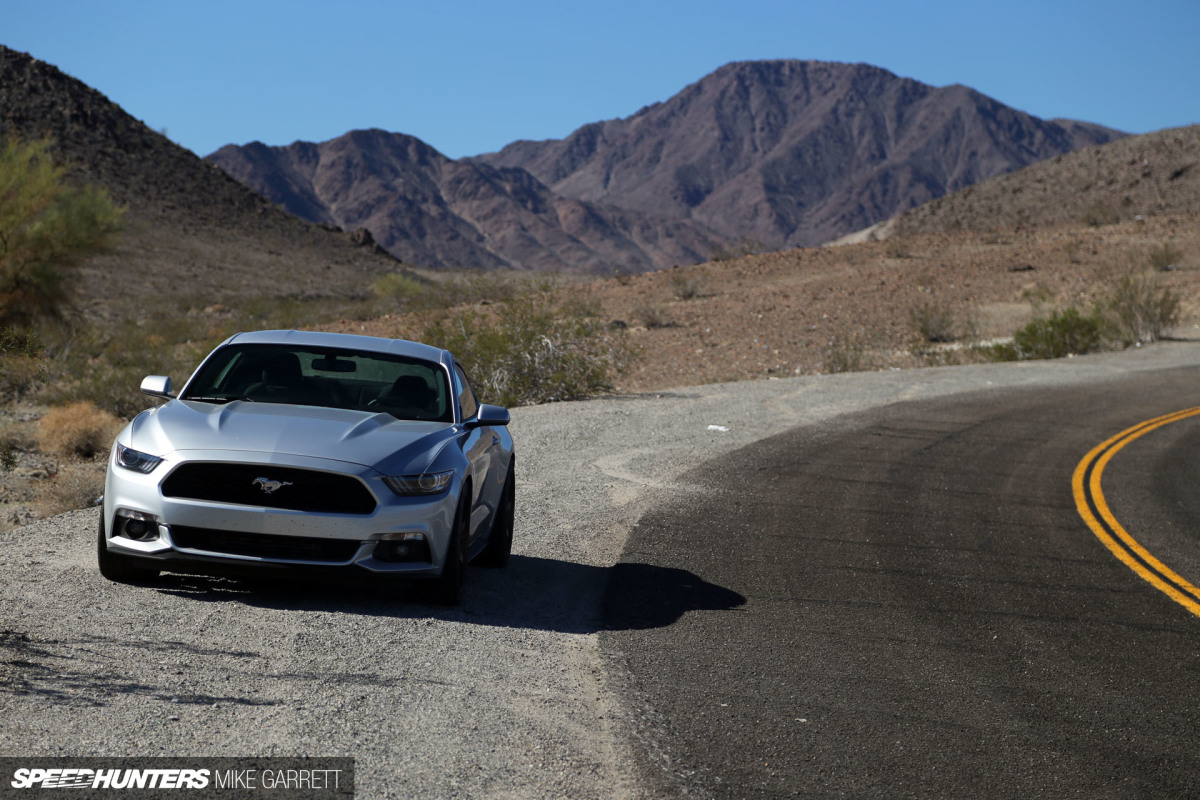 While you'd likely need a race track or really windy stretch of road to notice any seat-of-the-pants improvement from the brace, it's a great way to complement the KW/Roush coilovers that are already fitted in the Mustang.
365+ Days Of Fun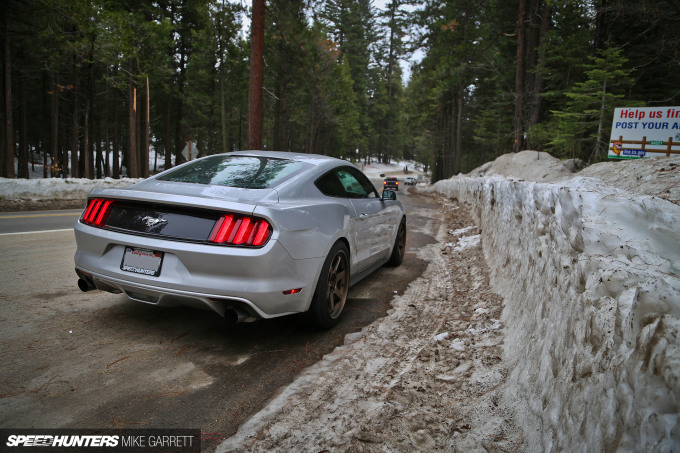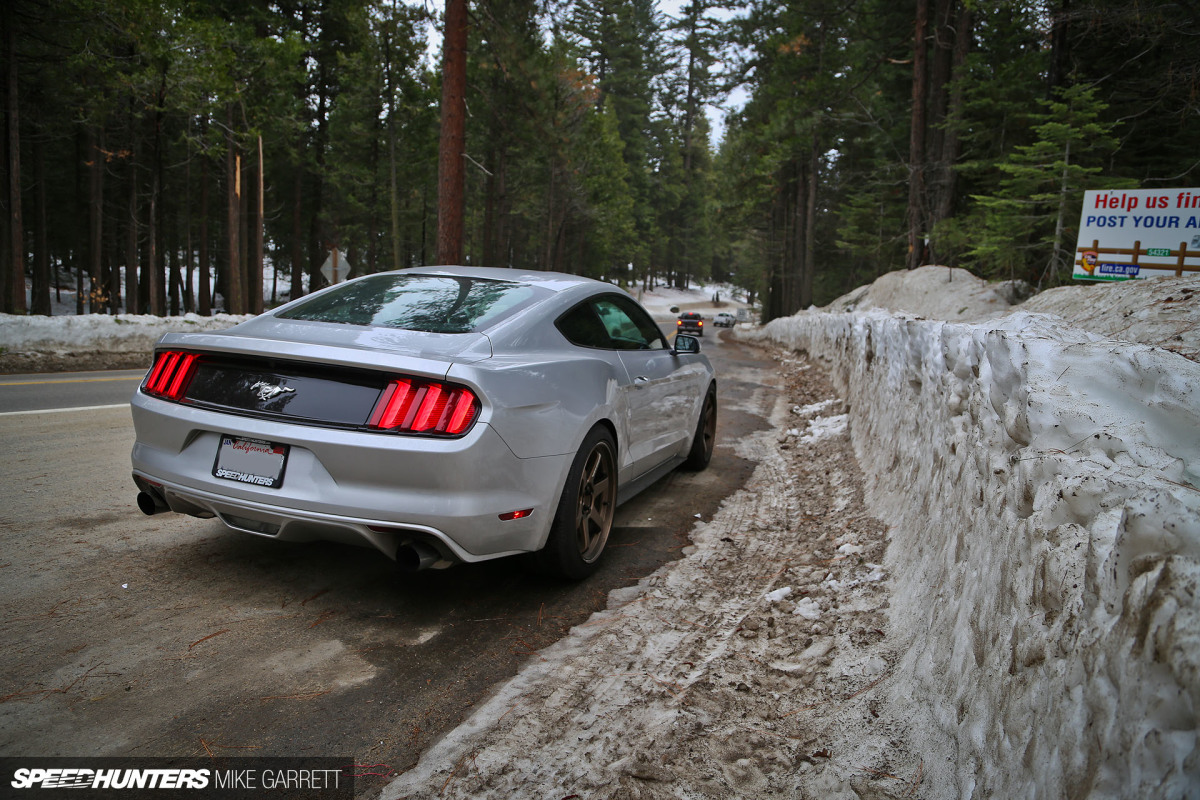 Speaking of KW, in December I took the car over to KW North America to have some measurements taken for an upcoming sway bar kit. Once the parts are ready we'll be throwing a set on Project EcoBoost, and I'll be sure to keep you updated.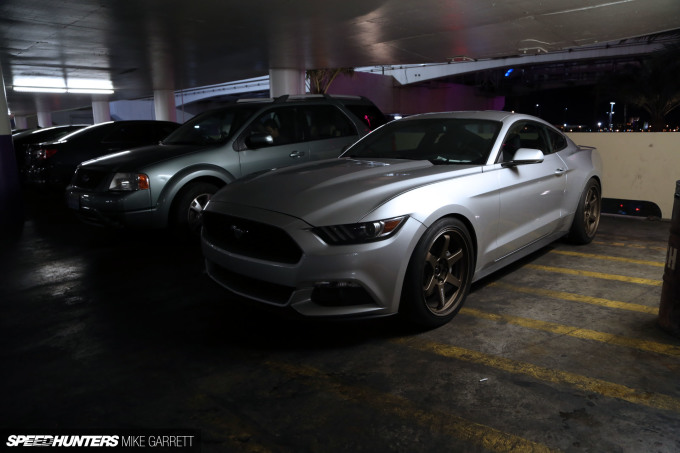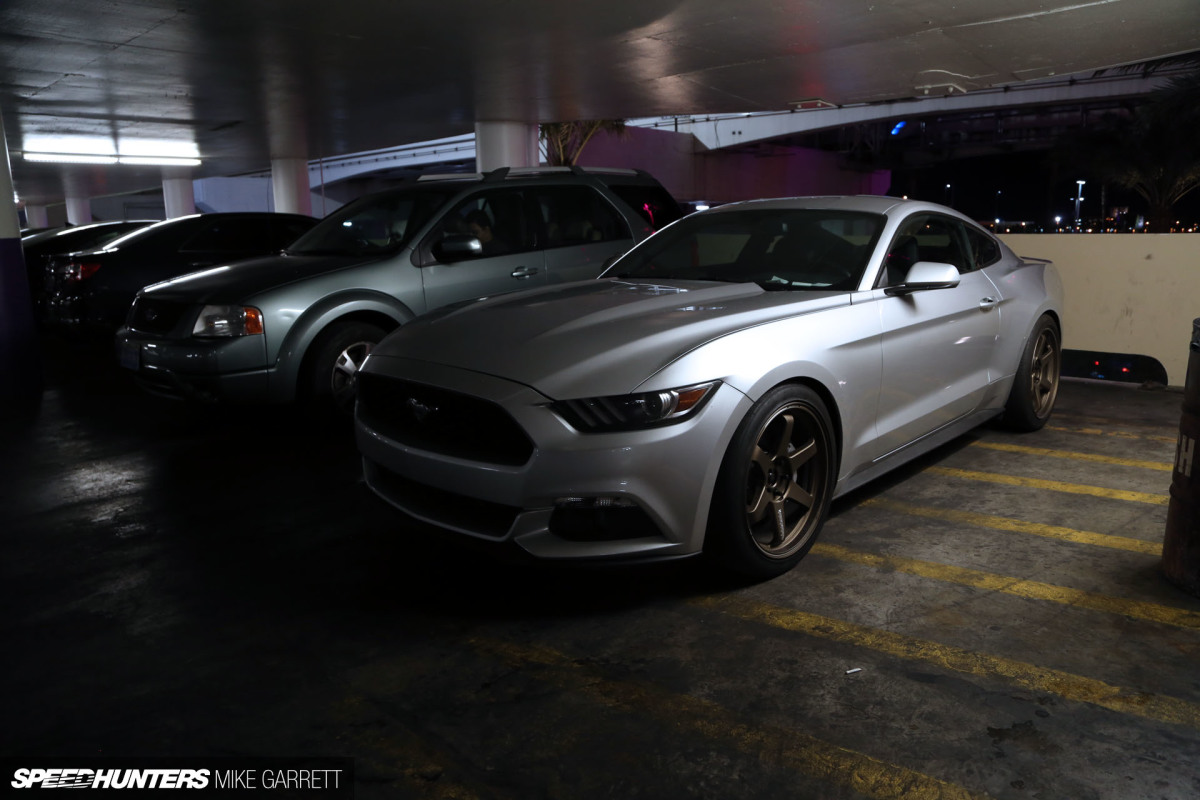 As for future modifications, I'm actually quite happy with where the car is right now considering it's a daily driver that needs to remain comfortable and reliable. With basic power upgrades, suspension upgrades, and larger and lighter wheels and tires, it all feels pretty good. There's always room for more improvement though, and I'm constantly keeping an eye out for what I'd like to to do next. Perhaps some subtle exterior upgrades?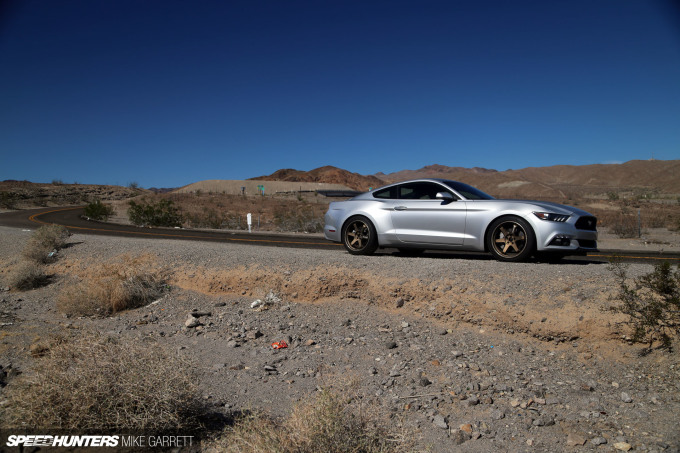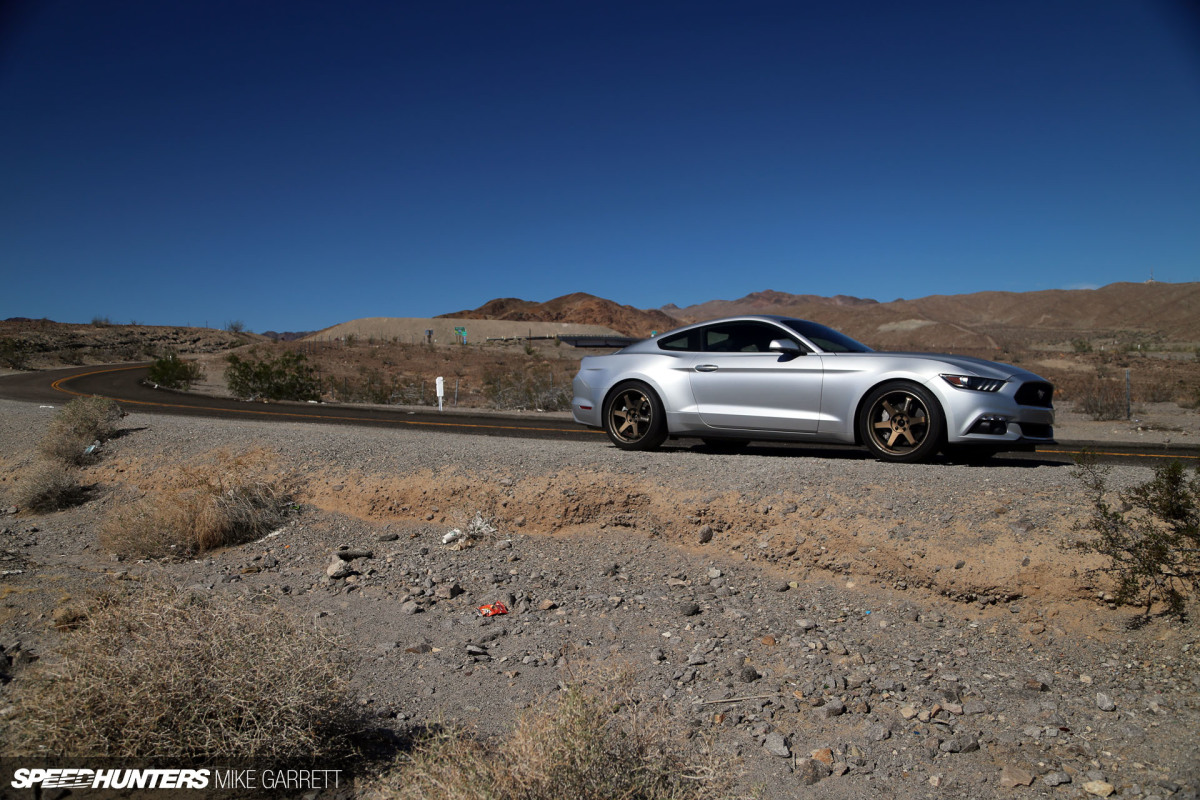 One year in and I have to say it's been a great ownership experience so far. The only mechanical issue I've had was a minor misfire, and that was fixed under warranty with a new coil pack. The front brake pads and rotors were also replaced under a factory service bulletin. But none of this is unexpected considering it's a brand new platform with a brand new engine.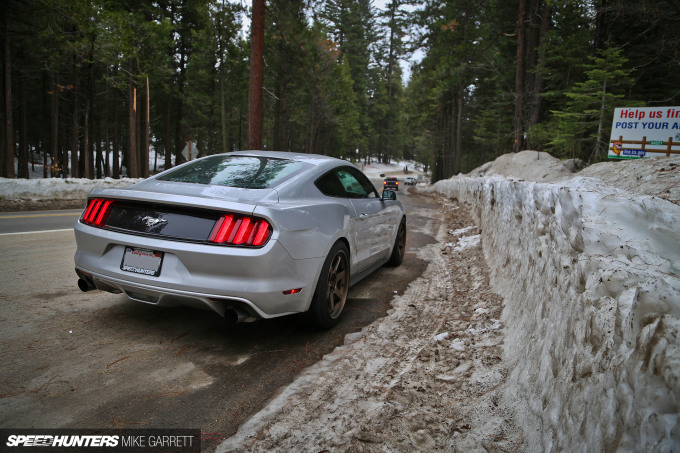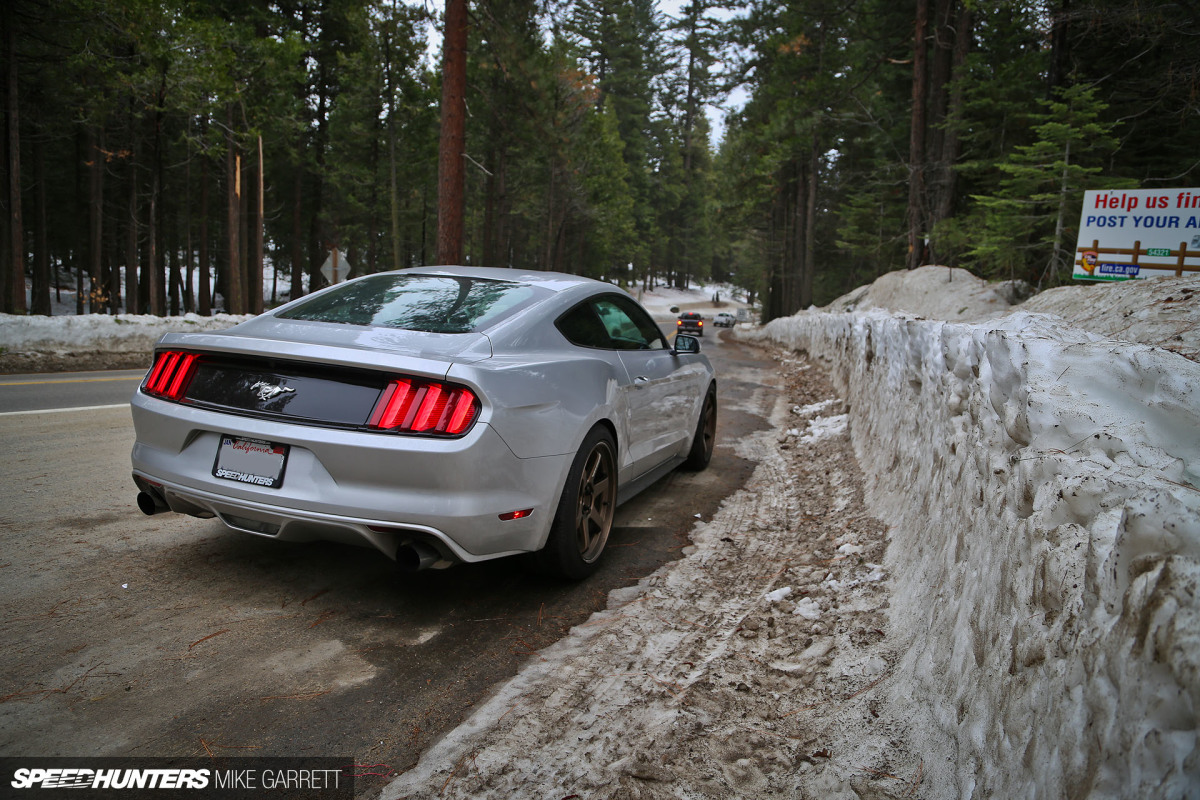 I still love driving the car; it's quick when I want it to be, and it handles great and looks cool. It always gets a response with the unconventional sounds it makes, and it's lots of fun to see the look on people's faces when they hear four-banger turbo noises coming from a Mustang.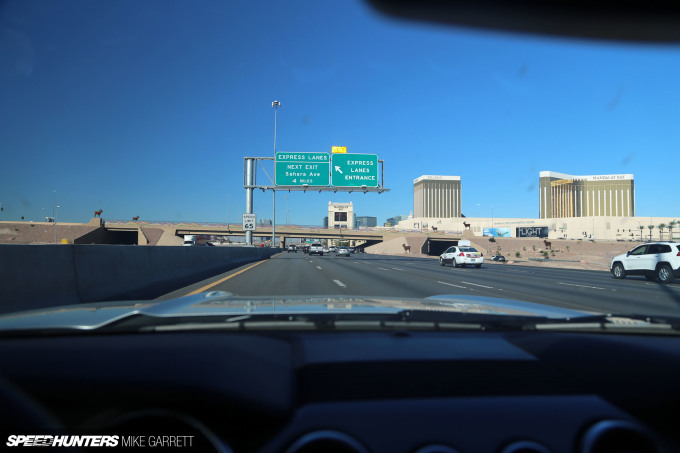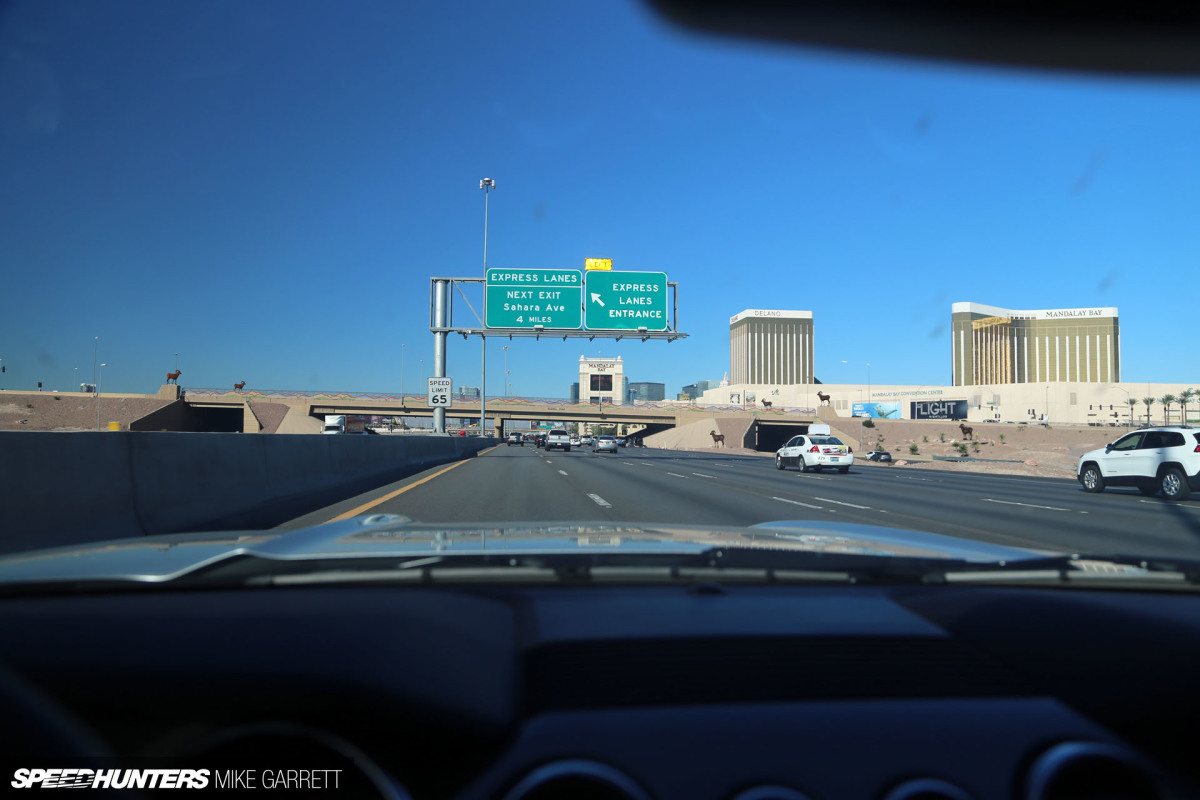 The car also continues to be an excellent road trip machine, soaking up the highway miles with ease and getting 30 miles to the gallon while doing it. Back in November I did a 1000-mile road trip to Las Vegas for SEMA, and it really shined during the long stretches of interstate driving.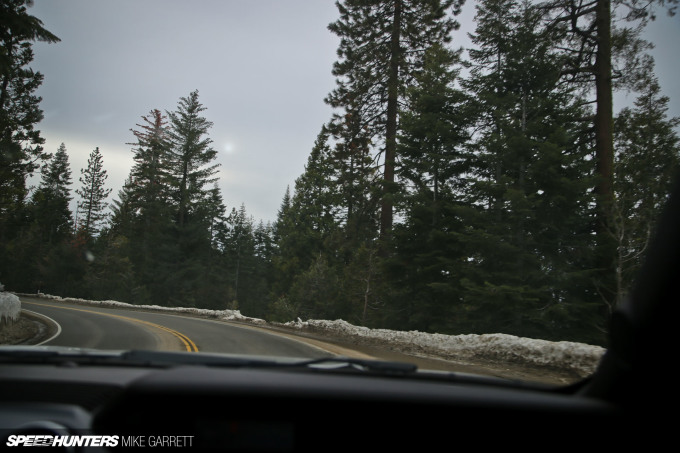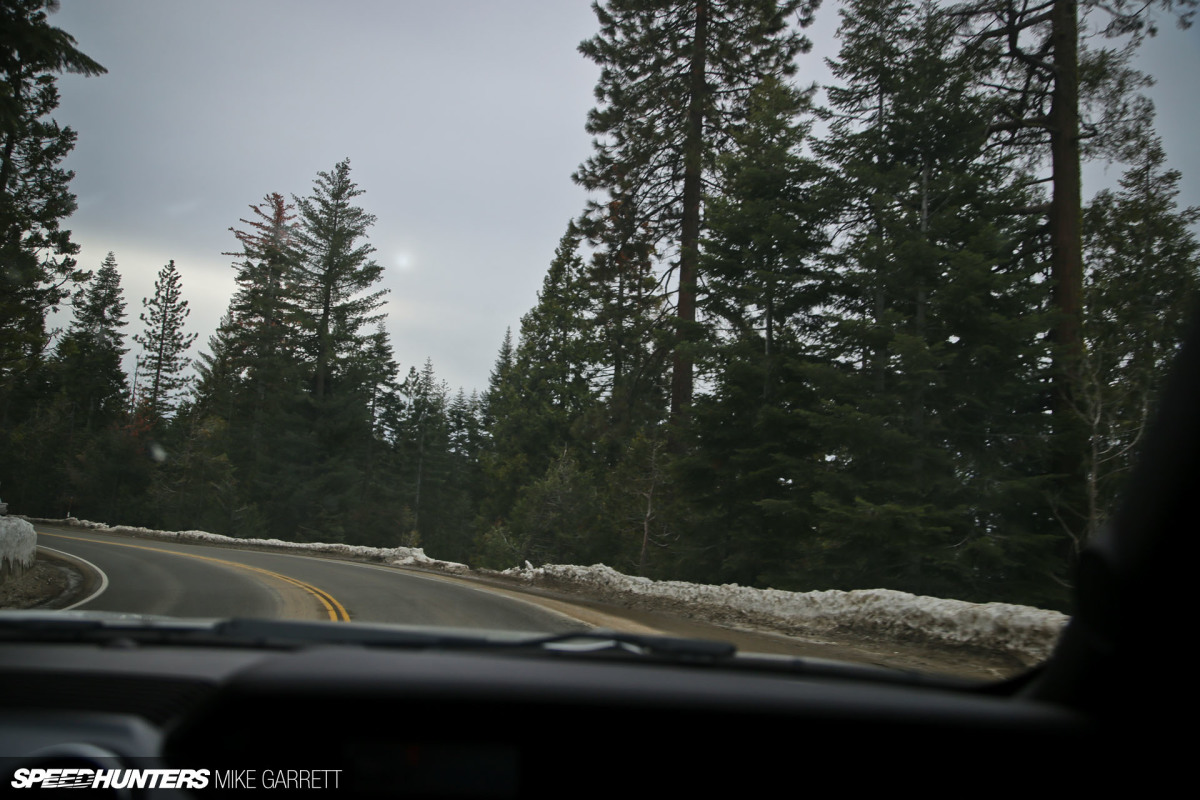 And more recently I took a ride up to the snow-covered Sierras where it felt fantastic in the corners – particularly with the rush of midrange torque the current setup provides.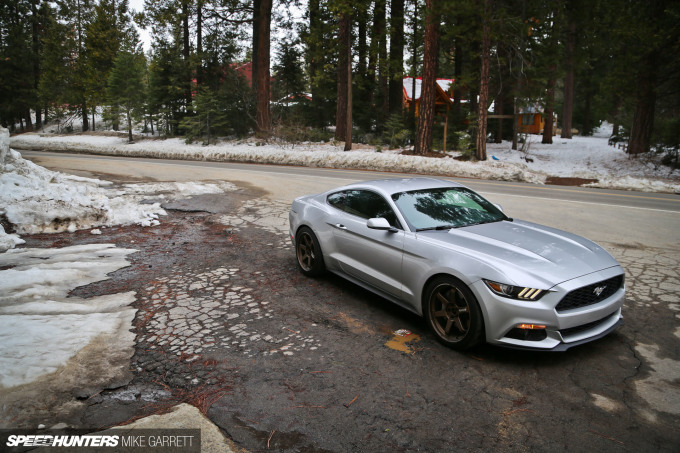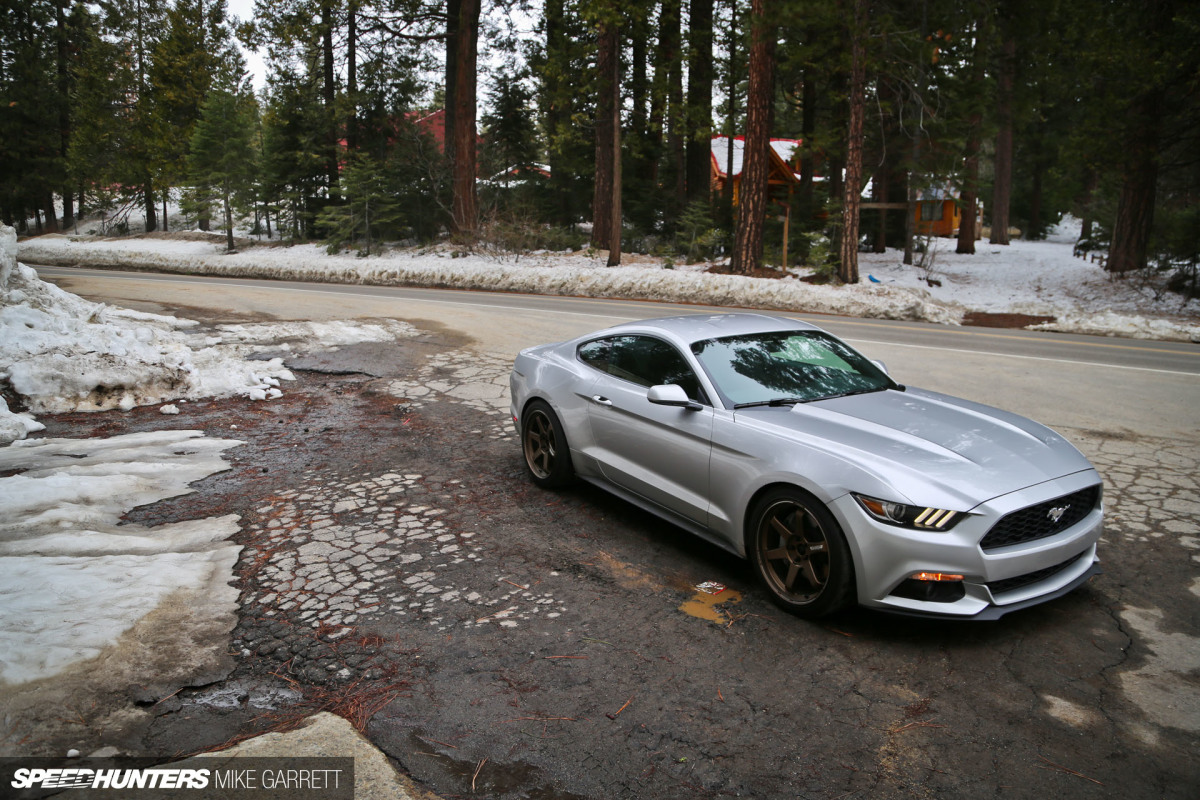 Do I have any criticisms about the car? Sure, I'd love a little more top-end power to make the 2.3 a lot more fun to rev out; the long snout means you have to be very careful pulling into parking spots; and the sloping roofline really puts a pinch on rear seat headroom. But those are all things I was aware of before I became an EcoBoost Mustang owner.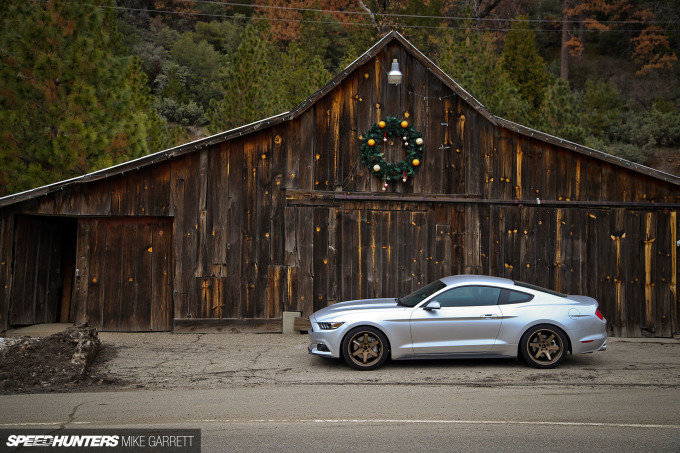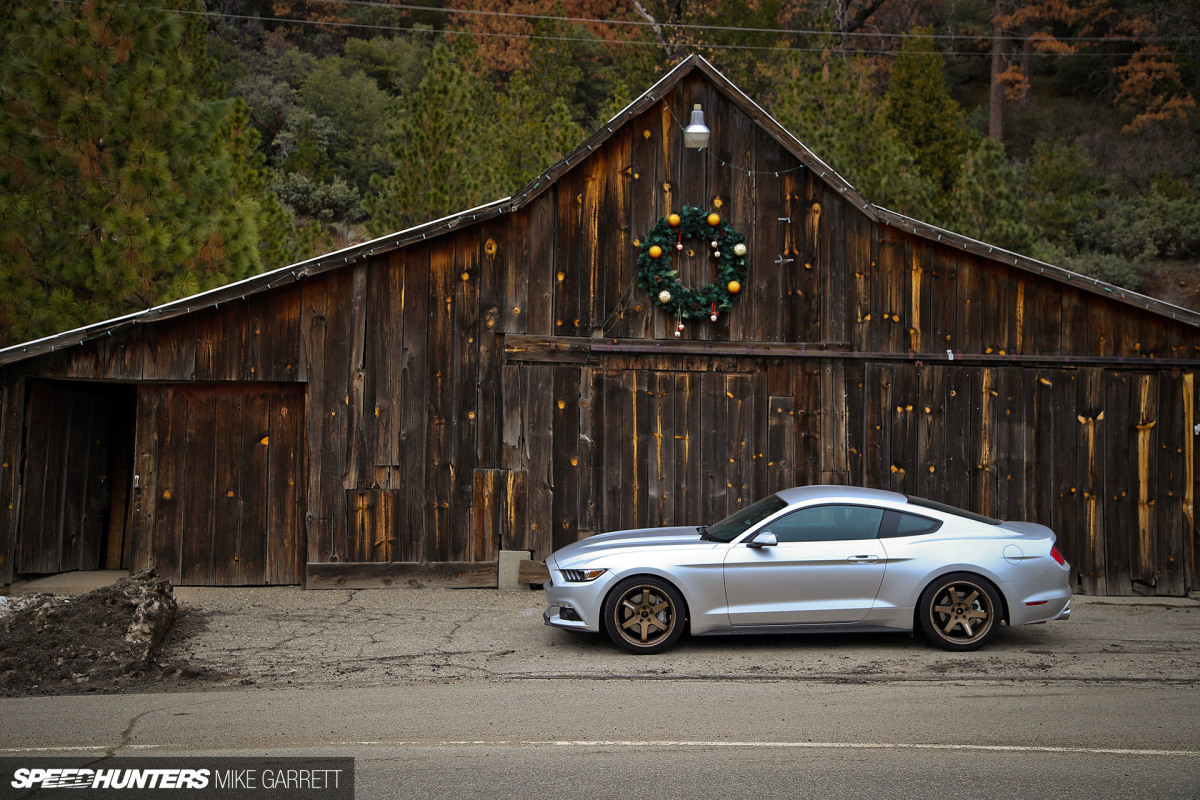 All in all it's been a great first year for Project EcoBoost, and I'm quite looking forward to the next chapters in this car's story.
Stay tuned for more.
Mike Garrett
Instagram: japanifornia_media
mike@speedhunters.com