Sandwichhunters
There have been very few cars like the original Mini, and in so many ways. However, in today's world they're outsized, outgunned and their weaknesses are highlighted by everyday use.
But then again, that's just fighting talk to a Mini owner.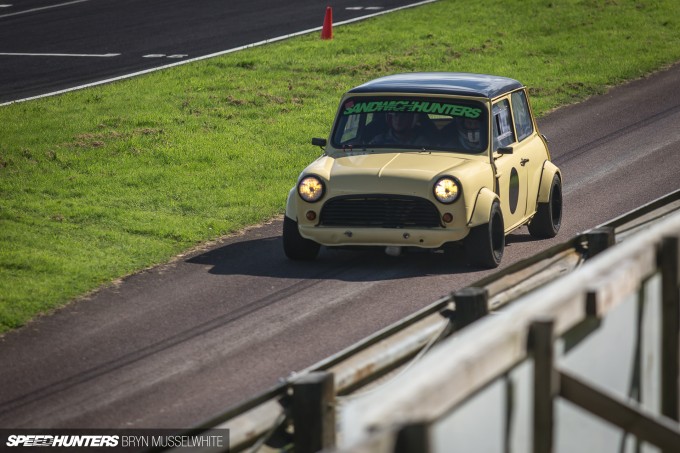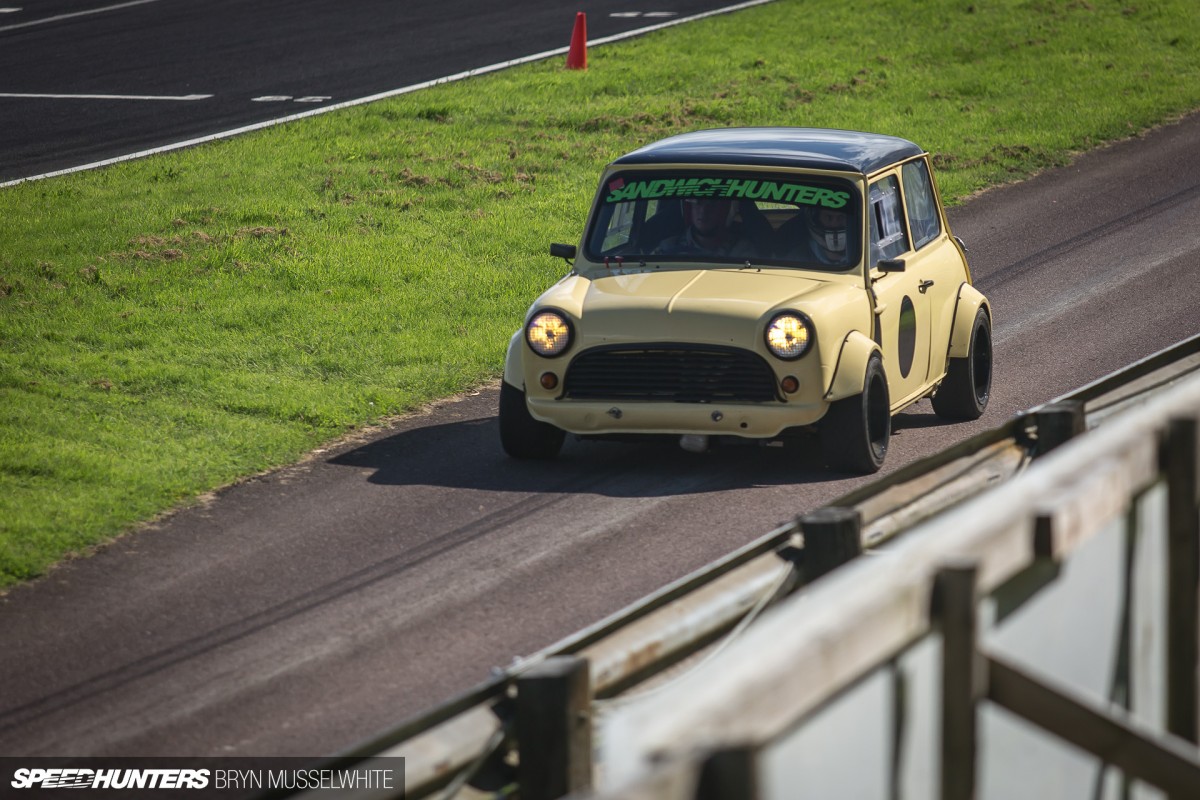 They're a special breed, and before you think anything untoward, I owned a couple of Minis way back. But in the last few decades, the sheer size of modern cars has towered over the Mini's proportions, and as everyday cars have grown, the sense of the Mini being an underdog has too. It's always been one for surprises, from Monte Carlo Rally wins in the early '60s to sleeper status in the '00s.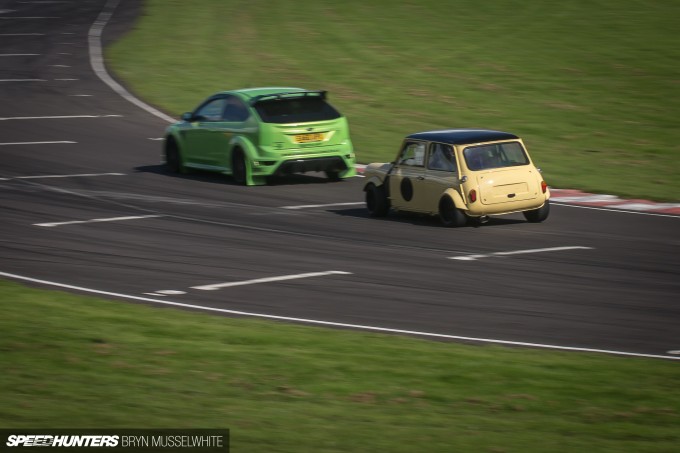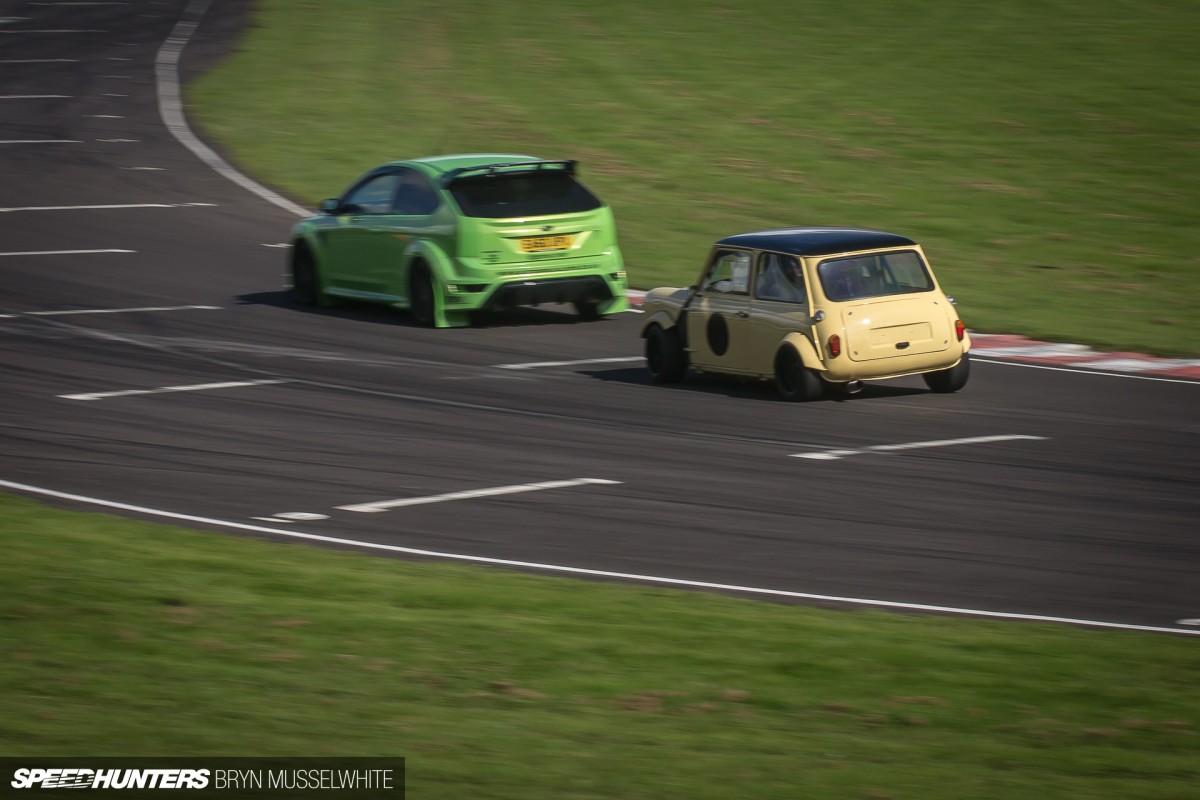 Underestimating just how capable they can be is a massive mistake. Of course, I'm talking about the classic Mini, rather than the more modern BMW version, which I'm also a fan of.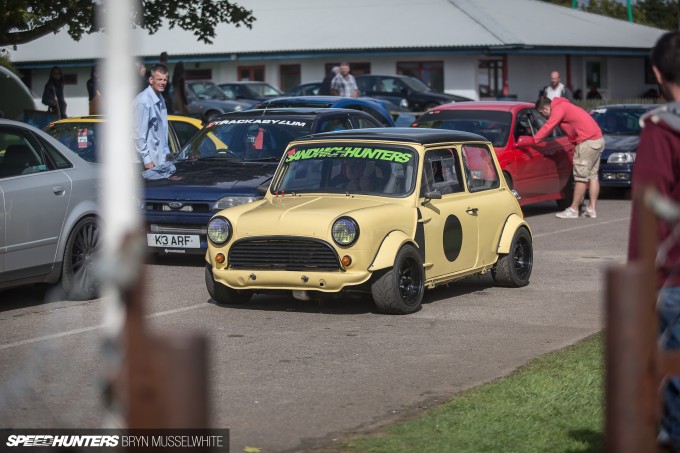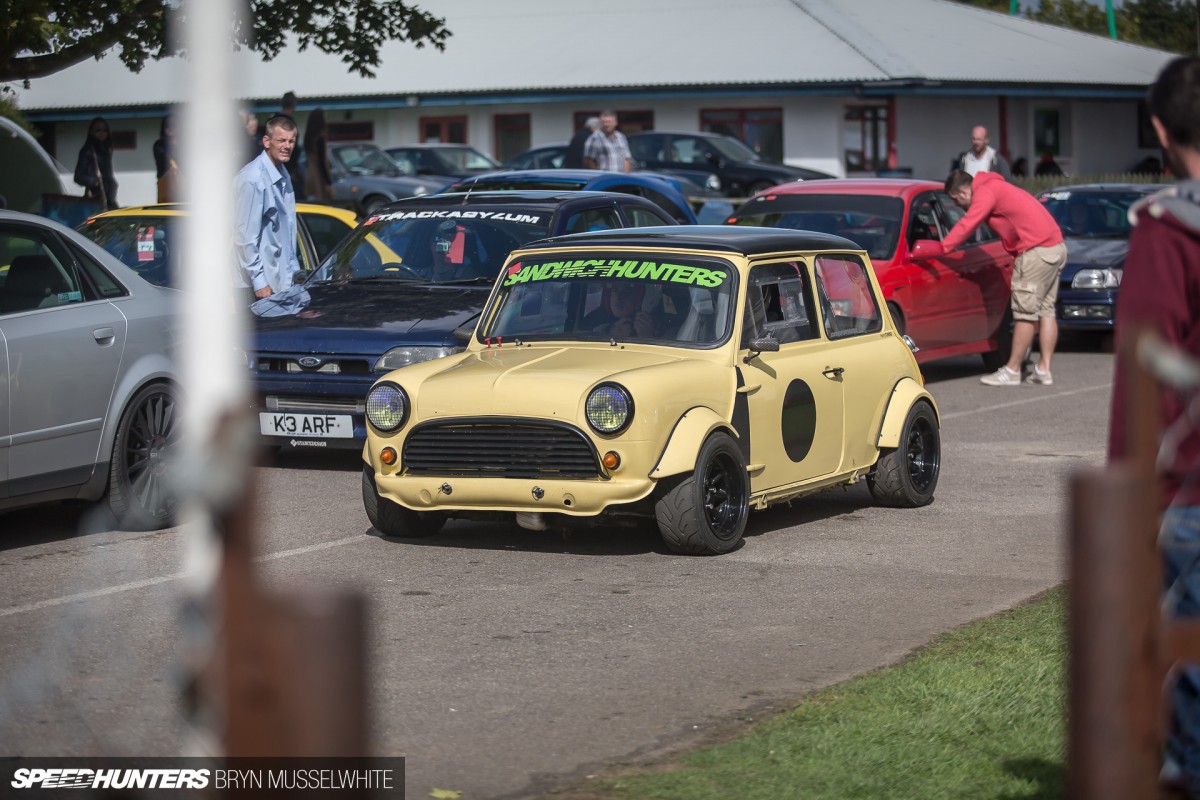 Personally, I think the original Mini has got a certain purity to it; it's only got what you need and no more. In standard form there's seating for four adults, space for a couple of bags and enough power to get you where you need to be. Roadside maintenance? Yup, sorted. That'll be the tool kit in the back and the kind of mechanical knowledge that every dad had in the '60s.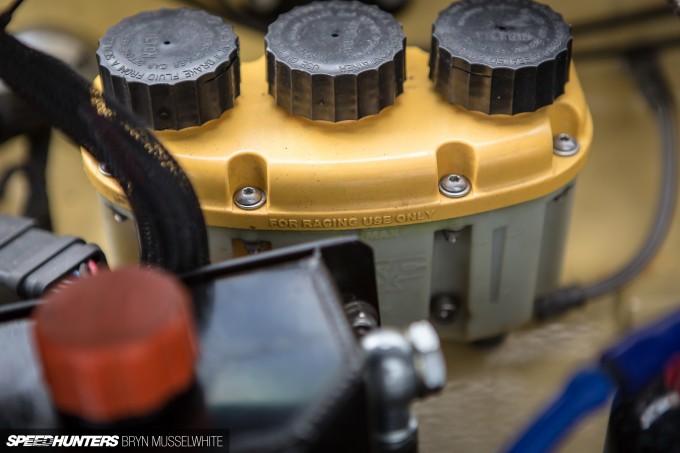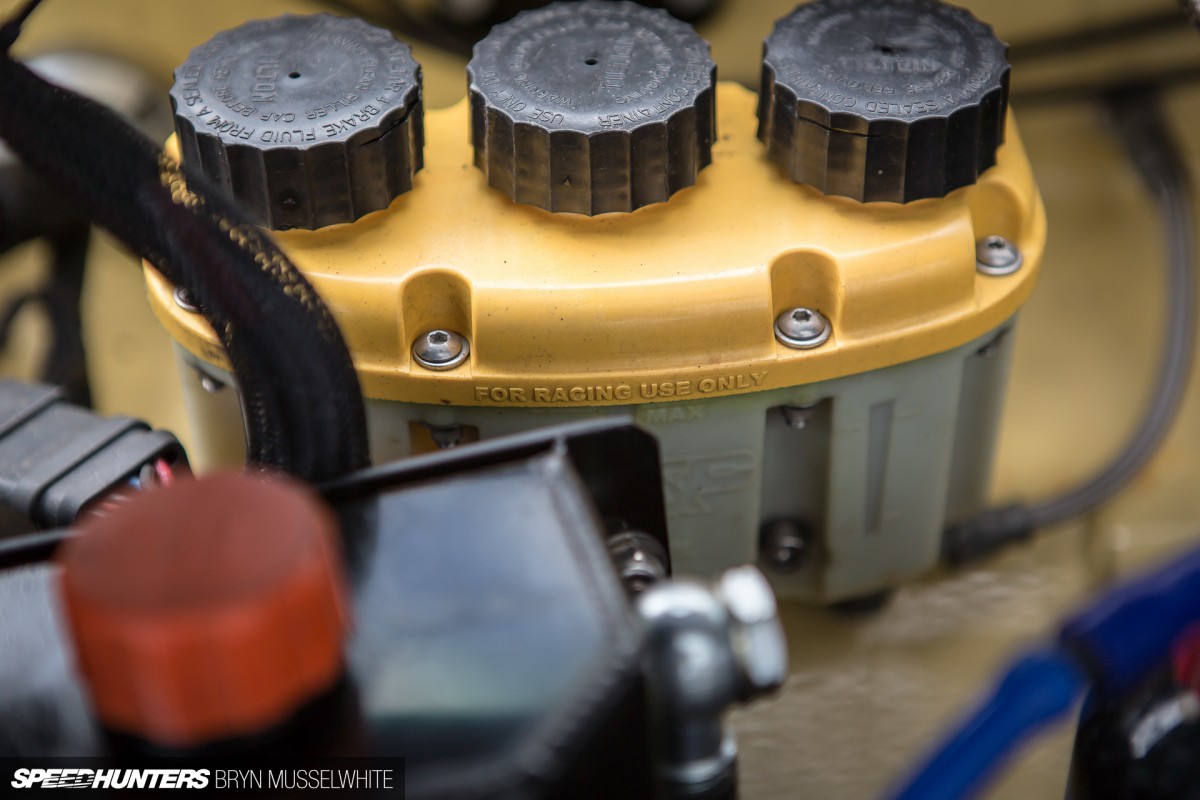 The sheer numbers in which these things sold means a high proportion of people have a story about a Mini, but again nowadays you have to be a little more dedicated to own one. Which means like Chris, the owner of this example, you'll want to personalise the experience through modifications.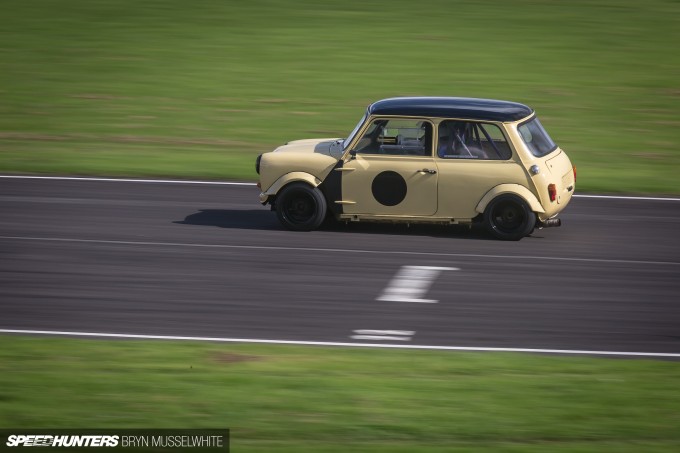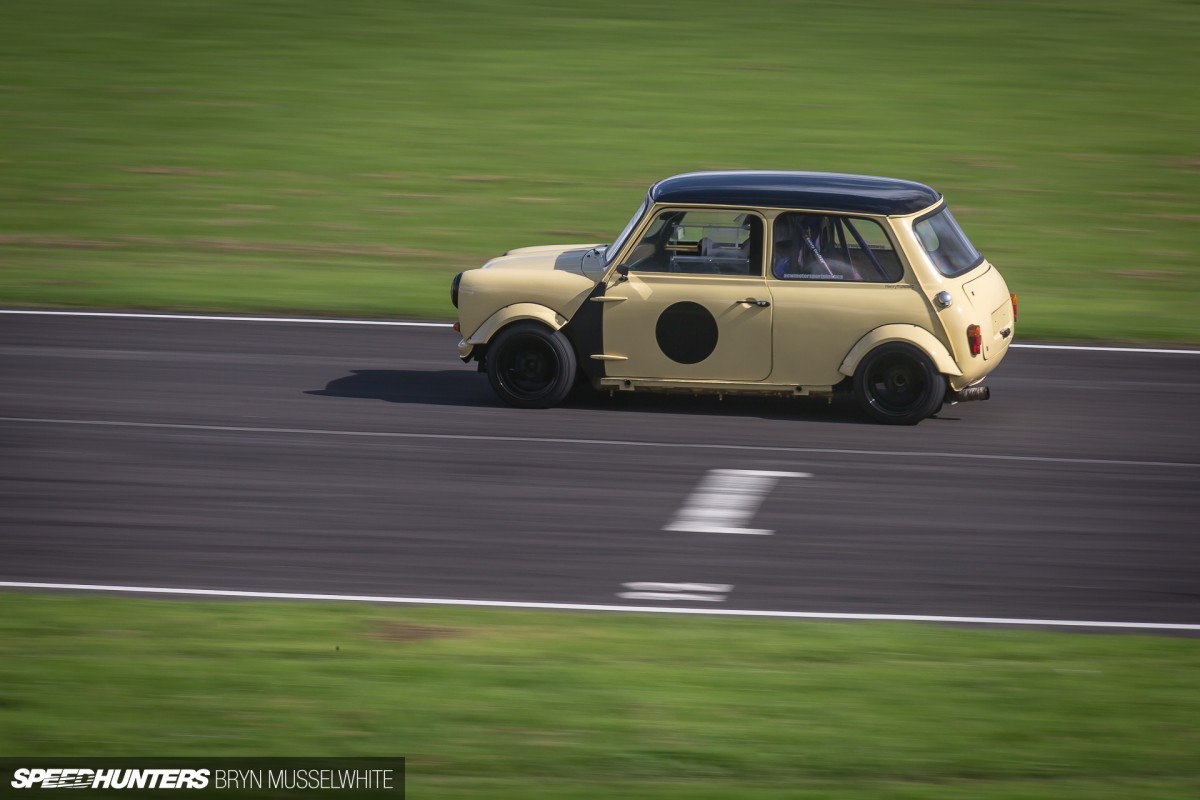 As Chris has owned the Mini for 11 years, there's been a lot of time to get things just the way he wanted. It was on the road for around three years when he first bought it, and if I remember rightly it was actually his first car. But for the last eight years Chris has been building it up into what it is today.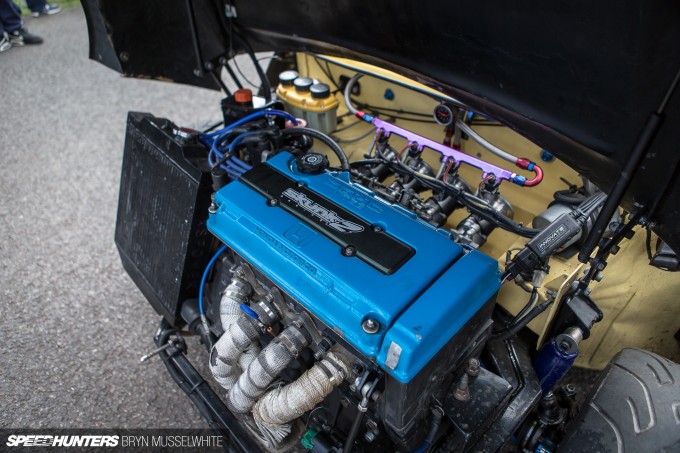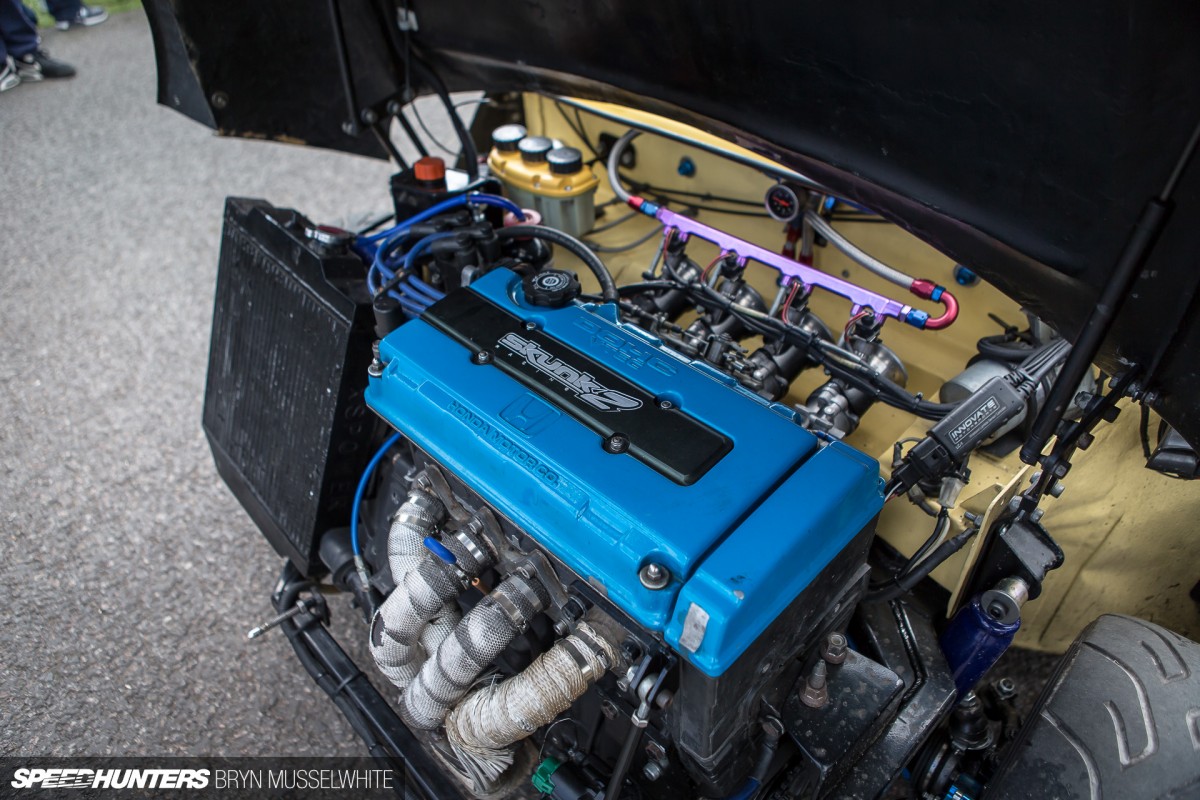 That is, a B16-engined warrior. With so many more cars from the '80s and '90s through to today being front-wheel drive, engine swaps in the Mini have become very popular. The Honda B-series route is a tried and tested one, but what stood out for me when I spotted Chris's car at the Forge Action Day in September was the period feel the obvious modifications have given it.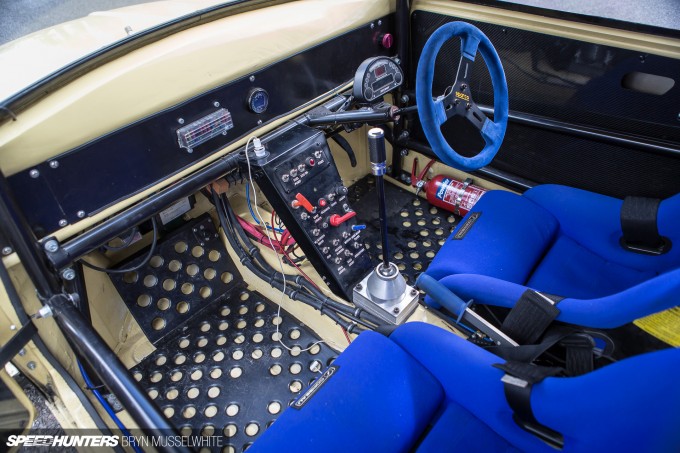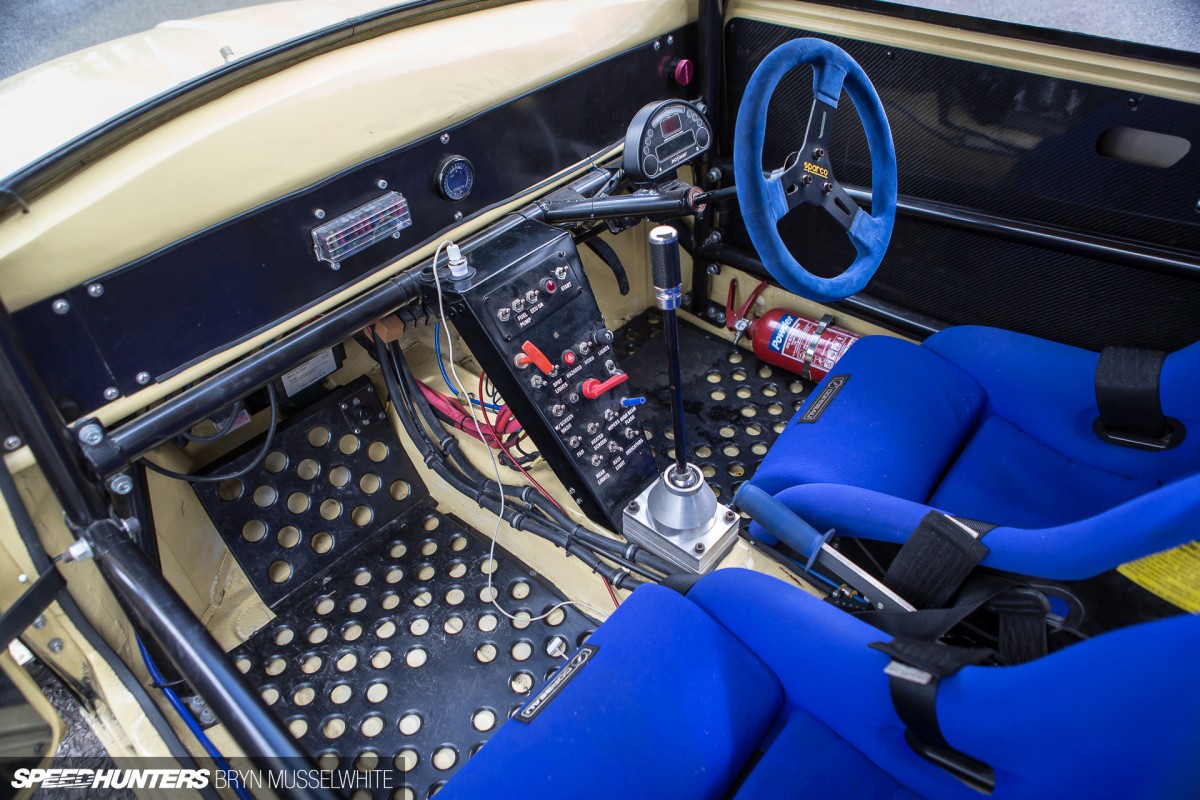 The pastel yellow exterior hasn't got a load of chrome fitted to it, just simple black accents that spill over to the interior. But it's not like a '60s homage in here; Chris hasn't slavishly tried to fit in with one genre.
Built For Attack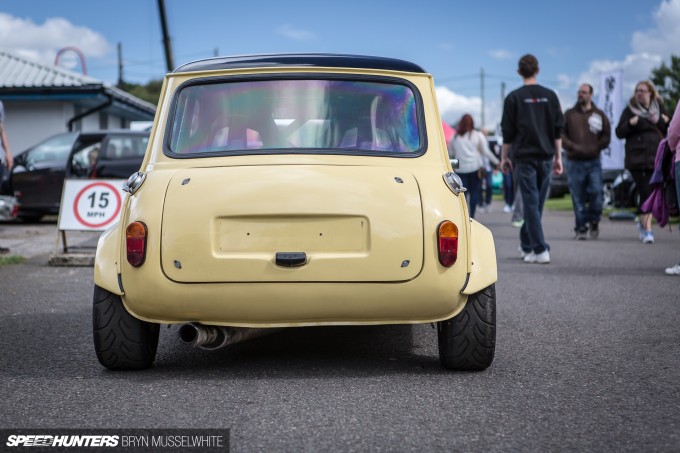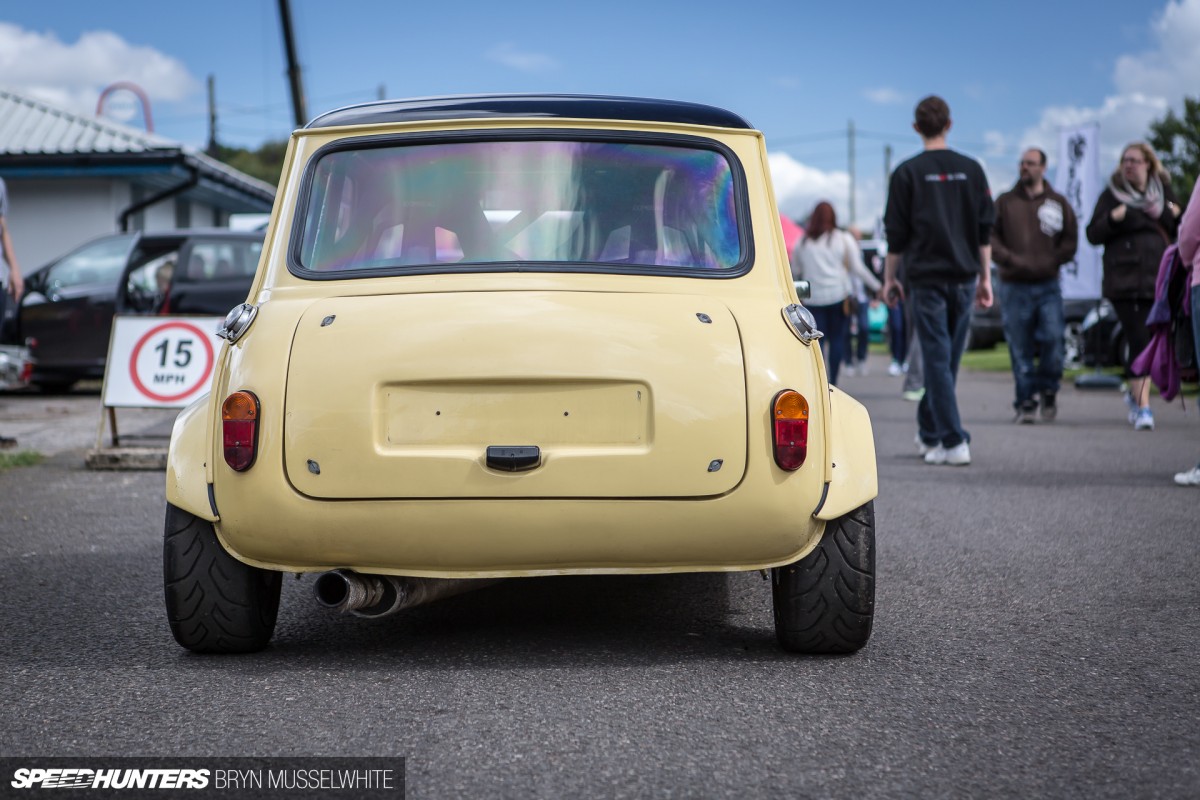 From the rear you might pick up on the larger exhaust, or the silhouette of the front seats and rollcage through the back window. But what about the twin fuel fillers? Or the four Dzus fasteners on the boot lid? I like that it's not wearing any badges or shouting about what's inside though.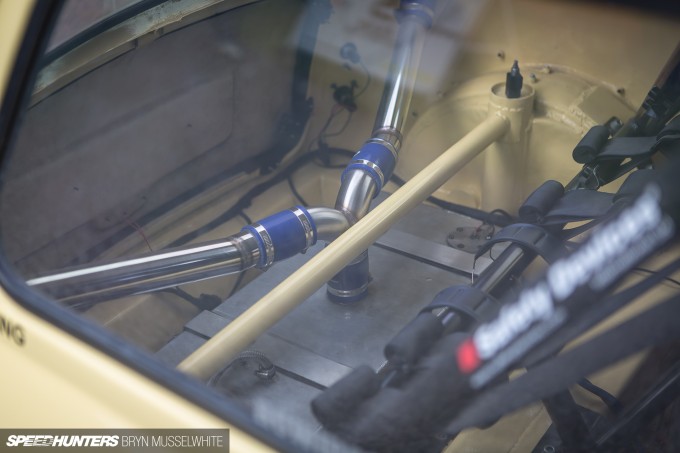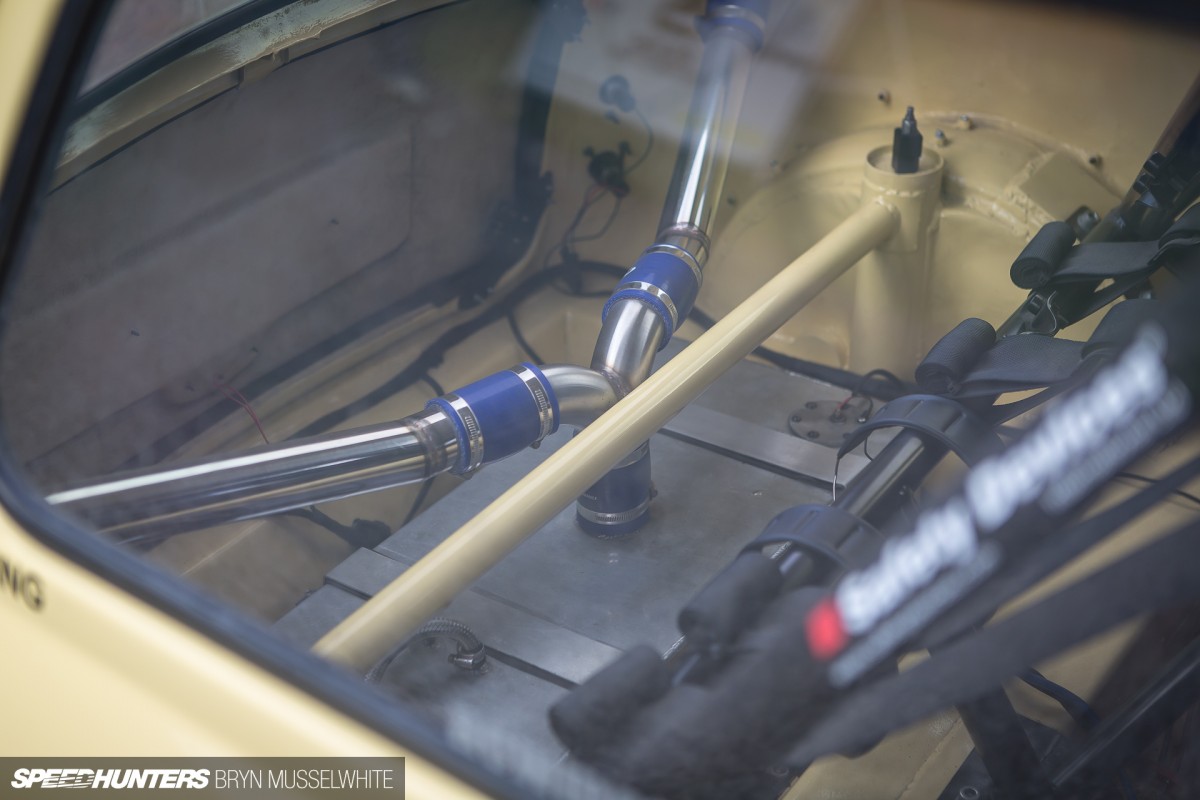 Look through the side windows and stuff gets a little more obvious; normally the two fuel tanks are kidney-shaped and mounted in the rear corners. Not that you'd see them, as in standard form there'd be a bulkhead and rear shelf hiding them from this angle. With the cage and bracing none of that is needed anymore.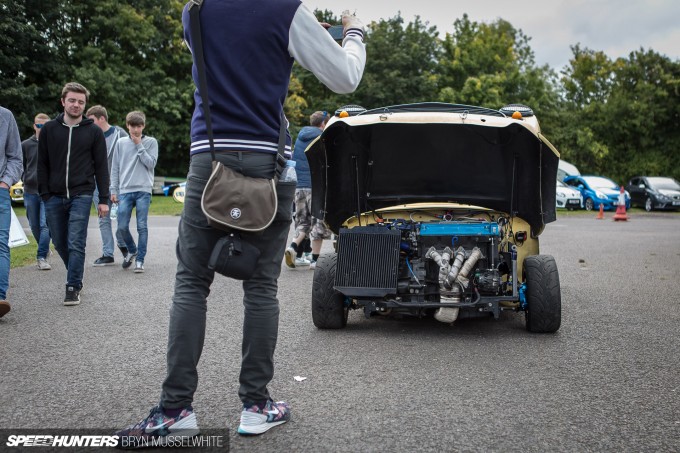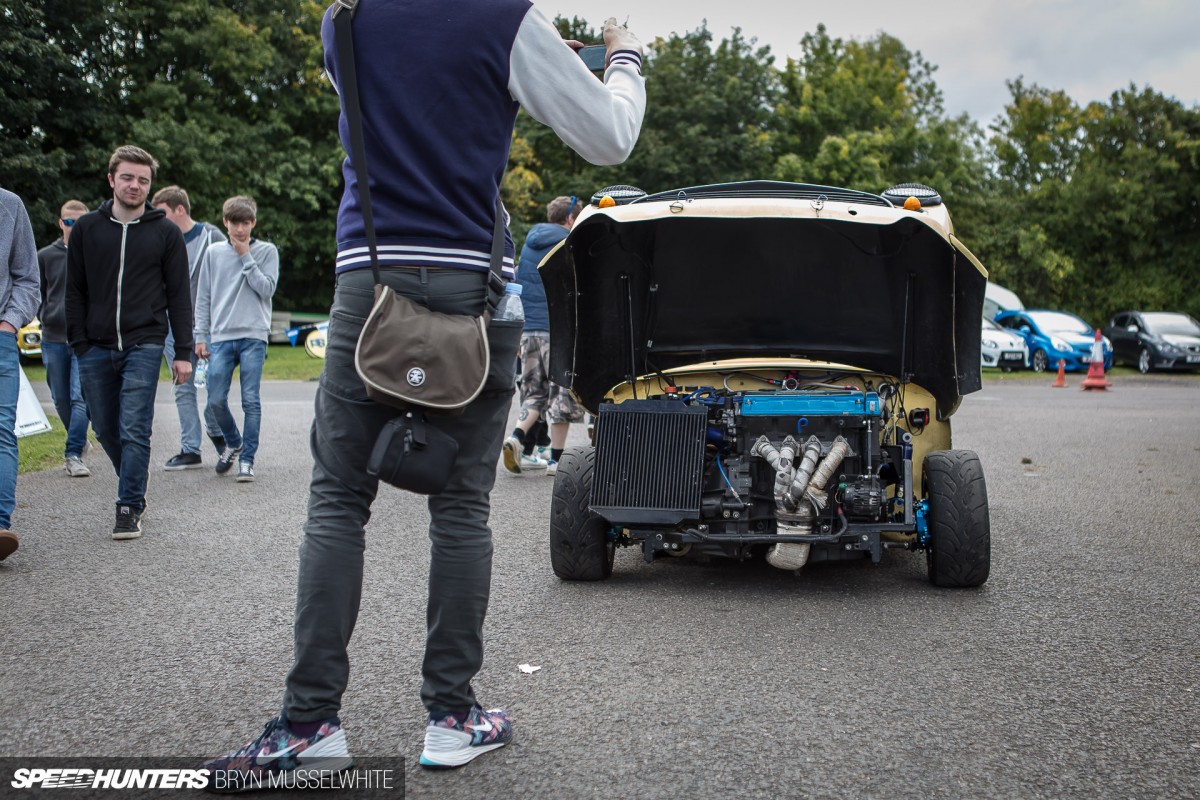 It's surprising how many people walked on by as the one-piece, flip-front was lifted up; maybe they had no idea what it would have originally looked like underneath there? I was joined in my vulture-like circling of the Mini by David Murphy who organises the excellent Retro Rides Gathering, and as he took a few phone pics we agreed the subtly was definitely one of the things we liked the most about the car.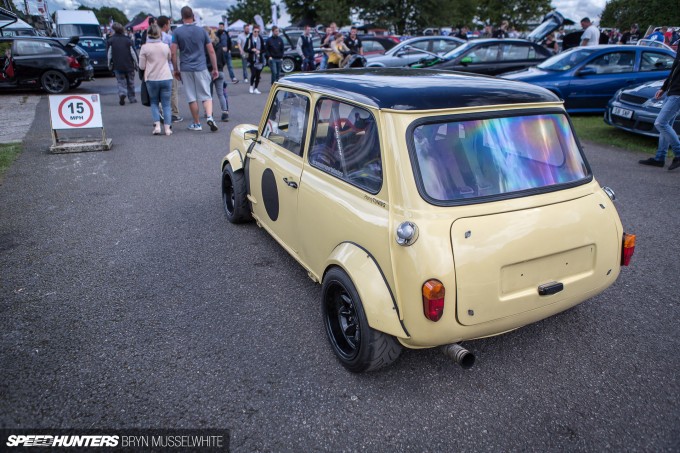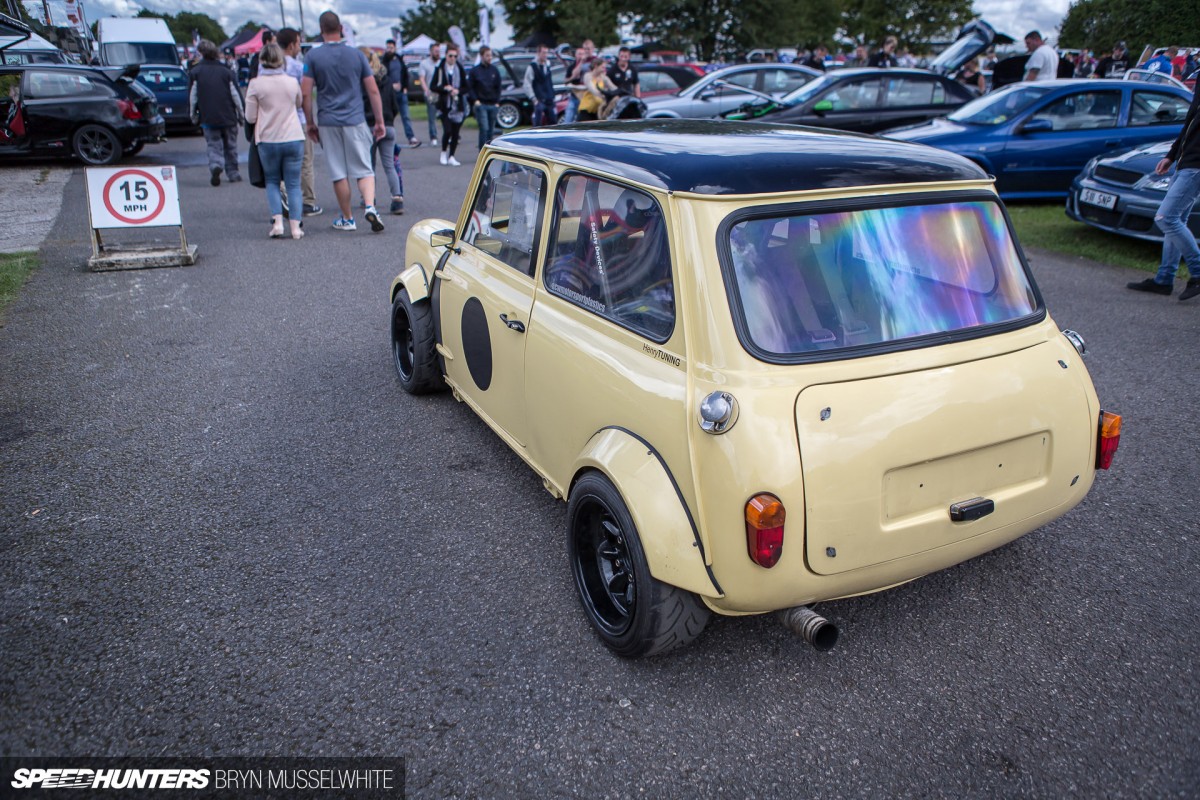 Actually, scratch that – there's a load of stuff I like about this Mini and life is too short to limit the list to favourites. Driving it must be hilarious; to have so much time and money rewarded in that way is what car ownership is all about for me.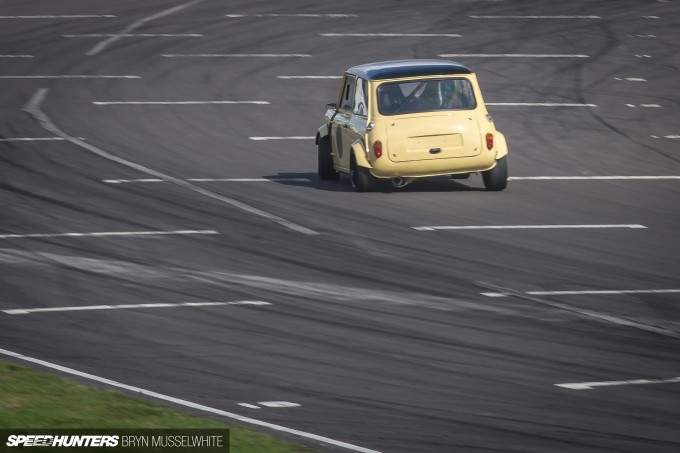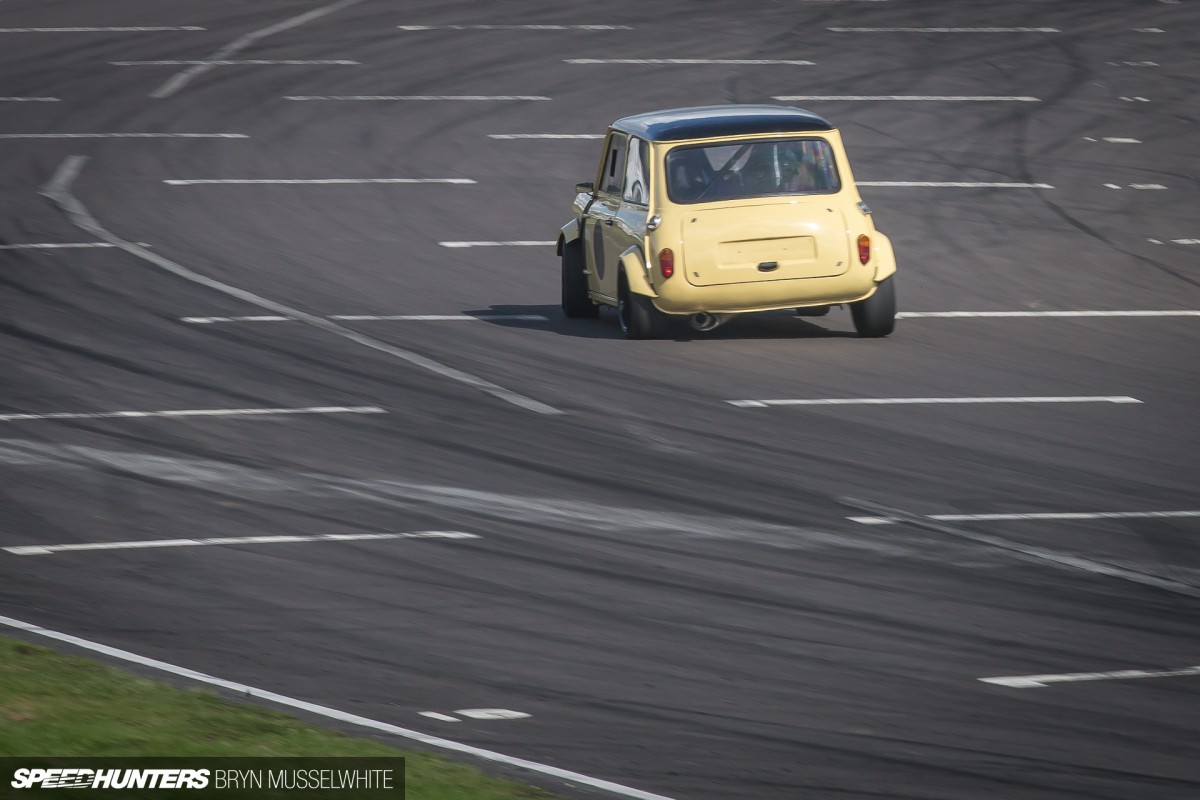 Chris mentions that he'll be spending this winter converting the running gear to four-wheel drive using Honda parts, so I really hope I bump in to him again and get to see the Mini in action. It just gets better and better…
Bryn Musselwhite
bryn@speedhunters.com
Instagram: Twospeedbryn
Cutting Room Floor