M Cars
You want a sports car just to drive on the weekends? Something with stiff suspension and a harsher rider perhaps? Something for point A to point B duty every now and then with some mountain roads in between? Then go for a classic. Something that sounds good and has all the right smells to go with it
But what if you can only have one car? I say get a BMW.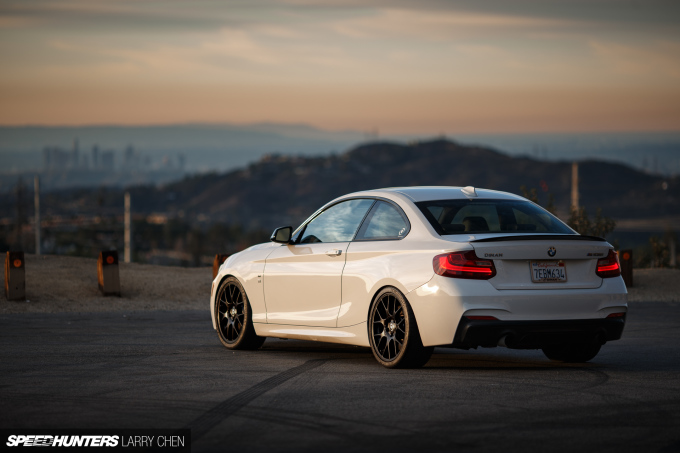 Midway through last year I had a chance to try out every BMW M car in current production at The Thermal Club race circuit in Southern California.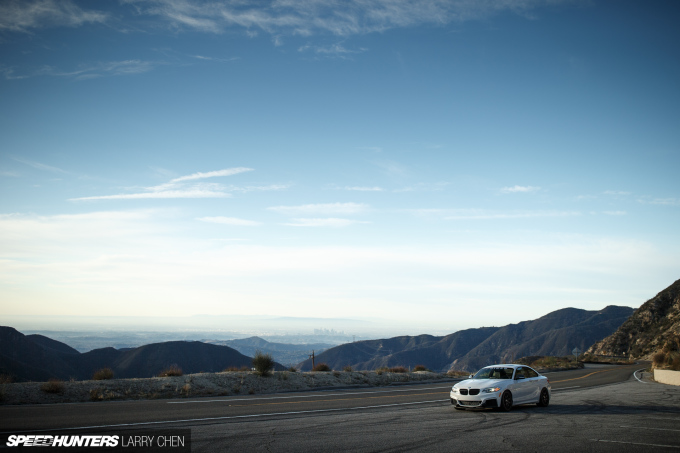 A couple of the cars really impressed me, but then of course, some of them also let me down. The one M-tuned car that surprised me the most was the M235i.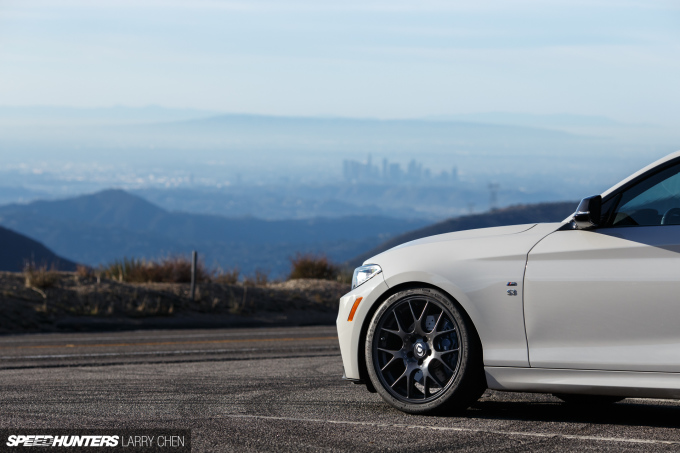 I had a chance to throw a stock M235i around the track for a bit, and let me tell you – it was an absolute blast!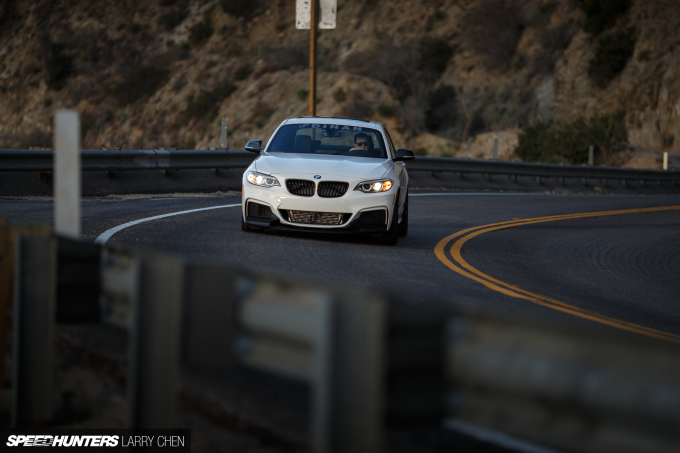 While cars like the M3 and the M4 have the power, they can sometimes be a bit of handful to drive. In those cars, you can get into quite a bit of trouble really fast with the horsepower that's on tap.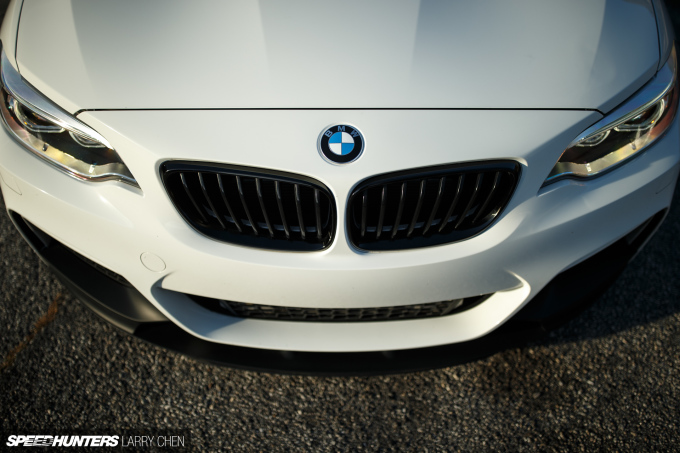 However, I didn't feel the same way with the M235i, which is to be expected considering it's a slightly watered down version of a genuine M car – the new 2016 M2 will play that role in this Series. That said though, it was a lot of fun to flog it for all it was worth. It even felt lighter than its bigger siblings, even though that's not really the case.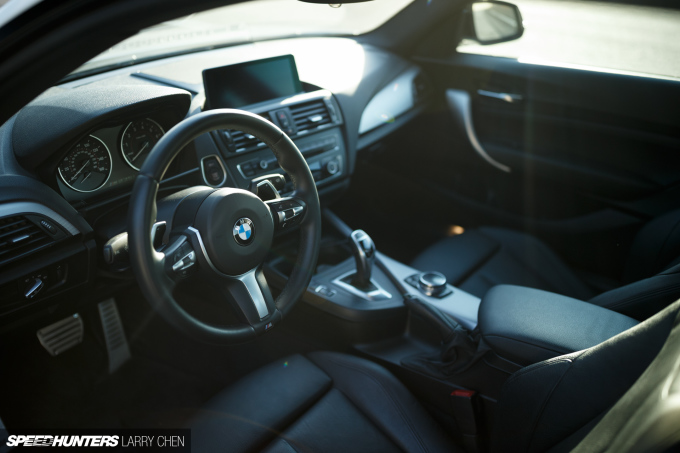 I mostly kept my thoughts to myself, but when the guys at Dinan reached out and asked if I'd like to drive their tuned 'S3′ M235i, I was very pleased.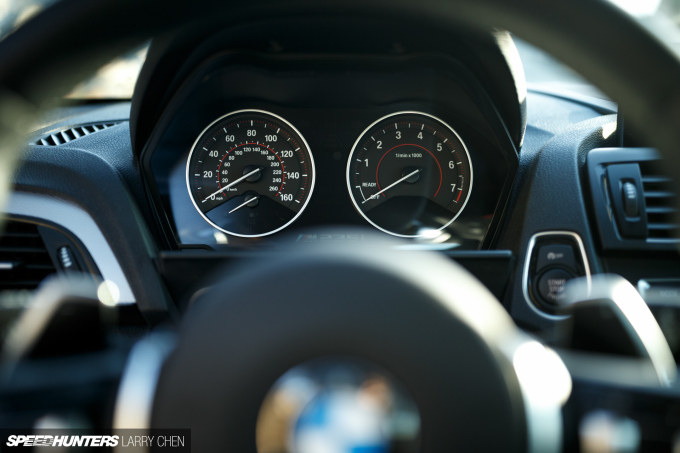 To me, the car already had the looks of a BMW M car on lockdown. It's subtle, but any enthusiast you could tell what it was right away.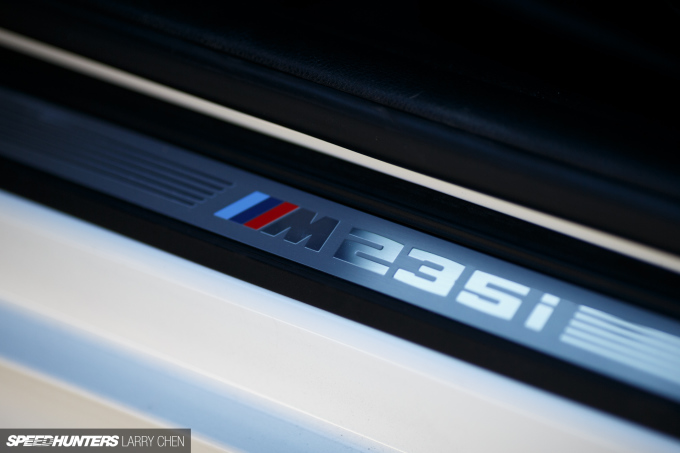 That's one of the fun things about the M235i and part of what makes it the perfect daily driver. You just fly under the radar.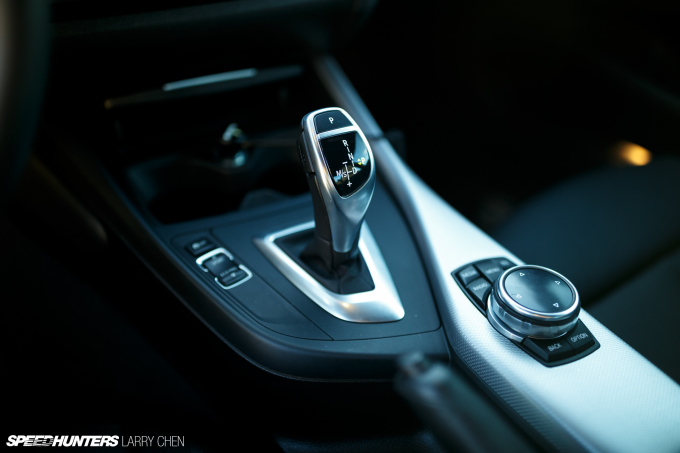 The version that Dinan let me try out had an 8-speed automatic, and yes, of course you guys know that I would have prefered a manual; but I wasn't going to turn down this opportunity over something so trivial.
The Dinan Touch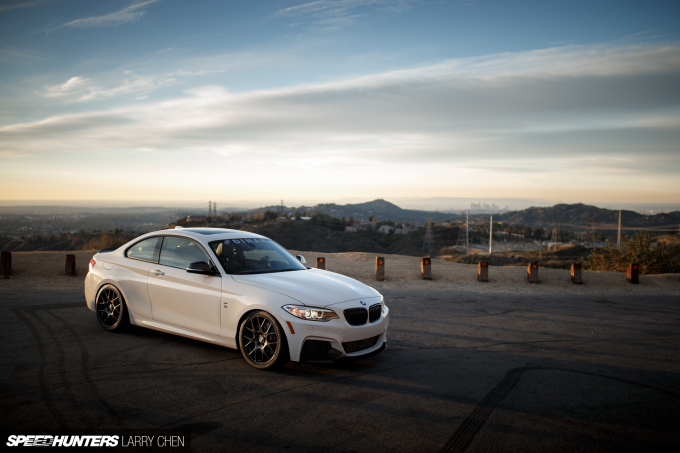 I took a drive one morning up Angeles Crest Highway just north of Los Angeles. This is a perfect mountain road with little traffic to interrupt my Southern California winter driving fun, which of course is t-shirt weather.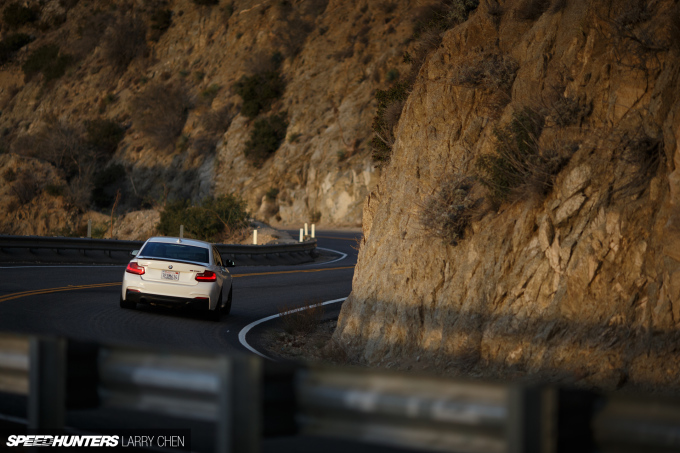 The first thing I noticed driving through the twisties away from all the bumper-to-bumper traffic was just how quiet the BMW rode.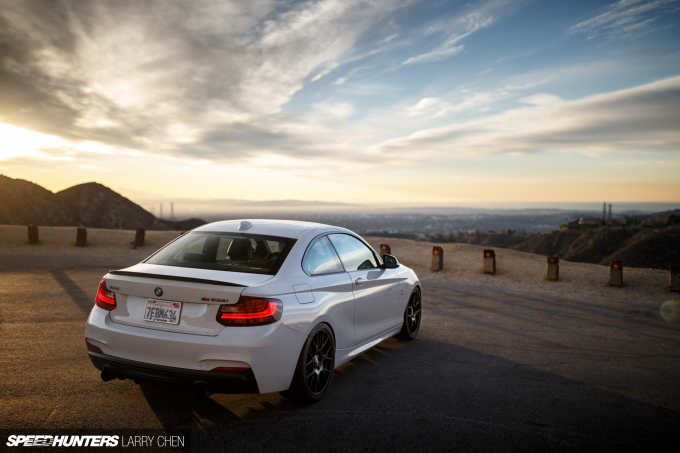 Dinan puts its touch on the suspension with just a few minor adjustments for the perfect balance between harshness and comfort and the oh-so-right look.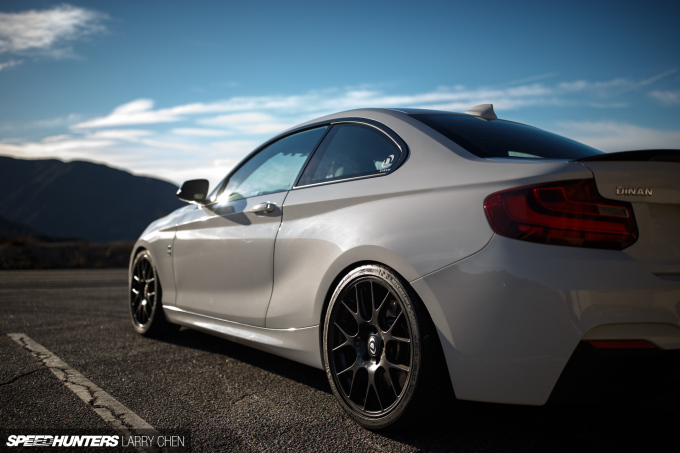 The kit includes performance springs and adjustable front and rear sway bars, as well as a lower control arm monoball kit.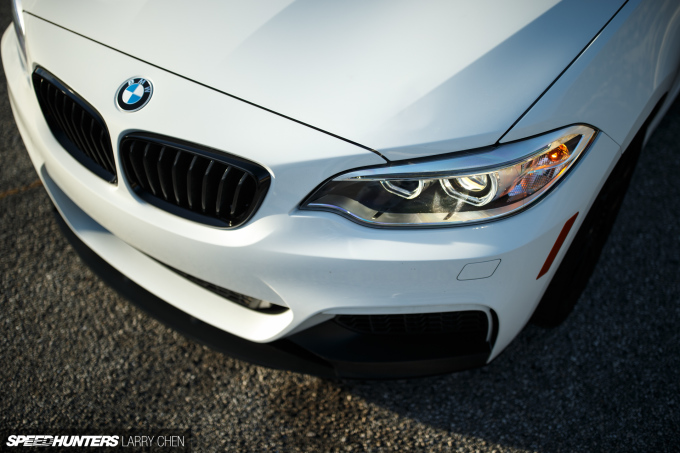 For added adjustability, Dinan adjustable camber plates are included just in case you want to run even more aggressive camber.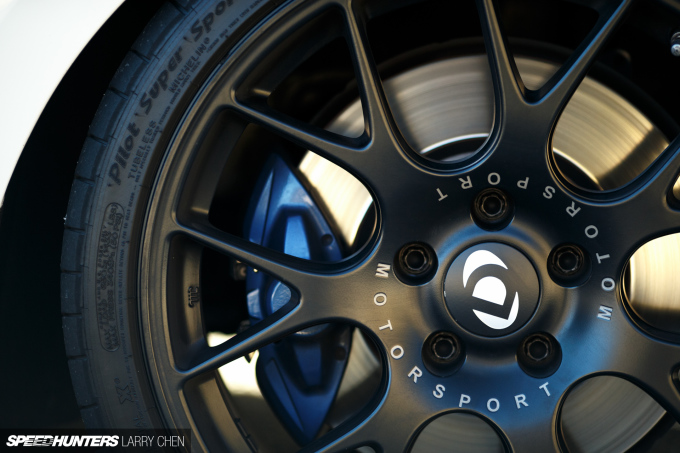 As for the wheels, you can't go wrong with BBS CH-Rs, can you? In this instance they're finished in black with Dinan center caps and measure 19×8-inch in the front and 19×9-inch in the rear. Wrapped in Michelin Pilot Super Sports tires, this M car has plenty of grip to spare.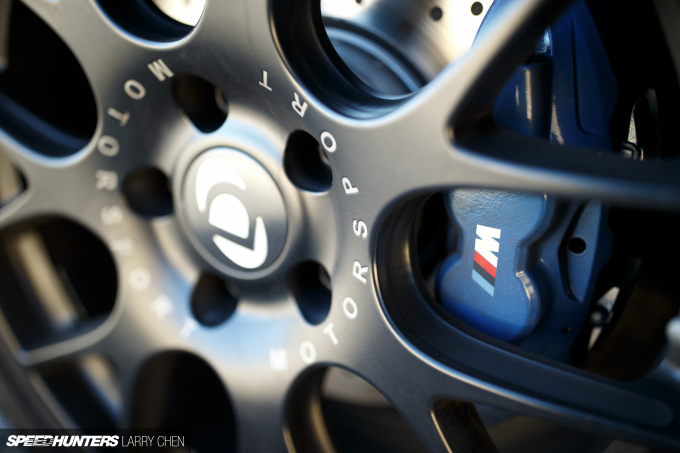 And as for stopping power, the M235i is equipped with M Sport brakes from the factory.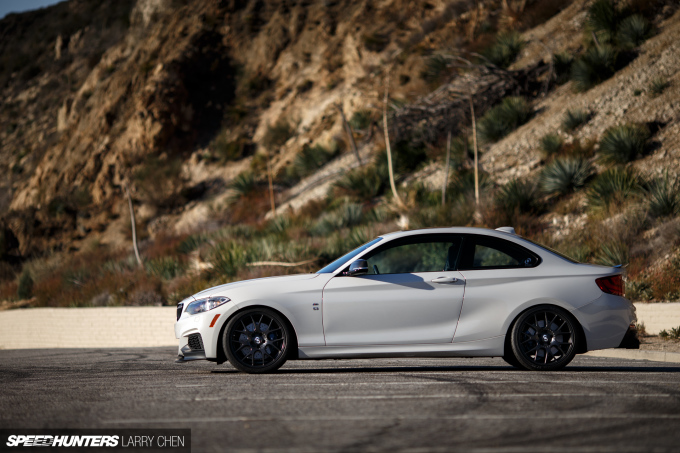 The stock M235i was most definitely more tame in the acceleration department compared to its bigger brothers, but this has changed considerably after Dinan put its touches to it.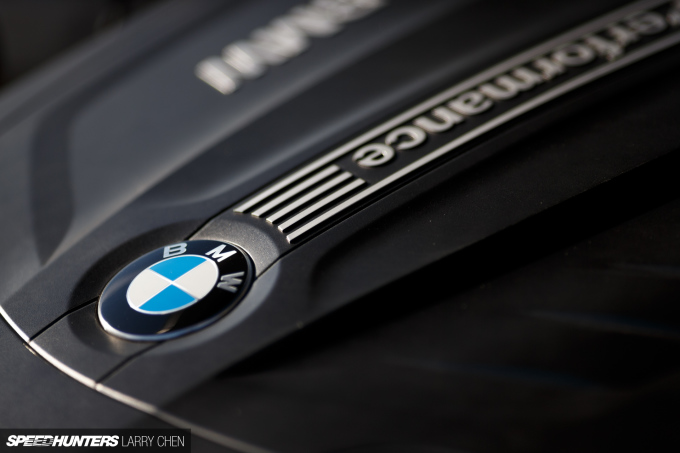 In stock form, the N55 3.0-liter turbocharged inline six produces 320hp and 330ft-lbs of torque.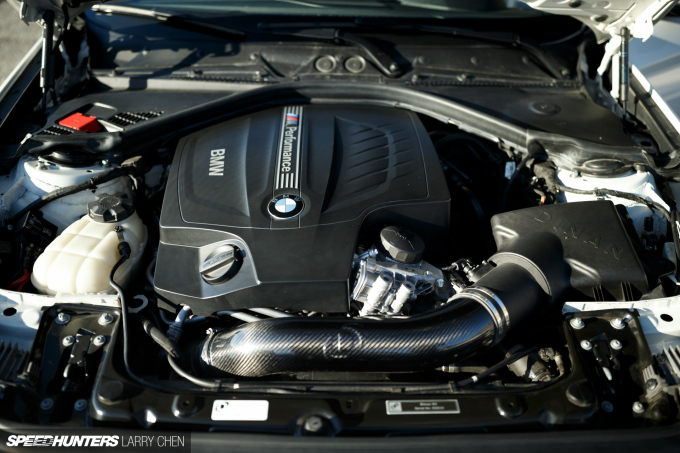 But with the addition of a Dinantronics Performance Tuner Stage 4, a big turbo kit, dual upgraded intercoolers, plus intake and exhaust upgrades, power is bumped up to 440hp and 455ft-lbs of torque.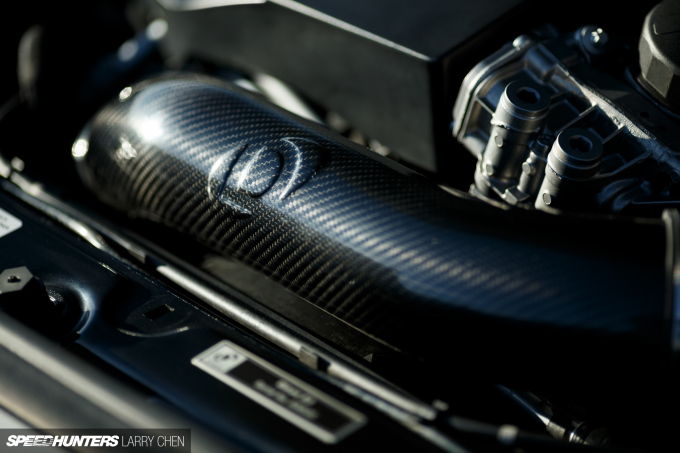 That is, a 120hp and 125ft-lb improvement over stock. All that and you can order it from a dealership.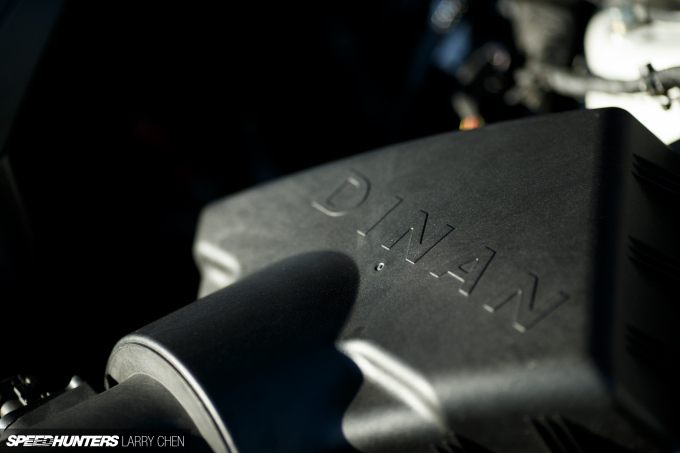 The best part? It still retains its factory warranty and it's also CARB-legal in the US, which means the authorities can't give you citations for your special 'modifications.'
Boost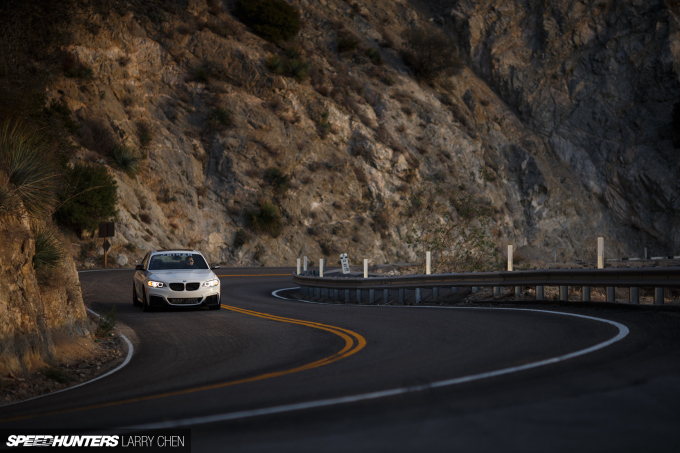 I guess you could say this is a textbook definition of a sleeper. From the outside, besides the wheels and exhaust, you can't really tell the car is very modified, but in reality it's a rocket ship.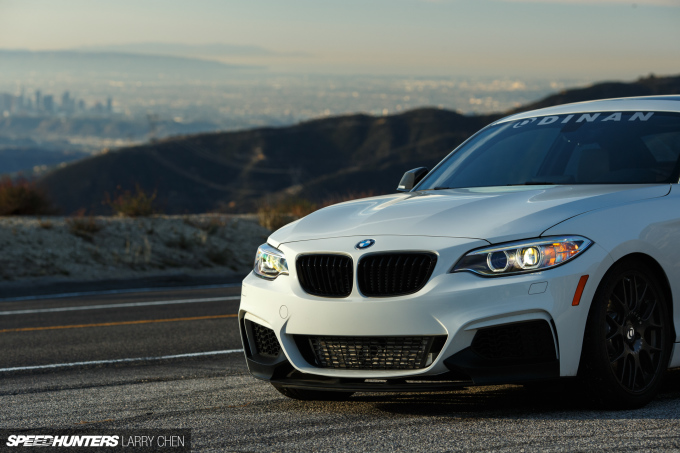 From a standstill, first gear has become pretty much unusable, because as soon as I put my foot down I had to see-saw the wheel in order to stay on the road. Of course, this had something to do with the 8-speed auto.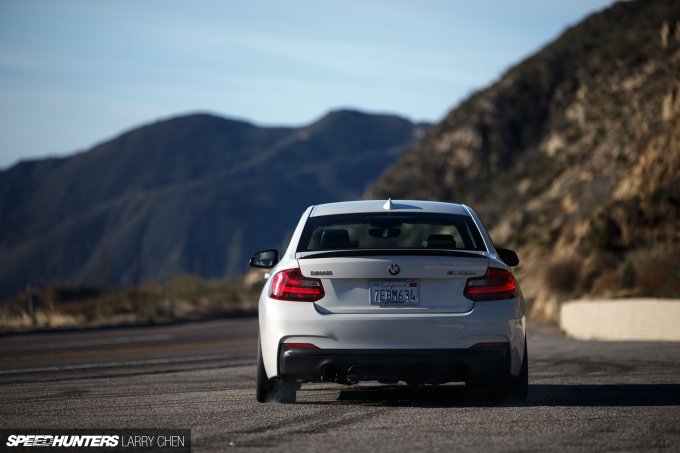 I could definitely see that the power could be more useful with longer gears in a 6-speed manual. Because even though I was just cruising along, I'd look down to I see was already in fifth gear with three more to go.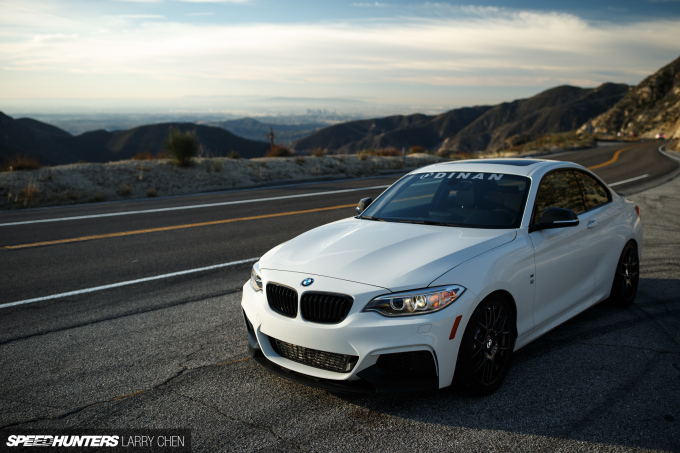 But even with all the power it possesses, the Dinan car still stays very quiet when you want to drive at a slow pace. As soon as you stab the throttle though, you get an immediate influx of turbo noises that you otherwise would not hear in a stock M235i.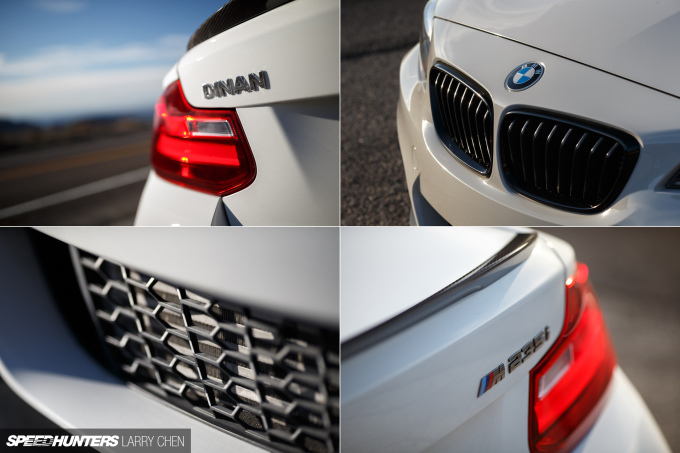 It's very hard to improve upon a platform that BMW pretty much perfected to begin with without making major sacrifices for comfort or reliability, but Dinan has done just that.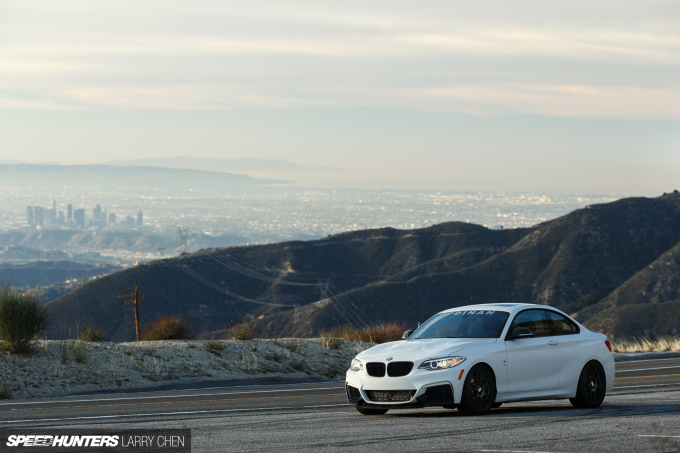 Even though the S3 M235i has a major boost in power, all the subtle refinements made to the suspension as well as the added grip of sticky tires makes this car very manageable to drive in the twisties as well as on the street.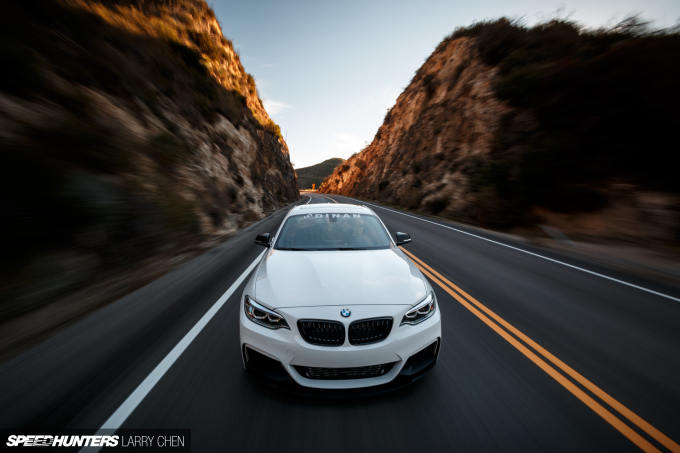 While I still miss the sound and the feeling of naturally aspirated M cars, when the boost in this M235i kicked in all I could do was smile from ear to ear. Which makes me wonder, what are the other Dinan-modified M machines like?
Larry Chen
Instagram: larry_chen_photo
larry@speedhunters.com