Papa's Got A Brand New Bag
Mercedes-Benz as a brand leaves me feeling conflicted; its vehicles either seem to be safe and restrained middle management shuttles, or ridiculously tempting and tuned to mentalist level weapons. I mean really, what's its game? There doesn't seem to be any middle ground.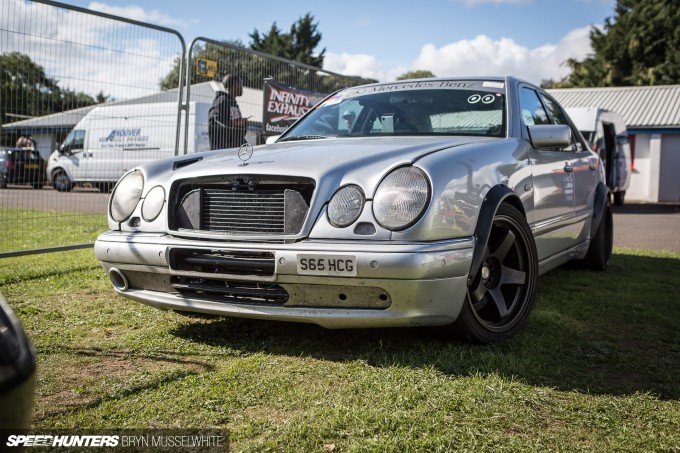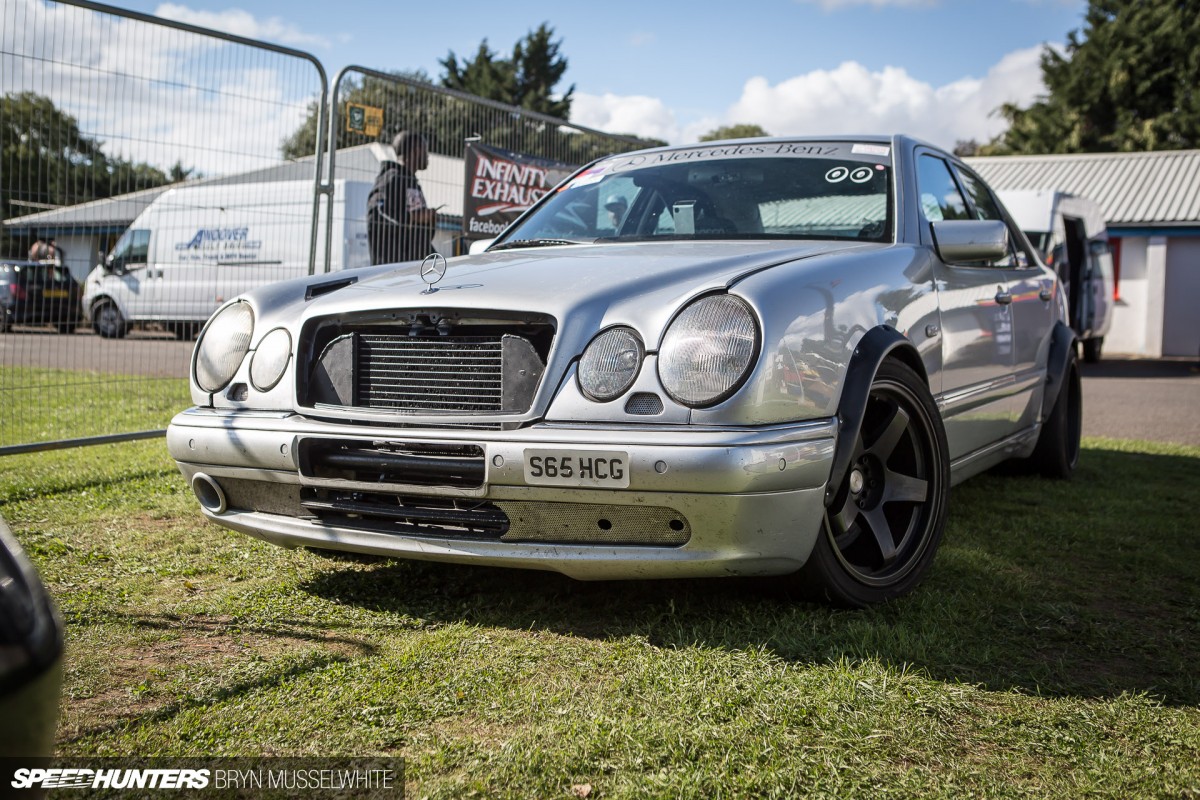 The same goes for modified examples too. You either see them very low with OE additions and running some immaculately considered wheels, or again, the modifications look like those of a death-obsessed lunatic who saw potential nobody else could identify, let alone act on.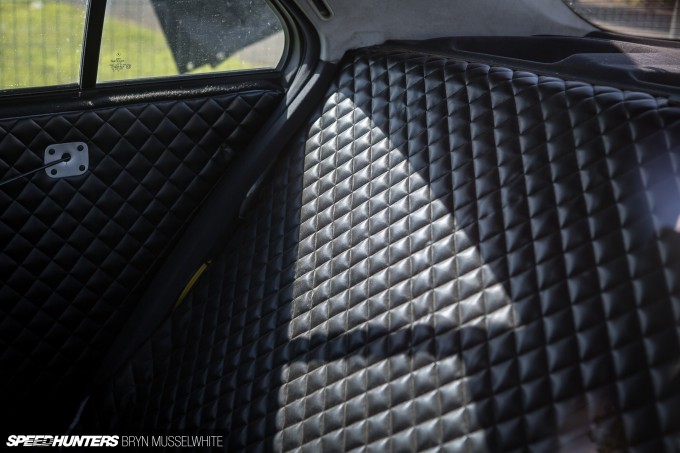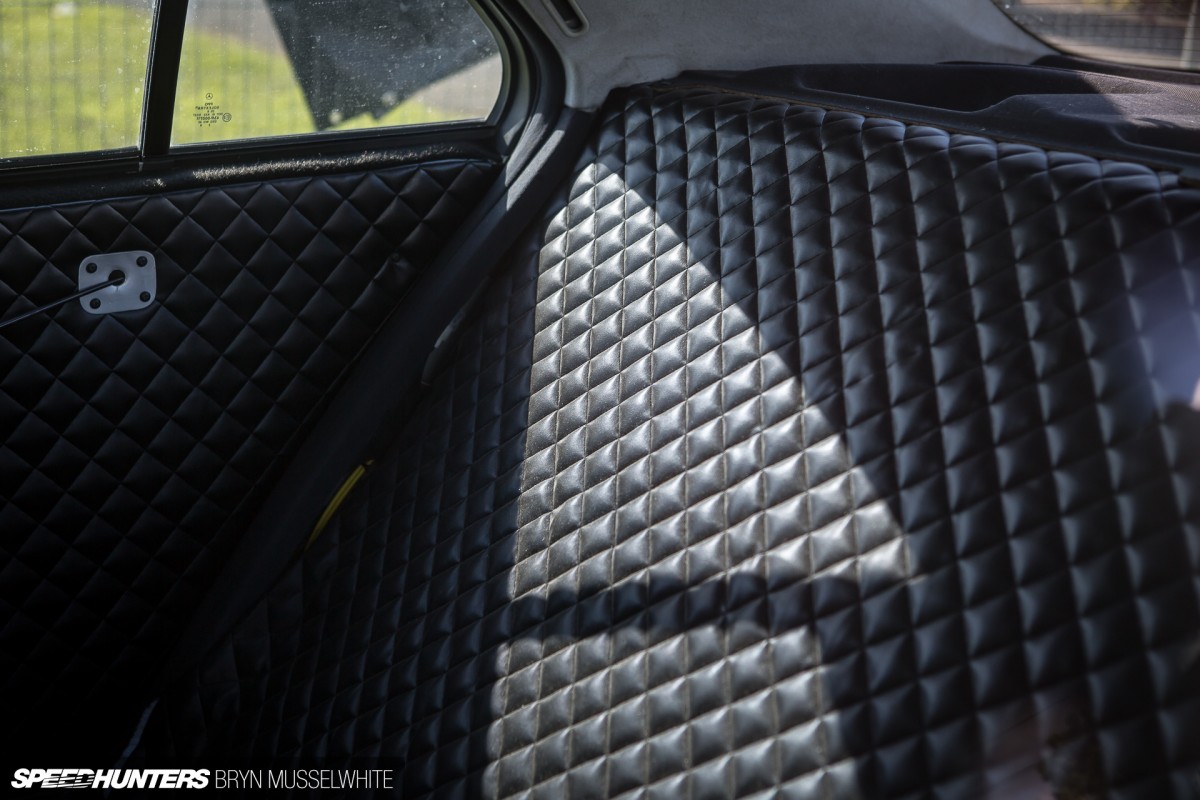 Which is where this late '90s E55 AMG comes in.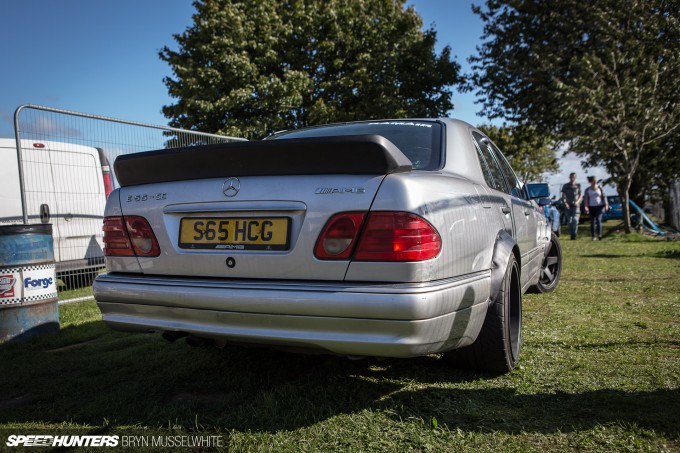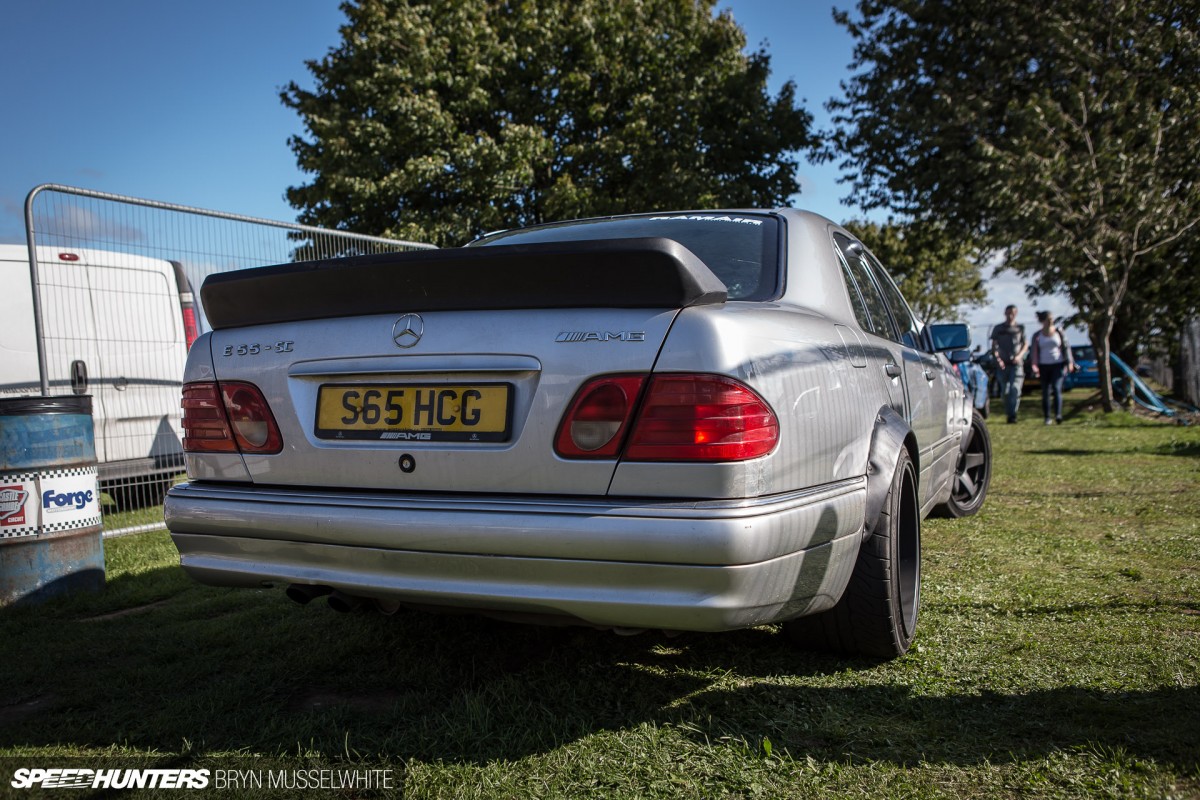 Mercedes has always been good at disguising potential in its vehicles, and the E55 from a distance was such a 'blend in' model. This one being silver just backs that up. The most common Merc colour of the last 20 years? Probably… A duckbill spoiler and screw-on arch extensions could be considered vulgar additions to some, but I doubt very much whether the owner/builder of this saloon gives a rat's ass what anyone else thinks.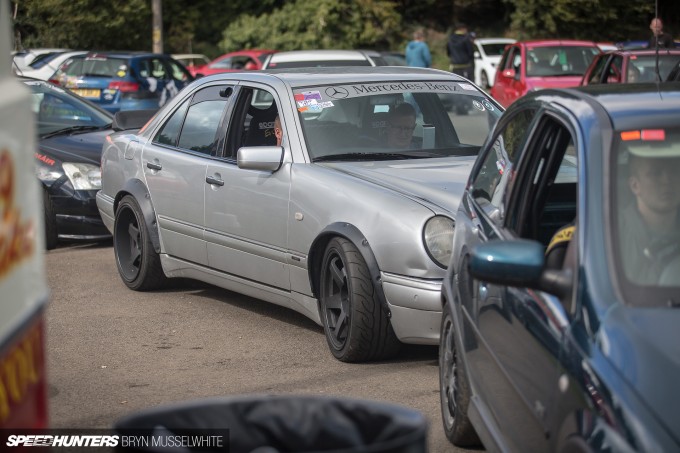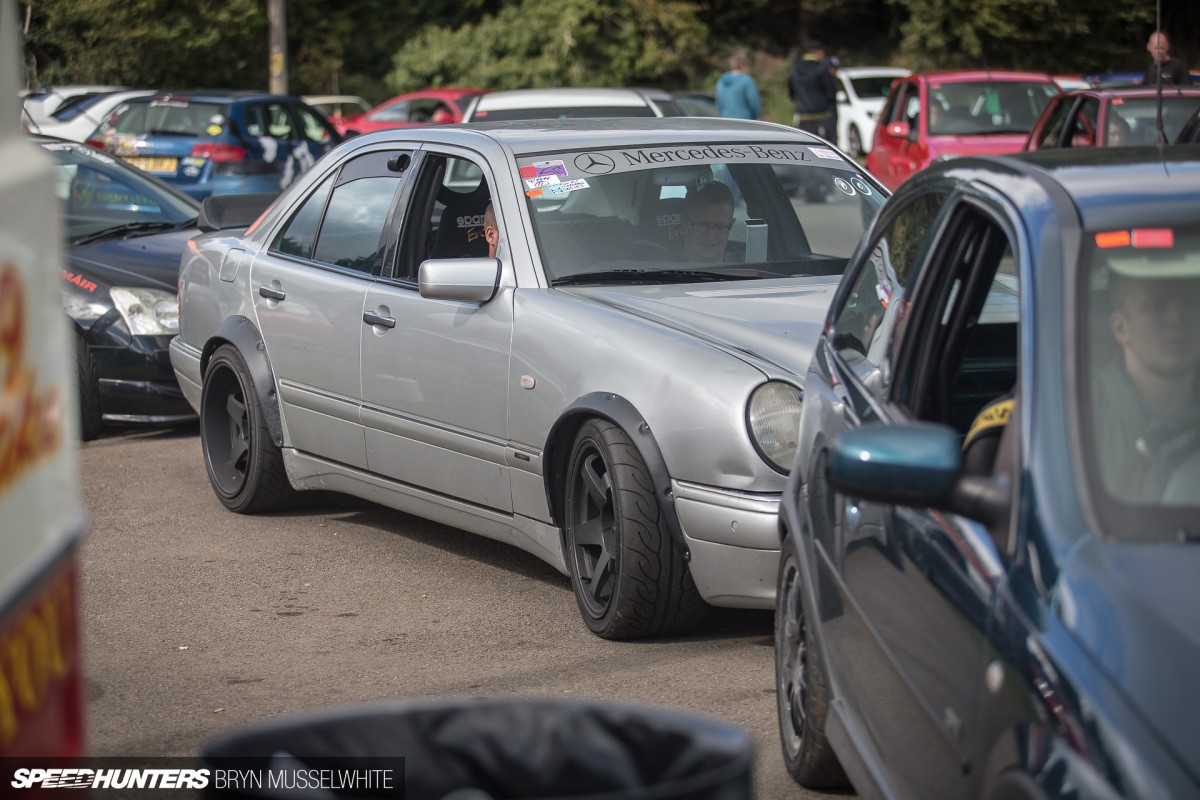 I'd spotted the four-door through traffic at the Forge Motorsport Action Day back in September. My friend Jamie is a Benz nut, and when I asked him what he knew, he told me tales of a supercharger, manual conversion and on track hilarity. But when I finally tracked it down to a grassy corner of the pits, the driver propped the bonnet up and walked away telling us to put it down when we were done looking.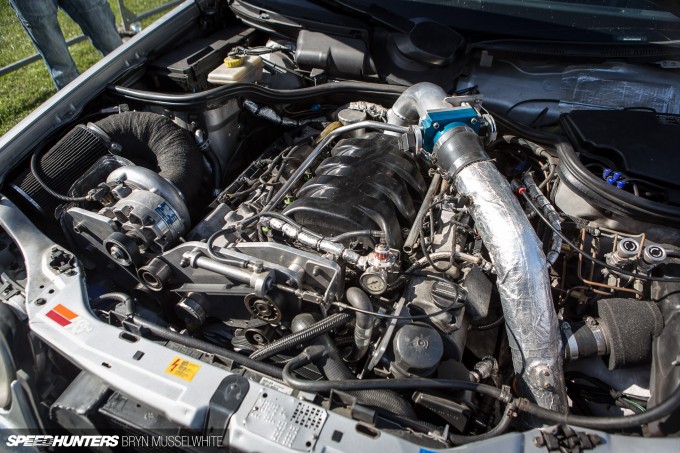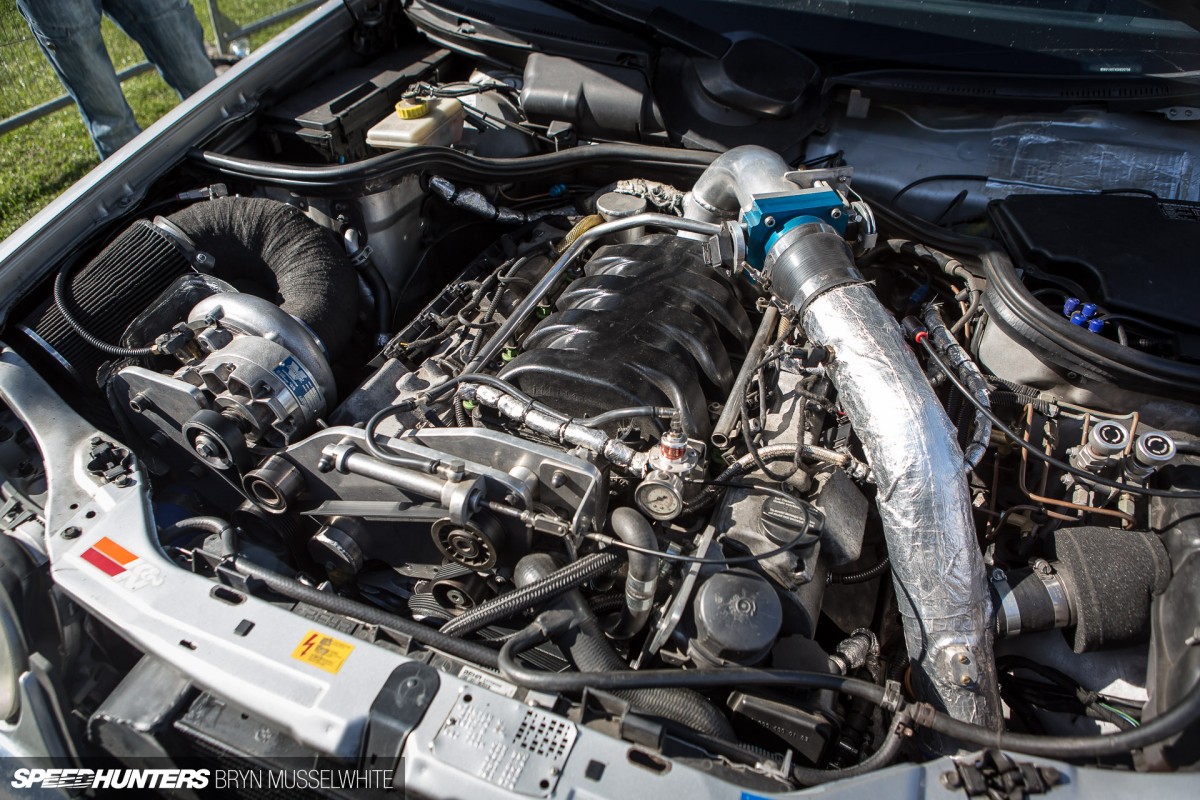 I'm guessing, when you've mounted a massive Vortech supercharger onto the standard 350hp-ish V8 and sorted the gears with a Viper-sourced T56 manual box, you've probably listened to enough people asking stupid questions! Me, I just wanted to congratulate him on being a man of vision.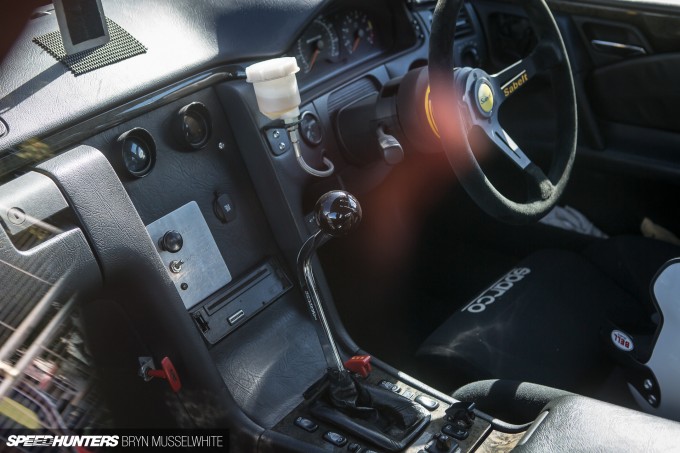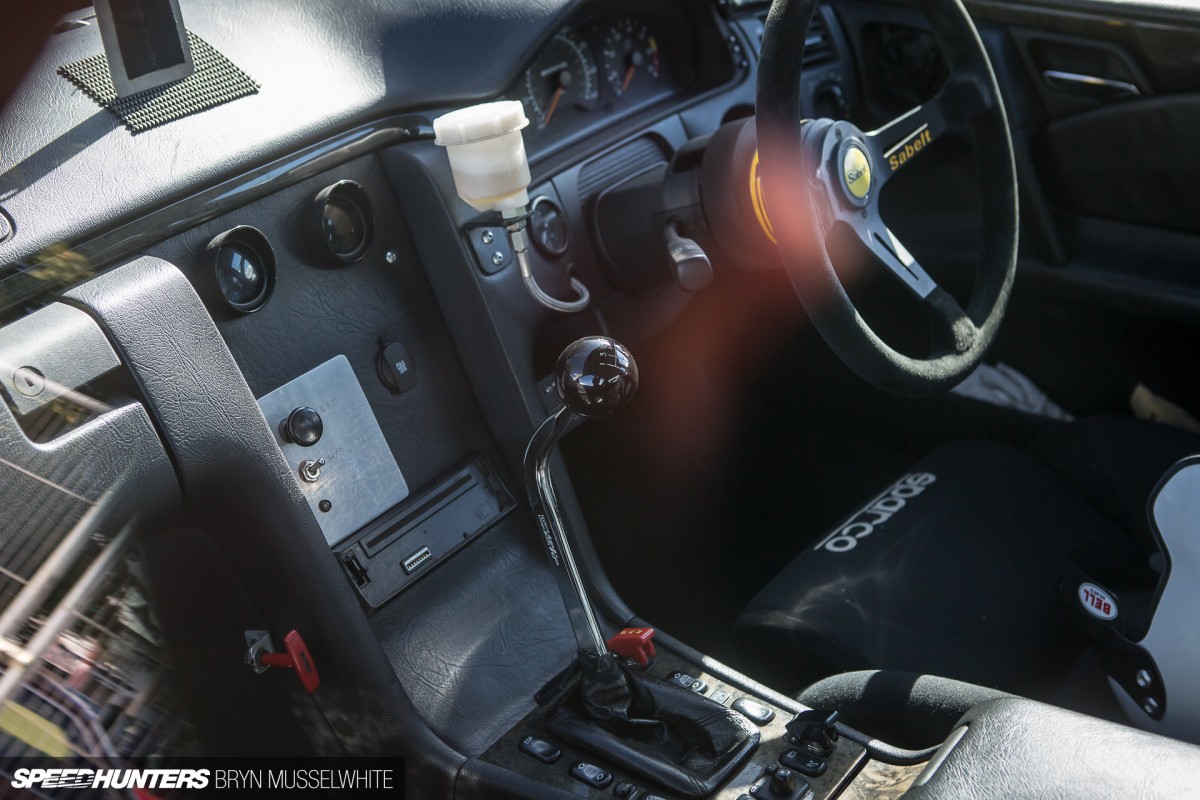 So if you're reading this Mr. AMG, then hats off to you. Maybe this well-observed, tyre-slaying saloon is the distillation of why I'm conflicted by Mercedes-Benz. On paper, this route to track happiness is anything but obvious, yet seeing the car sat in all its brutal glory, its sanity was refreshing and irresistible. Awesome stuff.
Bryn Musselwhite
bryn@speedhunters.com
Instagram: Twospeedbryn
Cutting Room Floor