The Tokyo Auto Salon throws so much at you. It's both a visual and aural sensation; you're bombarded with sights and sounds as you make way through the halls, and at times it's quite tough to keep focused. There is so much to see that it's easy to dismiss something prematurely, simply because you've already seen 35 tuned versions of the same car in four different halls. But if there was one car that wasn't at all this like, it's the restomodded Fiat X1/9 I found in the Enkei booth.
In all my years of attending TAS, I'd never come across one of these Bertone-designed, mid-engined specials at the show. The X1/9 is a car that I've always had a soft spot for; it was a superb idea – a compact two-seater with a normal production engine (from the 128 coupé) fitted behind the cockpit for an MR layout, with most of its performance and fun coming from the chassis' lack of weight.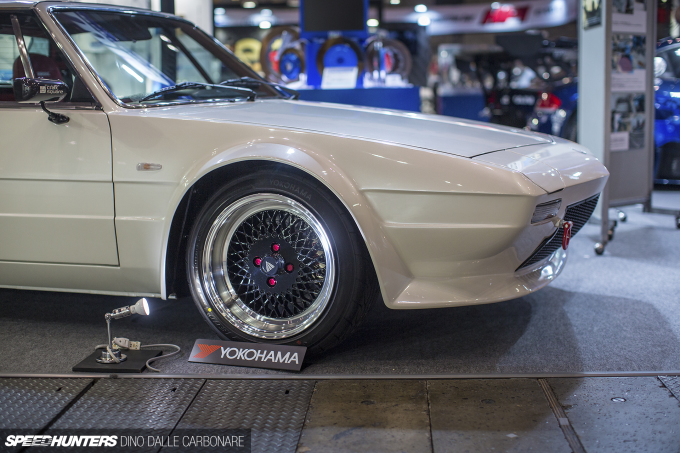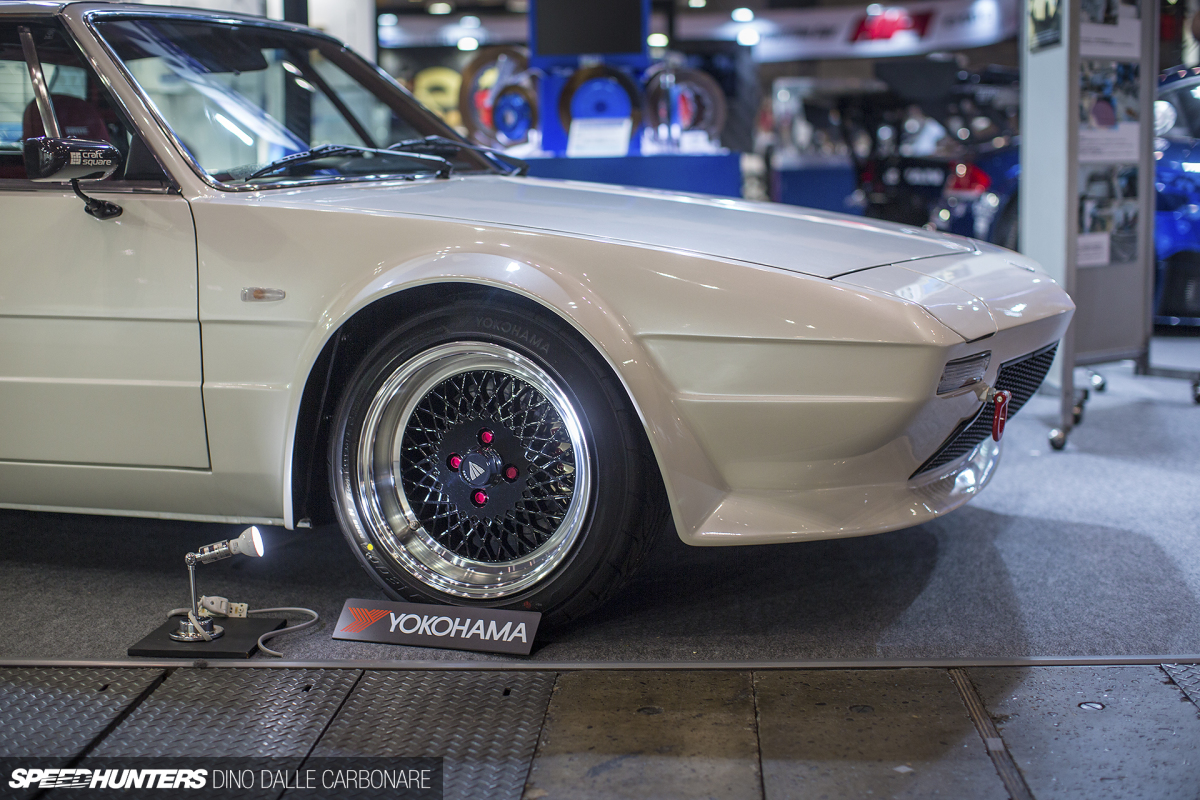 But what makes this particular car special is that up until a few months ago it was nothing more than a bare, rusted-out shell.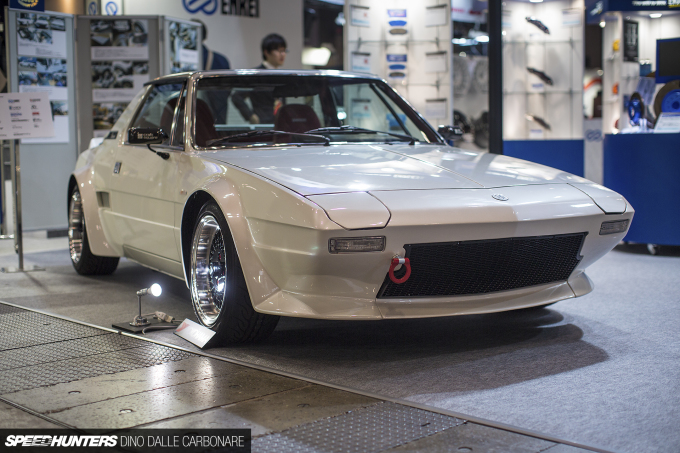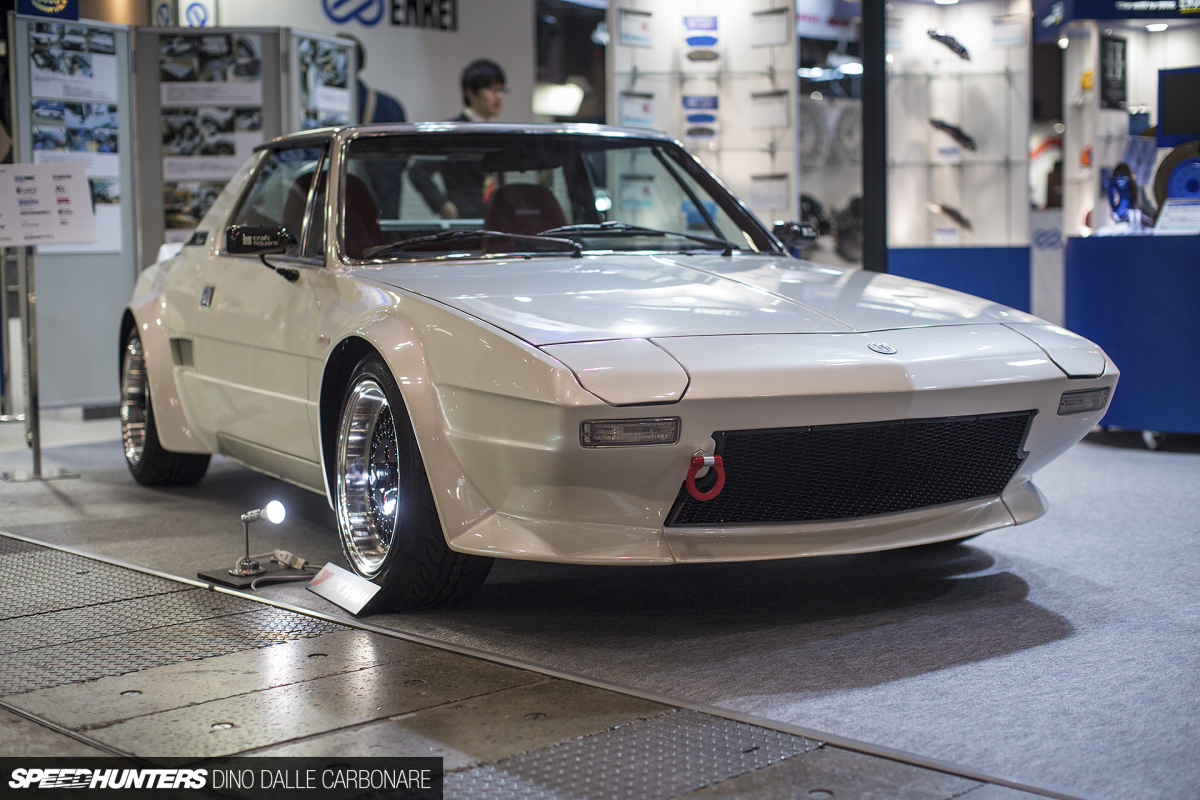 It was put through a ground-up restoration, which if the progress pictures on the display boards behind it are anything to go by, also involved a huge amount of custom fabrication. While being resurrected, the front and rear wheel arches were flared outwards and now accommodate a set of vintage-inspired Enkei92 wheels from Enkei's Classic line. Through the spokes you catch a glimpse of the Endless brake calipers, which although look small, actually pack some serious stopping performance.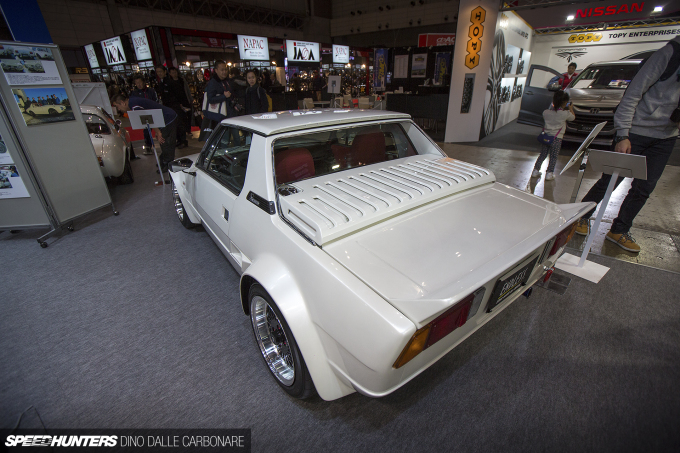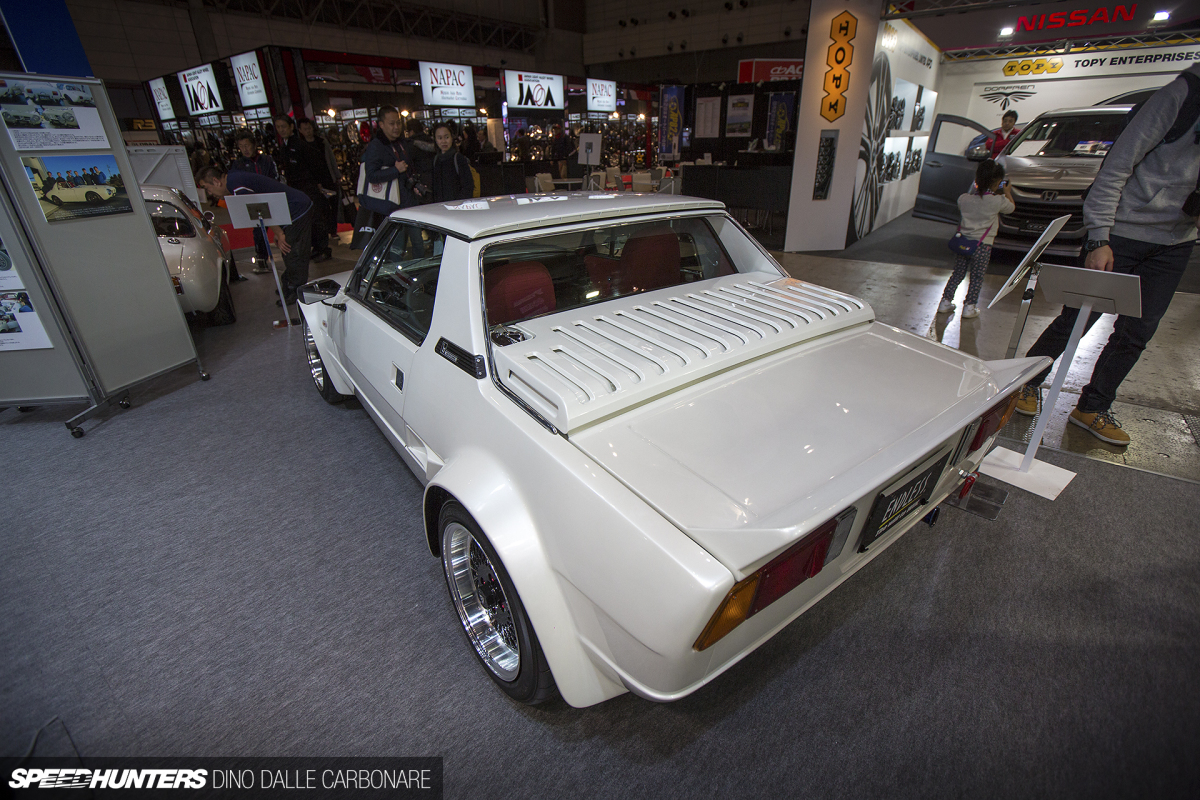 Another detail that visually sets this X1/9 apart from others is the exterior plastic trim – including the engine cover, spoiler and front side intakes – which has all gone from black to being refinished in the same pearl white paint as the body panels.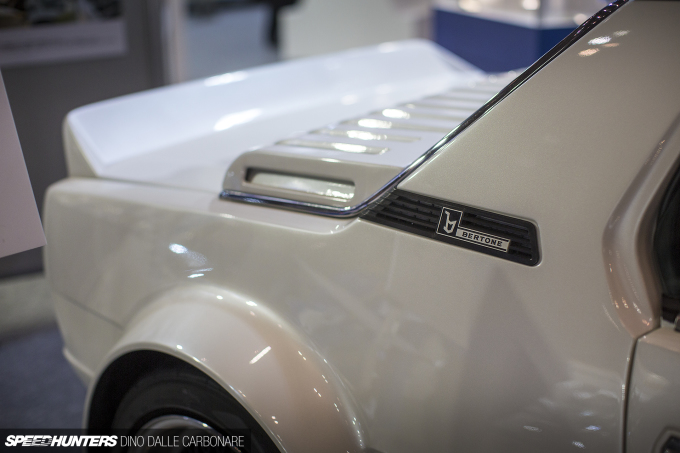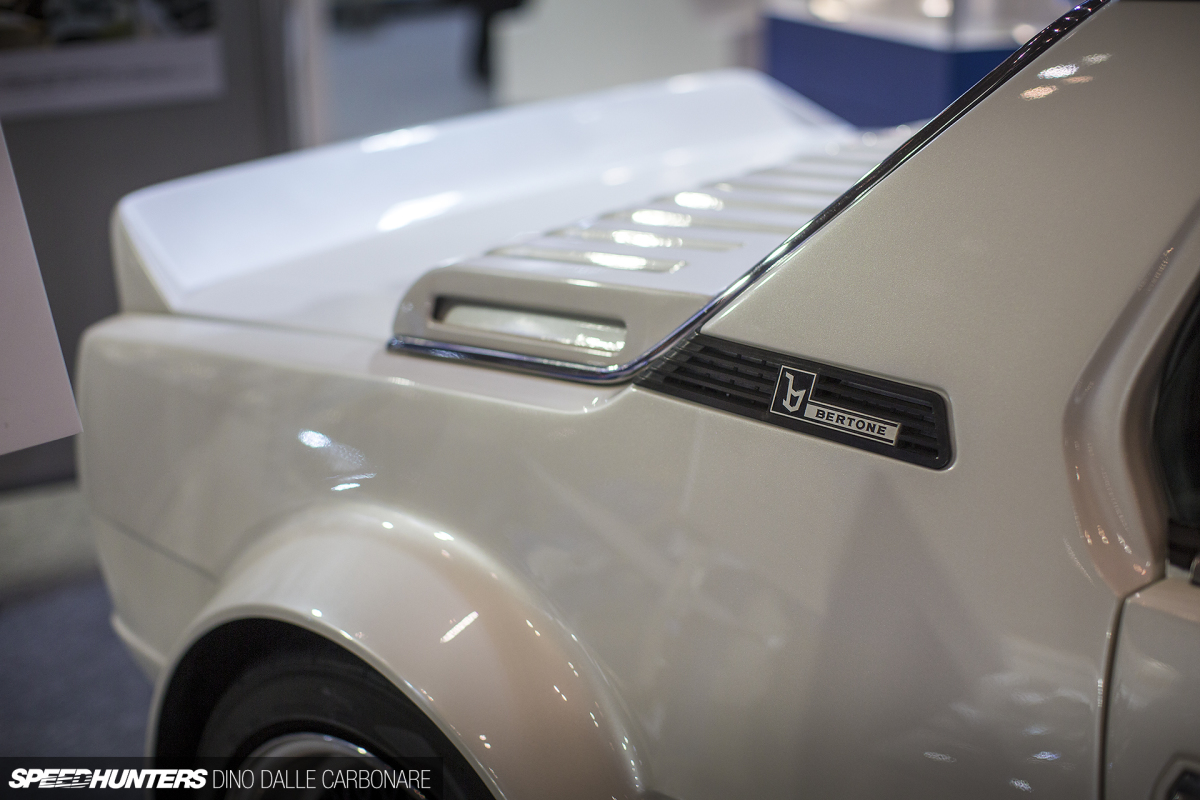 Only the little side grille on the B-pillar has been kept original, proudly displaying its Bertone badge.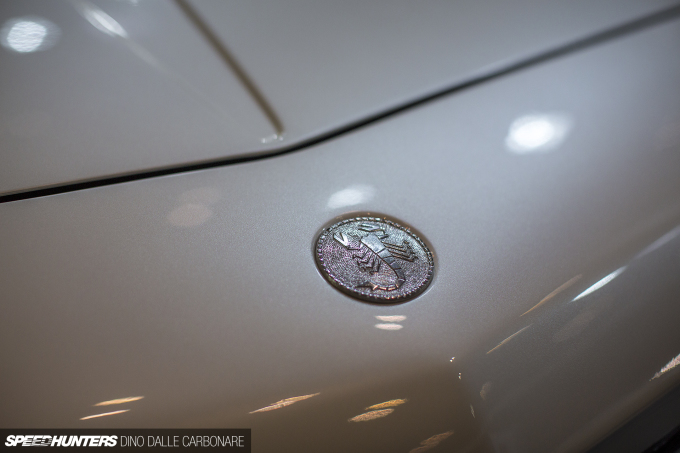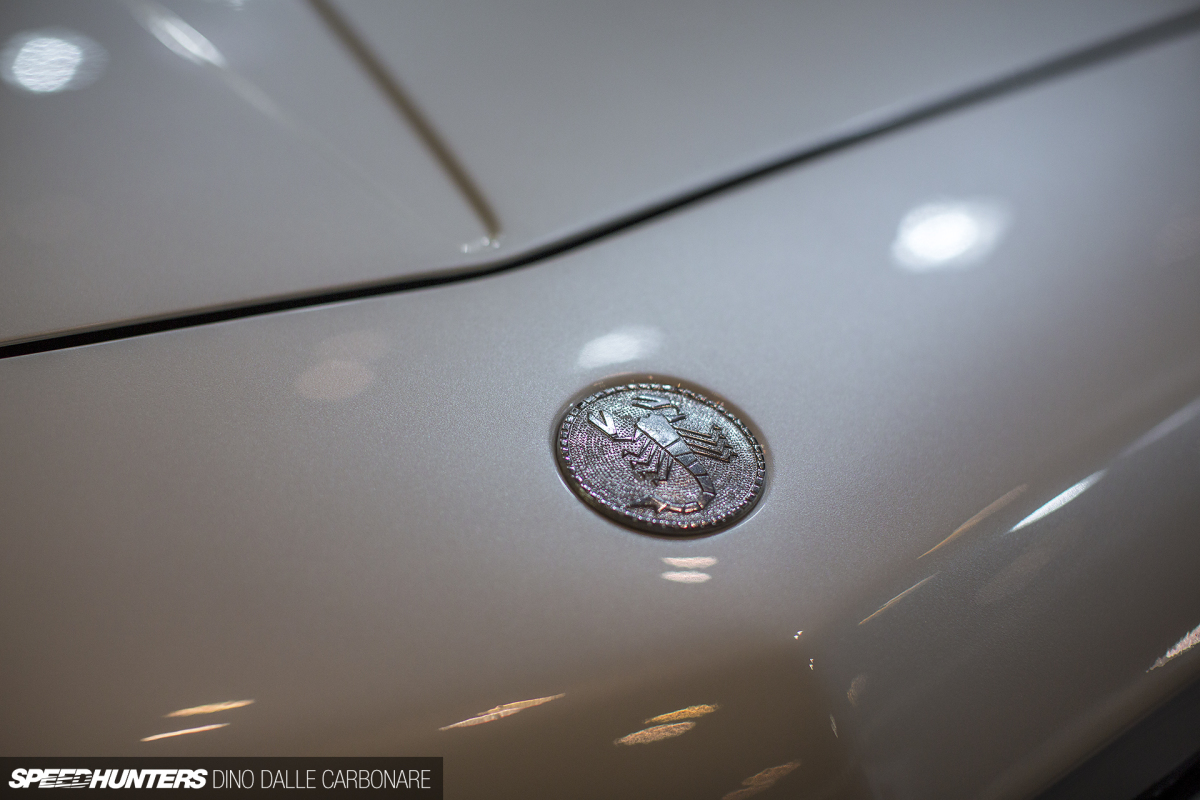 Up front, the Abarth scorpion replaces the Fiat emblem in a nod to race versions of the X1/9 that competed in the '70s and '80s.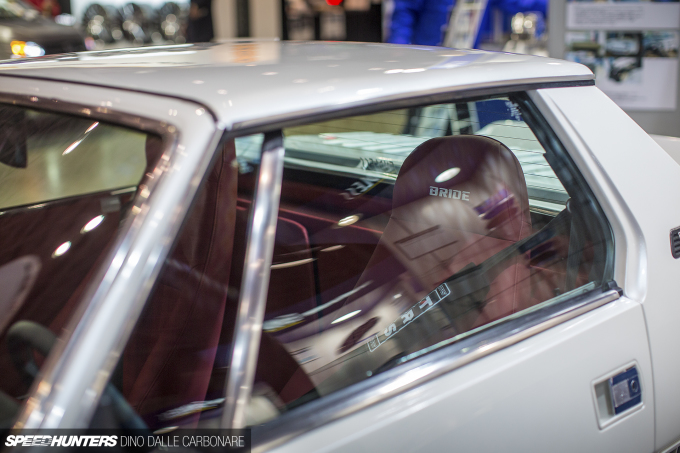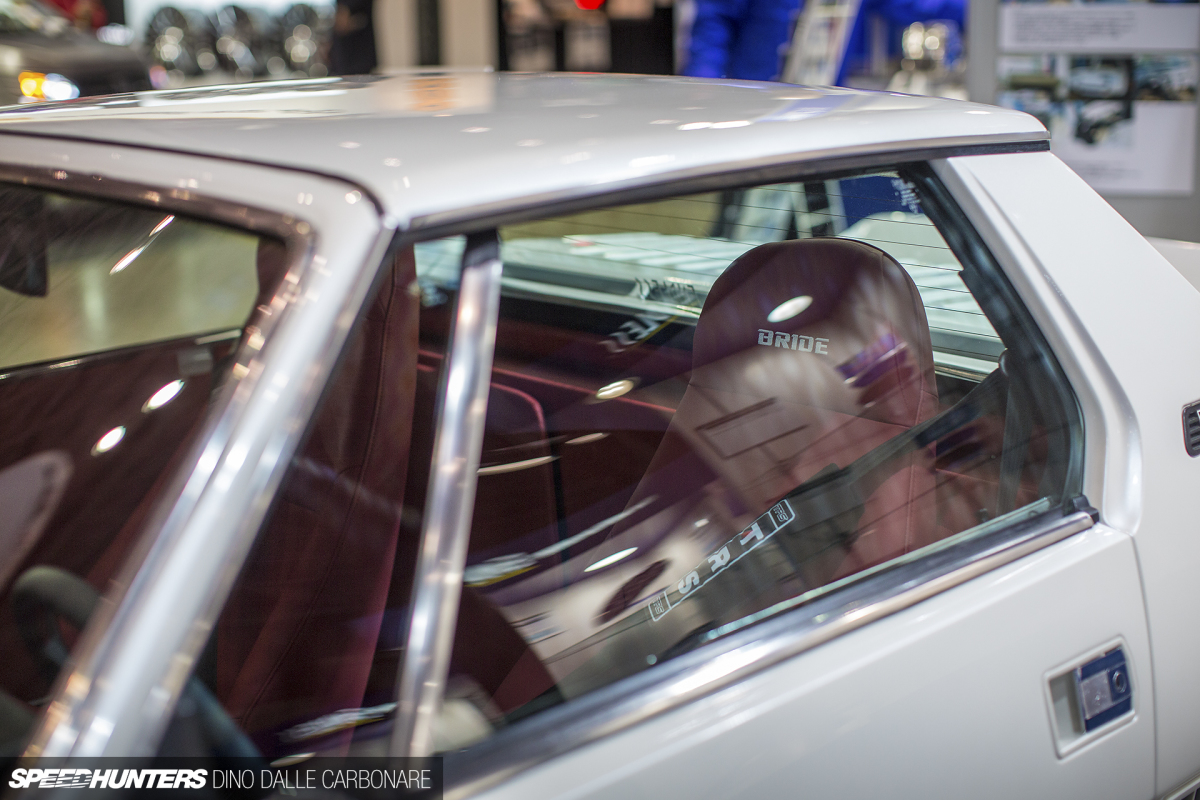 To complete what is an outstanding build, the interior has been trimmed in red leather and sports a pair of vintage-styled Bride seats, giving it all a true touch of class with a JDM twist.
I like this car so much I might just have to hunt it down and feature it properly. Is anyone else with me on this?
Dino Dalle Carbonare
Instagram: speedhunters_dino
dino@speedhunters.com