What you are seeing here is a concept of a concept. While we are pretty certain that Toyota will put the S-FR that debuted at the Tokyo Motor Show last fall into production, we still don't know much about it, let alone when it might be coming. But seeing that Toyota's Gazoo Racing arm has gone to great lengths in creating this 2016 Tokyo Auto Salon showpiece, it's fair to assume that this car will happen. Well, at least a street car version, most likely powered by a direct injected variant of the 1.5L Corolla motor, anyway.
The fact of the matter is, the S-FR – an obvious spiritual successor to Toyota's Sport 800 of the 1960s – is yet another great thing to happen for enthusiasts of affordable Japanese sports cars. It's potentially a very important model for Japan's biggest automaker too.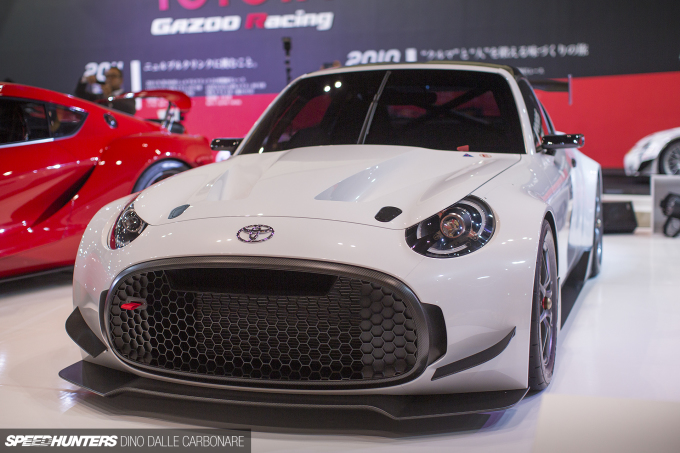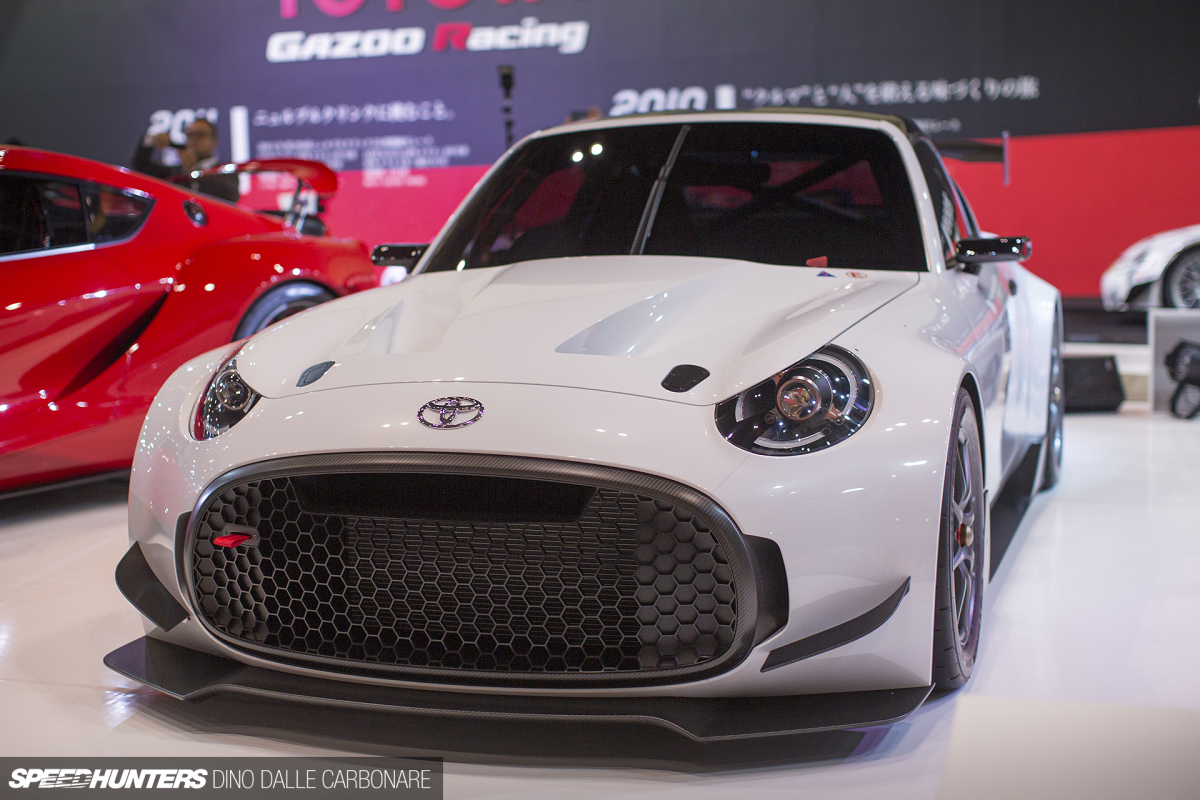 When the S-FR was first shown in late October 2015, the most polarising aspect was its huge, gaping grille. But seeing it recreated in lightweight dry carbon fiber has now made it far more digestible in Gazoo's 'Racing Concept'.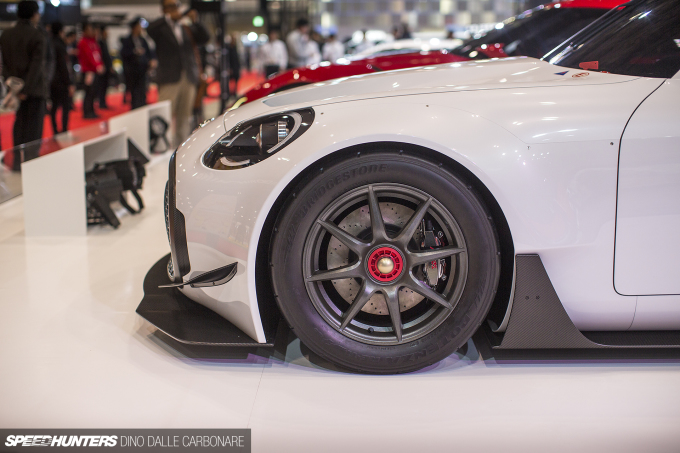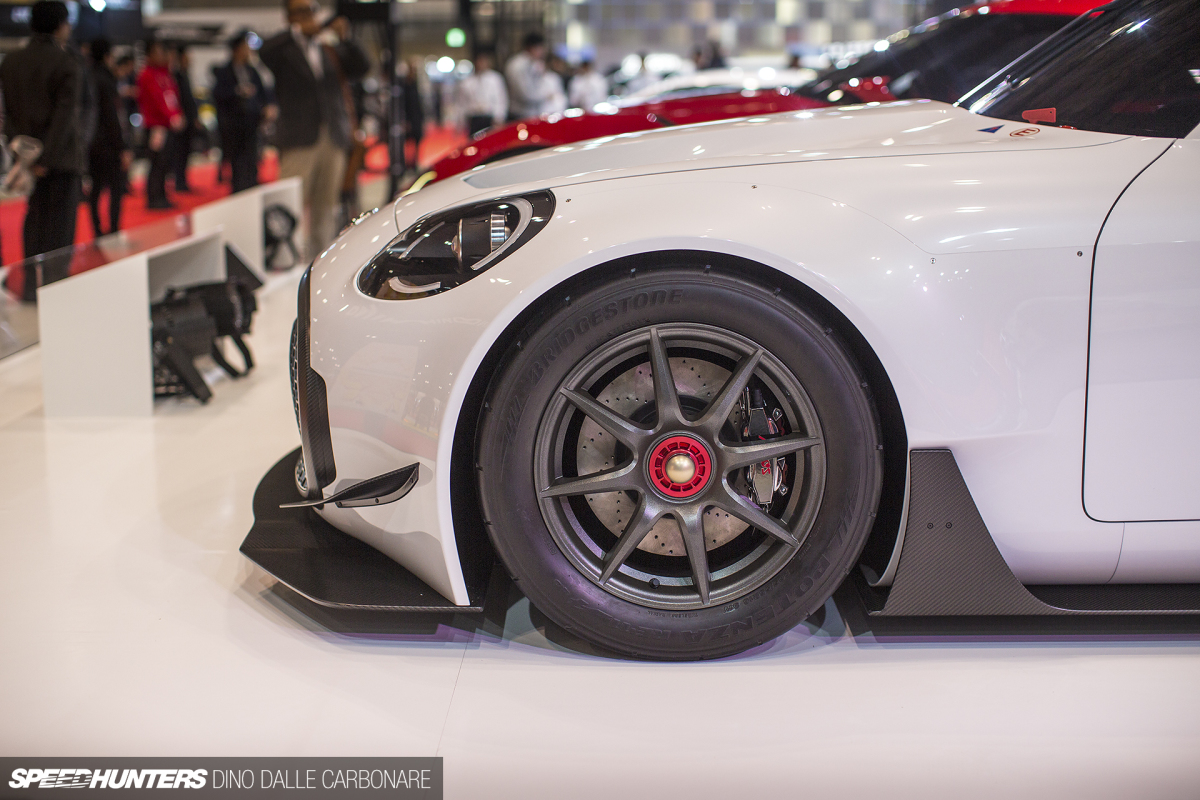 There are other additions too, like the lip spoiler and canards; but the biggest visual impact definitely comes from the vented bonnet. I might be going out on a limb here, but could this be a hint towards a turbocharged version? As for the wheel and tyre combo, the word 'function' definitely springs to mind; they're not too big on size and feature center-locking and chunky-sidewall Bridgestone slicks. Bolt-on overfenders are in keeping with the current trend, and very cool to see from a manufacturer.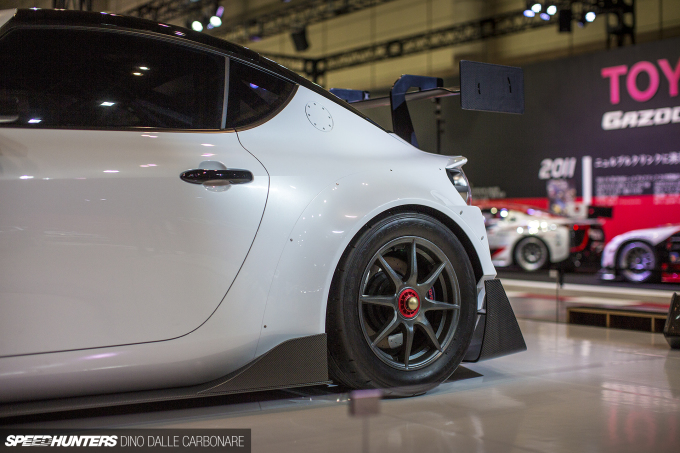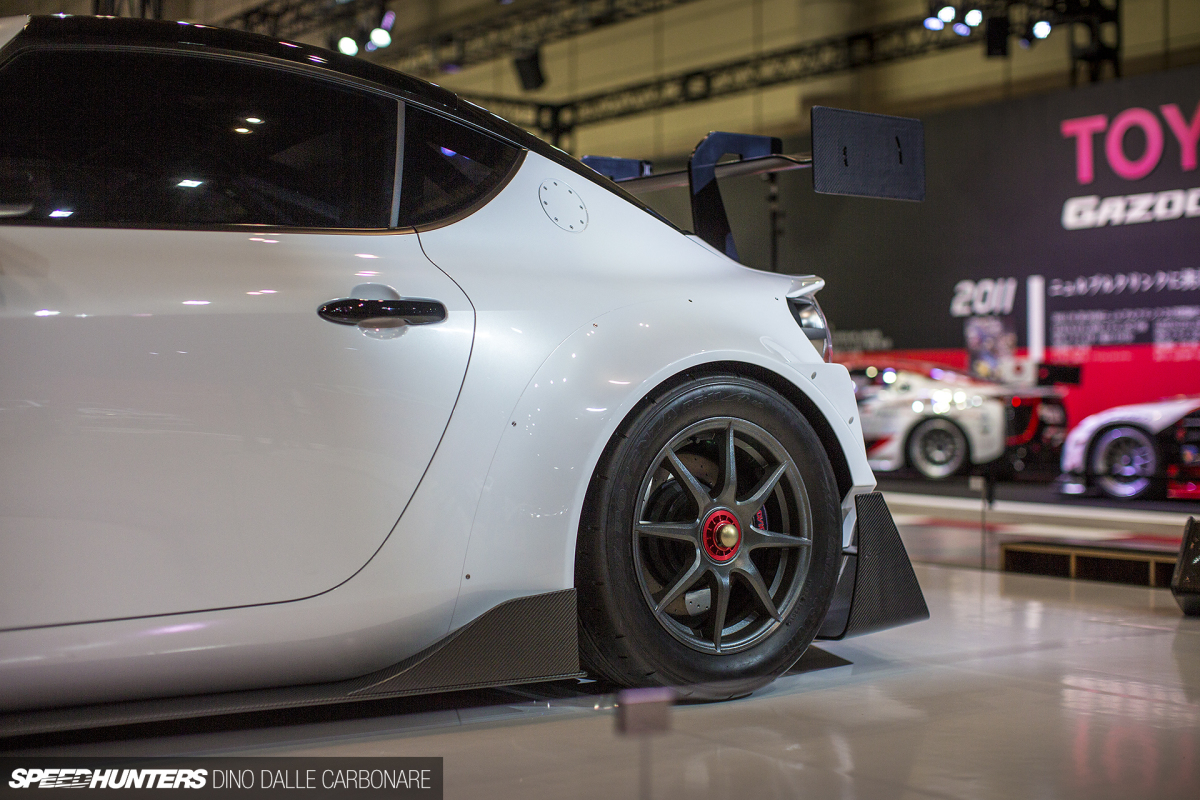 It's the same story at the back – even more girth and chunky race rubber.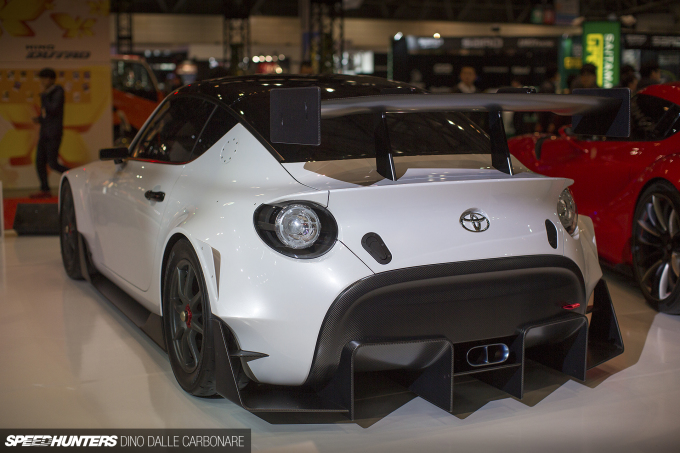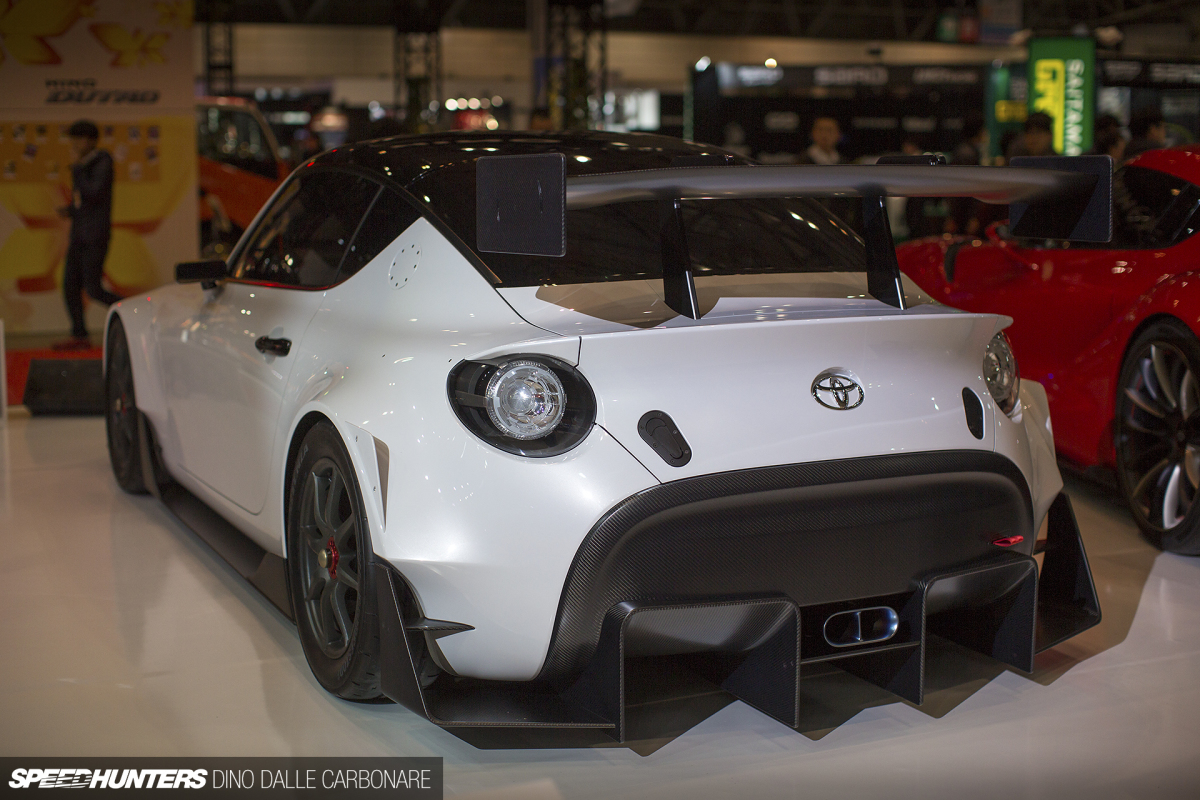 There's no shortage of aerodynamic stuff happening at this end too, starting with carbon fiber lower skirts and a pair of extractors channeling air out from two tunnels. Throw in a big wing fixed by swan-neck stays and you have all the makings of a pocket-sized Super GT race car!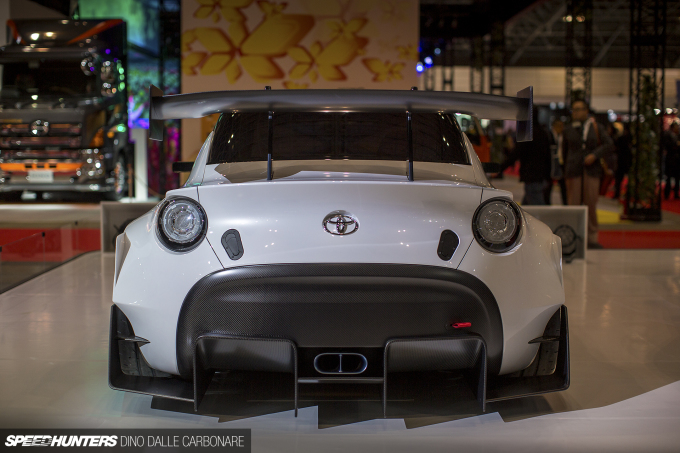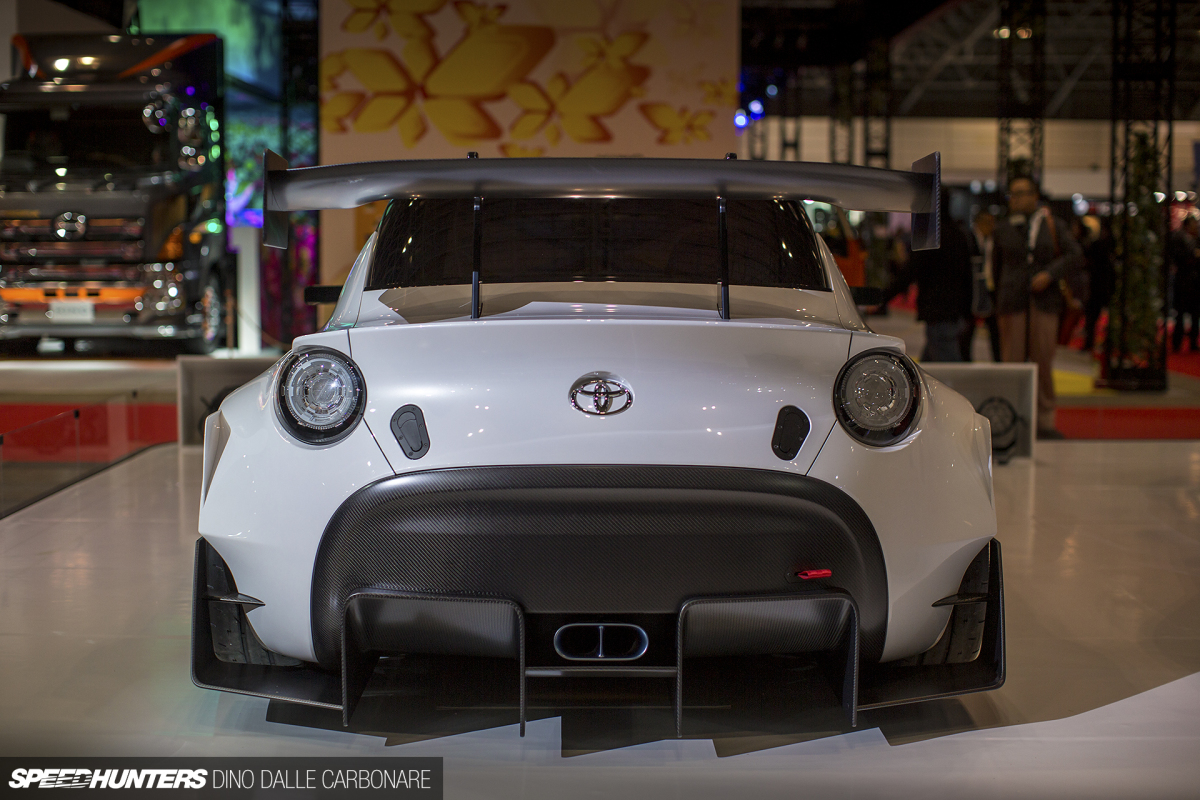 There's even a titanium center-exit exhaust; its design reminiscent of the Nismo system fitted to the SpecV version of the R35 GT-R.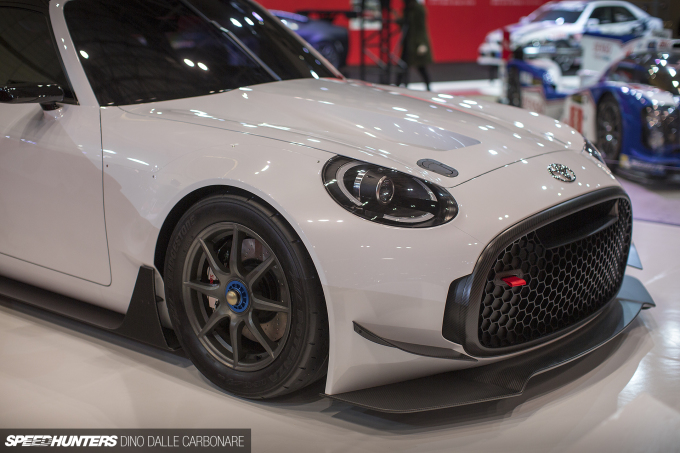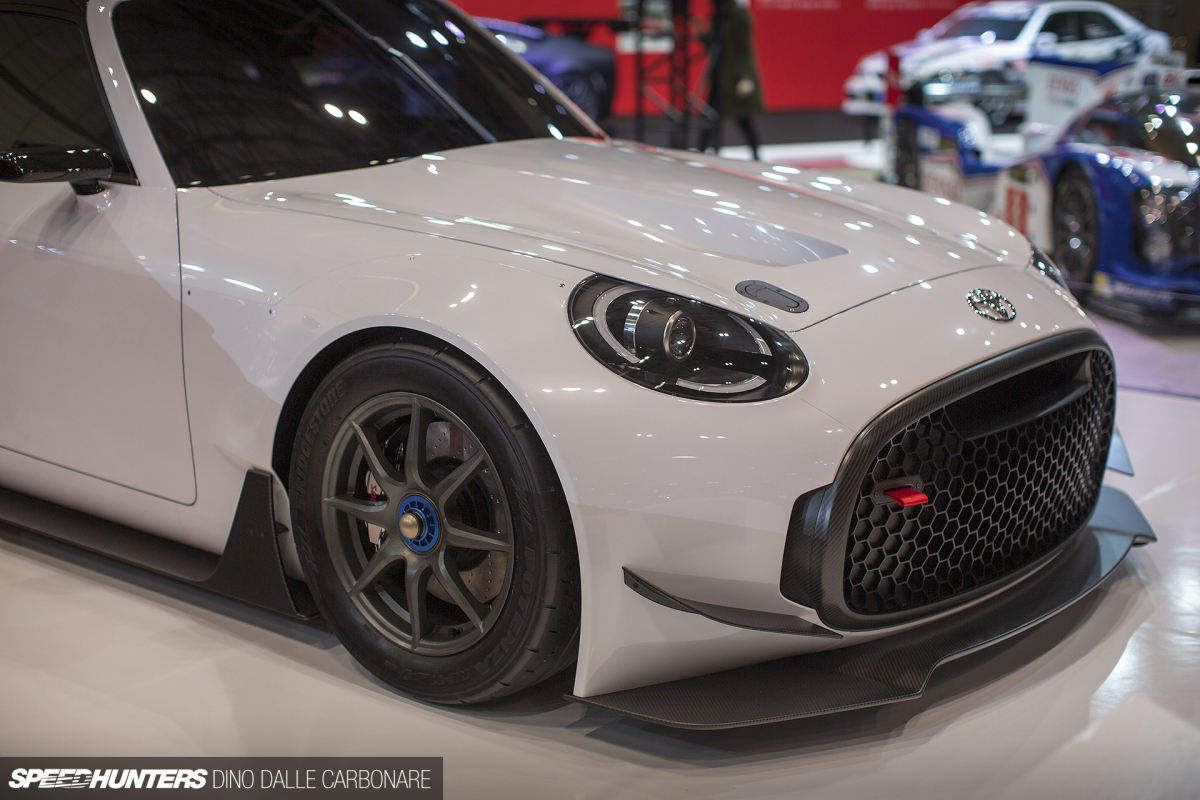 Over on the other side, the center-lock wheels have different color nuts. It certainly all looks legit!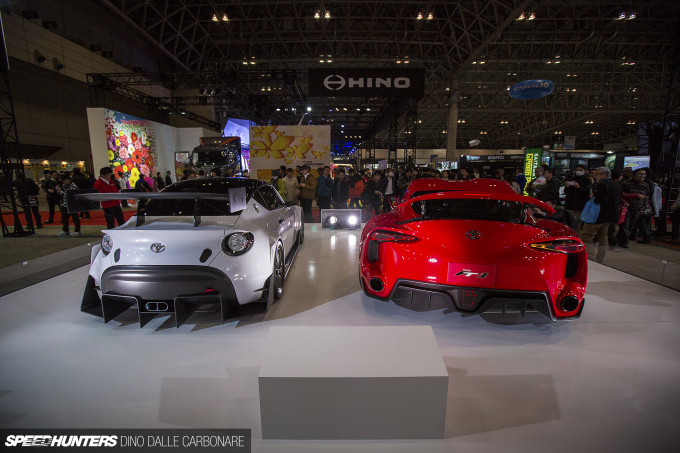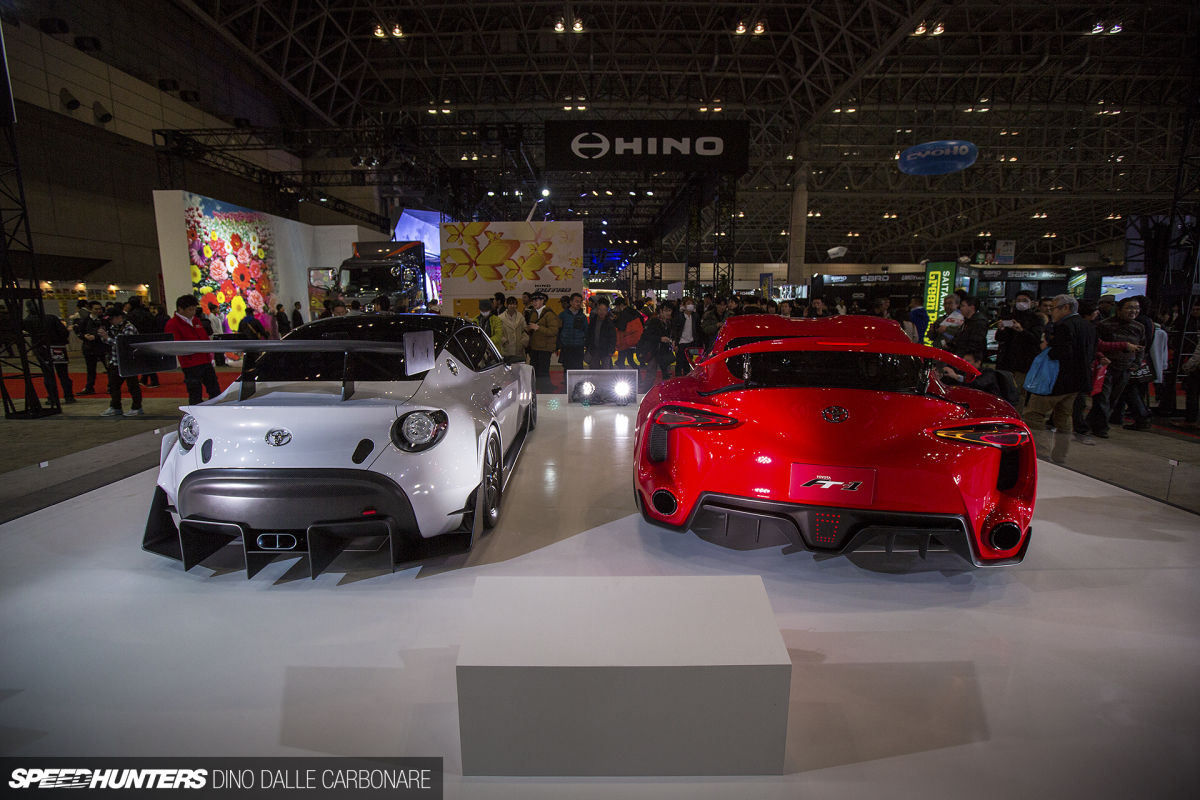 Let's just hope Toyota doesn't keep us waiting for as long as it has with the car that was sitting next to the Gazoo Racing S-FR Racing Concept at TAS – the FT-1. Seeing this concept out again only begs the question – is it still happening?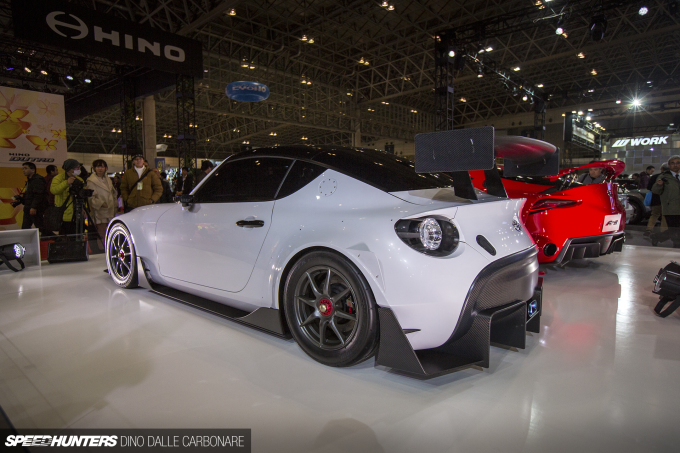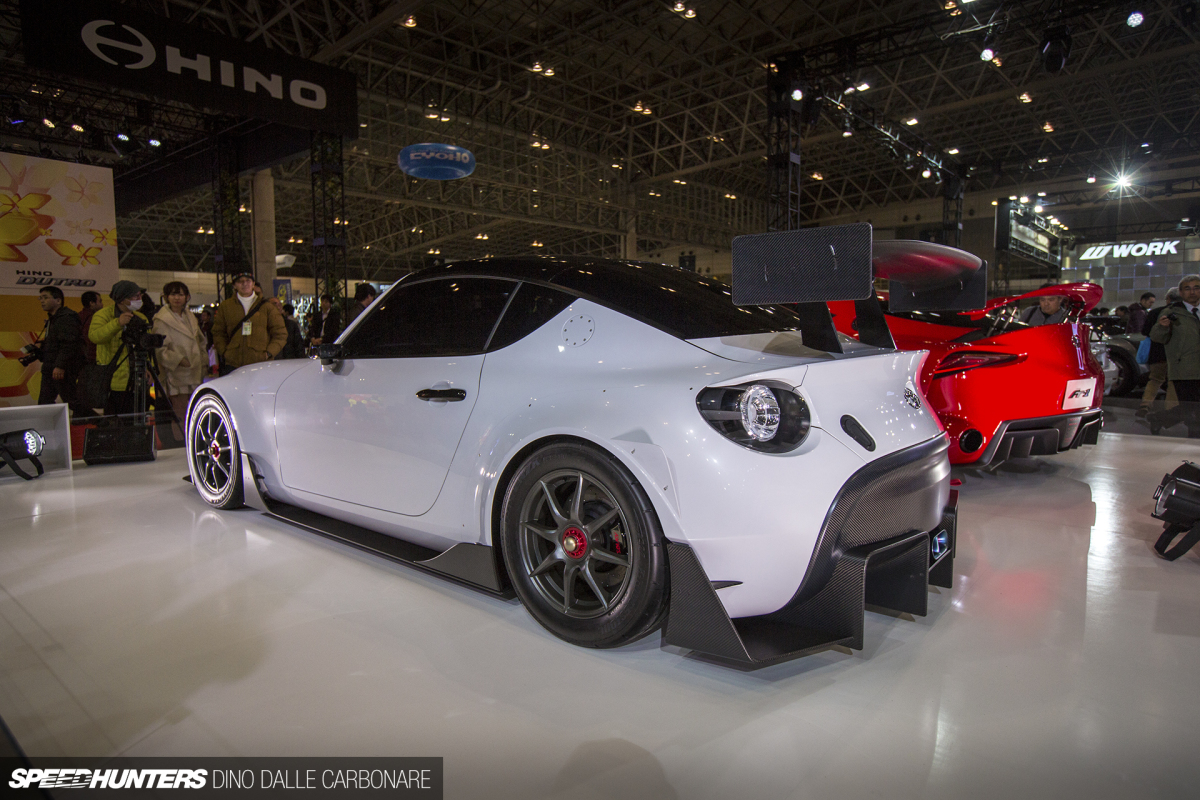 Ever since Toyota reinvented the Hachiroku with the ZN6, it's put enthusiasts at the center of things, and that said, I'm confident we'll be seeing both these cars in production, in the near future.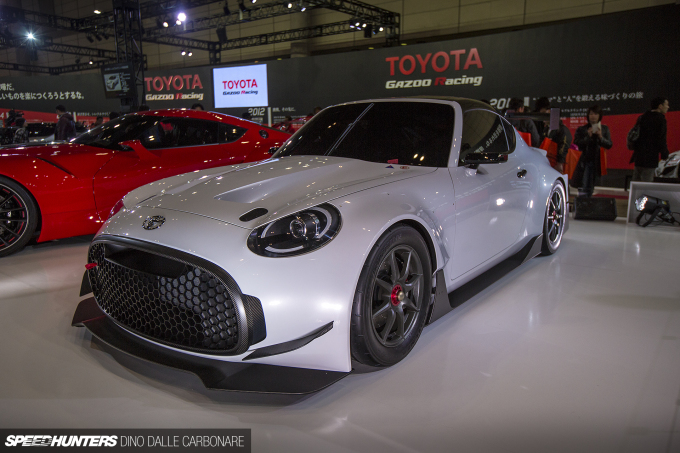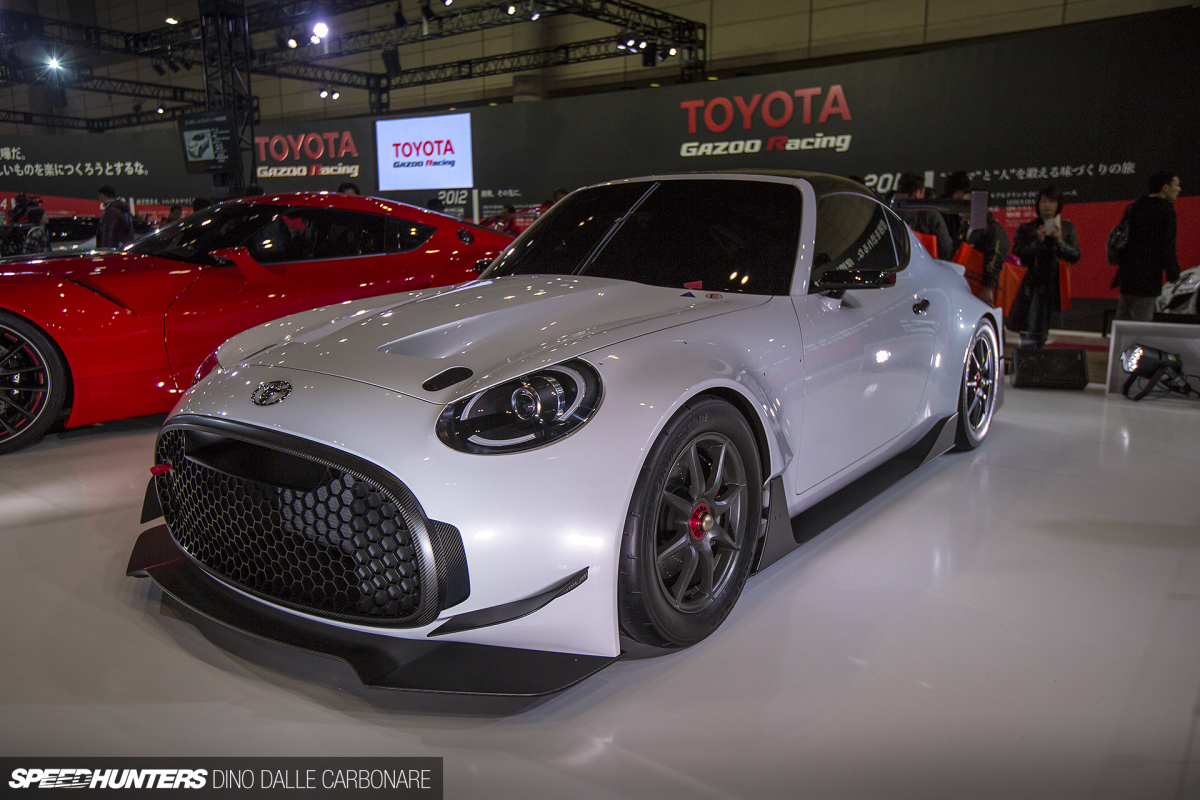 But what could the S-FR Racing Concept be used for? Maybe we'll see it as a cheap proposition for small teams wanting to compete in series like Super Taikyu, or a possibly a one-make series, like Gazoo Racing's popular Netz Cup. The latter seems like a no-brainer.
Whatever happens, you can't deny that things are getting really exciting in the new Japanese sports car realm.
Dino Dalle Carbonare
Instagram: speedhunters_dino
dino@speedhunters.com