The Legend Of ZIL
Every petrolhead has that one particular moment that sparked their automotive passion. It might have been attending a car-related event for the first time, watching The Fast And The Furious or playing Need for Speed. But for the most of us, it's that car that drove past and left us speechless. I vaguely remember my 'talisman' and it's no exotic or a JDM legend, like you might expect. It was the early '90s and I was sitting on the back seat of my dad's Lada enjoying the scenery of Moscow when suddenly an enormous car pulled up next to our 2101. My dad looked at it, saw my admiration and explained me that it was a ZIL. I could not understand the sadness in his eyes, but you will by the end of this article.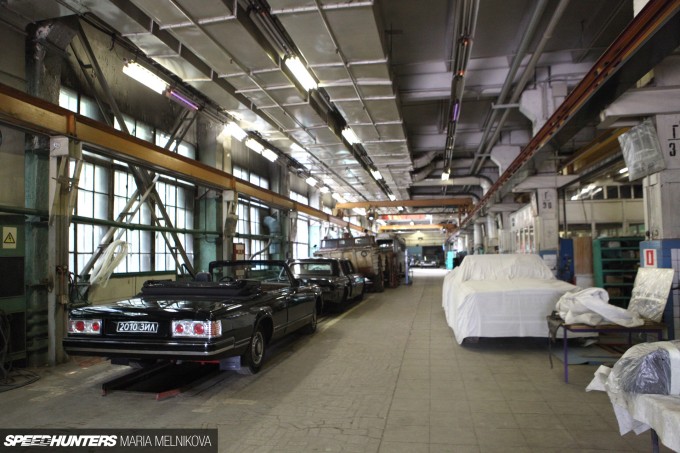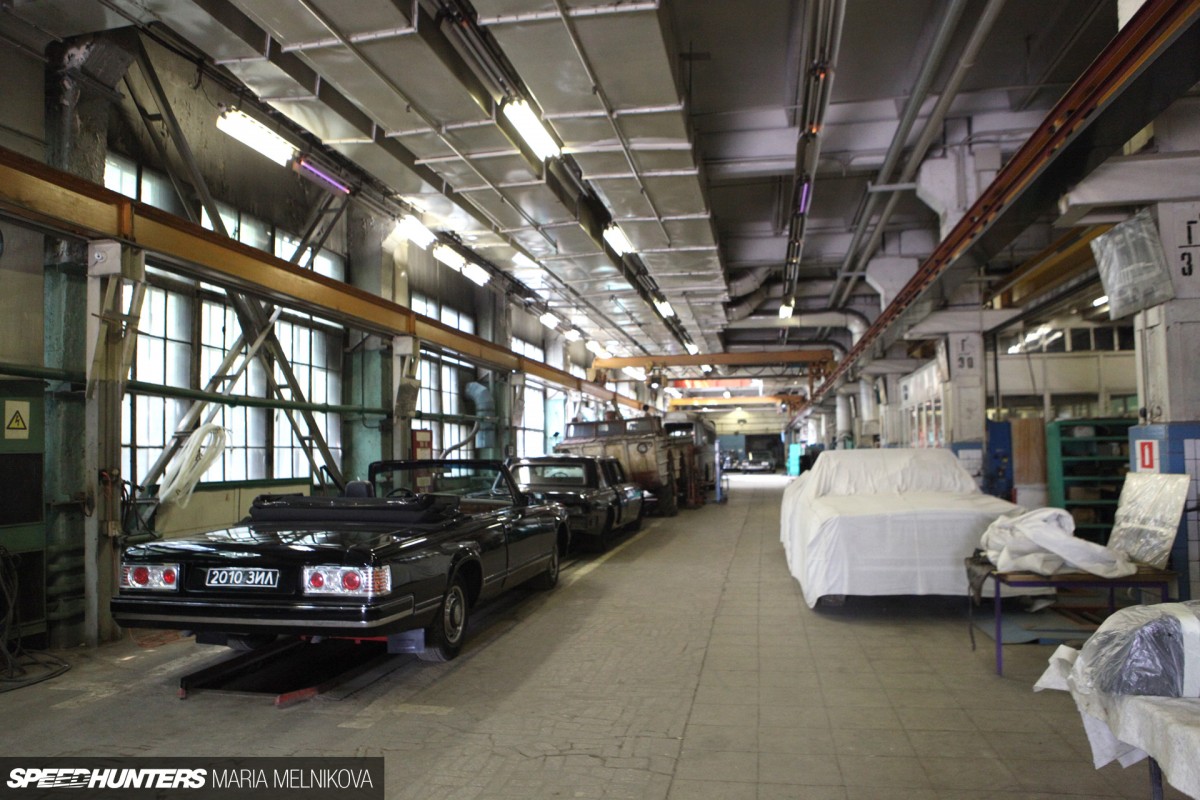 A couple of months ago I received a call from a good friend of mine, asking if I was interested in visiting the ZIL factory. "Oh, by the way, they are making presidential limos," he said. "Yes, I know that, they used to make those back in Soviet Union," I answered. "No," he said, "they are making them today." Without hesitation I asked for a recon tour, and then arranged a second visit to make a feature – one that may be the last ever about the once almighty ZIL.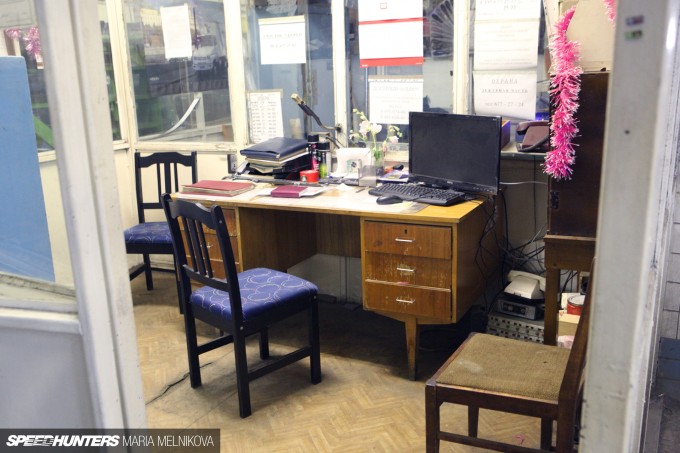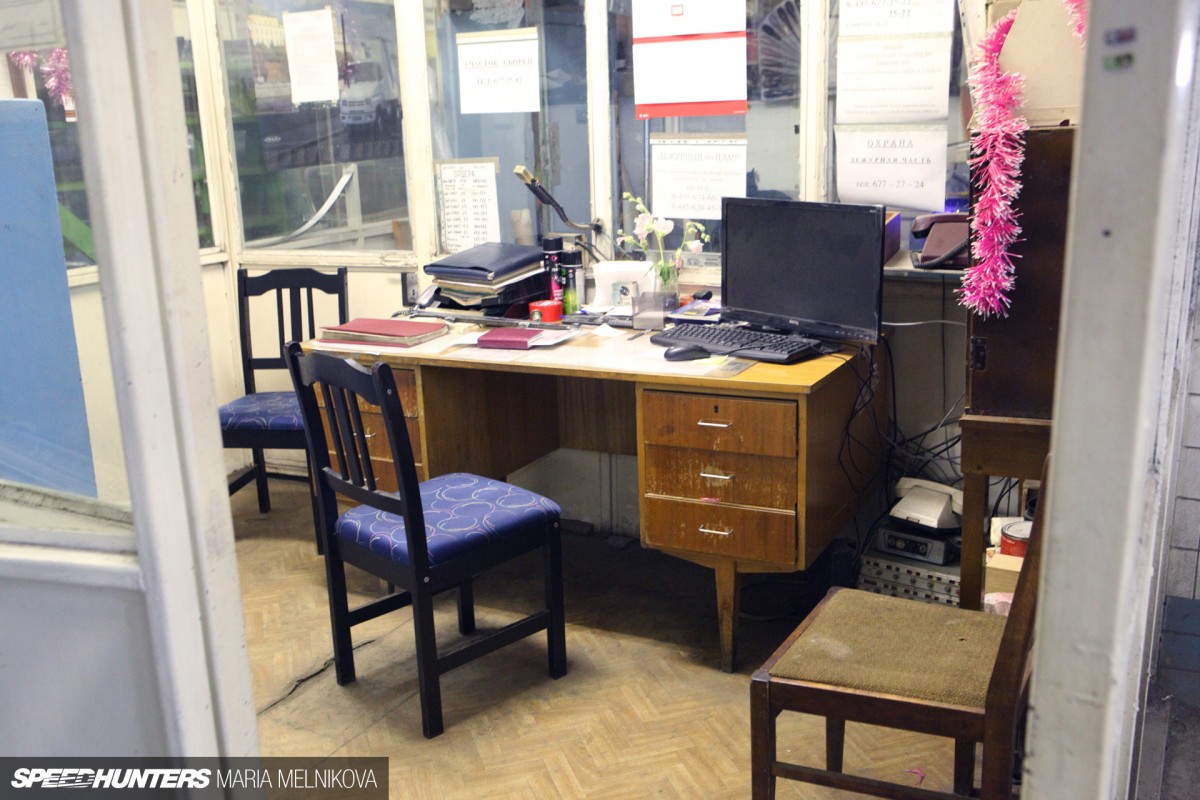 Let's start with a quick history lesson here. The company was founded almost a century ago back in 1916 with the intention of producing Fiat trucks. The initial name was AMO (Автомобильное Московское Общество/Avtomobilnoe Moskovskoe Soobschestvo), which stands for Moscow Automotive Society. Unfortunately, the Russian Revolution happened and the communists grasped the power, which meant that AMO became nationalized. Nobody was willing to make 'capitalist products'.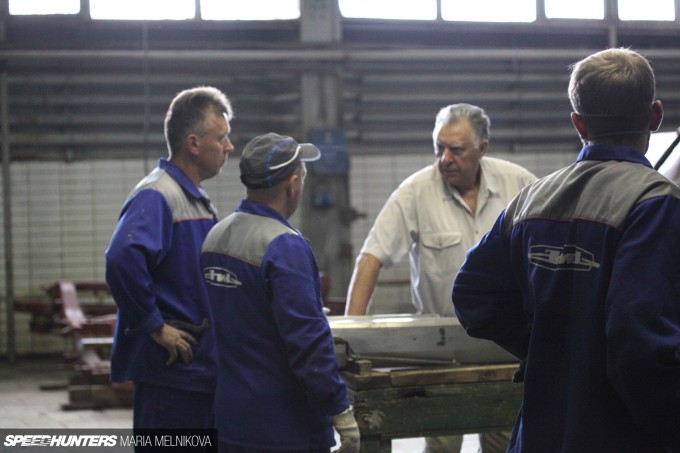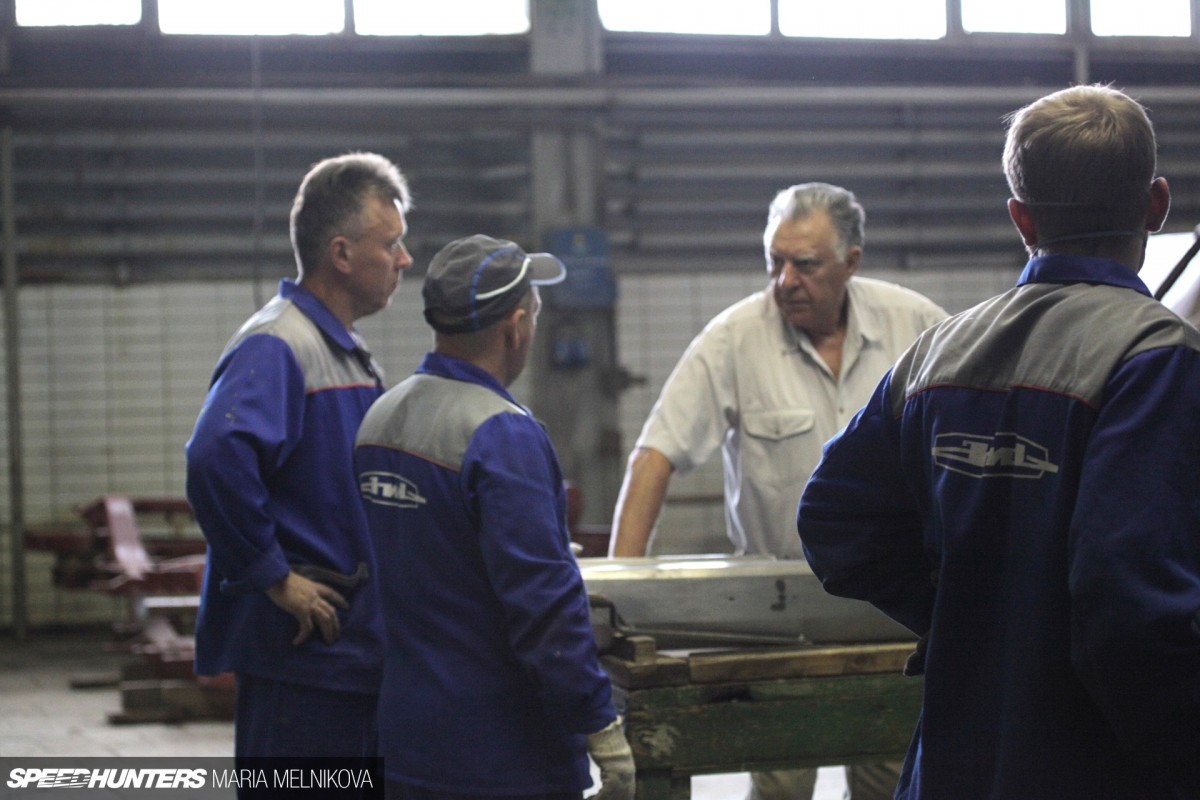 The factory was converted to a workshop for repair services until 1924 when first batch of trucks were produced – copies of the initial Fiat T15 with an AMO badge. Fast forward to 1930 when Joseph Stalin initiated his five-year plan to make USSR the world-leading industry nation. This resulted in great modernization of the factory and a name change from AMO to ZIS – an acronym for Zavod Imeni Stalina, or 'factory named after Stalin'. However, the most important part in this case was demand for a presidential-class vehicle to show the greatness of the nation and its leader to the world.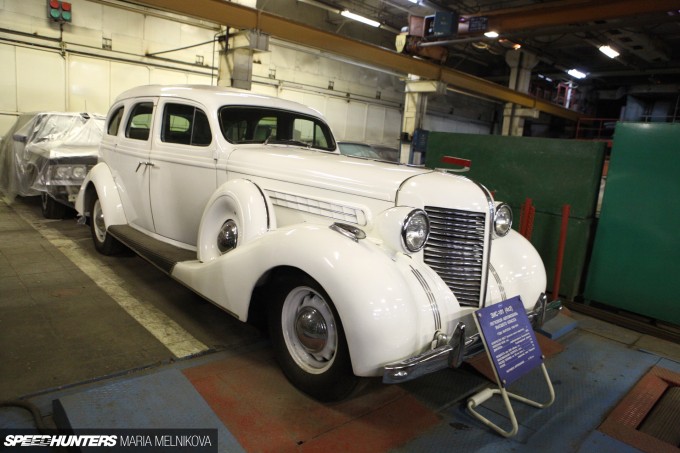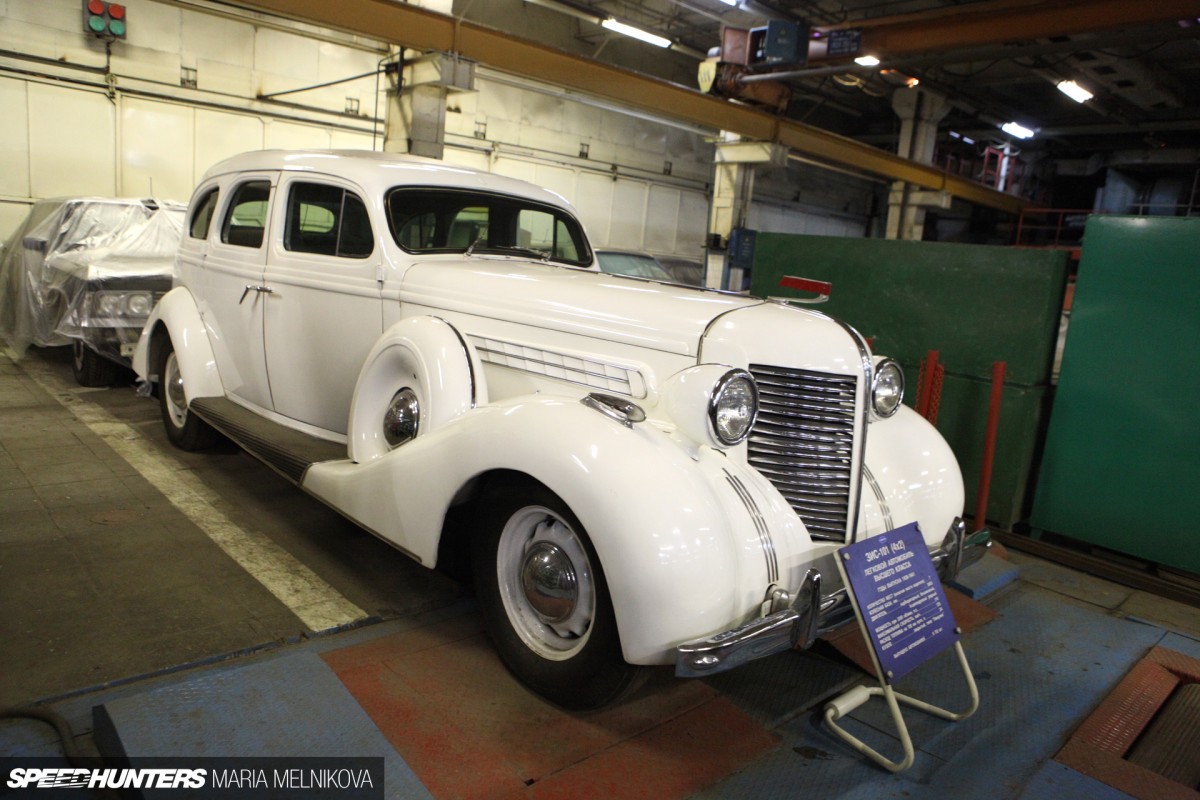 That vehicle became known as the ZIS-101, as released in 1936. If you think there's a styling link to American automobiles of the '30s, you'd be right. Budd Company in the US took care of the chassis design, reputedly charging US$500,000 which is the equivalent of around US$120,000,000 today. Unfortunately, Budd was not specialized in mass-production cars, rather kit cars, which resulted in an impractical body fabrication where first a wooden buck was created and then metal plates were placed over it and joined together. The uneasy fabrication resulted in relatively low number of vehicles produced over the course of five years till 1941: 8752.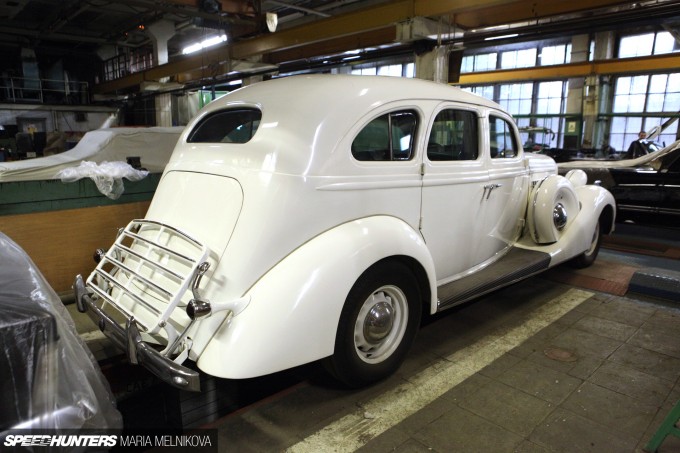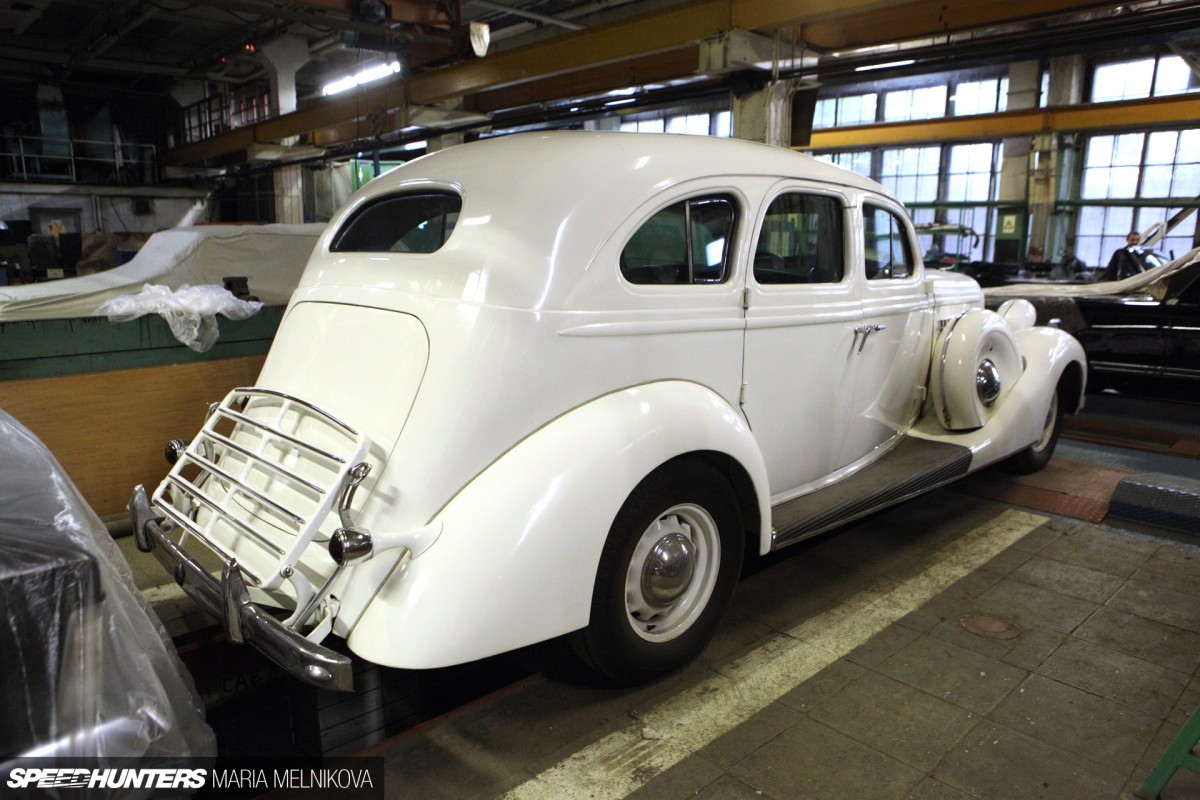 The cars were powered by a 5.7-litre inline-eight engine producing 110hp and 345Nm – enough to push their 2970kg chassis to a top speed of 110km/h. In 1939 the ZIS-101 received an upgrade to 116hp which raised the top speed to 125km/h.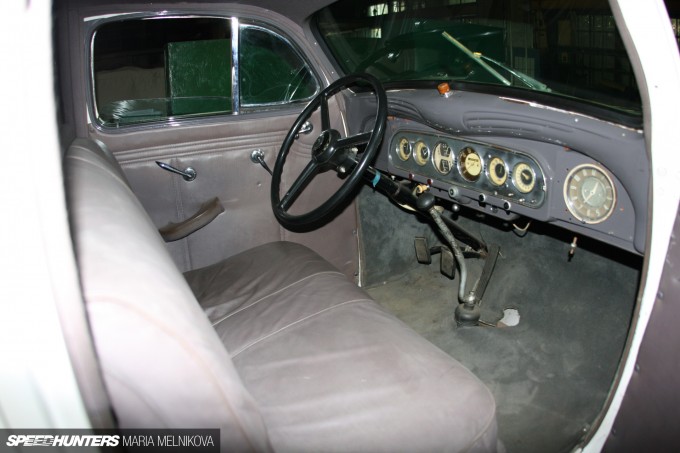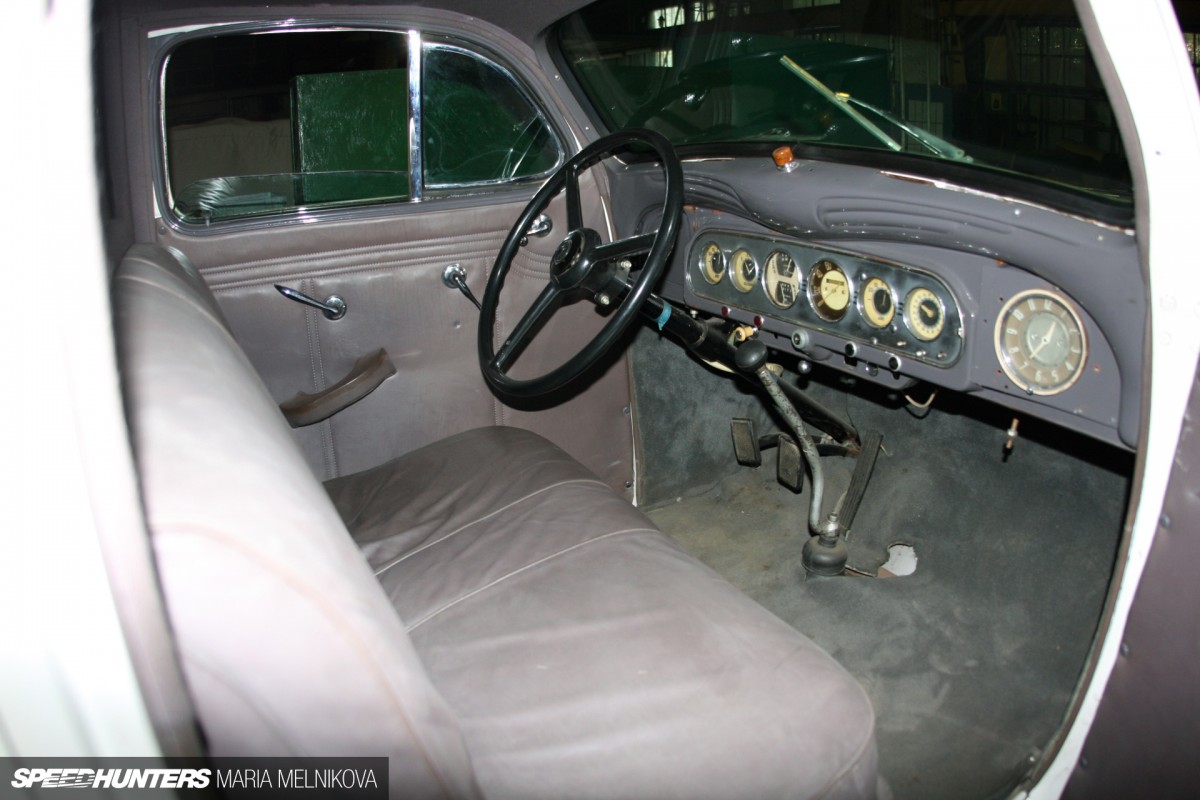 While the exterior was meant to impress and astonish, the interior was supposed to relax its occupants. However, I cannot say the same for the driver. Although the seats were very comfortable thanks to a special vacuum technology that was used to get the feathers in the seats, the steering wheel size and position prevented a comfortable drive. But hey, everyone was equal in the Soviet Union…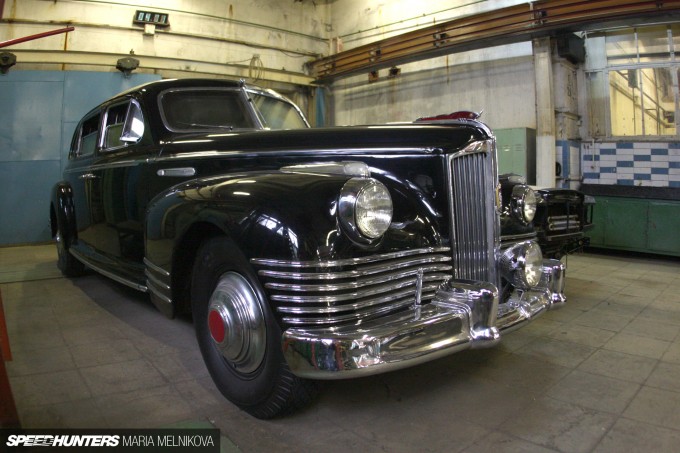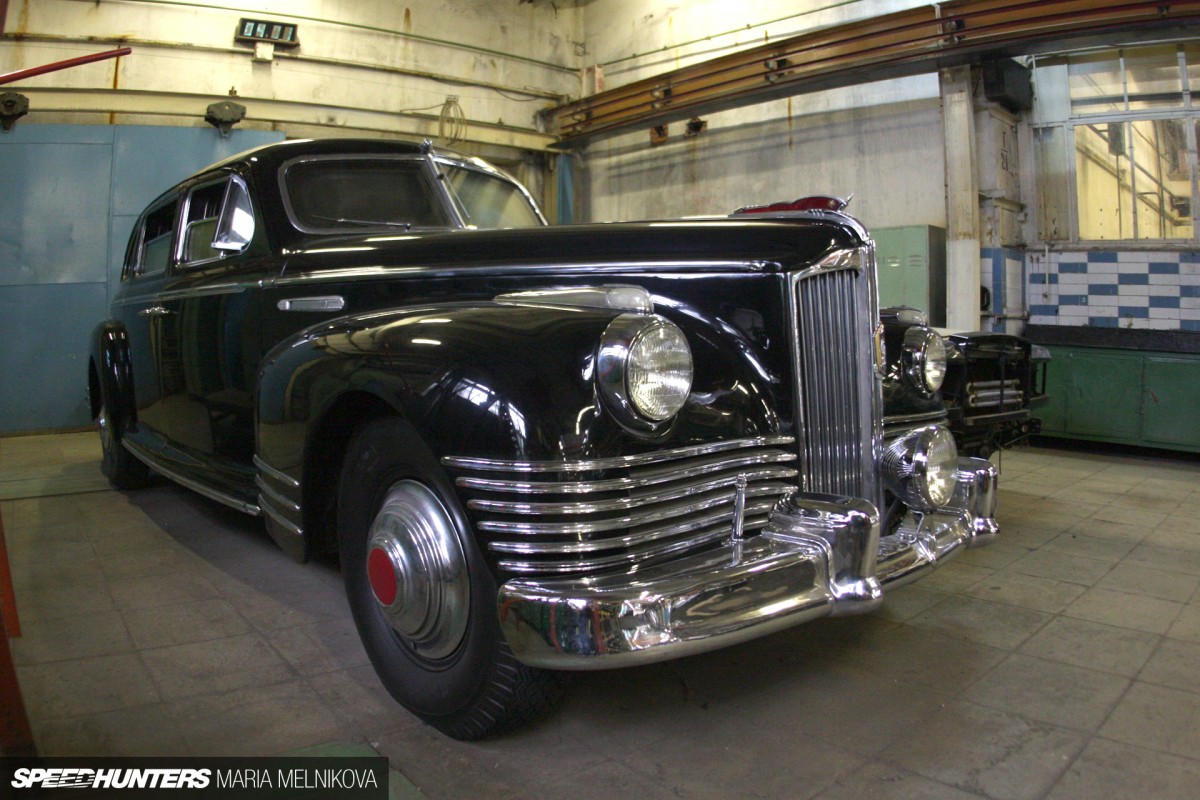 By 1945 WWII was over and the ZIS-101 had been out of production for four years, so a successor was demanded. You can see that above, and its name was the ZIS-110. To be honest with you, I am lying. This is actually a ZIS-115, which means it is an armored version of the 110 built especially for Stalin.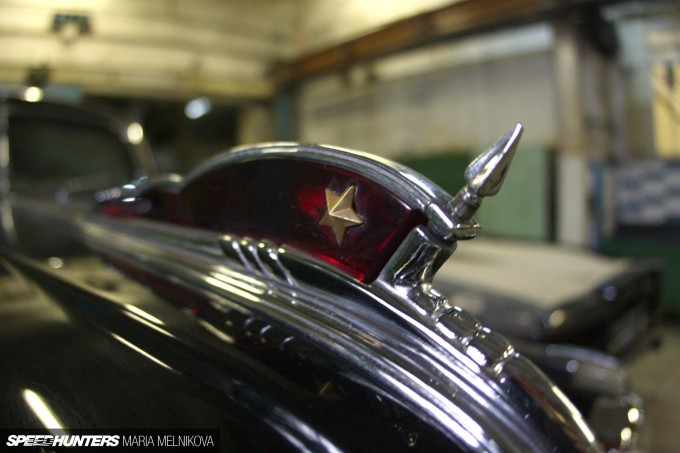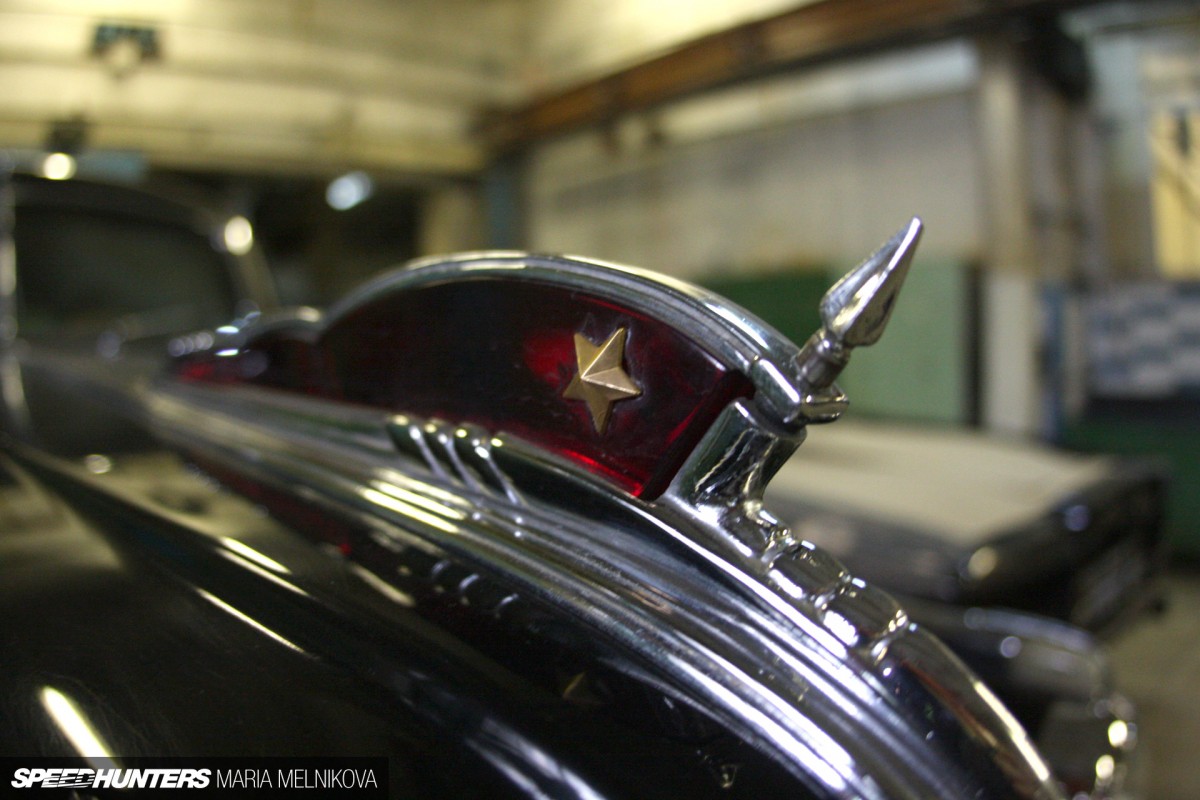 Exactly 32 armored versions (out of 2072 in total) were built, some of which were sent as a gifts to other communist countries. Mao Zedong in China received one, as did North Korea's Kim II-sung (grandfather of the current dictator). Only eight of them survive today, which excites me even more to present it to you.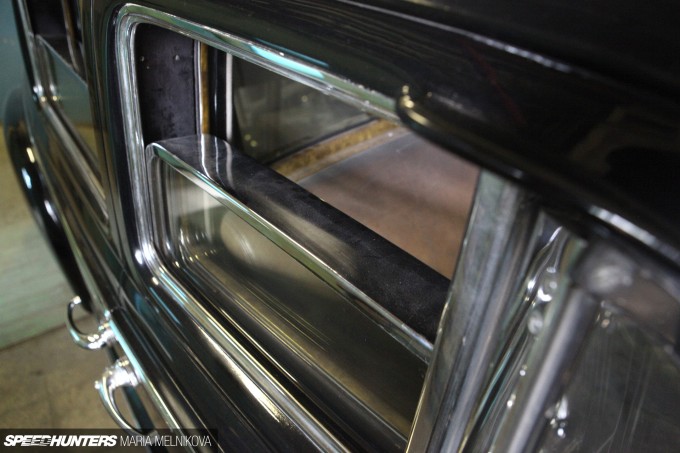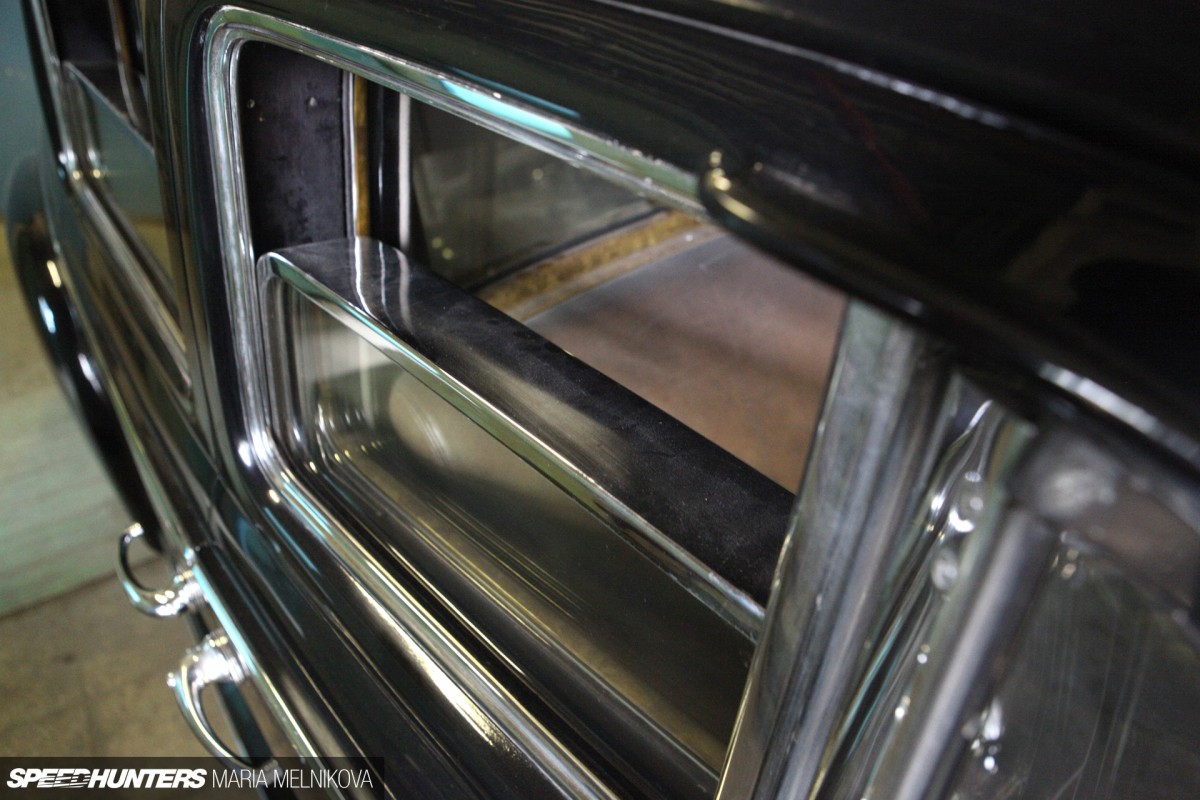 Not impressed? Here are some numbers for you. The ZIS-115 weighed over 4 ton and each window alone weighed over 200kg (441lb), which is why a special hydraulic lift system was needed. Somehow, a 6.0-litre 162hp engine managed to move the beast with the help of a 3-speed manual gearbox. I can imagine that the resulting power-to-weight ratio would make the average Speedhunter cringe, so let's move on.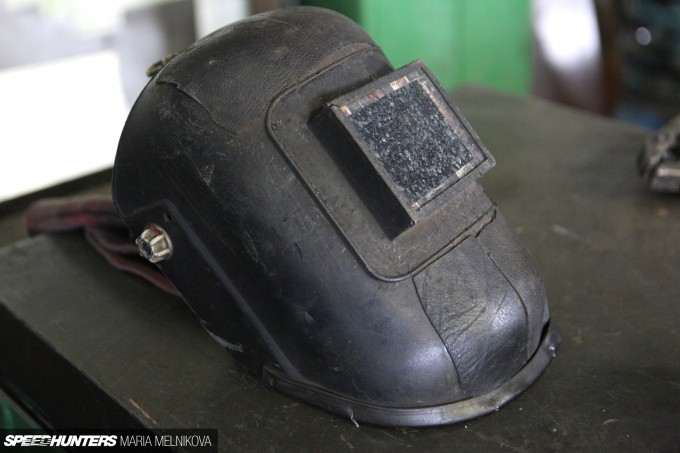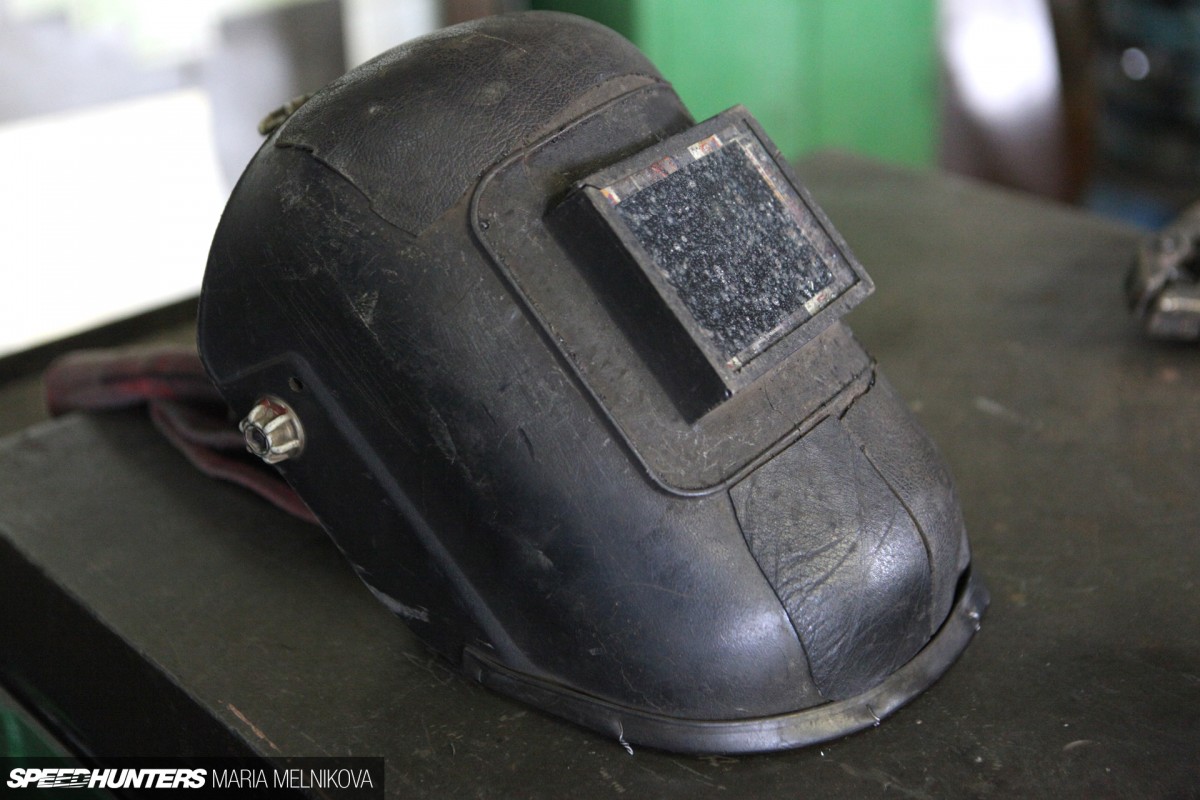 The ZIS-110 production ran until 1958, but something important happened a few years early. Joseph Stalin passed away in 1953 and his successor, Nikita Khrushchev, put a halt to the idolization of the late leader, making him a bad guy. This also applied to ZIS, which resulted in it being rebranded to ZIL after its former director I.A. Likhachev.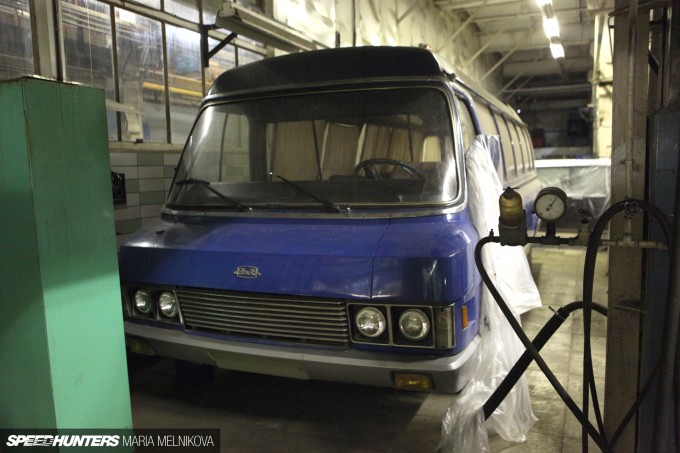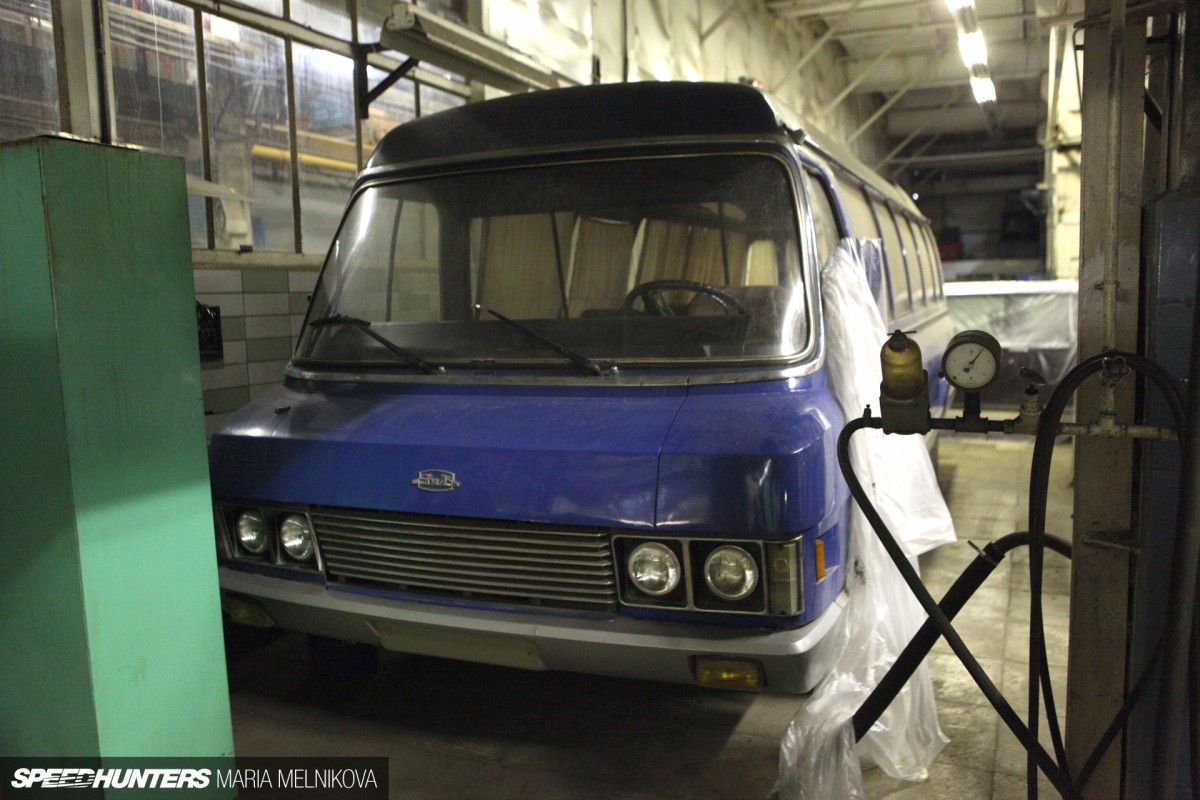 Although the factory successfully continued to develop and produce various models of ultra-luxurious limos (and millions of trucks, buses and even refrigerators) for government officials until the '90s, I'd like to switch your attention to the actual production process – something that is still unchanged more than half a century on.
Back To The Future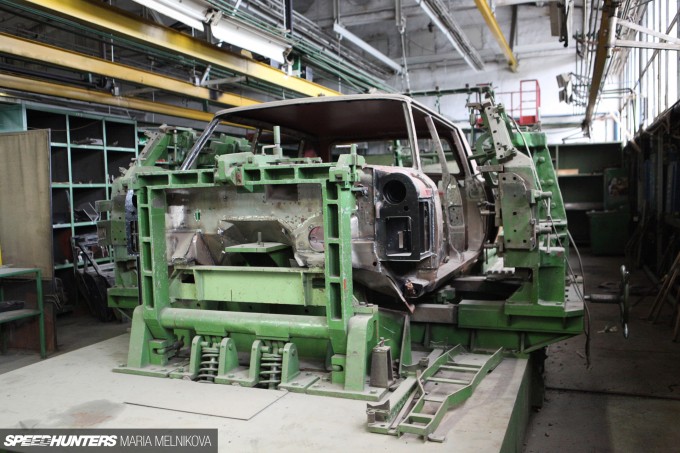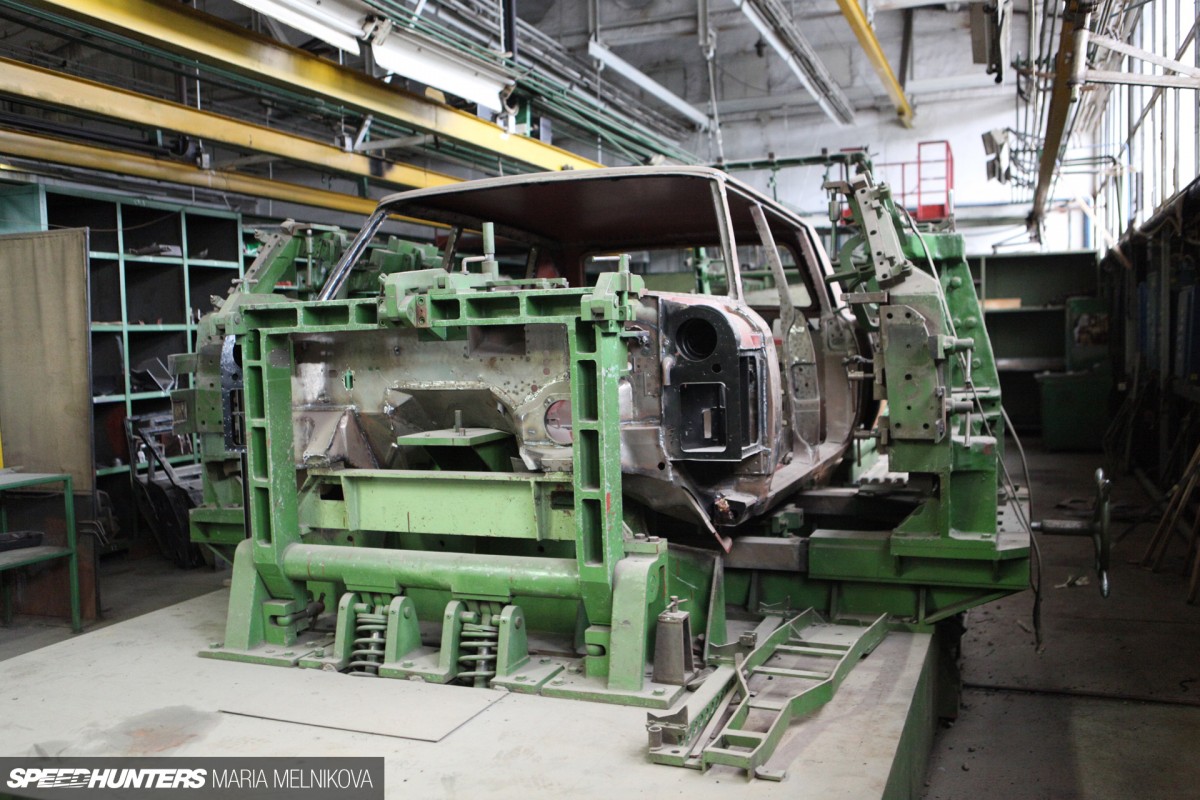 During my visit, the factory personnel were busy assembling two pre-fabricated convertible parade limousines, but I was lucky enough to have a look at the chassis assembly line which was occupied by the unfinished ZIL-41047, production of which had started in 1985.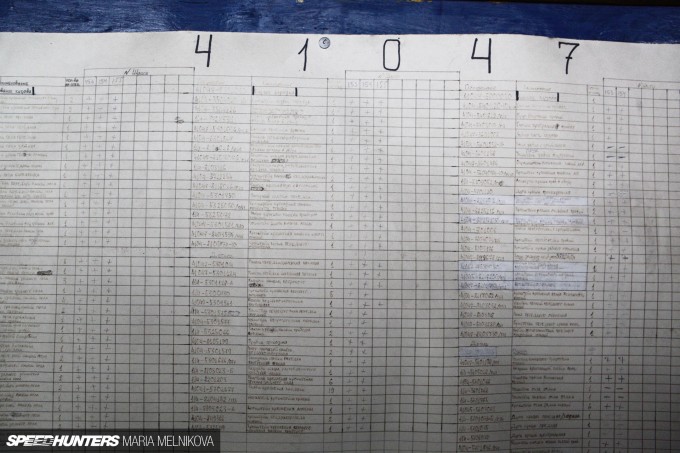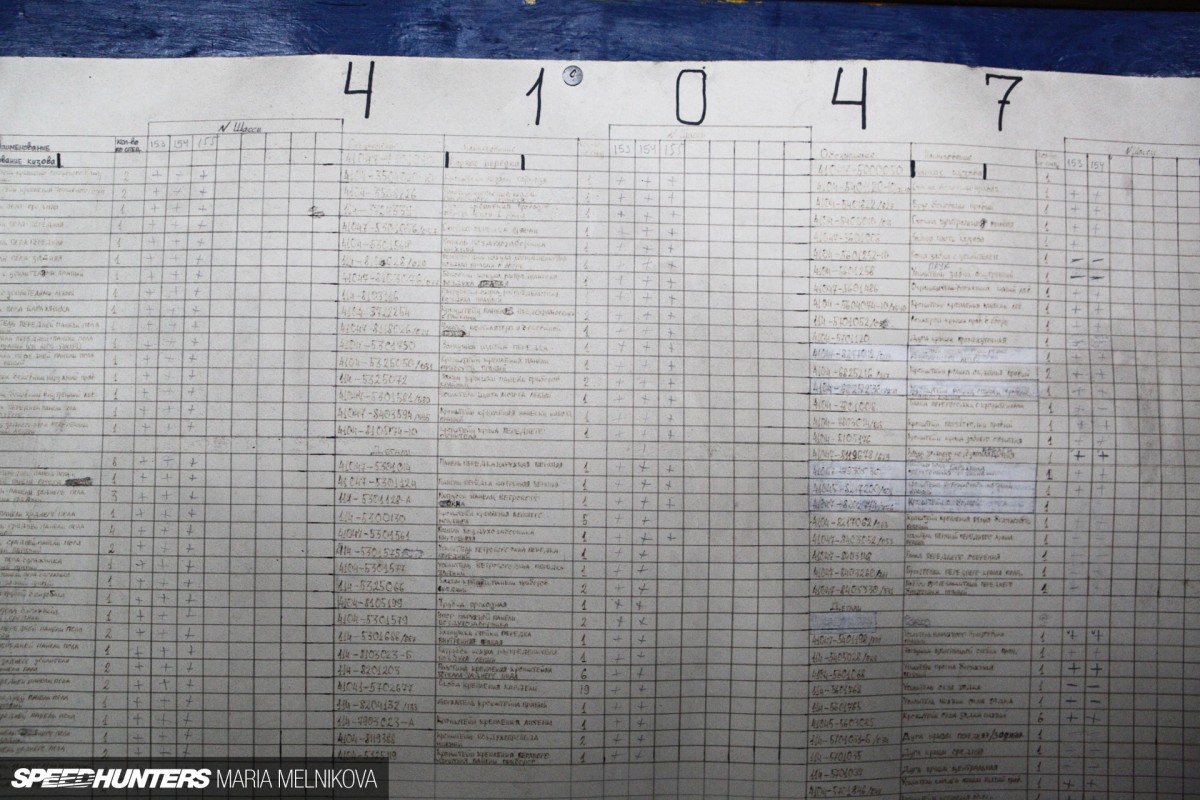 This particular shot tells us that chassis #155 did not make it through the fall of the Soviet Union.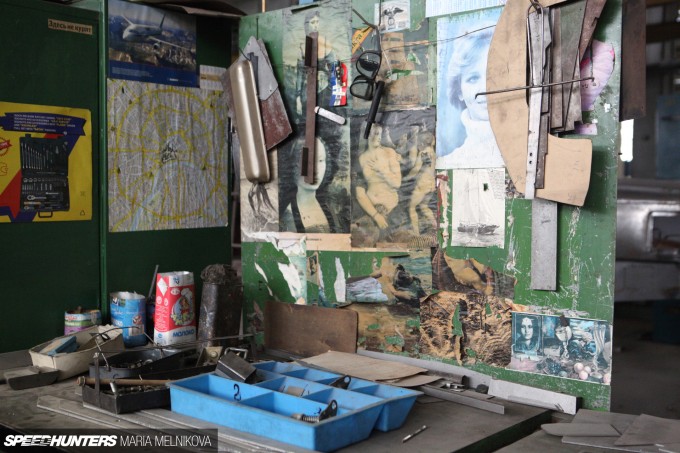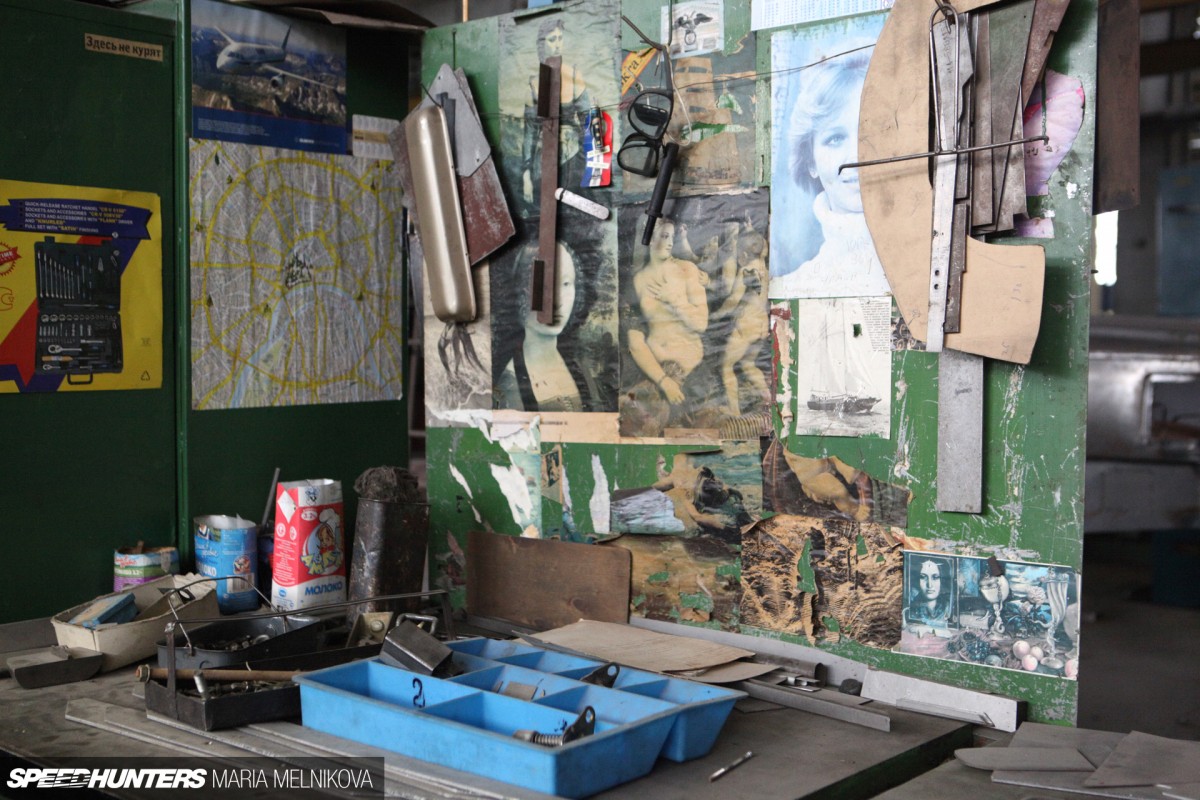 But there was also this workspace which cheered me up for obvious reasons. As you may know, there was no sex in the Soviet Union, therefore you had to spice up your workspace by whatever means available.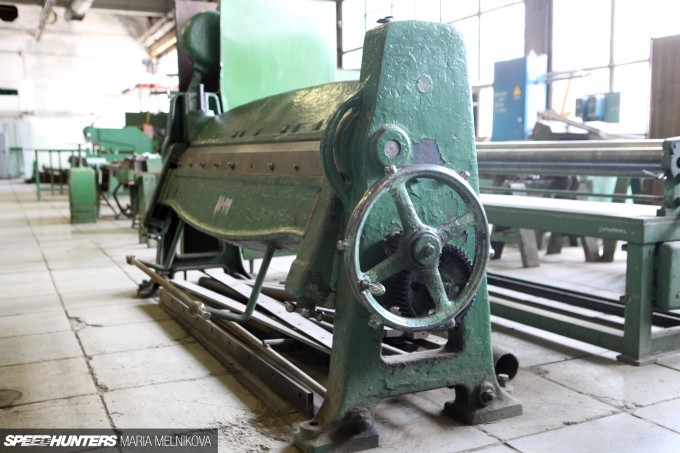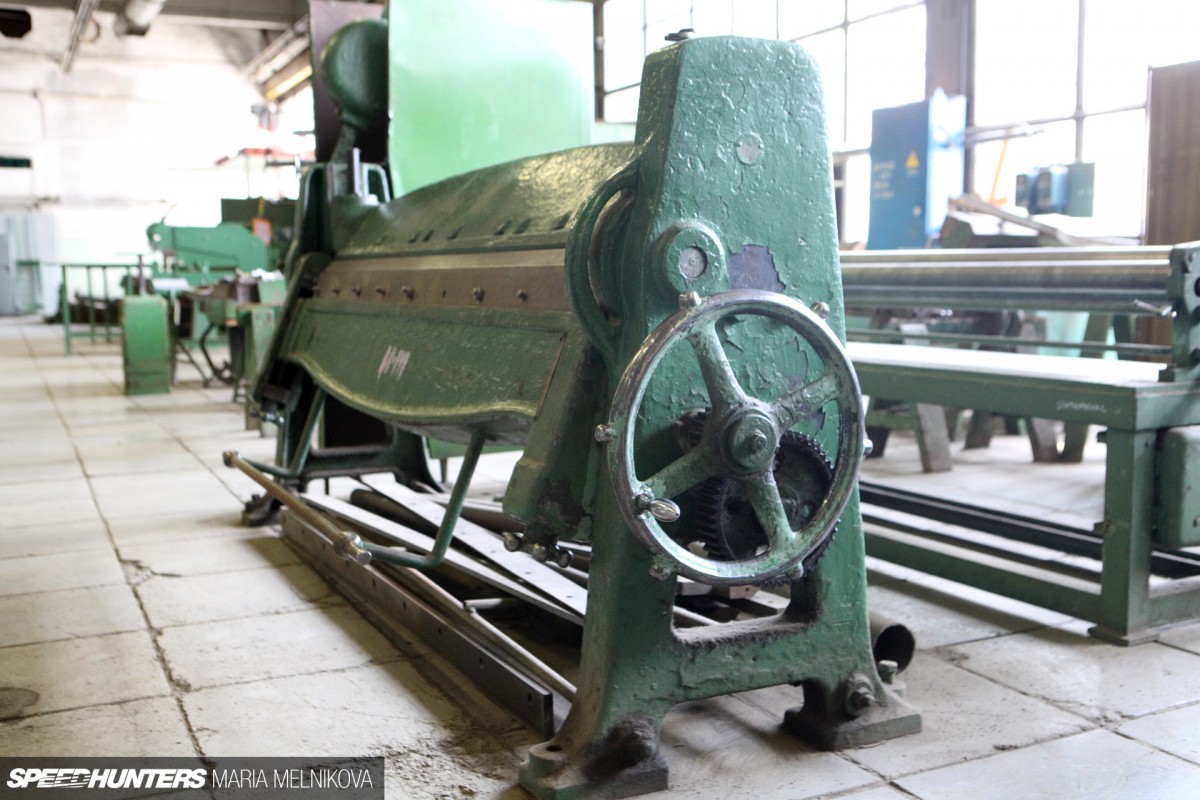 Once body shells were complete, it was time to manufacture other components such as doors. The production process of just one component could take weeks because of the way they were fabricated. I have never seen this level of 'hand-made' before.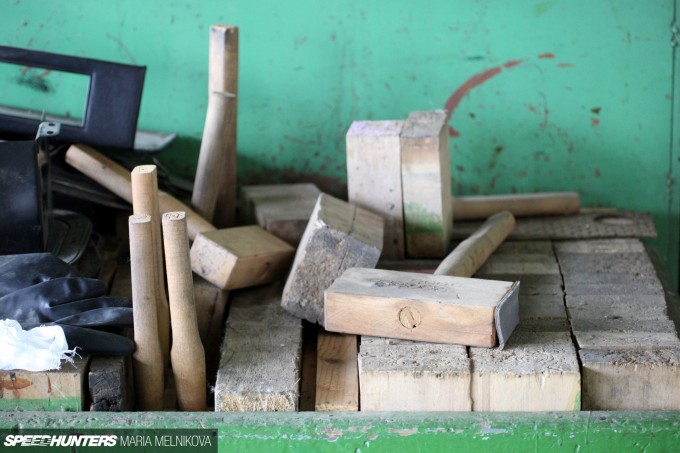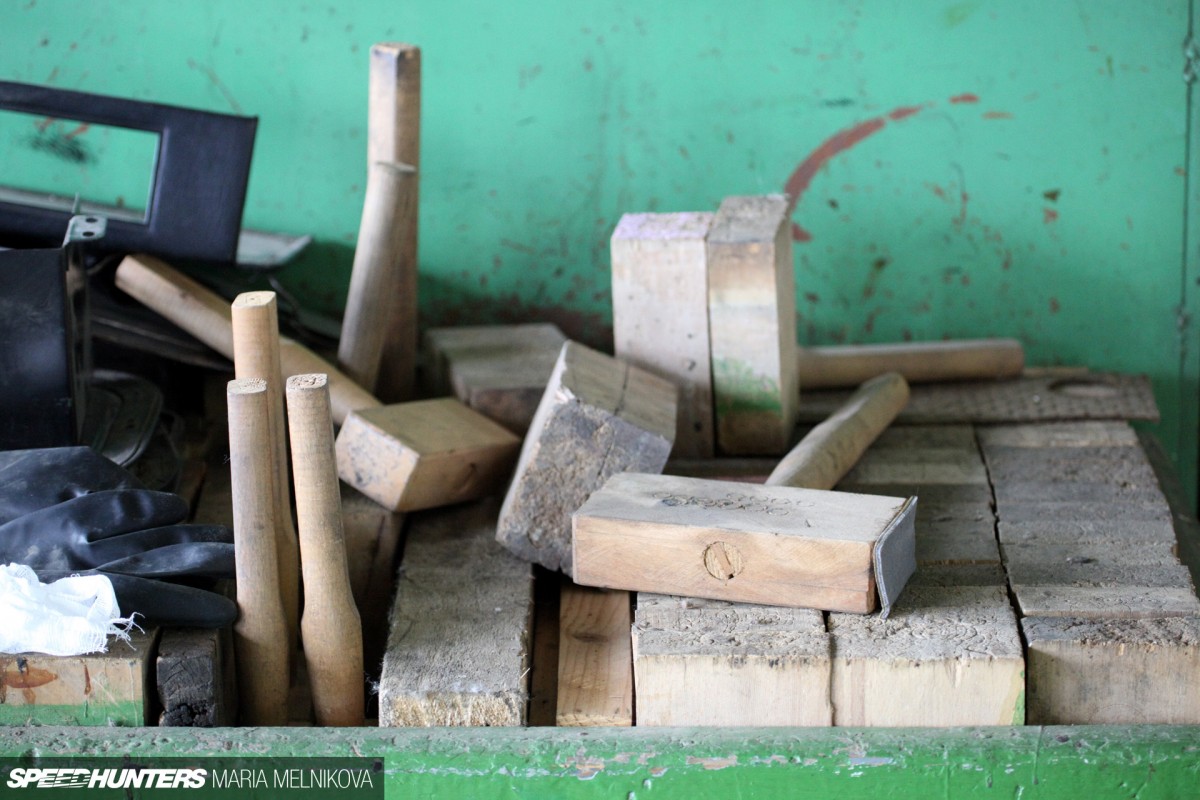 After you have pressed and cut a piece of sheet metal, it's time to grab a wooden hammer and start ramming it until it takes on the form desired by your superior.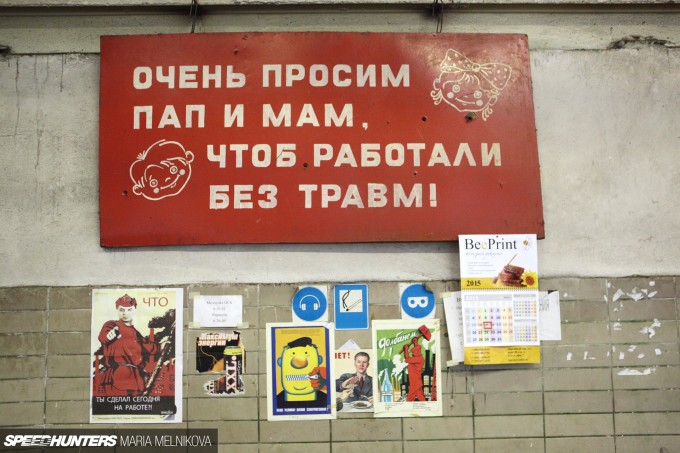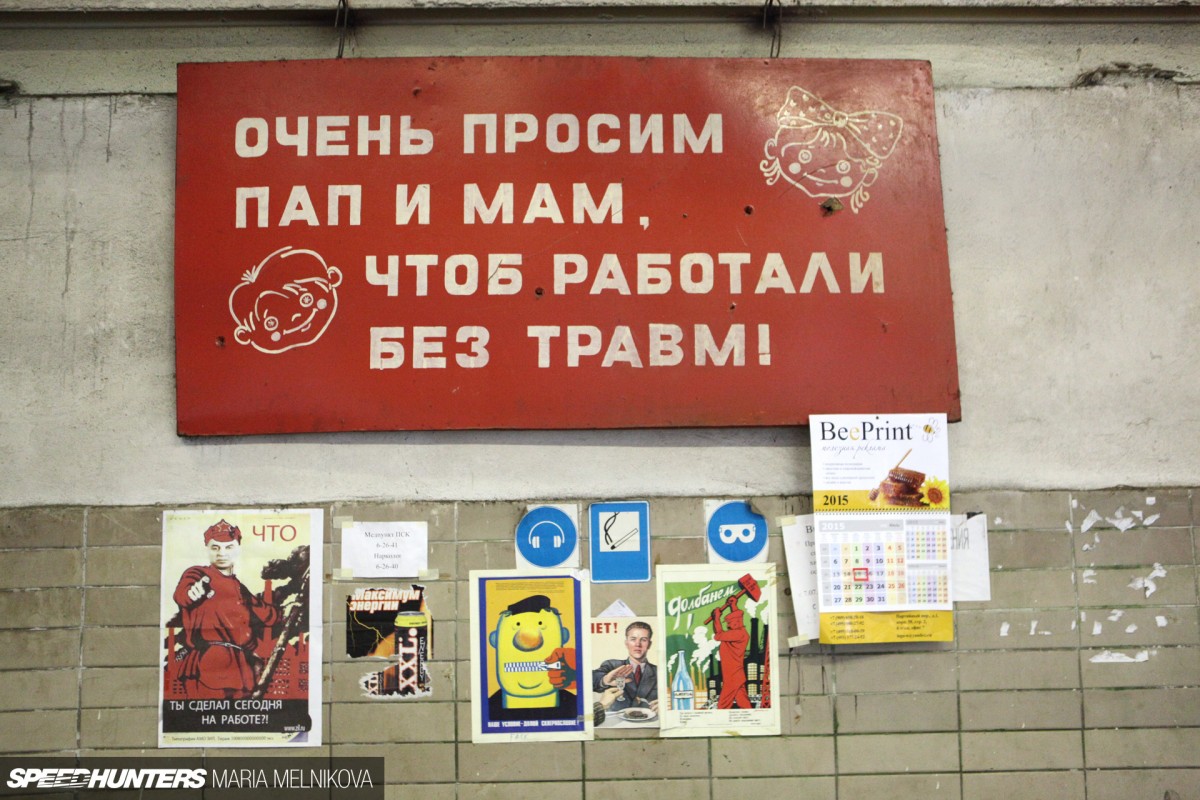 Don't worry, comrade Lenin has got your back and there is enough motivational material to keep you busy!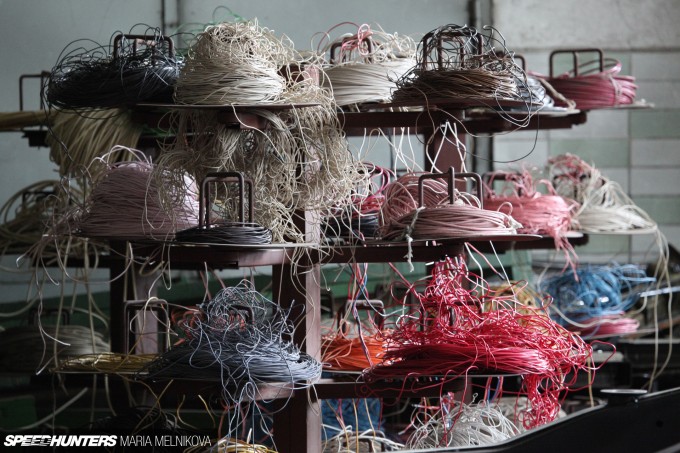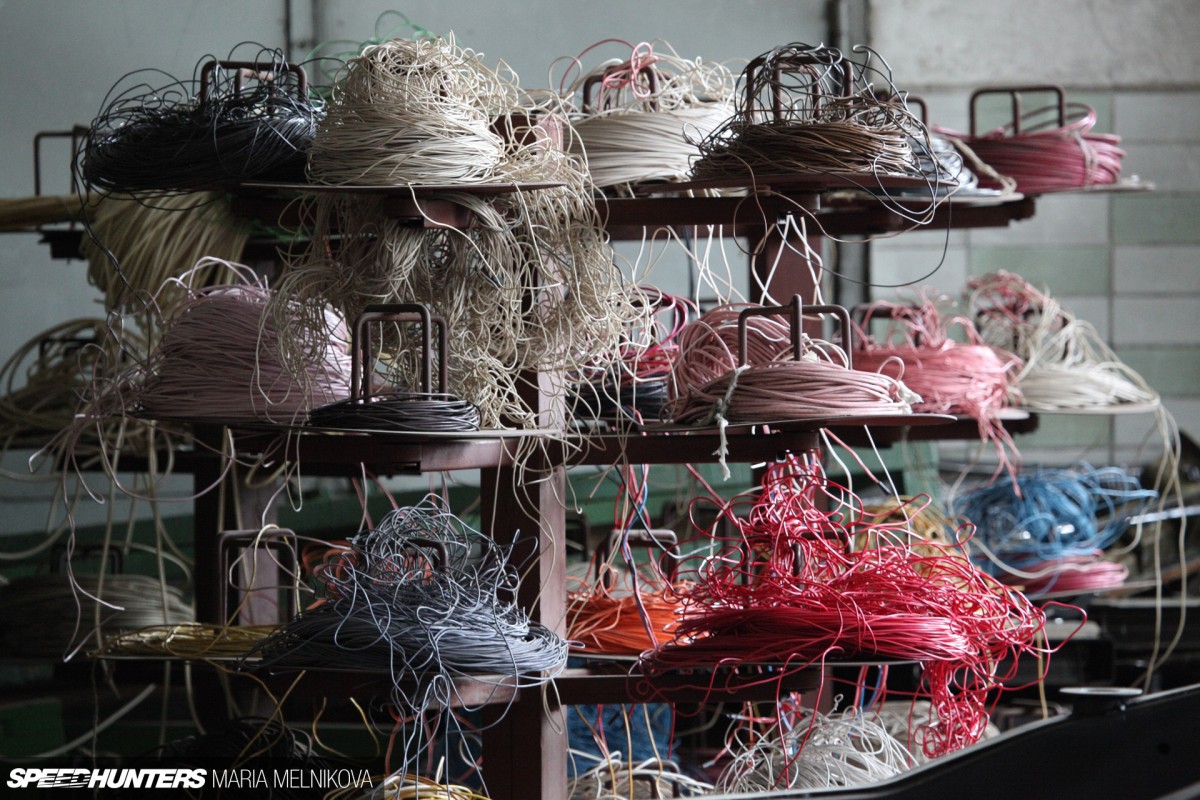 Once the work on the body was done, the chassis was moved to the next hall where the personnel started working on the interior. Like the chassis fabrication process, nothing was prefabricated when it came to the electronics. You need to make a loom? Here is some wire in different colors – go for it!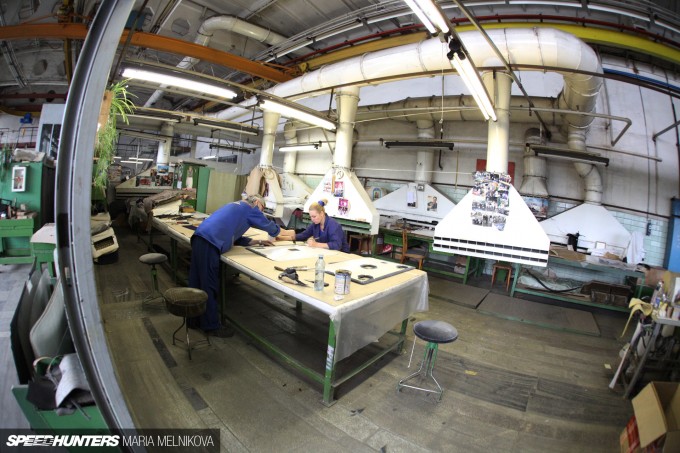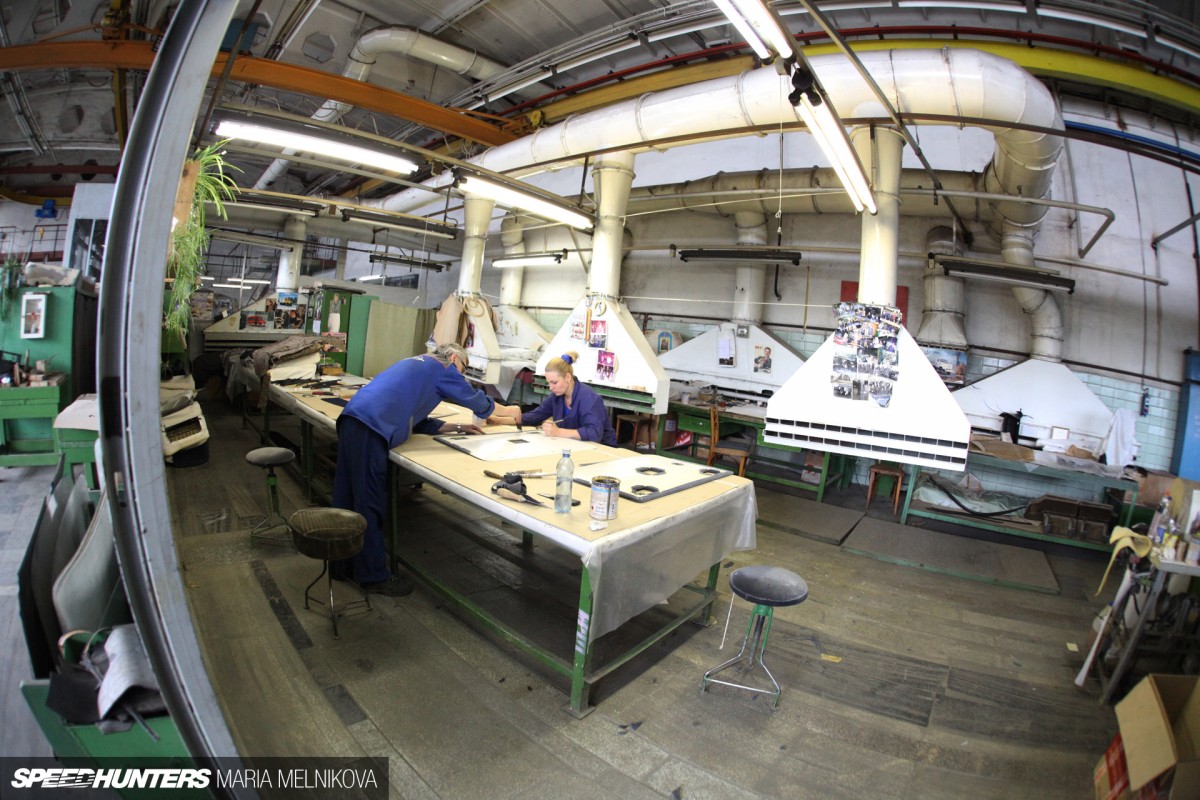 Apart from outside appearance, it's the interior that really expresses the level of luxury. After seeing how crazy the hand-made processes were in the previous departments, I was expecting a farm area for cows in the upholstery department. To be honest, it wasn't far from it either. In fact, comrade Stalin stockpiled so much leather back in mid-1930s that they still use the supply today!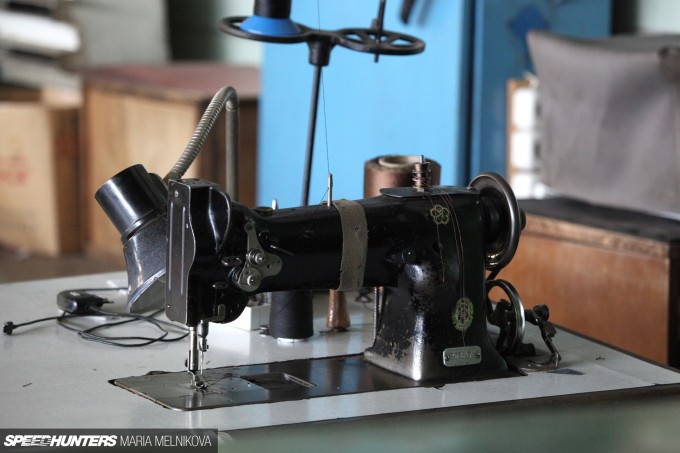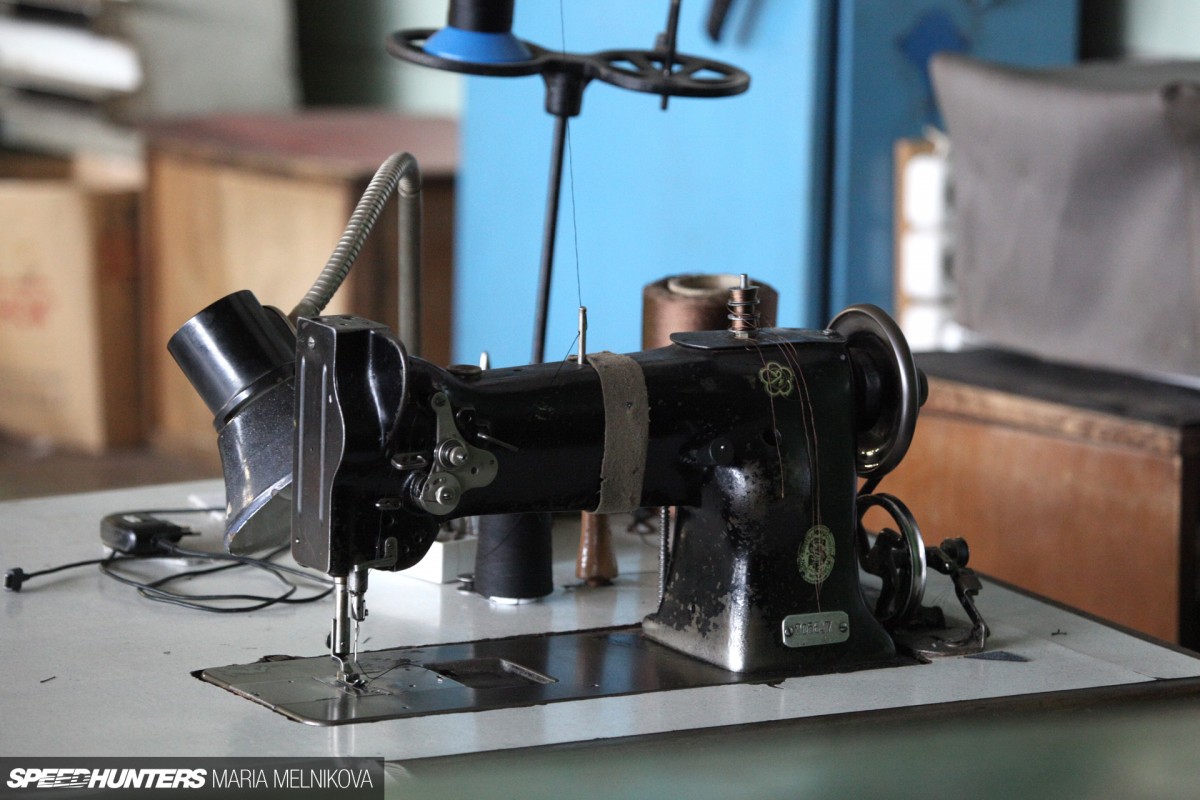 In accordance to other departments, they still use the original tools too. Meet the Singer sewing machine with '1936 ZIS' stamped on it.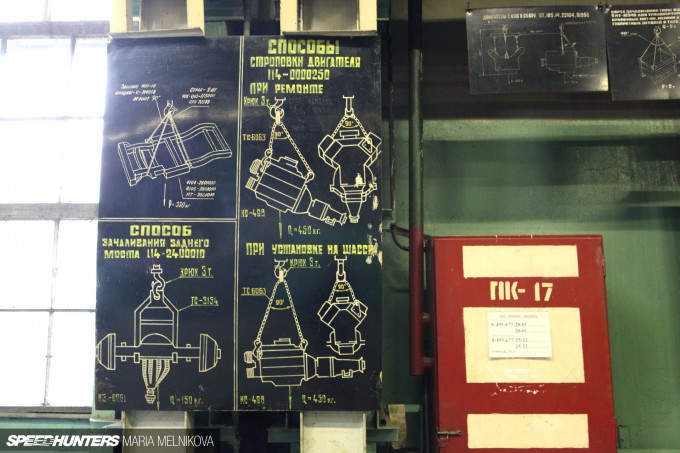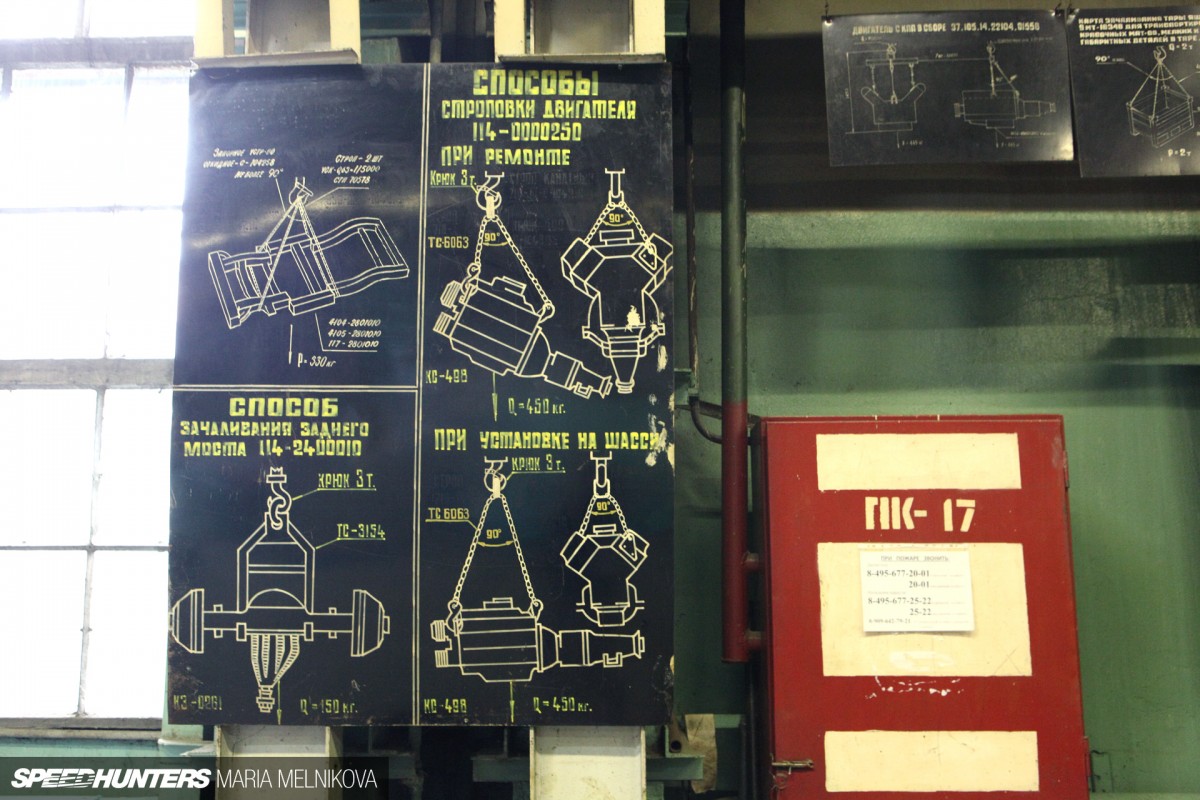 Finally, it's time to install the heart of the beast: a 7.7-litre carbureted V8 producing 315hp and transferring that power to the rear wheels through a 3-speed automatic transmission.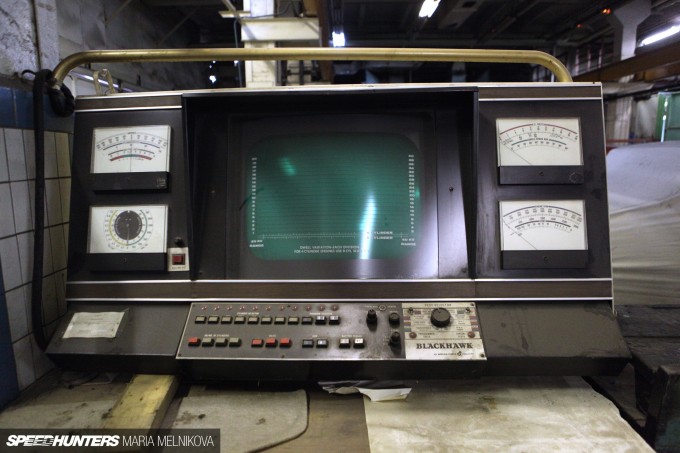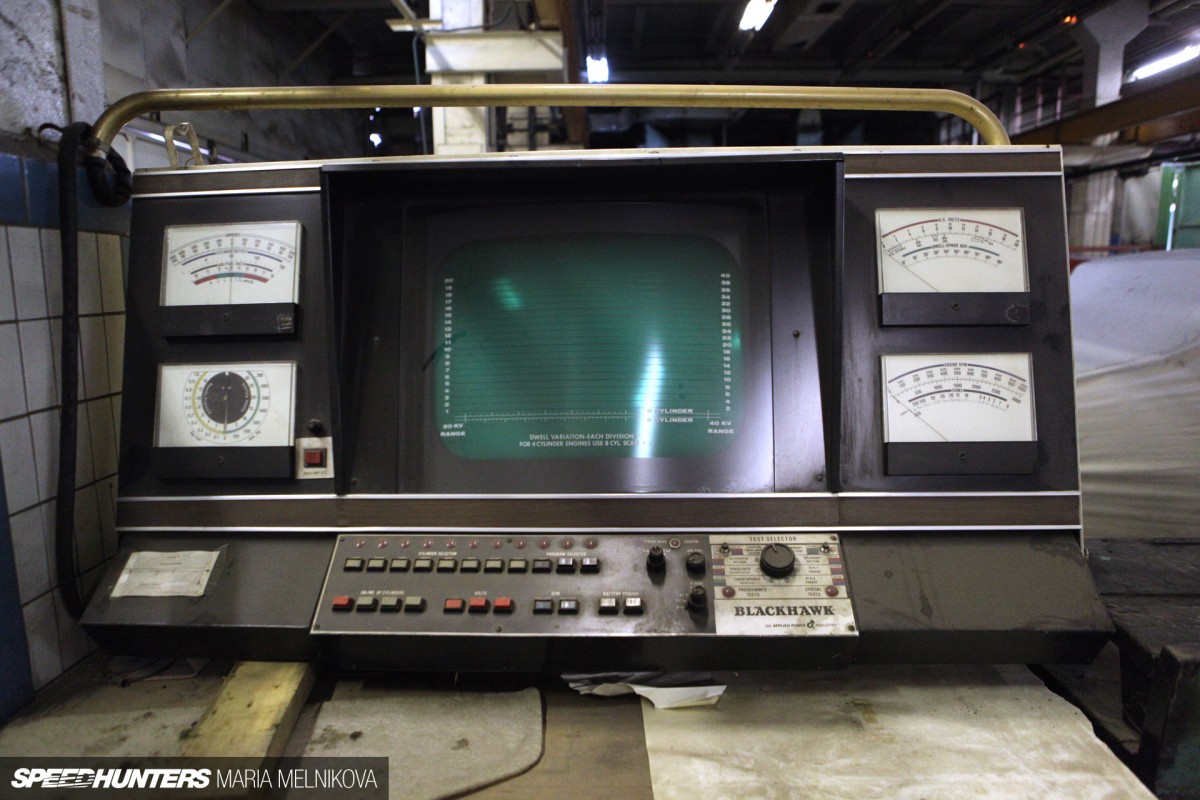 But before the car was ready to astonish its new owners and audience, it had to be tested on this high-tech dyno.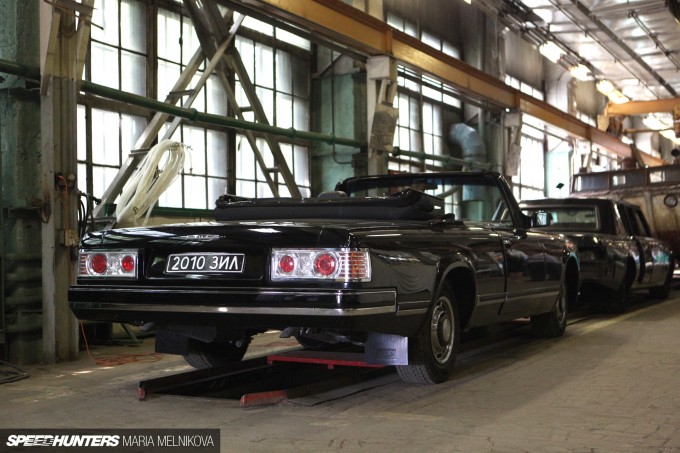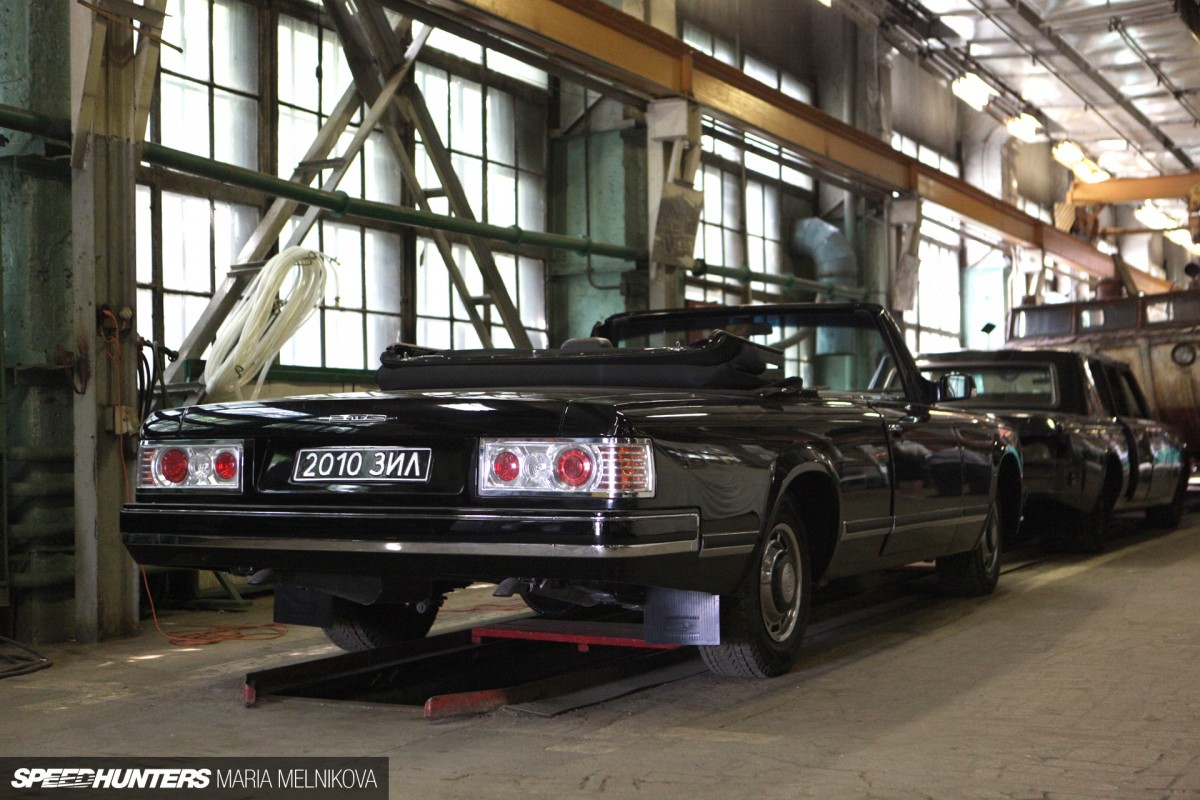 After approximately 10,000 man hours, the ZIL-410441 was finished.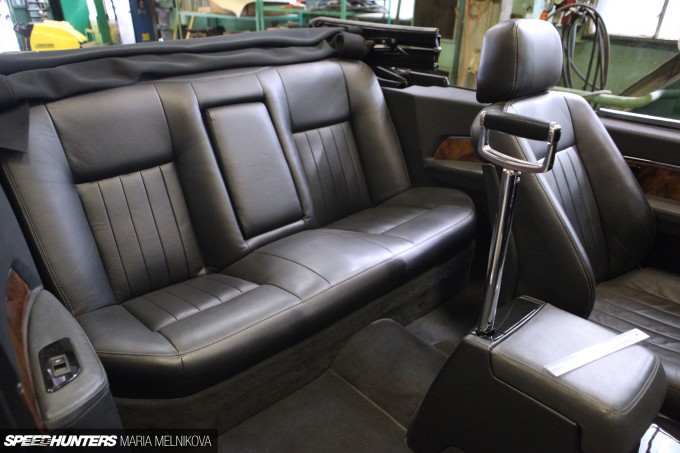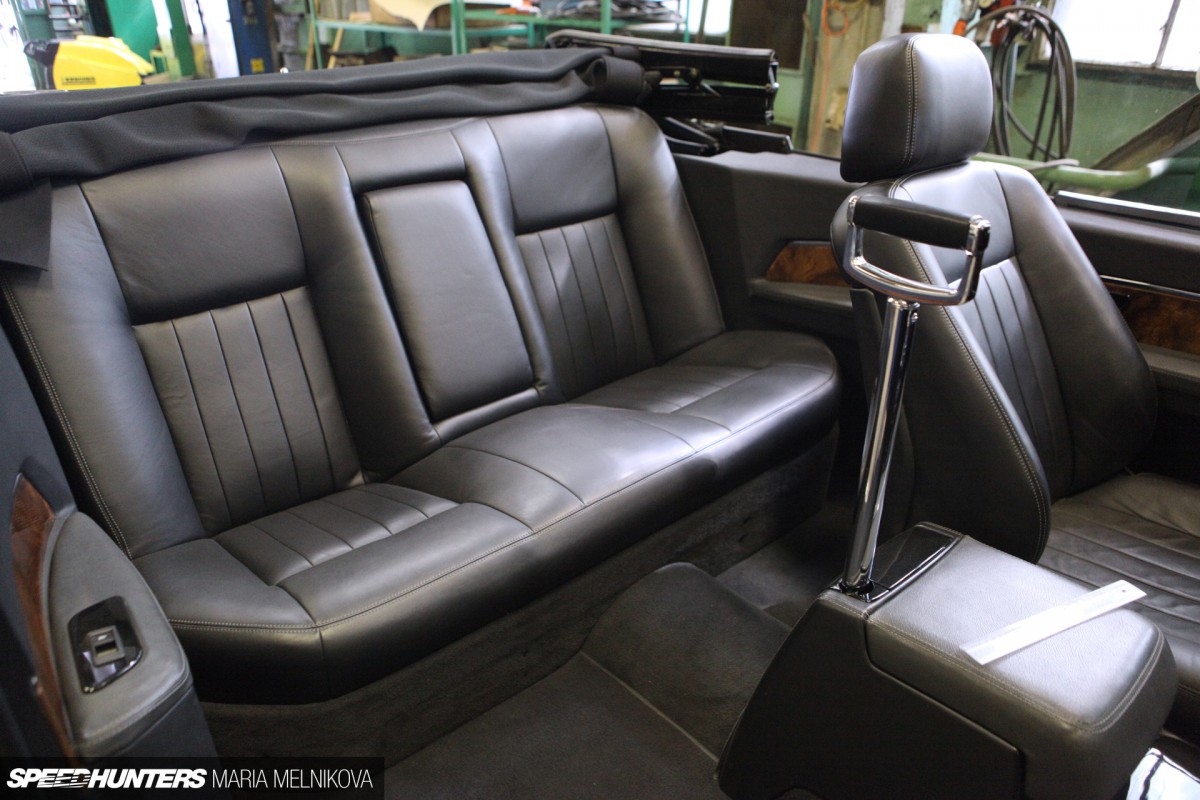 In comparison, it takes between 800 and 1000 man hours to build a Rolls-Royce.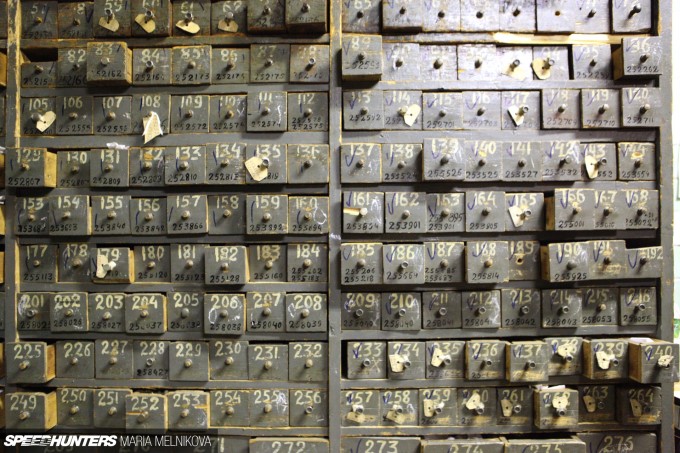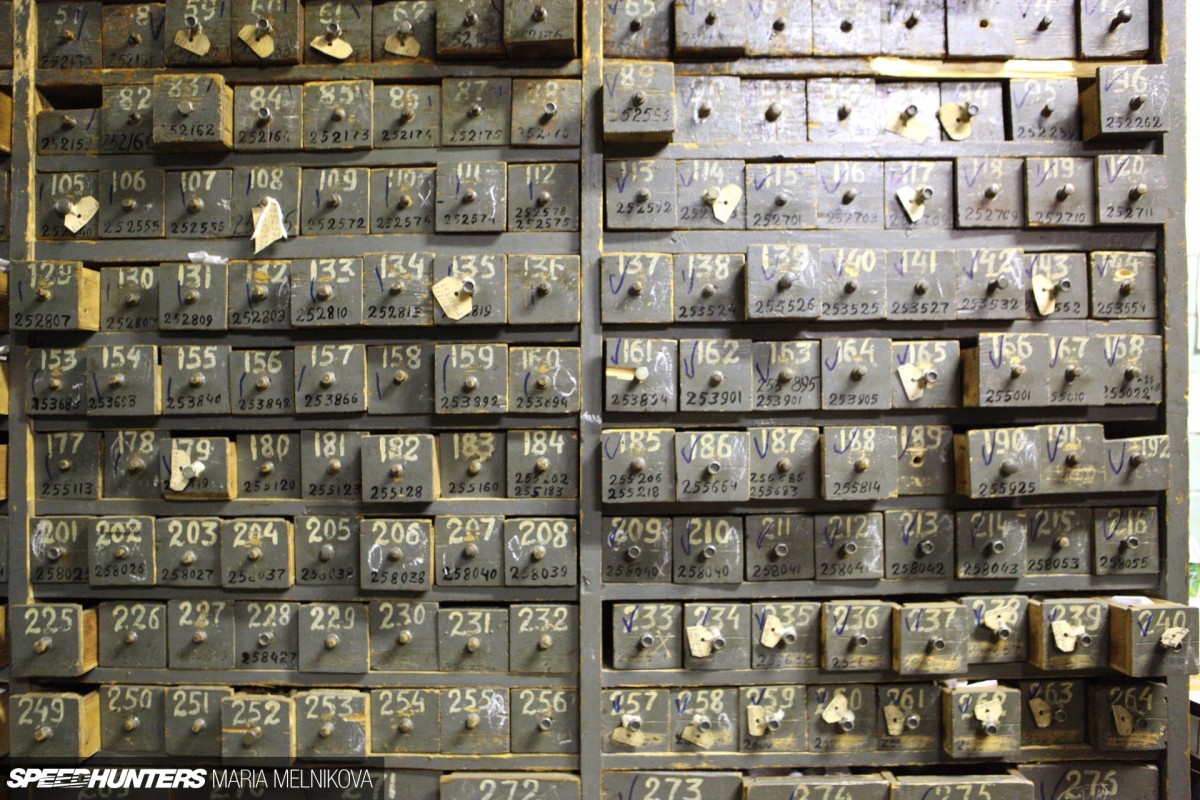 Of course, every car requires maintenance and some accidents may happen too, therefore reserve material is required. I was lucky enough to check out the parts department, which like every other previous department is untouched by time.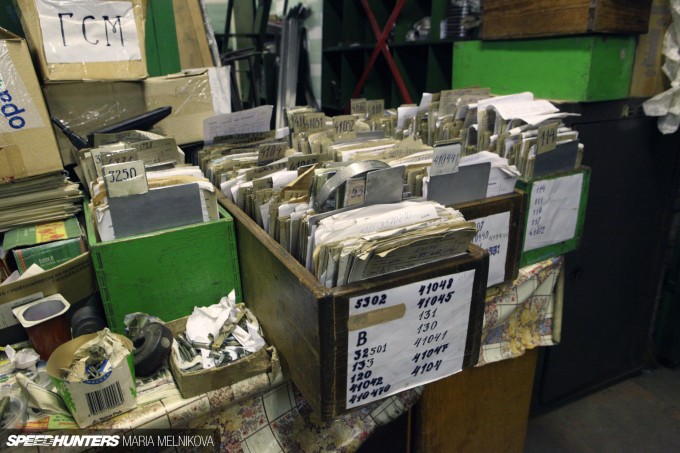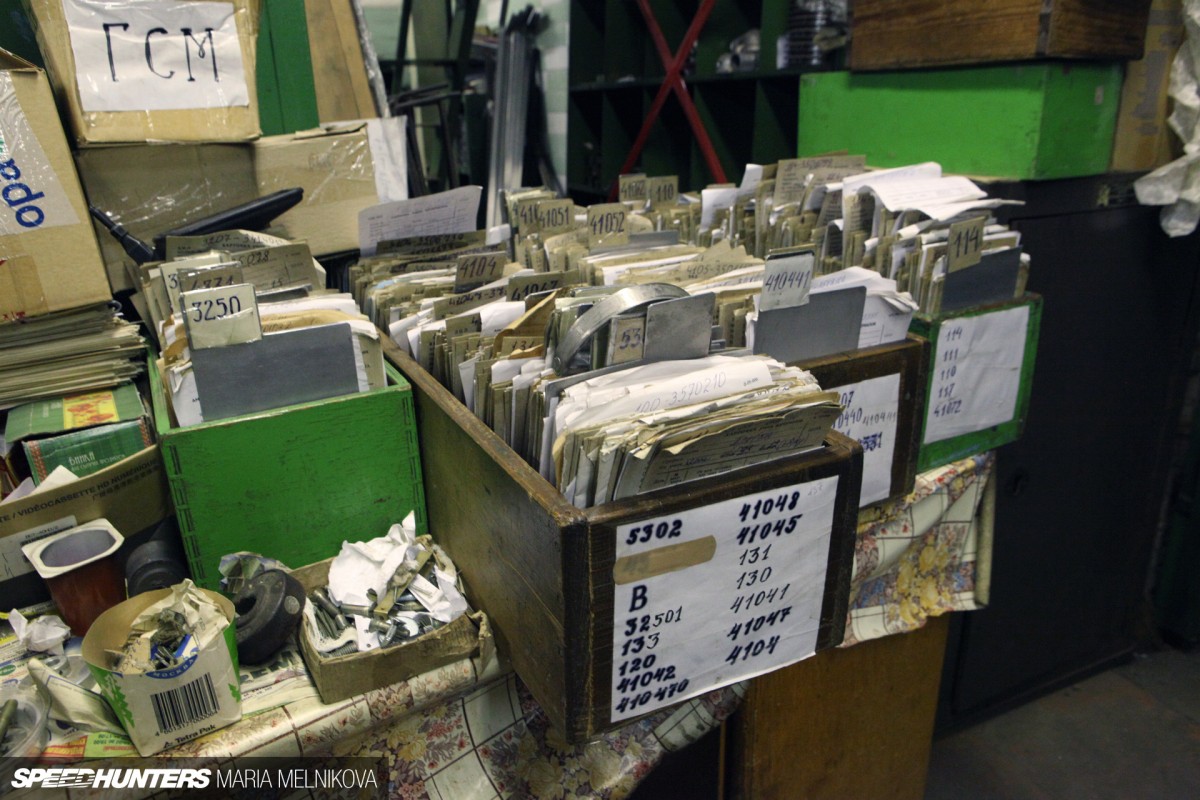 I mean, look at this… Why would you pay for a capitalist license fee of Microsoft Excel or a similar administration system and risk the loss of data due to a computer crash? If it ain't broke, don't fix it!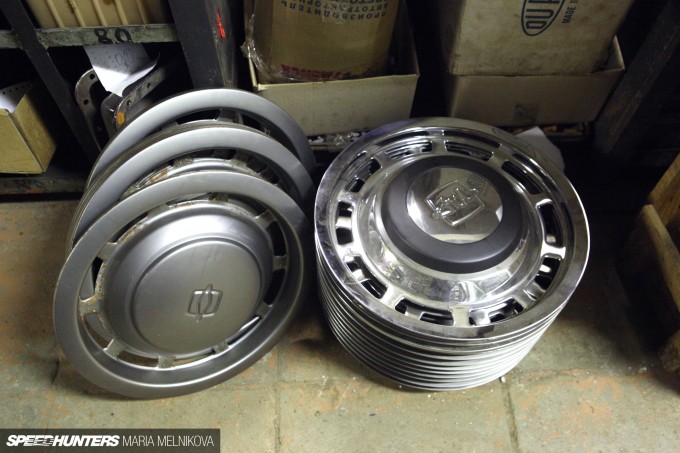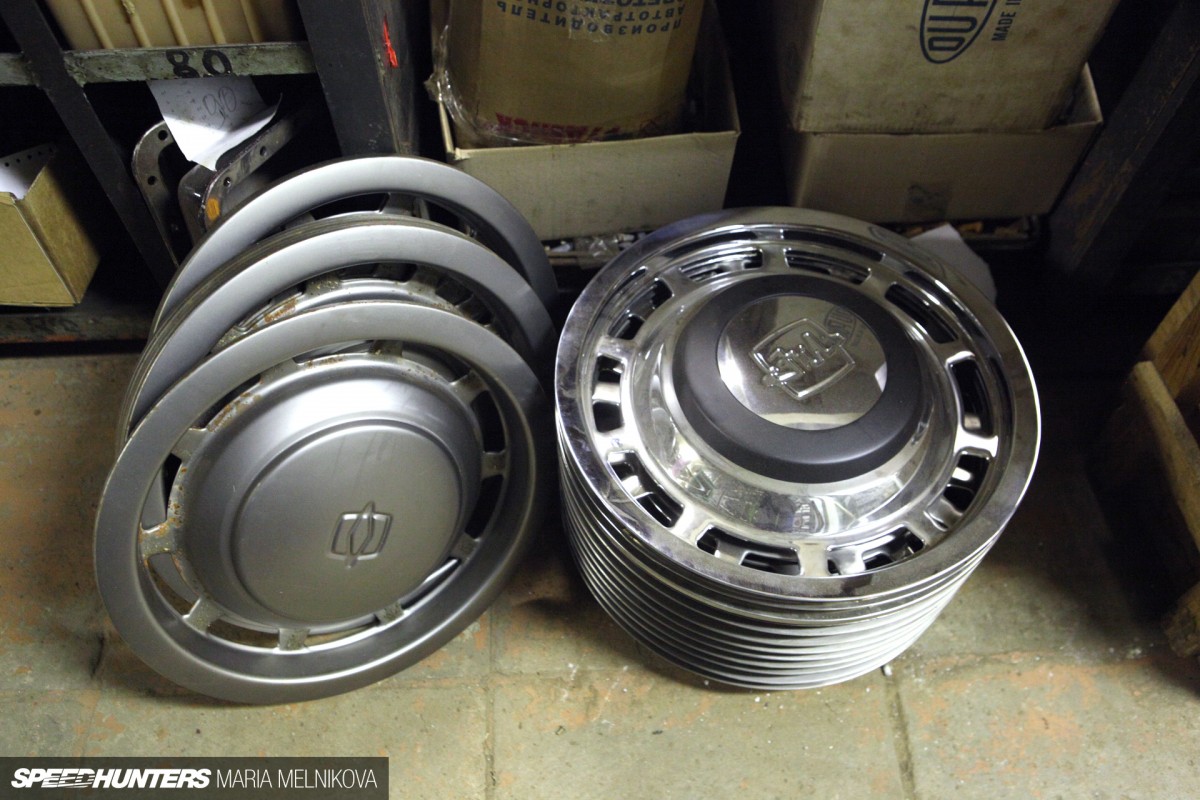 I don't think anyone would risk their life to steal a ZIL's center cap, but those things may fall off themselves. ZIL storage is the place where you could get a replacement.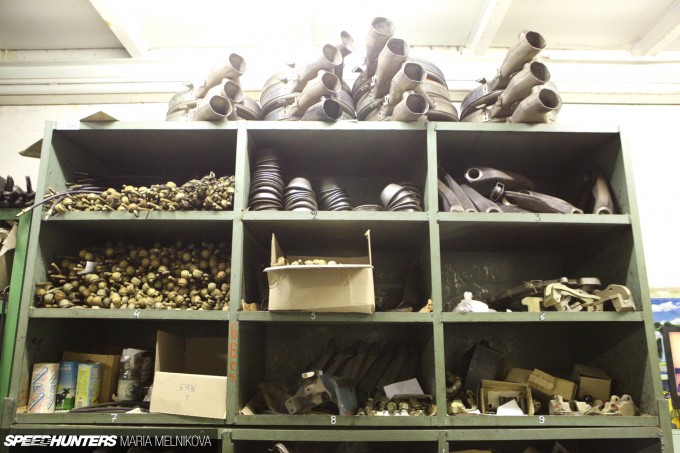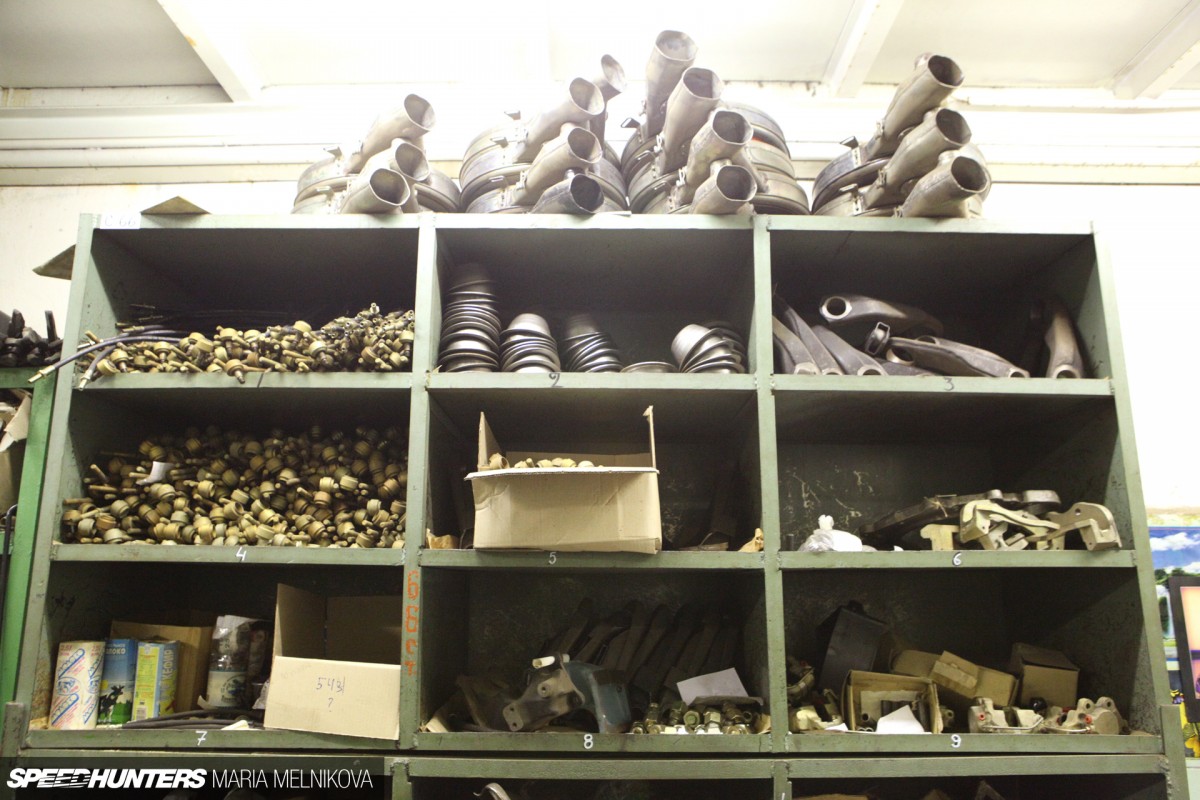 Judging by the high number of toe arms, it seems like they were expected to break quite often. That's not surprising considering the chassis' dimensions though.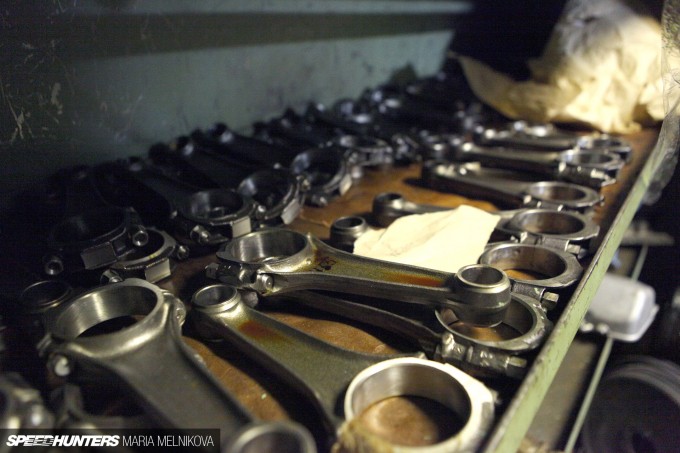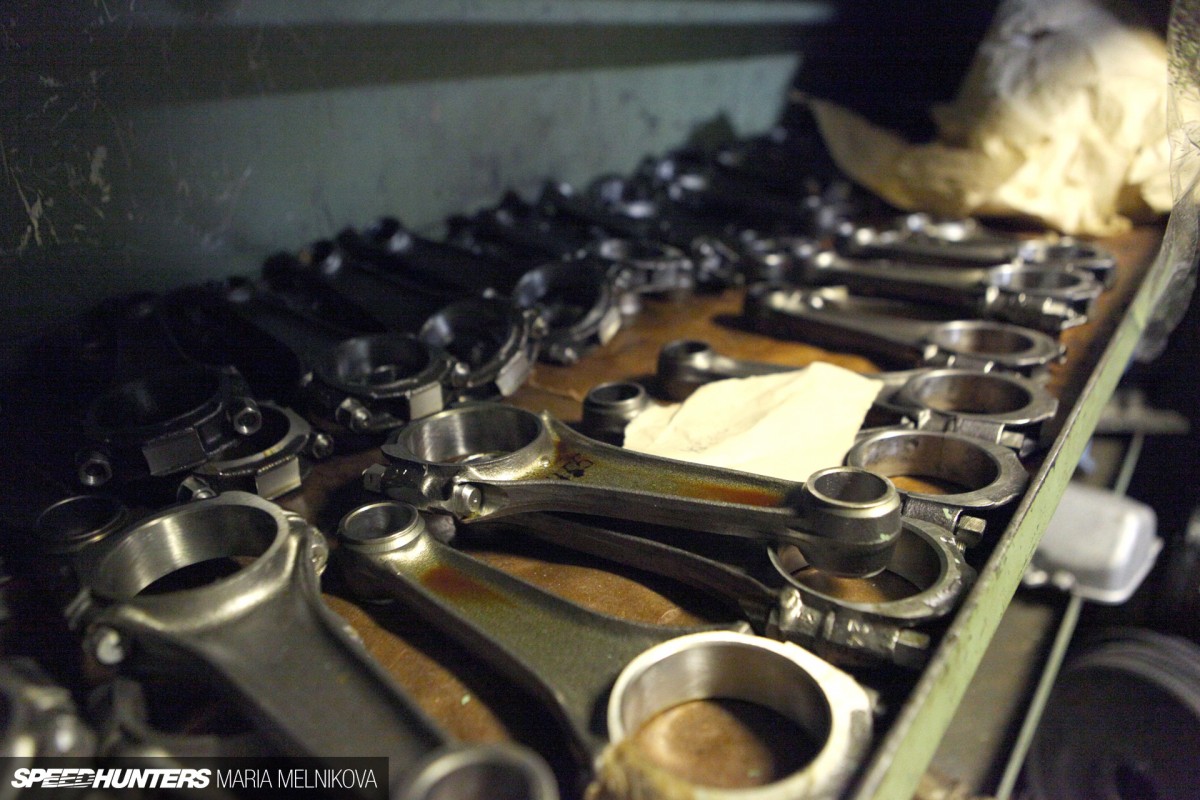 I would love to watch a time-lapse of a 7.7-litre ZIL engine rebuild…
All Good Things Come To An End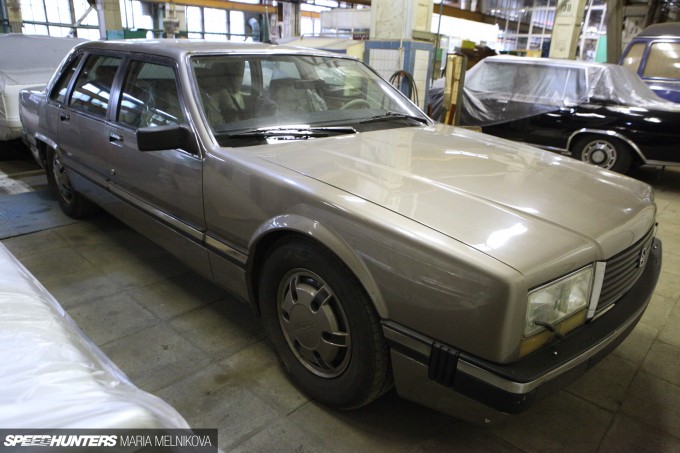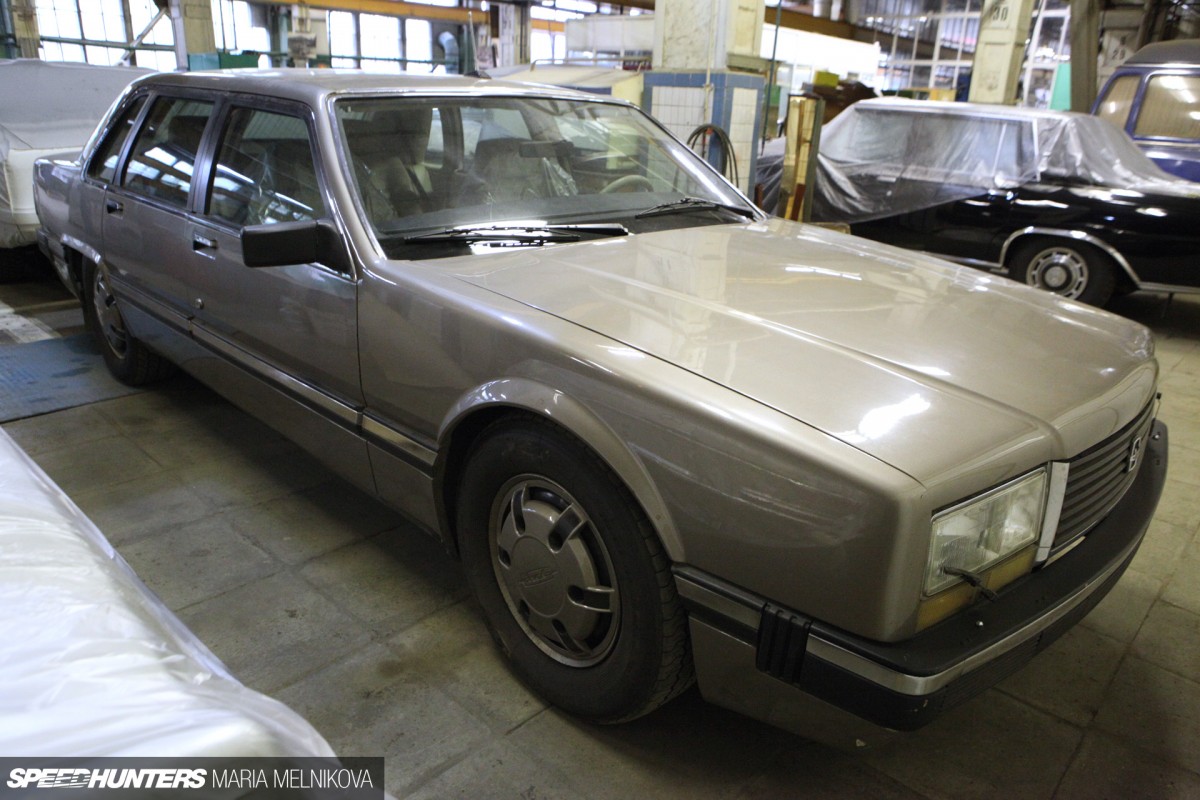 If you've managed to bear with me until this point, I would like to thank you by finishing this article with an even more exclusive model that marked the end of many things.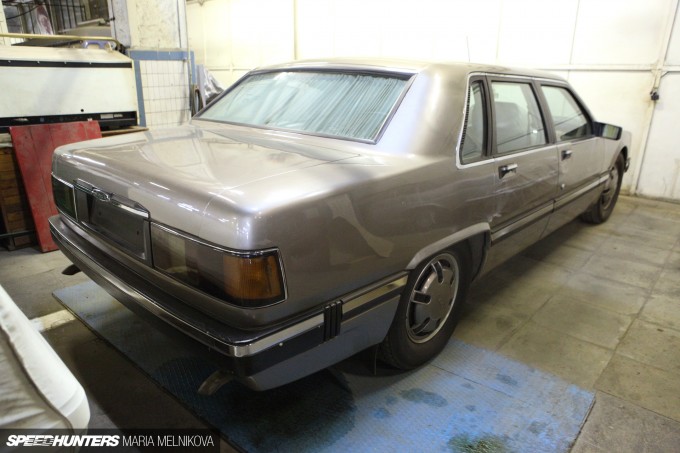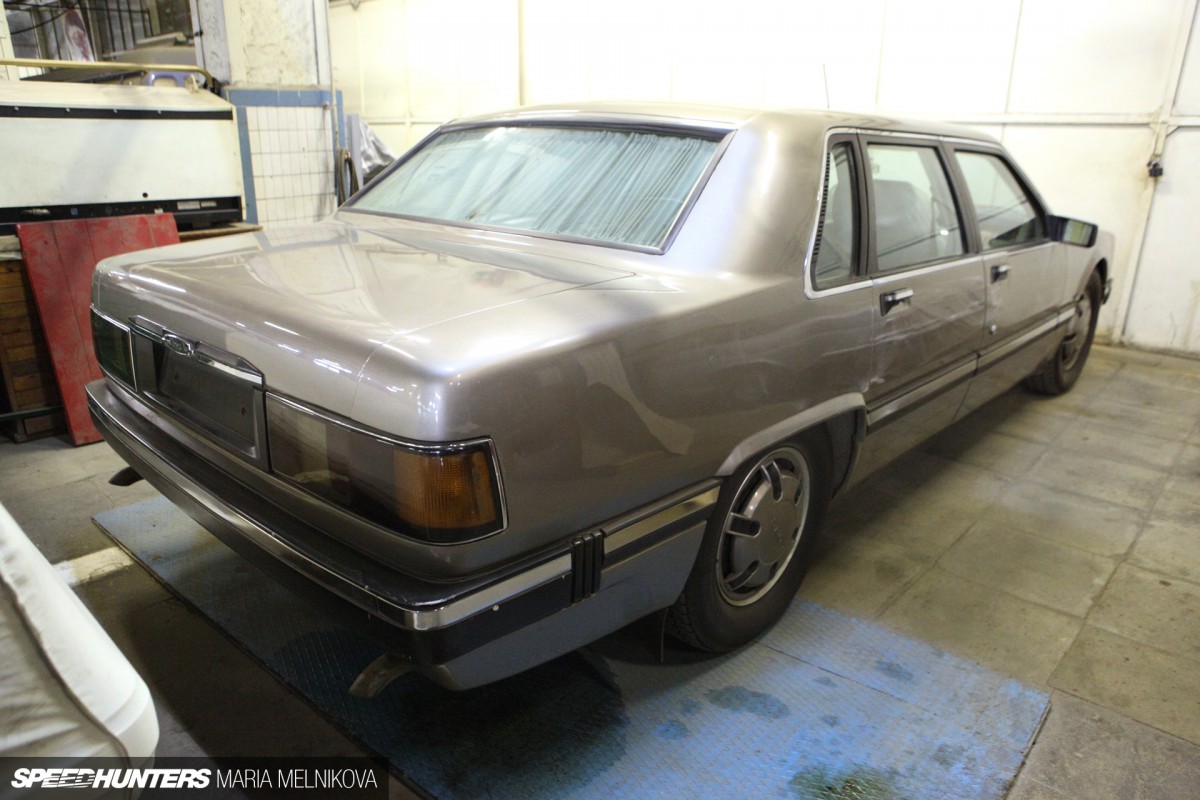 Behold the ZIL-4102 'Ràyka'. This was named after and made for Raisa Gorbacheva, the First Lady of Mikhail Gorbachev, who was the last leader of the Soviet Union and the comrade responsible for its collapse and eradication of the Berlin Wall.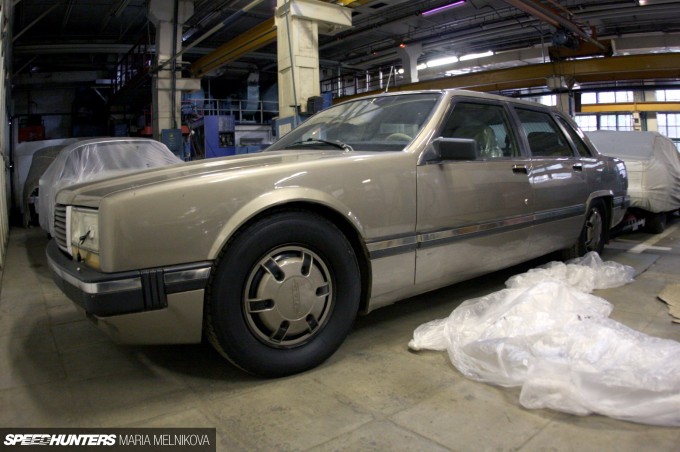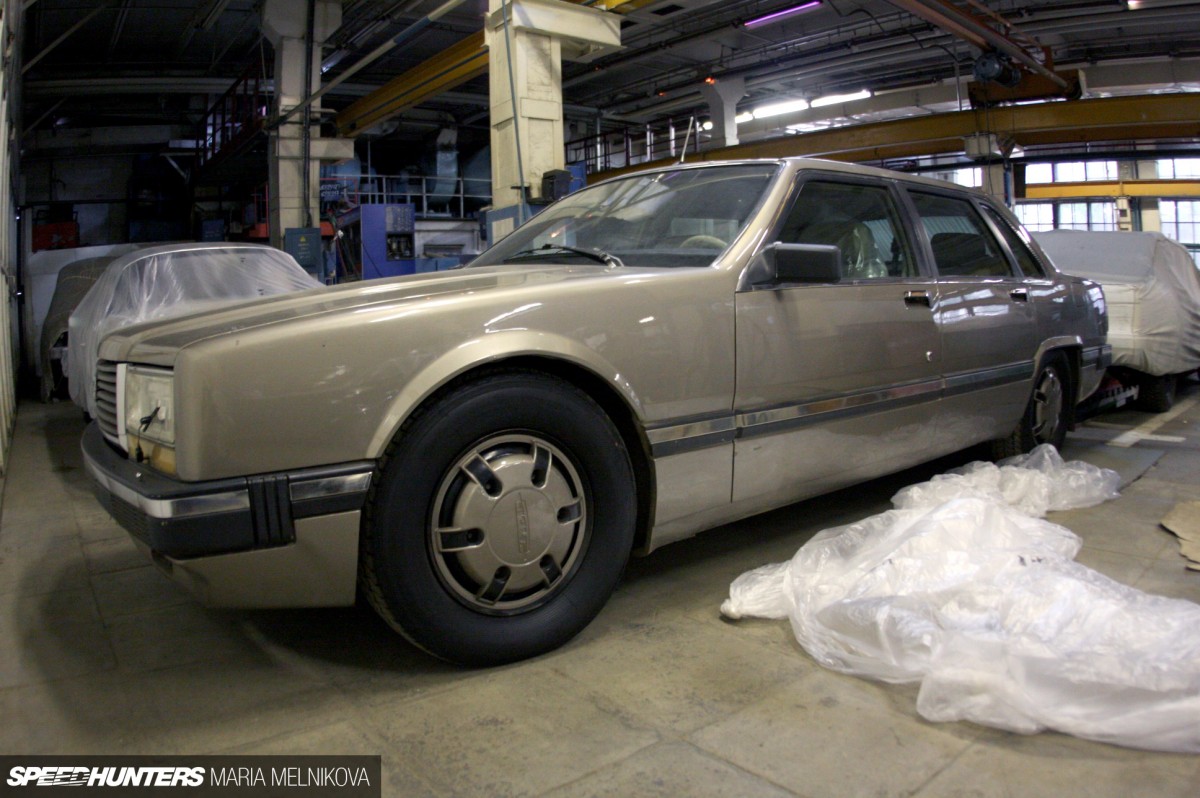 This technological marvel was completed and presented to Mikhail and Raisa in 1988. 'Technological marvel?' you might be asking – let me explain. First of all, the car had IRS, which stands for independent rear suspension. You know which car has that too? The Ford Mustang. Since 2015. In addition, it had a unibody construction, making it the first Russian and Soviet car to utilize this type of structure.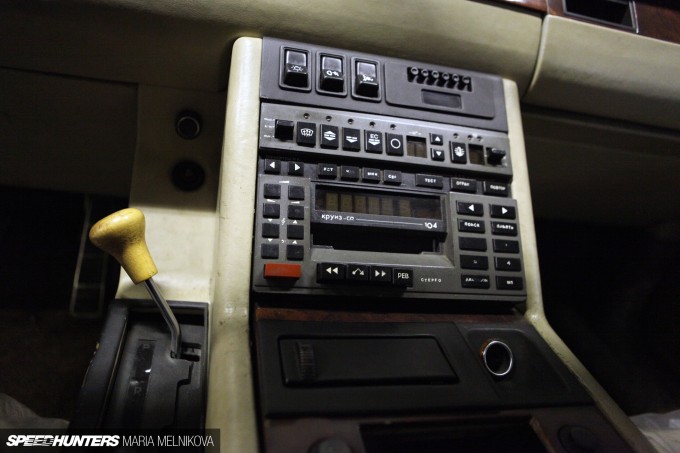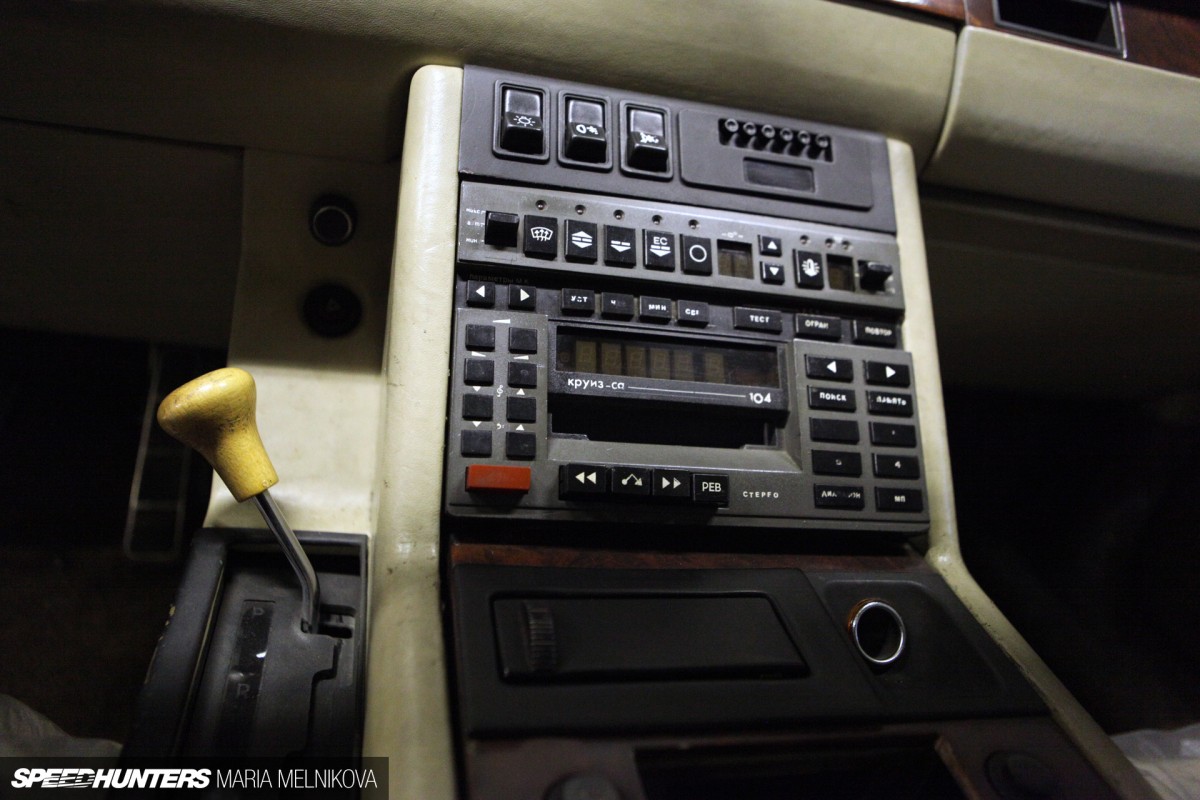 The interior is where it gets even more interesting. Just look at this.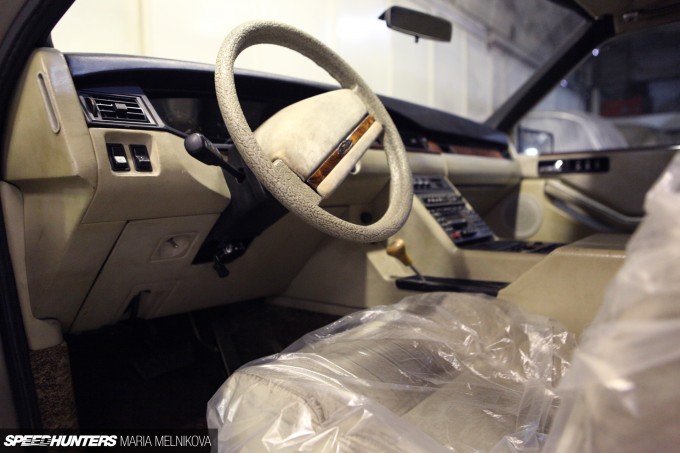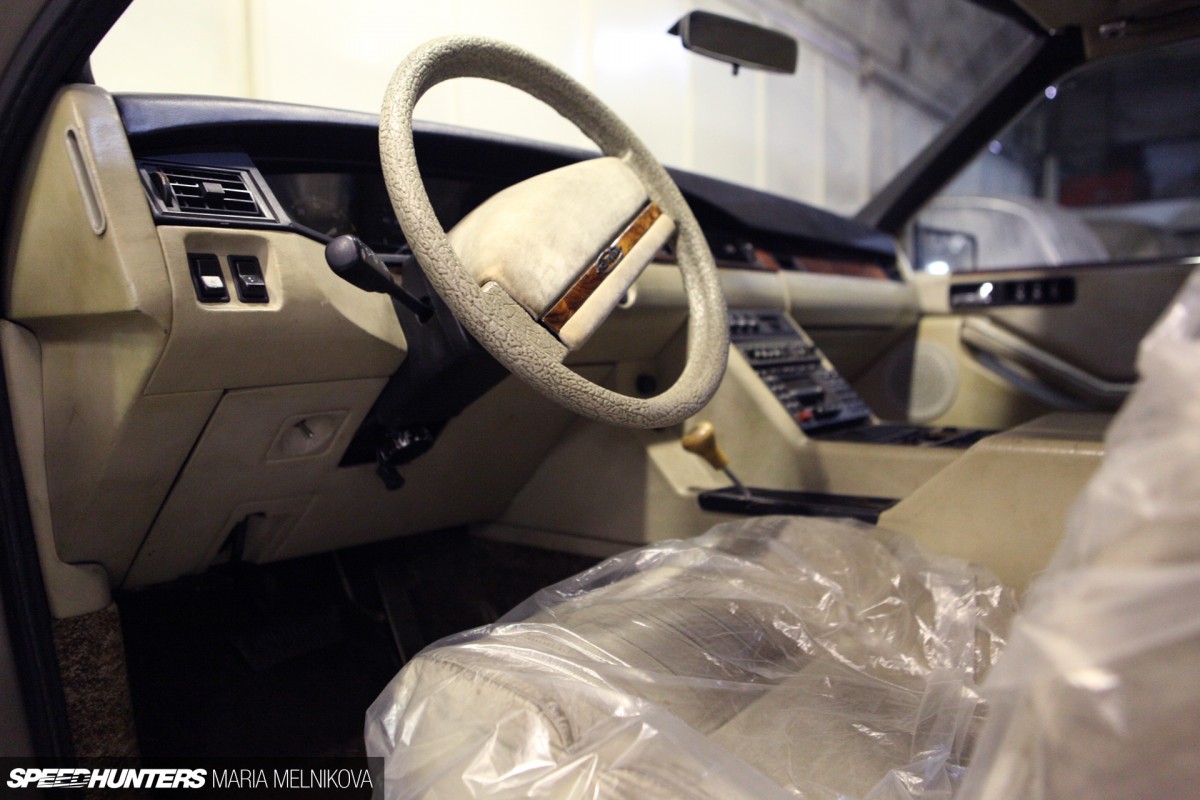 Yes, it has a cassette deck player, but what you don't see is the voice warning system (similar to this). What you also don't directly see is a 10-speaker CD player. A reminder, this is 1988 we're talking about. Although the first factory-installed in-dash CD player appeared in 1985 in a Mercedes-Benz, this is (Soviet) Russia we're talking about, the place where listening to CDs in cars only became mainstream in the early 2000s, but definitely not through 10 speakers.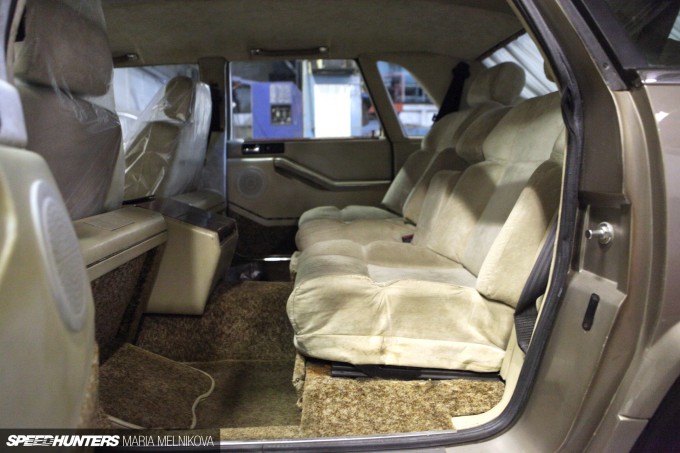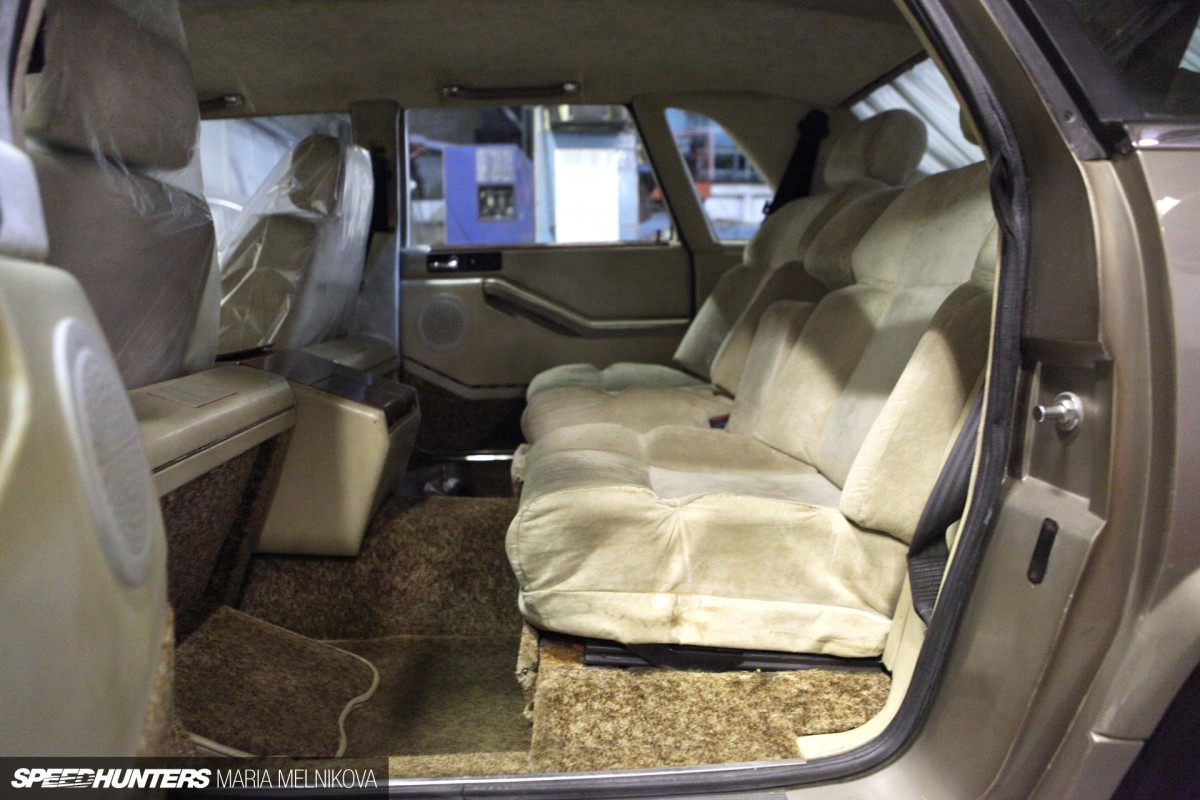 As for the engine, this car used the same power-plant as that in the 41047. The 315hp 7.7-litre V8 was 'sufficient', but it's the level of luxury that matters the most. And according the executive personnel at ZIL I spoke to, the initial plan was to make similar cars available for the "less special" people as well.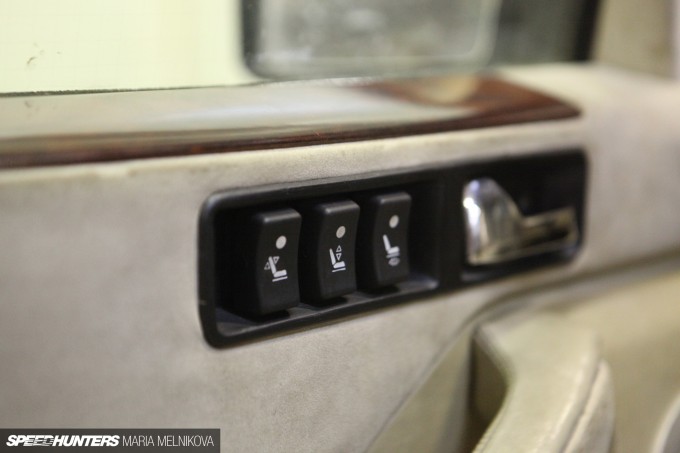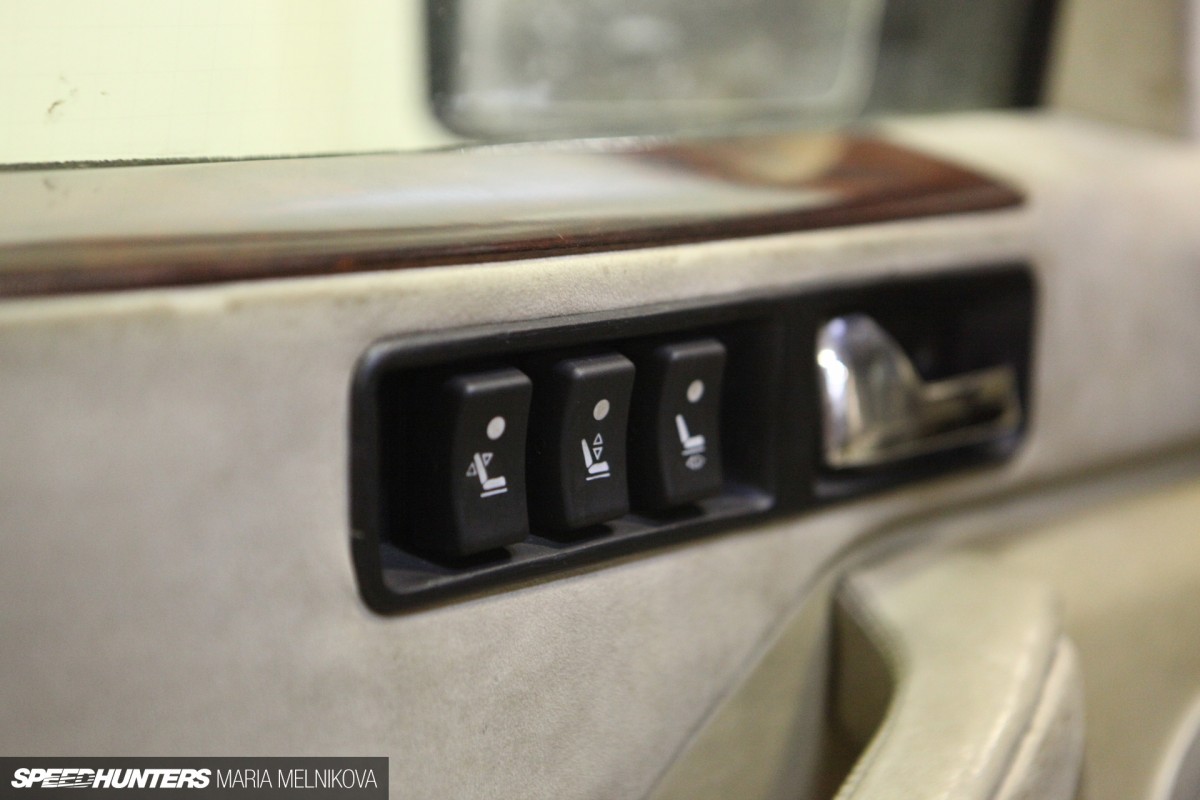 Unfortunately (which is a huge understatement), when the car was presented to the Gorbachev couple, the First Lady became furious that ZIL had decided to construct it and to give such a car as a present while the whole country was suffering from hunger and poverty. Her husband agreed and the project disappeared.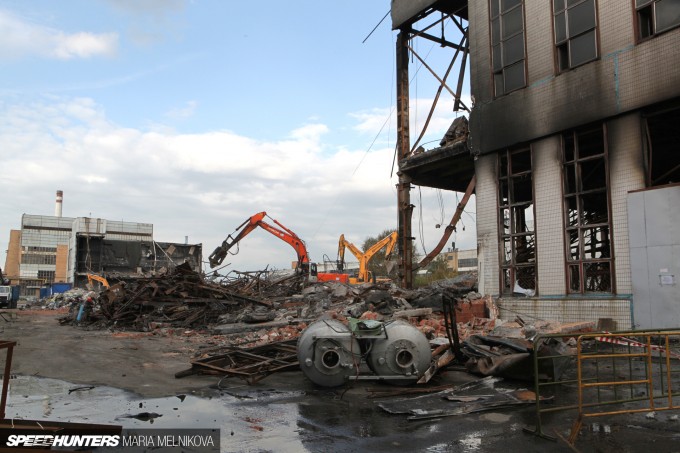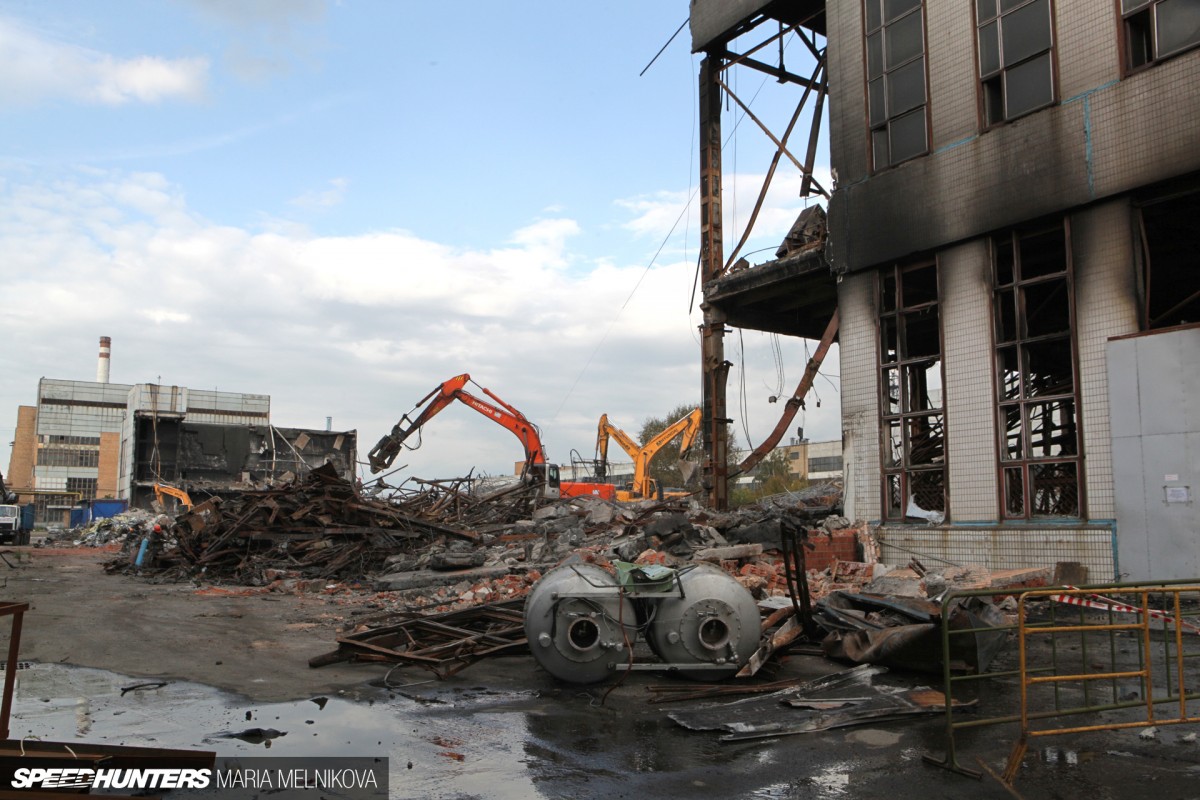 A few years later the Soviet Union fell and the once almighty ZIL factory together with it. To illustrate, the production numbers of trucks between 1975 and 1989 were between 195,000 and 210,000. In the '90s, the highest-achieved number was 7200 in 1996. In 2010 merely 1258 vehicles were produced. And this is how the factory looks today. Only the luxury vehicle department survives by producing the last bits.
A big thank-you to the management and personnel of the ZIL 6th department who made this story possible. msc6.ru
Misha Charoudin
Instagram: boostedboris
misha@speedhunters.com
Photos by Maria Melnikova