Tri-Five Chevys have been built every which way you can imagine, but as I walked the crowded aisles of the SEMA Show I knew this '55 was something new and different.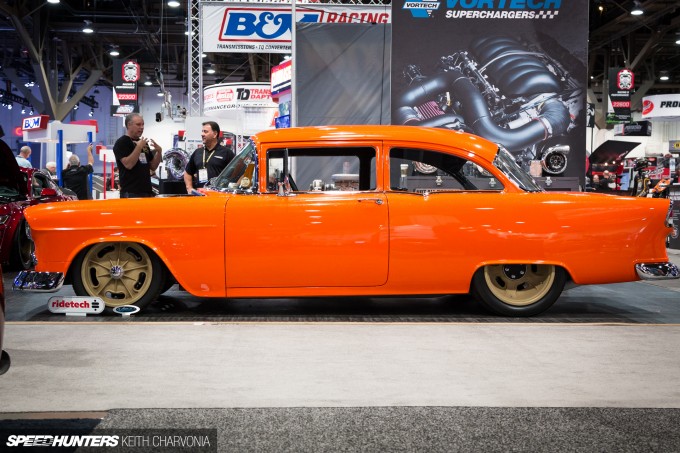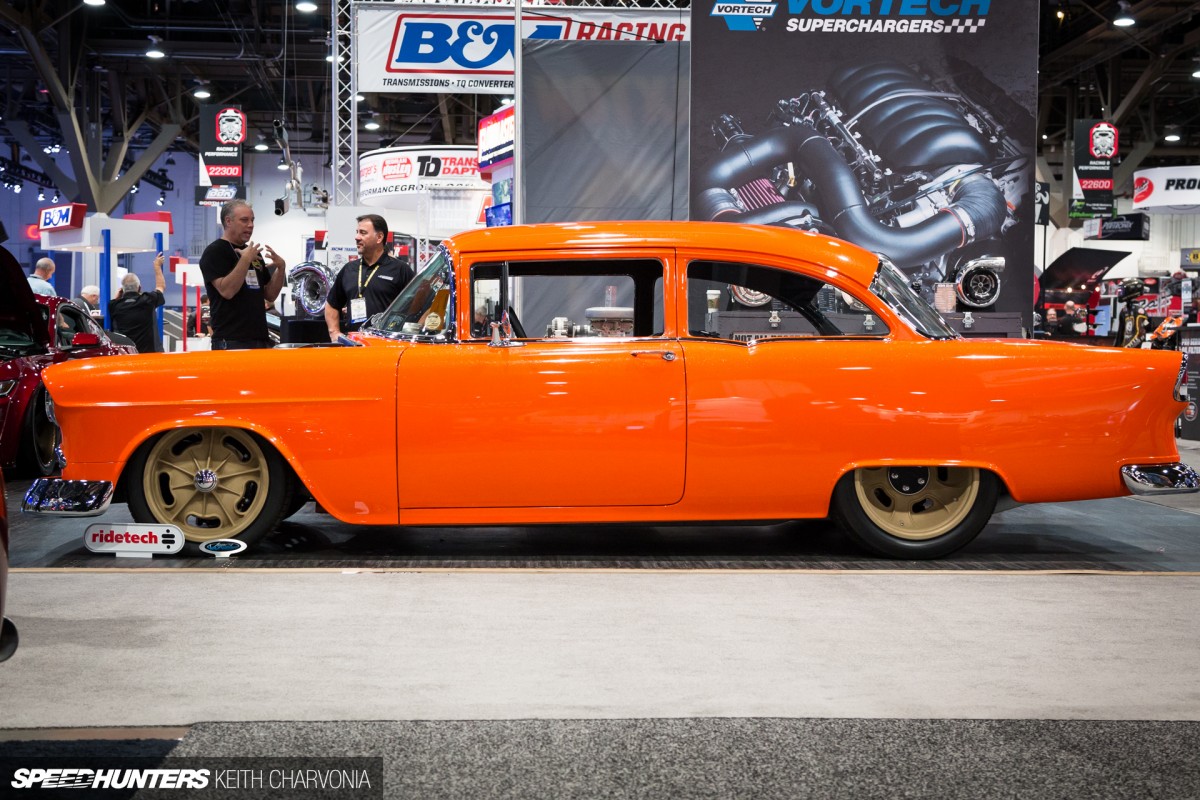 It's so hard to notice everything about a custom built car in an overwhelming atmosphere like SEMA. It wasn't until I exchanged emails with Ironworks Speed and Kustom owner Rodger Lee that I realized why the car sat so right. A wedge section was performed from the firewall back, giving the body an aggressive angle of attack and lowering the front bumper and grille so it doesn't have the factory 'overbite', as Rodger puts it. It's a drastic change that's nearly impossible to detect.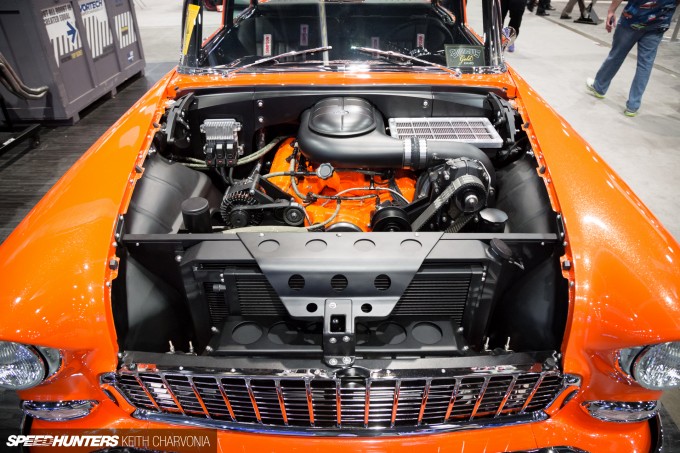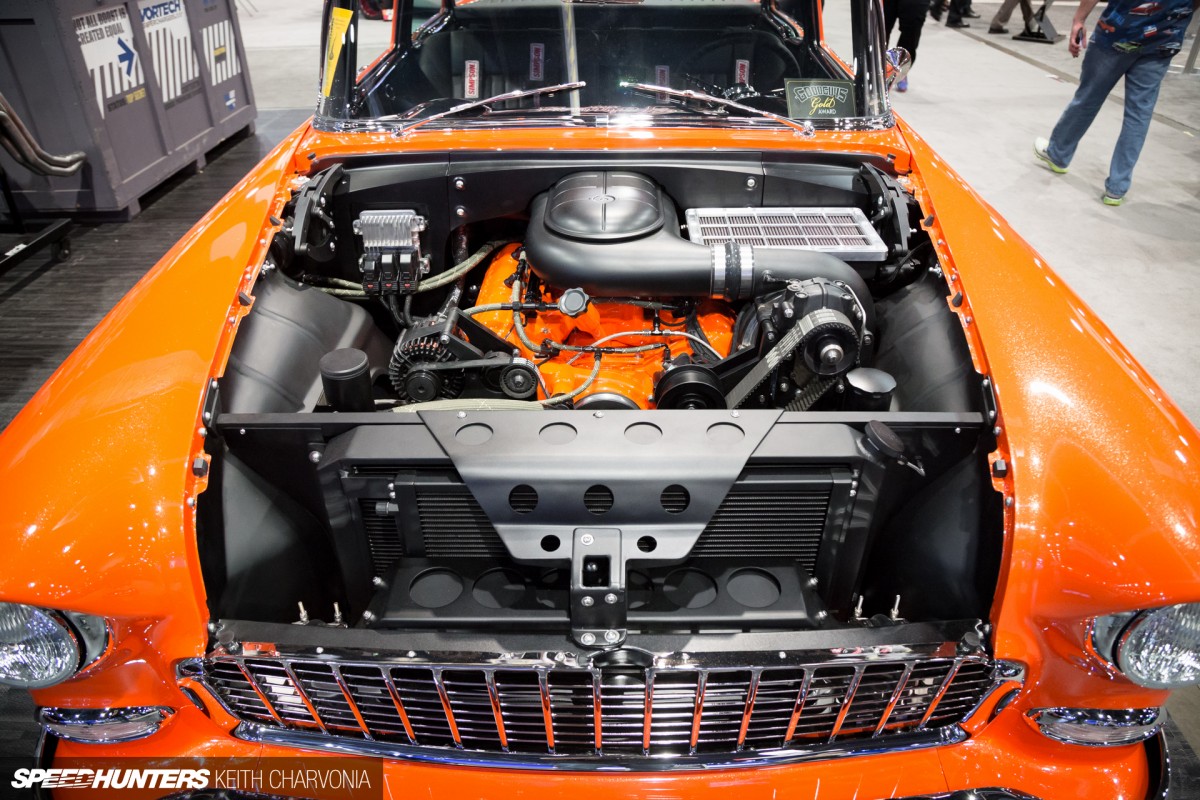 The '55 sat in the Vortech Superchargers booth, so I knew there would be something good in the engine bay. An LSX-376-B15 has been dressed down to look more vintage, with a huge V-20 Vortech blower hanging off the front. The B15 in the engine code means it's built for 15lbs of boost, which appears to blow directly into the custom air cleaner.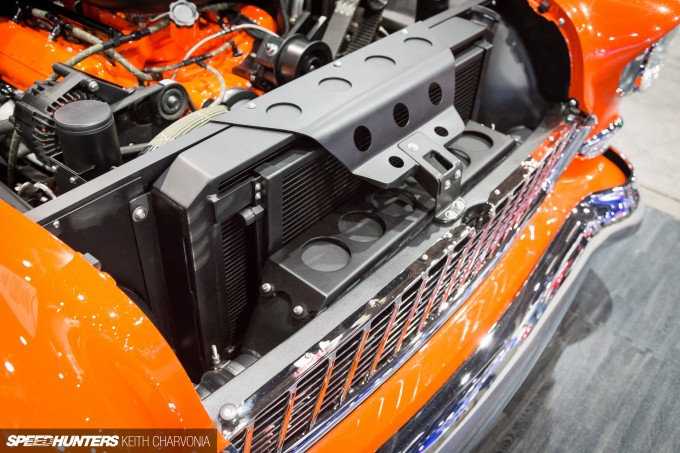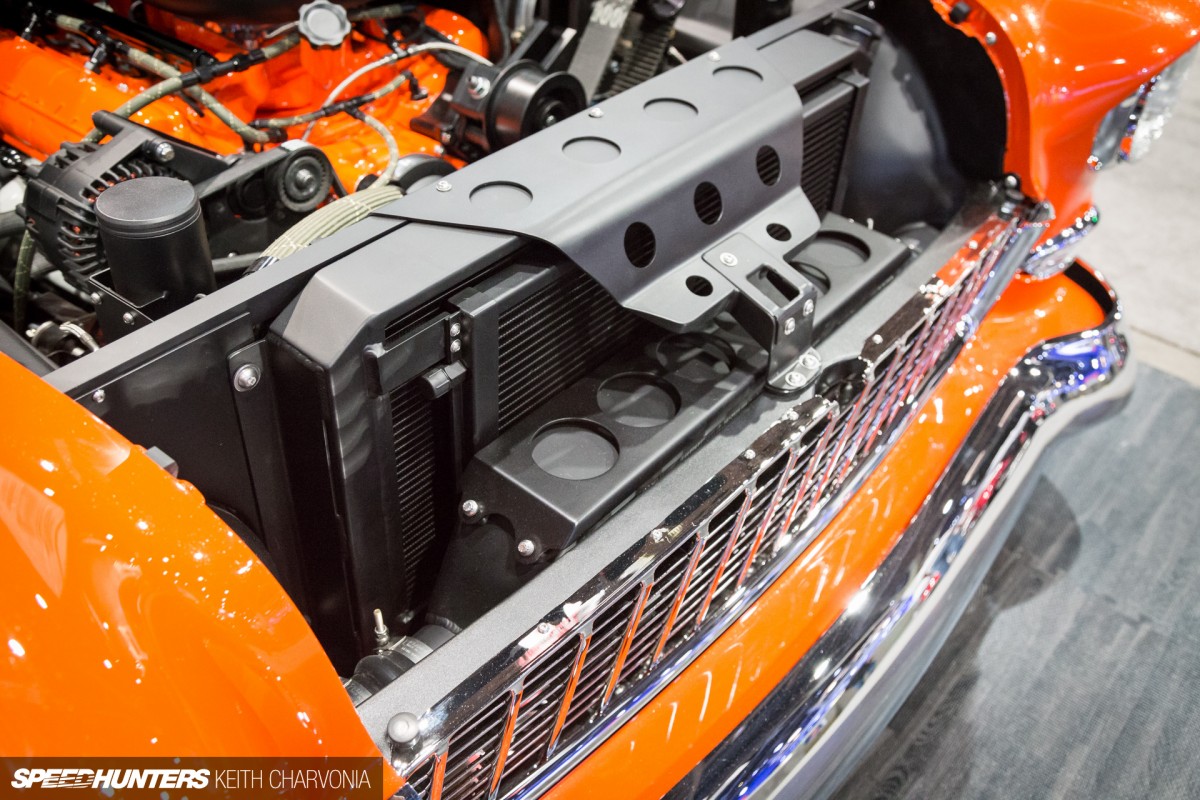 In actuality, the air routes past the air cleaner, through the firewall and over one tire, into an air-to-air intercooler up front, then back over the other tire to a throttle body mounted behind the firewall – and you can't even tell!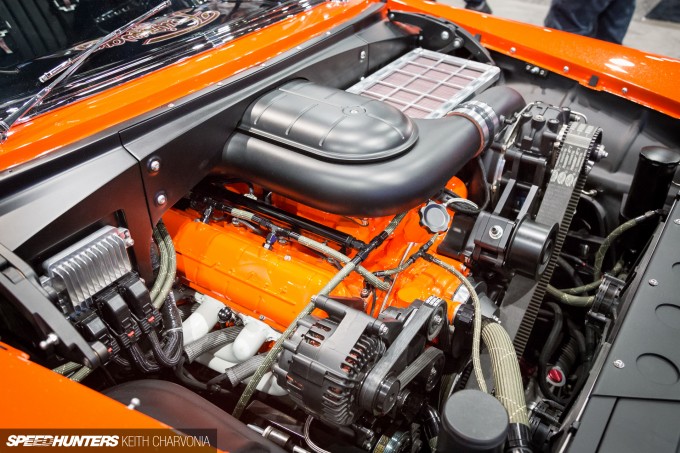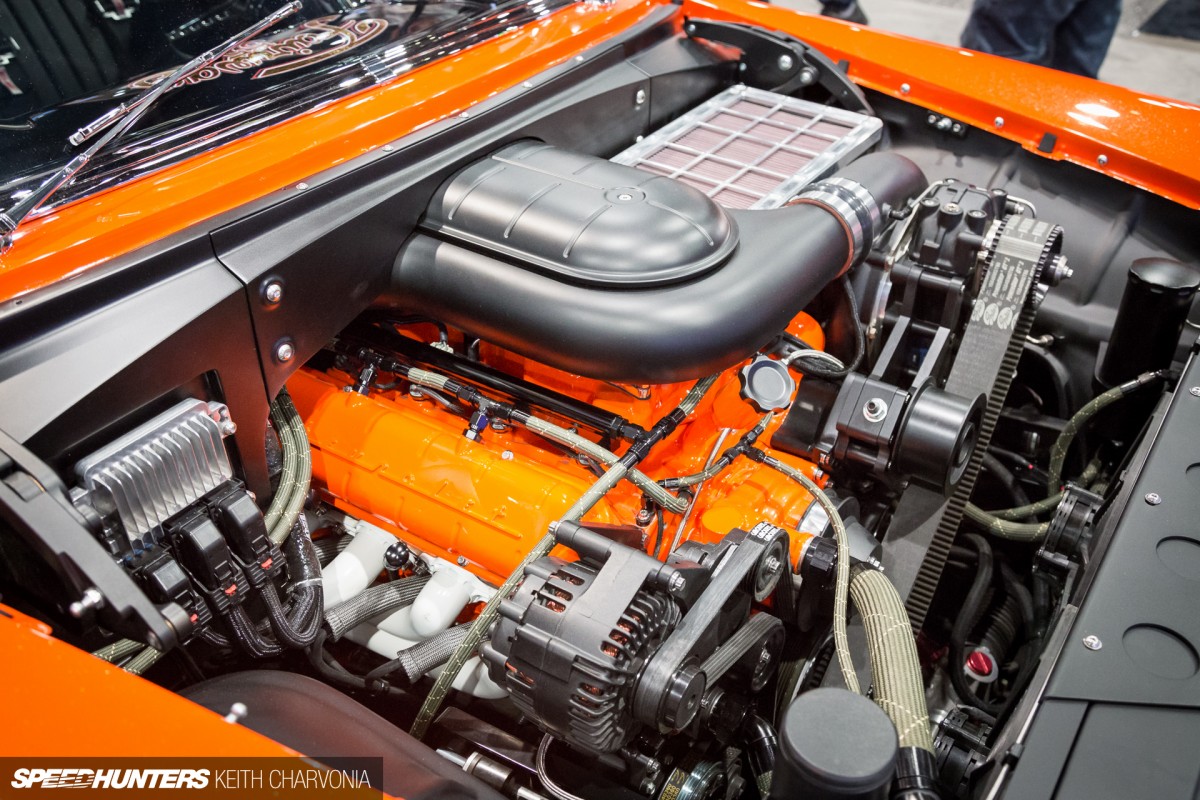 A closer look reveals the modern ECU nestled near classic script valve covers. LS coils are usually mounted on the valve covers, but in this case they were relocated using Ironworks' own trick relocation brackets. The engine was also pushed back seven inches to work with the rack and pinion steering and situate the blower low enough to shut the hood.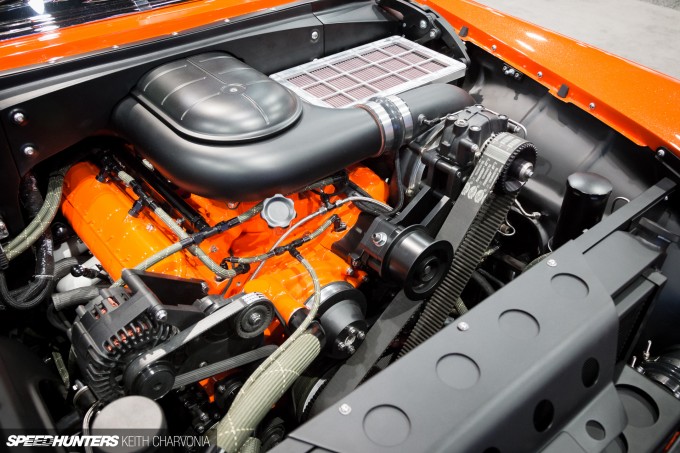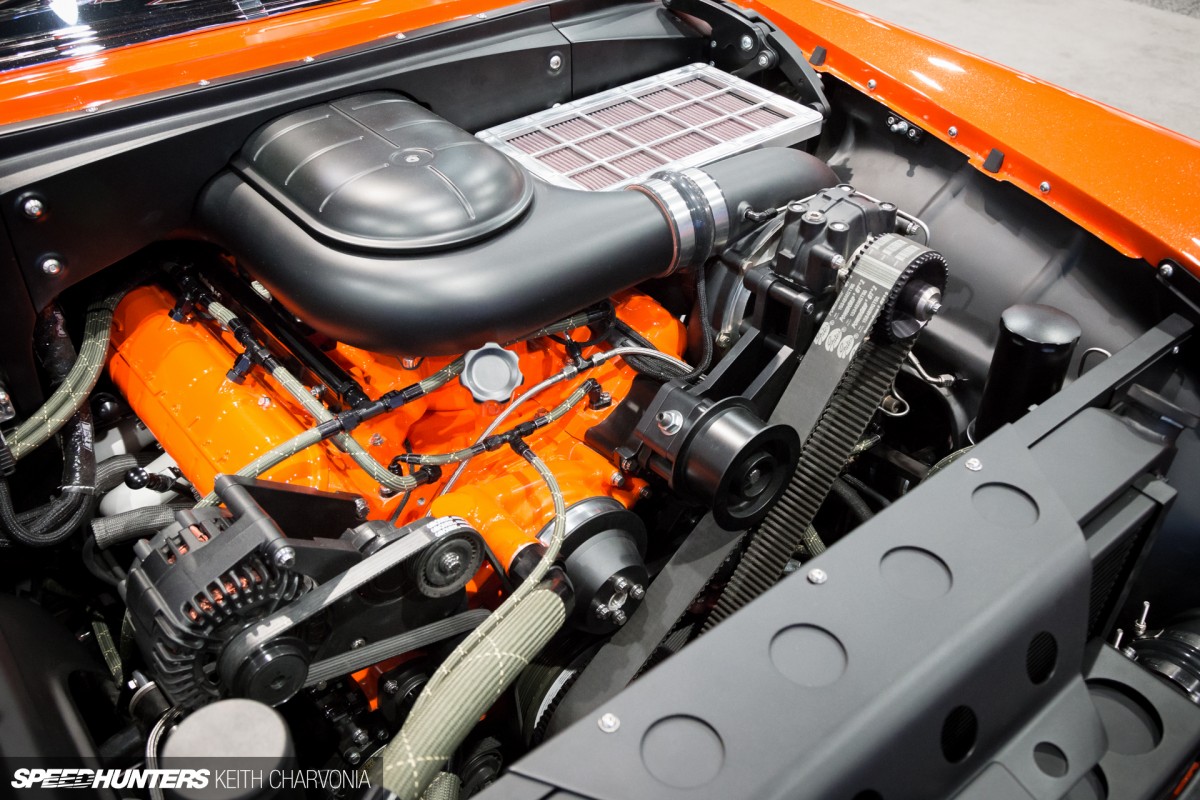 There are a ton of custom-machined parts on the engine, and check out those tough braided hoses.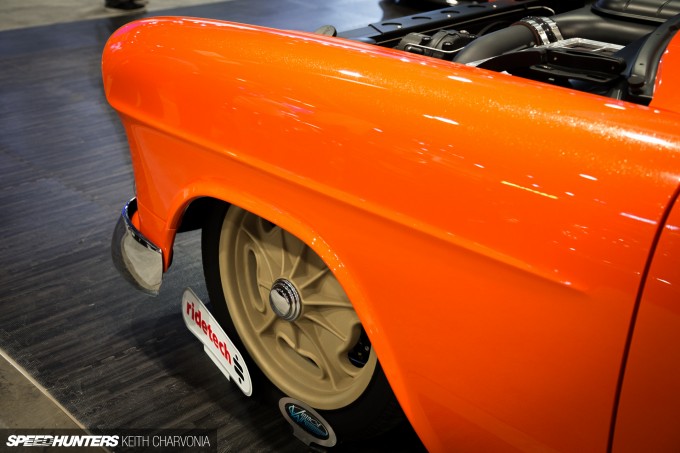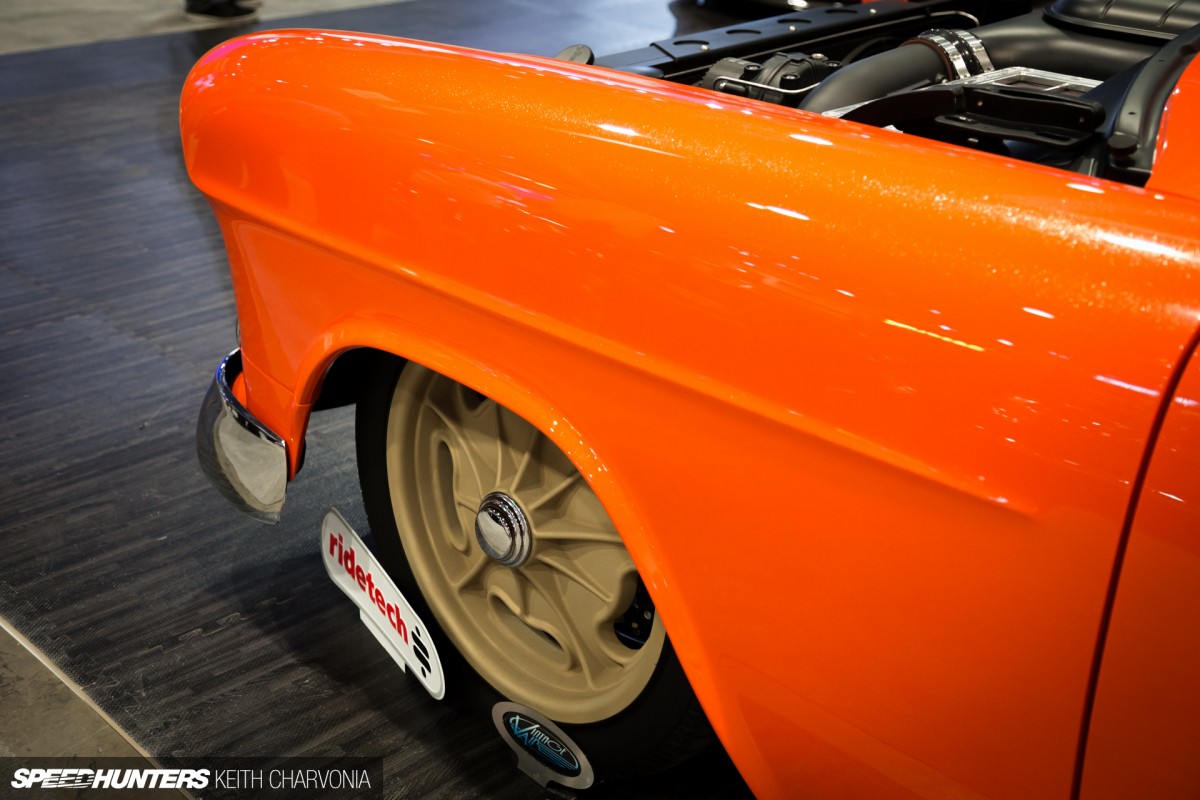 Speaking of machined parts, the wheels are also one-offs from Evod Industries. The centers were shot-peened by Pacific Coast Powdercoating, while the outer lips were glass-beaded for a different, smoother texture. An undisclosed coating from the firearms industry was then used to achieve the finish you see here.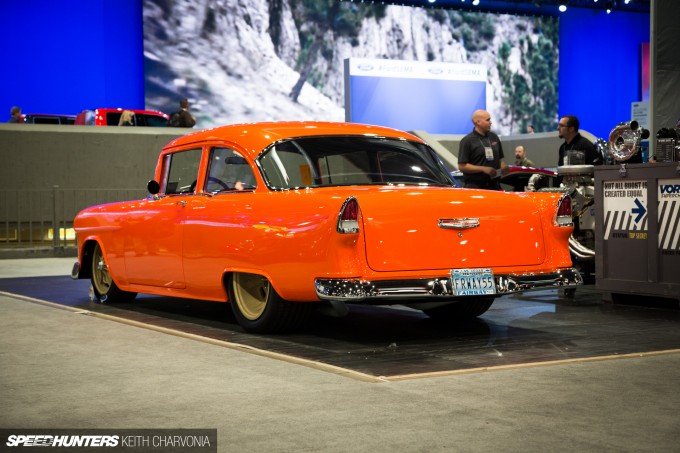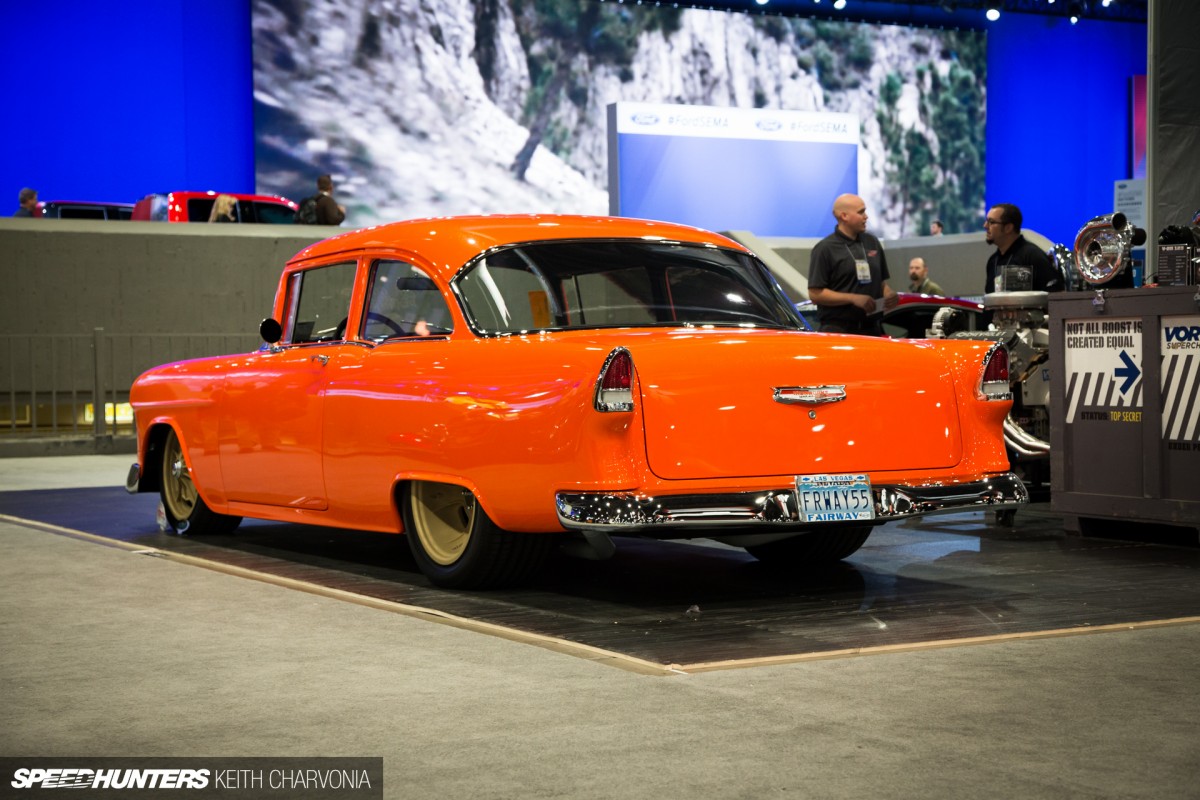 They call the custom PPG paint 'Haterade' because it's just so bright you can't miss it. It certainly makes for an interesting color palette that I can't say I've seen before.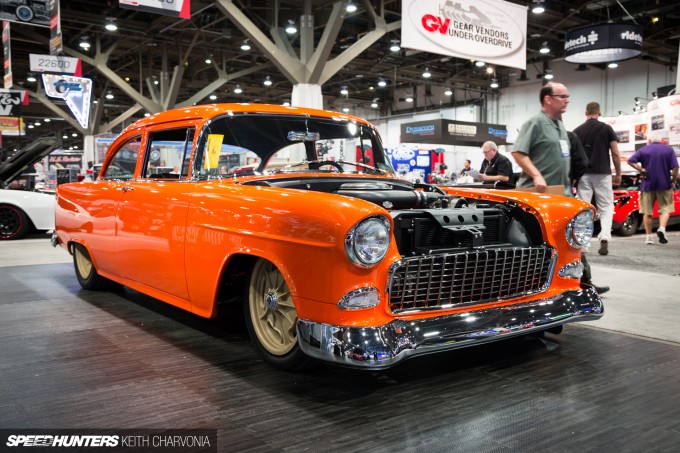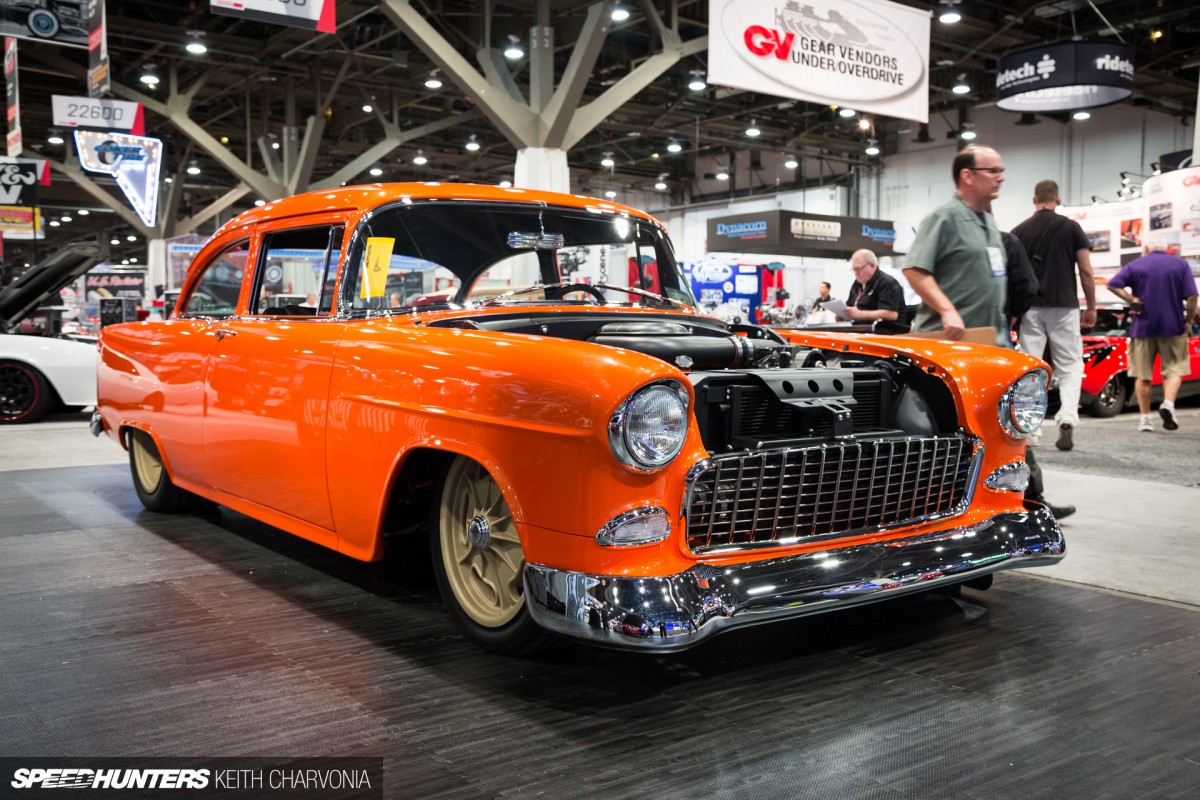 Rodger called on an all-star crew for the very few outsourced portions of the build, using Sherm's Custom Plating for the chrome and Sid Chavers for the interior.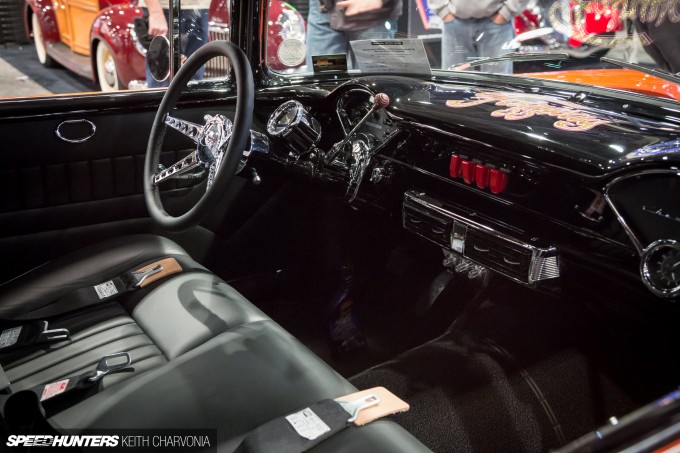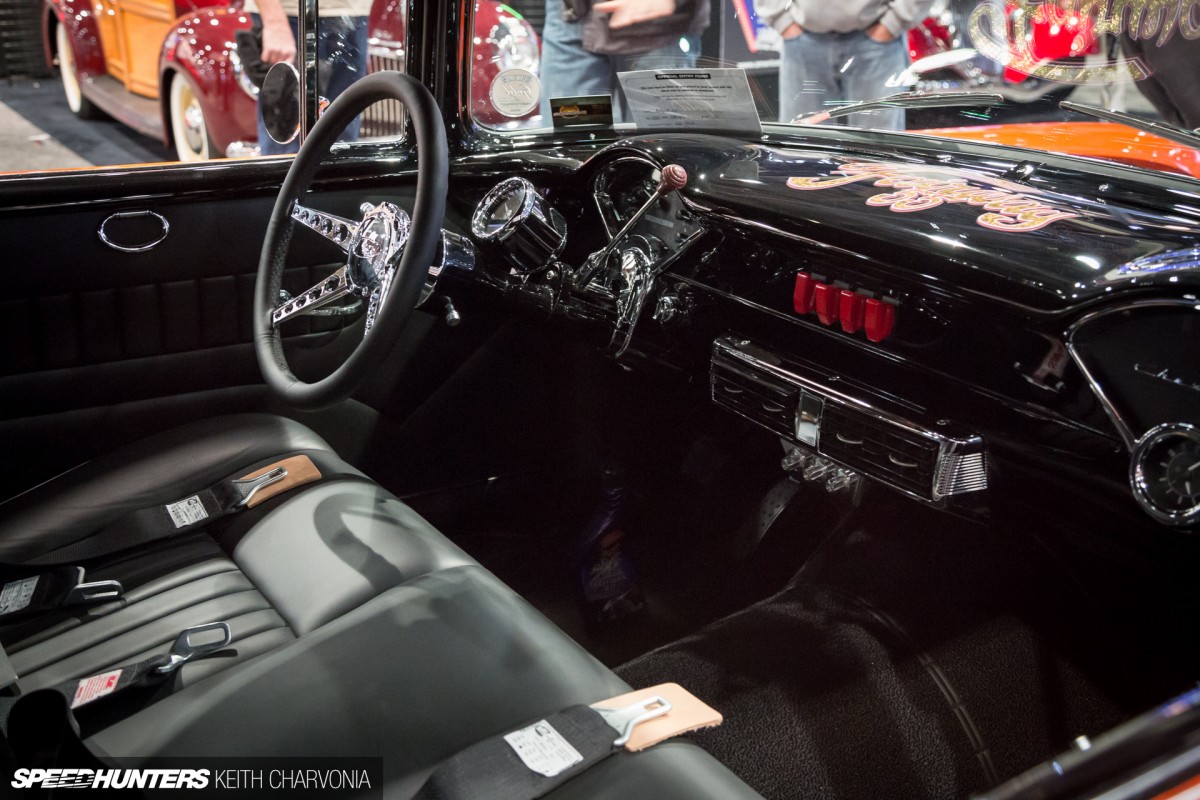 A crisp, classic upholstery job is par for the course when you use Mr. Chavers, and this time he chose custom hides from Relicate Custom Leather.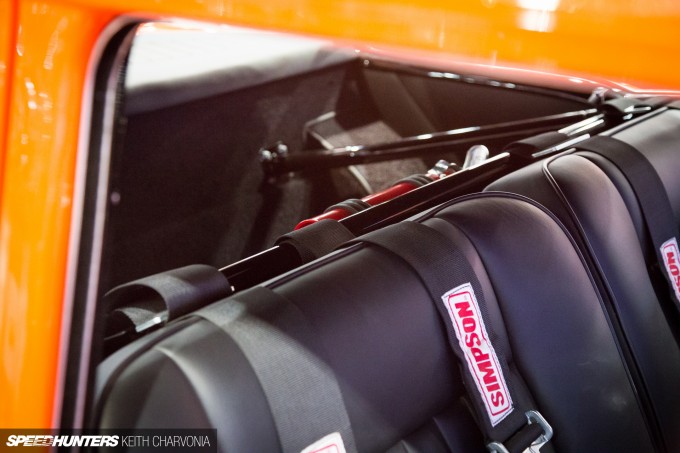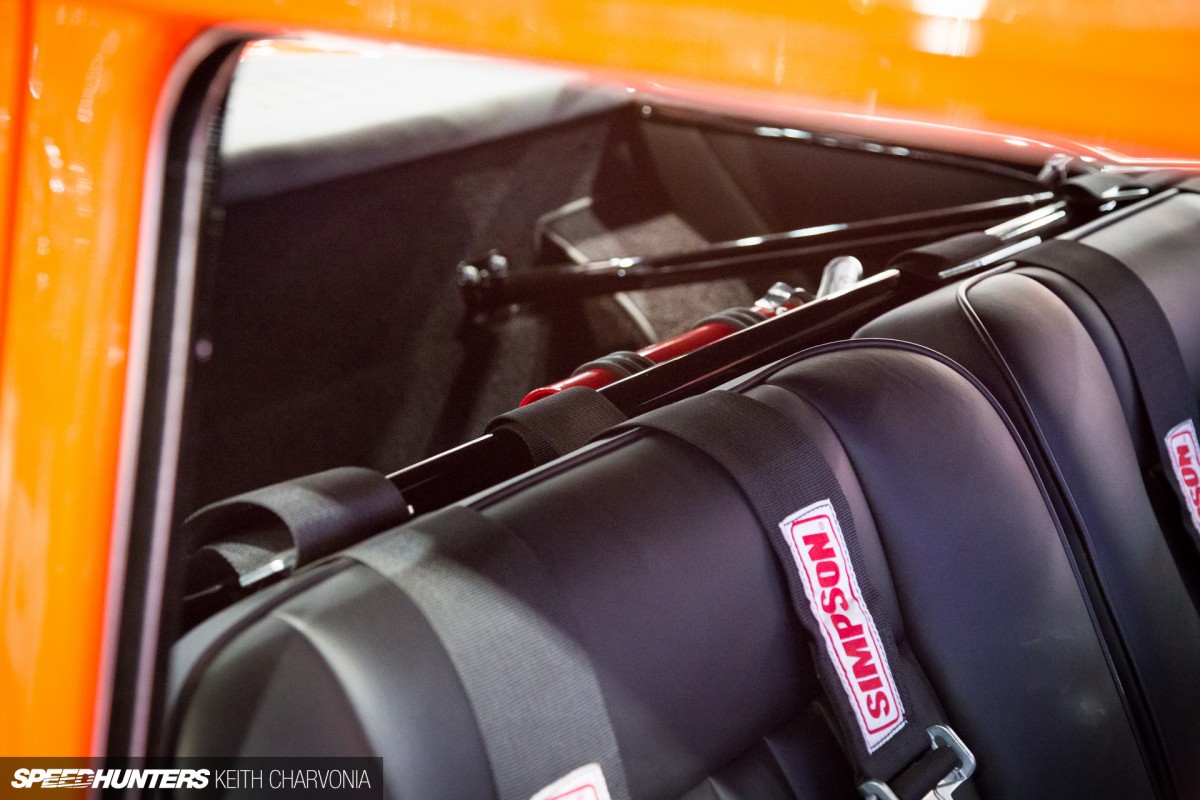 There was a bit of race inspiration going on inside with restraints mounted to a harness bar. The lack of a roll bar hoop and headrests made it unnoticeable from outside.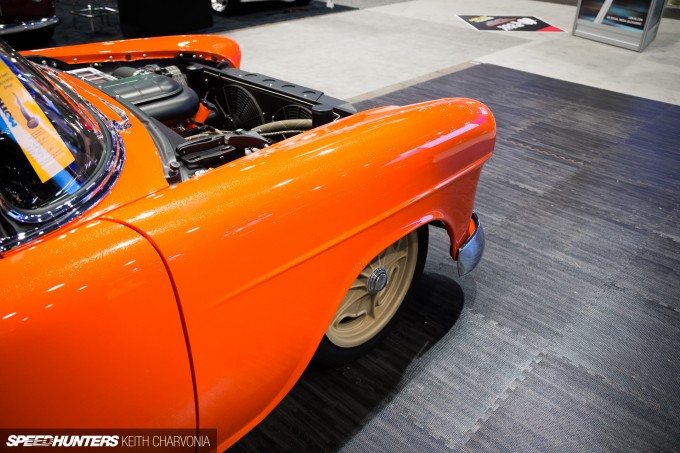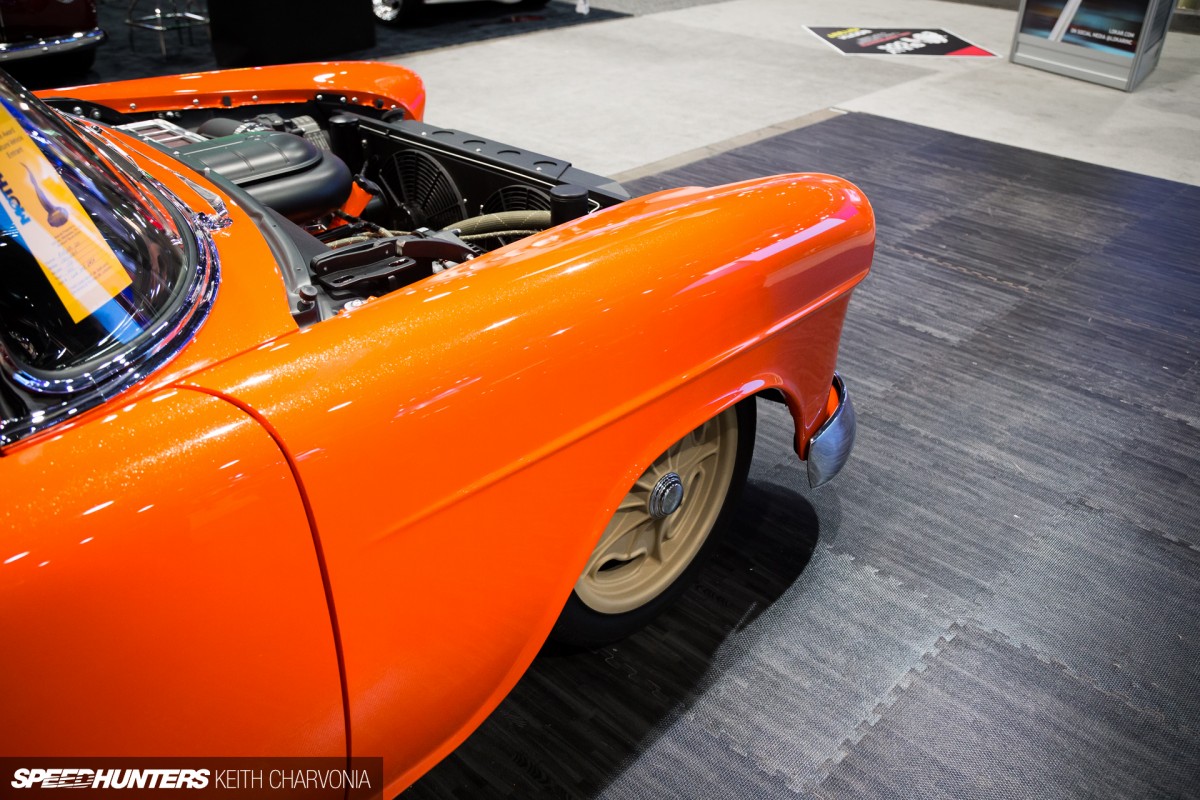 Ironworks built a full custom chassis using C6 Corvette components up front, a four-link with panhard bar in the rear and RideTech coilovers were used all around.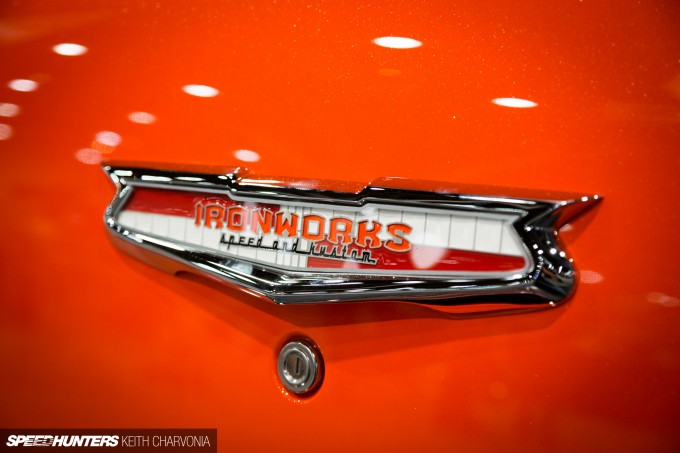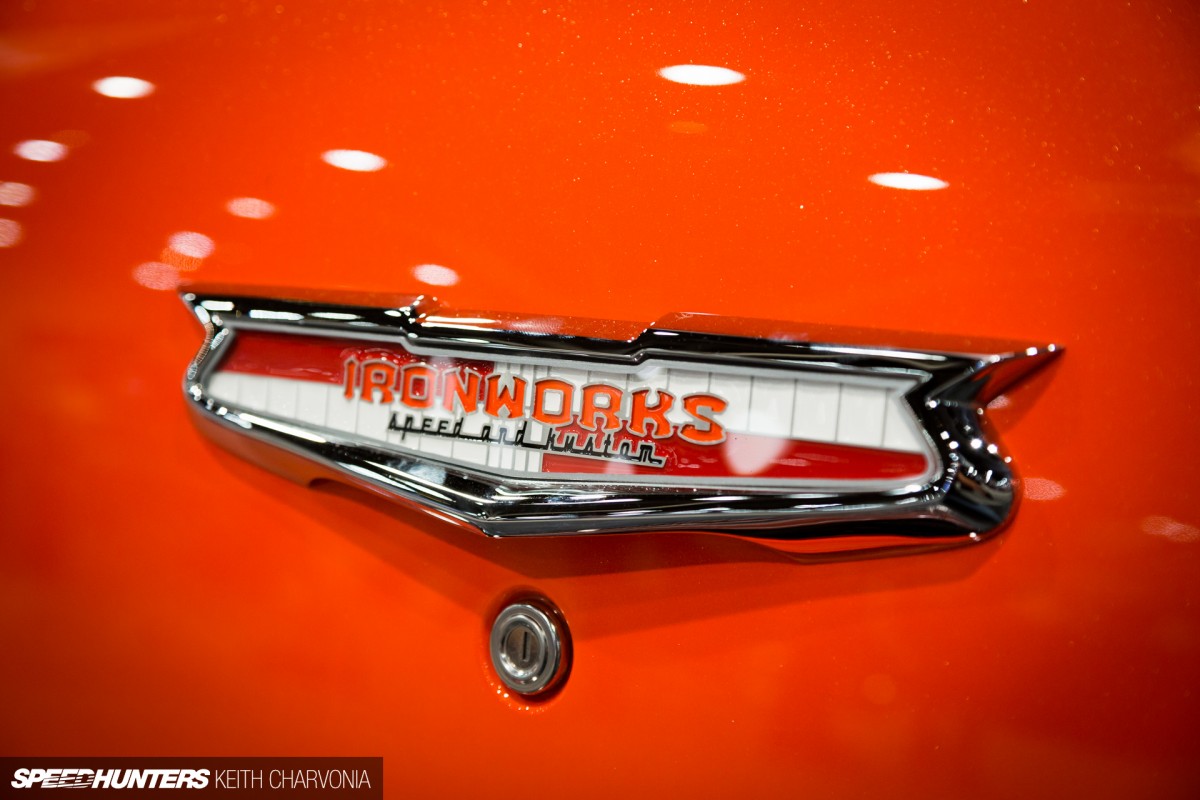 It's always cool when you notice a car that seems to sit better than the rest, then learn all the tricks it took to make it happen.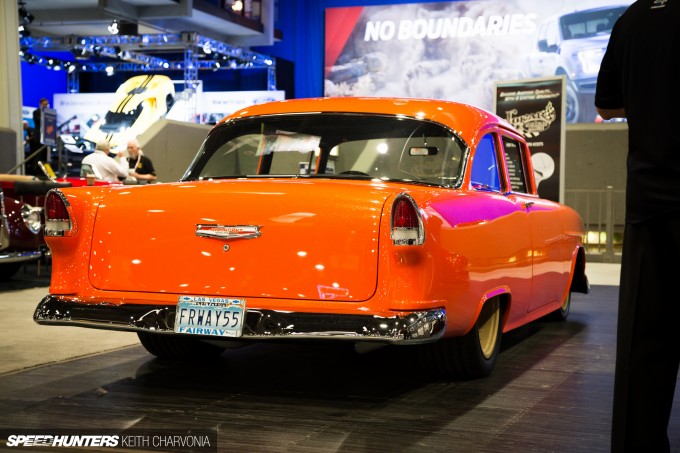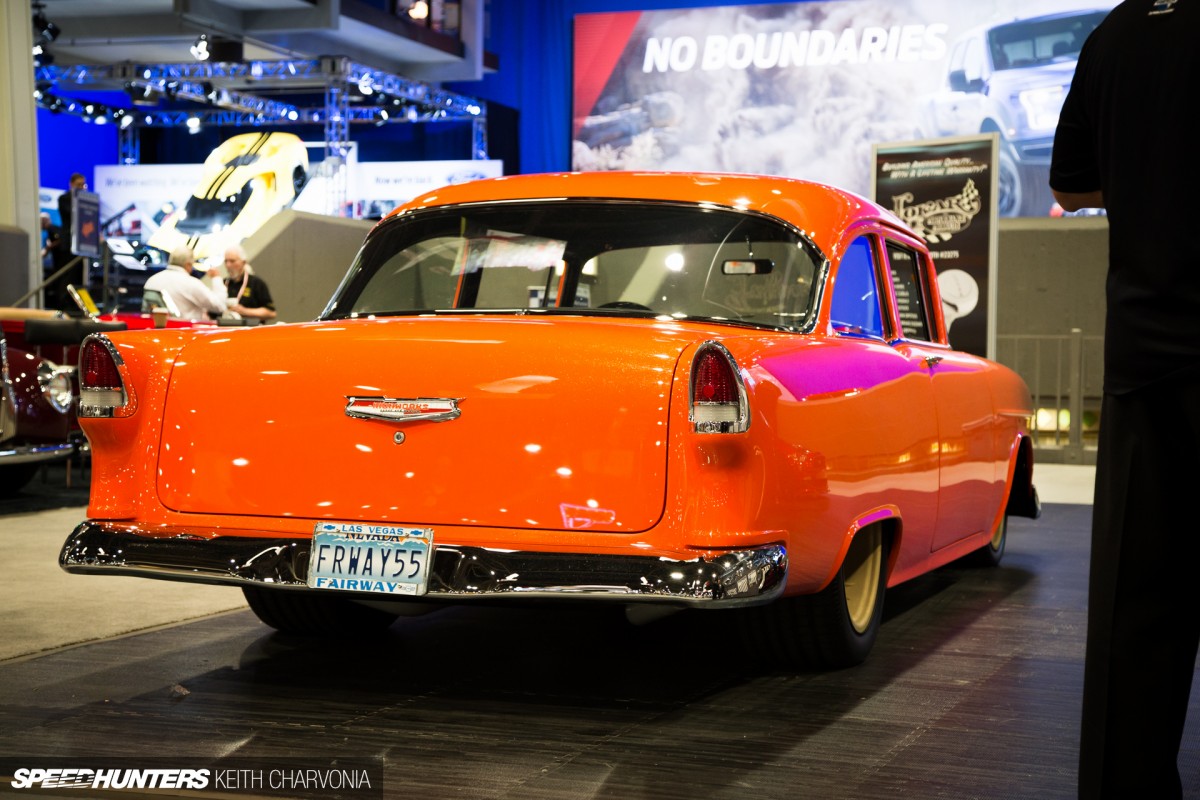 In this case it was far more than a simple lowering kit and some wheels, but rather a full-blown custom job that must make the owner very, very happy.
Keith Charvonia
Instagram: SpeedhuntersKeith
keith@speedhunters.com