Last month the automotive word lost an icon when legendary customizer George Barris passed away at the age of 89. And while Barris was widely known for the cars he built for various Hollywood movies and TV shows, he was already considered one of the most influential car customizers long before he began creating machines for the screen.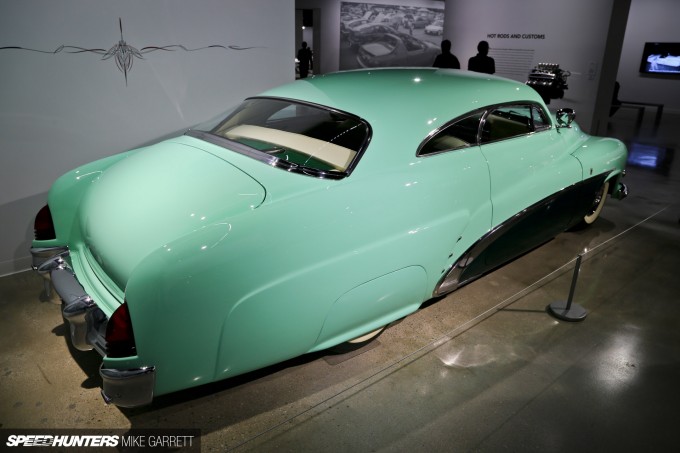 Of all the customs Barris lent his touch to during the early days, the car you see here might be the most well known. It's a 1951 Mercury built by George and his brother Sam for Bob Hirohata, and it's considered to be one of the most important customs of all time.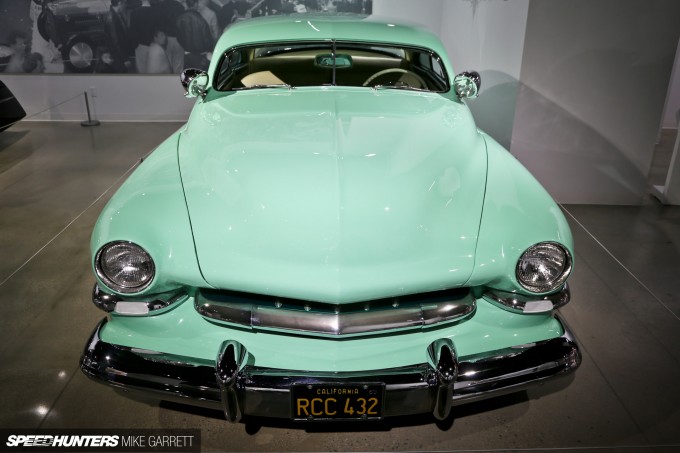 After getting out of the Navy in 1952, Bob bought the Mercury with the full intention of having Barris Kustoms convert it into a one-of-a-kind custom machine. Three months later the car was complete and its impact was immediately felt.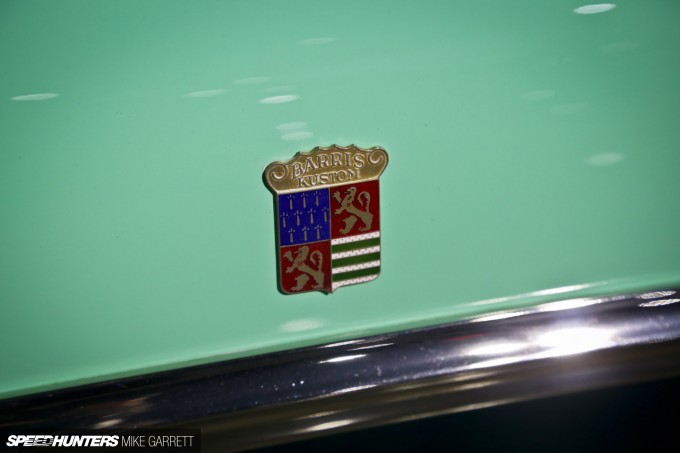 The Hirohata Merc would go on to win close to 200 trophies at various shows across the US and would even be featured in the movies. It changed owners a couple of times before undergoing a full restoration and can currently be found in the hot rod and custom car exhibit at the newly refurbished Petersen Automotive Museum.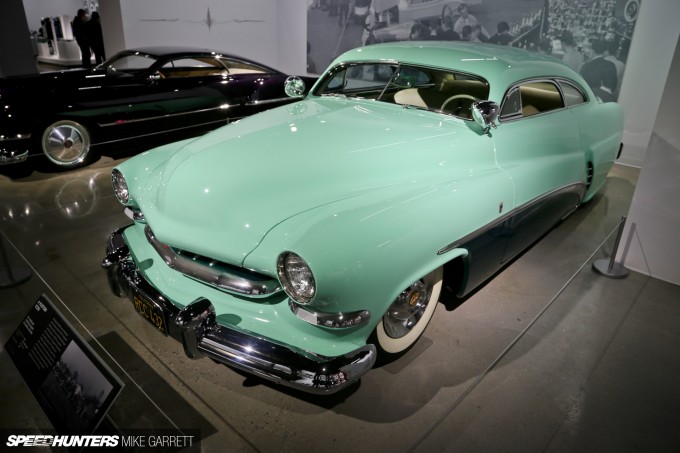 The car may look similar to other custom Mercurys out there, but the point is this car was the first. The Barris brothers chopped the roof, removed the B-pillars to create a hardtop look, and extended both the front and rear ends for a sleeker profile. They borrowed parts from several other cars to complete the custom appearance and then painted the Merc in a distinct two-tone green scheme.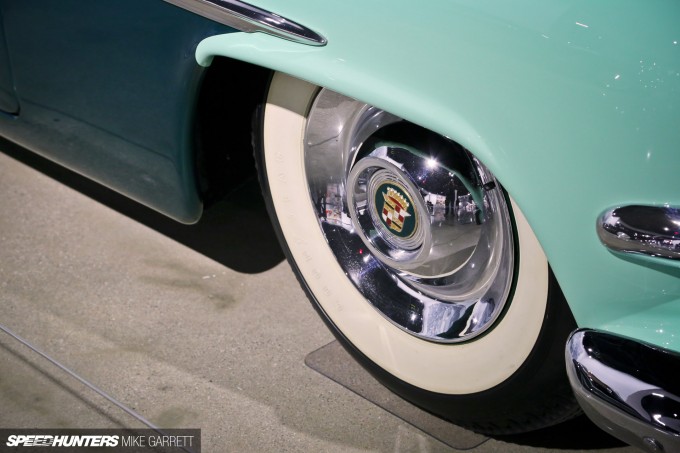 The car sports a lowered stance with wide white-walls and Cadillac wheel covers that hint at the 331 cubic inch Caddy V8 that was later swapped in place of the original flathead. The engine transplant was actually done right before Bob took the car out for a cross-country road trip and show tour, but after that the Merc would serve as his daily driver.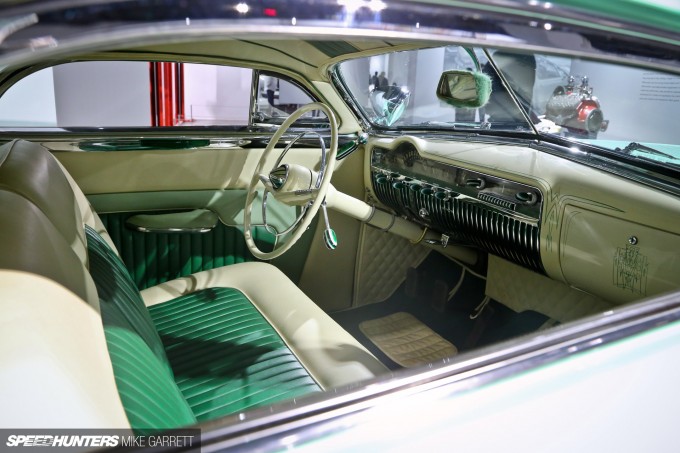 The interior is every bit as influential as the exterior. Upholstery was trimmed by the famous Carson Top Shop, the dash featured pinstriping from Von Dutch, and Hirohata himself fabricated custom plastic control knobs.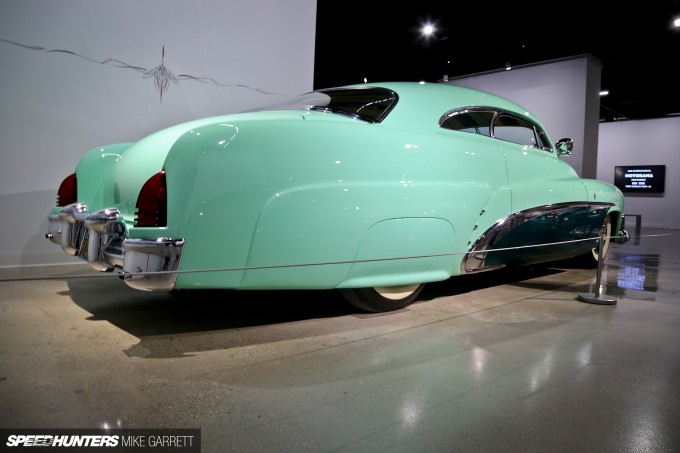 Cars like the Batmobile might be George Barris's must popular creations, but when it comes to defining the custom car scene and influencing countless builders who followed, the Hirohata Merc is simply unrivaled in its significance.
Mike Garrett
Instagram: japanifornia_media
mike@speedhunters.com