What's next? That's the question I always ask myself when I'm confronted with a variety of different takes on a scene that was so simple and easy to identify when it began. Since those early days, VIP has exploded – that's pretty much the only way you can describe it.
Imagine a grenade fragmenting into little pieces, well, in VIP circles those little pieces represent different ways to interpret the style. And that said, it's so much fun walking through rows of parked cars at a show like StanceNation Japan to see what people are getting up to.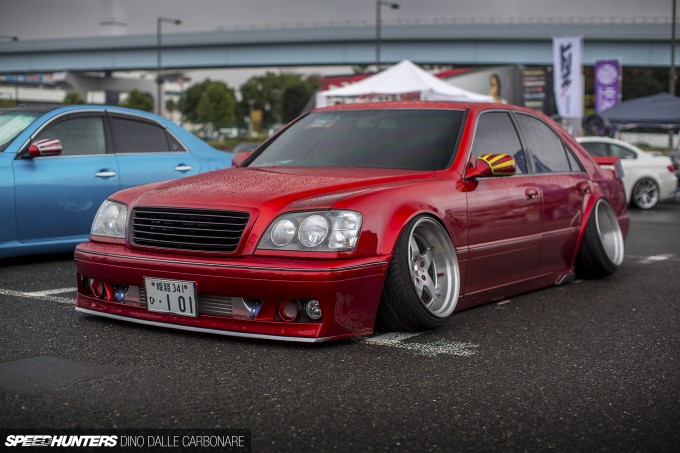 Experimentation is good, it helps push and evolve a scene as the industry supports it with a continual development of new parts and processes. If I had to choose just one VIP car from the StanceNation Tokyo show that stood out the most to me, it was this candy red Crown Royal Saloon. Despite being a vehicle choice for the Japanese Police and Highway Patrol, I felt it really was the perfect example of what VIP can be today.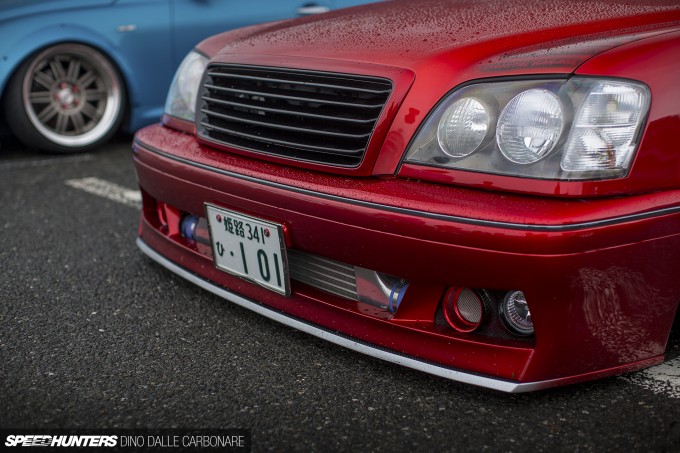 Nothing was overdone. Instead, everything that needed to be modified was done so in an almost elegant way, making it look right without you even noticing it. The smoothed grille, custom headlight and fog light projectors, and flowing bumper are all style upgrades, but the intercooler tells you that performance hasn't been ignored on this build either.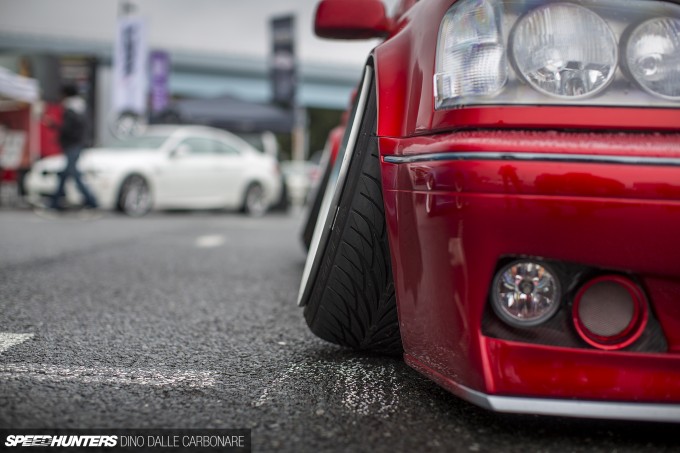 Then there was the way the car sat. Onikyan is a thing we can debate to death, but you have to admit that it gives undeniable presence to a VIP car. If you remind yourself that these cars are built for the sole purpose of attracting looks and challenging people's judgement of style, then you just go with it. If you're going to get critical and tell me the 15 degrees of negative camber is pointless and downright dangerous, in all politeness all I can say is doh! Don't you think the owners know that? They don't care, this is what they like to do, and I don't mind that at all.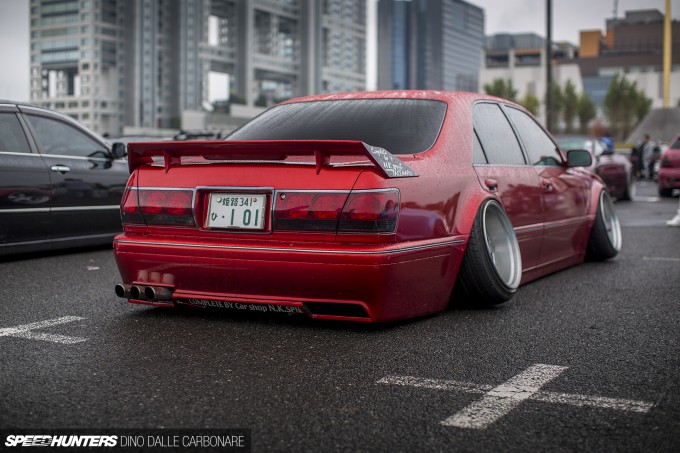 A lot of work was put into getting the fenders to blister gently outwards in an attempt to contain the stretched sidewalls of the tyres, and the rear bumper sports custom modifications on its lower section too.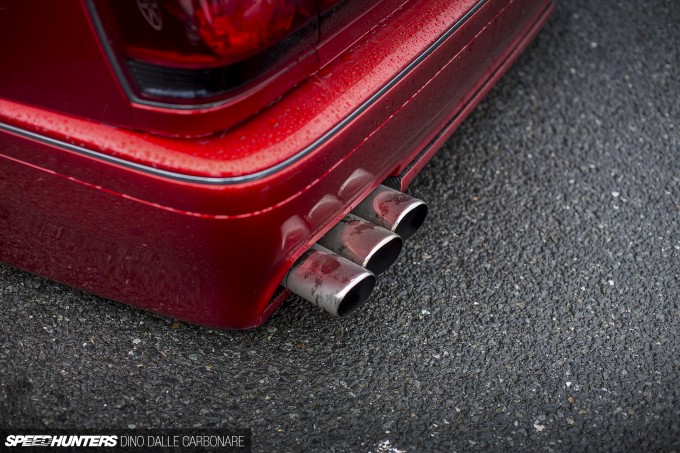 And it's finished off with a trio of pipes!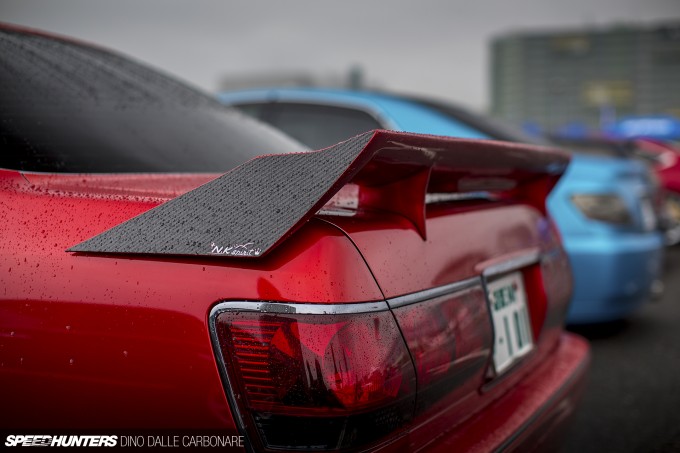 I even thought the spoiler was a cool addition.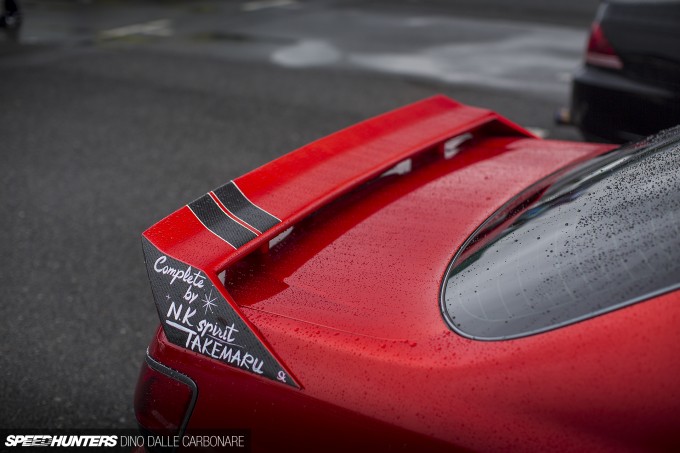 It's not something you really see on VIP sedans, but I think this car warrants it.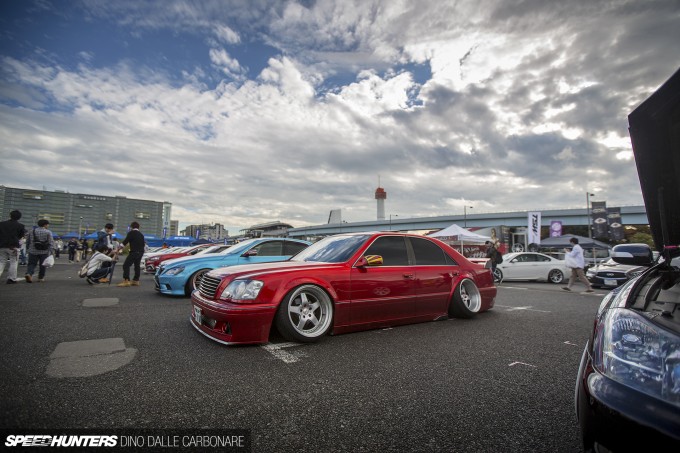 The K-Break Hybreed Fivesta wheels are a nice addition; simple enough to provide an old school VIP look, but sporting an almost exaggerated deep dish that keeps them contemporary. Add a rising sun flag on the side mirror and you have bippu perfection!
Dino Dalle Carbonare
Instagram: speedhunters_dino
dino@speedhunters.com