A Drop & Wheels
Volkswagens are boring.
All of them are just wheels and a drop, right? Where's the challenge in that? Where's the creativity and craftsmanship?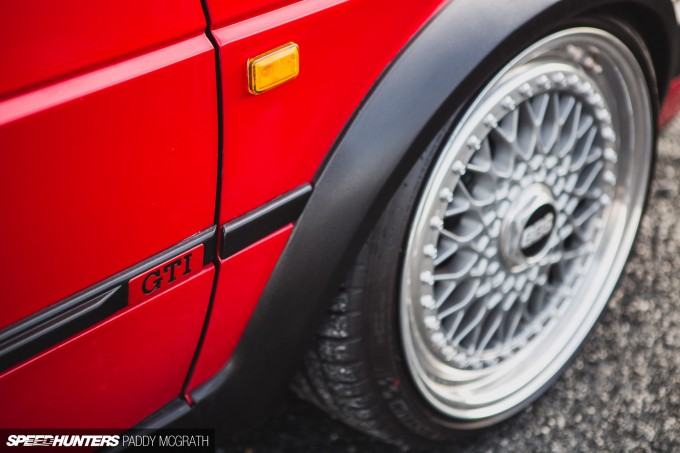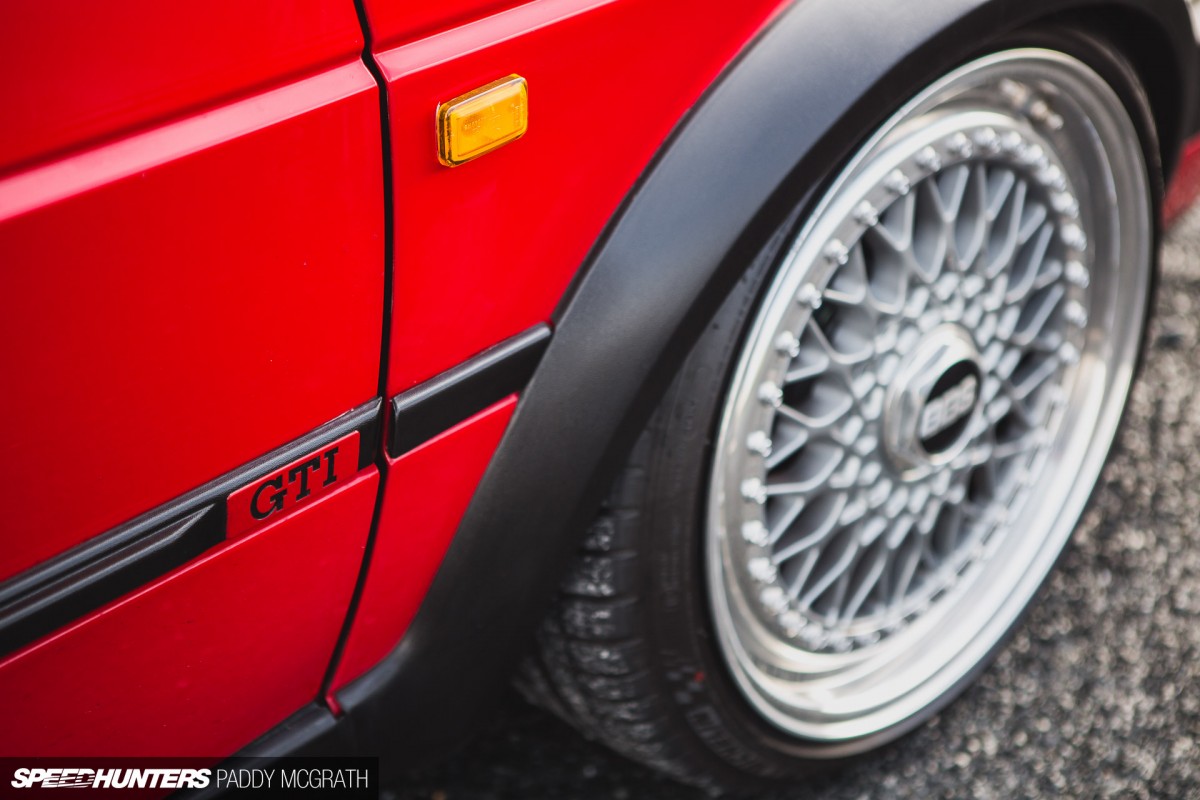 I've probably lost count of how many times the above has been asked both online and in person. Fair enough, it says more about the person posing the one-sided questions than it does the Volkswagen scene, but I can sort of see through their opinionated judgments and almost appreciate where they're coming from.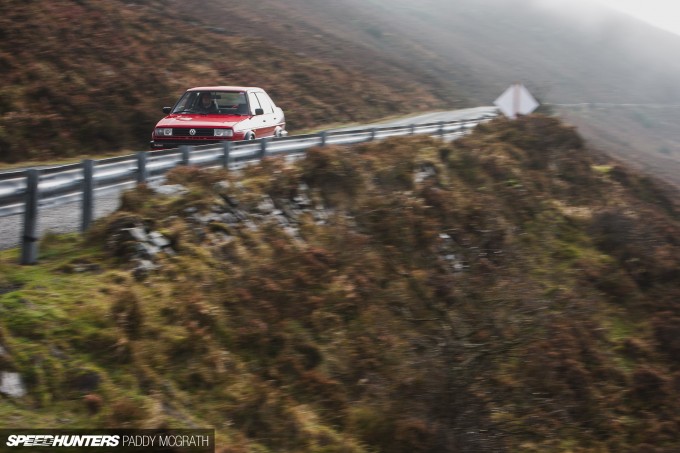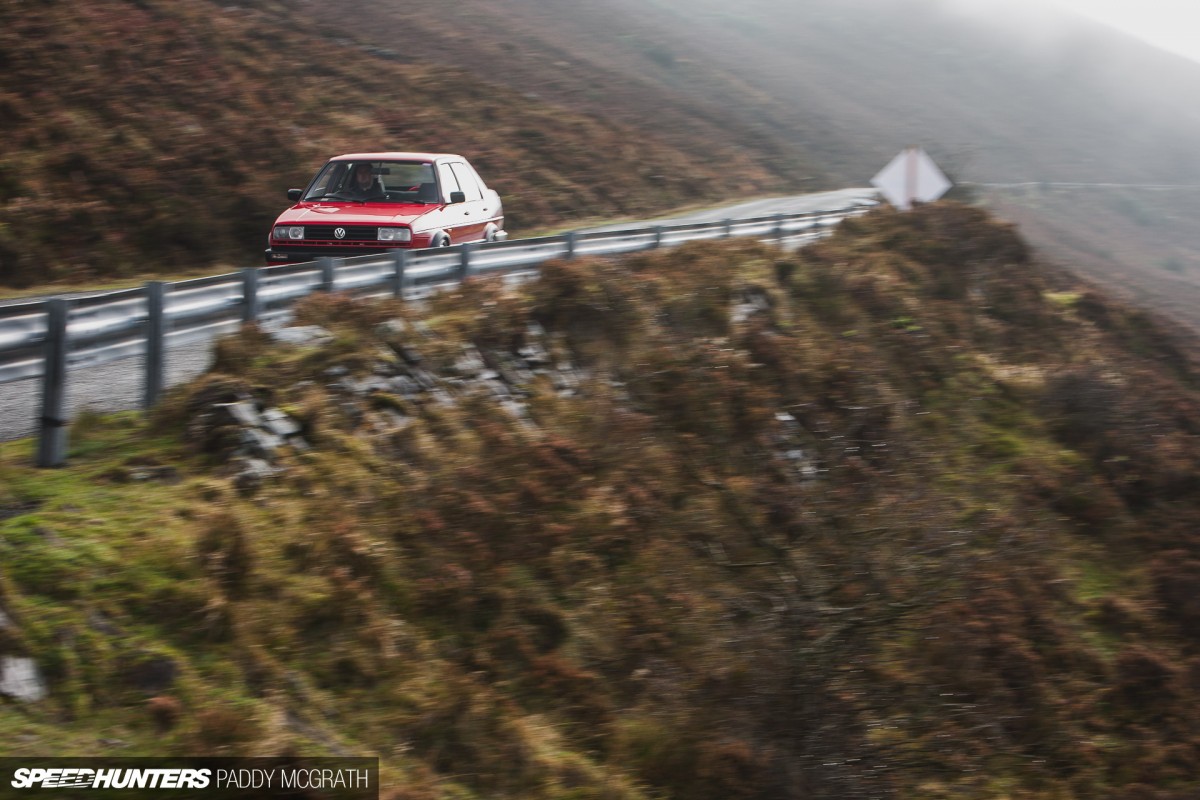 There are few automotive communities in the world that can rival the VW guys and girls when it comes to subtlety. As such, it can often appear to the untrained eye that what they're looking it isn't much more than just wheels and low.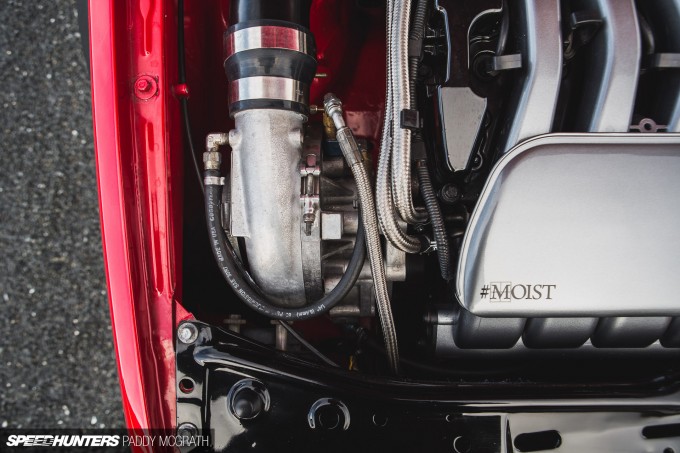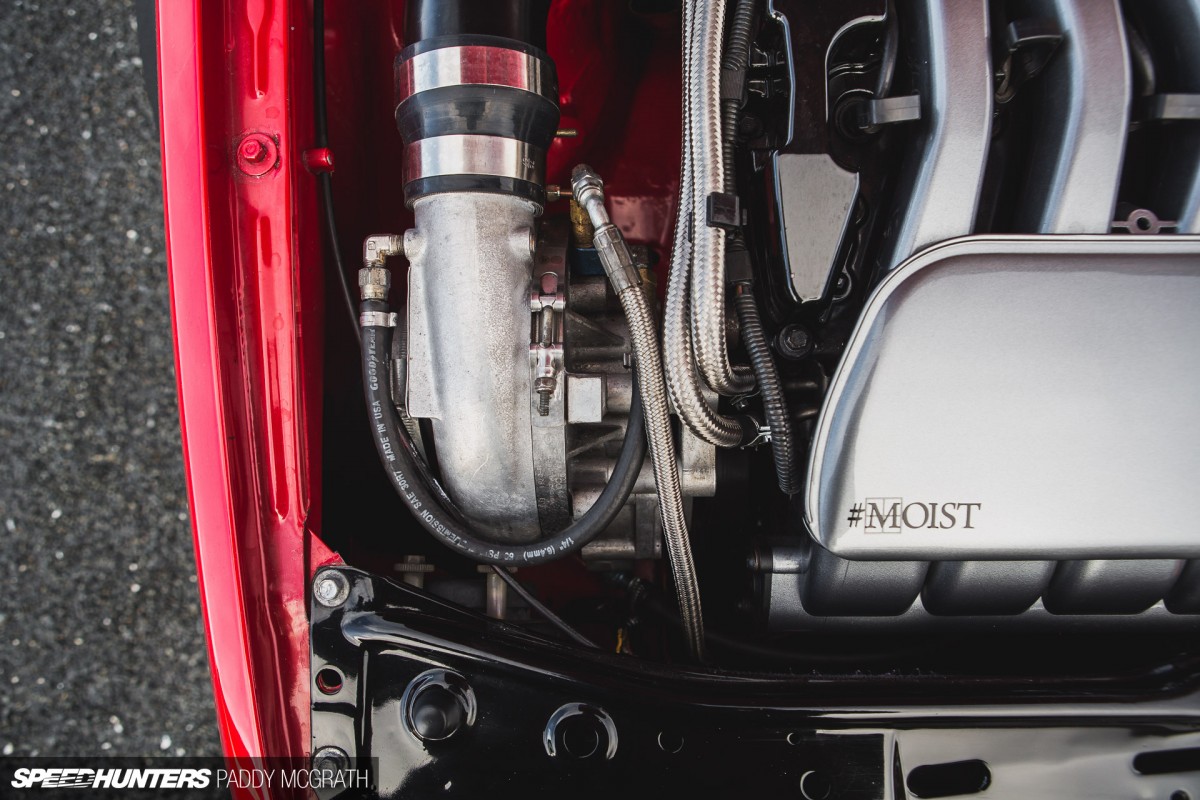 Despite regularly shooting, writing about them, and even owning one, these cues often escape me too. I've been shown things so subtle that the only person that knows they exist is the creator. Many people criticise the VW scene as being all about the show, but I don't think that's fair either.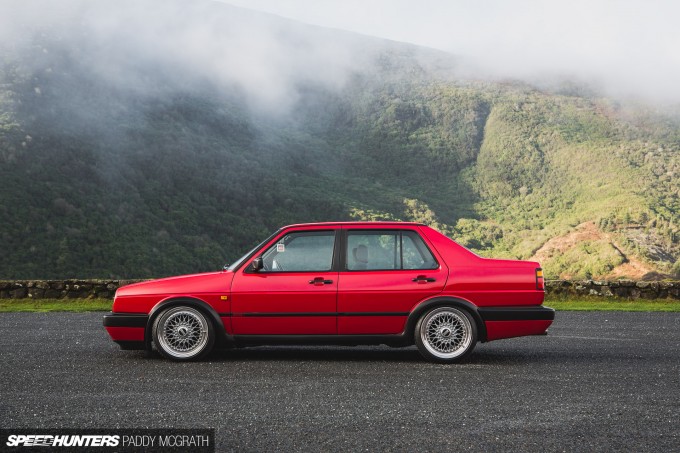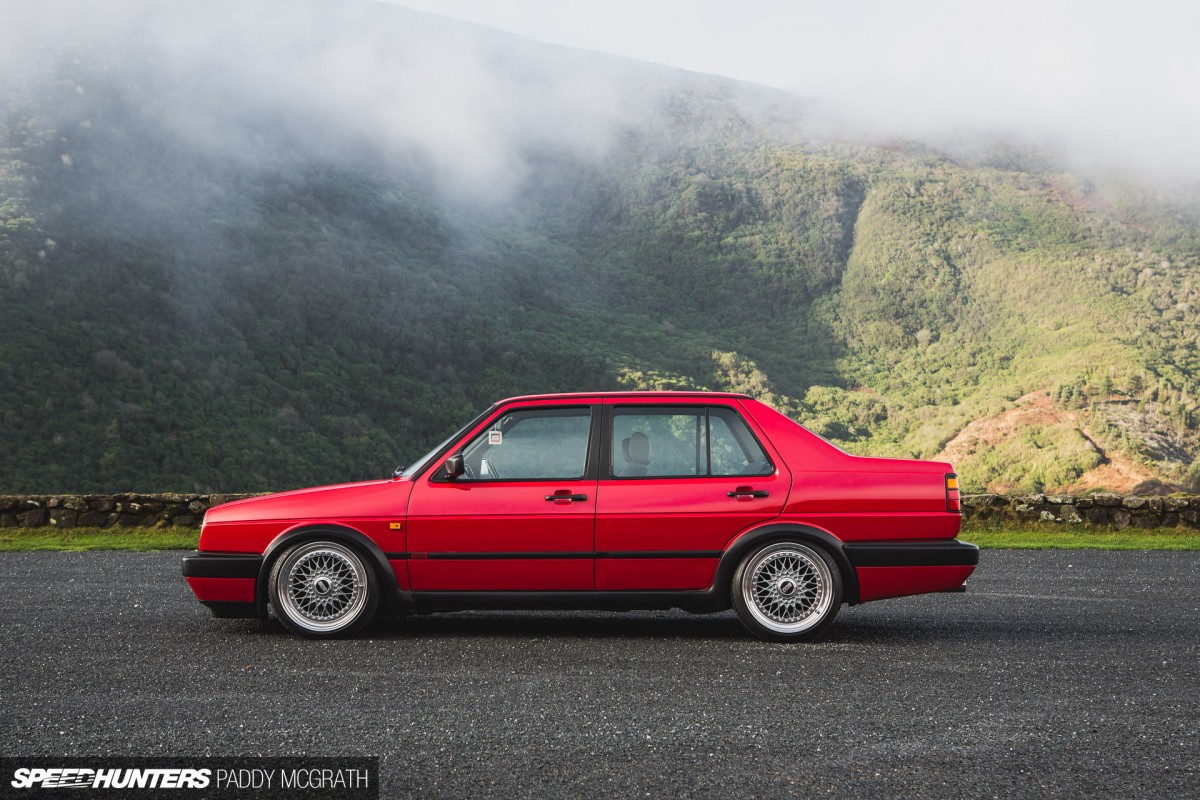 If there's one thing that I do know about the people involved in this community, it's that their main concern is to create things for themselves. Sometimes these builds fit within a certain trend, sometimes they don't. Others are so wild that they can cause quite an upset; but this is there intention, to force you to think and re-evaluate what you thought you knew.
Then, you have the timeless builds…
Break Out The Boost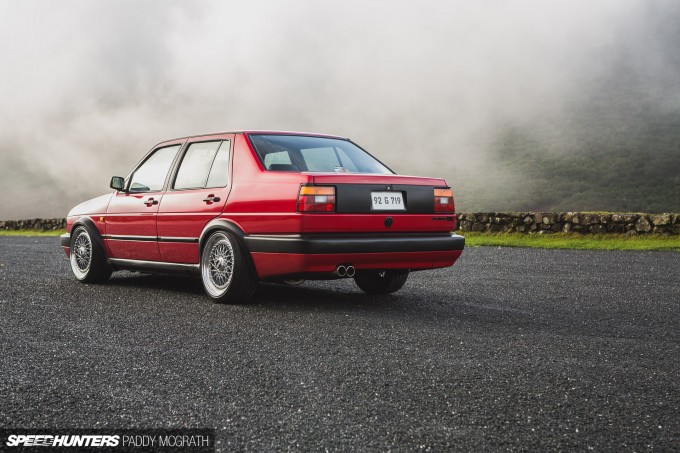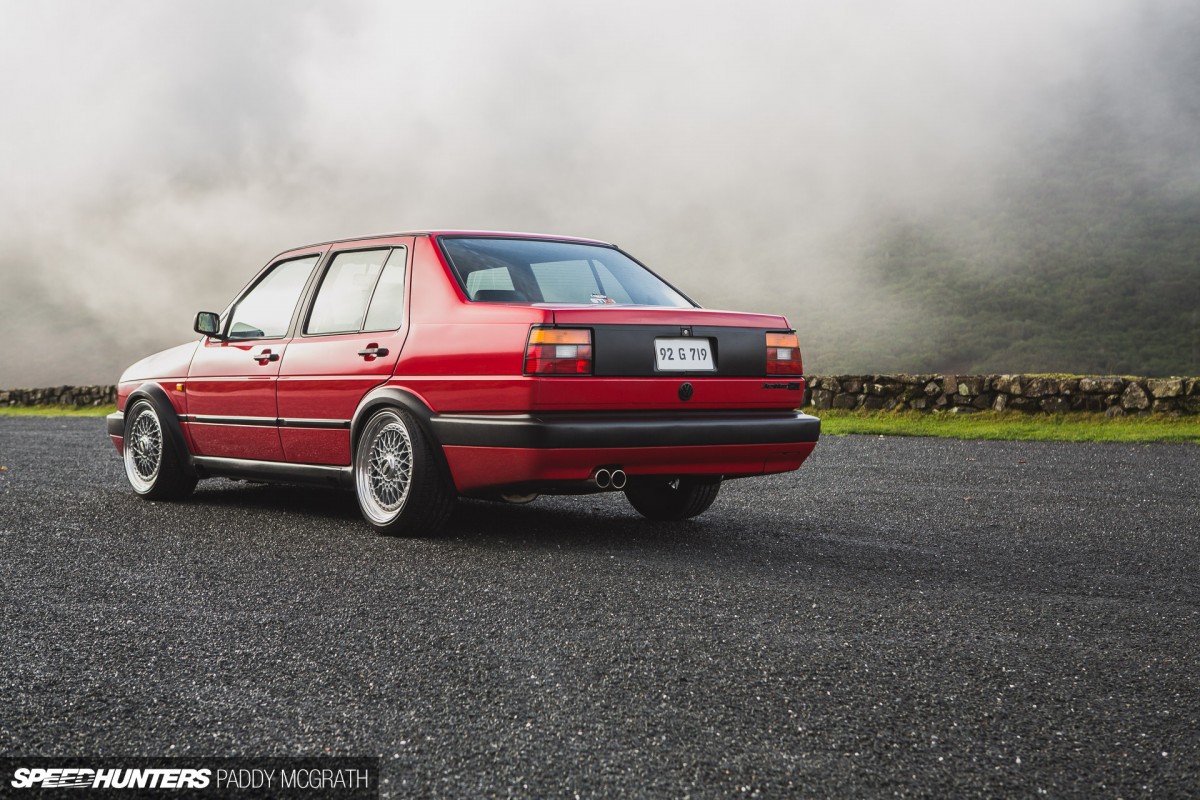 The MkII Jetta is another one of those cars, that in stock form, a lot of people overlook.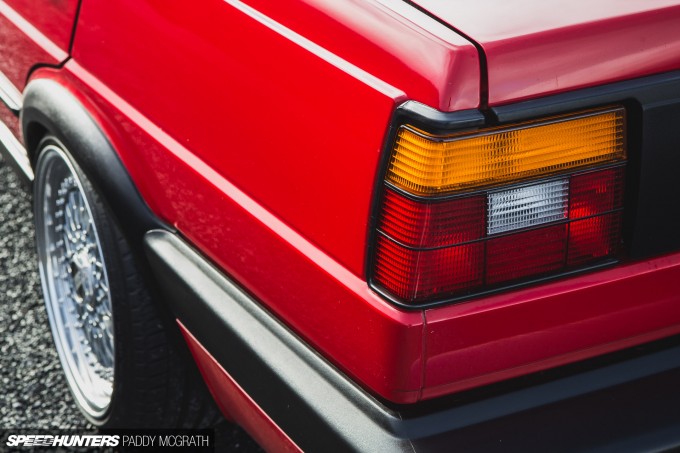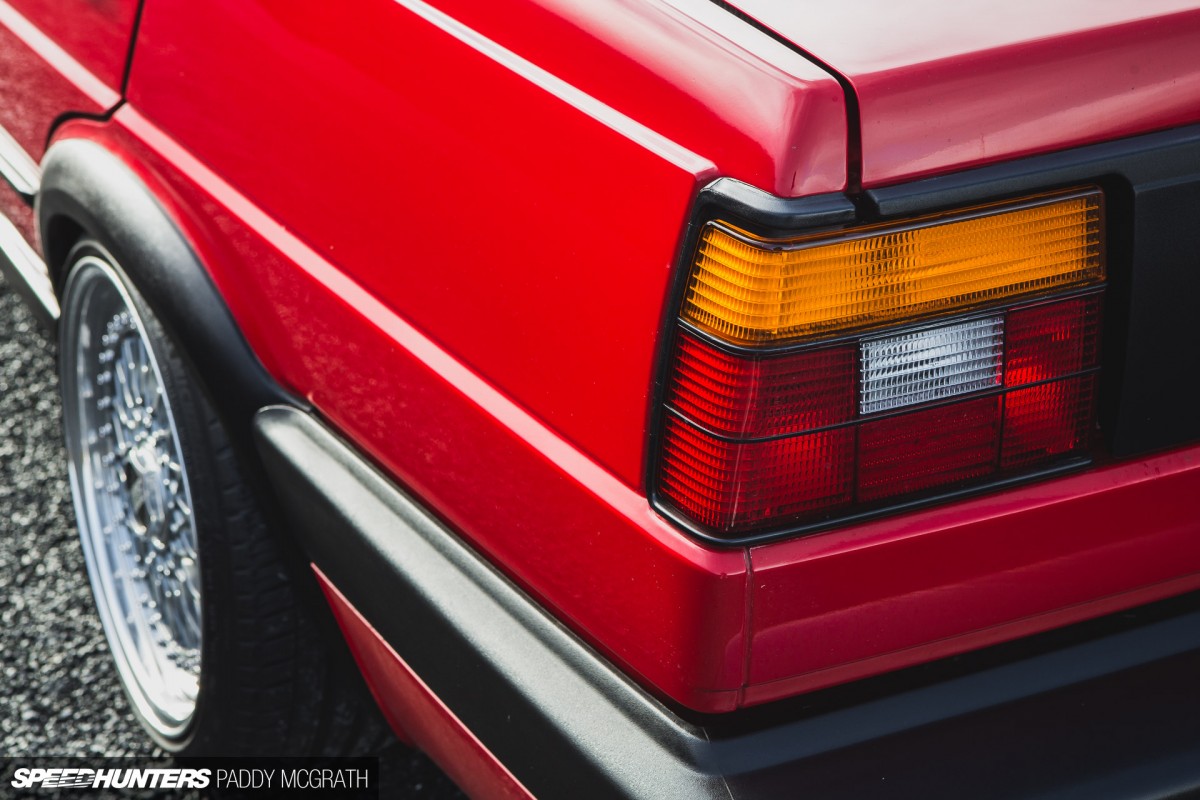 Their rudimentary design is hardly inspiring or on par with some of the great four-wheeled automotive forms of all time, but yet some people look at this and see untold potential. TJ Carroll is one of these people, and he's spent the last four years turning possibilities into reality.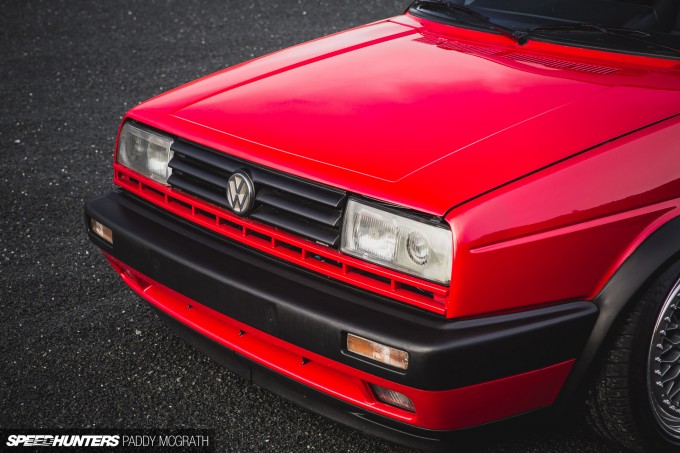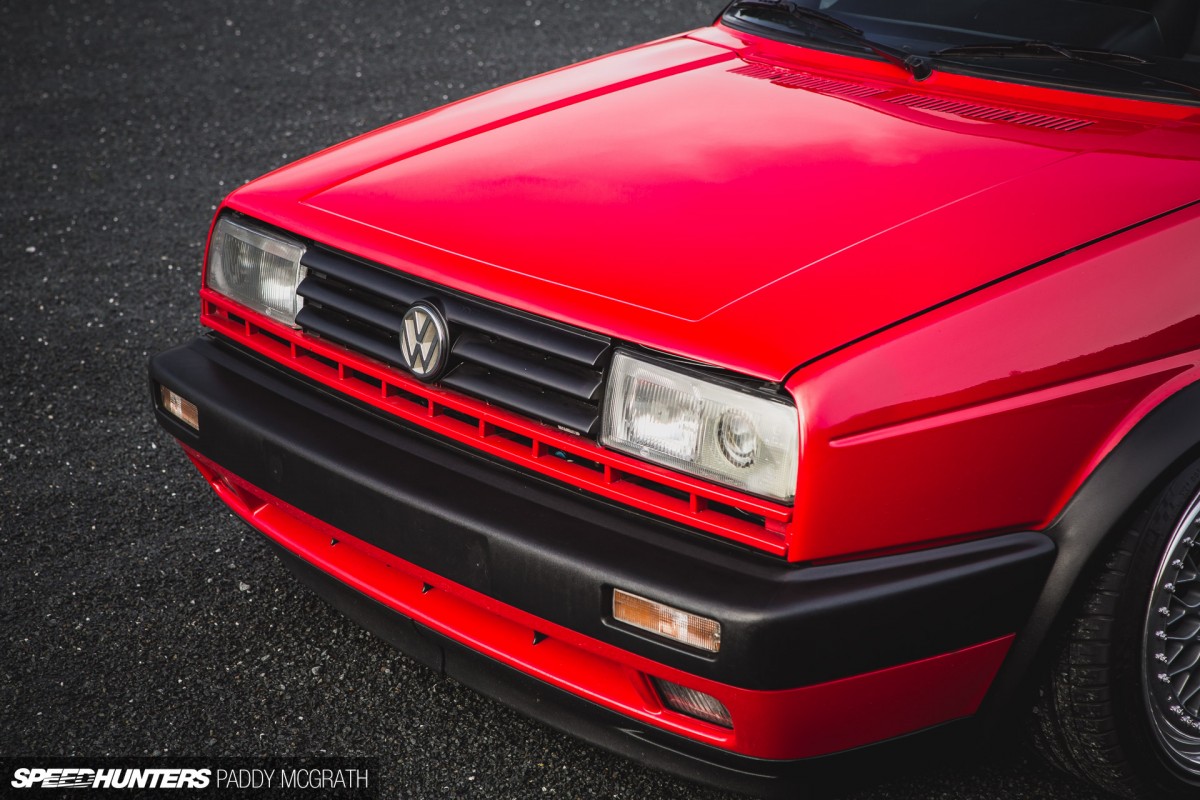 Those with a keen eye for Volkswagens might have already noticed some of the more obvious changes that TJ has made. Starting at the front, a Rallye Golf front end has replaced the Jetta's original nose. TJ actually acquired everything to complete this conversion, but the passenger-side headlight was damaged. He did secure a replacement, but it was at a cost so significant that for the sake of his marriage I'm not going to share it publicly.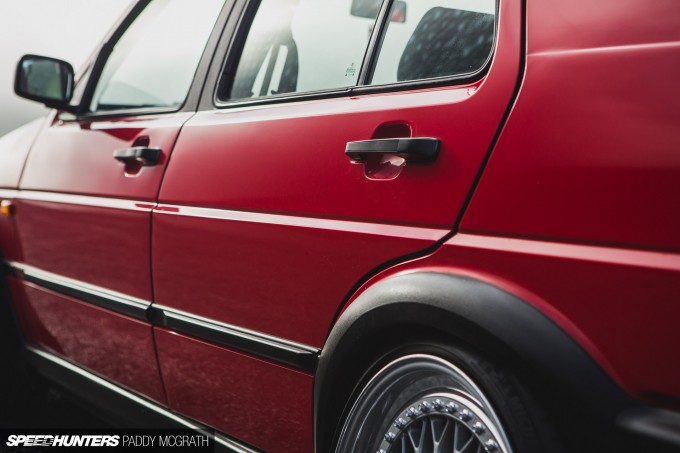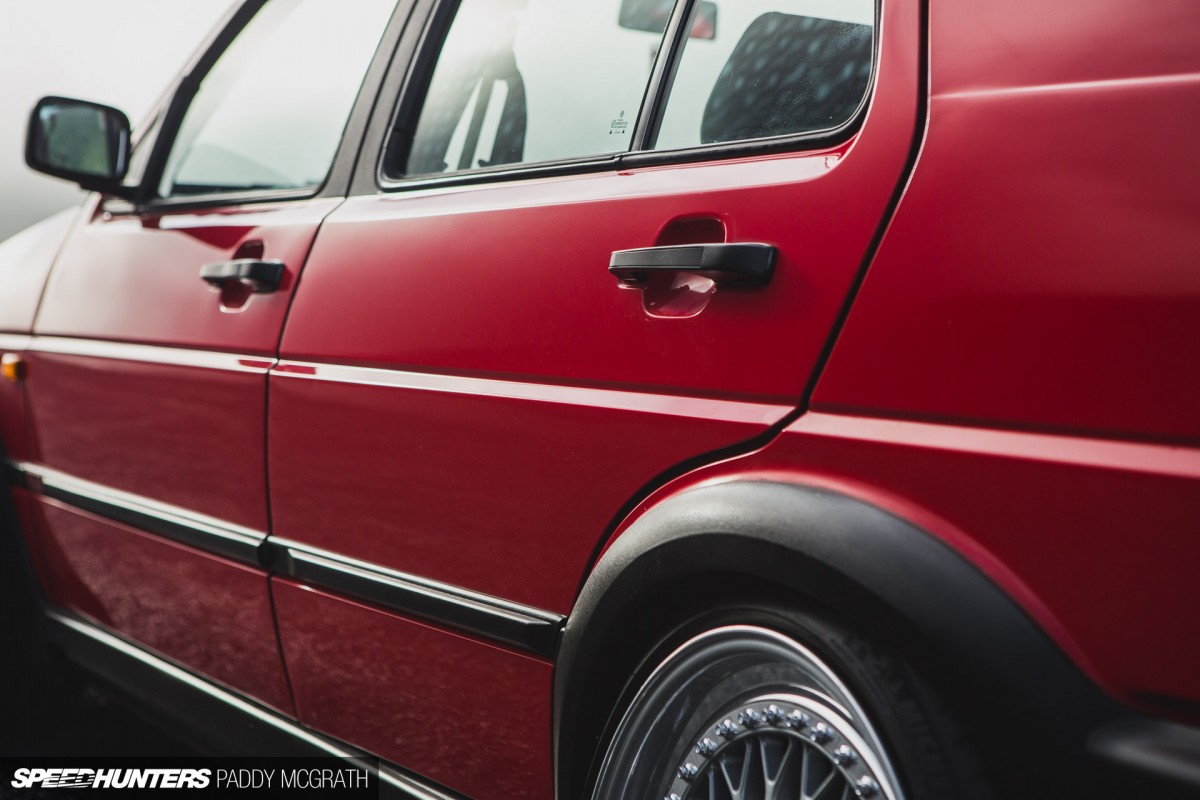 The G60 arches front and rear are another subtle addition that compliment the car's simple shape. There's no revolution here, just small hints of evolution.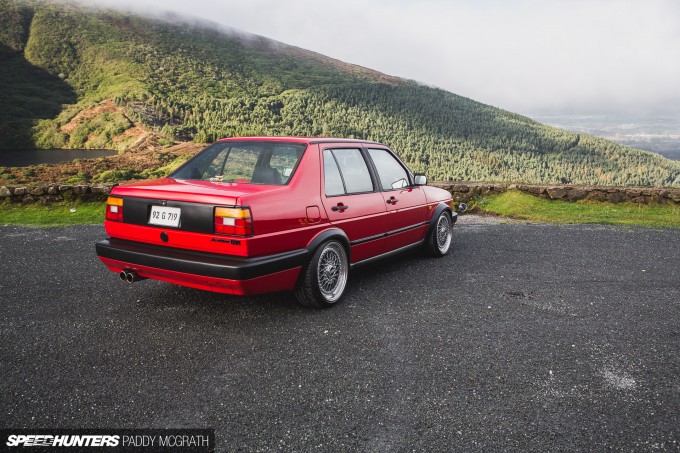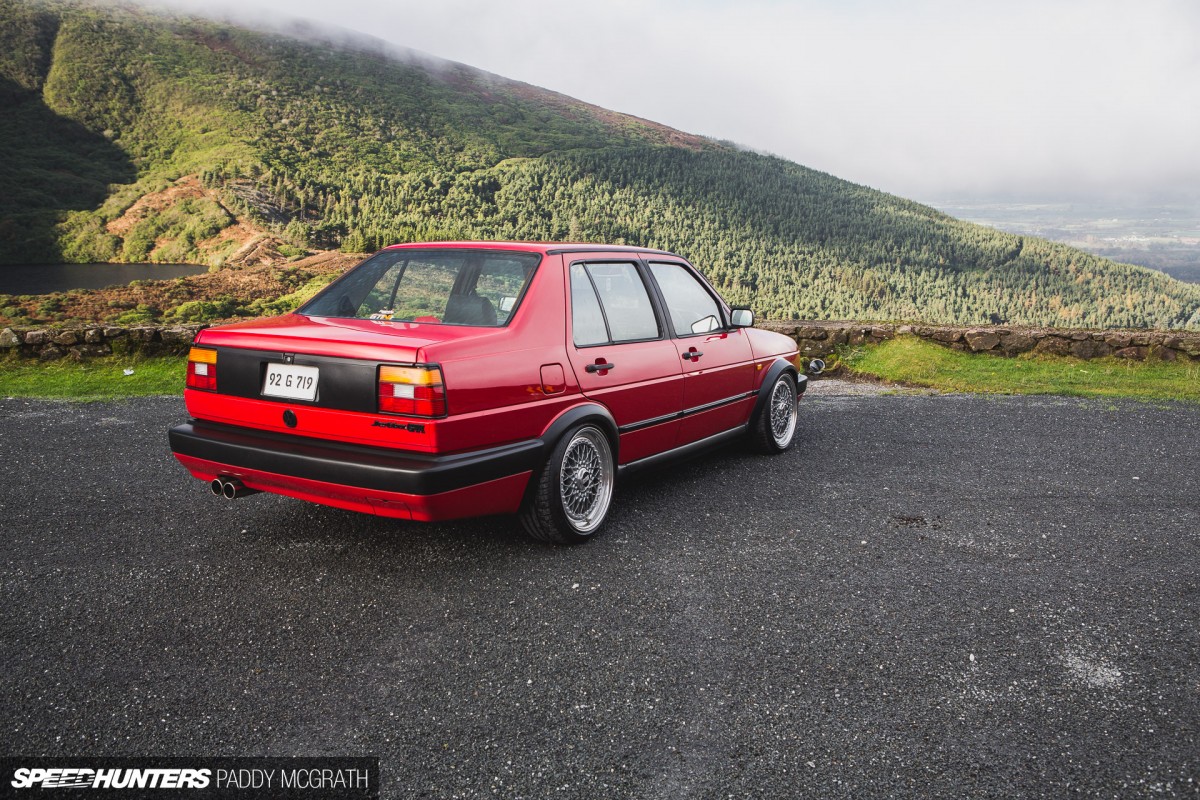 The rear tub has been converted to US-spec also. As an aside, I always find it interesting how US owners will try to convert to Euro specification and vice versa. Perhaps we can establish some sort of international barter system?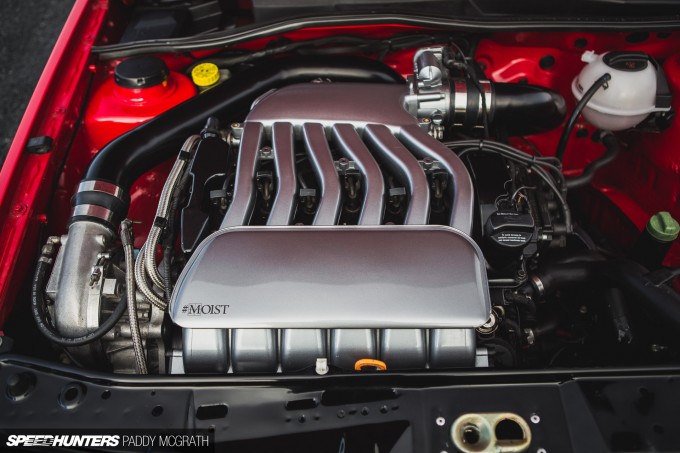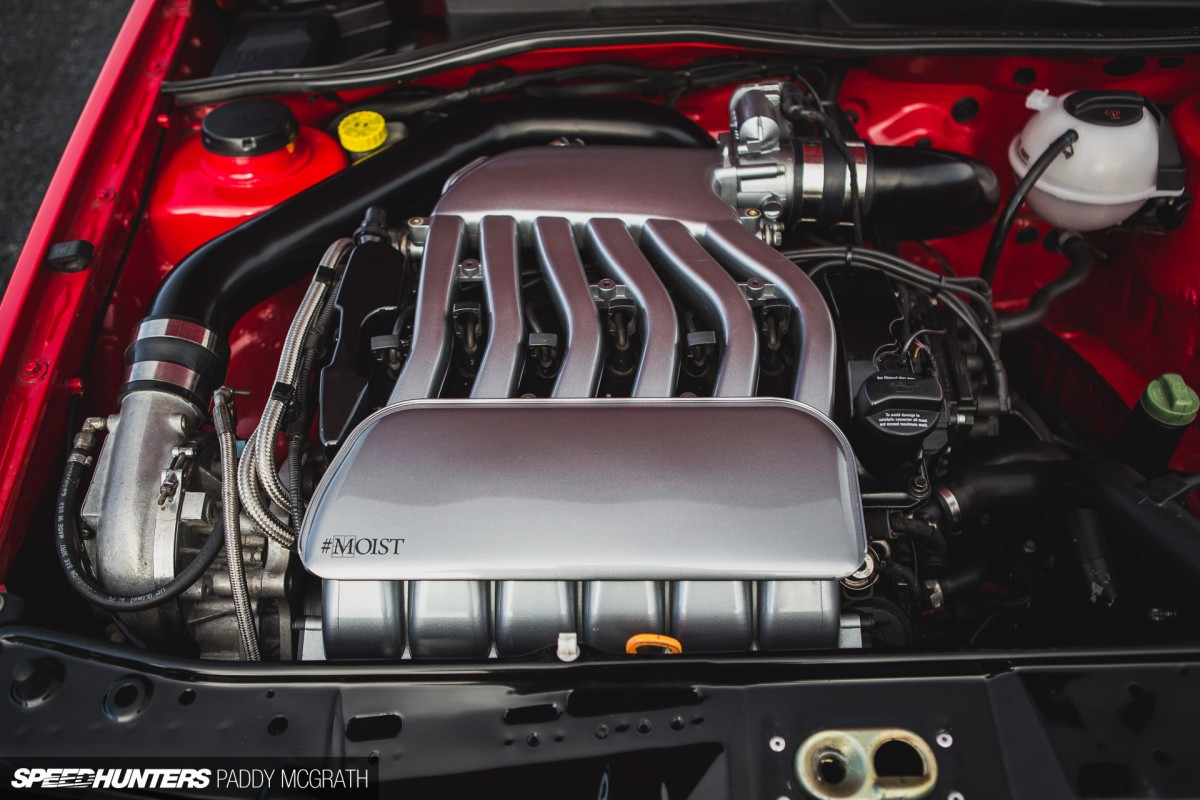 Probably the biggest selling point of this particular build is the VR6 engine conversion. Using the later (and Europe-only) 2.8-litre 24-valve variant provided a better base engine to add boost to. In stock form, the Type-AUE VR6 makes around 201hp naturally aspirated.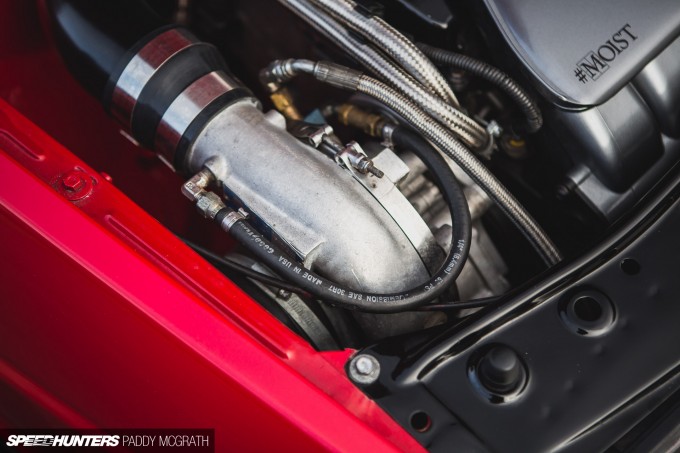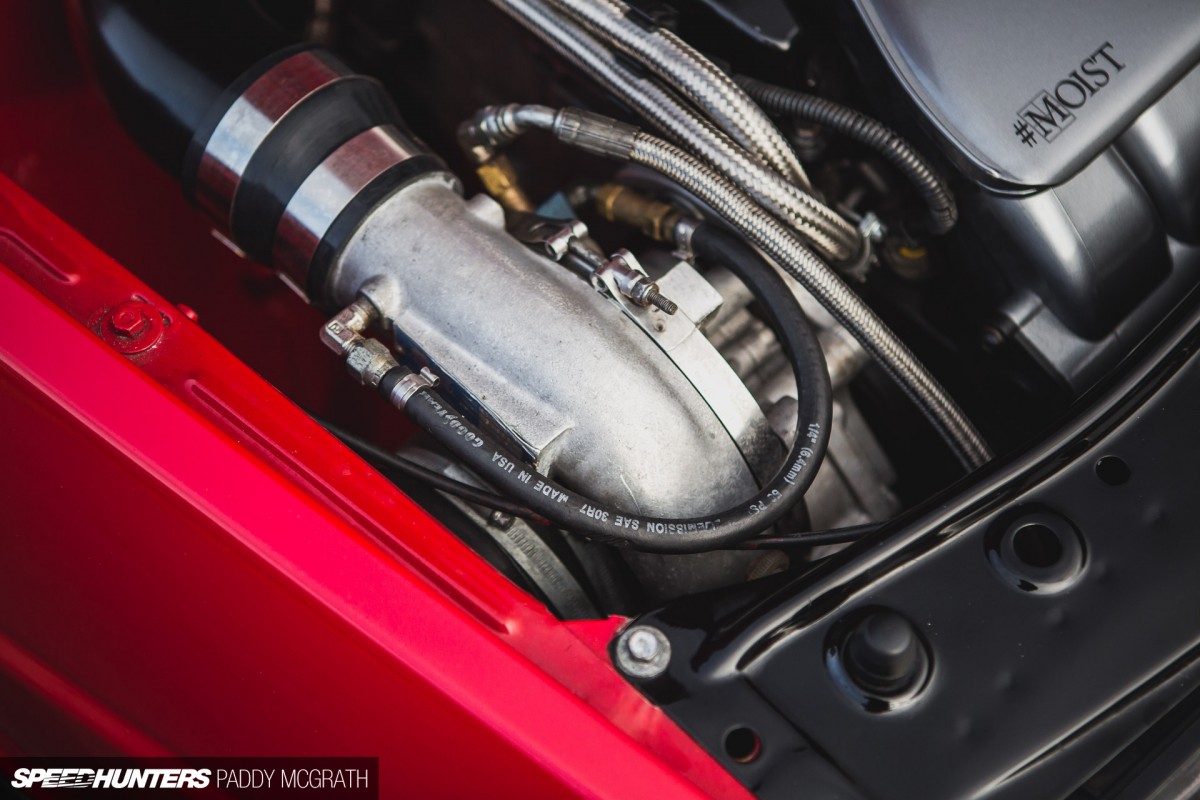 With the Vortech supercharger installed – into an extraordinarily tight space it must be added – the engine is able to produce around 290hp at the wheels on 8psi boost pressure.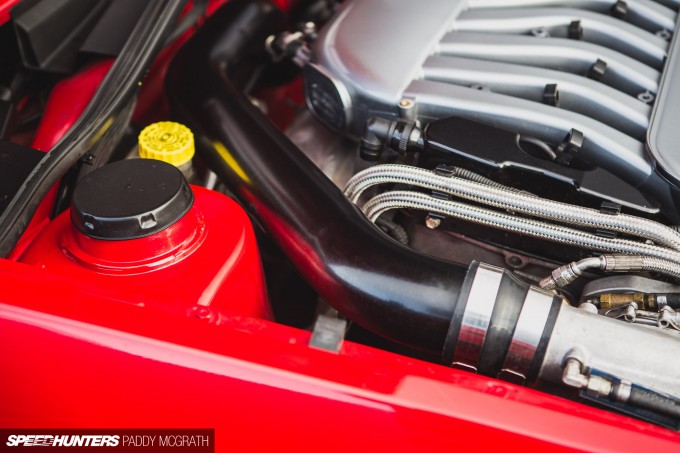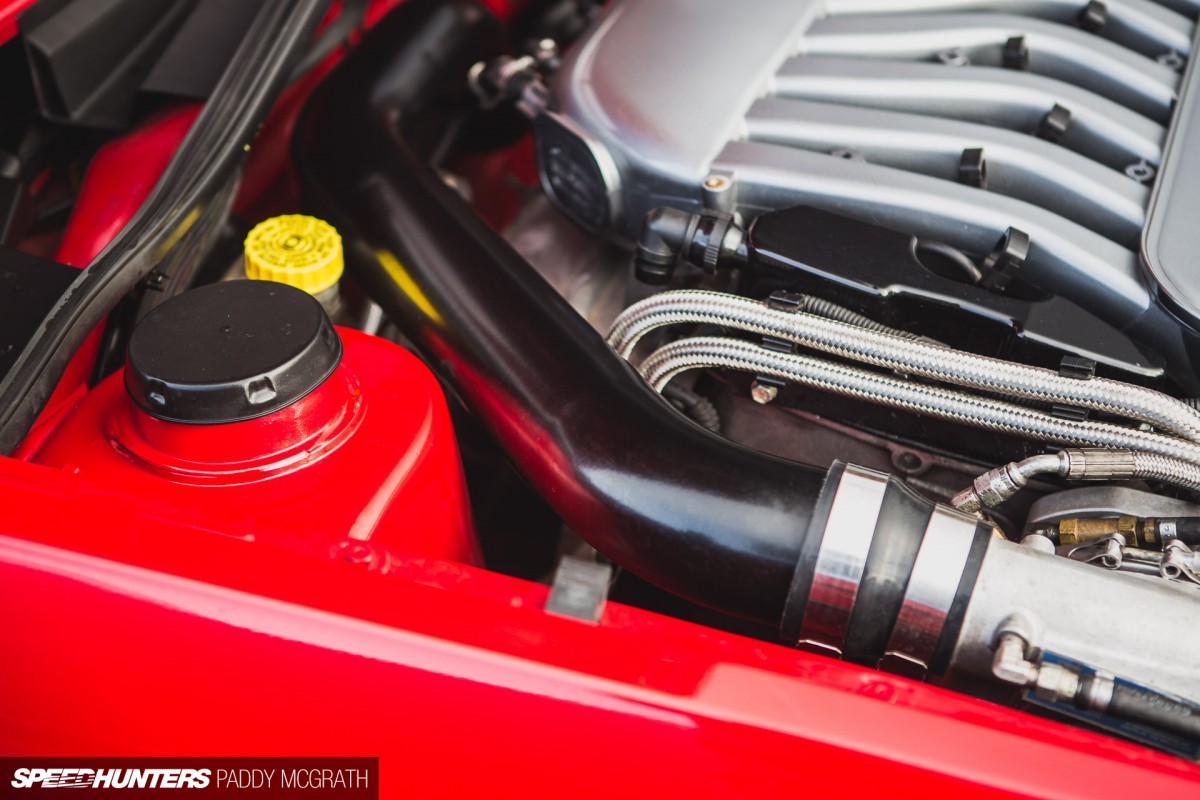 However, it's the little things that you might not recognise immediately that have added to the intricacy of this build. The 3-inch intake pipe was custom made by TJ's father at home, before TJ put several hours of his life into smoothing the welds and powder-coating it.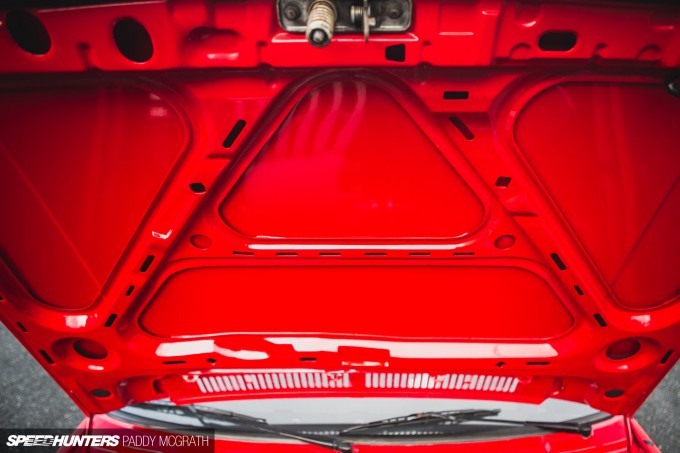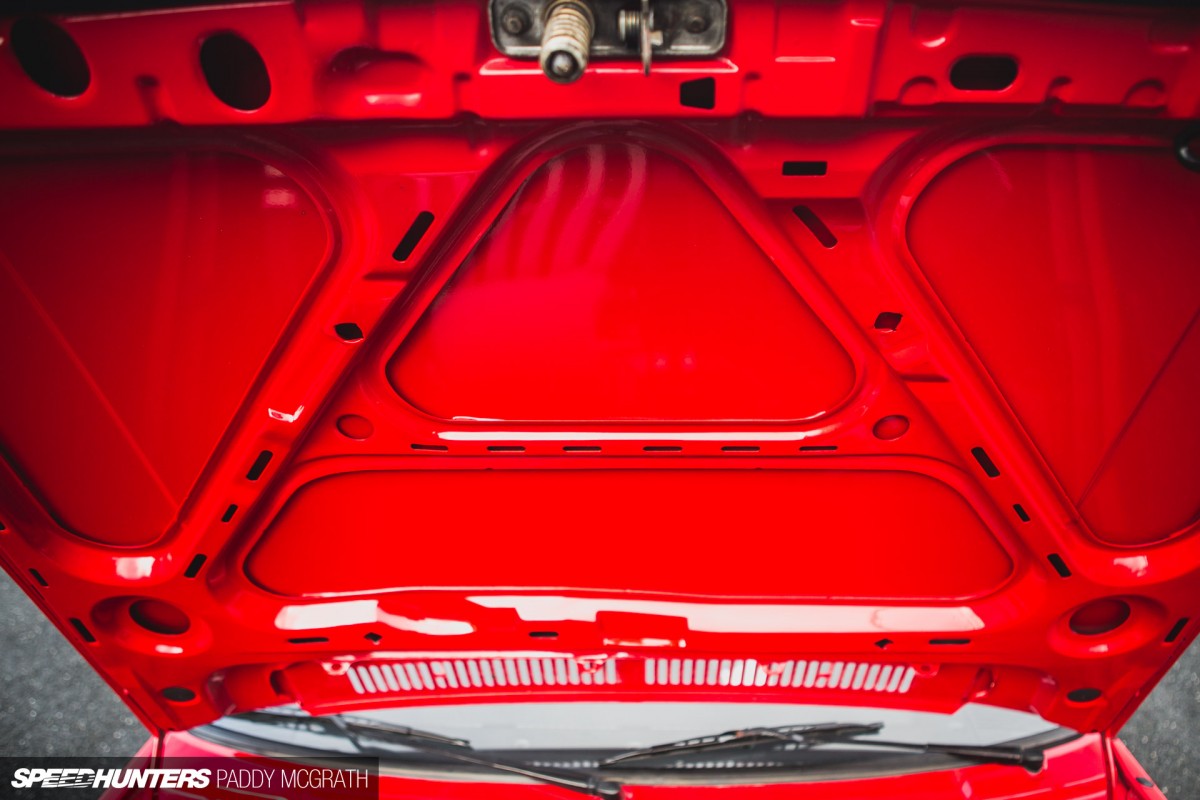 The underside of the bonnet provides even more of these fascinating details.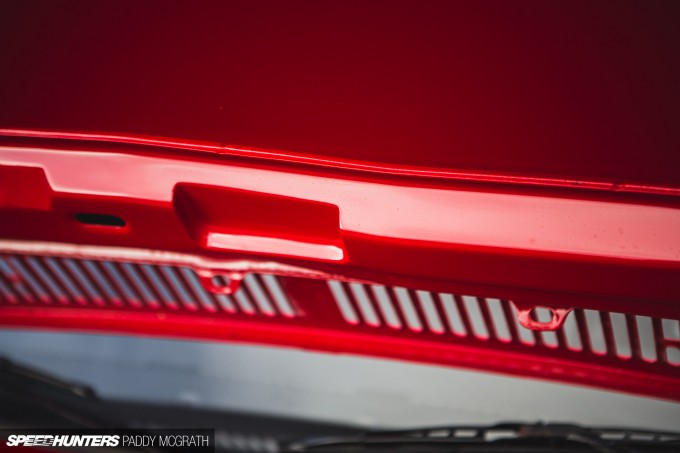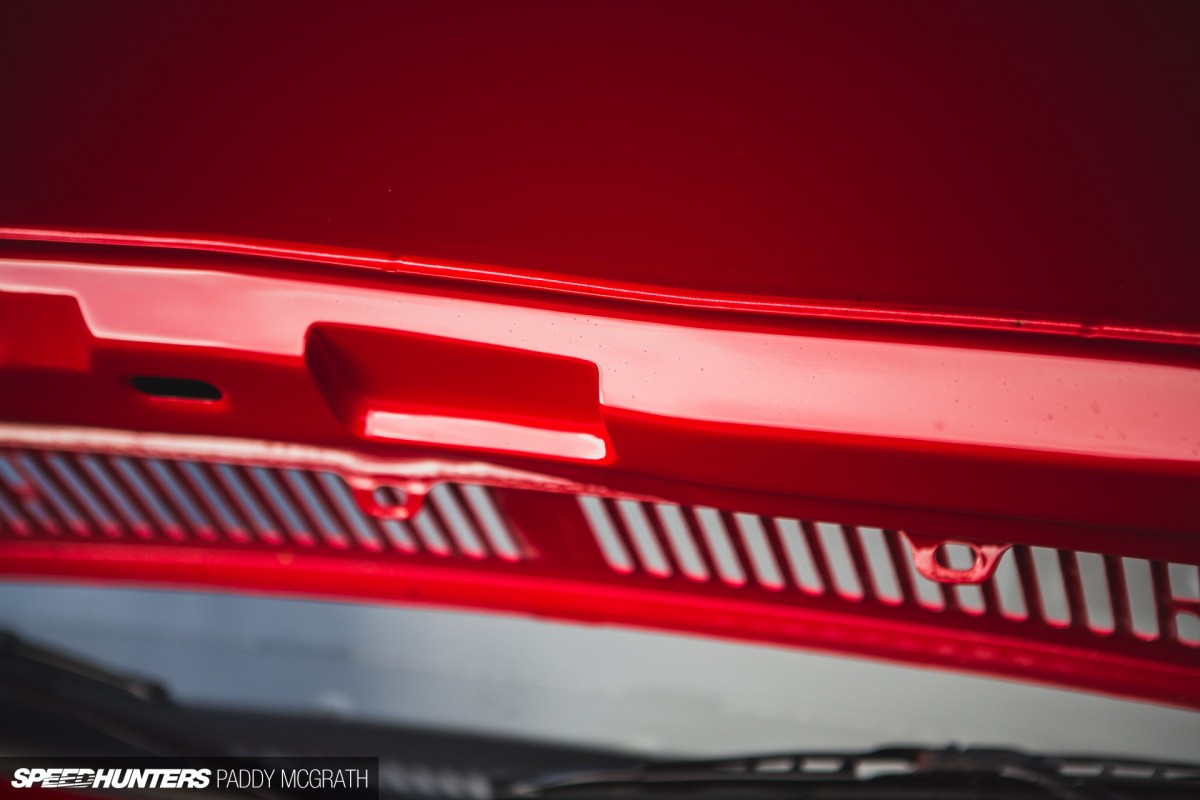 Take these custom notches for example, which could easily pass for factory. This one in particular allows the bonnet to close without fouling the throttle body.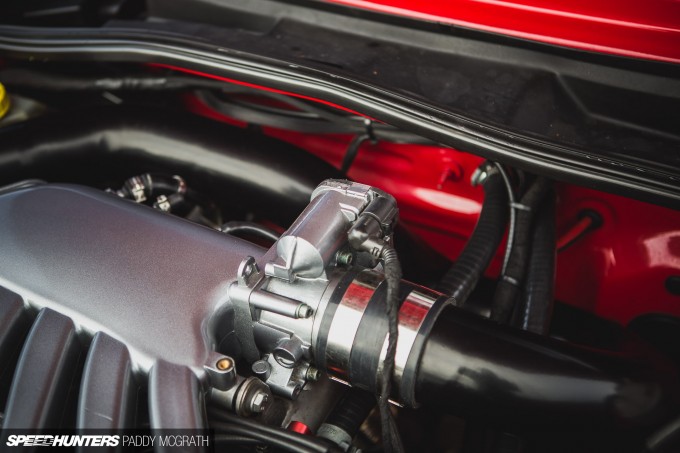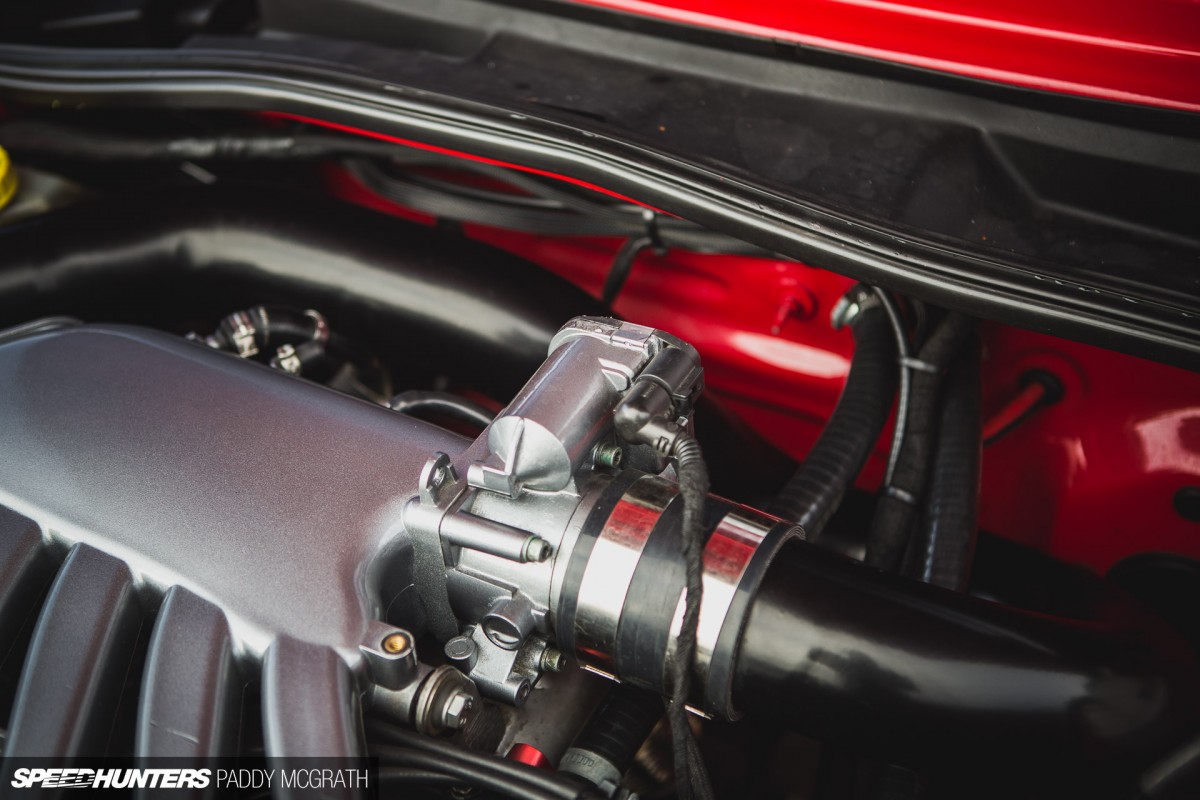 All of this work is in place just to make it look like no modifications have been made, and that the VR6 could have been there from the factory. I know some might prefer to draw attention to these sorts of details and to show off their custom fabrication, but you have to appreciate someone going through these lengths to disguise it.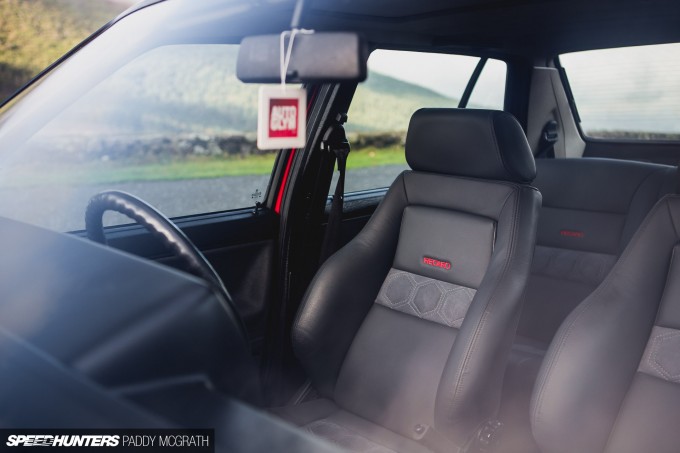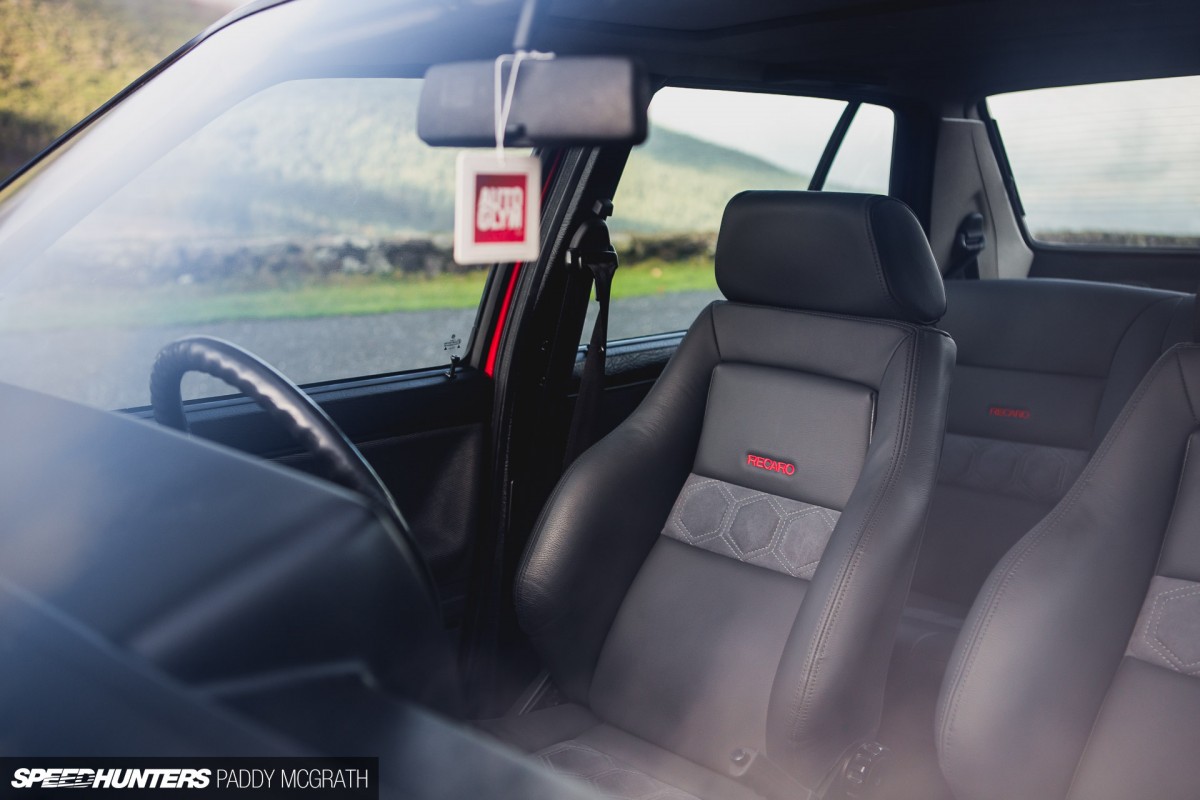 The subtleties continue inside too, as what could pass as stock is anything but. A full US-spec Recaro interior has been sourced from a Jetta GLI and imported across the Atlantic.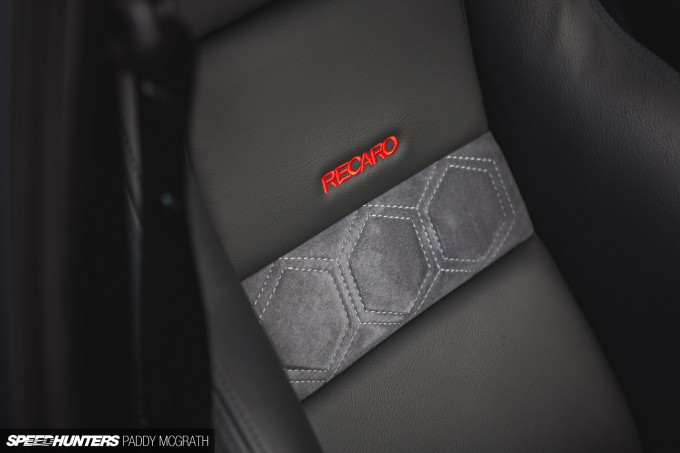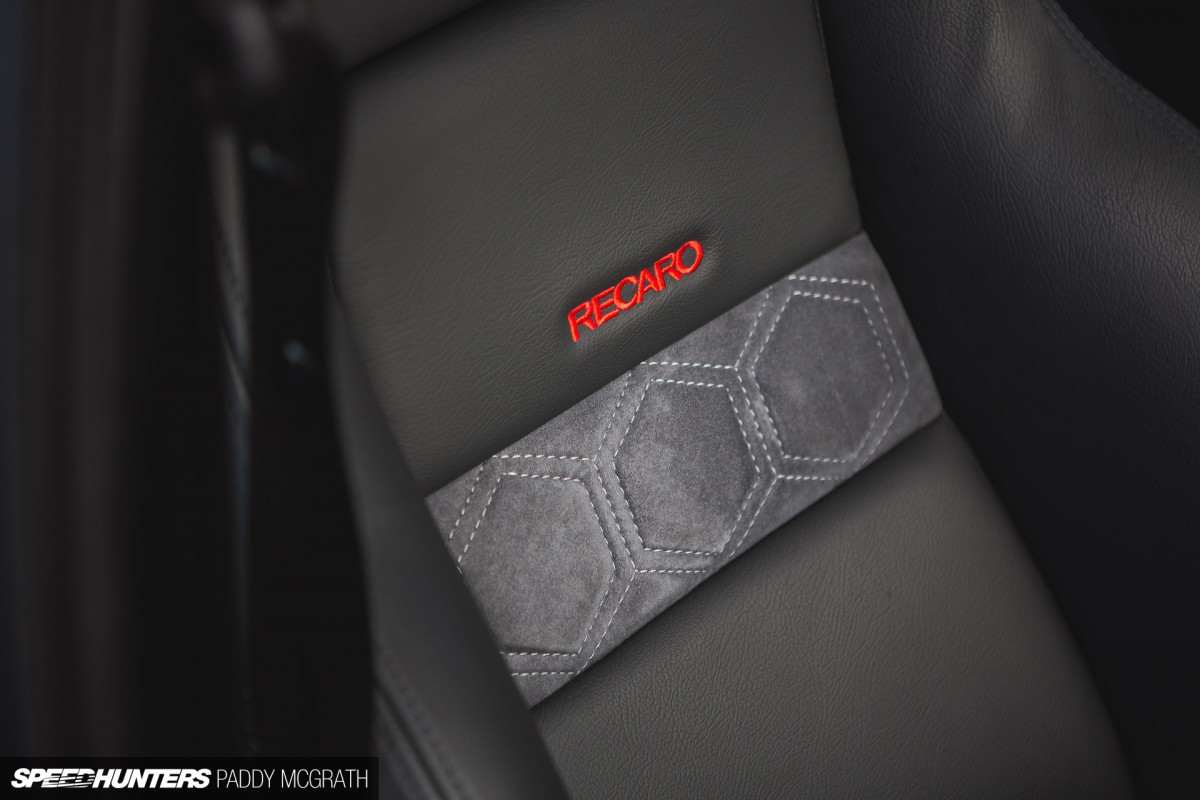 The seats were then completely custom re-trimmed in original Volkswagen grey leather with red detailing before being installed.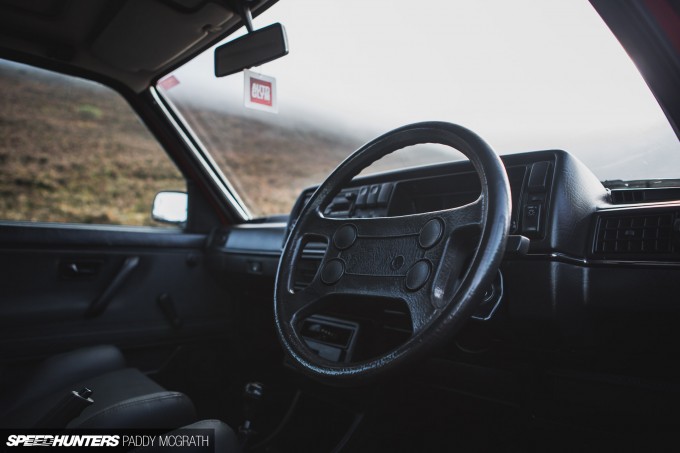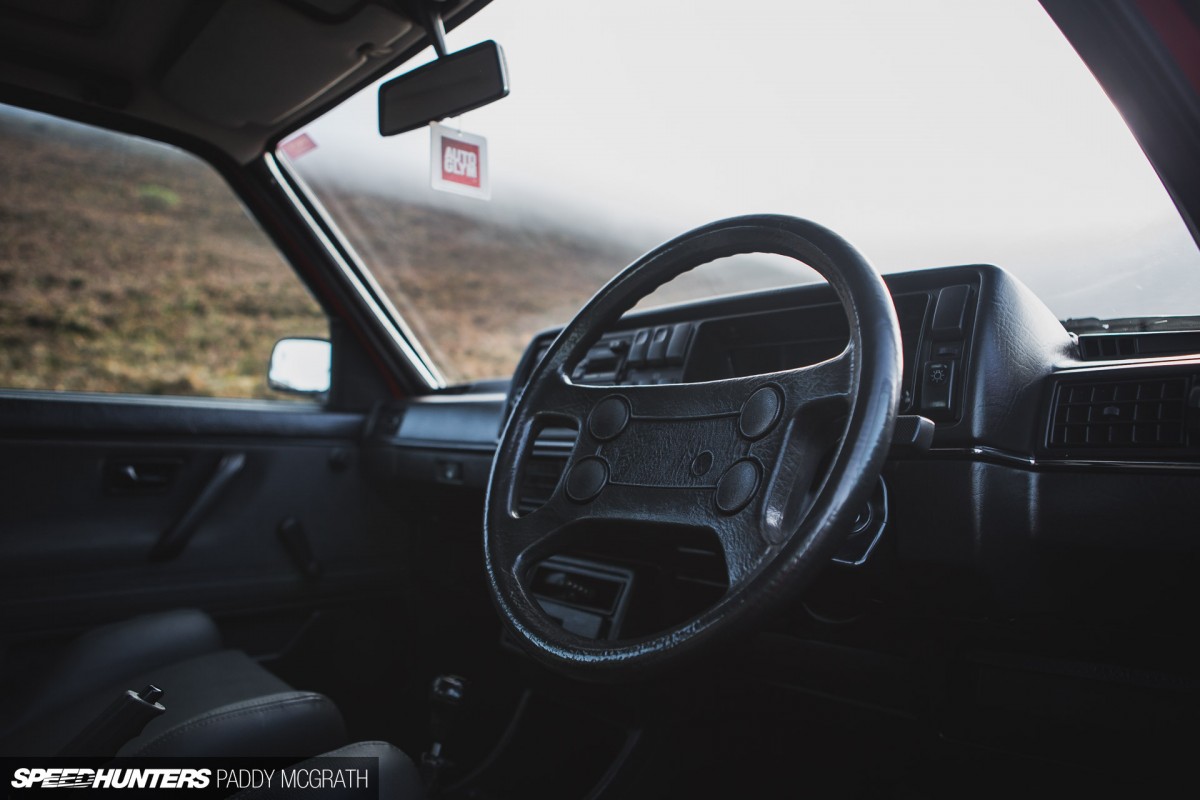 A MkII GTI steering wheel replaces the factory item. The factory Blaupunkt cassette radio does remain, although a Bluetooth media player has been hidden out of sight.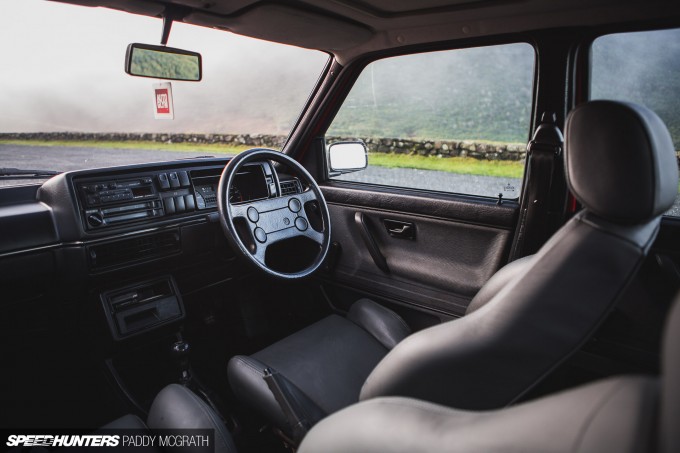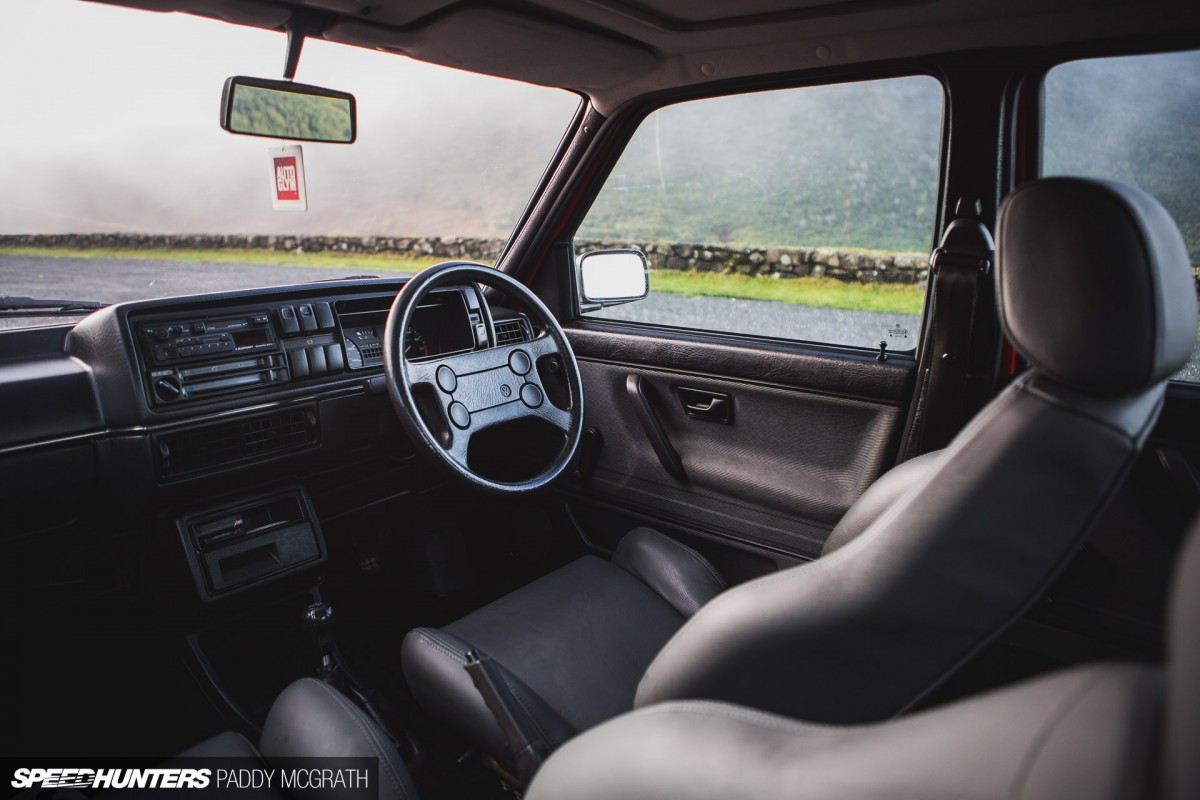 It's difficult to put my finger on why, but it's just so right in here. I guess in a world where nearly every interior we see is either stripped or has aftermarket bucket seats, a clean, factory-looking interior is a breath of fresh air.
Winter Is Coming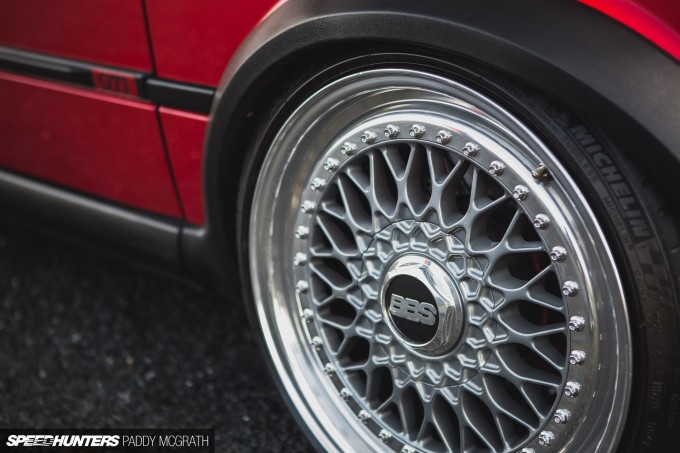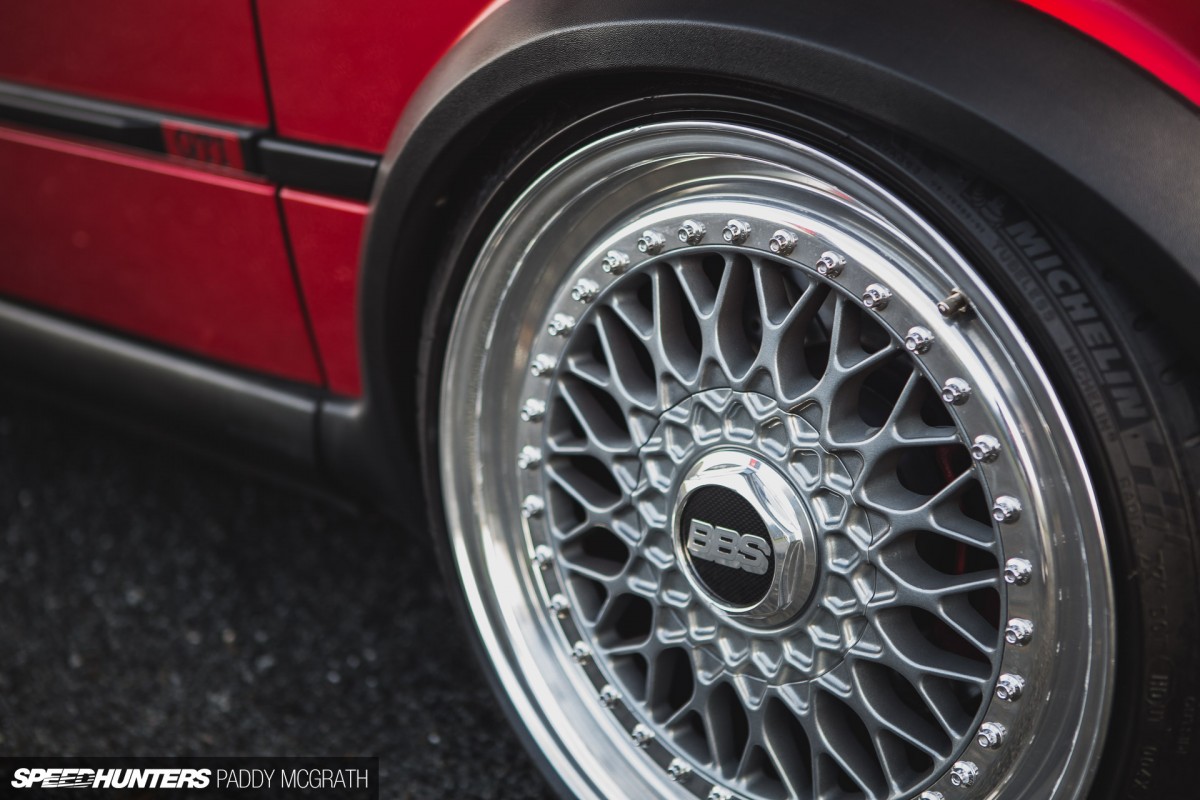 It doesn't stop here either as TJ is already working on revamping the car over the winter months. The Jetta's gorgeous 17-inch BBS RS wheels have already been removed and sold since the shoot, which was only a week ago. TJ believes in logical progression and I'm interested in seeing where he goes next with this.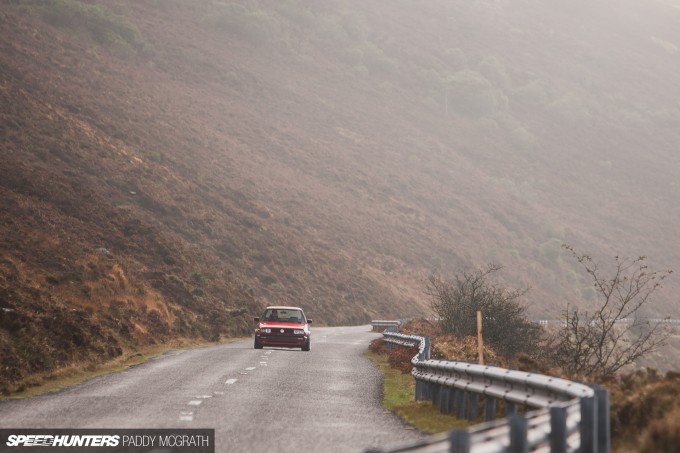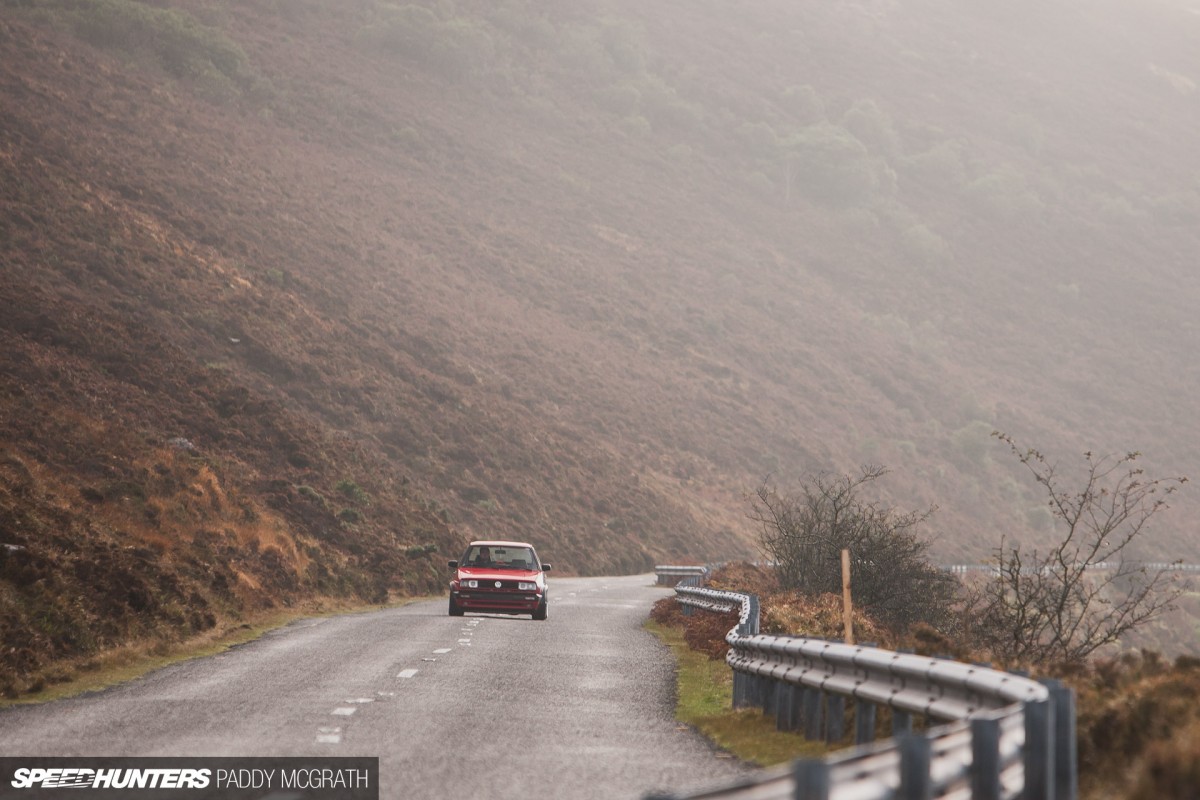 This is most certainly a build that is more than the sum of its parts. It also continues quite nicely from where I left off with Evan's EP70 Starlet last week, in that it's a humble build that relies more on thought and ingenuity than a massive budget.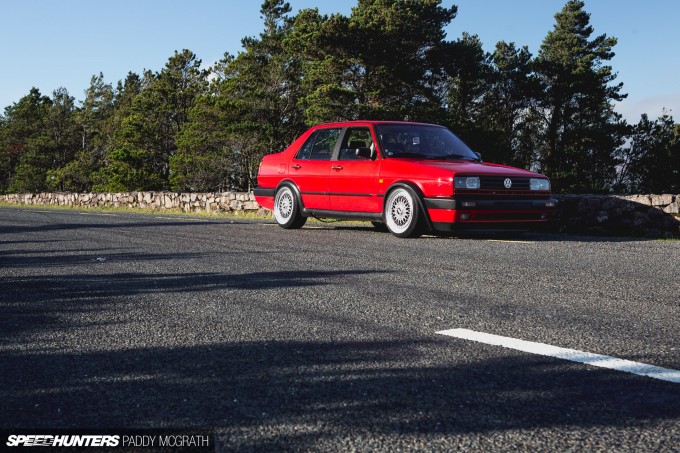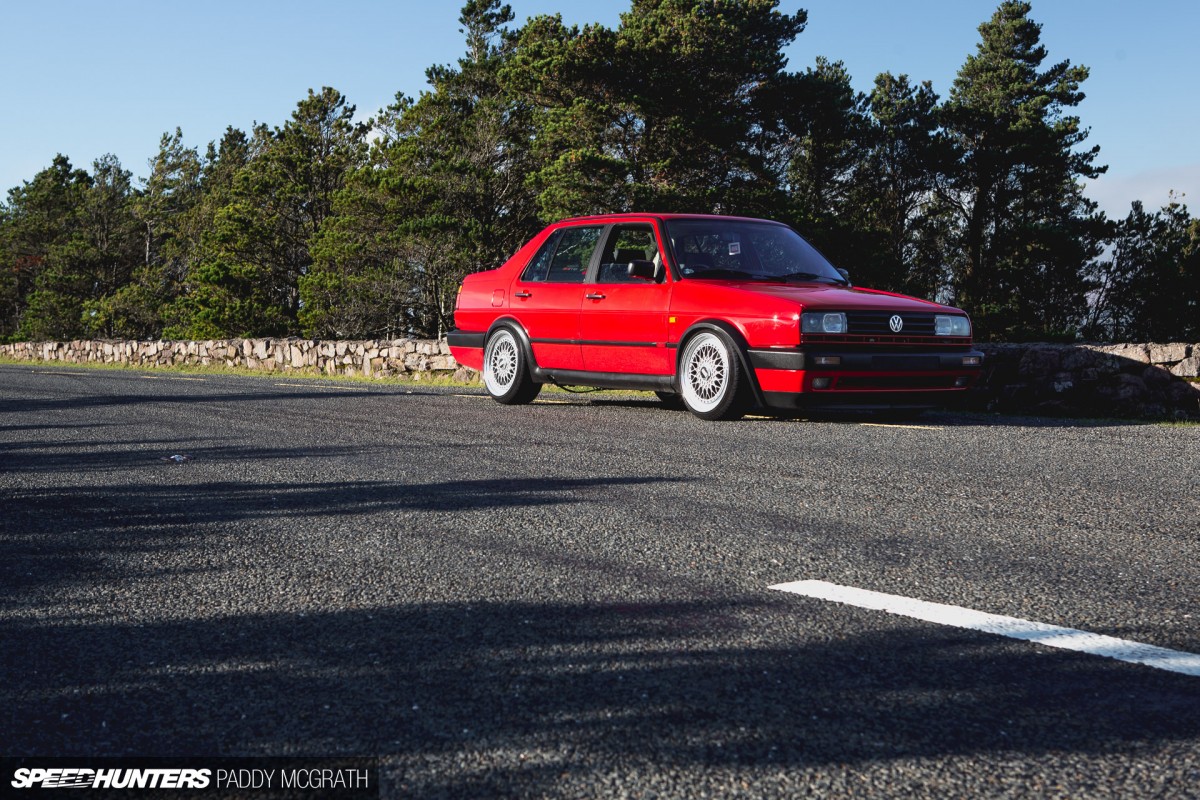 I quite enjoy the fact that I can look at what TJ has done, and if I wanted I could possibly incorporate some of what he has done into my own car, despite there being nearly two decades between them.
With the fog lifting and an unseasonal sunshine settling over the Tipperary countryside, it was time to call it a day and let TJ get back on the road. Listening to the distinctive VR6-engined Jetta make its way back down the mountain, I was left to reflect on how understated the car is, considering its impressive performance. Discreet is probably the word I would use to describe the car best – a car that rewards curiosity.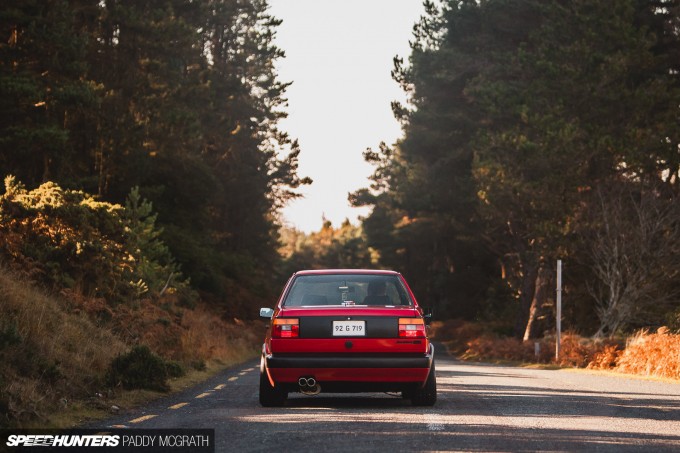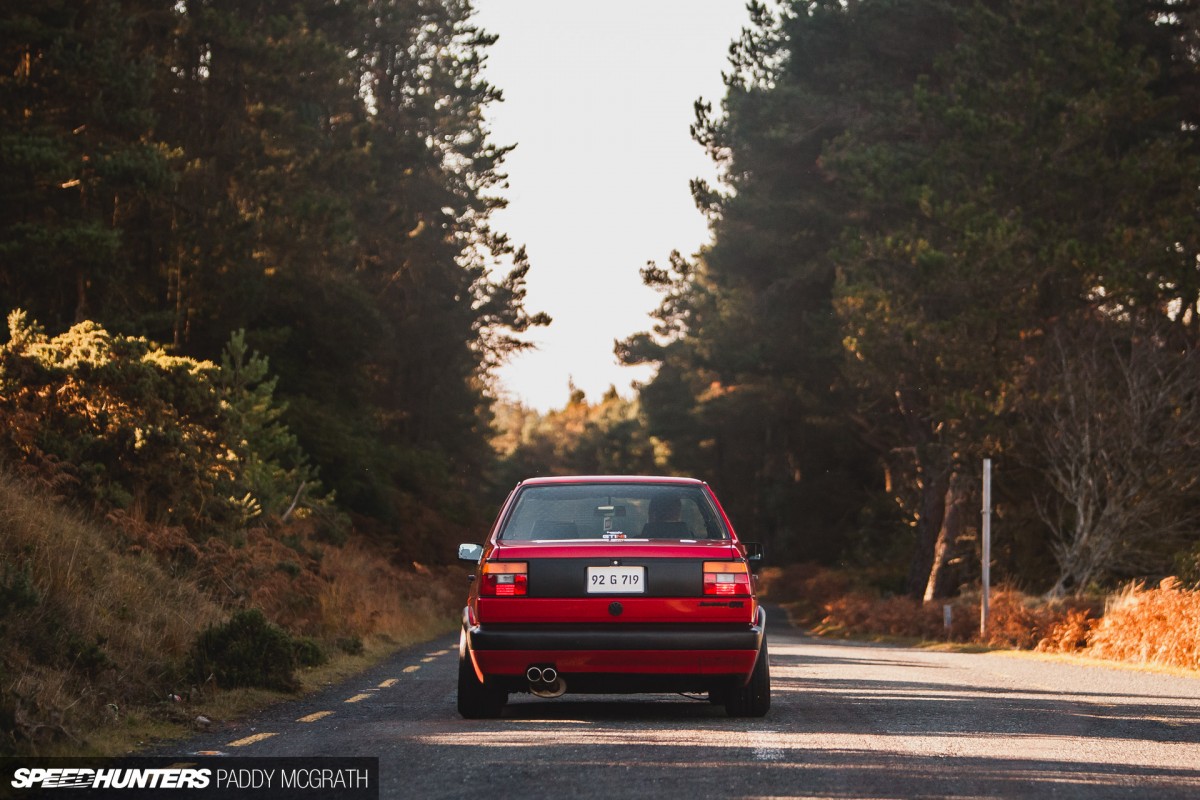 The next time you see something interesting on the road, remember, it might not be just wheels and a drop. Always look closer…
Paddy McGrath
Instagram: pmcgphotos
Twitter: pmcgphotos
paddy@speedhunters.com
TJ Carroll's Volkswagen Jetta VR6
Numbers
Max Power: 290whp, Max Torque: 300lb/ft, Weight: 1100kg (2425lb)
Engine
Volkswagen 2.8-litre 24-valve VR6 Type AUE, Vortech V9 supercharger, custom 3-inch stainless steel intake, Black Forest Industries engine mounts, engine bay smoothed & cleaned, battery & washer bottle relocated to boot, custom bonnet notches
Driveline
02A 12-valve VR6 gearbox with Quaife LSD and shot-peened gears
Suspension/Brakes
FK coil-overs, G60 front brakes with rear disc conversion
Wheels/Tyres
BBS RS 17×8.5-inch with 205/40R17 Michelin Pilot Sports front/rear, PCD hub adapters from 4×100 to 5×100
Exterior
Tornado Red, G60 arches front & rear, Rallye Golf front conversion, US rear tub
Interior
US-spec Recaro seats sourced from a MkII GLI, re-trimmed in original Volkswagen Grey leather with custom Alcantara centres & red detailing, 160mph speedo cluster, original radio with Bluetooth media player in glovebox, MkII GTI steering wheel
More Volkswagen related stories on Speedhunters
Cutting Room Floor