Break The Internet
We need to talk about that Ford Escort. You know the one. Or at least if you've been anywhere near the Internet in the last couple of weeks then you might already have a fair idea of the car that I'm referring to.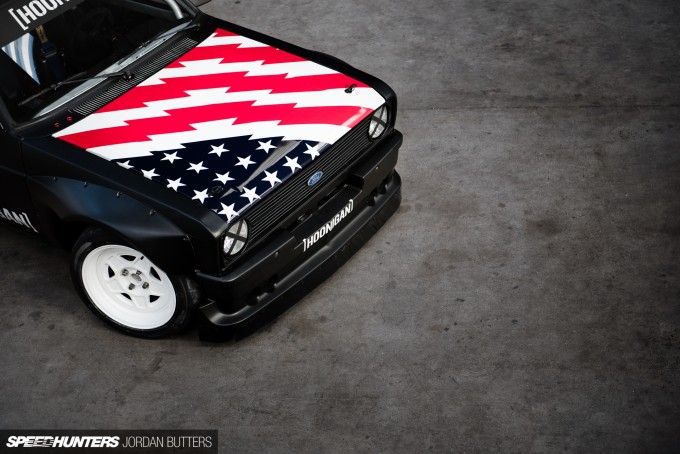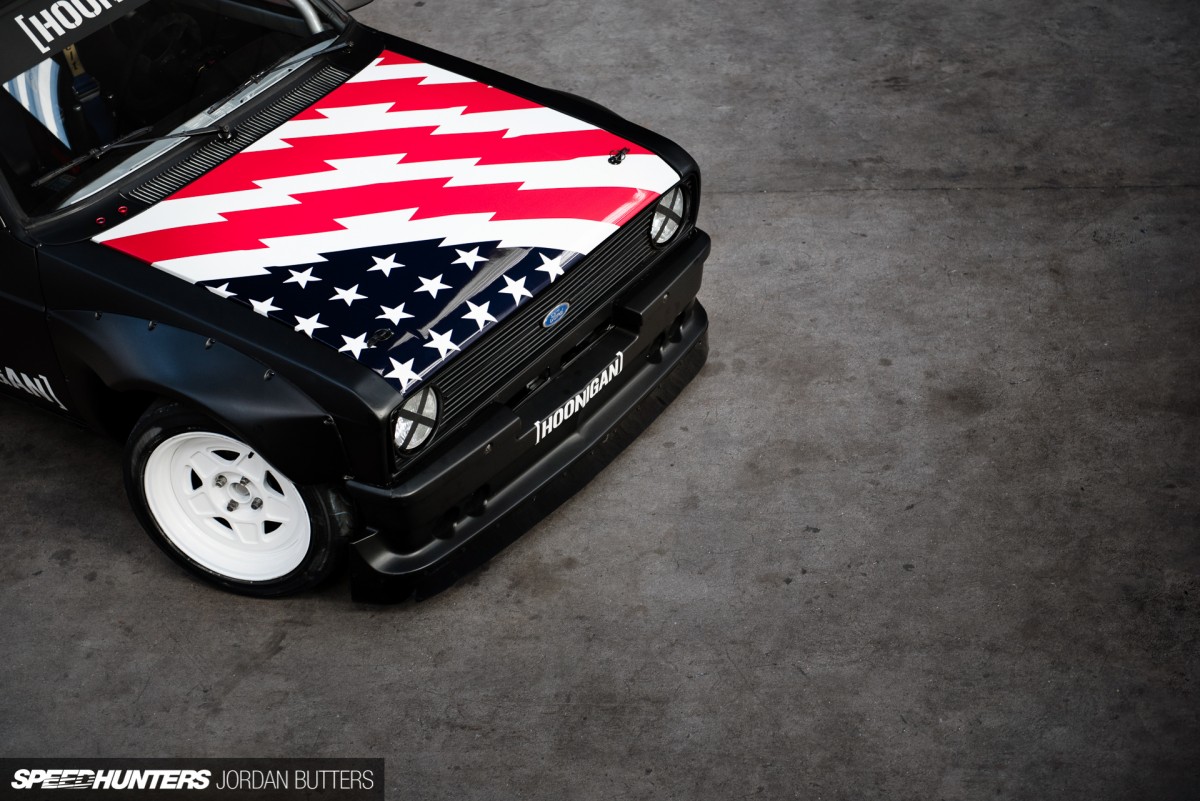 Okay, before we begin – erase everything that you know about this car from your mind. Done? I want you to pretend that someone told you that they planned to take a classic 1978 Ford Escort Mk2 RS, drop in a 330hp naturally-aspirated lightweight alloy motor that revs to 9,000rpm and prepare it to tarmac rally specification, with no expense spared. Got that warm, fuzzy feeling inside yet?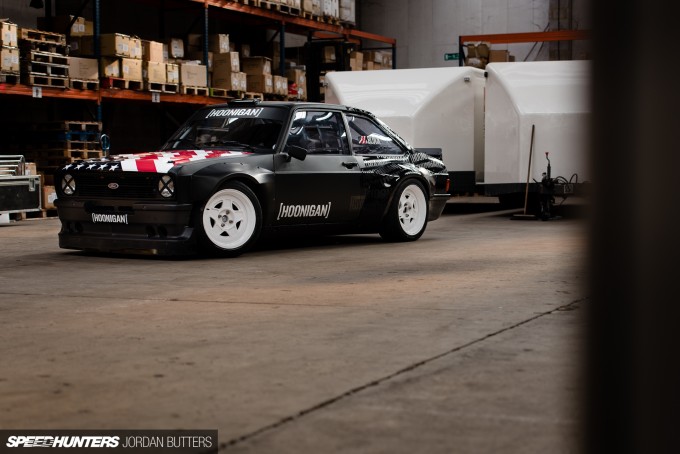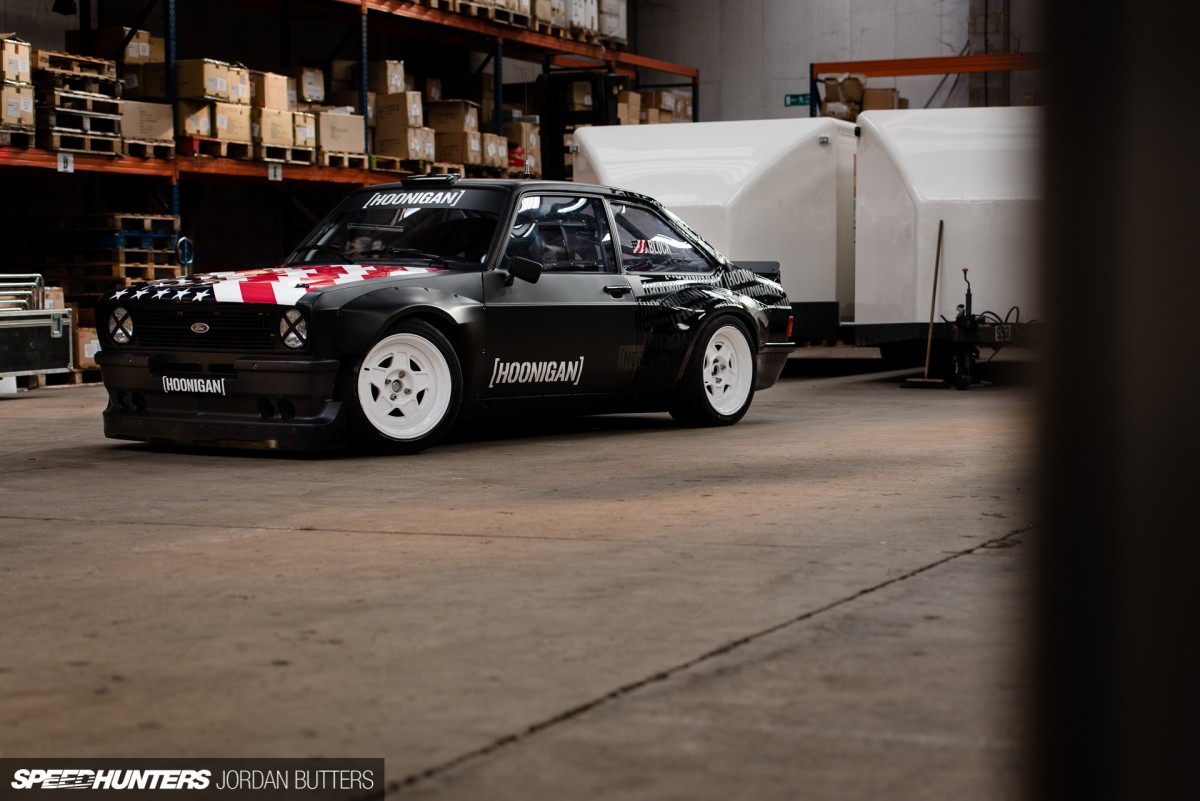 But then they reveal that they're also going to kit it out with a radical TRA Kyoto Rocket Bunny bodykit, paint it flat black and emblazon a stylised version of the Star-Spangled Banner across the bonnet. Which would you do first? Pick up your jaw up, then contemplate slapping some sense into them, or the other way around?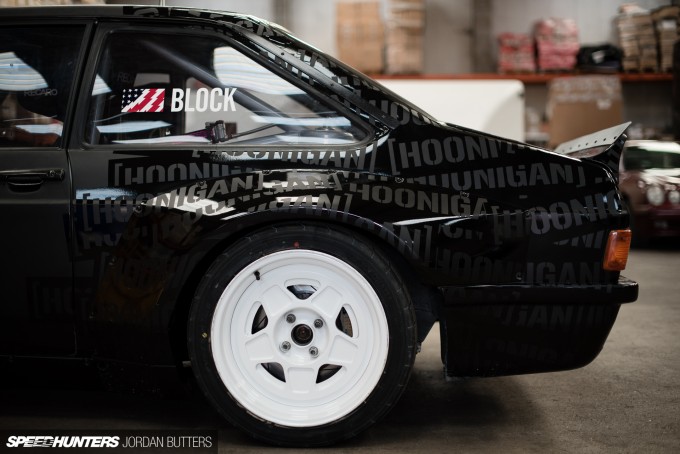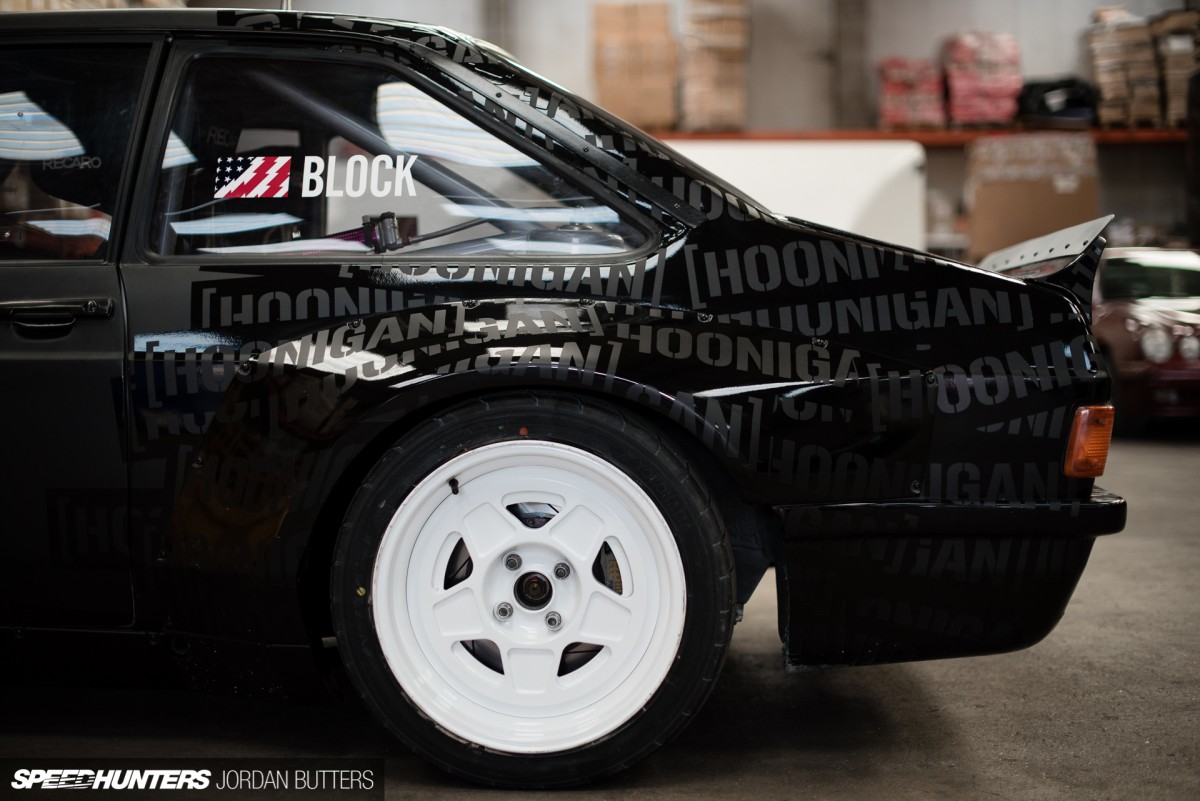 That was precisely the plan when it came to deciding on race-driver-come-cultural-icon Ken Block's newest Gymkhana machine.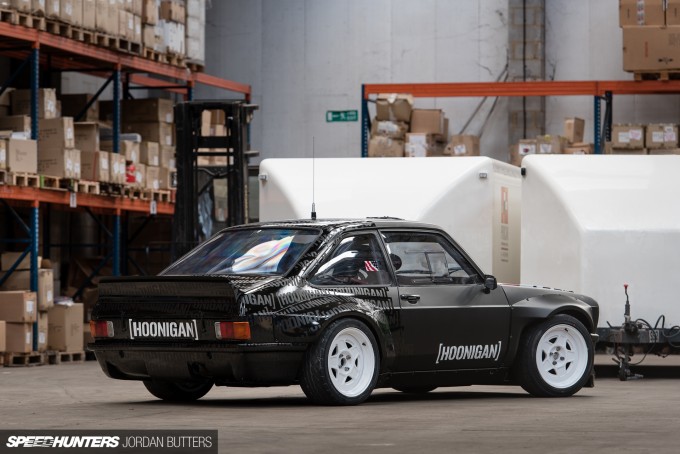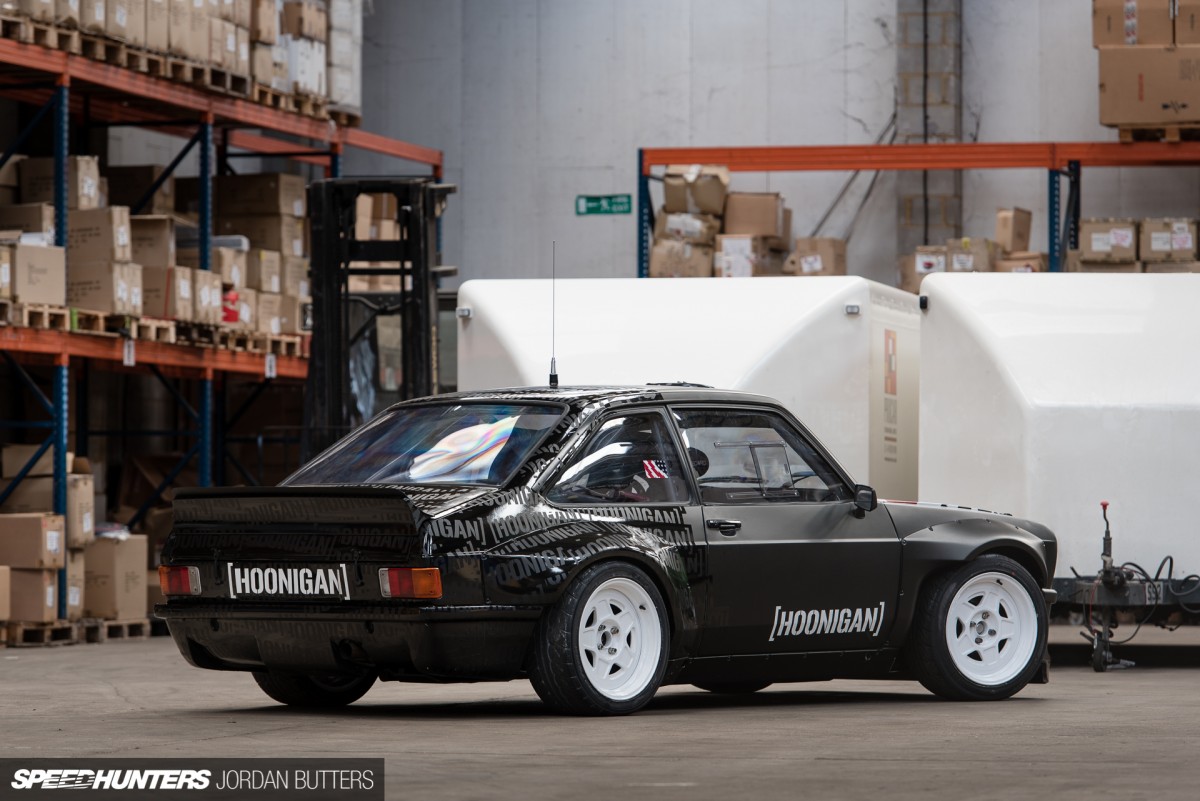 When it comes to Ken and the fine folks over at Hoonigan Industries, the aim of the game is to get people talking, grab as much attention as possible, and to have some incredible fun behind the wheel while doing it. So, why wouldn't they tear up the rulebook at every opportunity and build something as ludicrous as this?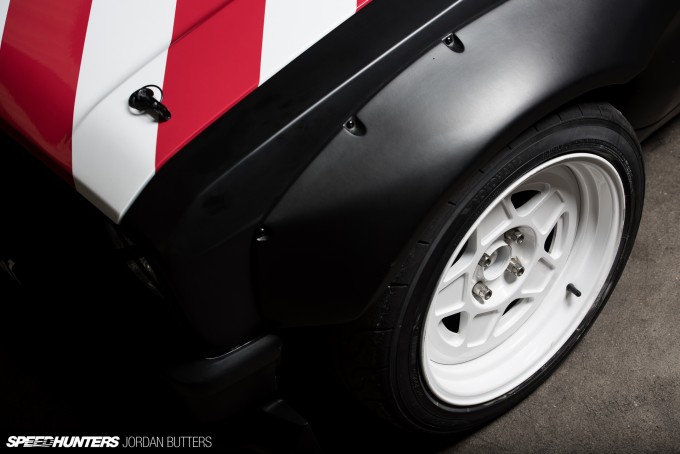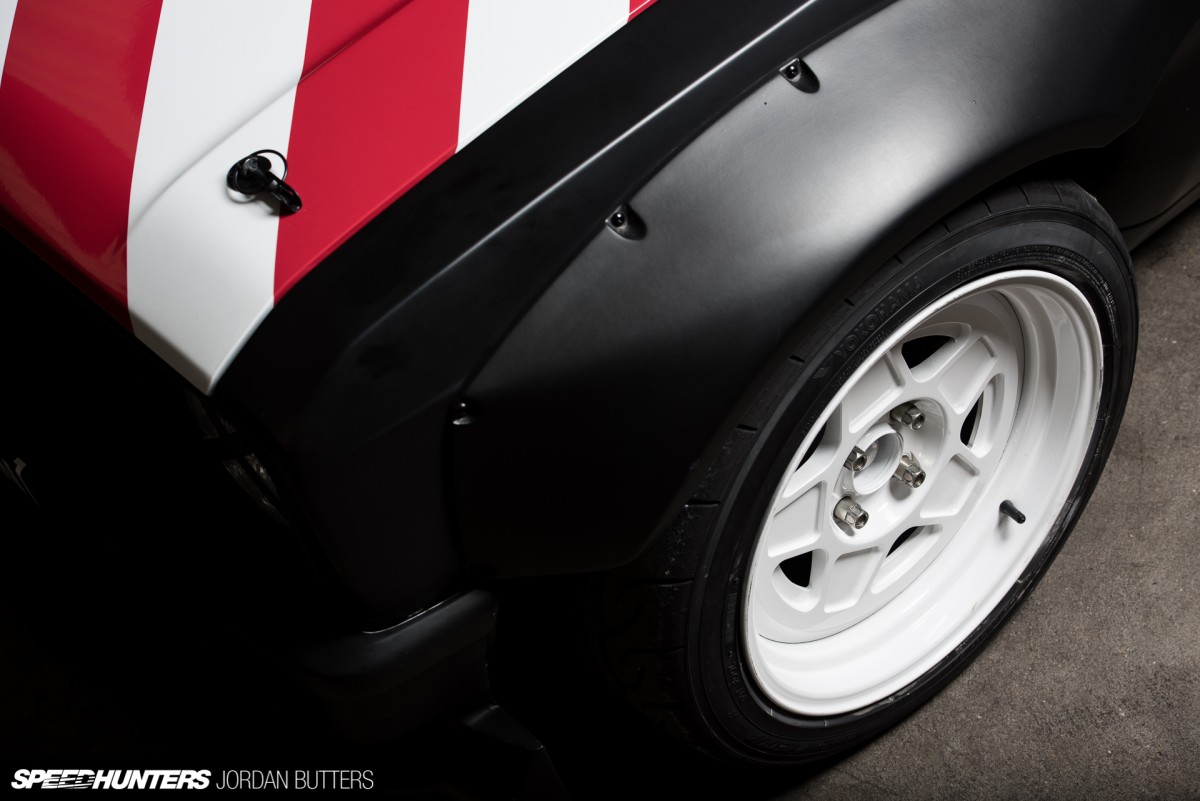 In some dark corner of the Internet I can already imagine purists sitting furiously at their keyboards, frothing at the mouth at the thought of this car. Well, you'd better get used to it – it's here, it's very much inescapable and it's already been screaming sideways, burning rubber and making some incredible noises whilst doing it.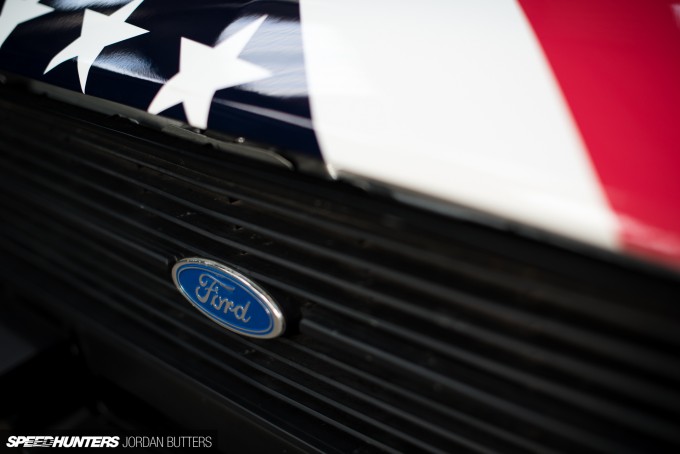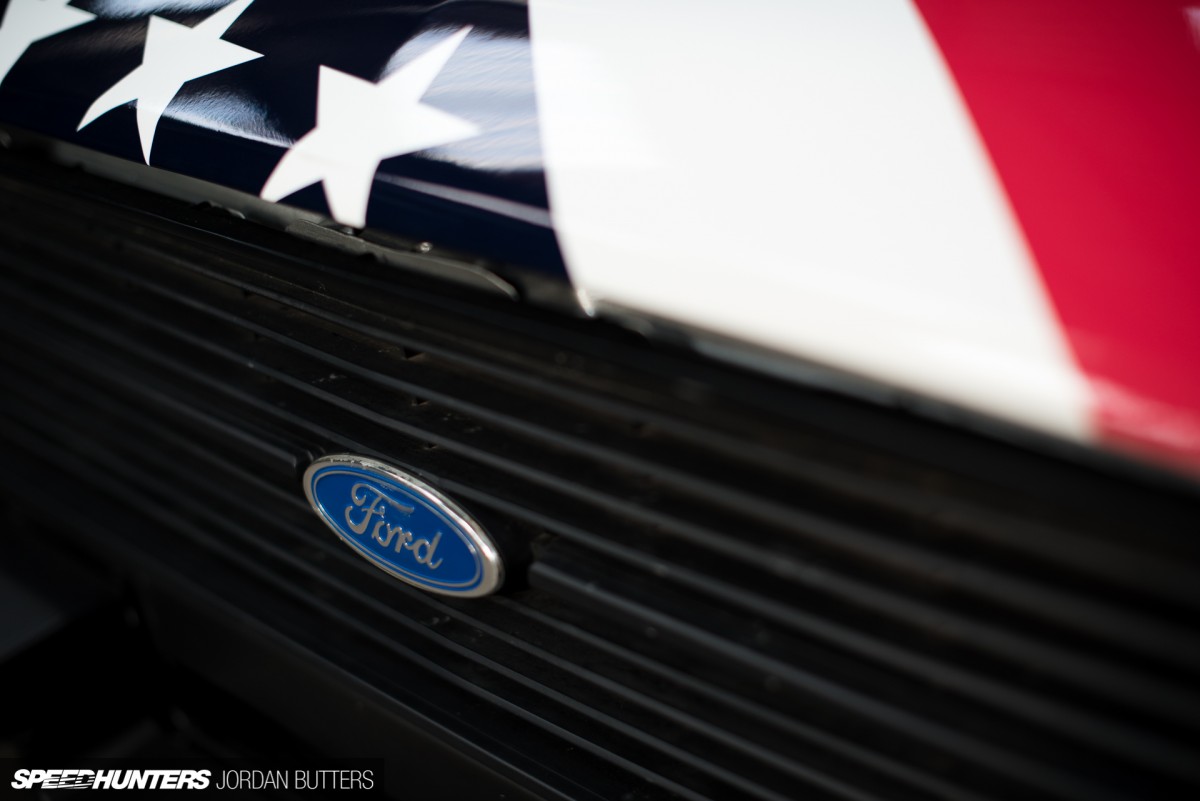 You might not realise it at first, but this probably isn't the first time you've seen this car. While this is Ken's first rear-wheel drive Gymkhana machine, the little Escort has been in his possession since 2008 and was, in fact, his first Ford rally car. It's even had a spotlight here on Speedhunters back in 2010.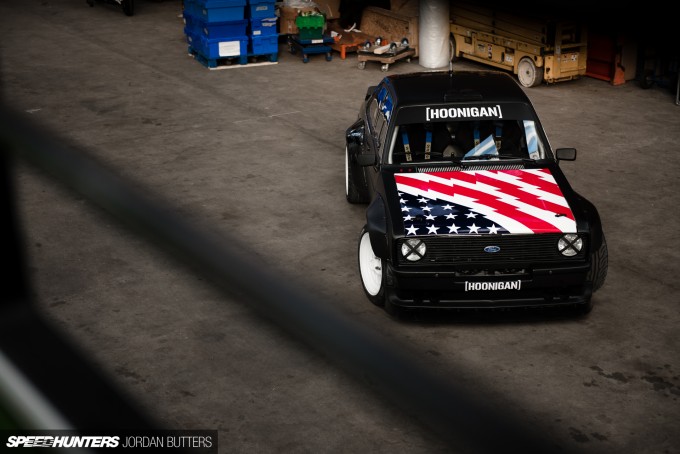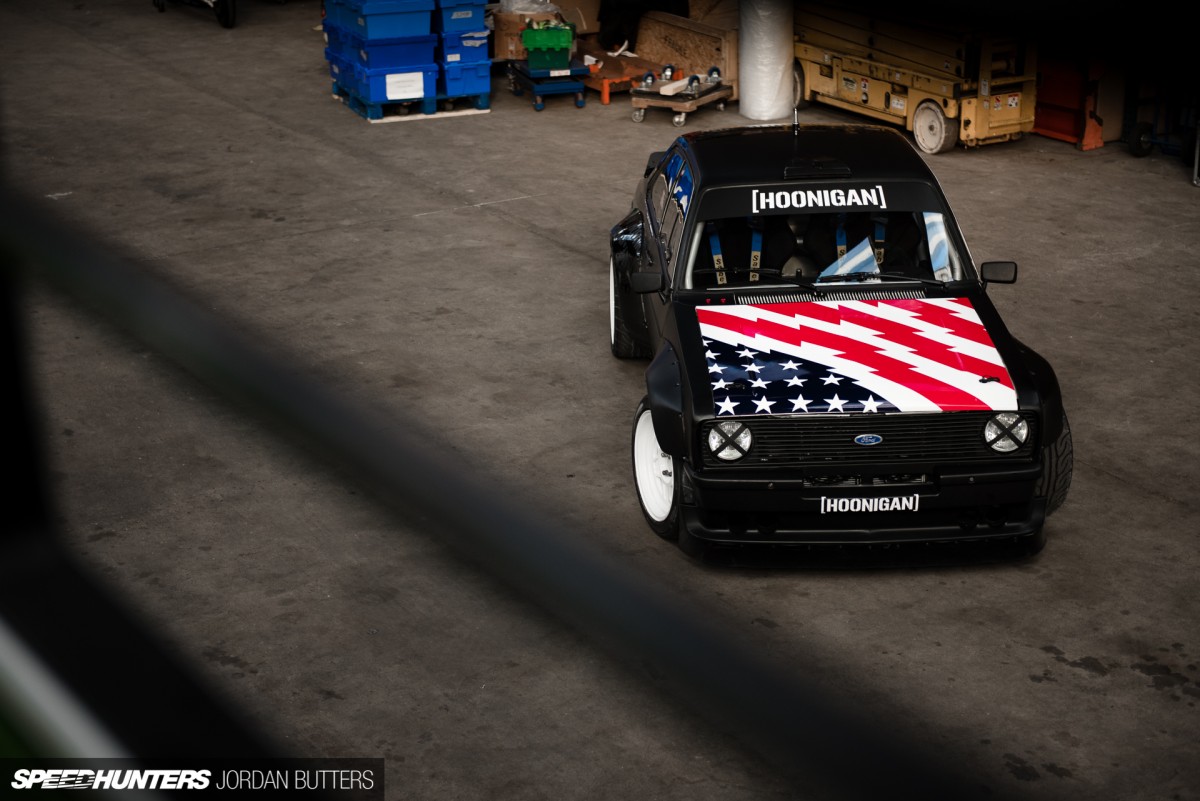 Its latest incarnation is certainly its most advanced, and extreme, to date. Originally built for tarmac rally stages, the classic coupé has been in development for two years, undergoing a complete transformation to turn it into the Gymkhana machine you see in front of you.
The Ultimate Engine?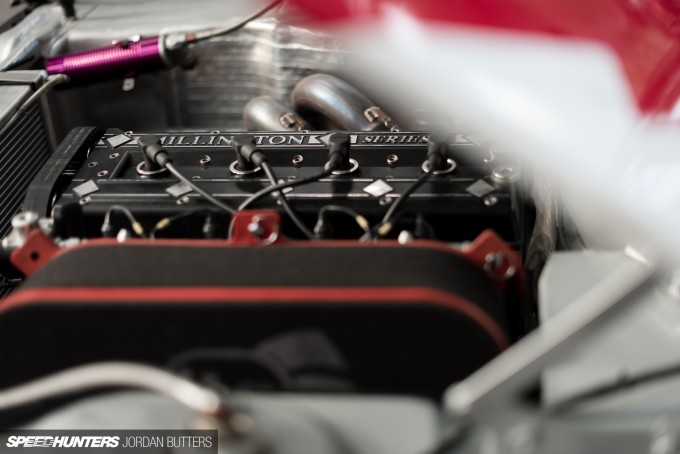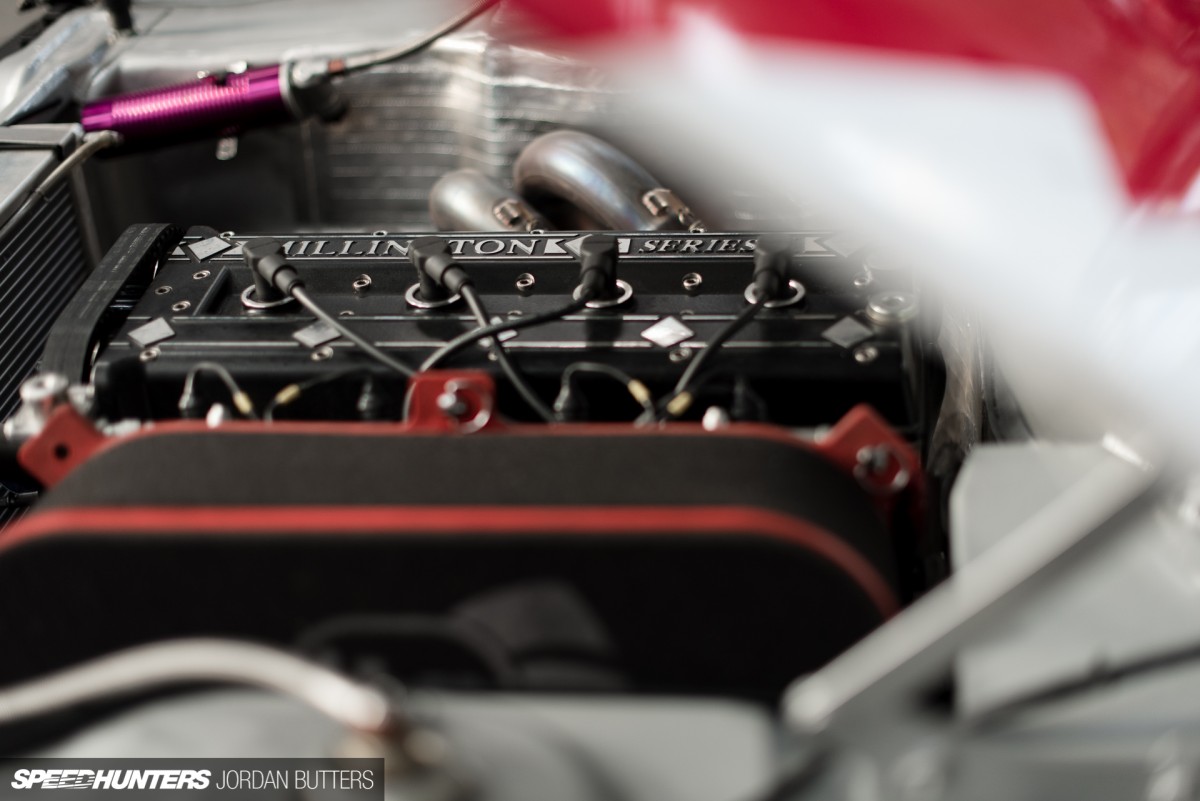 At the heart of the Ford lies something really quite special, and something that will have universal appeal – certainly for any classic Escort fan. Lift the good ol' stars and stripes and you're greeted by a blindingly obvious juxtaposition – a very British powerplant.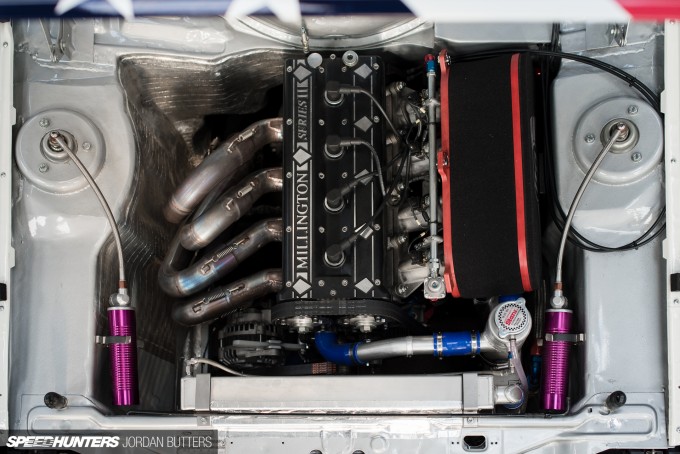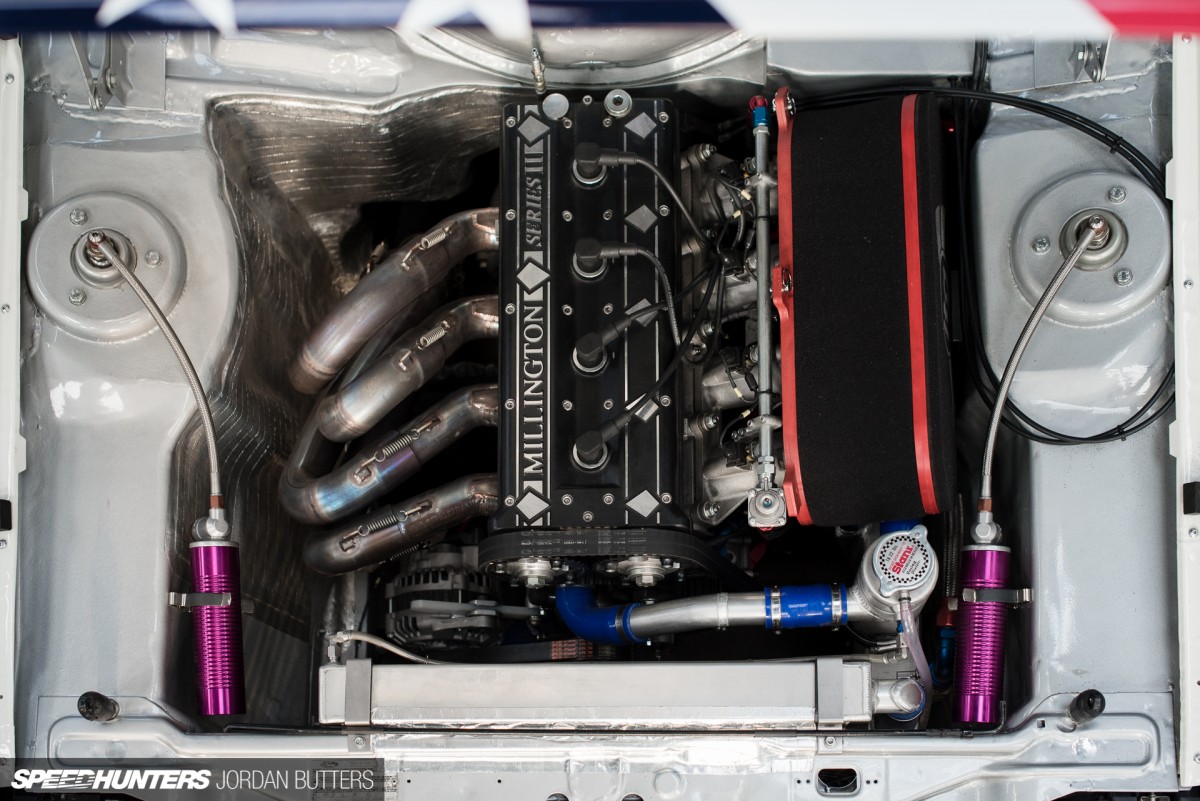 The 2.5-litre, DOHC 16-valve, four-cylinder Millington Diamond Series II was built by Millington Racing Engines in Shropshire, England. This is heralded by many as the ultimate Escort powerplant.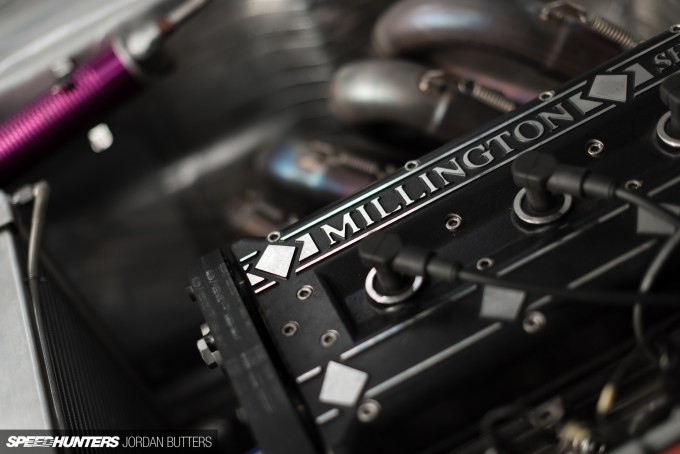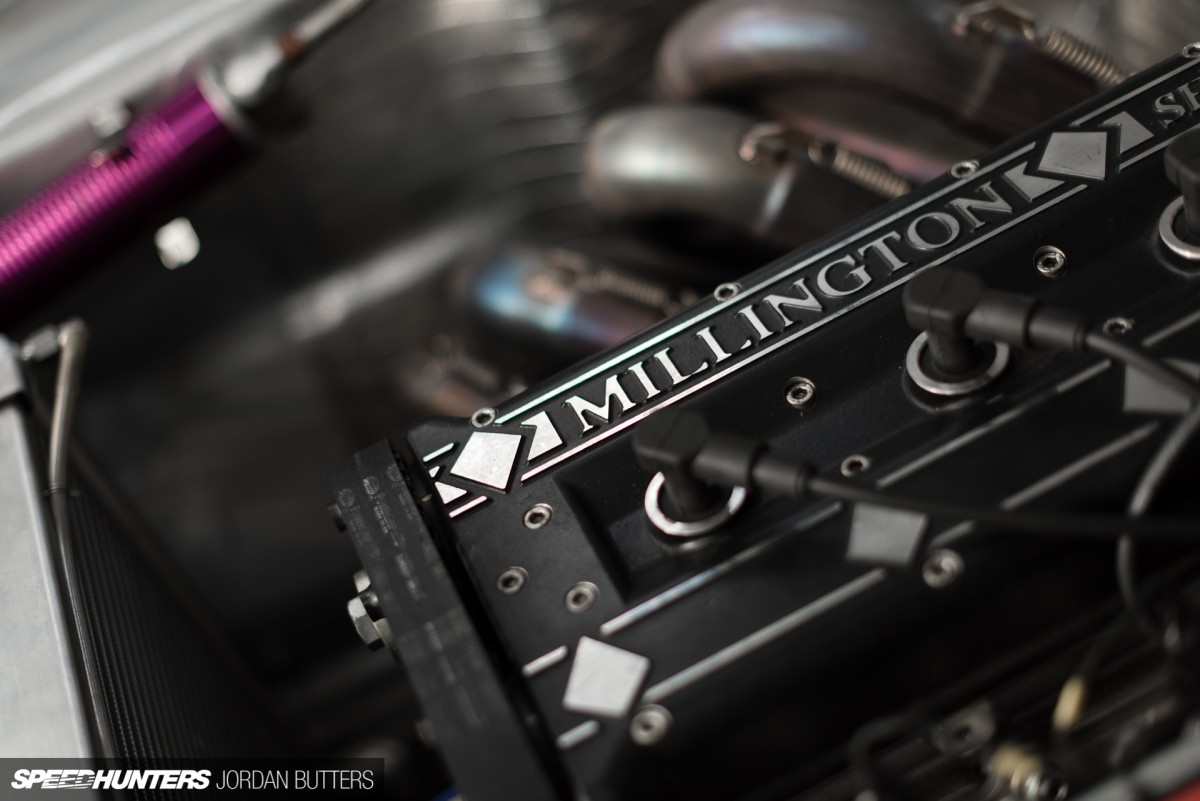 Based on the Ford Cosworth YB turbo engine, the Millington Diamond Series II is an naturally-aspirated all-alloy block and redesigned head. The whole package weighs around 83kg (183lb) – that's seriously light.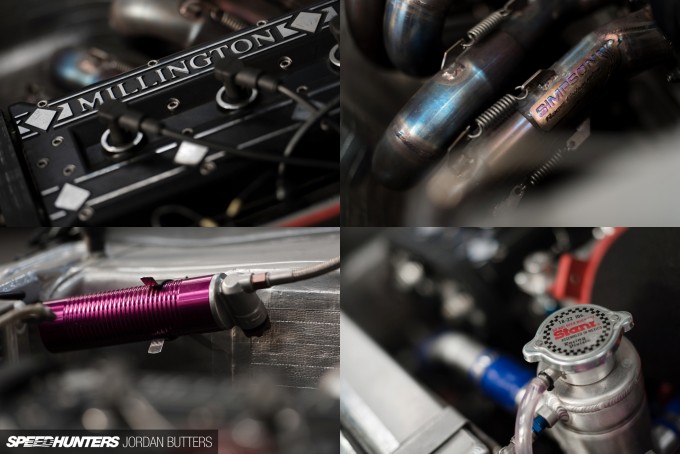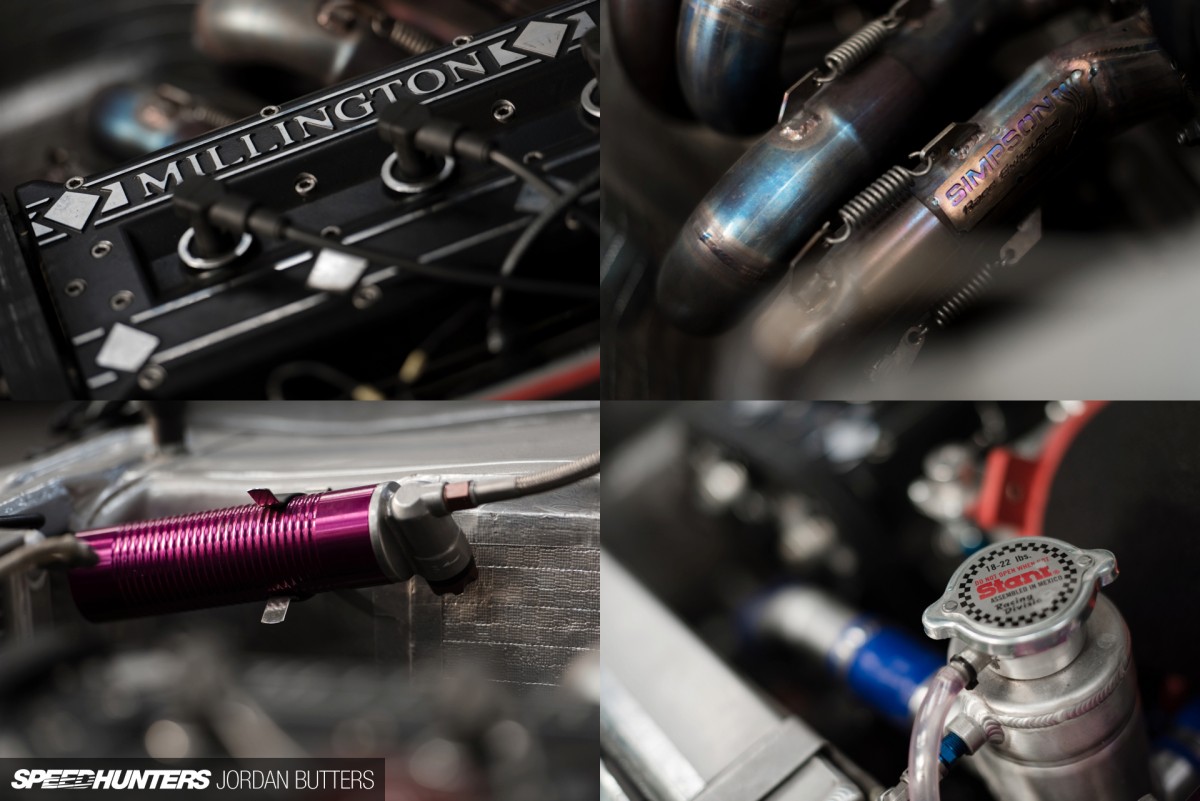 The setup found in the Hoonigan Mk2 outputs a healthy 333hp and 246lb/ft at 7,305rpm before screaming up to its 9,000rpm limit. Want to hear it in action with Ryan Tuerck behind the wheel?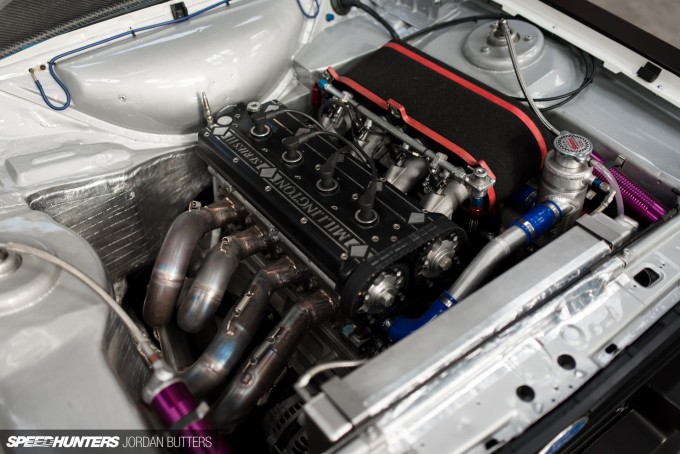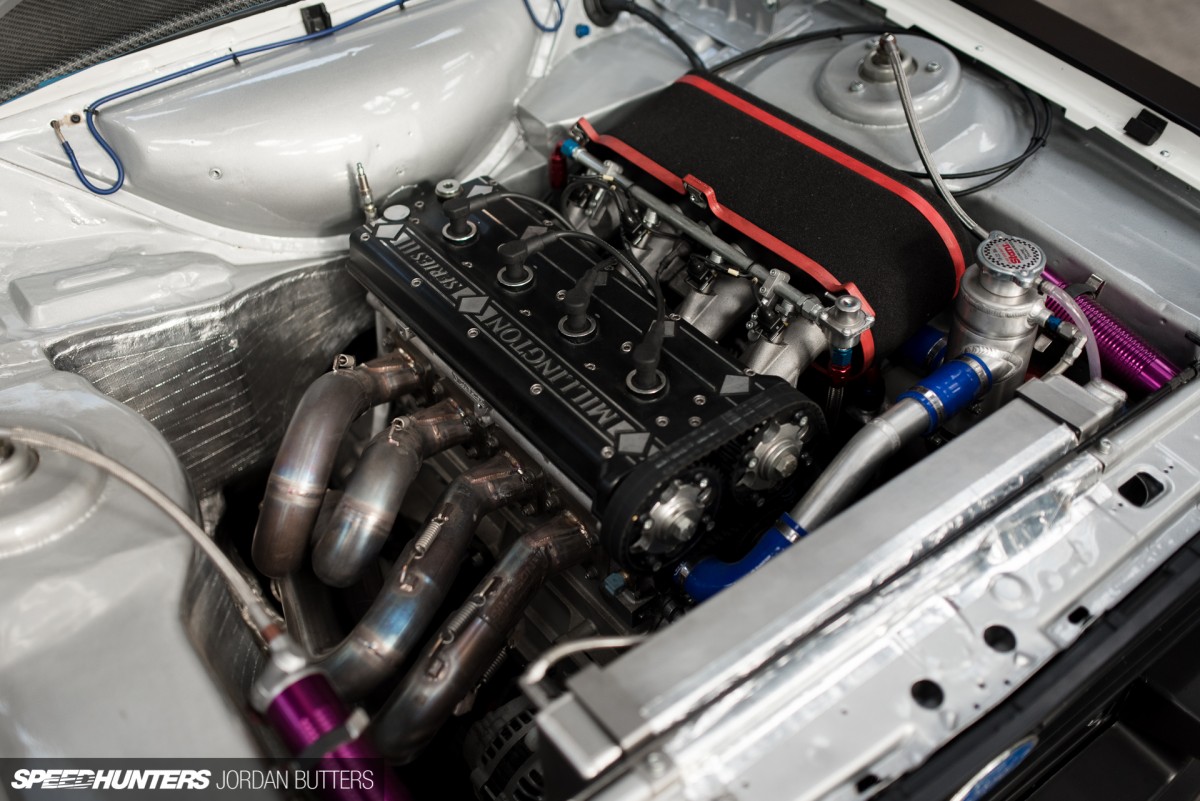 It sounds gorgeous, right? Jenvey throttle bodies inhale through an ITG air filter while management comes in the form of a Cosworth Pectel SQ6 ECU.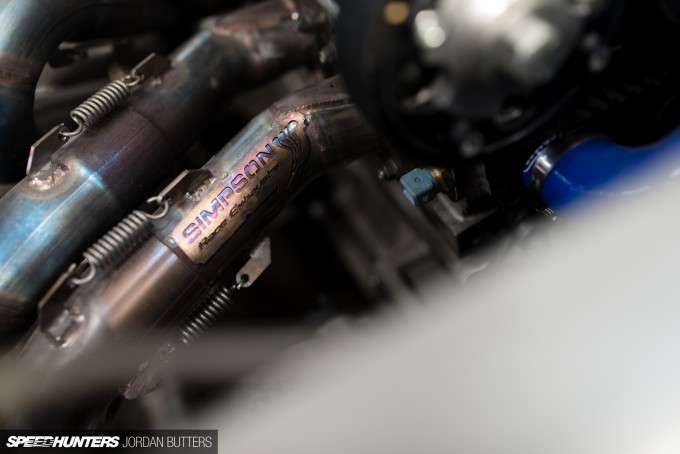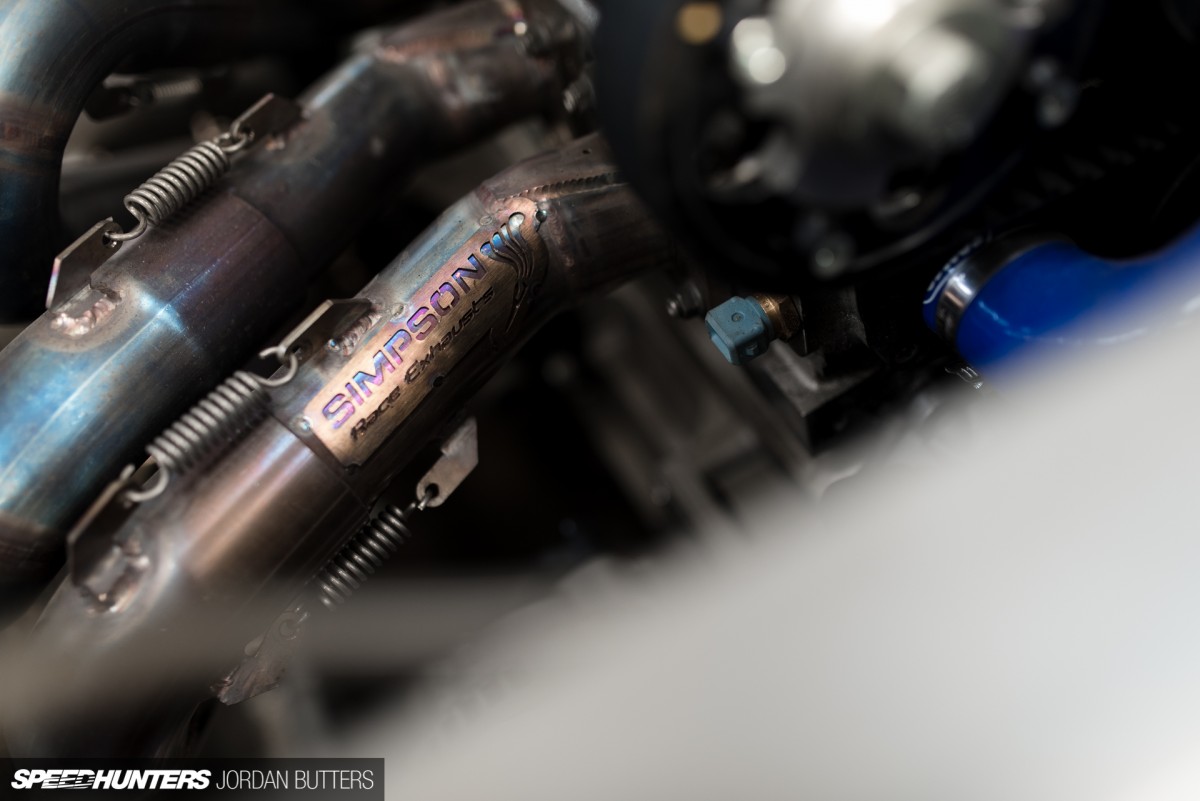 A Simpson Race Exhausts manifold, collector and down-pipe take care of expelling the hot stuff while the drive is transmitted to a Ford Motorsport 9-inch WRC differential via an AP Racing twin-plate high torque clutch and Tractive 6-speed sequential gearbox.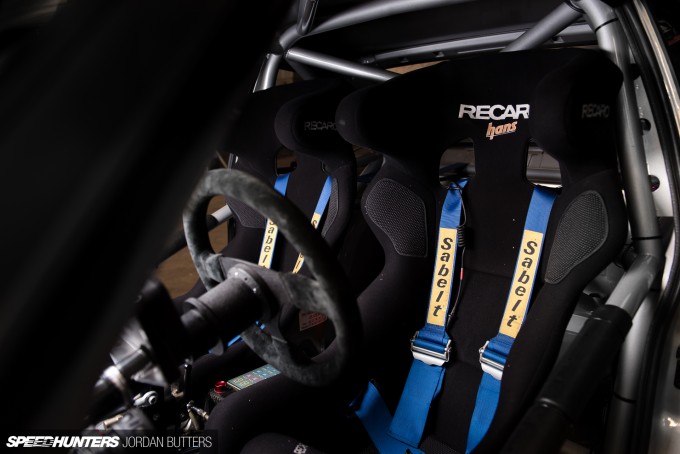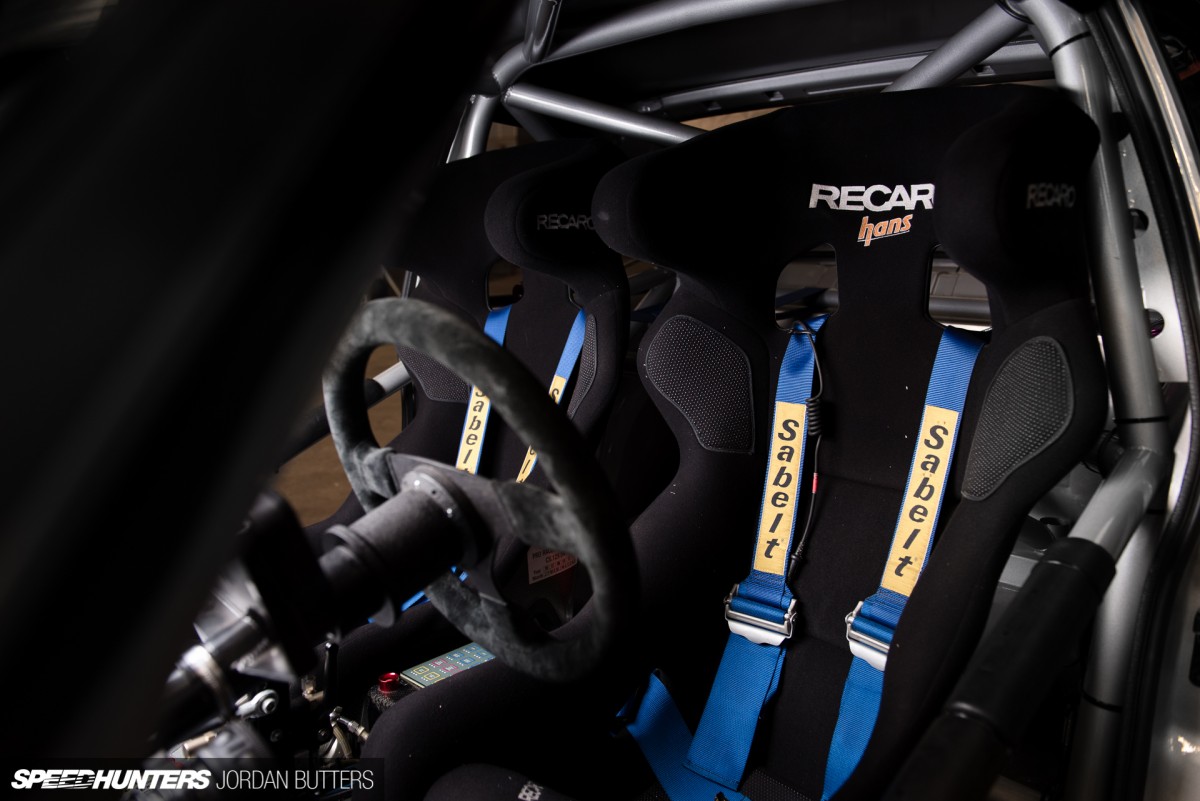 This quality-over-quantity mantra continues on into the cabin. A pair of Recaro SPG carbon-Kevlar seats are surrounded by what can only be described as a tubular work of art. The T45 rollcage was created by another British company, Quick Motorsport, who also carried out the rest of the chassis preparation including the right to left-hand drive conversion.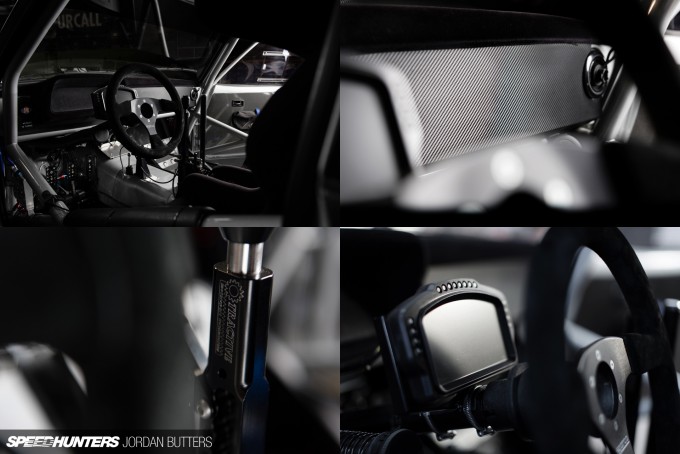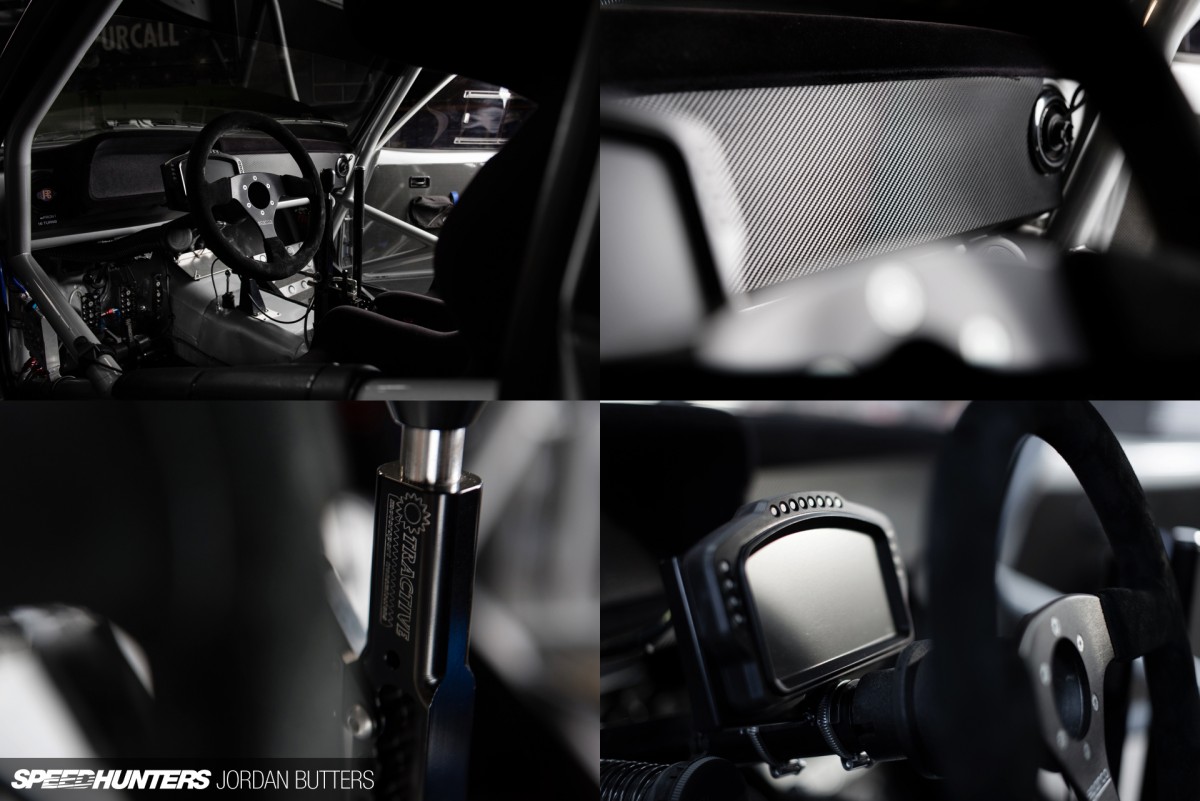 The Escort's original dashboard has long since been replaced by a part-carbon, part-flocked lightweight unit. Peer through the Sparco suede wheel and a Cosworth Pectel intelligent colour displays stares back at you, relaying the vital information.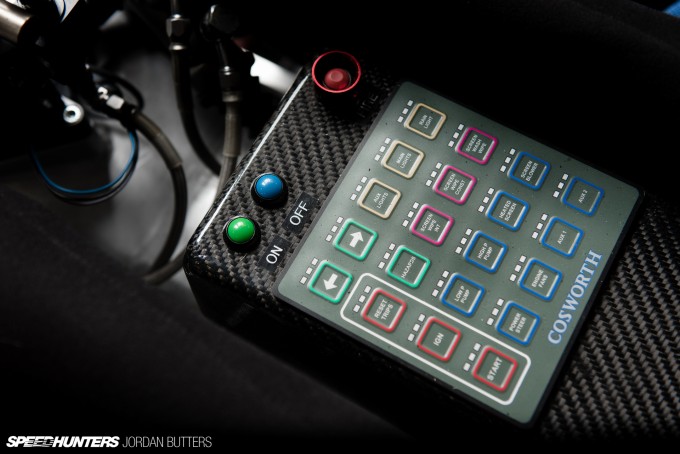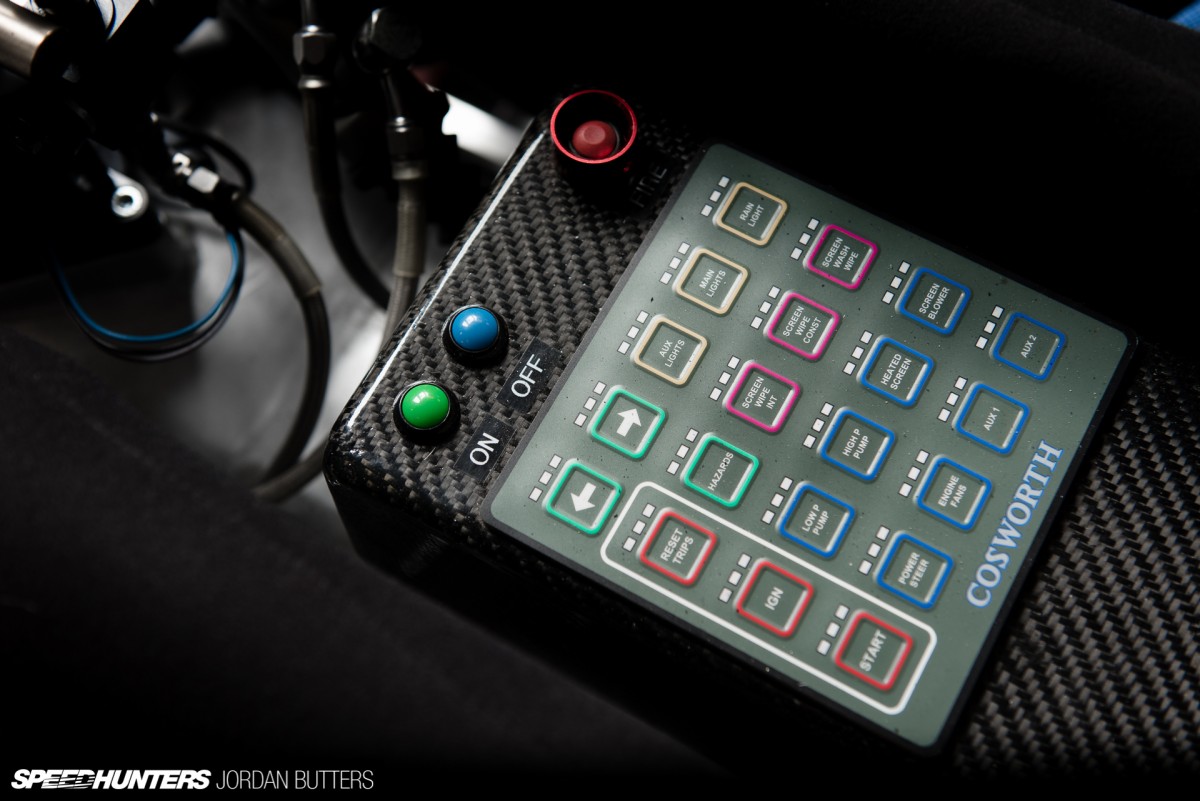 The Escort's switches and buttons have been relocated to a Cosworth Membrane Switch panel between the seats and a Cosworth Intelligent Power System keeps a check on everything mid-flight.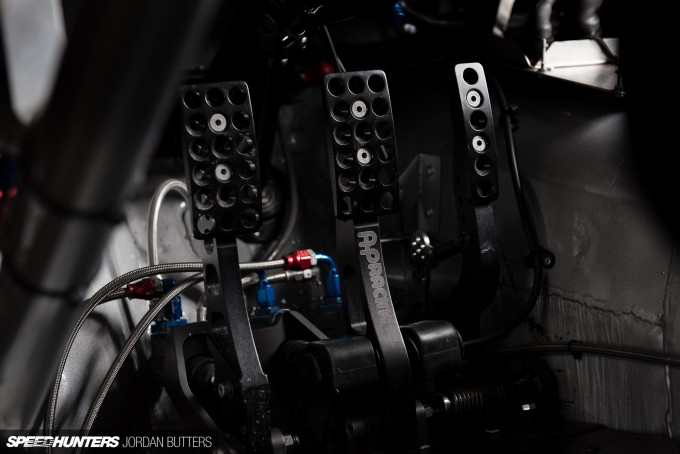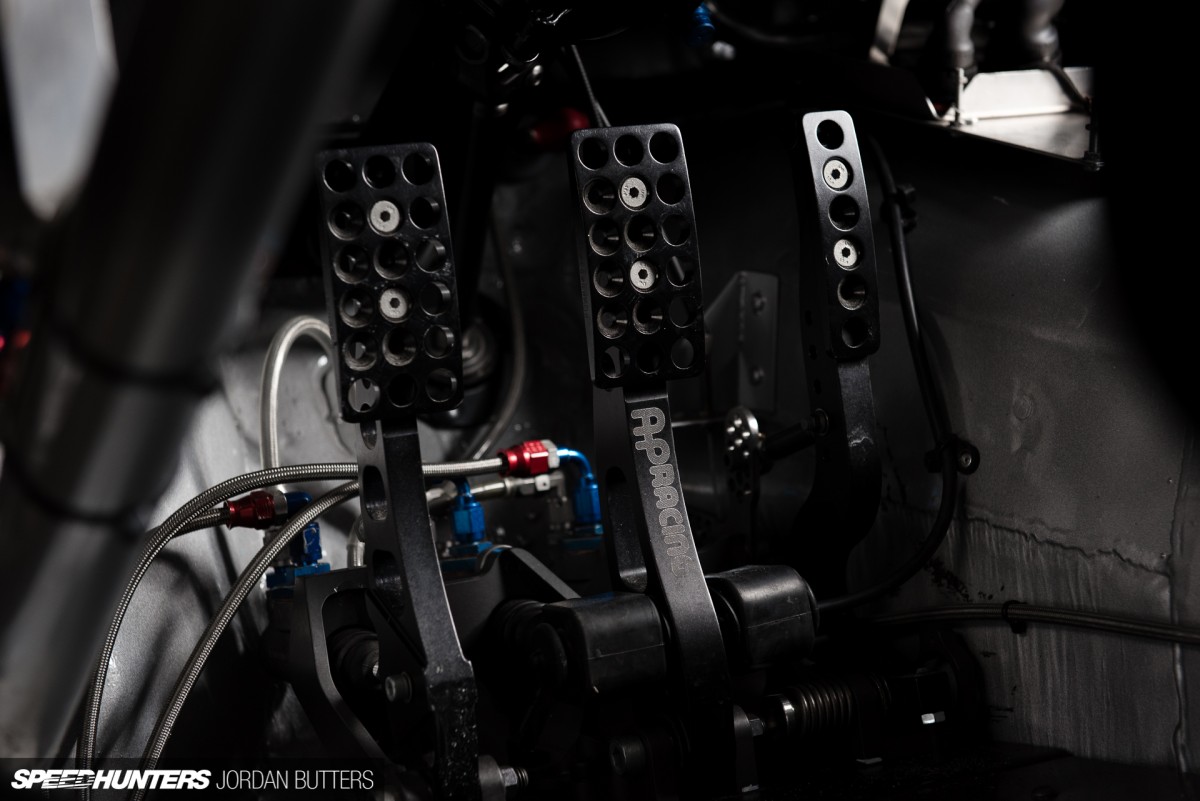 Shifting, stopping and going are taken care of through an AP Racing adjustable pedal box, while the Escort's rear end can be flicked around with a quick tug on the WRC-style upright handbrake.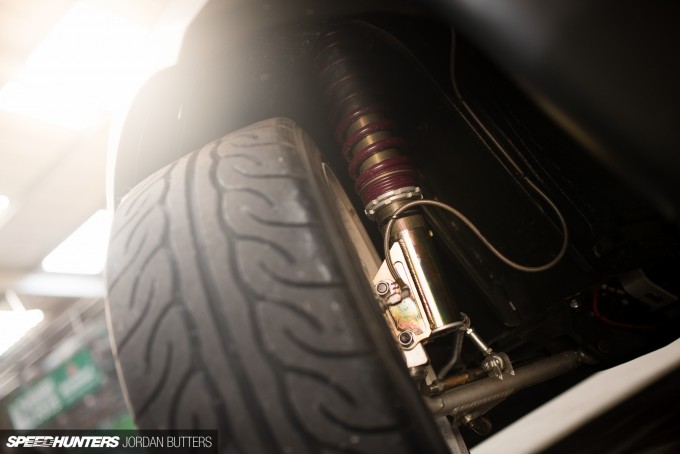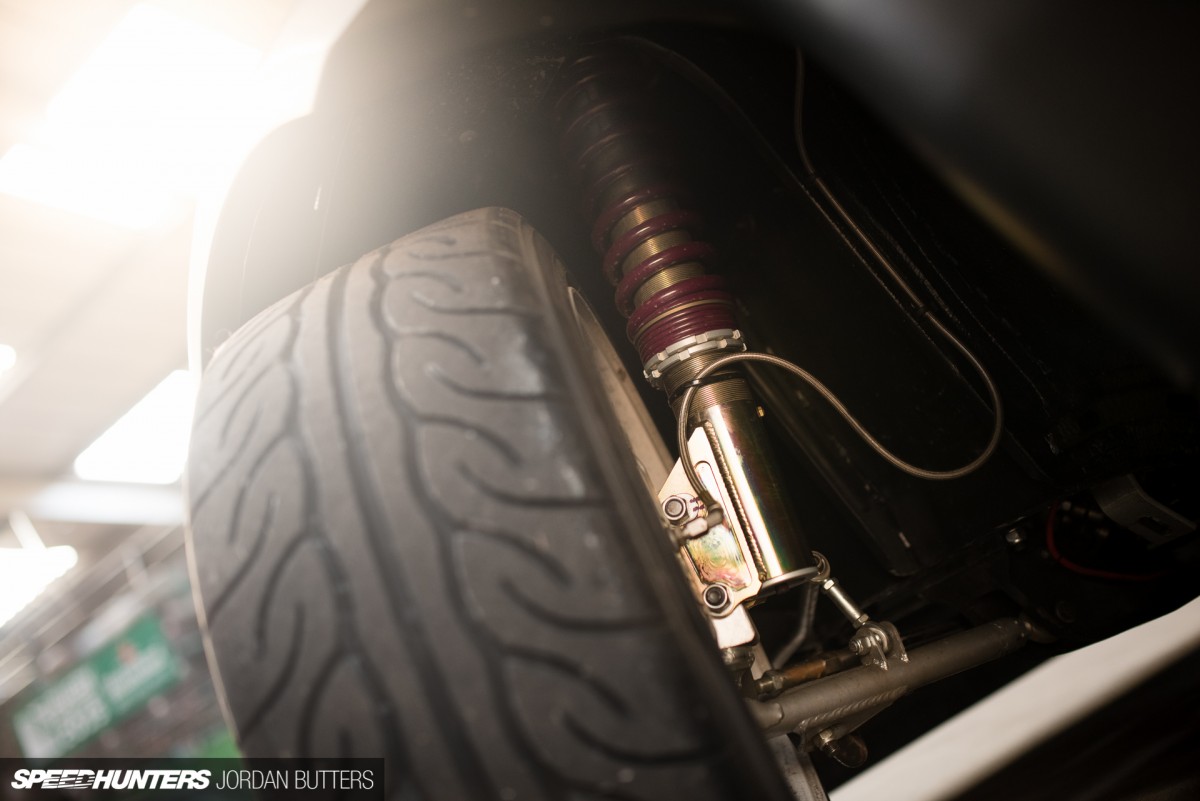 Reiger 3-way adjustable coil-overs with remote reservoirs help keep the Mk2 stable through the turns, and when pirouetting around obstacles on the Gymkhana course. I can only imagine how much fun this lightweight, short-wheelbase machine is to drive!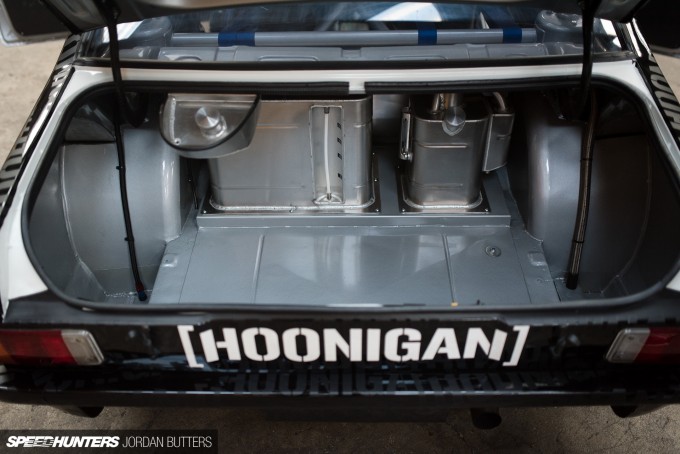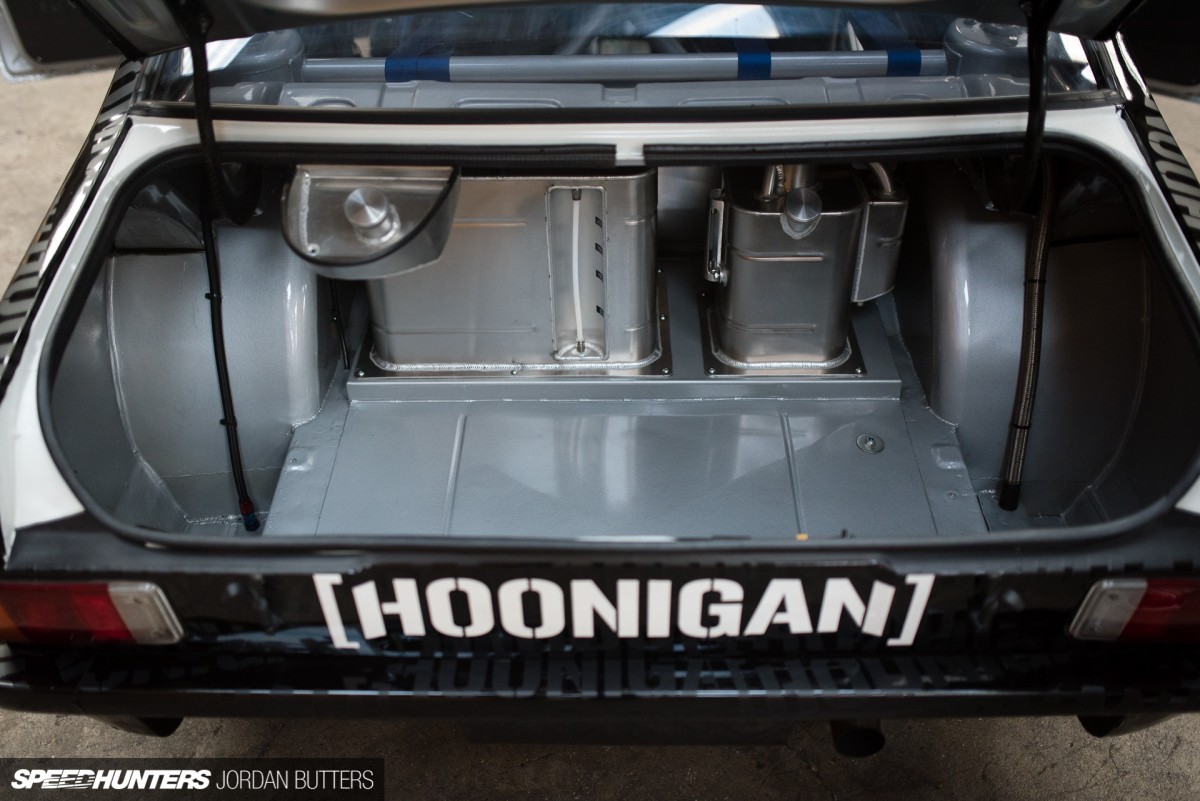 The custom boot floor houses a fabricated alloy 20-litre fuel cell and surge tank – plenty for short-burst Gymkhana runs. There's also an oil surge tank to keep the high-revving naturally-aspirated engine supplied with vital lubricant whilst being flung around.
Stay Far From Timid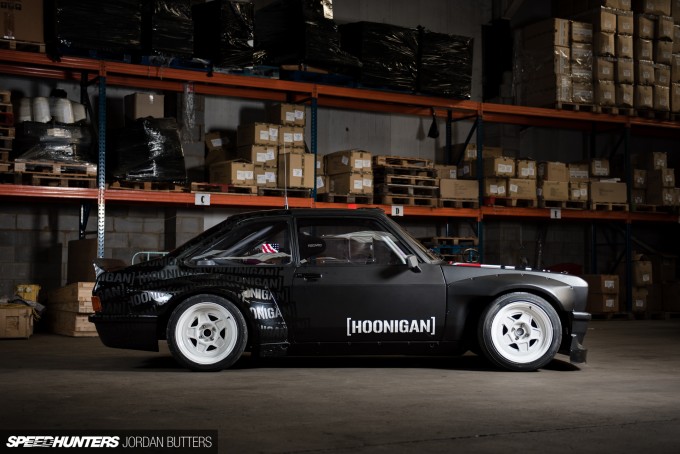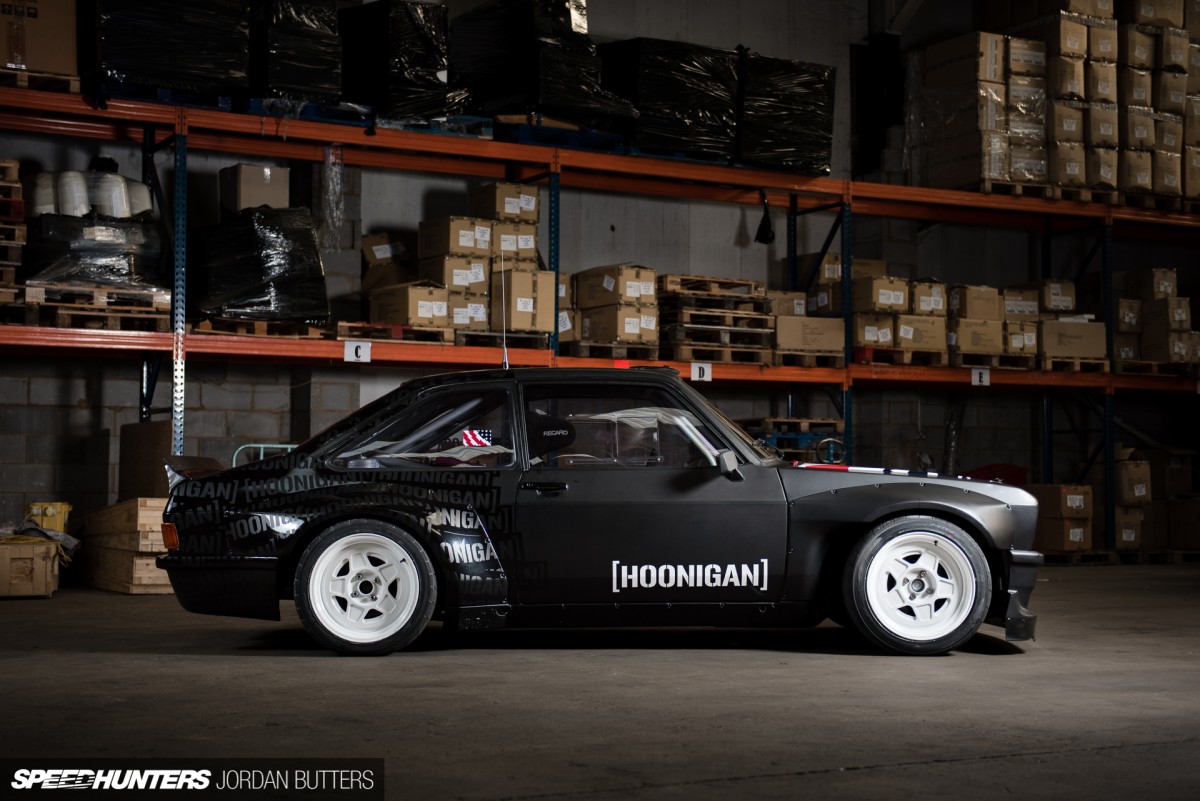 Without a doubt it's the exterior of this little Escort that has the potential to cause the most upset. I say little, but taking into account the extended track, wide Fifteen52 wheels and TRA Kyoto Rocket Bunny kit, this Ford isn't so little any more.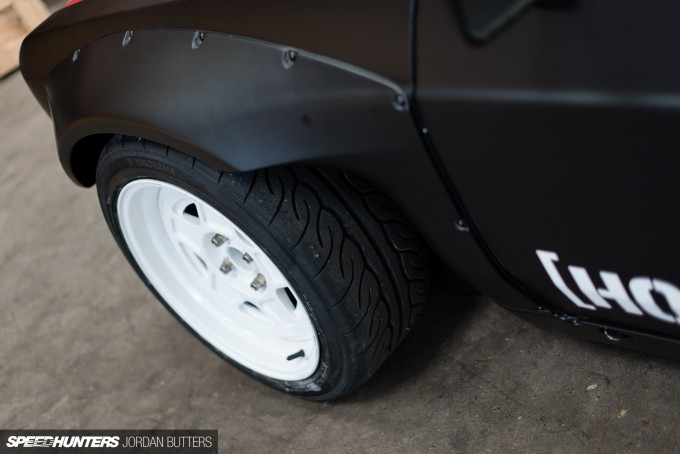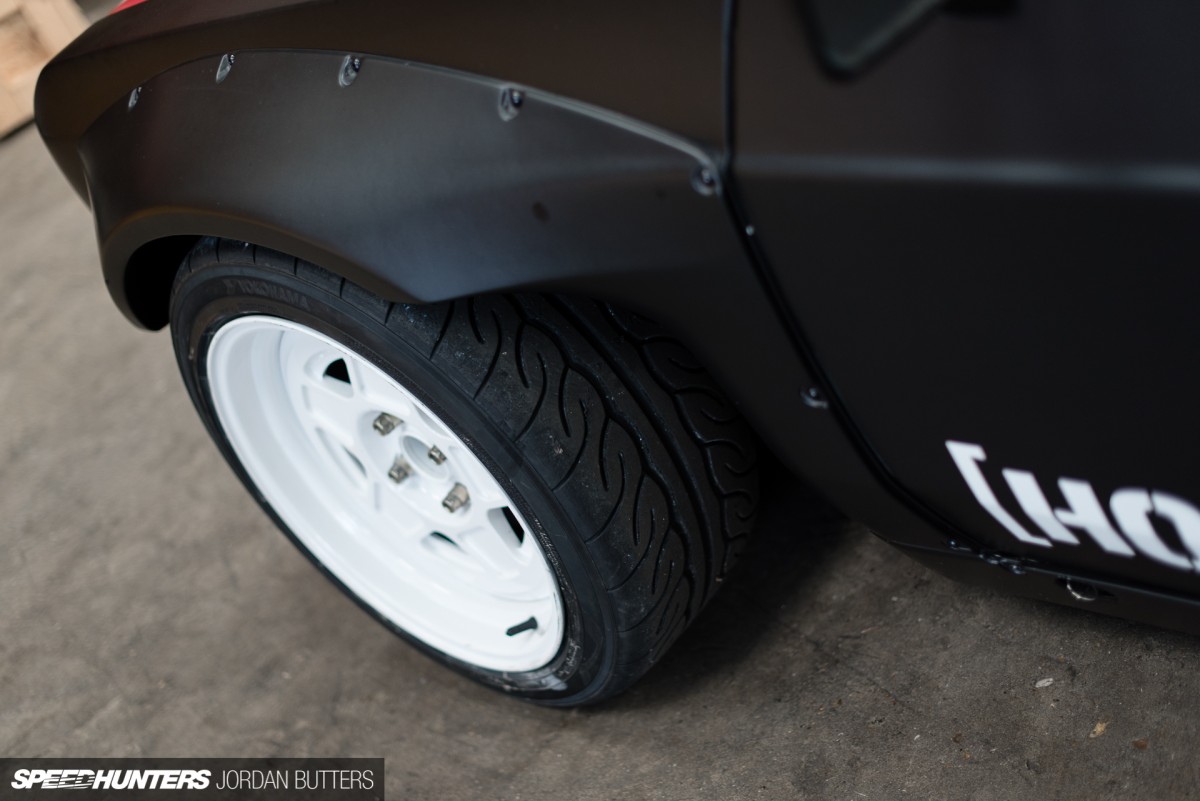 The kit was custom built for Ken by Rocket Bunny founder Kei Miura, taking inspiration from the existing Hoonigan fleet styling, whilst staying true to that instantly-recognisable TRA Kyoto aesthetic.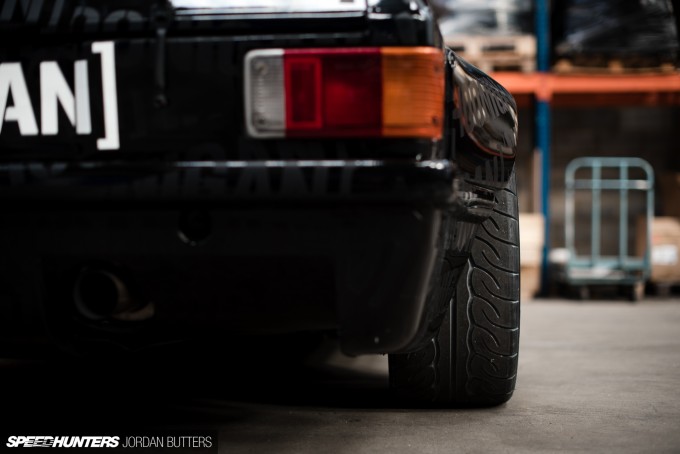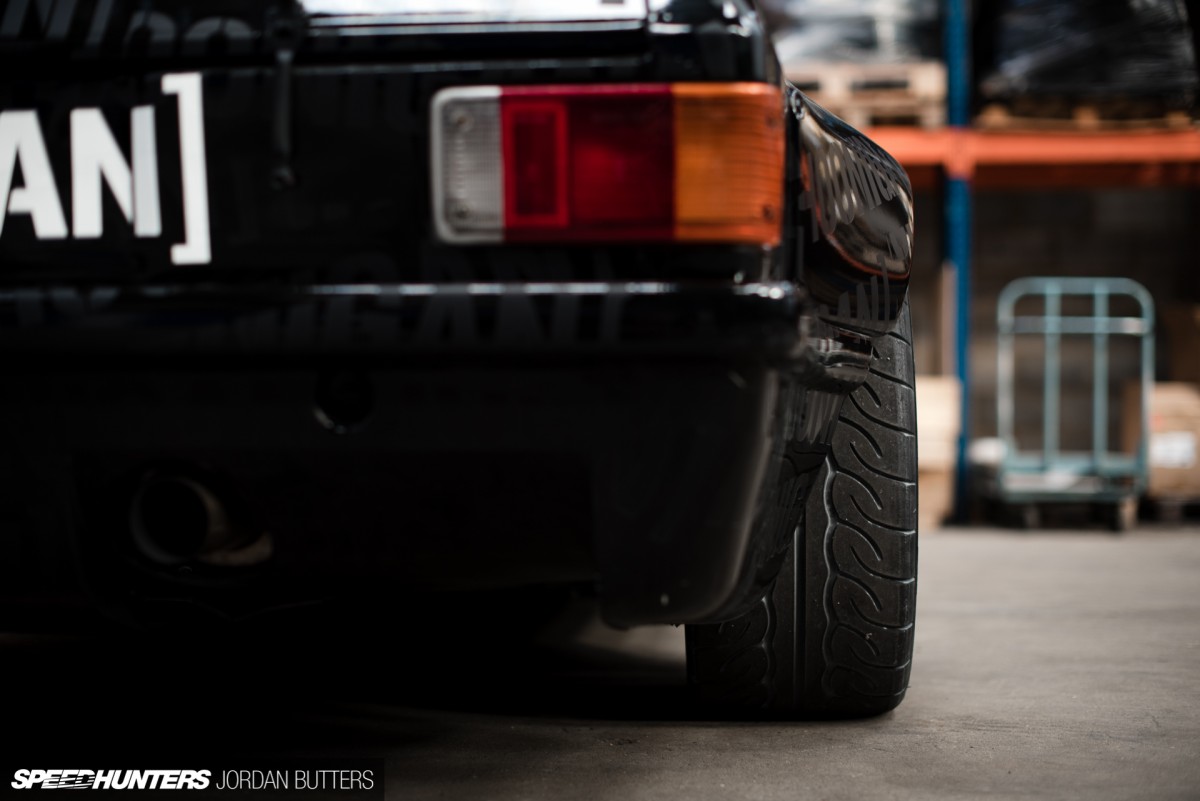 Could this be the widest Mk2 Escort in the world? It's not until you view it directly from the front or rear that you can appreciate how far the wheels poke and just how much wider the Hoonigan machine is.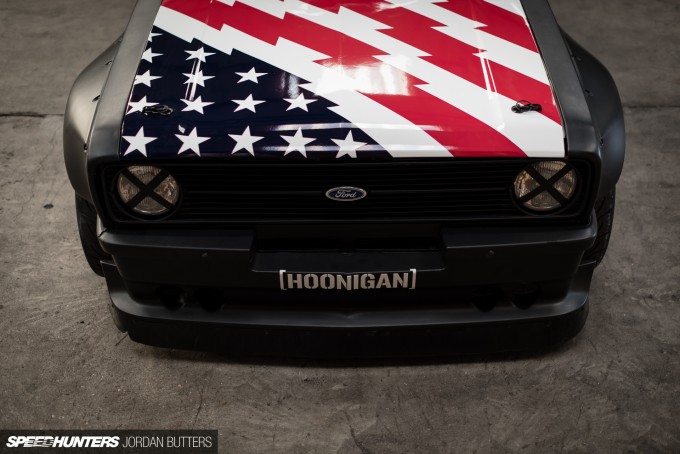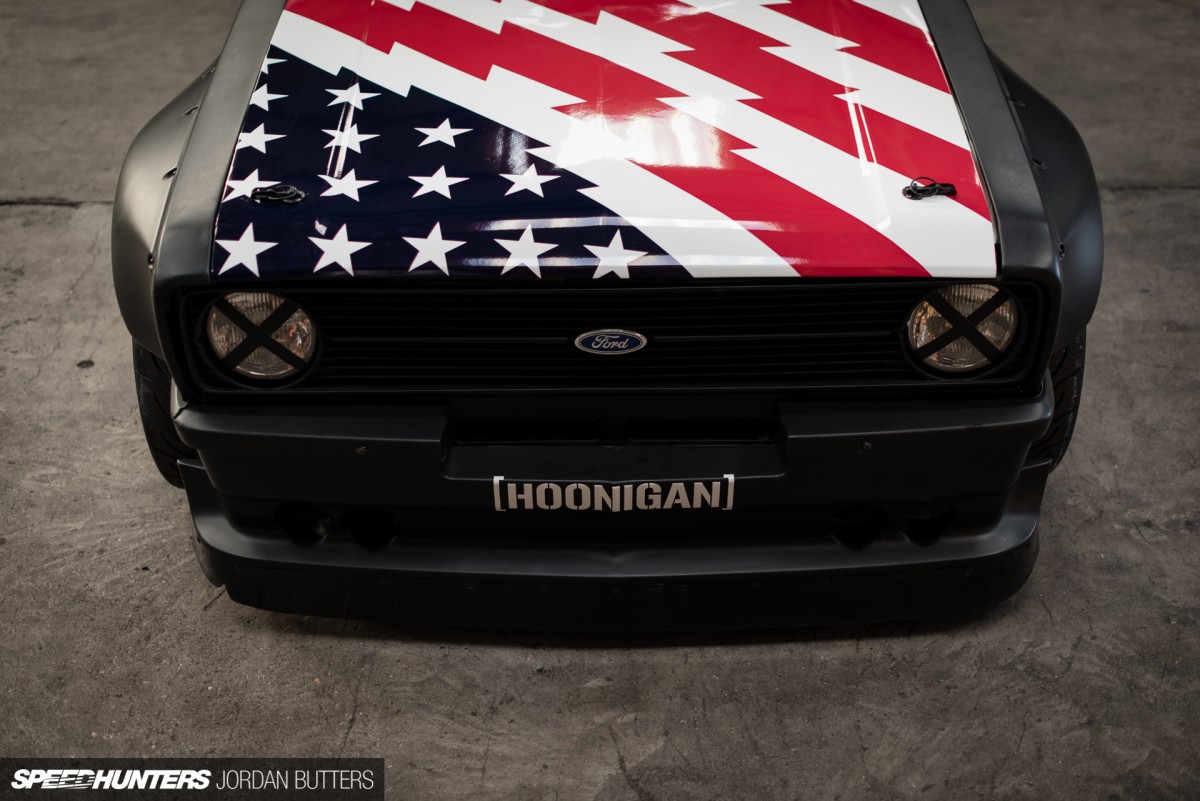 The aggression carries through with the custom Rocket Bunny front bumper, which stays true to the Mk2 original down to a point, before flaring out wildly, leaving the front tyre treads exposed. An imposing front lip does a good job of ensuring that no daylight escapes from under the chassis.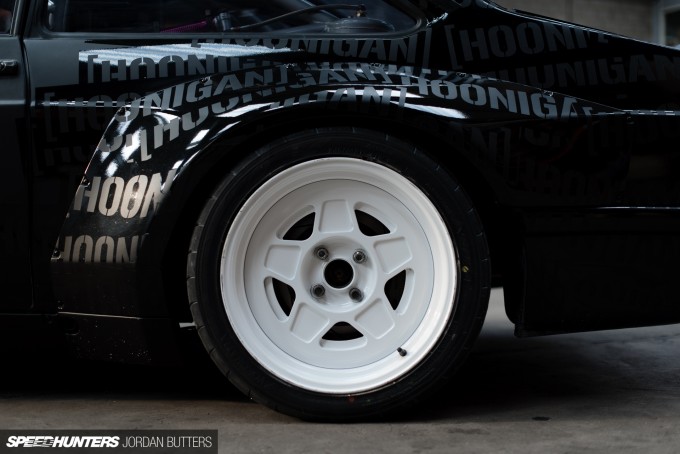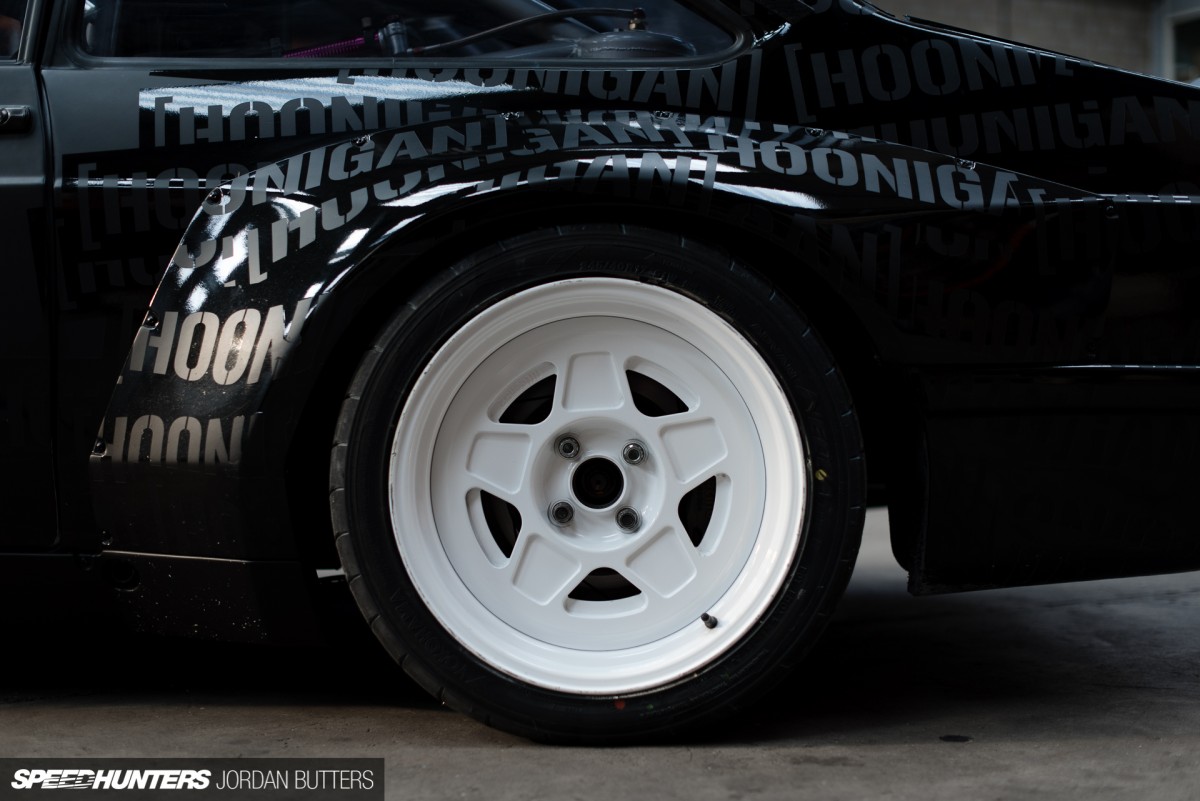 While Mk2s usually wear 13-inch or 15-inch wheels, these fenders needed something a bit more substantial to fill them. Cue a set of custom two-piece 17-inch Fifteen52 Tarmac F40 wheels shod in 235/45R17 and 245/45R17 Advan Neova AD08 R rubber front and rear respectively.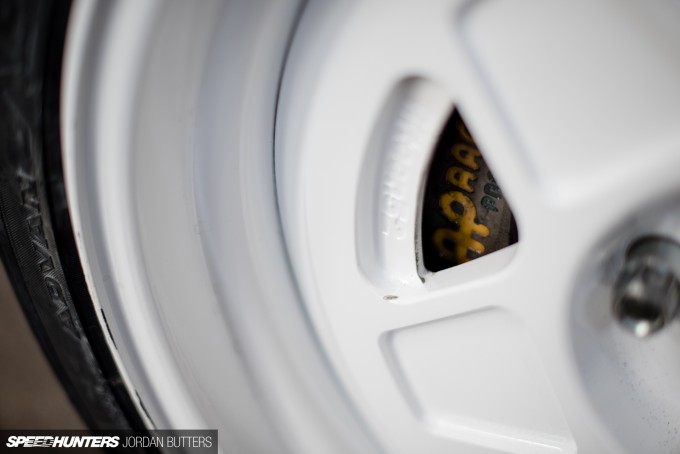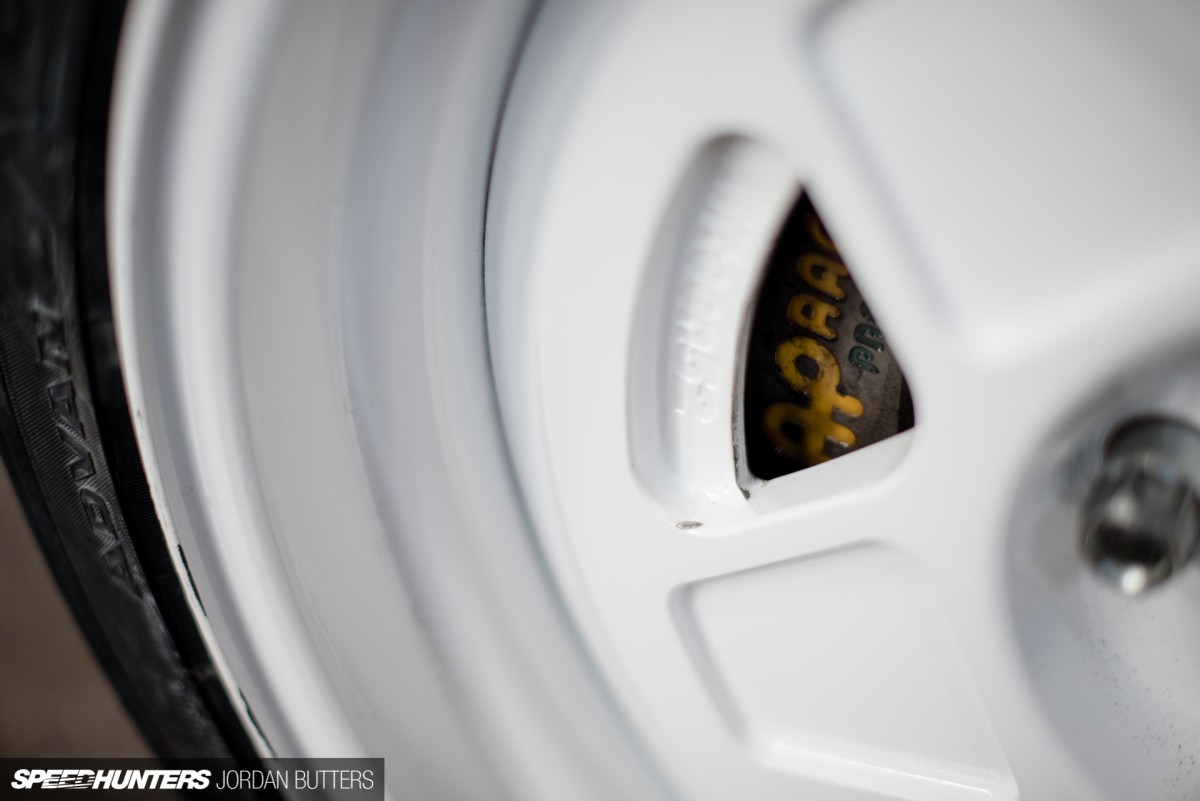 Peek through the spokes at just the right time and you'll catch the briefest glimpse of the monster 315mm AP Racing discs and 4-piston calipers that adorn all four corners.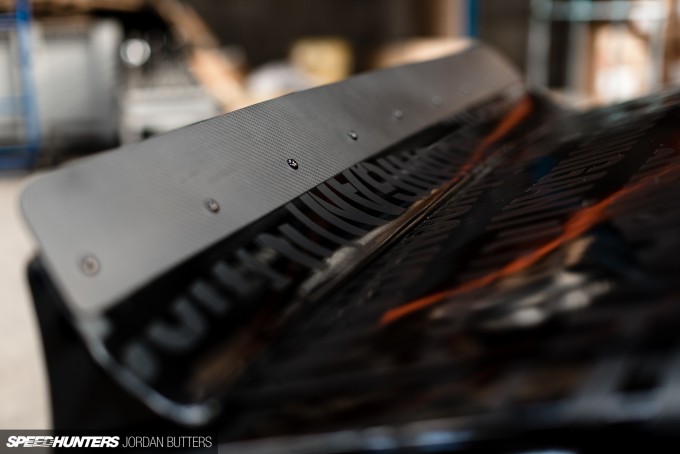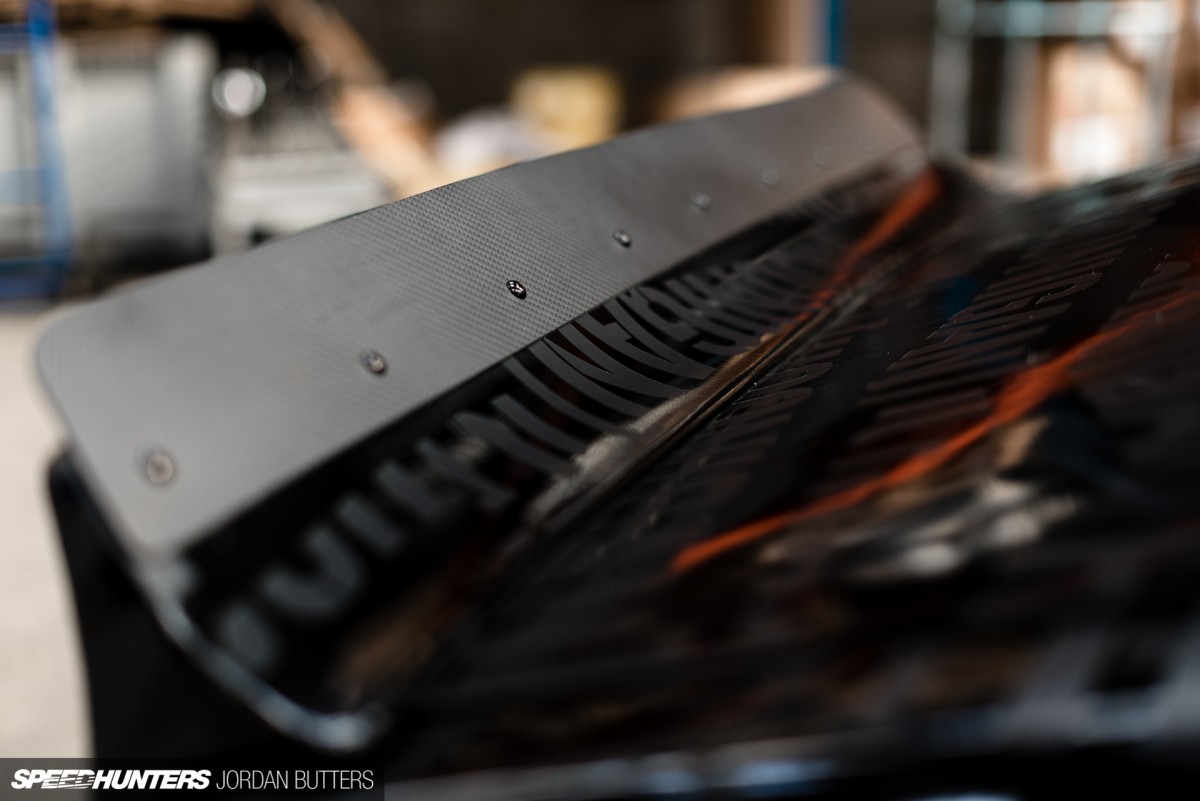 There's yet more carbon goodness on the outside as well; both the bonnet and boot are carbon fibre items, right down to the boot support hinges. The Rocket Bunny ducktail wing has been treated to a carbon lip whilst any existing exterior trims have been replaced with the lightweight weave too. Even the glass hasn't escaped unfettled; a lightweight heated windscreen keeps things clear up front and it's polycarbonate all around elsewhere. A carbon functional roof vent helps keeps things cool inside the cabin.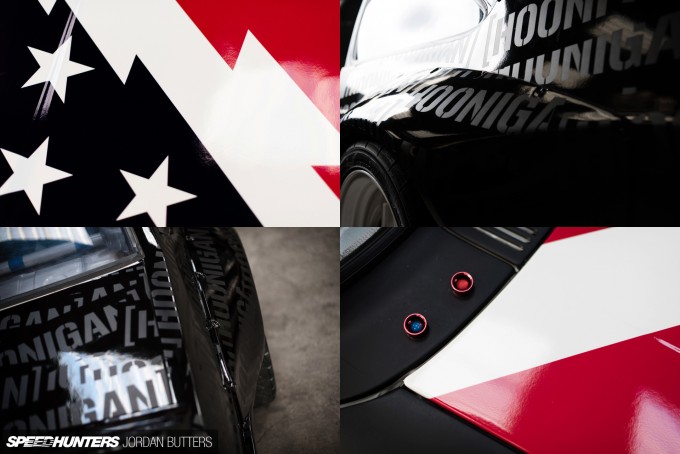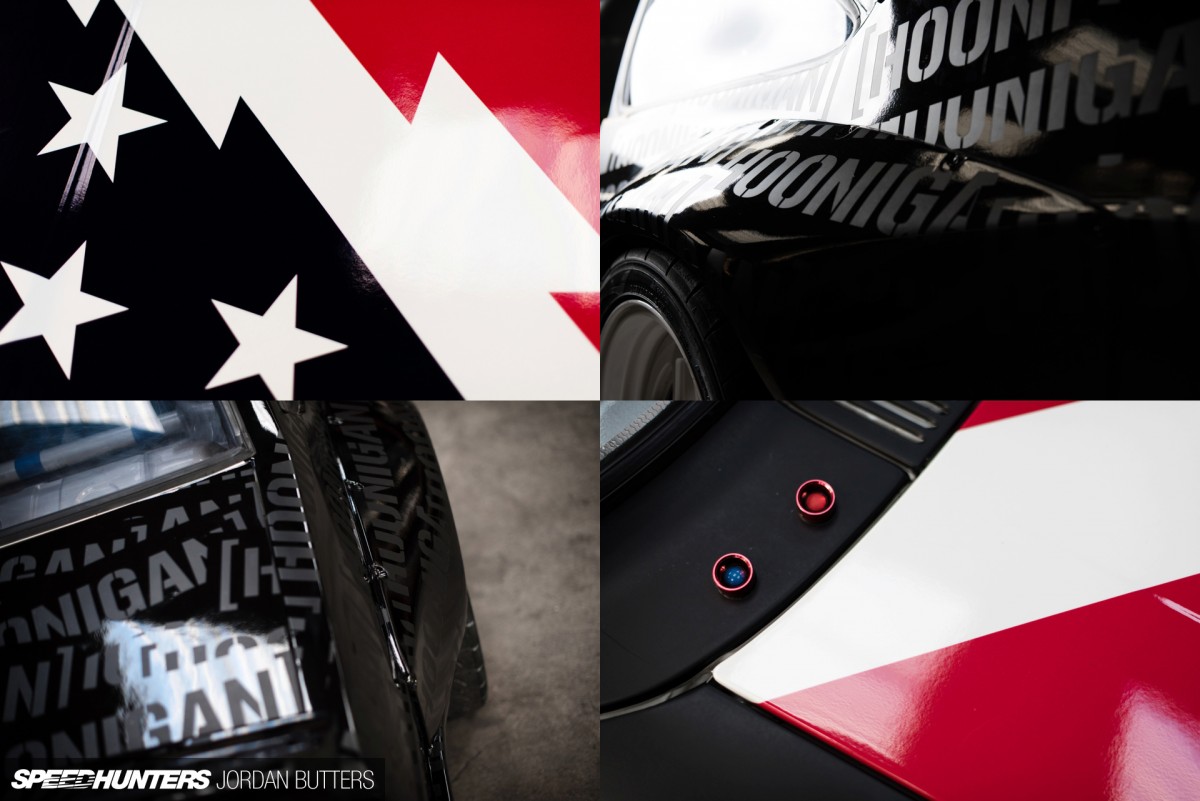 The whole caboodle is finished in a matt black Hoonigan paint job and wrap with the exception of the bonnet, which smacks you right in the retinas with a vibrant Hoonigan stars and stripes design.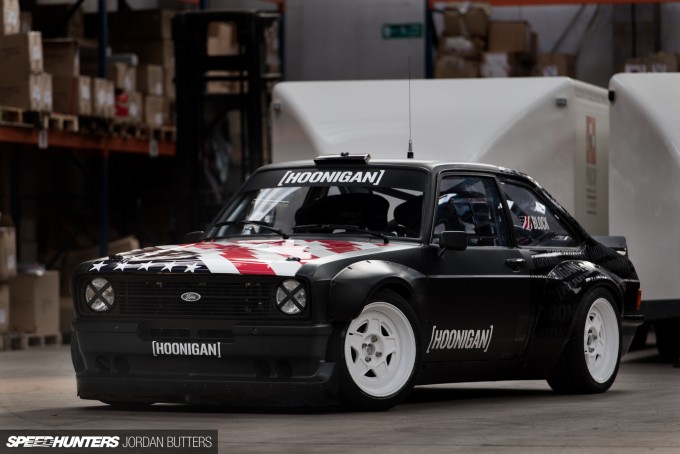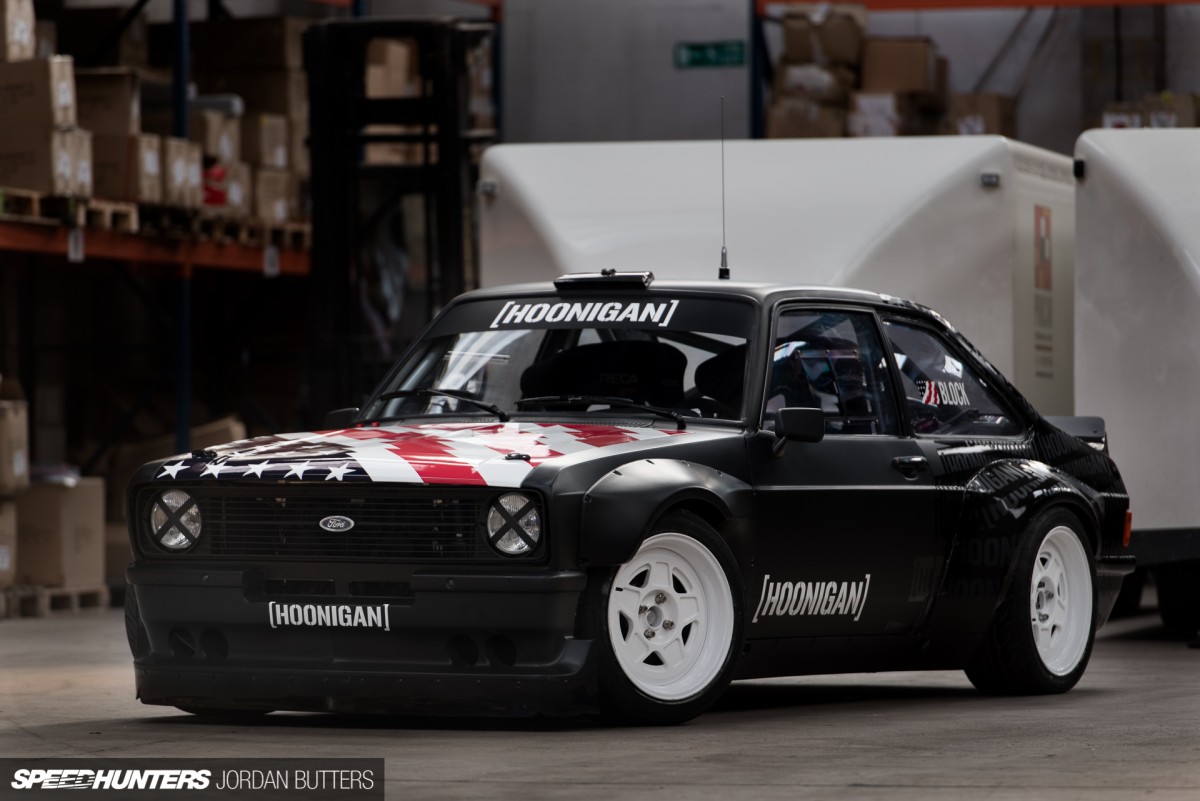 A British car with a British engine, built in Britain, wearing a Japanese bodykit, American wheels and draped in the Star-Spangled Banner? If this isn't a coming together of global automotive influences, then I don't know what is.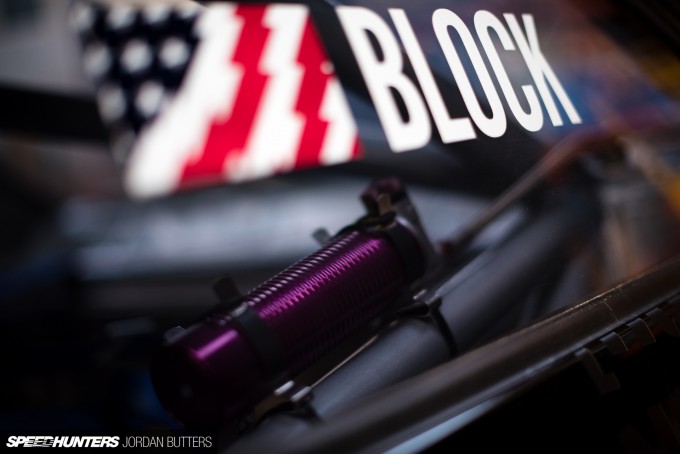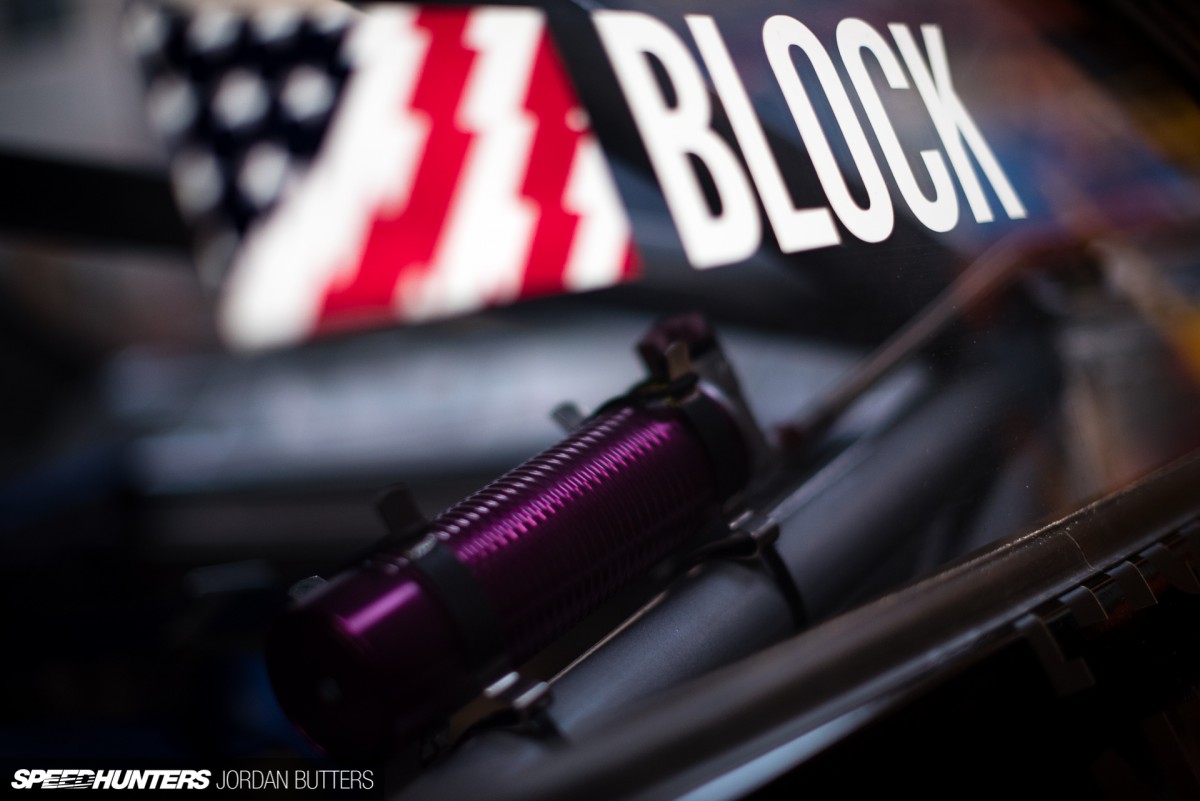 Once again, Mr Block and the Hoonigans have built a car that pushes convention off the edge of a cliff and challenges the concept of automotive purism to the core.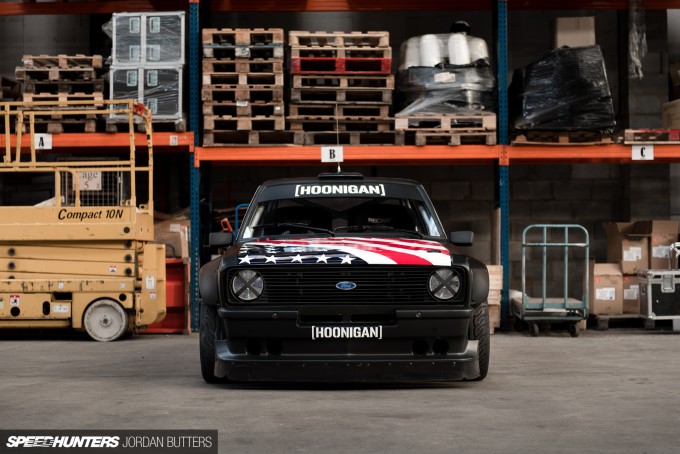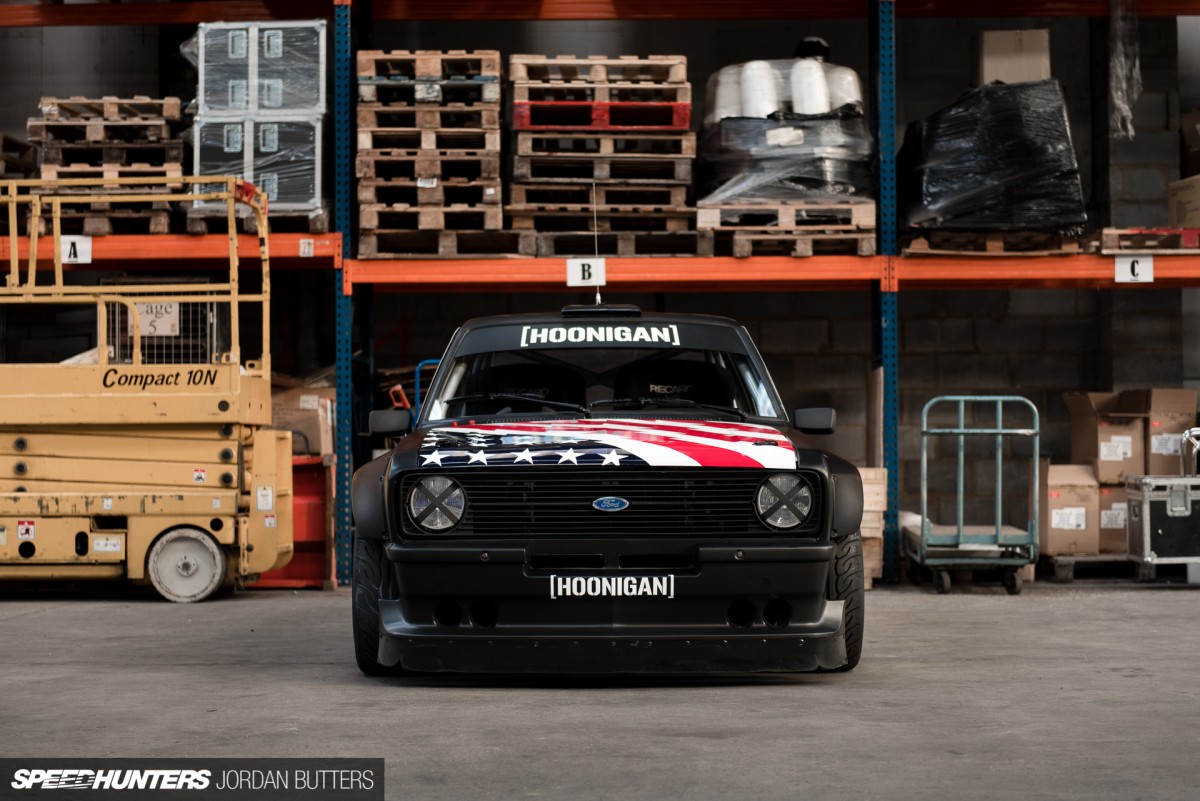 This is a car that gets people talking, and whether you love it or hate it, I can guarantee that you at least feel something towards it. This Escort is not vanilla.
Jordan Butters
Instagram: jordanbutters
jordan@speedhunters.com
Cutting Room Floor