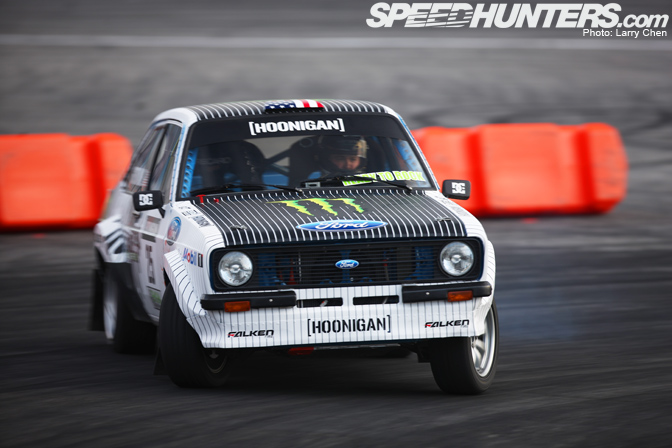 A good portion of the Gymkhana Grid car line up was cars we've already seen. More than 50% of them were Formula D cars, the others from Time Attack and Rally Cross. The standout car was Ken Block's 1978 Ford Escort RS Mark II which was being driven by Vaughn Gittin Jr for the weekend. 
Ken drove a historic spec Escort Mark II at a Colin McRae stage, in 2008, and instantly fell in love with it. So in February 2009, he got one.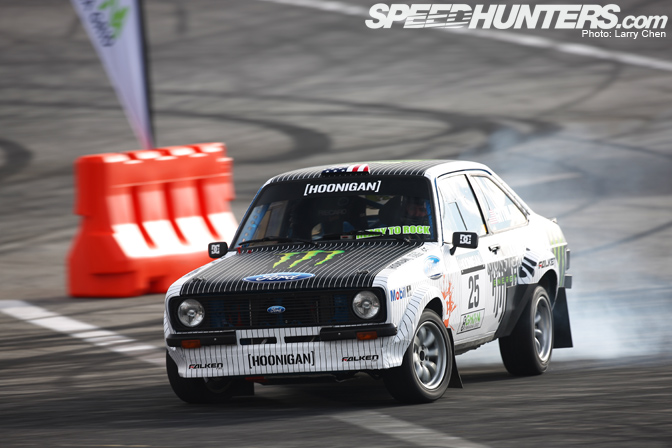 The car was converted from RHD to LHD and spec'd up to Ken's wishing before it was shipped to America from the UK.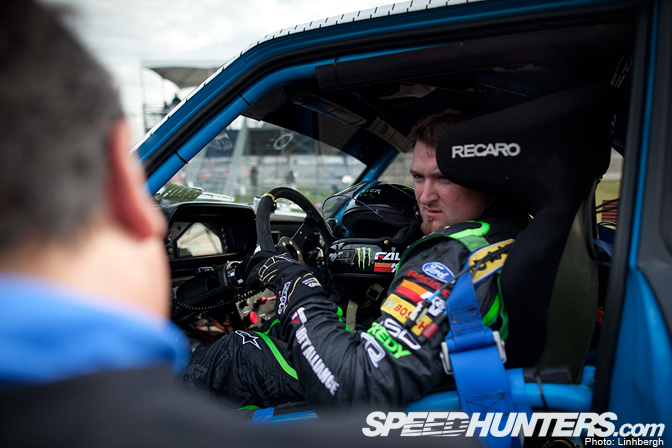 Ken lent the car to Vaughn for the Gymkhana weekend. This lightweight underpowered car was a big change from the much bigger and heavier Fords we see Vaughn Gittin Jr driving around most of the time….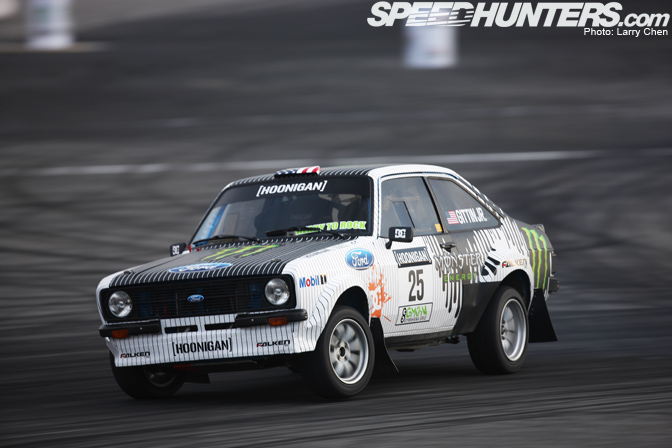 Vaughn's weekend was cut short by two blown Proflex shocks and some gear box issues. Those factors lead for Vaughn to, ironically, be defeated by a Mustang driven by fellow Formula D driver, Tony Brakohiapa, in the first round of eliminations.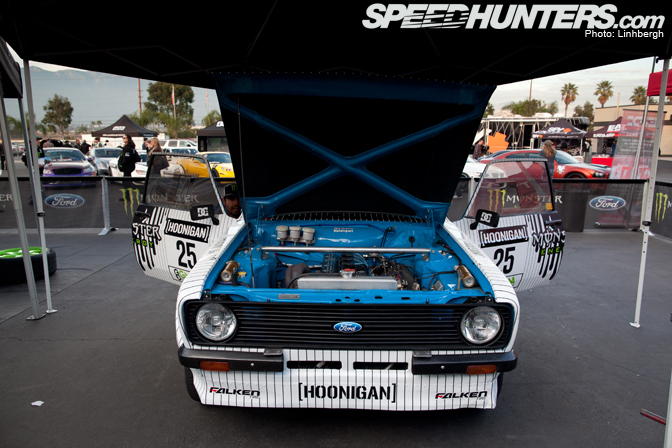 But let's get back to talking about the car.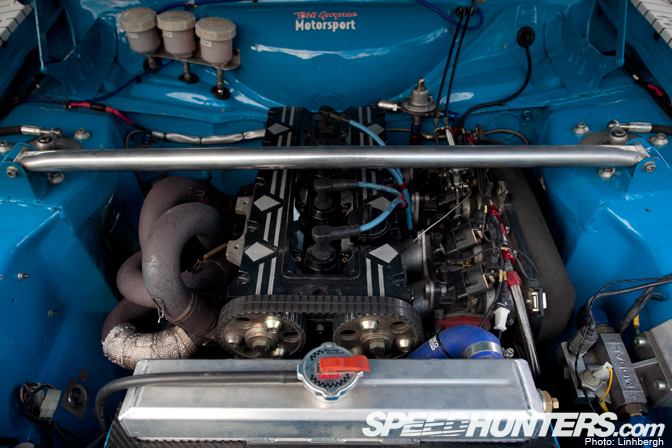 This particular Mark II's beating heart is a Millington 2.4L engine…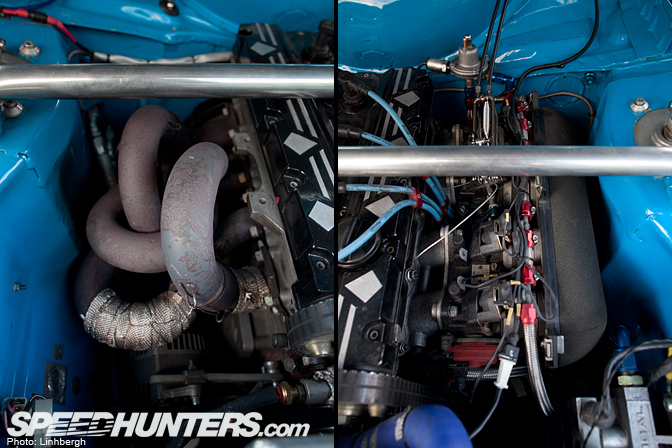 ….with individual throttle-bodies pushing out approximately 275 horsepower.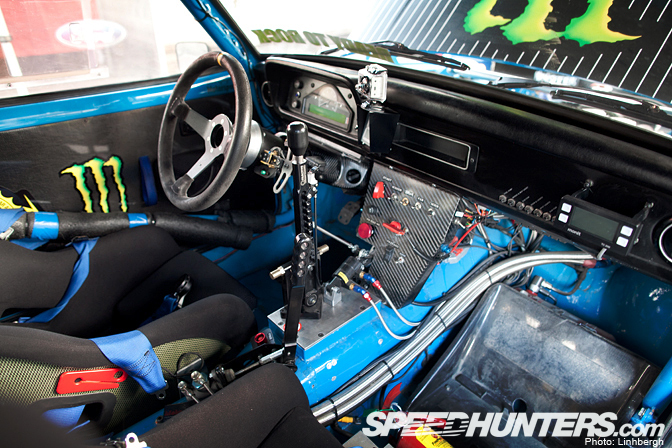 The out side of the car might have looked like an old Escort, but the interior time warped from the future. There's no H pattern gearbox here but a six speed paddle shifted mechanical/sequential gearbox.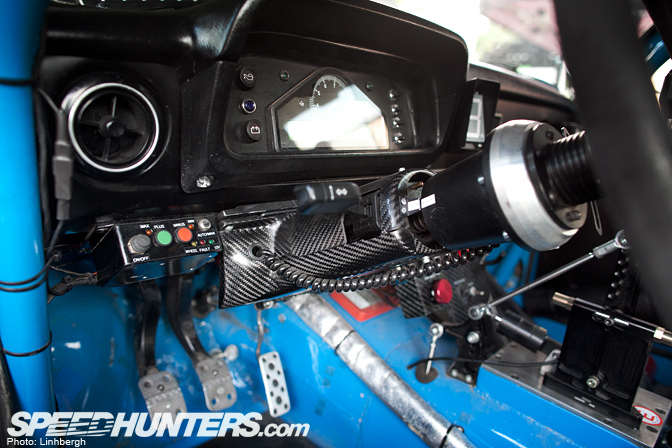 The spaceship-ness doesn't stop at just the modern gearbox. The steering column cover has been upgraded from its original plastic to carbon fiber. Other than for looks, I have no idea why this piece needed its carbon upgrade….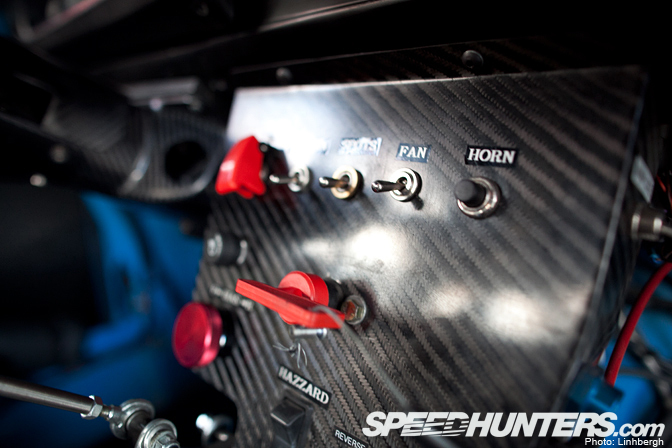 More carbon goodness on the car's ignition panel.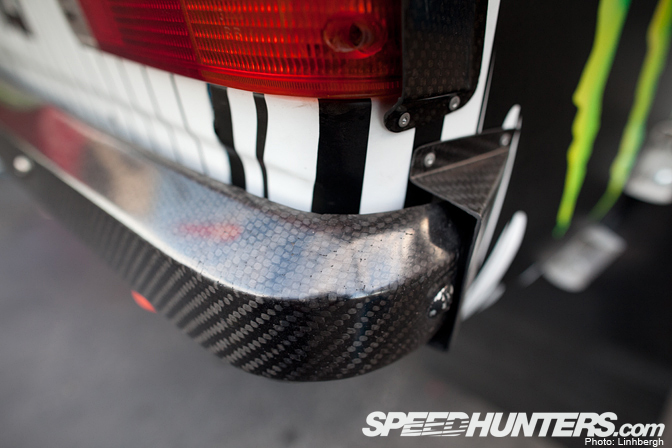 Even the rear crash bumper is carbon fiber!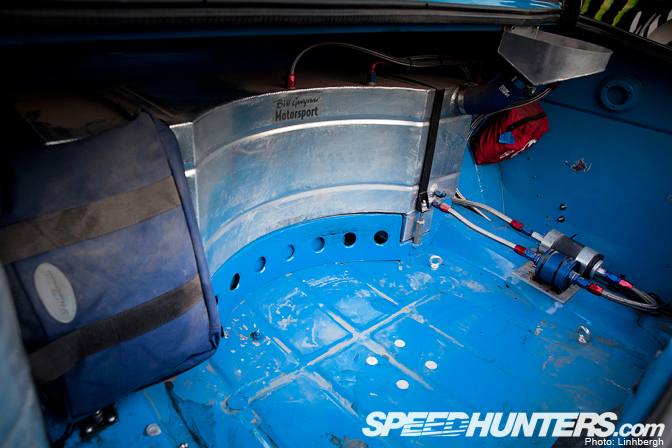 The trunks on these cars aren't the biggest, so when you have to fit a fuel cell and spare tires into it, a compromise of some sort must happen. The curved in fuel cell is genius.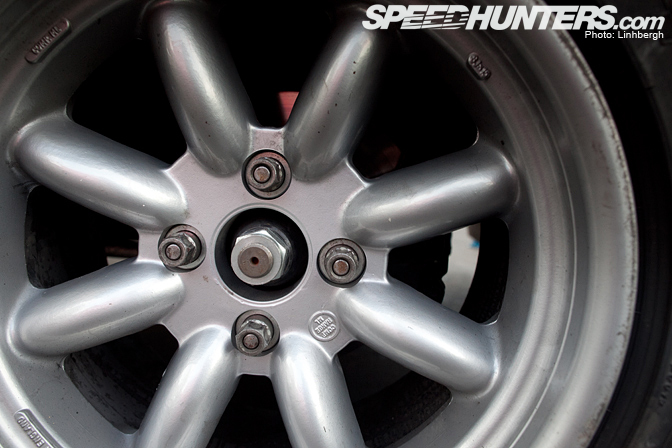 In typical Mark II Escort fashion, it's shoe of choice are a set of Minilite wheels.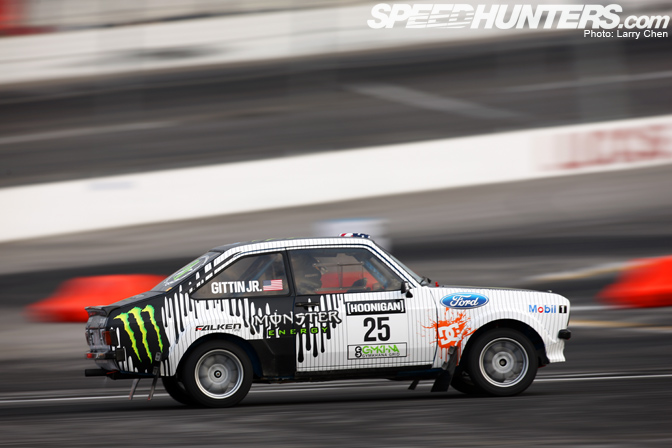 It takes some getting used to seeing a classic car like this with livery designed in 2010.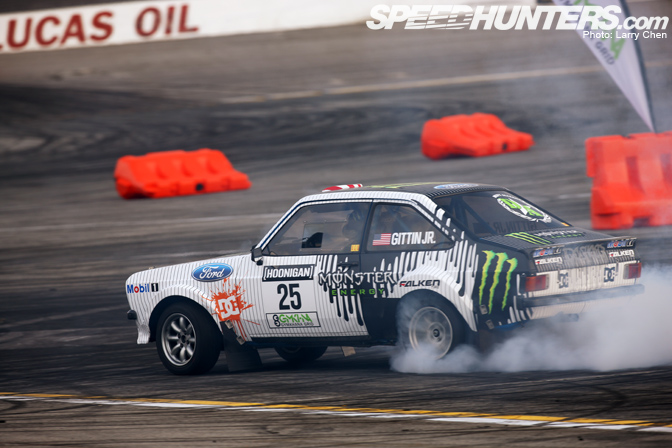 Watching these cars light up some tires never gets old.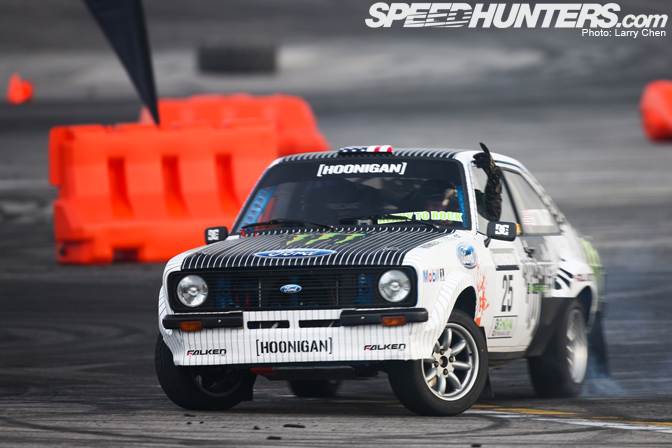 Though Vaughn's weekend was cut short by mechanical problems, it was great to see older cars, like this Escort, compete in modern competitions with modern components installed. This is a trend I'd love to see even more at Formula D. Really, who wouldn't love to see a Mark II Escort attacking the Irwindale banking at 90+ MPH?
I'd have zero complaints there.
-Linhbergh