I think I've lost count of how many engines I've seen dropped into Nissan's S15 Silvia chassis. There's nothing wrong with a well-tuned SR20DET of course, but you know how it is; people like to experiment, have a bit of fun in the process and try out what others haven't.
The S15 is a tough one though, as it's a popular base car for both drift and grip, and we've all seen the various ways people have tuned them. RBs, 1JZs and 2JZs, 3Ss, LSs, Nissan V8 swaps – they've all been done. So what else could someone do to keep things fresh? Well, how about a twin-turbo Toyota 1UZ-FE? That's exactly what Ryosuke Horiai did with the help of Garage Miniz up in Hokkaido.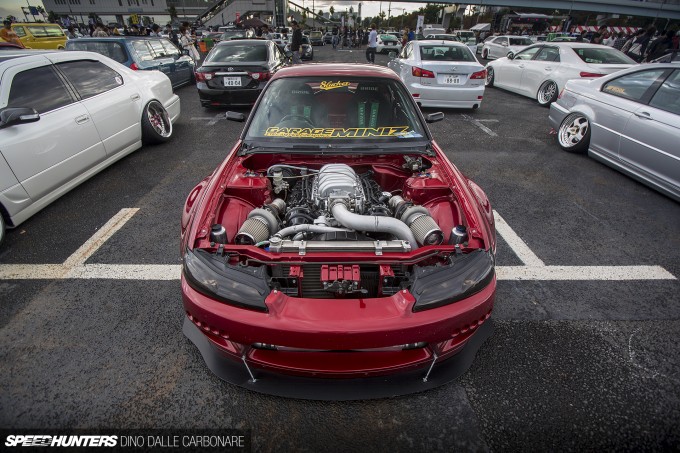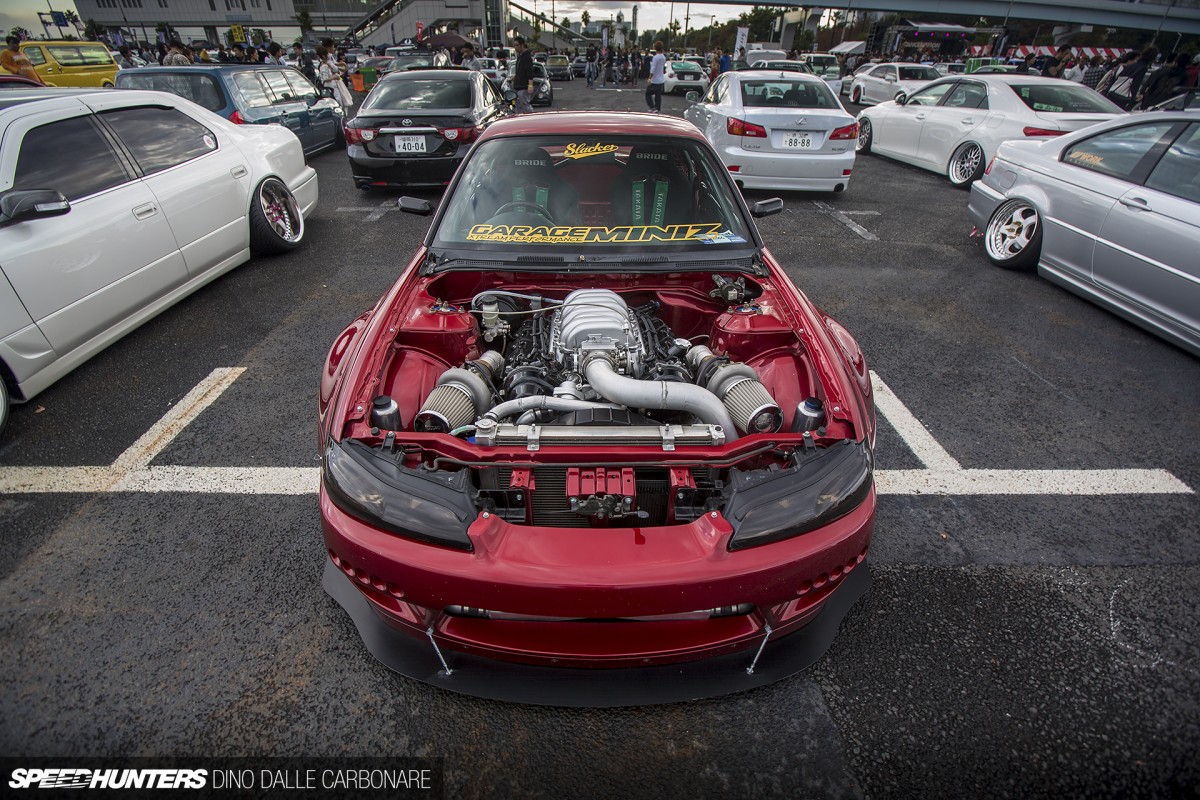 And yes you read that right, Ryosuke shipped his S15 from the northern most island of Japan, all the way down to Tokyo just so he could display it at the recent StanceNation event held in Tokyo. And it's a good thing he did, as this is one car that everyone had to see.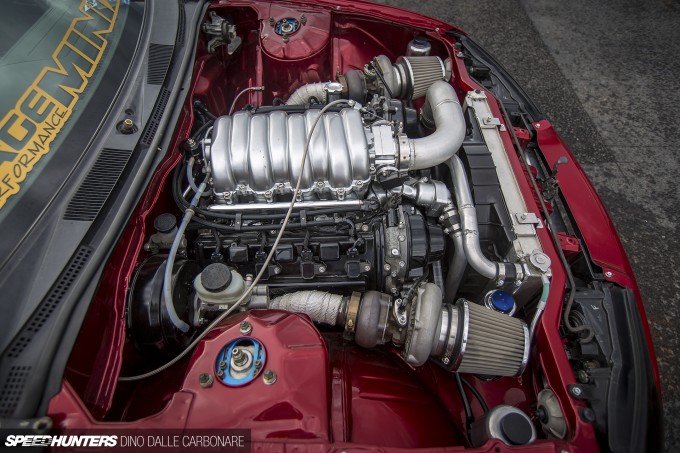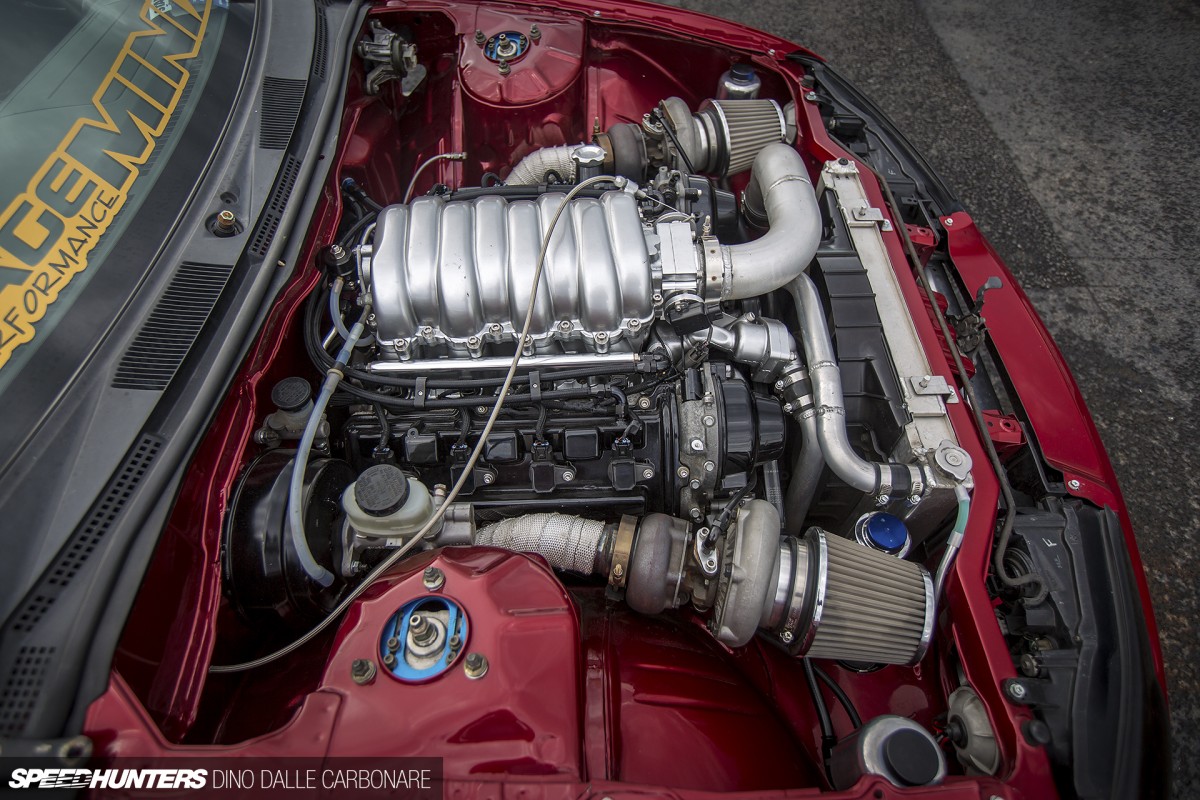 The 1UZ fits rather snugly between the suspension towers, but with a bit of clever thinking space was made for a pair of custom exhaust manifolds that allowed the two turbos to be mounted up high. Forced induction was a necessity too, as while Toyota's old 4.0-litre, quad cam, 32-valve alloy V8 is a nice addition to say an AE86 or similar, it's a tad underwhelming for a more modern car like the S15. Right now the engine's delivering around 400hp, but the wick will be turned up to 700hp – what is was built for – once everything gets dialled in. As for drive, it's transferred to an LSD-equipped rear end via an adapted Nissan Z33 6-speed gearbox.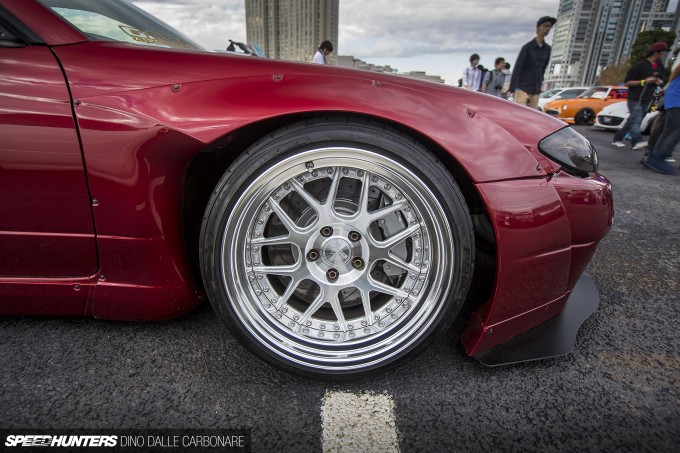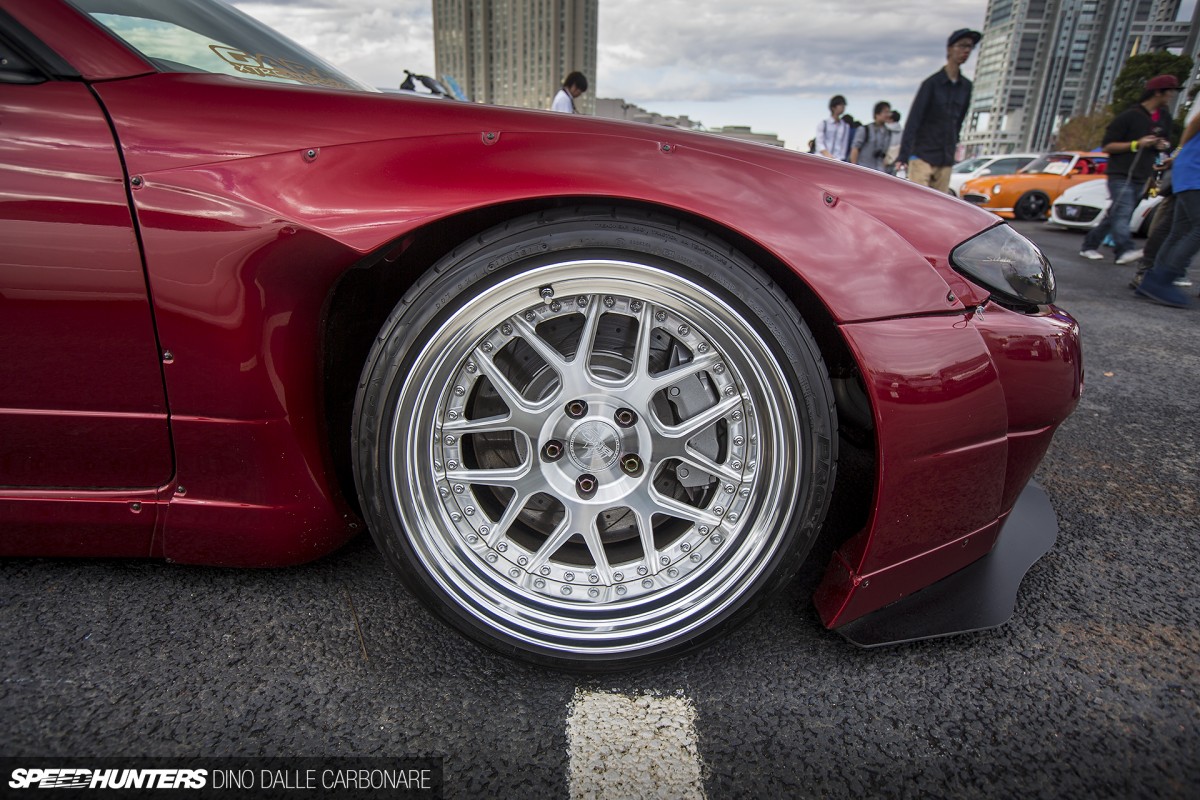 The Silvia wears a kit from Kei Miura's ever-expanding catalog of wide fender conversions, but the coolest addition has to be the Barramundi Fogo 2-piece wheels, a model that I actually saw fitted on a number of cars at the event.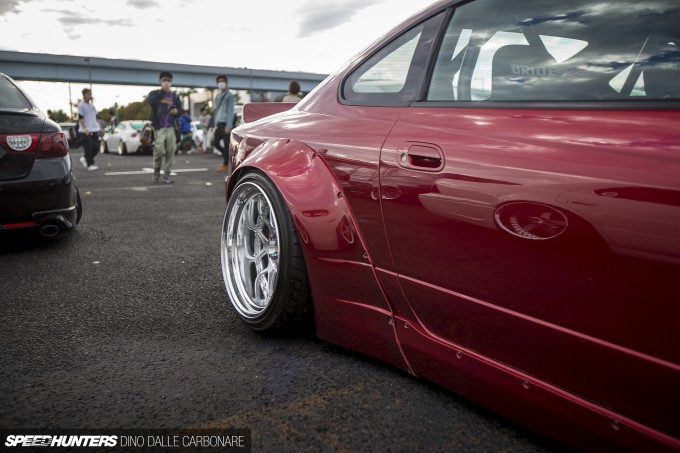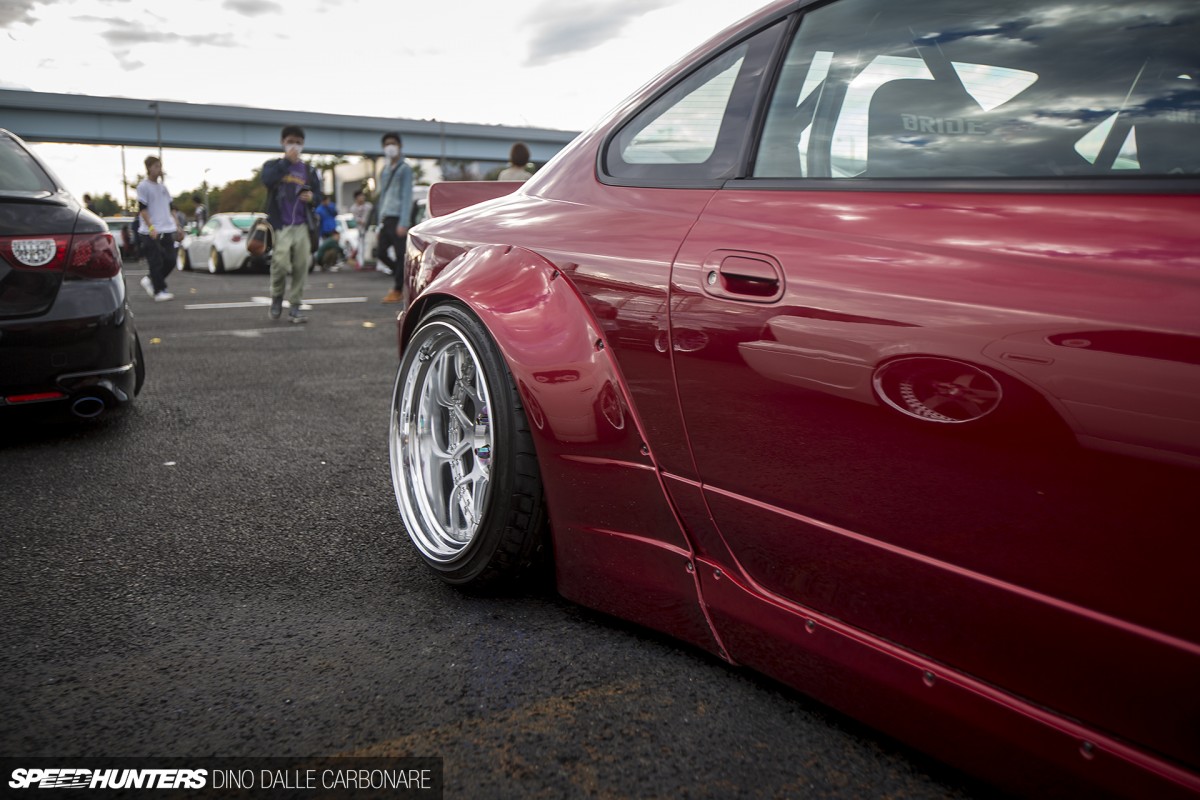 The rear stance was absolutely on point.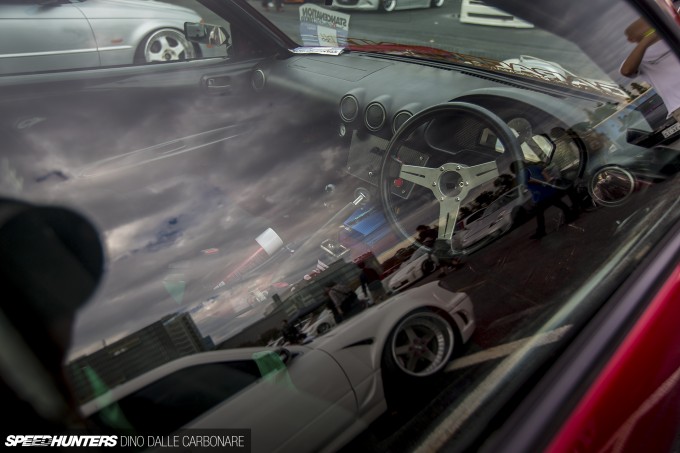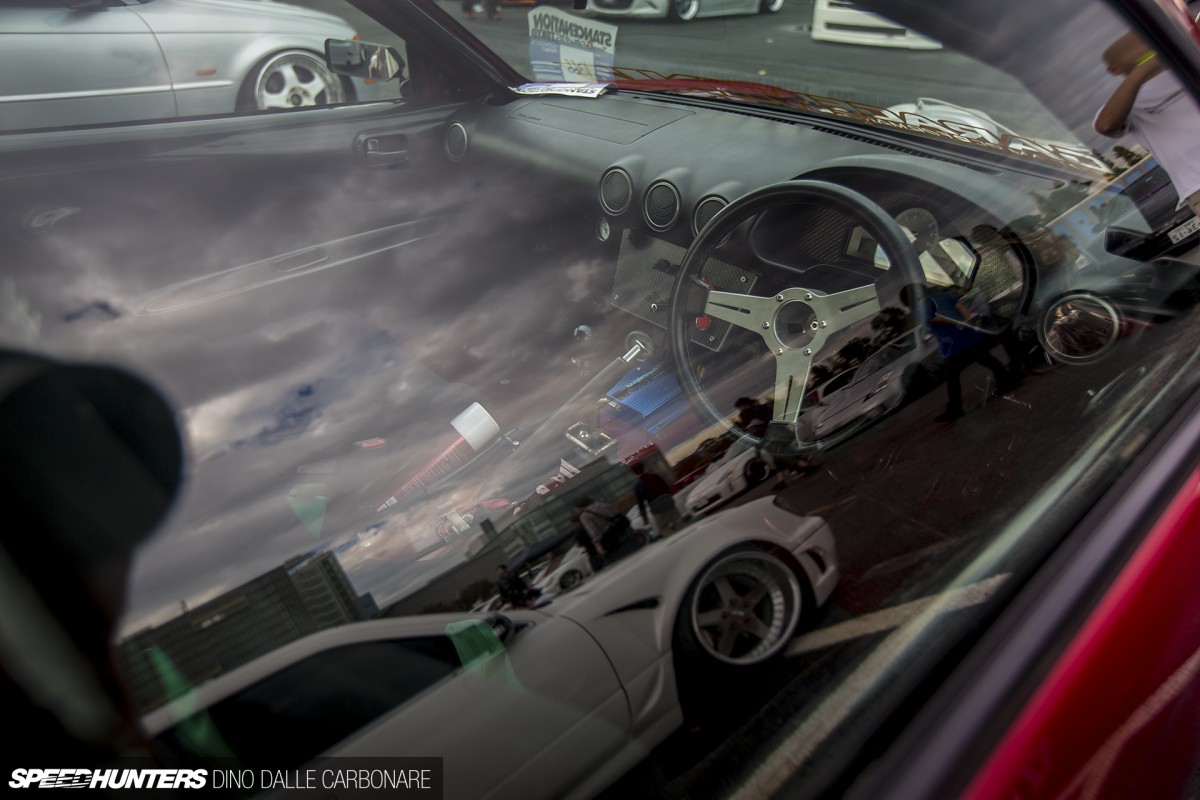 Likewise, the interior was just as spotless as the exterior and engine bay. It was a pity the car was being put on a ship the following day, as I would have loved to feature it.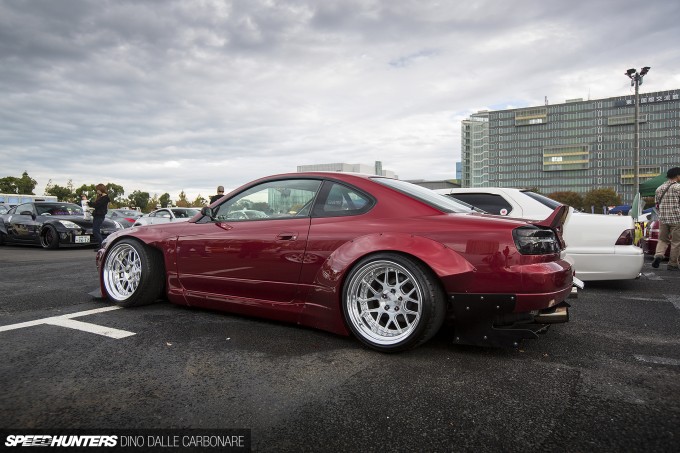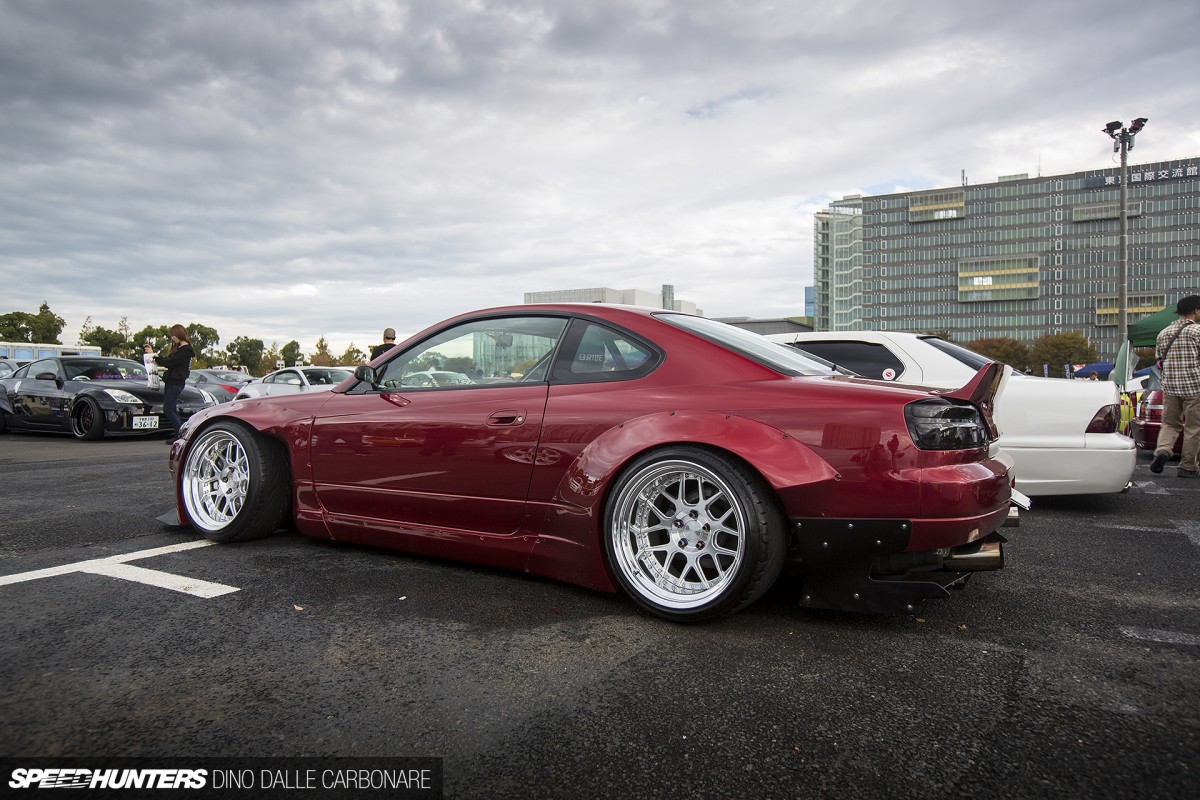 But that's okay, because I've been looking for a good excuse to go on a shooting trip to Hokkaido anyway. It's a city that's home to some pretty impressive rides, and not just of Japanese origin either.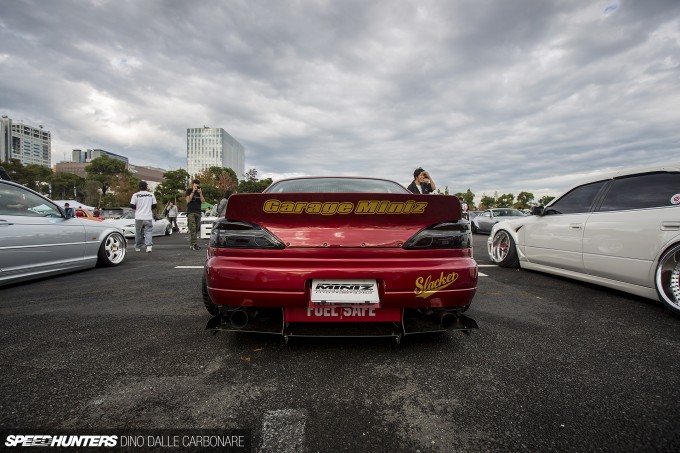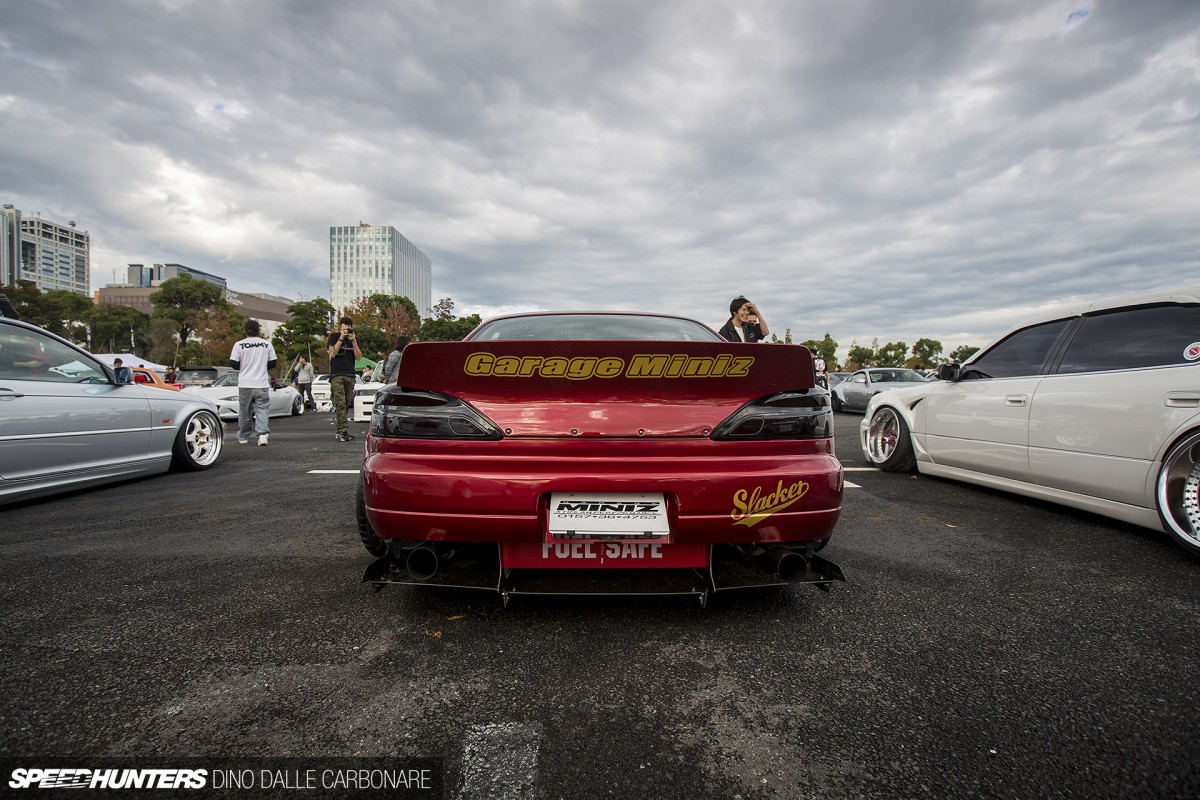 Ryosuke said that I should get myself up there pronto as he built this car for drift and plans to use it regularly from next season. I better start checking those flights!
Dino Dalle Carbonare
Instagram: speedhunters_dino
dino@speedhunters.com