Gems From Overseas
As you saw in the first story from my recent visit to Turner's Auto Wrecking, the vast majority of cars in the stash are of American origin. But given the sheer number of vehicles on hand, there's still a decent selection of imported automobiles from Europe and Japan. Let's take a look…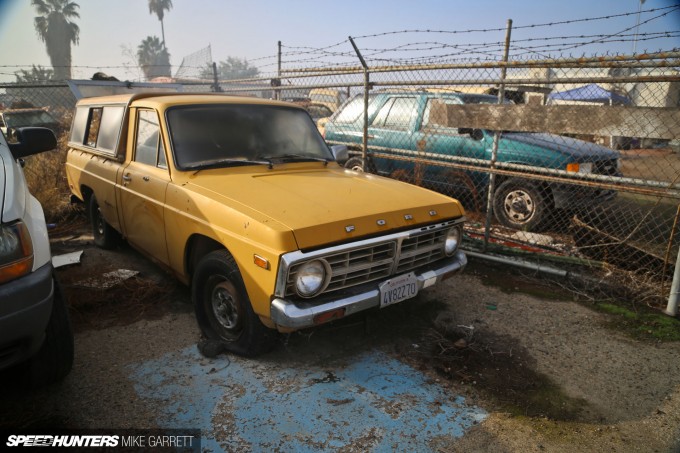 Before I'd even made it inside the gates I came across this Ford Courier pickup sitting in the parking lot. It had flat tires and looked like it hadn't moved in a while, but otherwise this Mazda-built minitruck seemed to be in very good shape. How about one of these with an EcoBoost or turbocharged Miata swap? I'd love to see it.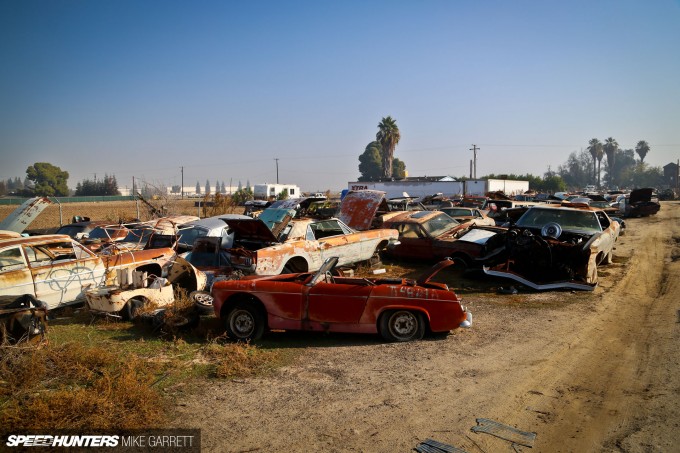 These days, if you head to any parking lot in the United States chances are at least half the cars will be from non-American manufacturers. That definitely wasn't the case in the '50s and '60s, which is why there are comparatively few foreign machines in the yard at Turner's.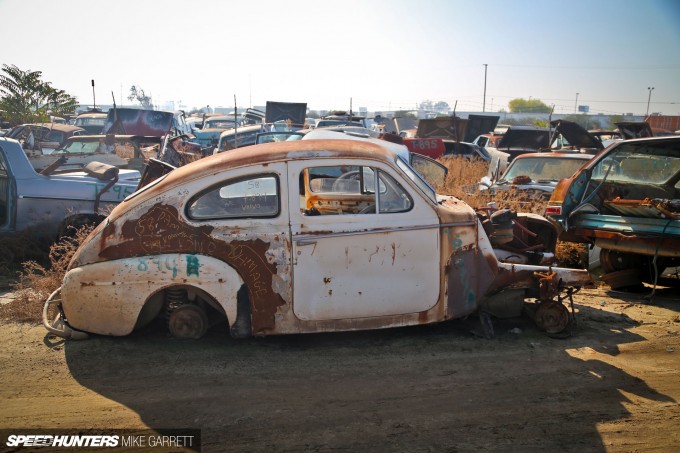 If you bought an imported car back then, it was likely because you wanted an alternative to the big machines rolling out of Detroit. This '58 Volvo might have the shape of an American machine, but it was much smaller than the domestic machinery of its era.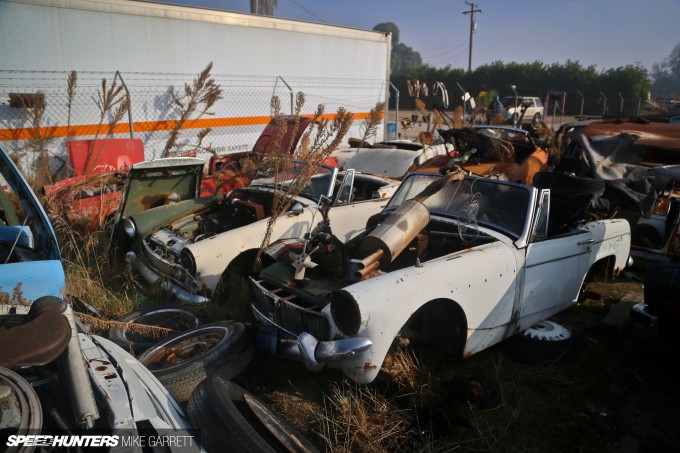 Similarly, if you wanted a nimble sports car in the '50s or '60s, chances are you'd end up with a machine from England or Italy.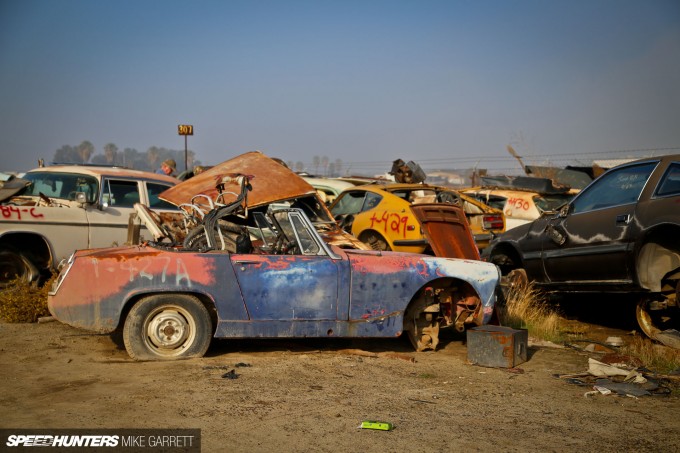 With so many big, finned American cars in the junkyard, it's startling just how small something like this MG Midget is by comparison.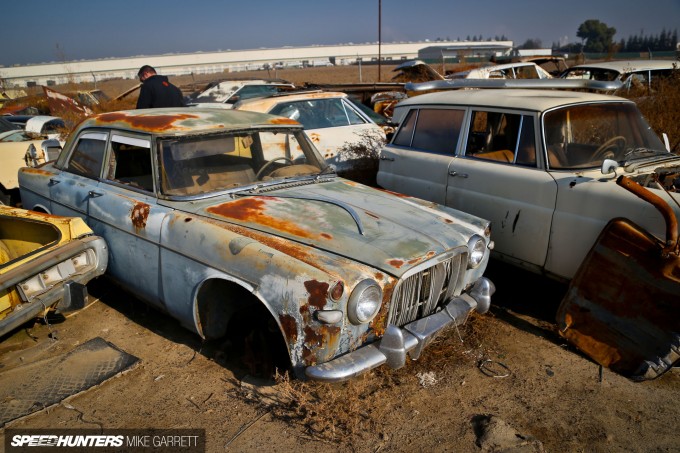 Also coming from England is this rare (by USA standards) Rover sedan. Given how few people have a car like this today, it wasn't surprising to see this thing so untouched. Note the chopped up Benz sitting next to it too.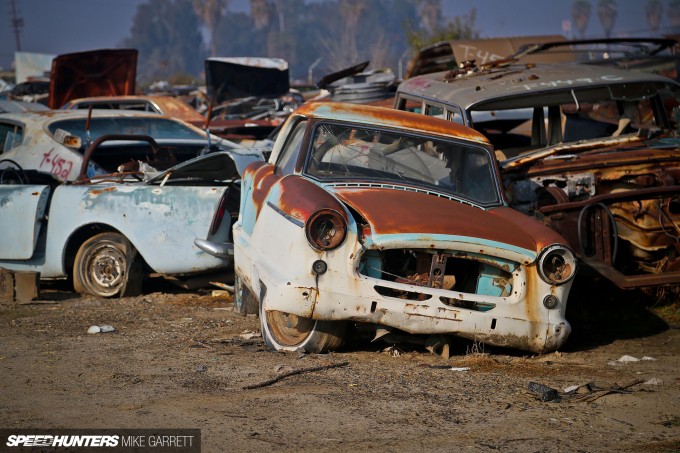 The Nash Metropolitan might be one of the most iconic American designs of the '50s, but let's not forget these things were actually imports built in England using Austin running gear. This one literally looks sad.
Italia In California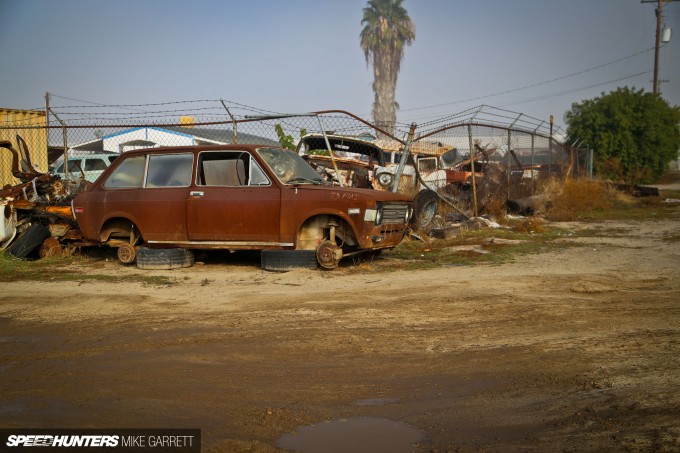 I was also surprised to find several cars from Italy spread around the junkyard. Some, like this old Fiat, had probably once been someone's commuter car.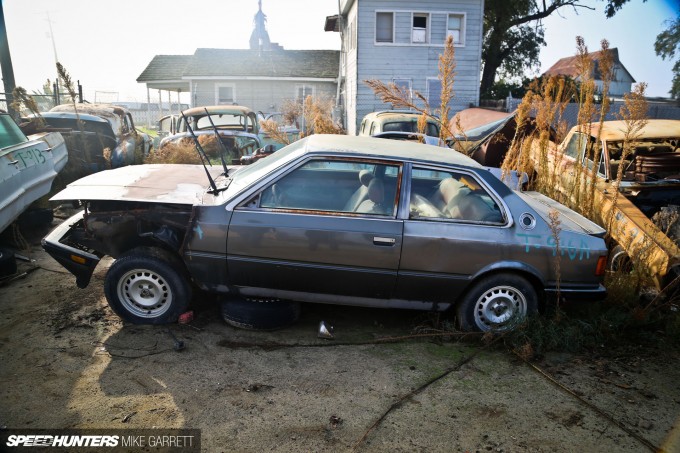 Others were a bit more exotic, like this early model Maserati Biturbo. It can't be too often that you'd find one of these in the junkyard, right?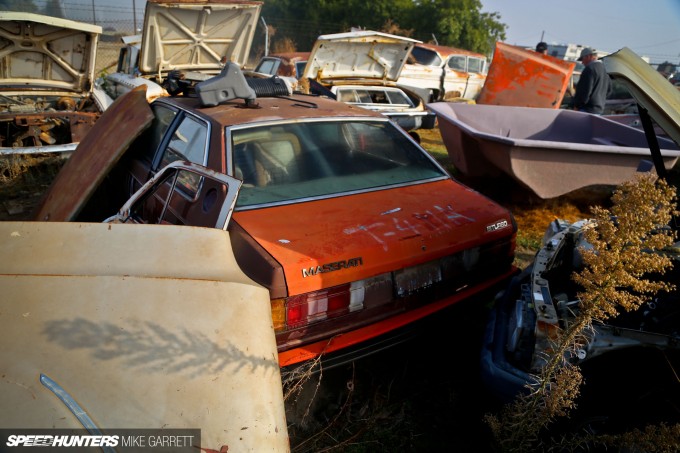 That's why I was surprised to find not one, but two Biturbos among the inventory. I'm guessing these suckers just became so expensive to maintain that it was no longer worth keeping them on the road.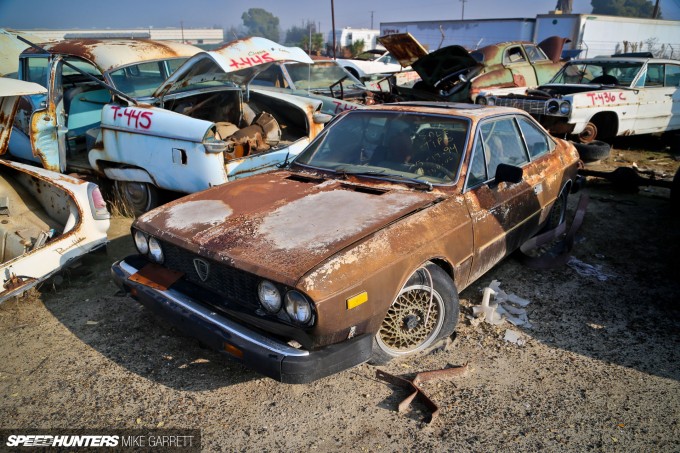 This might have been an even more unusual find. In fact, I completely forgot that Lancias were ever sold in the US until I found this big-bumpered Beta sitting in the yard.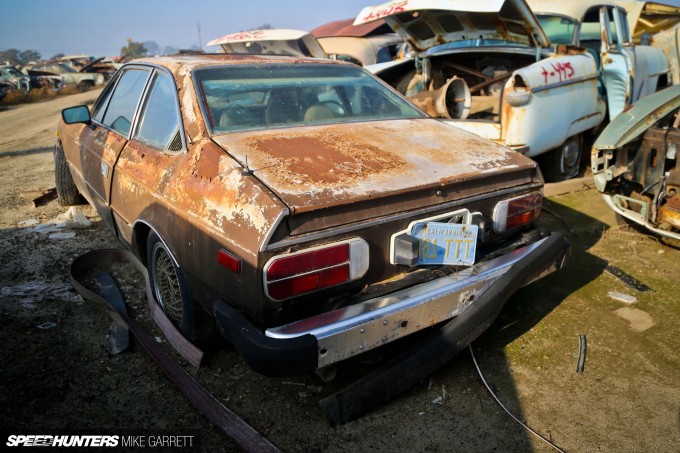 The Beta was sold in America from the mid '70s to the late '80s, and I can't remember the last time I've seen one on the road, or even at a car event.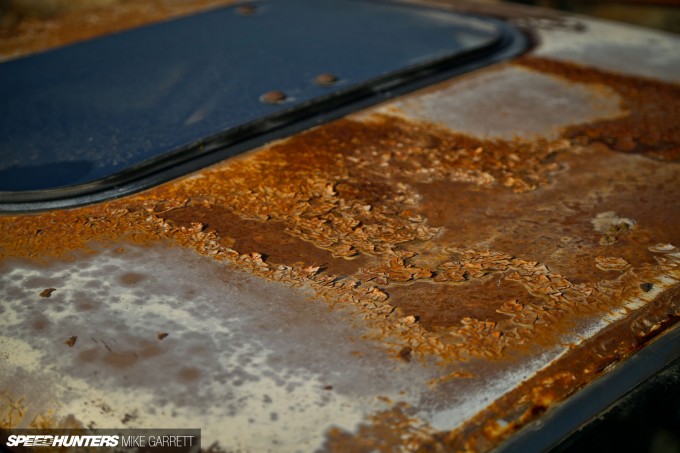 While this particular car was surprisingly complete, it had a cheesy looking sunroof and a ton of surface rust, which alone was likely enough to scare off anyone with intentions of saving it.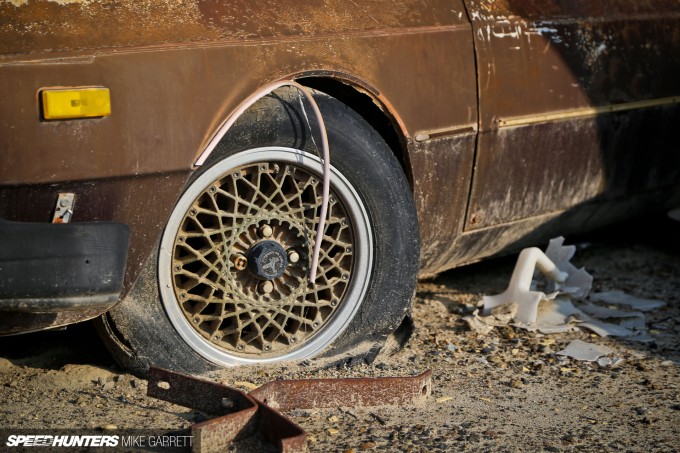 Even so, it goes to show that you really never know what you're going to find when you explore a junkyard like this!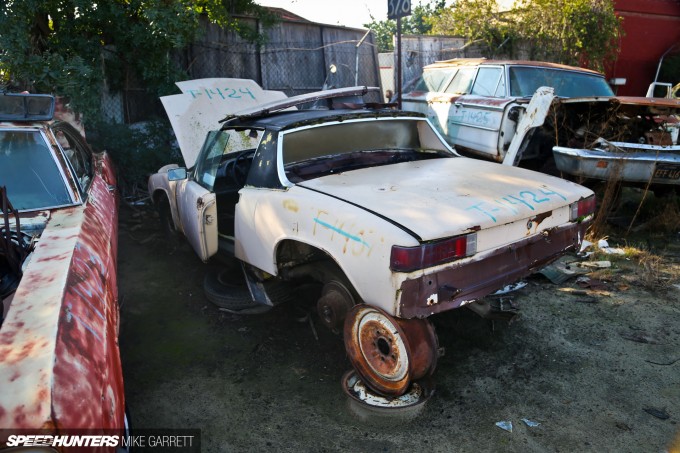 Here's something much more recognizable – a Porsche 914. While 914s haven't enjoyed anywhere near the value increase of the 911 and 912, it's still pretty unusual to find one in a wrecking yard.
Old School Japan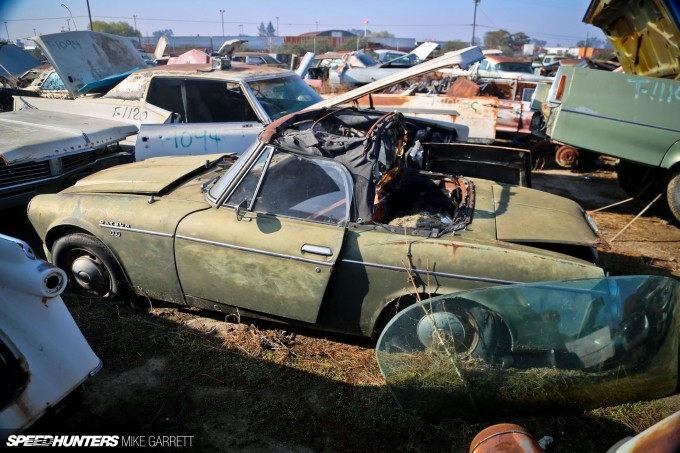 Now we move on to the cars from Japan. Naturally, there are tons of Japanese cars at public wrecking yards in California, but that means Sentras and Mitsubishi pickups. The Japanese vehicles at Turner's are much older and much more interesting. Here we've got a reasonably complete Datsun 1600 Roadster.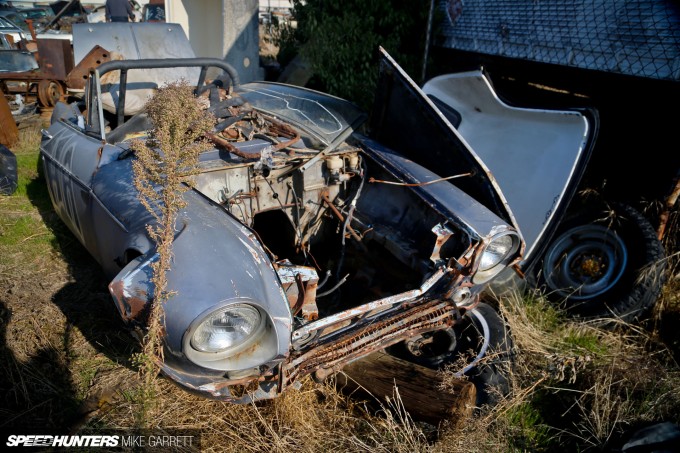 And another 1600 Roadster which may have been a race car at some point judging by the roll bar that's still mounted in it.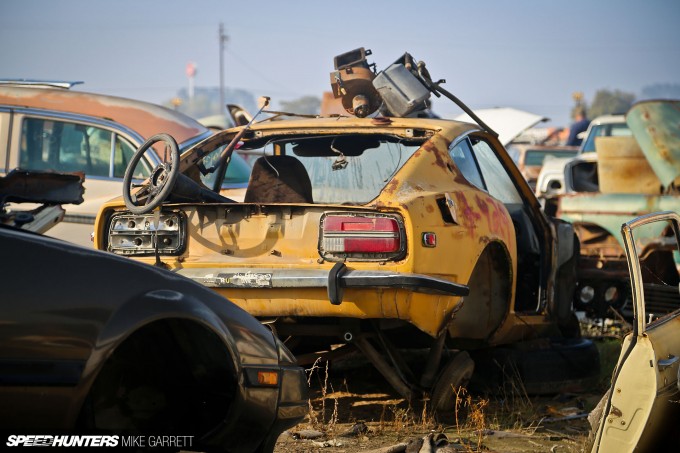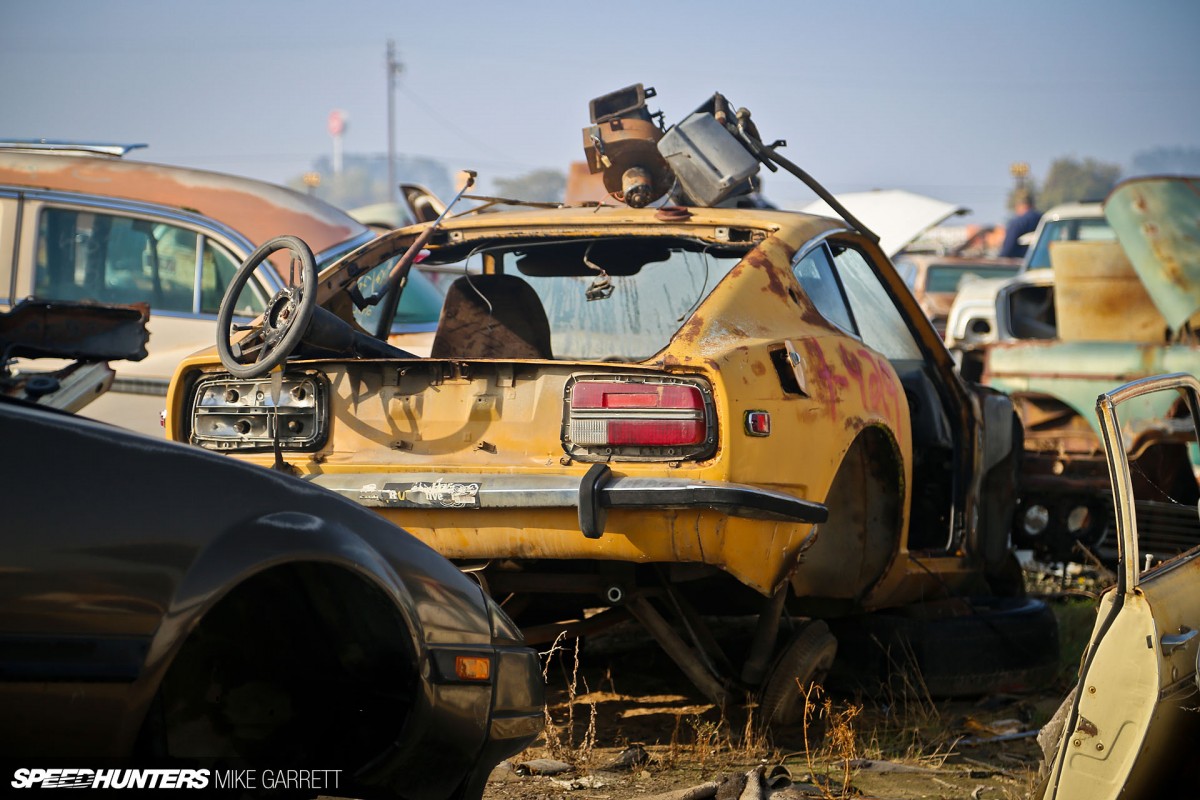 I also found a 240Z which had a ton of front end damage and didn't appear to have too many usable parts left. I can't help but wonder if battered chassis like this will eventually become desirable if early Z values continue to rise?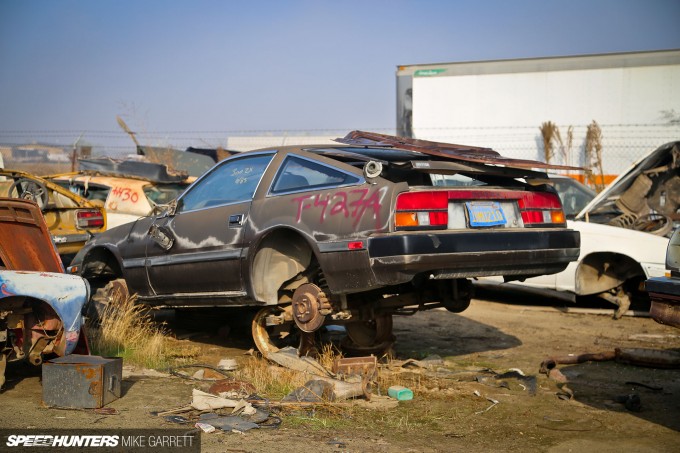 Here we've got a Z31 chassis 300ZX which was easily one of the newest cars in the yard. That speaks to just how old most of the vehicles at Turner's are…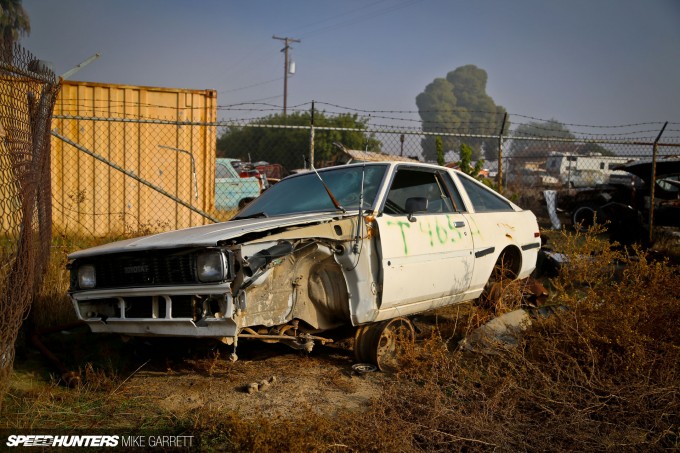 While I was hoping I might find an early Crown or even some Celicas, the only Toyota I recall seeing was this Corolla hatchback.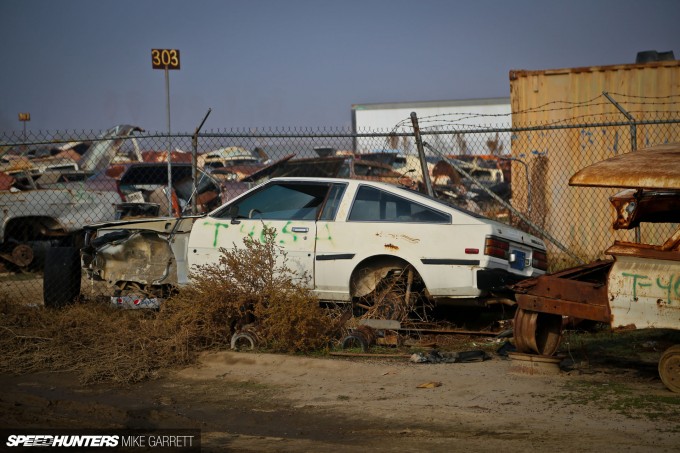 As you can see, it's pretty far gone, and that's a shame because this one of my favorite 70-chassis Corolla body styles. Such is the bittersweet nature of browsing the junkyard.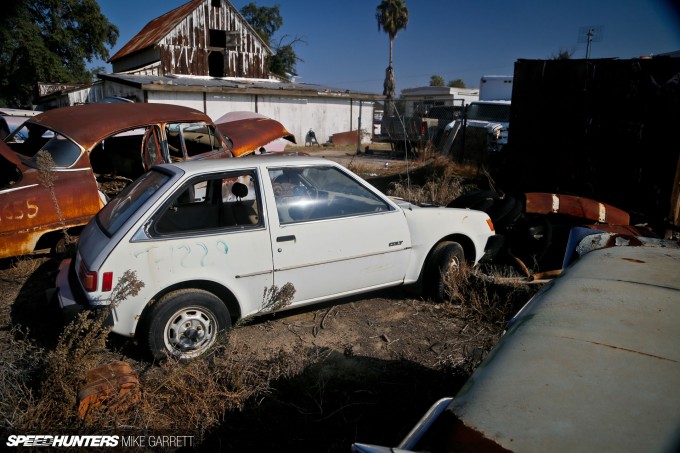 How's this for something unusual? A Mitsubishi-built Colt complete with the optional 'Twin-Stick' 4×2 transmission. Not familiar with it? I wasn't either.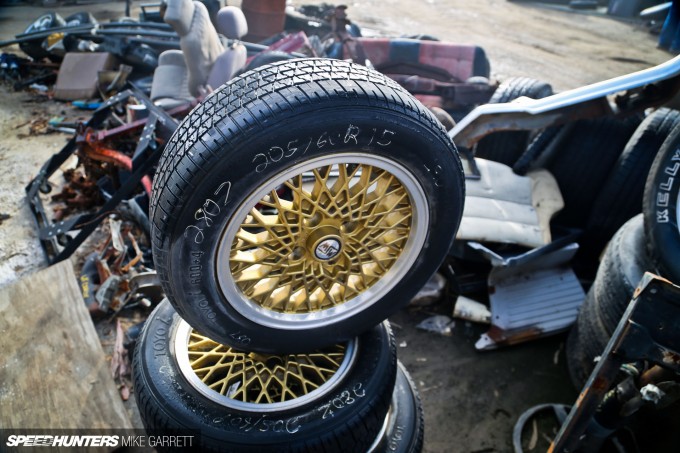 Along with the yard full of cars, Turner's also has a large inventory of wheels and other parts that have already been removed. That's where I found this set of 15-inch MSW mesh wheels that appear to have come off a Datsun 280Z.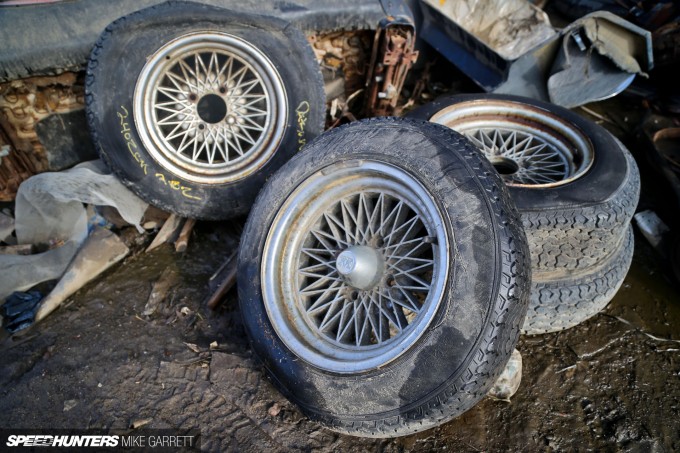 I also found this super-cool set of Western mesh wheels from a 240Z. With a little restoration they'd be perfect for someone going for a period look on their Datsun.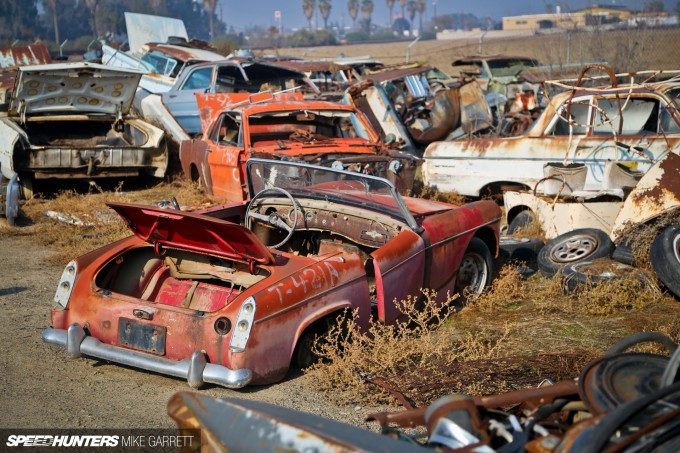 While it's the American iron that will draw most people to Turner's Auto Wrecking, the yard's collection of imported vehicles and parts is not to be overlooked.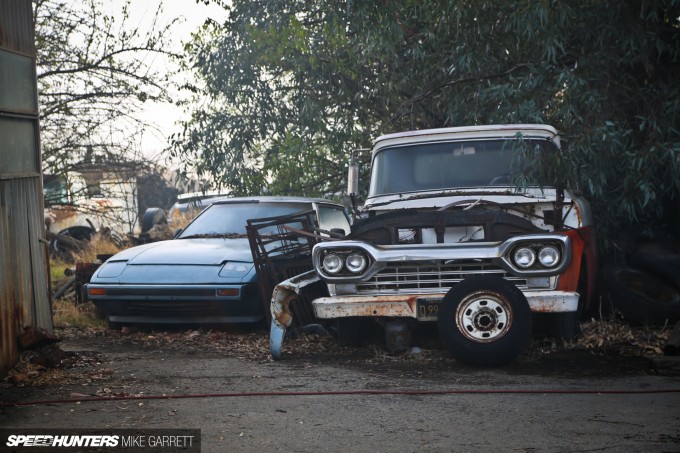 Foreign or domestic, it's all part of the California junkyard experience, and my experience at Turner's has me wanting to start finding other places across the state for some junk-hunting stories…
If you have any suggestions, please let me know in the comments section below.
Mike Garrett
Instagram: japanifornia_media
mike@speedhunters.com