Not Your Average Wrecking Yard
I think it's safe to say that California might be the junkyard capital of the world. Not only does its mild climate help to preserve cars that might be completely scrapped in other locales, but the sheer number of vehicles that have traveled California's roads ensure a massive supply of donor cars and parts.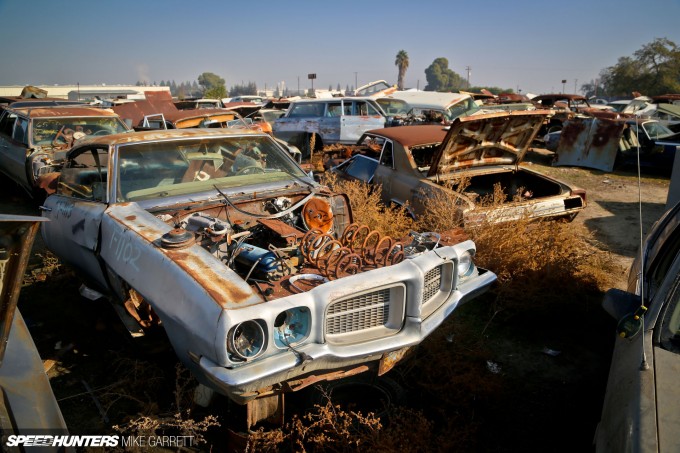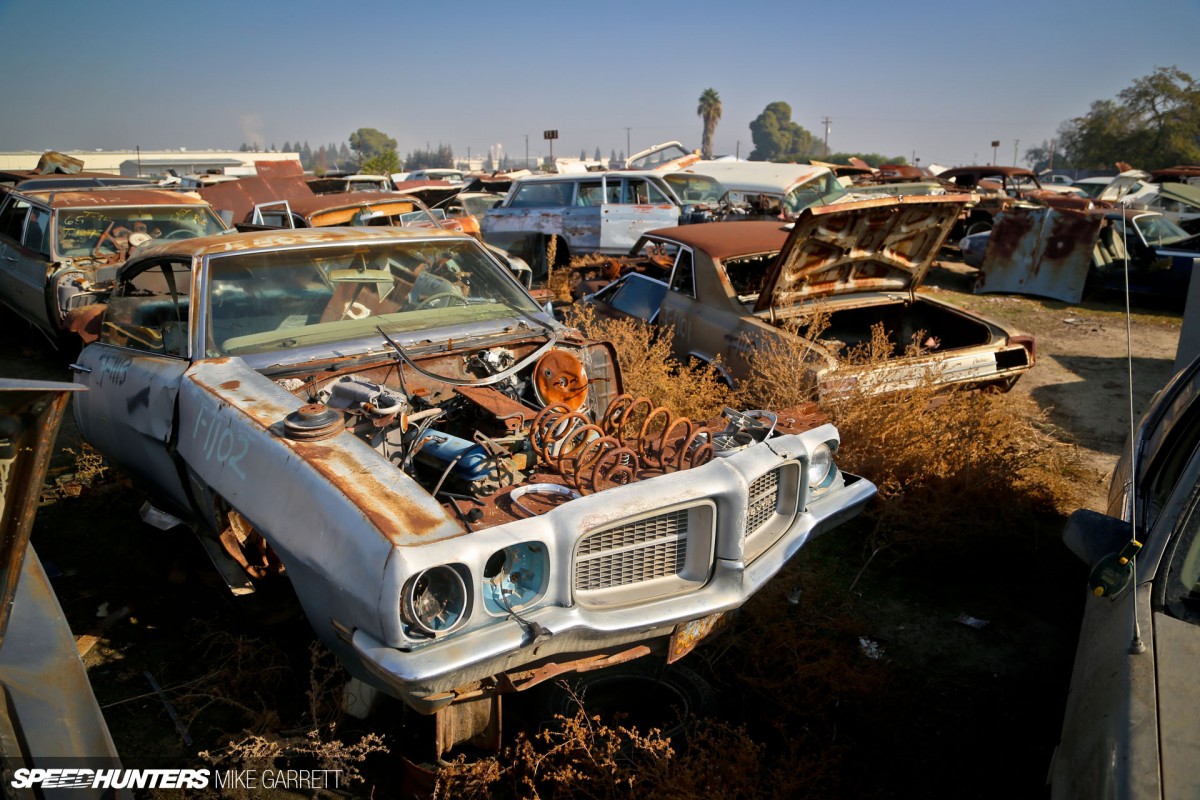 But with that said, heading down to your local Pick-A-Part surely isn't what it used to be. These days, most of the public wrecking yards in California are packed full of Saturns, Cavaliers and other crappy cars from the '90s. Yuck! That's not to say you won't find cool cars occasionally, but the days of going to the junkyard and being presented with row upon row of cool vintage machinery and parts from yesteryear seem to be gone.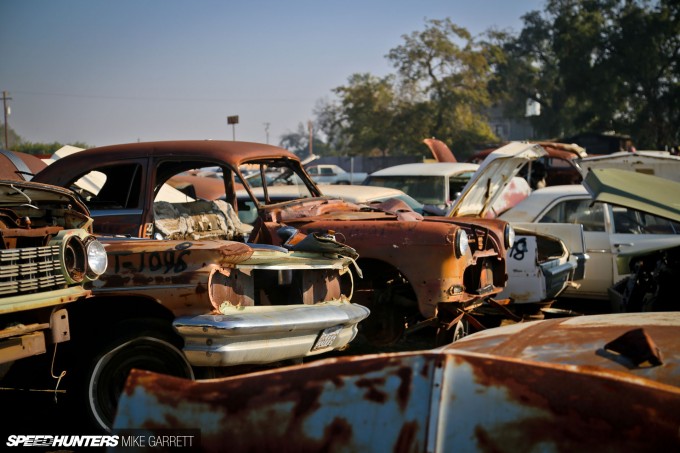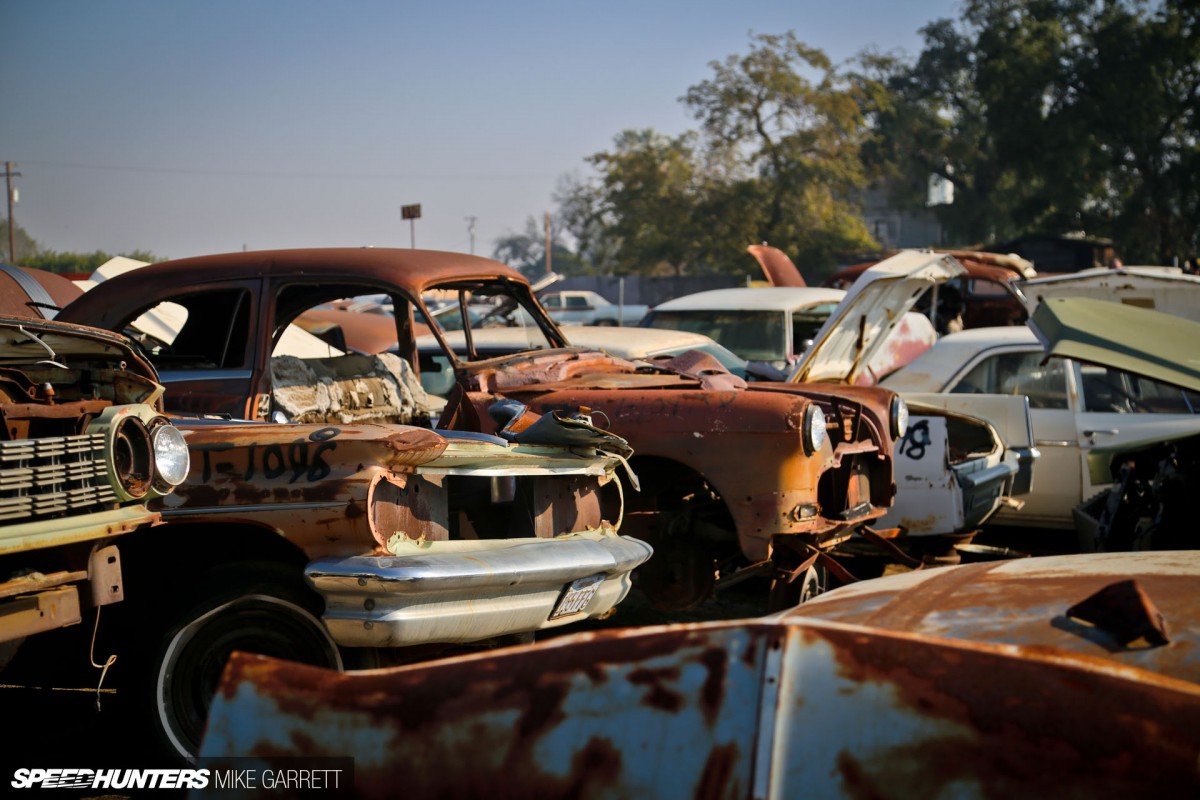 Or at least that's what I thought. It turns out there are still wrecking yards full of genuine nostalgic treasures in California – you just have to know where to find them. This past weekend I had the chance to take a walk around what's likely one of the most impressive junkyards in the state, and it happens to be in my own backyard.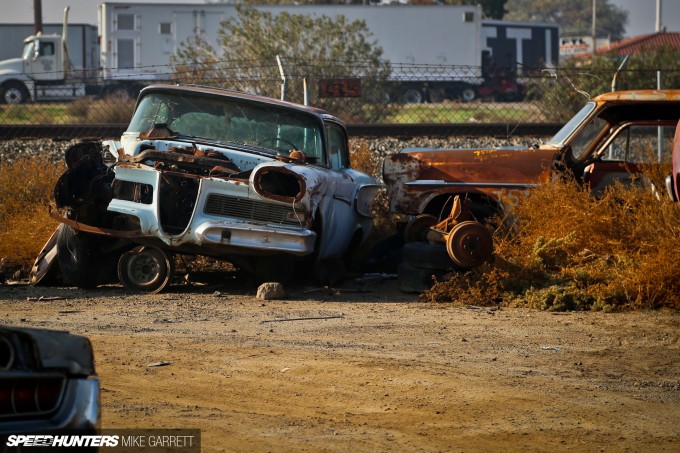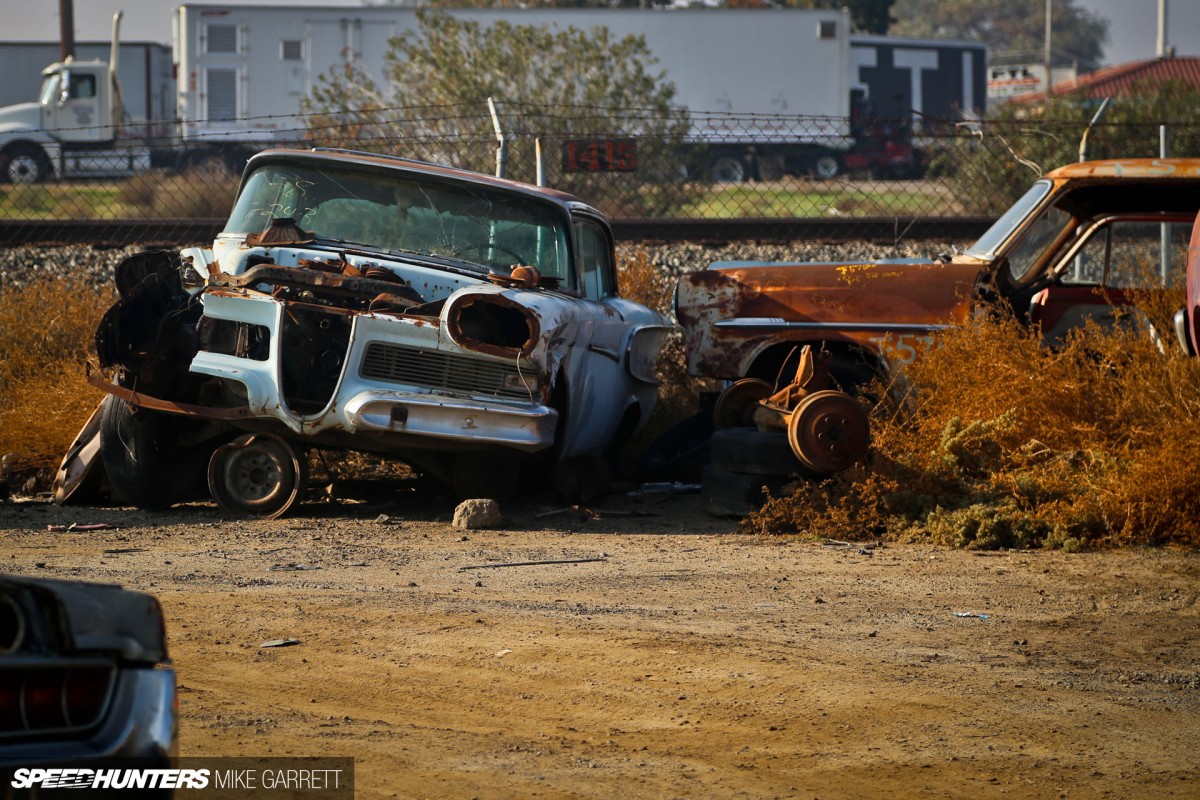 I'm talking about Turner's Auto Wrecking, located in the heart of the Central Valley, just outside of Fresno. It's a sprawling 70-acre facility packed full of junked cars that not only deals with local customers, but also ships parts all over the world. And boy do they have some cool stuff.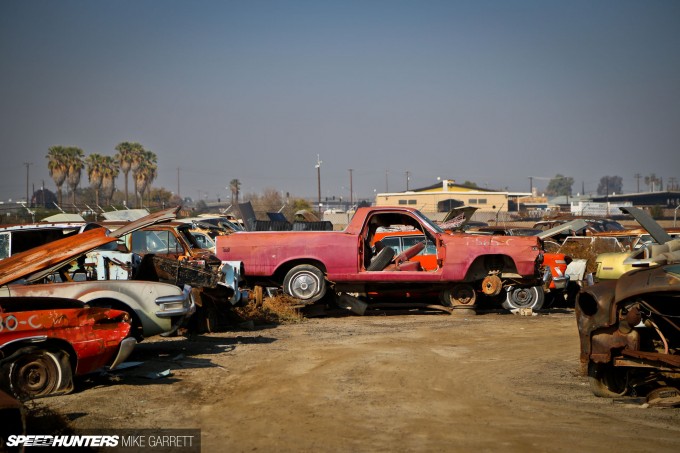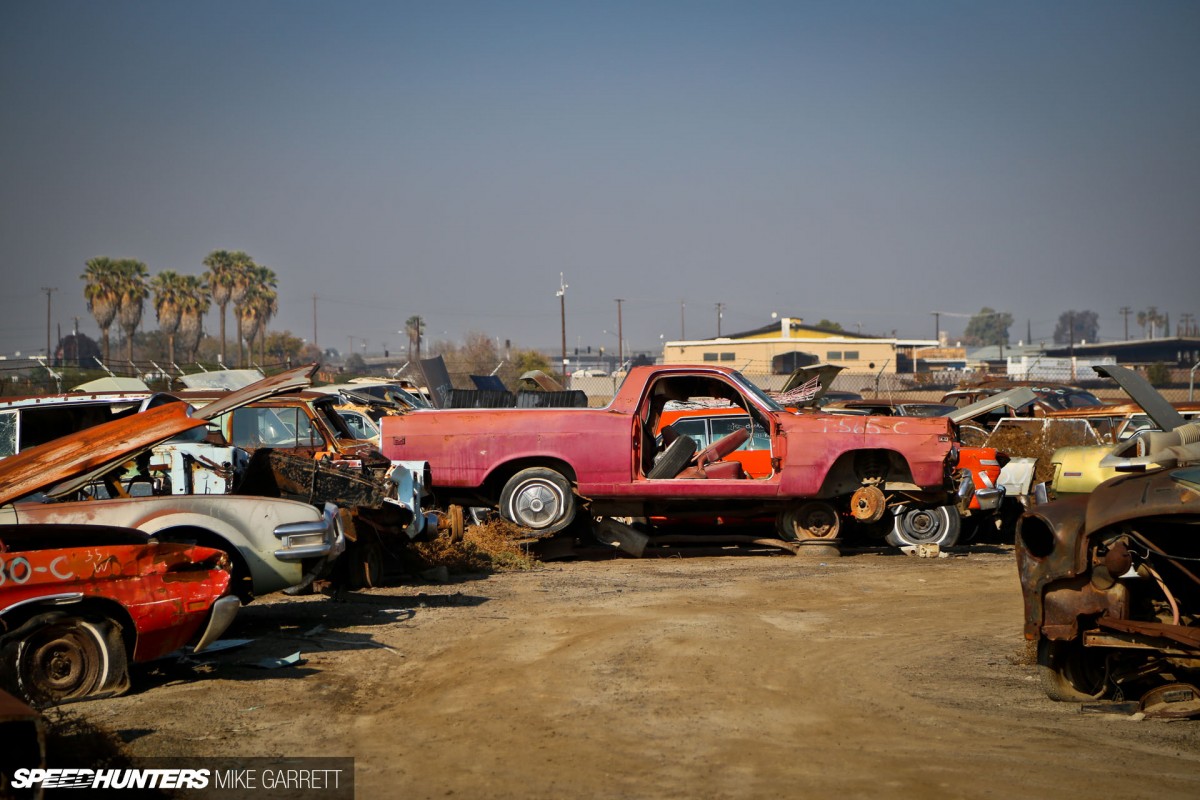 Unlike the chain wrecking yards, you can't just show up at Turner's, pay a couple of bucks and walk around the yard with your tools. Access is generally off-limits to the public, so when my dad told me a group of his car club buddies had been invited to look around the place, I couldn't turn down the opportunity to tag along with my camera.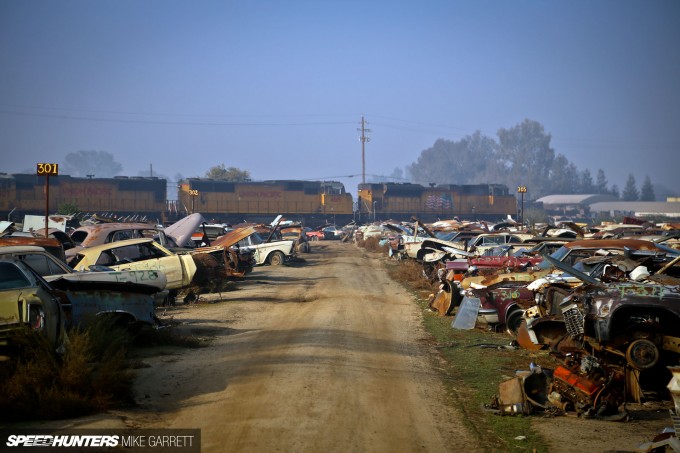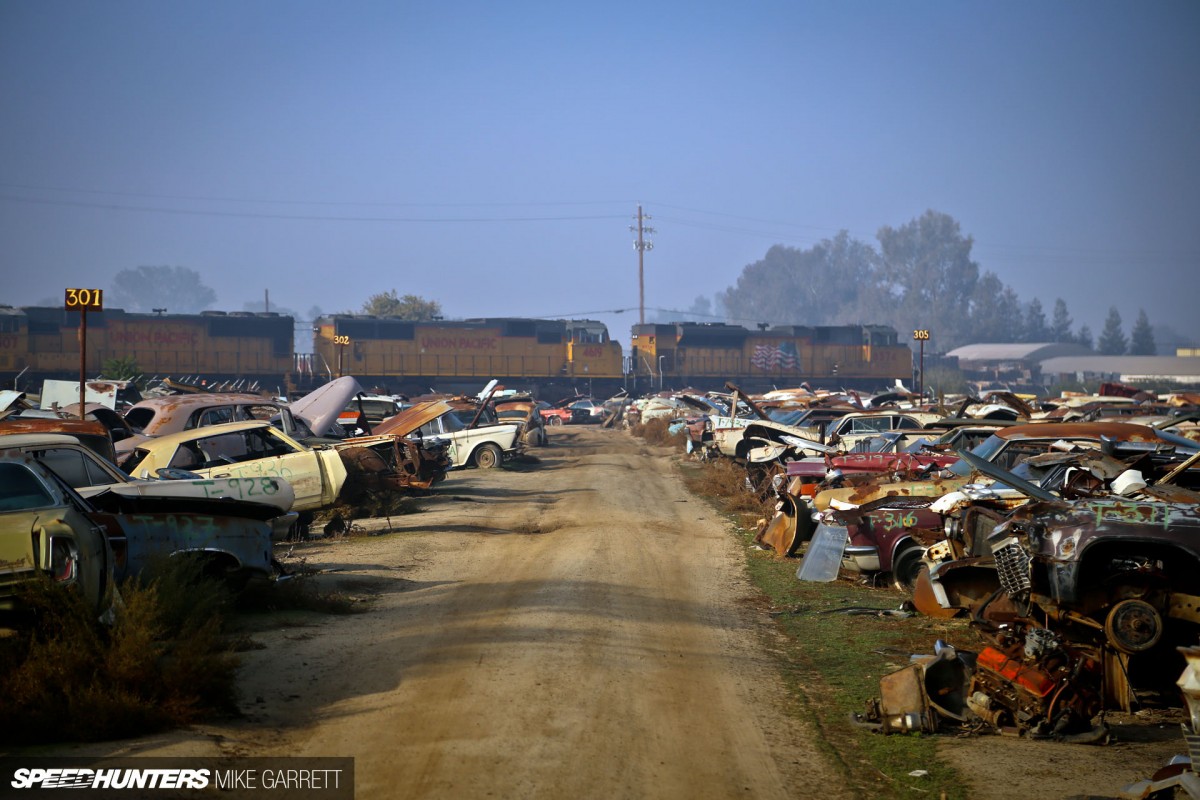 While the most common reason to visit a junkyard is to find parts for your car, I take great enjoyment from just walking around and discovering cool stuff, and that's exactly what I was planning to do on this beautiful fall Saturday.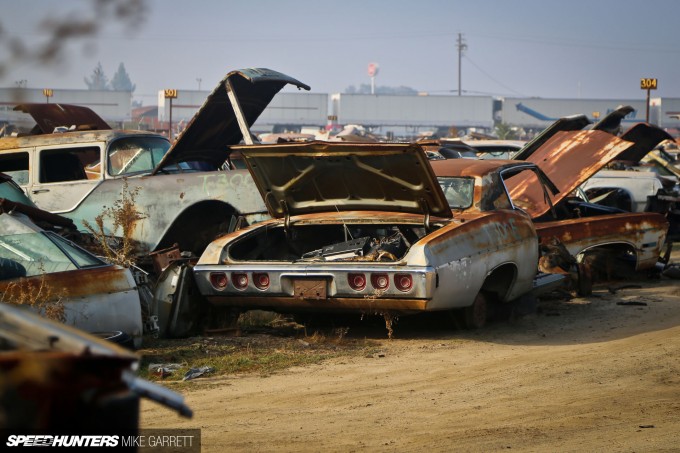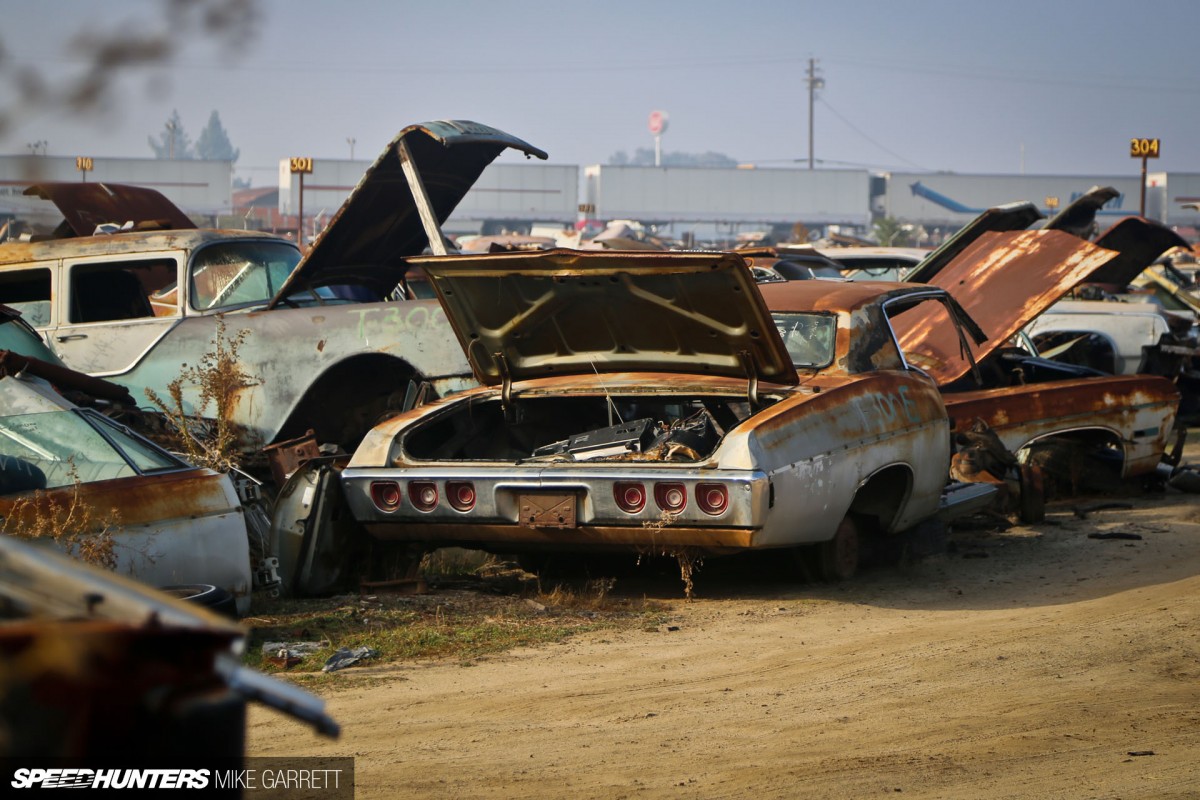 With acres and acres of automobiles to see, there was no time to waste. So let's get right to the junkhunting…
There was actually enough material for several posts, but I think I'll limit my findings to two stories – this one for the American stuff and another for the imported stuff.
Faded American Dreams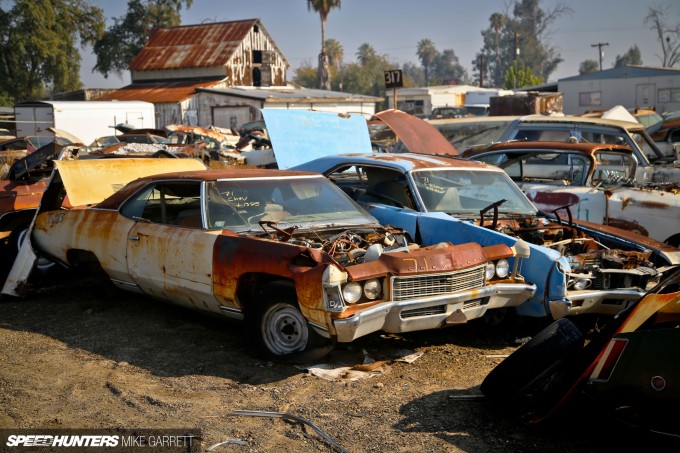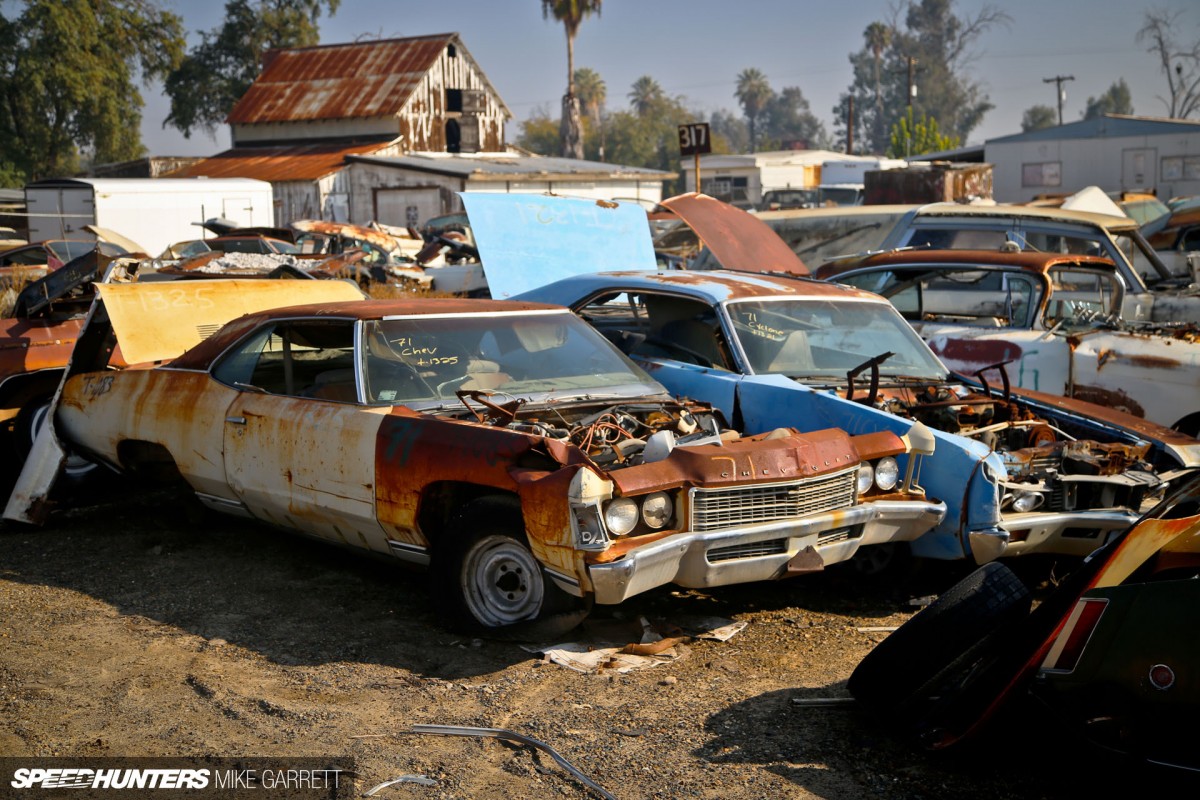 Walking through Turner's is like traveling back to an era when the roads were dominated by big rear-wheel drive American passenger cars.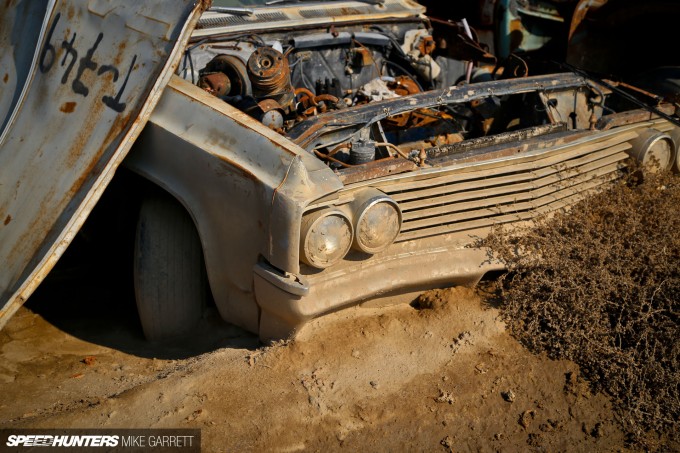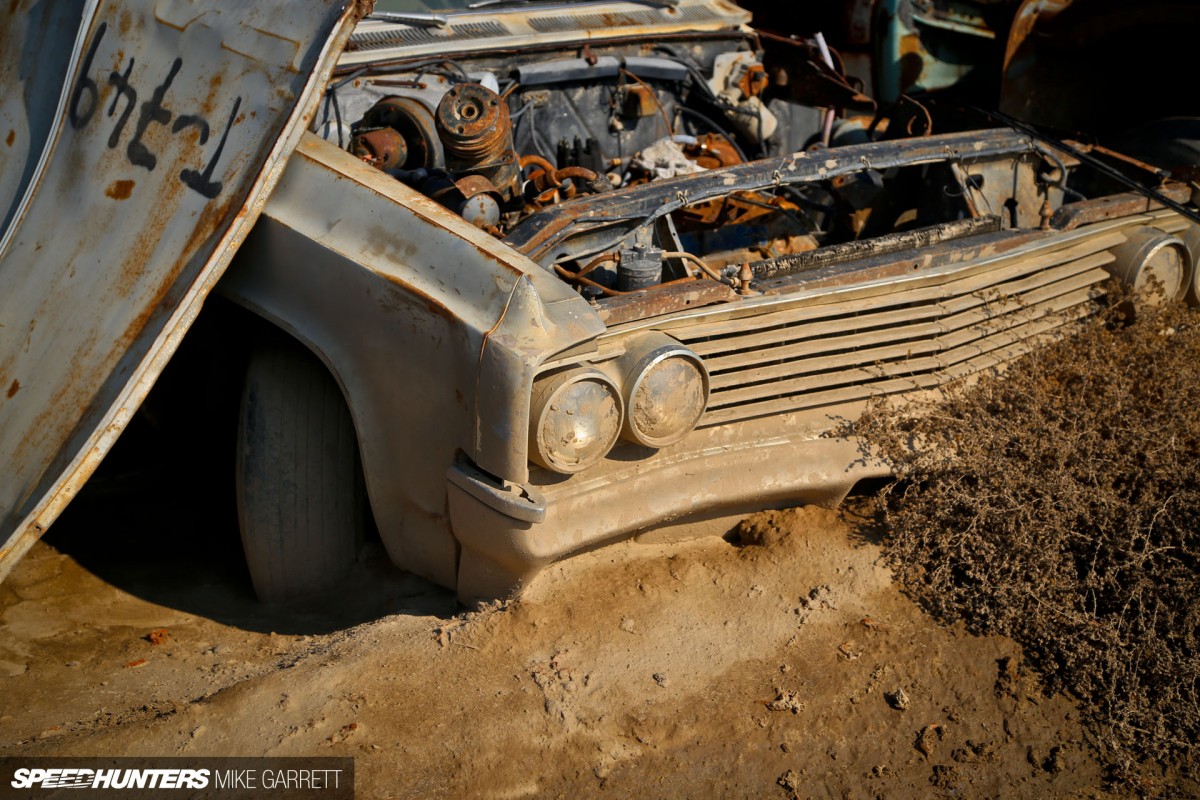 The variety here is incredible. GM, Ford and Chrysler are all well represented, but there are also plenty of cars from brands which vanished a long time ago. And while there are exceptions, the vast majority of these vehicles were built between the early '50s and the early '70s.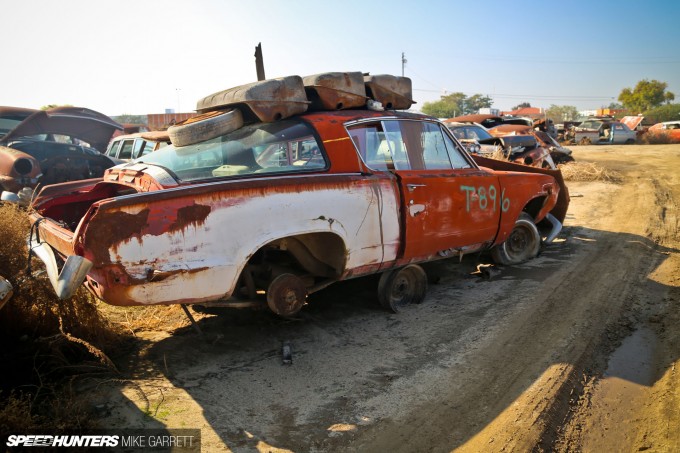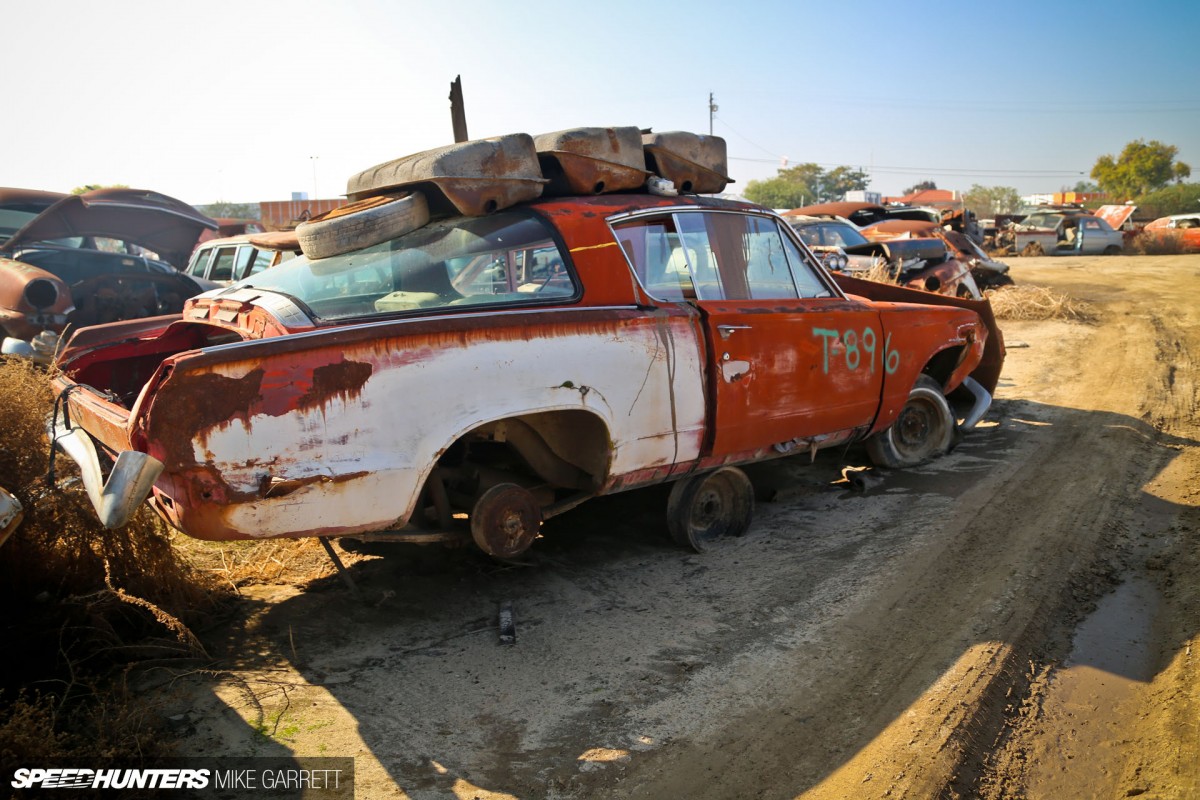 And don't think for a minute that this place only has the undesired cars of history. There were plenty of popular and iconic machines in various states of disrepair and destruction, including this first generation Plymouth Barracuda. It was one of several early 'Cudas on hand.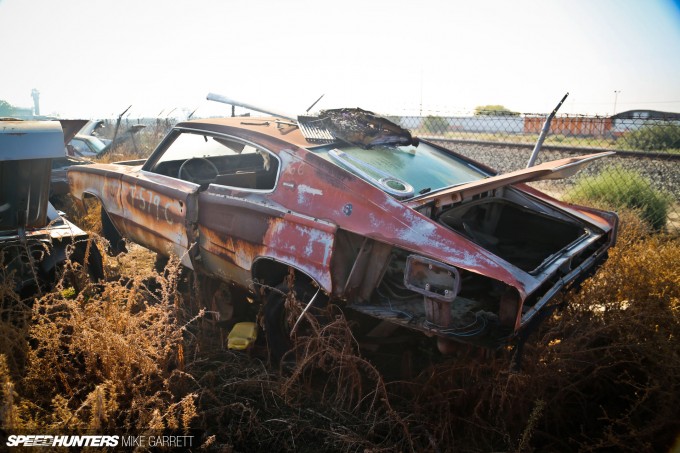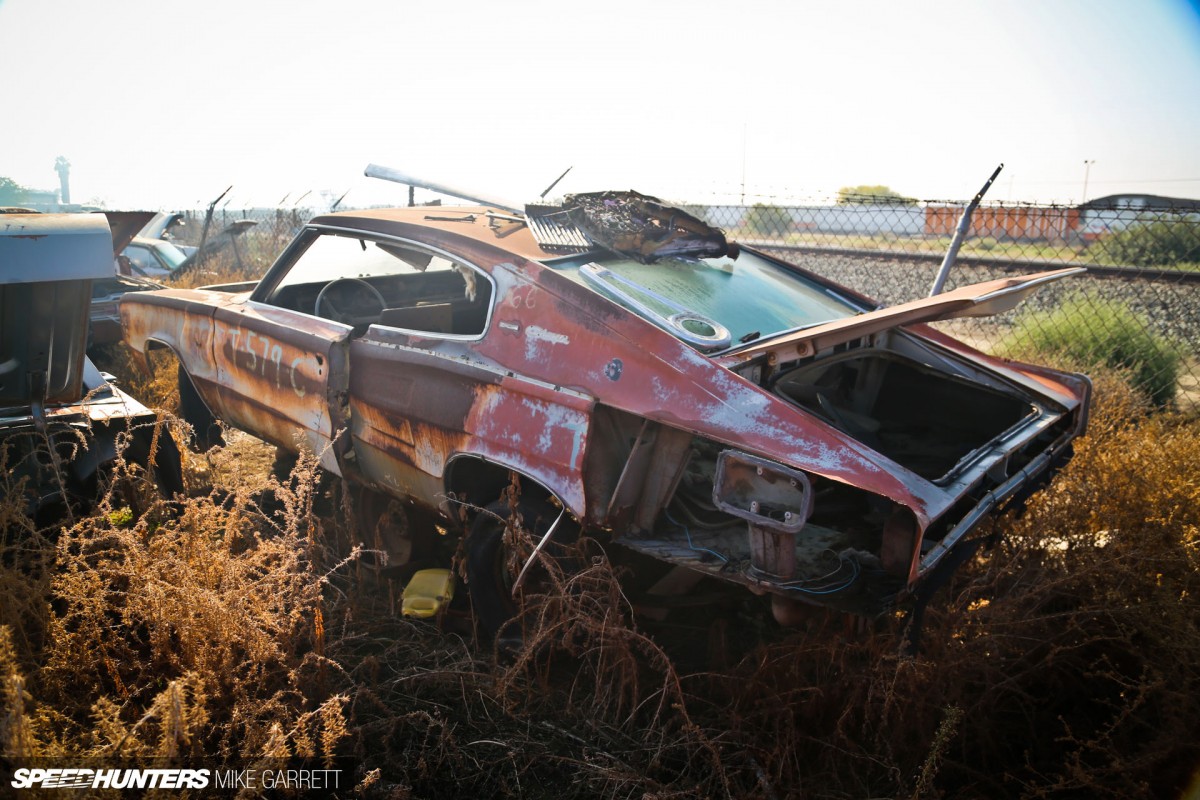 Sticking with the Mopar theme for a moment, here we have the equally recognizable fastback shape of the 1966 Dodge Charger. For some reason, Turner's has quite a large selection of these early Chargers, so if you own one and are looking for parts you know who to call.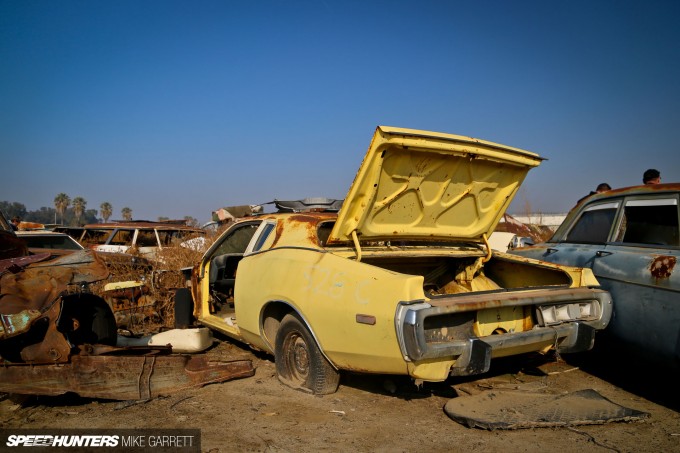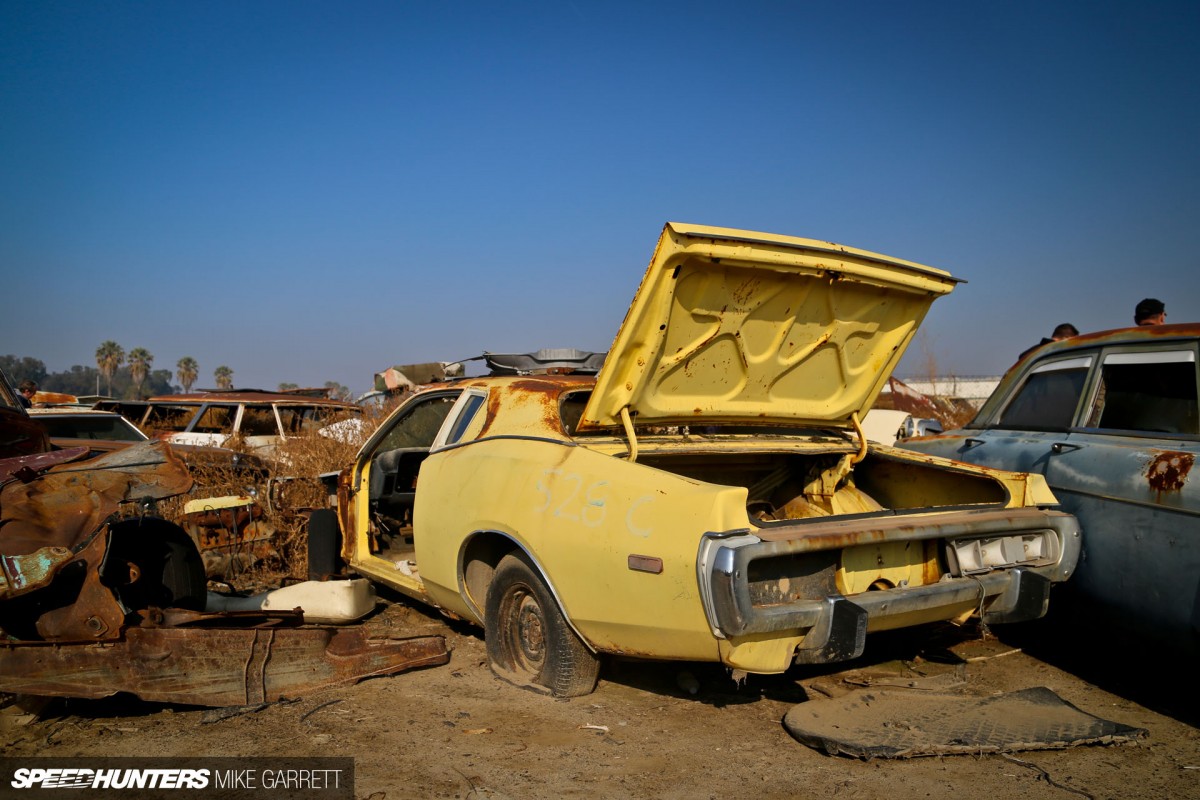 While I didn't see any of the ultra-valuable '68-'70 Chargers in the yard, I did find this early '70s model that had already given up many of its good parts. Despite some rust, it seemed potentially savable.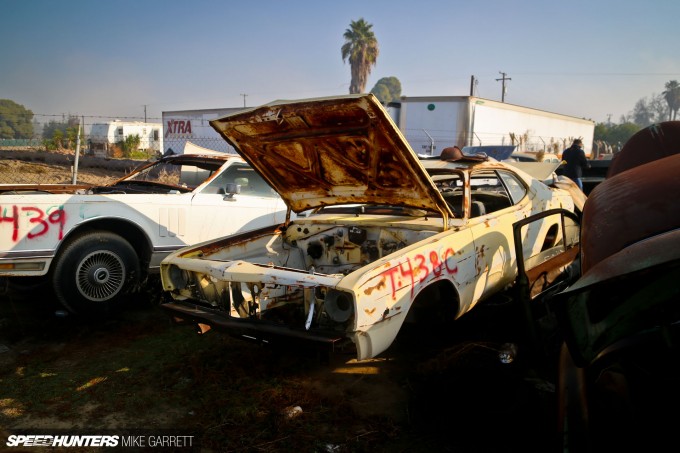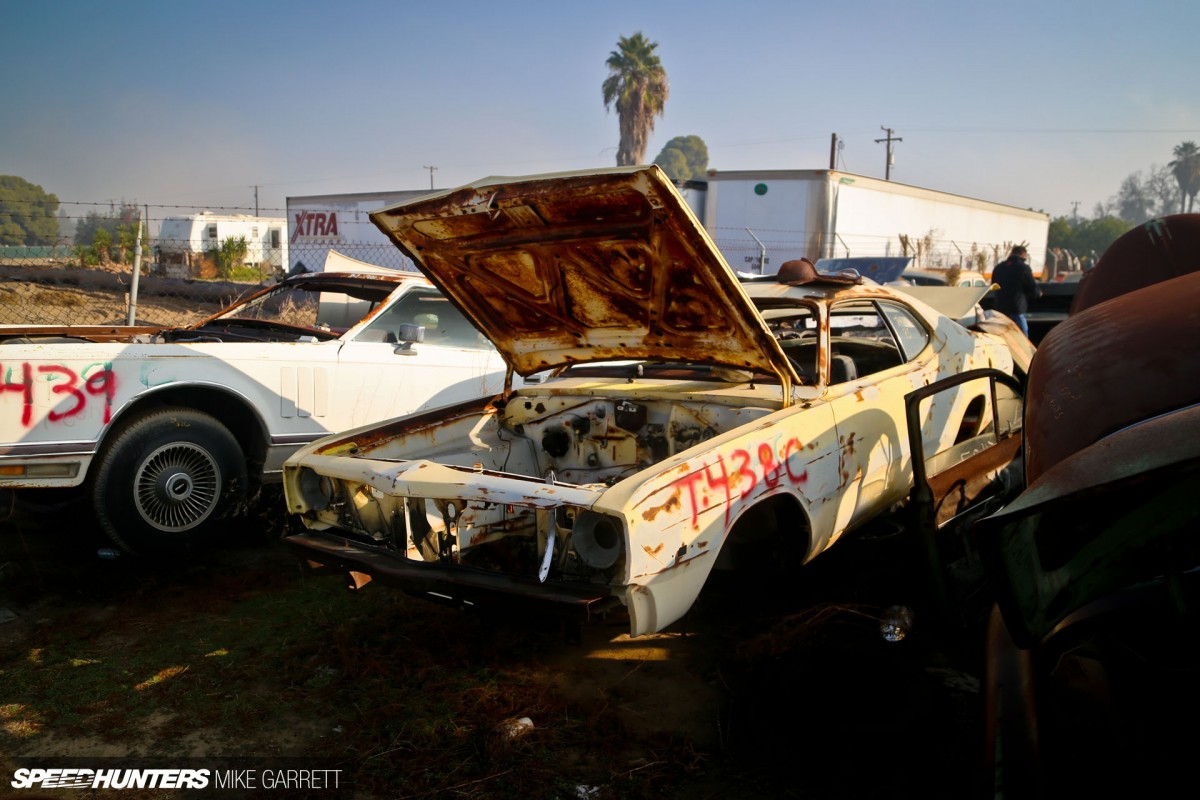 I also stumbled across this Dodge Dart Sport not unlike my own Project Yankee. As you can see, there wasn't much left to take from this thing, but the body seemed to be in reasonably good shape.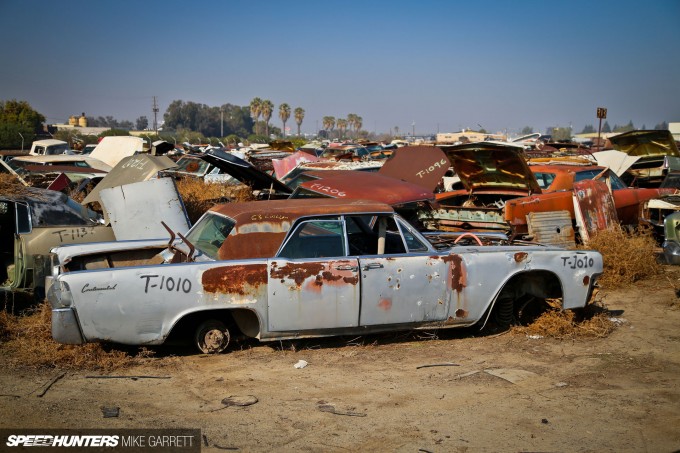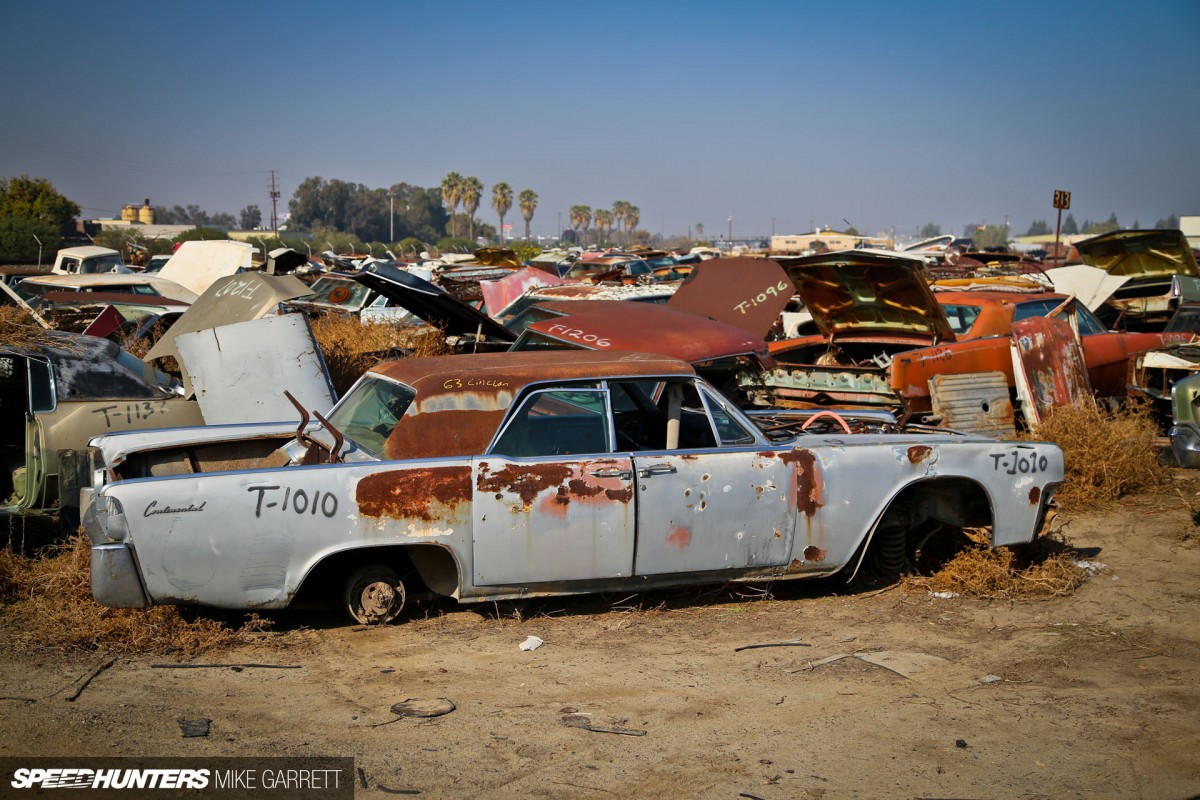 Moving on to the Ford department, this '63 Continental is one of many mid-'60s Lincolns that Turner's has in the yard. It's surprising that so many people ended up junking these iconic and stylish American luxury cars, but I suppose back in the '80s nobody cared much about saving gas-guzzling 'dinosaurs'.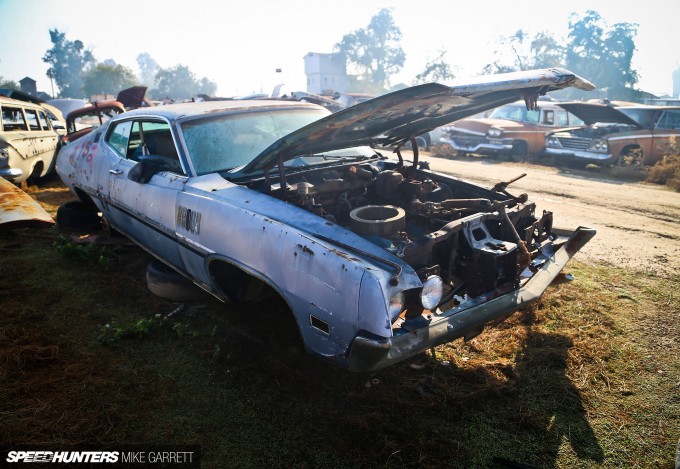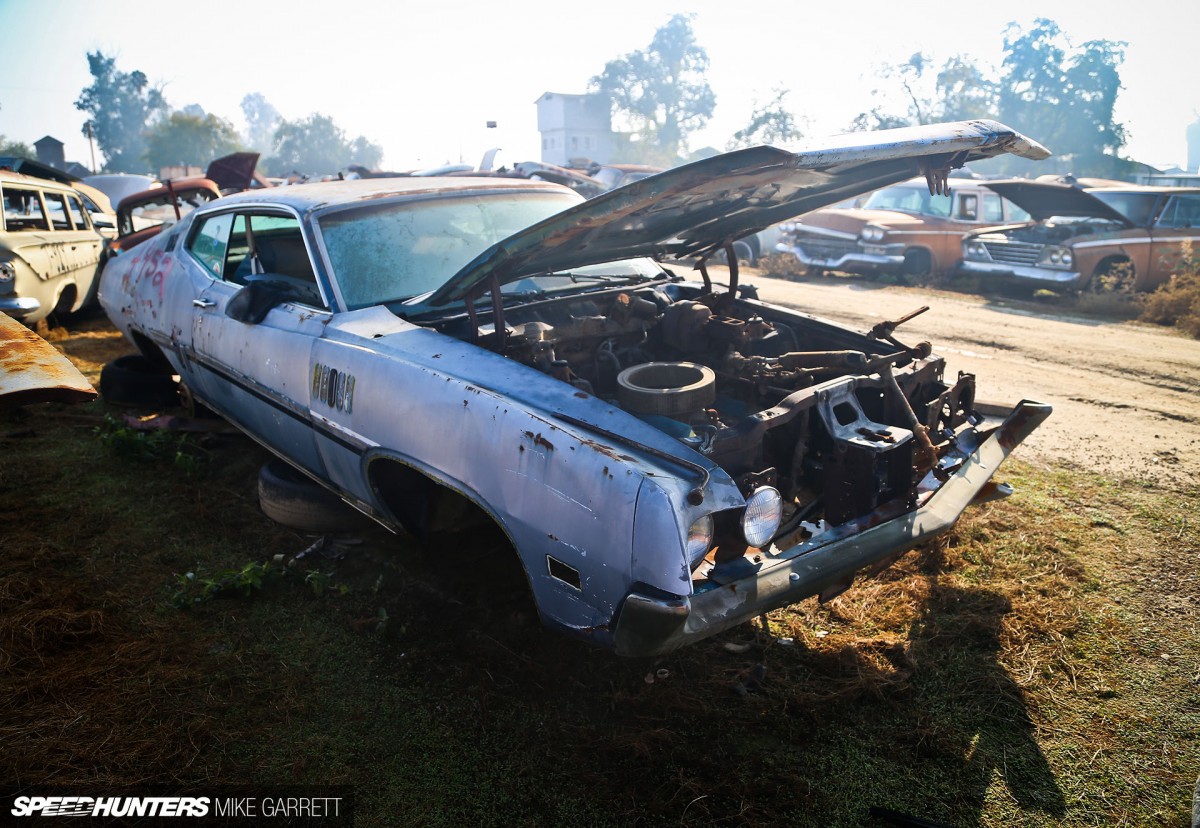 Equally surprising were some of the muscle-era Fords in the yard. There were plenty of Mustangs of course, but I'm talking about more unusual stuff, like this 351-powered '70 Torino GT.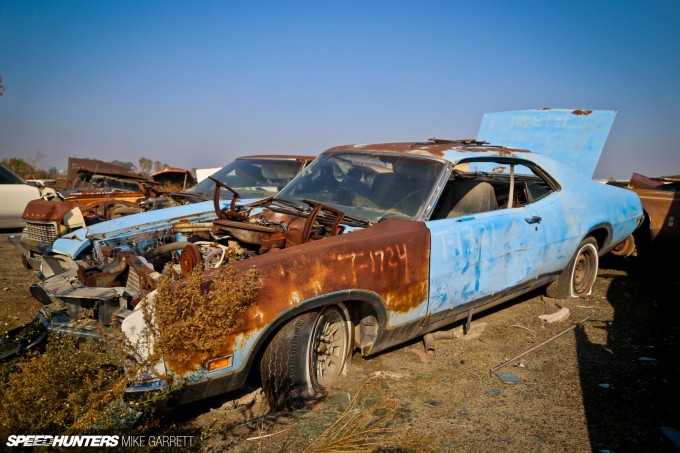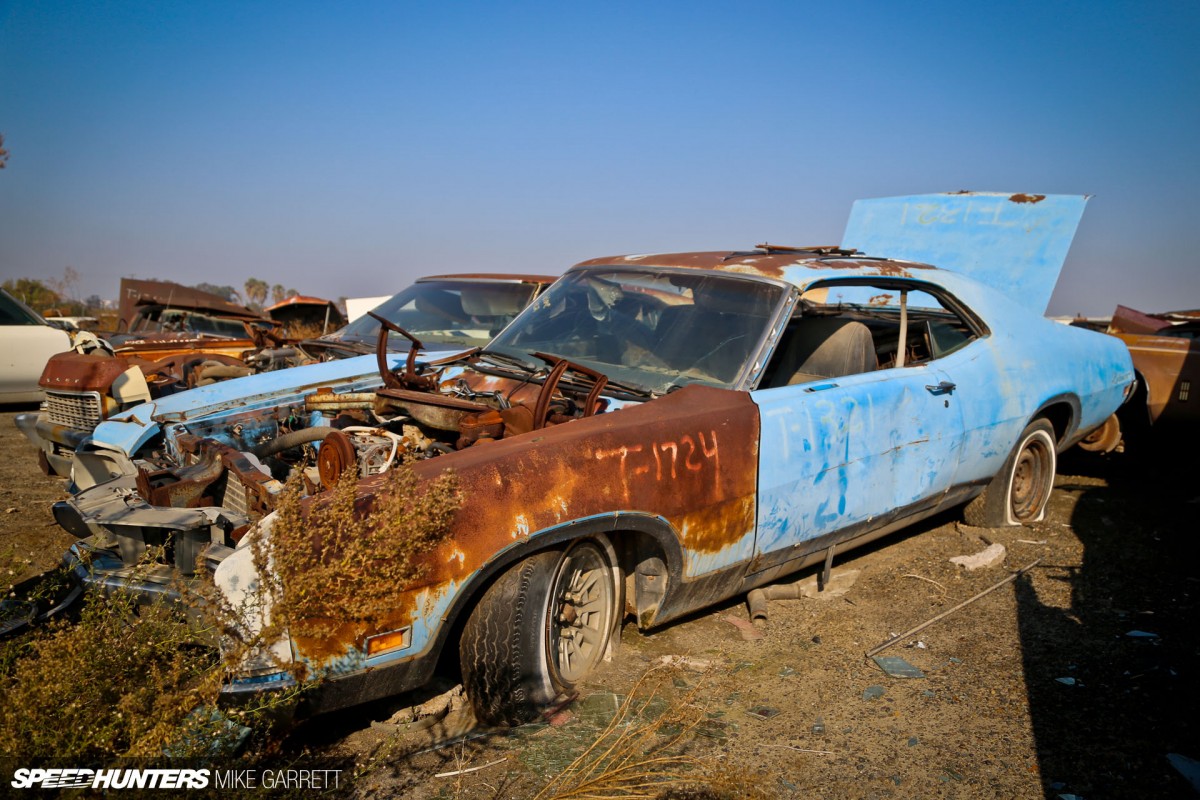 Or this Grabber Blue Mercury Cyclone GT, another one of those great early-'70s body styles that should be quite recognizable to stock car fans.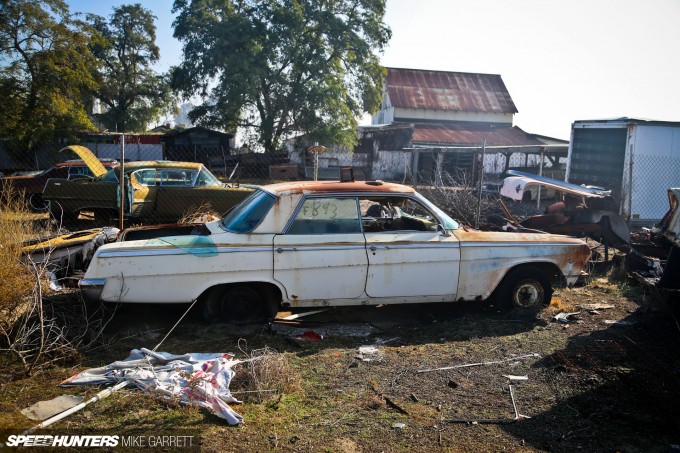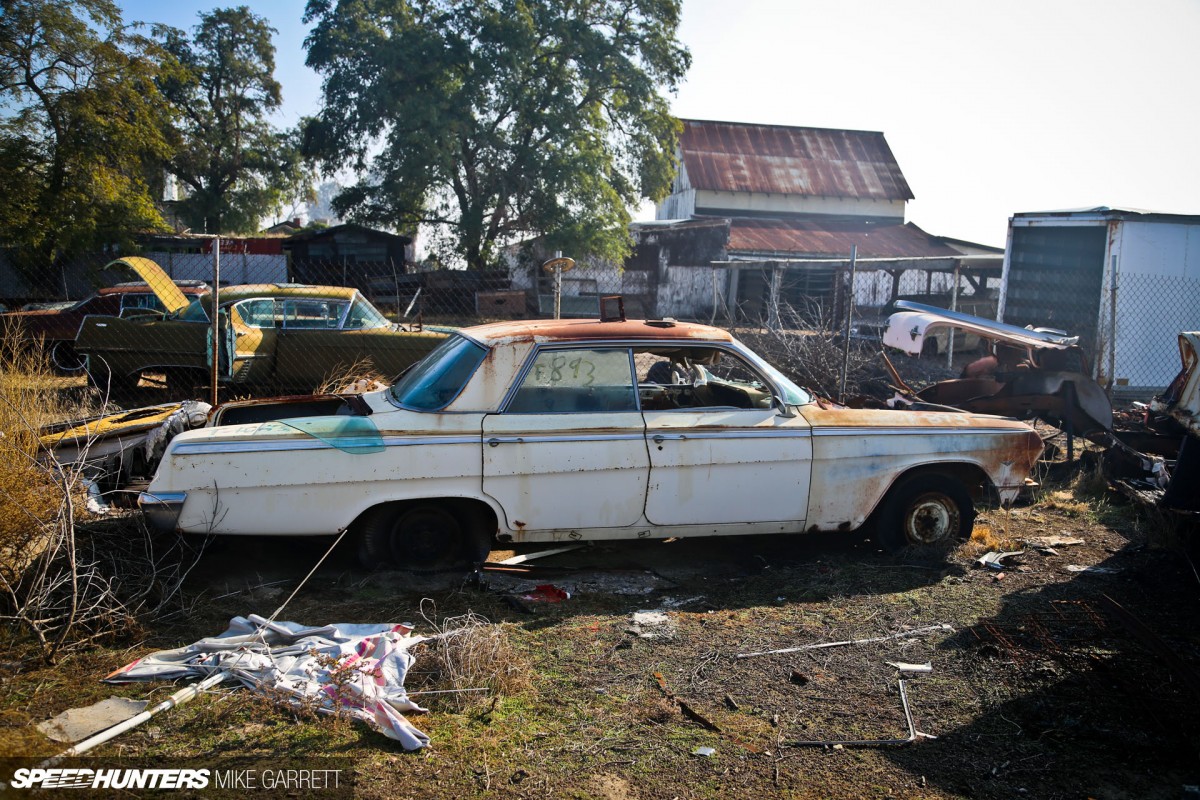 Needless to say, General Motors was also well represented, with Chevrolets, Buicks, Pontiacs, Oldsmobiles and Cadillacs of all types. While many of the cars had been cut and hacked almost to the bare chassis, others like this '62 Chevy four-door were much more complete.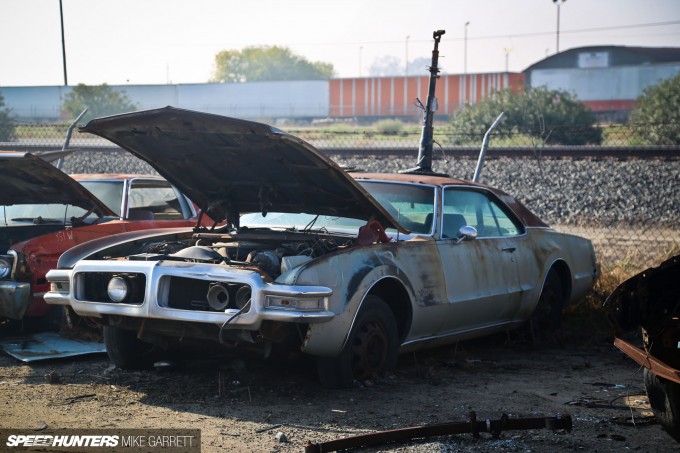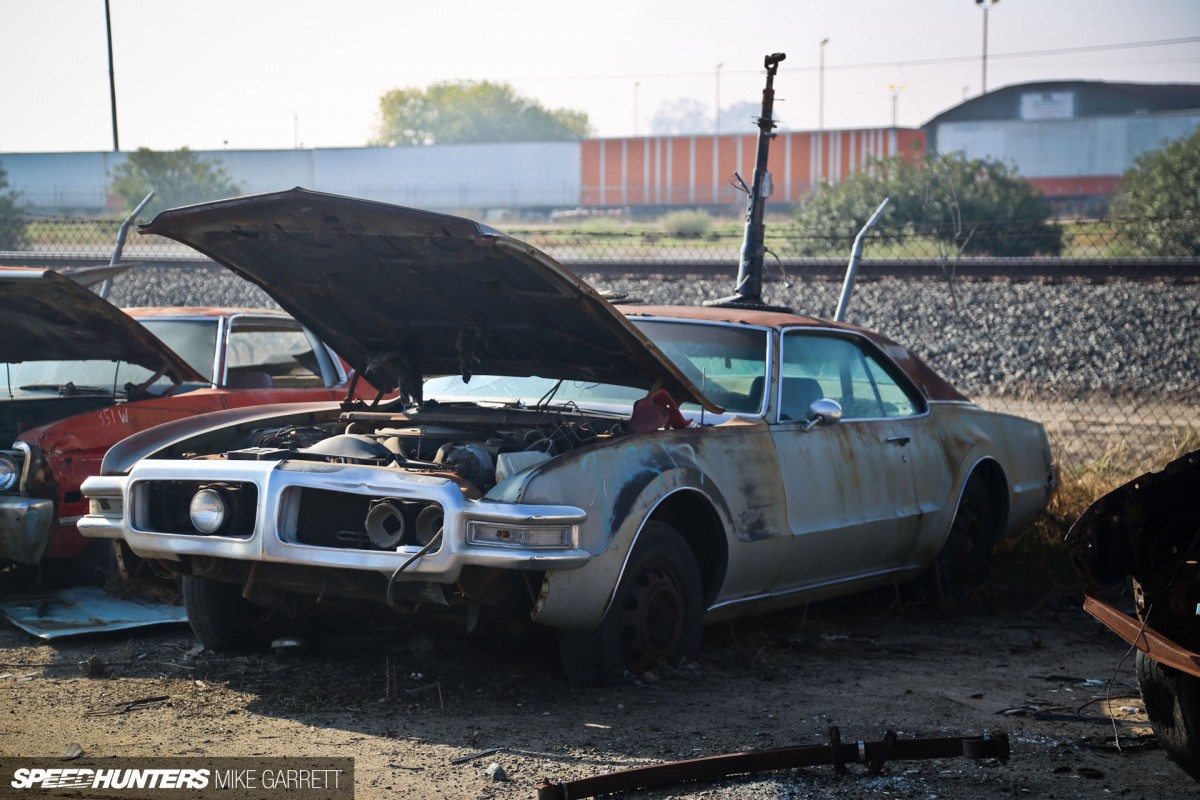 The front-wheel drive Oldsmobile Toronado was a groundbreaking car when it was introduced the mid-'60s, and Turner's has one of the biggest collections of early-model examples that I've ever seen. There had to be around a dozen of them.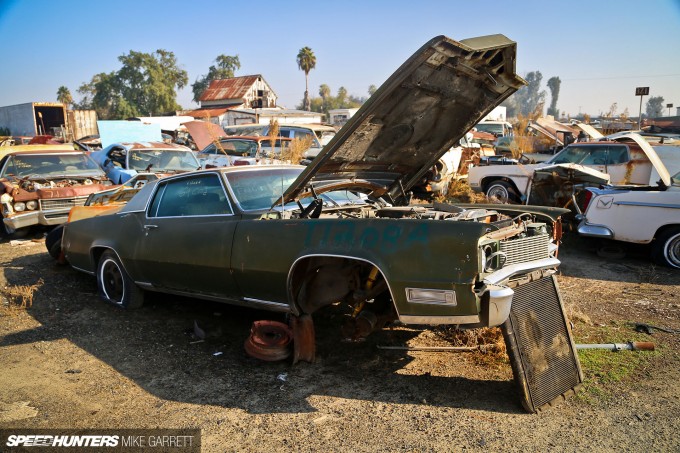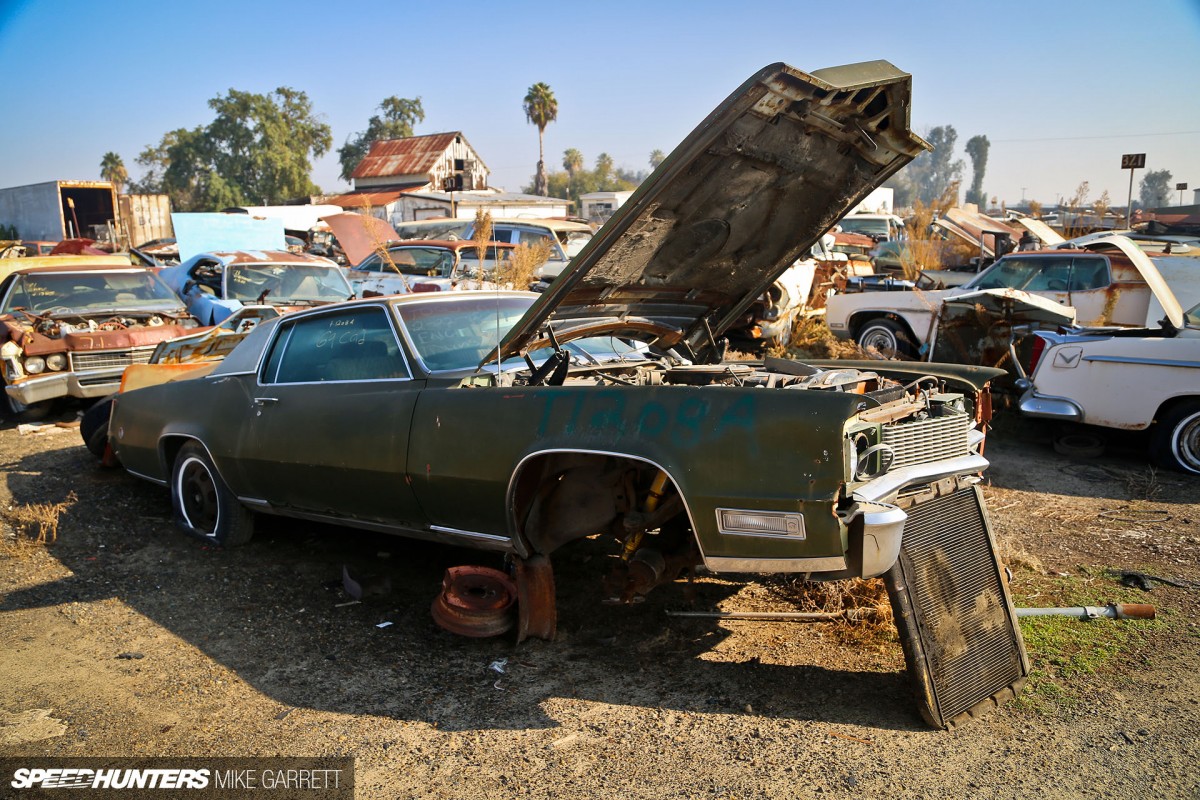 And you can't talk about the Toronado without mentioning its front-wheel drive Caddy counterpart, the Eldorado. As wrong as it might sound, there's something lovable about the notion of a massive, torquey V8 powering the front wheels of a luxury coupé.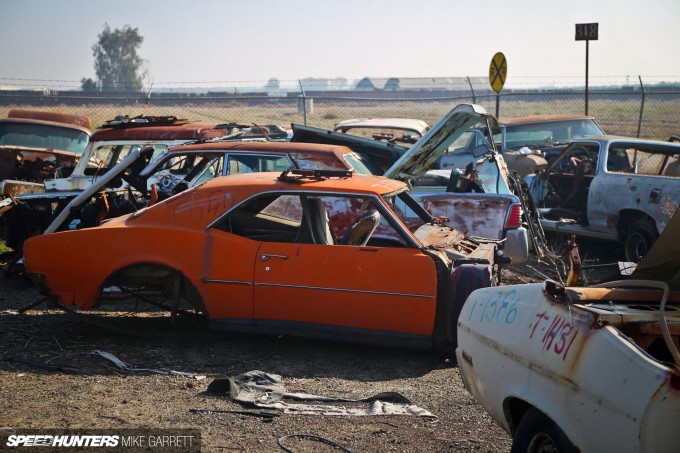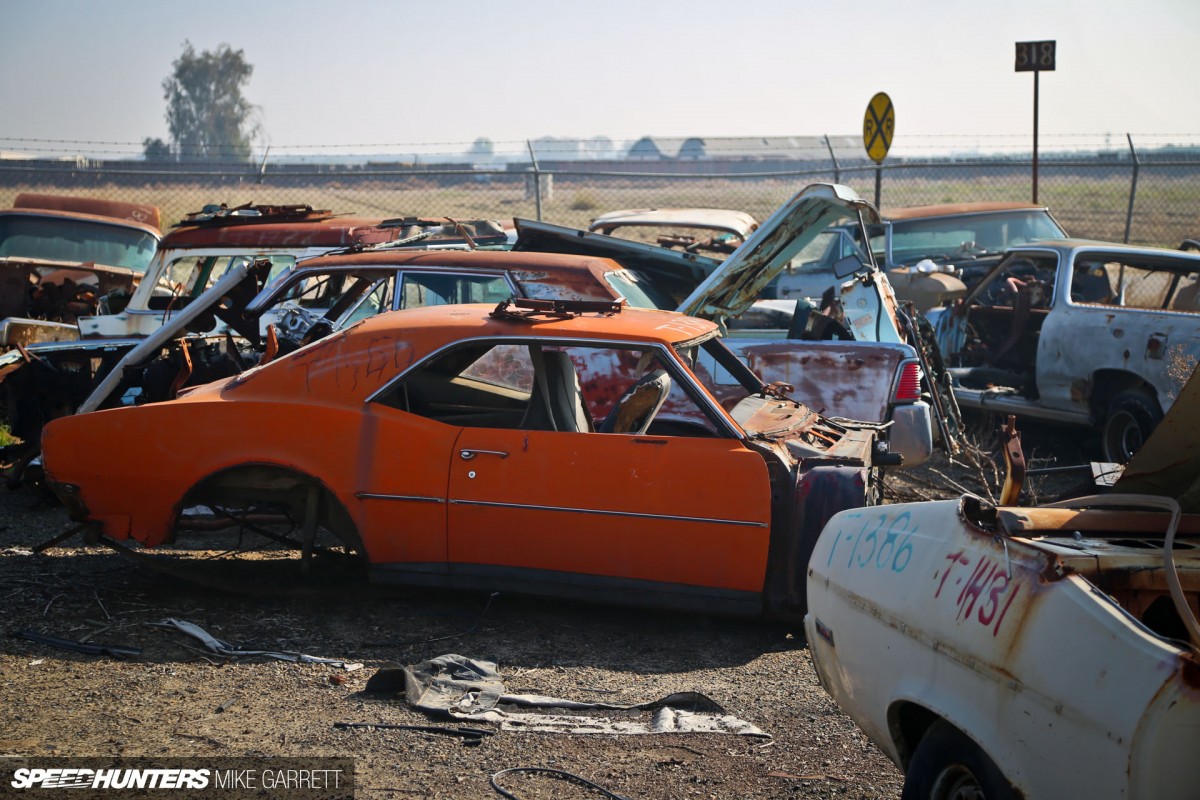 While there is no distinct organization to the cars in the yard, there were areas that had many vehicles of the same body style. One corner was full of GM F-Bodies, including this heavily picked over first gen Camaro.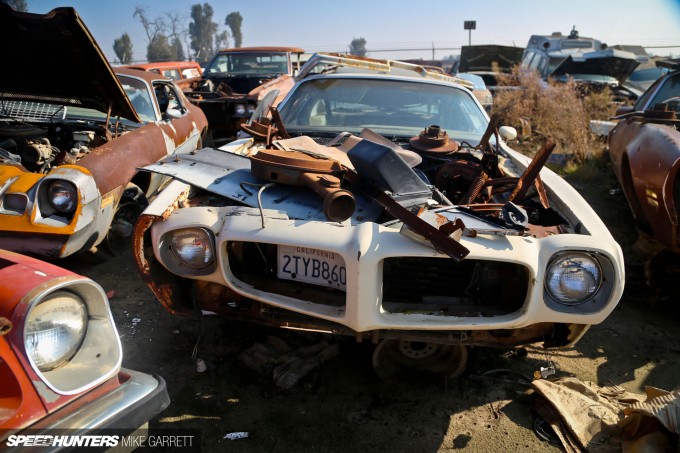 Also in the bunch were a ton of second generation Camaros and Firebrids. Public wrecking yards were once full of these things, but that's not really the case anymore.
History & Obscurities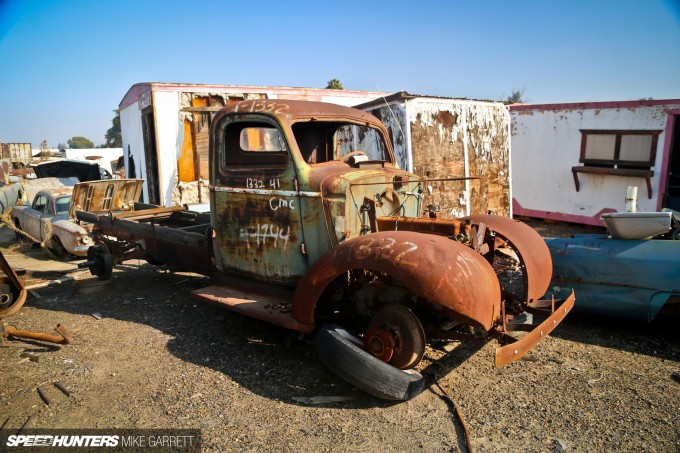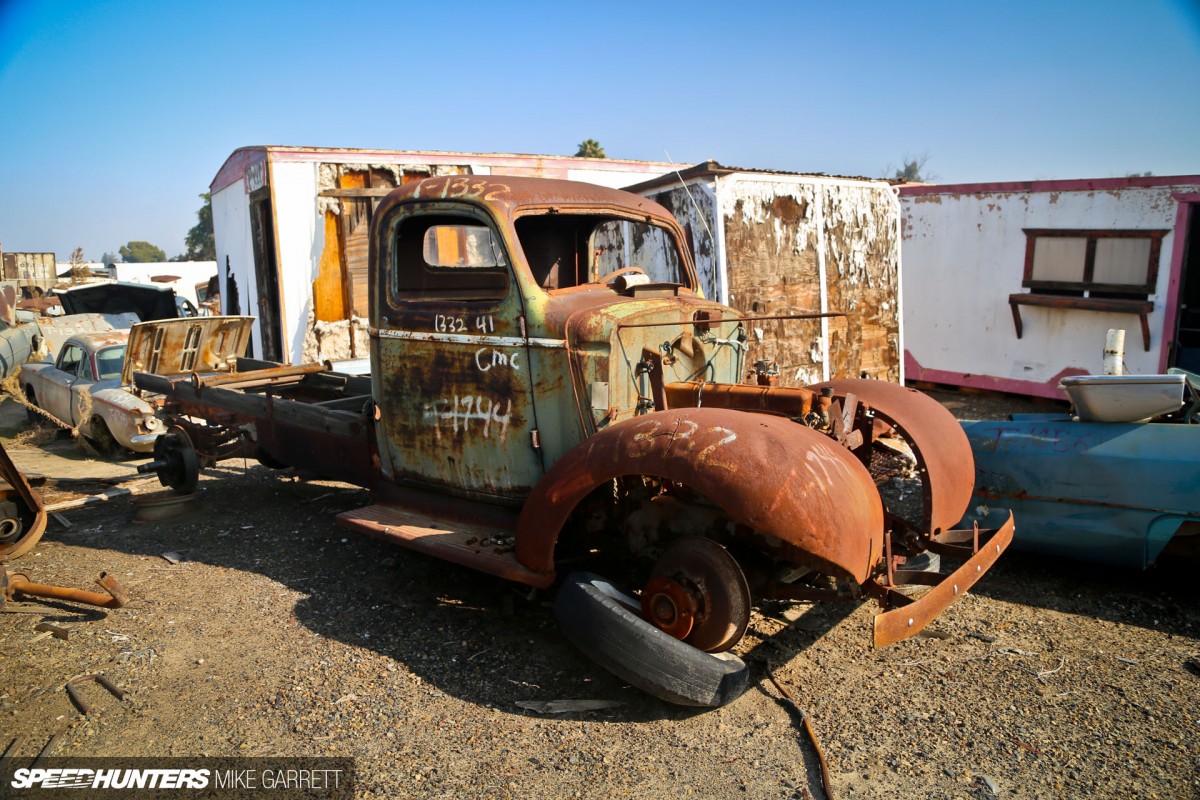 While it was fun to see the recognizable classics spread across the yard, equally interesting was the array of oddball stuff at Turner's, like this '41 GMC commercial truck.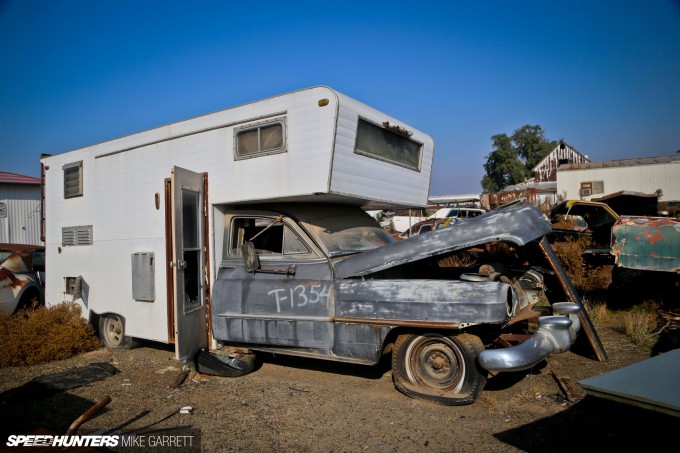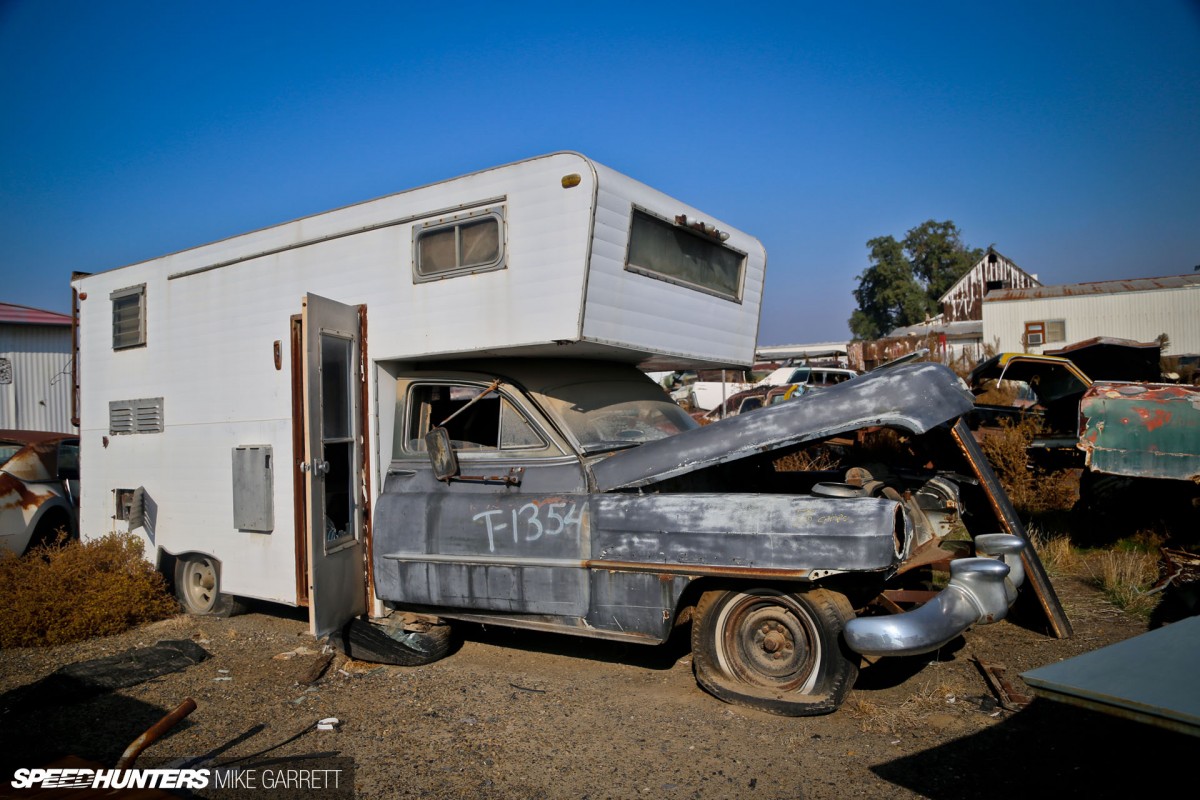 Or how about a 1950 Cadillac that someone long ago converted into an RV? Who needs a Winnebago when you can have this.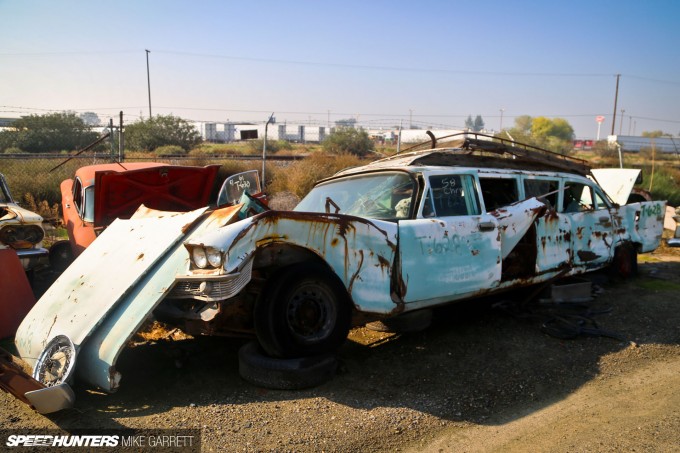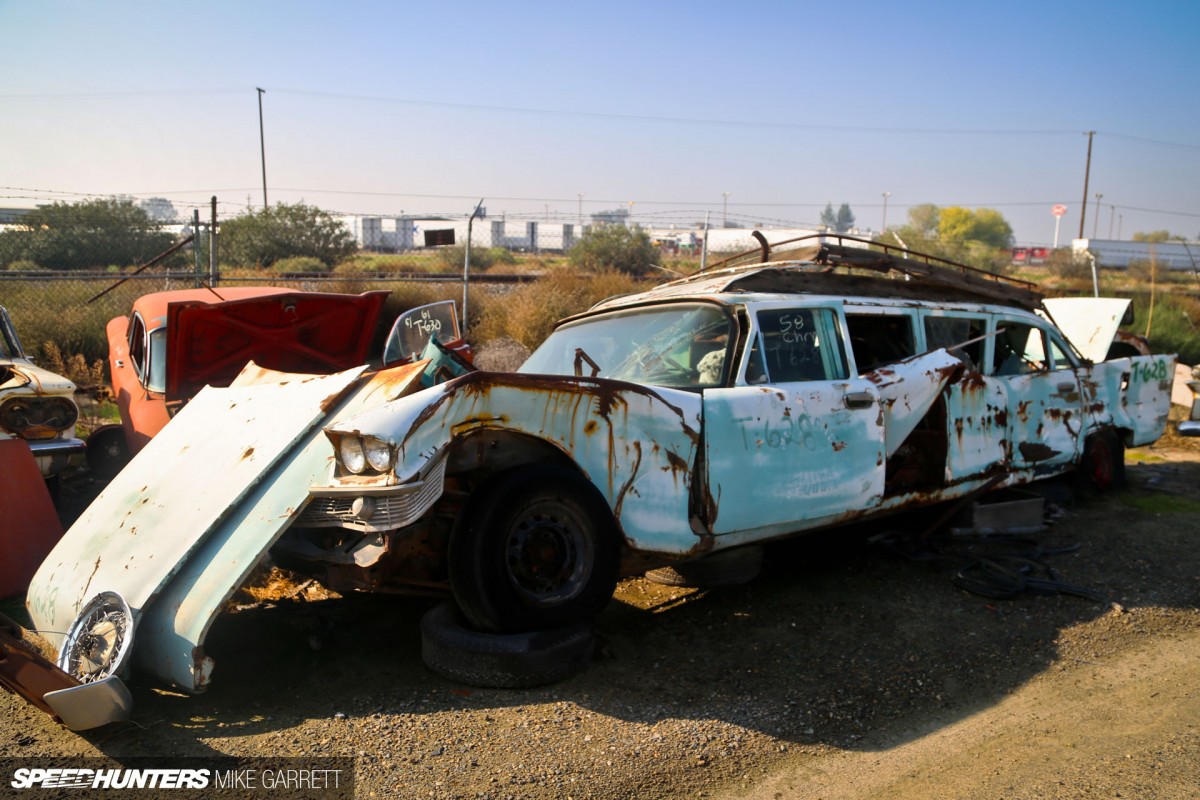 One of my favorite finds of the day was this stretched 1958 Chrysler which was built as an airport limousine in the days before shuttle buses.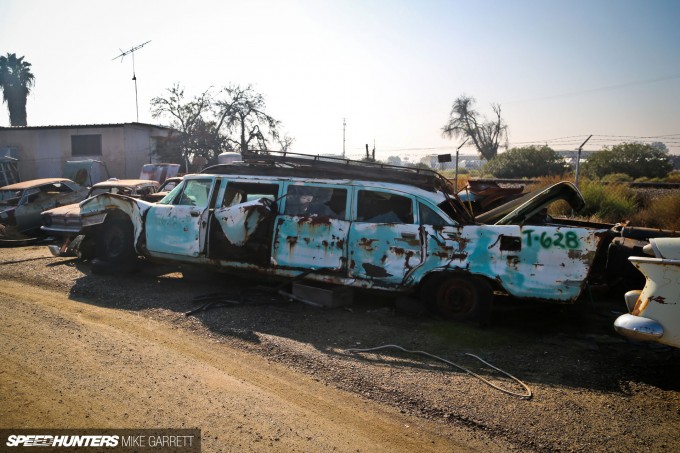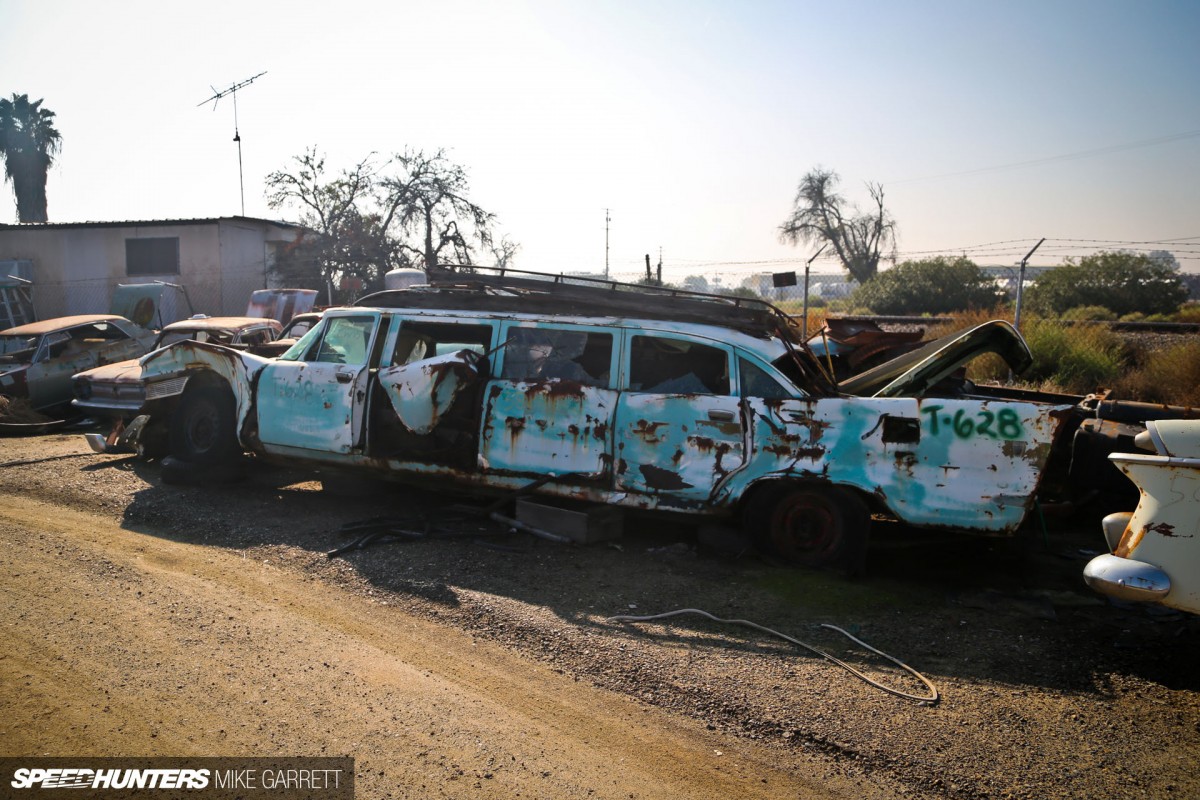 The enormous machine was quite far gone, but how awesome would it be to revive this thing into some kind of rat cruiser with Cummins power under the hood?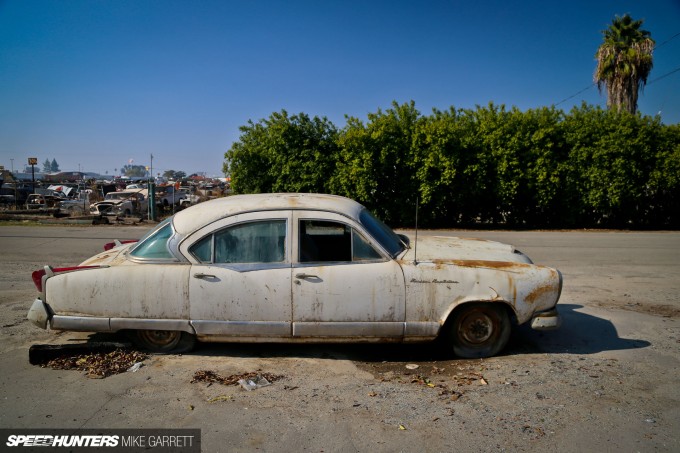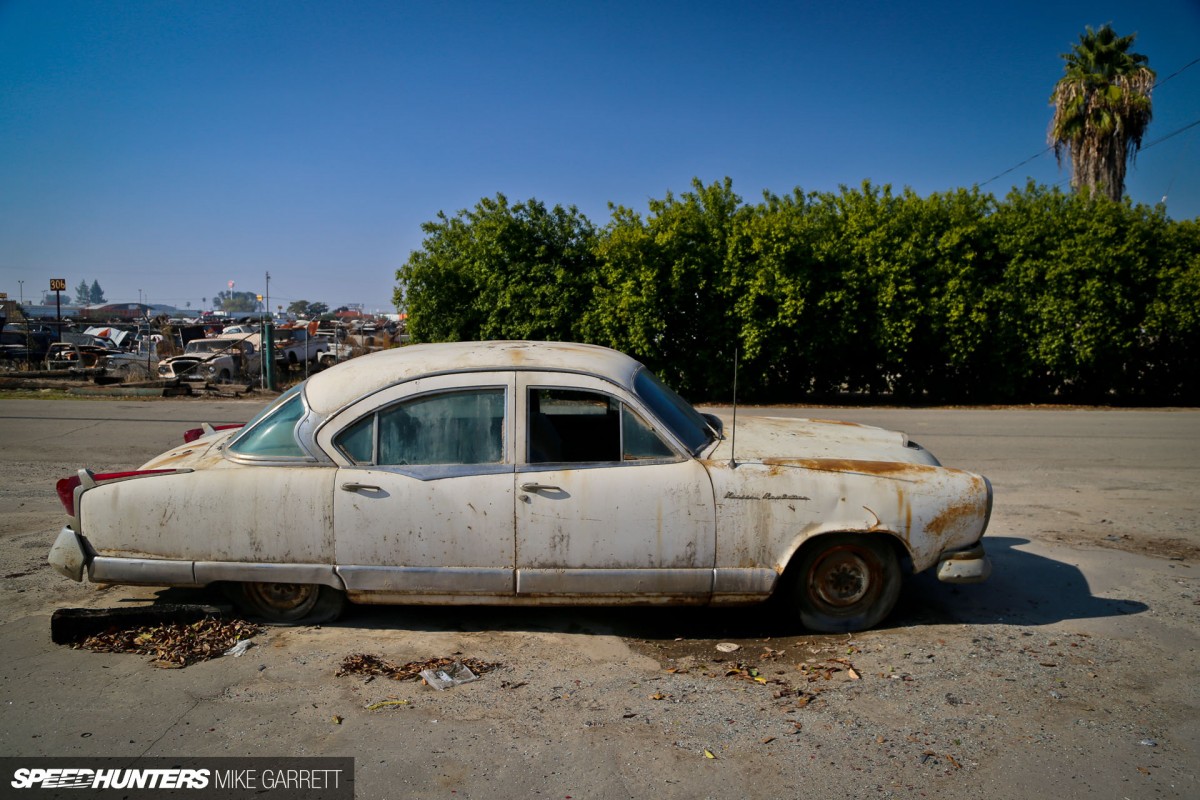 Another unusual find was this totally complete Kaiser Manhattan parked outside the yard itself. I bet Keith will dig this one.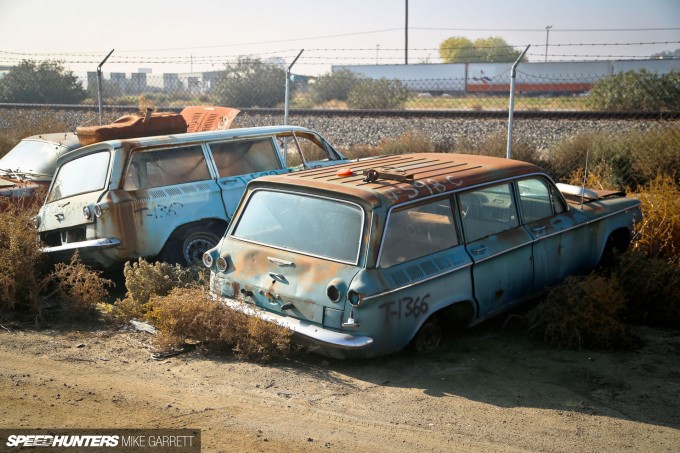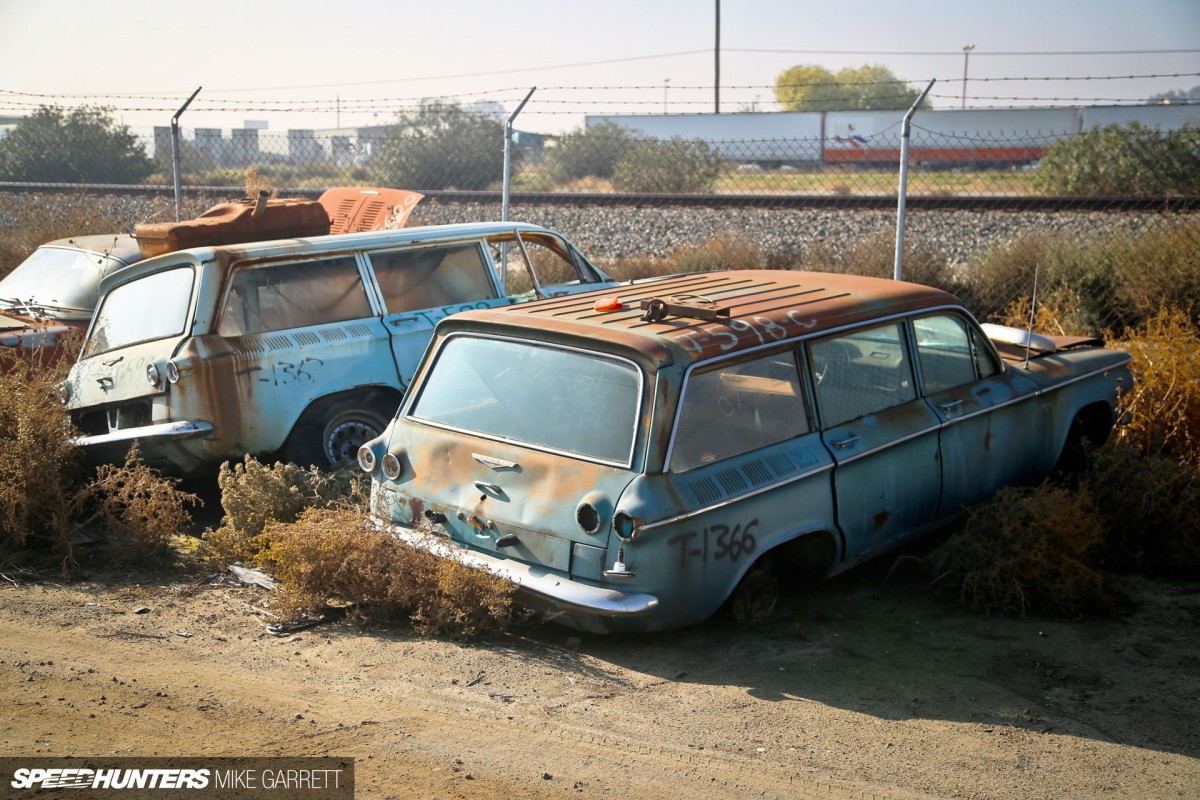 If you own a Chevy Corvair and are looking for parts, Turner's has you covered. There were tons of the air-cooled machines in the yard – coupés, sedans and wagons.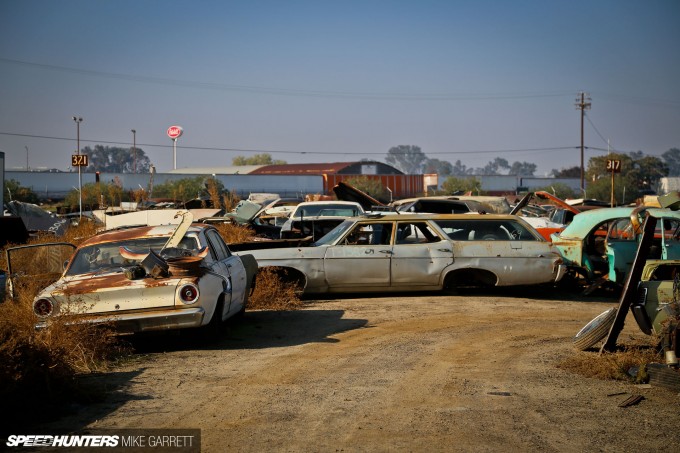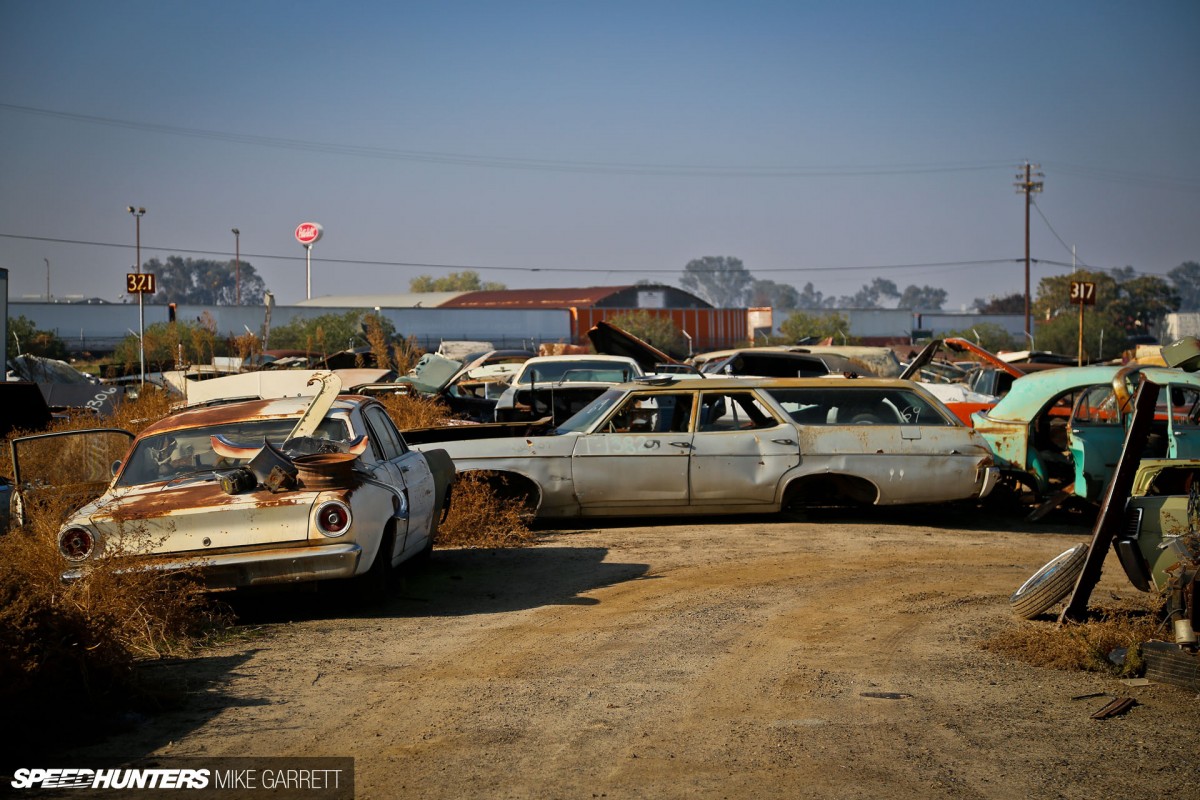 And speaking of station wagons, it's hard to remember just how popular these were in America until you visit a place like this. There are wagons everywhere here.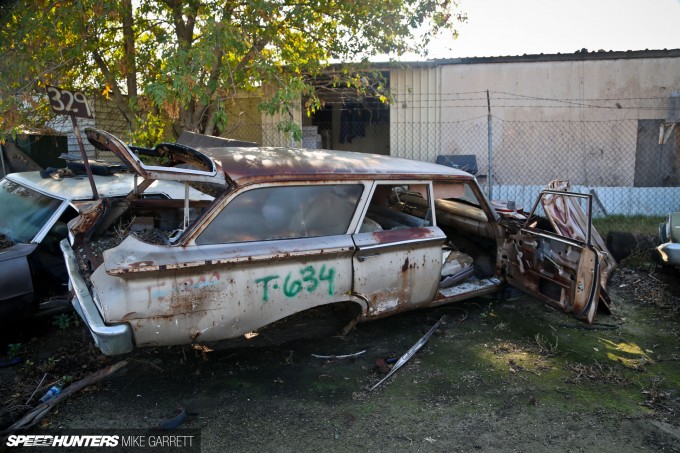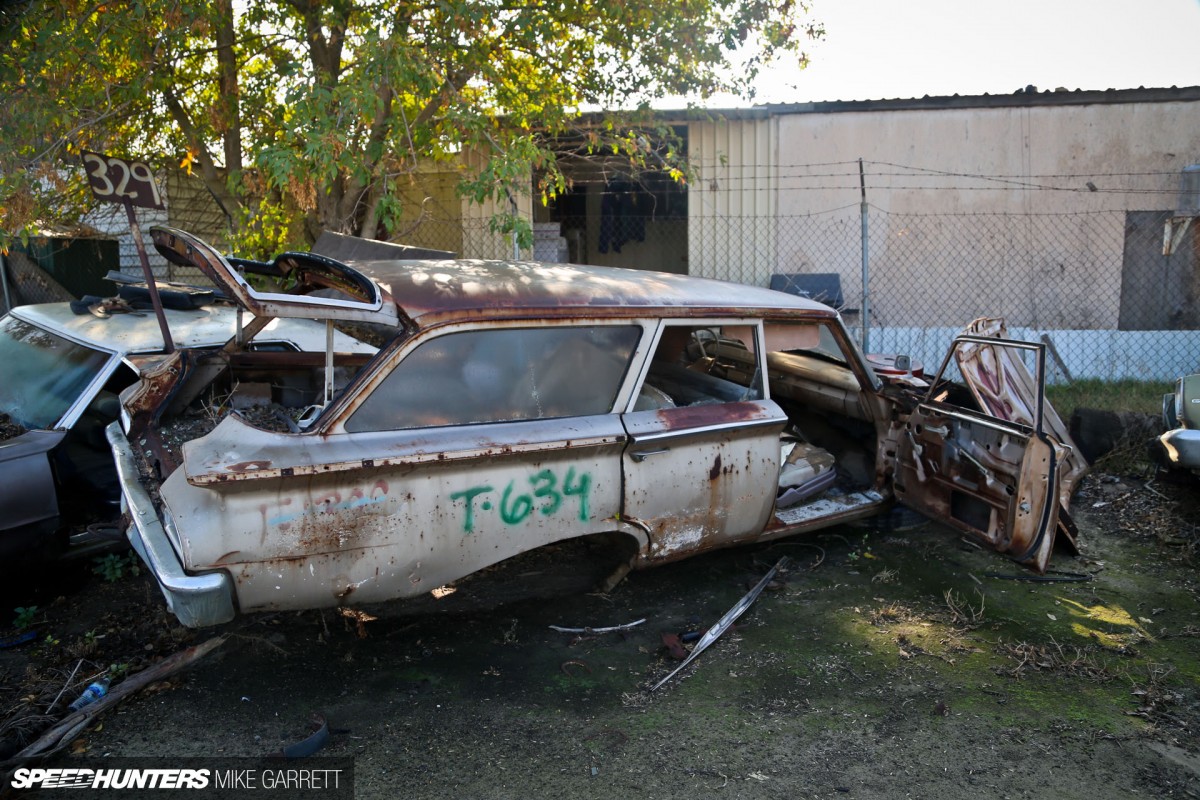 Today, it's all about SUVs and minivans, but for decades the wonderful station wagon was the vehicle of choice for families. As a big wagon geek, it pains me to think about this.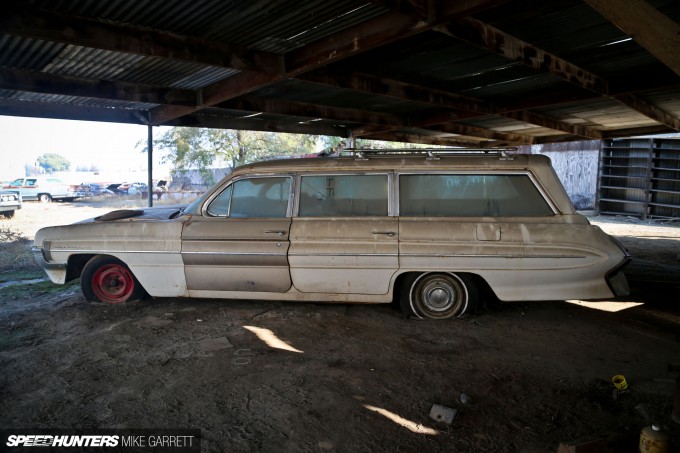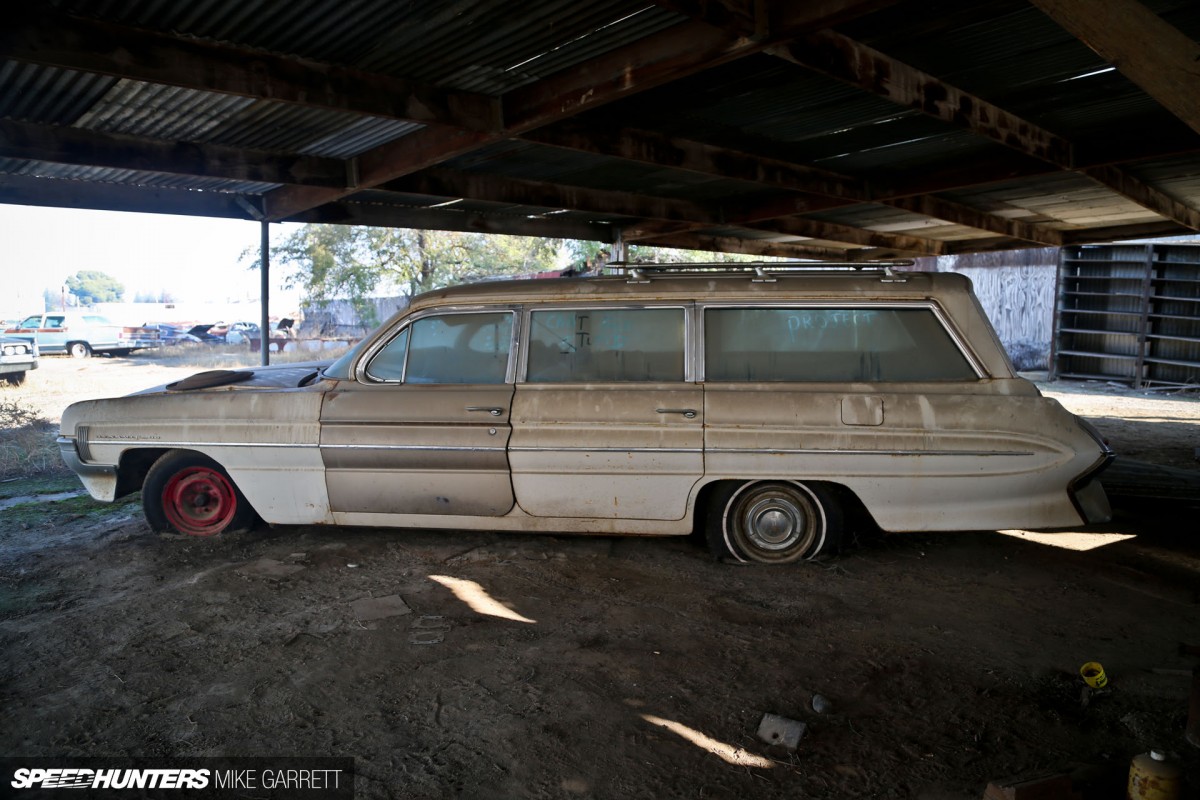 A few cars though, like this Oldsmobile, had clearly been set aside rather than becoming parts donors. Perhaps this one has some motoring life left in it?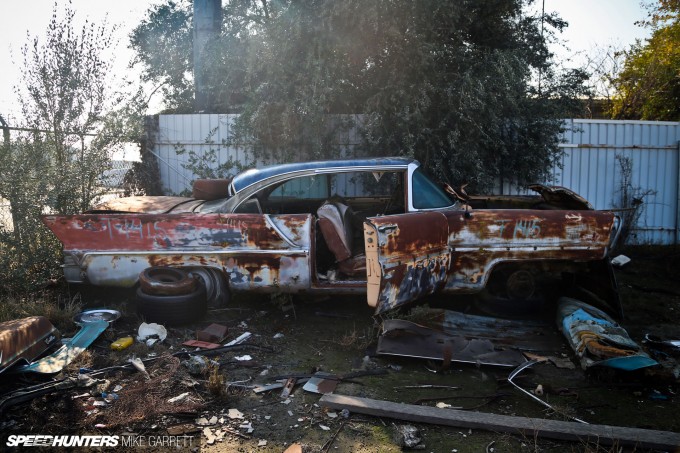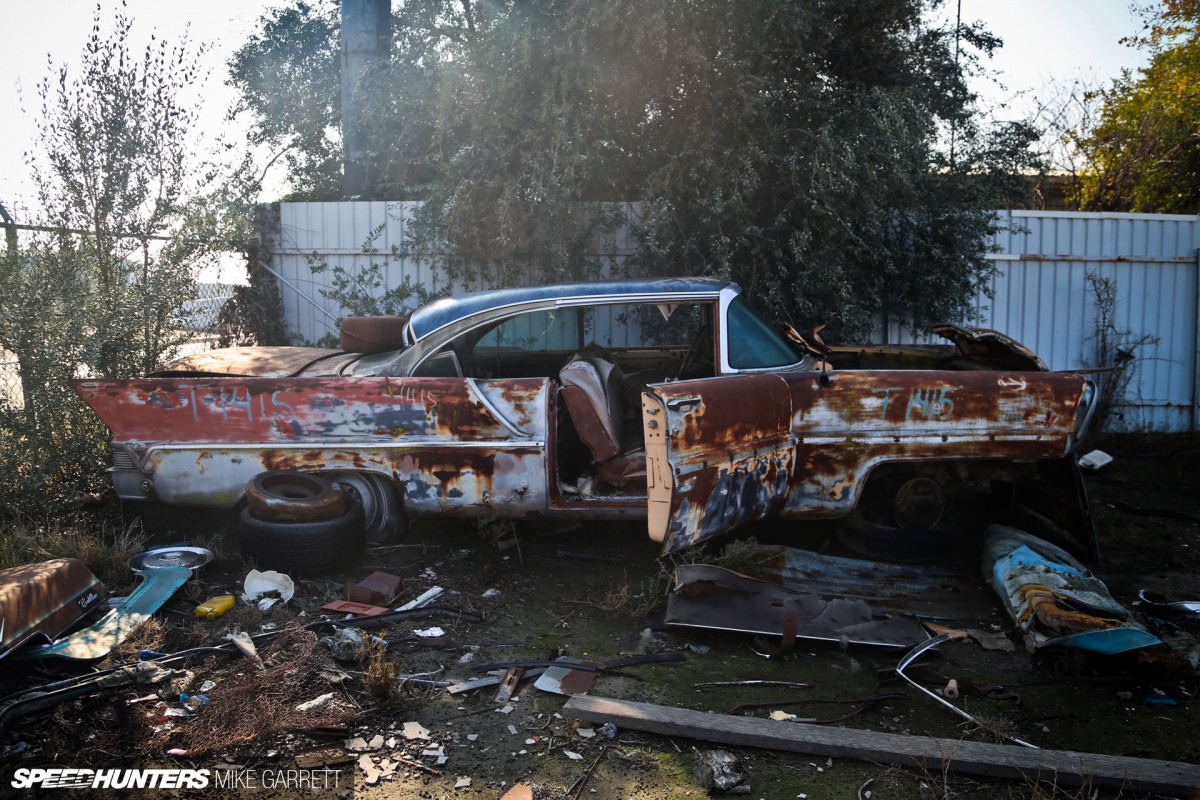 Unfortunately, the same can't be said for most of the other cars at Turner's. As you walk around starting at the rows and rows of old cars, you can't help but wonder about the stories behind them and how they went from gleaming boulevard cruisers to rotting corpses. I guess time takes its toll on everything.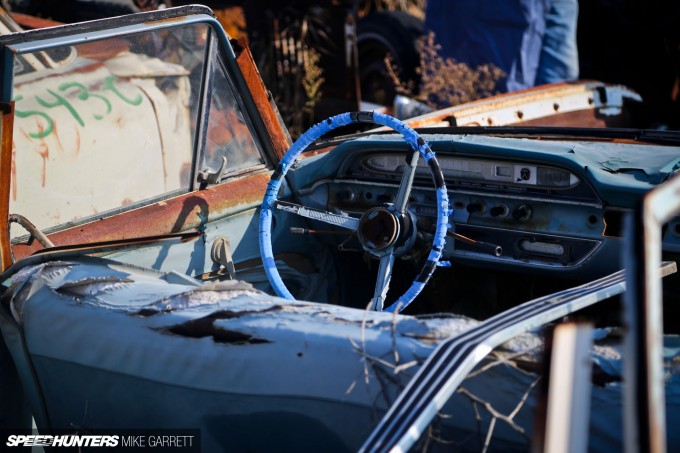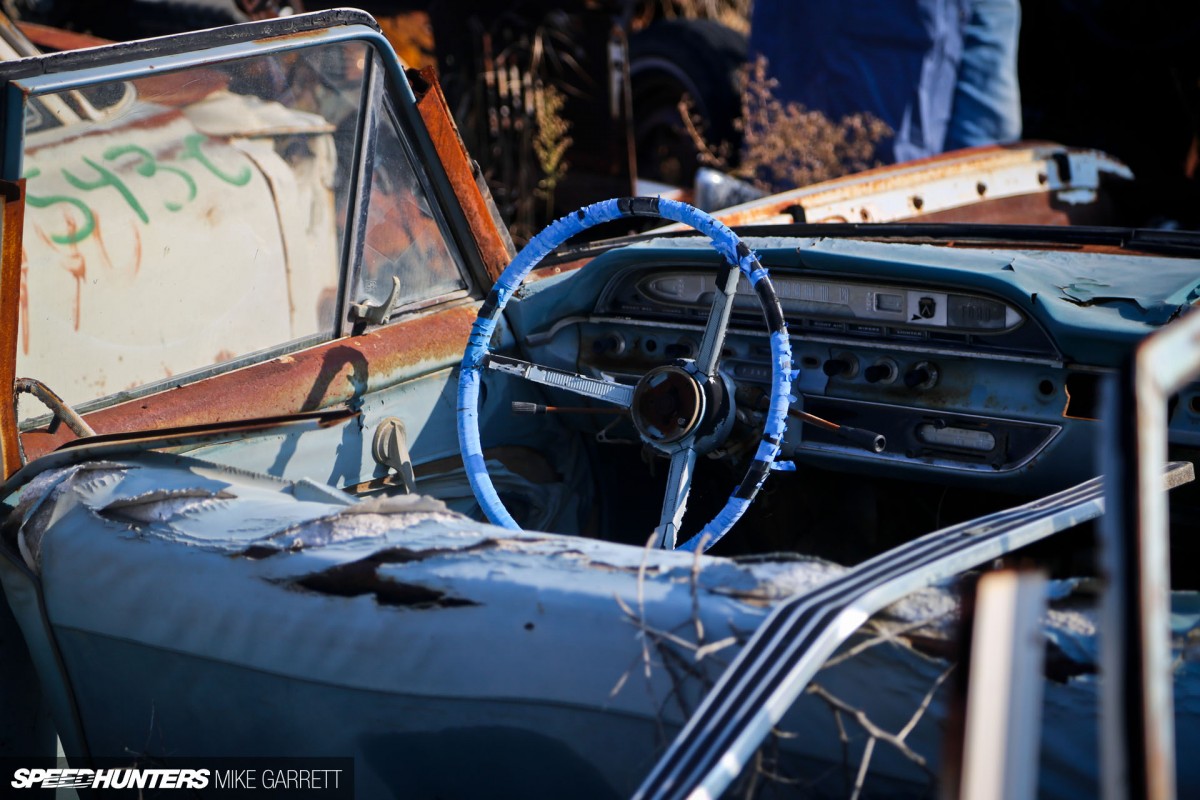 At the very least, we can take some comfort in knowing that many of their parts have gone on to help others keep their cars alive. And seeing these American classics in a junkyard is hell of a lot better than seeing them squished into little cubes and sent off to China.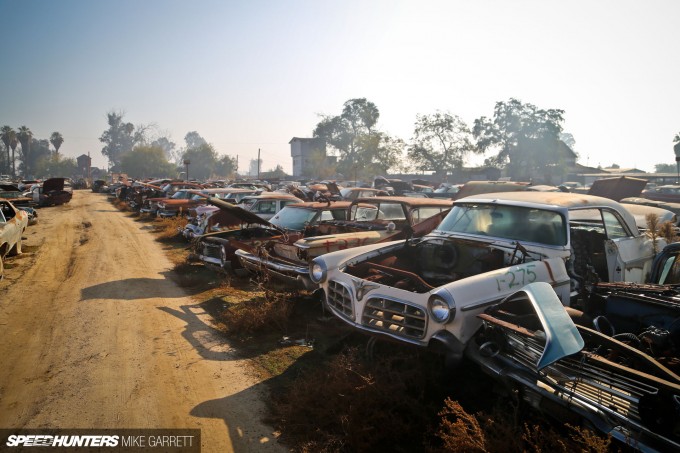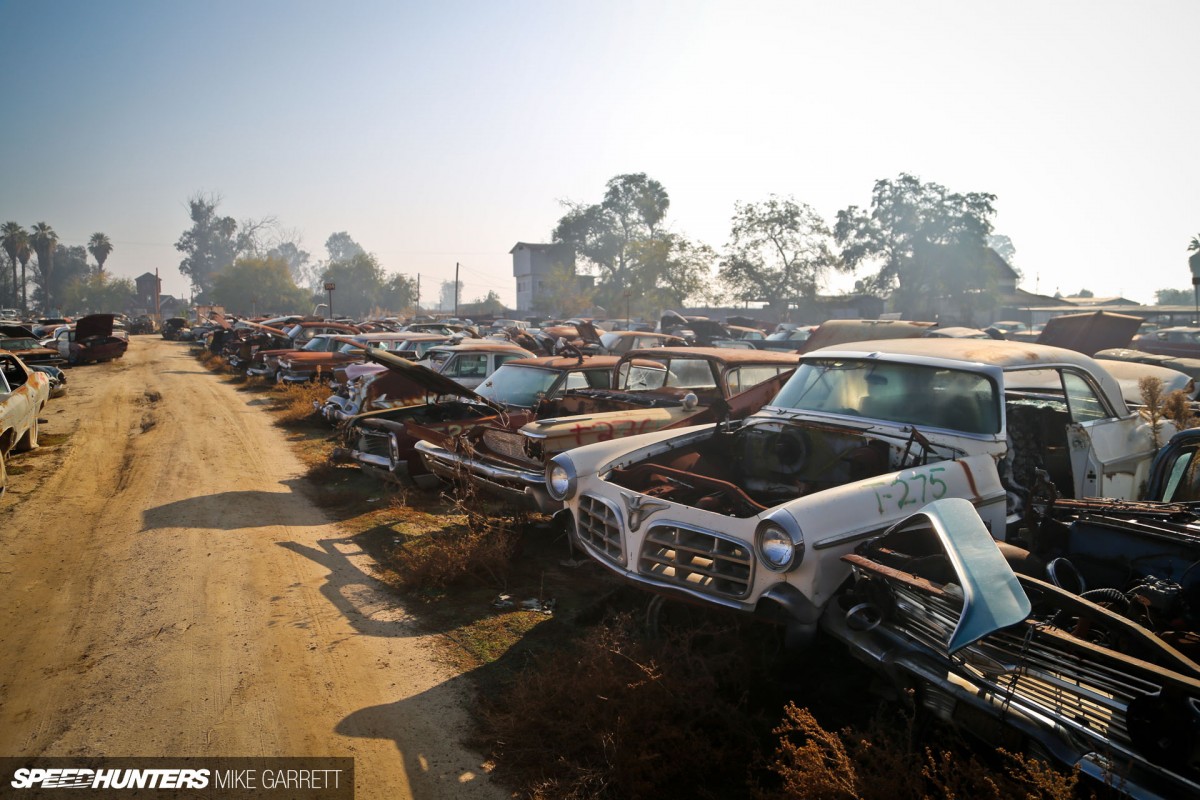 Ah yes, the great American junkyard. There really are few places in the automotive world that can be so exciting and so depressing at the same time.
Stay tuned for more from my visit to Turner's Auto Wrecking.
Mike Garrett
Instagram: japanifornia_media
mike@speedhunters.com