As the sun sets over Sydney Motorsport Park tonight, mechanics toil, drivers scheme and photographers edit (and nurse their sunburn). We're back for another year of Yokohama World Time Attack Challenge, and the competition is as intense as ever.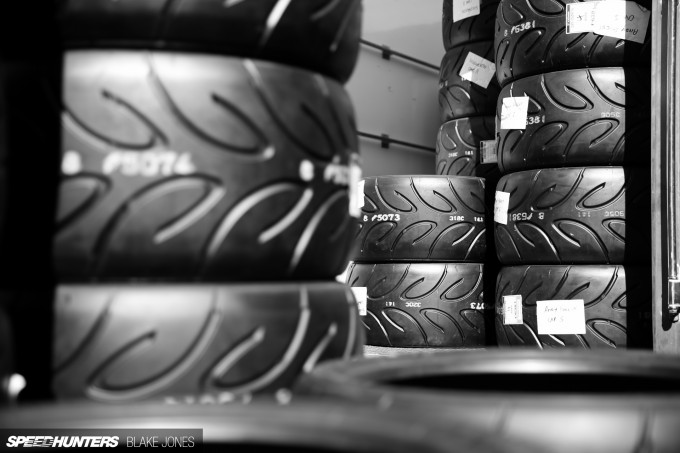 Time attack really is a mad pursuit; cars have spent the last 12 months (or more) being developed, tested, broken and in some cases shipped across oceans to be here. WTAC has established itself as the time attack event to prove your chops, and this year teams from New Zealand, Japan, England and the USA have joined a strong Aussie contingent to put tyre to tarmac in the pursuit of one perfect lap.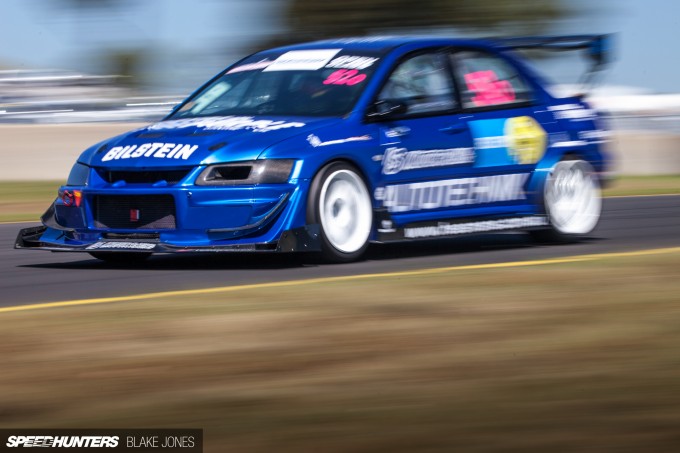 Racing conditions are especially hot for this time of year. Track temps topped 60 degrees Celsius (140°F) after lunch, leading some teams to forfeit their later runs in order to conserve tyres and fragile engines. Tomorrow is expected to be even warmer, so we might see faster times limited by overheating tyres and boosted engines struggling to make peak power.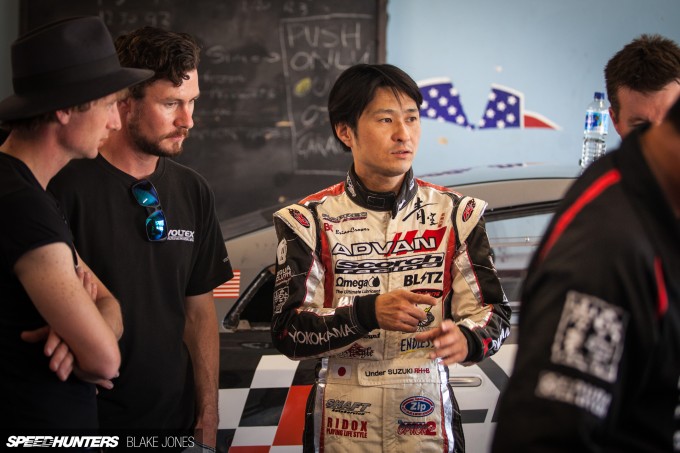 As always, all eyes are on this man, Under Suzuki, and his Scorch Racing Nissan Silvia S15. Things were looking good for the event veteran when he laid down a 1:25.85 lap, only 7/10ths of a second behind reigning champ Garth Waldon in the Tilton Mitsubishi Lancer Evo. However, Suzuki-san was towed back to the pits after the last session of the day with engine issues.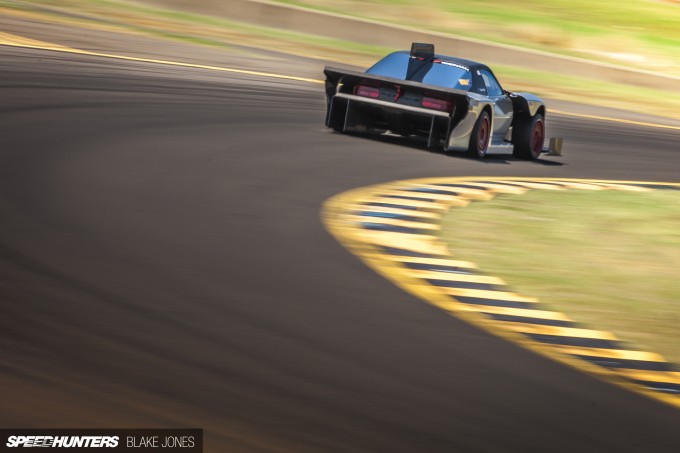 And let's not forget a certain Porsche 968 – a new challenger has definitely appeared. The enormous rear wing failed in a morning session, but that didn't stop the team from heading out to gather some data on this newly-developed vehicle. A 1.33 is well off the pace, but I'm expecting big things from the PR Technology team tomorrow.
This is just a quick update, but more will be coming to you shortly. I'm off to have a restoring ale and a solid rest before the main show kicks off tomorrow. You can check out the free livestream here.
Blake Jones
Instagram: blaketjones
blake@speedhunters.com