With all the recent spotlights and features we've posted involving pickup trucks, we've received some feedback that you guys quite like seeing these haulers posted on Speedhunters. So I thought I'd go ahead and shine a light on another radical build, this time an American-made pickup that I happened to find in Japan.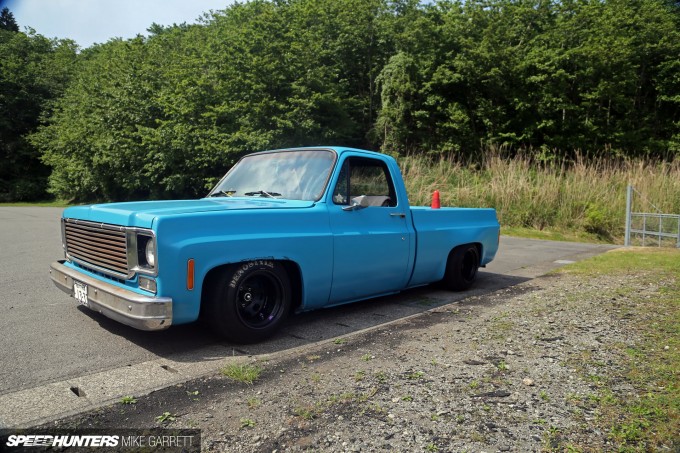 This square body GMC C10 truck belongs to Hiroyuki Mitamura of Team Free's – a Kanto area drift crew that features some of the most radically-styled street cars anywhere in Japan. But when Mitamura-san is not out there drifting his S13 Silvia, he can be found rolling around Tokyo in his GMC daily driver.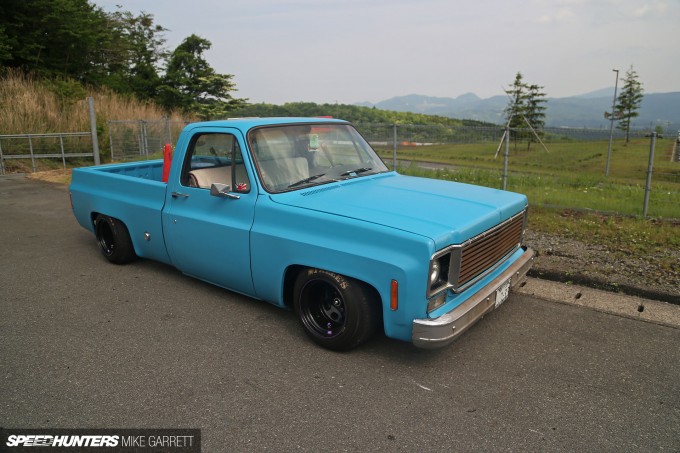 While many of the vintage American vehicles you find in Japan are in spotless condition, that definitely wasn't the case with the GMC when Hiroyuki picked it up a couple years ago. Rust featured in many areas of the pickup, but rather than attempting a restoration he decided to do something a little different.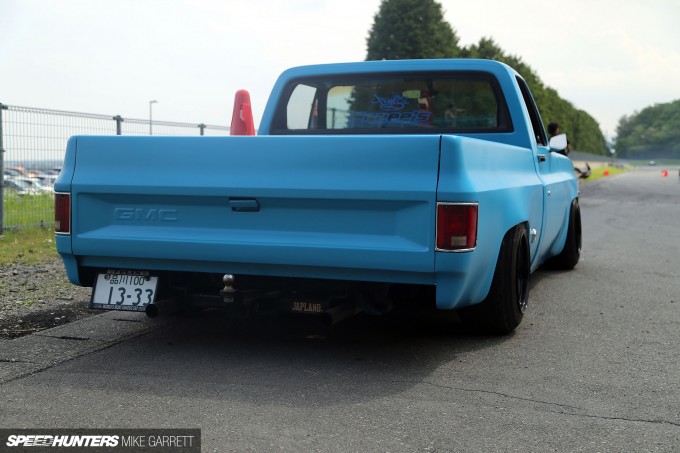 There are plenty of slammed C10s out there in the world, but to get his truck riding low Mitamura-san fabbed up a trick suspension setup that's completely static. That's right, no airbags.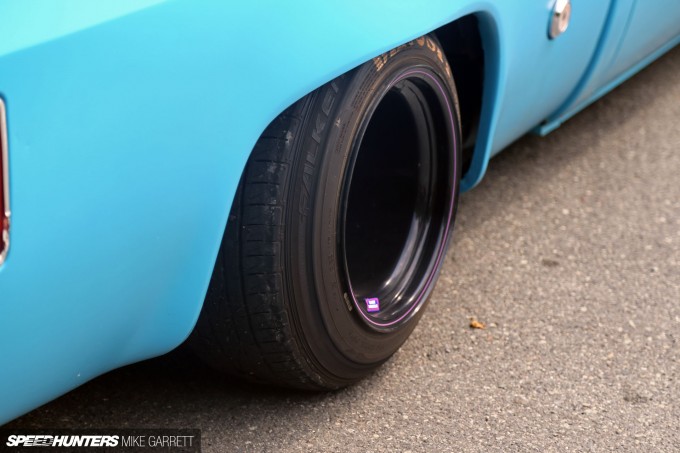 Next up, he massaged the body, widening the front and rear fenders in a way that accommodates fatter wheels without detracting from the GMC's factory lines.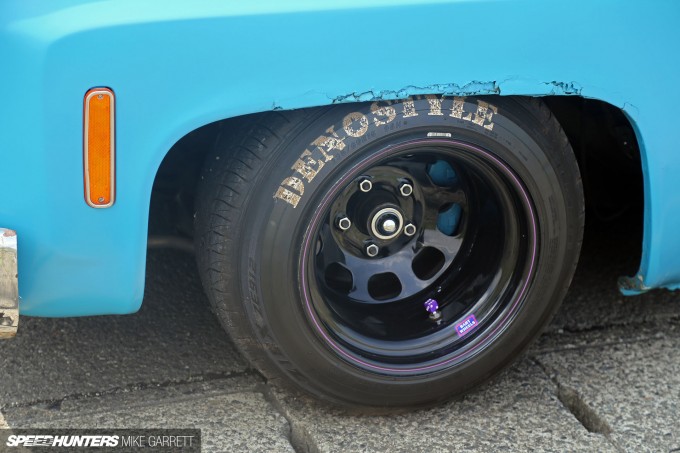 Then he filled up the fenders with a set of 15×12-inch stock car steelies from Bart Wheels and stretched a set of 225/60R15 Falken ZE912 tires around them. The look is something that brings to mind Japanese kyusha and drift cars more than American pickups, which often feature large billet wheels.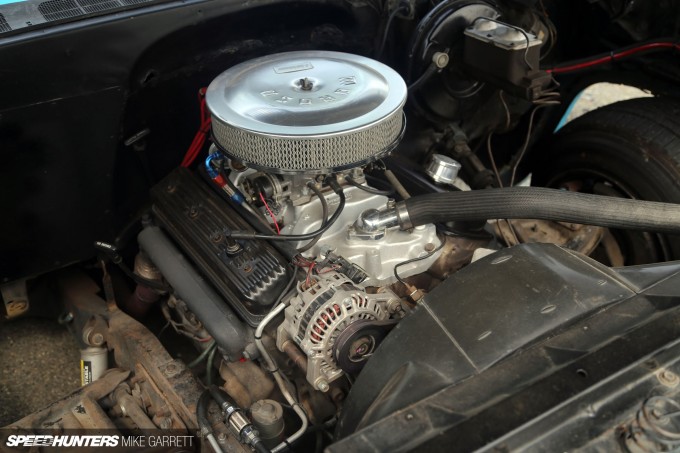 Because the truck is used as a daily driver, reliability and simplicity were key. Under the hood sits a lightly-modified 350ci Chevy V8, known in Japan as the san go maru.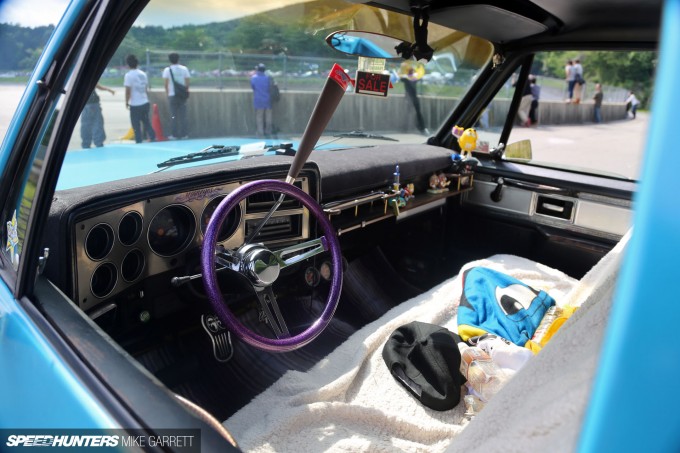 Inside the cab you'll find a stock bench seat, a Mooneyes steering wheel and gas pedal, and a Budweiser tap shift handle for the automatic transmission.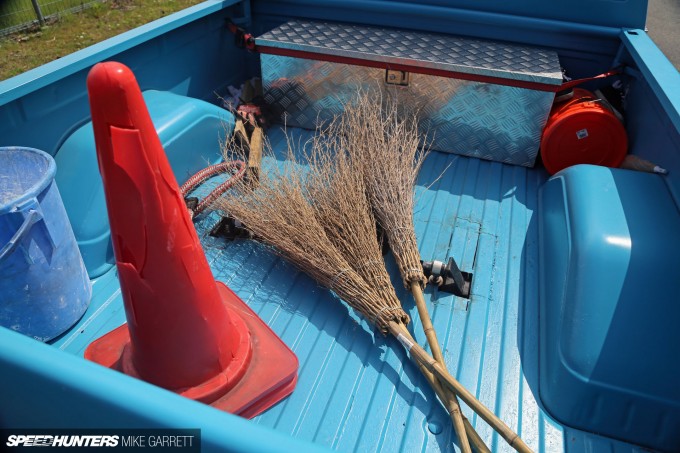 And in addition to serving as his daily transportation around Tokyo, the old GMC also comes in quite handy as a support and service vehicle at drift events, which is one of a few different places I ran into Mitamura-san at.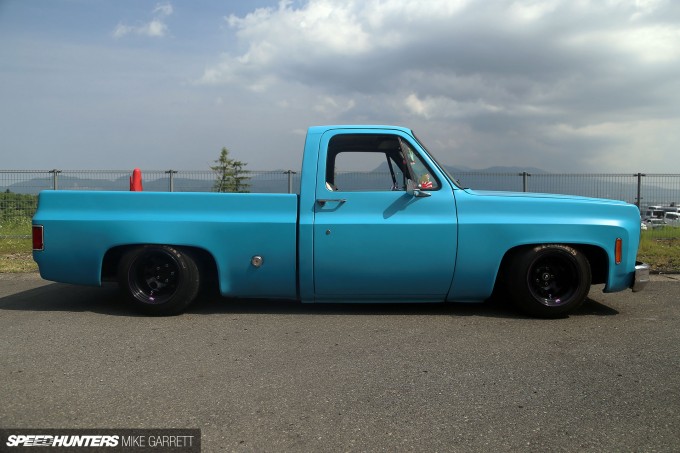 As I get started on my own Dodge Dart project car, the Team Free's GMC pickup is another vehicle I'll be looking to for inspiration for its cool blend of American roots and unconventional modifications.
Not bad at all for a daily beater, eh?
Mike Garrett
Instagram: japanifornia_media
mike@speedhunters.com