Like most, I enjoy a good sleeper. However, it's been a long, long time since I've last seen a proper example either online or on the road.
This is because there's nearly always a giveaway or a tell-tale sign that spoils the sleeper surprise. You know what I'm talking about, right? The clearly larger-than-stock brakes, that subtle front mount intercooler or a stripped and caged interior.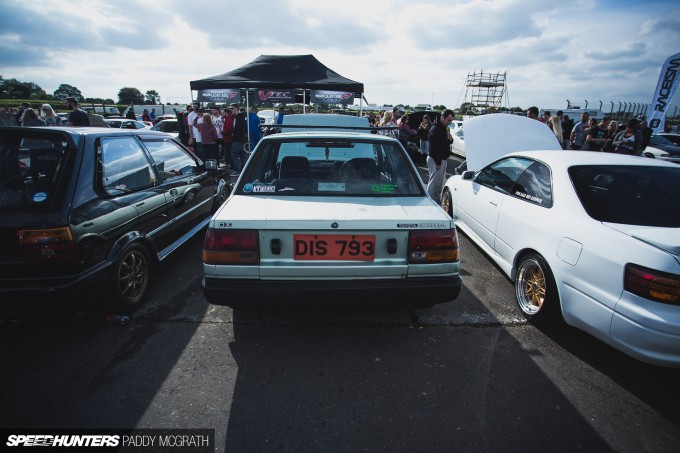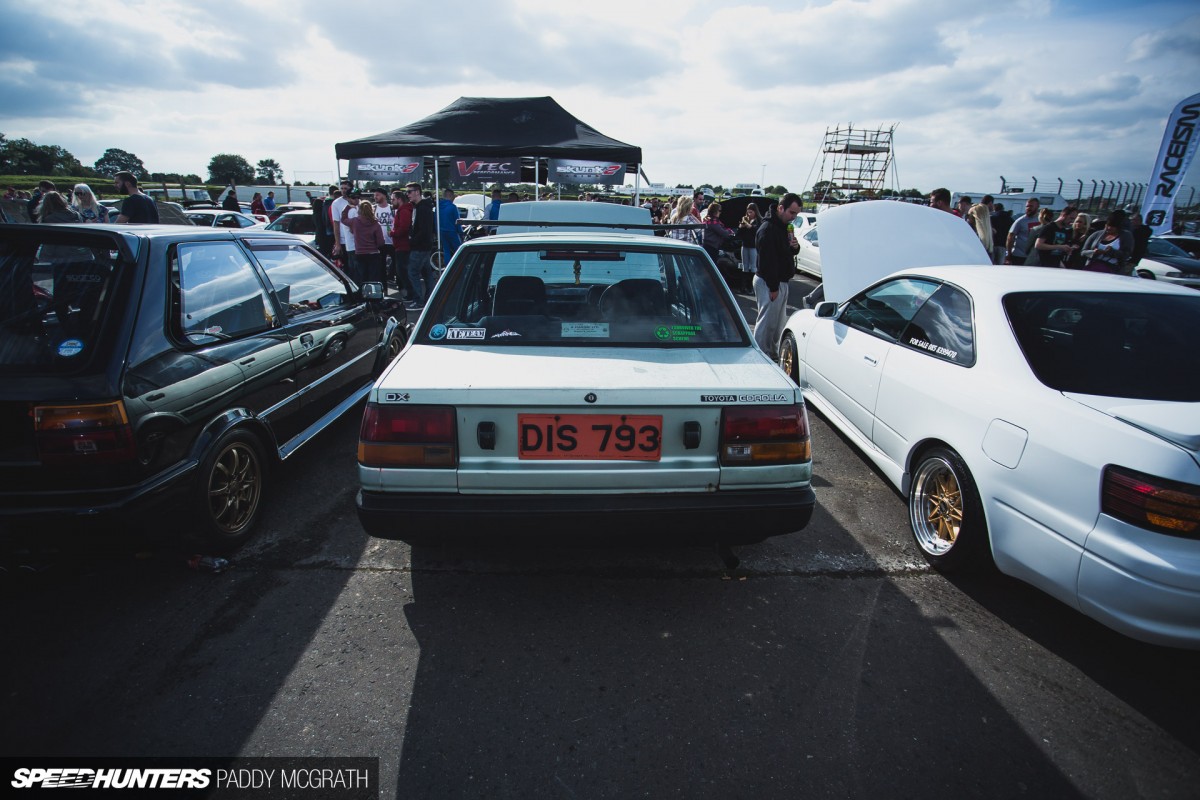 As hunters of speed, we're all trained to look for these subtle differences and to spot the wolf hiding in sheep's clothing from a mile off. Not all sleepers are created equally though…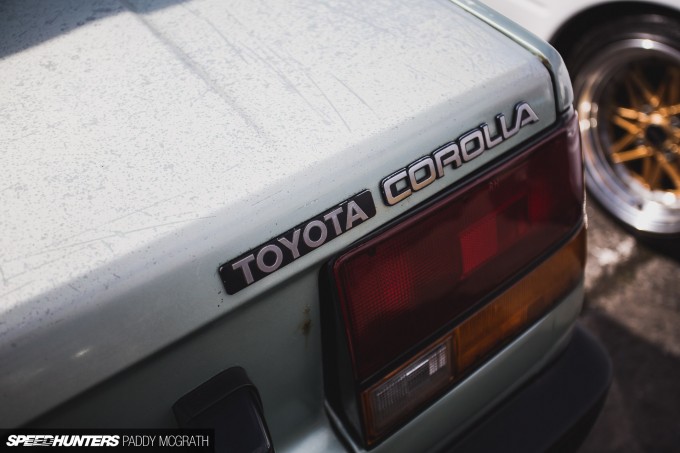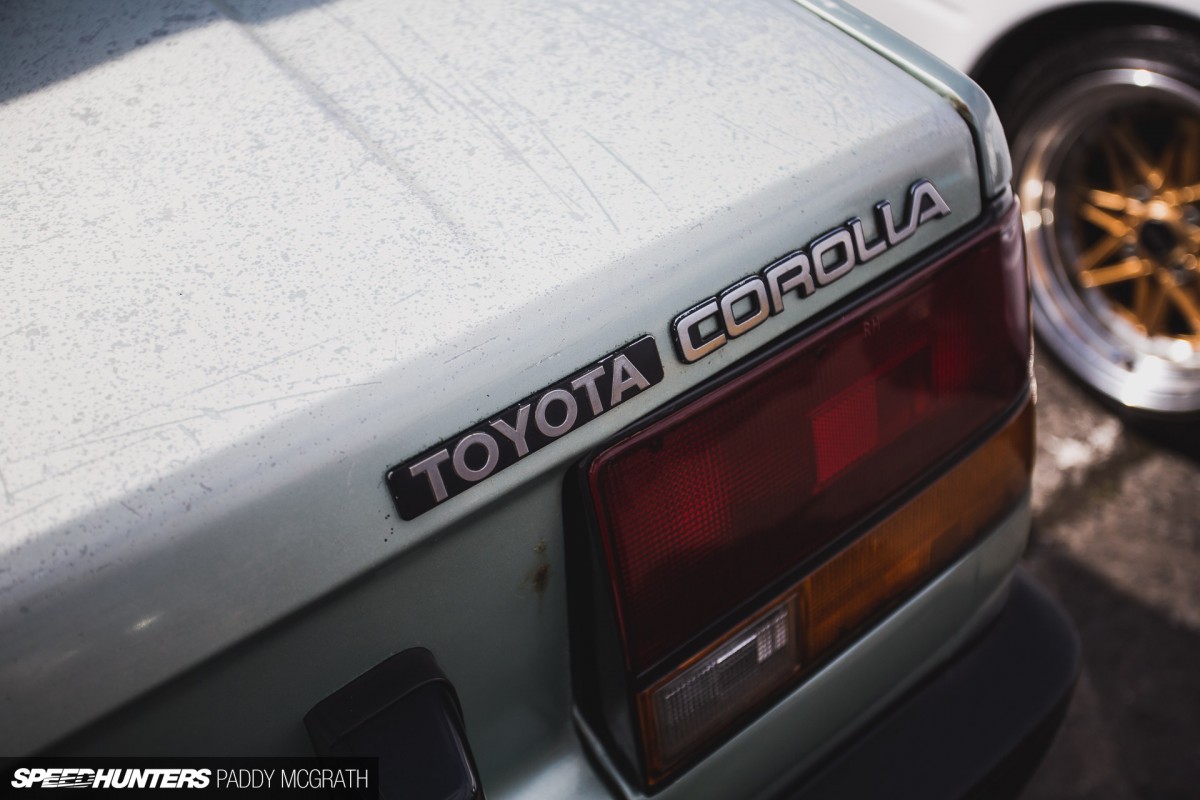 Sat amongst a plethora of tasty Toyotas at Japfest last month, was this mid '80s AE80 Corolla.
Let's be honest, whilst it was a perfectly fine car at the time, there was no way it was ever going to set the motoring world on fire. For most people from this era, this model of Corolla is nothing but a hazy and distant memory.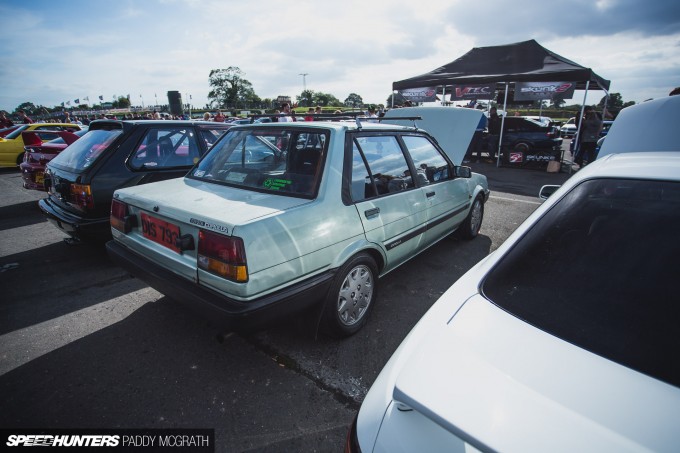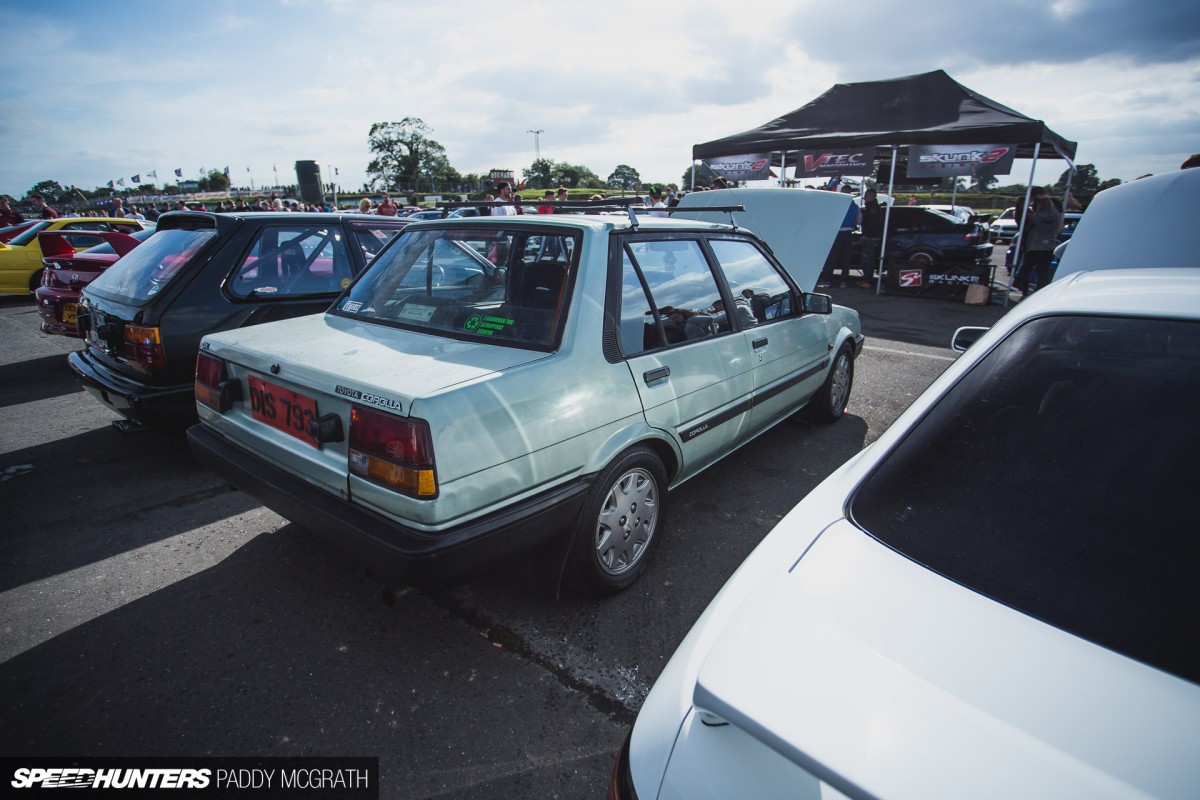 Originally, this car would have featured a lethargic 1,300cc SOHC 8-valve motor making just under 70hp. The AE80 would have been a common sight around Ireland during its time, and even now a few still continue to serve their owners well.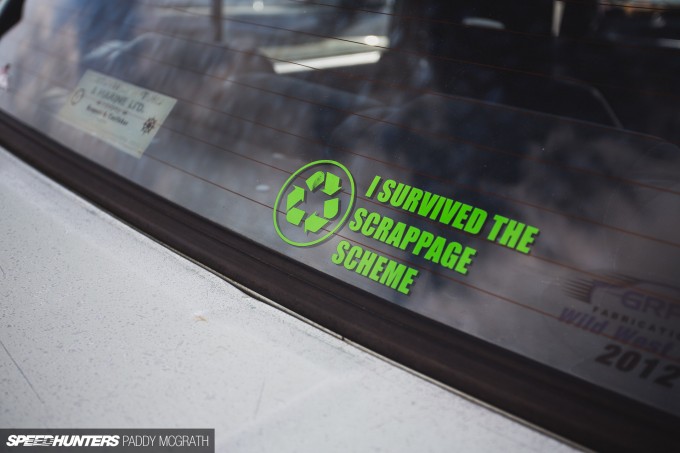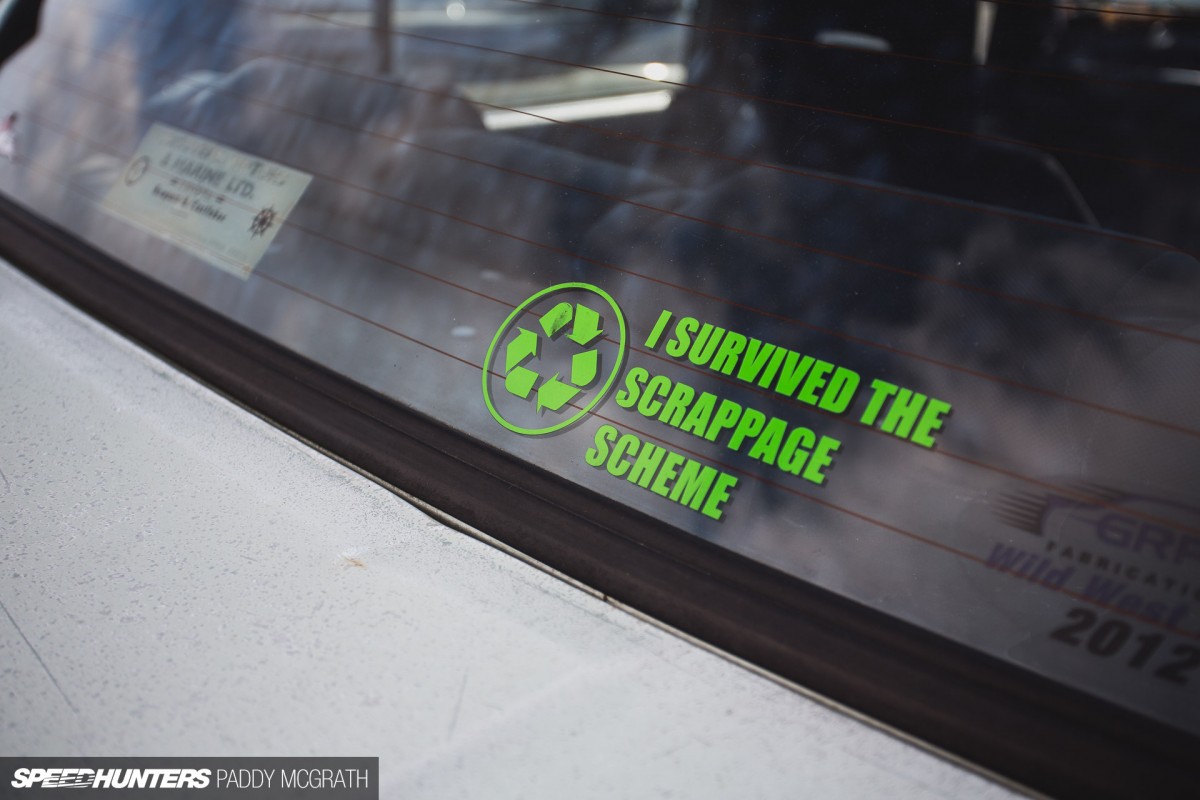 Had this been parked outside of the event, I honestly would never have taken a second look at it. But its presence in the paddock alone was enough to catch my attention. With its bonnet open, I circled around for a closer look.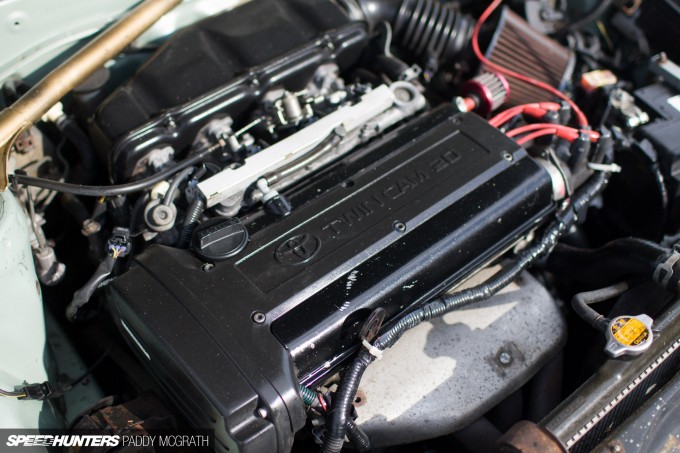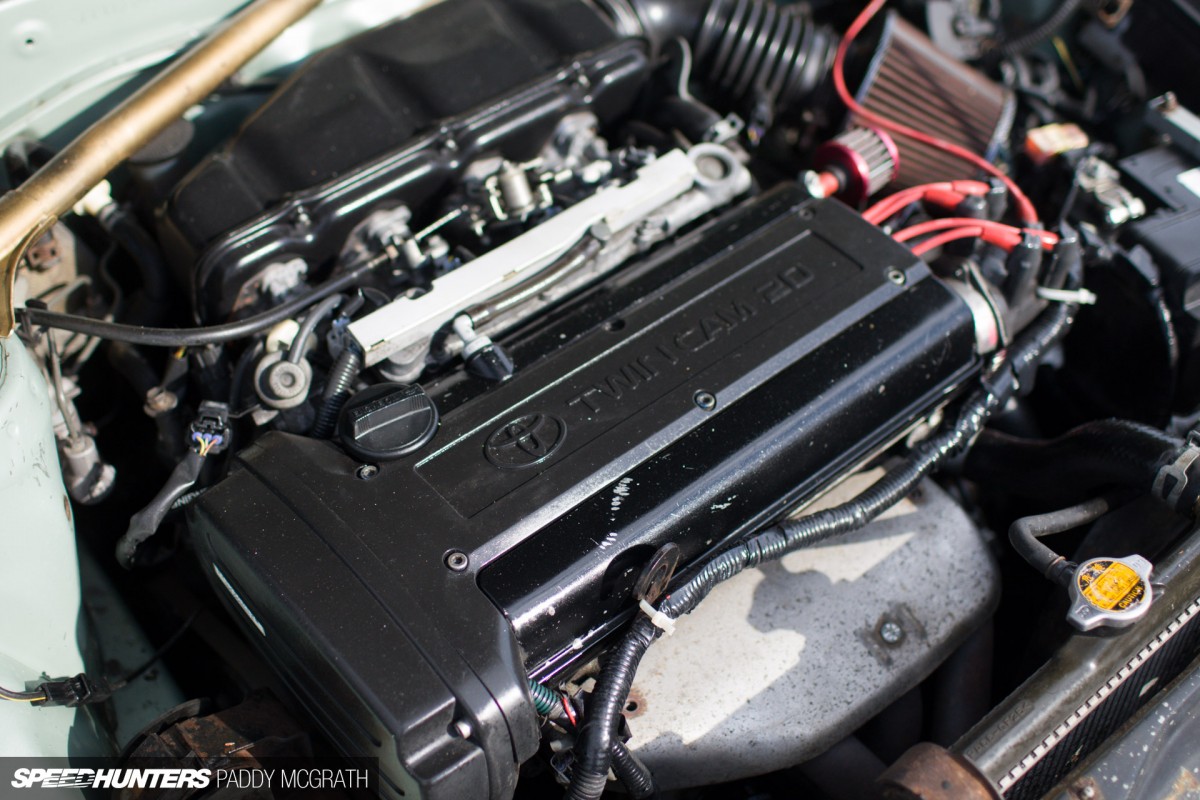 Well, that was unexpected.
At some stage in this car's life, someone obviously thought it would be a great idea to dump the original 1.3L and replace it with a 1,600cc 4A-GE 20-valve 'black top' engine from an AE111 Corolla. They would have been right too, because it was a great idea.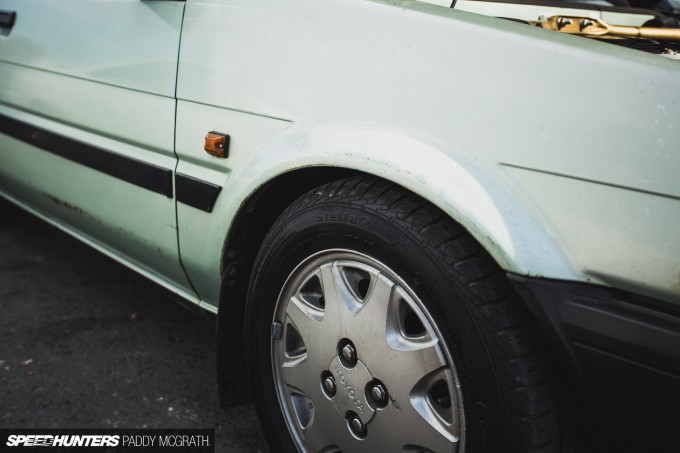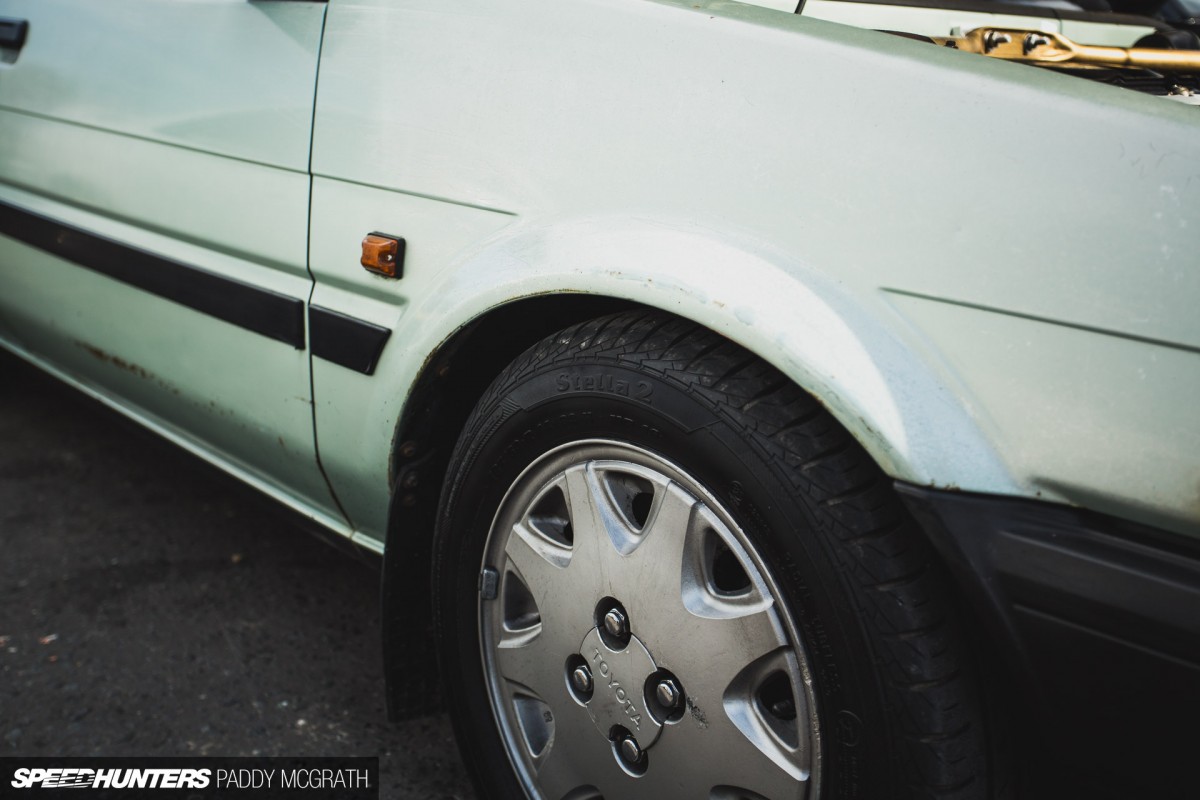 With the proverbial cat out of the bag, you only then start to notice the little things. The wheels aren't hub-caps, rather factory GTI alloys with AE111 brakes behind them. The lowered ride height again comes courtesy of an AE111's coil-over suspension.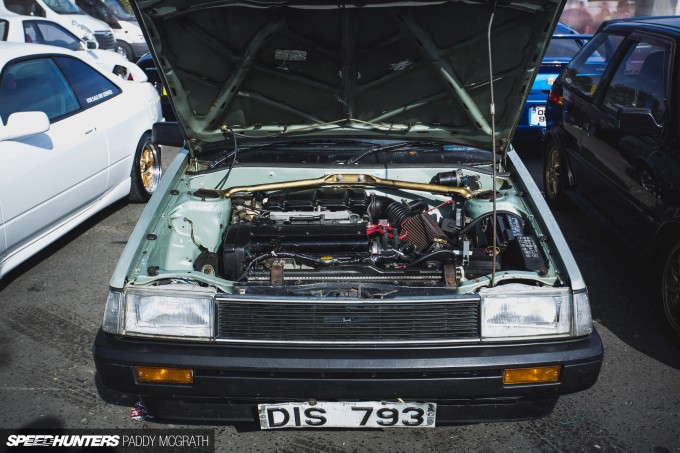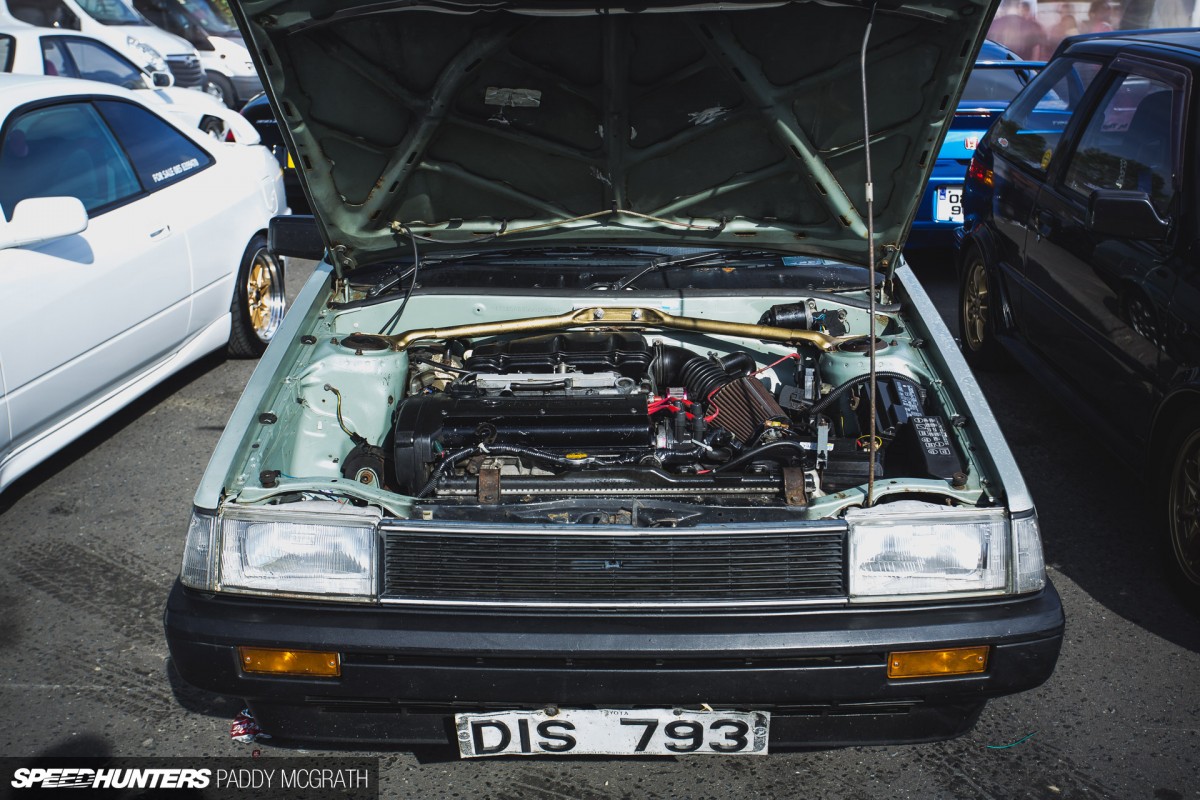 It doesn't end there either, as the 4A-GE has been coupled to the later model Levin's 6-speed (and LSD equipped) gearbox, ensuring that the lightweight Corolla can put its newfound power down effectively.
With the bonnet shut, this Corolla quickly reassumes its facade of being a humble grocery-getter that has survived far beyond its expected lifetime. Personally, I will be making a note of its registration and if I ever meet it on the road, will be giving it the respect it deserves.
Paddy McGrath
Instagram: pmcgphotos
Twitter: pmcgphotos
paddy@speedhunters.com