As much as it's about the smells of nitro fuel and burning rubber, the California Hot Rod Reunion is about history.
The event is a fantastic throwback to an era when big-time drag racing was one of the most exciting things going on in American automotive culture.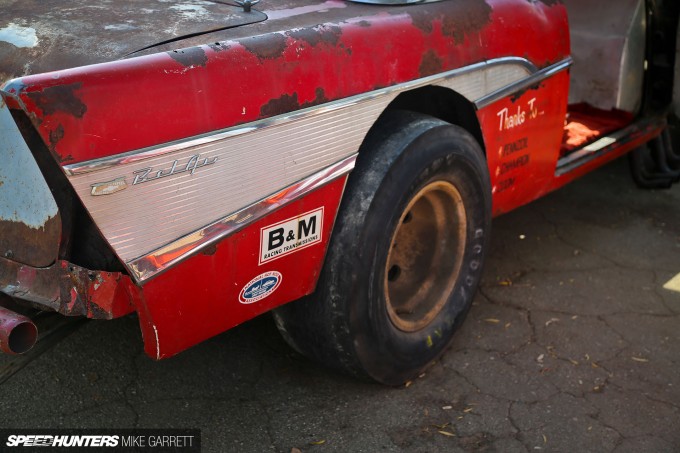 Each time the Reunion comes around, you get the chance to see rare and historic vehicles that tell the story of drag racing as it was during the golden years. And if you want a history lesson on why vintage drag cars are so damn cool, just take a look at this machine known as Superstition.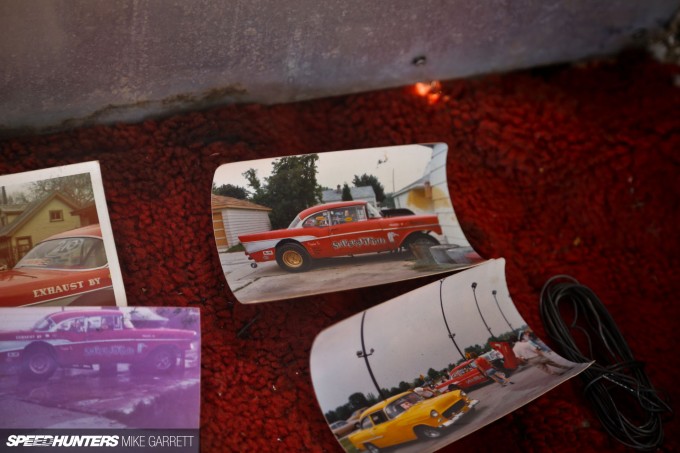 The car is owned by Brennen Van Sistine of Green Bay, Wisconsin, and rather than being a modern build in the style of a vintage gasser, this is the real deal. Superstition is a genuine historic race car with a well known history of racing across the midwest during the '60s and '70s. When Brennen found the car in completely original condition, he knew he had to make the cross country trip to be part of the Hot Rod Reunion.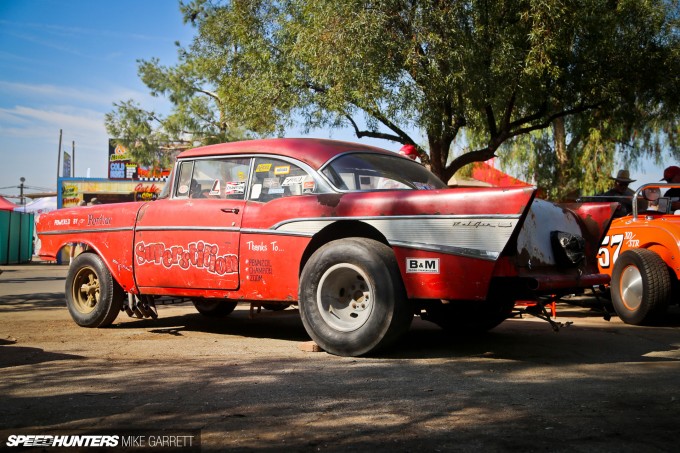 It's always a treat to see an old drag car that's been preserved like this one, but what makes Superstition even cooler is that it's built from one of the most iconic American classics of all time – the 1957 Chevy Bel Air hardtop.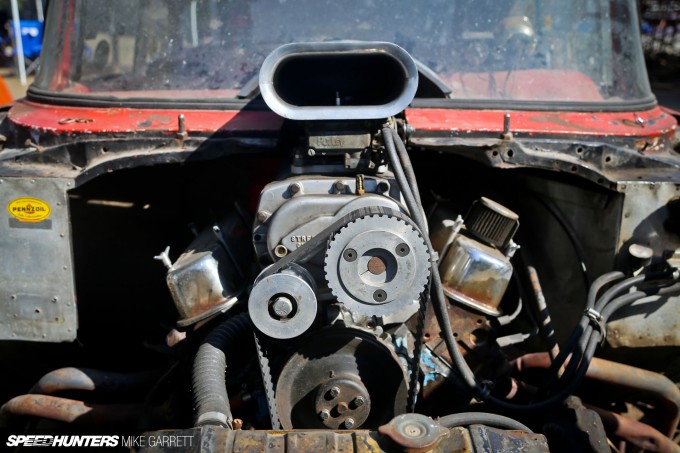 And while it says Chevy on the outside, this race car has been powered by Pontiac V8 engines all of its life. At the moment it has a blown 400ci pushed way back towards the rear of the engine bay. And yes, it still runs!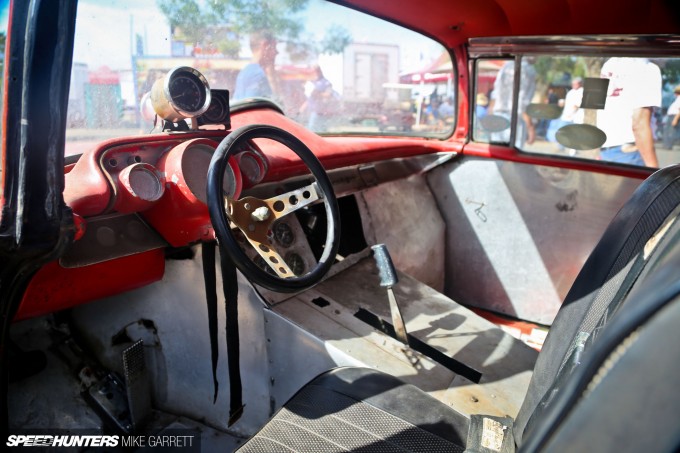 The cockpit of the Chevy is all period correct of course, with minimal safety equipment and plenty of old school homebuilt attitude.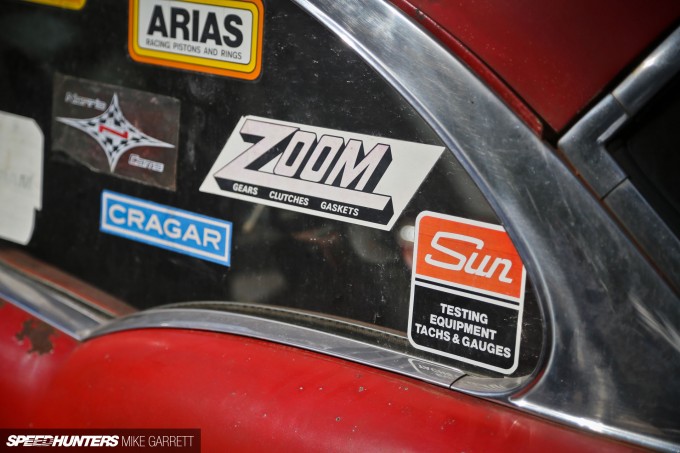 Every little part of the car seems to tell a story, from the faded lettering on the body to the original decals that cover the windows. It's just wonderful.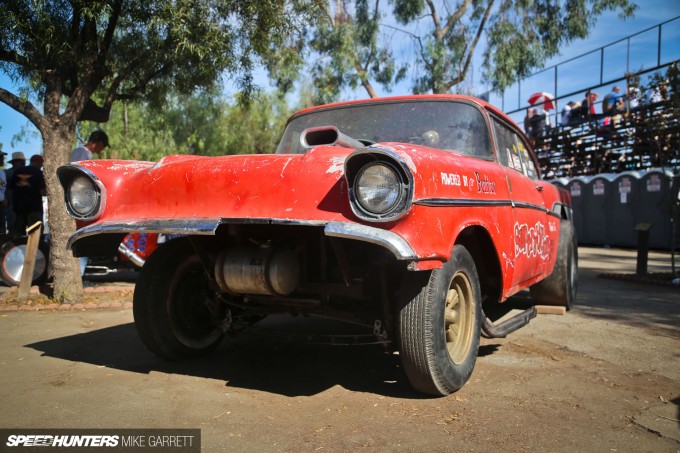 When asked what he plans to do with the Chevy, Brennen isn't quite sure what the future holds. He certainly doesn't envisage doing anything that will detract from the authentic charm, and told me he'd be quite happy to see the car wind up in a museum somewhere. We'd say this piece of drag racing history is certainly worthy of it.
Mike Garrett
Instagram: japanifornia_media
mike@speedhunters.com