Seeking Treasure
Famoso Raceway is a pretty nondescript place. It's a quarter-mile stretch of pavement in California's Central Valley surrounded by farmland on all sides – the middle of nowhere as some like to call it. But for one weekend every fall, this dusty old place becomes a mecca of vintage drag racing culture.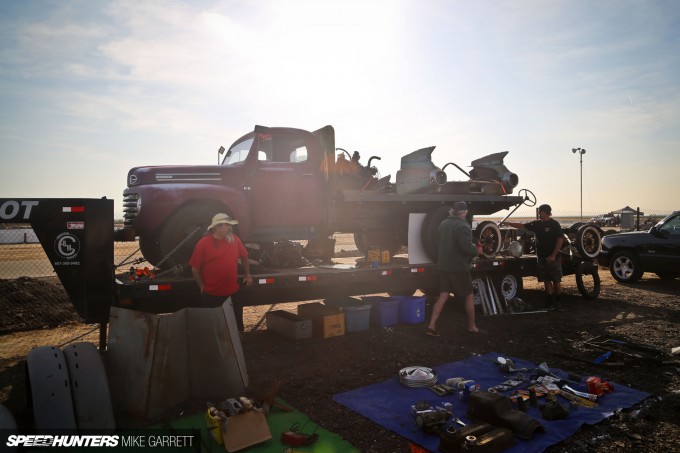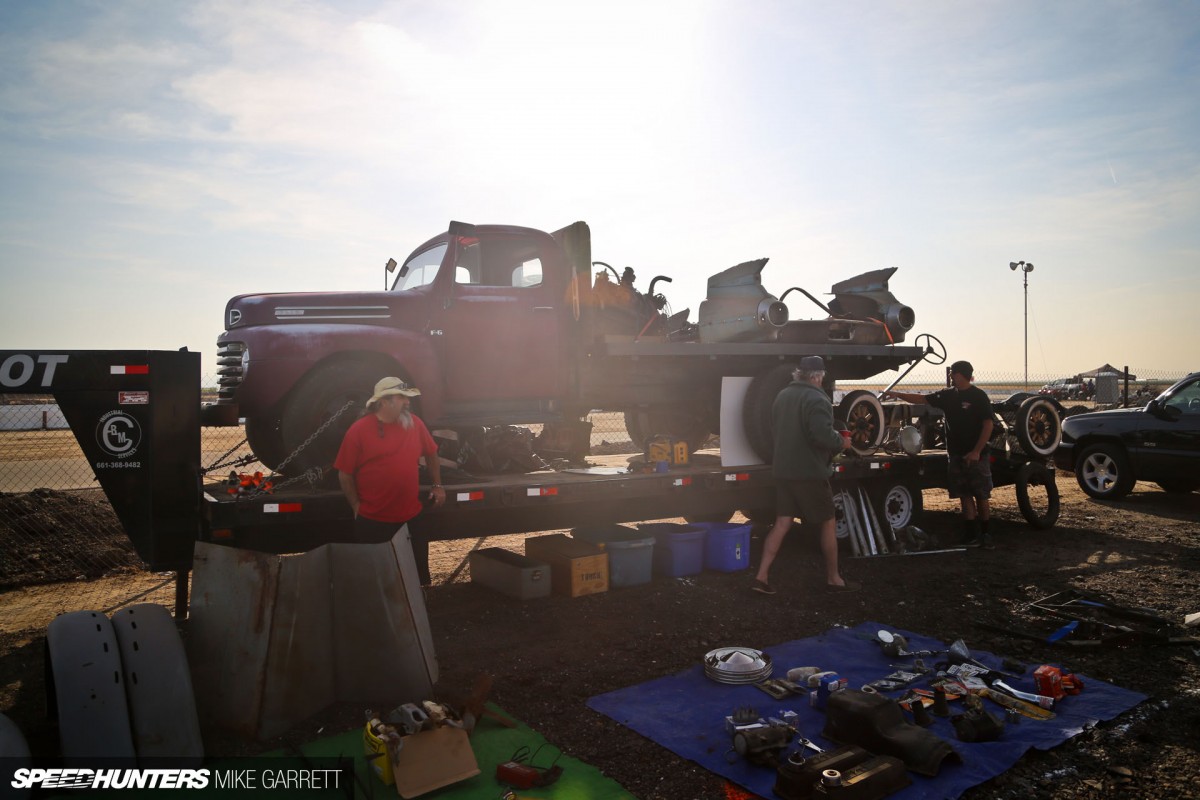 I'm talking about the California Hot Rod Reunion, the NHRA Museum's annual homage to the glory days of drag racing. This event not only draws gearheads and racers from all over the United States, but also from across the world. As I made my way around the event last weekend, I came across folks from the UK, New Zealand, Japan and beyond.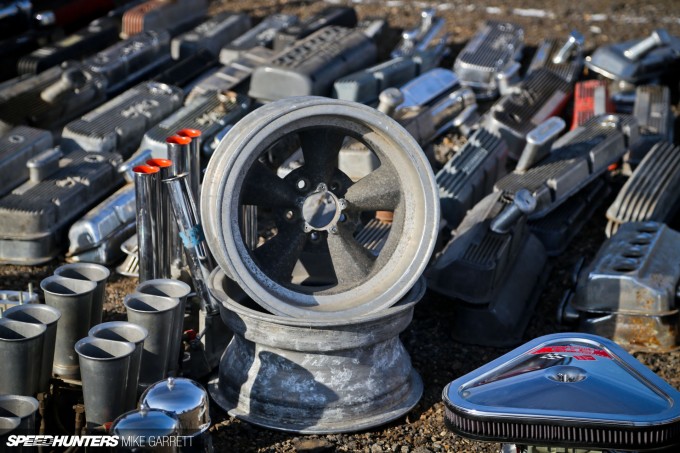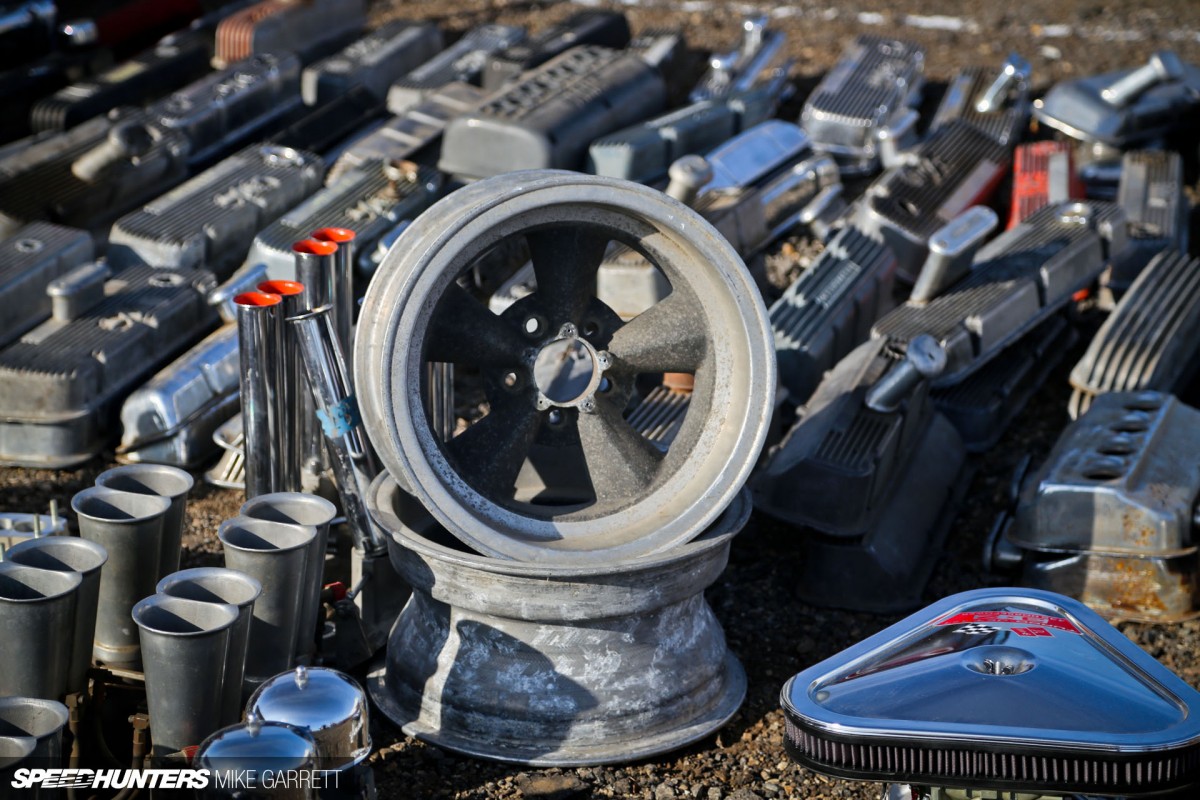 There are any number of reasons one might trek to Famoso for the Hot Rod Reunion. Some come for the sensory overload that is Saturday night's Cacklefest, others come to see the nitro Funny Cars take to the track, and some come out to see the assortment of historic drag machines on display in the pits.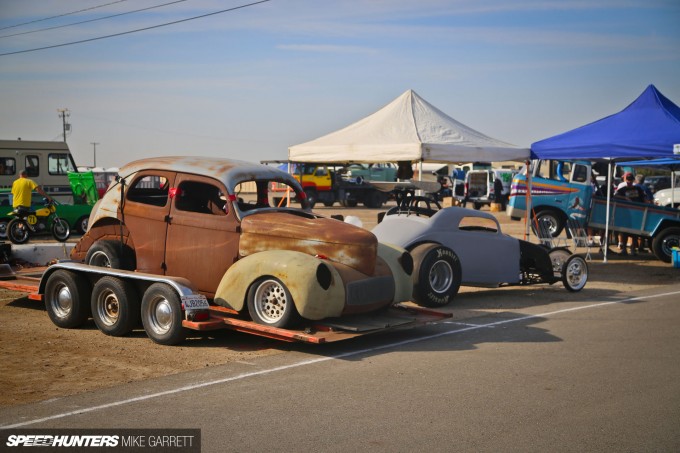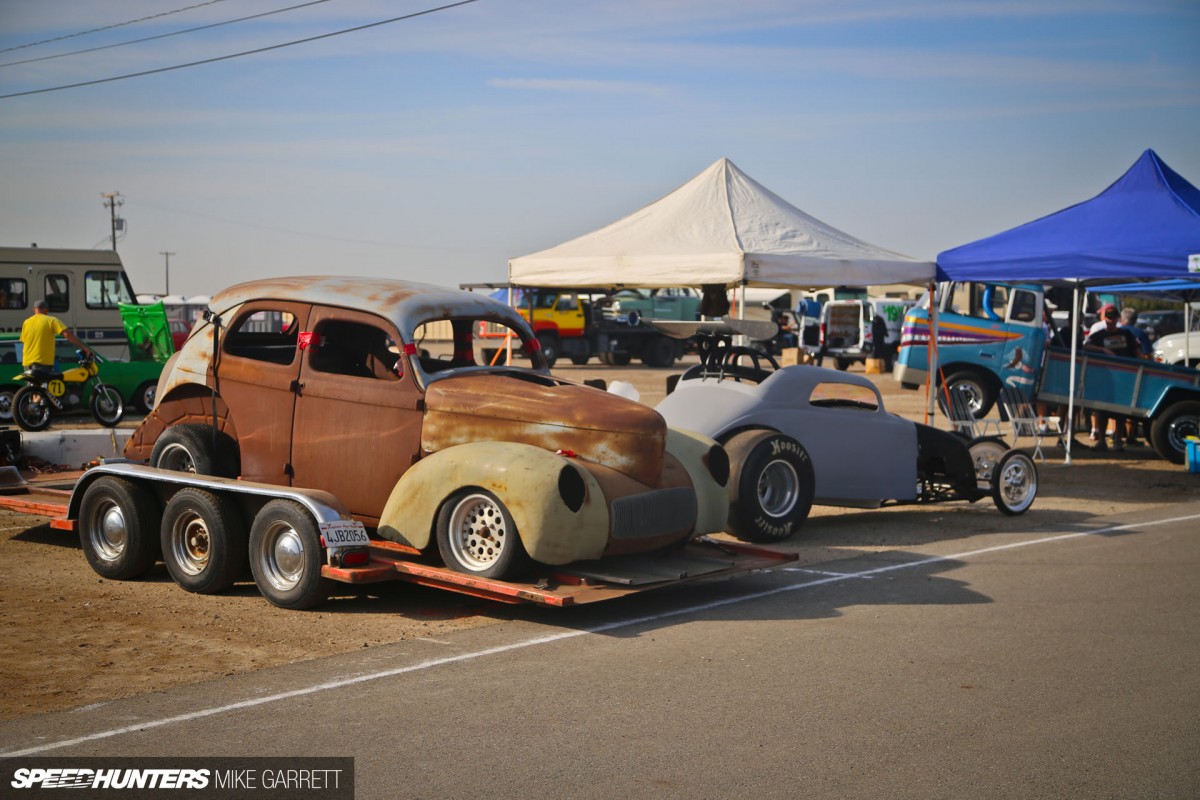 While all of that stuff is great, for me and many others one of the greatest aspects of the Hot Rod Reunion is the swap meet – a bustling marketplace of vintage speed parts, project cars, collectables and more. Covering the treasures in the swap meet area has always been of my favorite things to do at this event.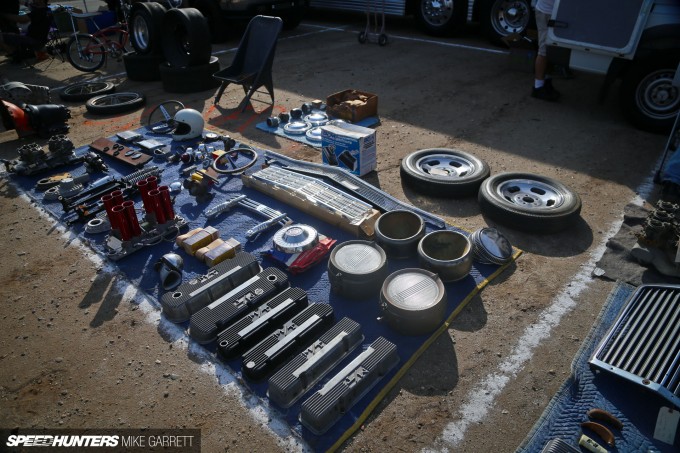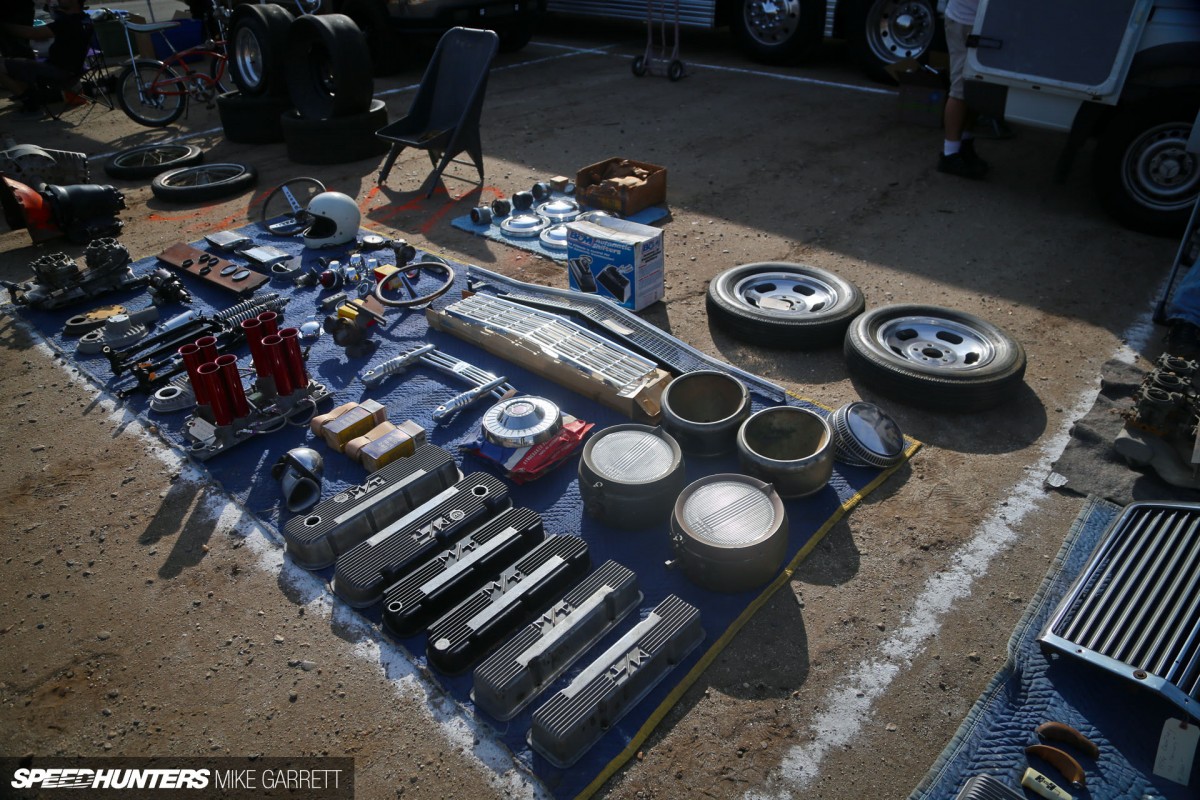 California is full of old car swap meets – they happen up and down the state all year long. But the sheer volume of rare and exotic parts always makes this one stand out.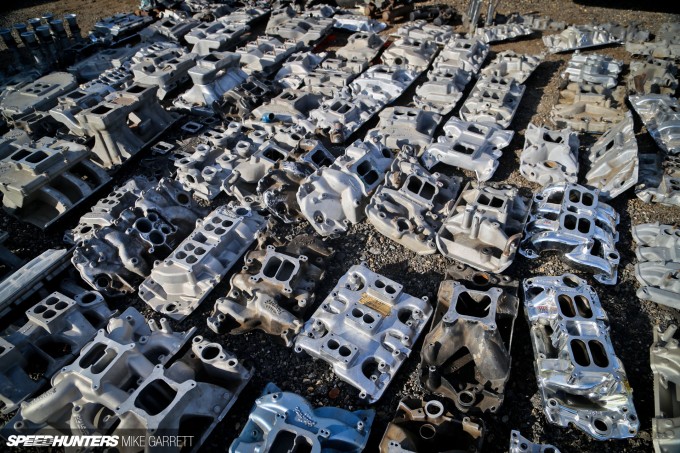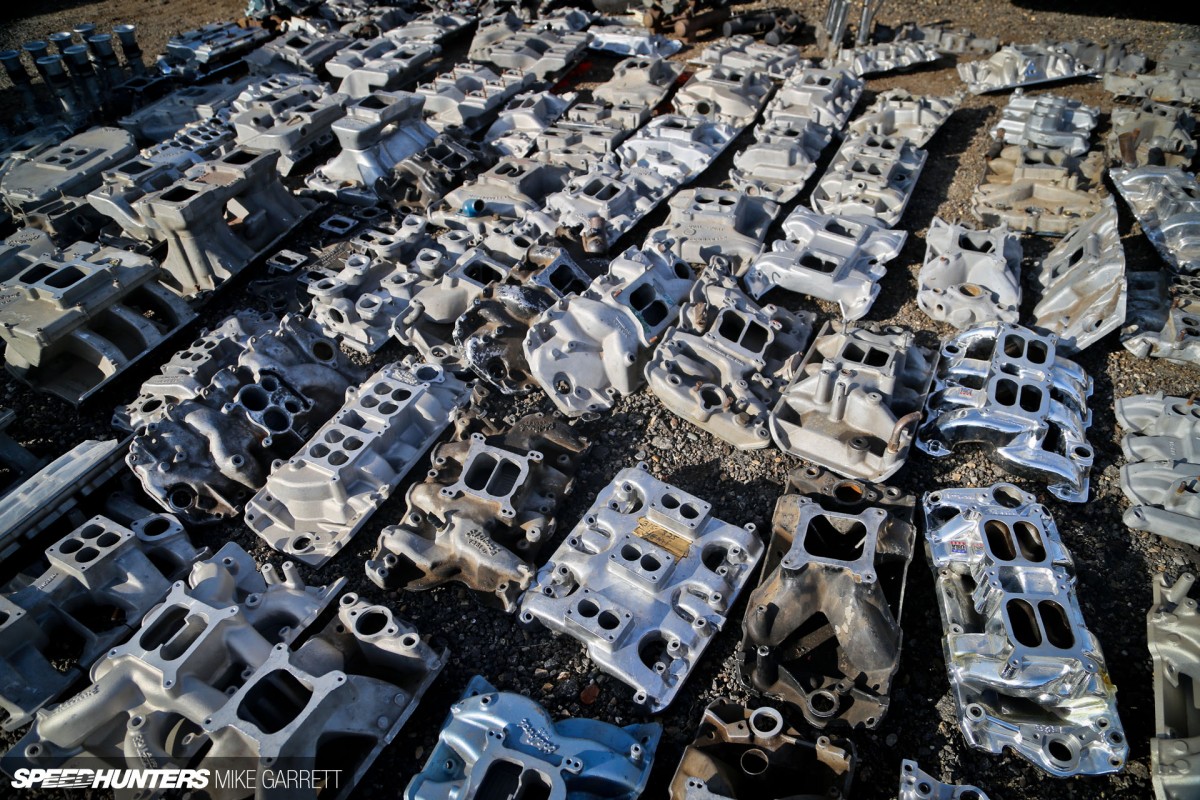 And now that I've got myself a V8-powered Mopar from the 1970s, the temptation of finding cool stuff at the swap meet is even greater than it was before. A huge amount of restraint was required as I made my way through the rows upon rows of parts.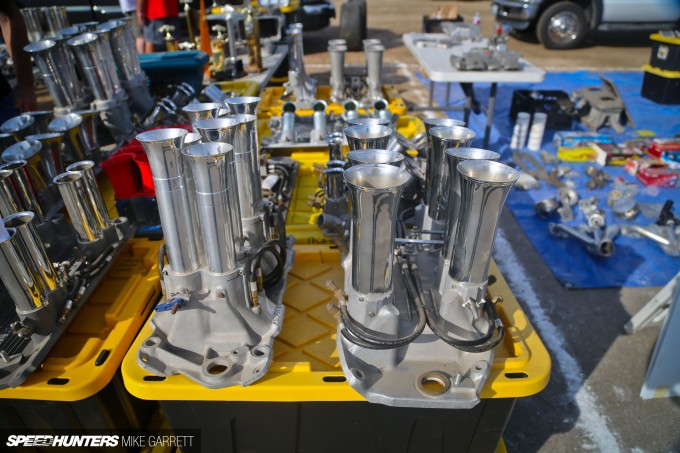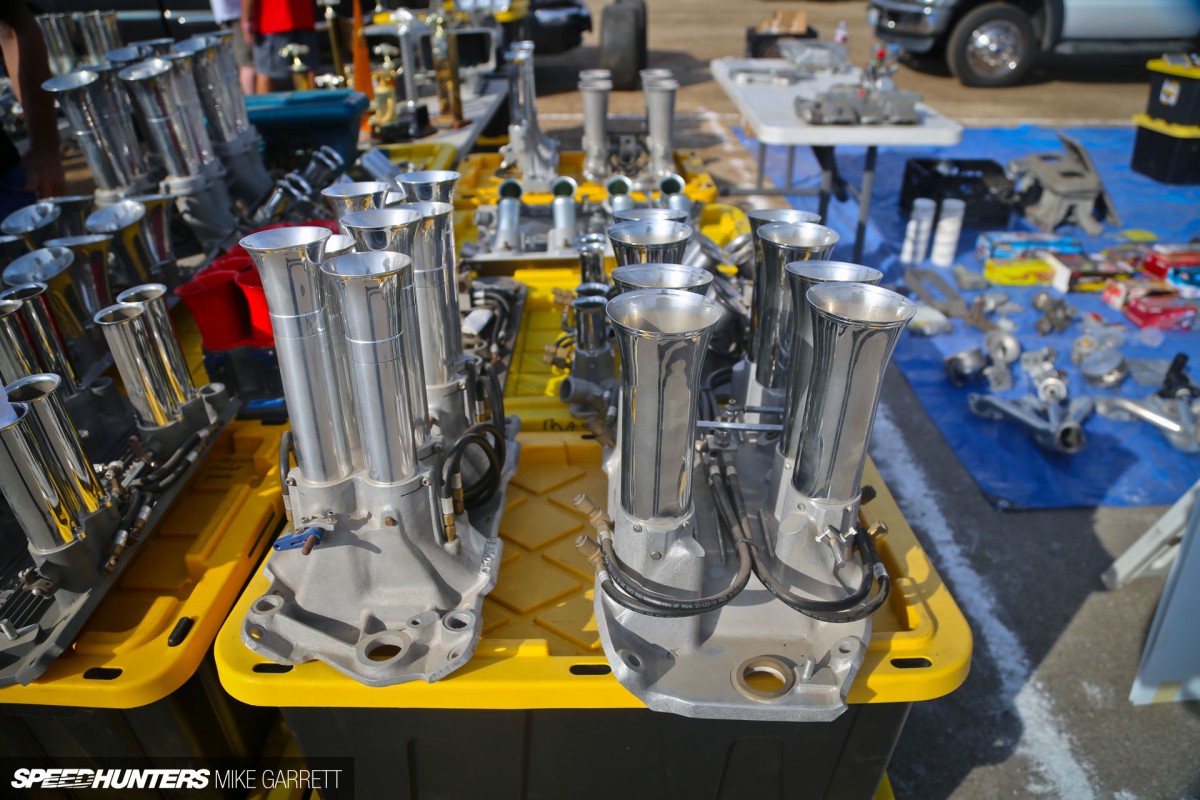 Go to any auto swap meet and you'll find lots of secondhand intake manifolds and carburetors for sale, but here at Famoso you'll find guys offering complete injection setups, many of which haven't been available new for decades.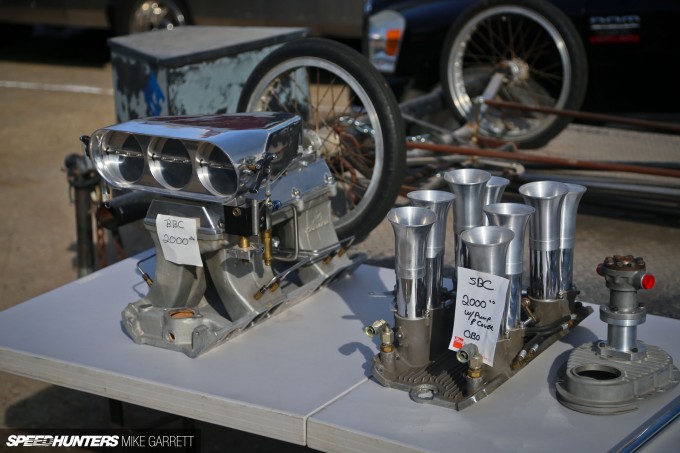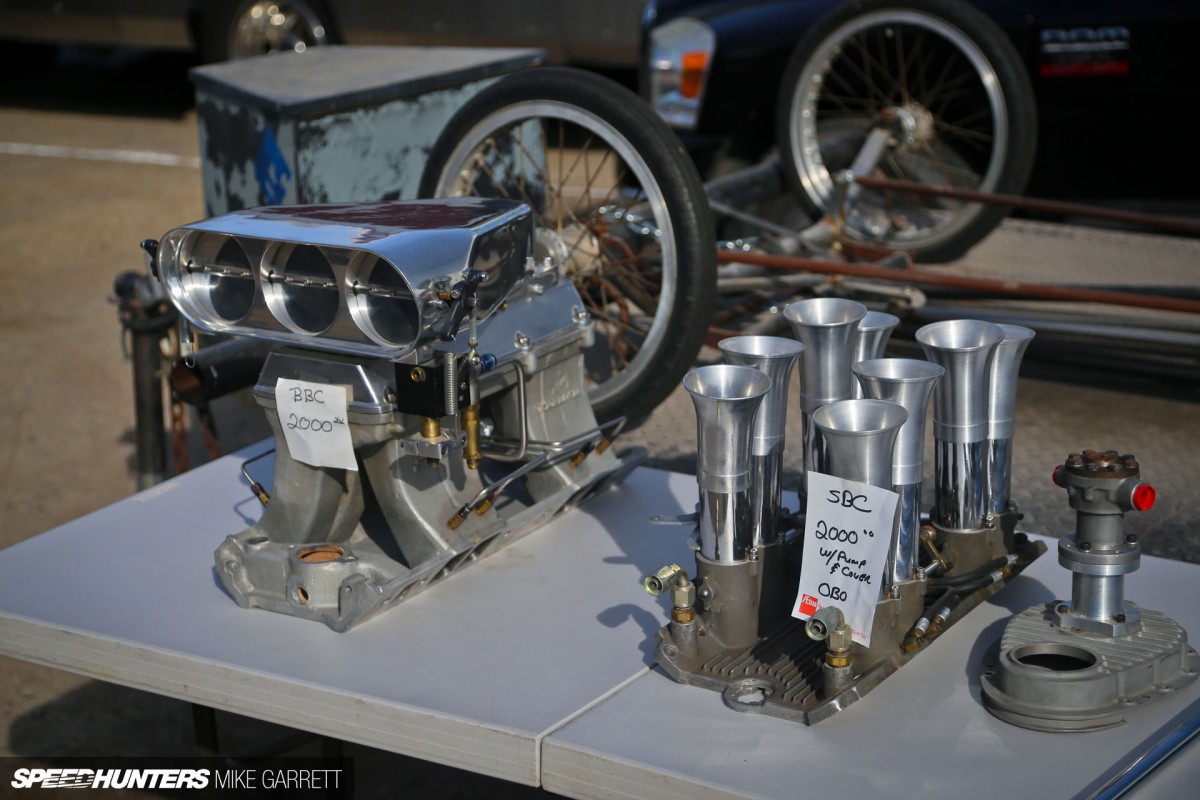 But despite all the rare speed parts available to purchase at the Reunion, the chances of coming across the deal of the century isn't very high. These sellers know what they have, and they didn't come all the way to Famoso to give stuff away.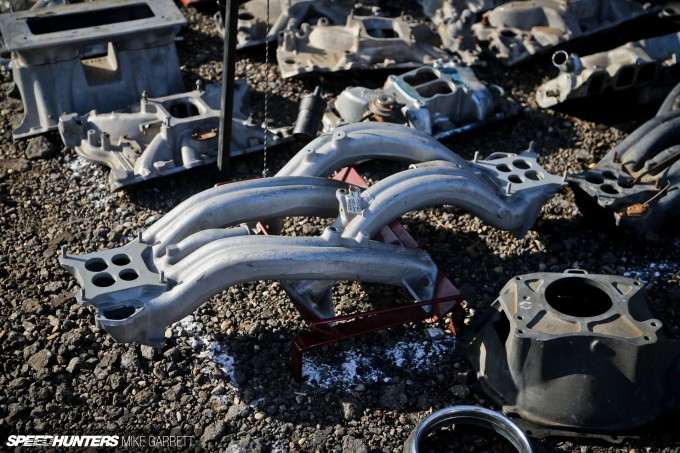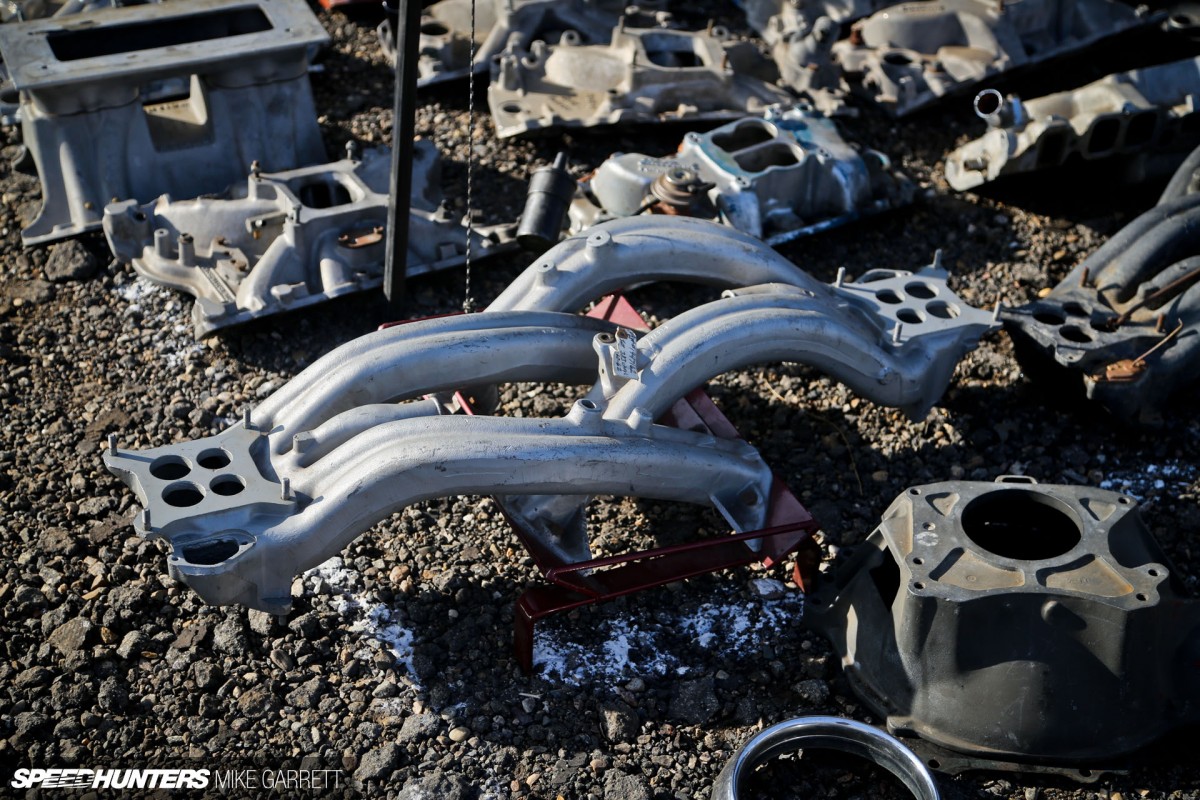 But even with that in mind, having the chance to actually be in the presence of all these incredible parts is far better than just looking at pictures of them on eBay or another online classified site.
Wheels & More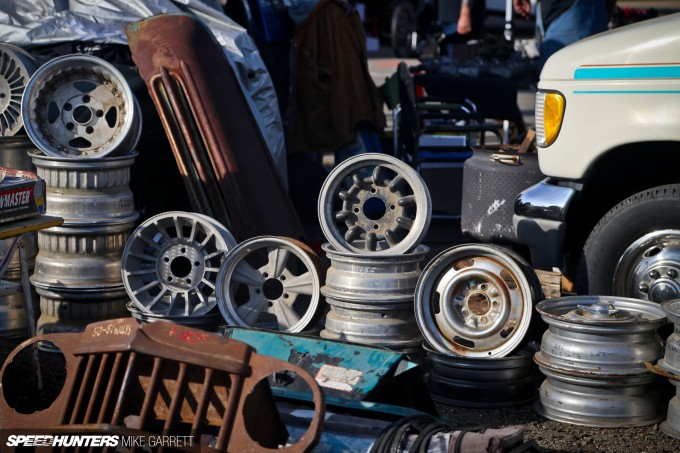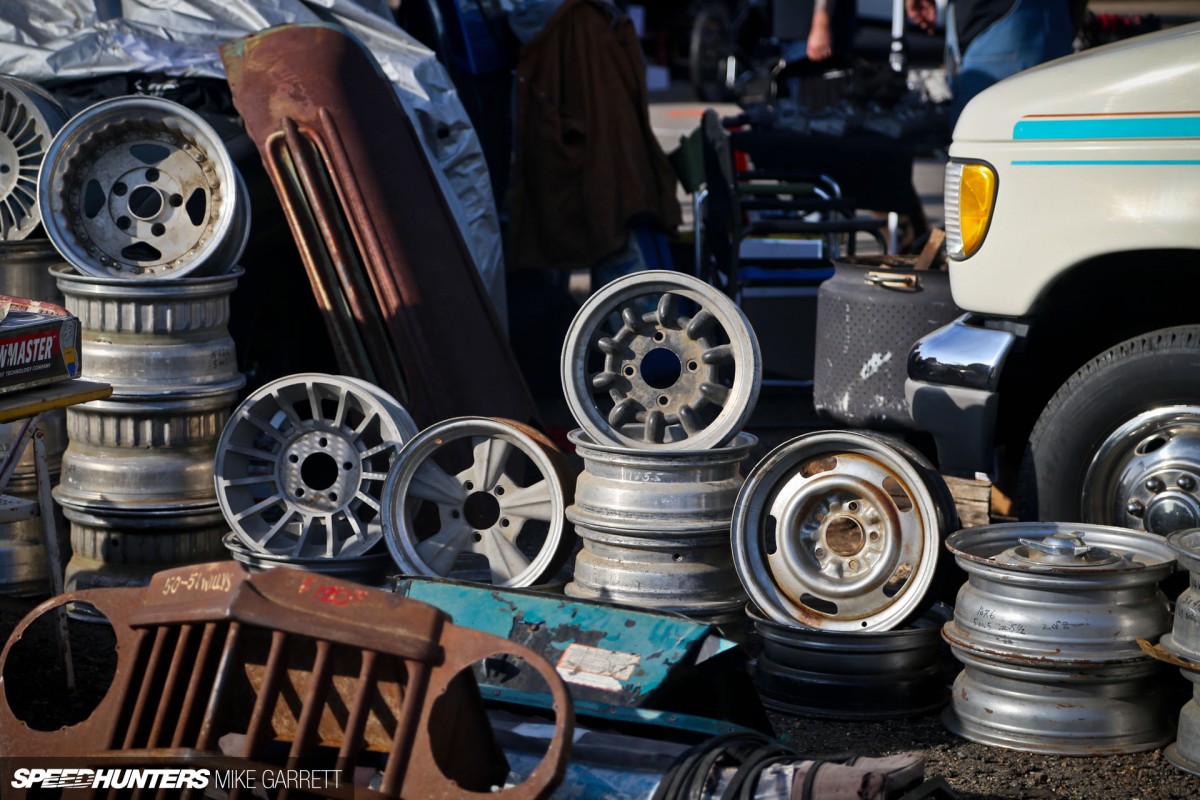 Finding cool old wheels is one of the best parts of going to any car swap meet, and the Reunion is no different. You'd be hard pressed to find a more impressive assortment of vintage mag wheels in one place anywhere else.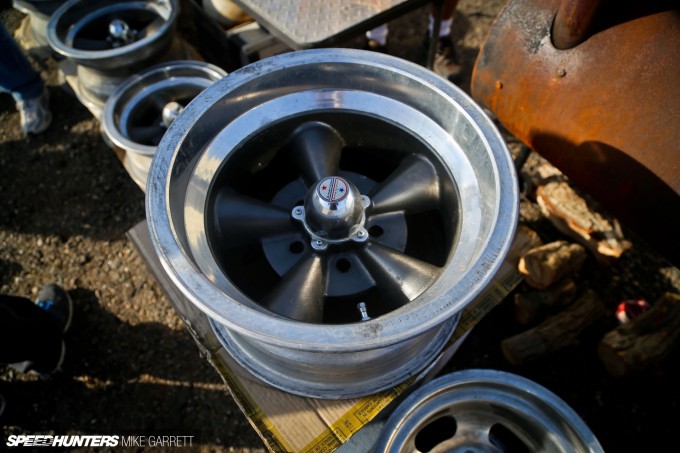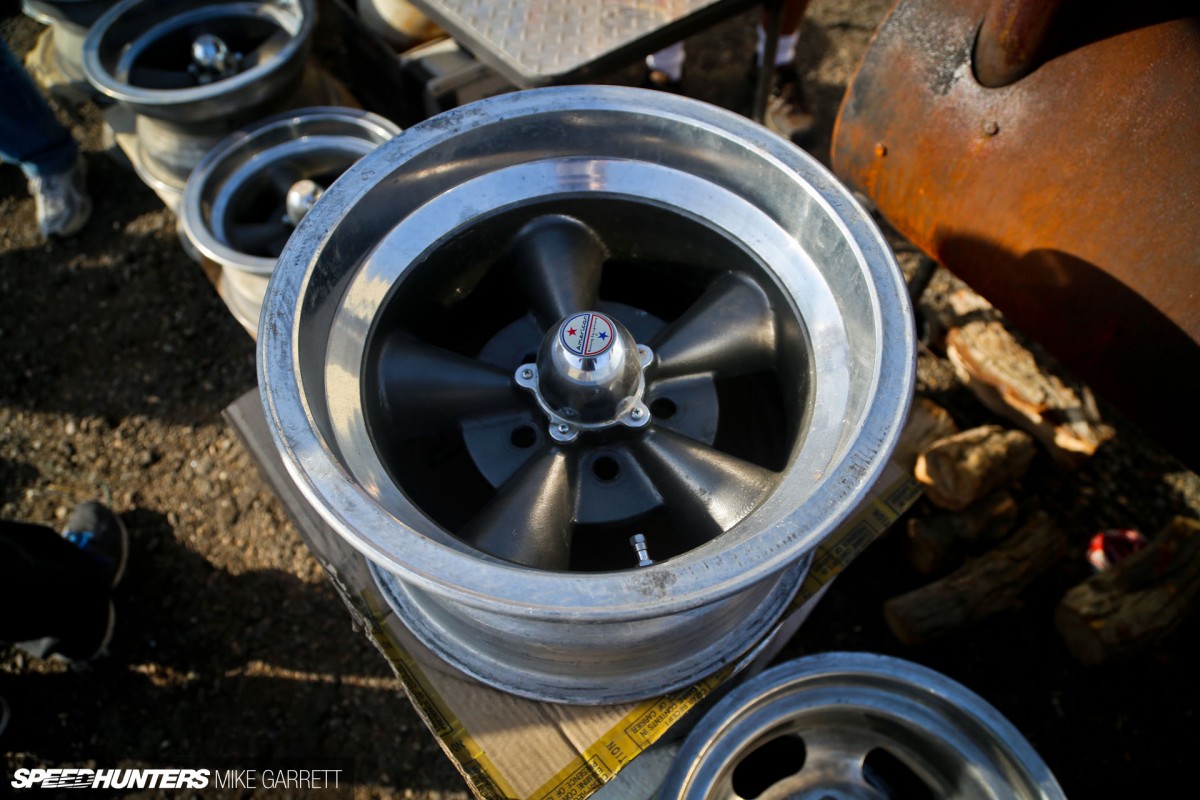 All of the iconic wheels from the '60s and '70s could be found this year, including the legendary American Racing Torq Thrust, often in sizes much more suited to race cars than the sets you might typically see for sale.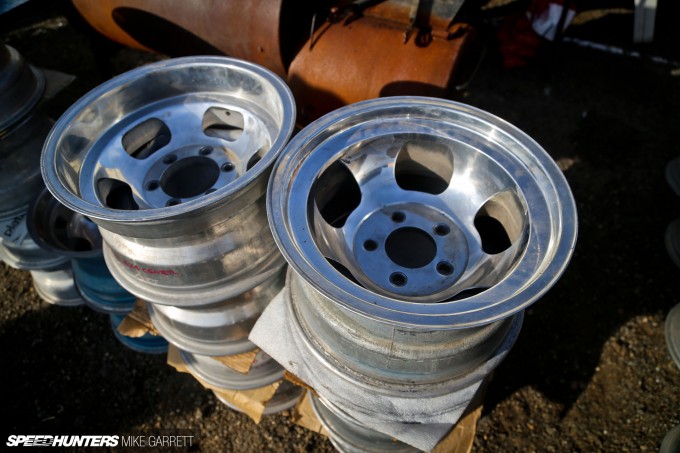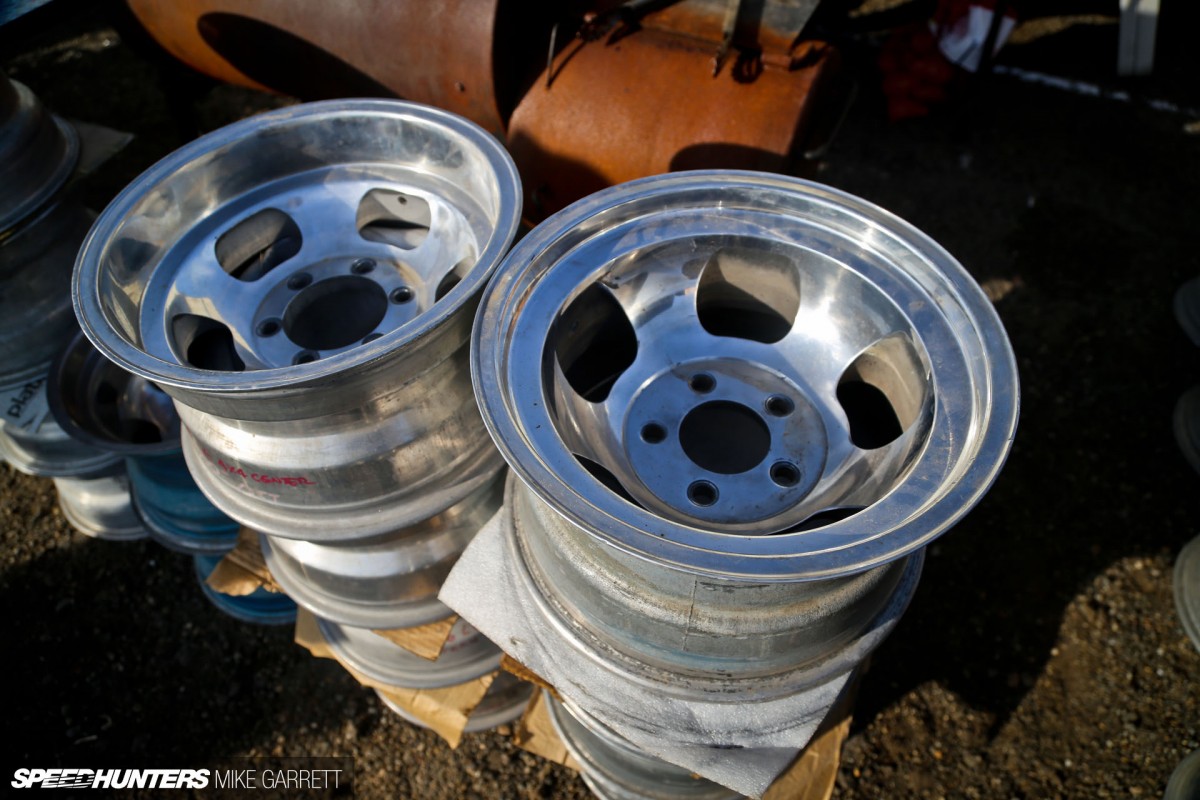 The same can be said for the classic slot mag, an incredibly popular wheel among drag racers during the same era. You know you've found something special when the wheels are as wide as they are tall.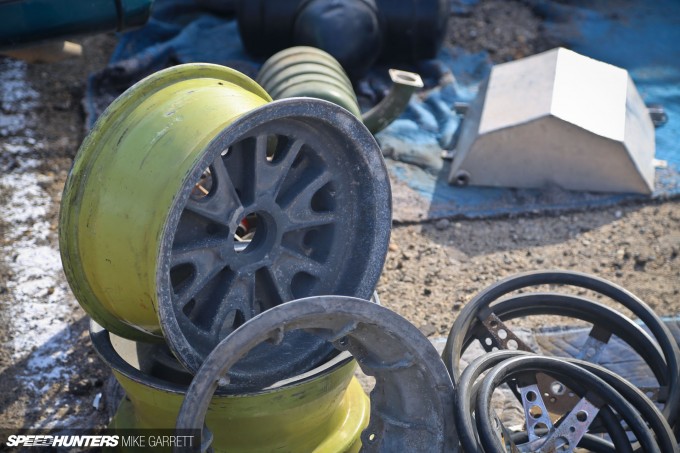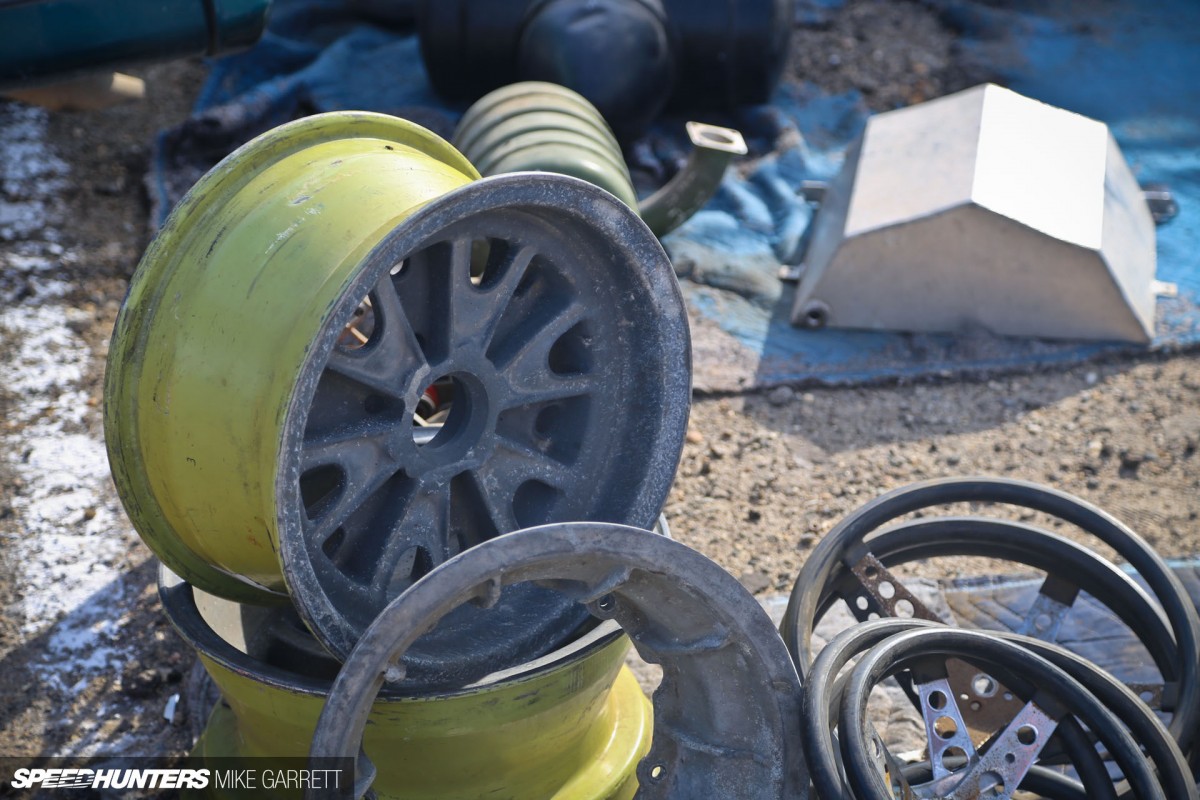 In addition to that, there were many genuine magnesium racing wheels that came directly from old race cars and were just begging to put on someone's retro-themed project.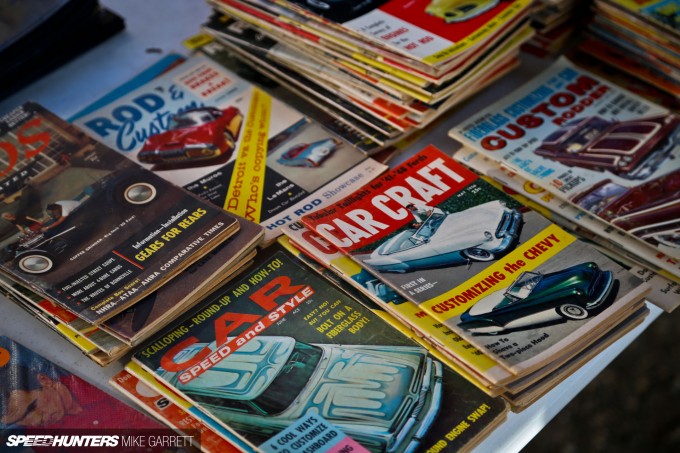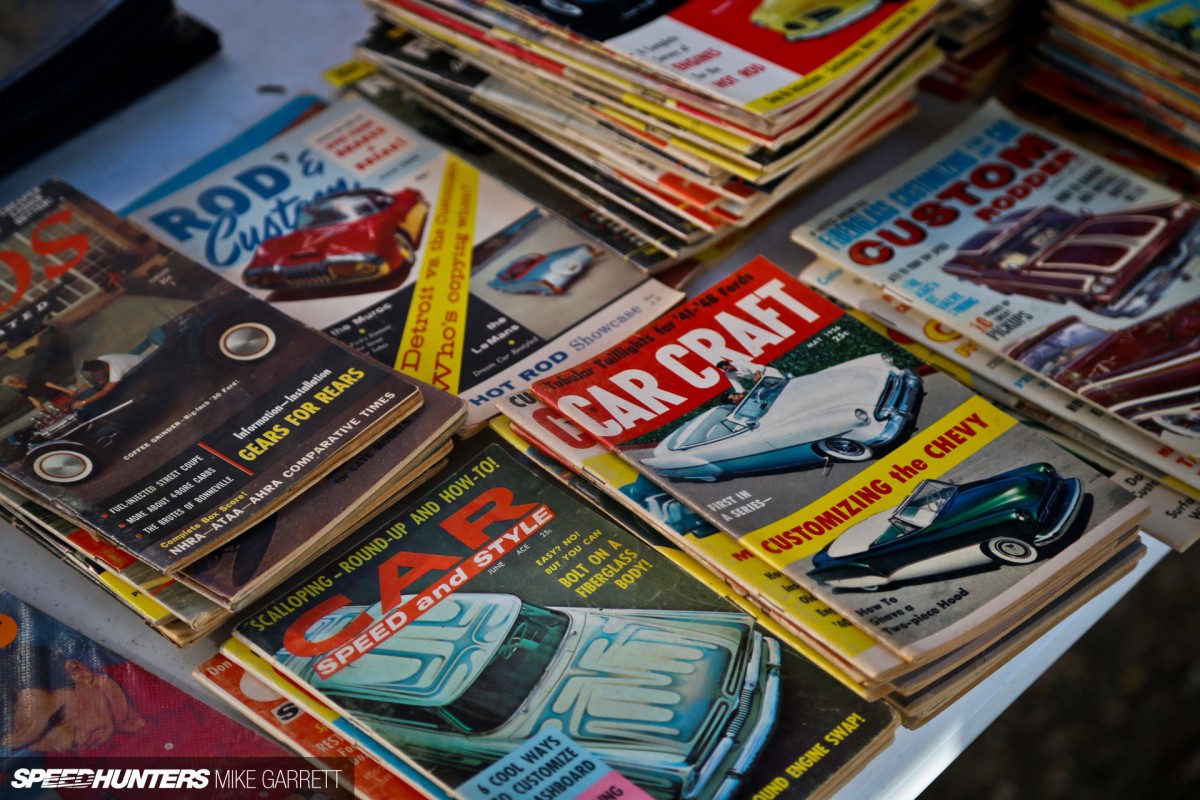 Even if you don't own a project car, there's still a ton of things to blow your money on at the Hot Rod Reunion, like an entire library's worth of vintage car magazines for example.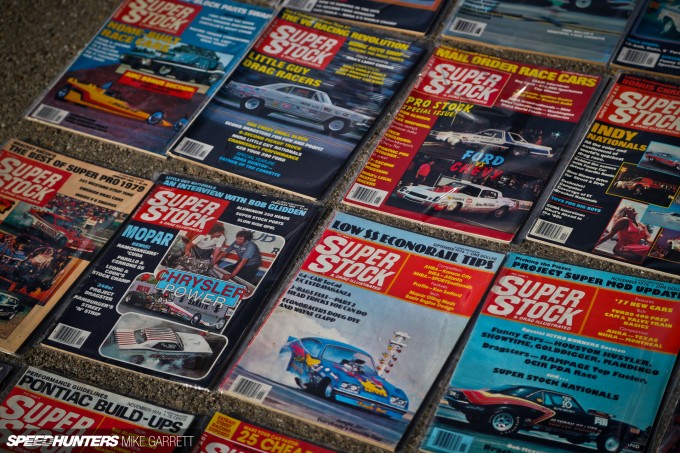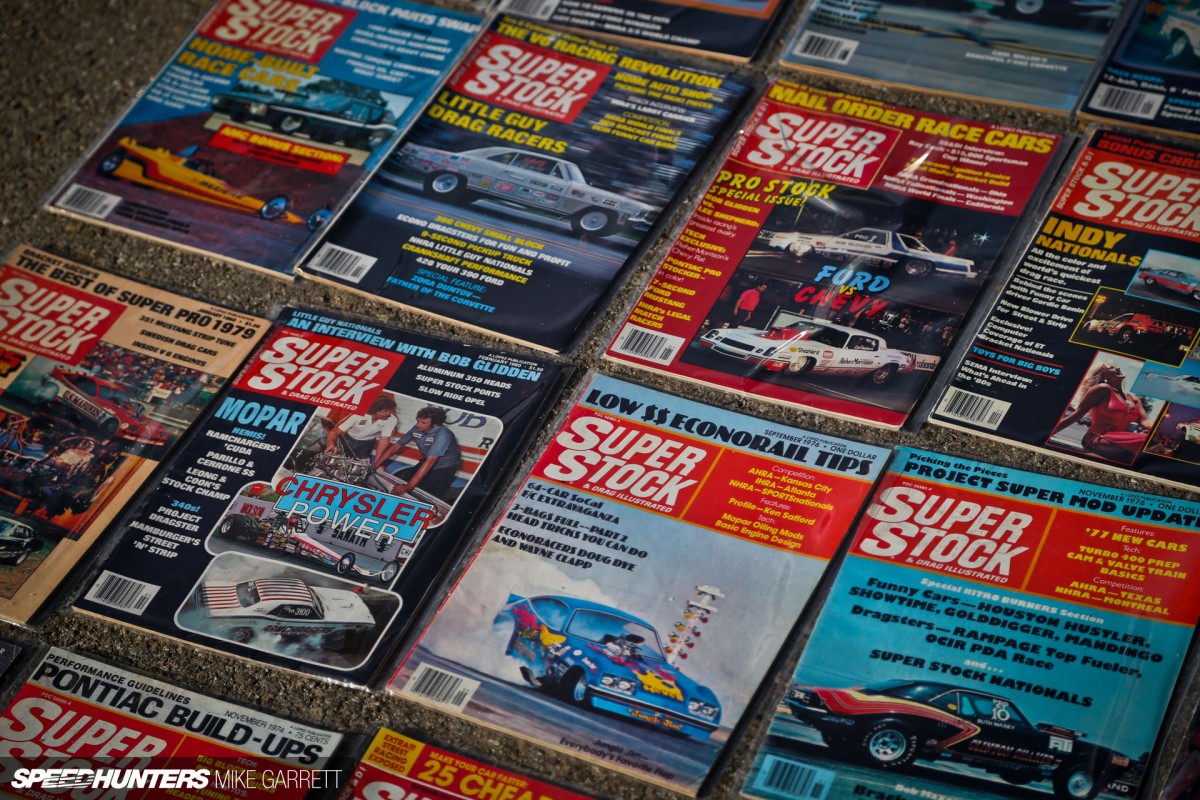 Most of the prices on these magazines were quite reasonable, but as I keep finding out, the only problem is having the room to store them.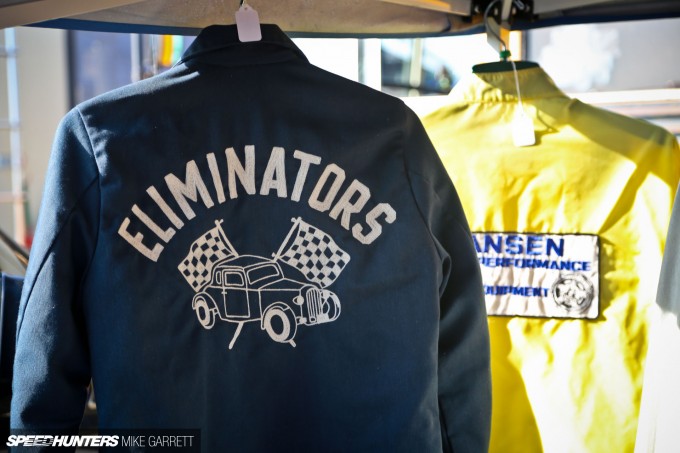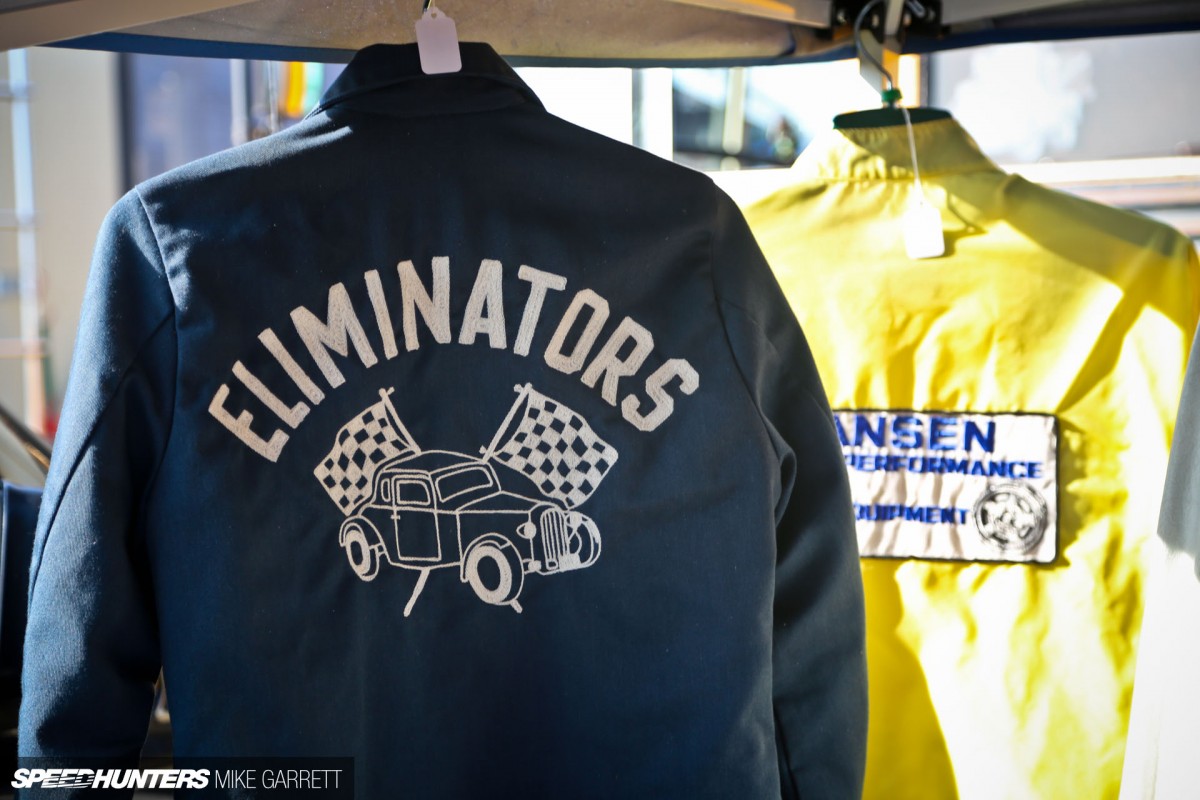 Looking for something that's truly rare? How about awesome car club and racing jackets from the '50s and '60s? It's hot rod history that you can wear.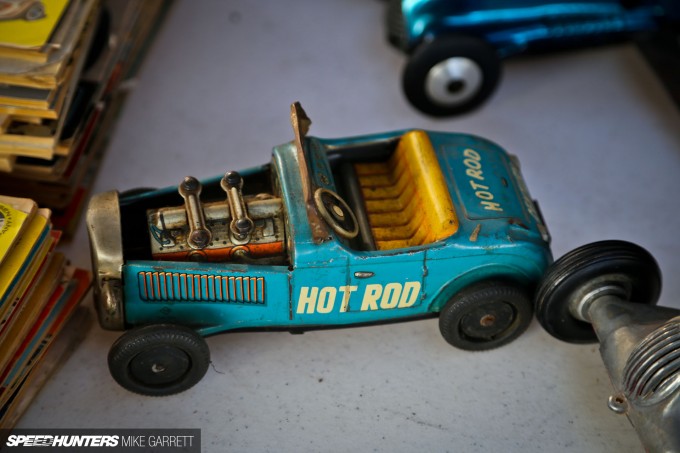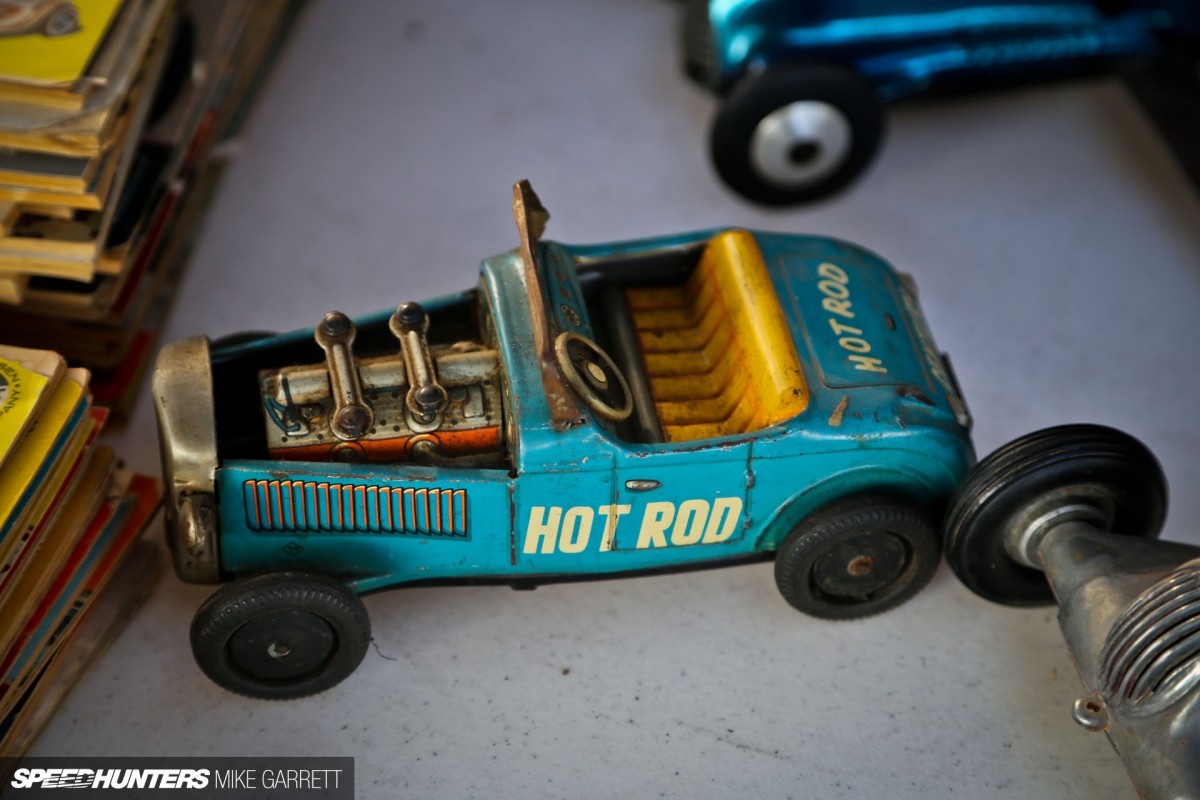 And let's not forget the collectables either. Whether you were looking for Hot Wheels or these vintage kid's toys, there was plenty for the scale collector to love.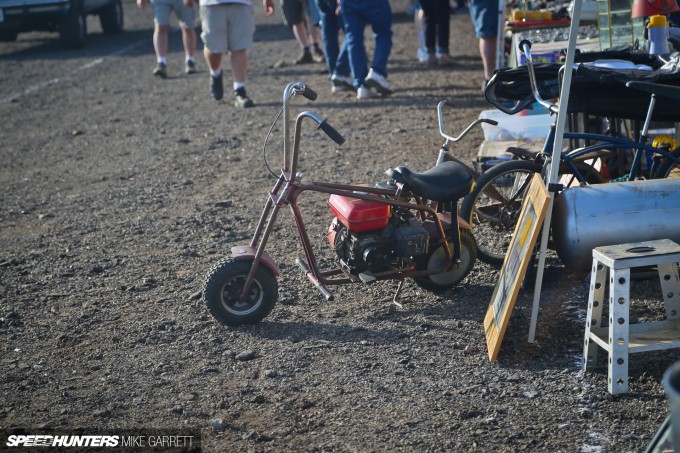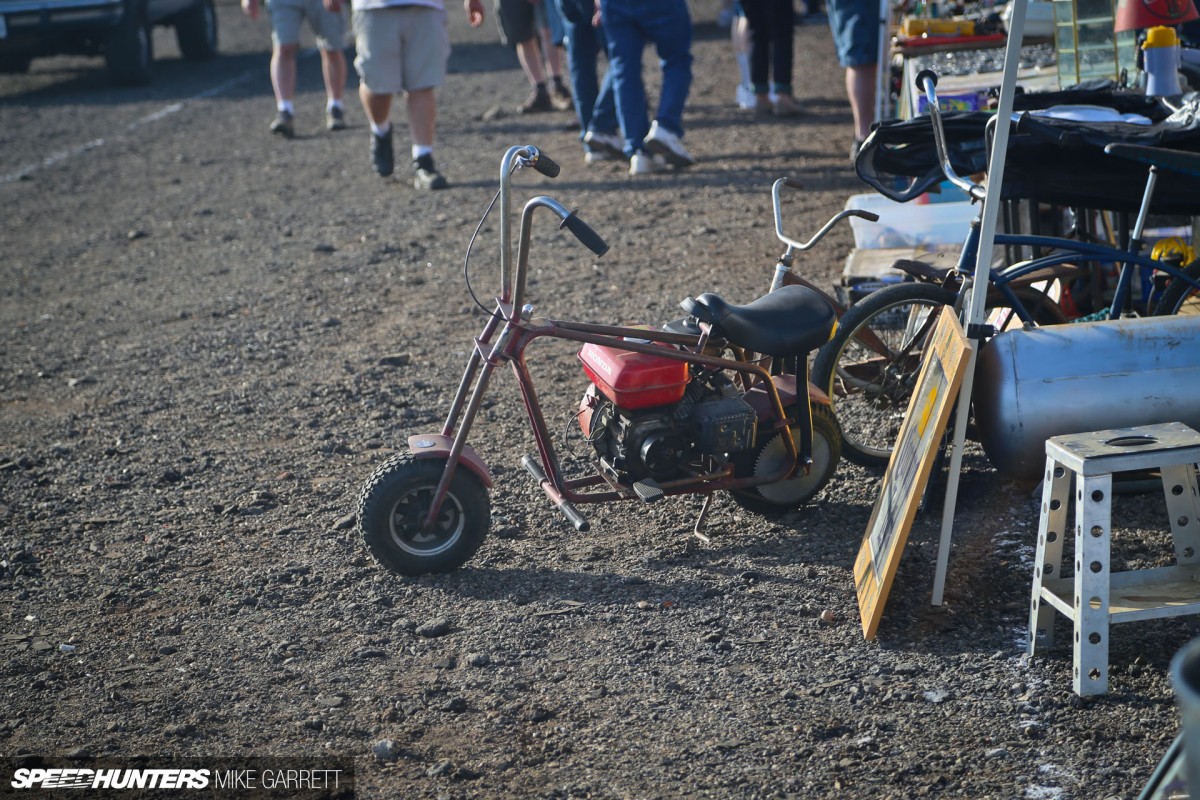 And while they might not have anything directly to do with drag cars, you can always count on big selection of old minibikes and parts as well. They're the perfect way to get around the pits at an event like this.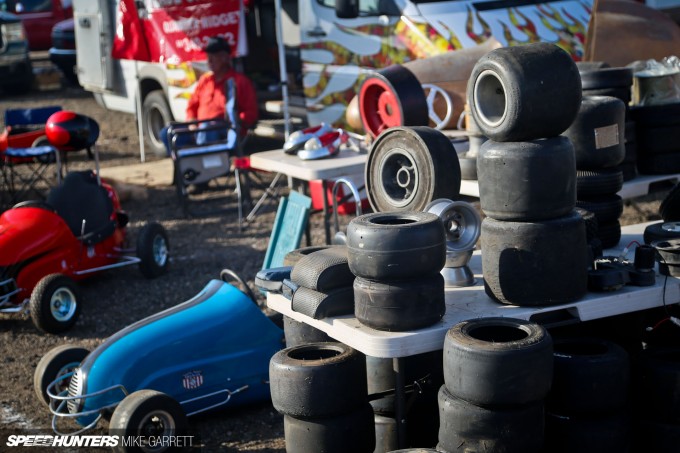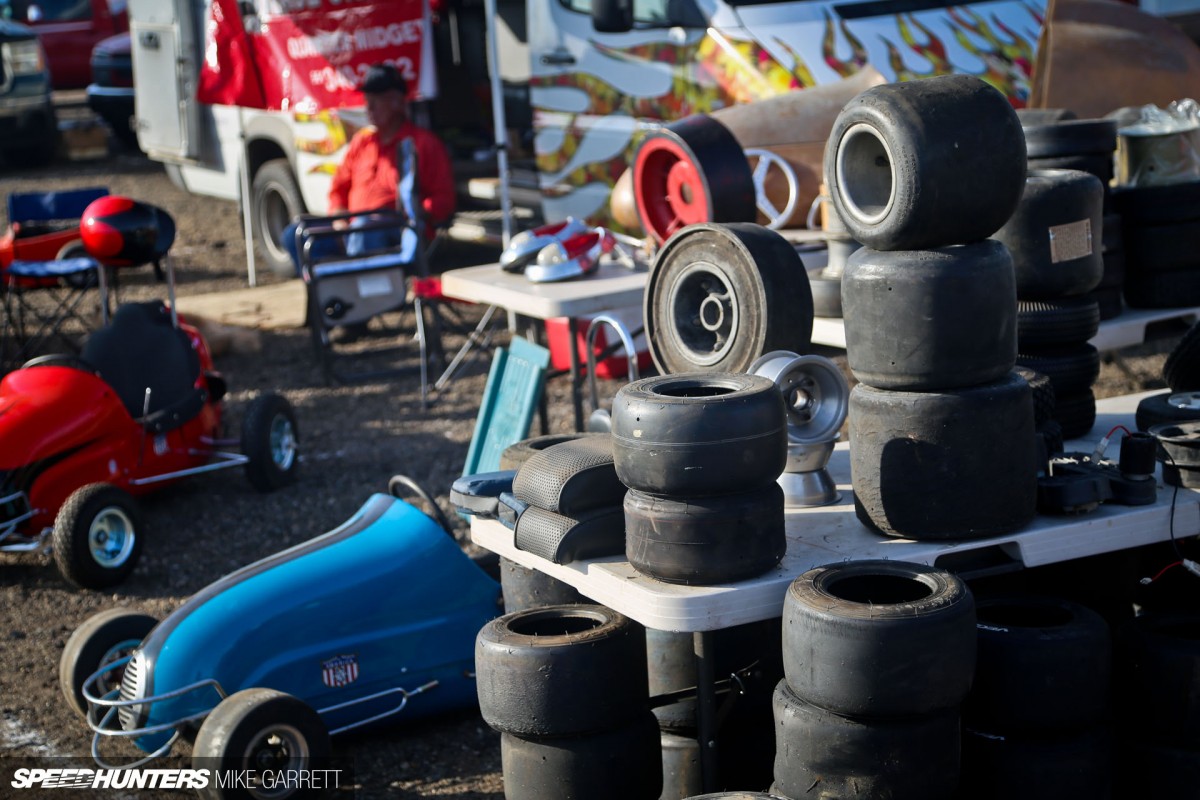 The same goes for go kart parts. It's enough to make anyone feel like a kid again.
Project Car Paradise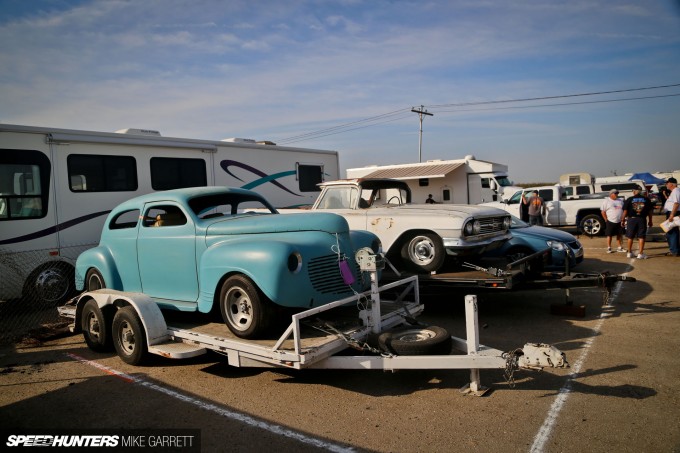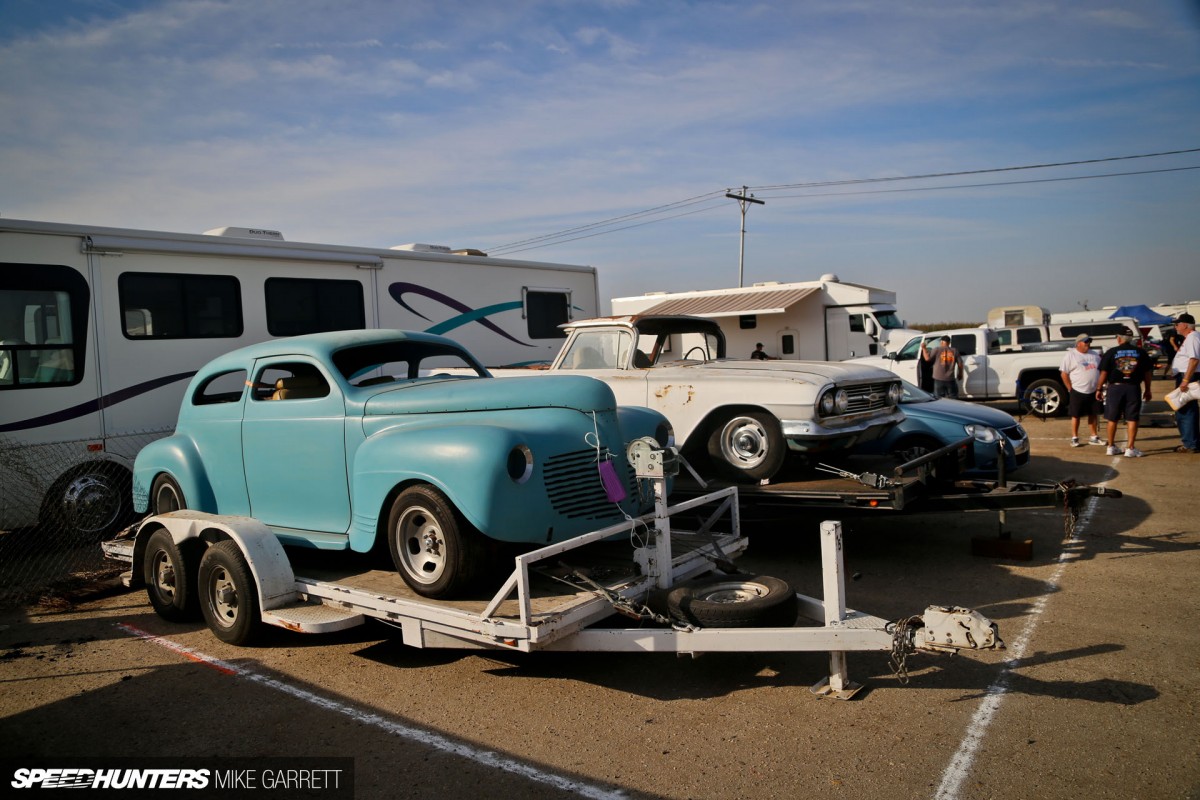 And all of that is before you even get to the selection of project cars that people bring out every year hoping to find new homes for.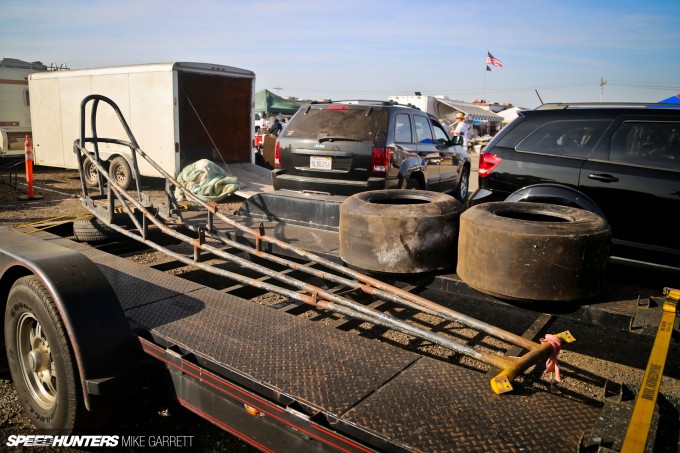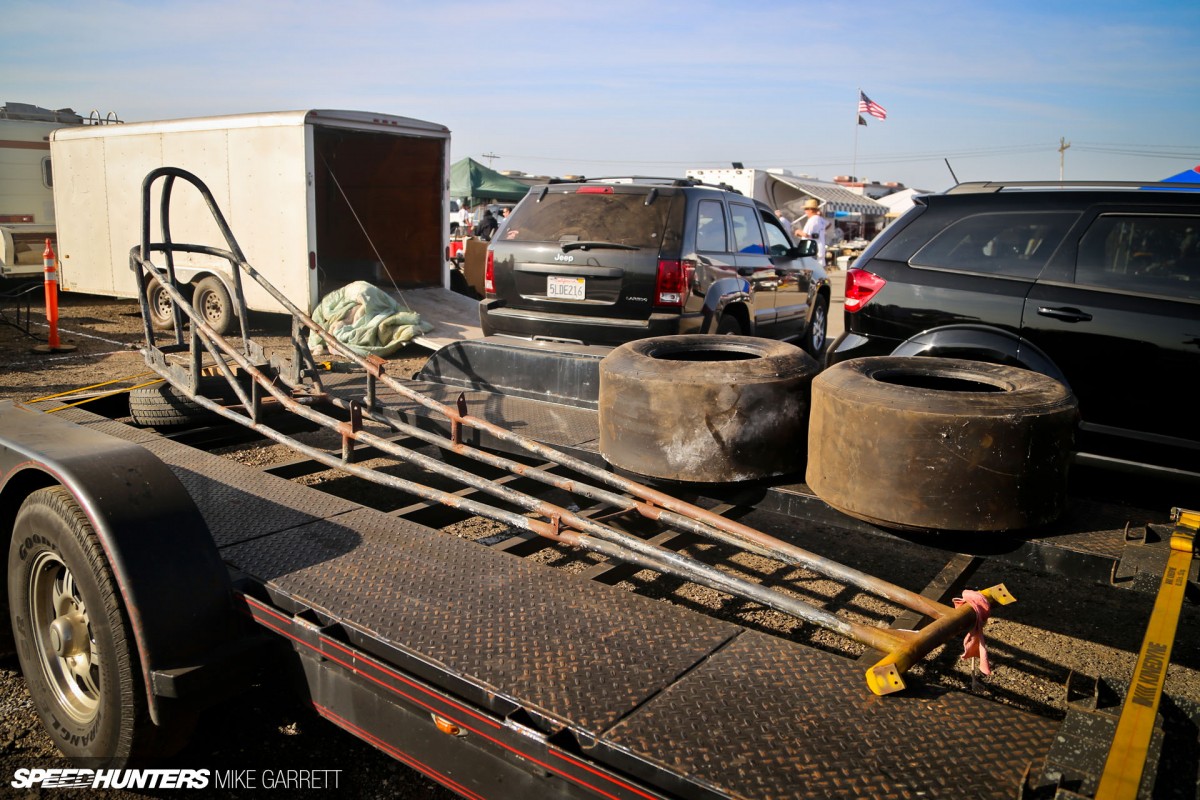 Again, at the Hot Rod Reunion you get a different assortment of vehicles than you do at a normal swap meet, including several rail dragsters in various states of assembly.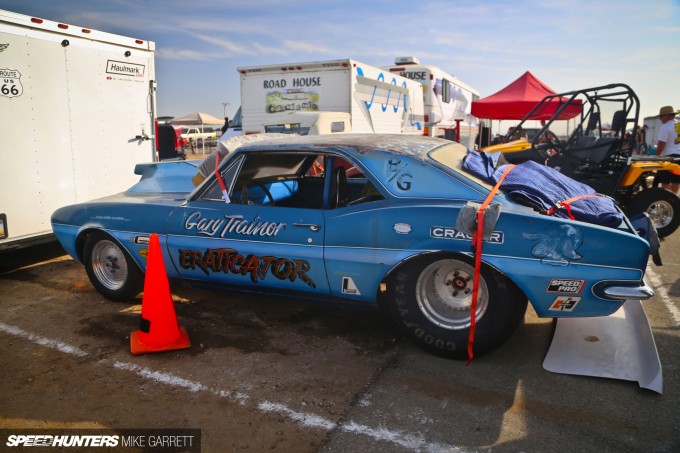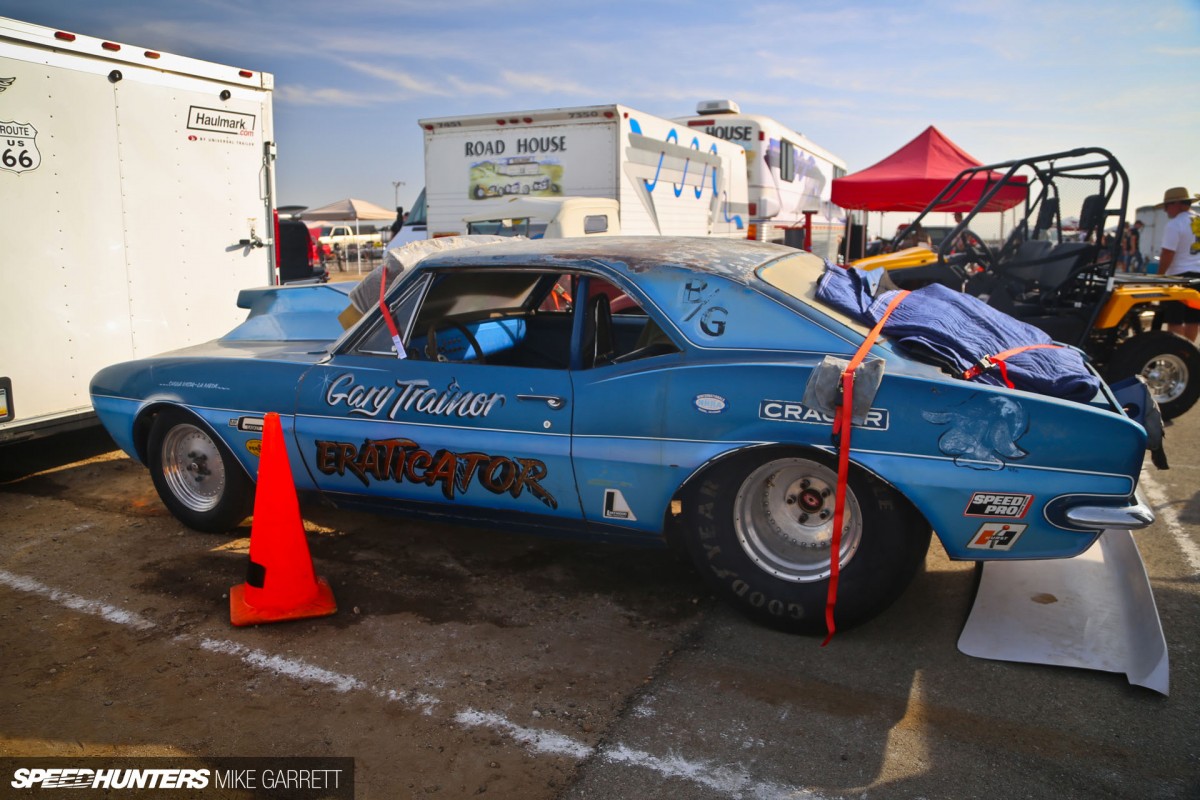 Or how about this old B/Gas Camaro known as the Eraticator? It looked exactly as it did when it was last raced sometime in the late '70s or early '80s.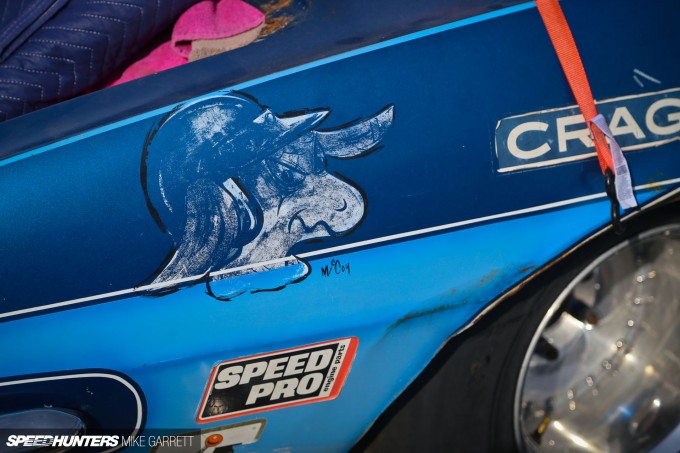 How cool would it be to revive this thing while keeping the original paint and graphics intact?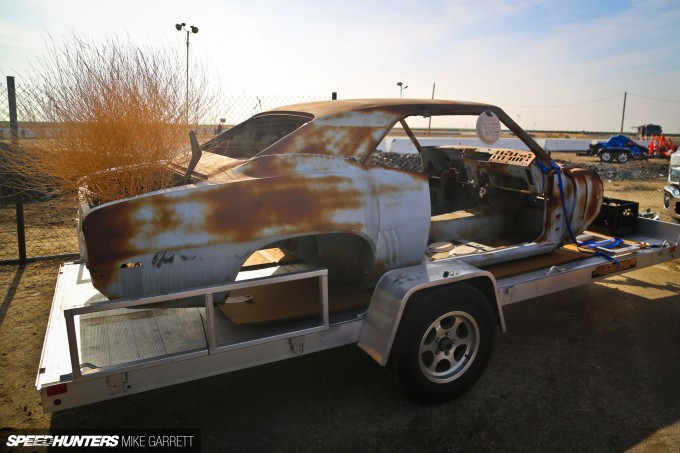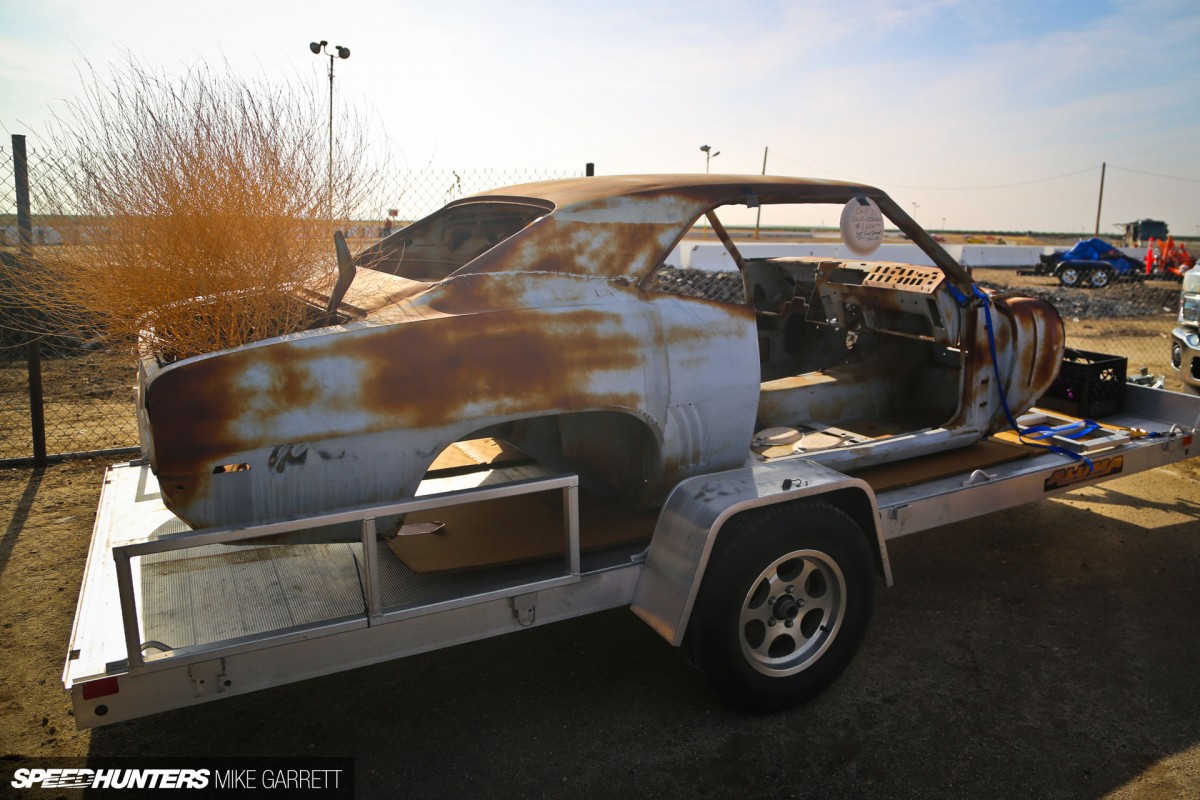 Maybe you're looking for a Camaro project that requires a bit more work? This '69 needs just a little TLC and was being offered for the sum of US$1,050.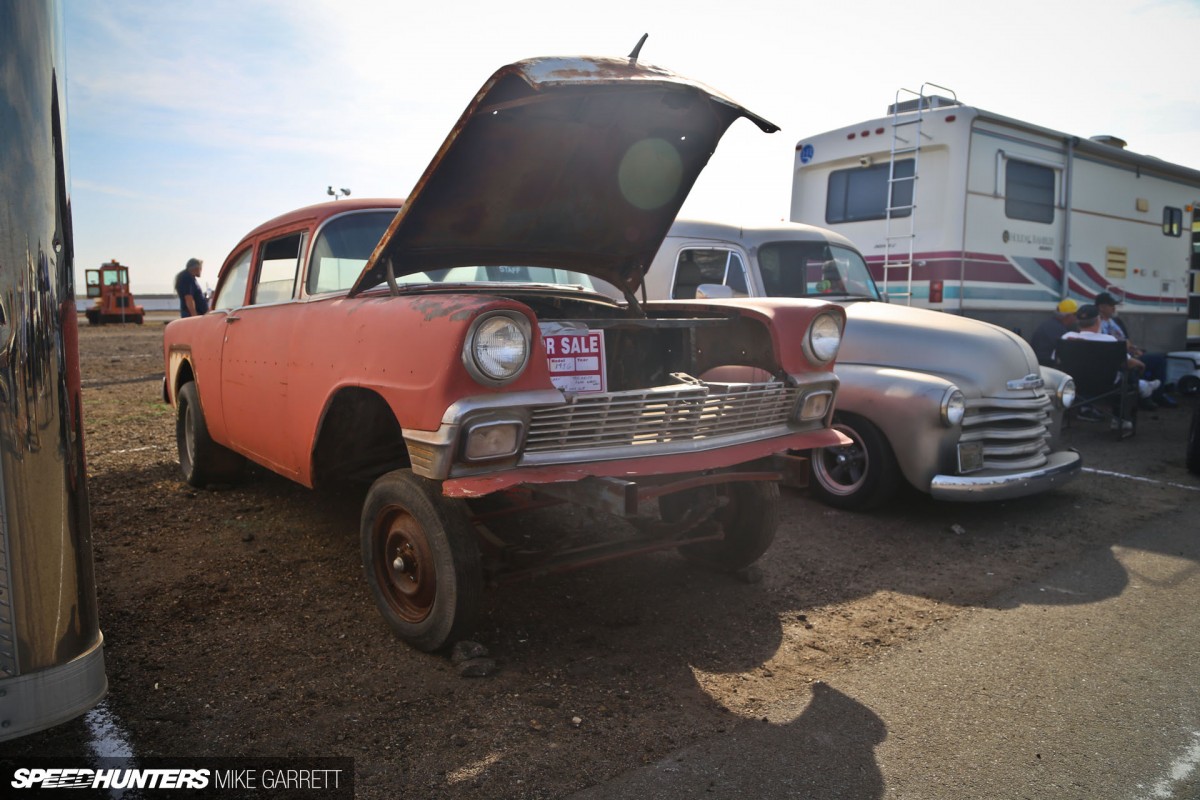 Another cool project up for grabs was this '56 Chevy two-door post car.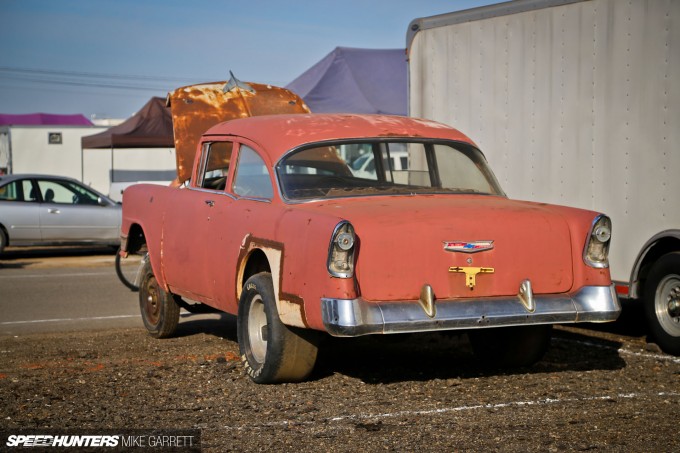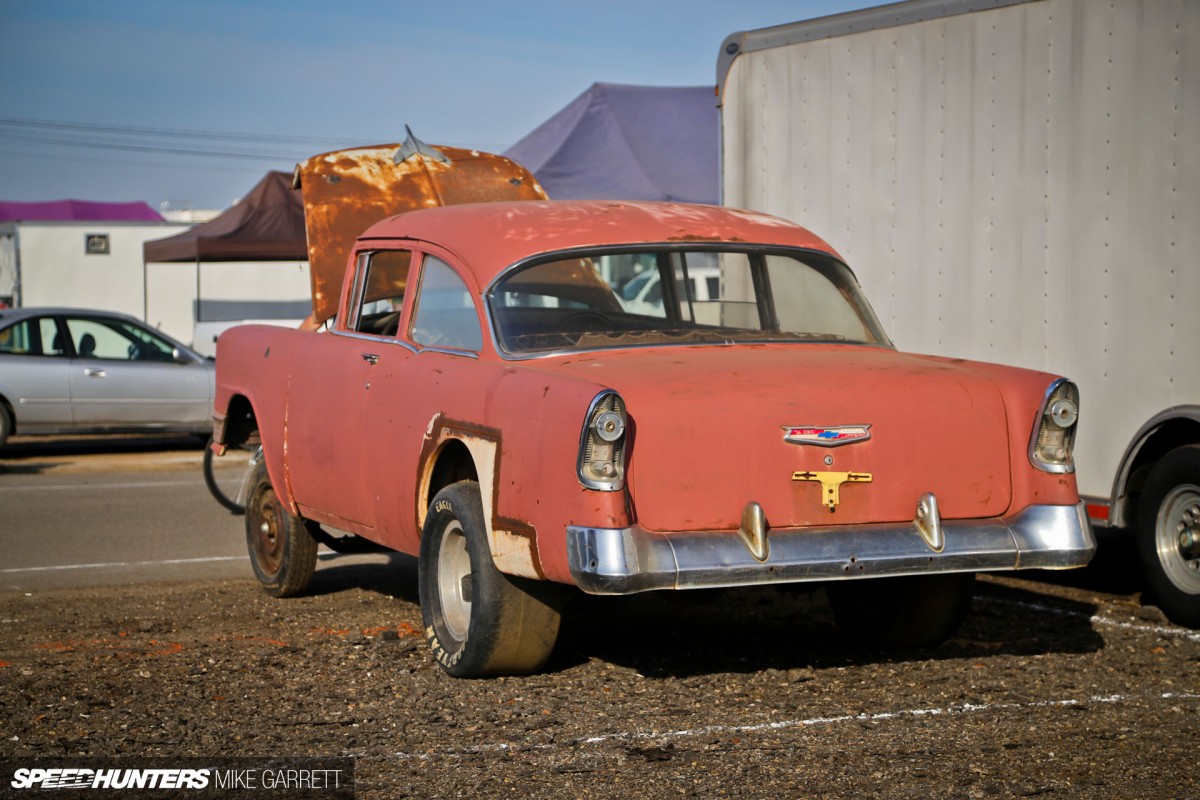 While it certainly needs a lot of work, it's already got a straight axle up front and '55 Buick rear fender wells, meaning it's well on its way to becoming a bitchin' gasser for someone.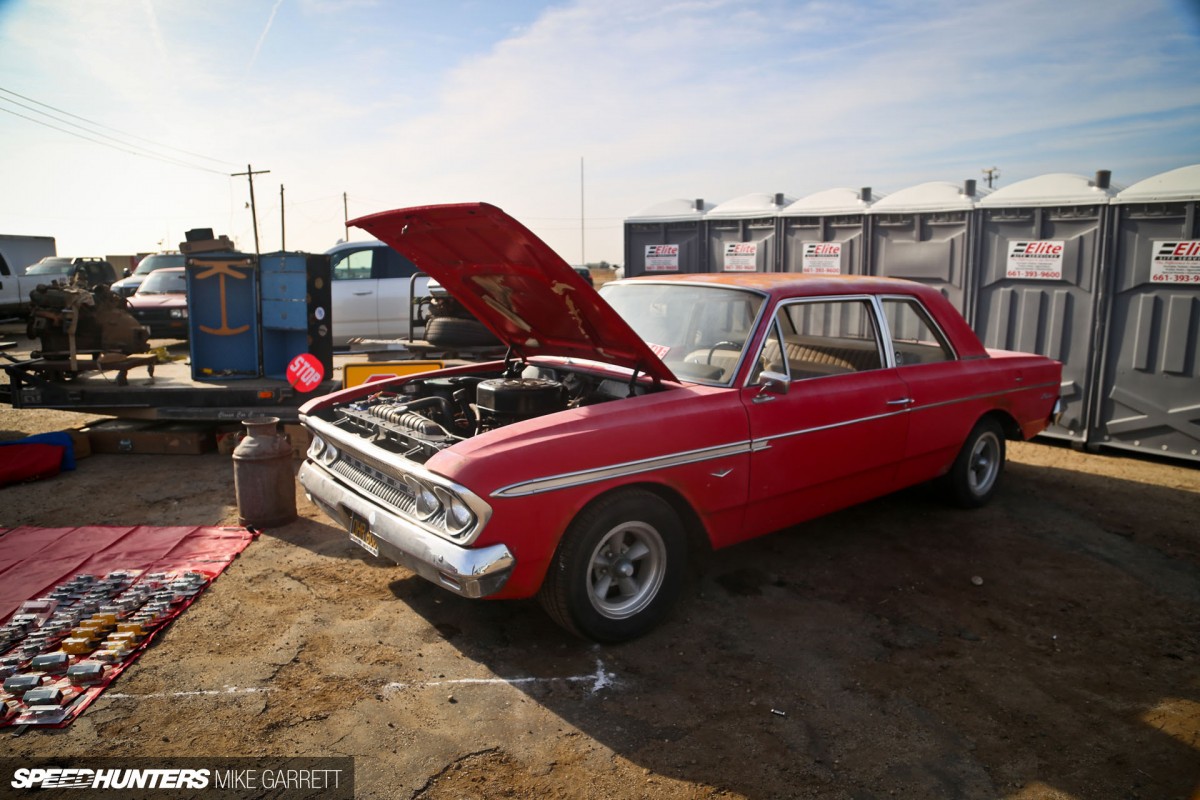 Maybe you want something a little more off the beaten path? Check out this '64 Rambler with just 13,000 original miles on it. The price? US$9,000.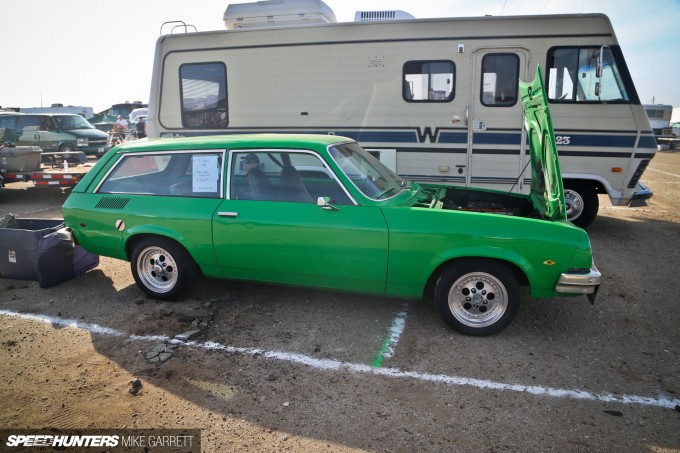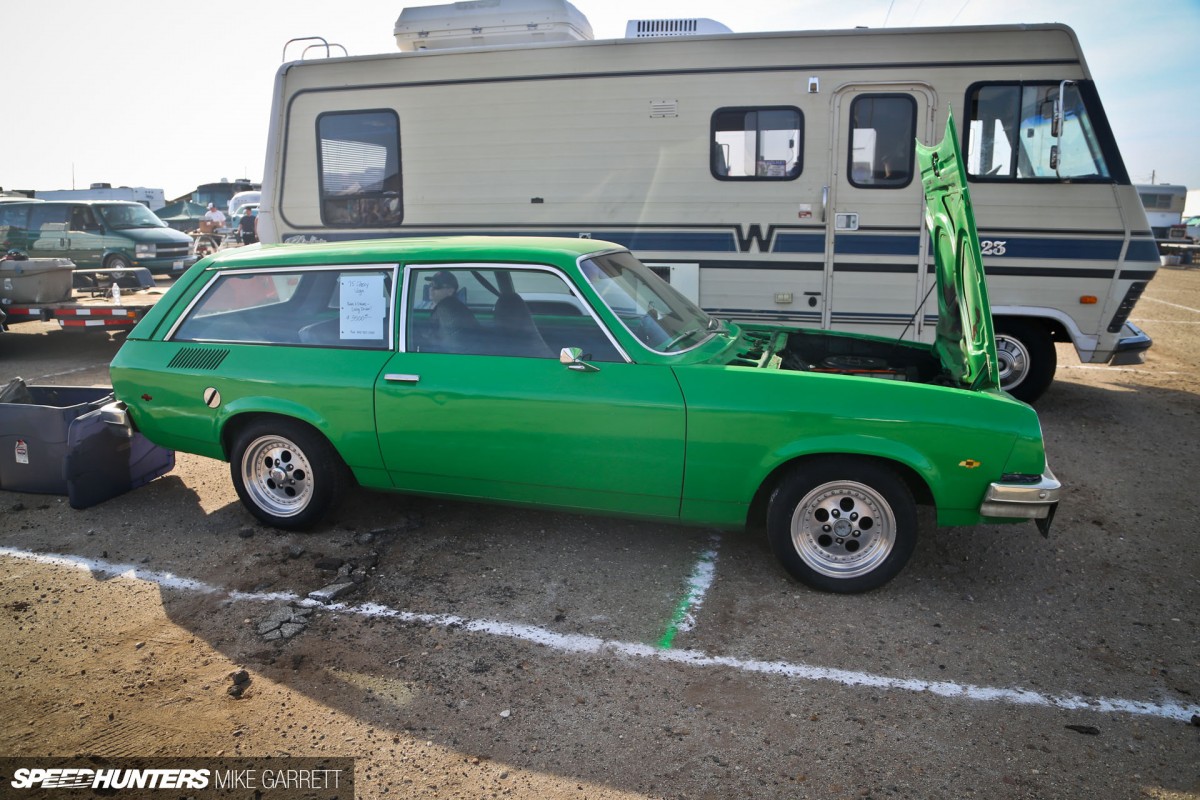 There's always something to be said for a project car that can double as a daily driver, and that's exactly what this US$3,500 '75 Chevy Vega wagon is.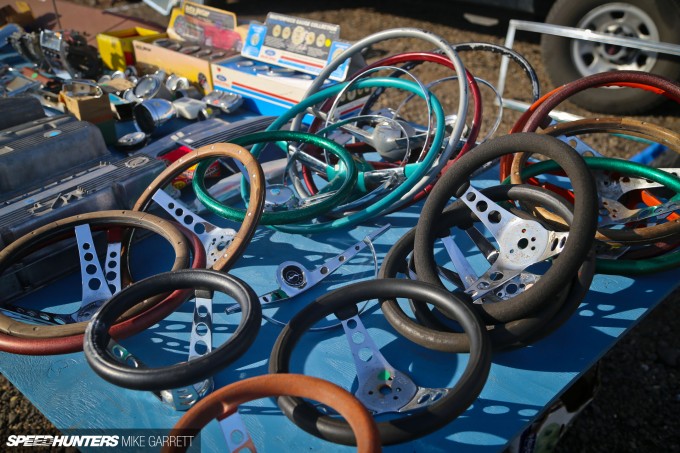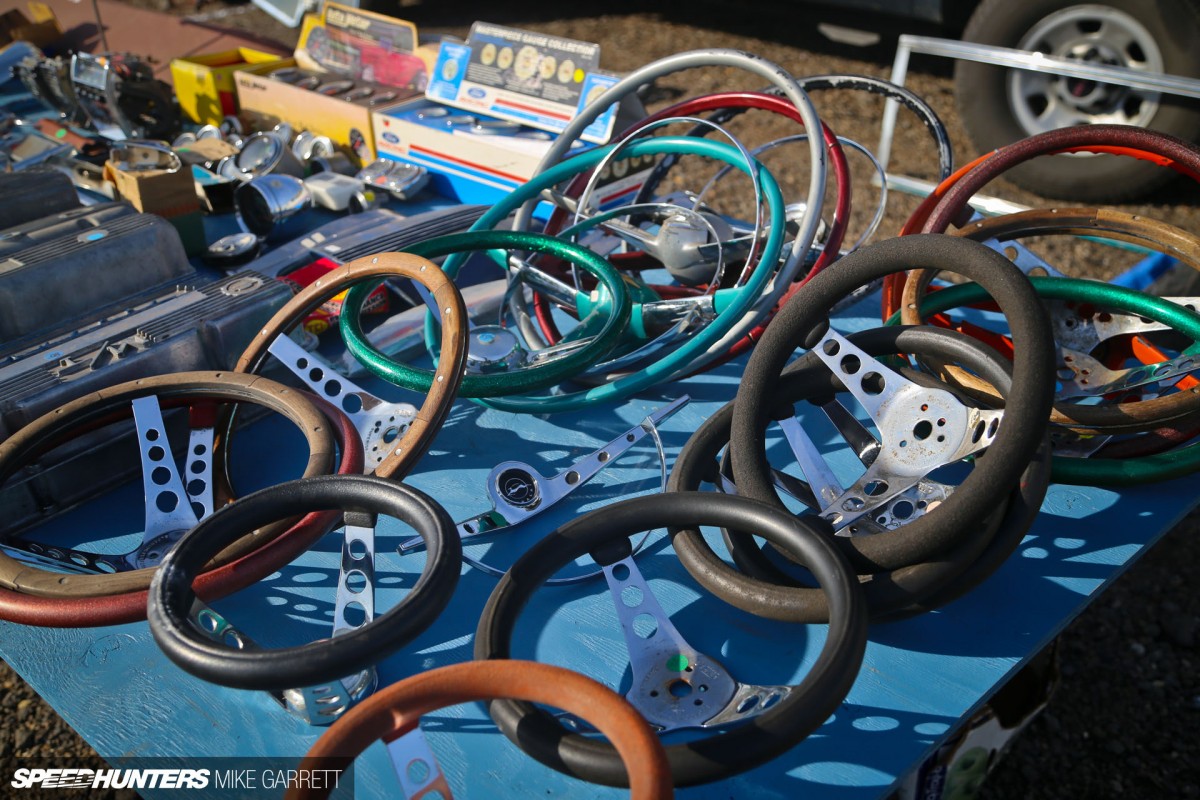 Whether you are hunting for a rare vehicle, that hard-to-find part for your project car or just something cool to display in your garage, there are few things more enjoyable than browsing a swap meet like the one at the CHRR. Shopping list or not, it's one of the things that keeps me coming back every year.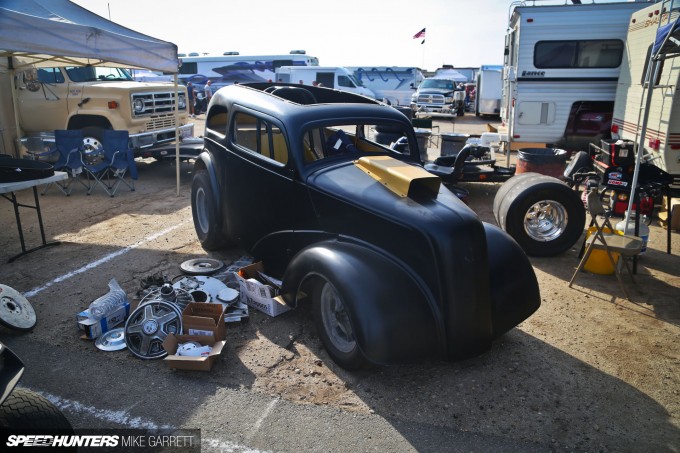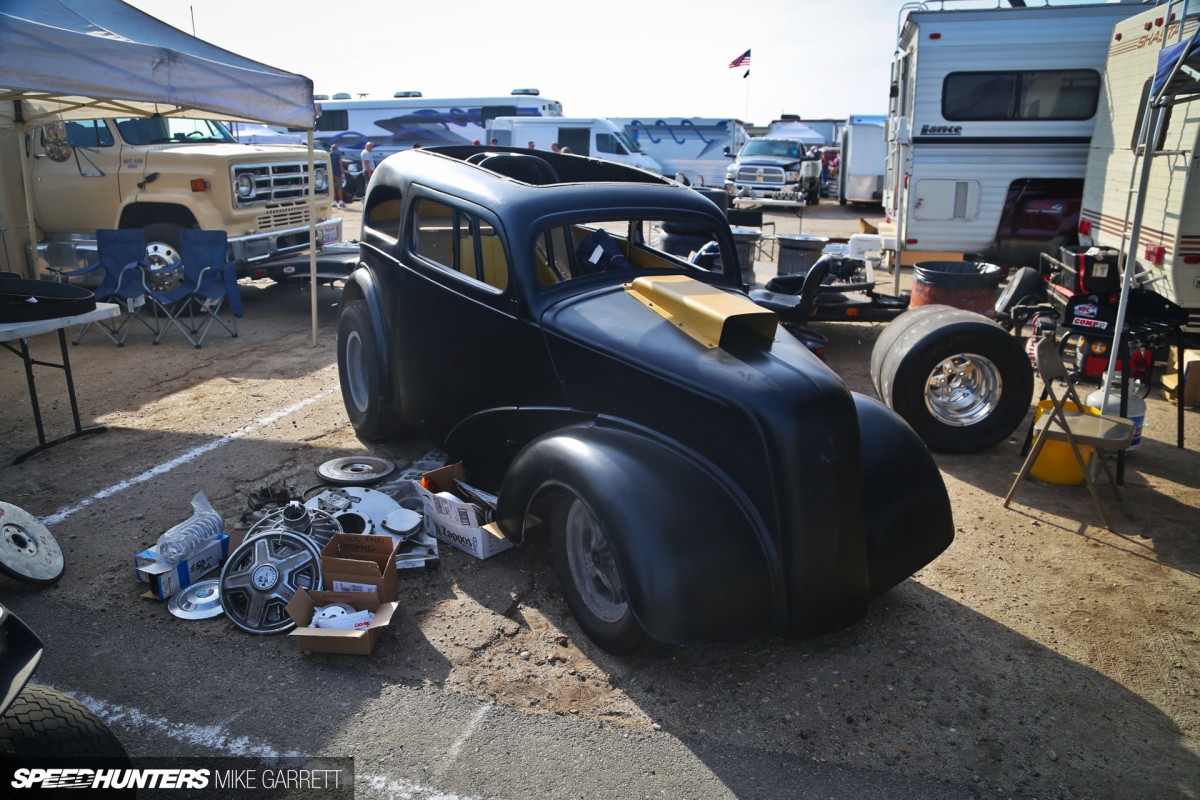 Stay tuned for more coverage from the California Hot Rod Reunion as I share with you guys some of the coolest vintage drag machines I found during my visit to Famoso this year.
Mike Garrett
Instagram: japanifornia_media
mike@speedhunters.com
Cutting Room Floor